This! This right here is the loveliest, prettiest dress I have ever had the pleasure to wear. You feel like a movie star, or an actress in a period movie. It is custom made by the lovely Diana Bobar from her Fall/Winter 2012 Collection. Look for a link at the bottom of the page, she has a whole shop of them.
I love green, and this matched perfectly with the lovely leafy Autumn we're having here. So, feeling like a starlet, I grabbed my high heel shoes and literally ran into the forest for some photos. I am petite, so the lenght has to be cut, but in photos it looks stunning, so red carpet ready. To boot, I had just dyed my hair red from blonde. I am the Lady of the Forest.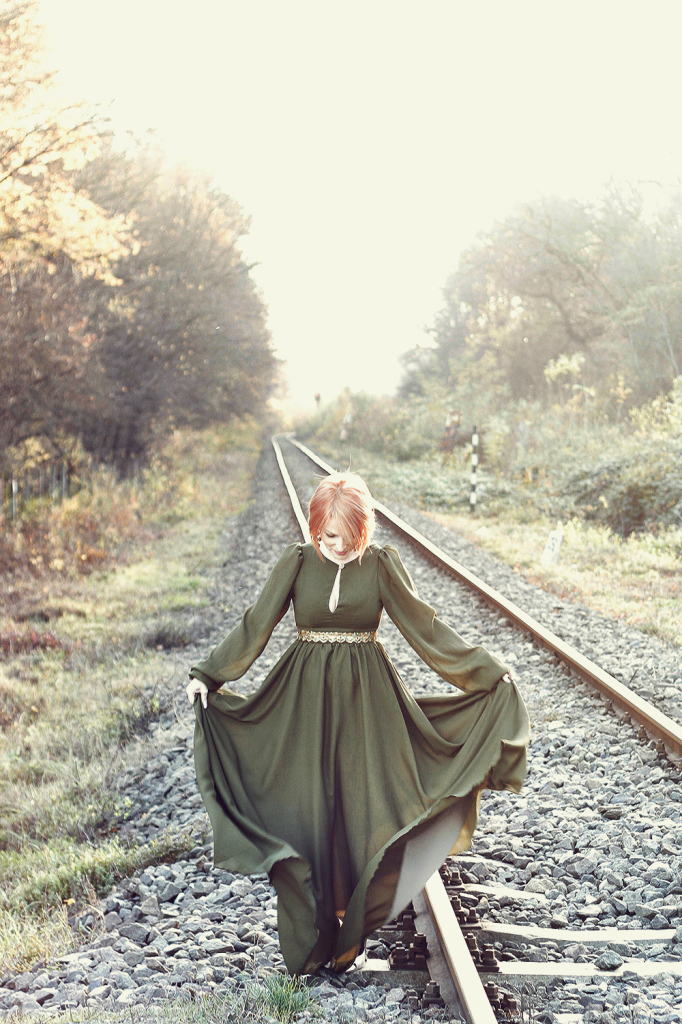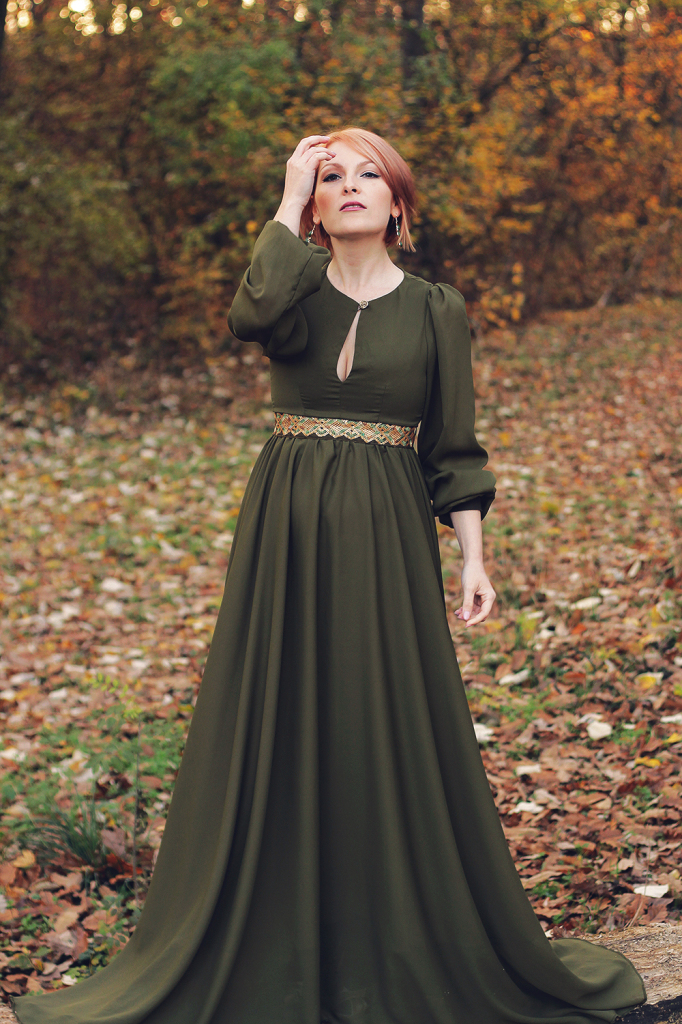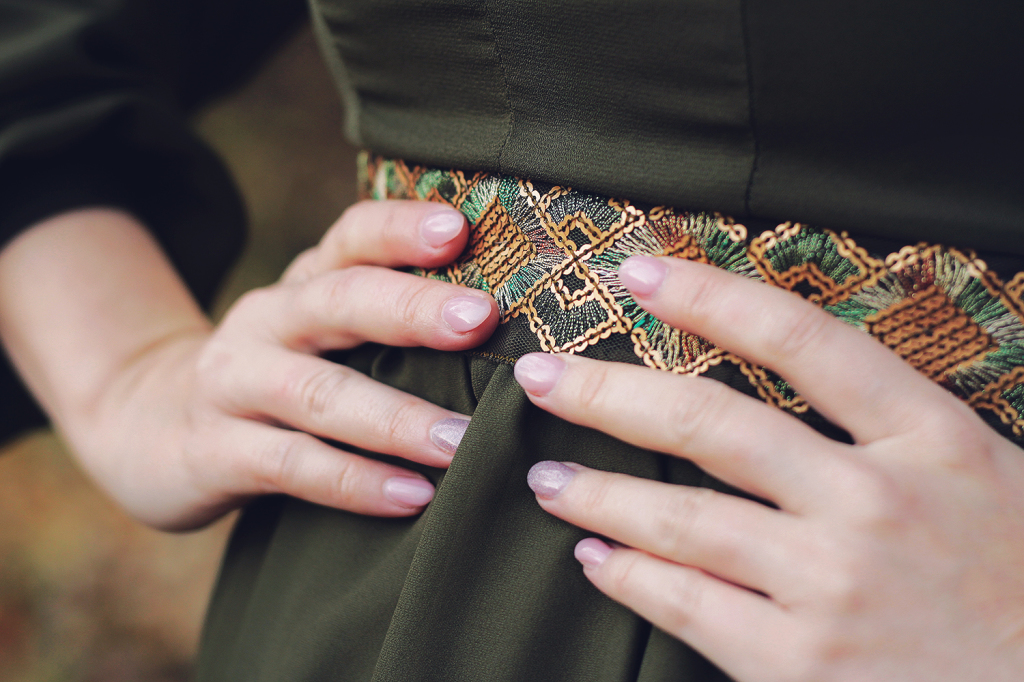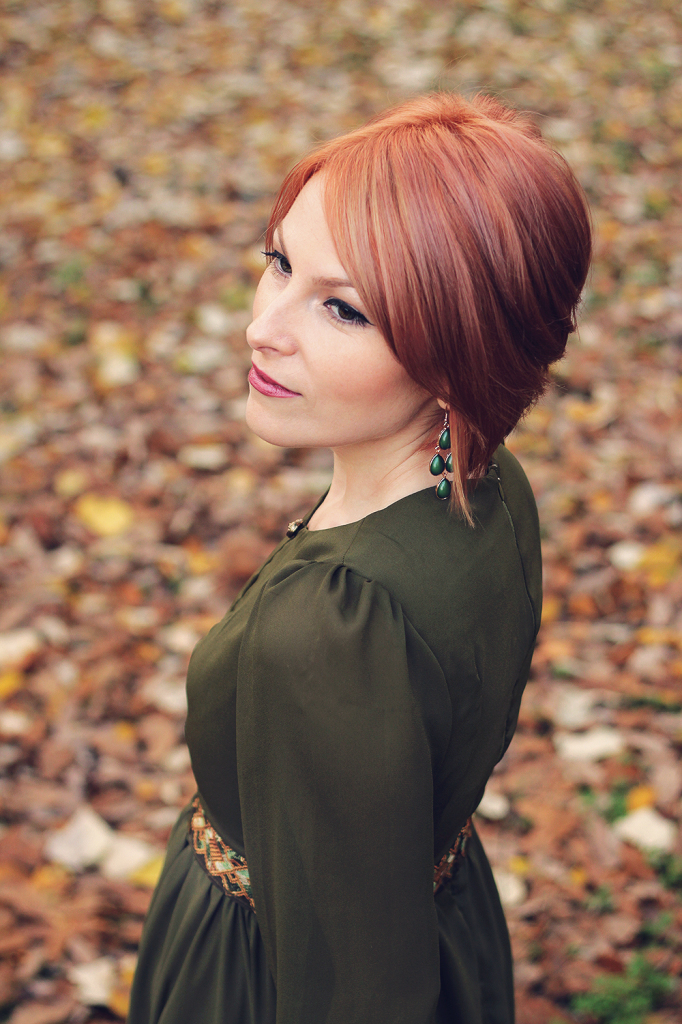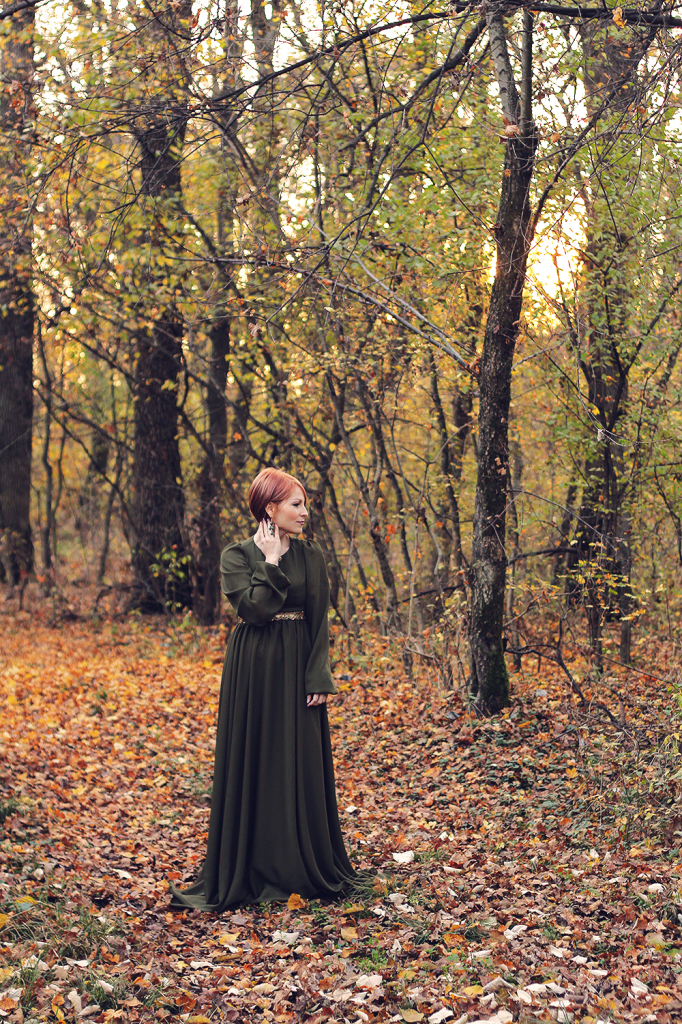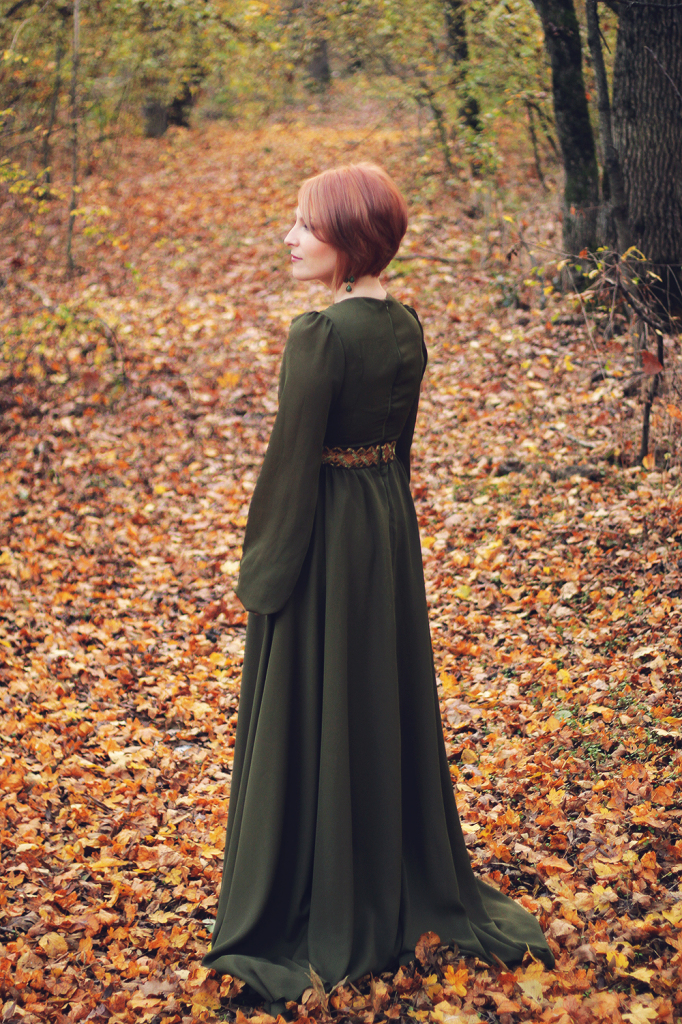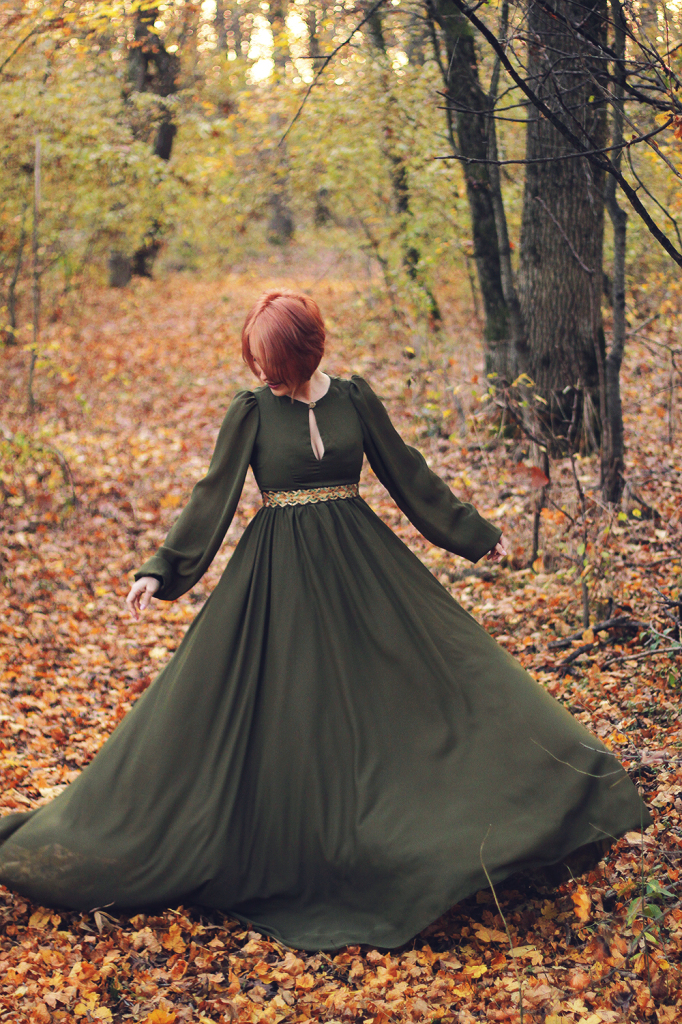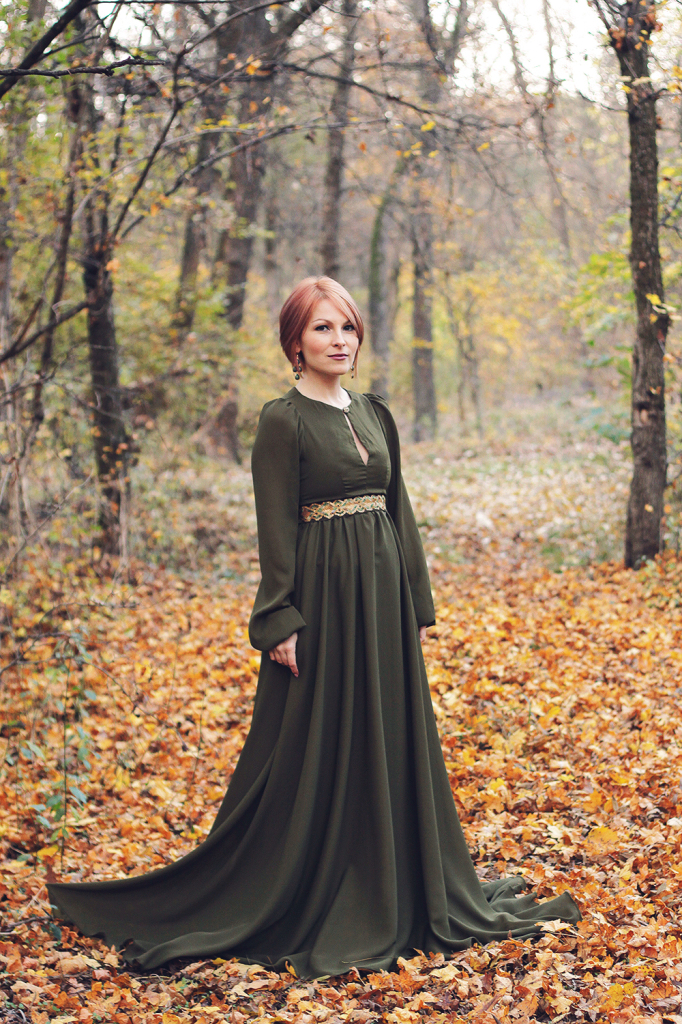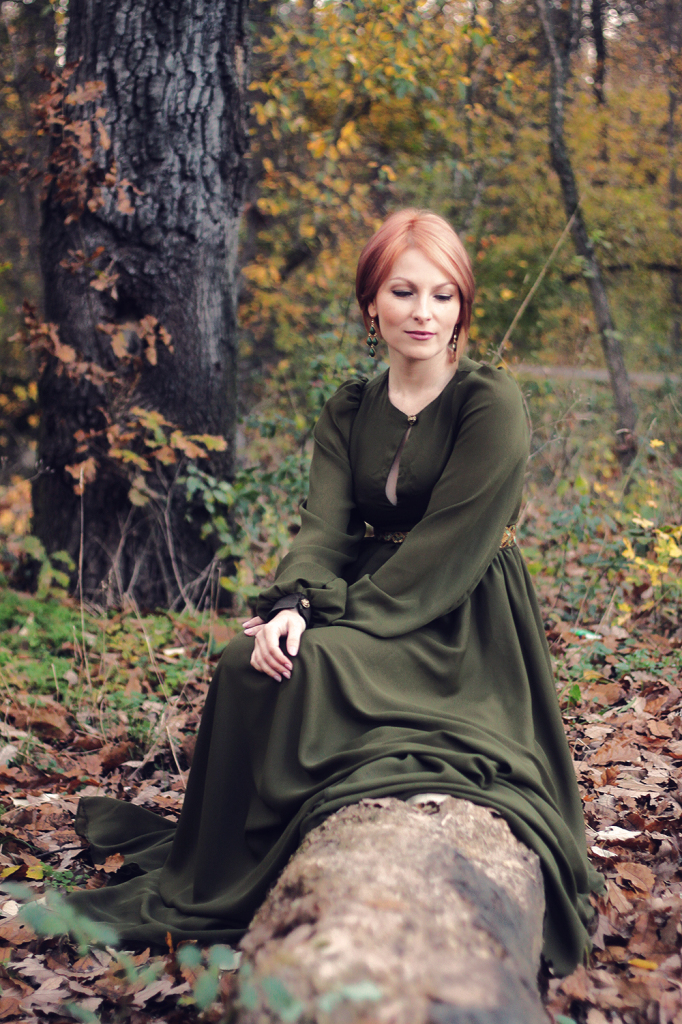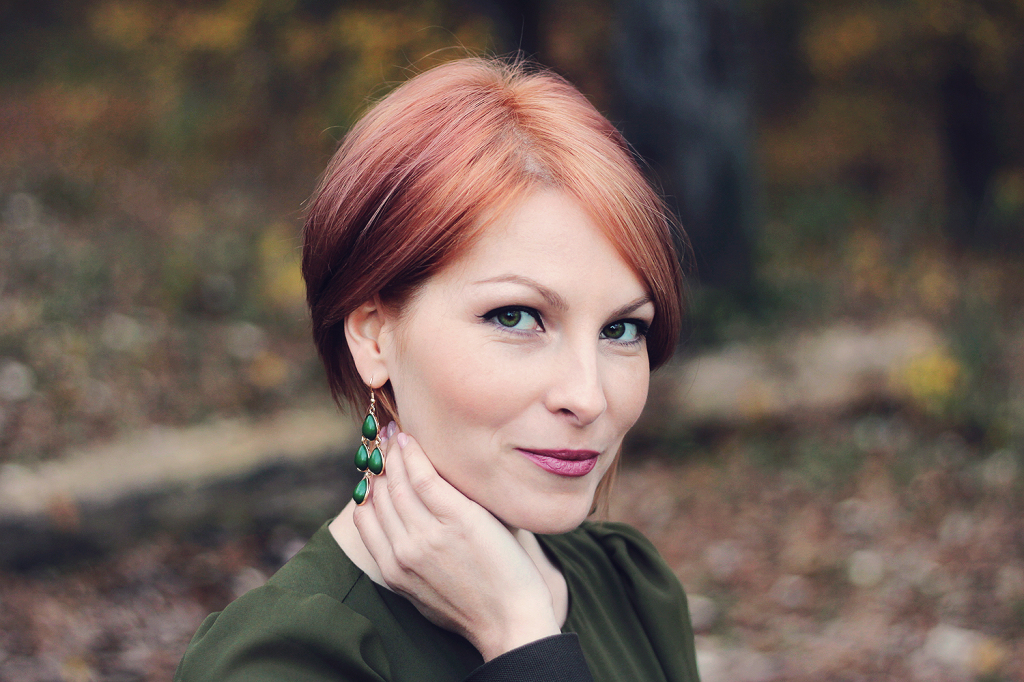 Photos by: Cata
Wearing:
Dress // Diana Bobar custom Fall/Winter 2012 Collection
Earrings // S I X
.