The fact that whenever I come into contact with stripes and buy everything that has stripes is still a mystery to me. If one single stripe comes in my view range I will buy it no matter what.
The cotton turtleneck figure hugging striped shirt is a great basic, comfortable and cozy.  I like wearing it at home and getting comfortable in bed with the cats when outside is very cold.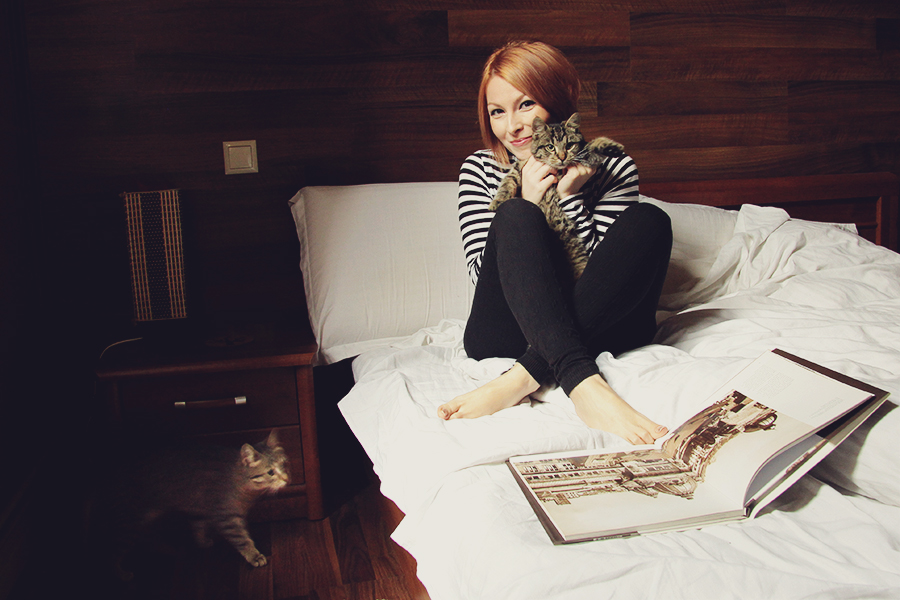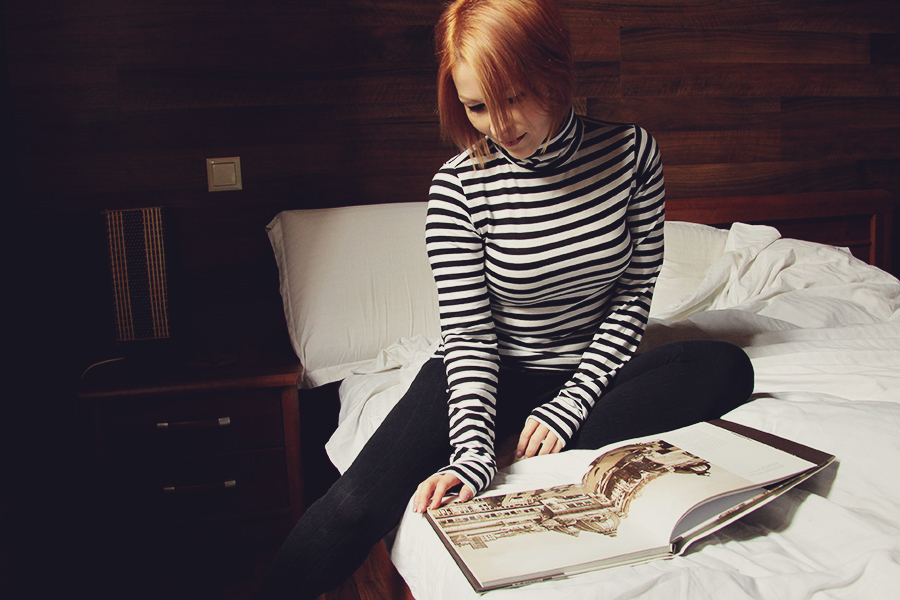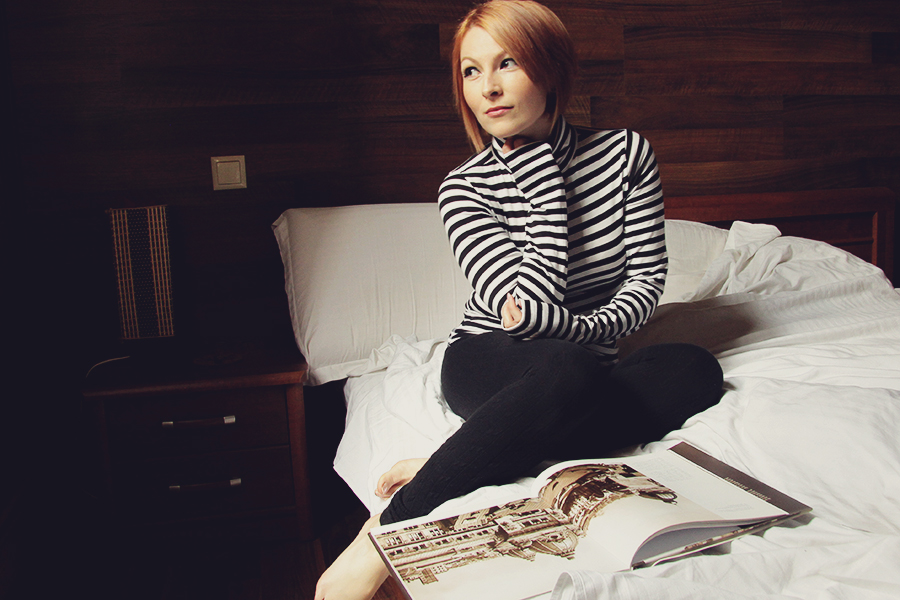 Photos by: Me
Wearing:
Turtleneck striped shirt // C&A
Winter thights // C&A
Outside I like to wear my striped shirt paired with some great winter thights and a great trech coat.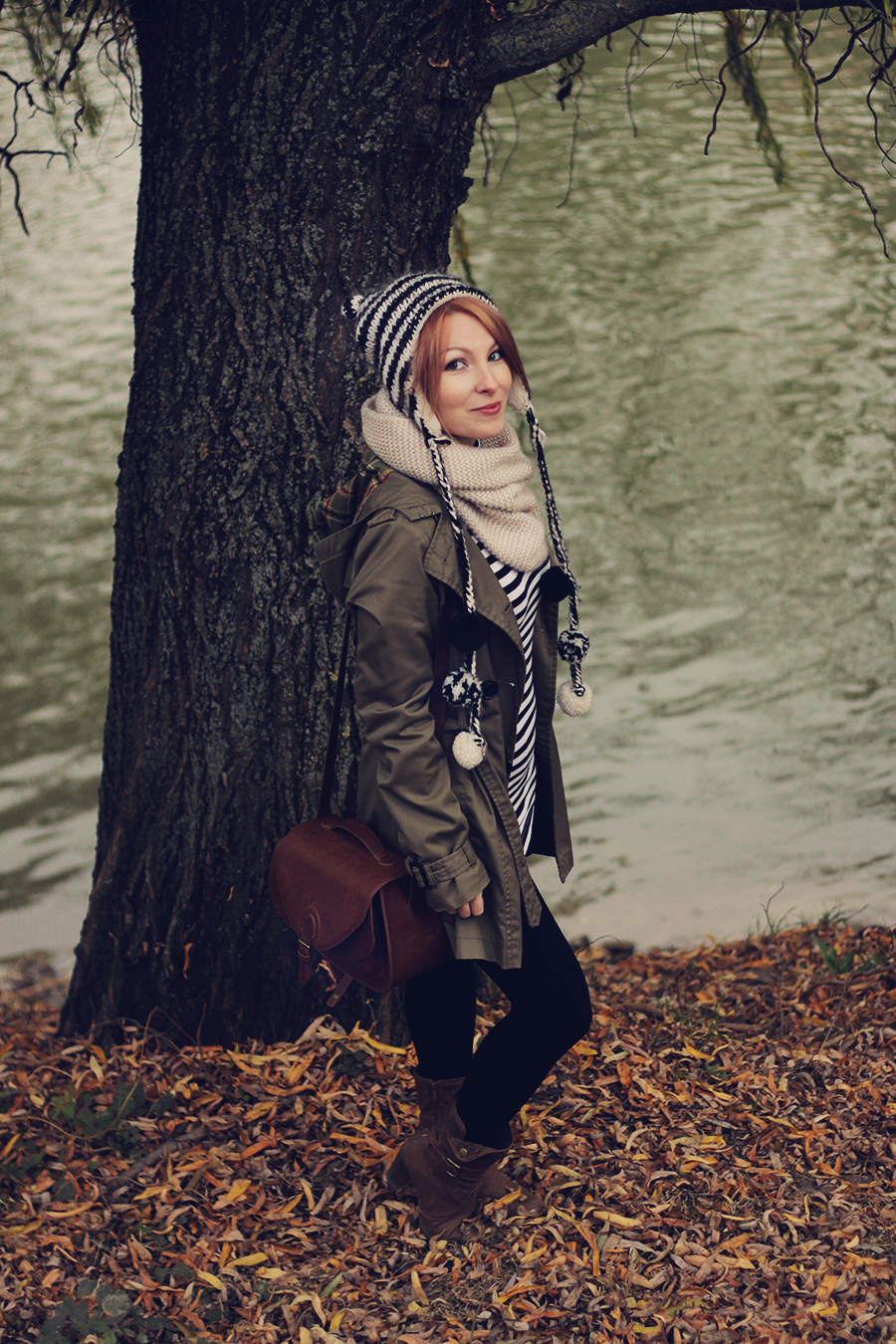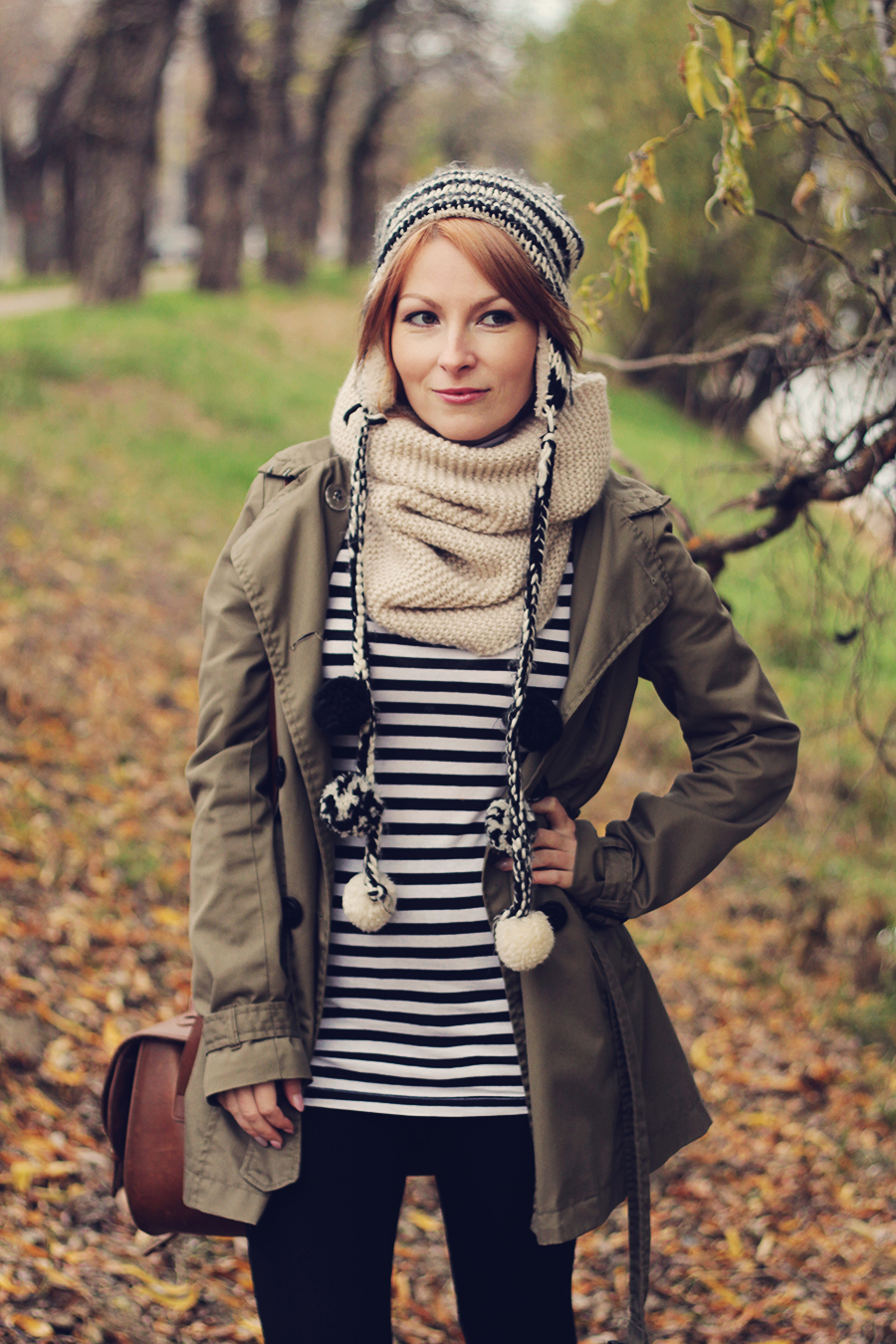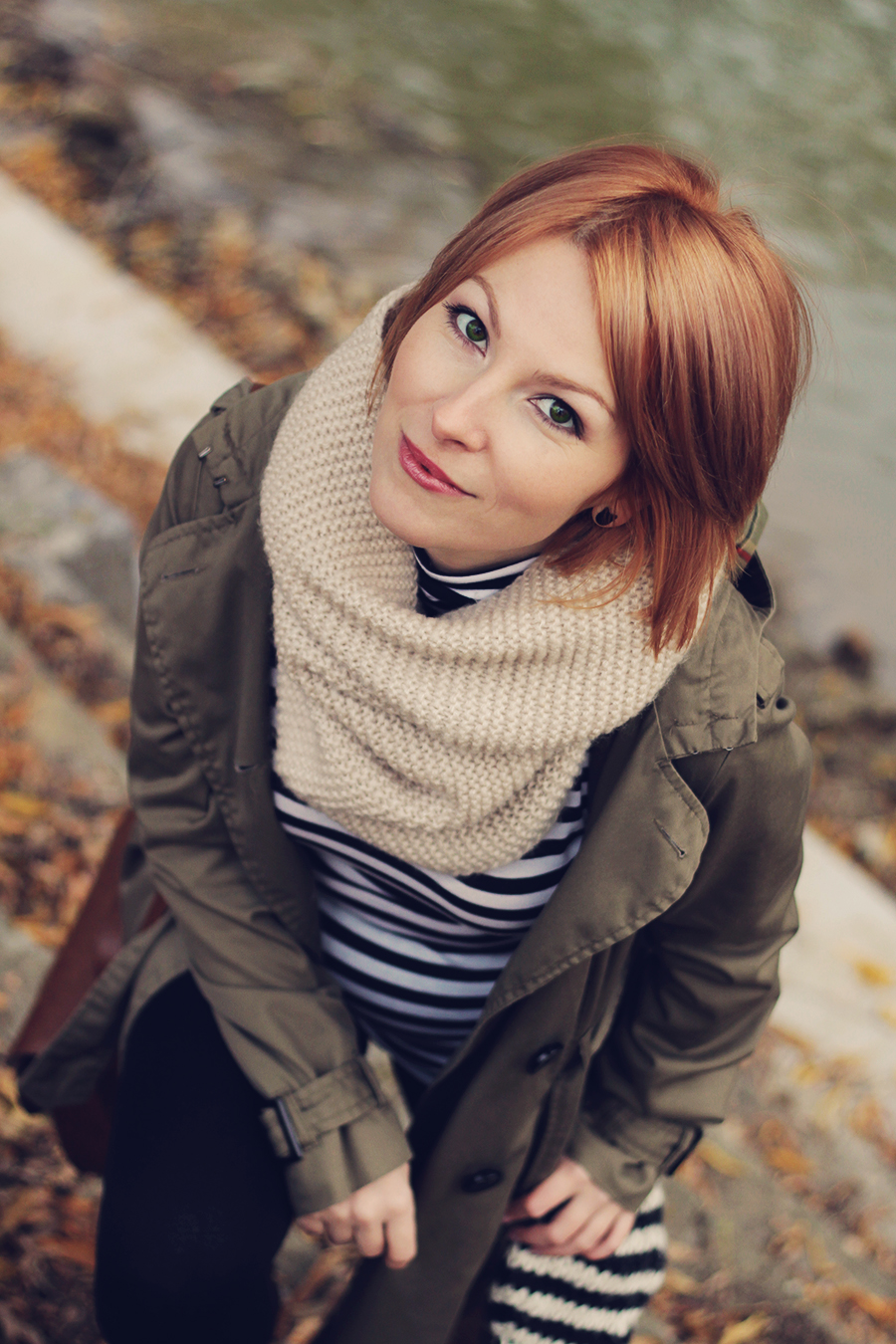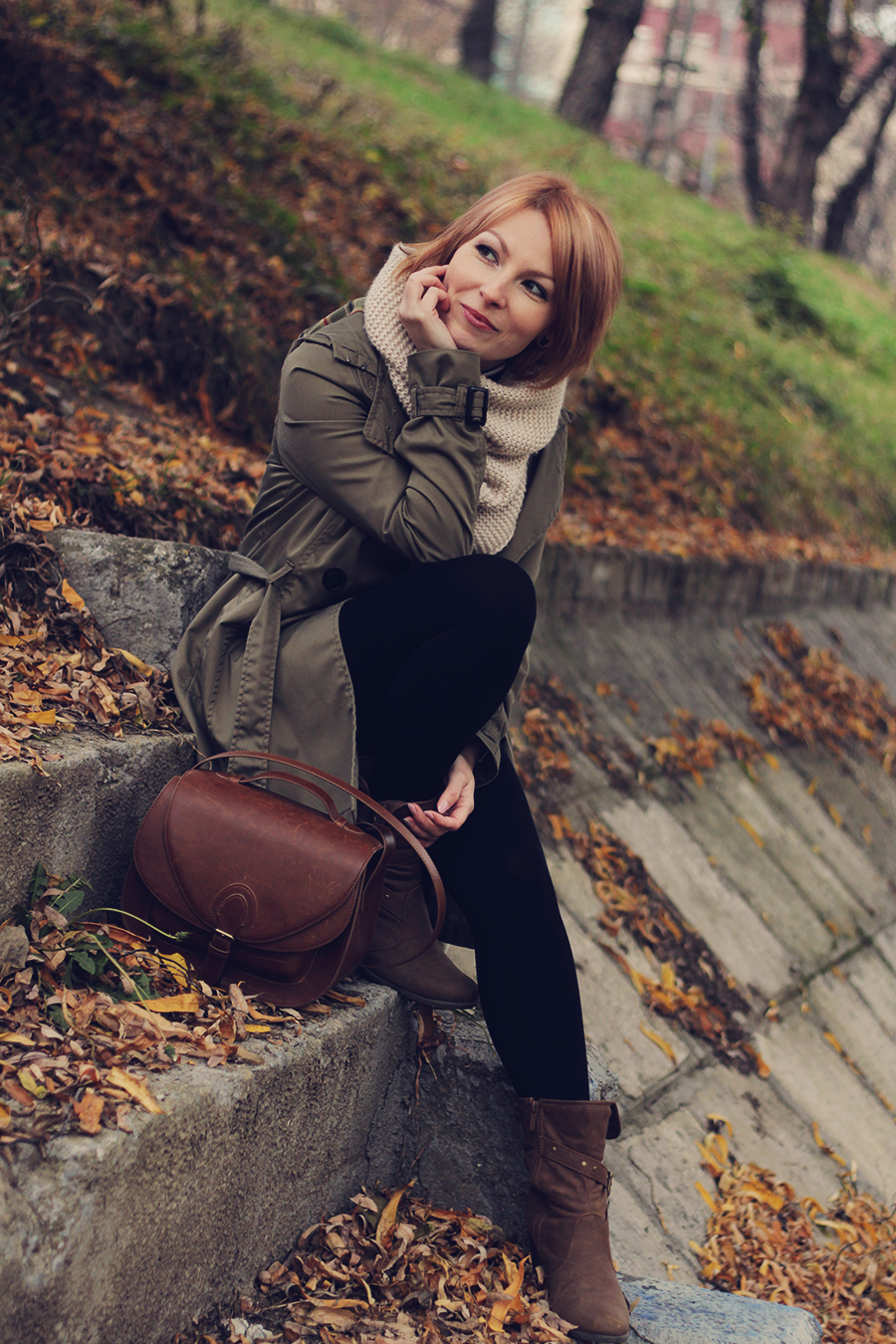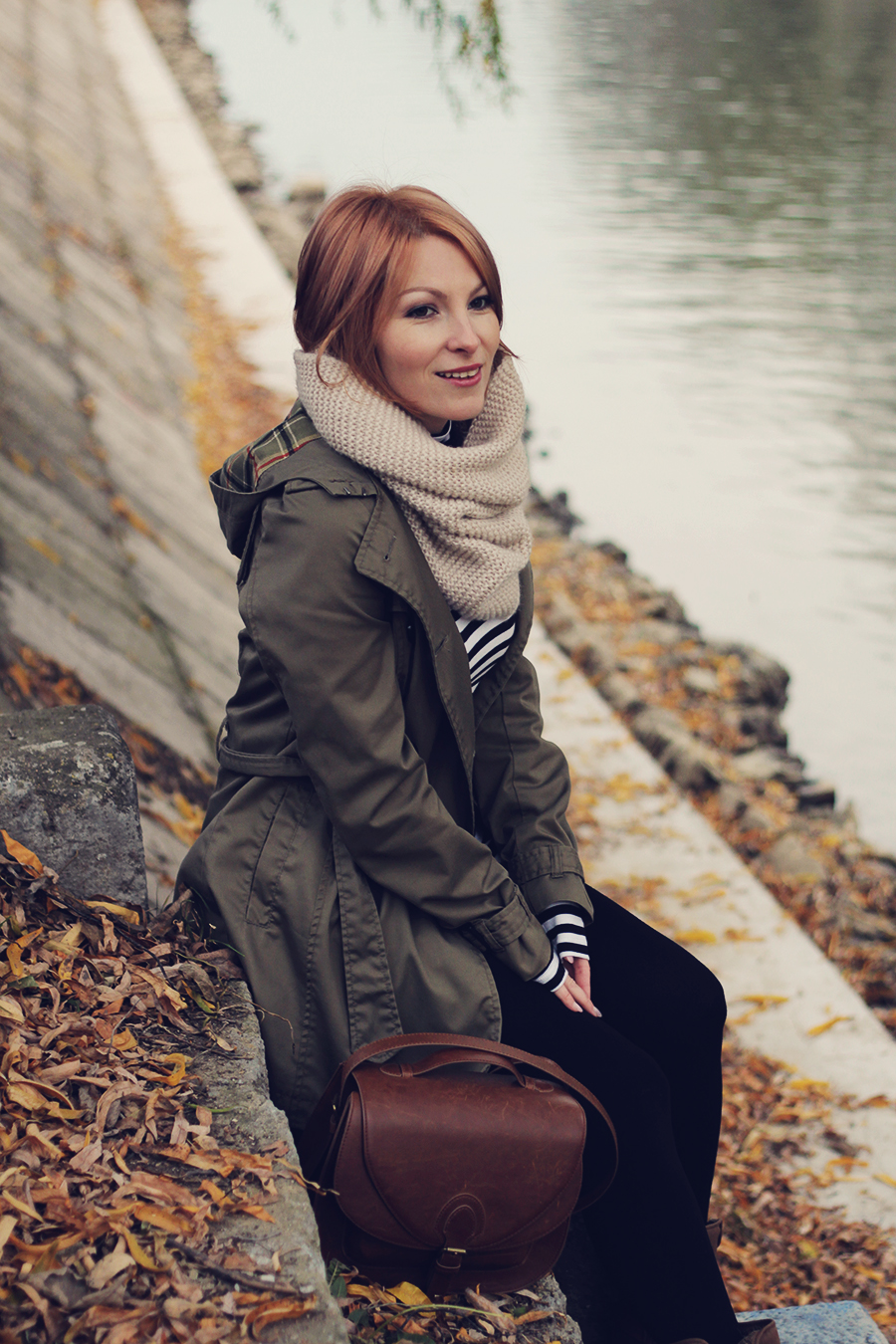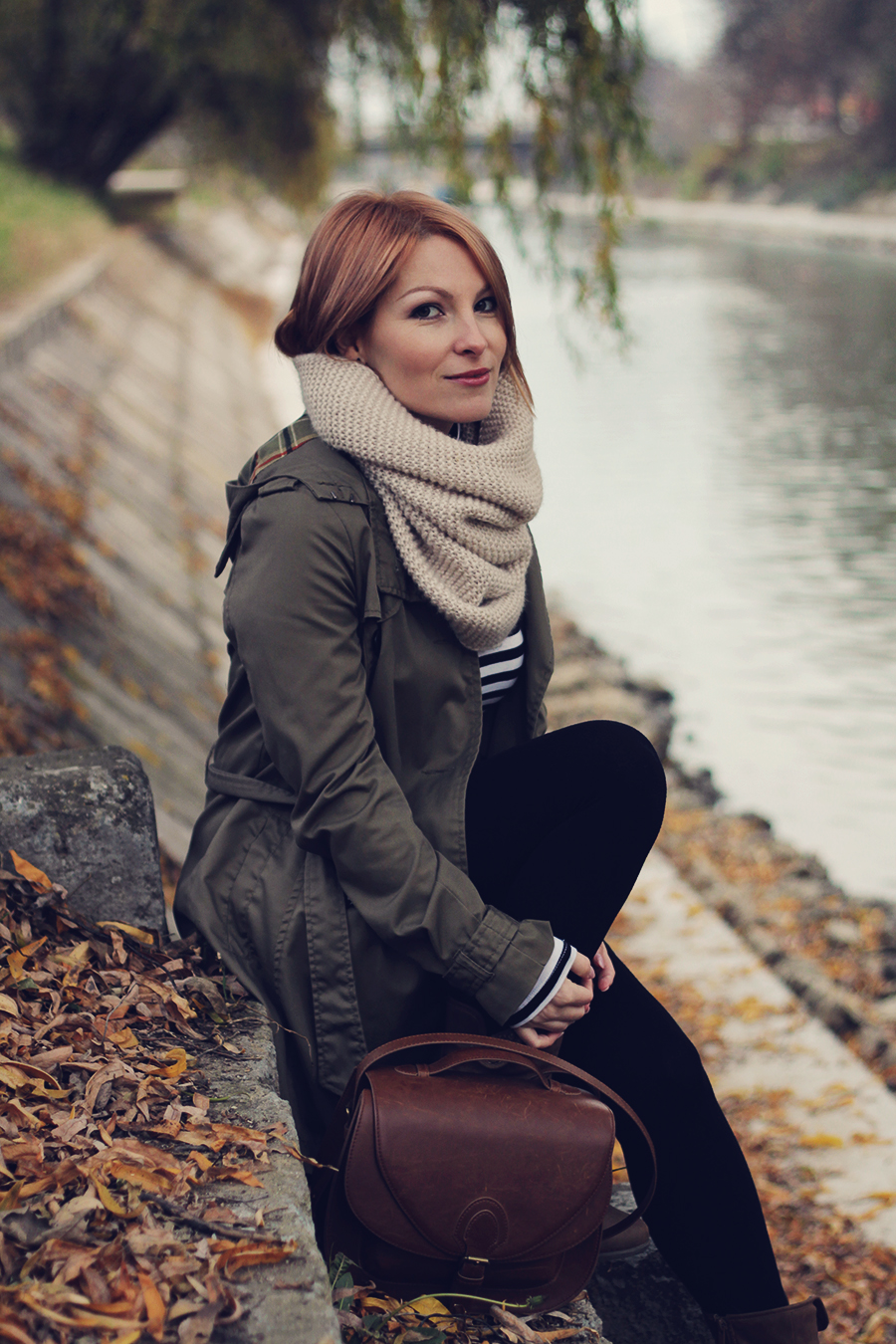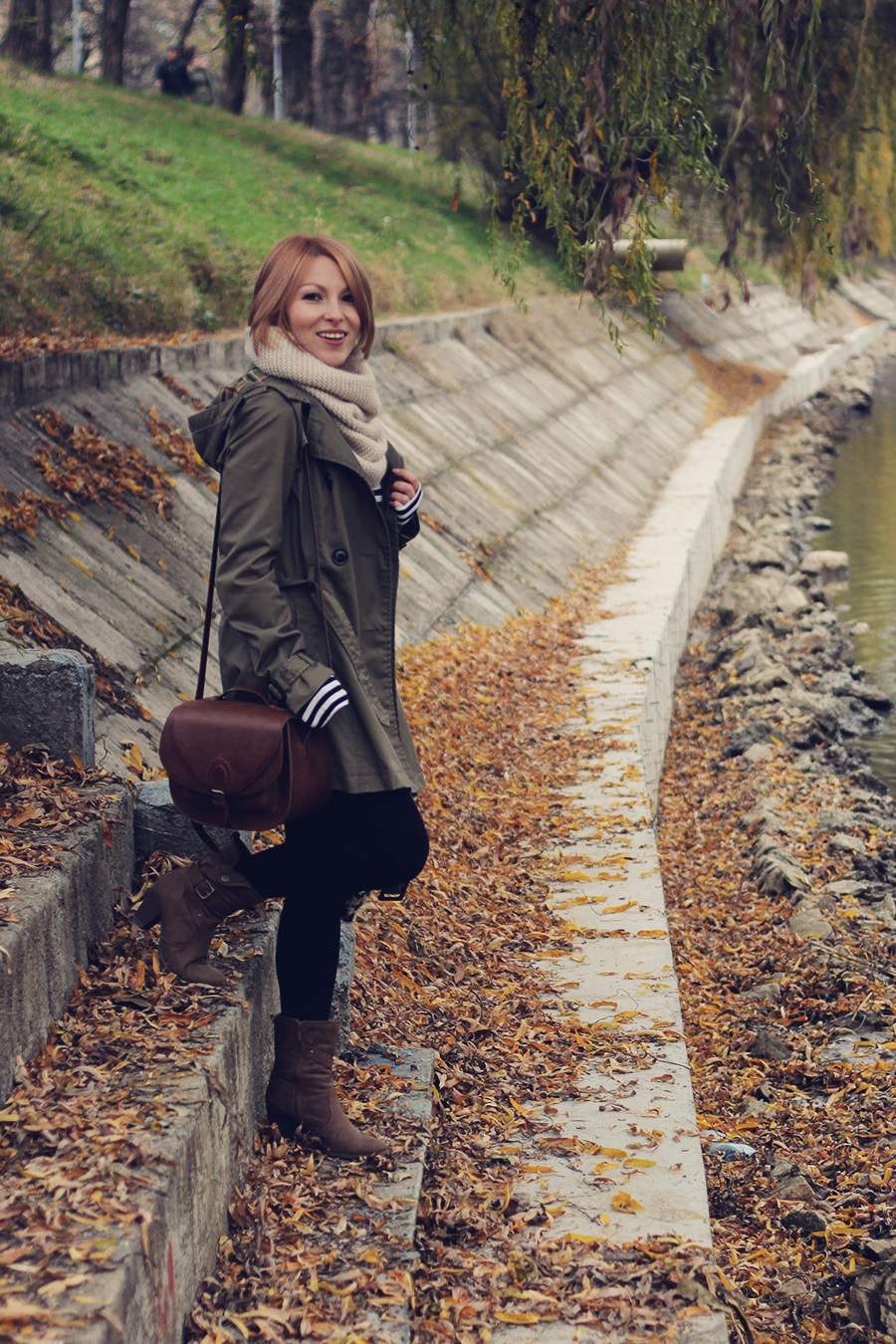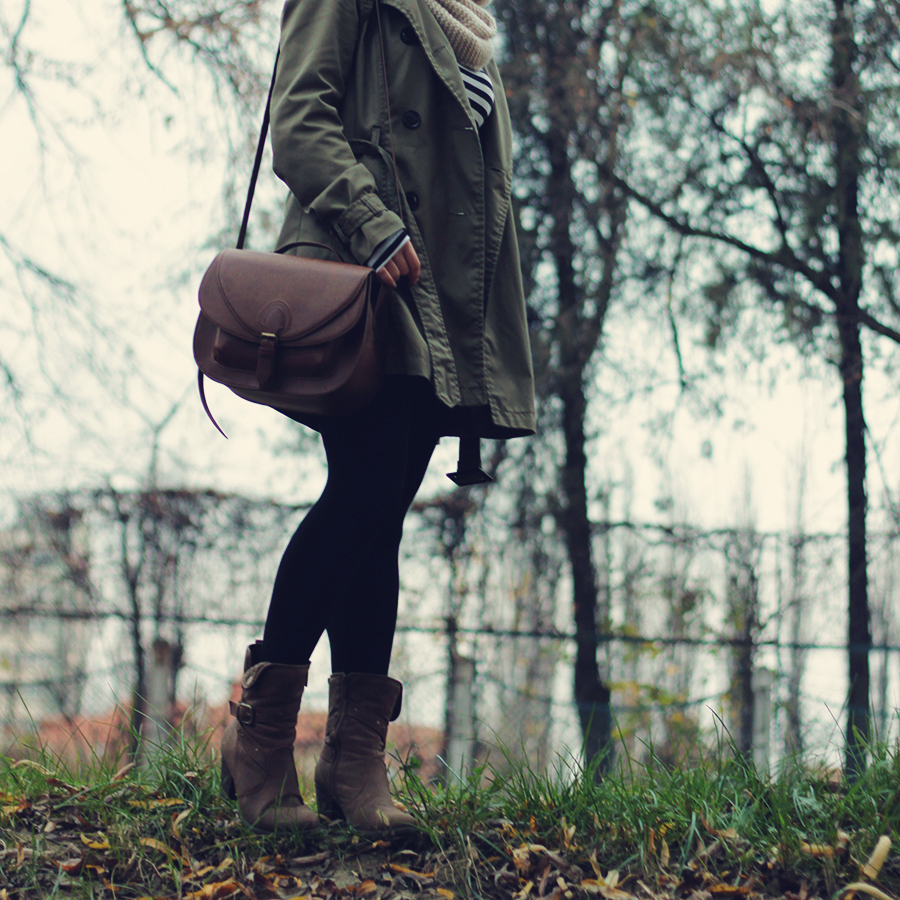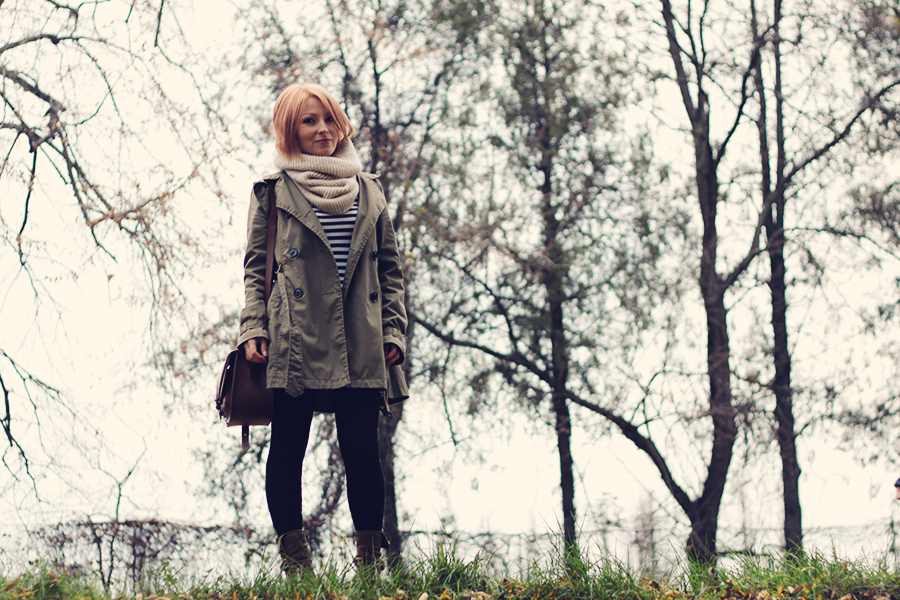 Photos by: Cata
Wearing:
Turtleneck striped shirt // C&A
Winter thights // Primark London
Trench coat // H&M London
Knitted tube scarf // H&M
Striped hat // Claire's
Boots // CCC
Bag // H&M
Black cat earrings // H&M
.
Striped shirts go very well with a cat liner make-up for a "oh là là" French look. I use my MAC Blacktrack fluid liner and apply it with a liner brush for a very precise line. The MAC fluid liner is the best liner I have ever bought, it does not smudge, whatever the season. Do keep it upside-down when you are not using it, so as not to dry.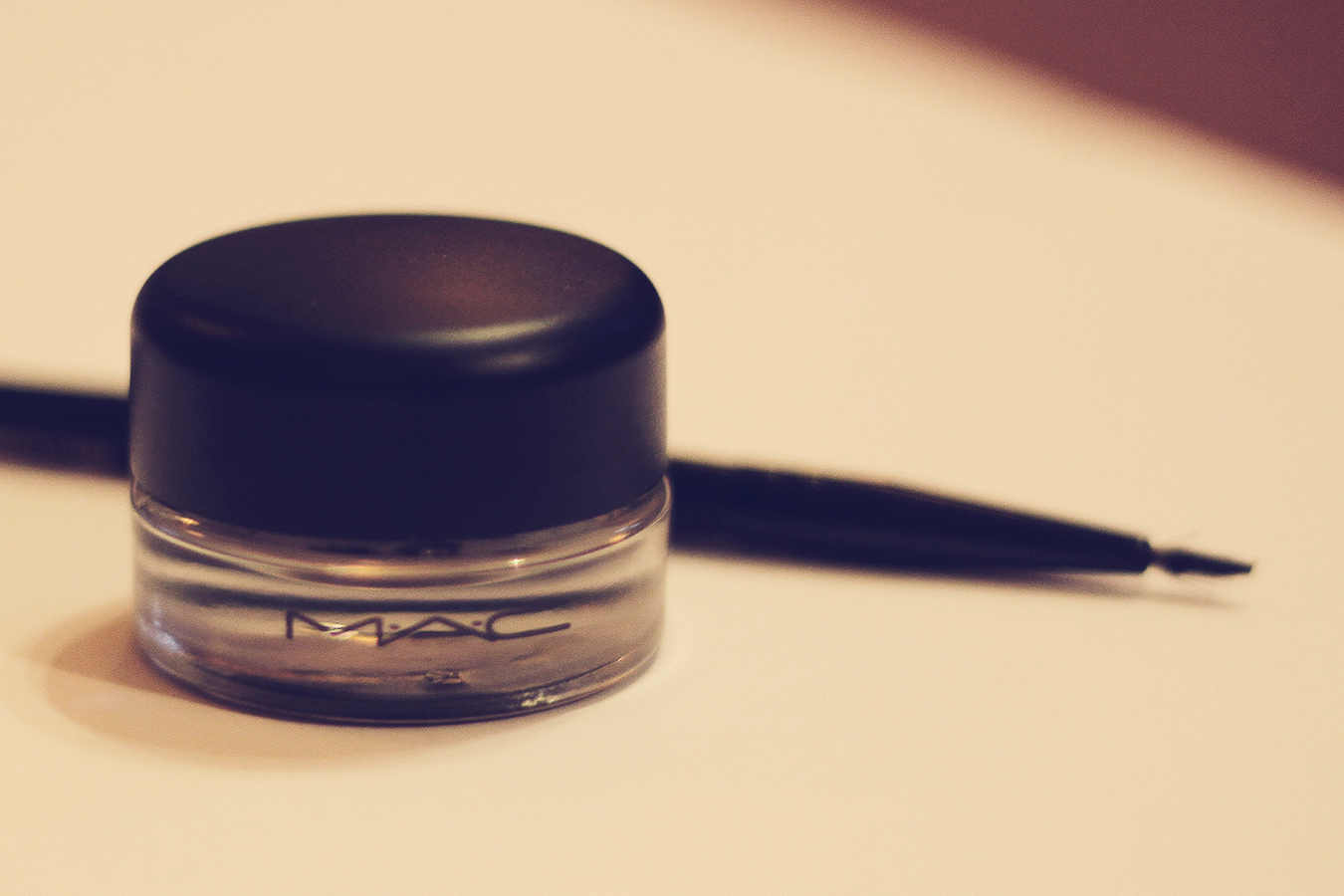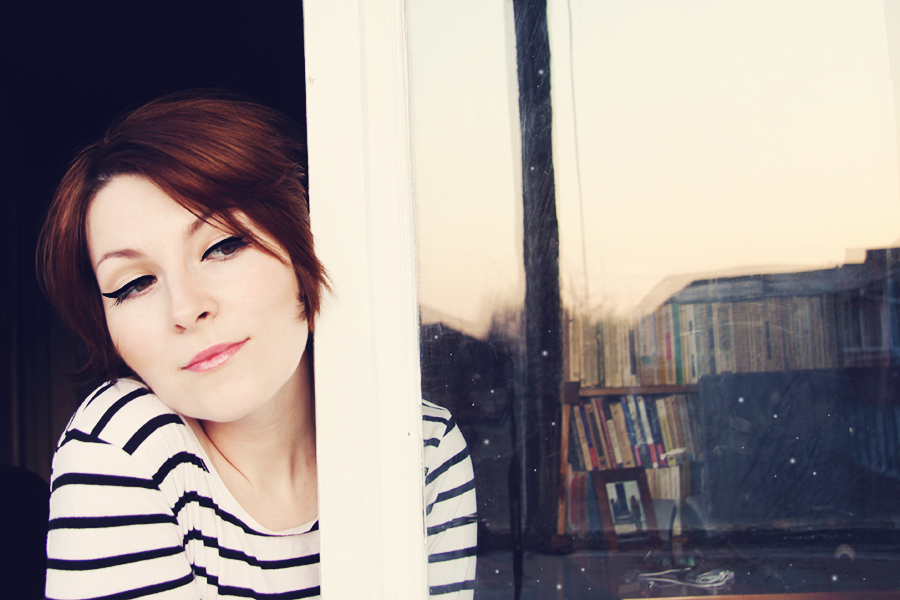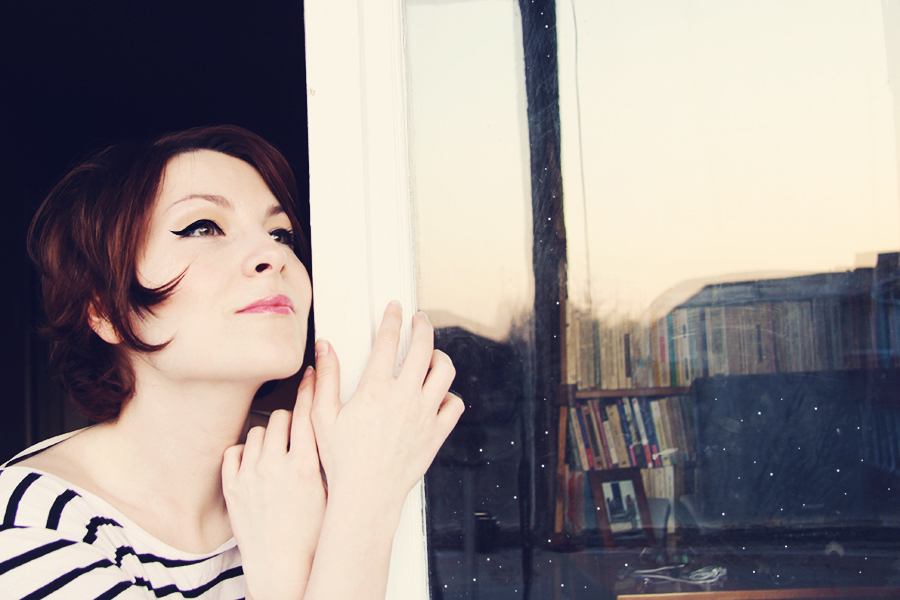 These are some old photos, when I had my hair very short in a chocolate brown. The hairstyle, make-up and color matched perfectly with that French attitude you can pull of just by wearing a simple striped shirt.
I'm including some bonus photos from my old room, with my other cats at my parent's house from winter 2010/2011.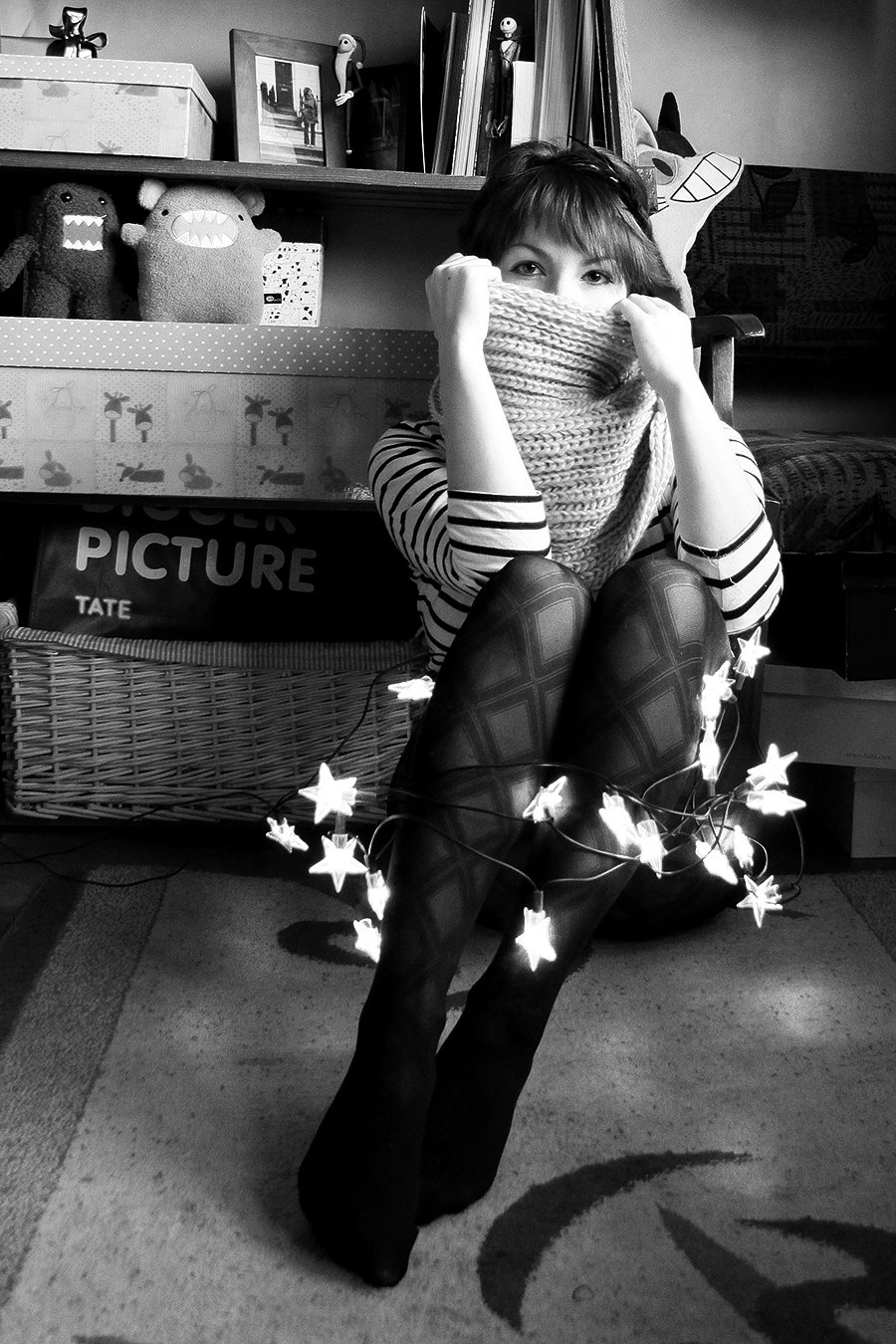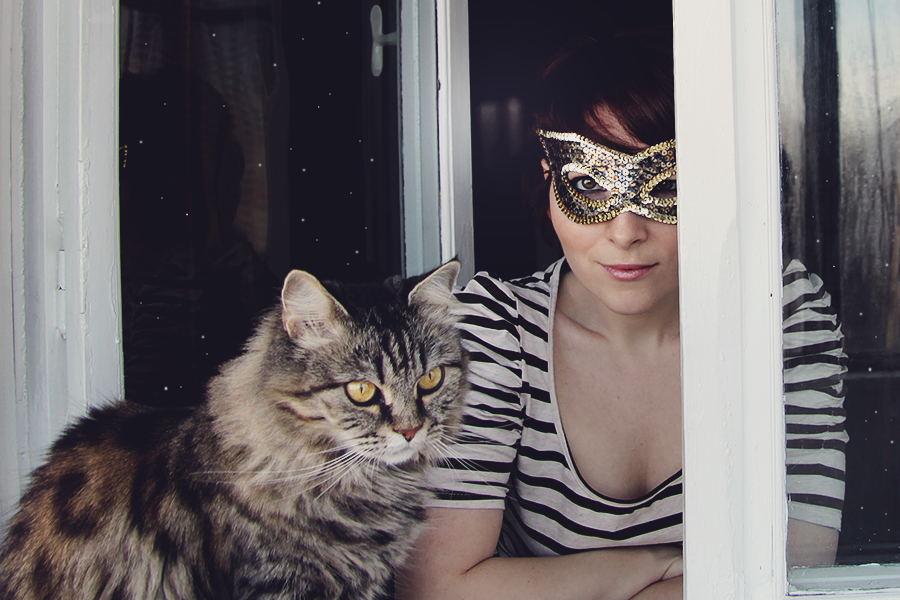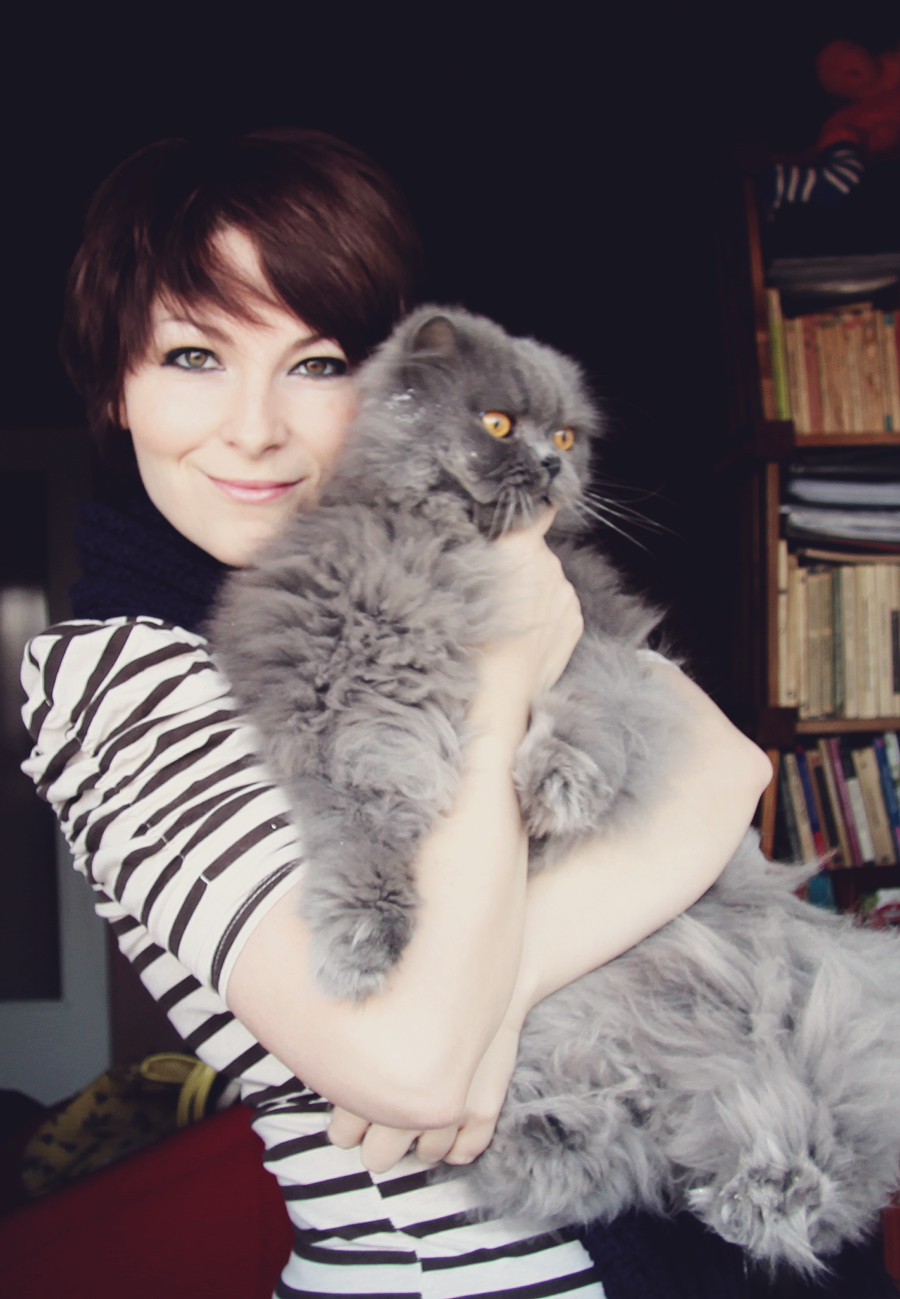 Note: I don't buy vertical stripes, only horizontal. Why? Because I did have a vertical striped hoodie and contrary to popular belief it did not elongate my body, it just made me appear fat and it is not a very flattering look if you have a large chested area. But if you are petite like me, the vertical stripes come in handy with very long, floor length skirts that are not figure hugging. They do make you taller. Who knew? 🙂
.