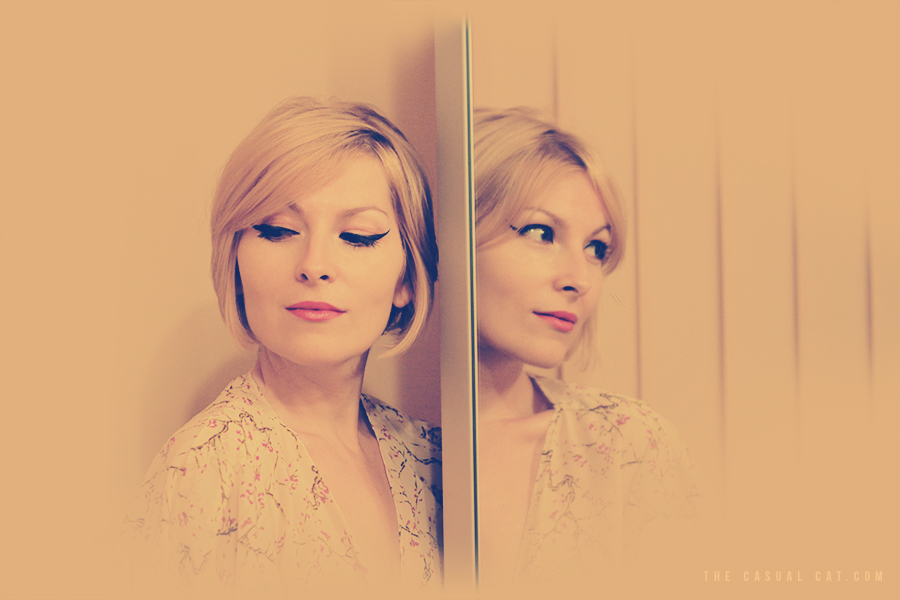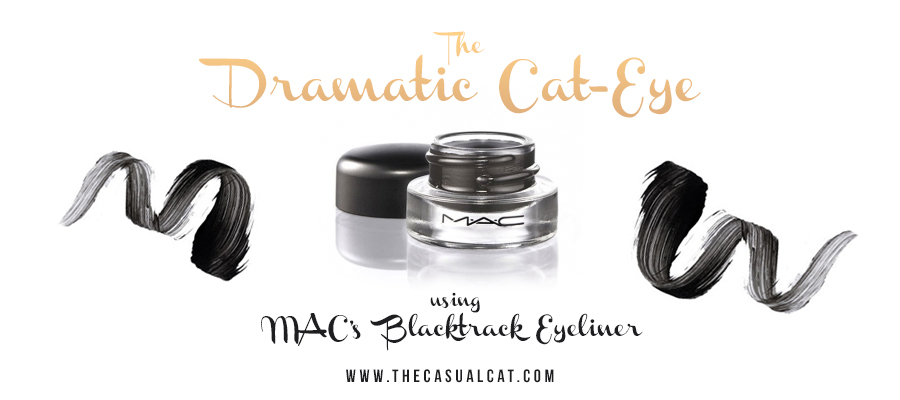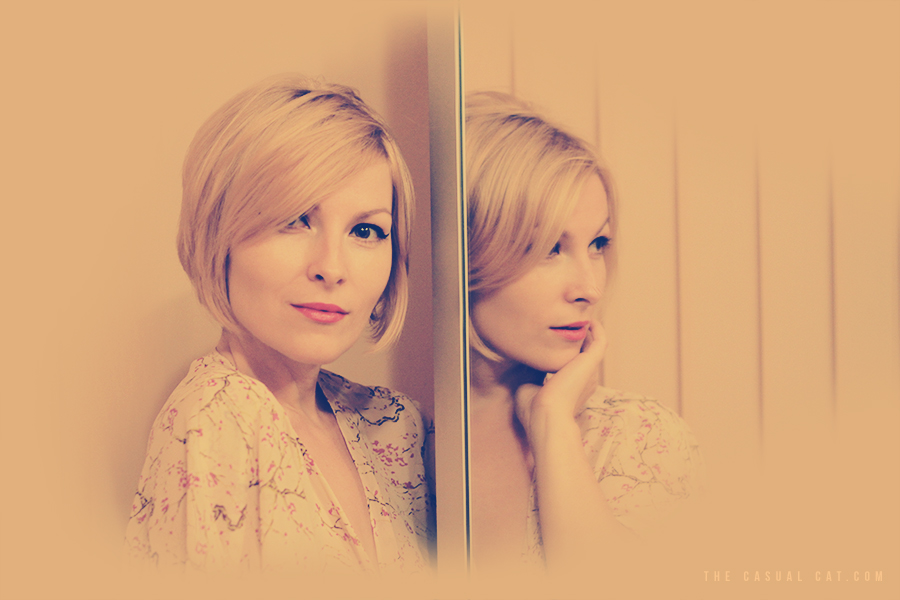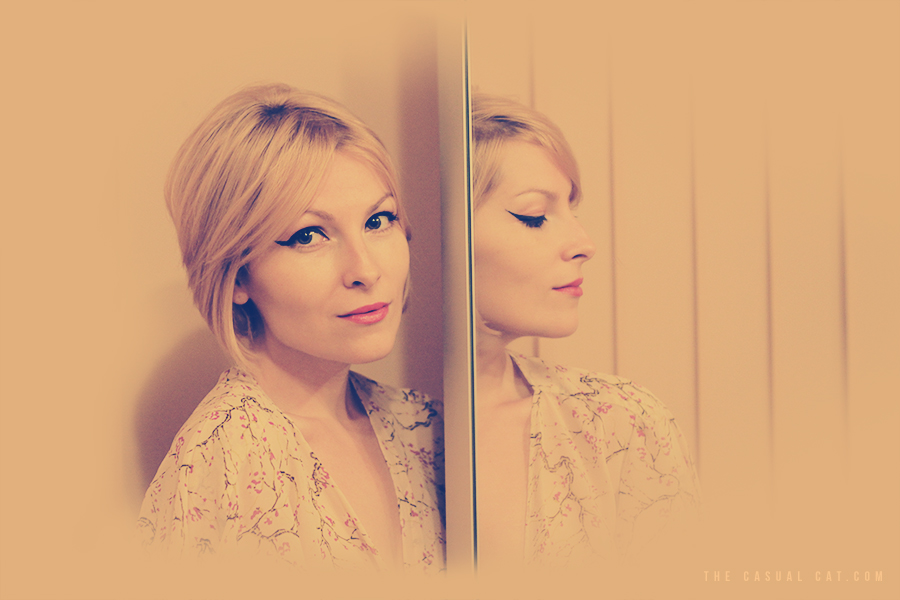 I'm so excited because Christmas is coming! Time for baked goods, cats ruining the Christmas tree, friends coming together and loved ones around you.
Even with the silly rush that begins December 1st, it all tones down to extreme quietness come December 25th. A little snow wouldn't hurt though, so fingers crossed.
So with the holidays just around the corner, the cat-eye is always fun and perfect for every Christmas and New Year's party. I used MAC Blacktrack eyeliner, because it is, by far, the best eyeliner I have ever bought. With a good eyeliner brush, the force is strong in this one: instant cat eye perfection. Enjoy the photos and don't be afraid to use a professional fluidline eyeliner, you cannot go wrong with it.
Here are the rest of the photos for the dramatic cat-eye look, with the rest of the products I've used.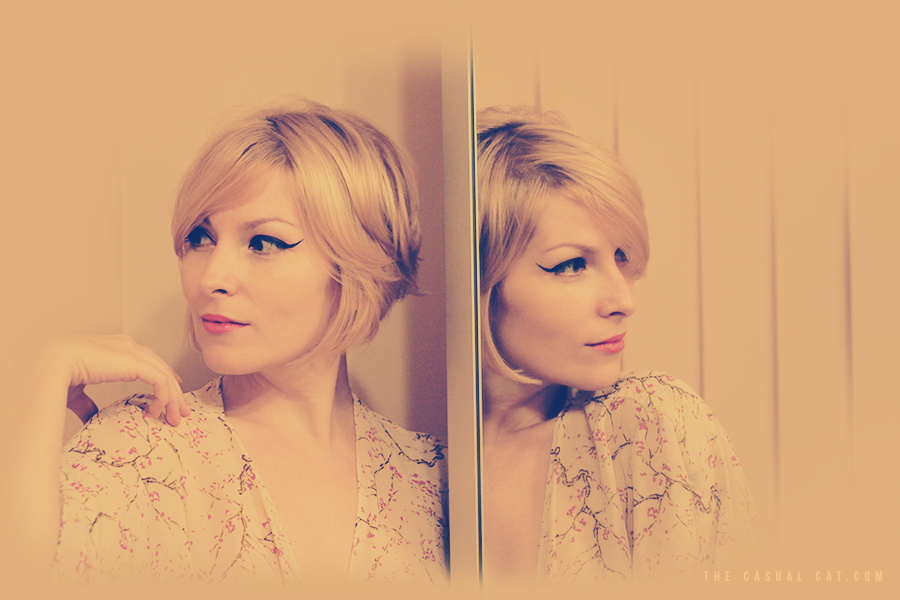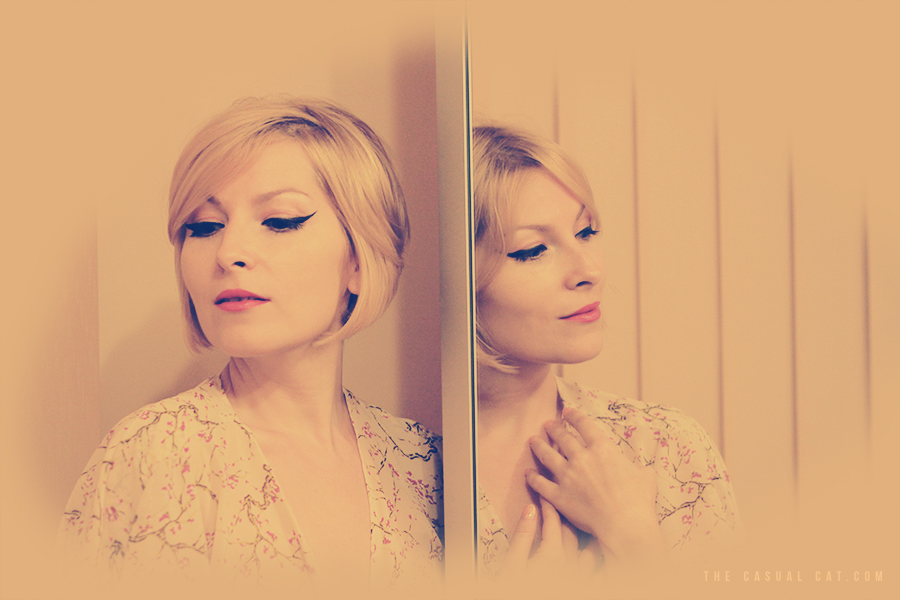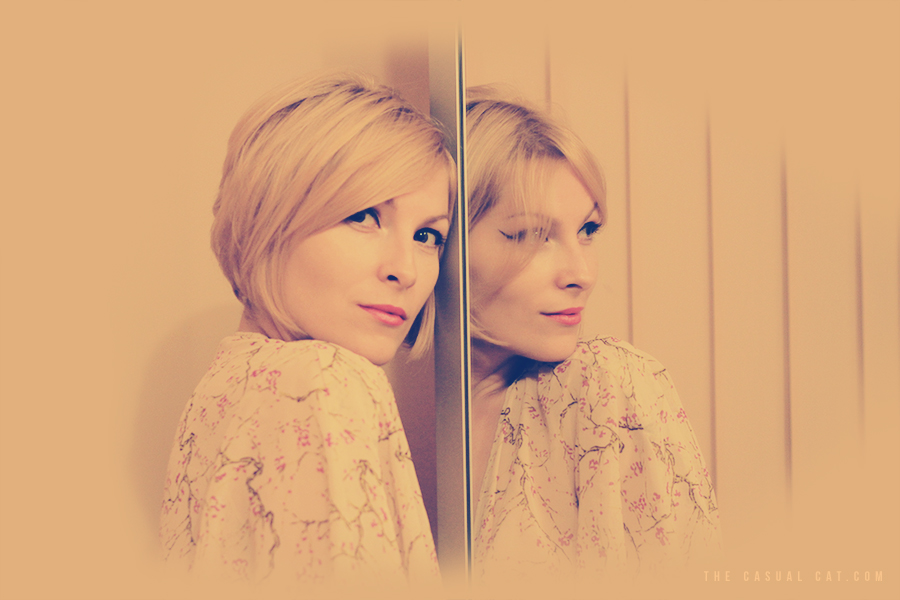 .
Eyes // MAC Blacktrack eyeliner, Christian Dior 5 Couleurs eye shadow in pale pink & natural highlighter
Lips // Revlon in Fuchsia
Brows // Oriflame Precise Brow Definer
Lashes // Miss Sporty Lash Millionaire
Face // MAC Prep + Prime Highlighter Light Boost, Christian Dior Diorskin Nude Shimmer Powder
Cheeks // Maybelline Expertwear Blush
.
Photos by me