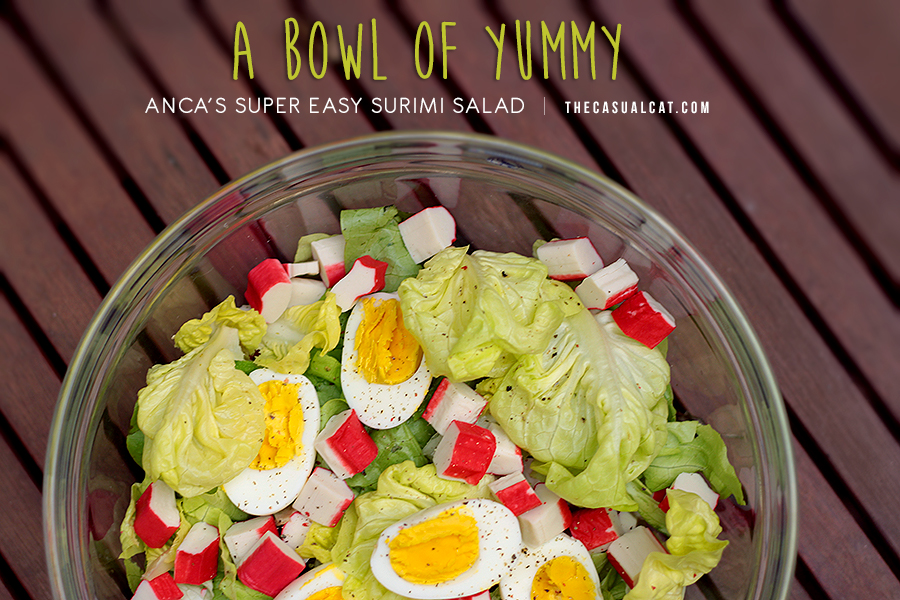 Today I'm sharing a super easy salad – my very own recipe. The main ingredient is surimi or crab sticks. If you do not like surimi you can use smoked salmon, or both – and you can double the yummy pow.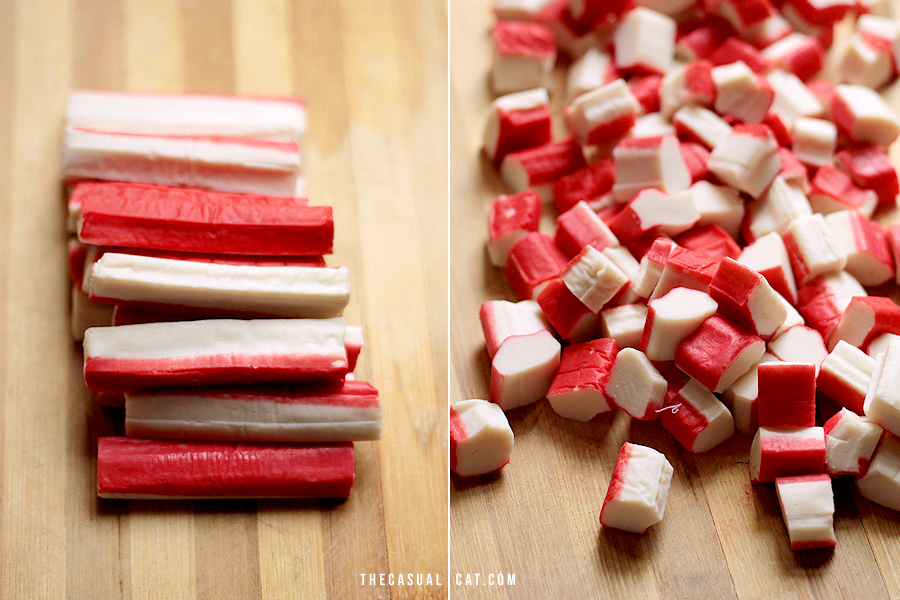 Surimi or crab sticks are a paste made from fish or other meat. It is available in many shapes, forms, and textures, and often used to mimic the texture and color of the meat of lobster, crab, and other shellfish. It is perfect for every breakfast, or as a side dish for other meals.
For this you will need:
1 fresh lettuce
3-4 eggs, boiled
1 pack surimi/crab sticks, cut into cubes
1-2 spring onions, finely chopped
400 gr simple/greek yogurt
salt
pepper
a dash of olive oil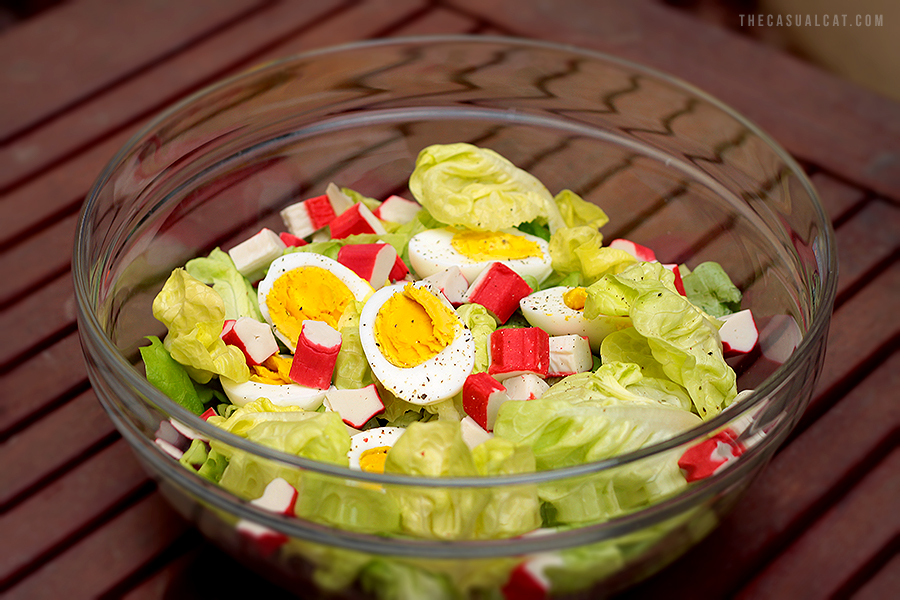 Method:
Take the surimi cubes, the cut onion springs, the lettuce and boiled eggs and put them together in a large bowl. Sprinkle some olive oil and add the whole yogurt, the salt and pepper. Stir them all together. And you are done.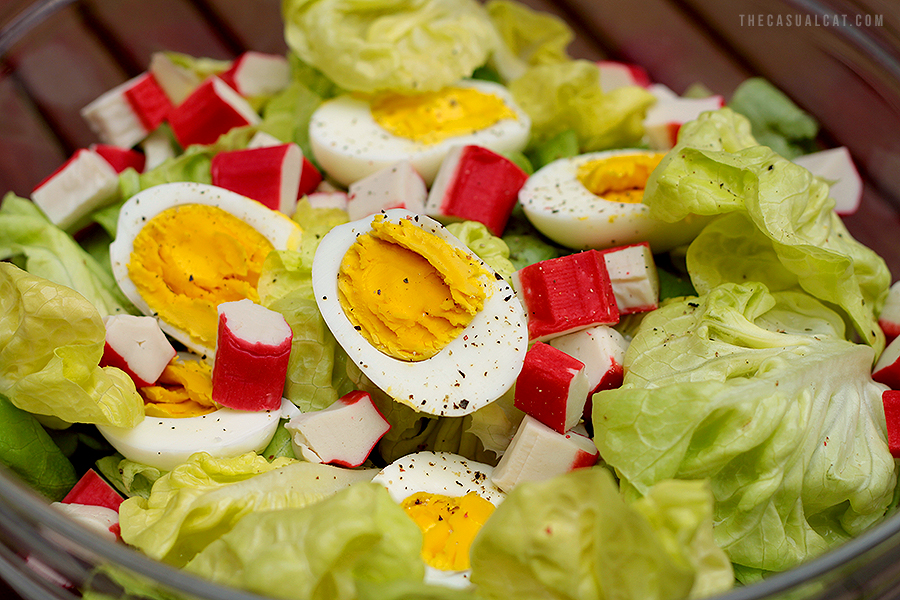 Super easy surimi salad. P.S. If you want it even fresher, don't use boiled eggs.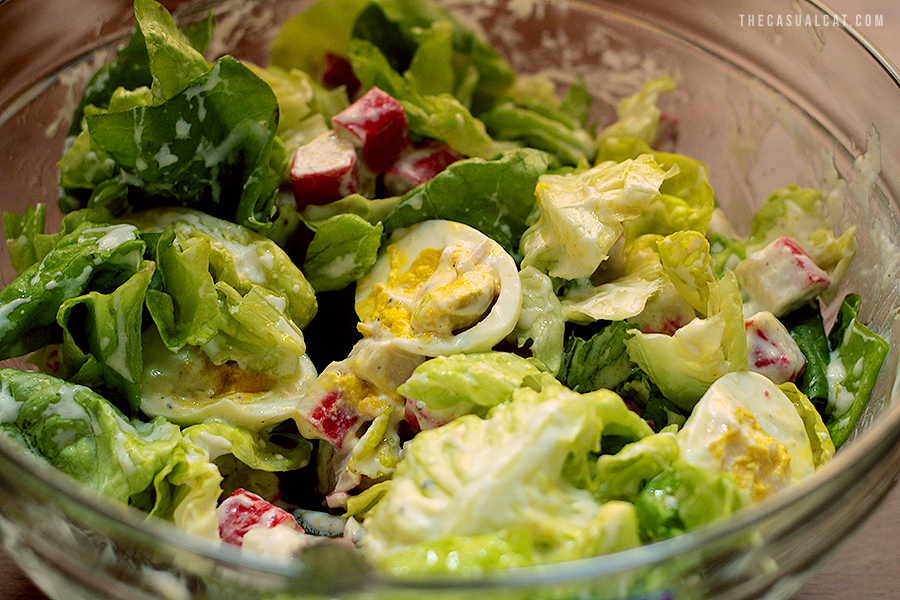 Bon appétit