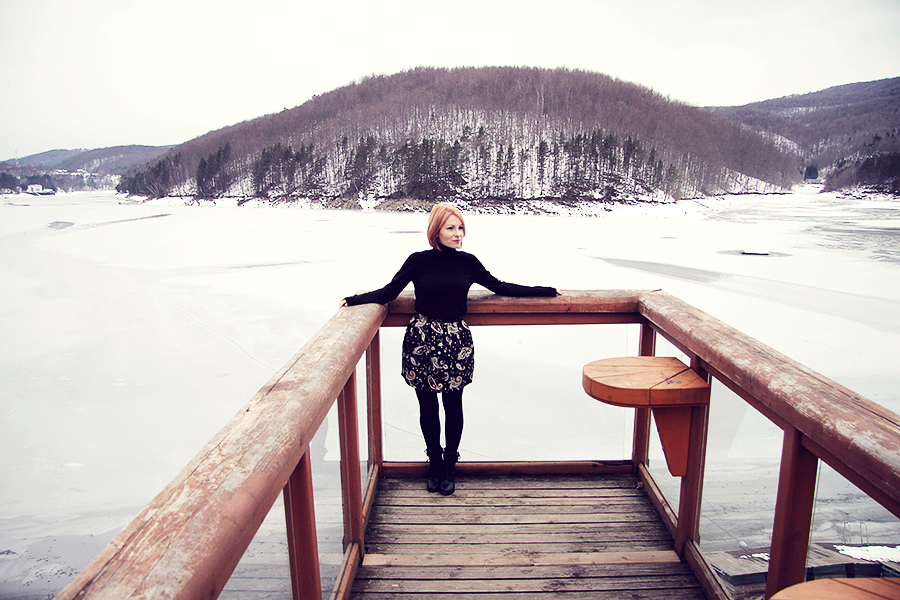 Hi everybody, it's been a long time since I've posted any new look on my blog, being busy with the winter holidays and doing other day filling activities that didn't allow me to shoot some proper looks, because I was always on the go.
But this past weekend we went skiing with our friends, and luckily I knew the view called for some outfit shots. Between skiing and carrying my ski boots down and up the hills, doing these shots was easy peasy. Even walking with high heels in frozen snow was a delight, compared to my heavy, constricted ski boots. It was fun.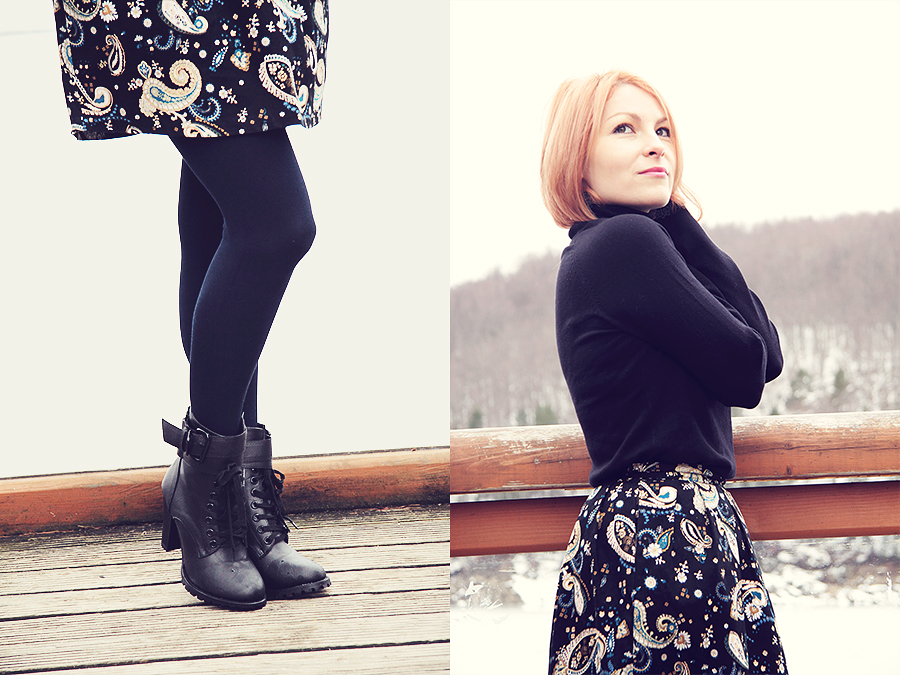 My most desired part of this outfit are the boots (you can get them here), they arrived shortly after the holidays, and honestly didn't know what to expect, because they were so cheap. But fortunately they fit, are comfortable (as comfortable as high heels can be) and look great. I loved the design on them, that pretty much sealed the deal.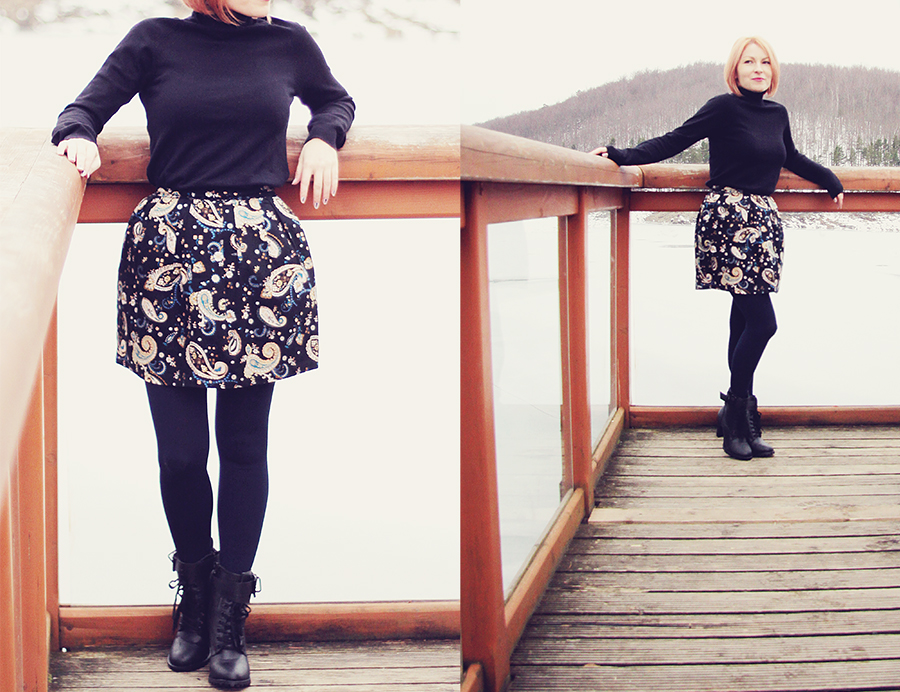 The printed pocket A-line skirt is from Stradivarius. I'm not a skirt wearing person but I'm beginning to warm up to them, ever since I put this one on me and realized that hey, skirts are not that bad. And pockets. Must have pockets, all the time.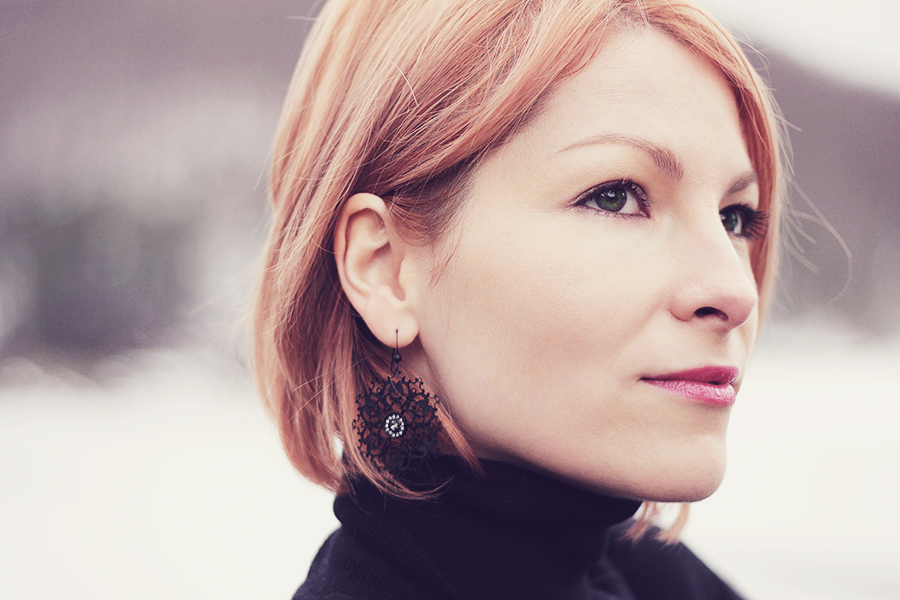 These lace earrings were a bargain on sale. The coat is bought from my trip to lovely Rome, very long ago, and I've been wearing it for a few years now. Fun fact: the middle button on it fluctuates along with my waist line, and one year ago I took a break from wearing it because it got to the point where I couldn't close it properly and had to resign myself on wearing it for a while.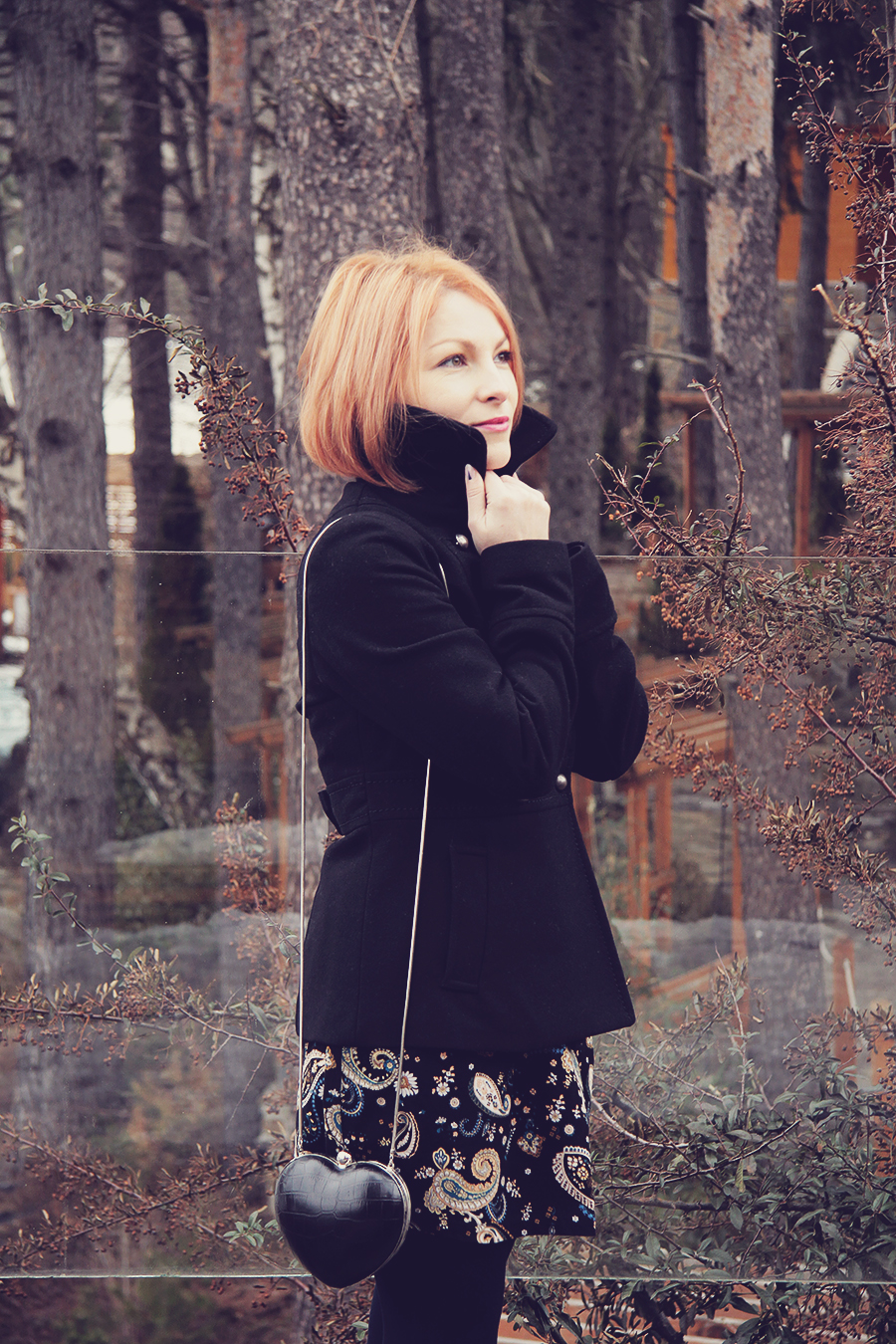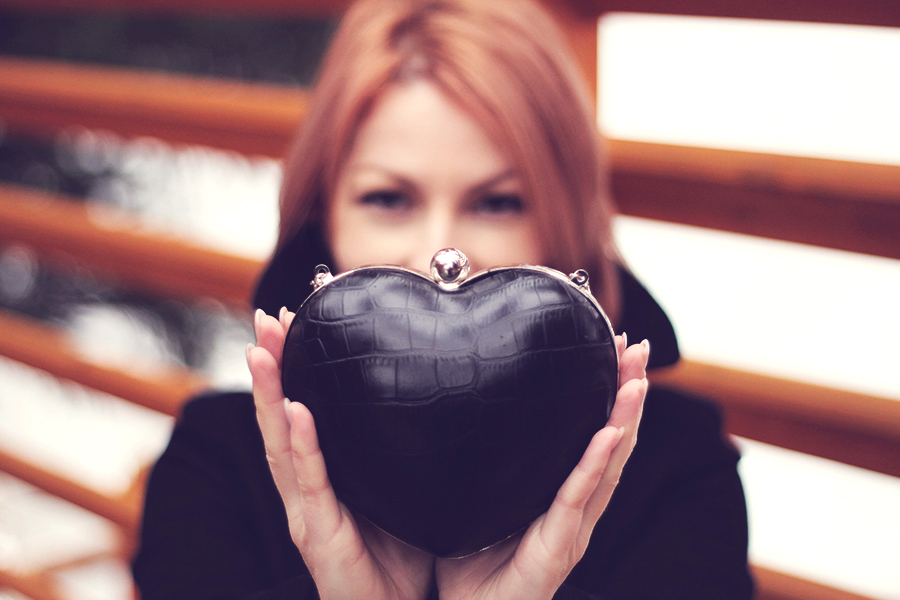 And lastly my heart shaped clutch, my favorite one. Too cute for words.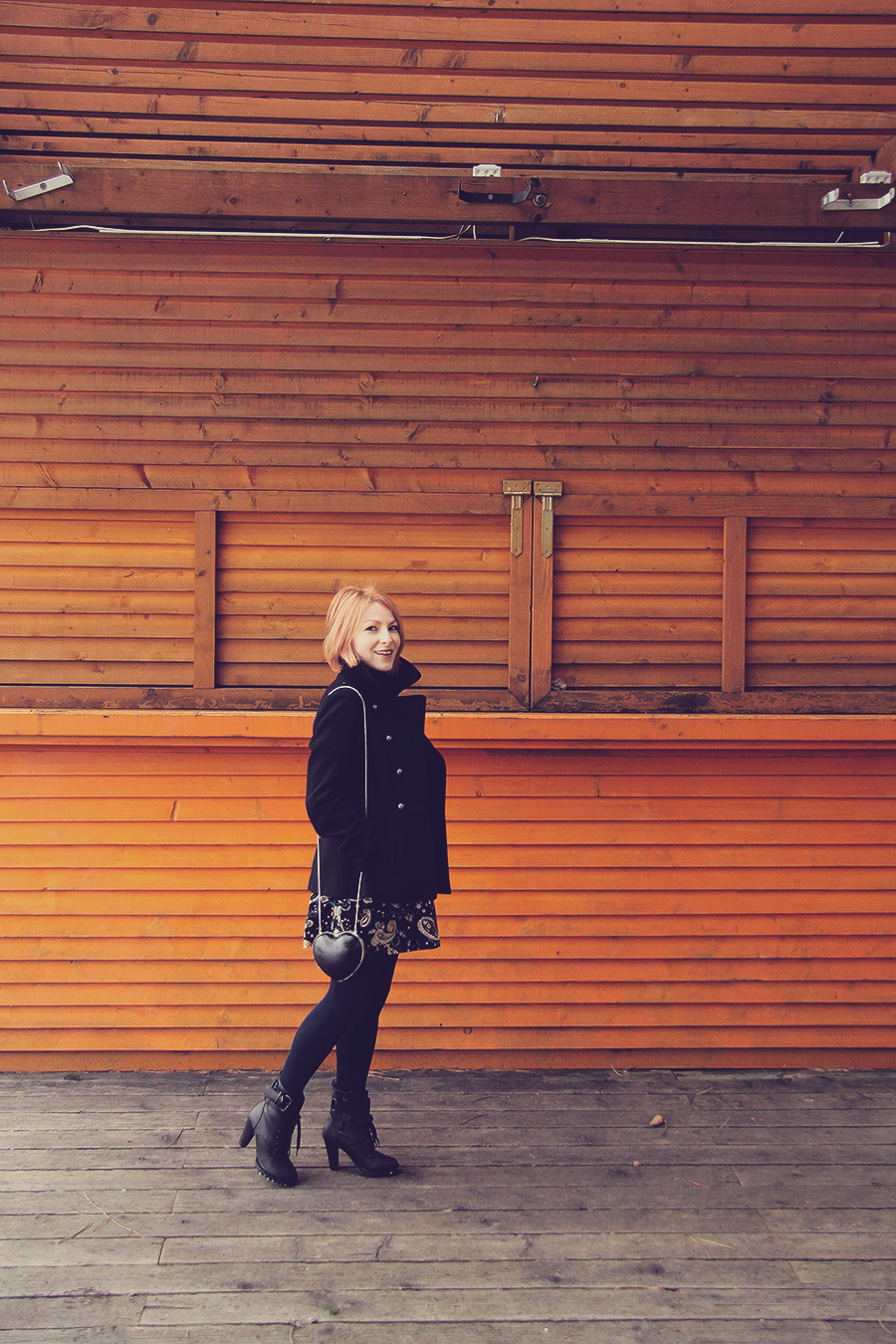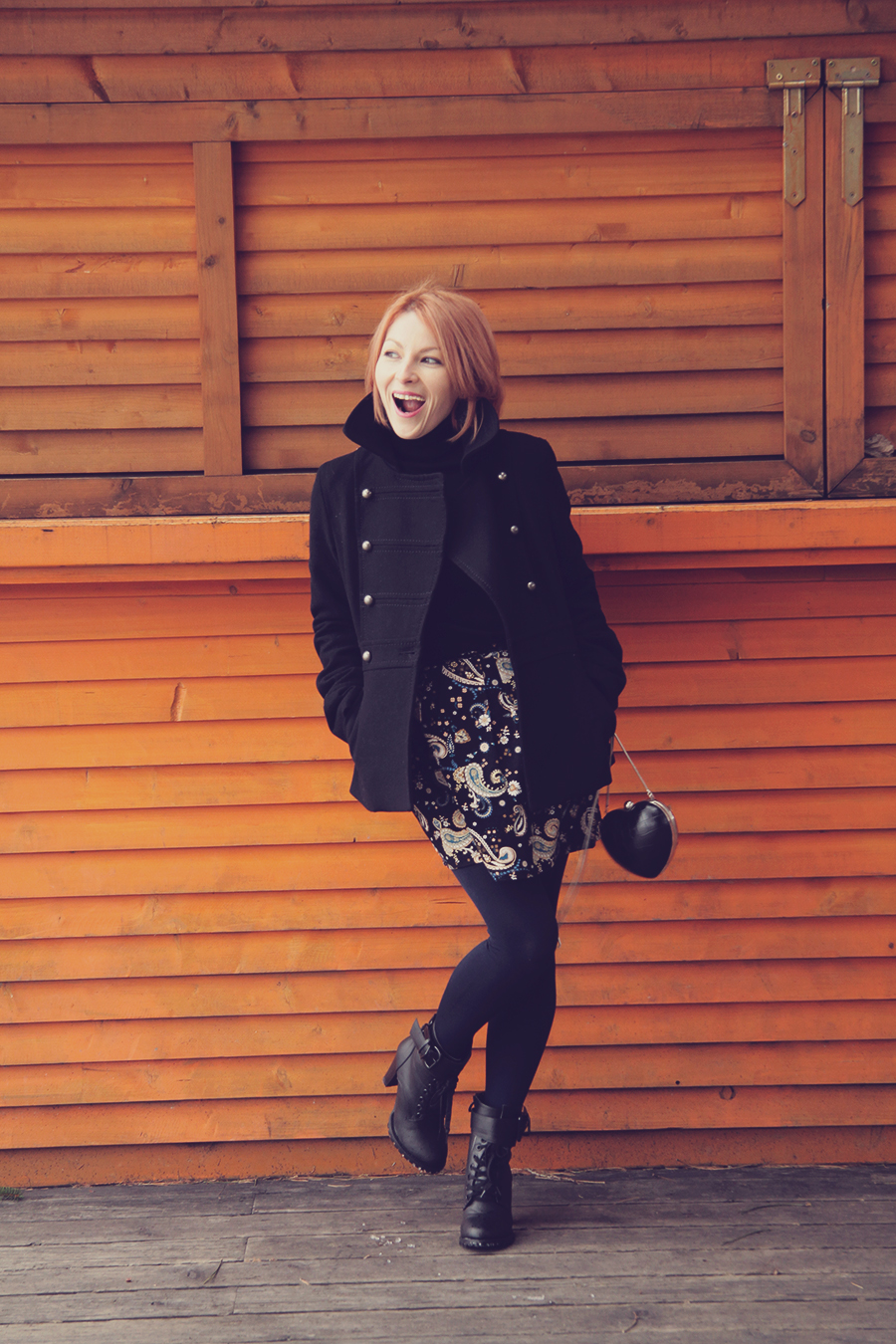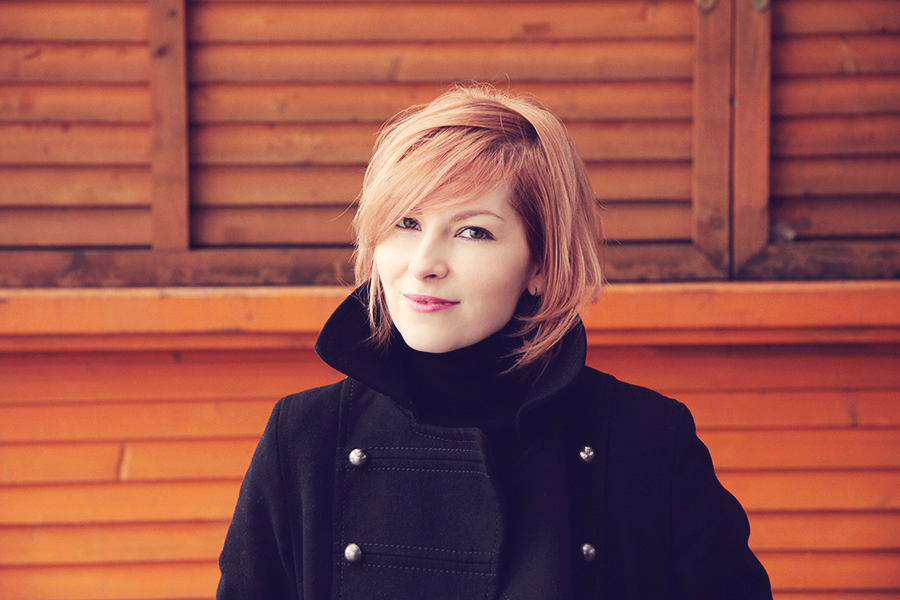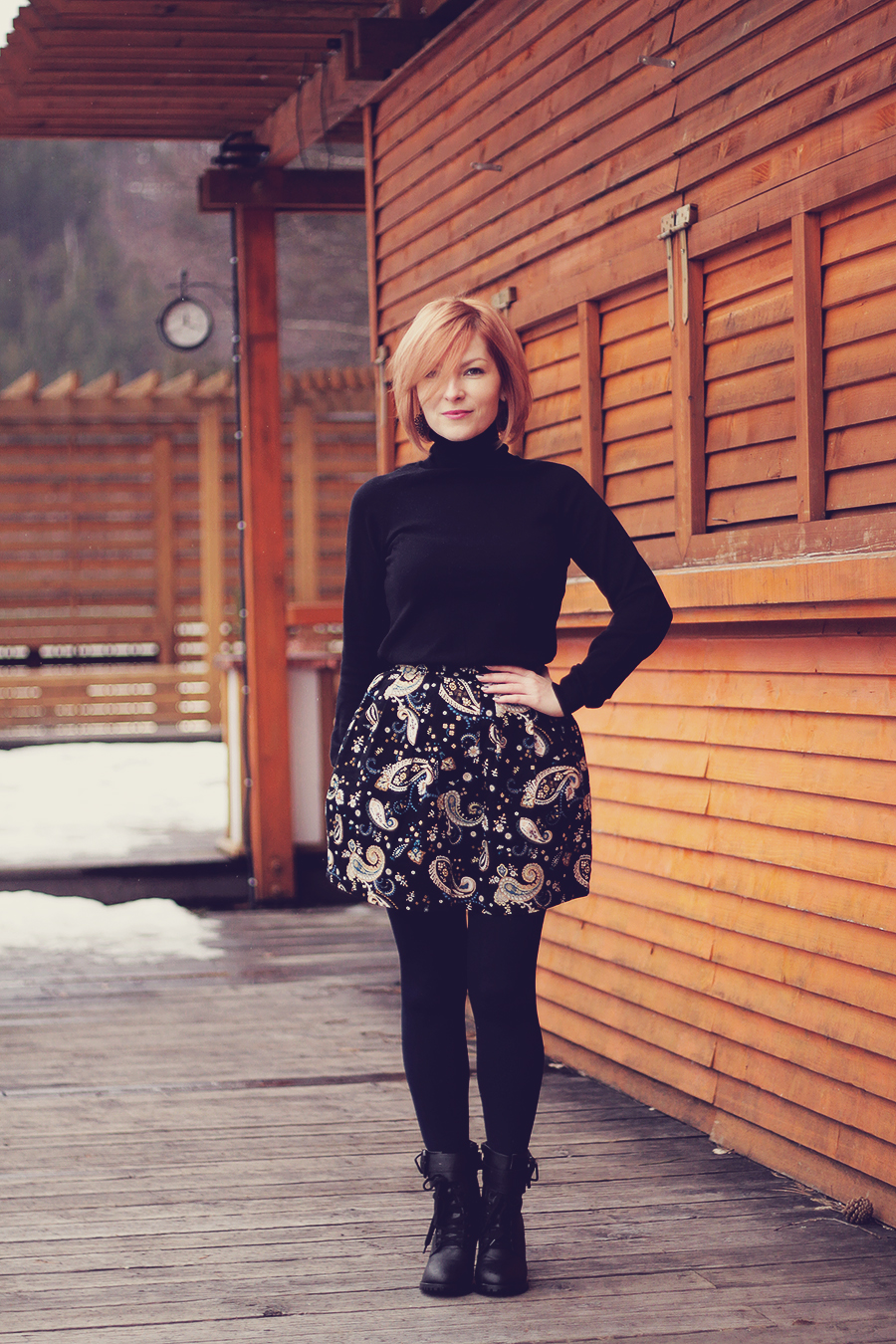 .
Photos by:
Cata
Wearing:
Print pocket A-line skirt // Stradivarius
Winter black coat // H&M
Short high-heeled boots with buckles // Sammydress.com
Black turtleneck jumper // C&A
Winter tights // Primark London
Heart shaped clutch // Pull&Bear
Black lace earrings // Camaïeu
.
Get this look for $74+ on Lookastic: Black Coat, Navy Floral Midi Skirt, Black Mid-Calf Boots, Black Clutch