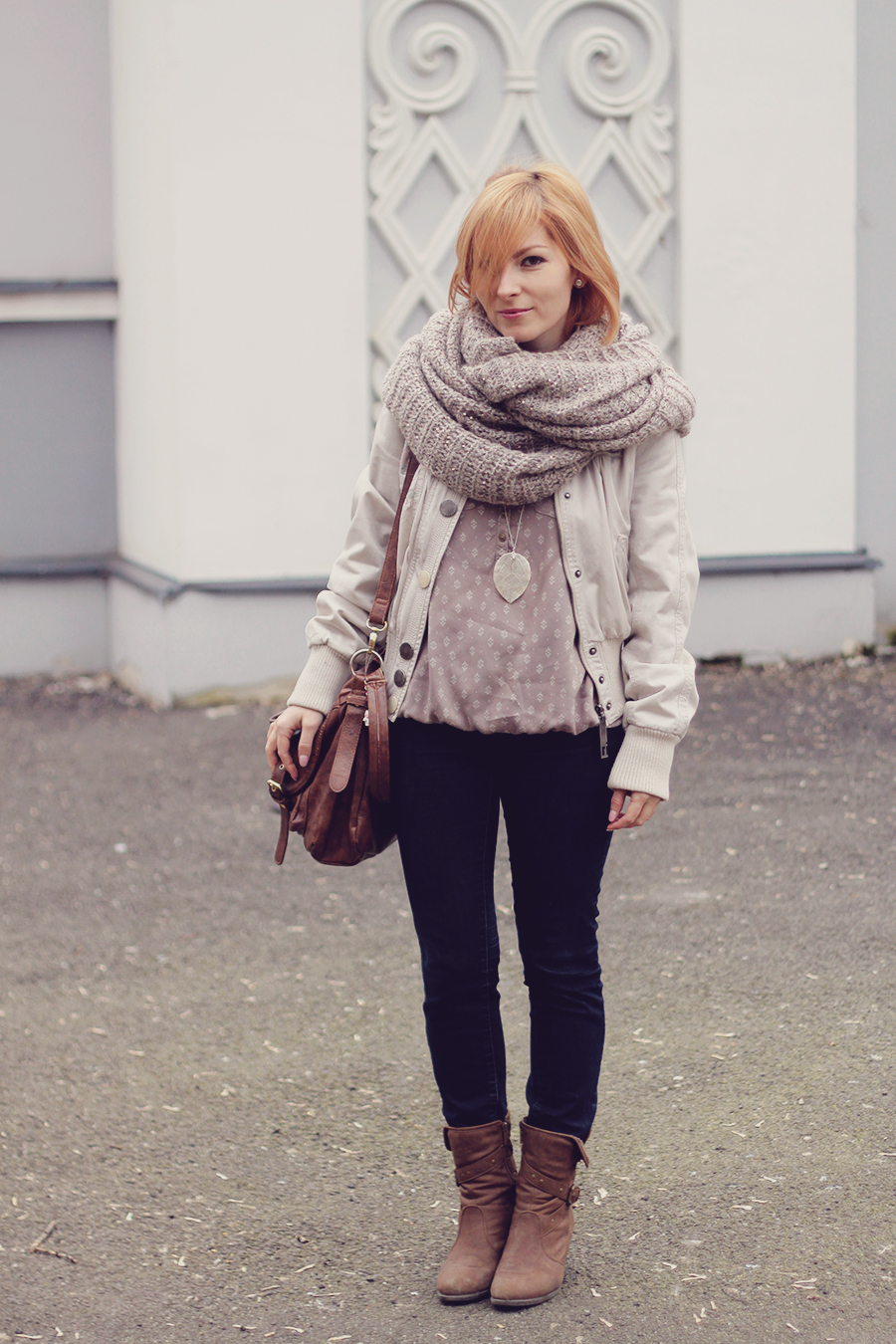 Doesn't it feel like Spring already? I probably shouldn't say that so early, because Mother Nature might hear me and slap us with a couple of very low temperatures. In celebration of that I chose some whites, light greys and pastels to go along with the slightly warm weather we're having. When I wear a jacket I like to wear it with a big scarf and a long pendant. So I chose my long delicate silver leaf pendant and some silver earrings to match the whole look. I should say the boot, a good tight jean, and a big bag is my favorite casual look. You can never go wrong with that.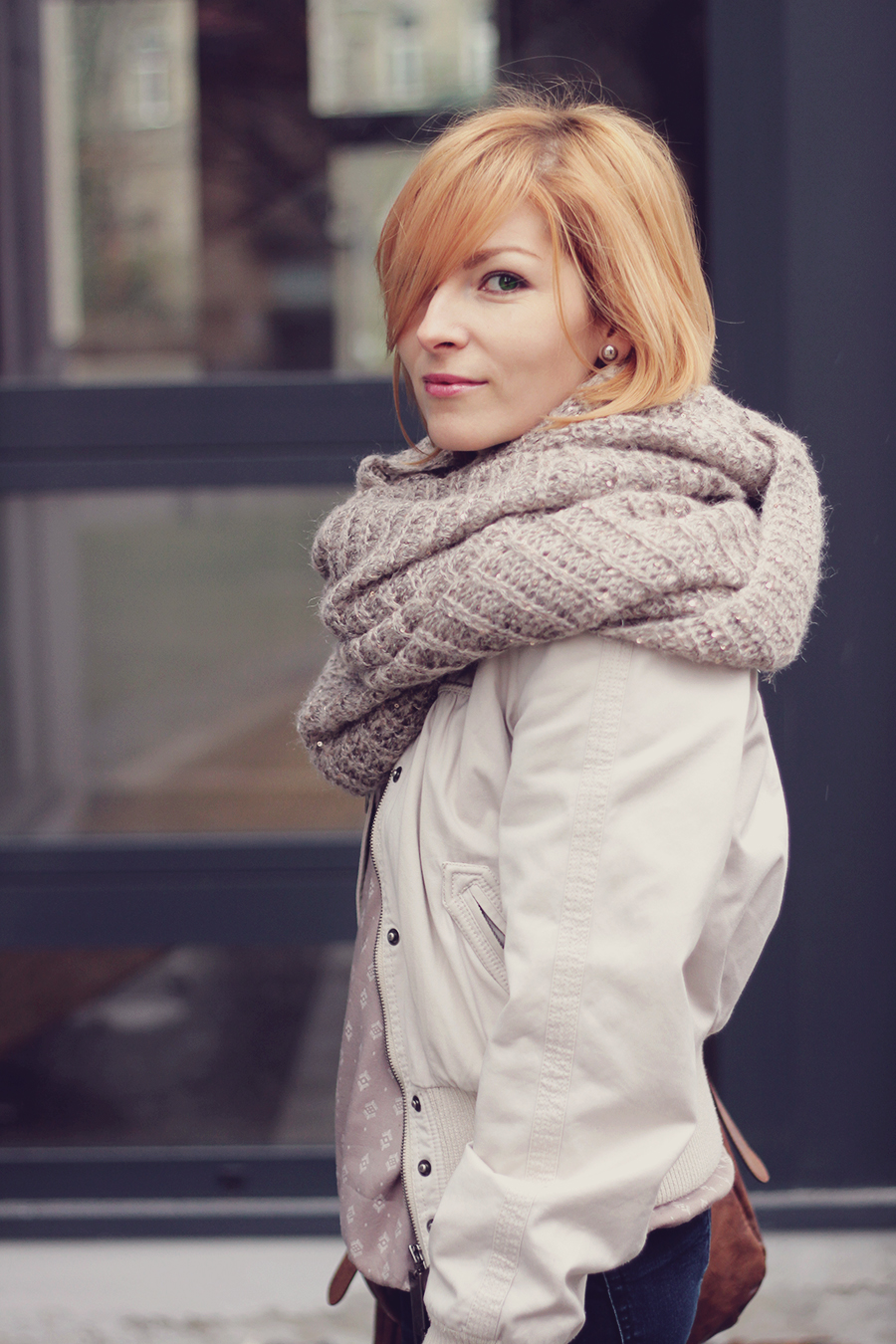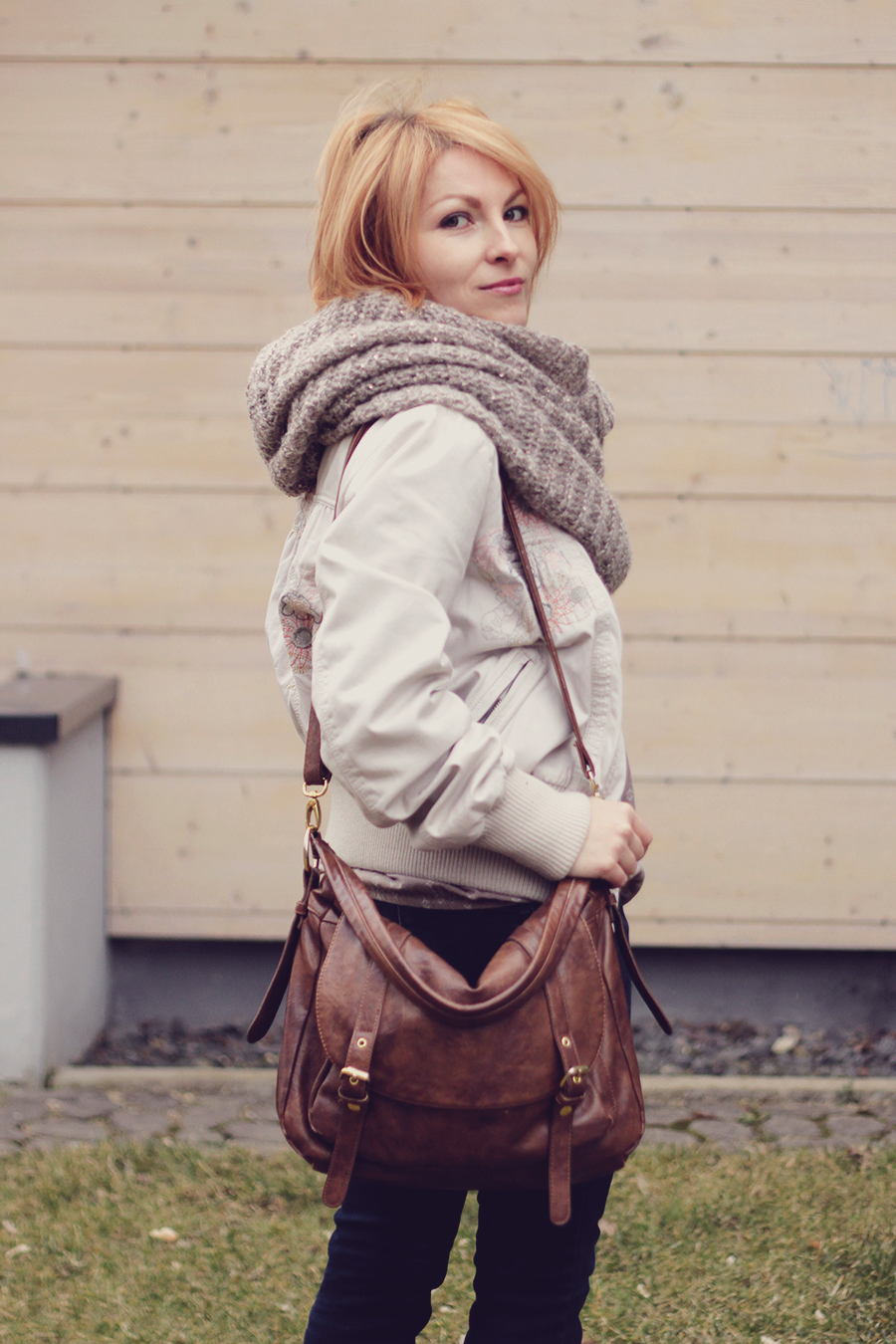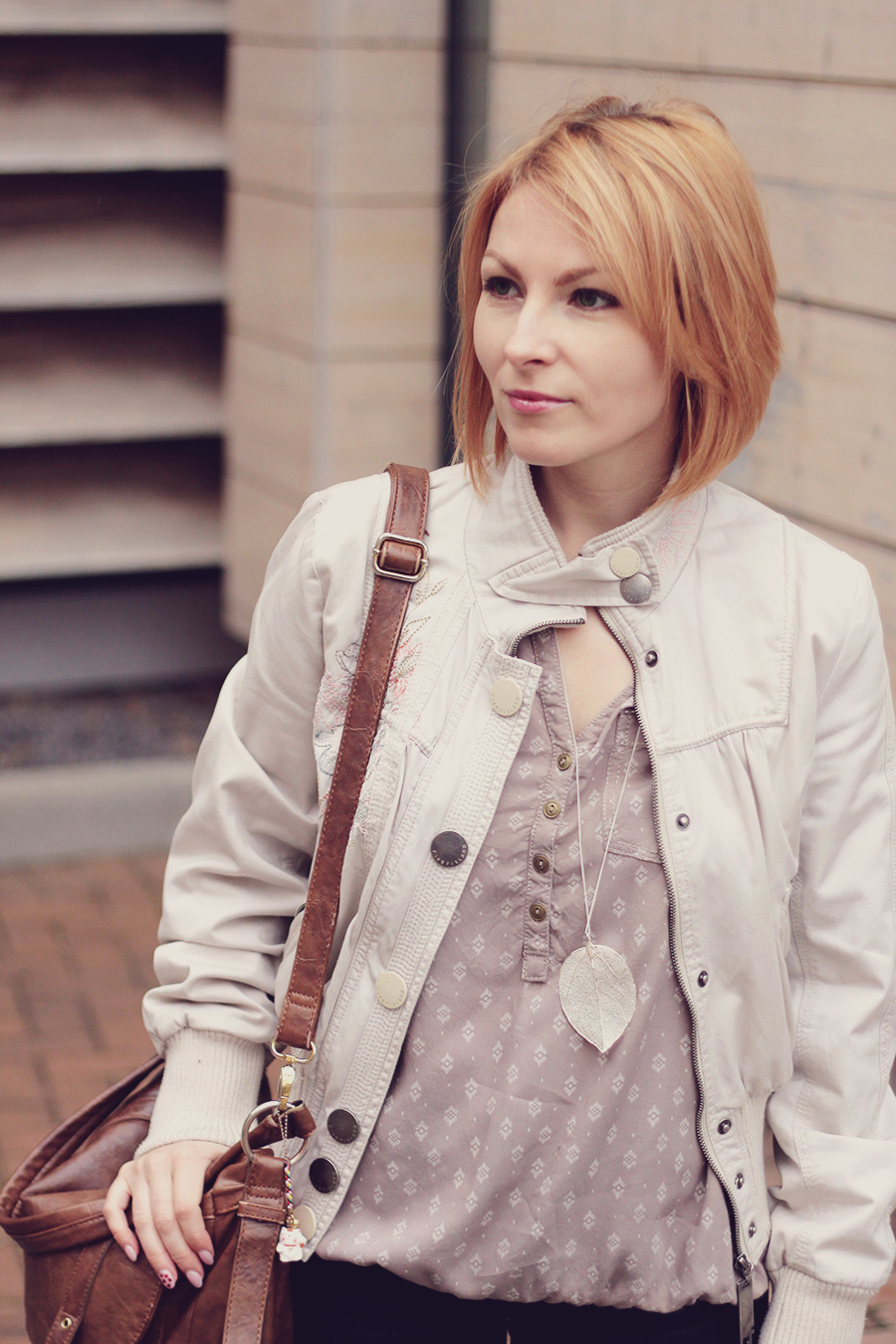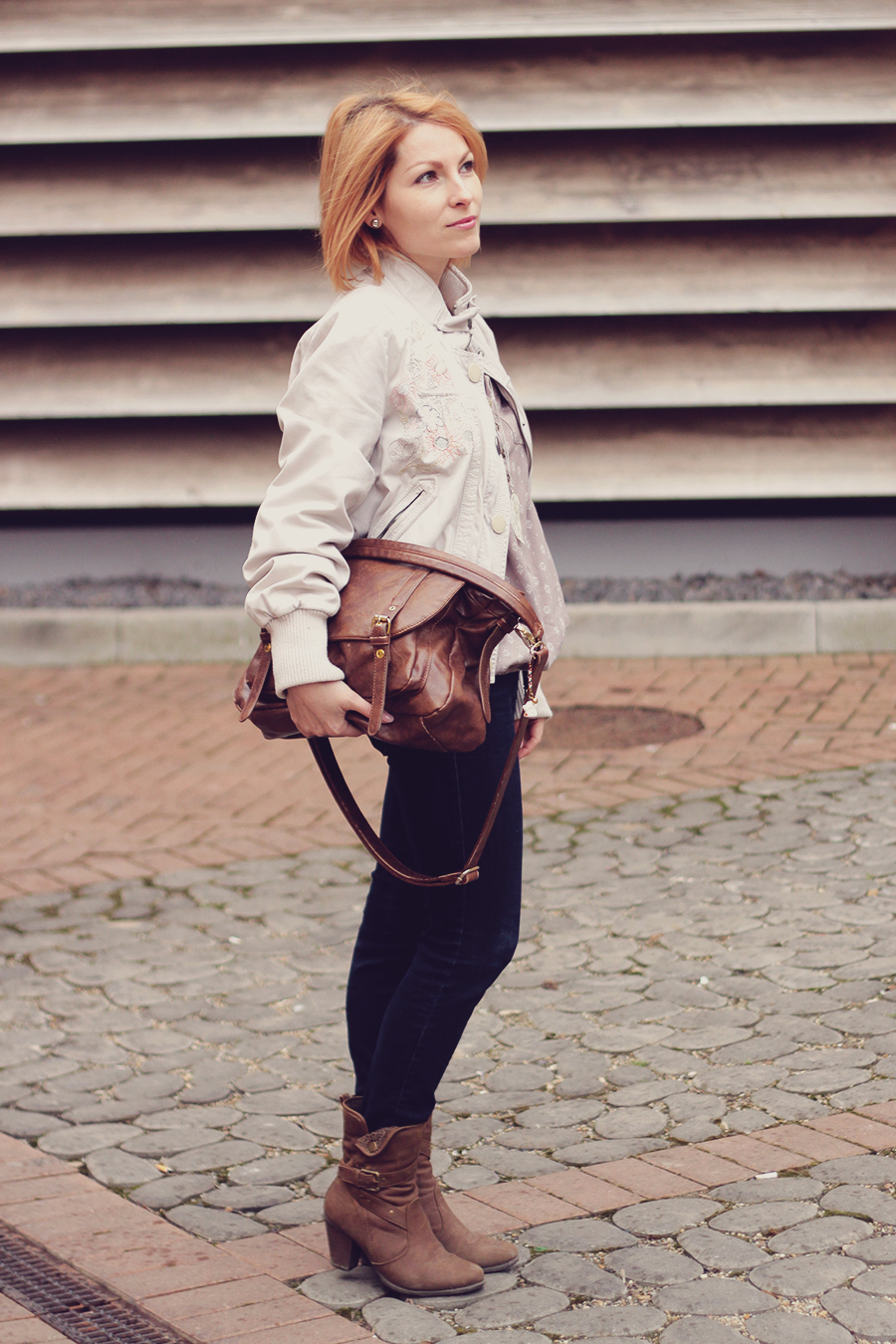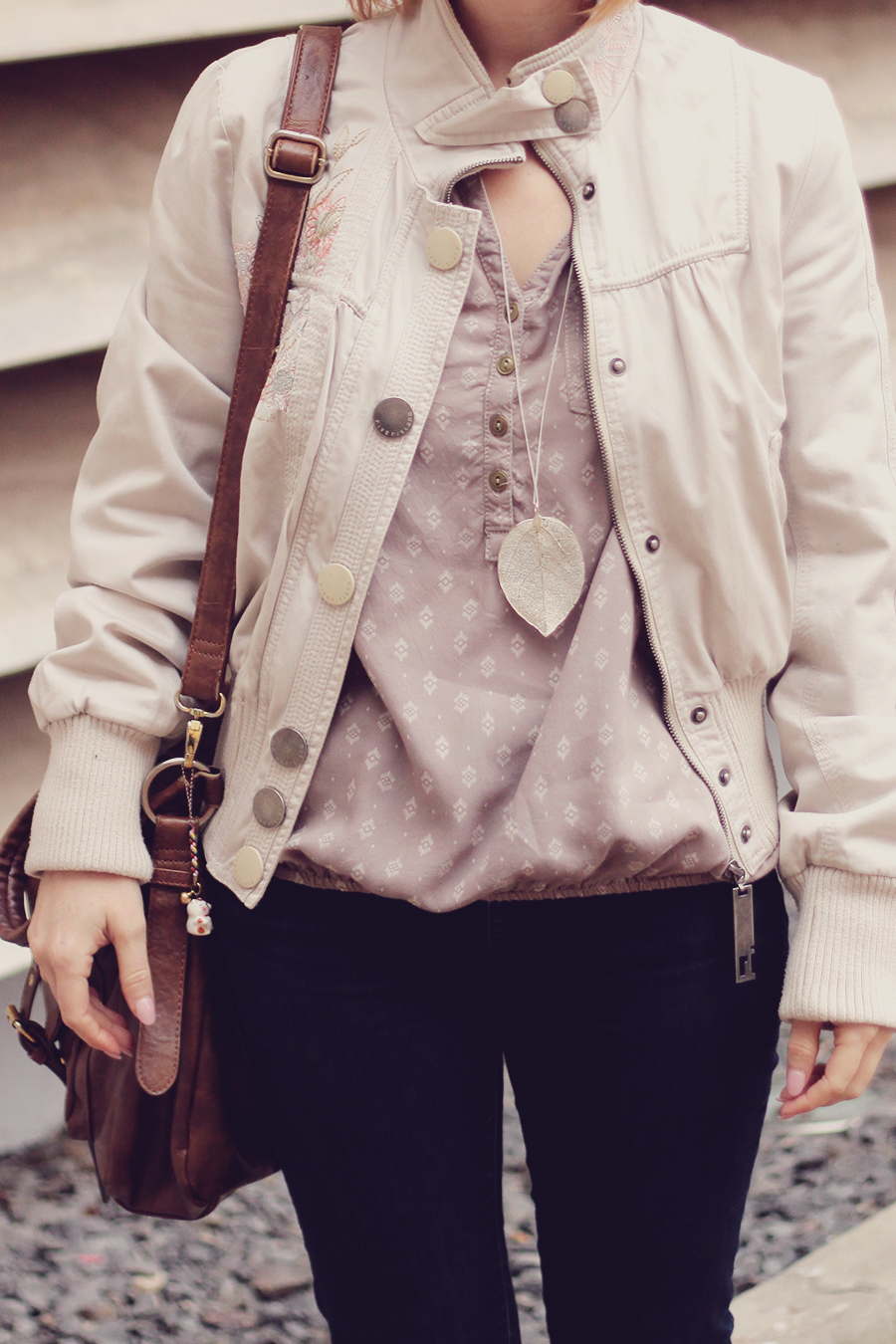 My back-to-school bag is very versatile and my favorite brown bag. What I like to do is have little cute charm figurines attached to it. I do this with all my big bags. I have many cute single figurine charms that I bought whenever I traveled abroad. This one is a gift from my best friend and it is the awesomest porcelain lucky-cat charm brought all the way from Kyoto, Japan. The cutest gift a cat lover could receive.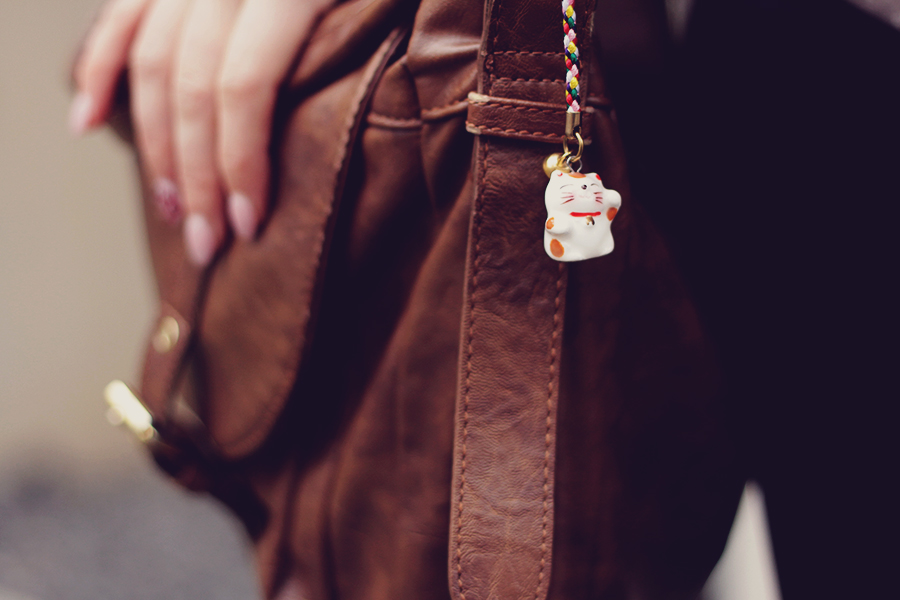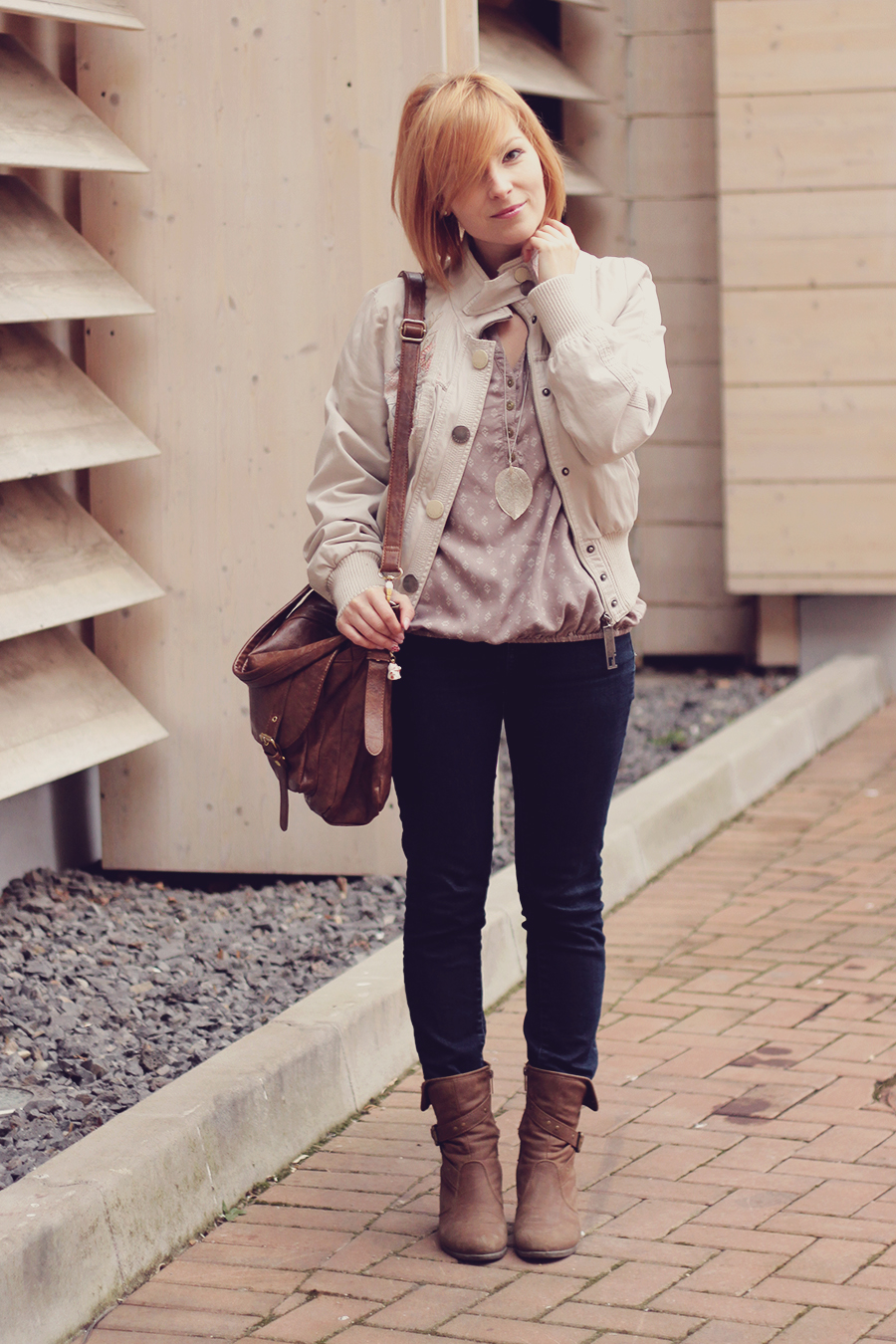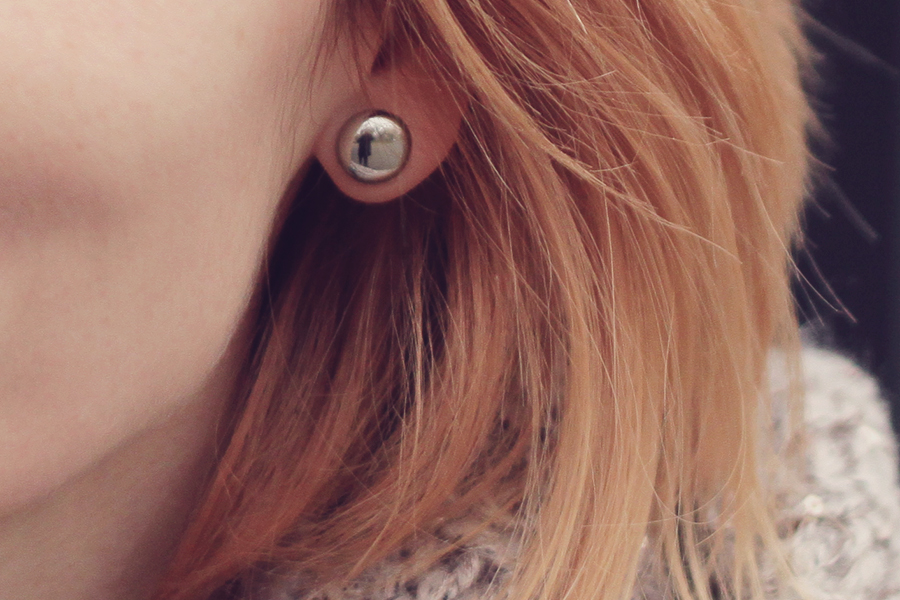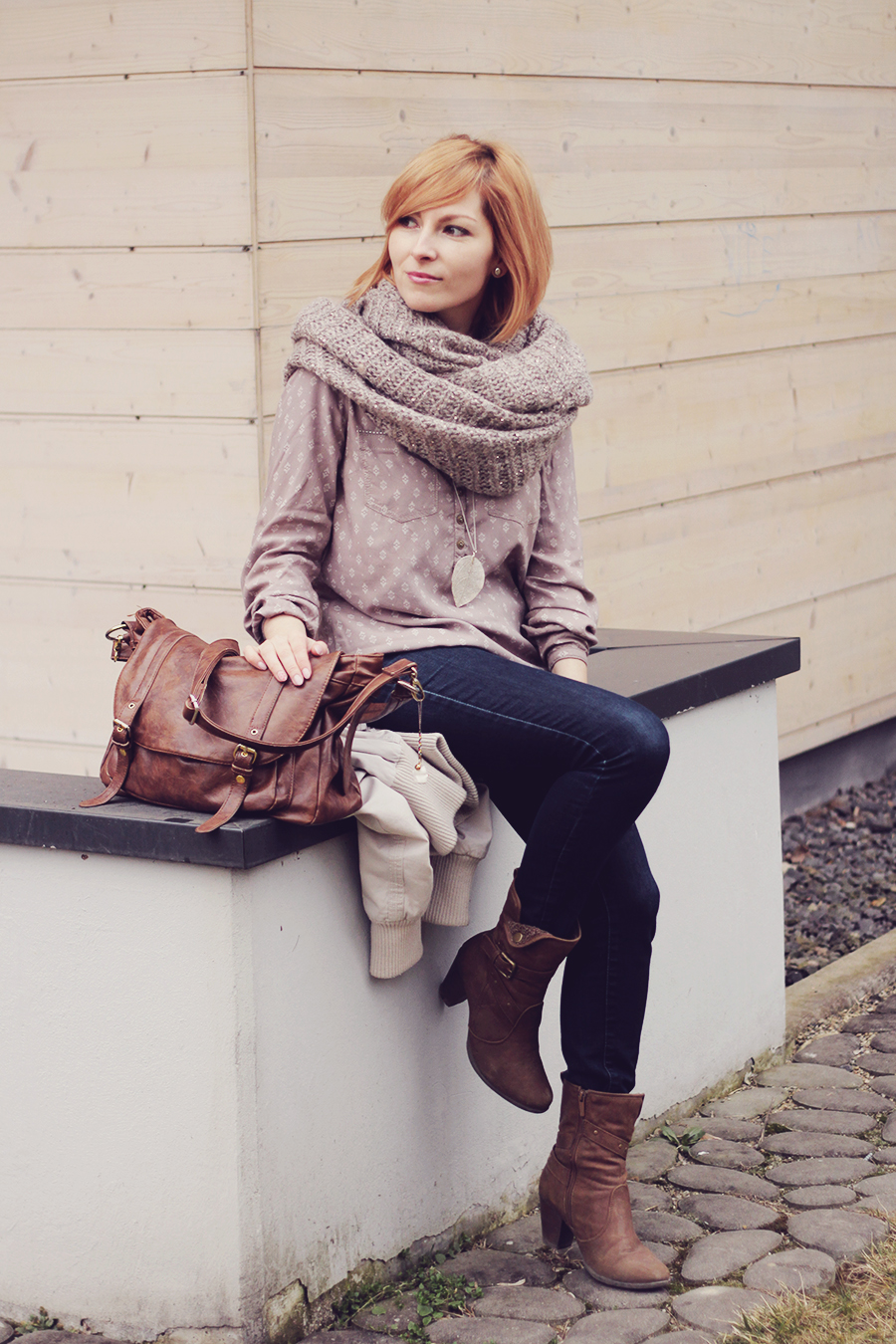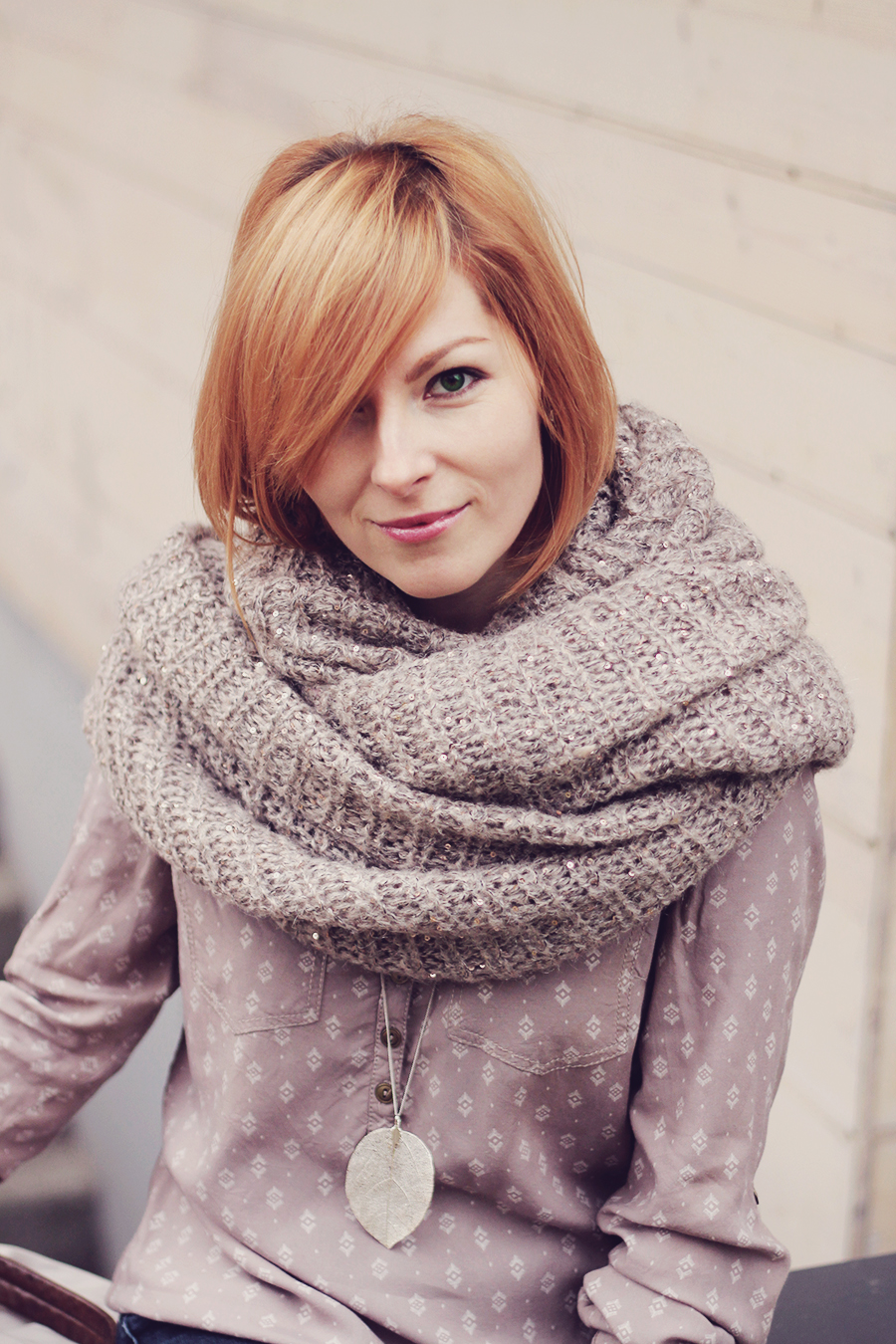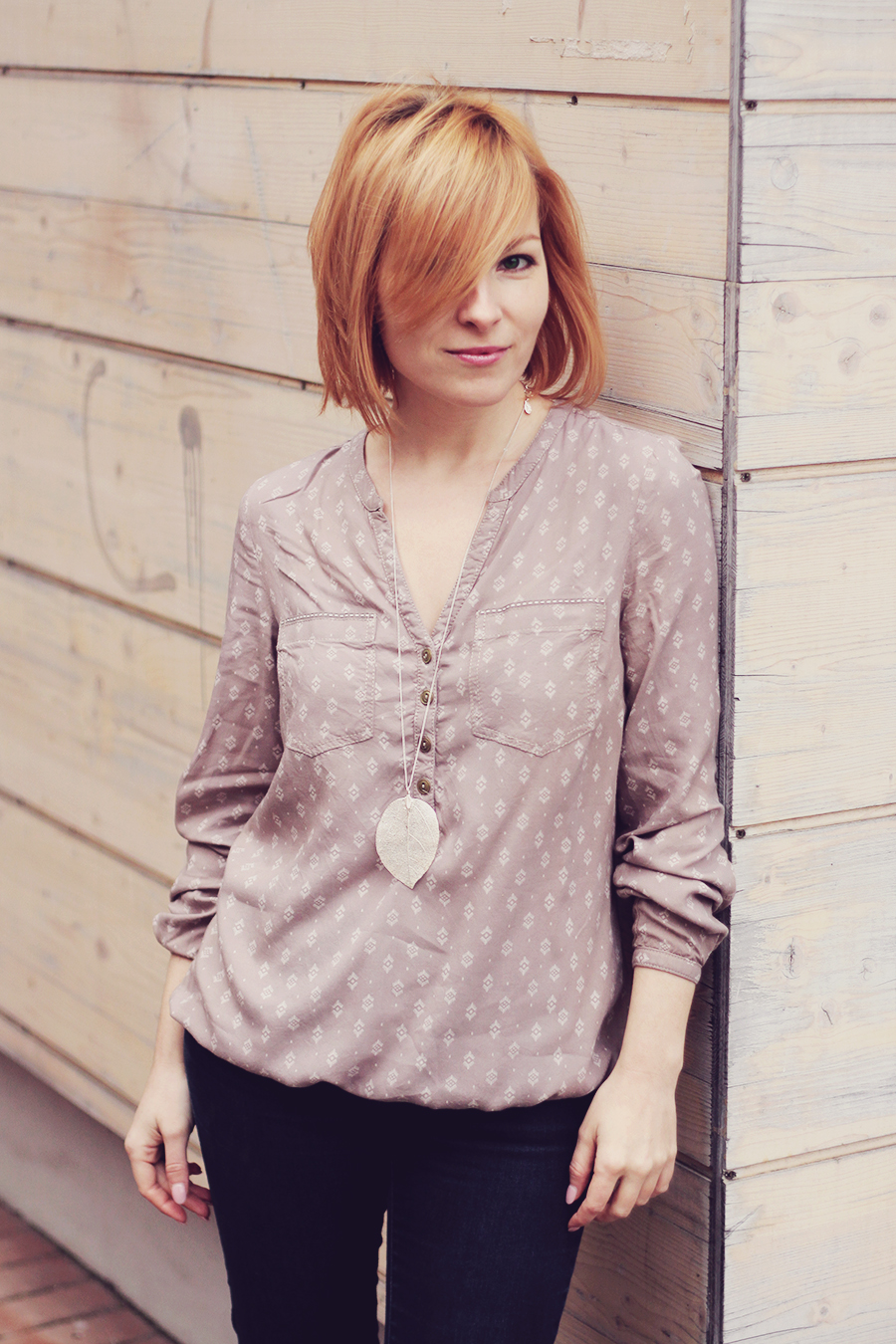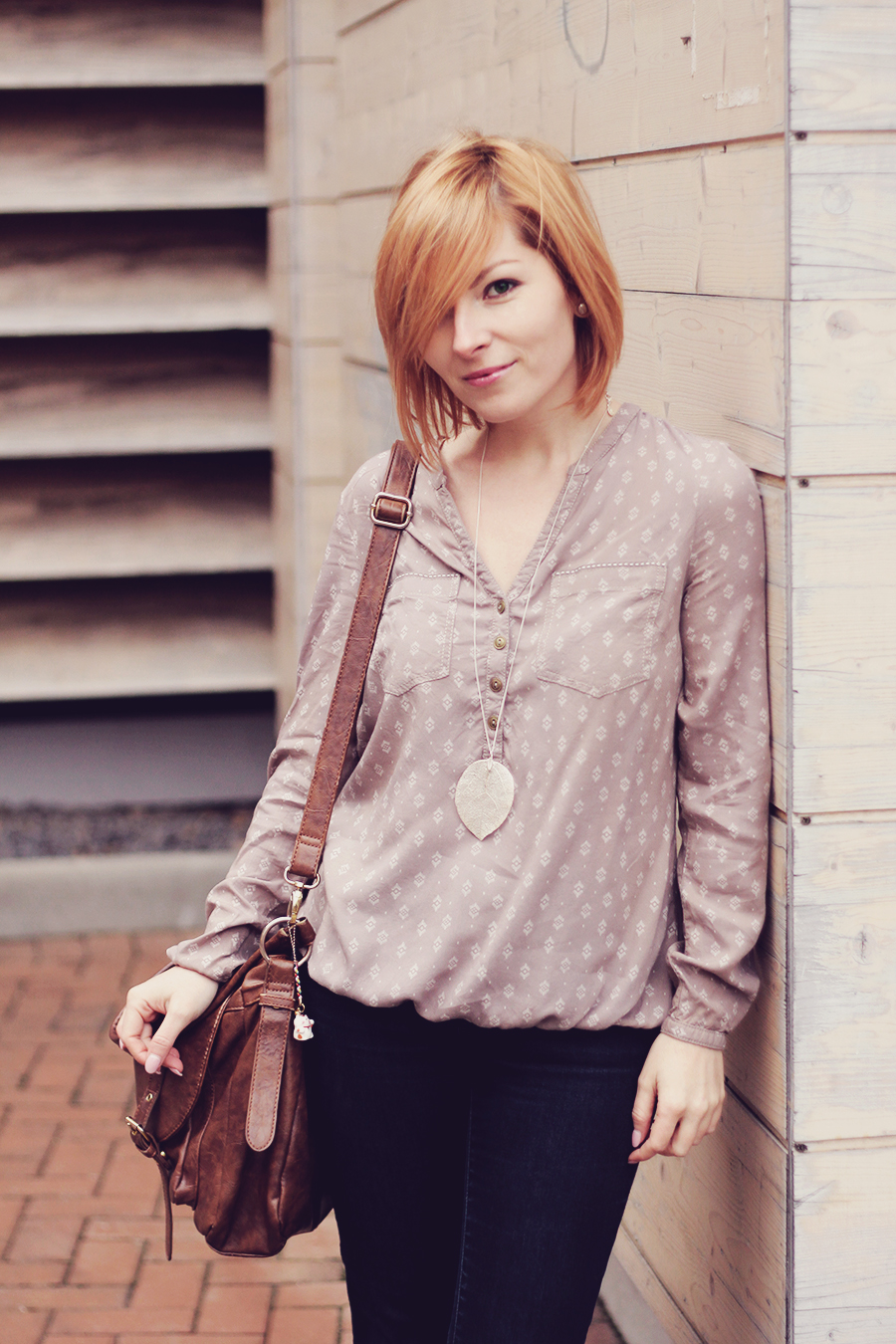 Until next time… xoxo
.
Photos by: Cata
Wearing:
White Jacket // River Island
Oversized Sparkly Knitted Tube Scarf // H&M
Skinny jeans // New Yorker
Back-to-School Bag // Accessorize
Patterned Shirt // C&A
Boots // CCC
Silver Leaf Necklace // Accessorize
Silver Button Earrings // H&M
.
Get this look for $159+ on Lookastic: Pink Long Sleeve Blouse, Navy Jeans, Brown Nubuck Ankle Boots, Dark Brown Crossbody Bag