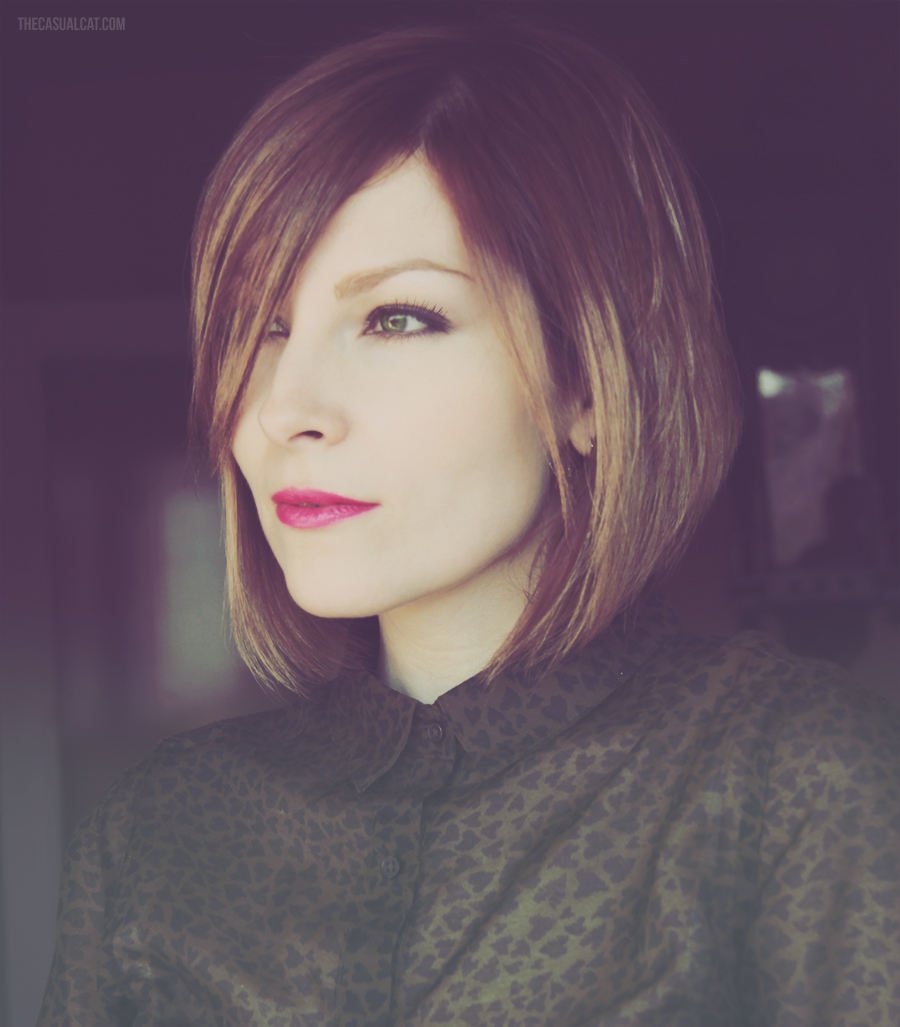 I'm not the one to shy away from a hair color or a haircut. For a long while now I've been a blonde: a honey blonde, a darker blonde and a brighter blonde. Nevertheless a blonde. Last week I had a hair appointment and decided to change that. I did however keep some blonde highlights. My hair changes with my mood: I'm never boring in the hair department, switching from bright blonde to a bright pink and now a dark brown. Don't get me wrong, my hair has seen some drastic changes, but never under the strict supervision of professional people. I don't bleach my hair and I don't damage it.
From a short bob I'm growing it now to a longer one. Soon the sun will make its way into our hearts and longer days will eventually bring me back to my love for blonde. Until then you all have to get used to seeing me like this, a color that very much resembles my natural one.
.
Photos by Me
Wearing:
Patterned shirt // Stradivarius
Butterfly Earrings // Accessorize
.
Face:
Lips // Revlon in Fuchsia
Eyes // MAC Prep + Prime Highlighter Light Boost, Maybelline Mono Eye Shadow in Chocolate, Oriflame THE ONE Cream Eye Shadow – Beige Pearl, Oriflame VeryMe Mocha Loca Double Eye Pencil
Lashes // Oriflame Giordani Gold Volume Delight Mascara in Black
Brows // Oriflame Precise Brow Definer
Cheeks // Maybelline Expertwear Blush
.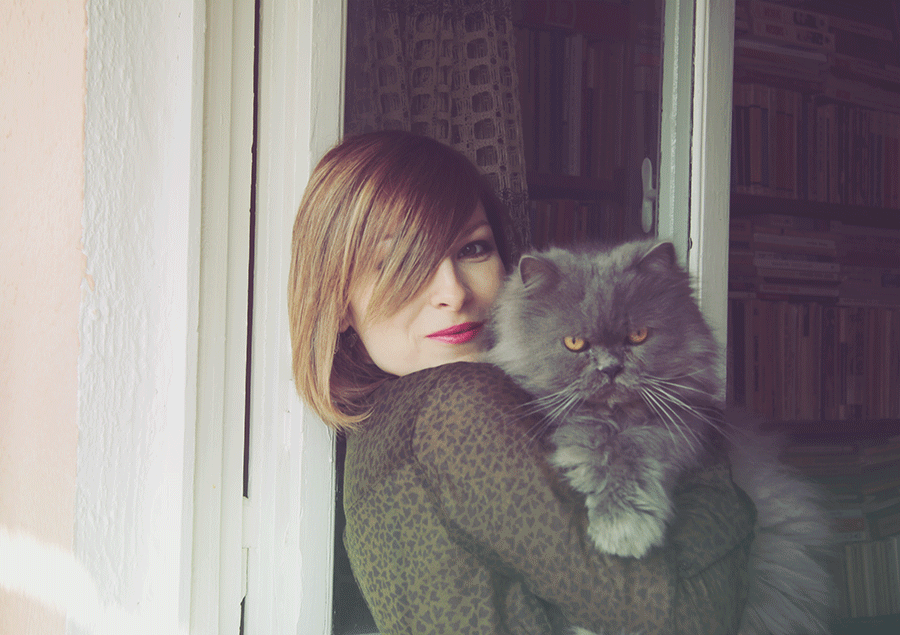 Usually I do my photos at my parent's house. They have the most wonderful light breaking through. Of course the cats were there to "help".
.
Until next time, xoxo