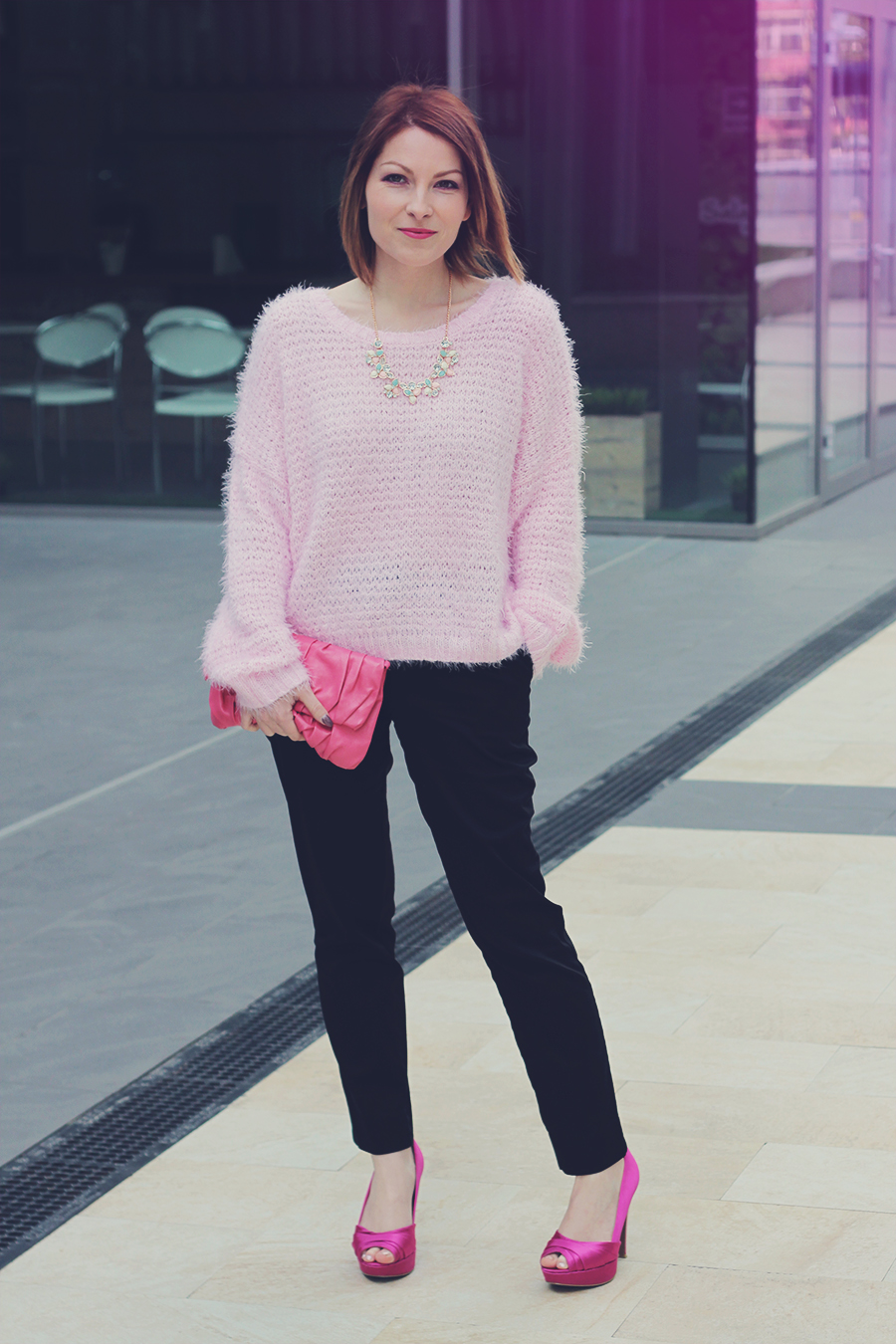 You know when you have a favorite piece of clothing, be it jeans, a skirt, a pair of shoes, a jumper, a hoodie that you wear until it's literally so worn out that you refuse to stop wearing it because it's your favorite god dammit!, and no amount of tear and wear can persuade you to throw it in the back of your closet? I think this pink jumper will have that faith. All of my girlfriends know I like pink. Who girl doesn't? And not because I was a Disney princess as a child, it's much more technical. It's the M (magenta) in the CMYK. Yeah, I already lost you. I'm a Graphic Designer, I like colors, and I like pixels. CMYK are the print color codes. But I'm no crazy pink lady. It has always got to be the perfect pink hues. So over time a pink plethora of clothes began to stack in my closet. Now I can wear whatever and still have some pinks lost in my outfits. I will end with the divine peep-toe high-heeled shoes. They are gorgeous and they are the best shoes I ever did buy for myself, thank you very much.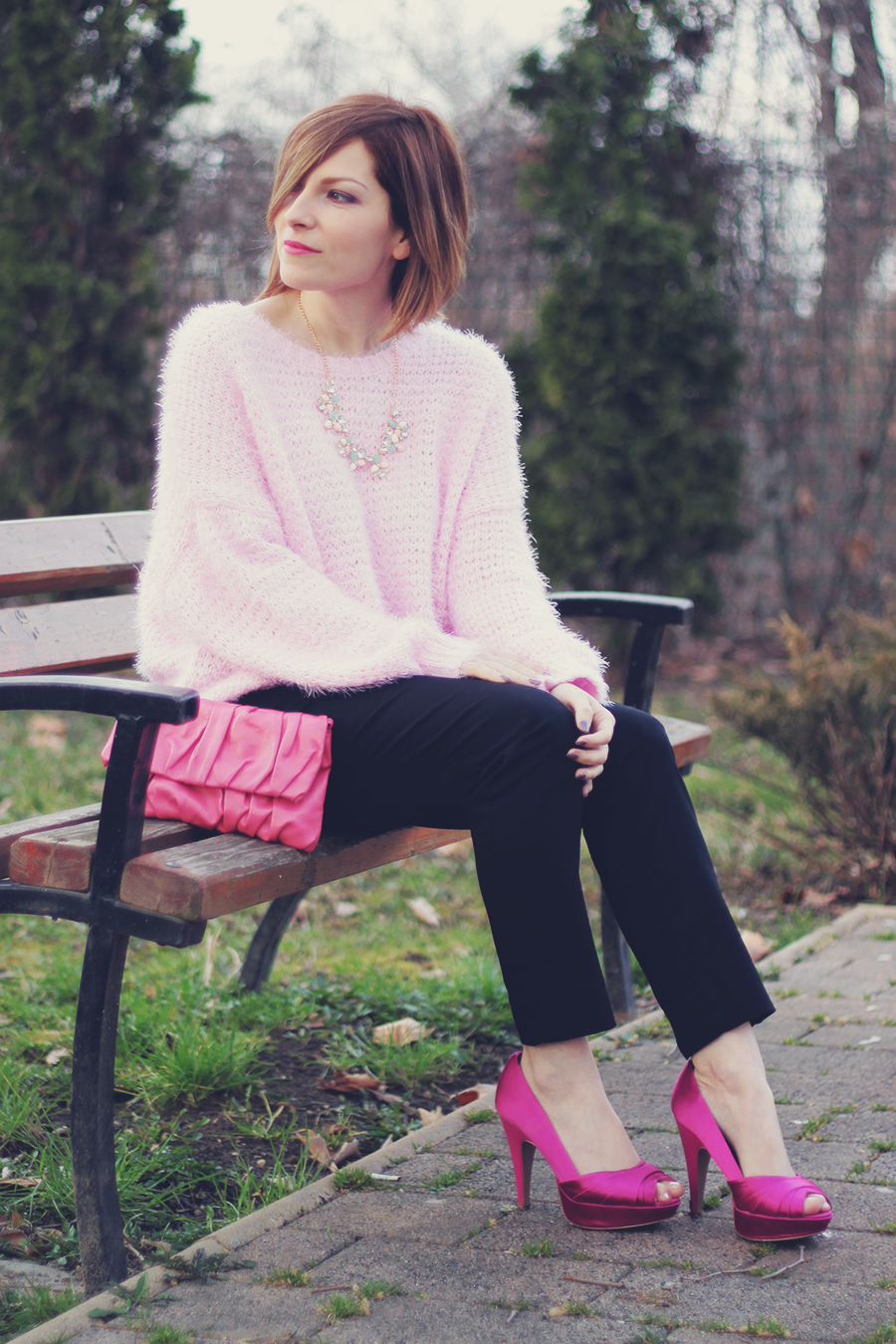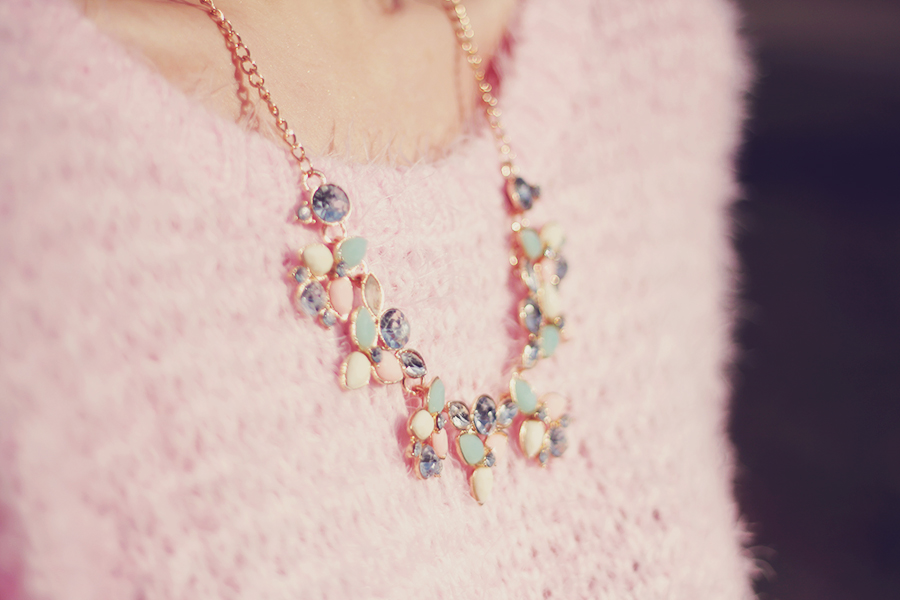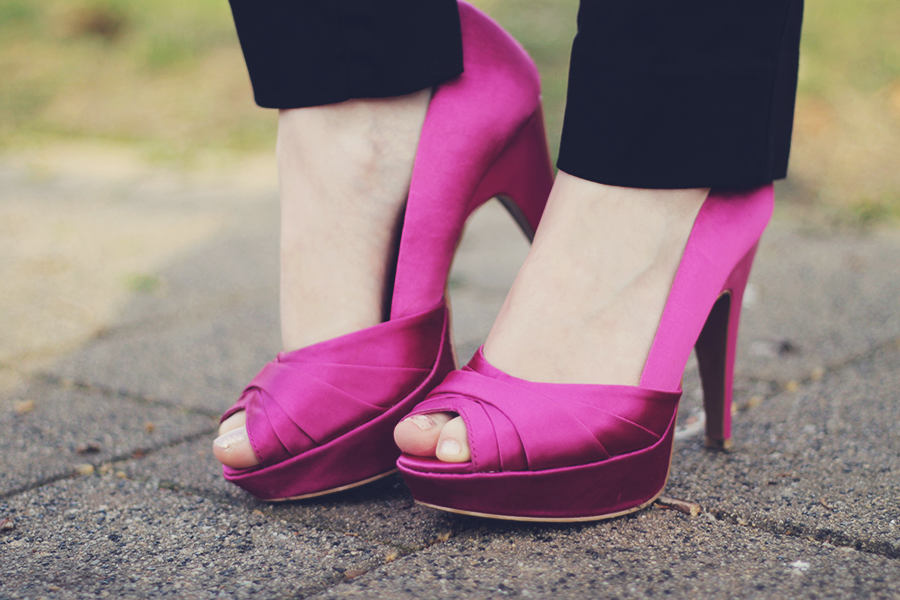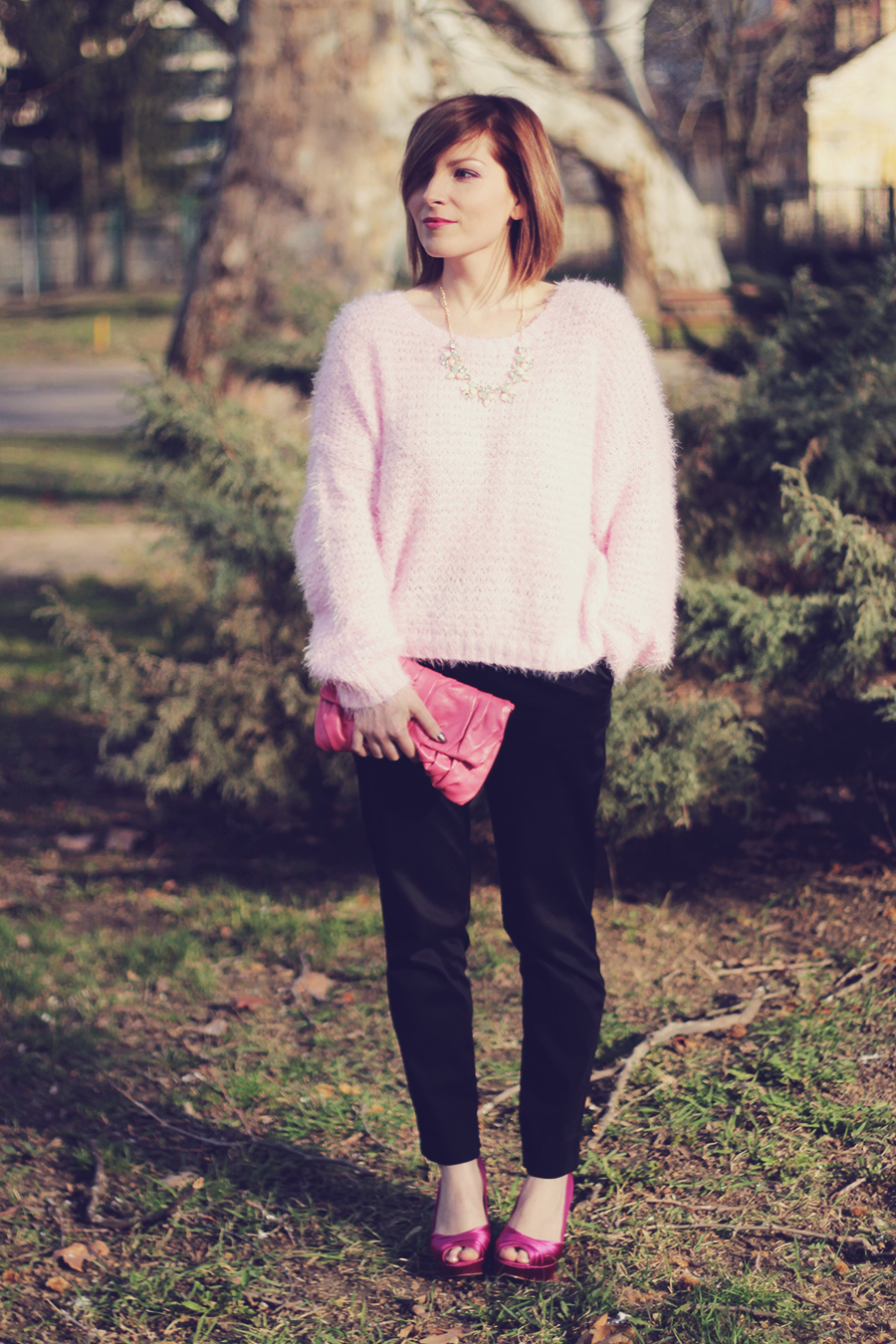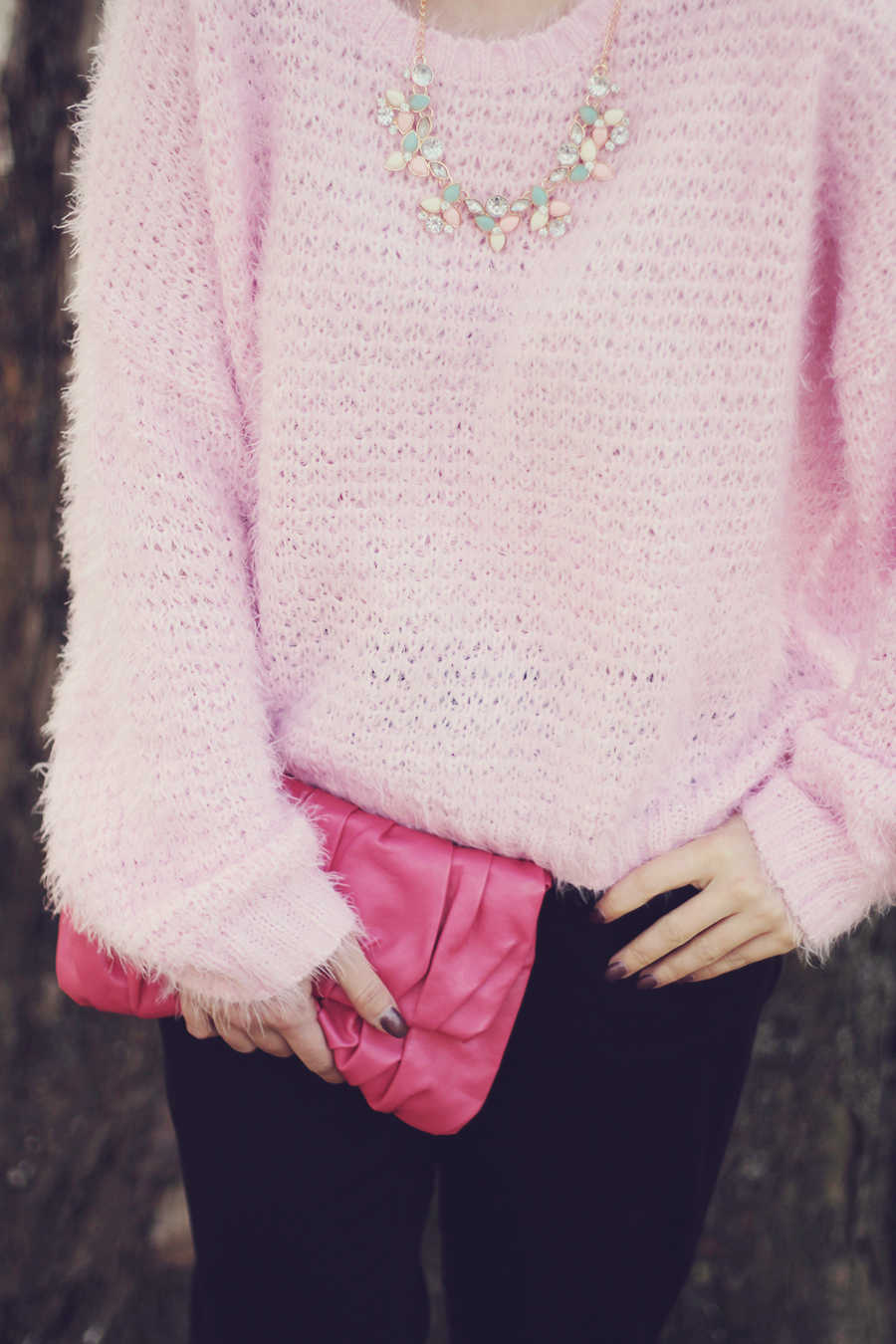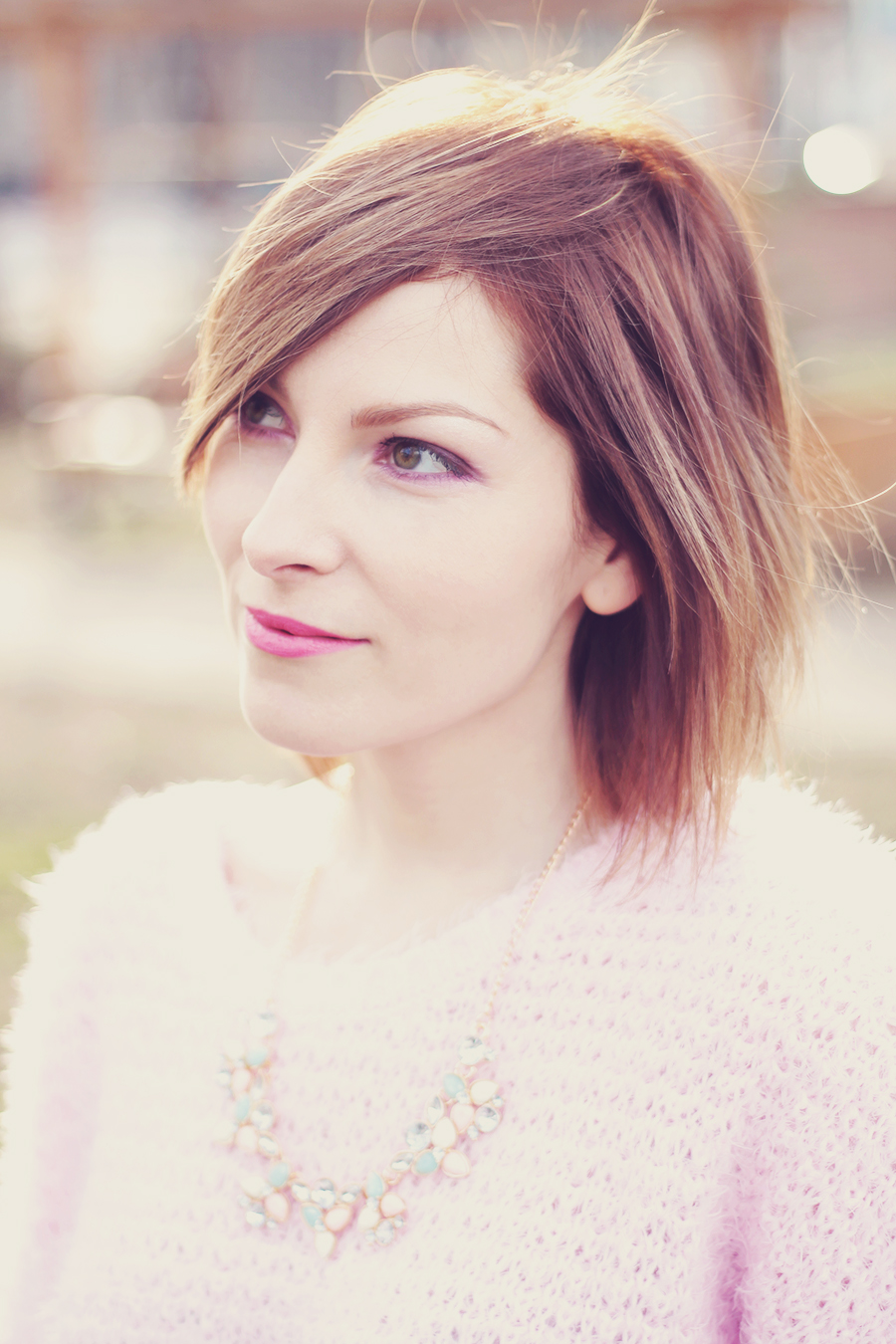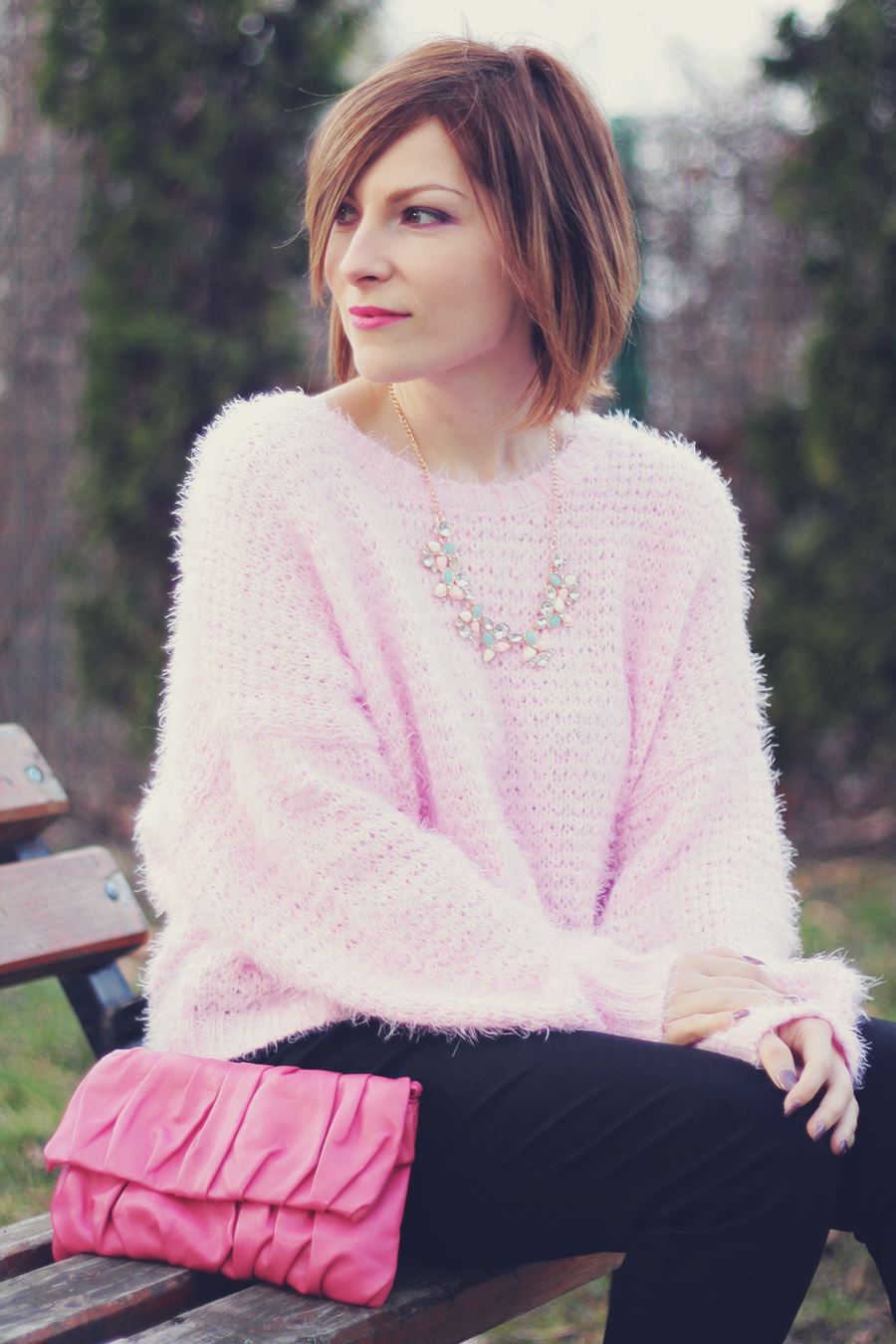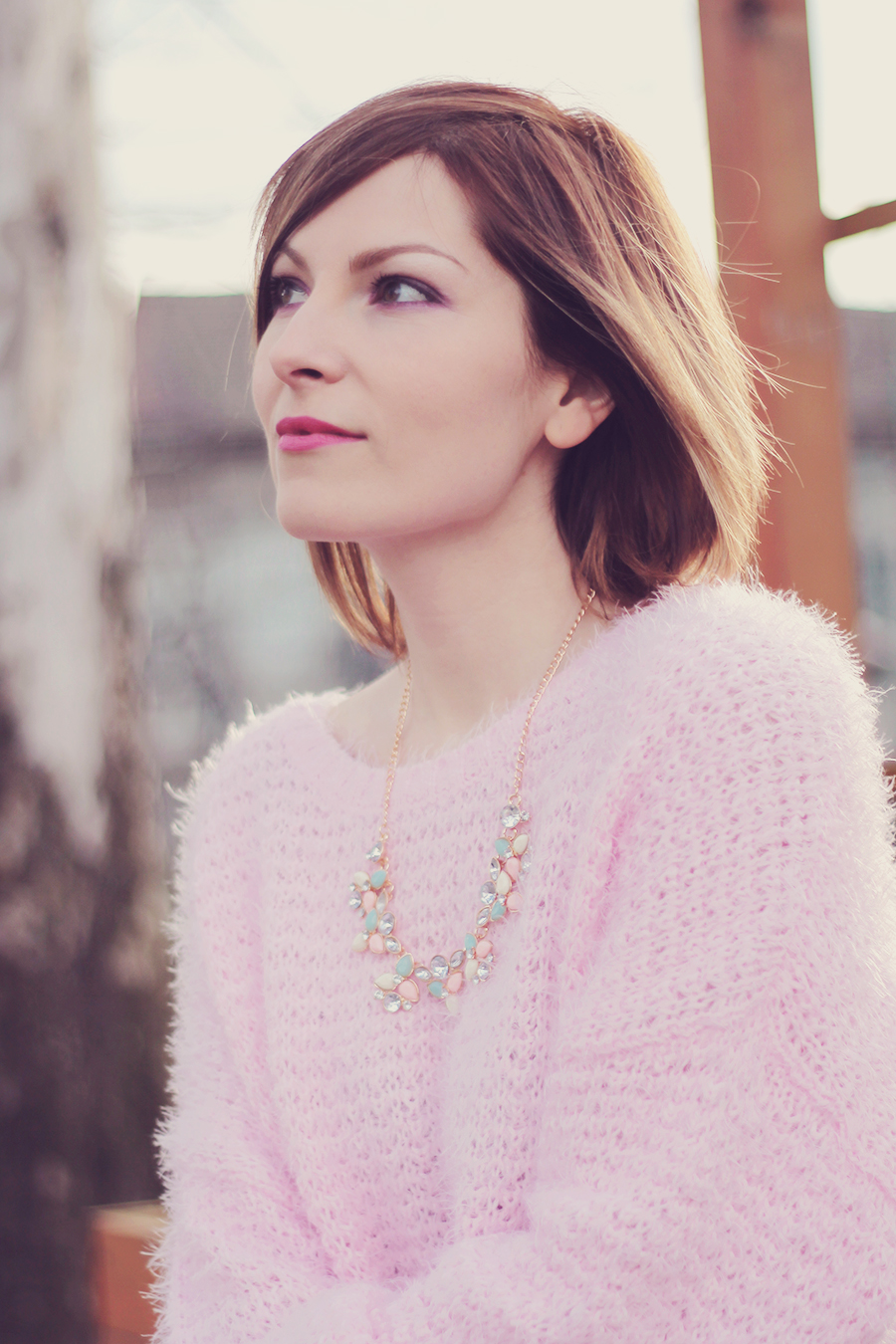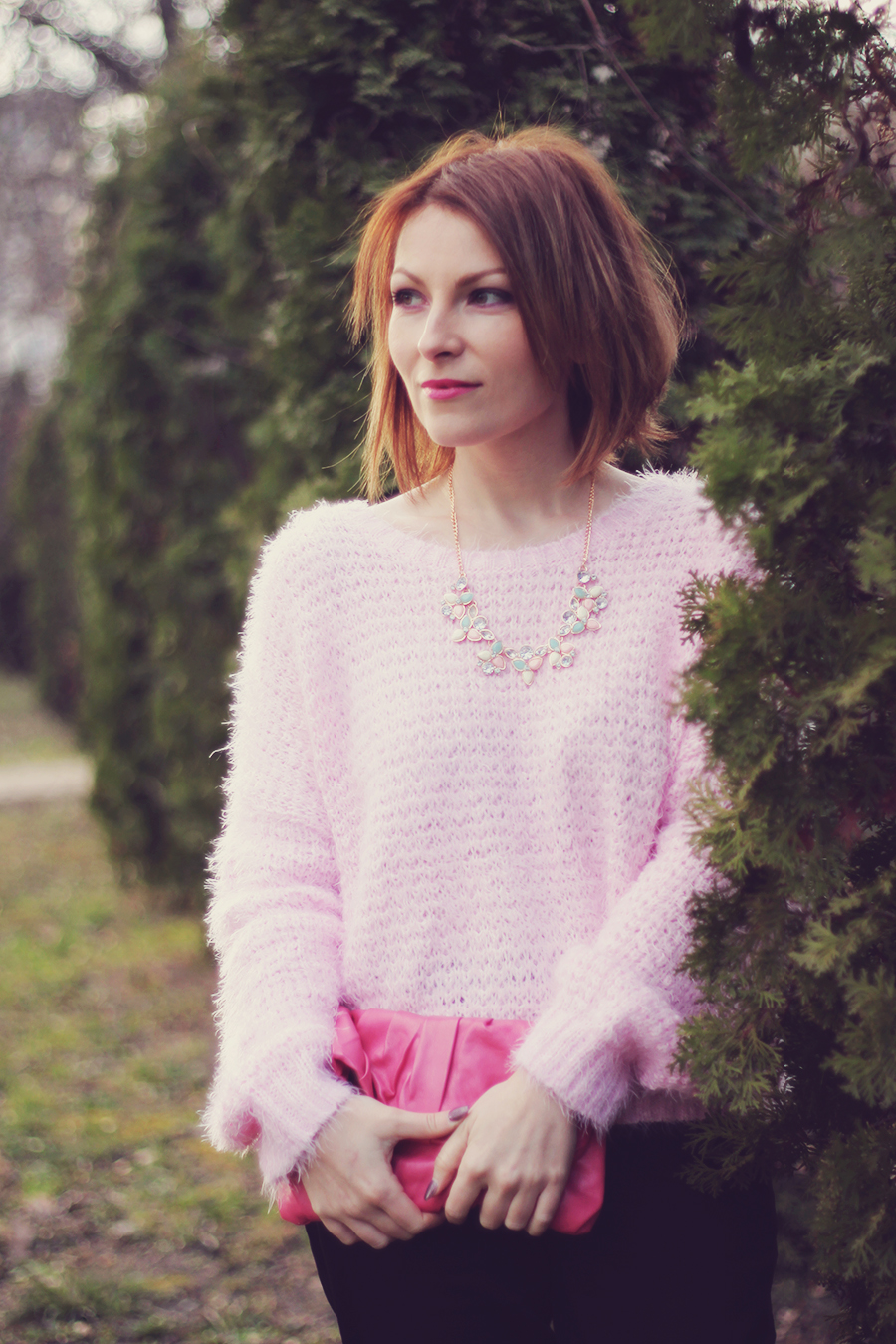 P.S. Welcome Spring! How you've been missed.
Until next time, xoxo
.
Photos by: Cata
.
Wearing:
Fluffy Pink Jumper // H&M
Chinos // H&M
Pink Clutch // H&M
Pink Satin Peep-Toe High-Heels // Carvela Kurt Geiger London
Candy Color Leaf Pattern Necklace // SammyDress
.
Get this look for $48+ on Lookastic: Pink Knit Oversized Sweater, Black Capri Pants, Hot Pink Wedge Pumps, Hot Pink Clutch