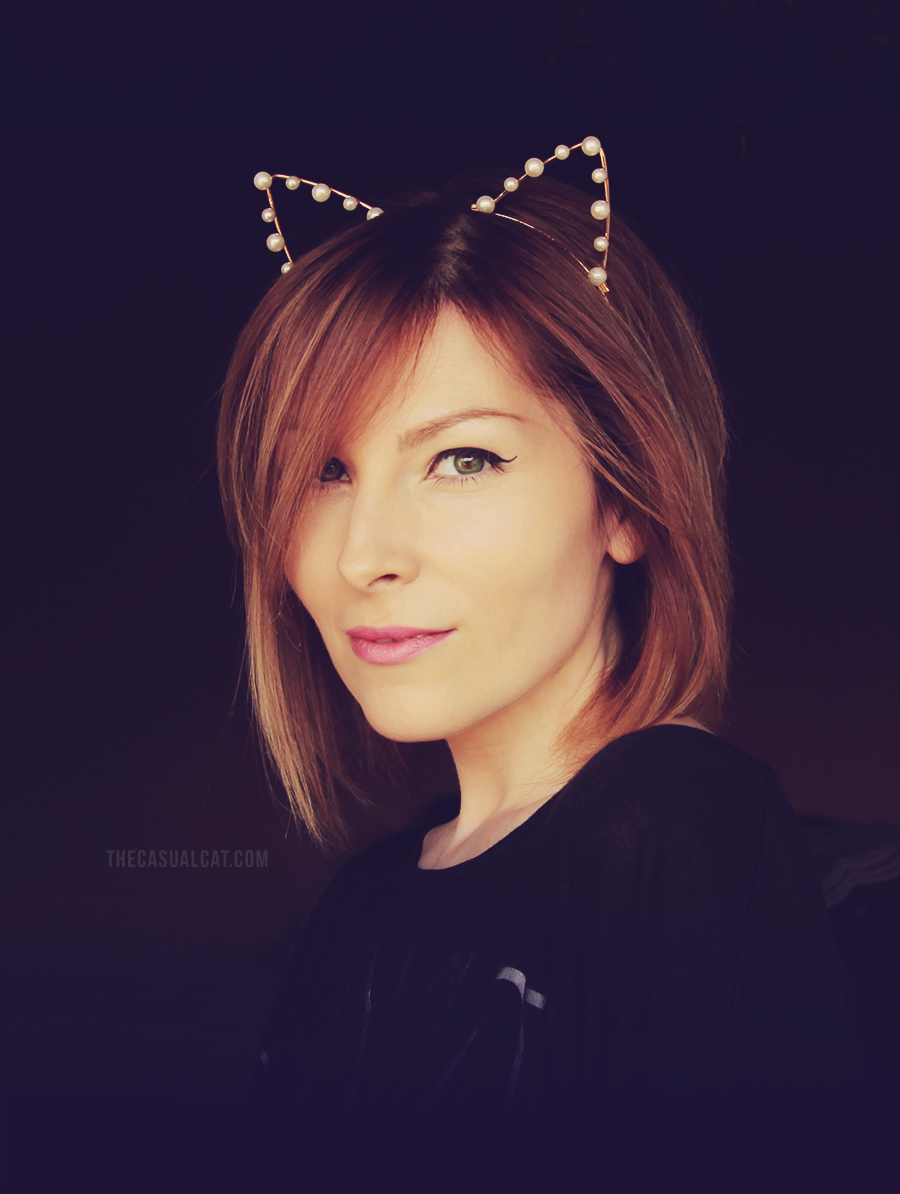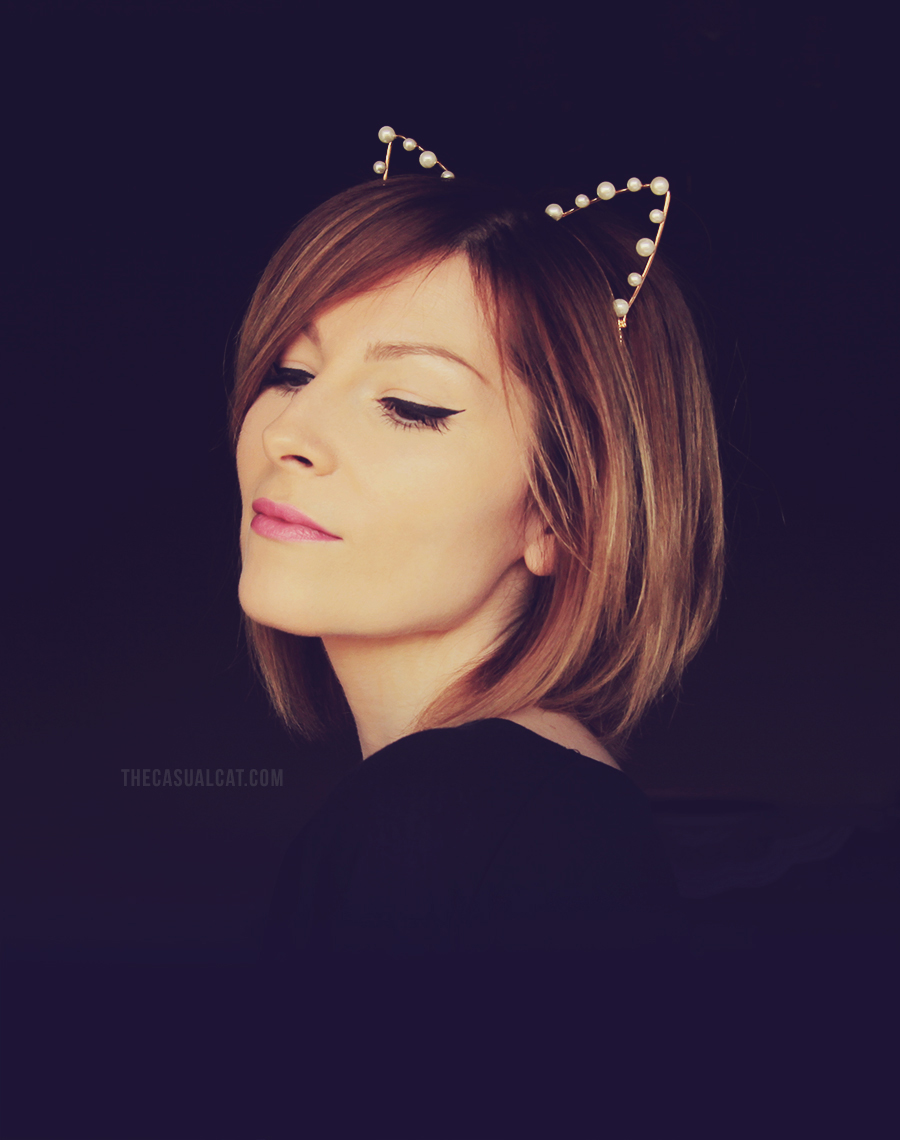 Meow girls, Festival Season is here! Hurray! With Coachella entering its second weekend, this is the time to go wild, go hippie, … go catty 🙂 For the last days I have entered a non-stop search for the perfect Summer vacation spots and maybe (fingers crossed) catch a concert or two for my birthday, beginning of June. I already got tickets with my girlfriends to see Robbie Williams. Yay! I know going to a festival is somehow hard to pull of a perfect look (I know, I've been there, trying my damn hardest to tame my hair but by the second day it just gave up and became this poodle dog mess, because my hair is naturally very curly and in the end I had to embrace the curl).
I have been collecting kitty headbands for a while now. They are cute and fun. I'm not the kind of person to go and wear them everyday (I'm not that crazy, haha), but when an occasion calls for it, why not? The first one in the photos I bought this week, and its the cutest yet. I've paired it with my "Find Me Backstage" loose T-shirt. Kept the make-up simple, with just a touch of pink on the lips. Look for details below.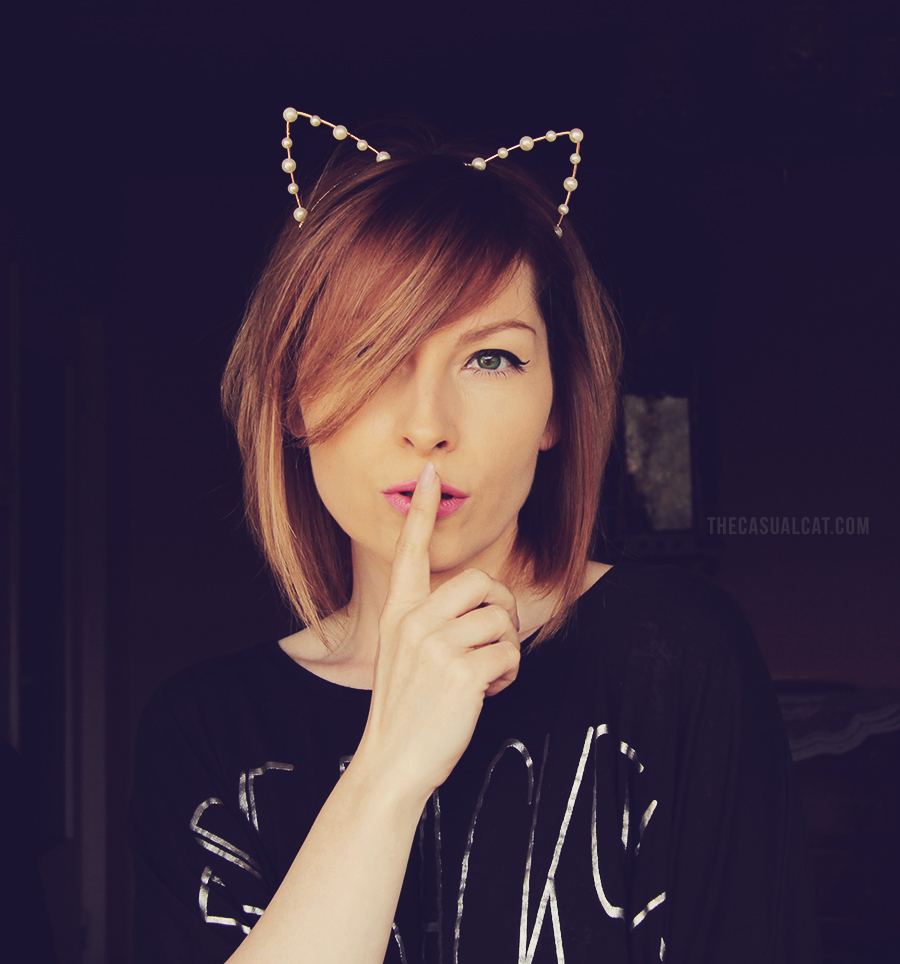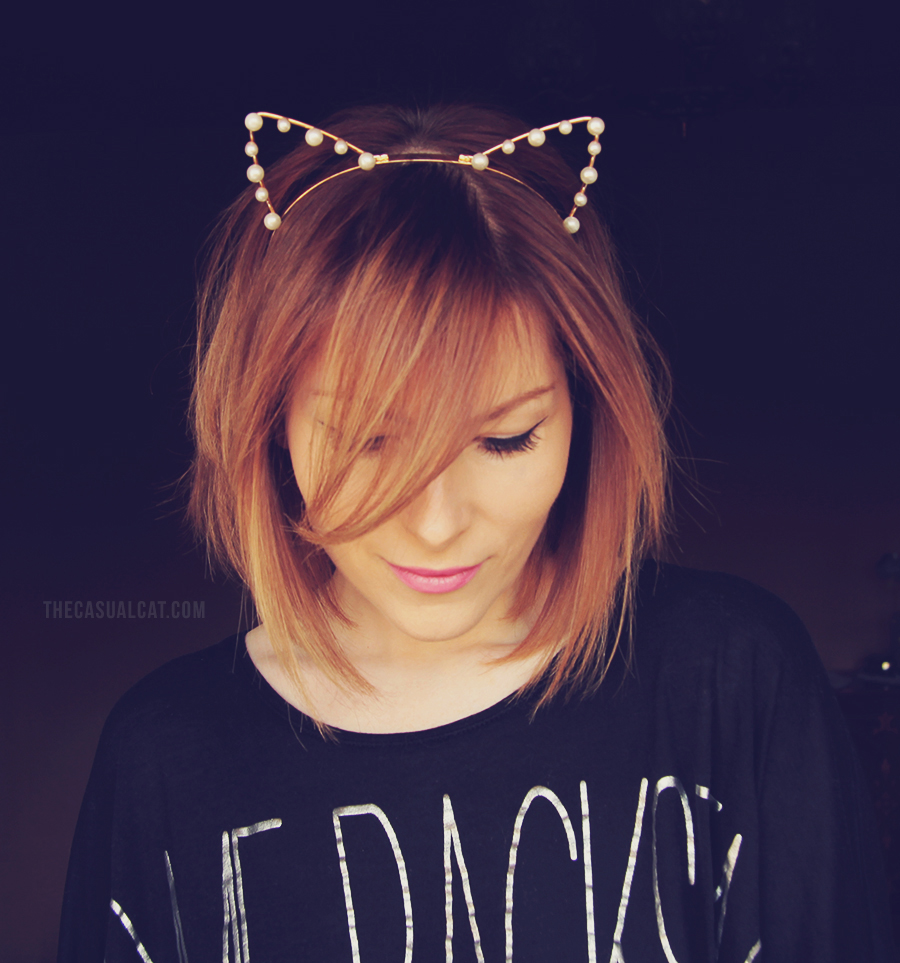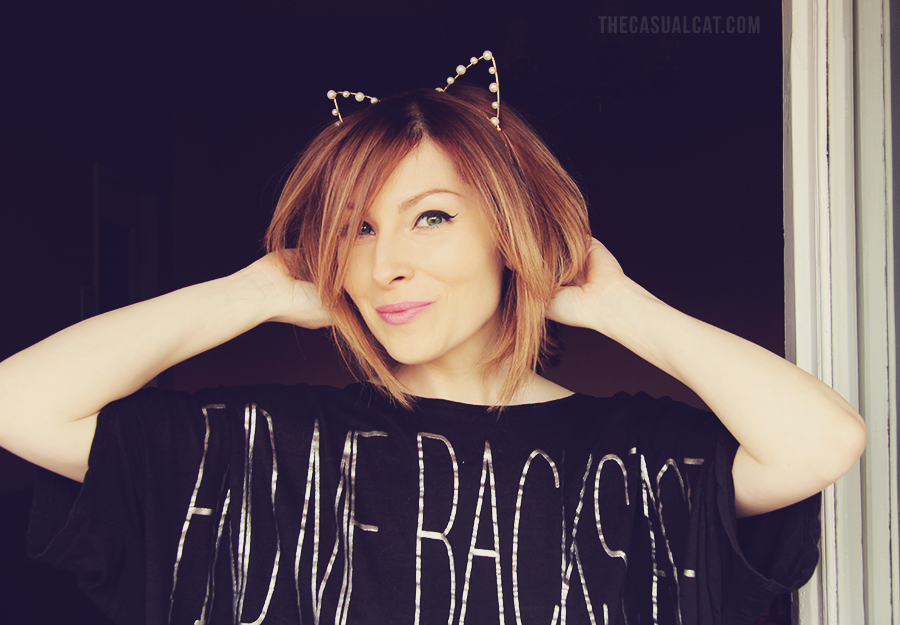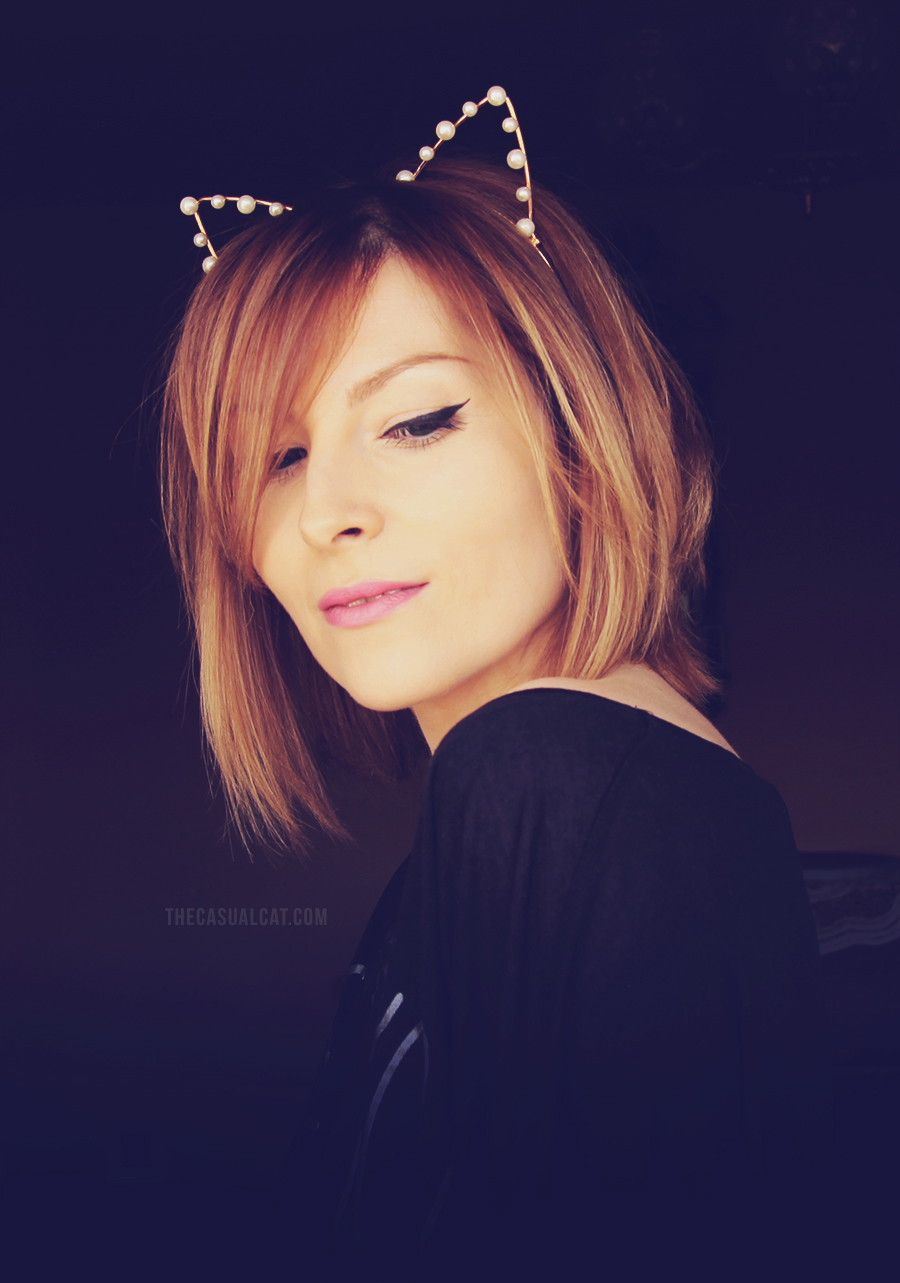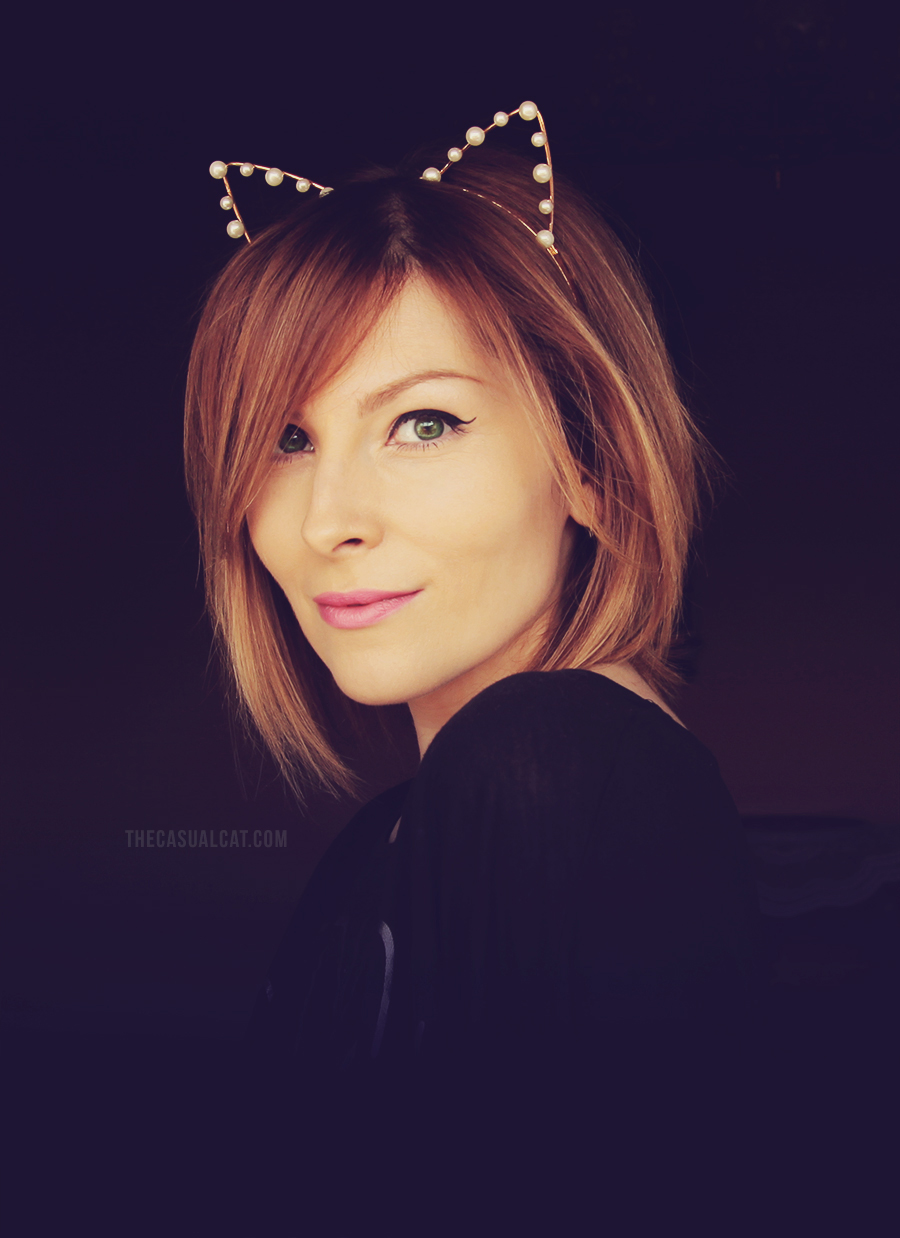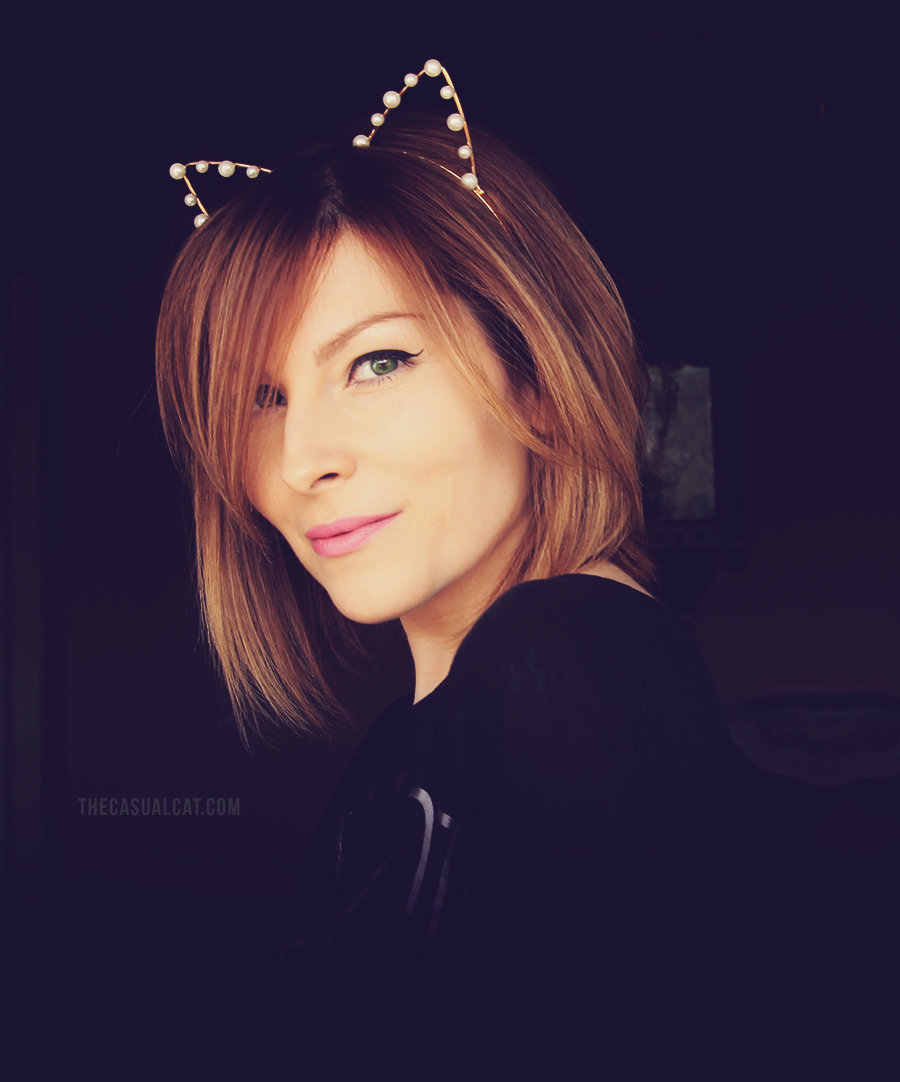 #1 Kitty Headband: TIARA Concept Store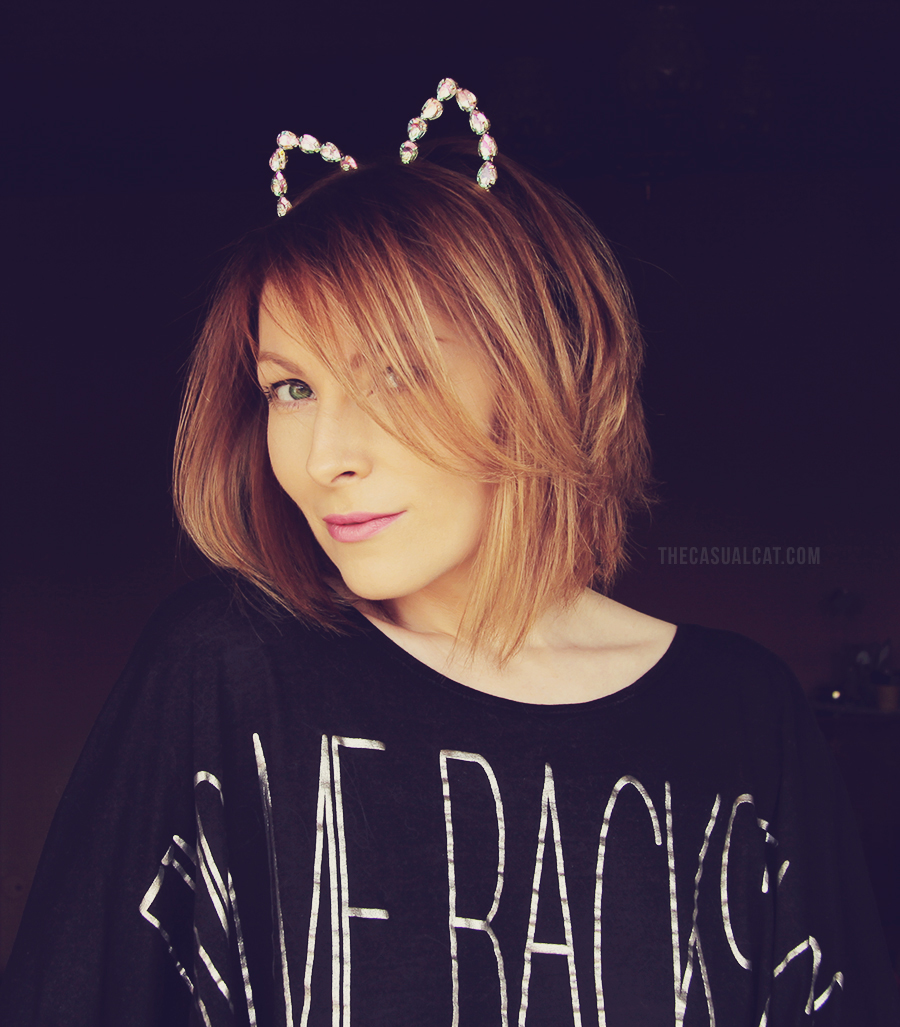 #2 Kitty Headband: Claire's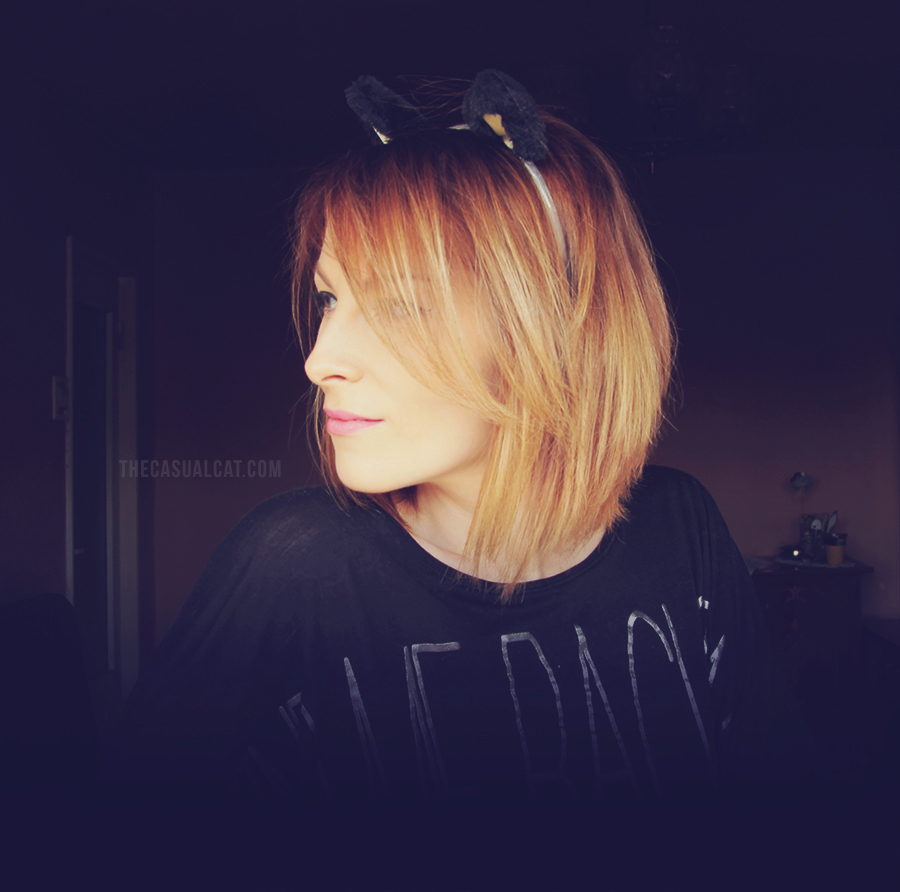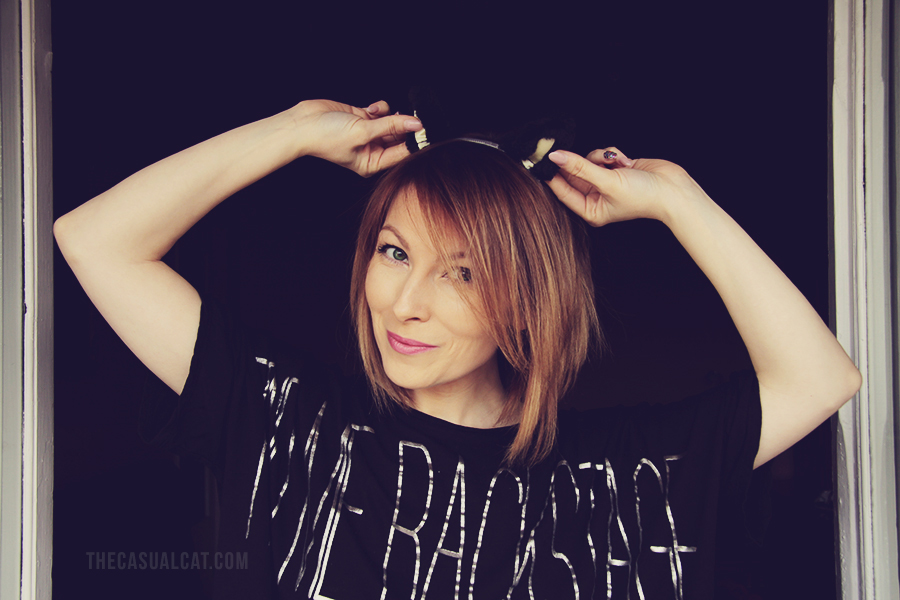 #3 Kitty Headband: Got as a present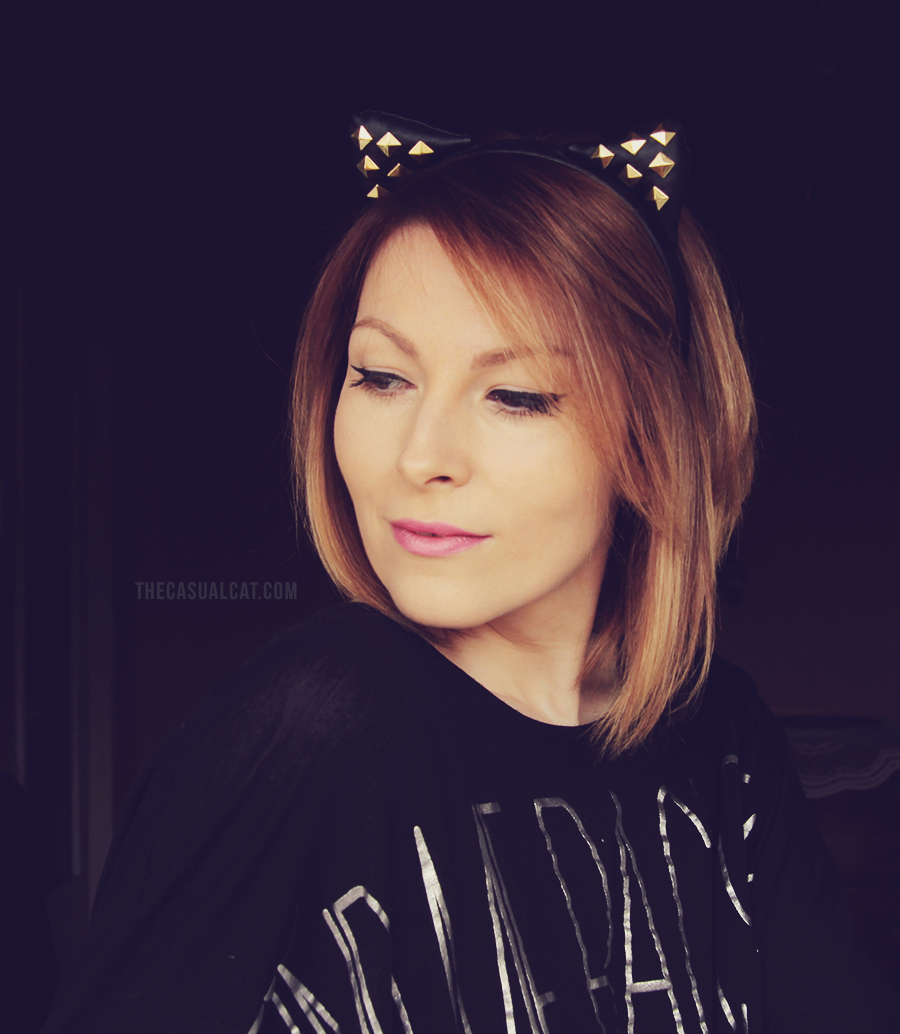 #4 Kitty Headband: Got as a present, too.
.
Wearing: "Find Me Backstage" loose black T-shirt // H&M
Photos by: Me
.
Make-up:
Face // Vichy Air Tent foundation cream, Concealer – Rimmel Renew & Lift – Ivory
Lips // Rimmel in Gossip Pink
Eyes // Fluidline – MAC Blacktrack, Oriflame THE ONE Cream Eye Shadow – Beige Pearl
Lashes // Oriflame Giordani Gold Volume Delight Mascara in Black
Brows // Oriflame Precise Brow Definer
.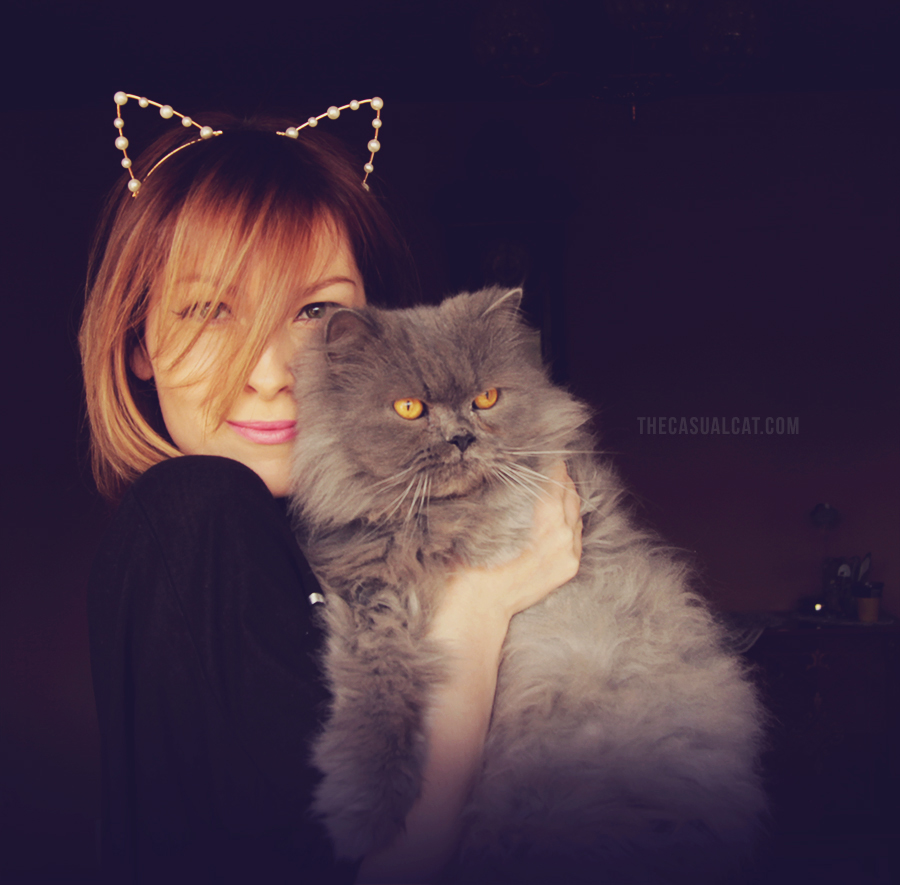 And of course I could not left out my furry man.
So, where are you going and who are you excited to see?
.