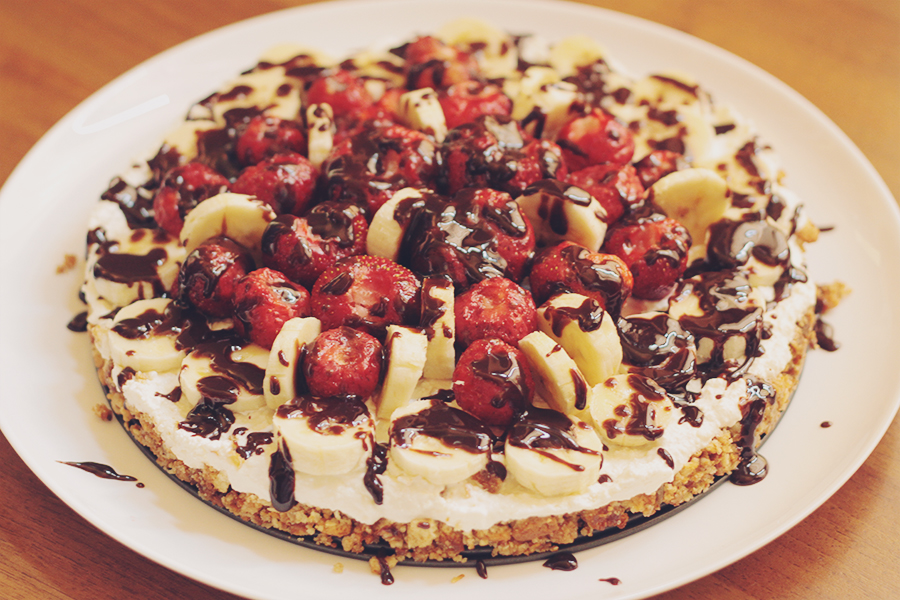 Whenever the weekend comes I have desserts on my mind.
It's strawberry season, why not take advantage of it? Summer is already here, time for some light, easy and simple desserts. And no ovens!
I had cheesecake on my mind – a fresh fruit cheesecake. My boyfriend said I should throw some bananas in there too, besides the strawberries. And here we are, the no bake cheesecake. It is an easy recipe that will require a few hours or overnight chilling. You will need a springform pan, the one I used is 26cm in diameter, but you can have it smaller. Prep time is 30 minutes and also is ready in 30 minutes. So… win!
Here is what you will need for this simple, easy, chocolate drizzled fruit no bake cheesecake:
200g fresh strawberries
3 medium sized bananas
400g dark chocolate
475 g fresh low fat cream cheese
150ml liquid cream
300g graham cracker crumbs
150g butter
lemon juice (half a lemon is more than enough)
sugar acording to taste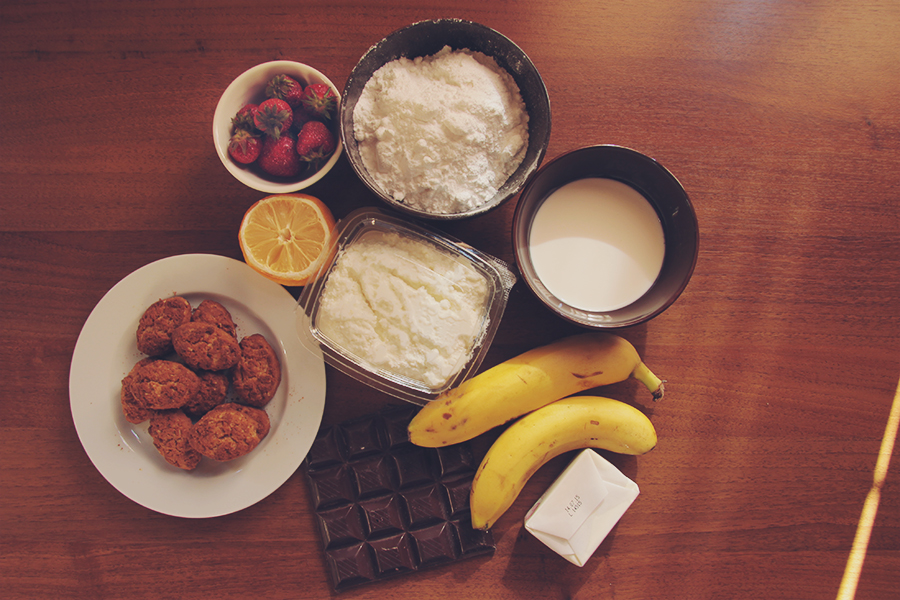 First take the graham crackers and crumple them in a medium bowl. Add some sugar over and in a separate pan melt 100g of butter. Pour the melted butter over the sugar and crumpled crackers and stir together. Put the mix in the pan and with a spoon press the mix until even.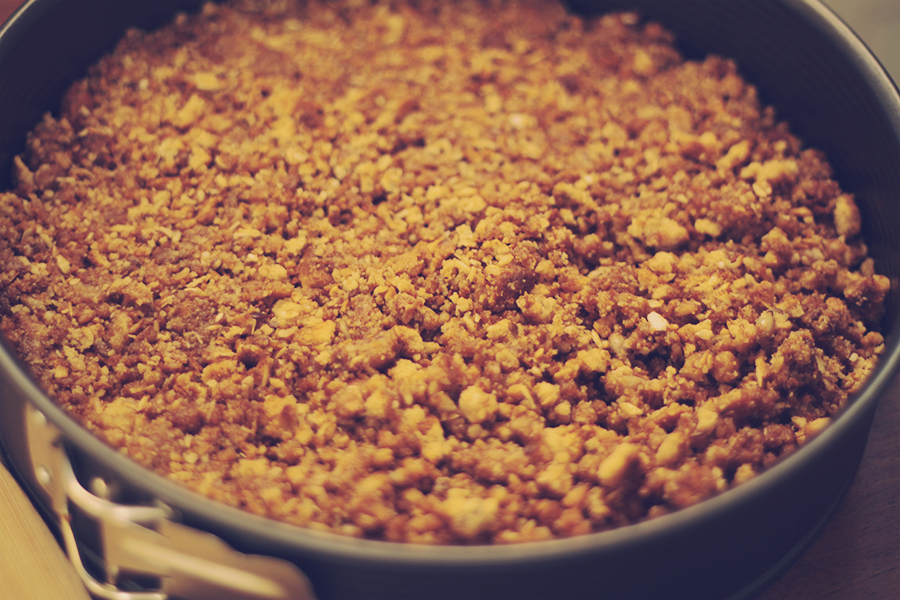 Now for the cream cheese: take a large bowl, add 100ml cream cheese, some sugar (you can make it as sugary or less sugary you like), the whole cream and squeeze half a lemon over it. Stir together. Pour the mix over the crumpled crackers and even it out. Put it in the fridge for a couple of hours or overnight, like I did.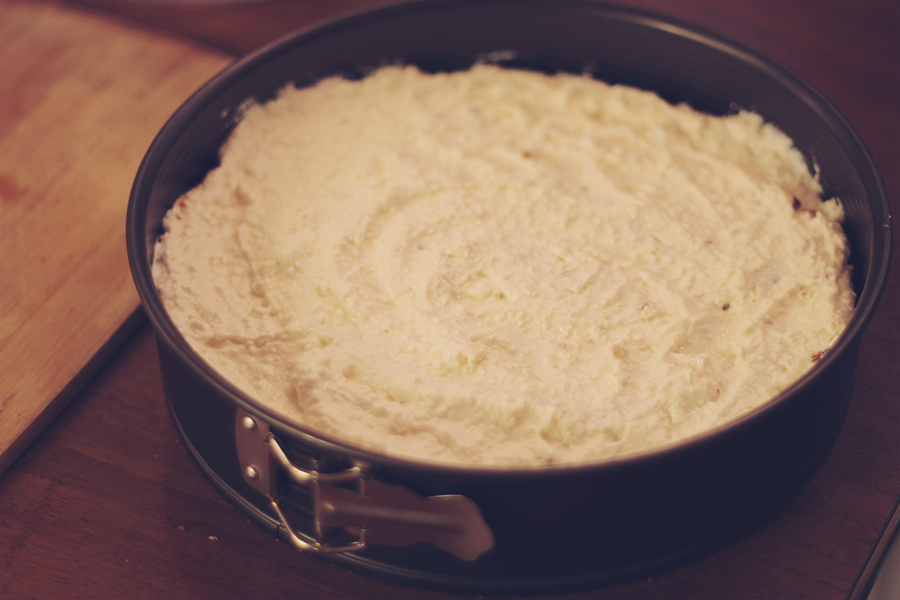 Take it out of the fridge and remove the side of the springform. Wash the strawberries thoroughly and remove the stems. Cut the 3 bananas in small round pieces. You can put them on top however you like. I made this pattern: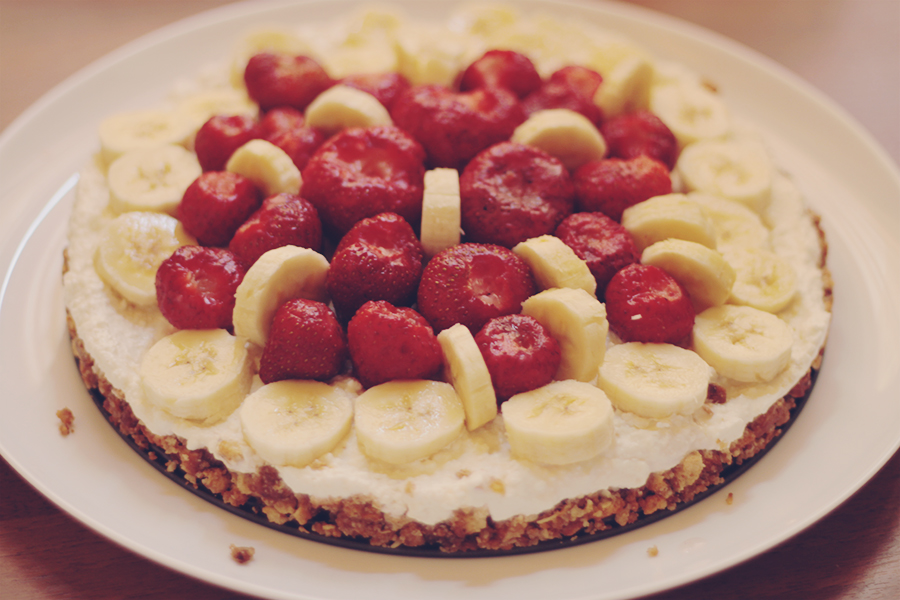 In a medium pan add the chocolate, 50g of butter and 50ml of cream and as the chocolate melts stir continuously. When a chocolate sauce is formed, drizzle it over the fruits. I should say I love melted chocolate, it can enhance any dessert.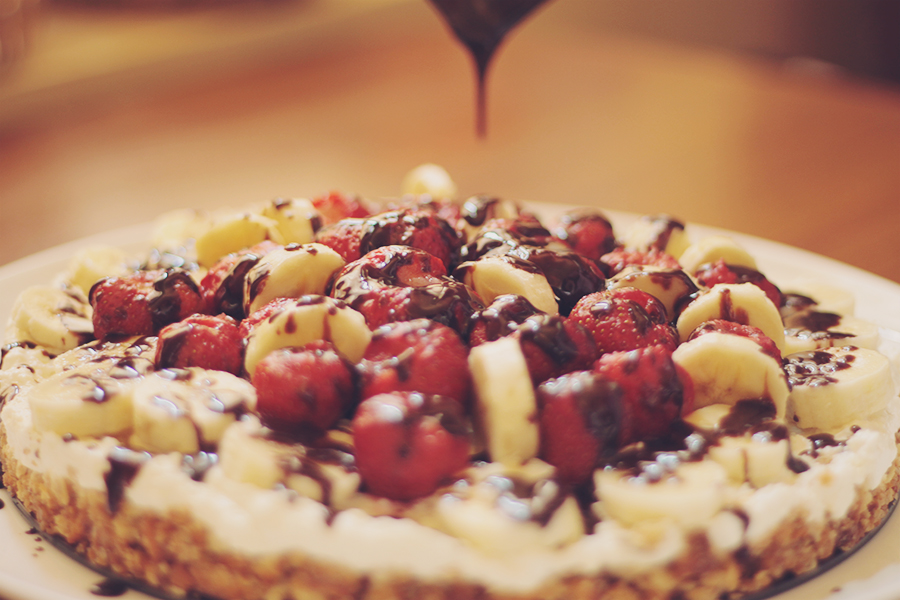 And you are done! The melted chocolate will instantly increase the yum factor.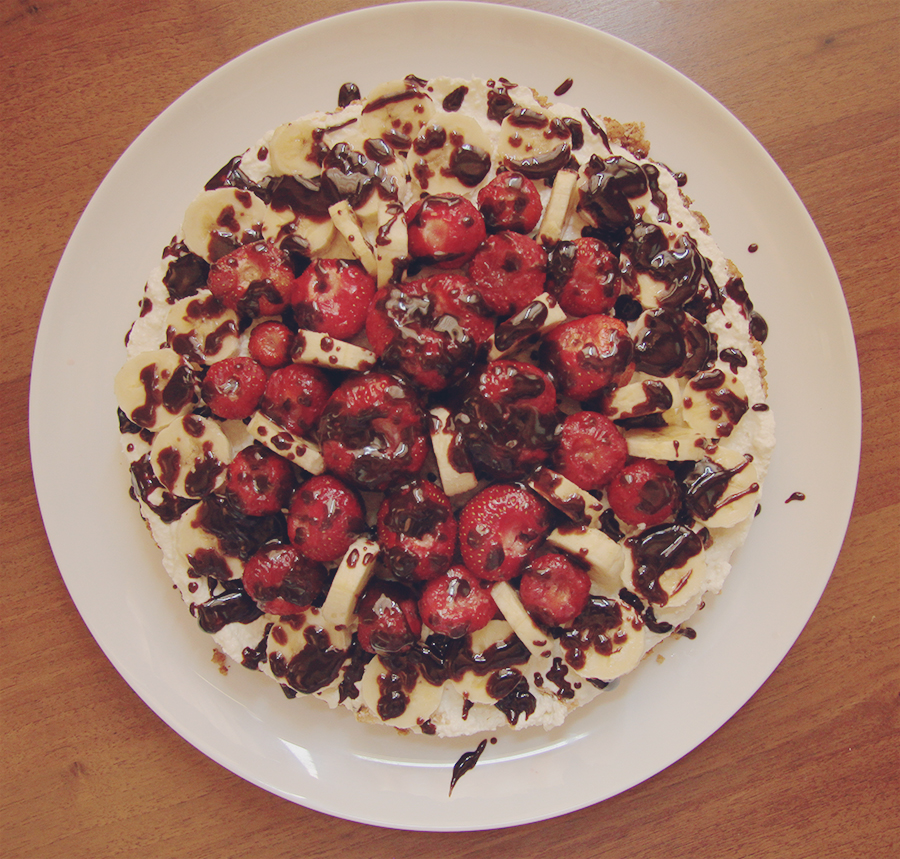 One simple, no bake cheesecake
🙂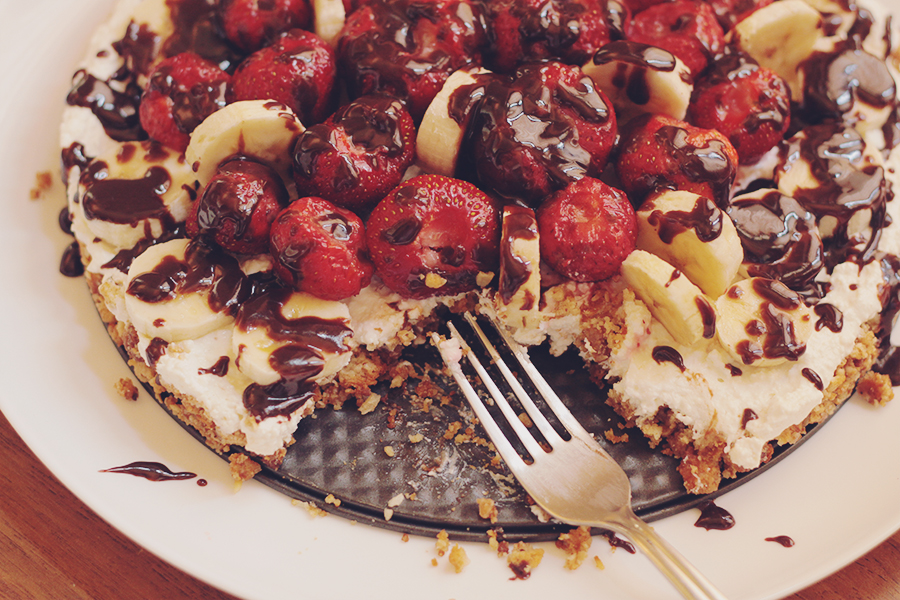 .