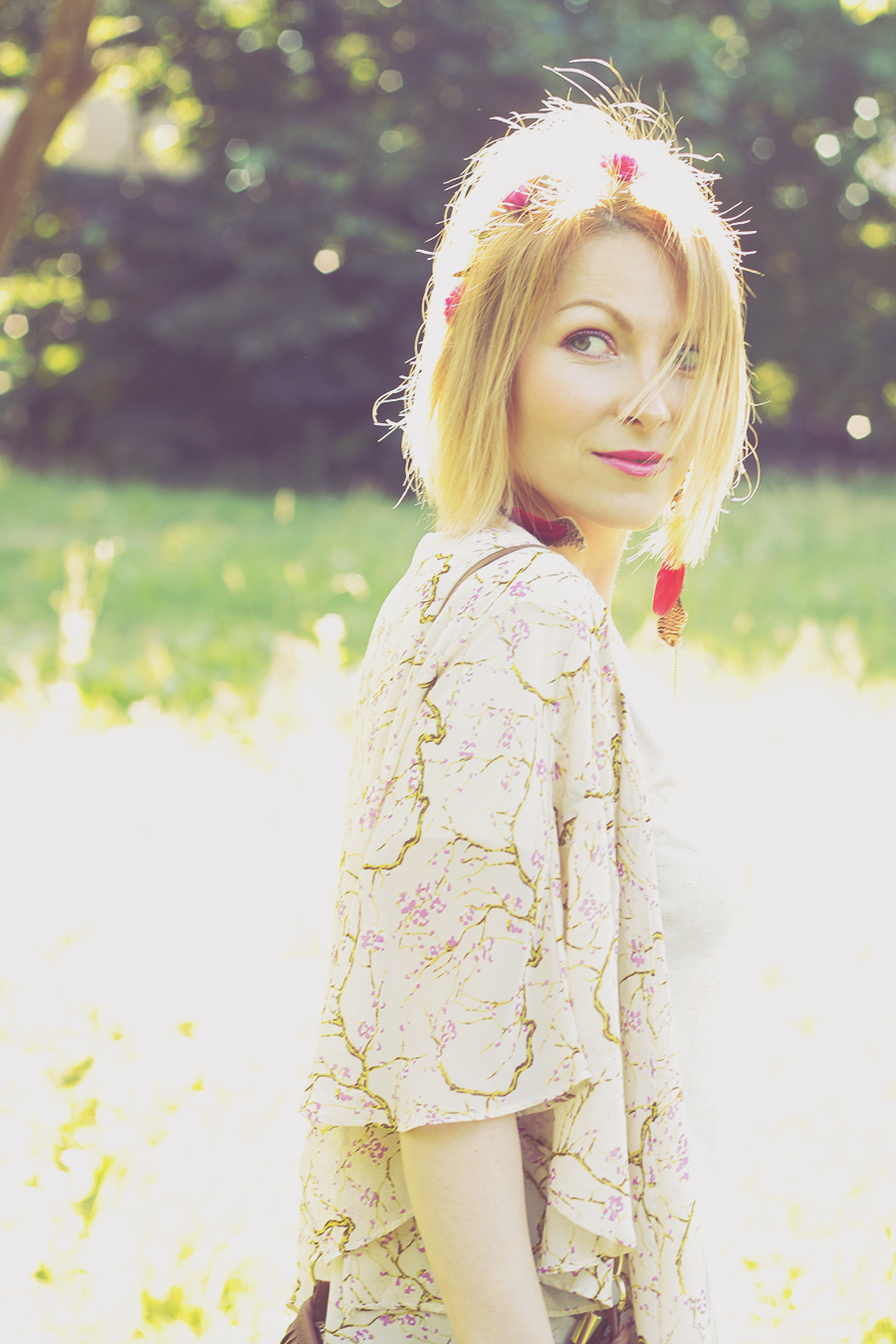 Aah… festivals, the ethereal looks, the bohemian girls, the cool fellas, the good music. Nothing says "festival" for me more than fringes and flowers in my hair. Strange, because the hippie look was absolutely not on my style radar a few years back. But then I used to wear bike shorts with everything, so I certainly wasn't  the fashion guru go-to-girl 😀
And even though actually going to a festival prohibites you from looking your very best, you can always fool around in a breezy, summery look like this one, going for a stroll in a park and hanging out with your friends.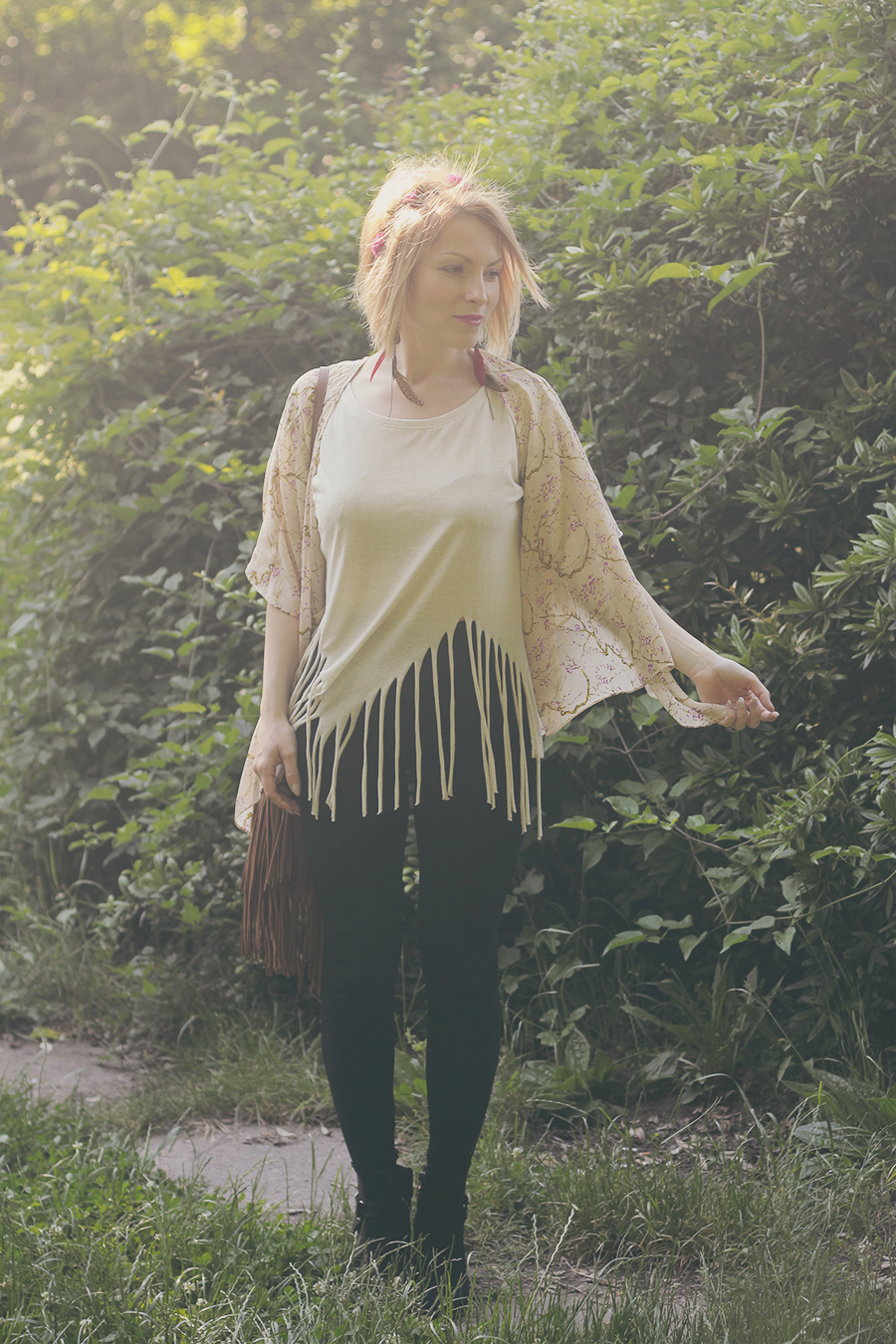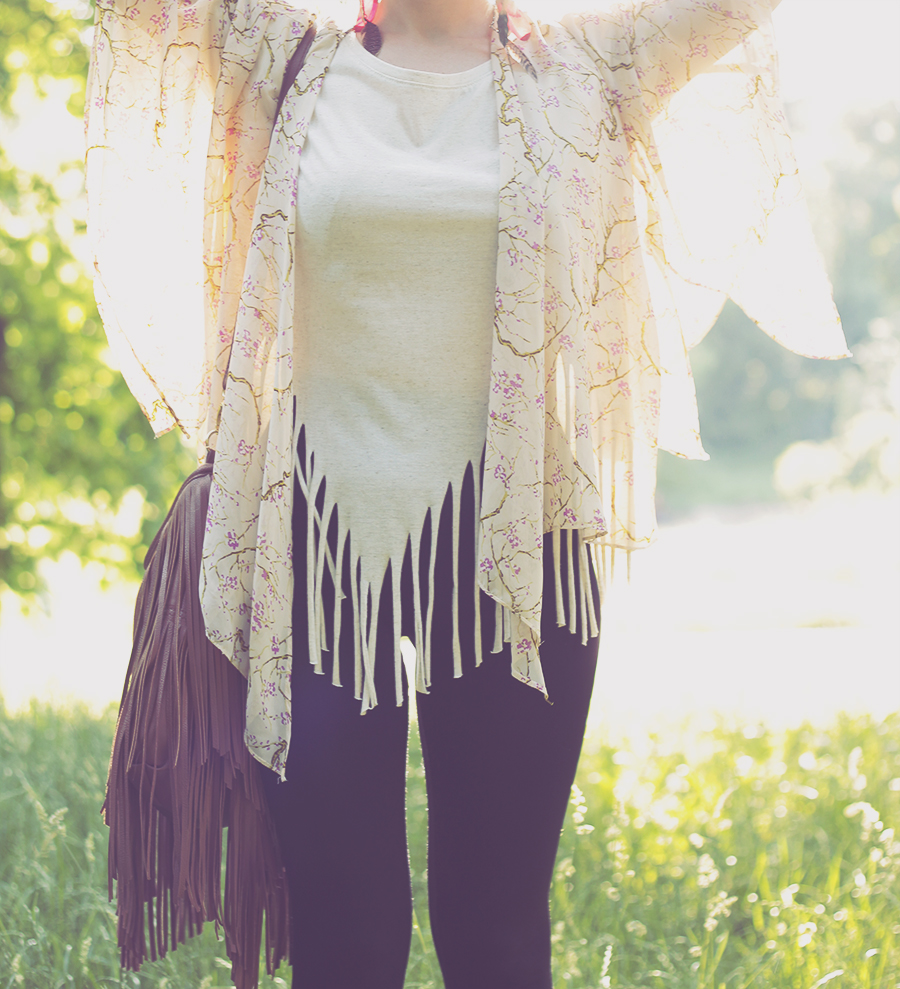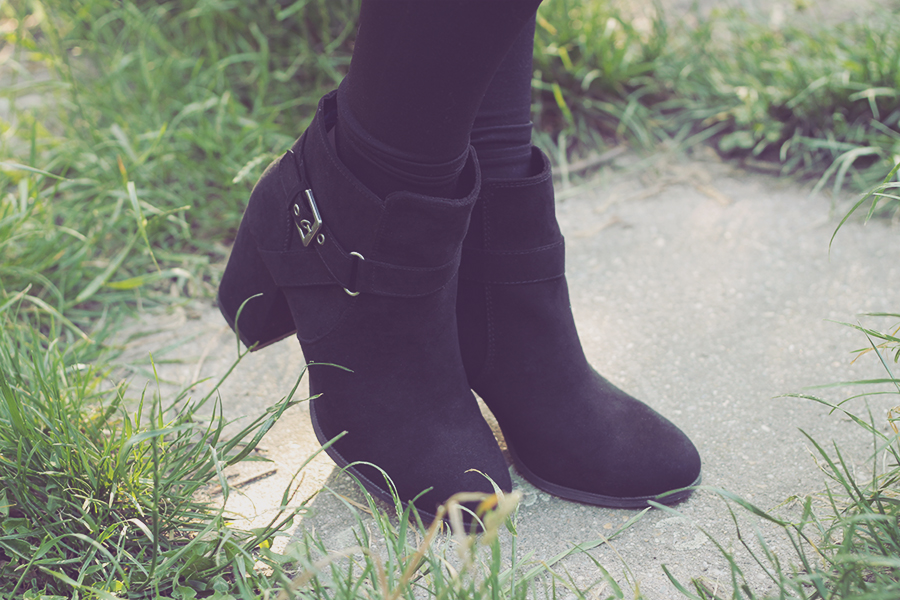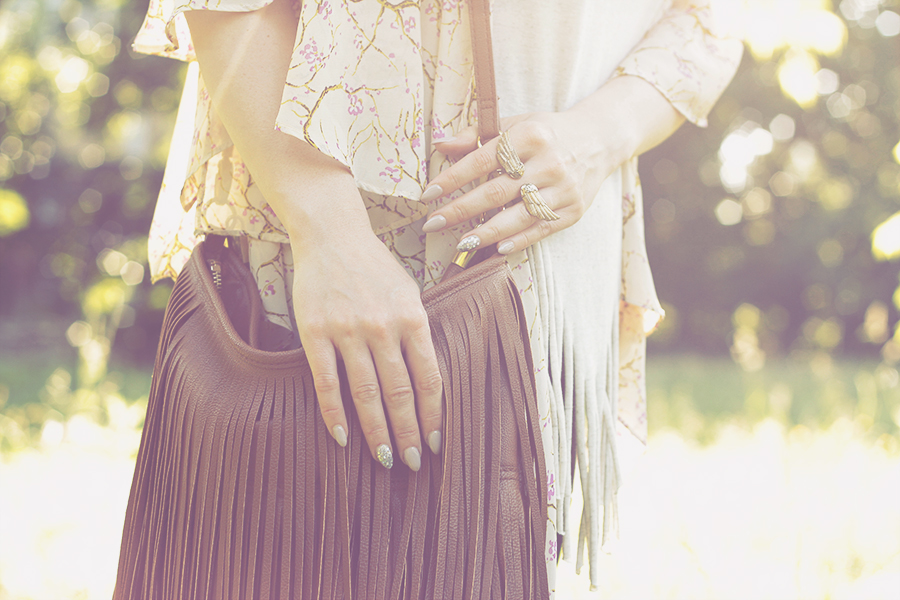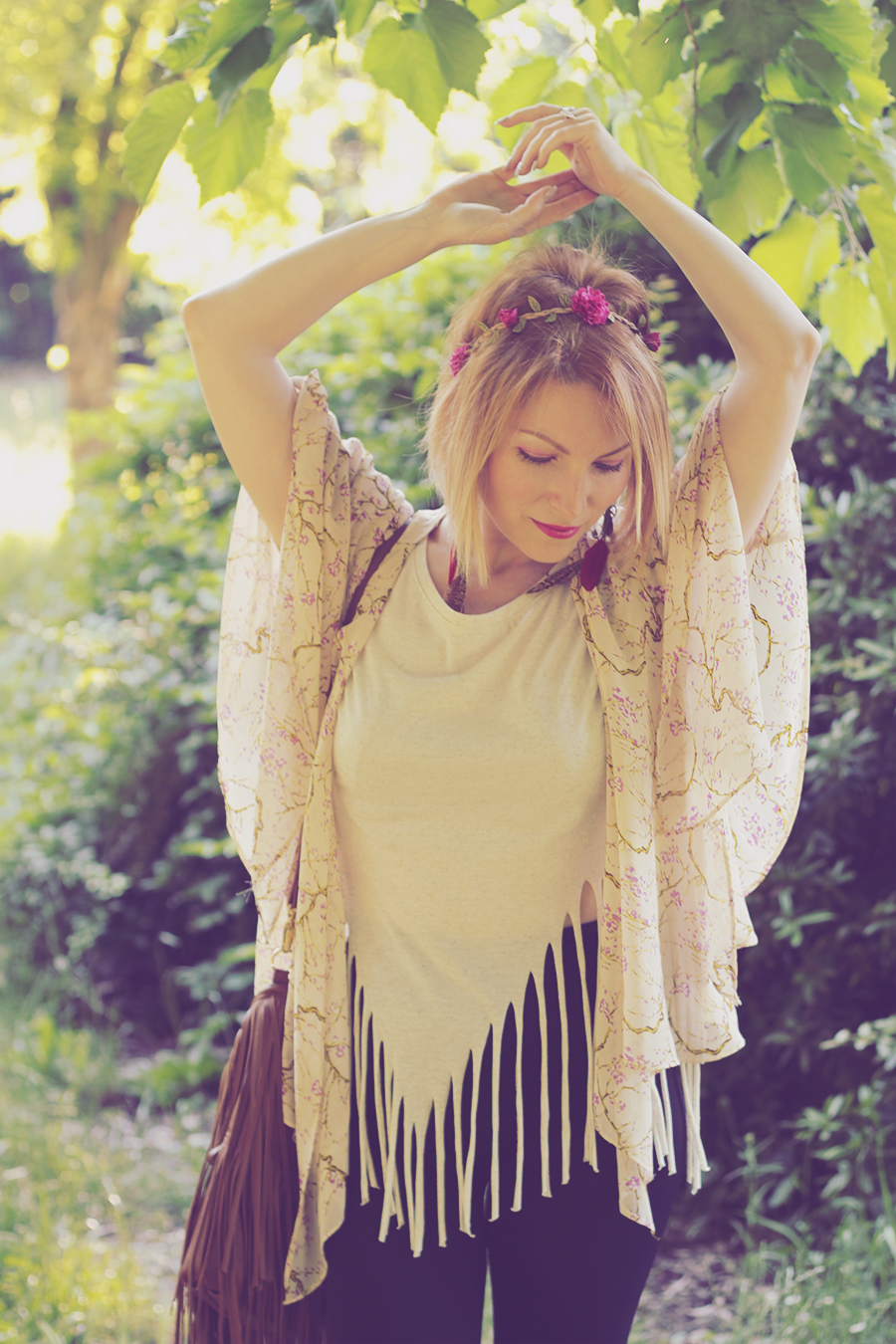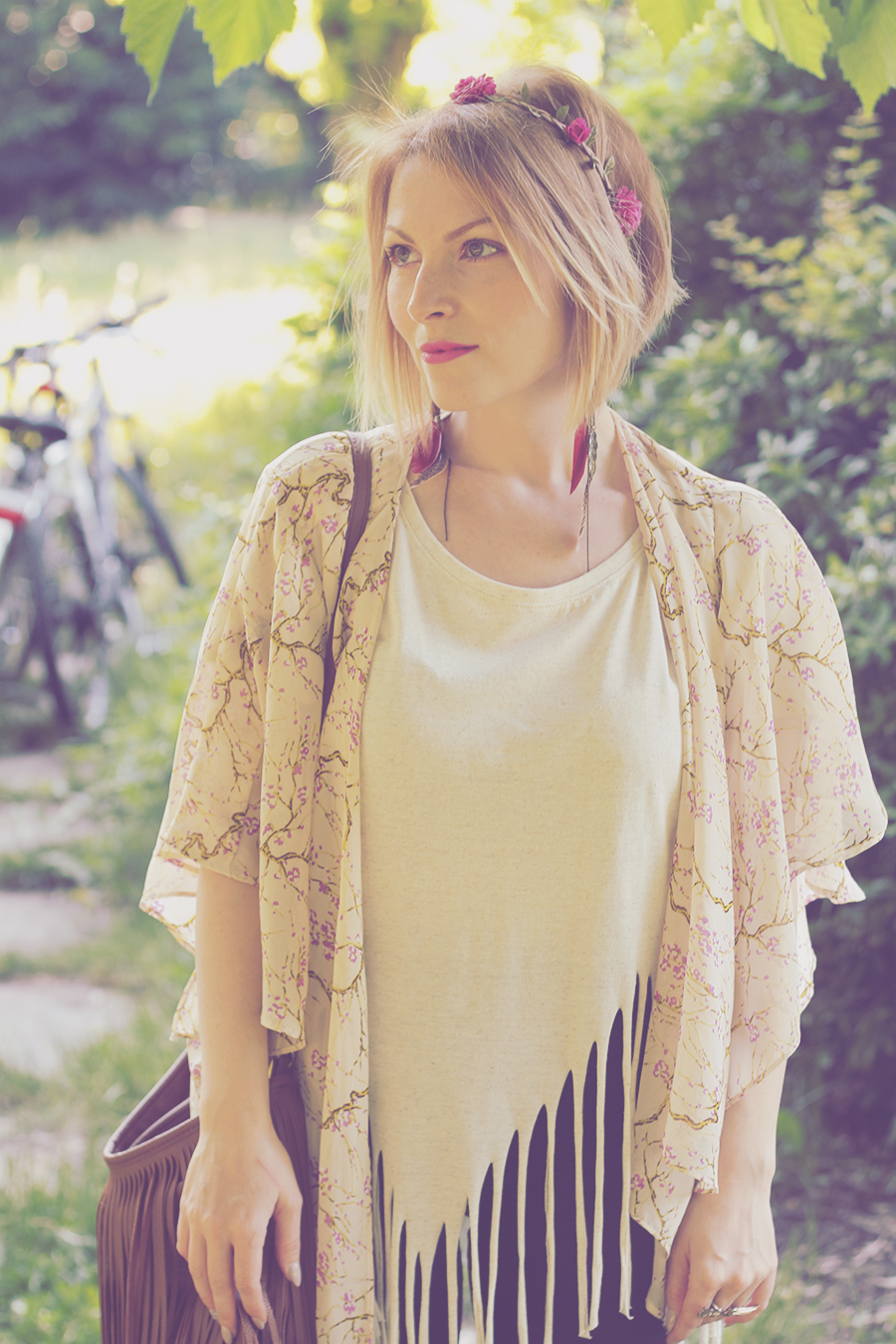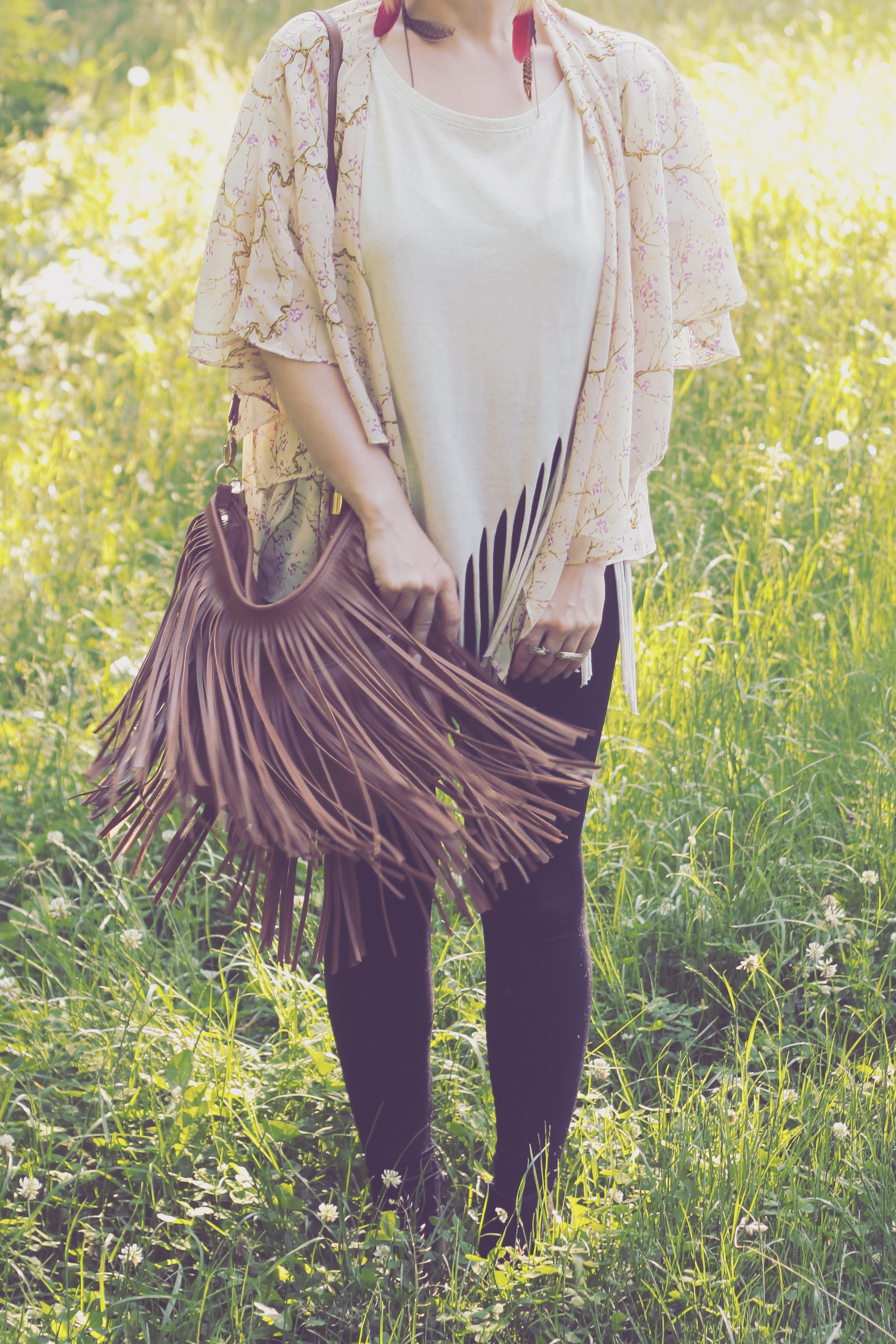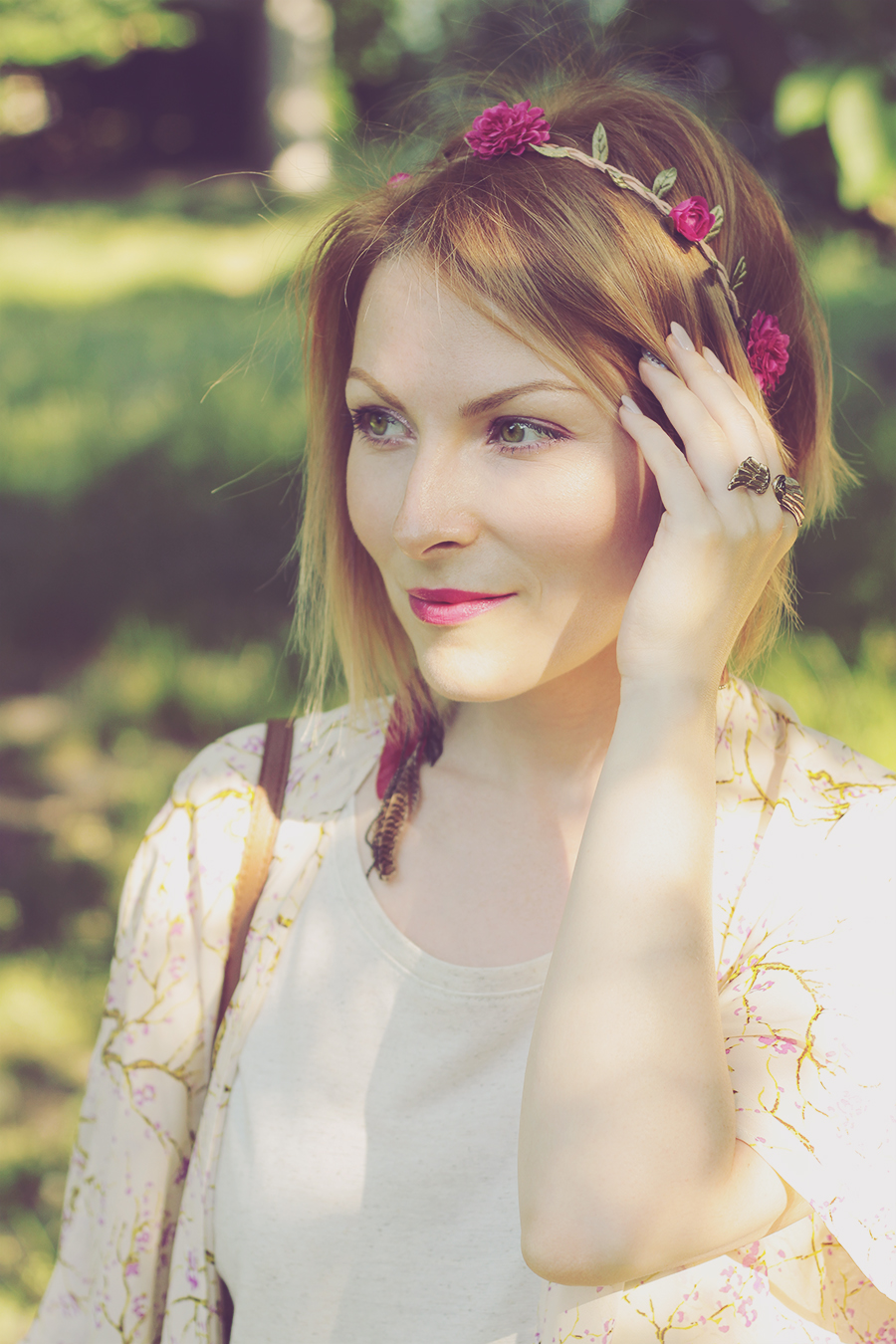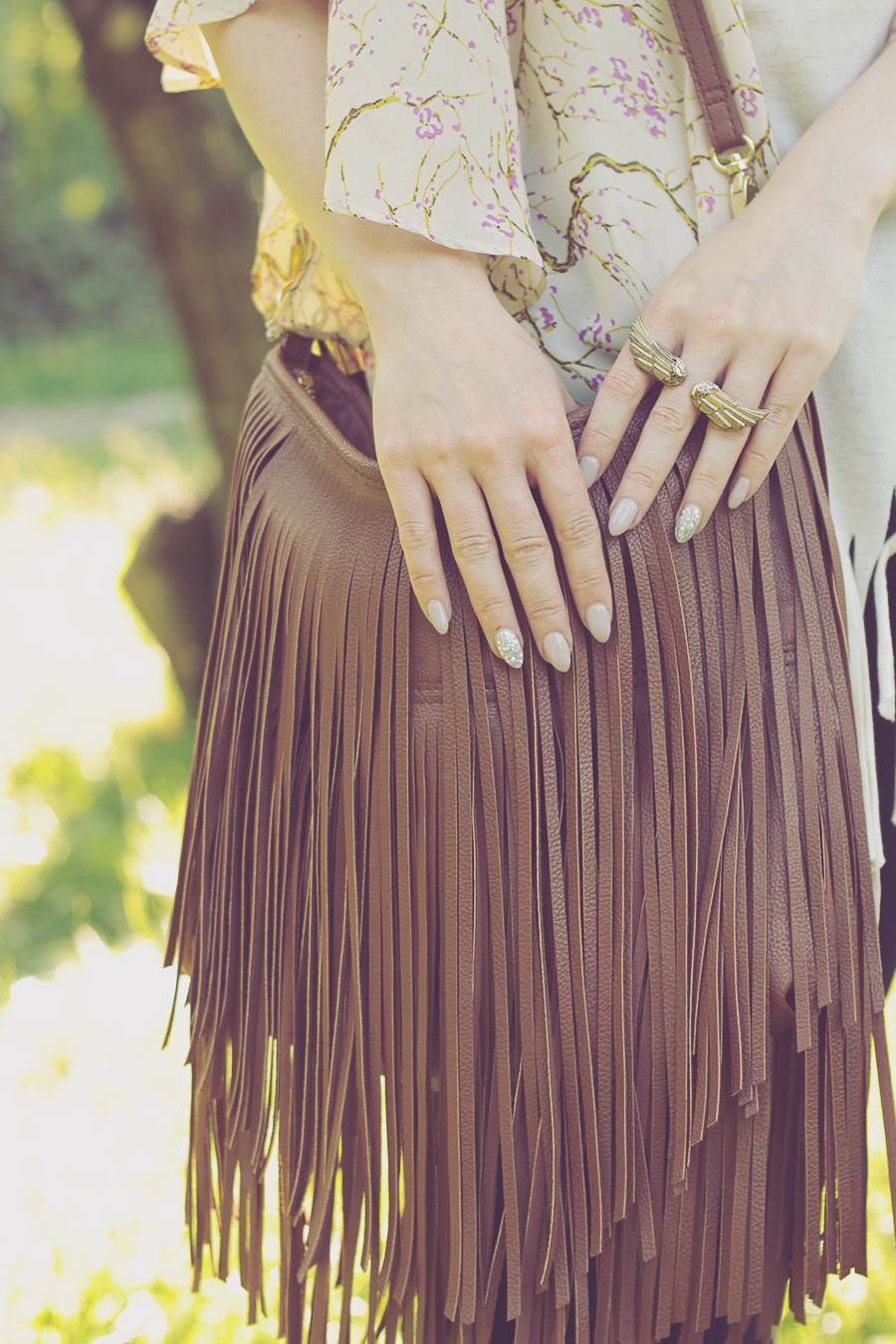 Did I pull it off?
Until next time,
xoxoxo
.
Wearing:
Floral Kimono // Primark London
Fringed T-Shirt // C&A
Fringed Bag // H&M
Leggings // Pull and Bear
Booties // Bershka
Floral Headband // H&M
Ring // SIX
Feather Earrings // SIX
.
Lips // Revlon – Fuchsia
.
Photos by: Cata
.