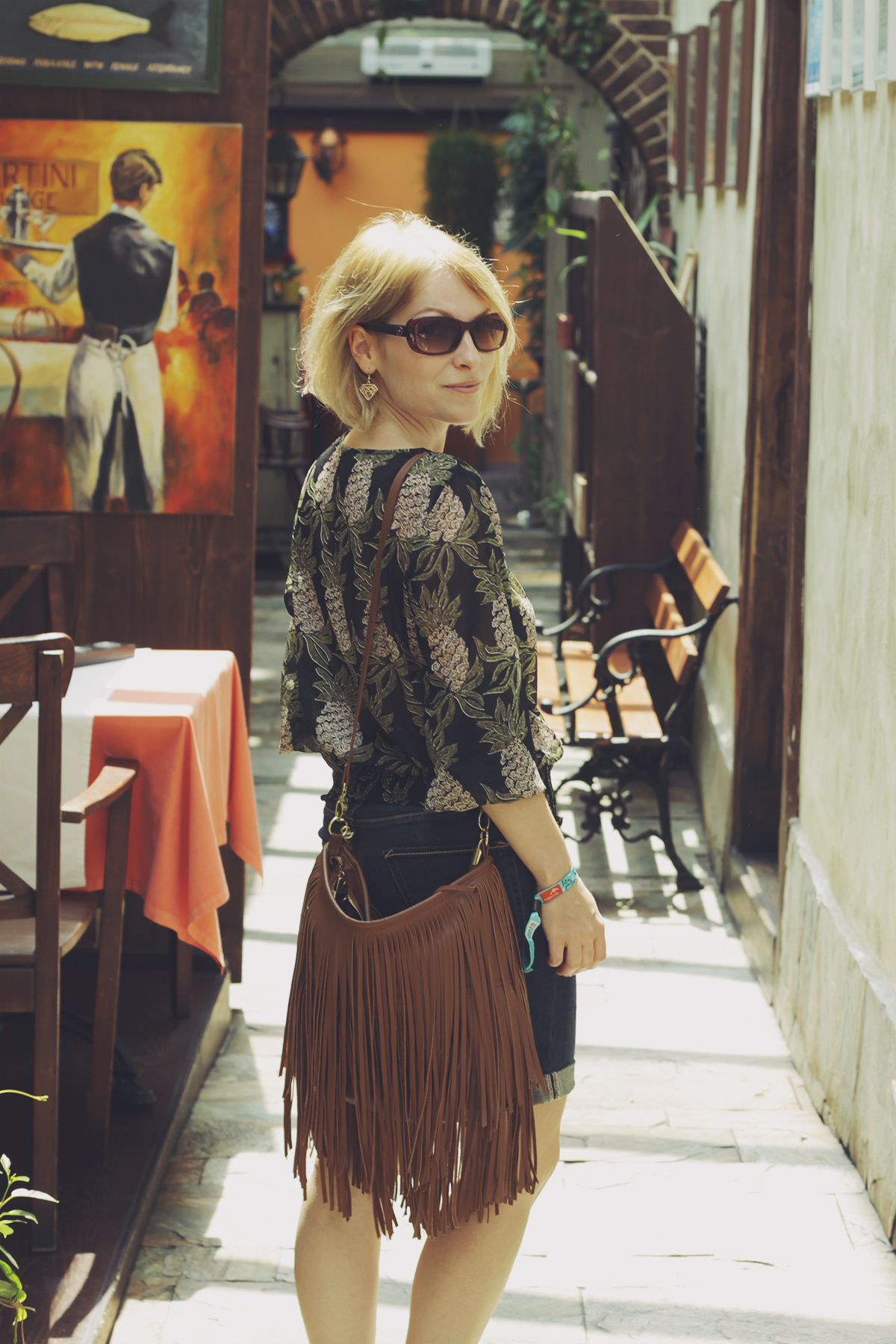 Beautiful Cracow… after long days and nights in Bratislava and at Colours of Ostrava Festival we reached our last destination: Cracow, Poland. We finally had time to take it easy, relax and enjoy this beautiful town. Unfortunately the heat didn't help as it was scorching hot, thus keeping us from sightseeing and moving from one restaurant to another in search of refreshments. And a short rainy shower did not help, as it brought more heat. But we kept marching on.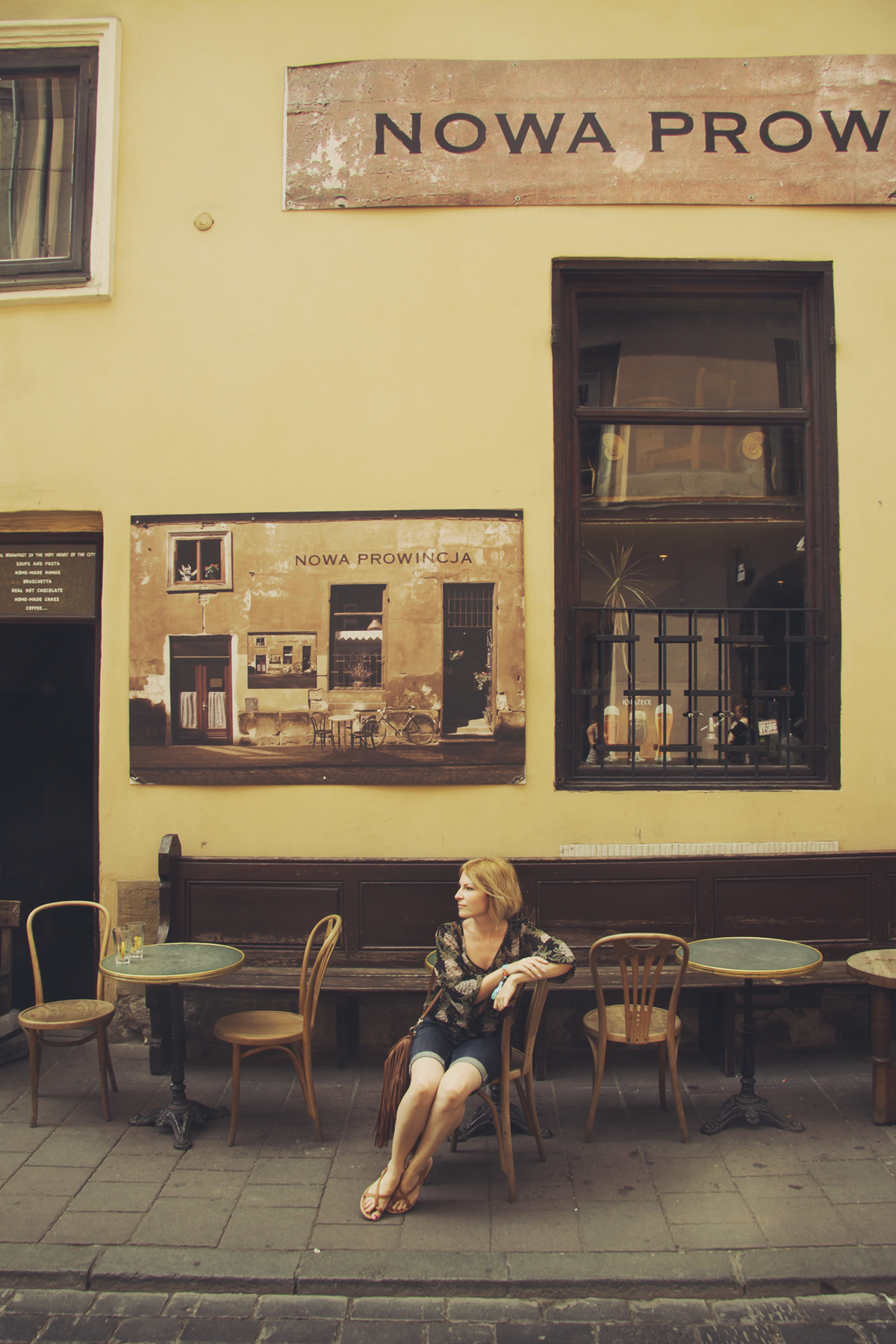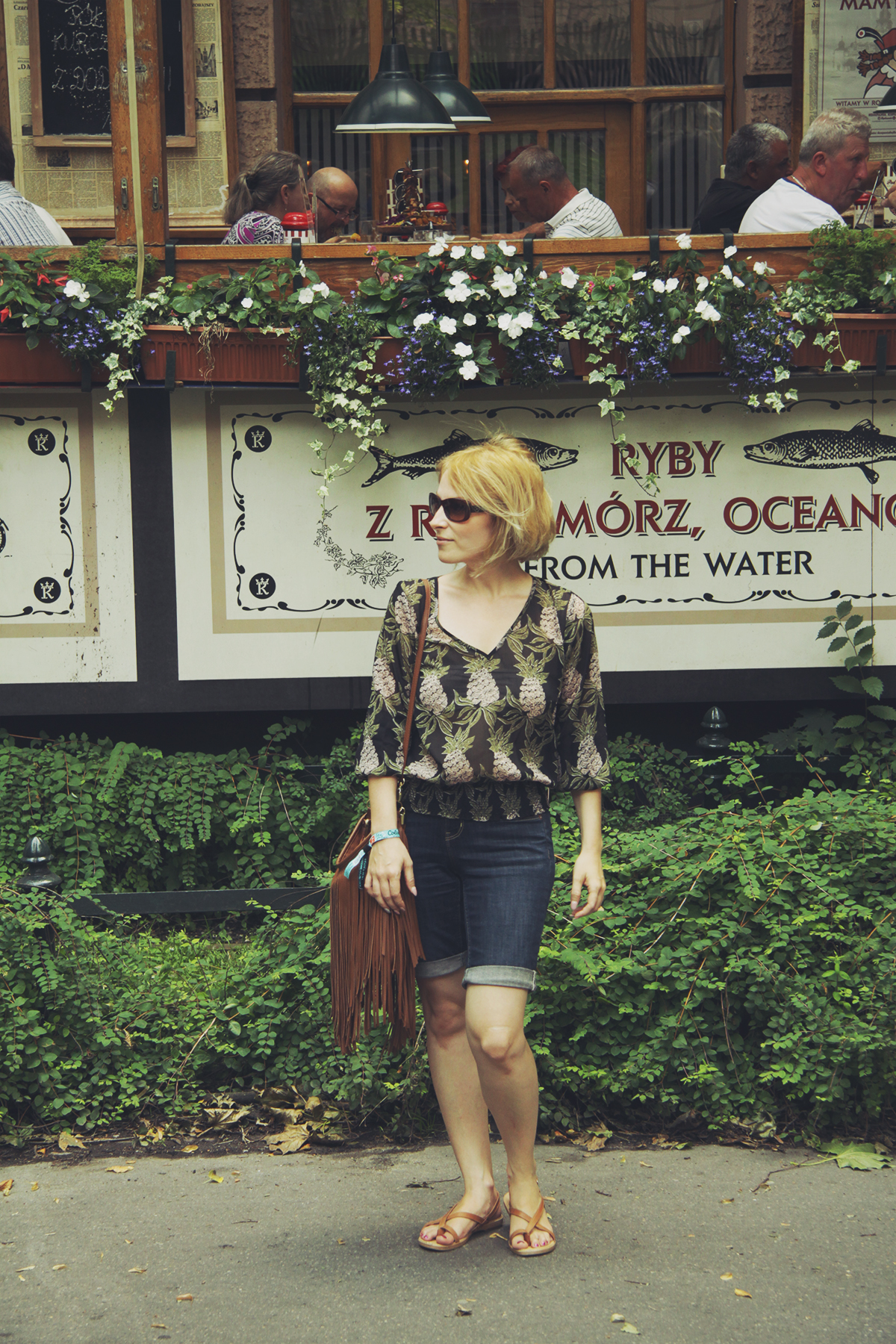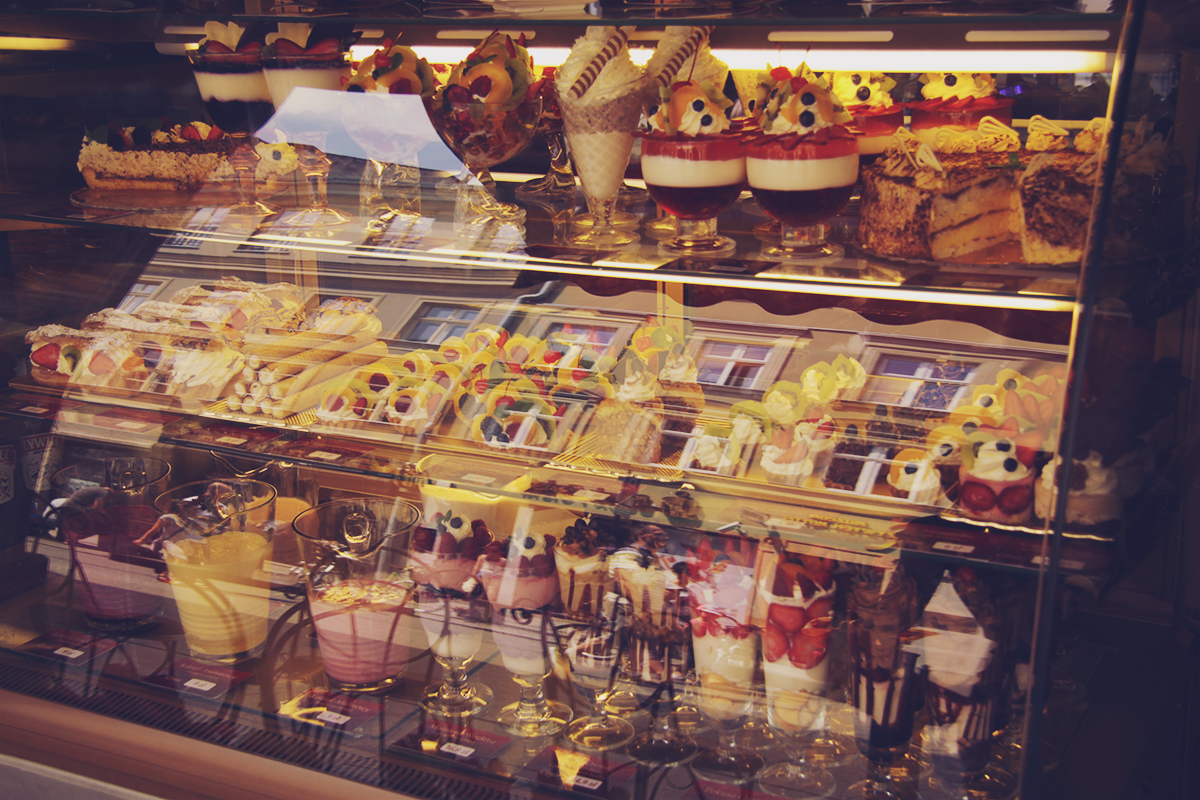 We did spend most of our journey on the streets of downtown Cracow, before the road took us to Wawel Castle. It was closed by the time we had arrived. Fortunate for us its huge compound gave us hours to get lost in it, going for refreshments, smoothies and at the end climbing a high tower to better view the compound. Inside it had the awesomest souvenir shop, cheaper than those a few streets away. One thing I wish I saw inside the castle – they house a famous Leonardo DaVinci painting – "Lady with a Ermine", which I would have loved to see. But the courtyard that consists of a number of structures and gardens situated around it gave us a huge potential for photos. And the many photographers that took two brides and their entourage there would agree.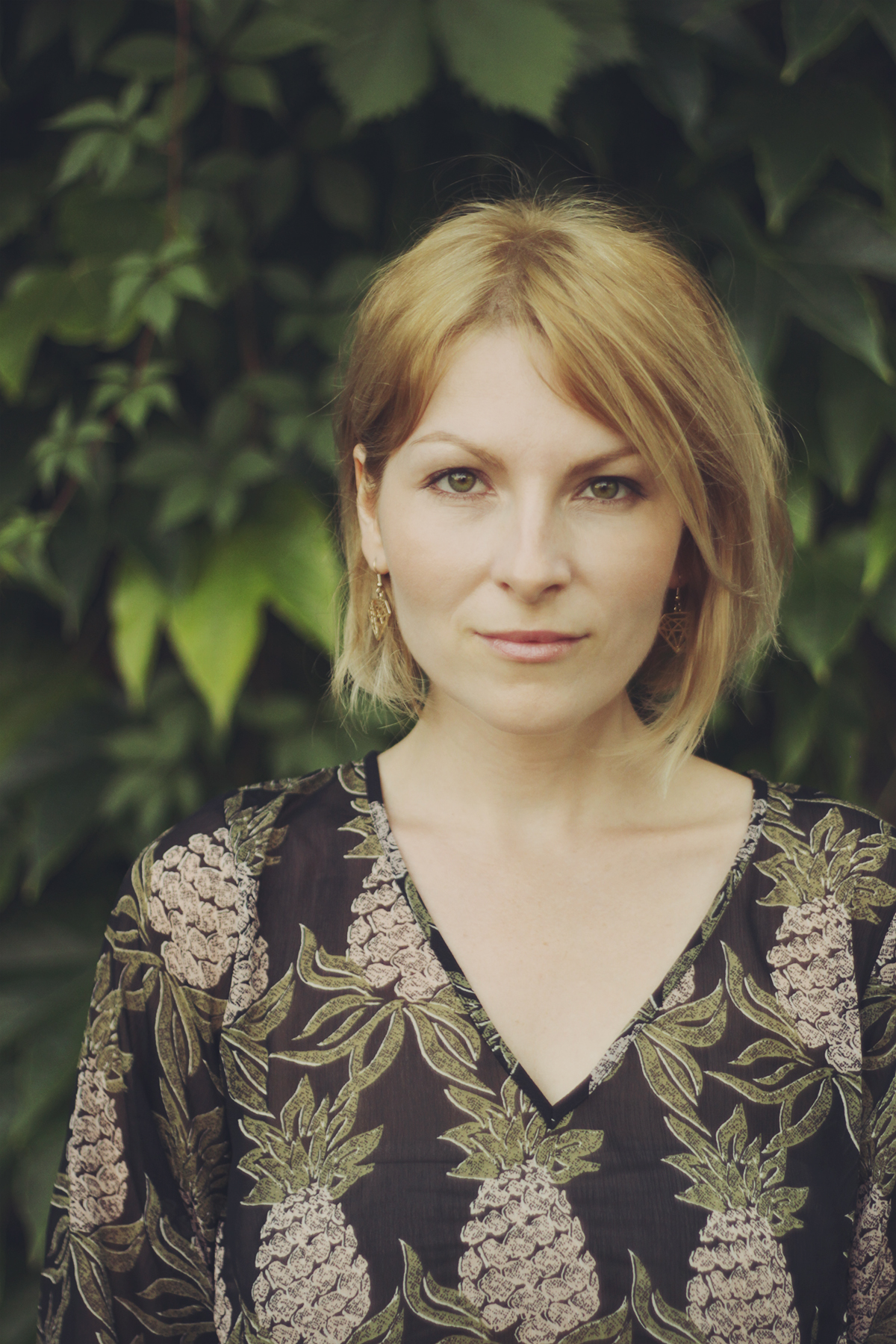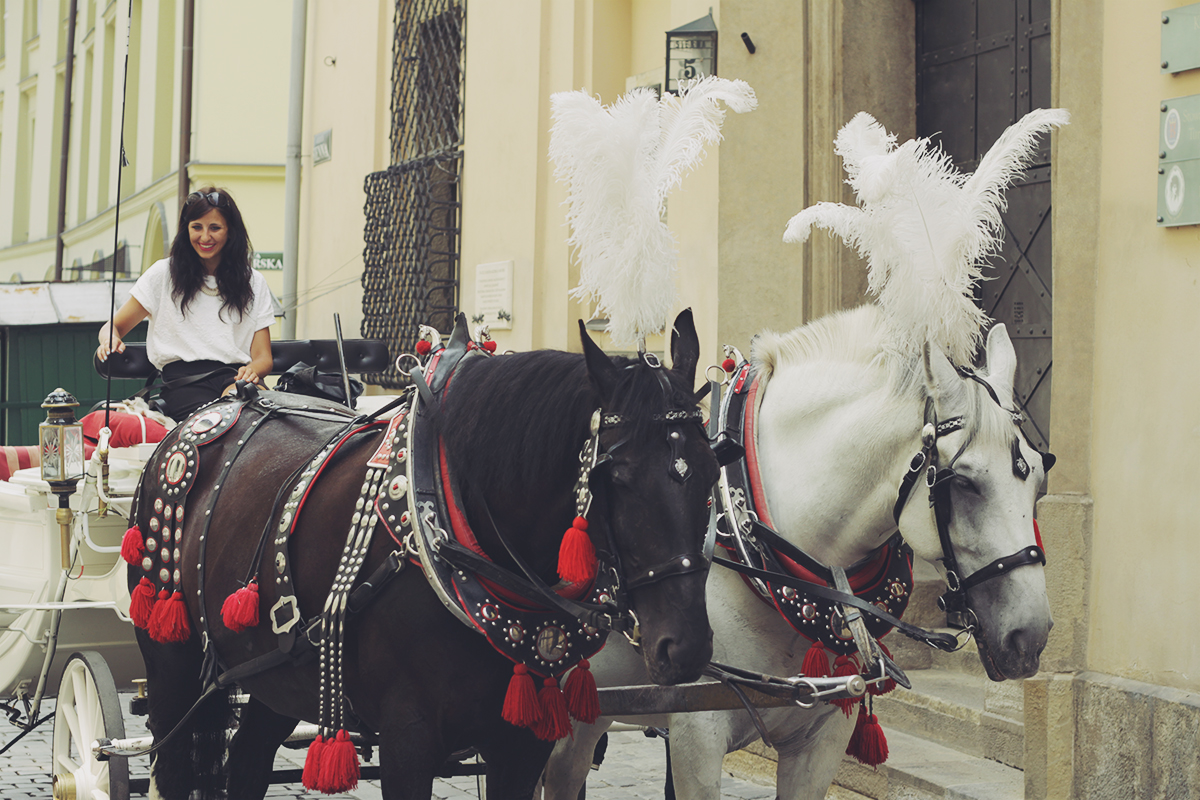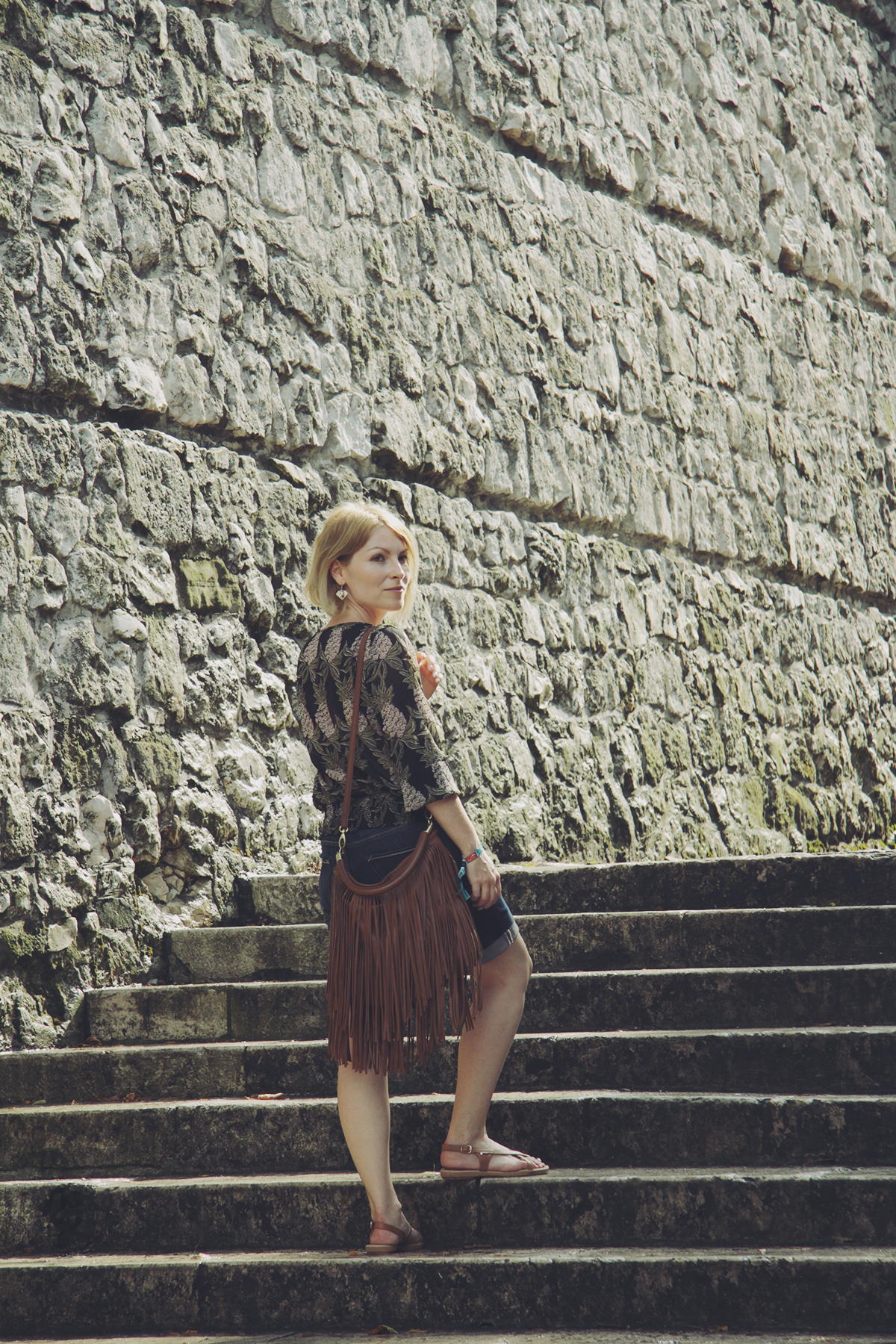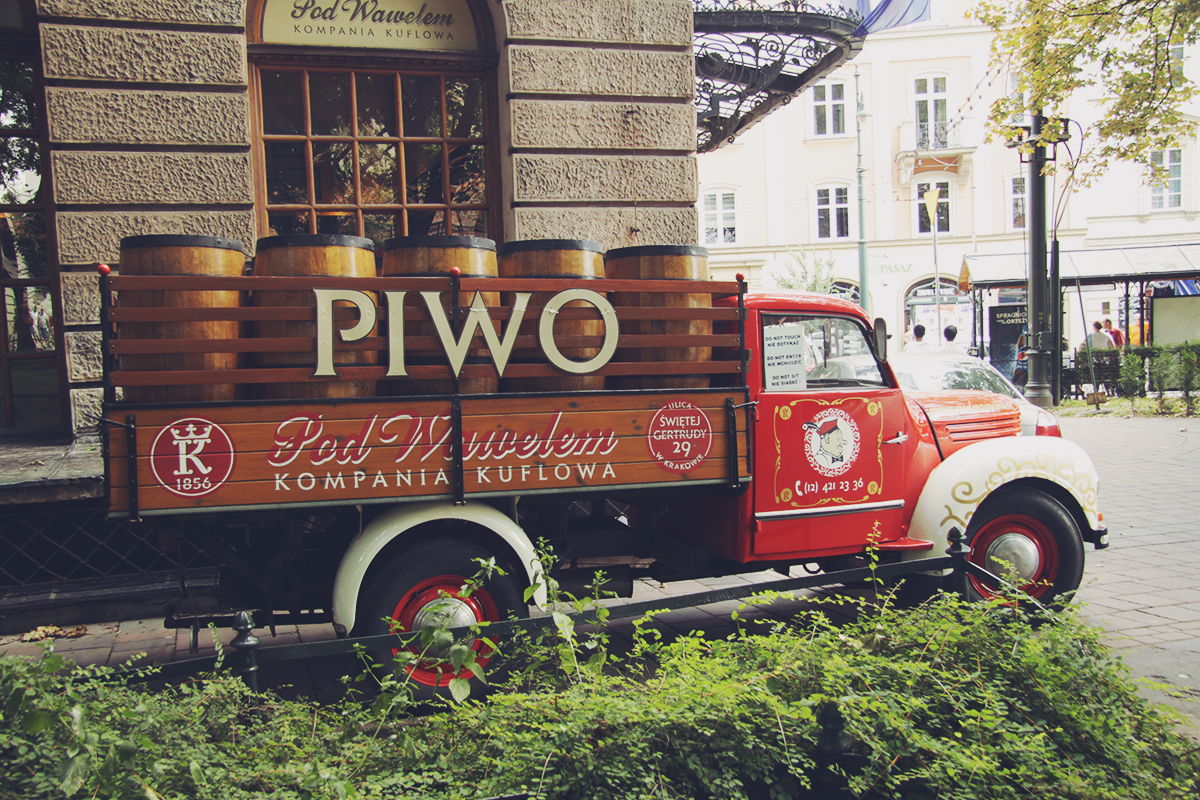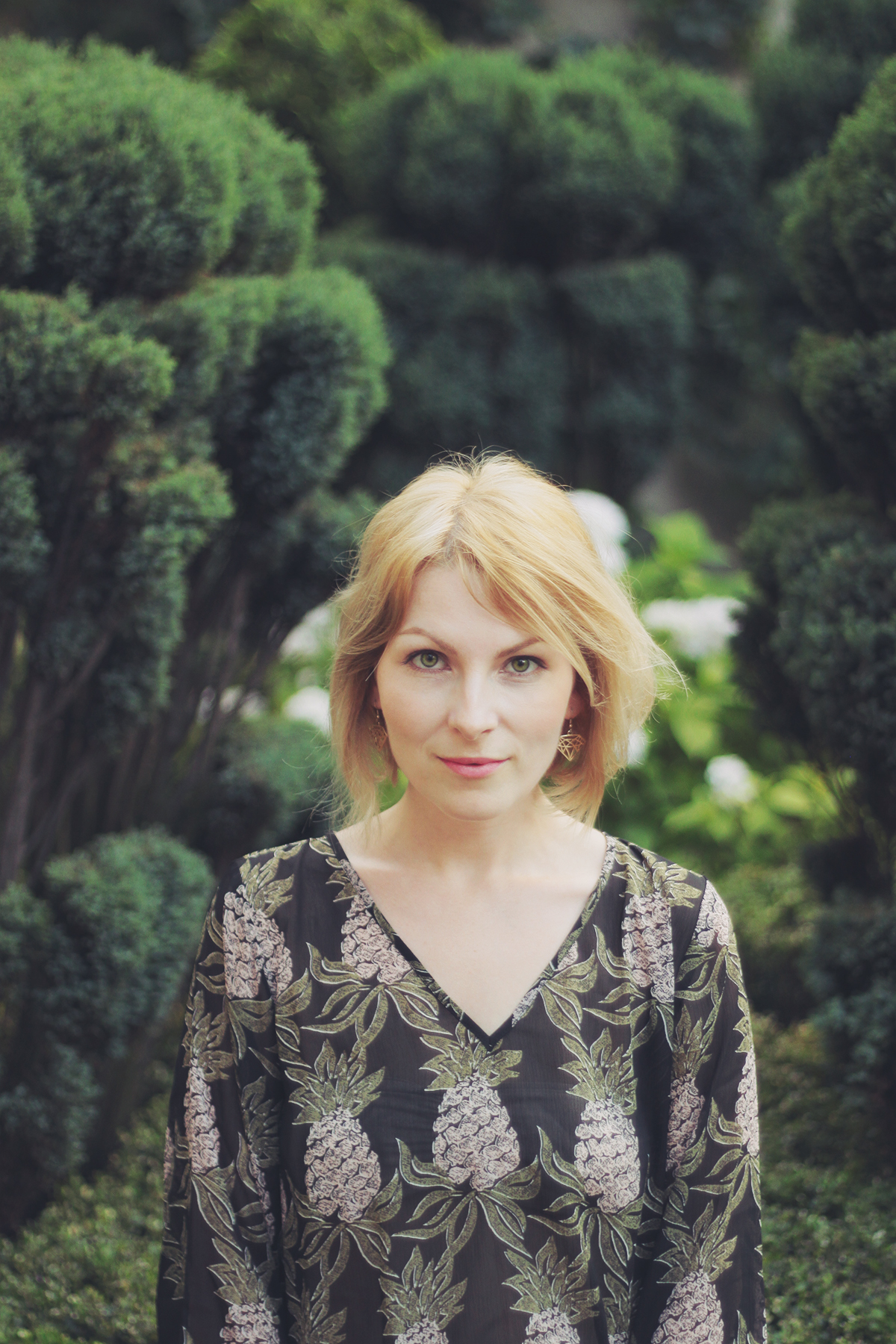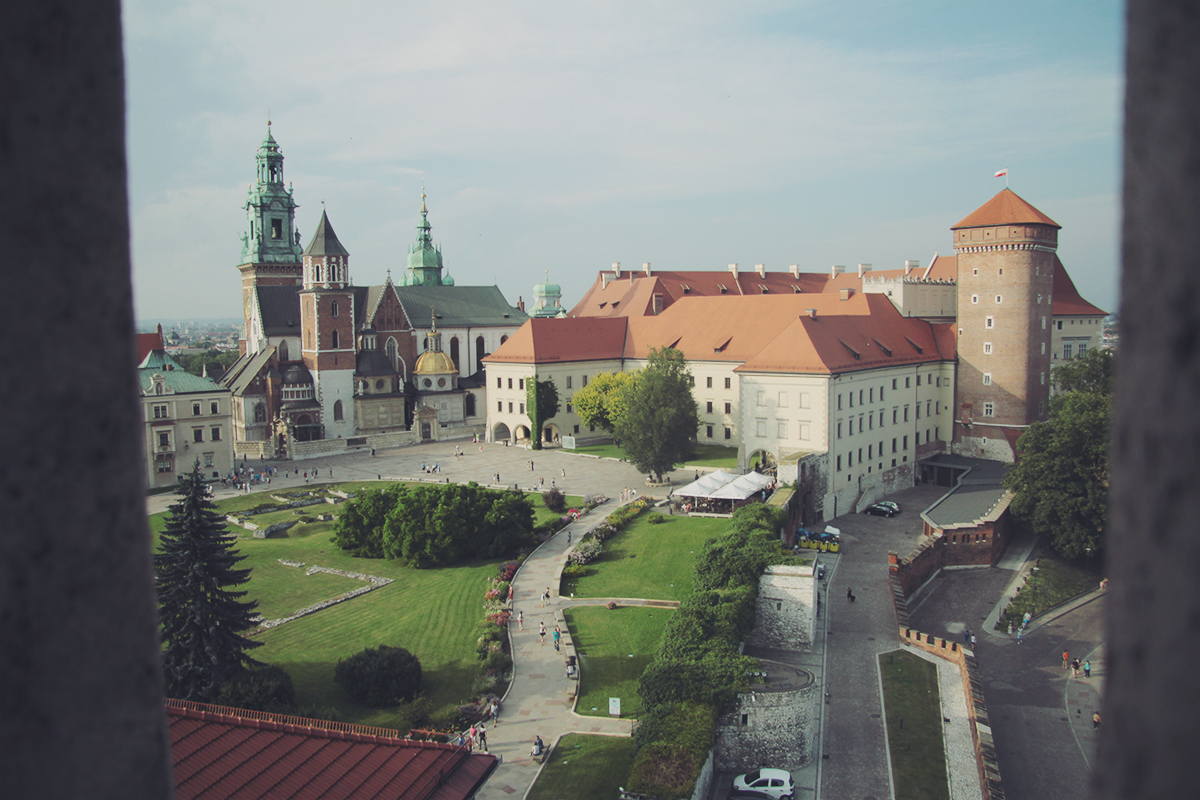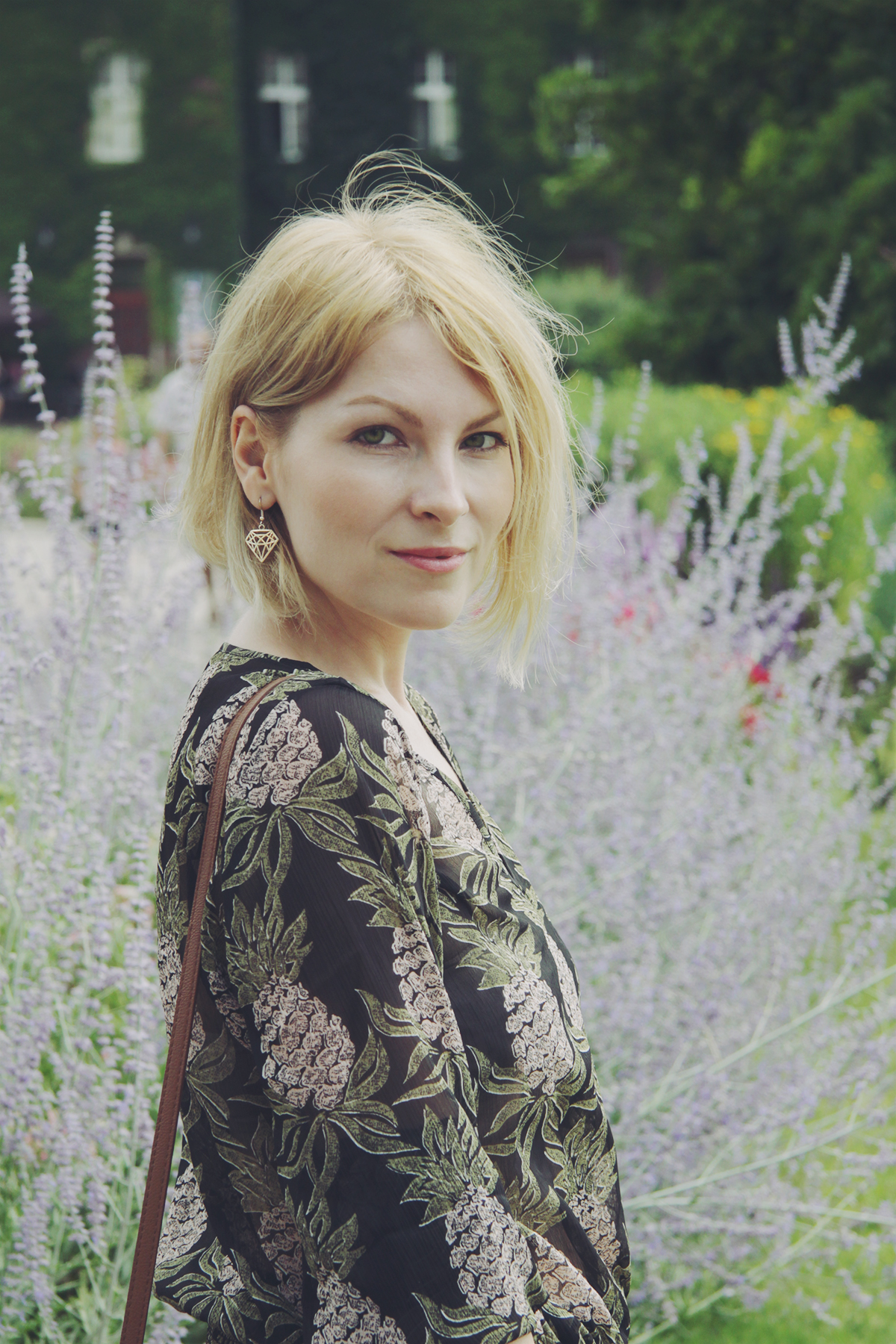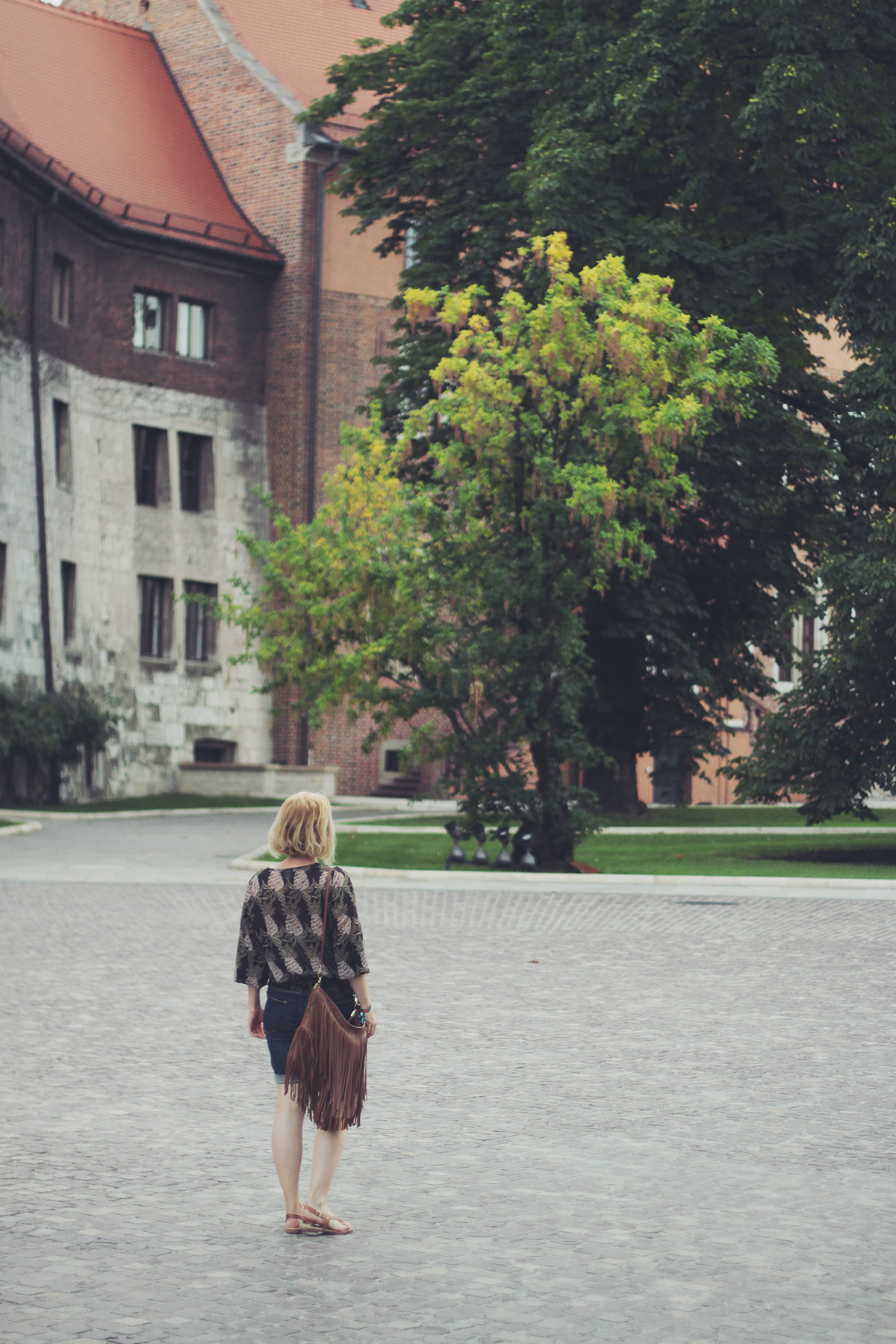 By now you might have noticed that half of my wardrobe is from H&M. That is because when I go food shopping, the H&M store is in my way and cannot help myself in buying more and more 🙂 Their style fit me like a glove.
Until next adventures and trips,
xoxoxo
.
Photos by: Cata
Wearing: 
Print See-Through Blouse // H&M
Bermuda Denim Shorts // H&M
Fringed Bag // H&M
Flat Sandals // CCC Lasoki
Earrings // SIX
.
Get this look for $34+ on Lookastic: Black Print Button Down Blouse, Blue Denim Shorts, Brown Fringe Crossbody Bag