You know the best thing about Autumn? A new Autumn wardrobe!
Everybody is shaking off that Summer feeling, returning from beachy vacations only to think of dreadful cold weather, lazy days staying in bed and rain… There is a cure for that, and it works every time for me 🙂
I'm a closeted shopaholic, and only enjoy shopping by myself. Lucky for us, shopaholics, Dresslink are having lots of sales.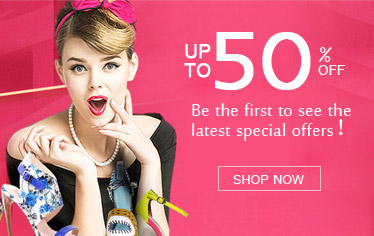 I've picked 10 items from their large site that are my absolute favs.
Nothing says Autumn and Back to School more than anything plaid. These 2 cute dresses are awesome and have a very flattering feel to them.
Chiffon dresses are always good for any season, turning an easy look into a sophisticated one.
This smarald dress is so chic and beautiful, I want it now!
Flared sleeves. Feeling like an awesome butterfly.
Pattern cats! Cannot resist 🙂
Beautiful crystal elaborated necklaces can turn any girl into a princess.
The bigger the bag, the better. What girl doesn't want to get lost in one?
Adorable things, aren't they? Hard to choose. Plus they look so rich.
And last, these beauties: pink and awesome. I would wear them EVERYWHERE. They are that awesome.
.
Enjoy your shopping, girls 🙂
Until next time,
xoxo