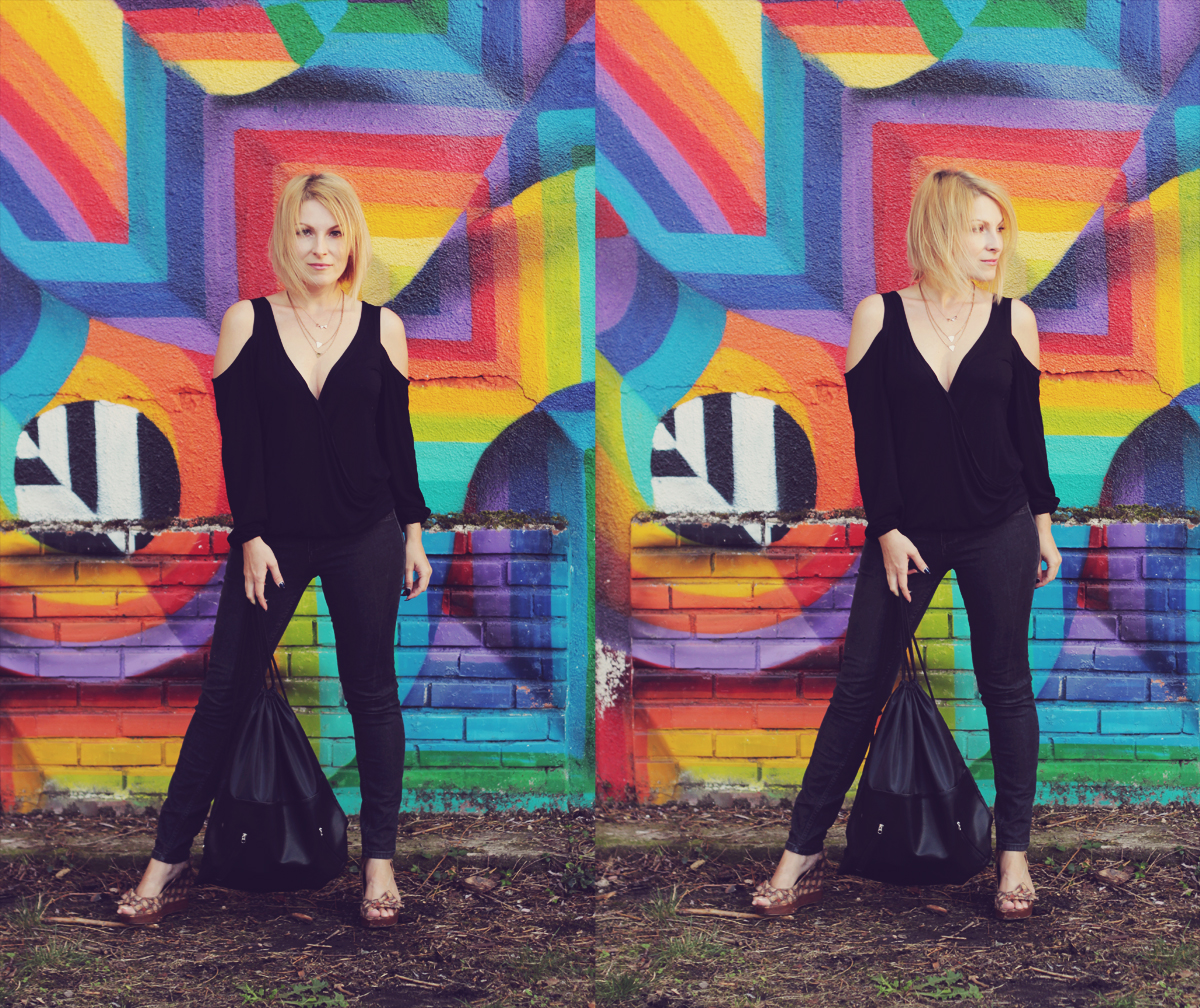 I'm all for black outfits. And I'm all for black outfits with a pop of color. For a long time I chose not to wear black to the point that I had no black clothes left. They were replaced by patterns and color, until I realized I had nothing that matched, except jeans and anything else. 
I began to fix that since I started my blog, going for basics and a much simpler, stylish take on my outfits.
These photos were done on a very sunny Sunday afternoon, the very last Summer weekend, a relaxed and casual look I prefer on weekends. Having the only means of transportation my bike, backpacks are very important to me. I saw this one, bought it, and replaced my very colorful old one with it. It's so versatile, I used it in my trip to Greece as a beach bag. The very huge beach bag I have, but didn't bring, was deemed useless compared to this backpack.
Since Autumn is already here, soon free toes and shoulders will be covered as the cold weather will be settling in. I already miss Summer, and dread the short days of the coming two seasons. Yes, I am a Summer person, I was born in the Summer, I like the ocean, seas and freckles on my nose. But I take comfort in cuddles and moist cats noses tickling my face during this time.
I want to thank you Diana, again, for making my ass look awesome. Literally 😛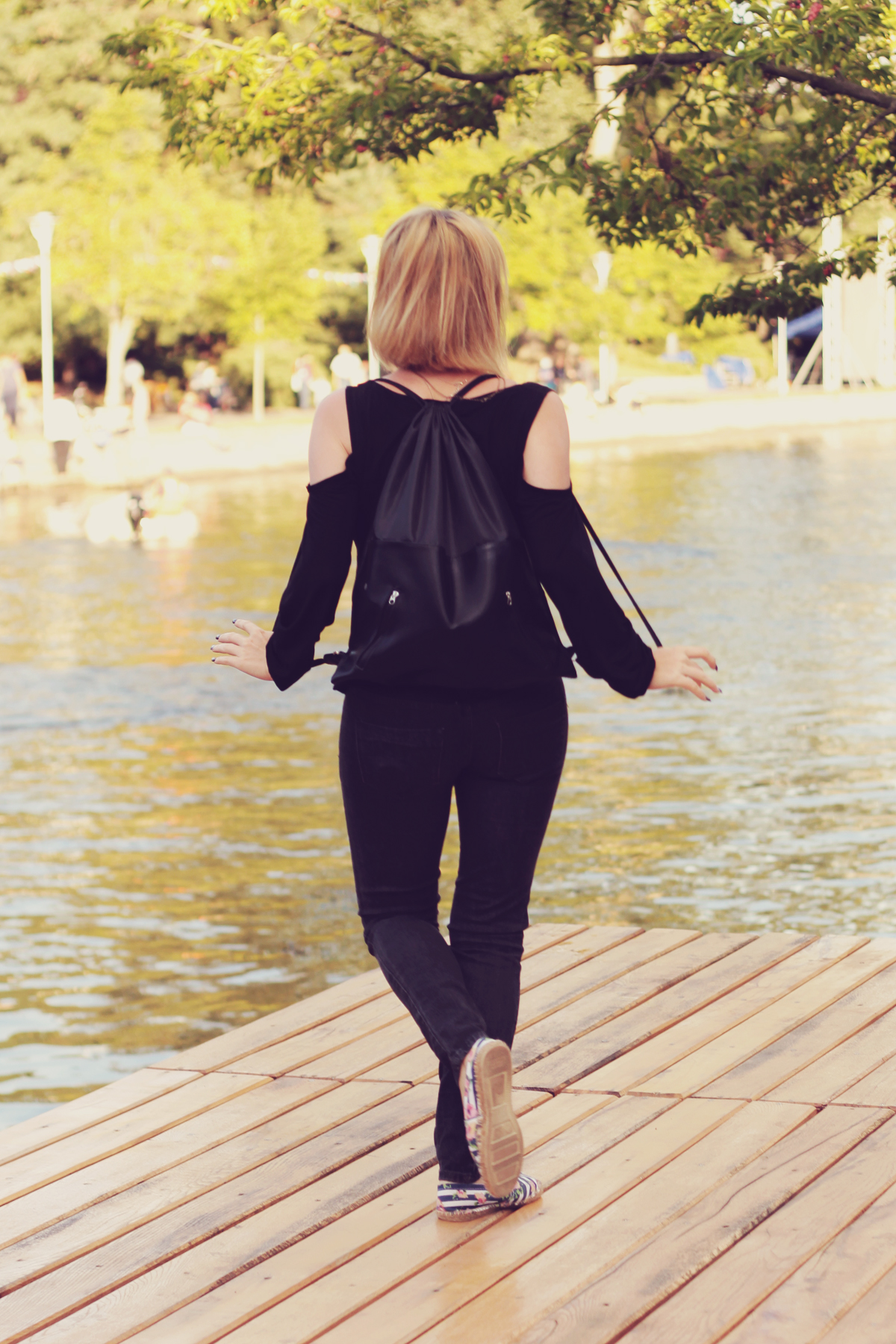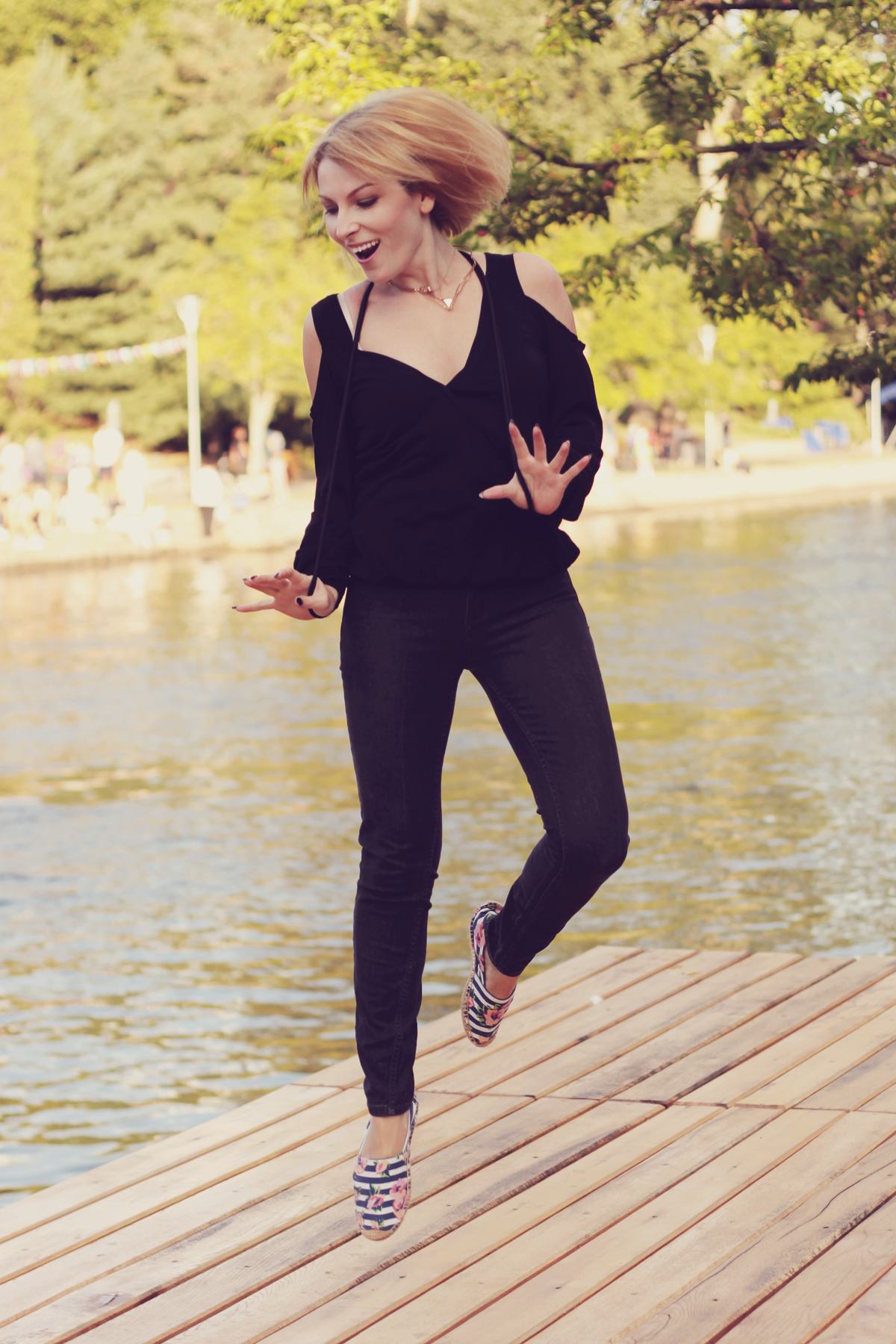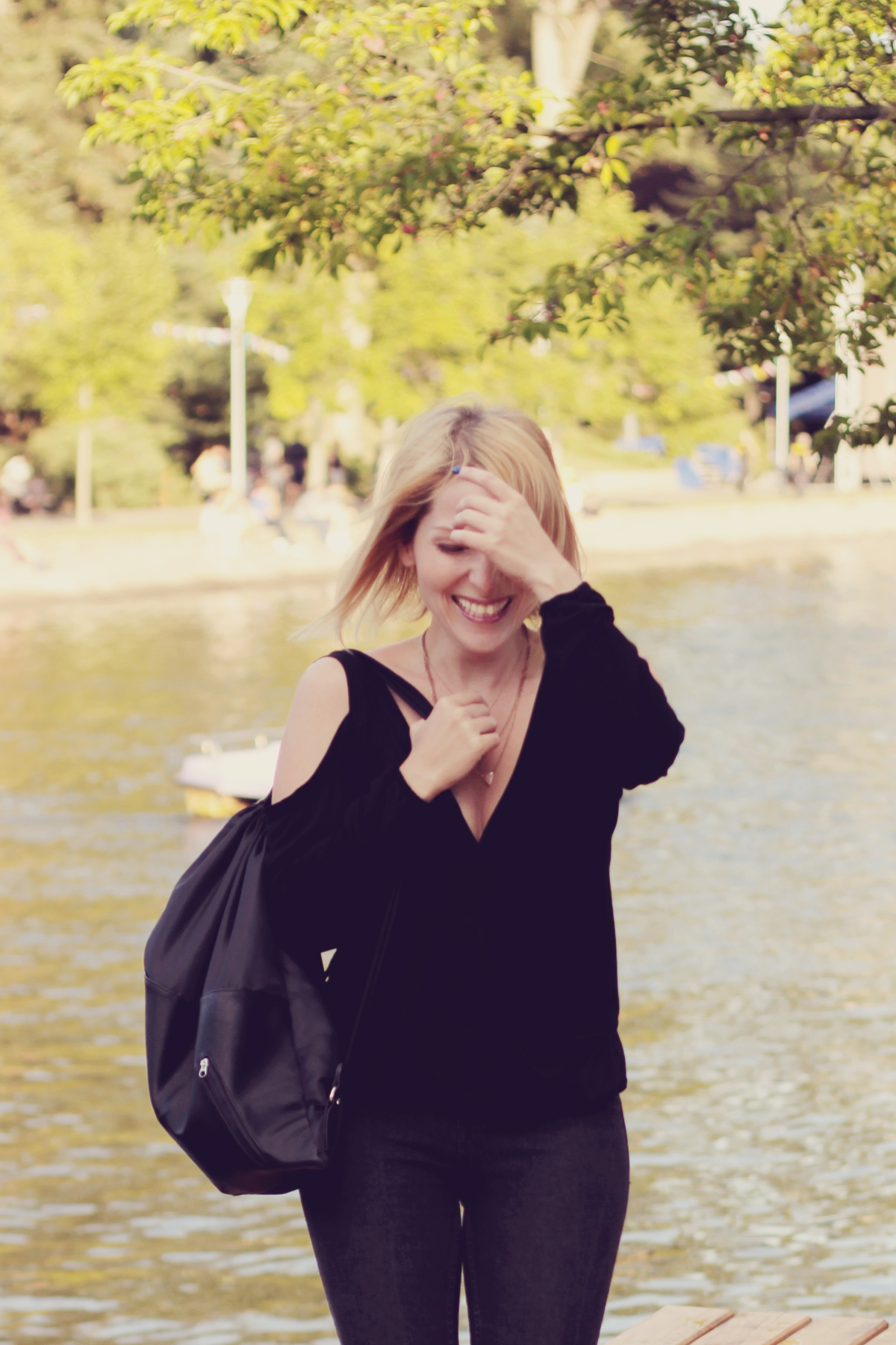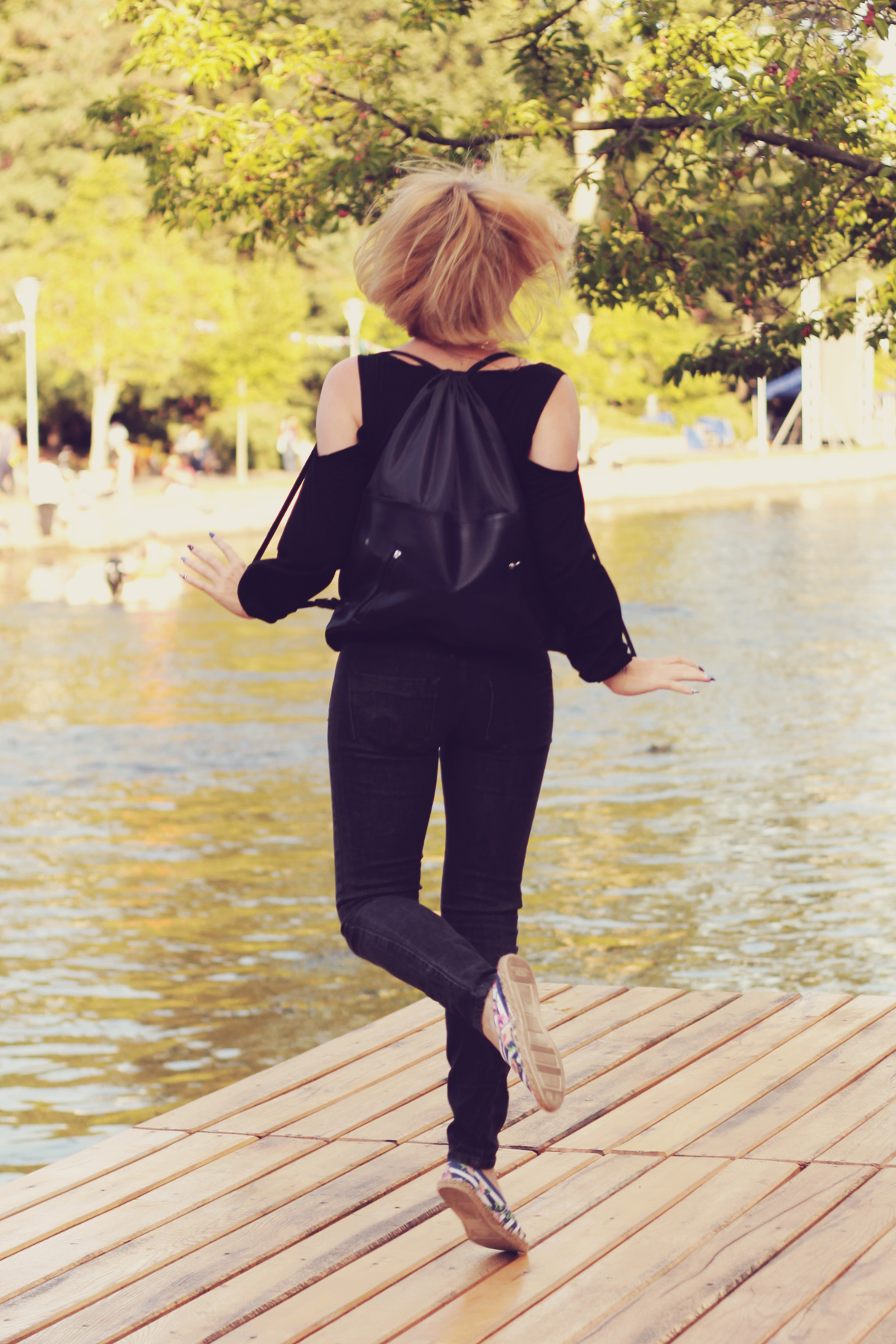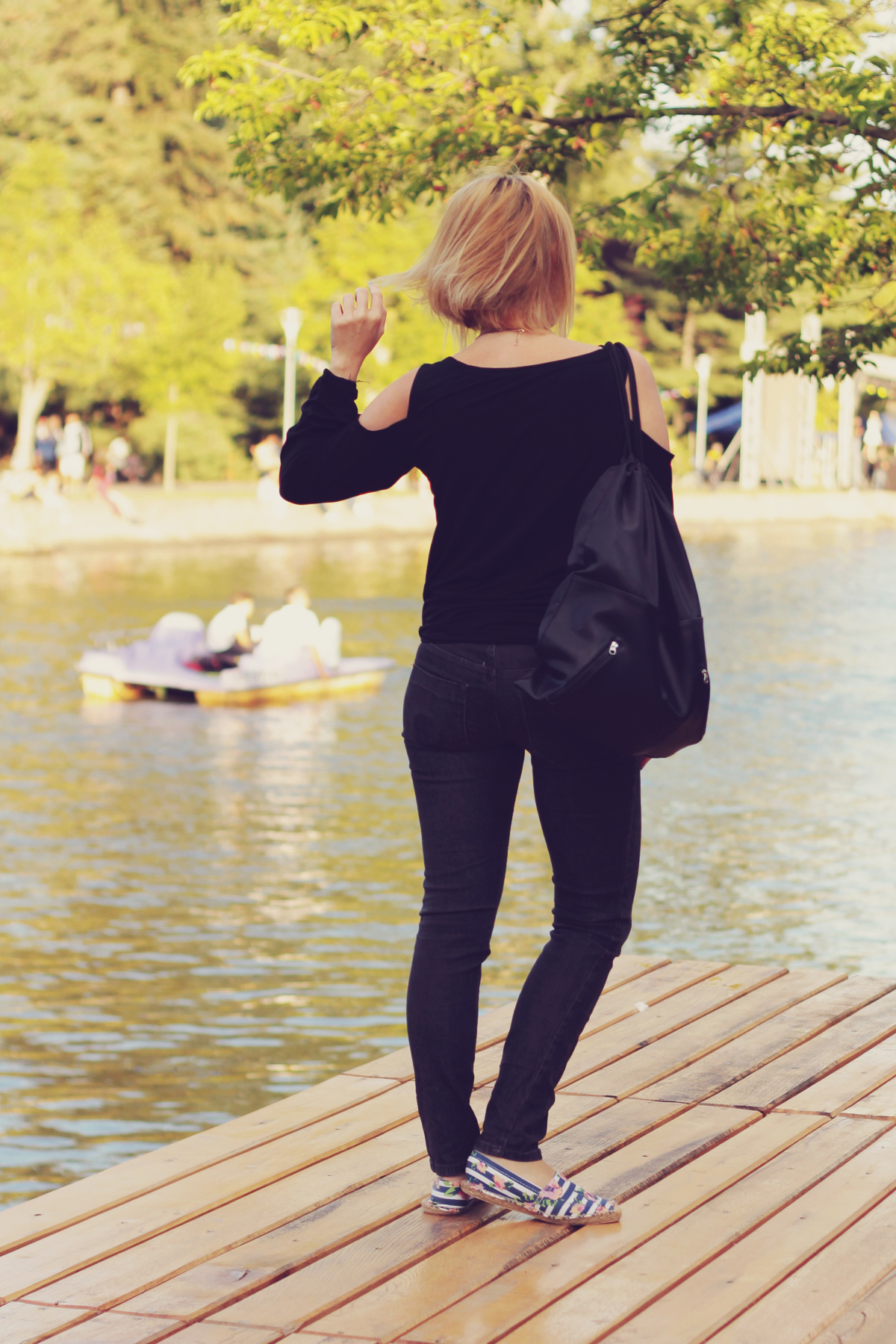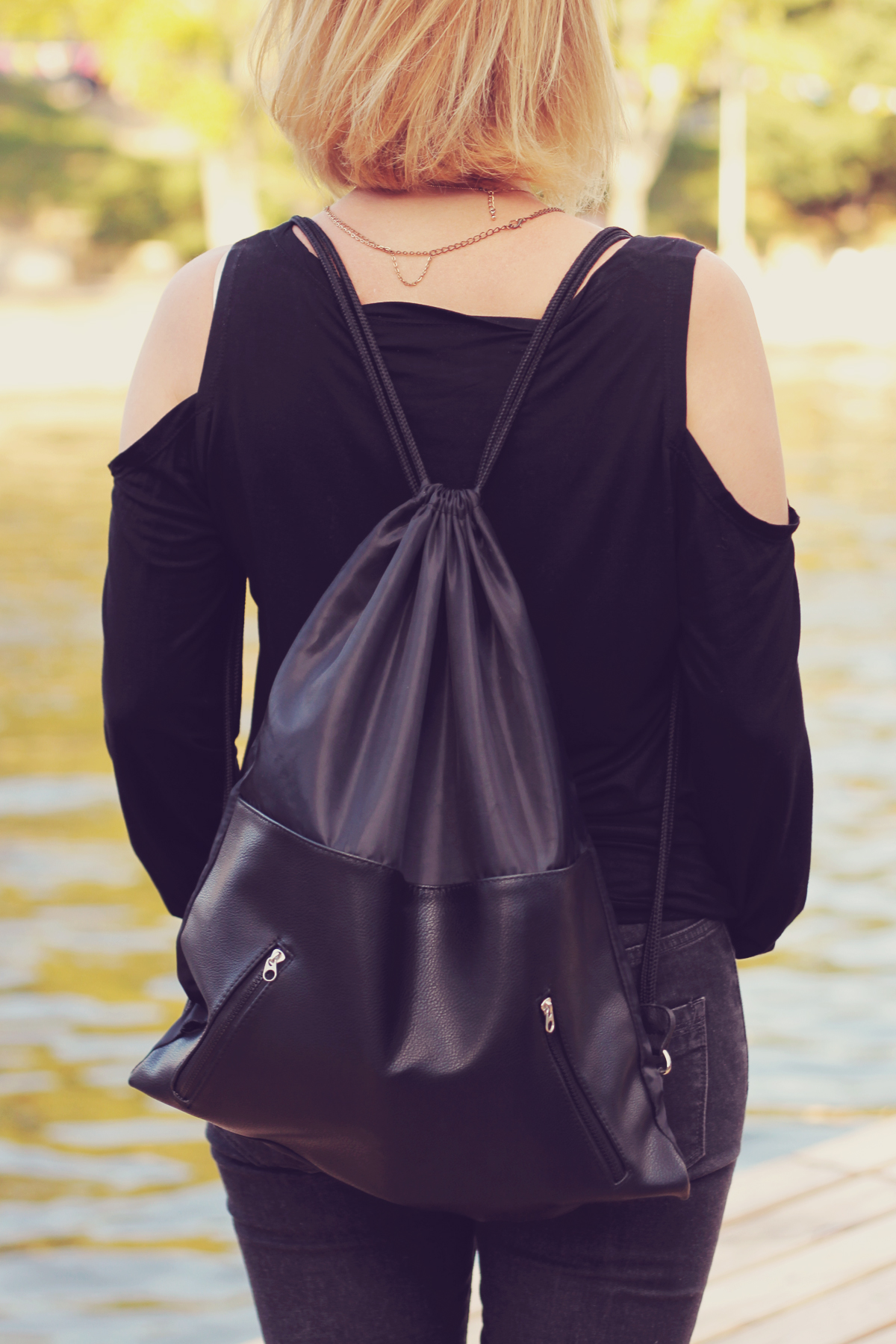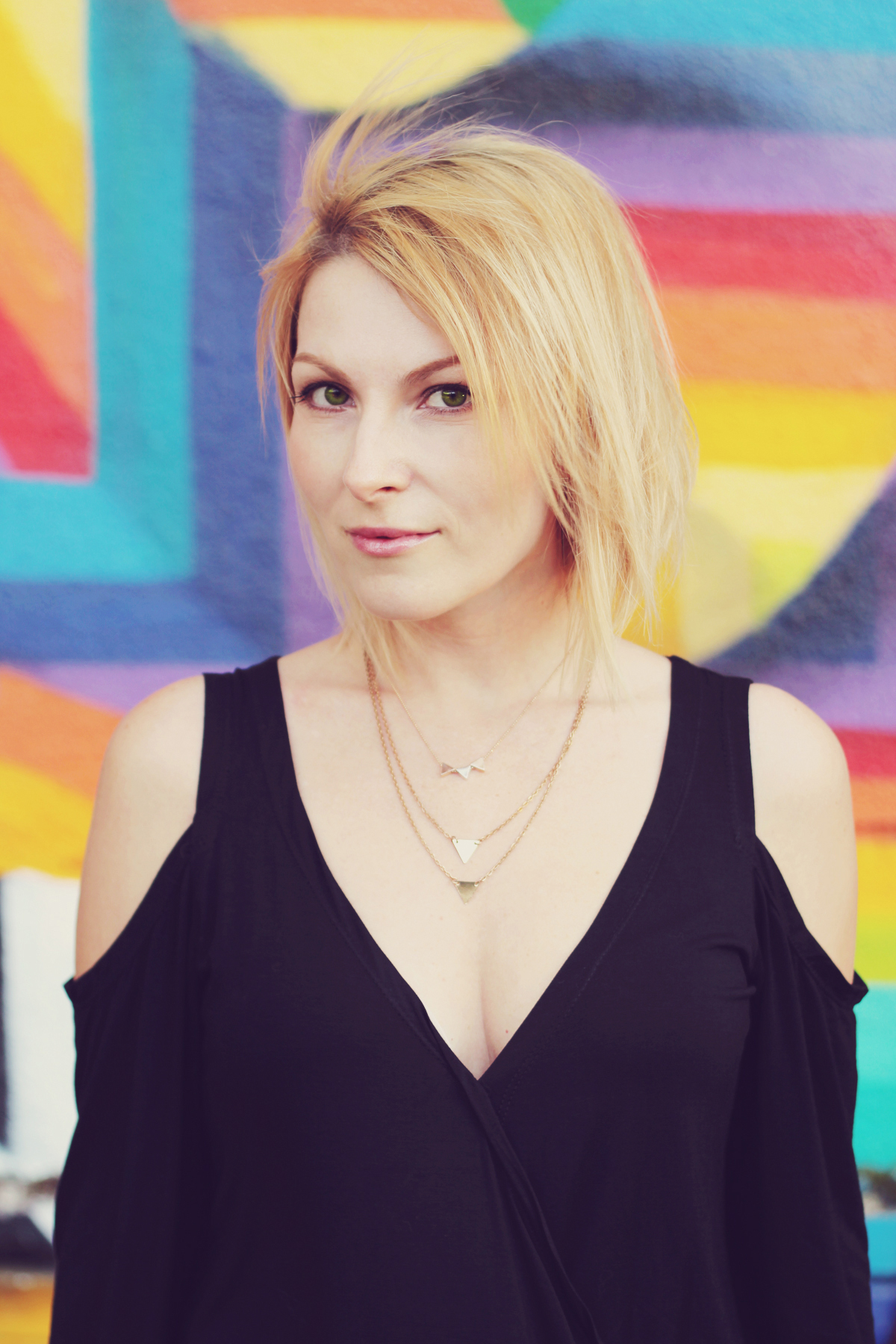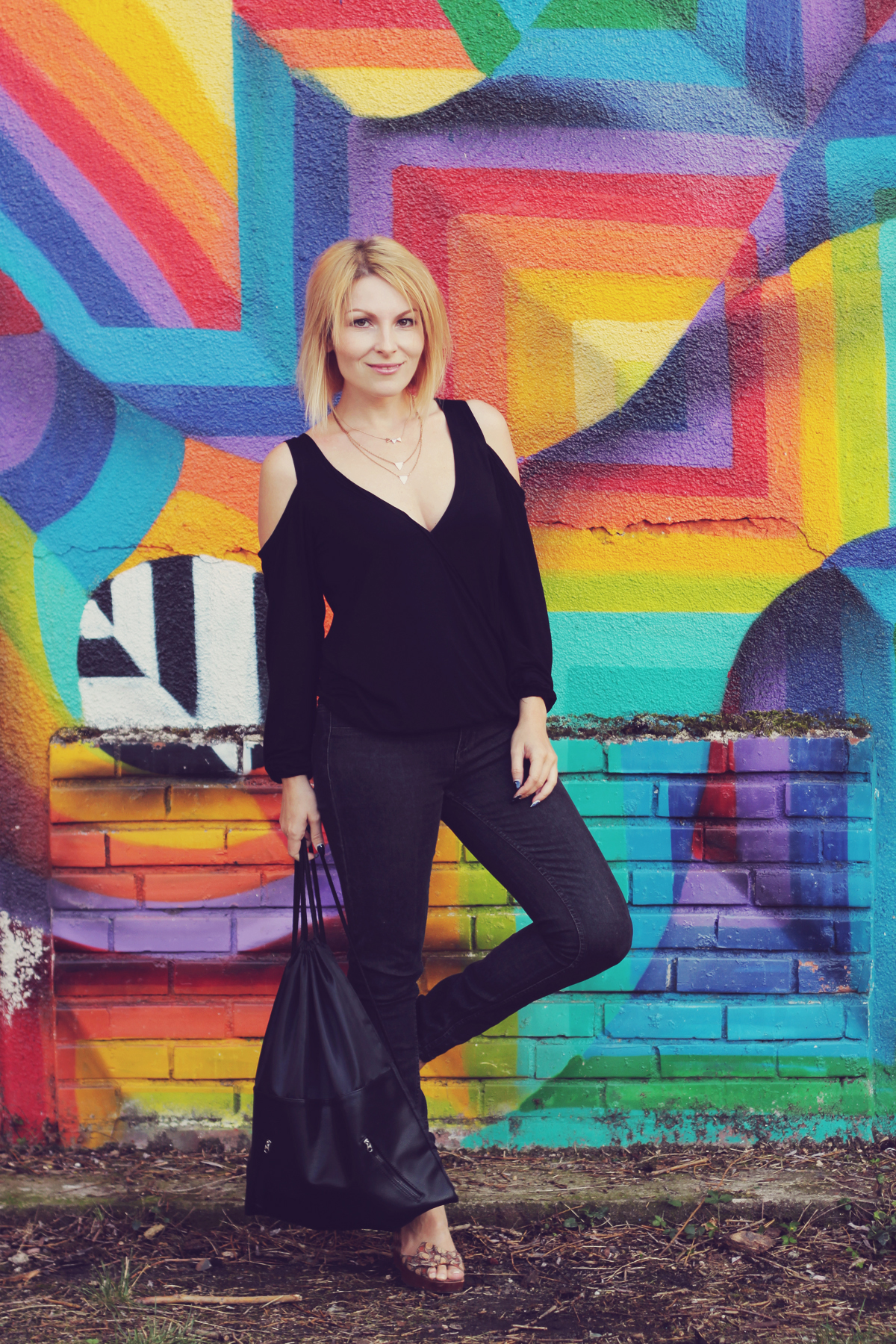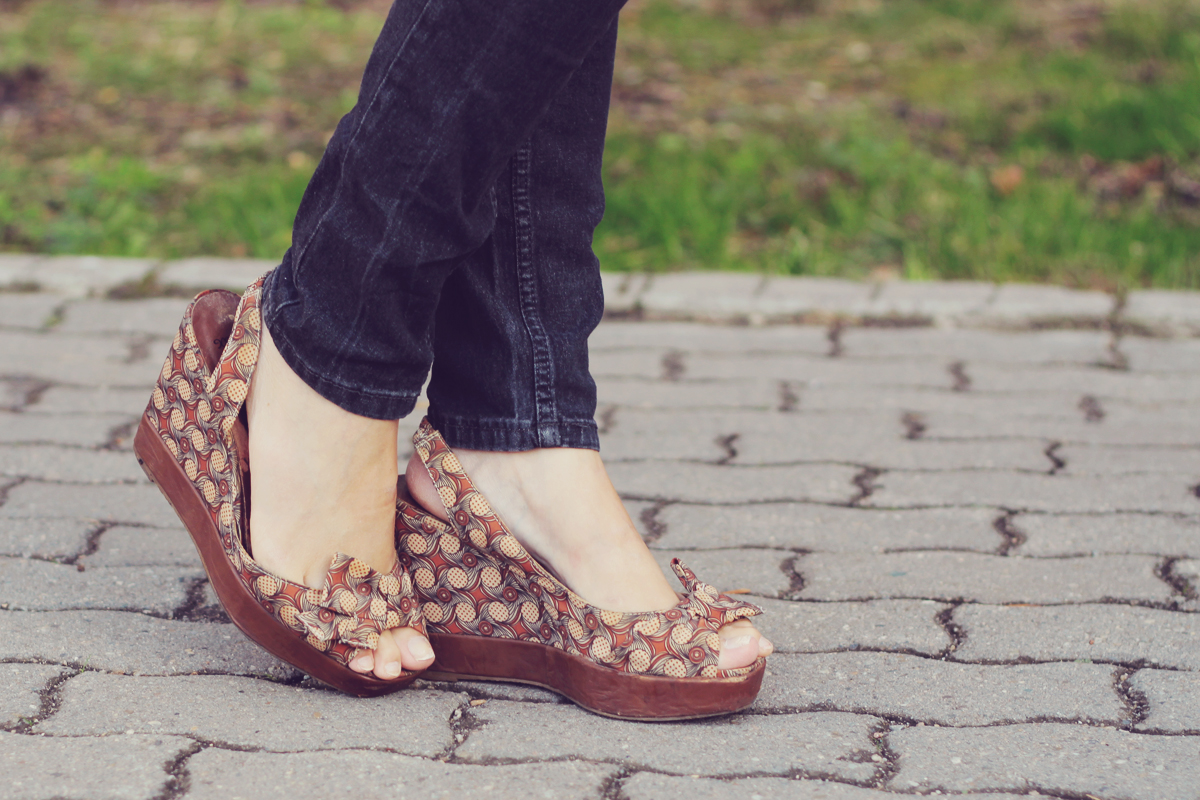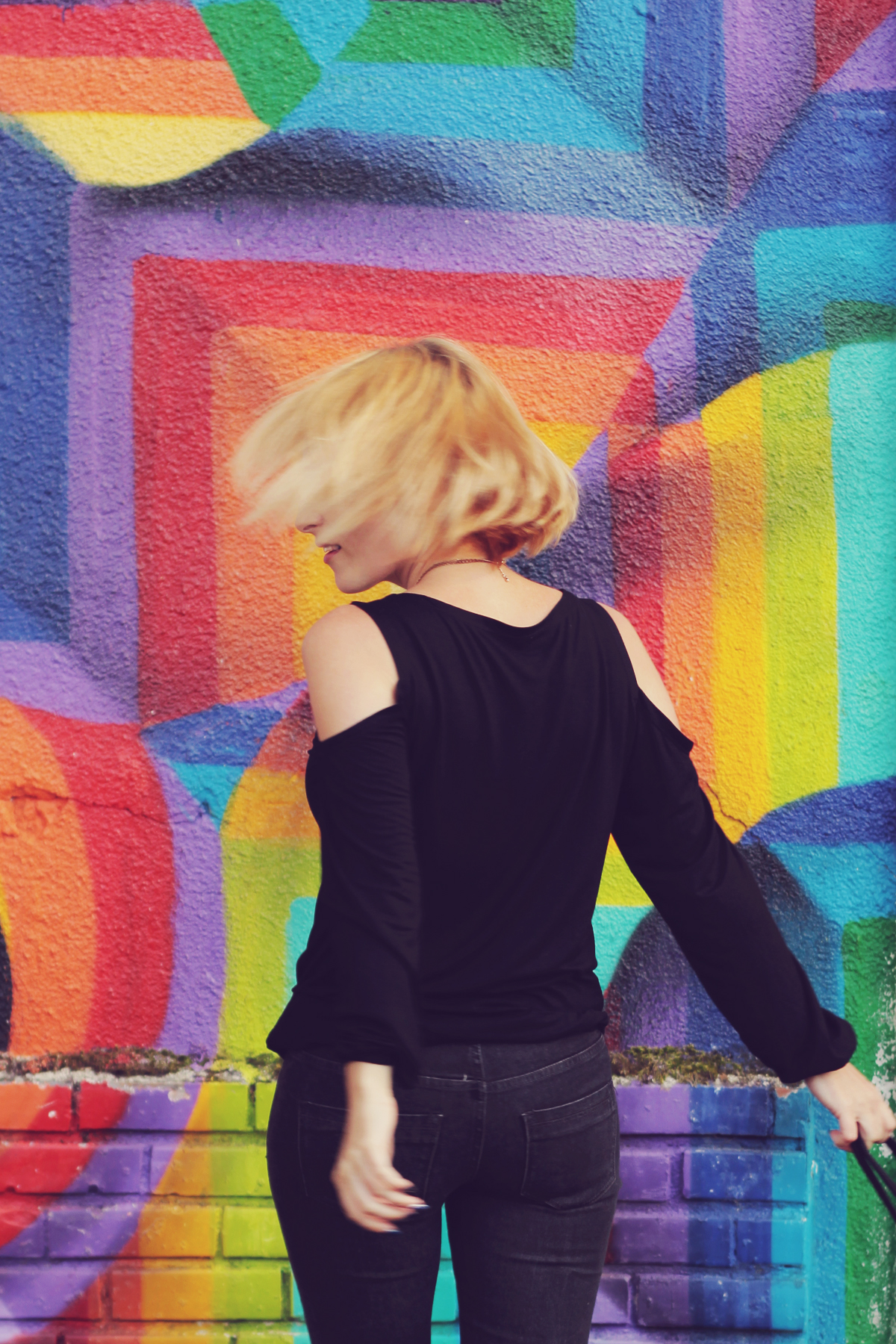 Wearing:
Black Off-The-Shoulder V-Neck T-Shirt // SheIn
Dark Grey Slim Jeans // Bershka
Black Backpack // C&A
Floral Espadrilles // Lidl
Platforms // Pull&Bear (old)
Geometric Necklaces // SammyDress and Bershka
.
Photos by: Diana Suciu
.
Until next time,
xoxo
Get this look for $38+ on Lookastic: Black Long Sleeve Blouse, Grey Jeans, Navy and White Espadrilles, Black Backpack