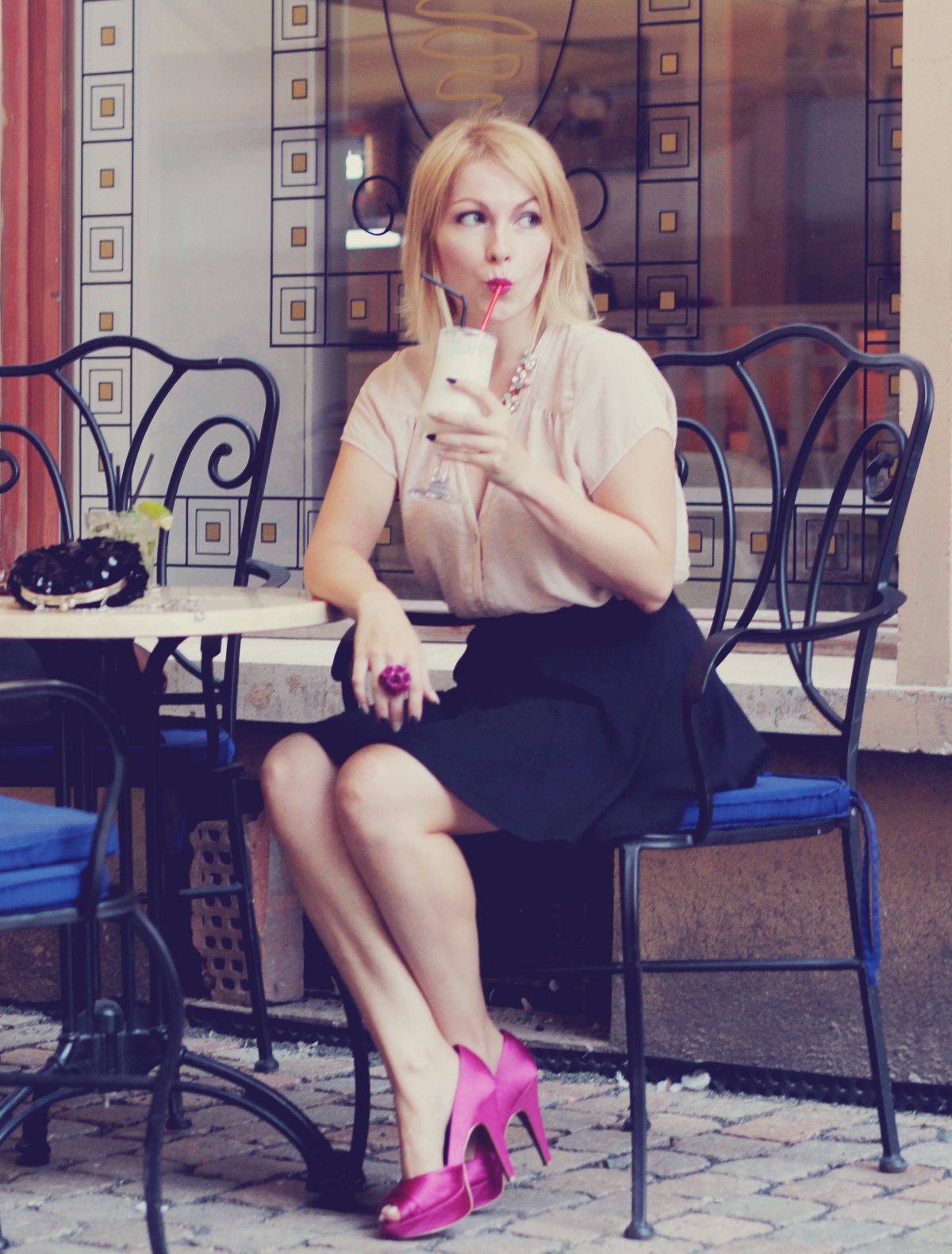 Just like any other girl out there, I am just like you, one who wants to show off her legs once in a while. I just came back from my vacation and my seemingly nonexistent tan was still present. And my favorite fuchsia shoes were dieing for a stroll on a still warm Sunday evening. So I got into cute mode, put on my fuchsia lips to match the pumps, got my glittery cute bag and sashayed out the door.
We (my girlfriend photographer Diana and I) like to explore our town every time we go out and shoot an outfit post. Snap here, snap there and we're done. Usually we don't care about people looking as long as we get those perfect, cute shots.
This outfit describes me perfectly: fun, girly and with a touch of pink.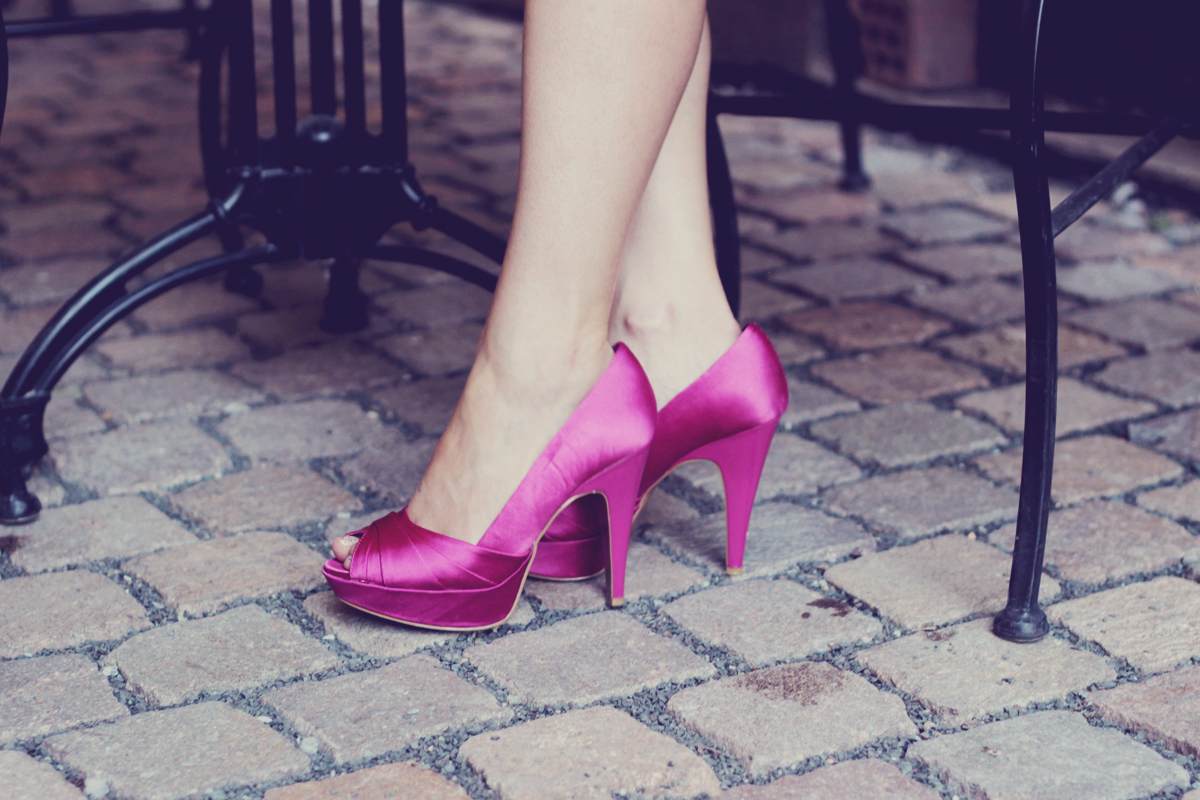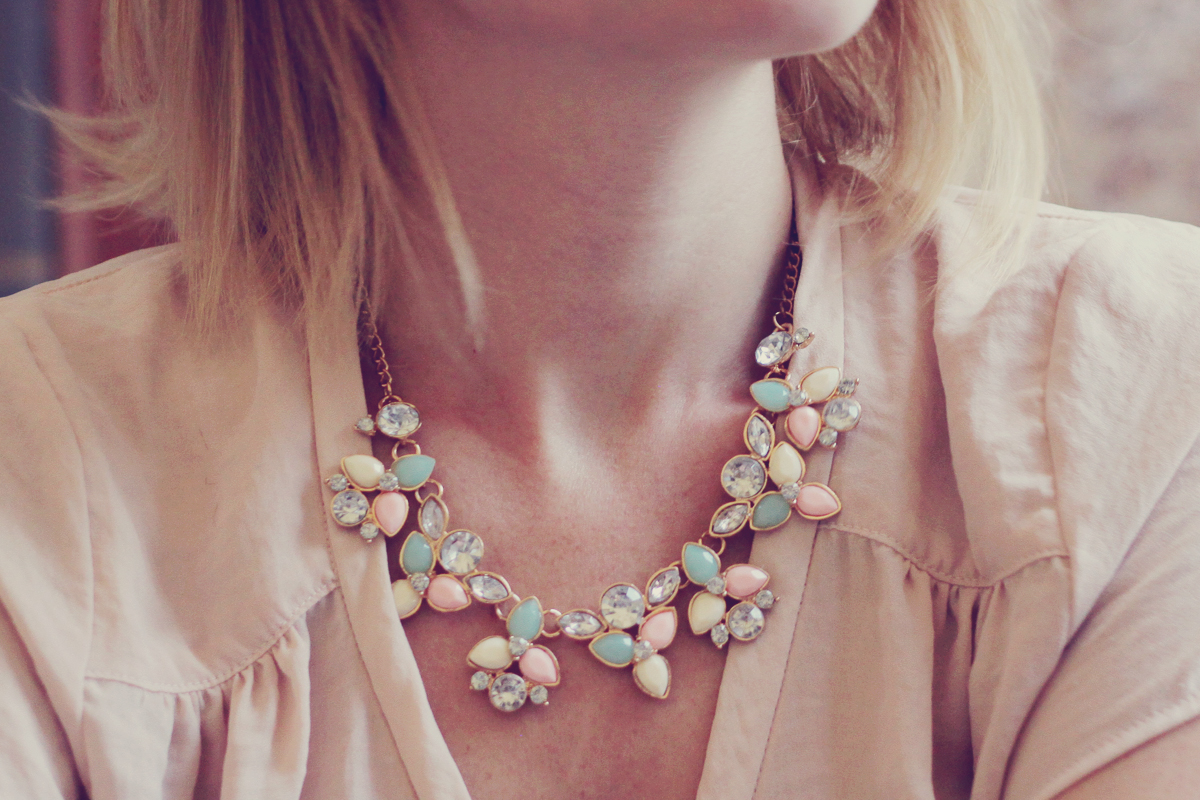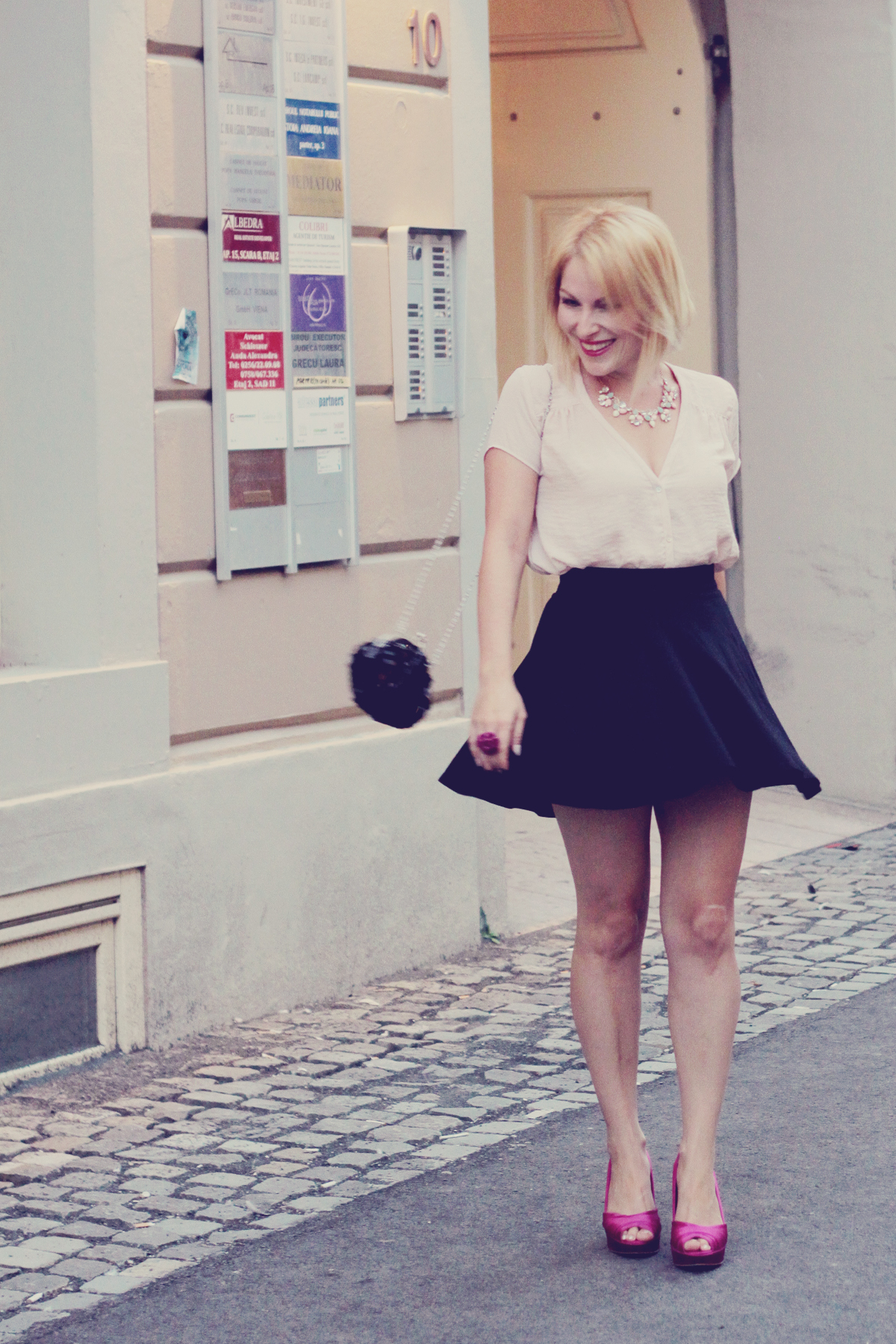 v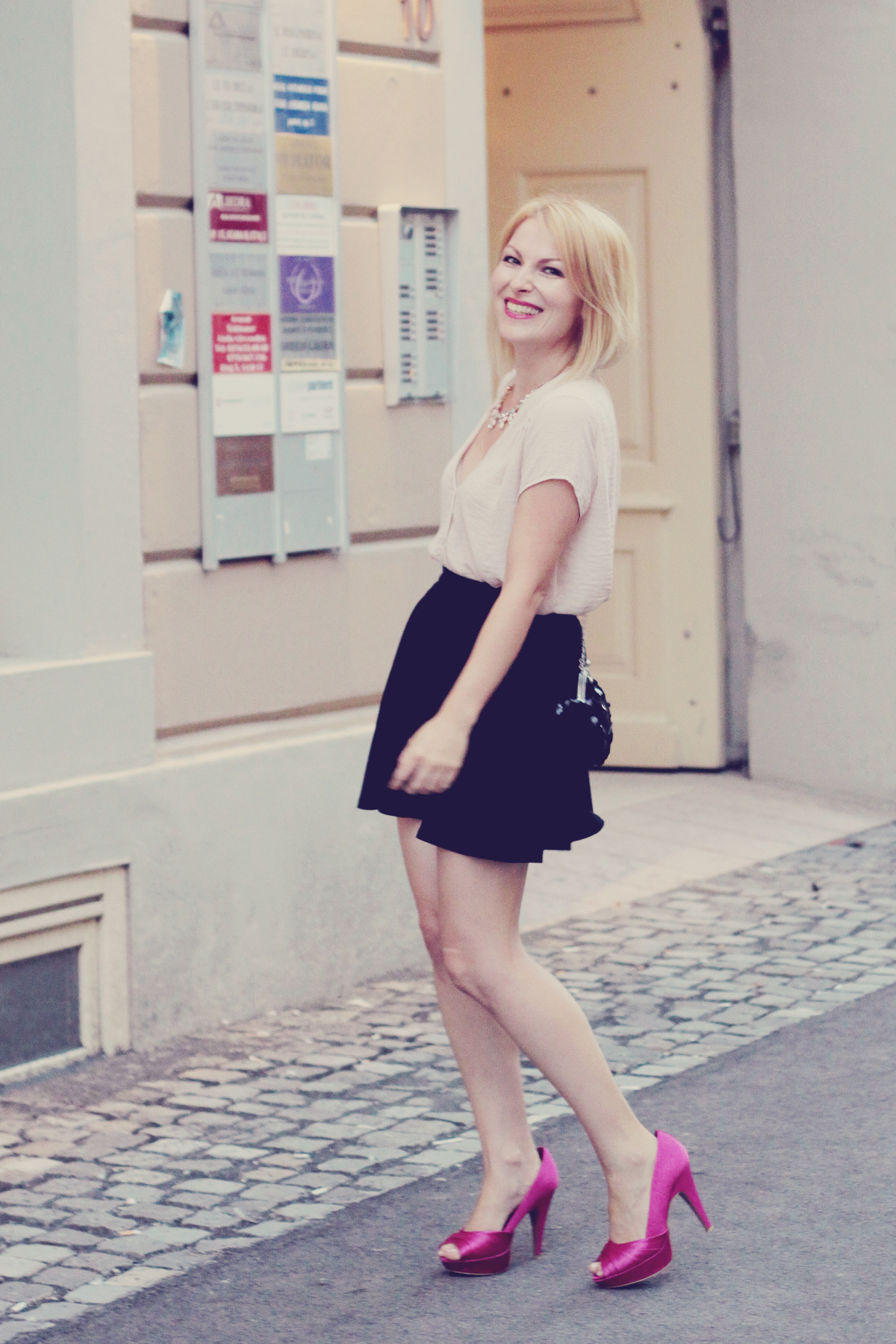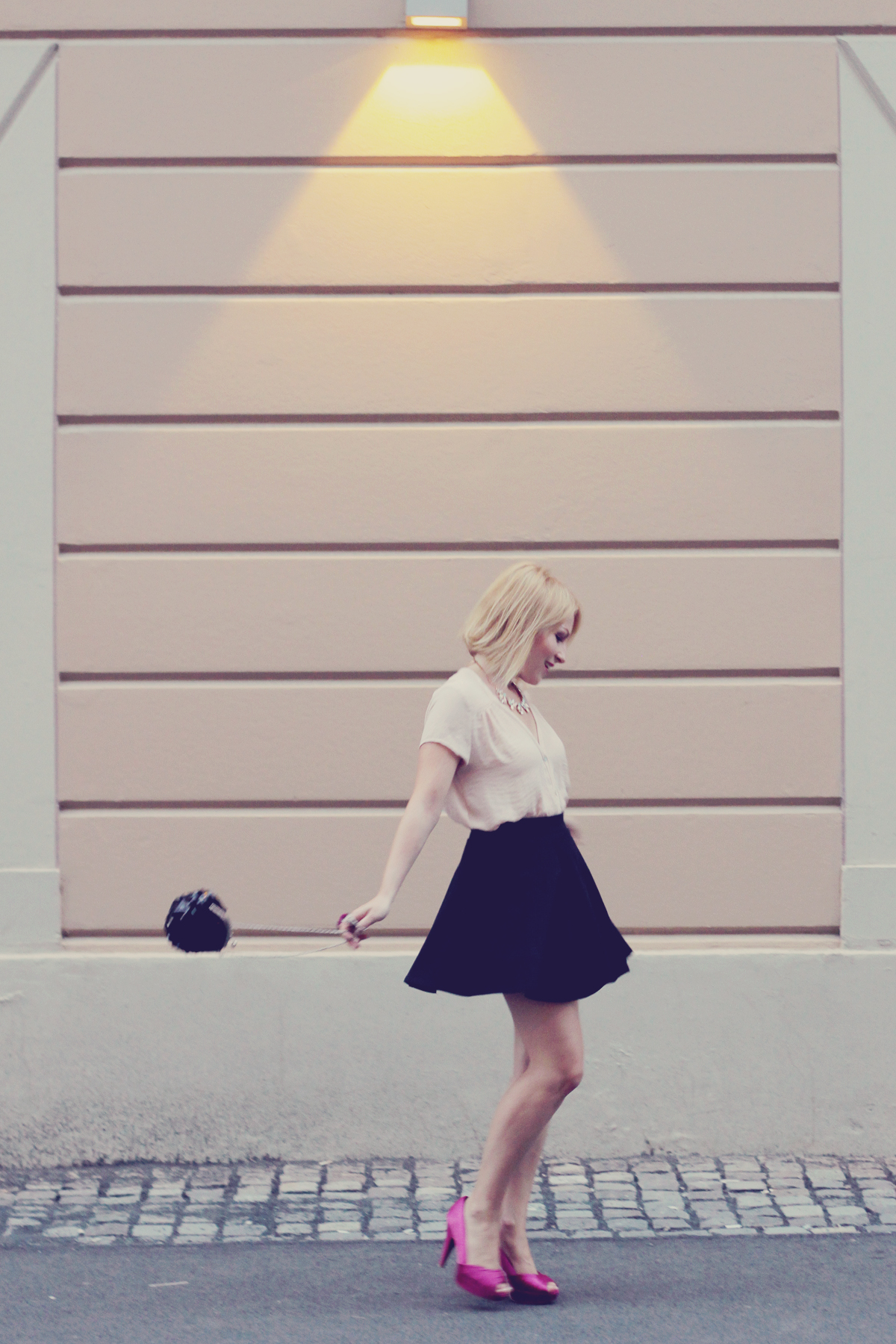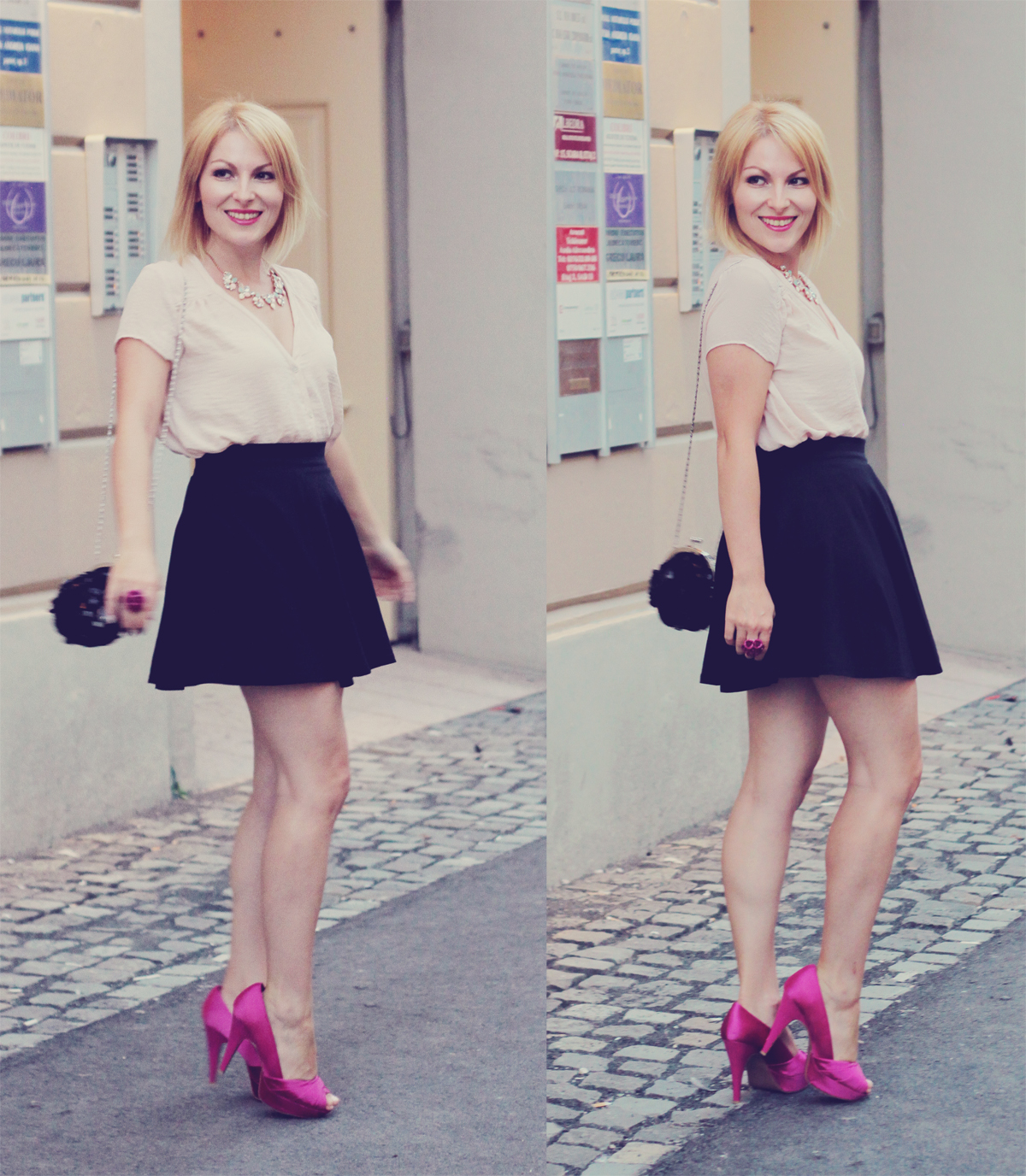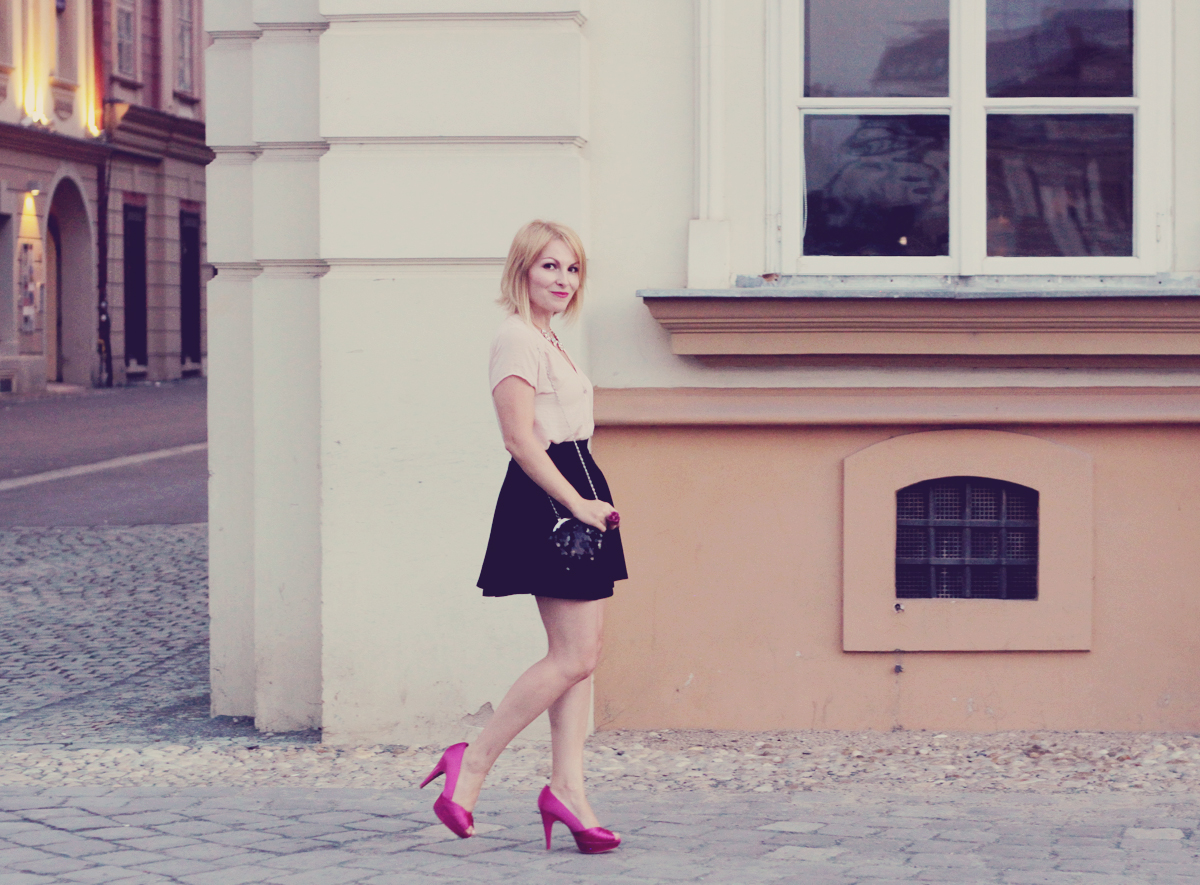 I love making these. Twirls, twirls twirls in gifs 🙂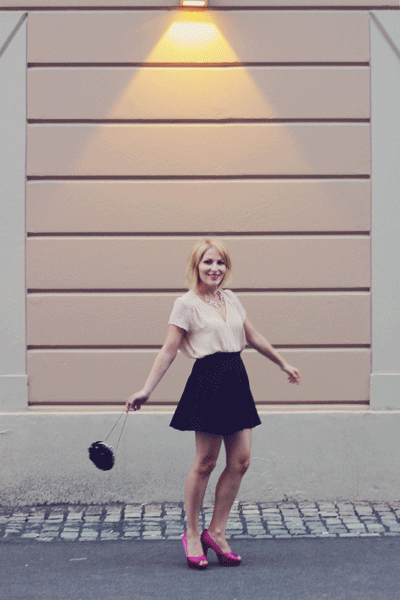 .
Photos by: Diana Suciu
.
Wearing:
Nude Shirt // H&M
A-Line Skirt // C&A
Pink Satin Peep-Toe High-Heels // Carvela Kurt Geiger London
Candy Color Leaf Pattern Necklace // SammyDress
 Glittery Clutch // Meli Melo
Ring // Accessorize
.
Lips // Revlon – Fuchsia
.
Get this look for $18+ on Lookastic: Pink Short Sleeve Blouse, Black Mini Skirt, Hot Pink Wedge Pumps
Until next time,
xoxo