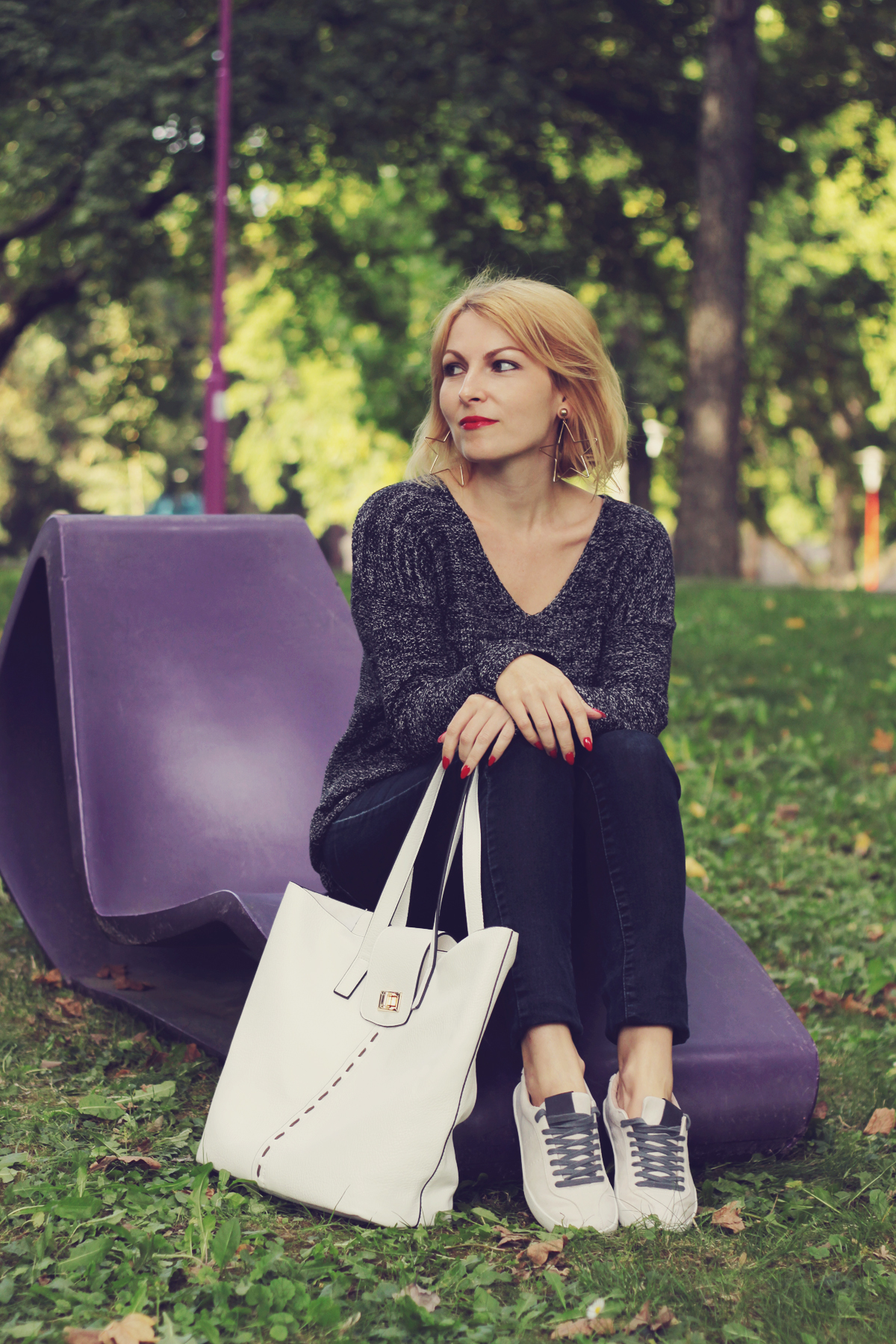 I miss the warm, sunny weekends that we used to have. Right now I'm in a very strange, restless mood and can only blame the never stoping rain for. Nothing is to my liking, I'm sleepy all the time, I have no mood for anything and if I don't manage to do a proper shoot I get pissed. Soon the days will get shorter and that will be a challenge. I really am a Summer child. But I shouldn't be complaining and be a sour puss. There is beauty in every season, I guess.
But two weekends ago it was beautiful, gorgeous Autumn weather and a light to die for. After a Saturday spent with friends at a garden party and freezing our asses off outside by the candlelight (because why go inside?), I enjoyed my Sunday basking in the sun. And what a gorgeous sun. I got up late, as one does on a Sunday morning, drank my coffee and off we went for a walk in the park.
This outfit is like I like my weekends to be: fun, relaxed and casual but with a cute twist. The cute twist here are the earrings which I bought in London several years ago and loved, loved the huge star shape. They are the perfect pop of cute bling here.
I got my nails done two weeks ago also and this time my mind was blank on what colours to do next, and because they had grown a little bit, I thought red long nails are perfect for October. I never go for red, and probably never will again, not that I don't like red, it's just not my style, I'm more of a pink girl. Lucky for me I had an old lipstick that matched perfectly. And this time I got to photograph my trusted friend also – my bike 🙂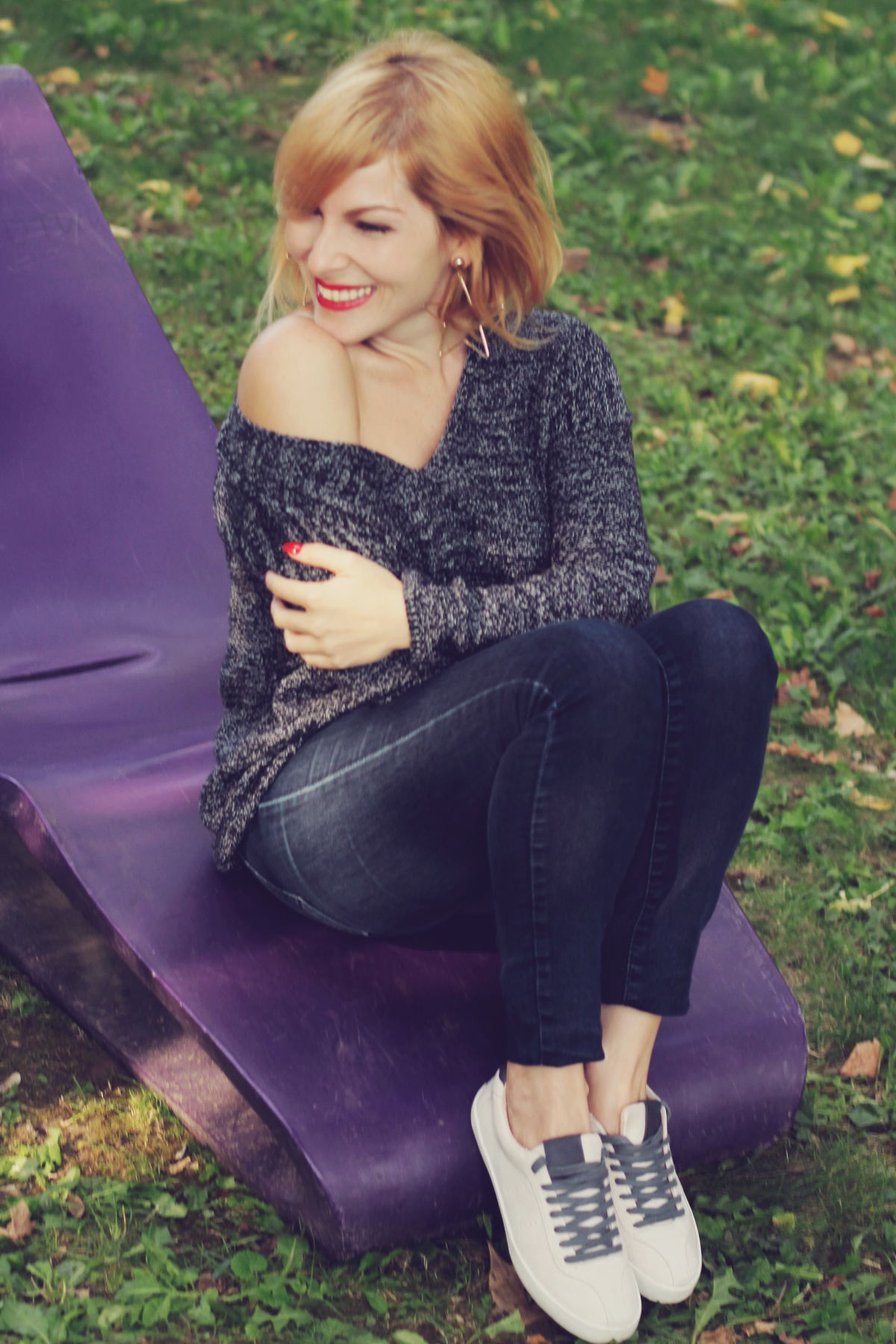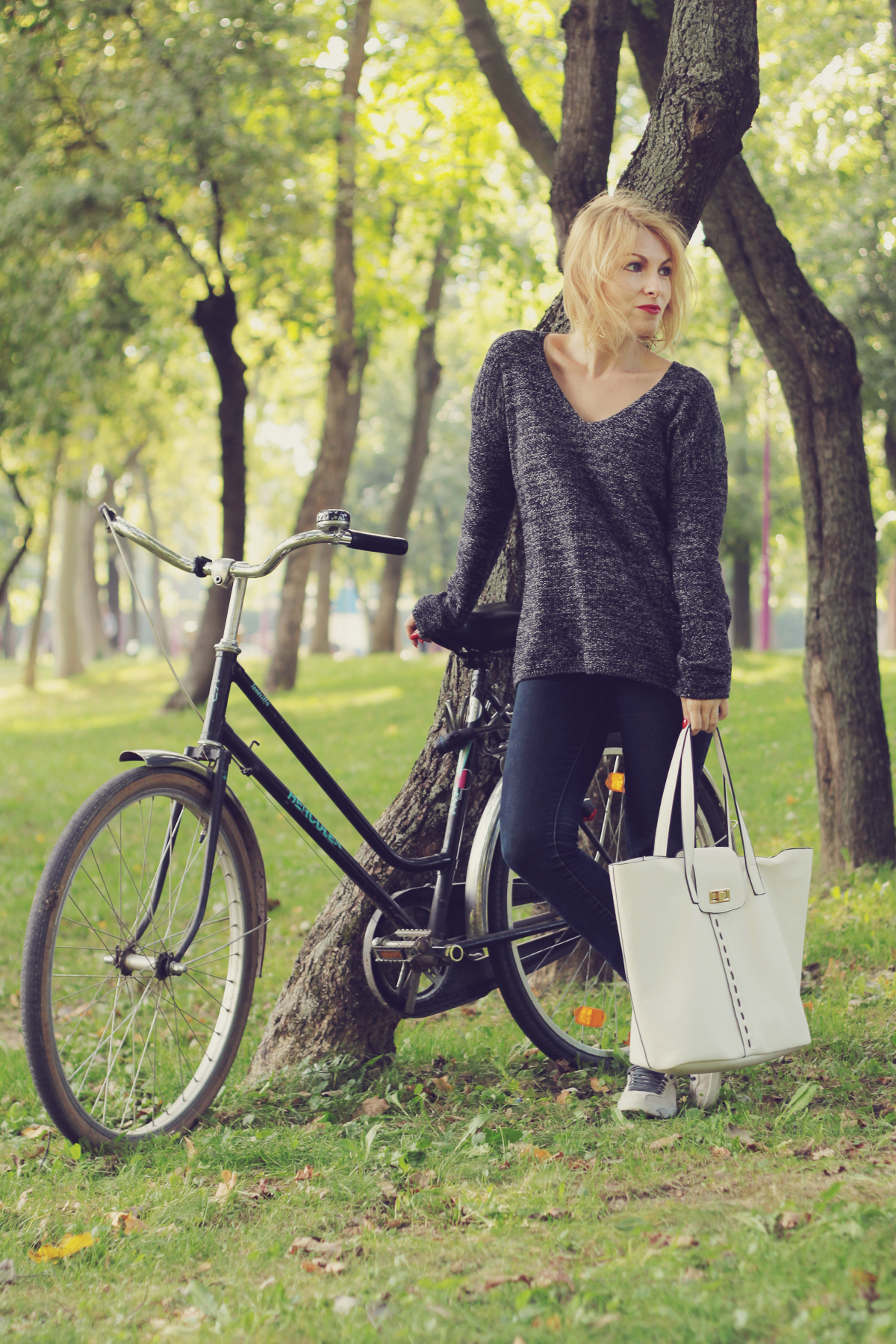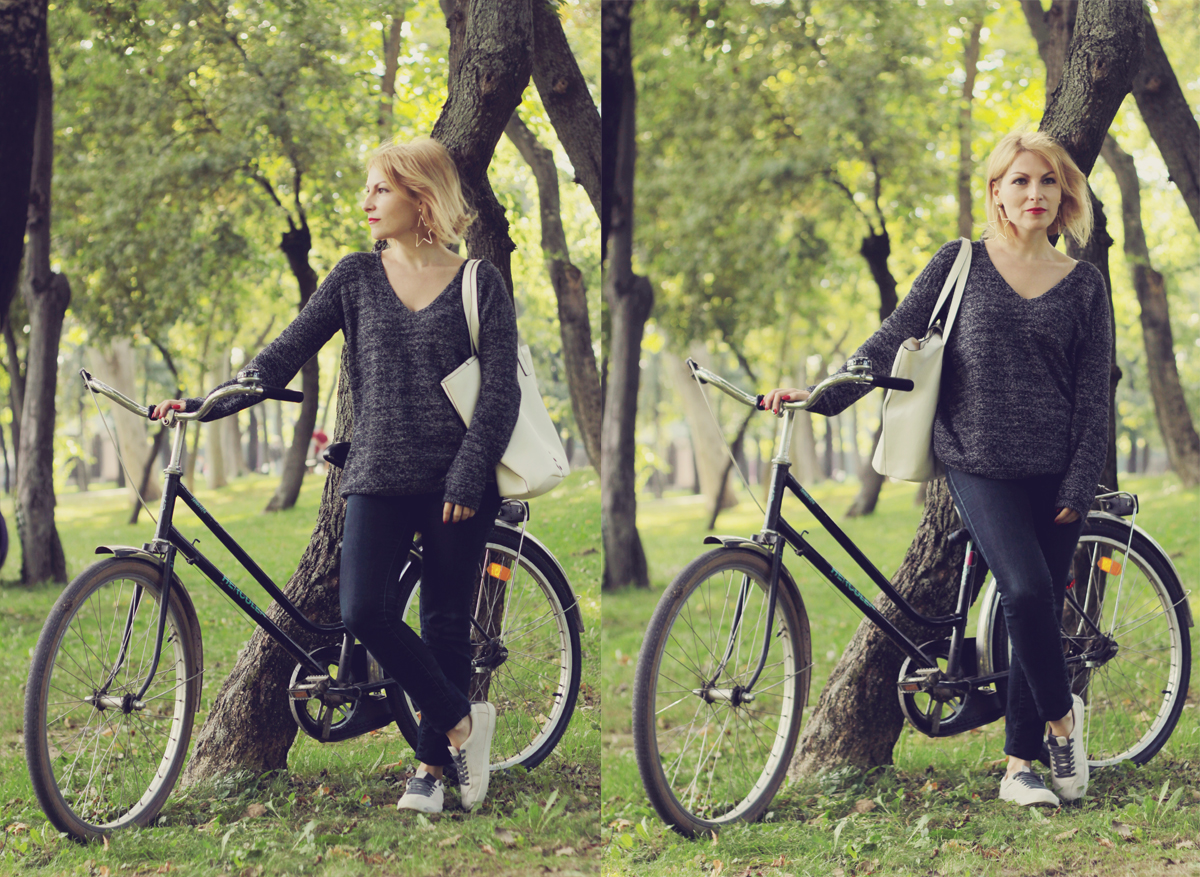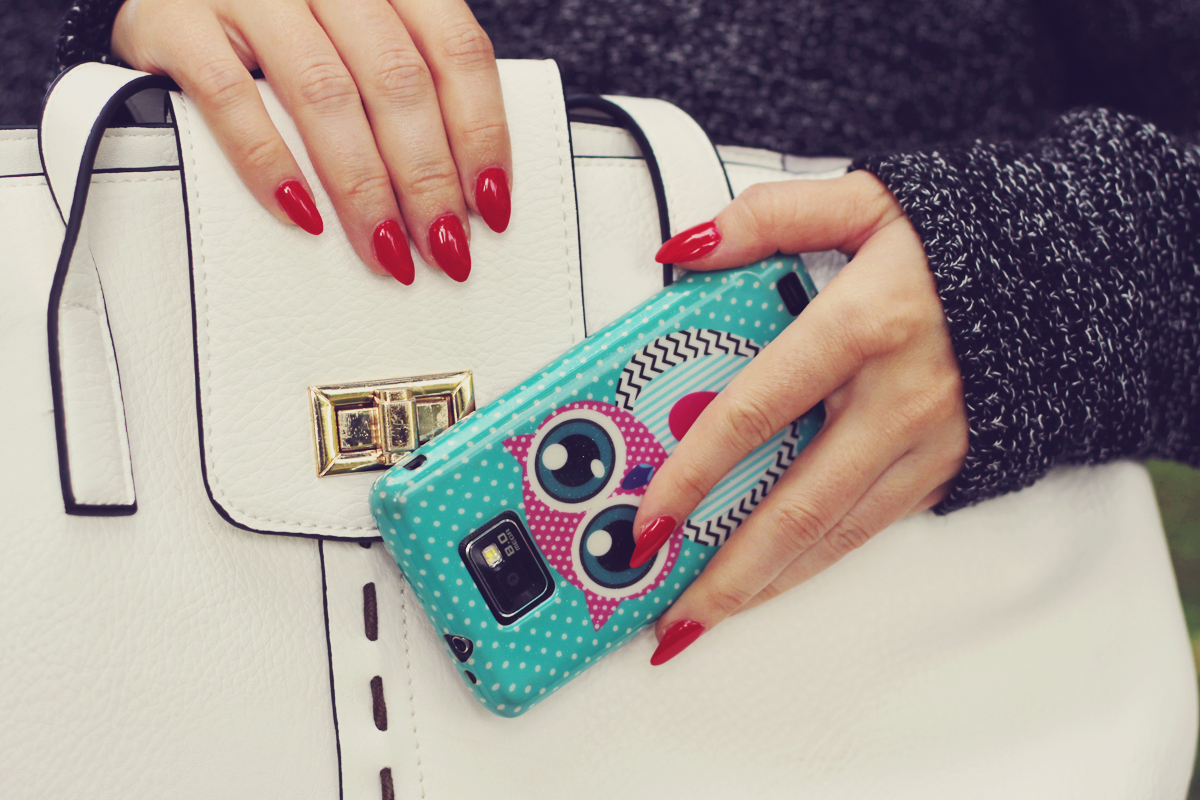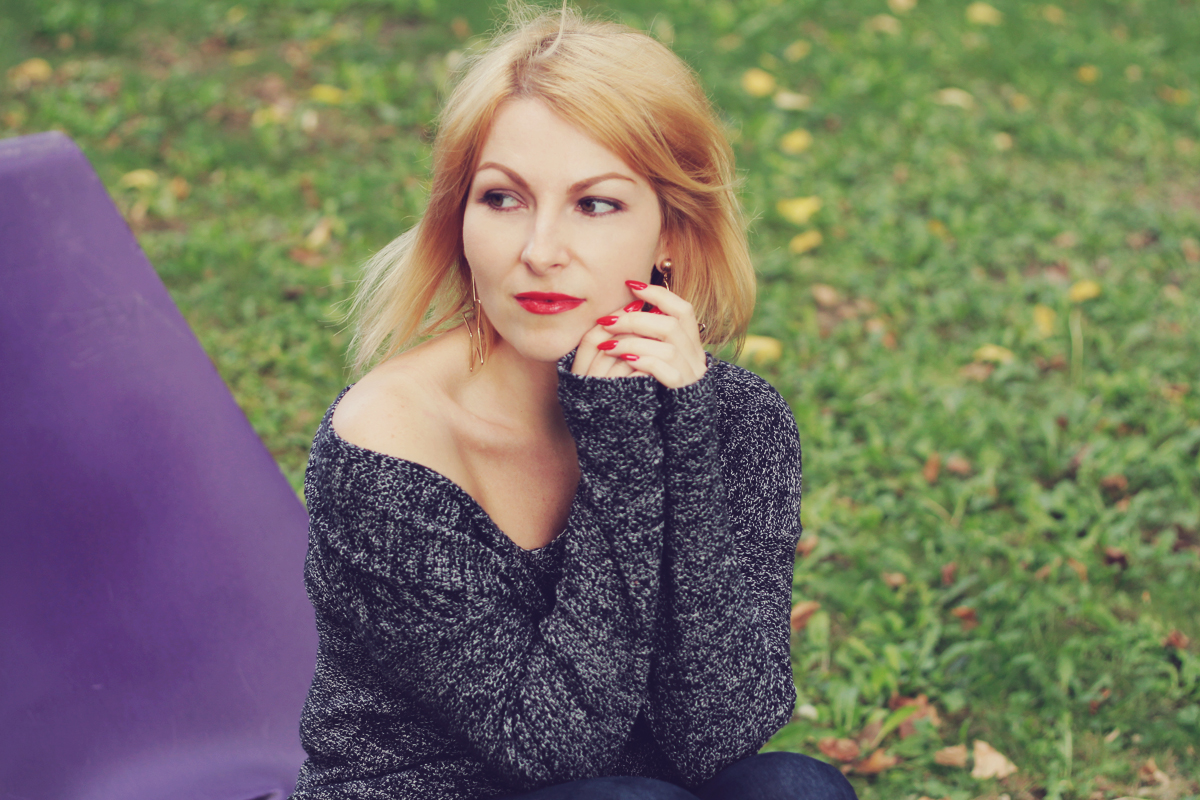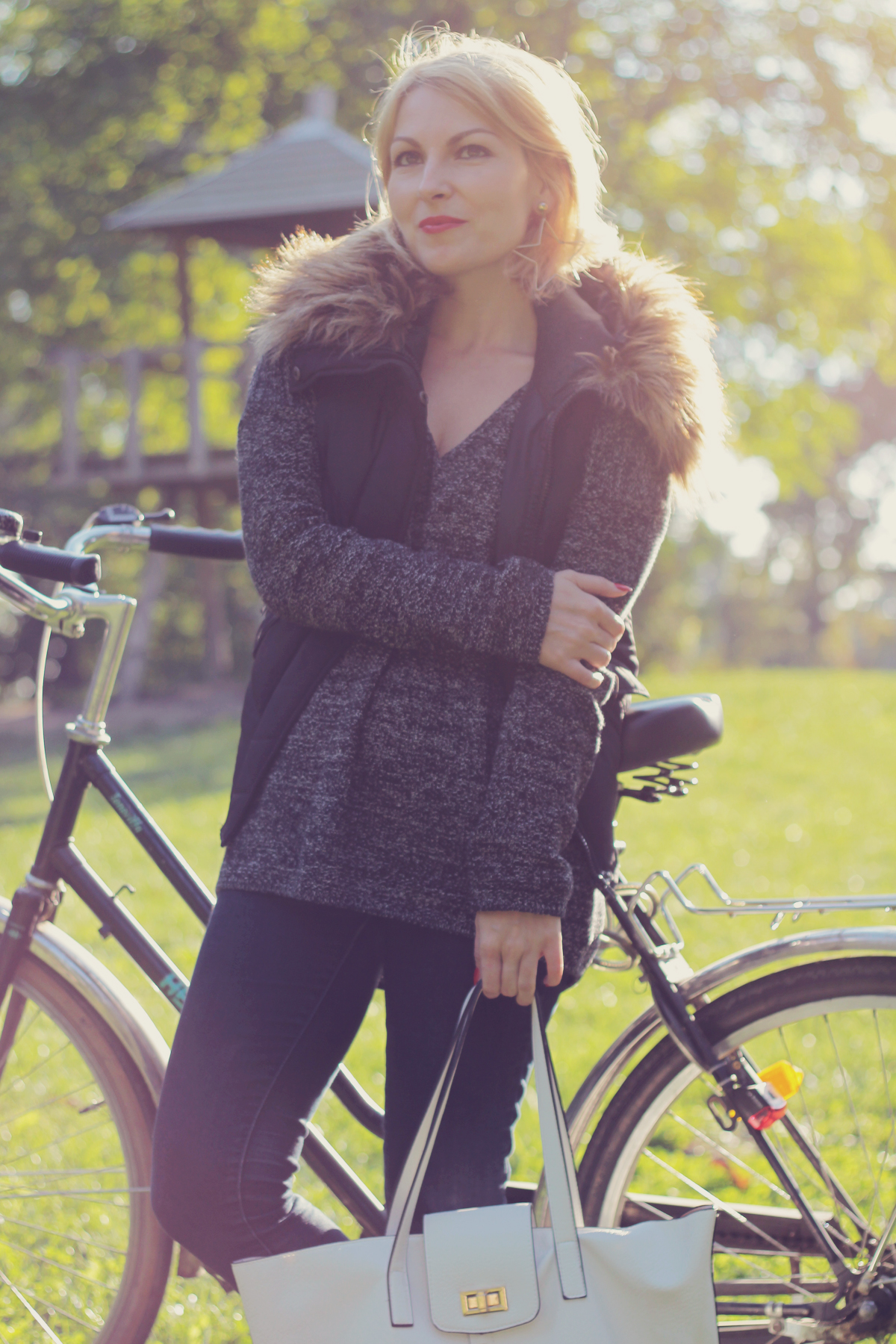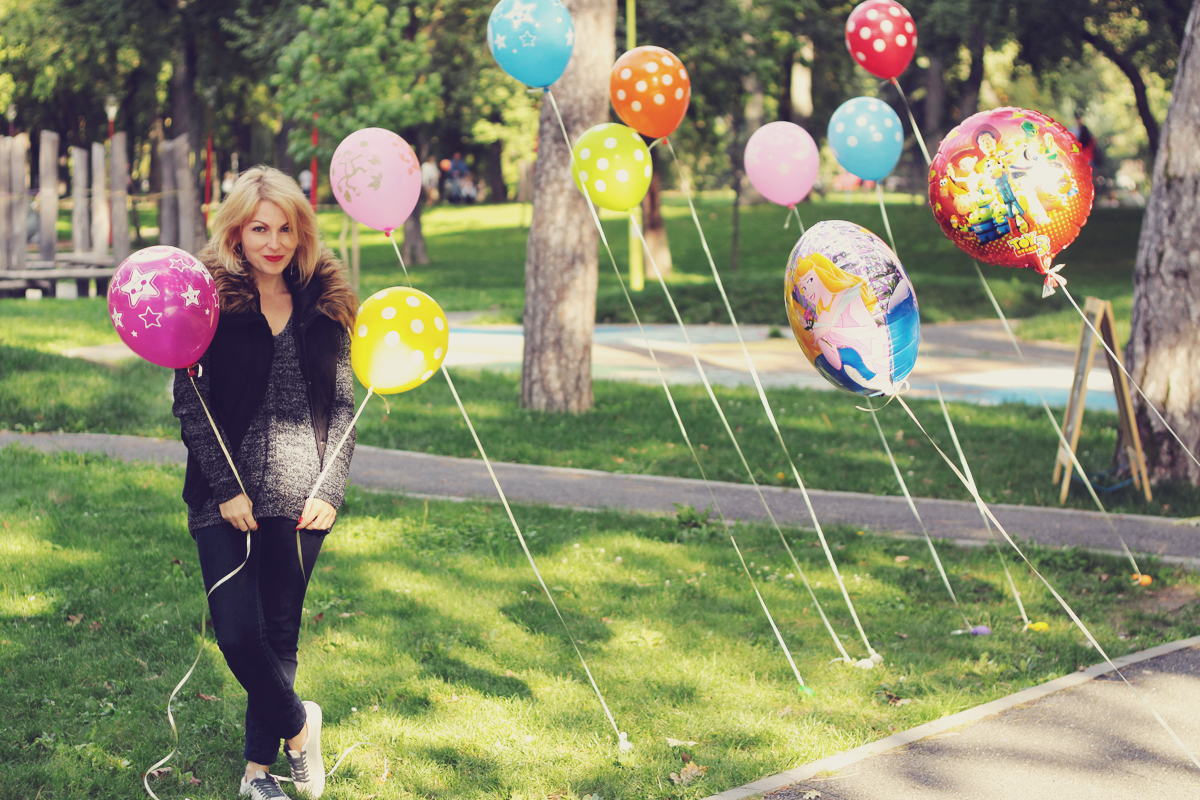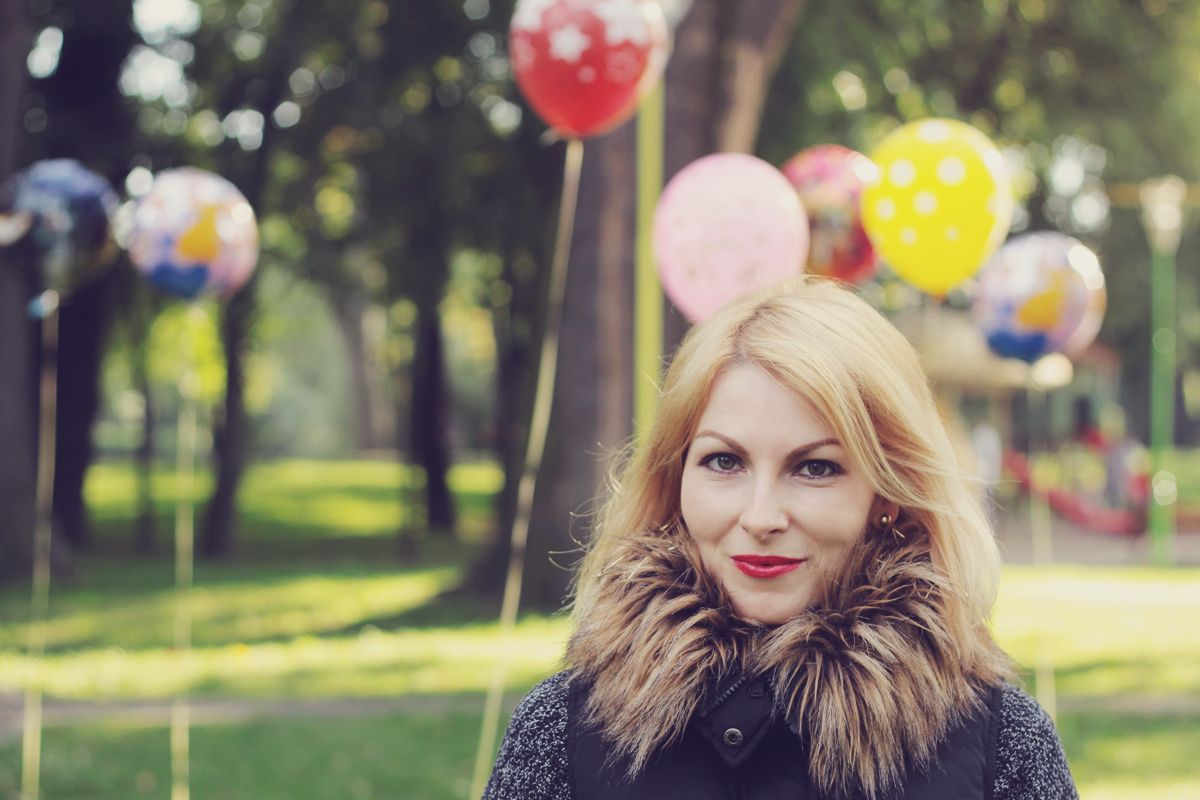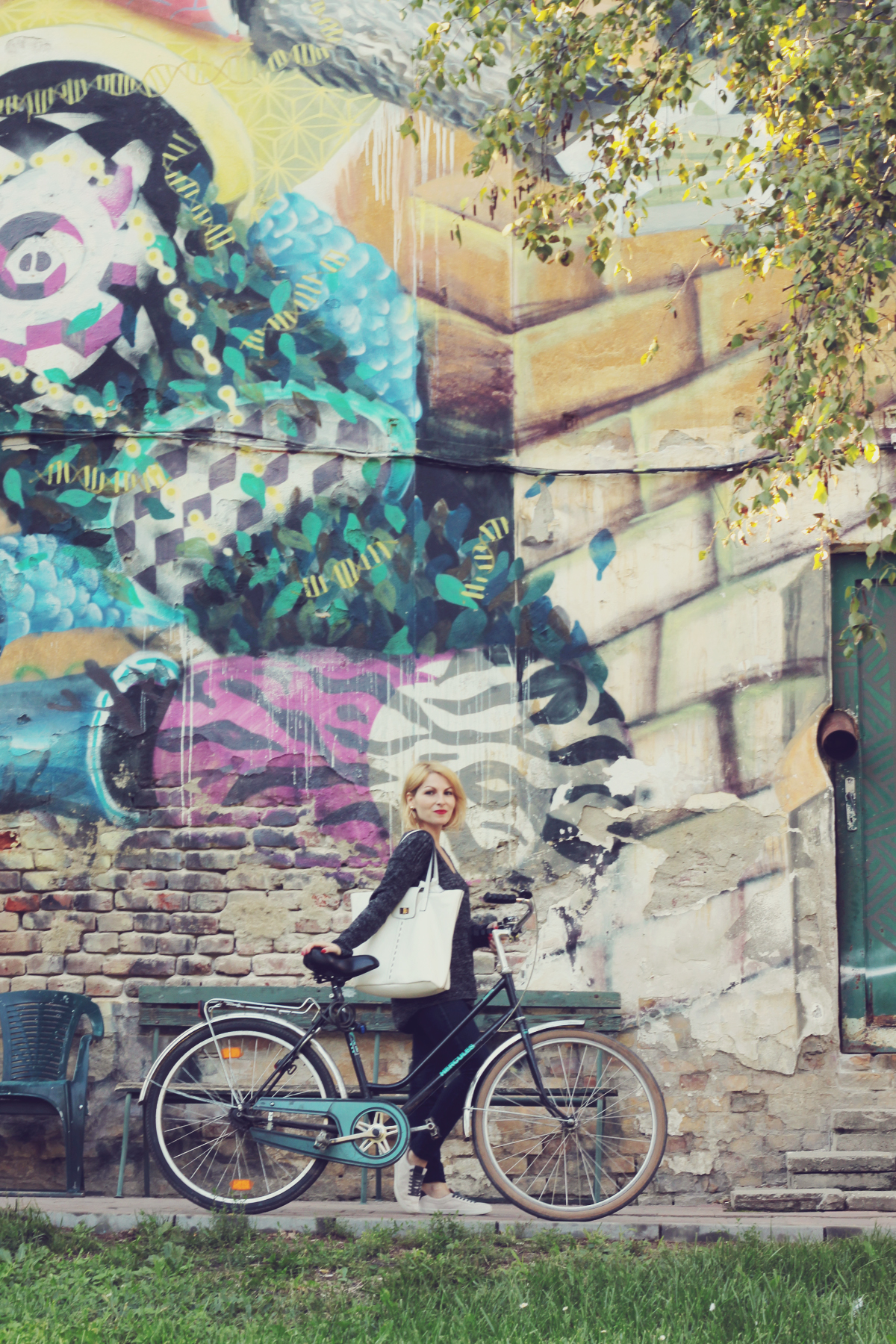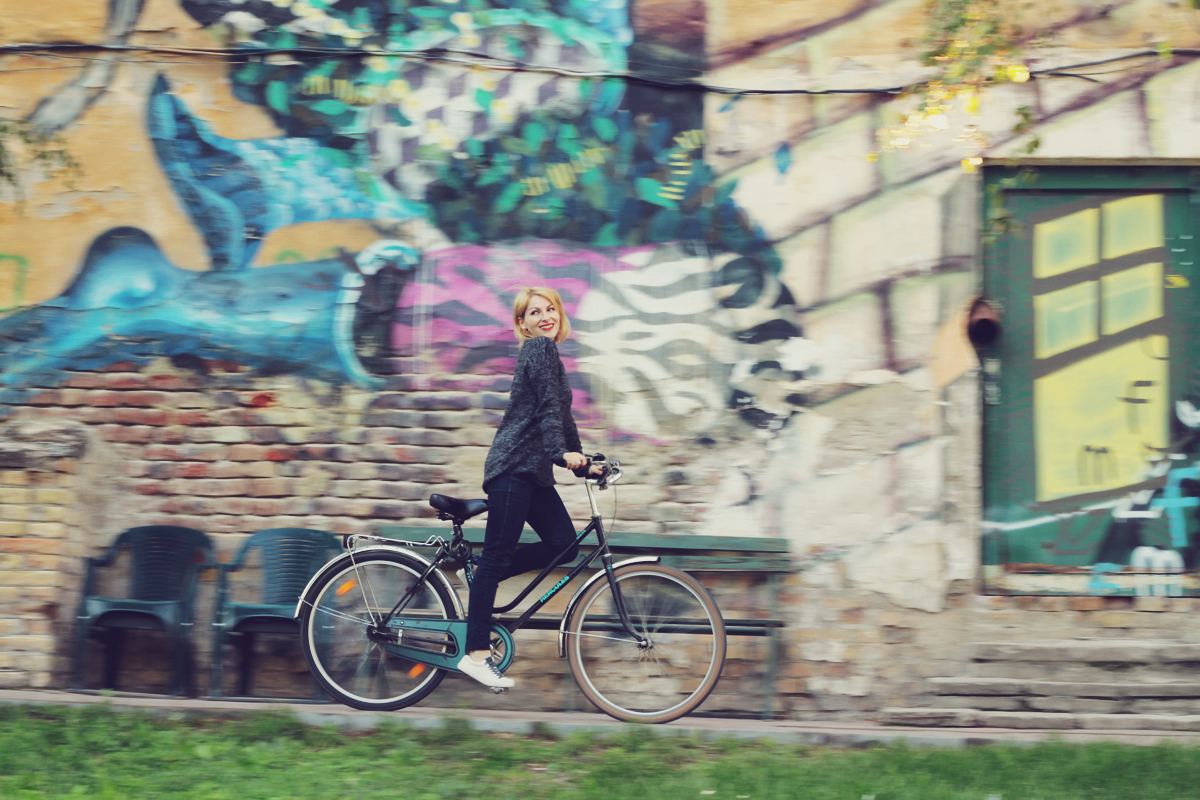 The Summer child 🙂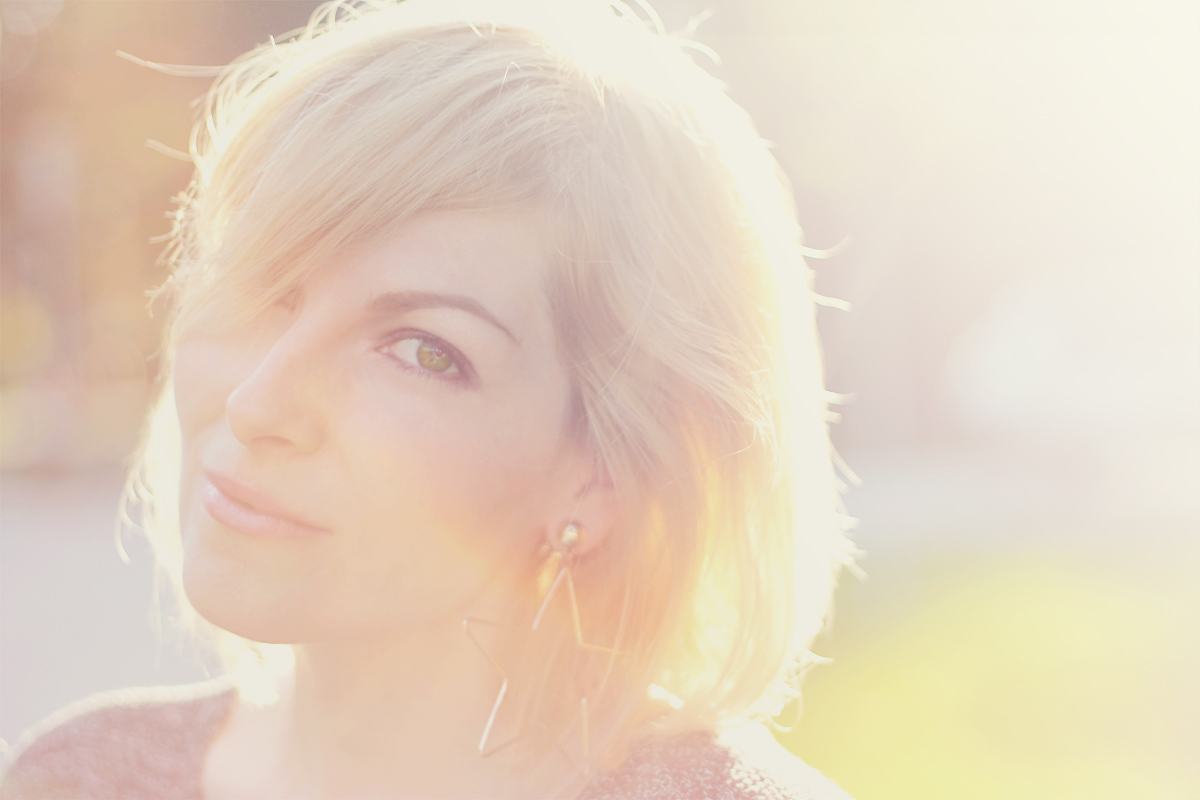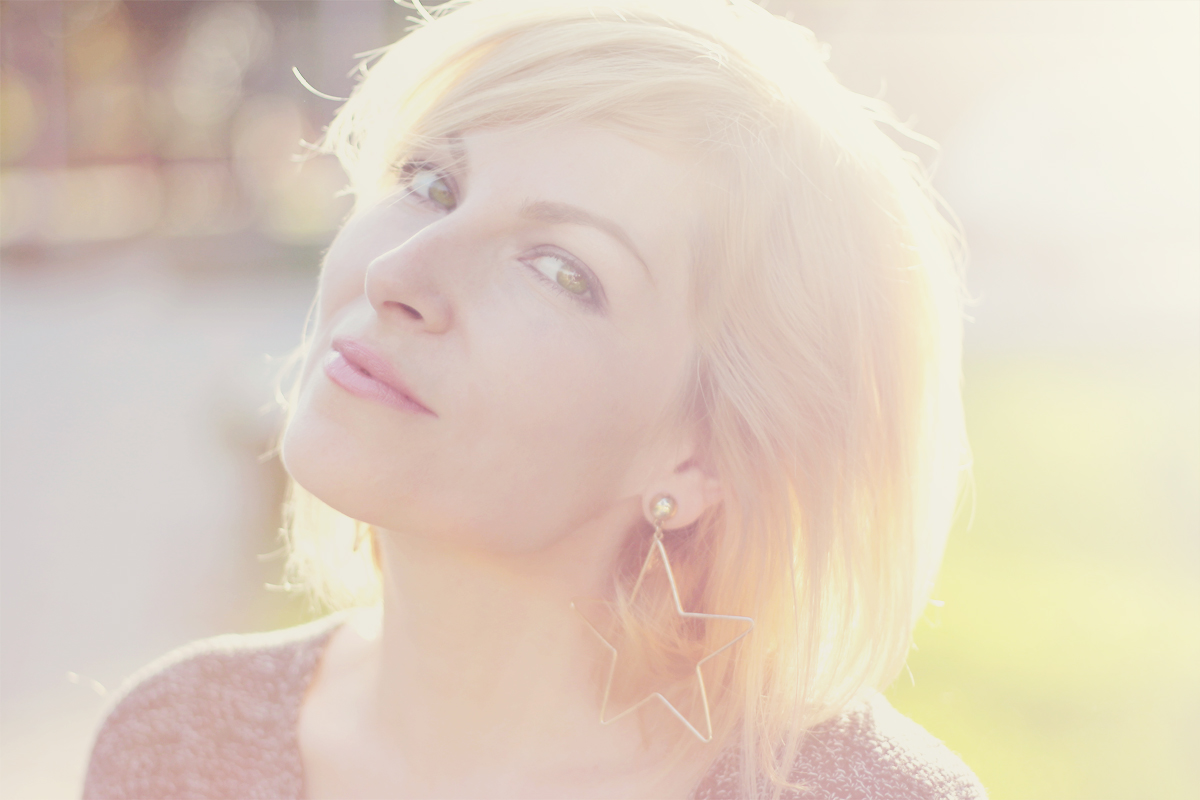 .
Photos by Diana Suciu.
.
Wearing:
V-Neck Jumper // H&M Conscious
Slim Fit Jeans // New Yorker
Plimsolls // Zara
Faux-Fur Slevless Jacket // C&A Clockhouse (old)
Large White Shopper Bag // CCC
Earrings // Claire's London
.
Until next time,
xoxo
Get this look for $64+ on Lookastic: Grey V-neck Sweater, Navy Jeans, White Plimsolls, White Leather Tote Bag
p.s. The Large Shopper Bag was a birthday gift from my boyfriend's mother. It came with another very cute white small bag with a delightful floral print lining. I promise I will do a post with it in the future.