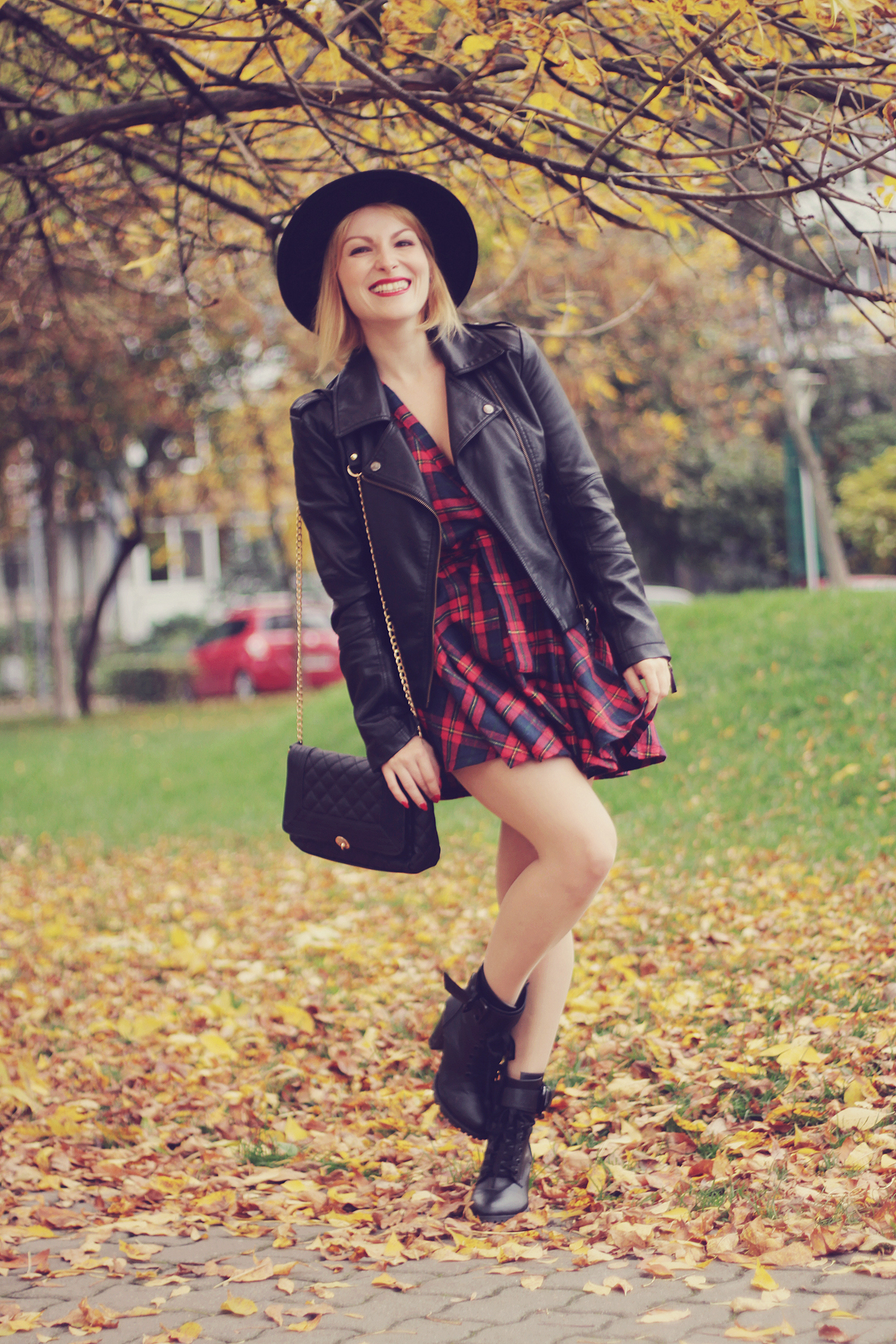 Right now where I live it's cold, until yesterday very rainy and extremely cloudy. By the looks of it, soon snow will appear and hopefully by December we will have a proper Christmas. Yay! I cannot believe how this year just flew buy. I guess adult life feels so much faster than childhood life. Waiting for Christmas from September to December, after the Summer ended, seemed to take F.O.R.E.V.E.R. when I was a child.
Tartans, plaids (whatever you wanna call them) always thought were the perfect Fall staples and make for a great transition into Winter and The Winter Holidays. Nothing says "Fall cute" better that a red tartan dress paired with some black boots and a leather jacket. I wanted to really go for a full Fall outfit and atmosphere in my photos for this post, so I chose different parks and streets that had the perfect fallen leaves. And that could not be soon enough, because with the way it has been pouring here, the leaves are turning into mush and the trees are very fast loosing their leaves. I would have preferred a much dryer Autumn than the one we're having here. Then I would have made a couple more Fall posts. But should have, could haves are not going to stand in the way of my future post ideas 🙂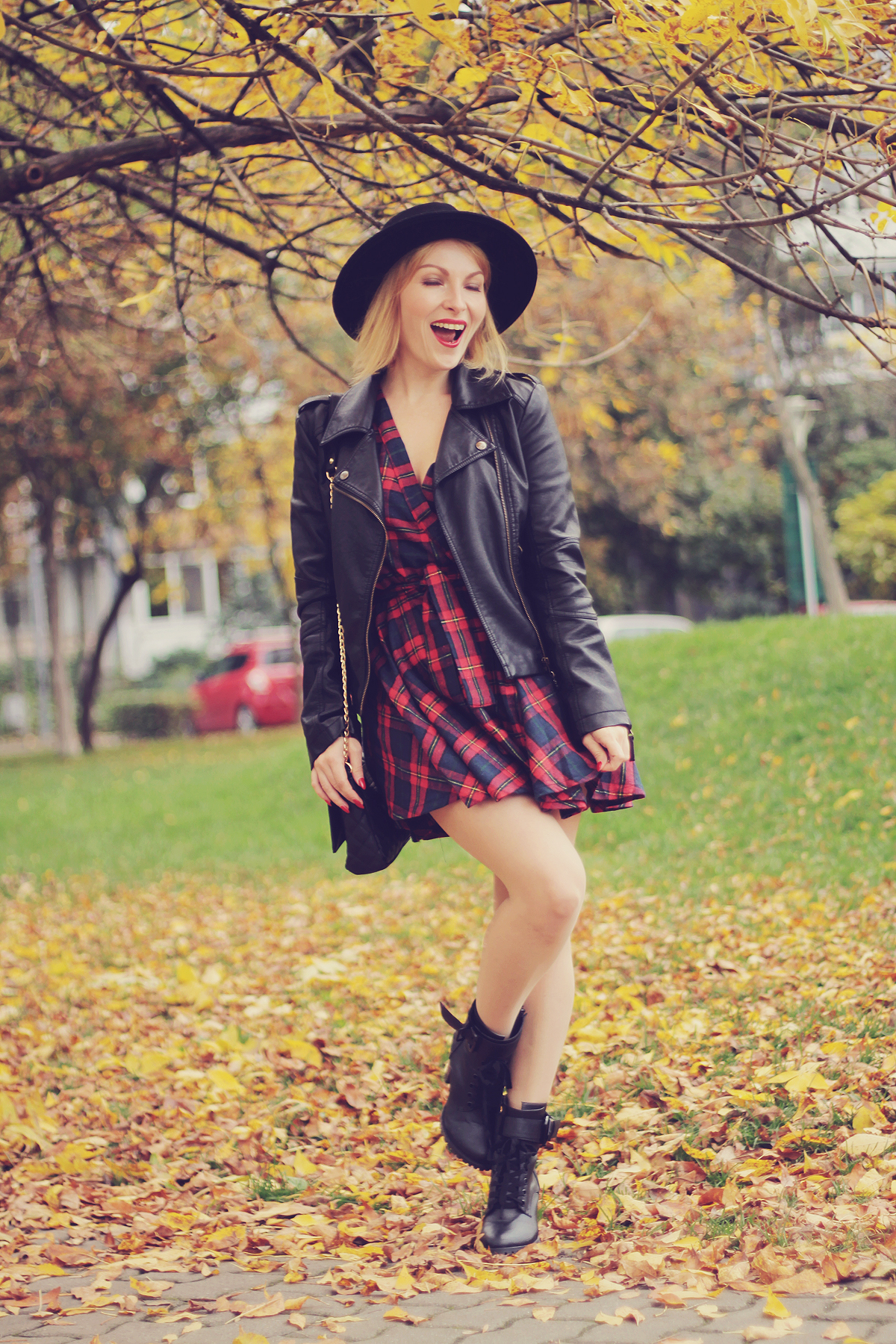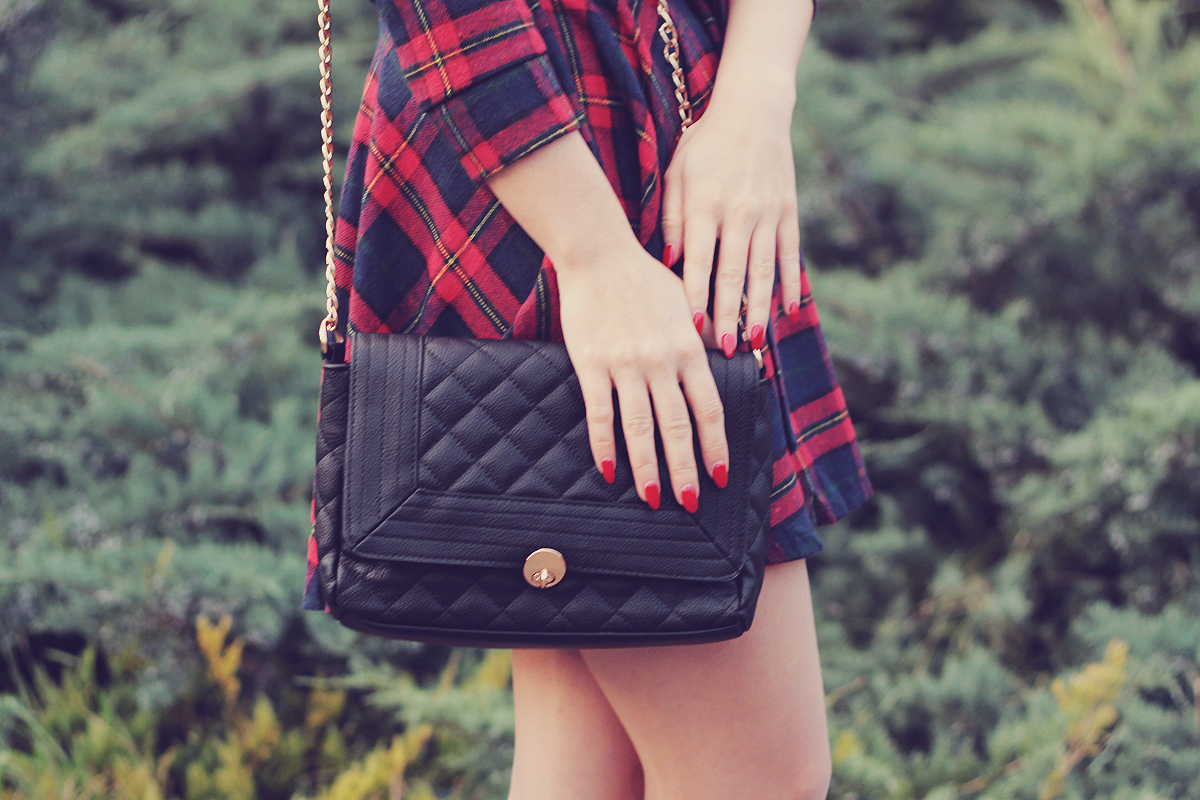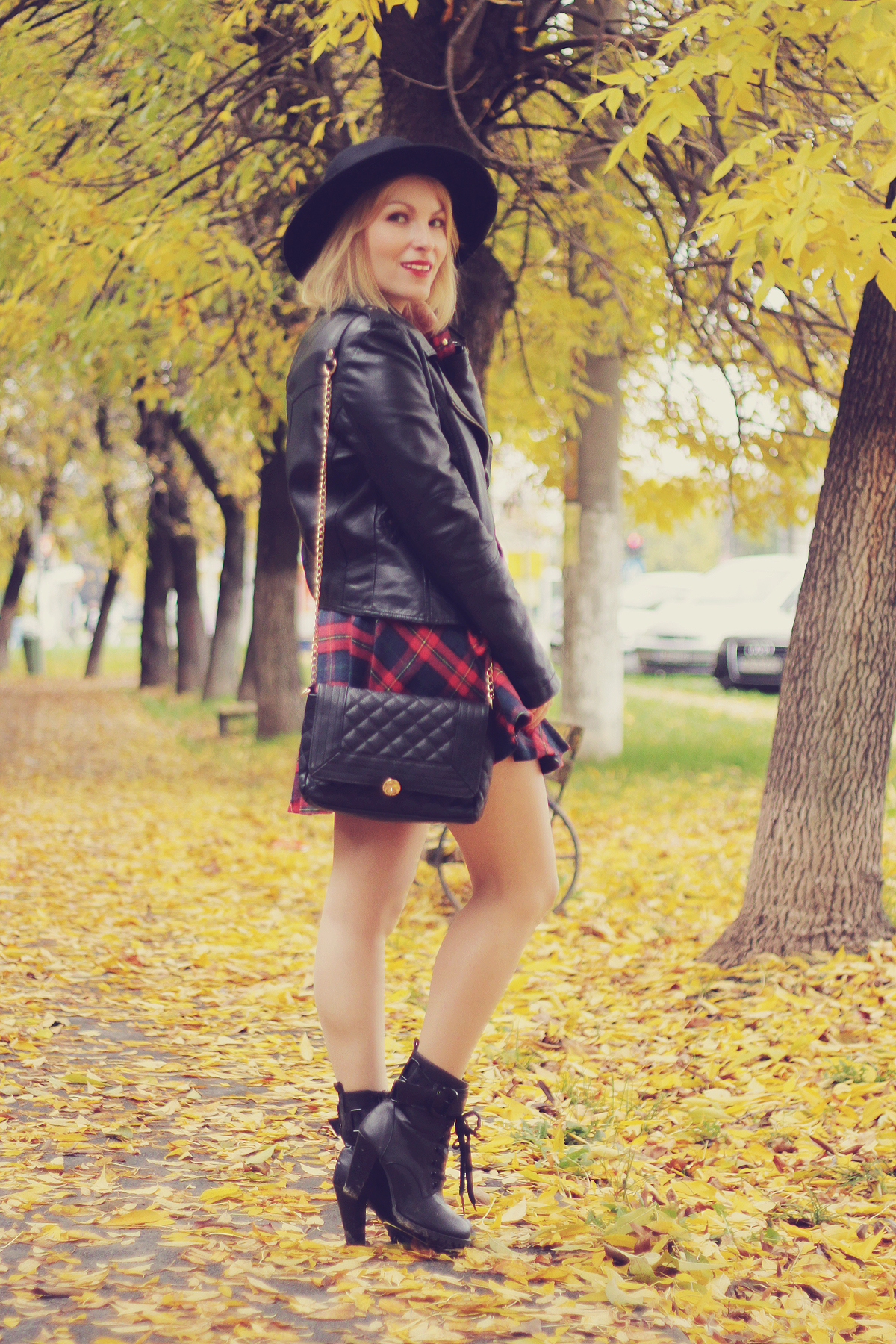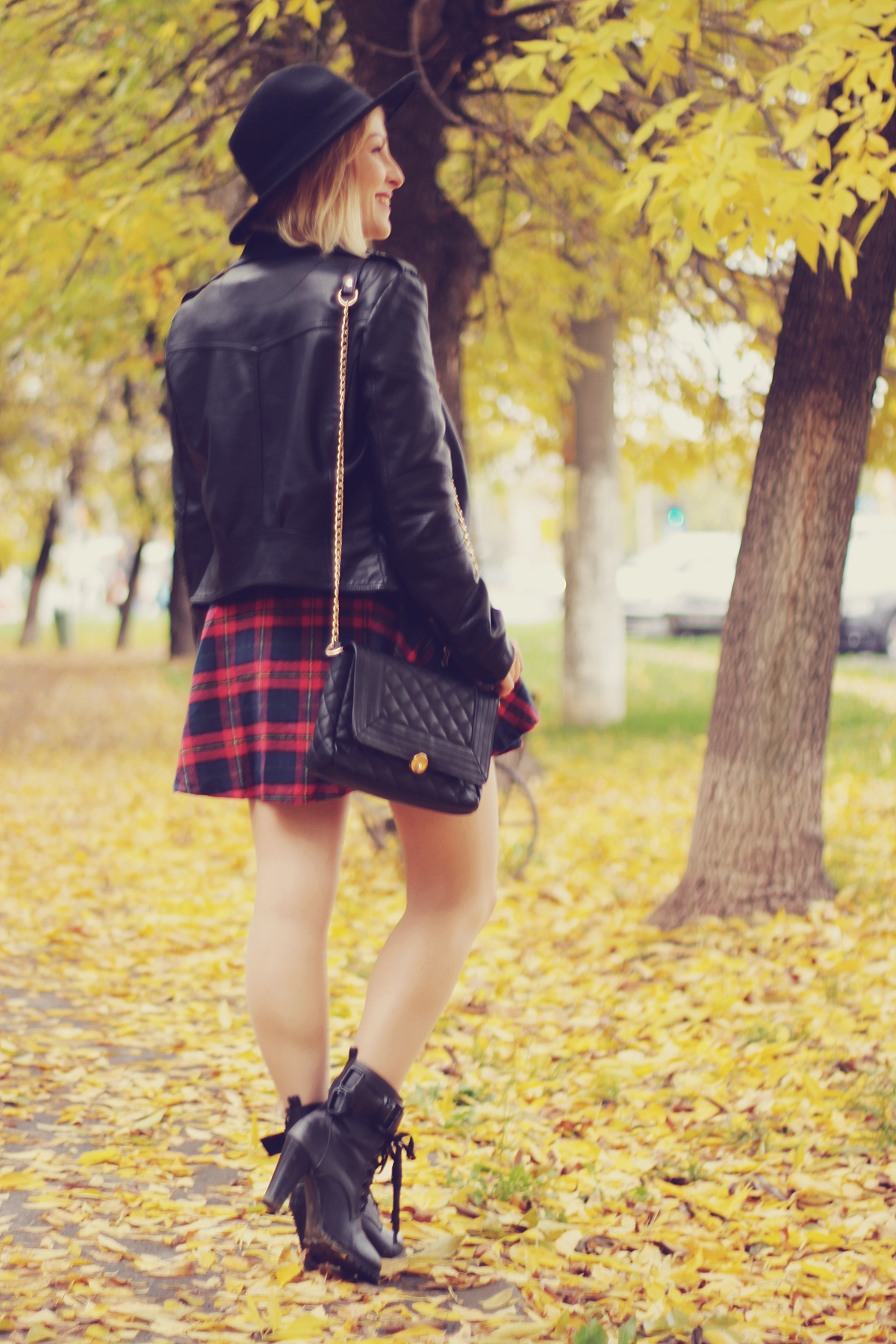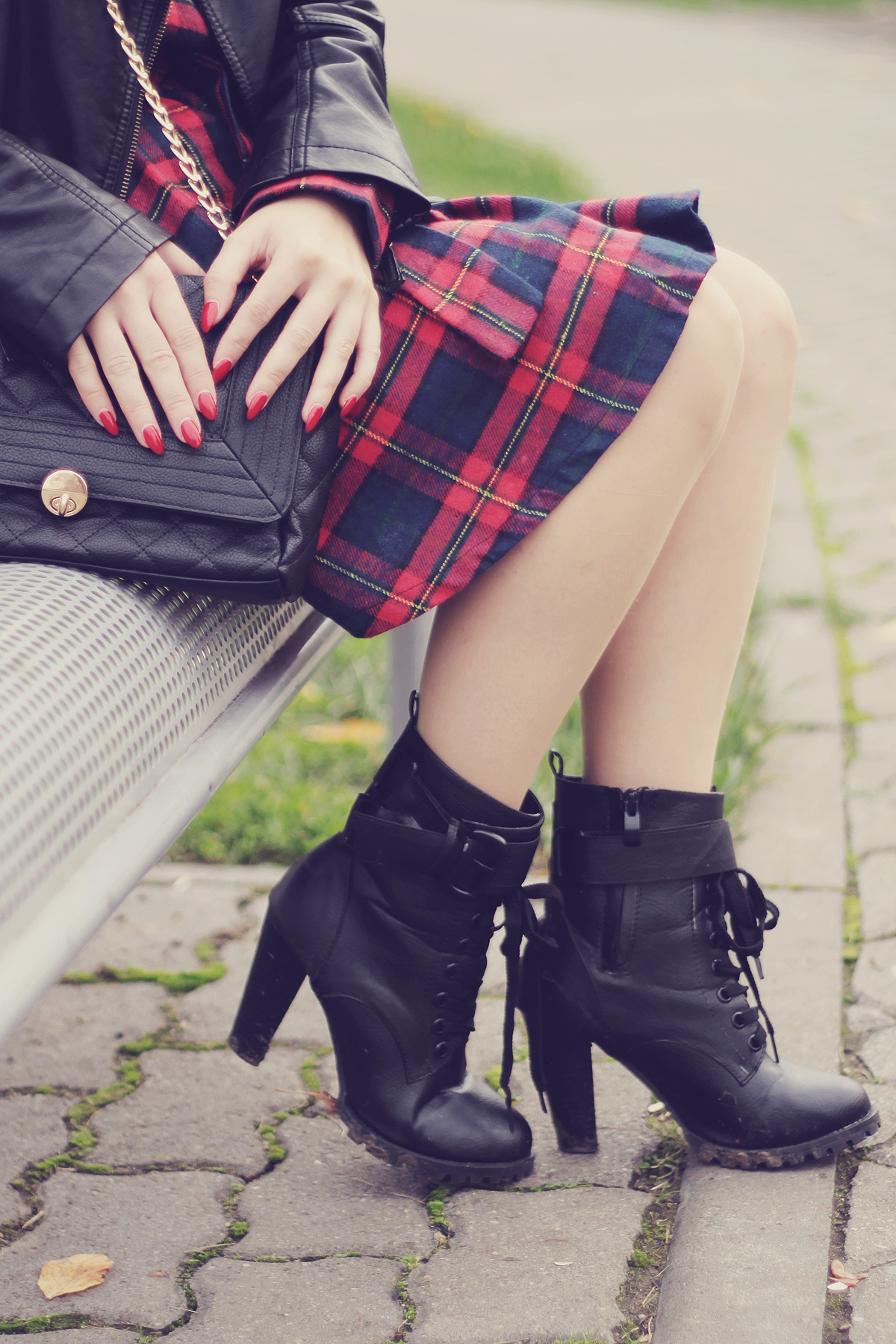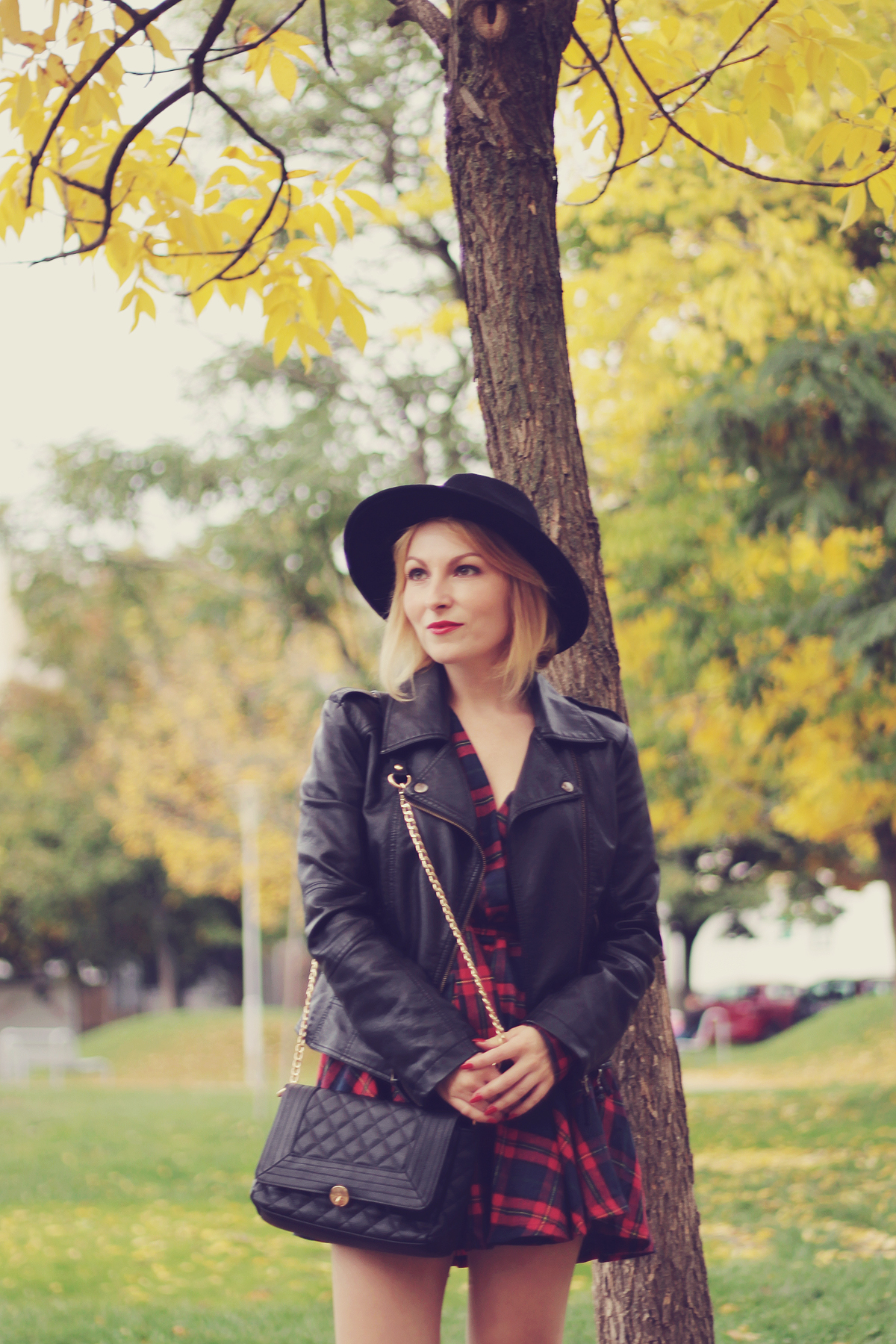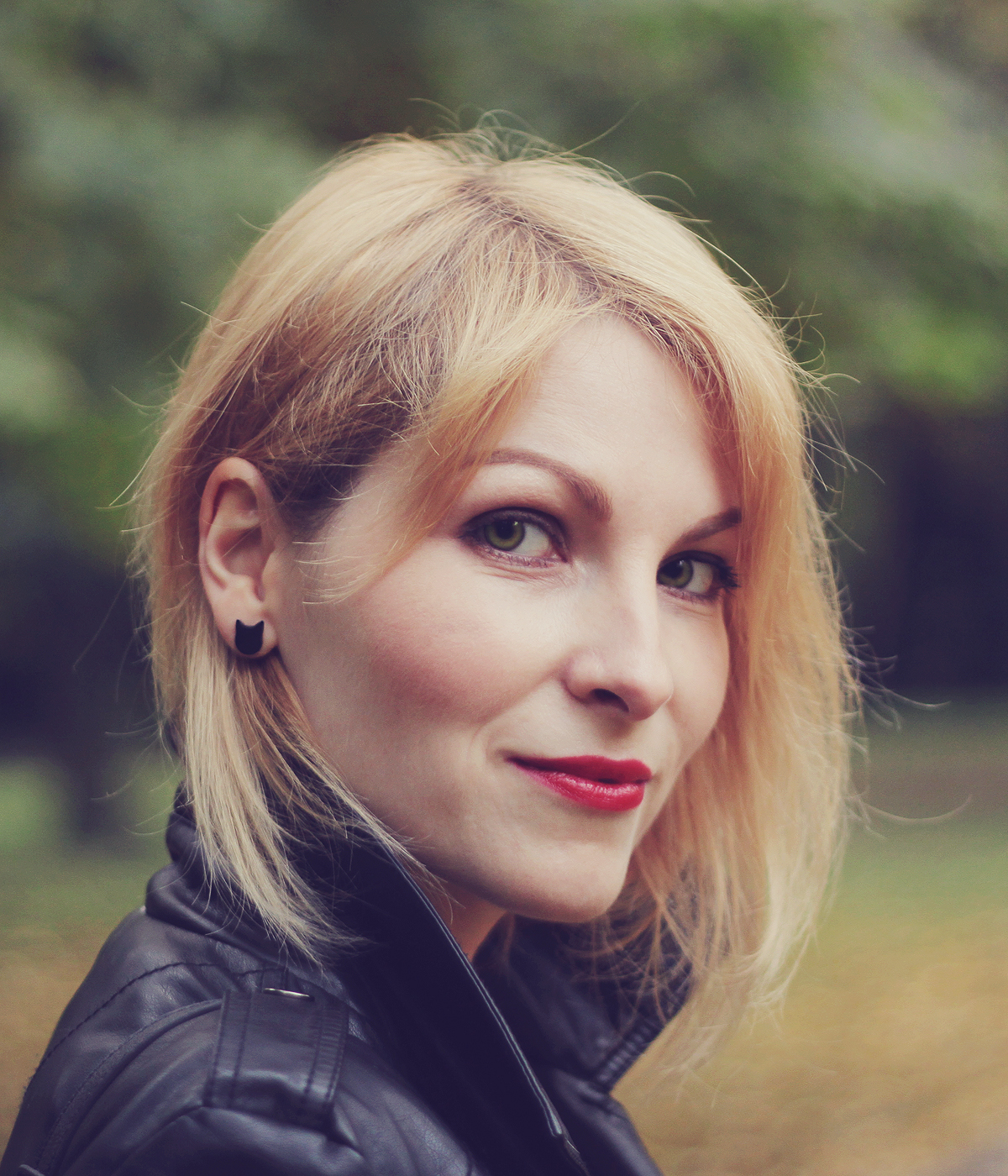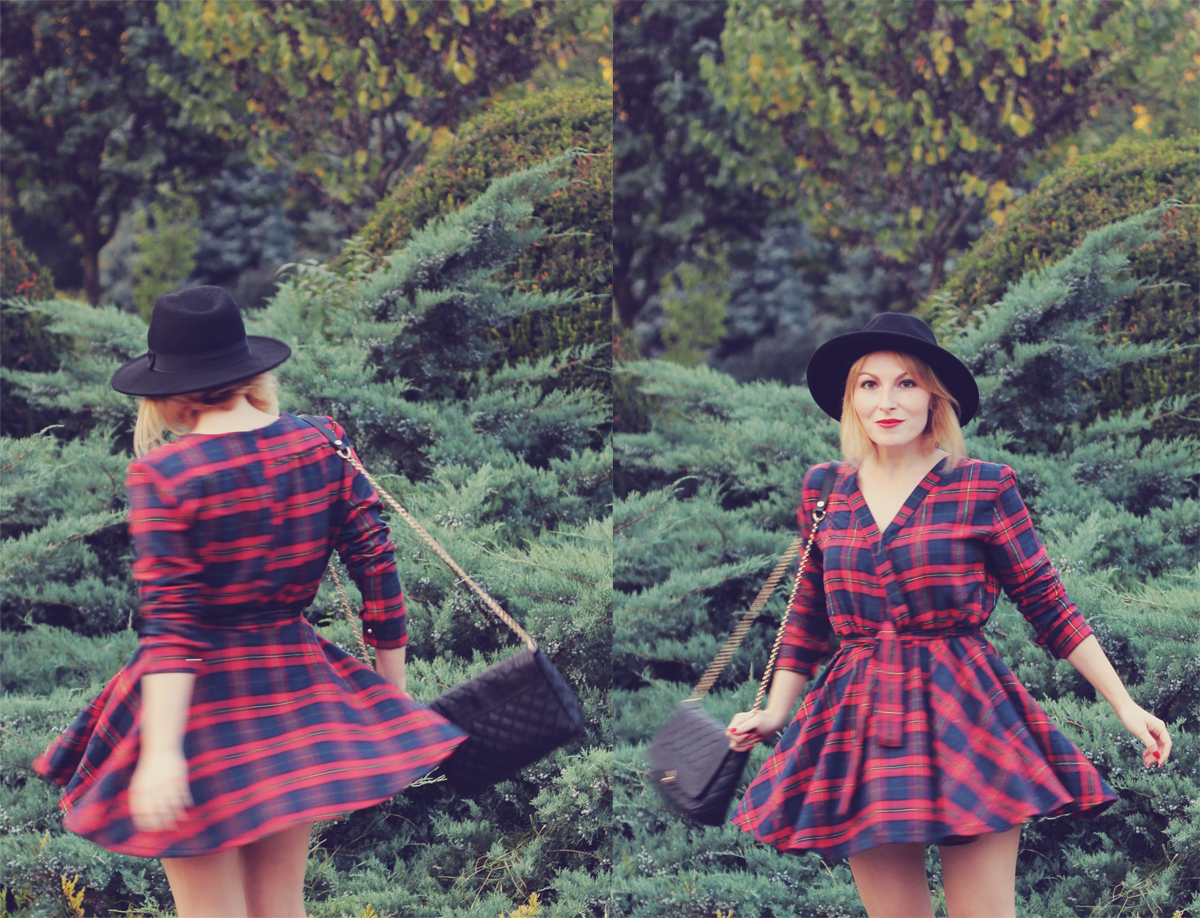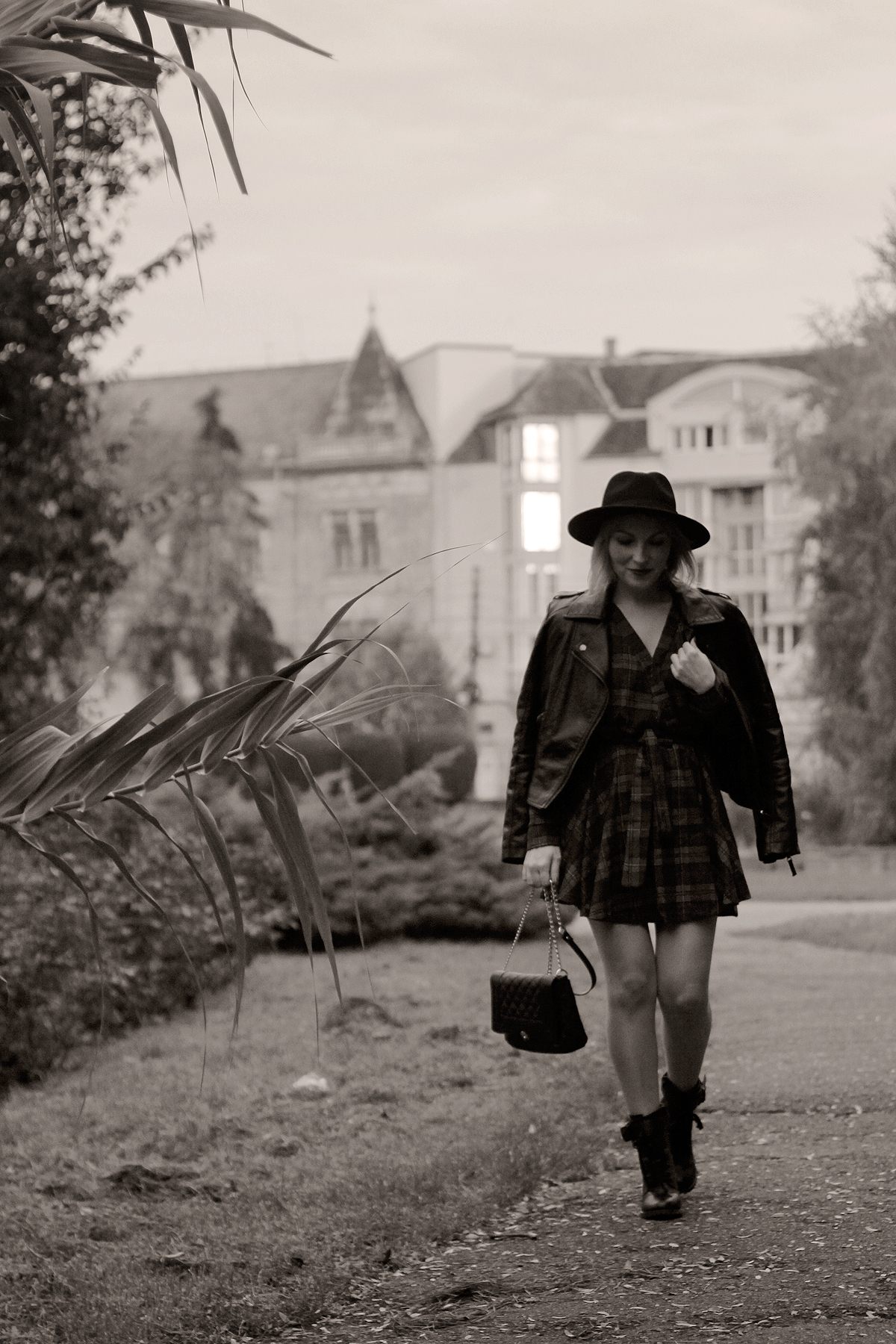 Photos by: Diana Suciu
Wearing:
Plaid Dress // Dresslink
Faux-Leather Jacket // SheIn
Short black boots // Sammydress
Wool Hat // H&M
Quilted Clutch with Chain // Stradivarius
Cat Earrings // H&M
.
Get this look for $64+ on Lookastic: Black Leather Jacket, Red and Black Casual Dress, Black Mid-Calf Boots, Black Clutch
Until next time,
xoxo