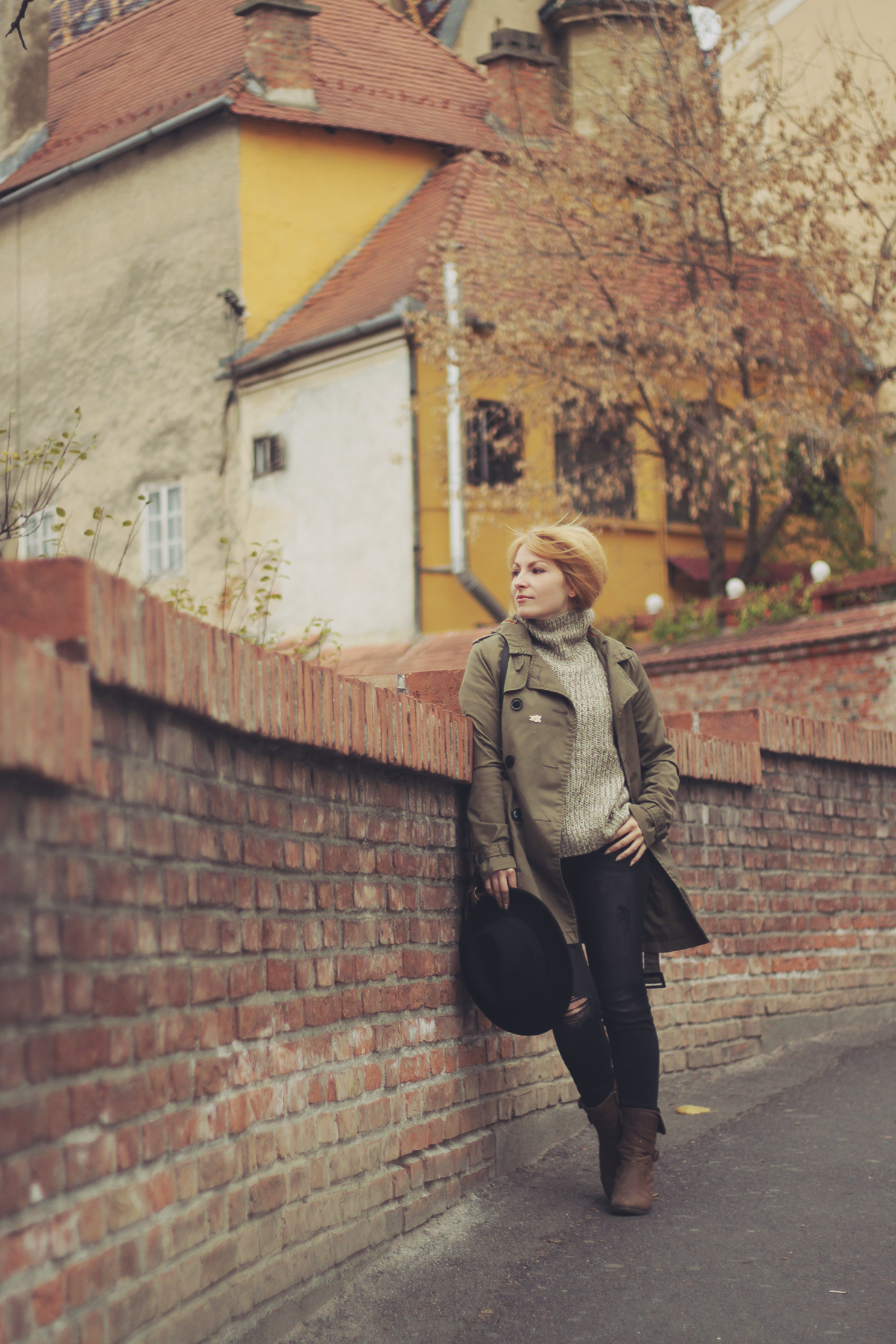 Last weekend we traveled to Sibiu to see a Jazz Festival. The first time I visited Sibiu was in 2007, when it was declared the Europe's Capital of Culture. Going back, it's streets, nooks and buildings in Old City were still fresh in my mind. We had only Saturday and Sunday to visit, but we didn't complain, we found a very cute hostel just where we took the above photo, which had breakfast and was very cozy. These are the first photos where you can see my freshly chopped hair, I never stick with long hair, and cut it whenever I feel I need a change. I know, such girl cliché. 
When I travel I like to be comfortable but still chic. I wanted to do this look in high-heels, but decided I would look silly going up and down on those cobbled streets. So I went with my VERY comfortable boots. Decided to wear my trench coat I bought in London – a trench is very appropriate for city travelling and sight-seeing. It was much cooler then back home, but that didn't bother me because I had the coziest jumper ever. I love jumpers, I used to buy lots and lots of them until I had my hoodie phase. Now I'm back loving them again.
But enough fashion banter, I'll leave you with the rest of the photos, all taken in lovely places all around the Old City.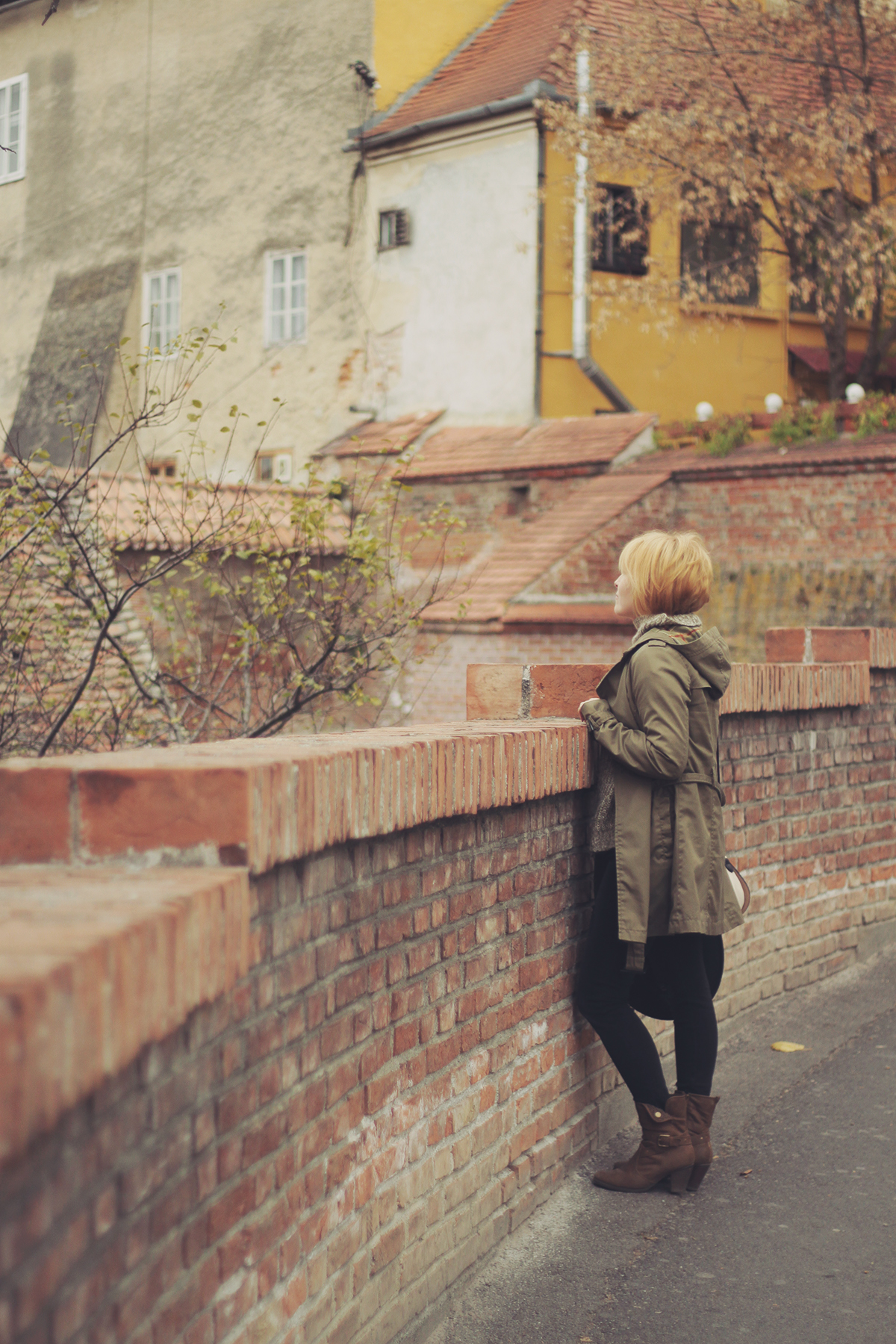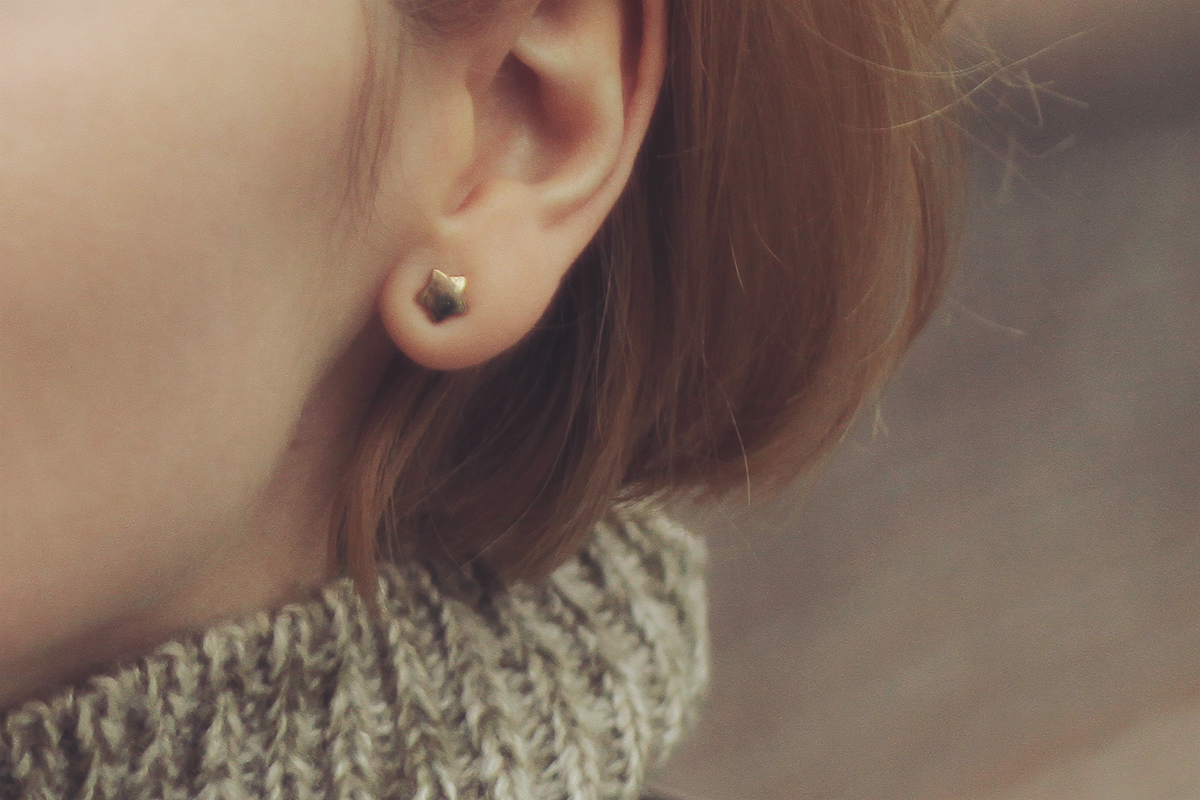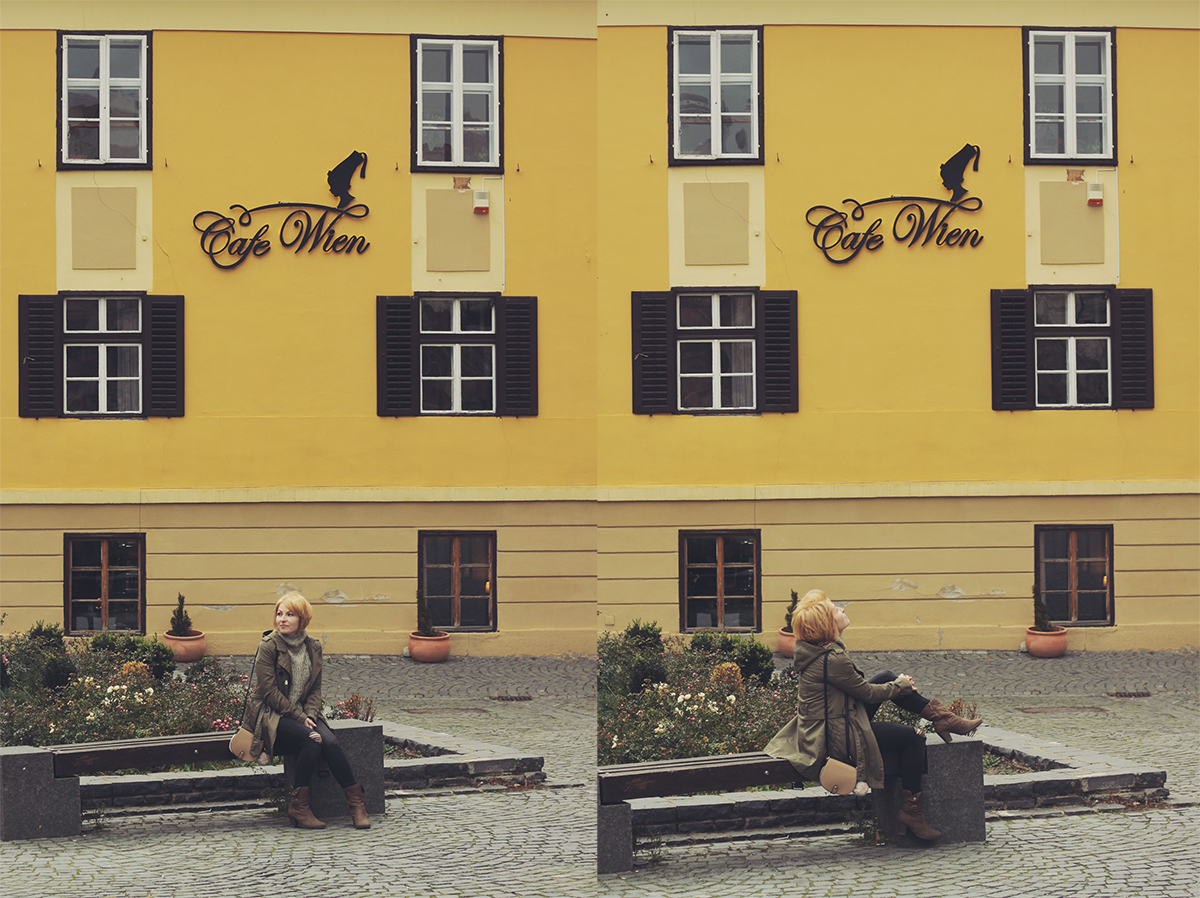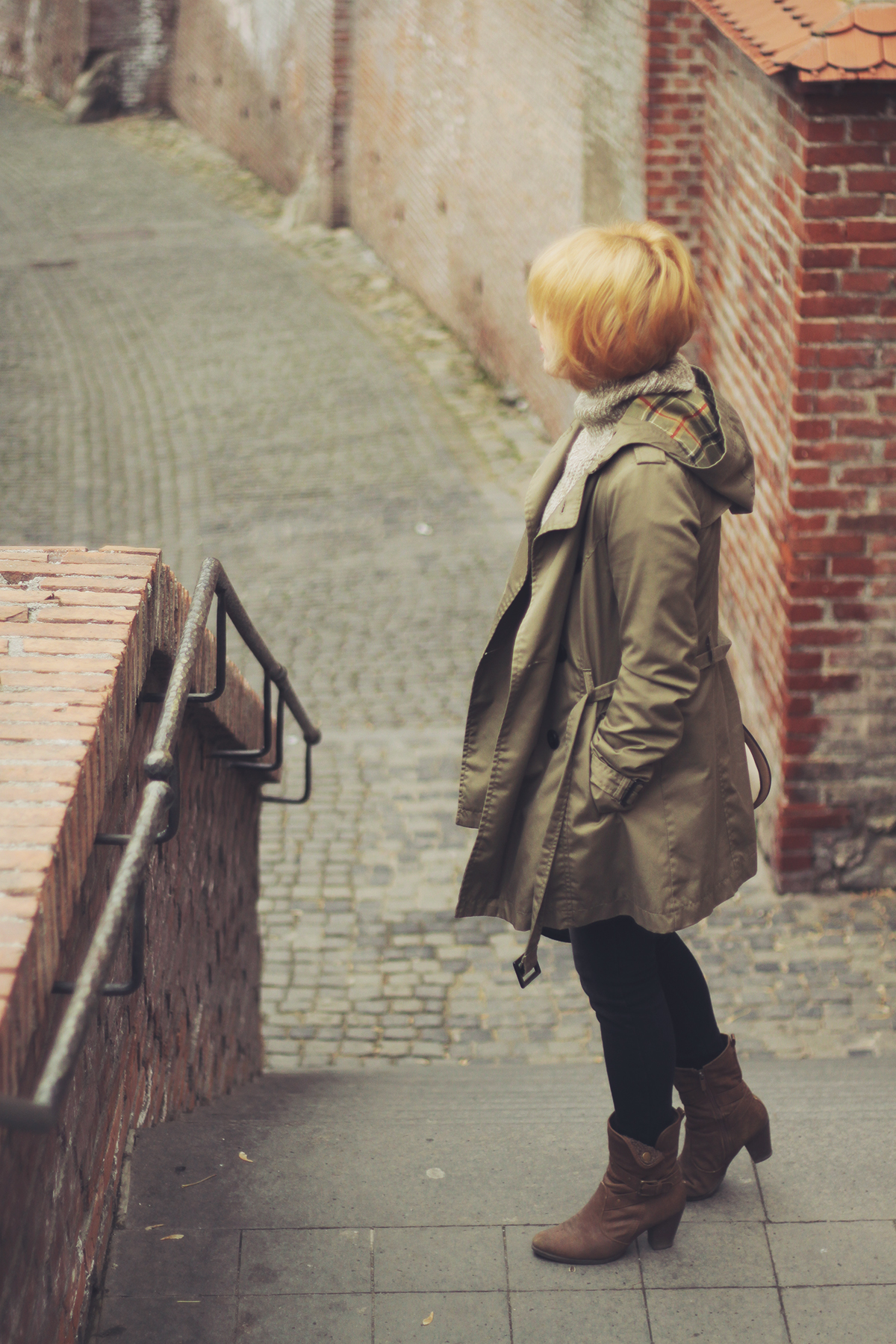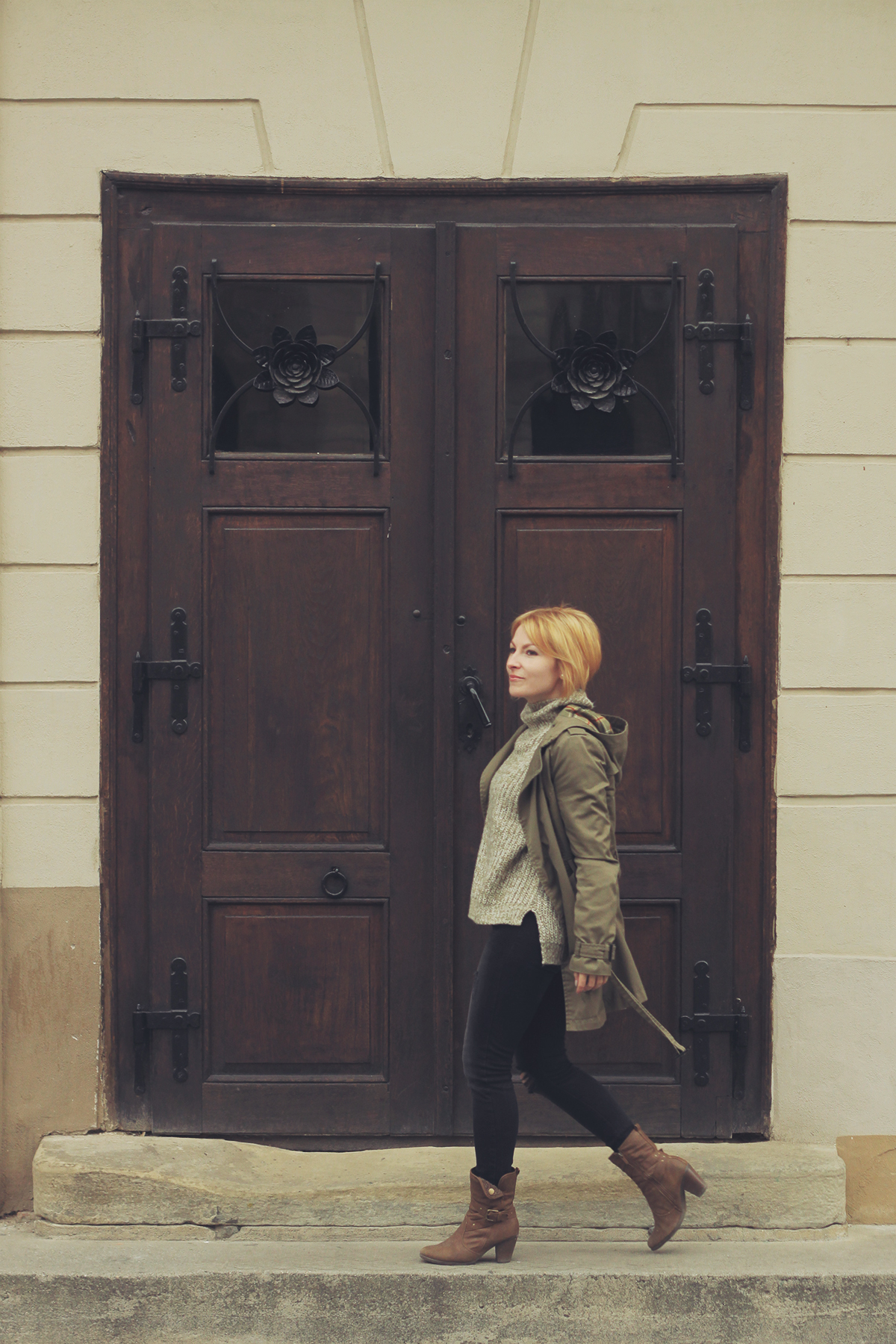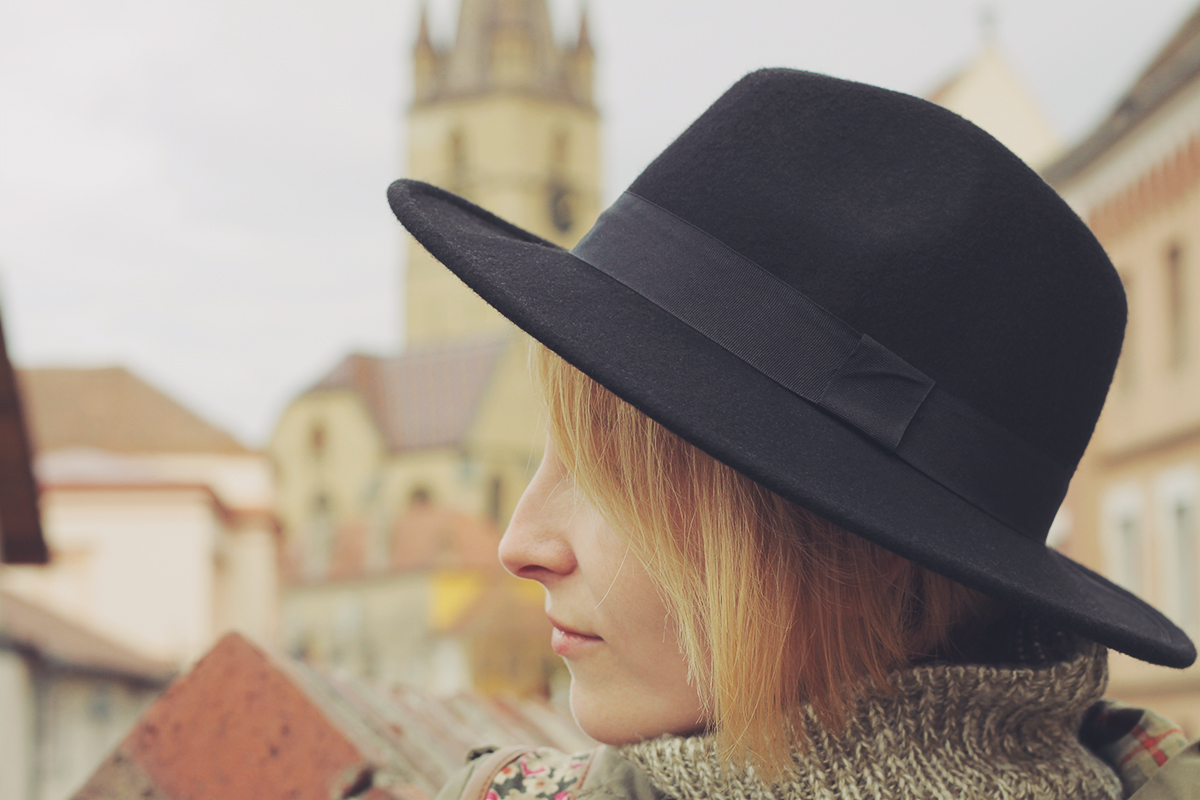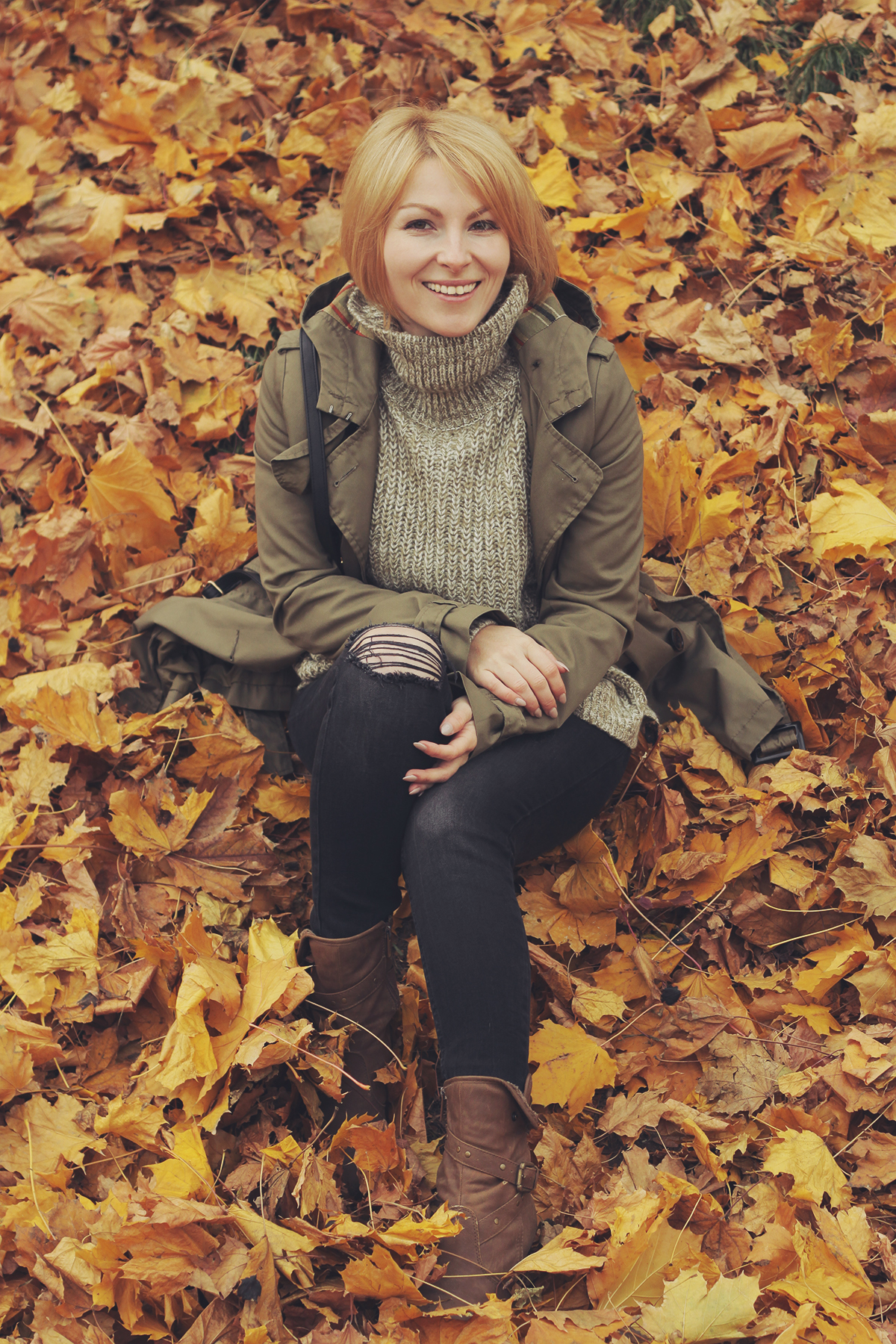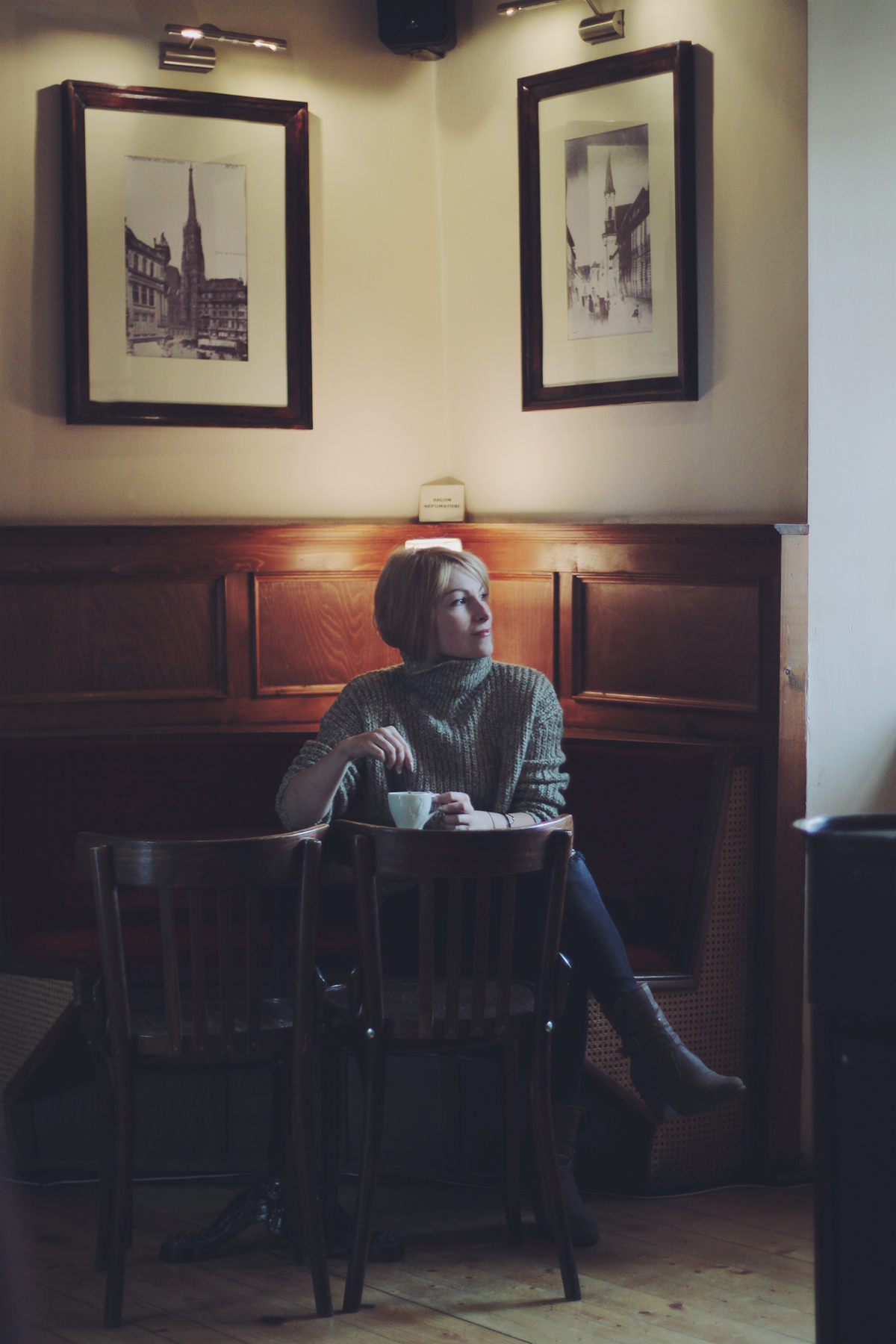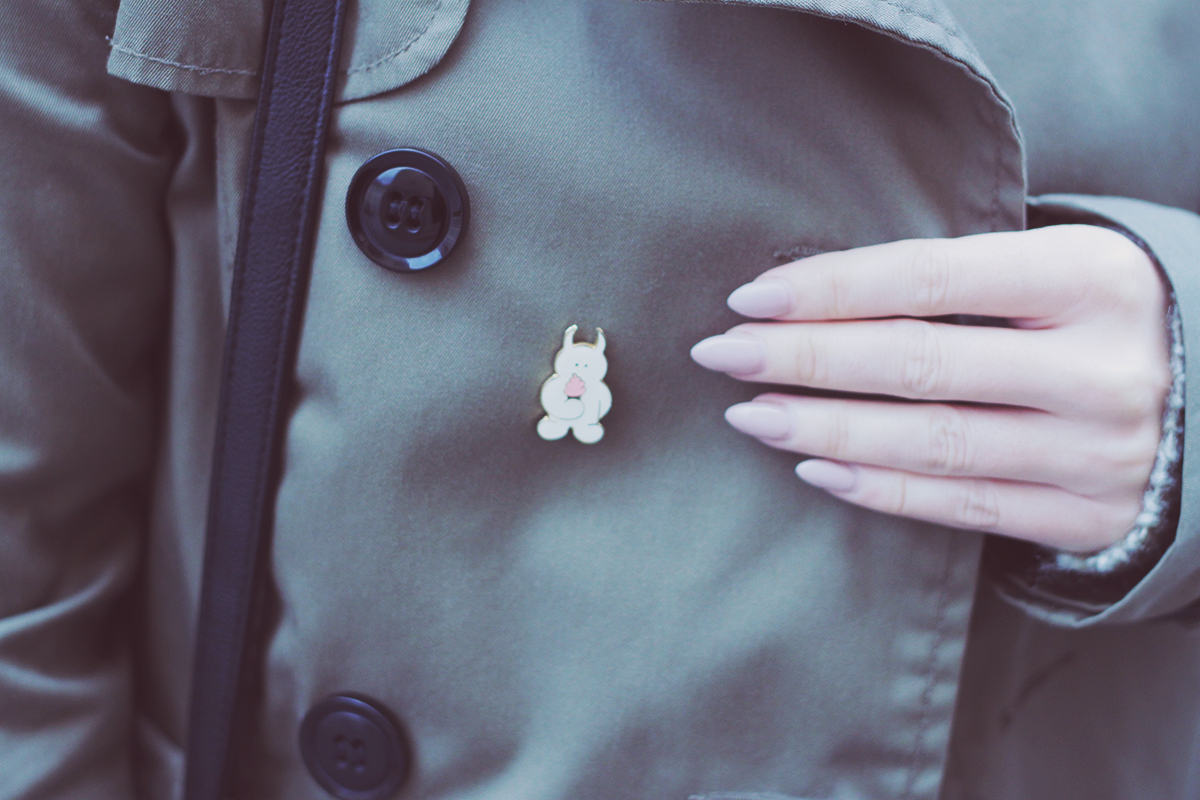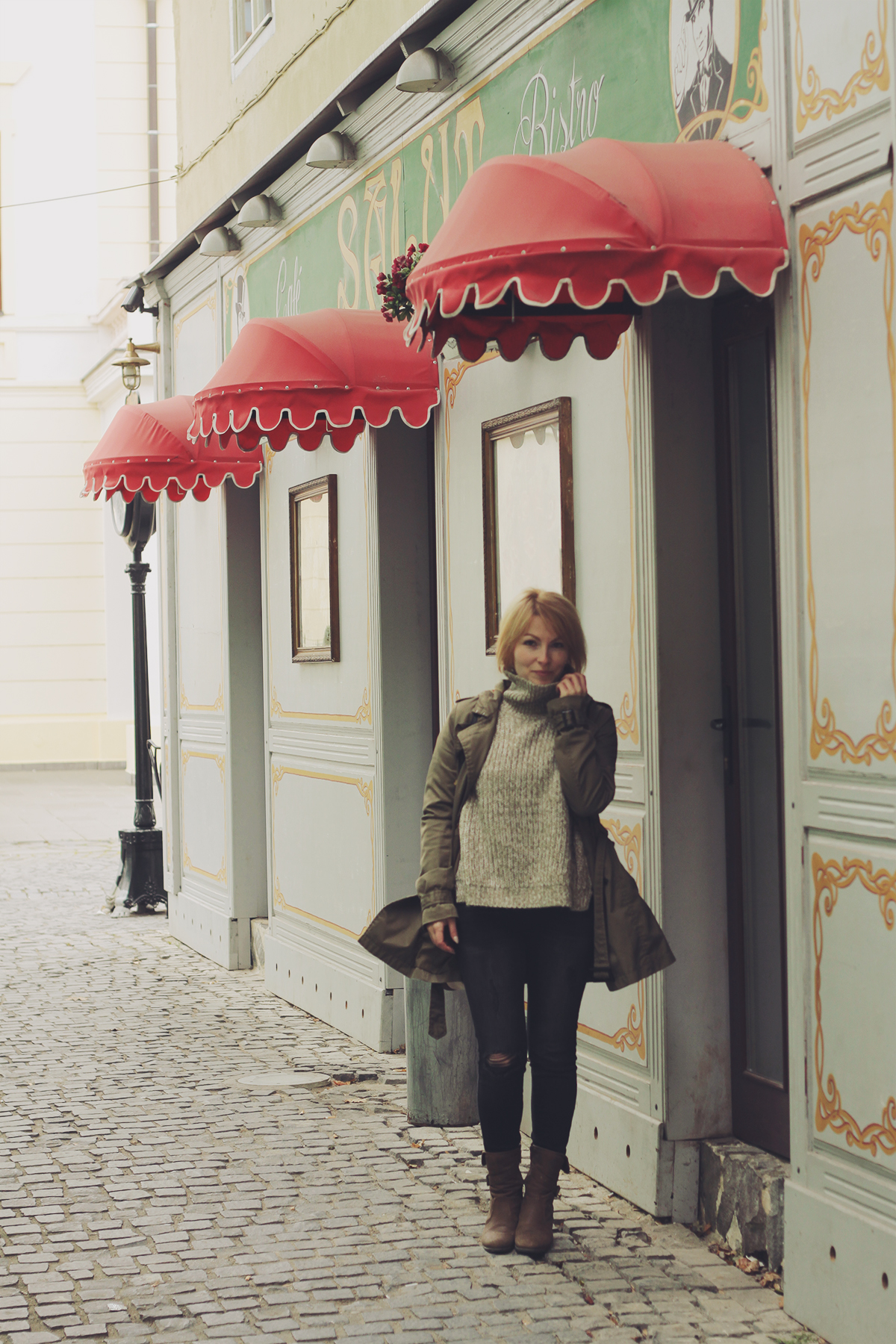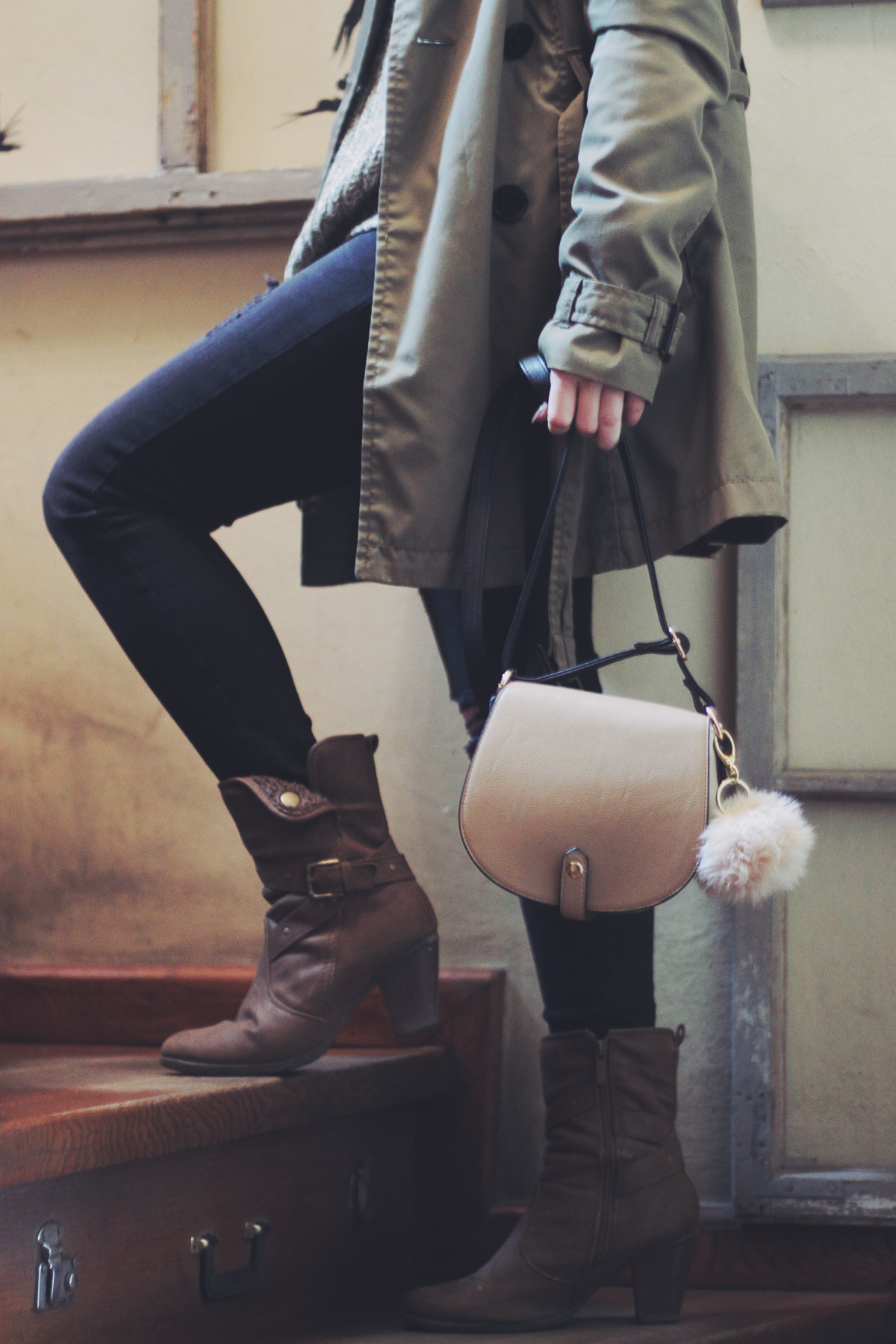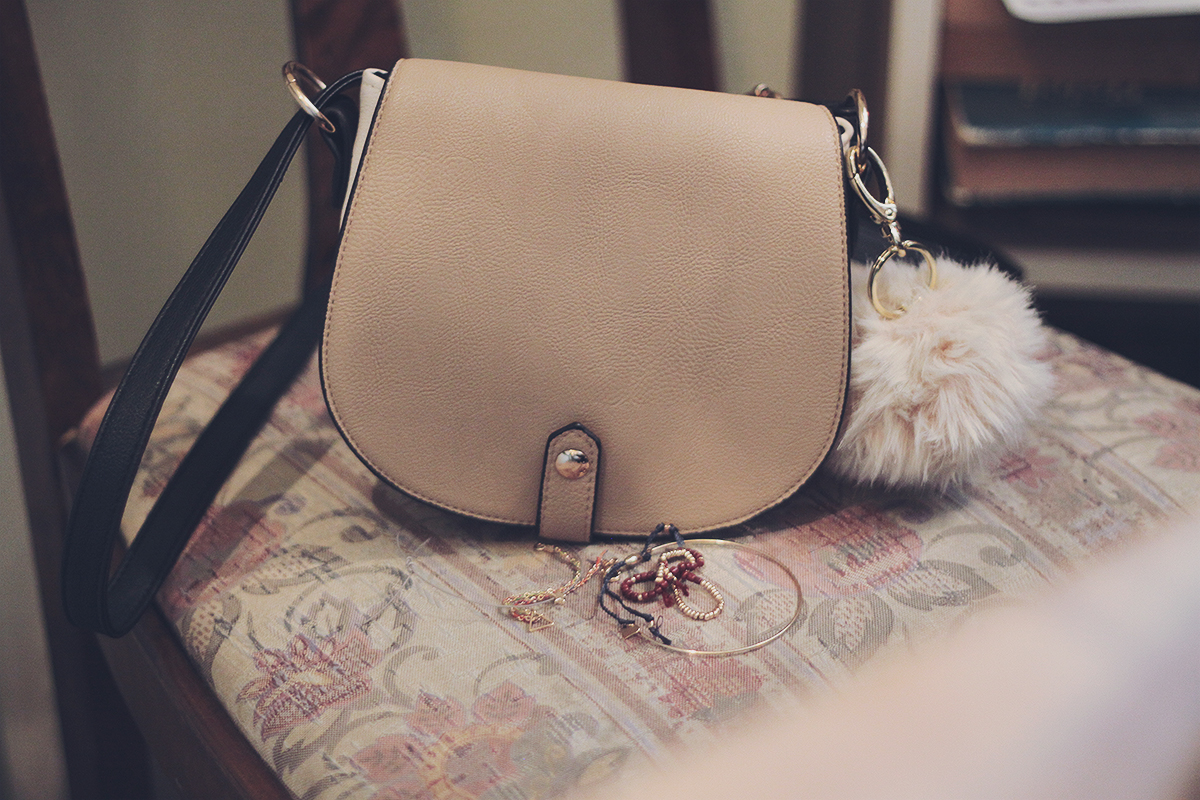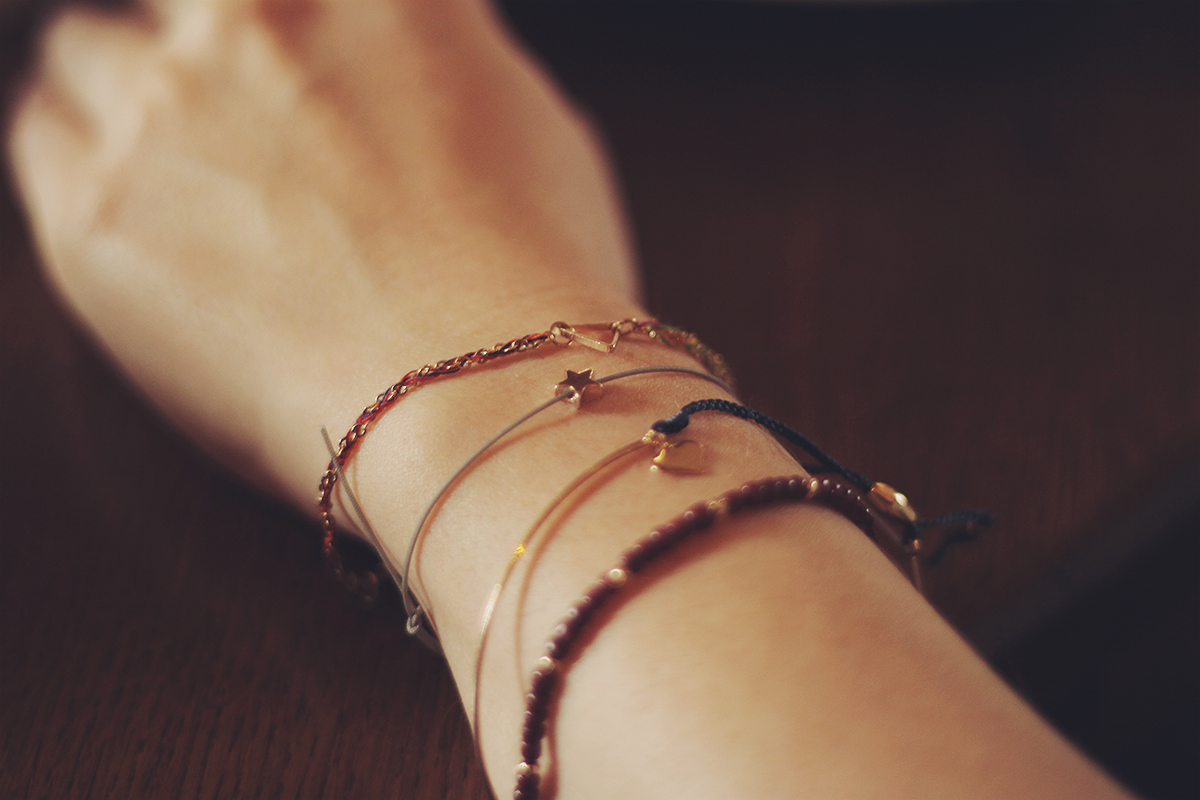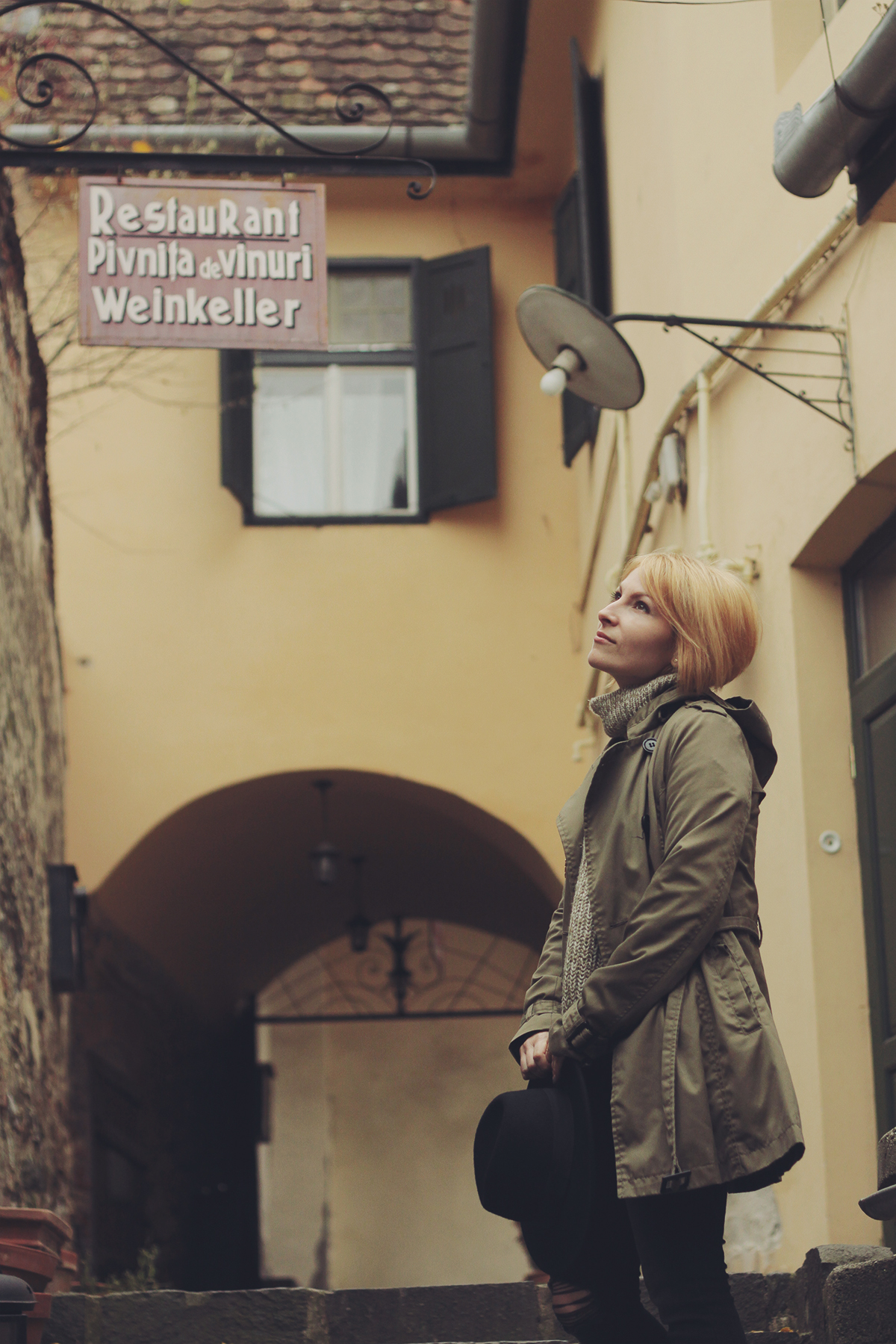 .
This time the photos were taken by my boyfriend, Cata.
.
Wearing:
Jumper // C&A (similar here and here)
Cut-Out Jeans // Stradivarius
Trench Coat // H&M (similars here)
Wool Hat // H&M
Boots // CCC (similars here)
Purse // C&A
Pom-Pom // H&M
Star Earrings // H&M
Bracelets // Pull&Bear
Designer Pin // Playlounge London (when in London)
.
Get this look for $78+ on Lookastic: Olive Trenchcoat, Grey Knit Turtleneck, Black Ripped Skinny Jeans, Dark Brown Nubuck Ankle Boots
.