Winter is here, there's no doubt about it. You can really smell Christmas in the air. The rush in the city only seems to cool down only in the evenings now, and it will continue to do so until December 24th. Somehow I enjoy it. I won't say it's my favorite time of the year, because Summer is, but I enjoy Christmas and always will.
Little by little I'm starting to prepare for Christmas myself.
So when I saw this tartan dress on Dresslink I had to have it: perfect for the holidays, cute and comfortable. And I really like the material, it's warm and soft. Since snow is just around the corner (fingers crossed) I wanted something cute and sparkly, so I chose this rhinestone necklace that resemble sparkly snowdrops. It's a statement necklace and I really like it, great with winter jumpers to bring some pop and sparkle into your outfits around the Christmas Tree.
And the last thing I chose had to have cats. Sure enough found this cat pattern scarf that was perfect! I wasn't quite sure about the material, but it's really flowy and soft, almost silk like. It is one of my favorite scarfs now, and I have plenty.
These were my choices, but you can find much, much more on Dresslink. What are you excited to wear for Christmas?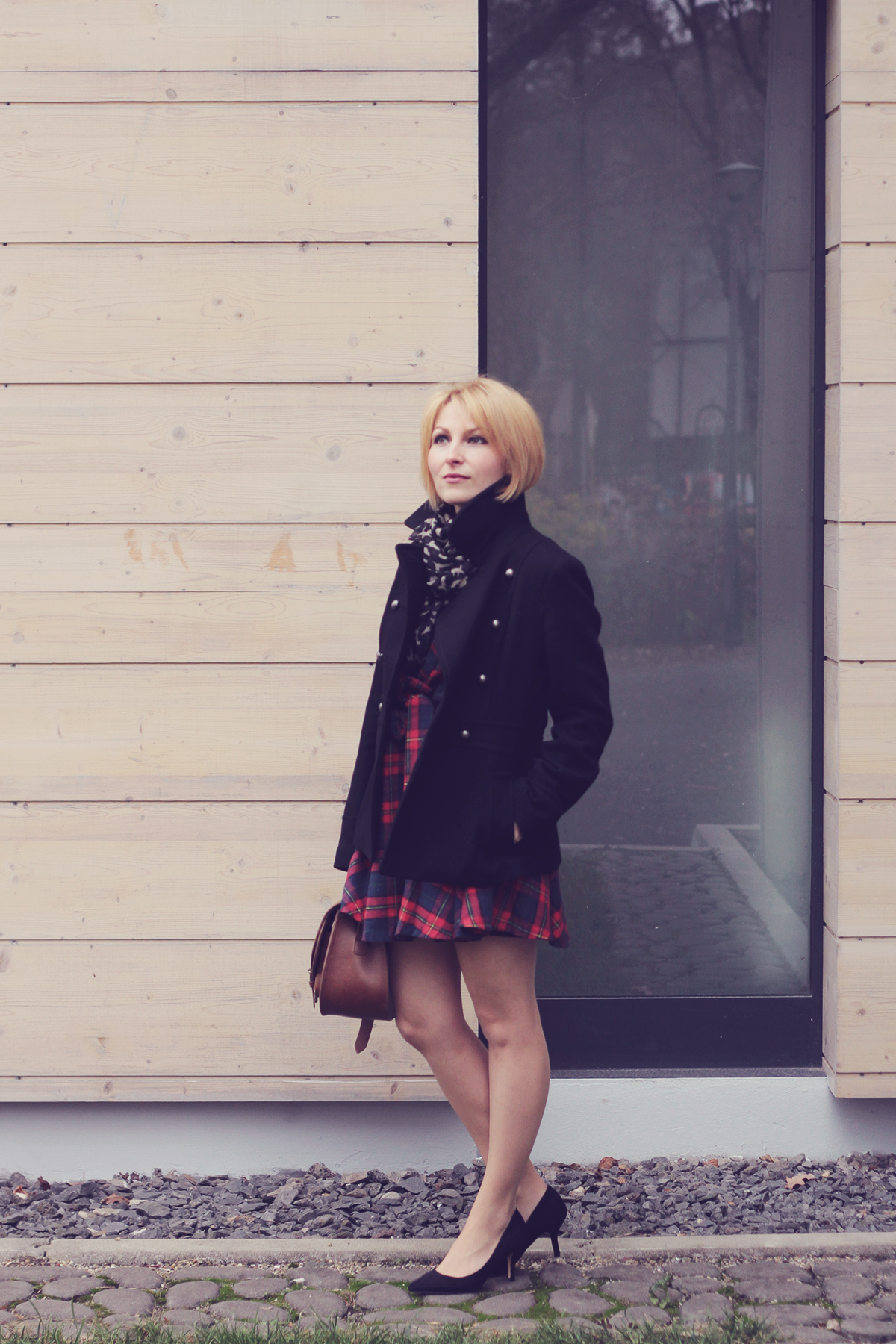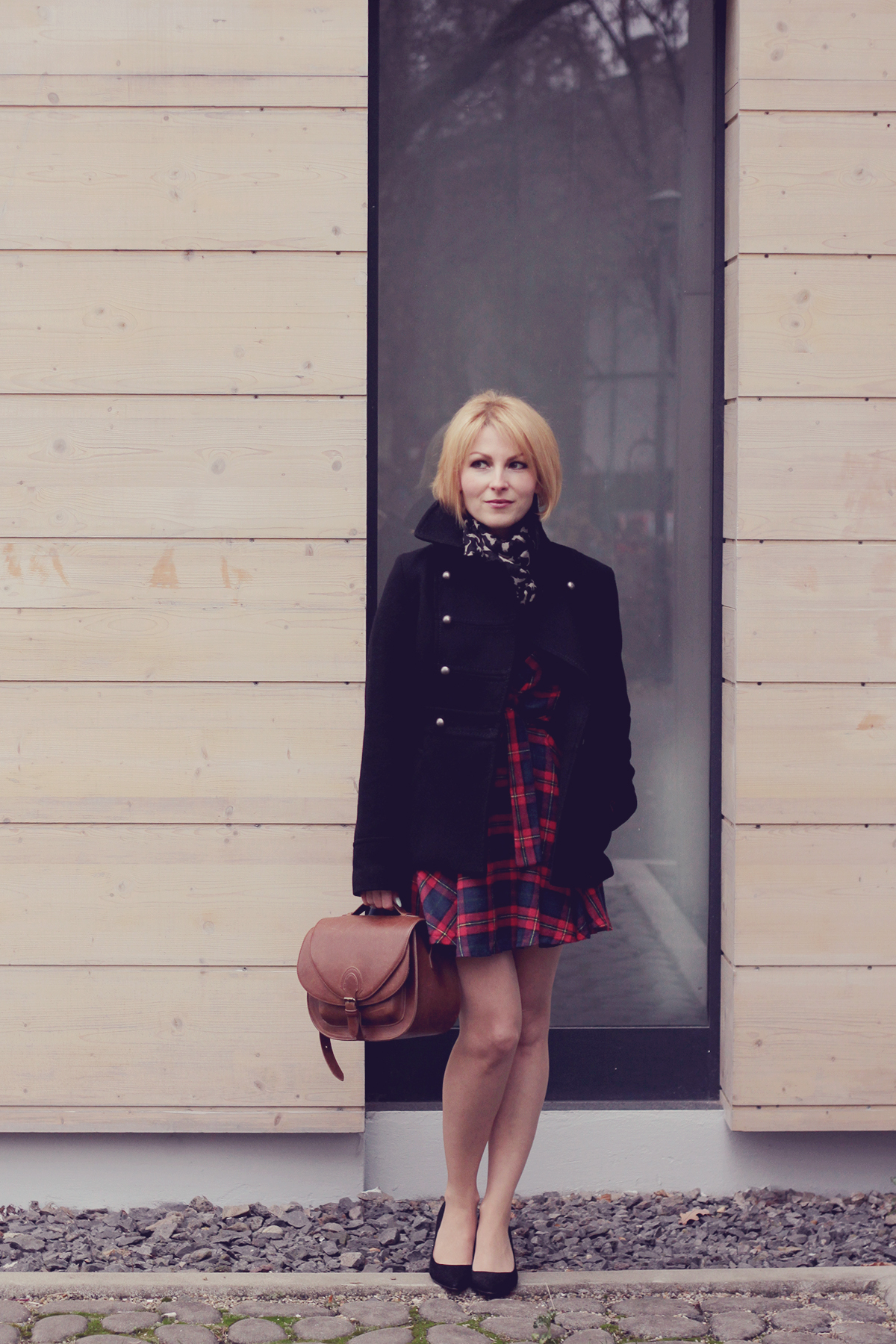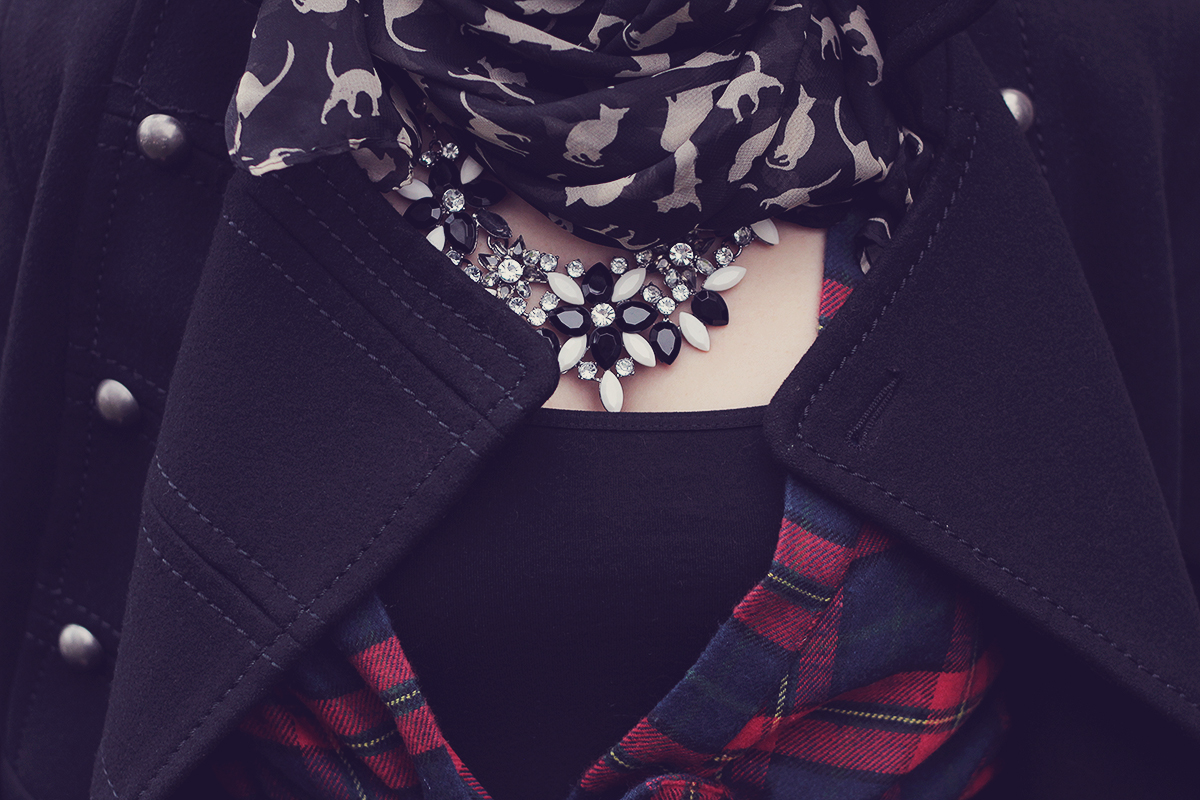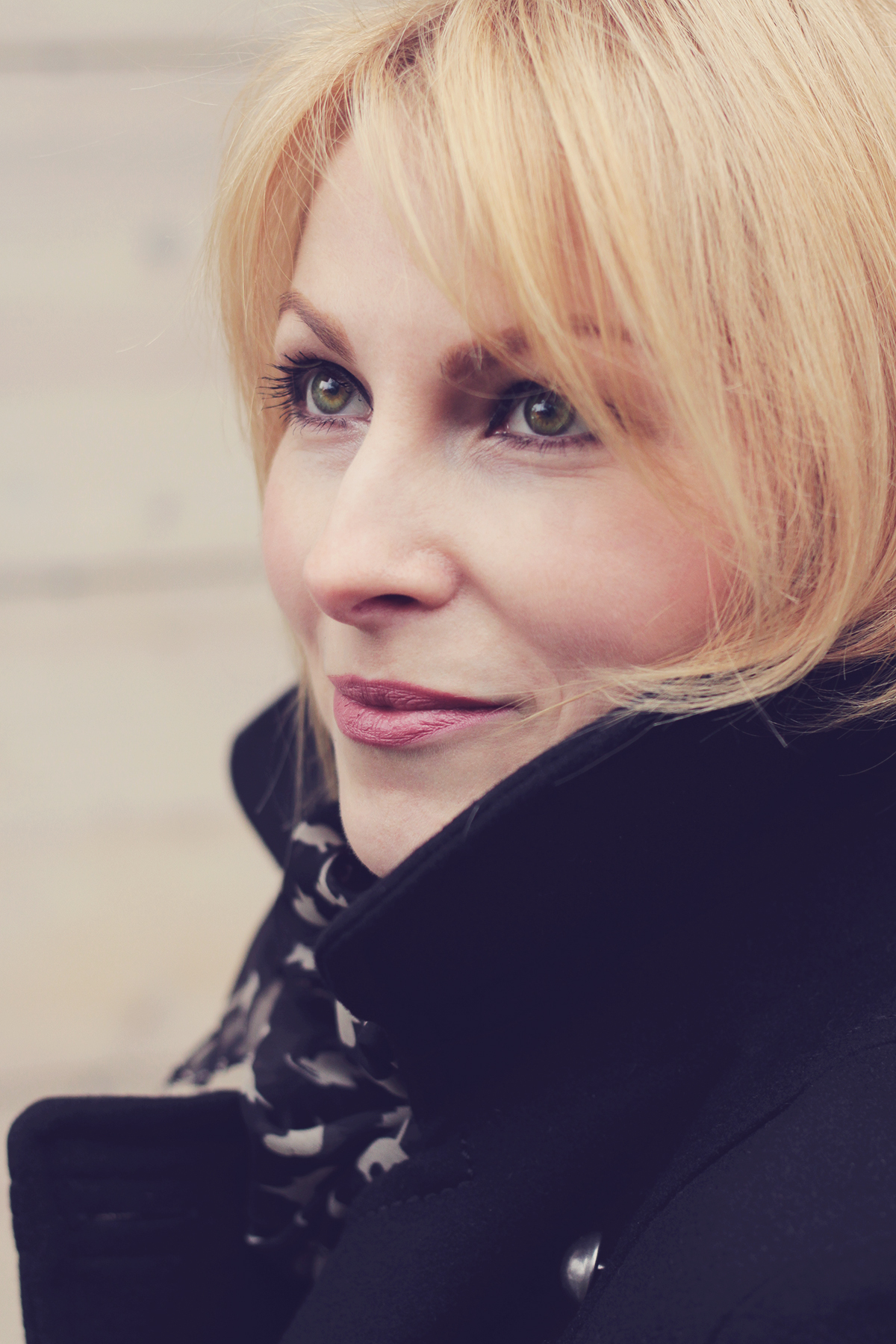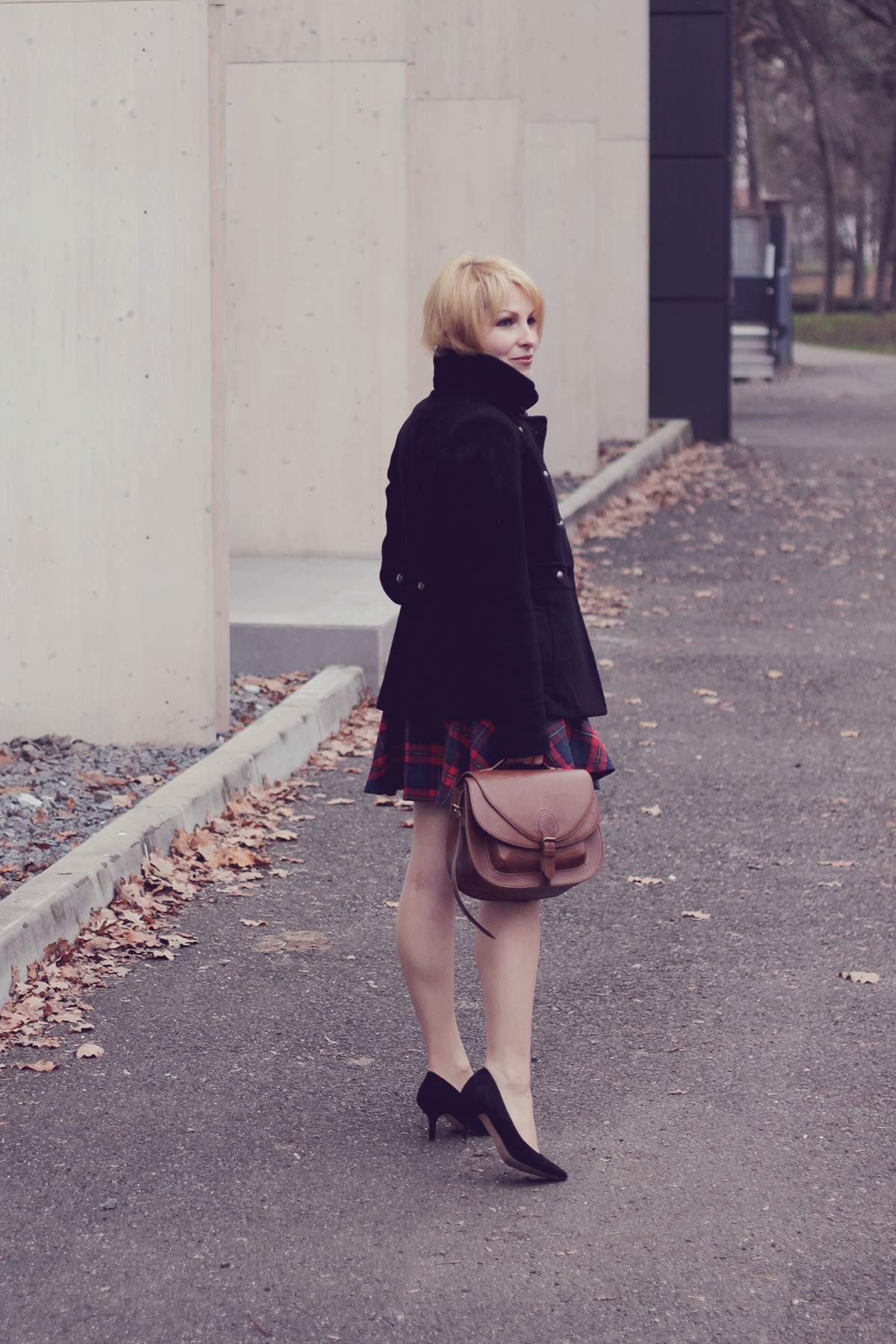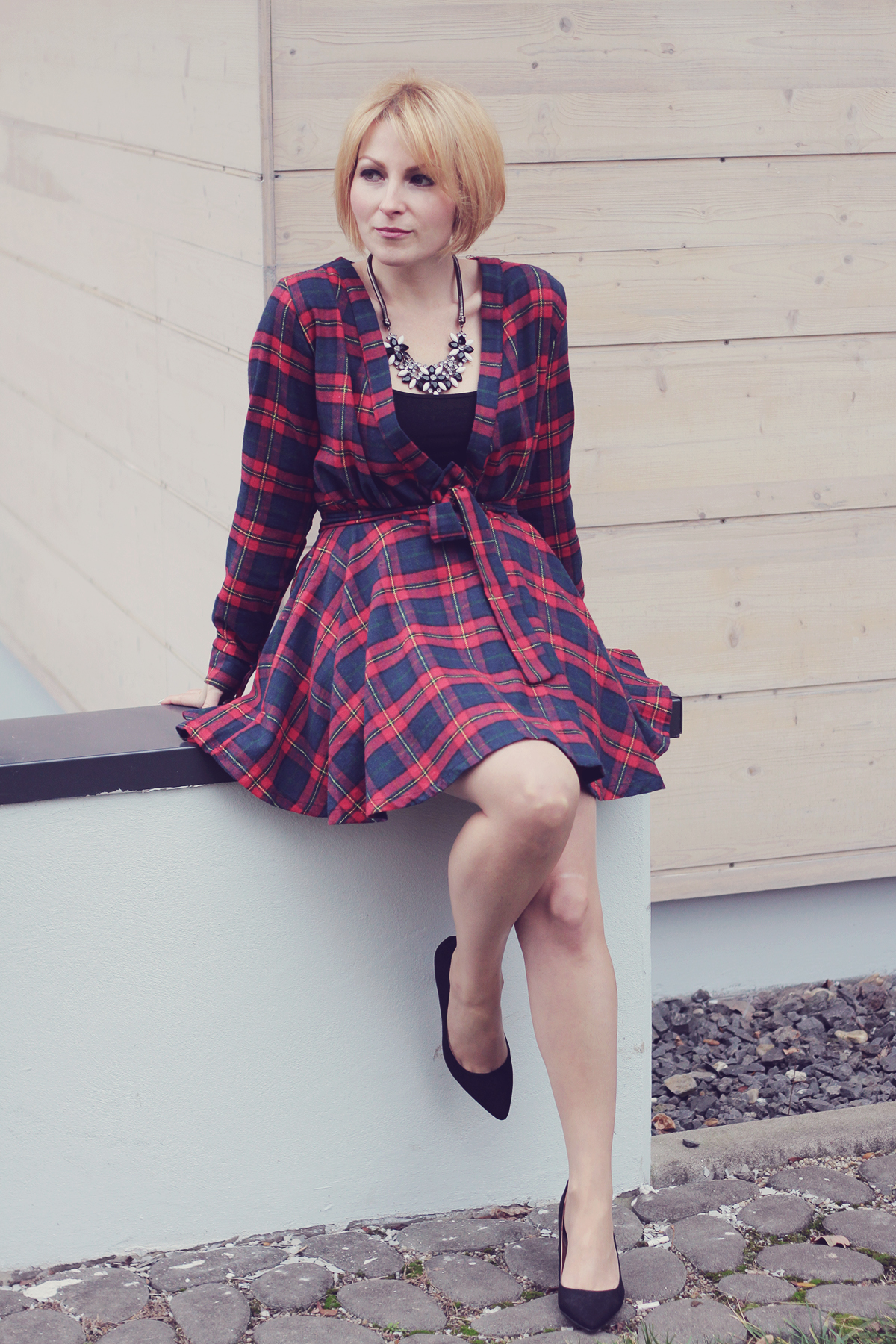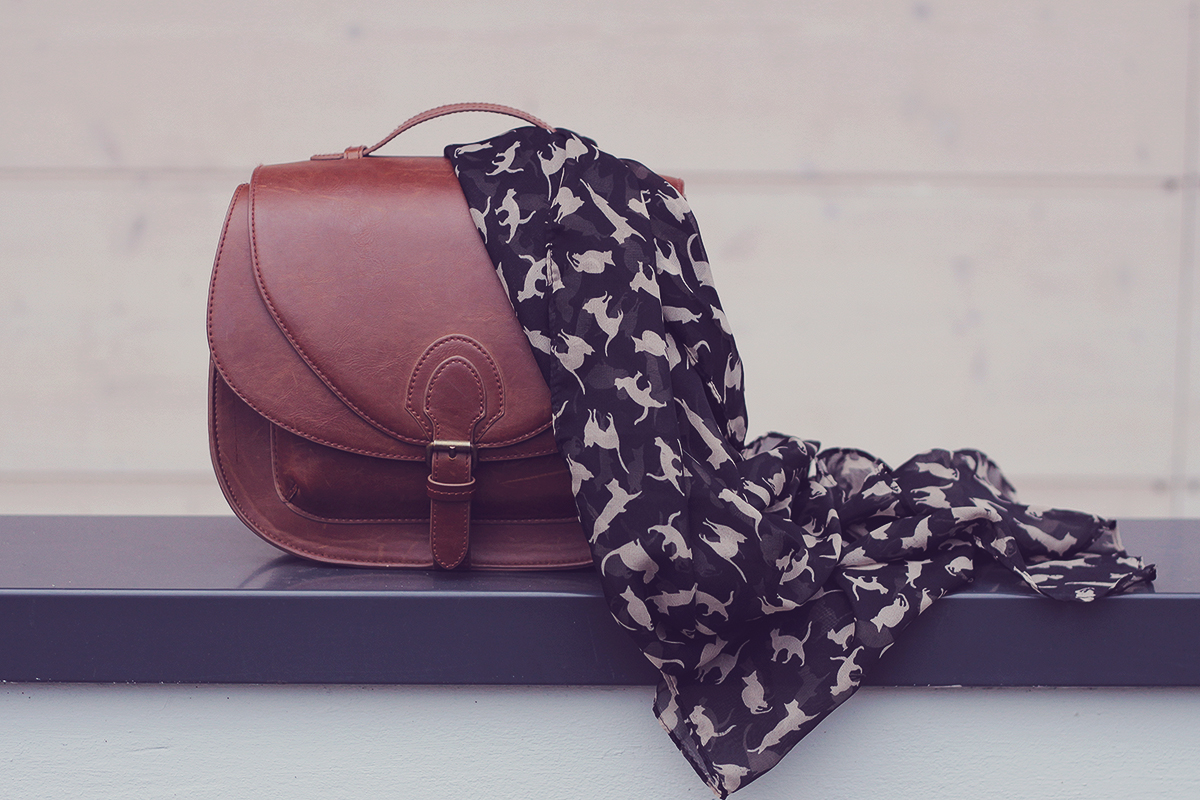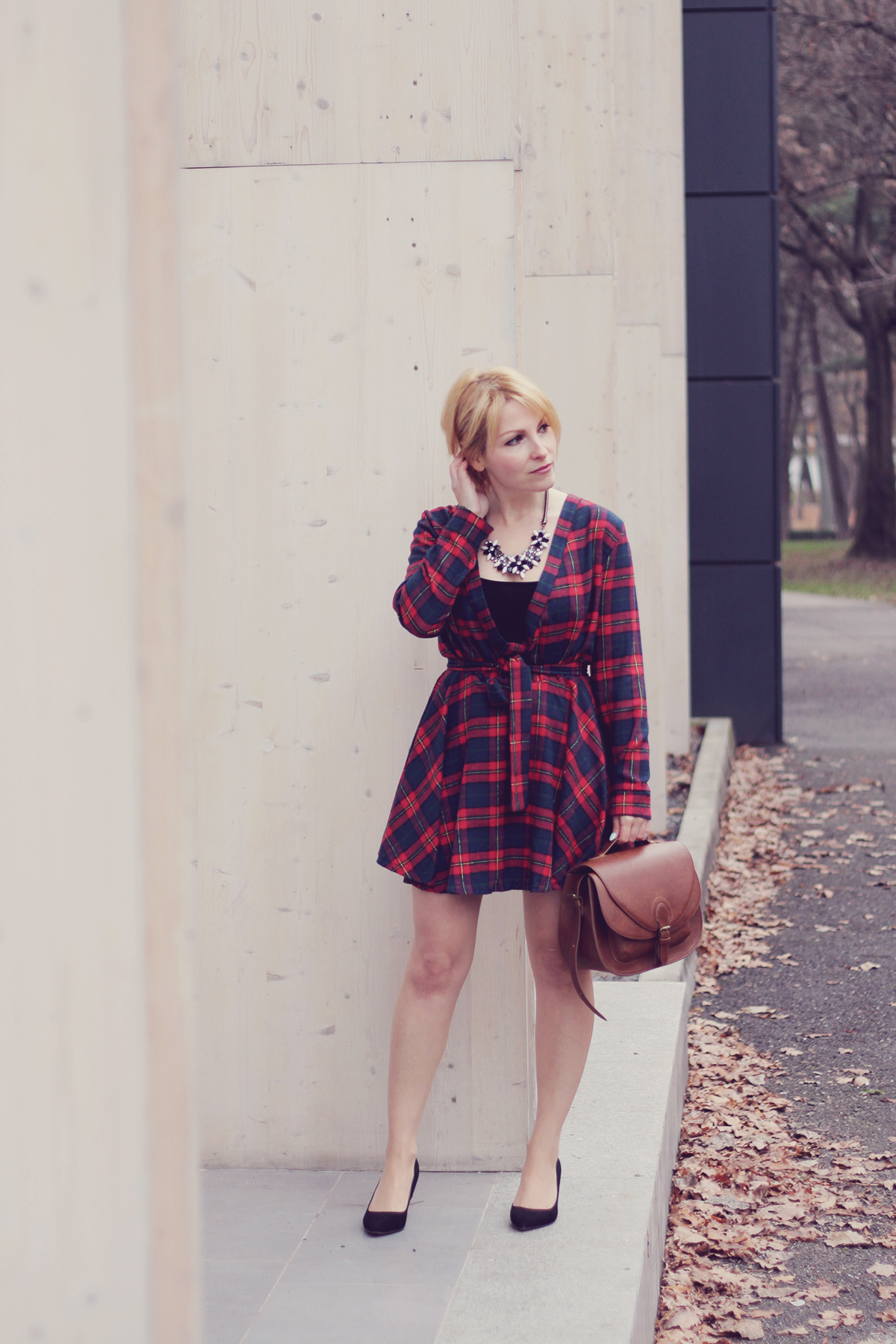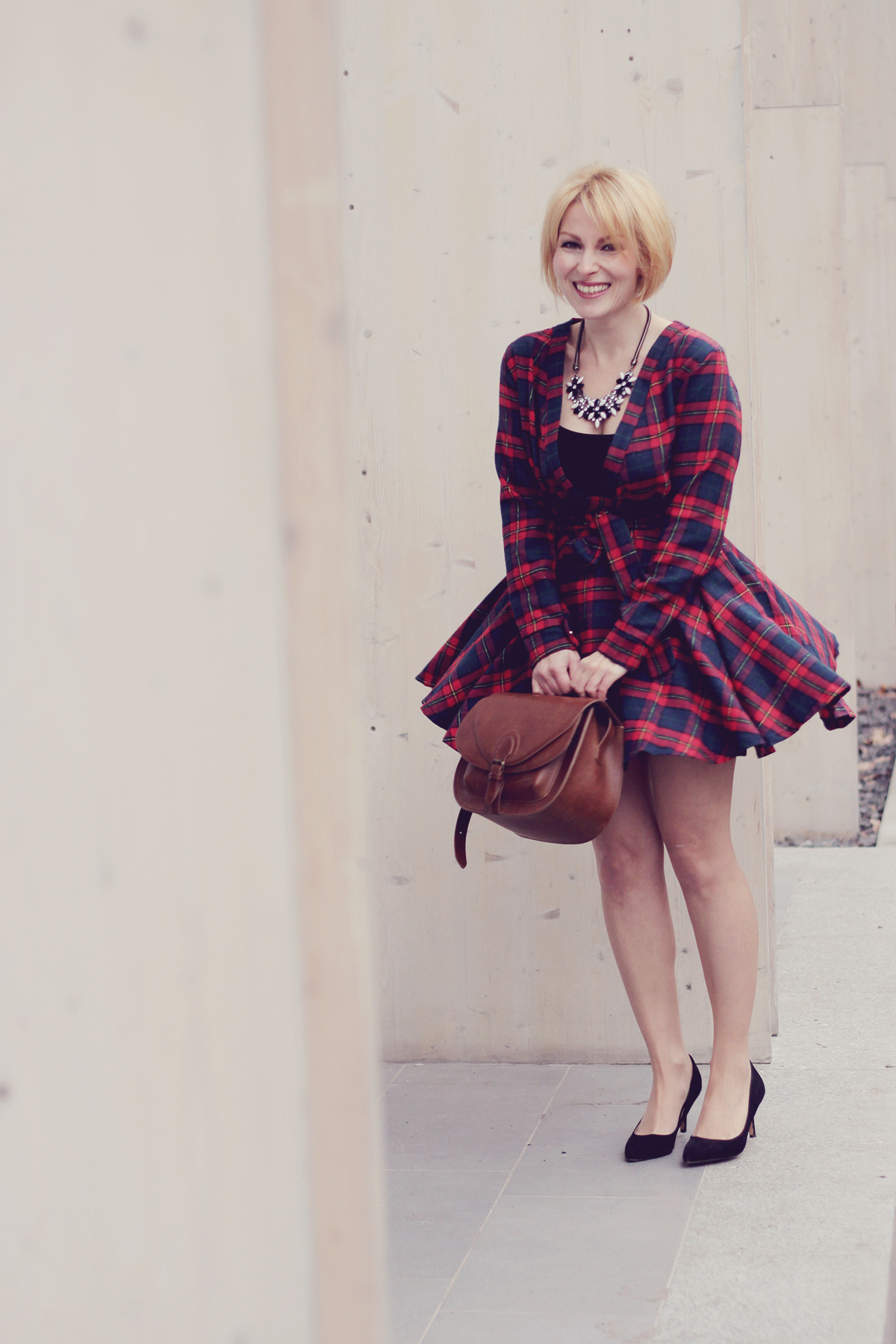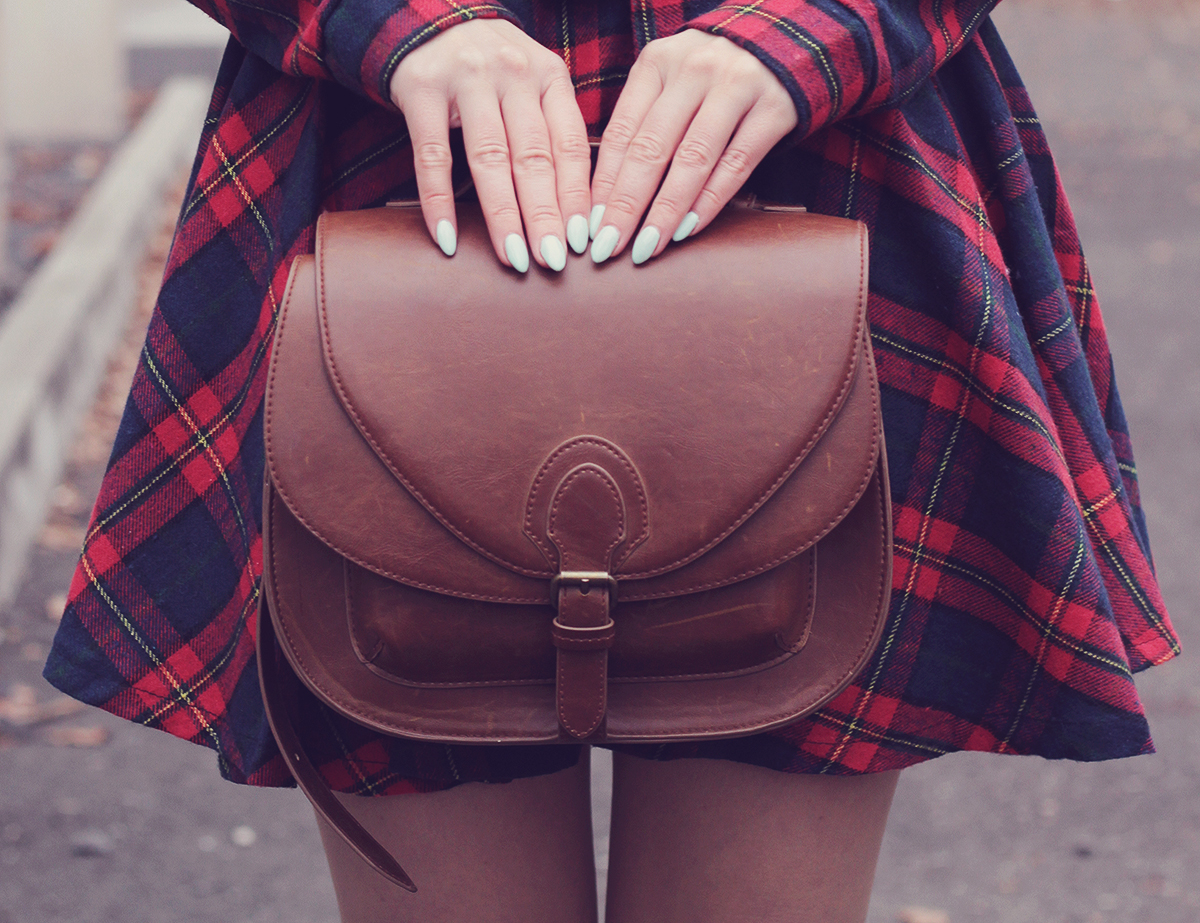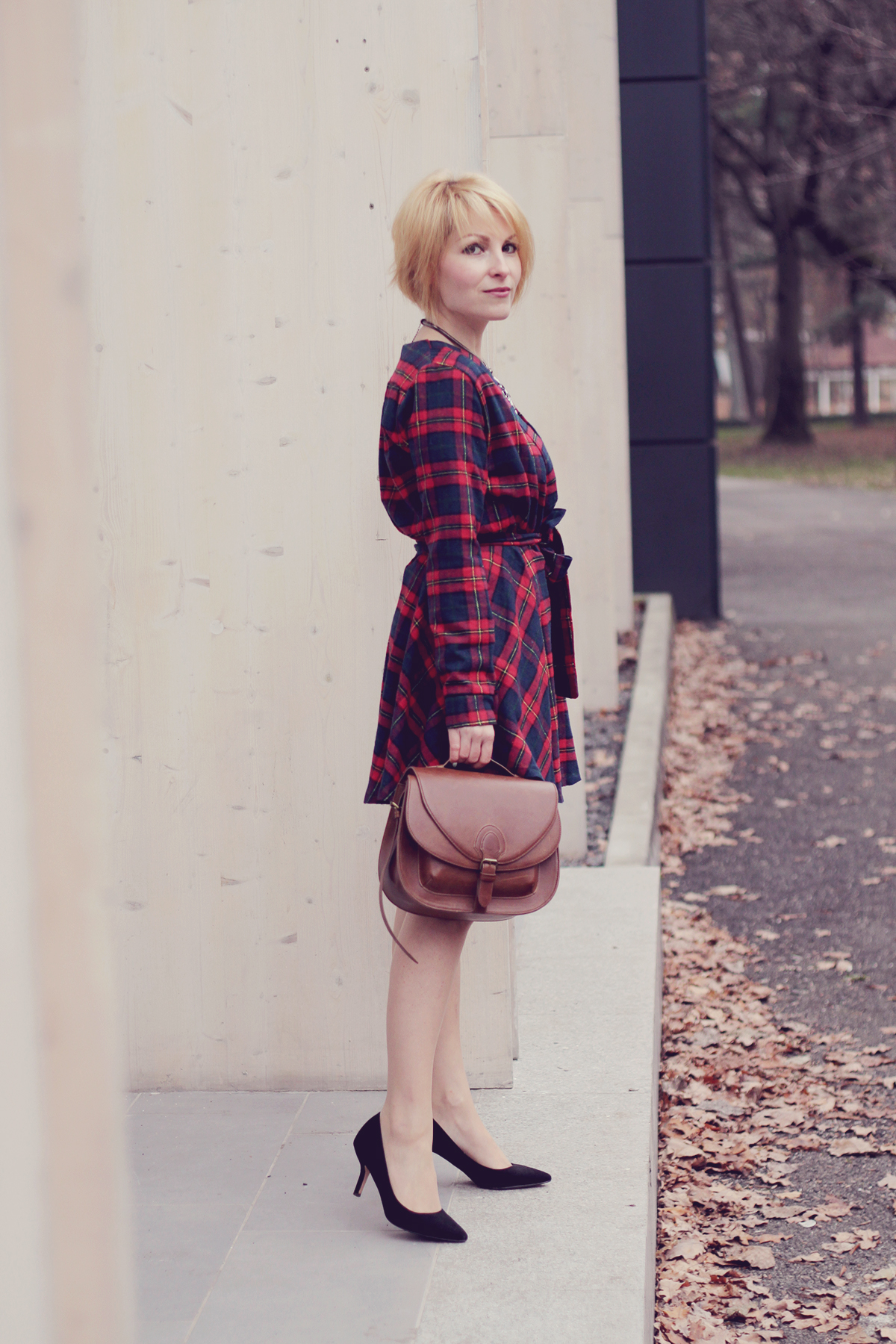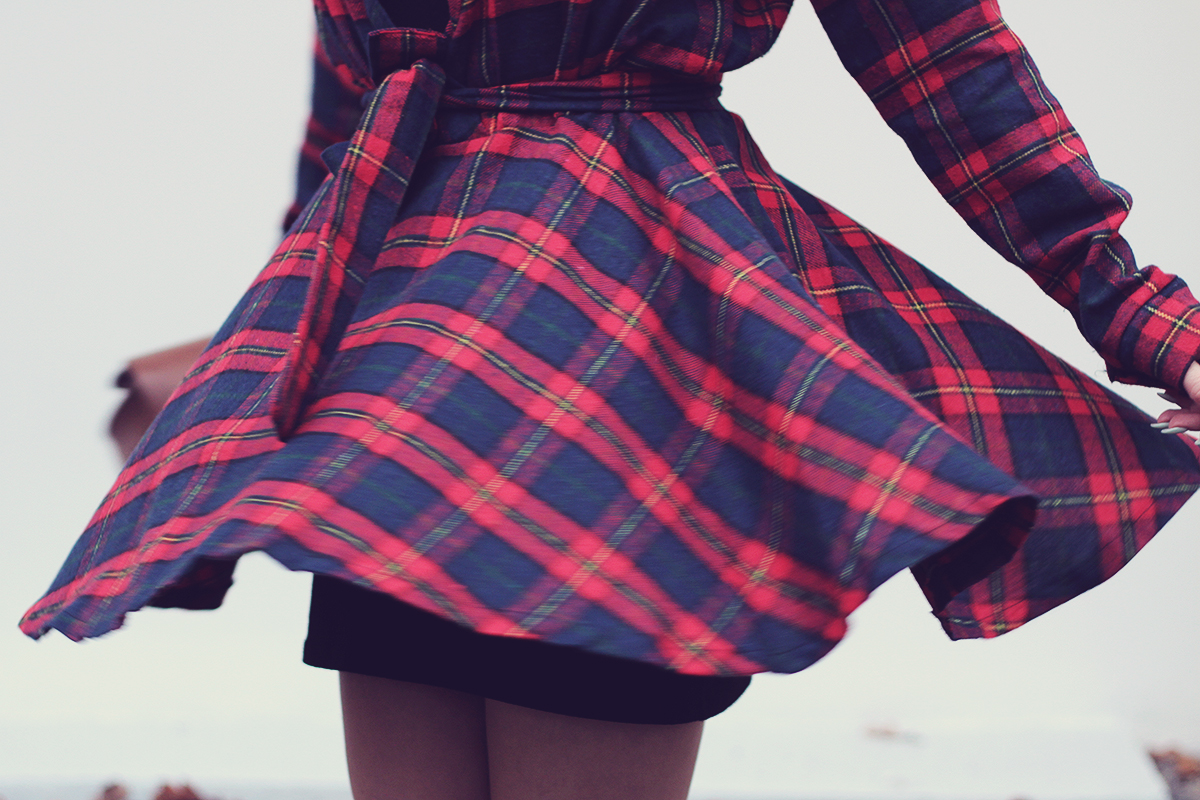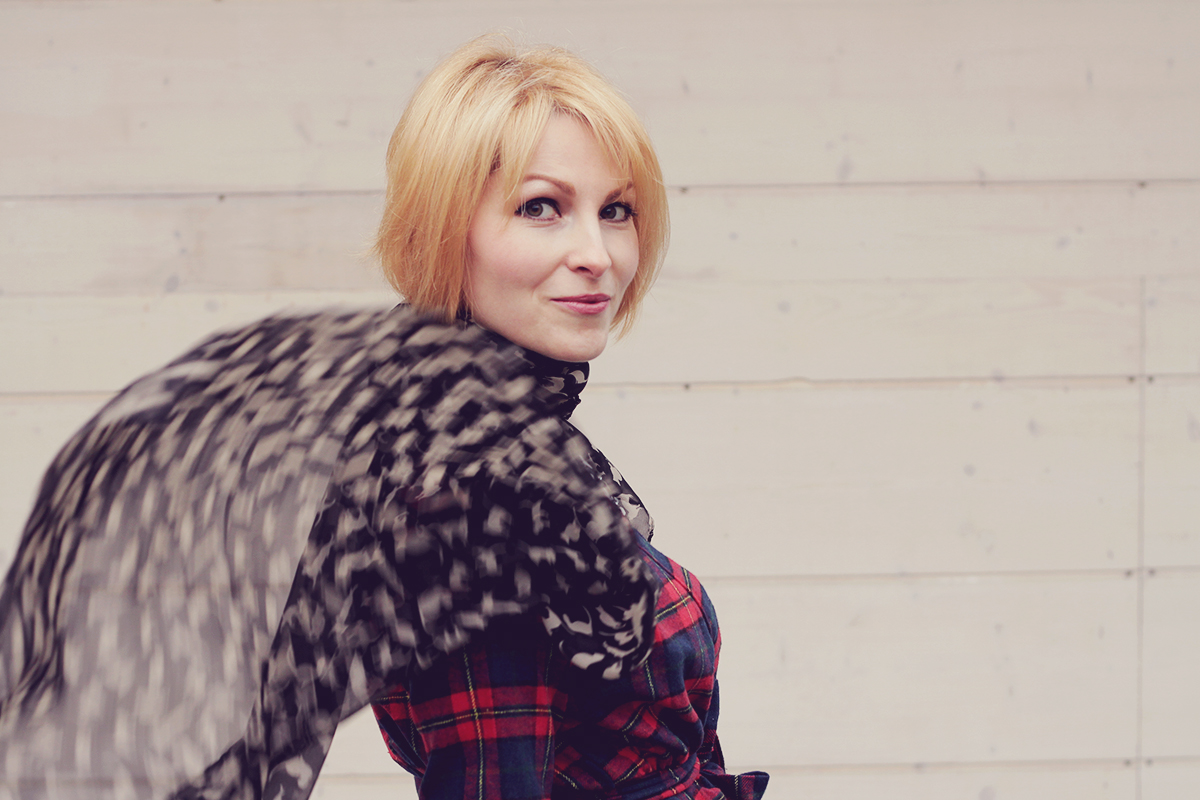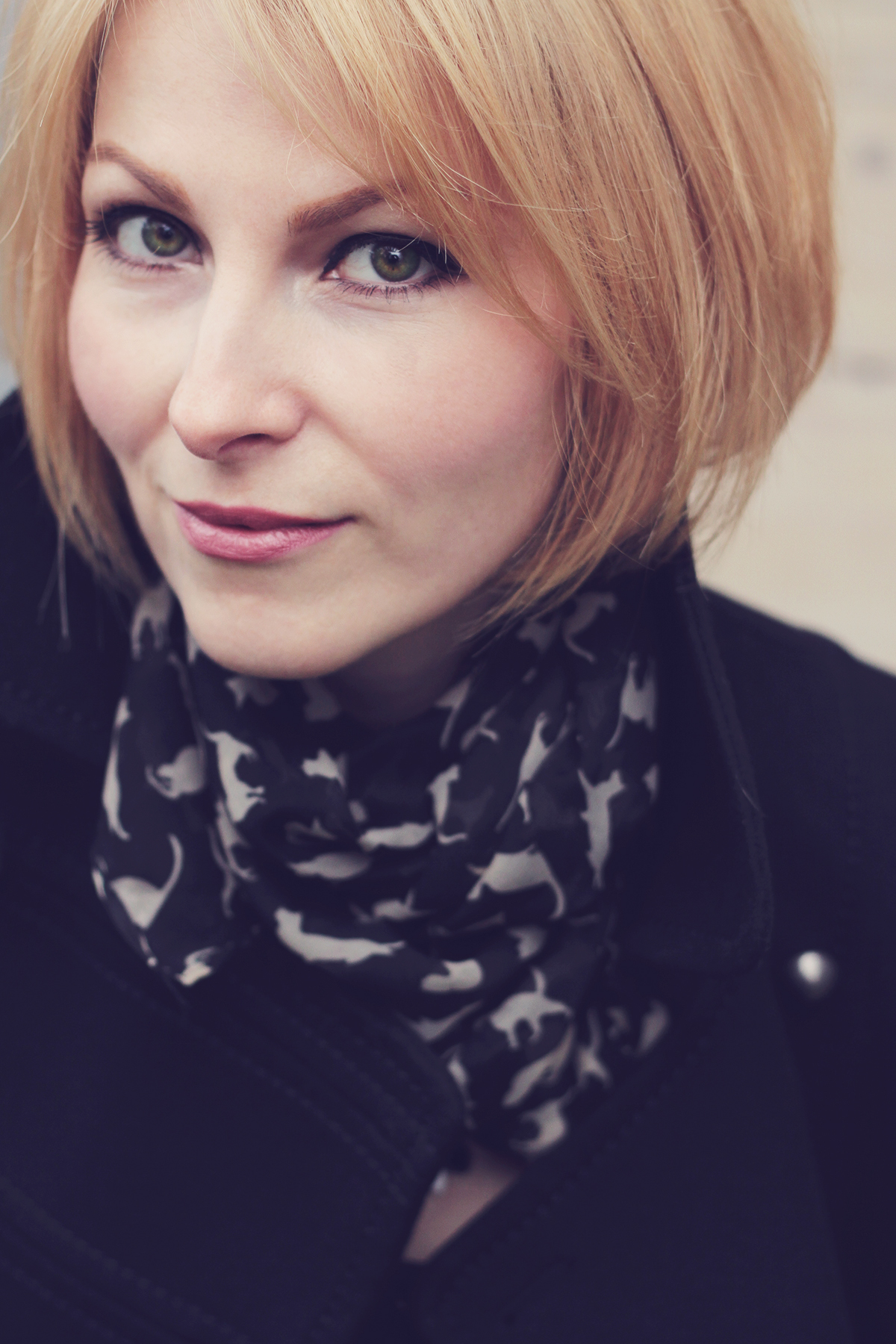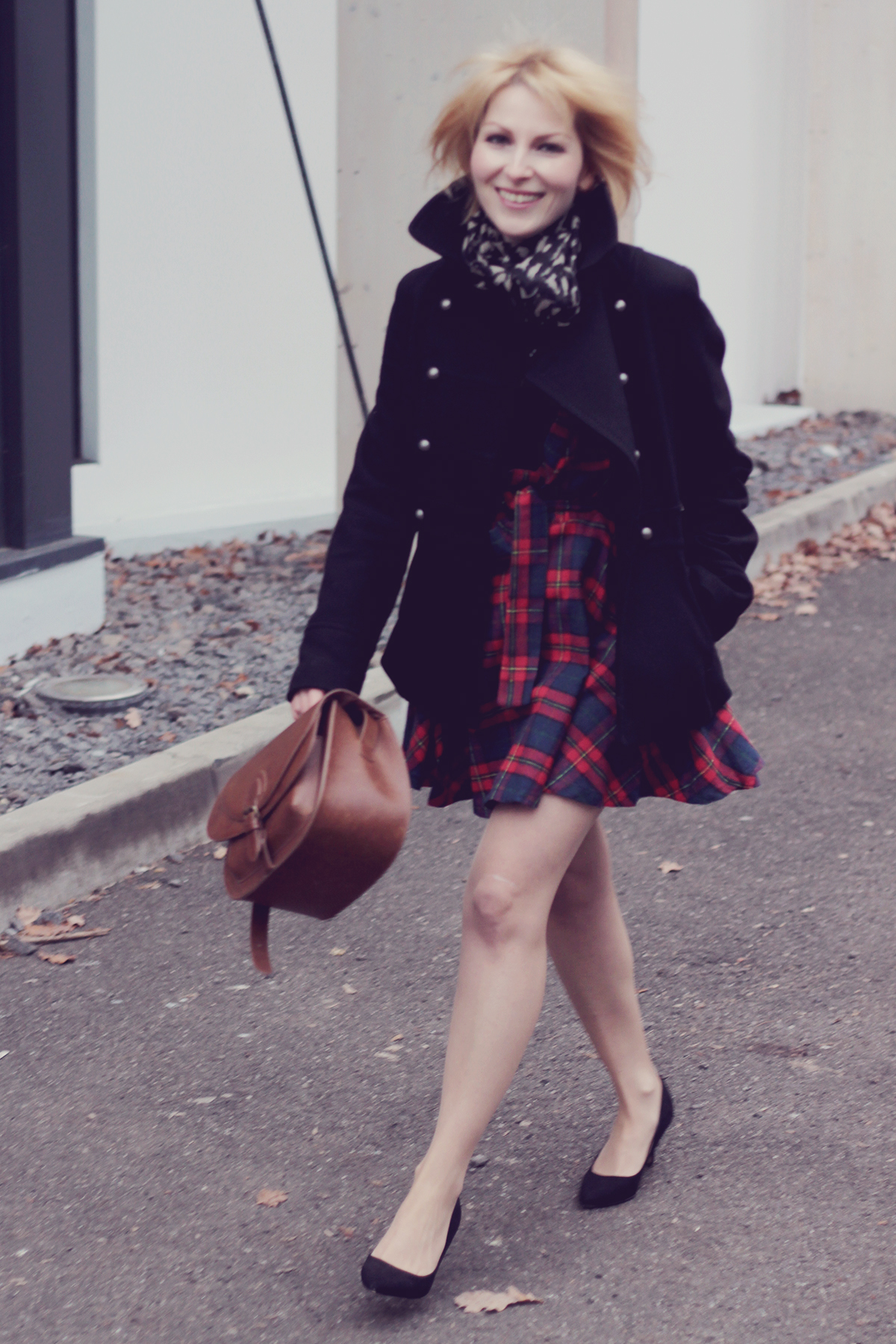 .
Photos by: Catalin Buda
.
Wearing:
Tartan Dress // Dresslink
Black & White Rhinestone Necklace // Dresslink
Cat Pattern Scarf // Dresslink
Black Heels // H&M
Black Coat // H&M (old)
Brown Handbag // H&M
Black Long Top // H&M
.
Get this look for $91+ on Lookastic: Black Coat, Red and Navy Plaid Skater Dress, Black Leather Pumps, Brown Leather Satchel Bag
Brought to you by Dresslink.
.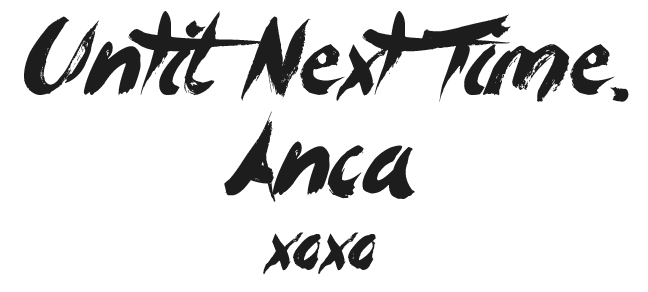 .