It's December!
December marks the beginning of present shoppings and holiday cheer. So from now on until the end of December I'm doing a series of posts about what makes this month for me a month full of sparkle, fun and lovely outfits. This is my first post of the series. (I don't know how many there will be, my mind is full of ideas all the time, so keep tuning in).
This post is all about the party attire: be it around the Christmas table, at a Christmas party, visiting your loved ones or going to a New Year's Party.
The cold winter should not keep you from loving your high heels. I like to wear them in winter as a statement in my outfits. I chose these cuties with Christmas in my mind – the very cute green big bow high heel stilettos. I like to pair bold, colorful heels with black. They stand out more. I liked the color, I never had green shoes before, so I thought those stilettos would be perfect for the holiday season. They came just in time for me to wear them and they are so freakin' cute. You can find them and more at Wholesalebuying.com.
The dress I actually wore to last year's New Year's Party and it was a Christmas present from my boyfriend 🙂
Whatever you want to wear this month, make it fun, make it pop. 'Tis the season to go crazy: wear sparkles, wear reindeer hats or headbands, kitty ears, Santa jumpers, elf ears, whatever you want. This is the time to bring a little fun in your outfits. Me? All. I love December!
. 22 days until Christmas .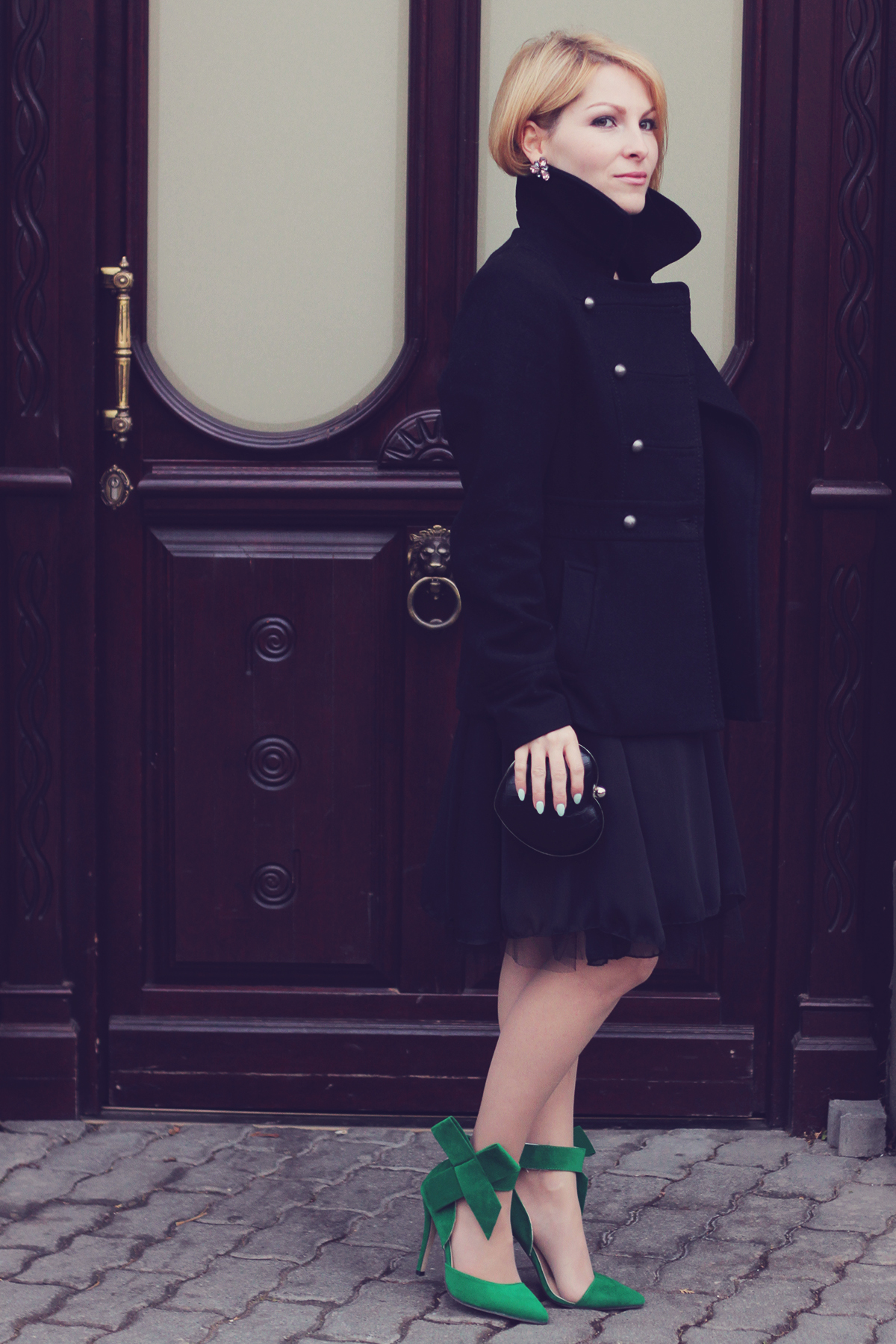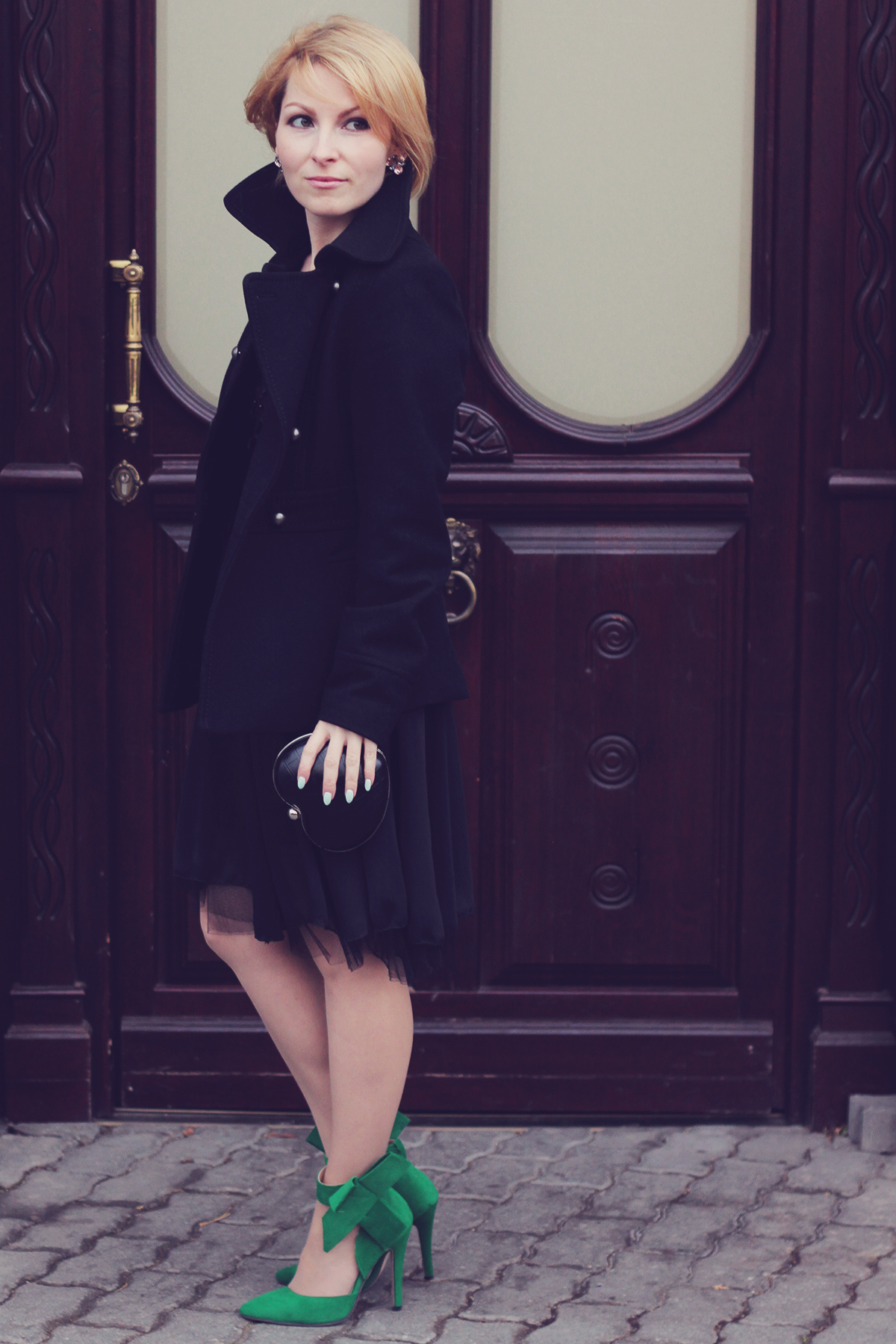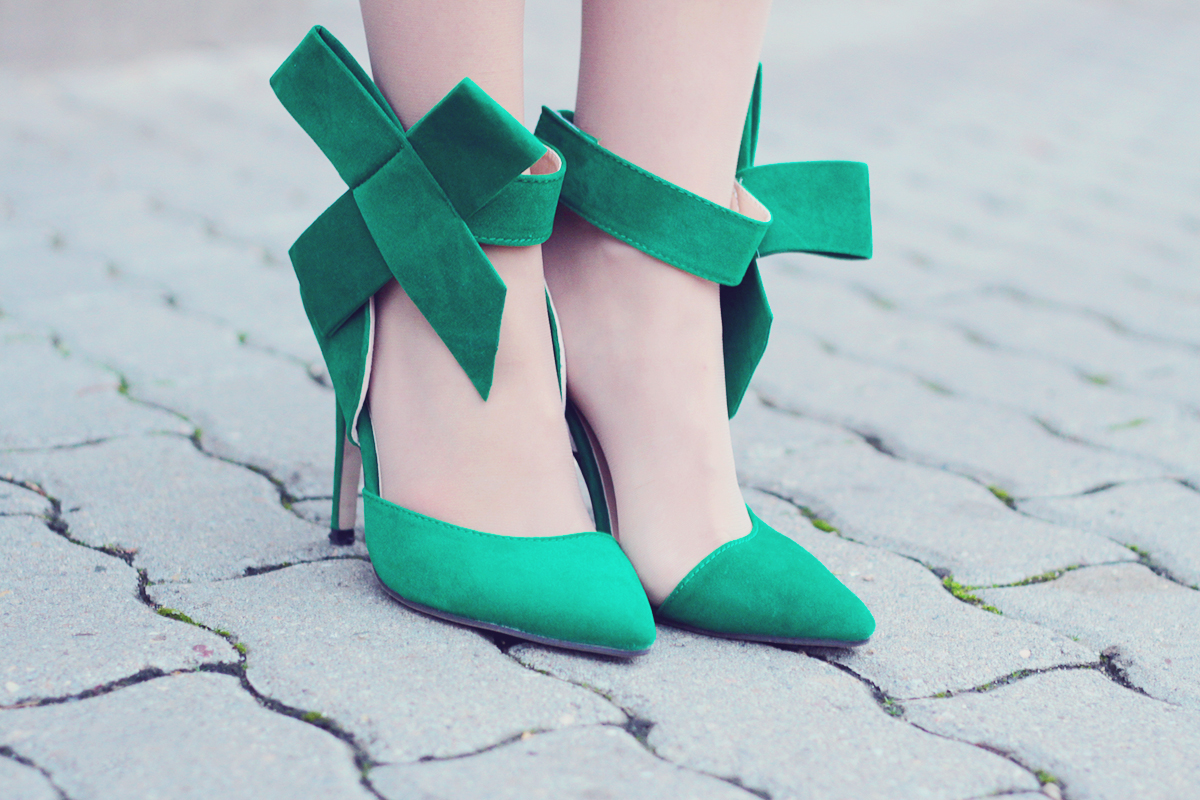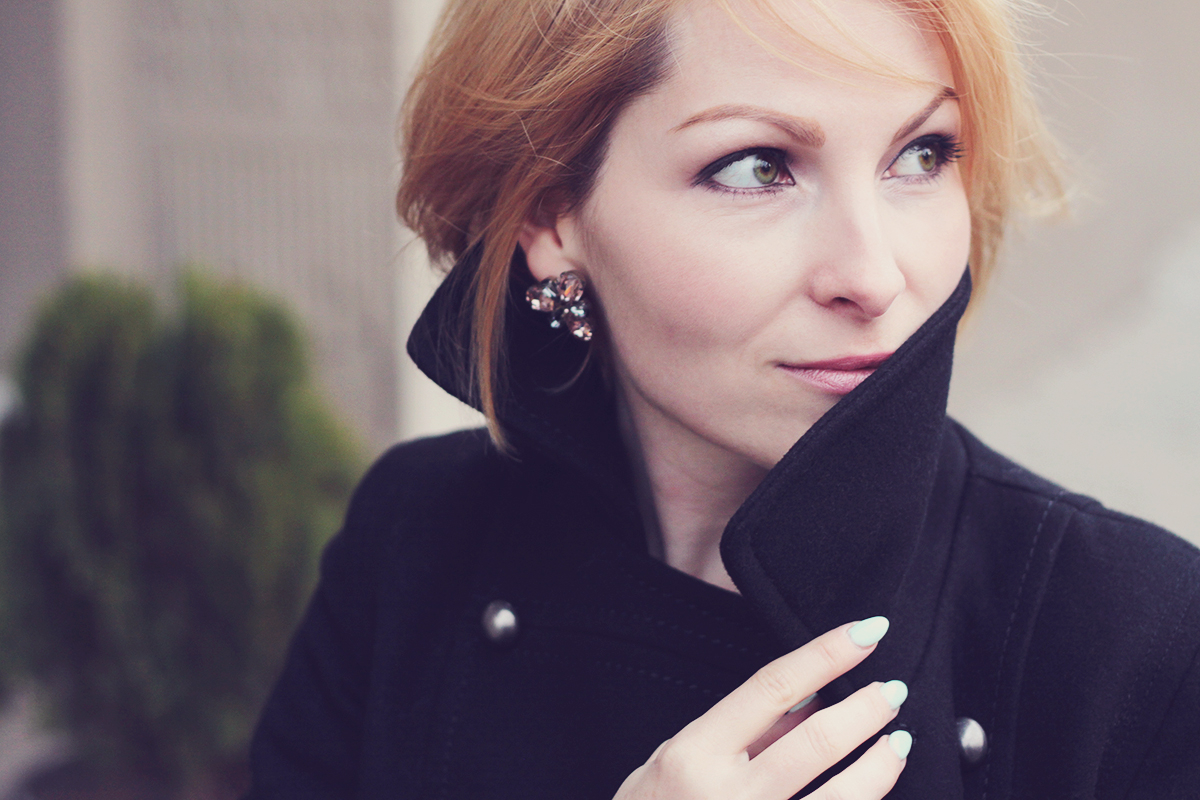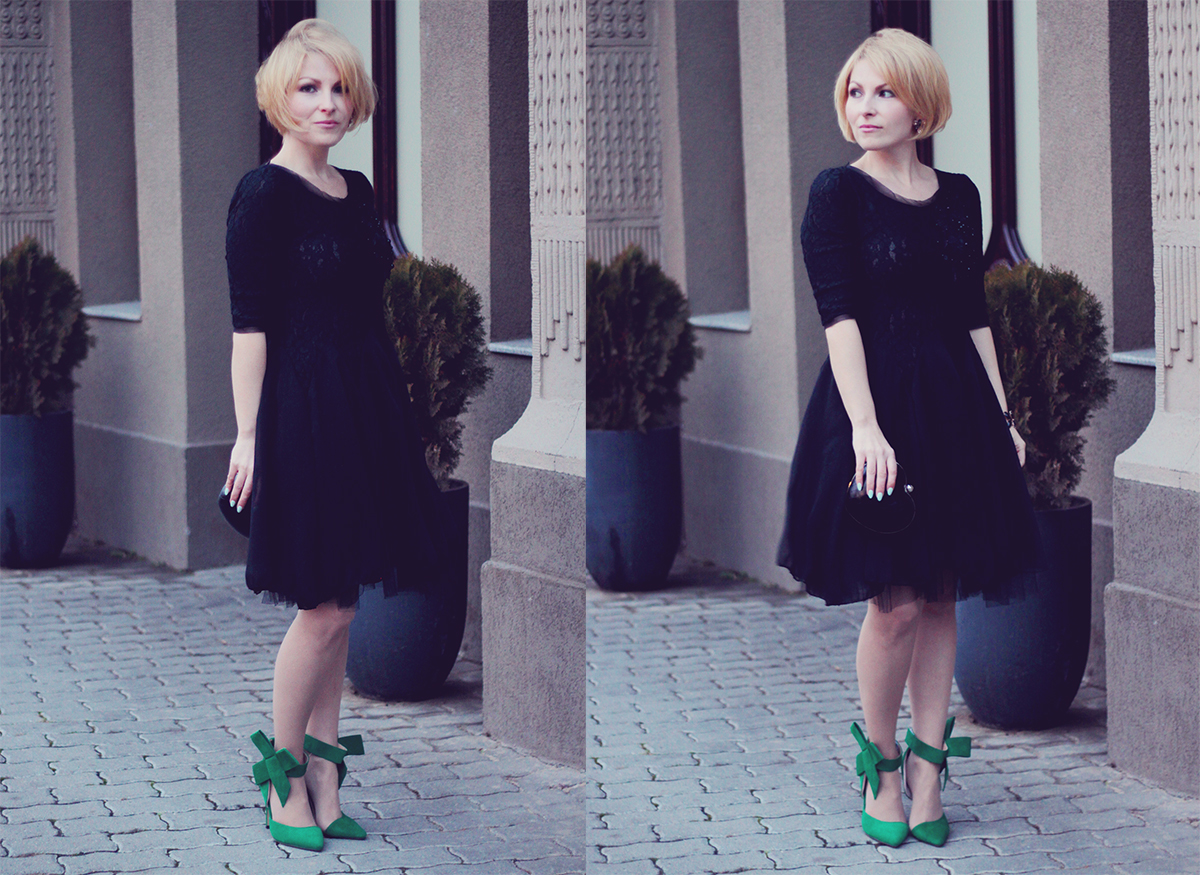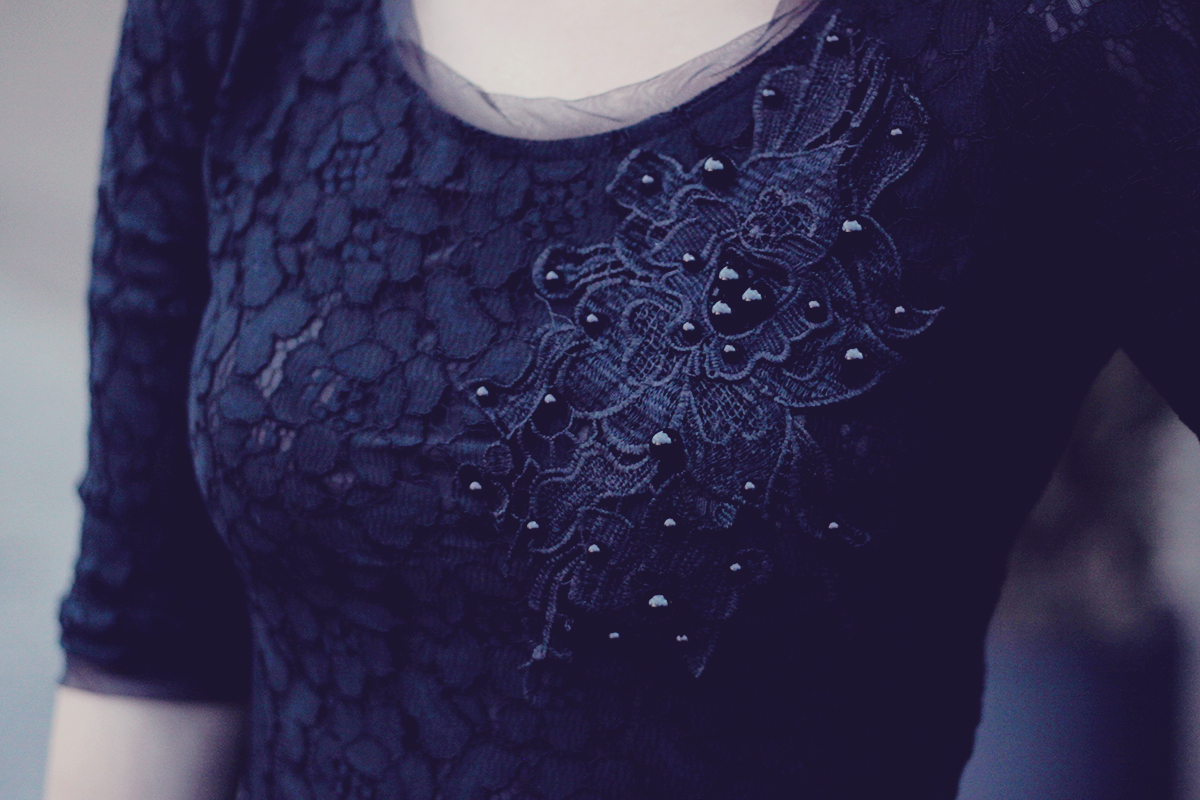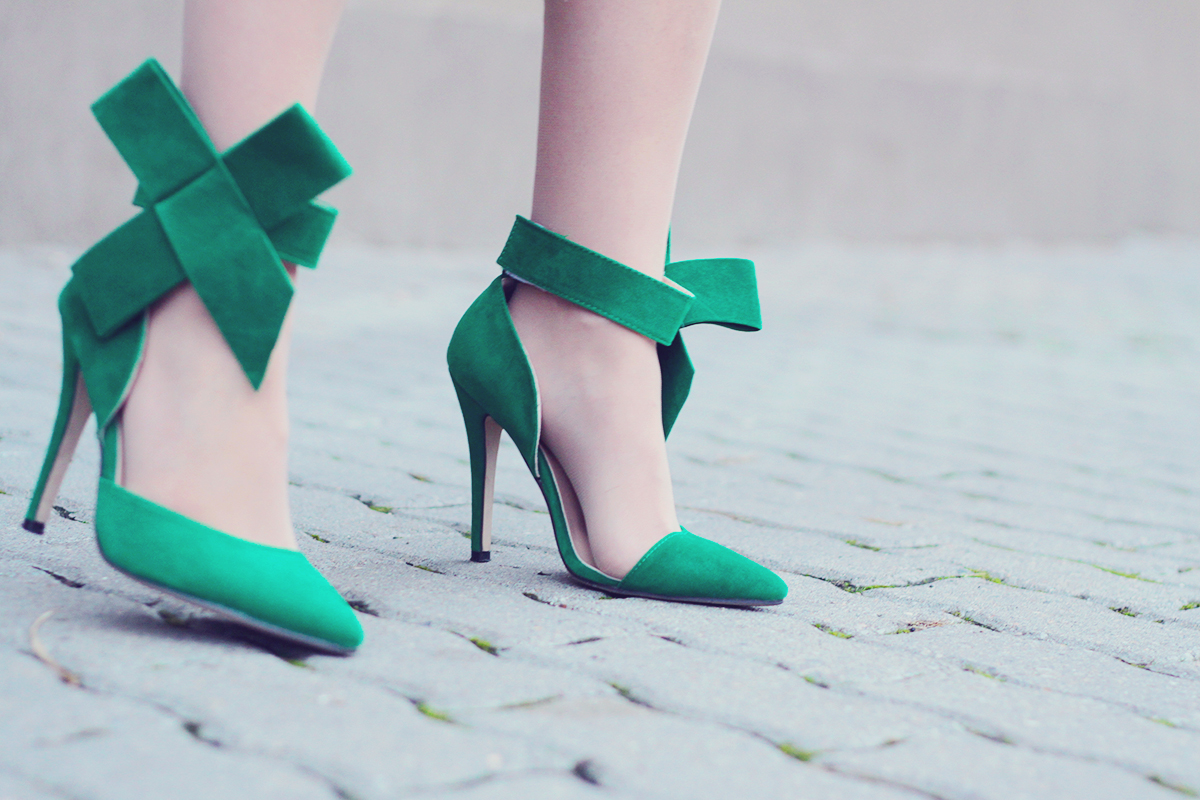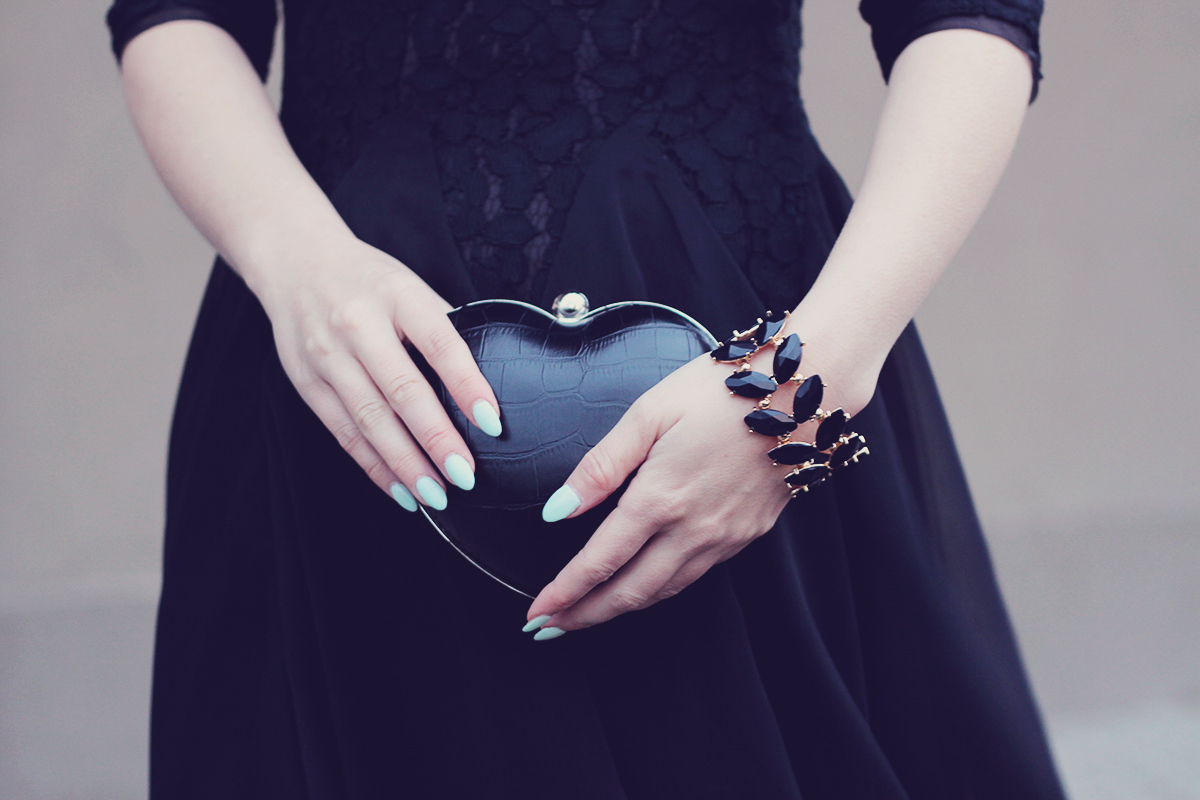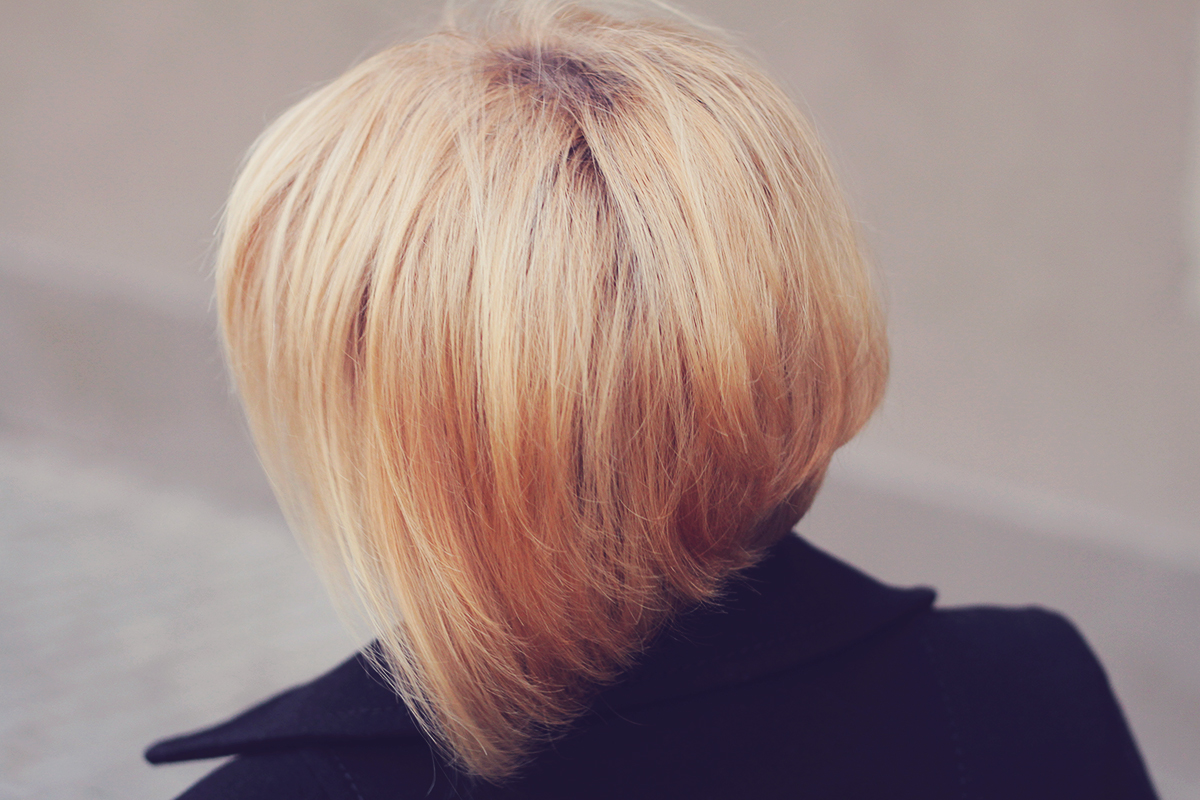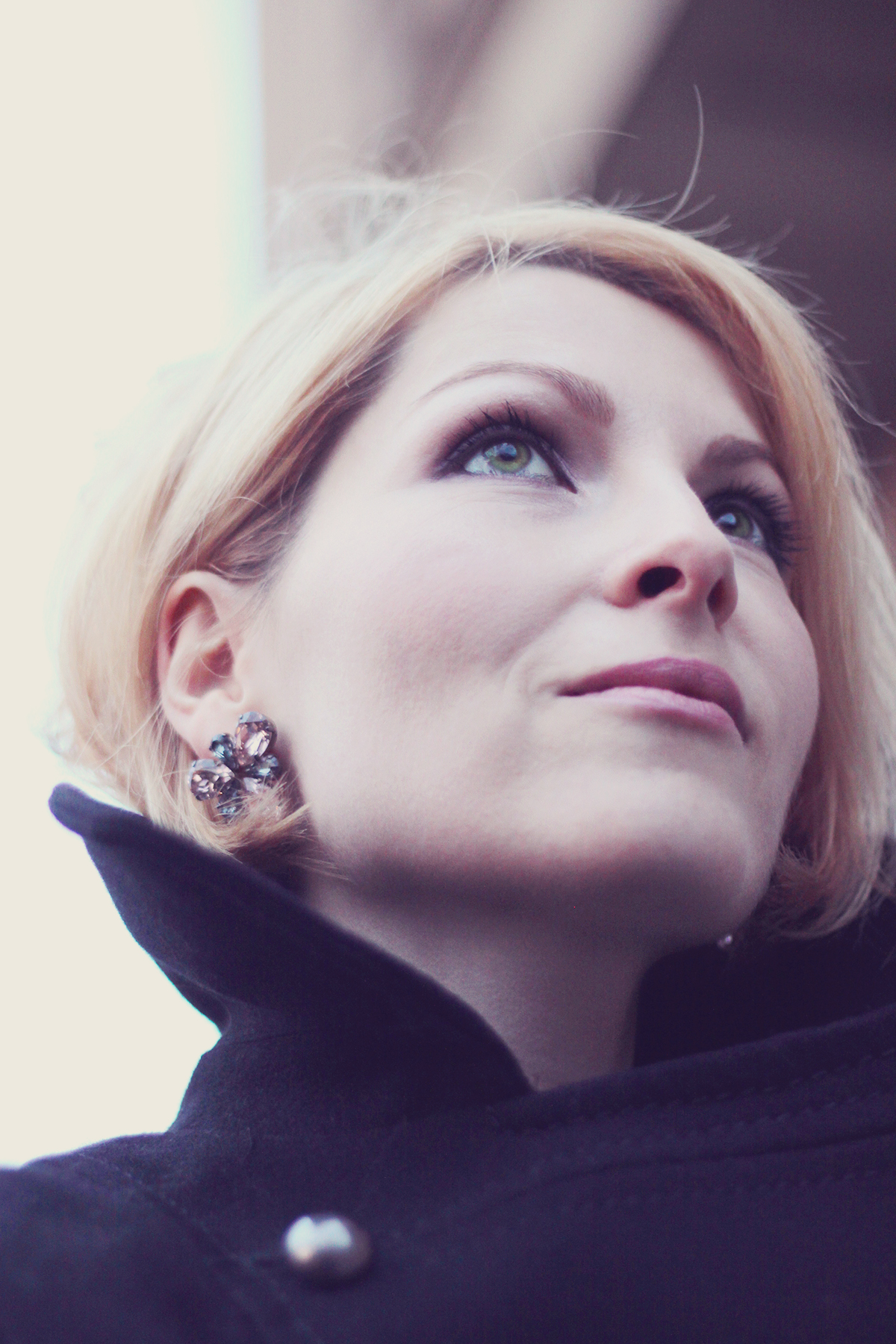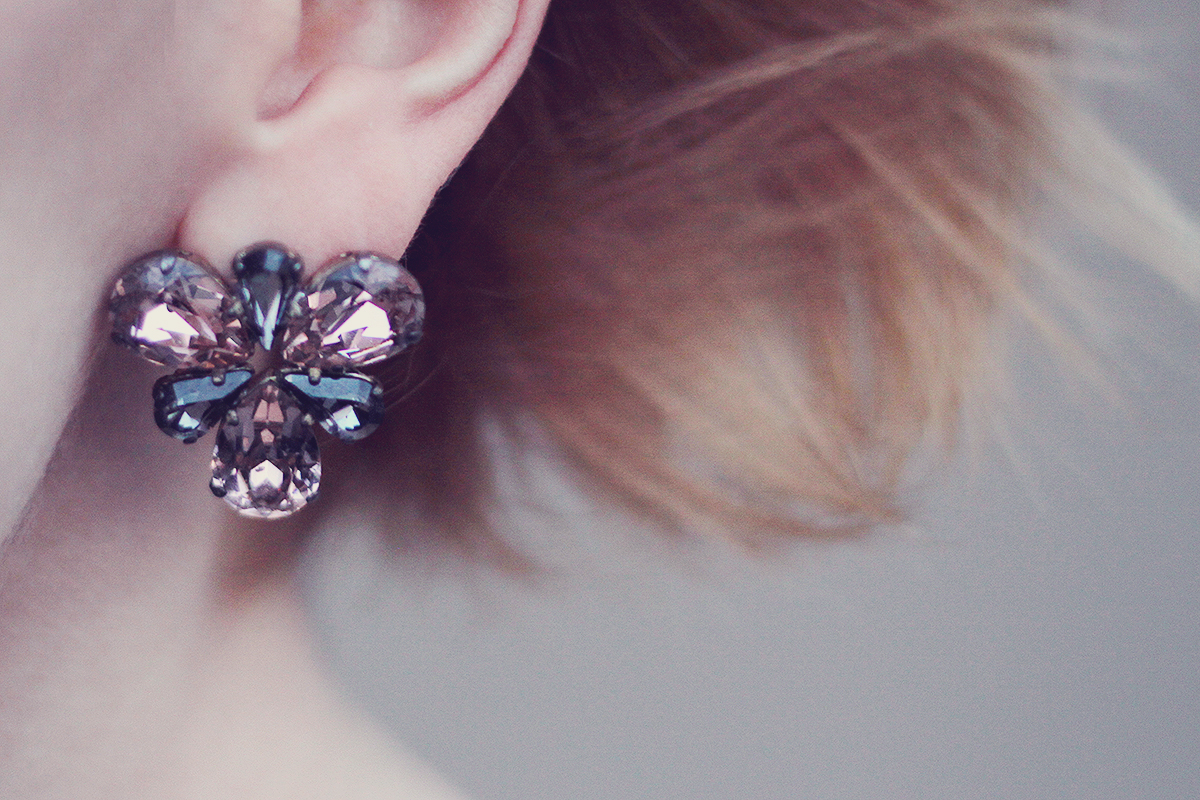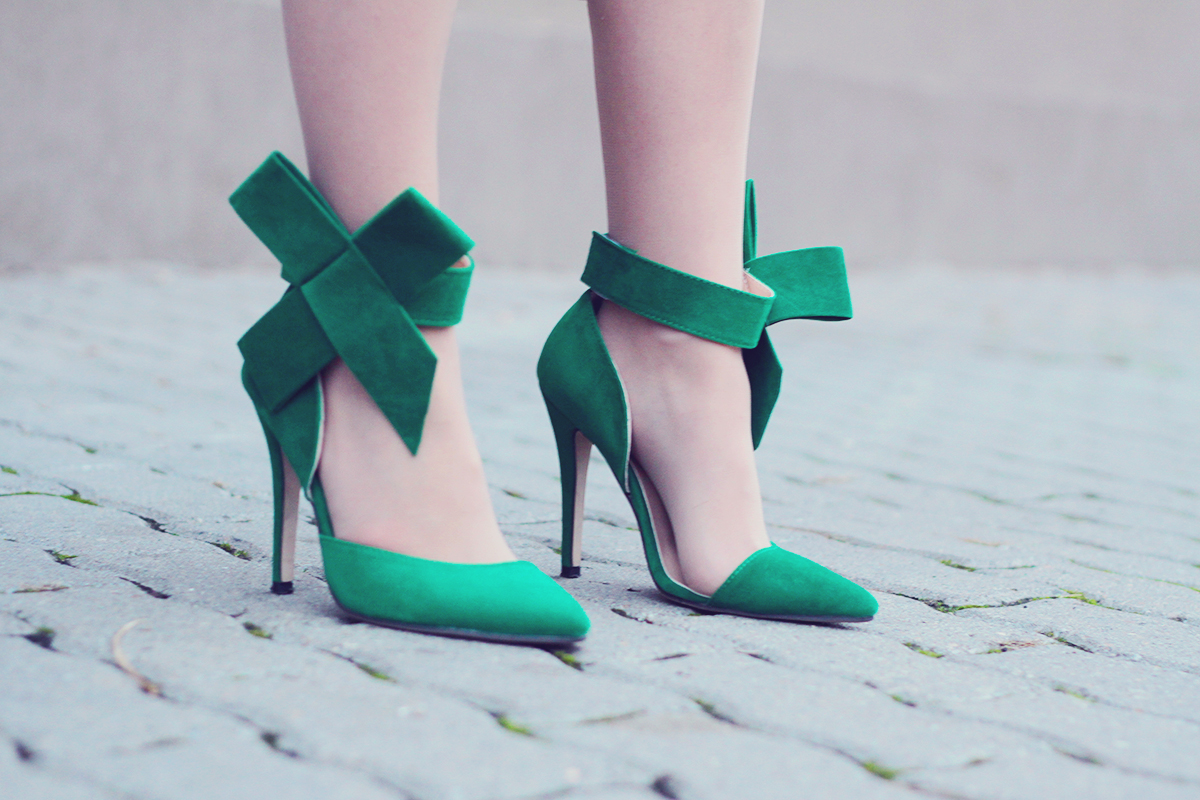 .
Photos by: Catalin Buda
.
Wearing:
Big Bow High Heel Stilettos // Wholesalebuying
Black Coat // H&M (old, similar here)
Black Half Sleeve Chiffon Dress // SheIn (unfortunately sold out, similar here)
Heart Clutch // Pull&Bear (similar here)
Rhinestone Bracelet // H&M (similar here)
Swarovski Earrings // Josephine
.
Get this look for $72+ on Lookastic: Black Coat, Black Chiffon Party Dress, Green Suede Pumps, Black Clutch
Brought to you by Wholesalebuying.
.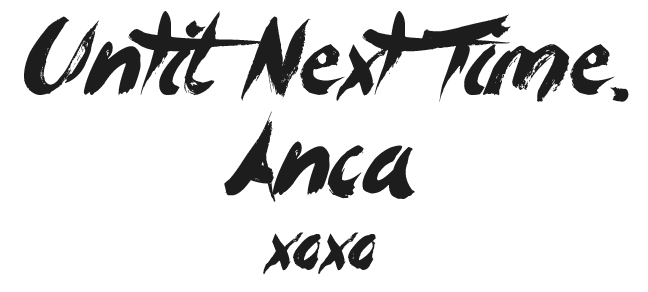 .