This is the second look of the Holiday Series I'm doing on the blog. Previous Holiday Look here.
When I think of winter I think of jumpers. It's the only comfort I know fighting the cold. You fashionistas probably already know this H&M jumper that Katy Perry sports in their Happy & Merry Christmas campaign. It is already sold out in my country, but I managed to snag one, thanks to my boyfriend's mother that gave it to me as an early Christmas present. Hurray for mums!
If you have a casual or a company Christmas party coming up than this right here is perfect inspo. I love cozy jumpers, just make sure for a party you pick one that is more bling and cute and not so casual, pair it with some skinny jeans and heels and you are ready to go. But remember kittens: if you're doing a more loose top then a more tight fitting goes on the bottom. This works vice-versa also: tight top and a more loose bottom. Anything else looks frumpy, and no stylish girl wants that.
I know it's winter, but for a party outfit you can get your sandals out. We have cabs now, and arriving in style is all that matters. That's why doing these photos was not that rough, I didn't even feel the cold in these sandals and although very high, they are comfortable.
For us girls getting ready for the party is half the fun. Just enjoy yourselves, play with shapes and cuts and have fun!
.10 days until Christmas.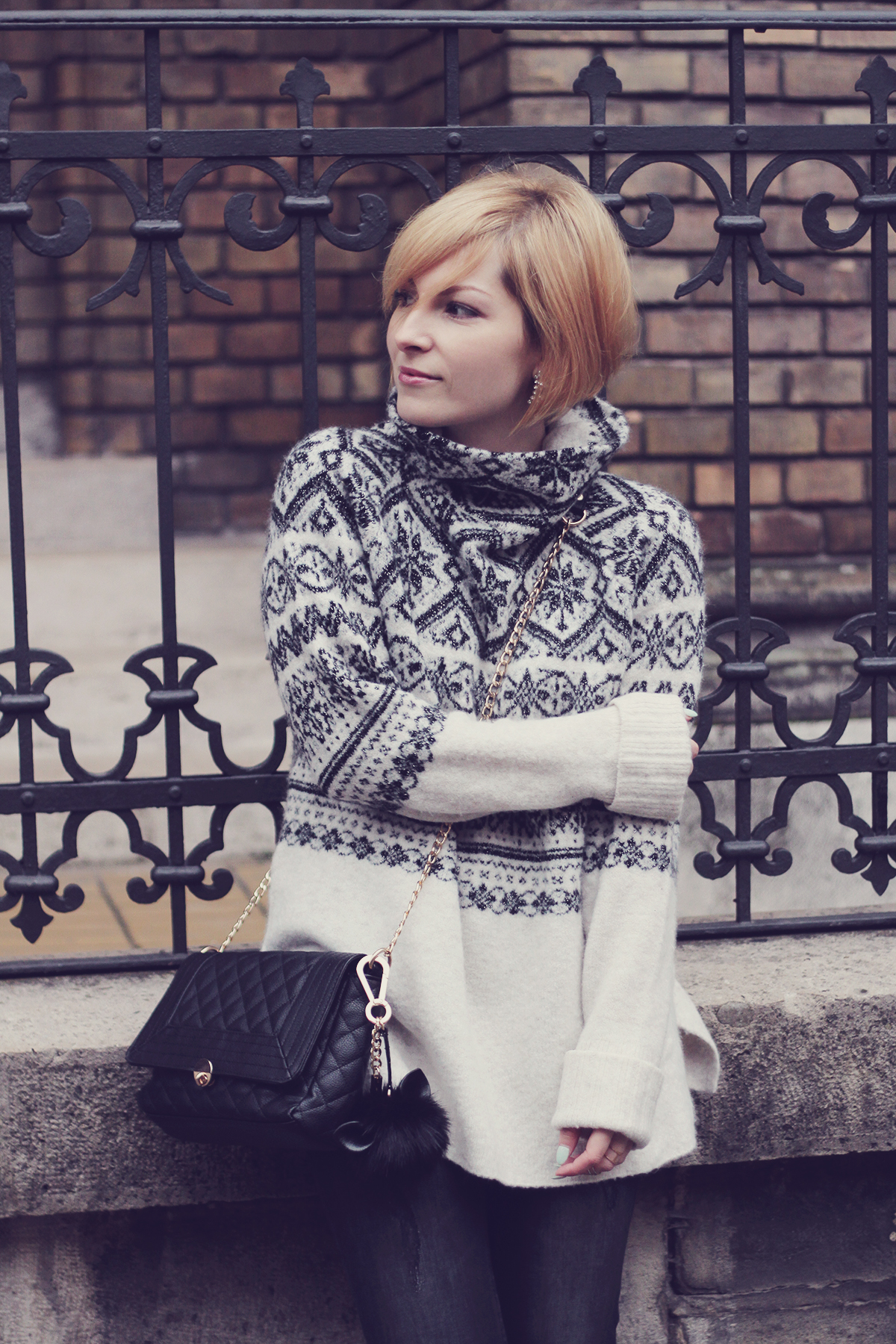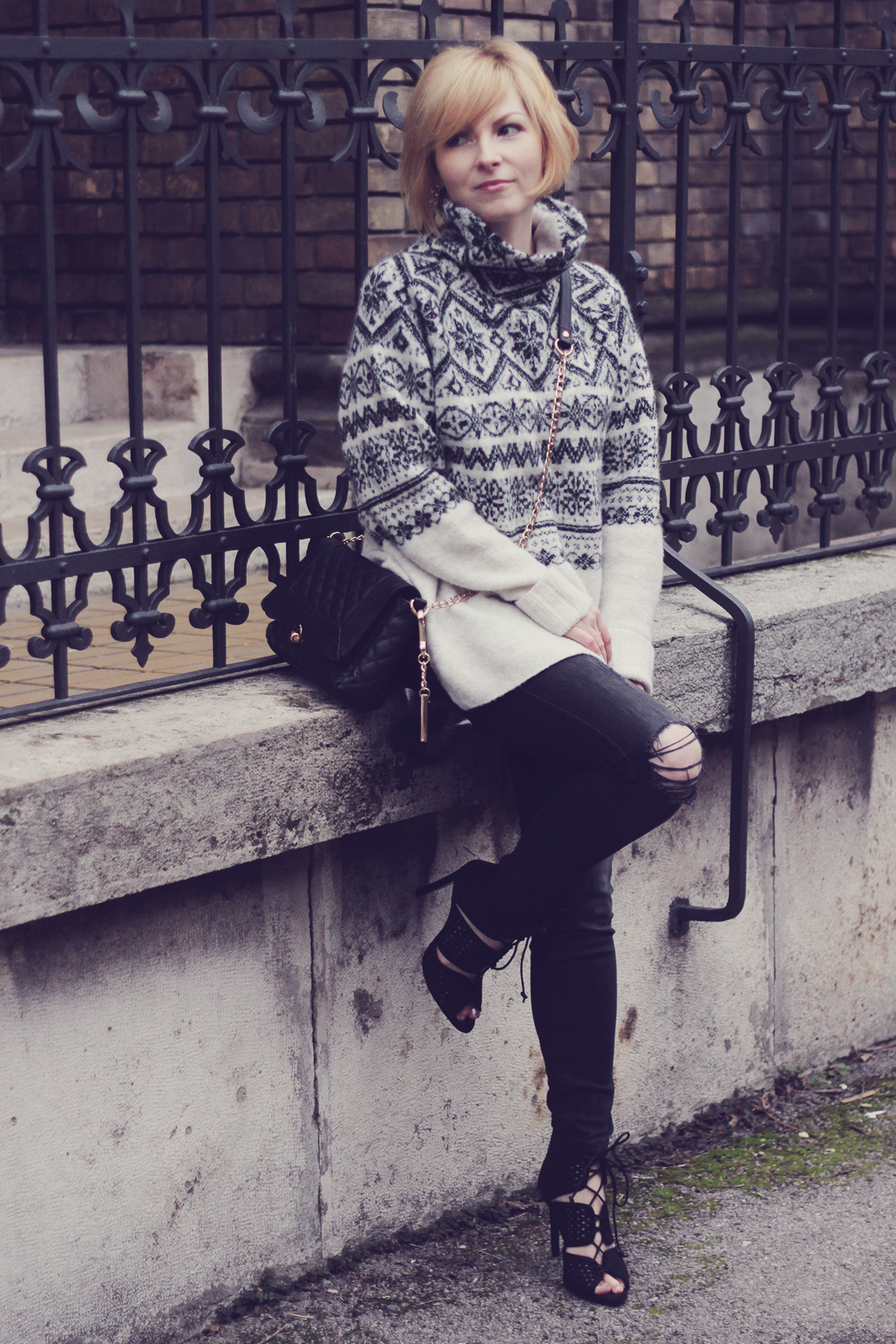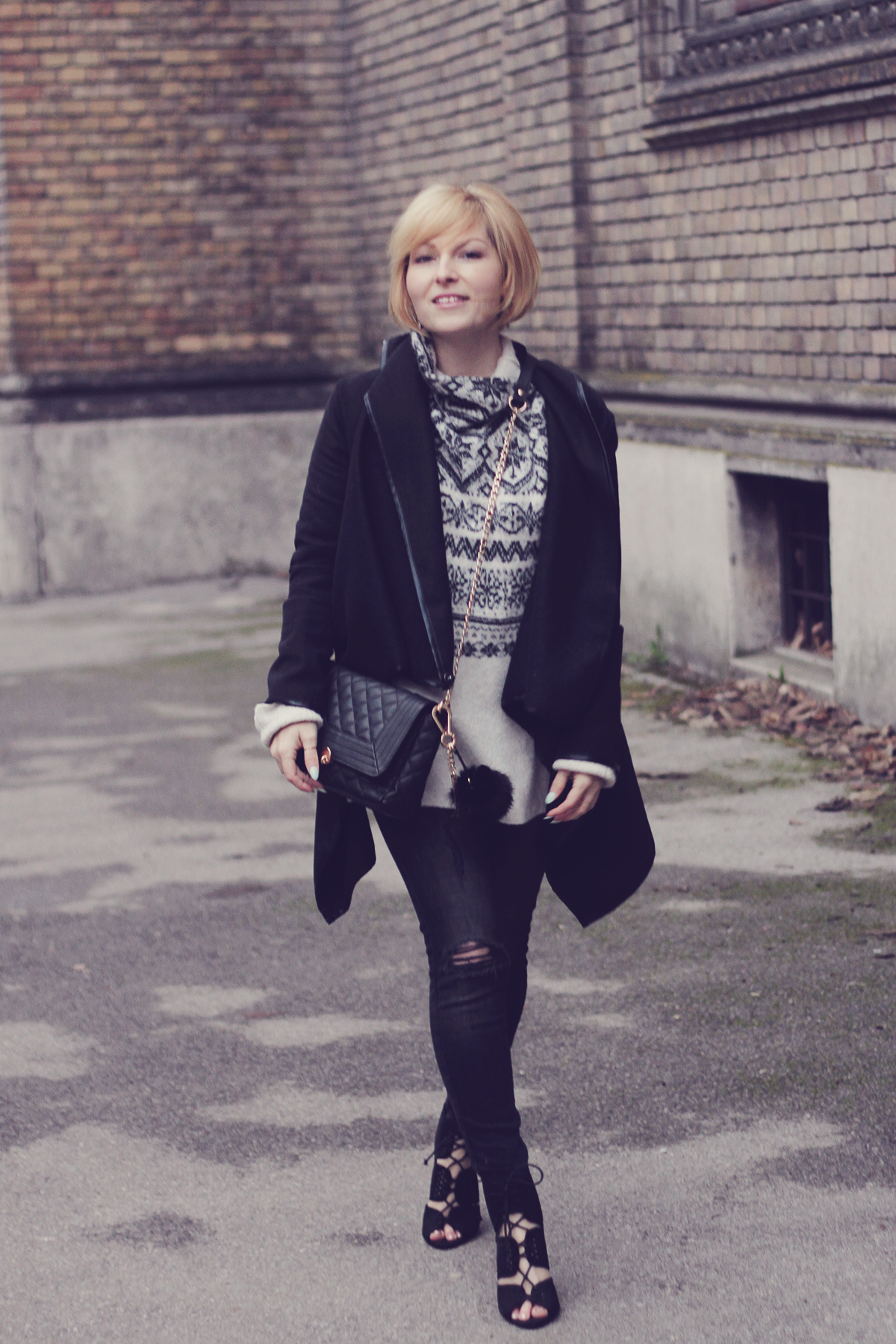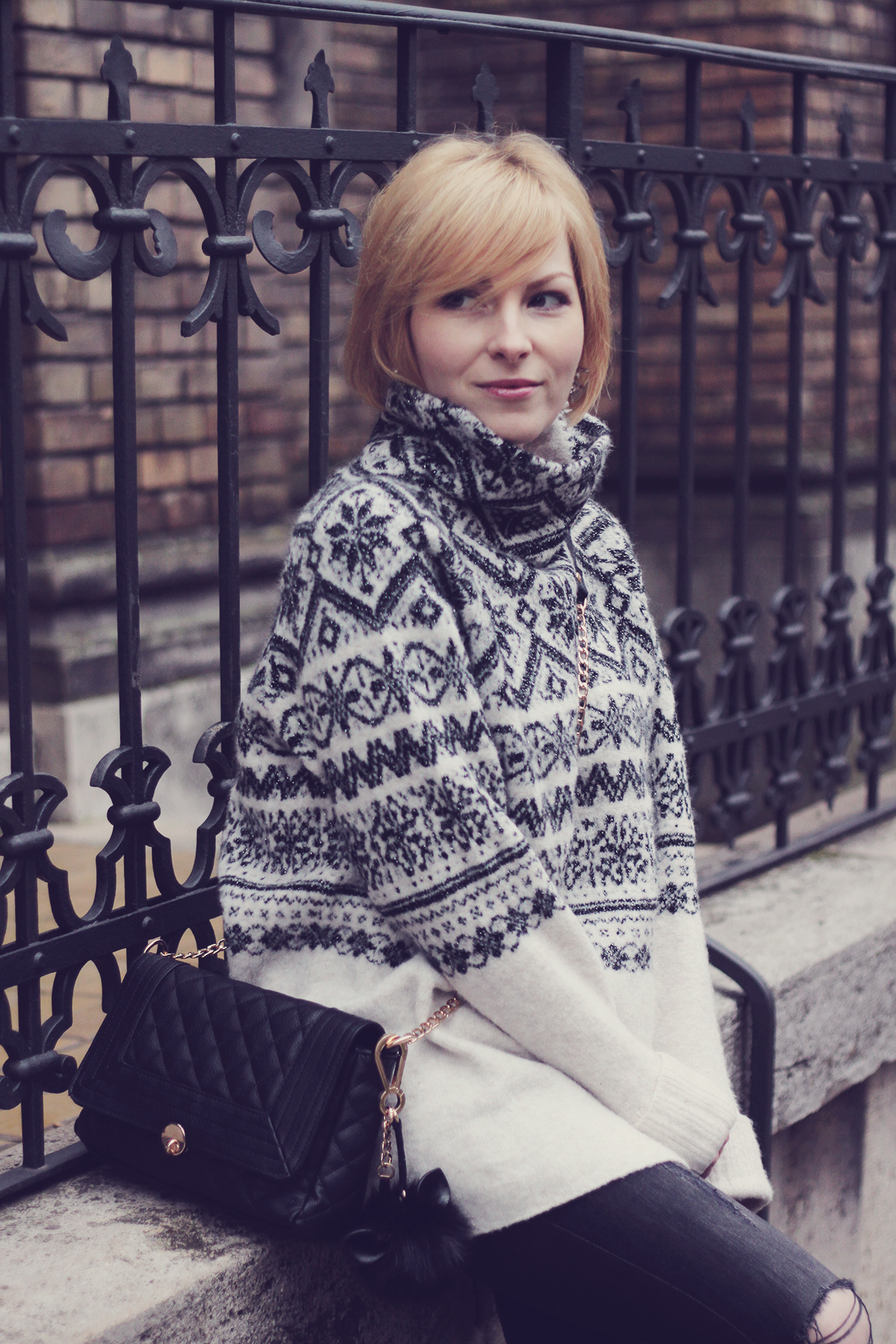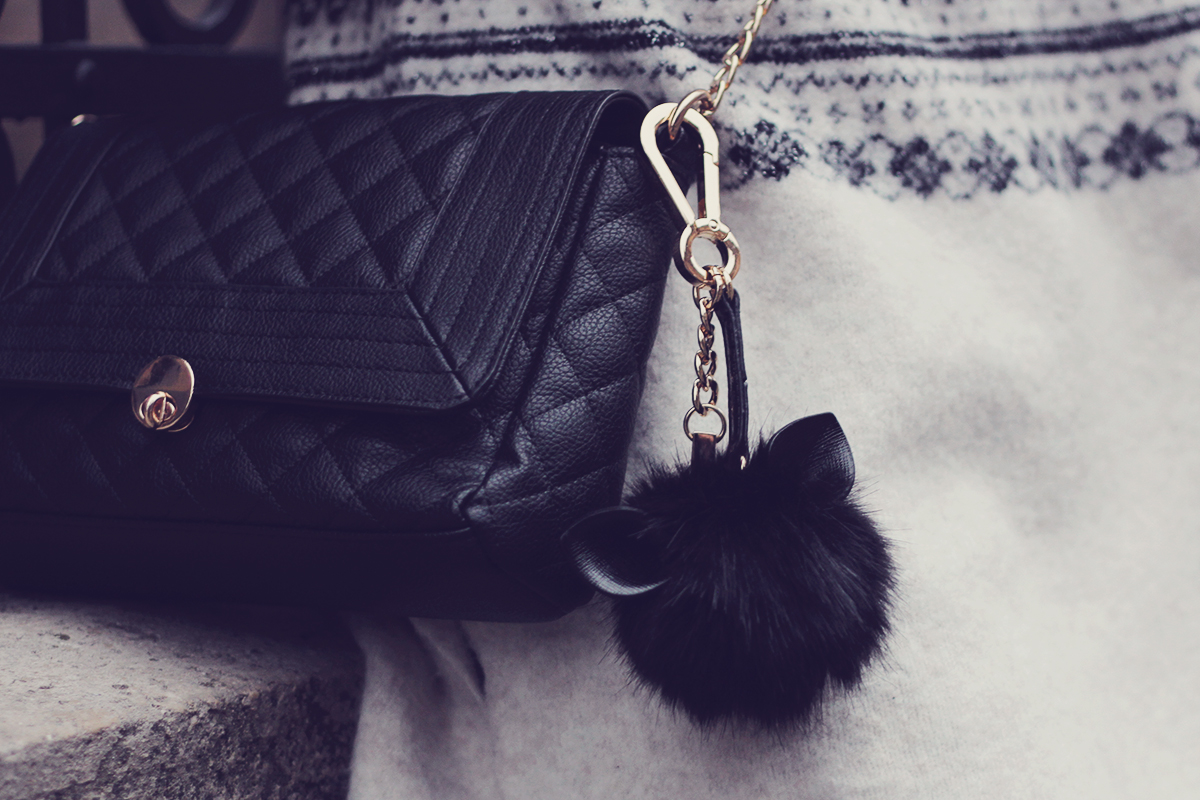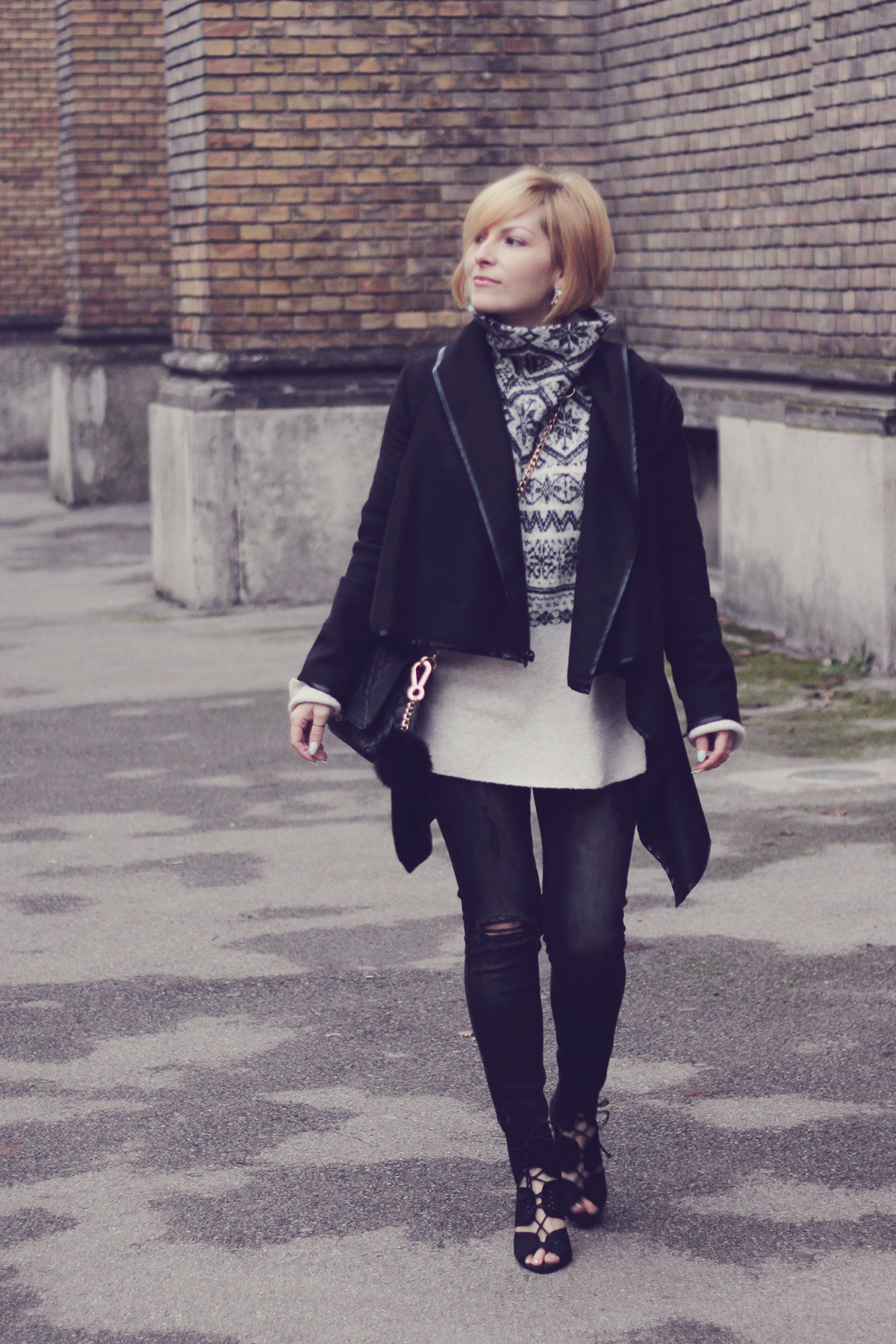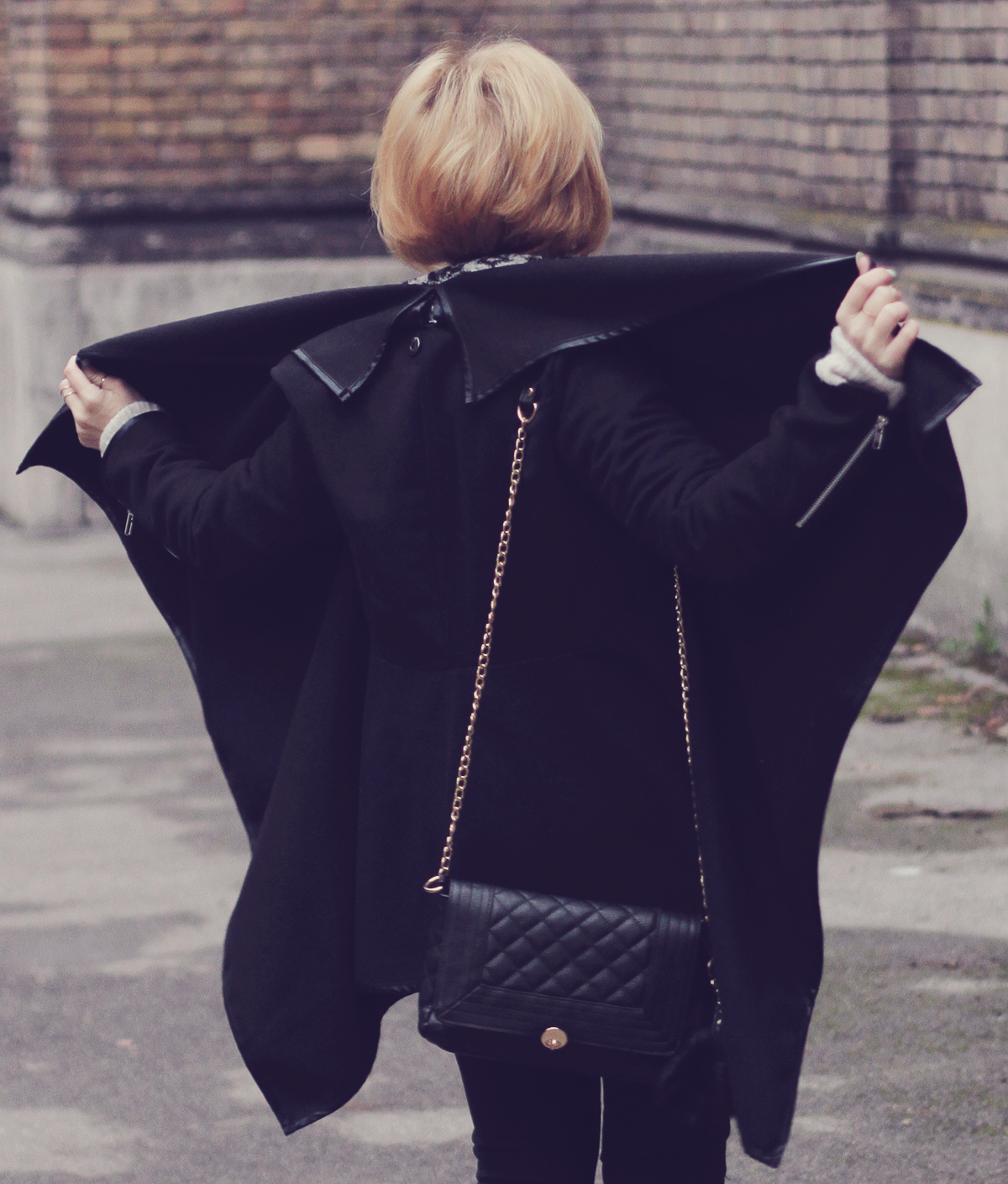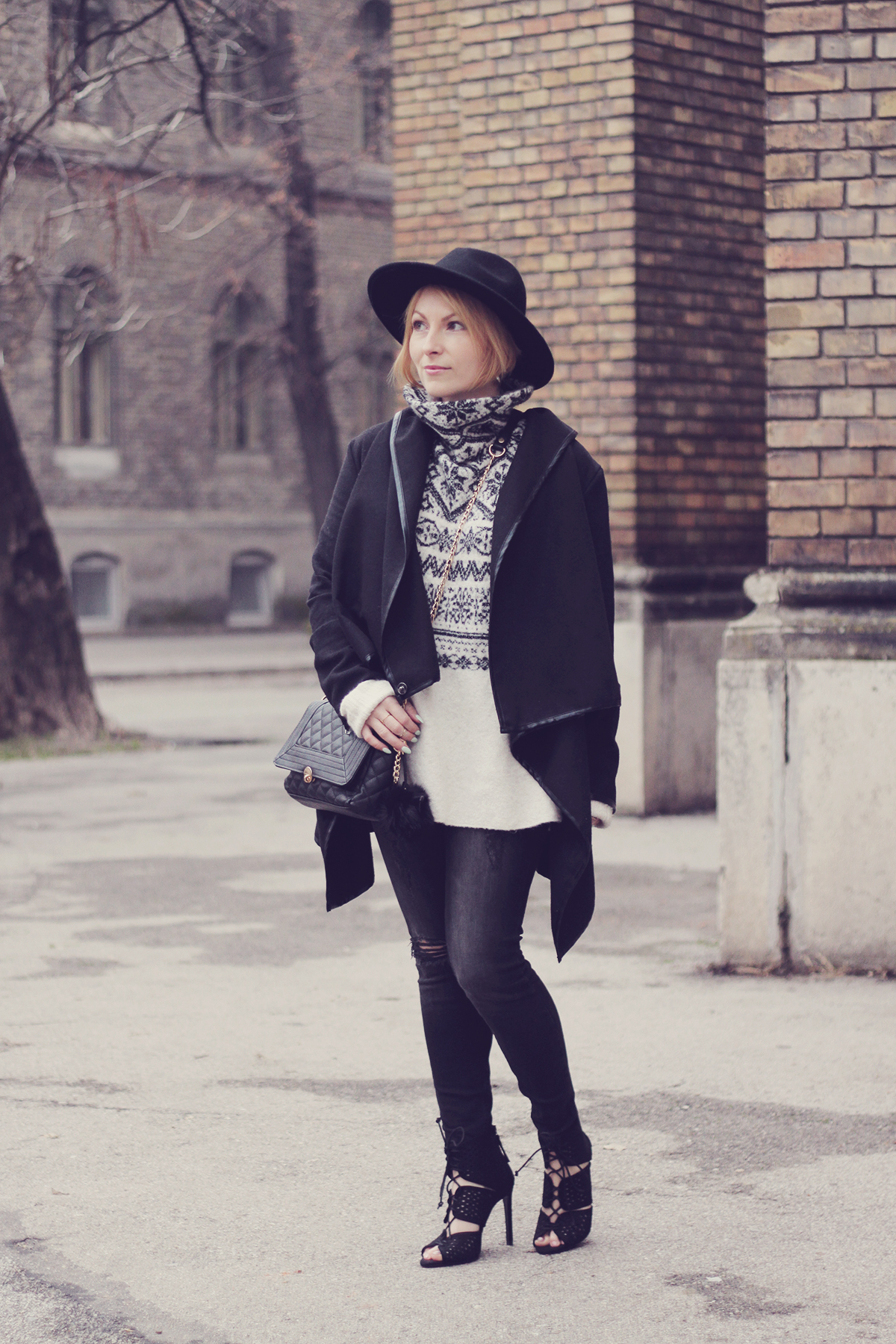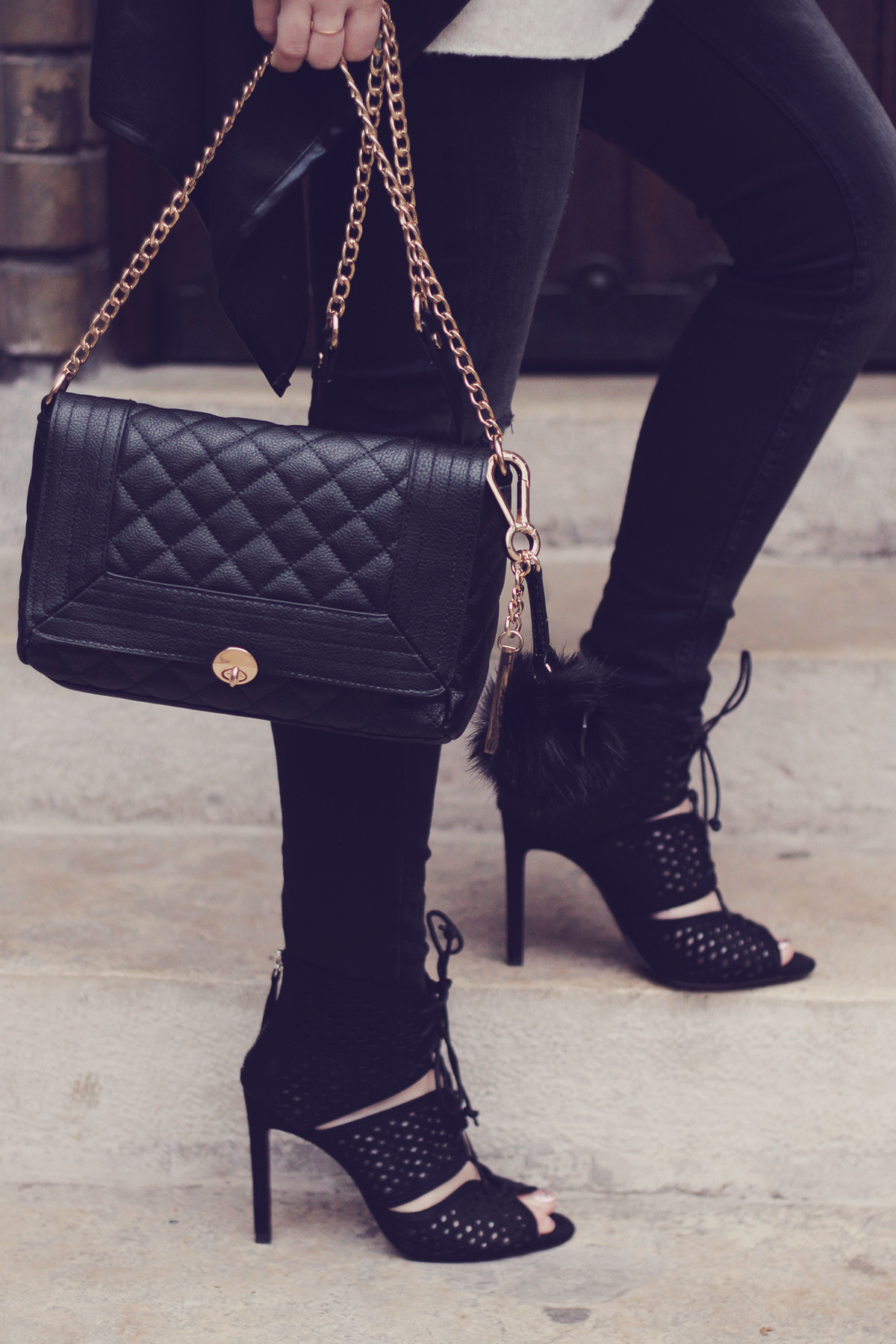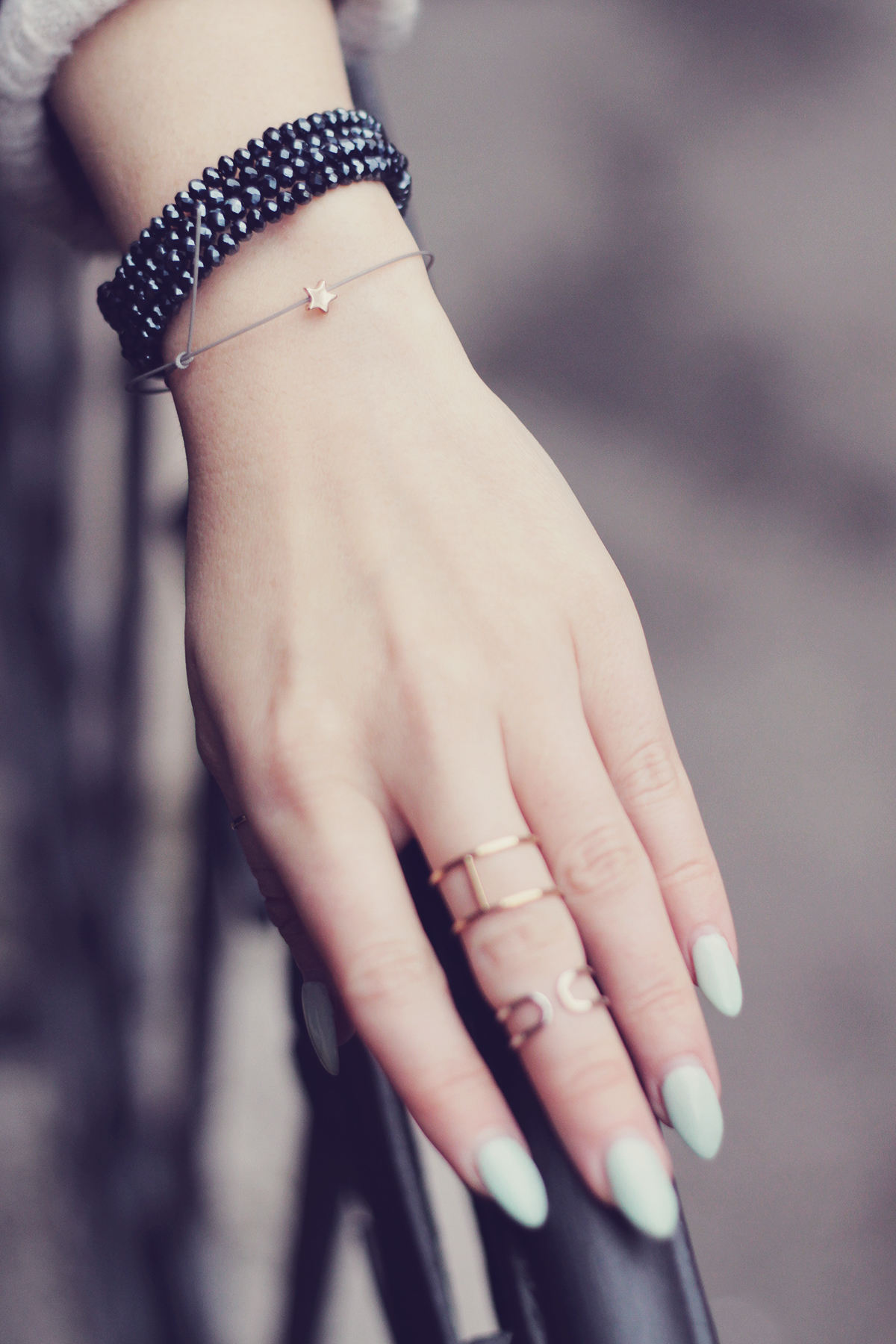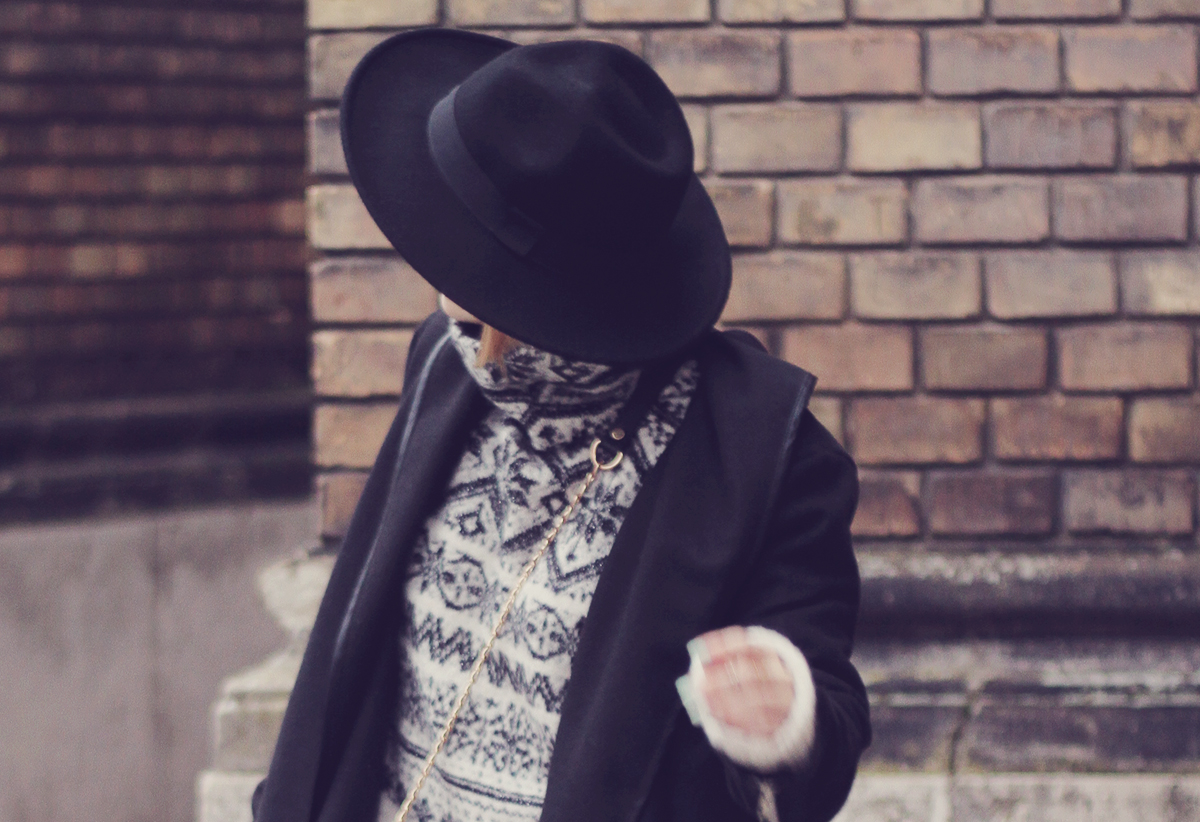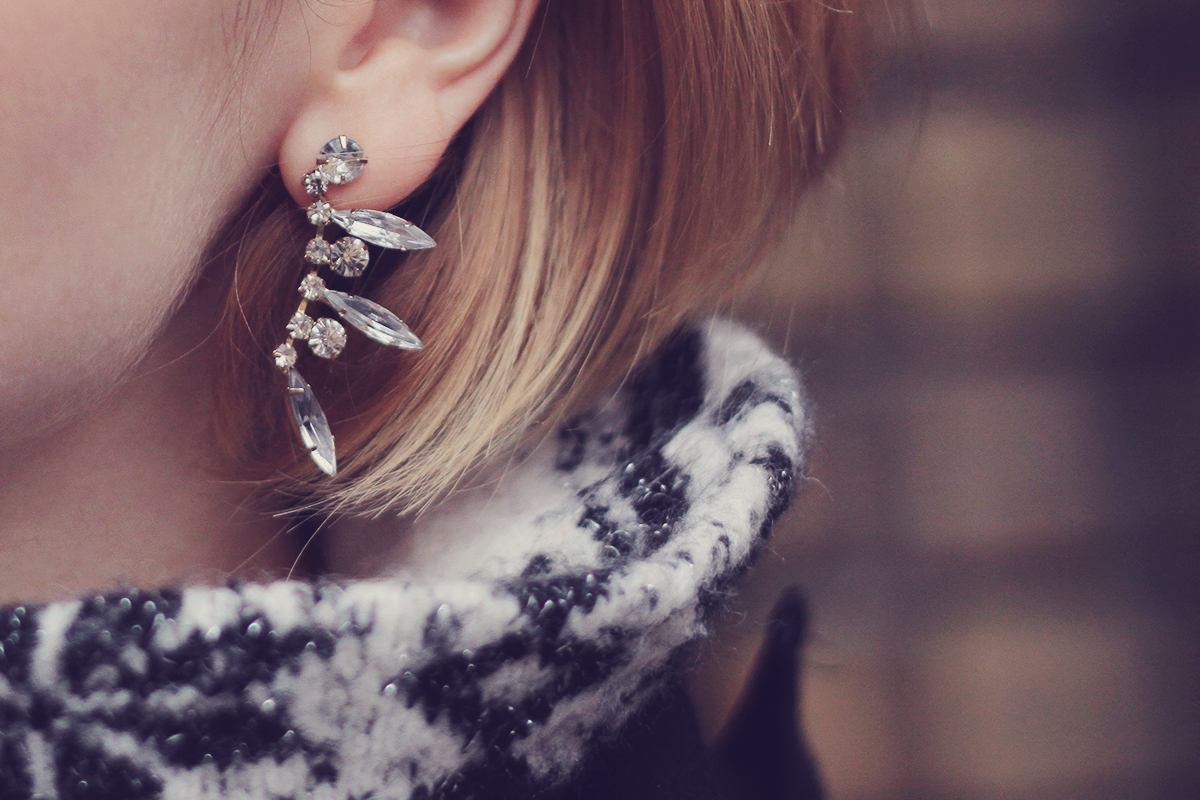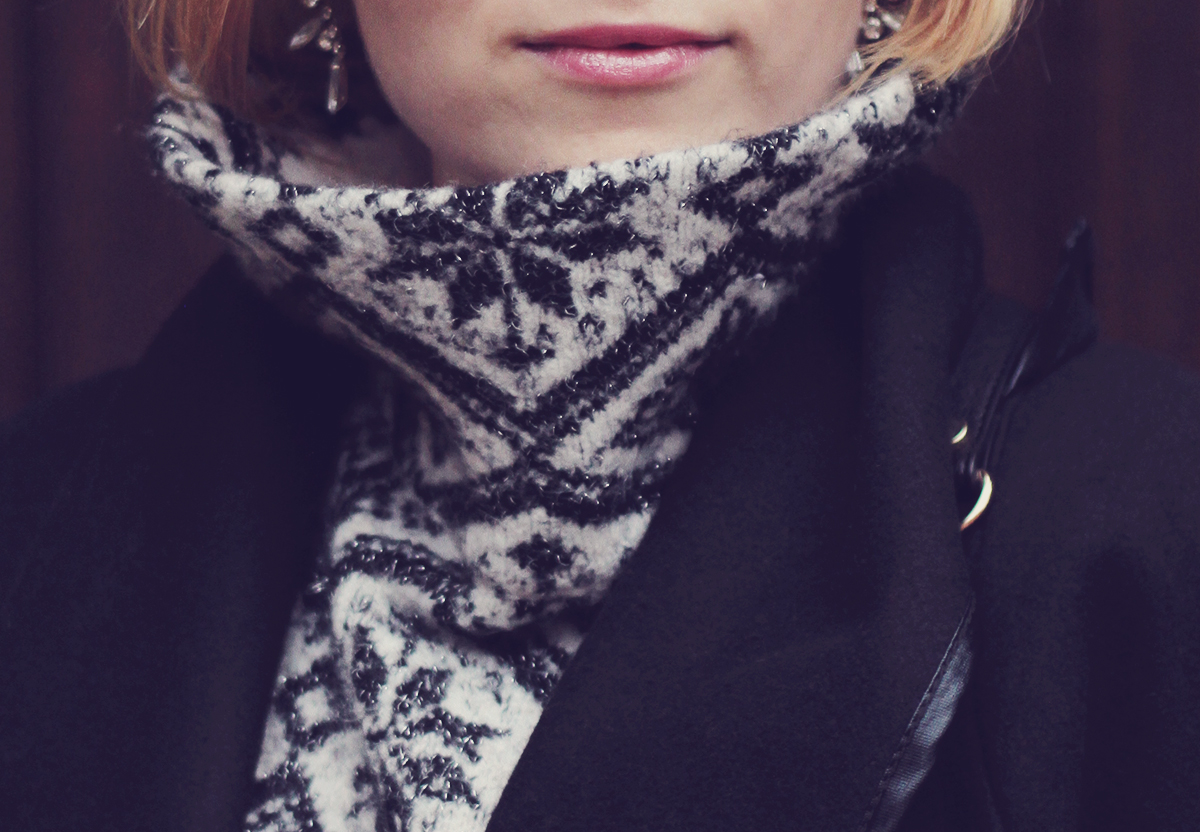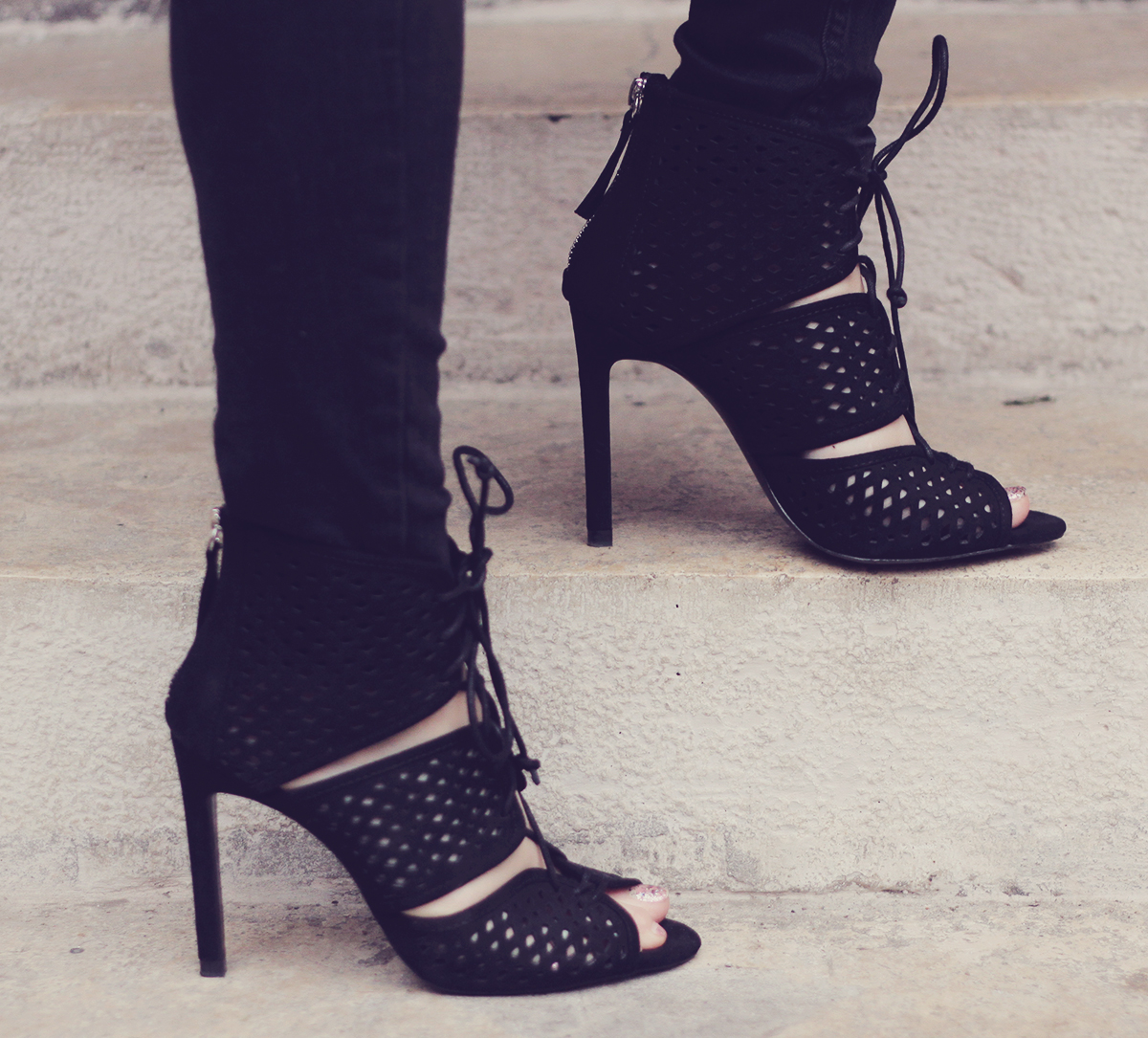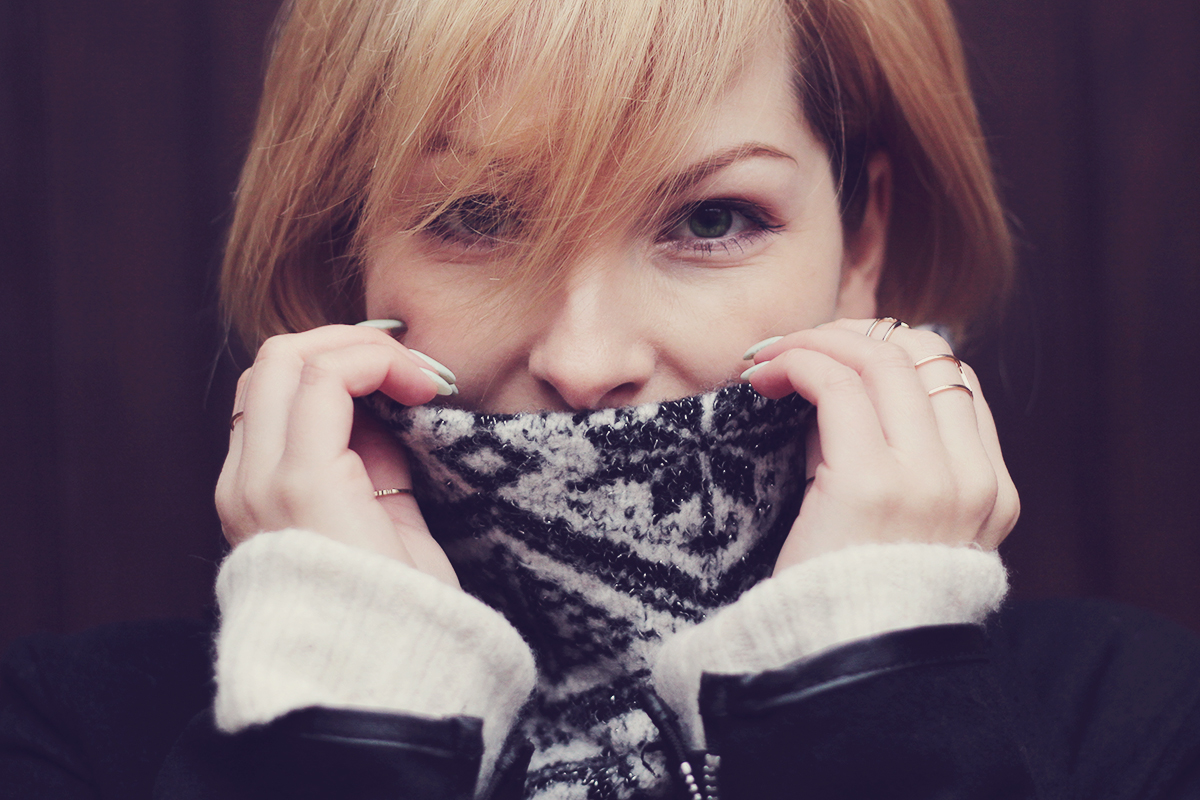 .
Wearing:
Jacquard Knit Polo Neck Jumper // H&M
Black Turtleneck Asymmetric Wool Coat // Sammydress
Cut-Out Jeans // Stradivarius
Cut High-Heeled Sandals // Zara
Quilted Clutch with Chain // Stradivarius (similar here)
Jerry Cat Ear Pom Pom // Dune London
Wool Hat // H&M
Crystal Earrings // H&M (similar here)
Rings // H&M and Pull&Bear
Sparkly Bracelet // Gifted
Star Bracelet // Pull&Bear
Get this look for $115+ on Lookastic: Black Coat, White Mohair Oversized Sweater, Charcoal Jeans, Black Cutout Leather Heeled Sandals
.
Photos by Catalin Buda.
.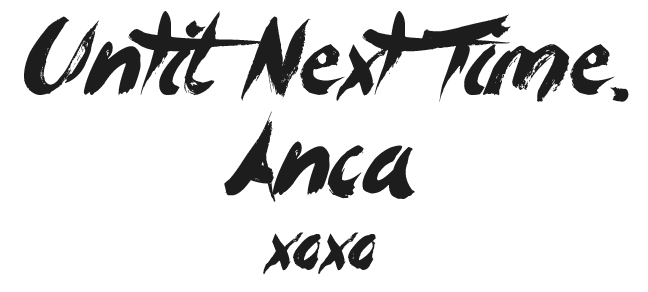 .