This is the forth and last look of the Holiday Series I'm doing on the blog. Previous Holiday Looks here, here and here.
Yesterday was the most gorgeous light I have ever seen this winter: foggy and sunny. Gorgeous! There's no snow, but the lovely, dense fog sure makes up for it.
I had this outfit in mind for a while, so I seized the opportunity to photograph this delicate silk blouse that I've been promising to make a full post with. You may have seen it in my previous beauty posts, but it never took center stage. Now it's the perfect time to get it out and show you a Christmas Holiday Look suited for a formal/dress party. The silk blouse is long and I like to wear it both ways: loose or tucked in. Because it's such a flowy, statement blouse, I've paired it with a black blazer and navy dress pants to make it stand out. (Although the photos don't show, the pants are indeed navy).
C&A has this great new jewelry line inside their stores, so I could not help myself and bought myself a beautiful crystal ear cuff. For a while now I've wanted one and found it just in time. An ear cuff is perfect to give any outfit some edge. I chose to wear only the crystal cuff and got out my sparkly black clutch and glittery heels to pop some Christmas sparkle into this look. The ear cuff, clutch and heels have the appropriate amount of sparkle as not to become a walking accident full of sparkles and glitter.
I hope you all have a peaceful Christmas surrounded by your loved ones. I plan on lounging in my bed with a cup of coffee in my hand, near the Christmas tree, with my cats and boyfriend and visit the parents. That is all, I could not ask for more 🙂
Merry Christmas, kittens! :*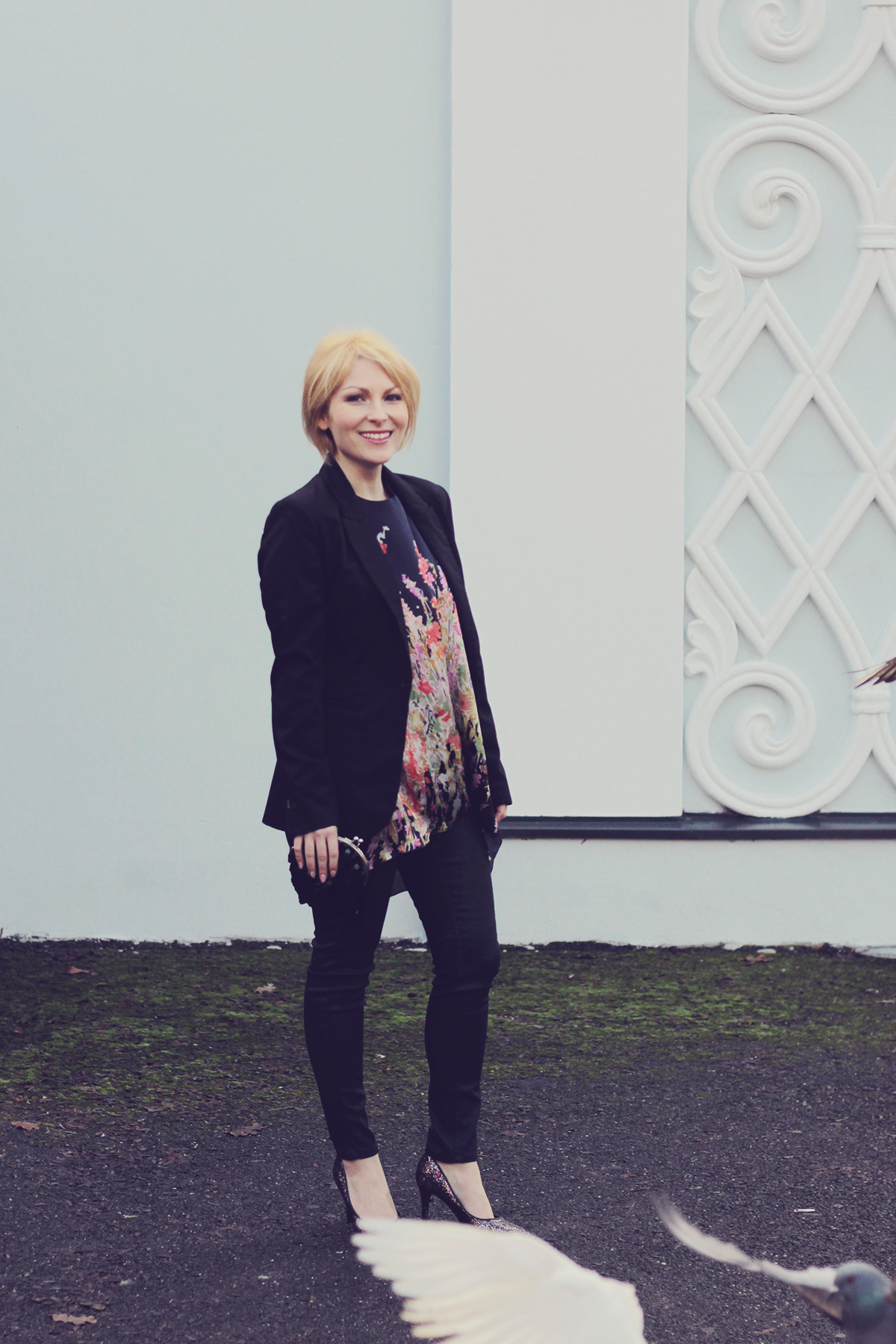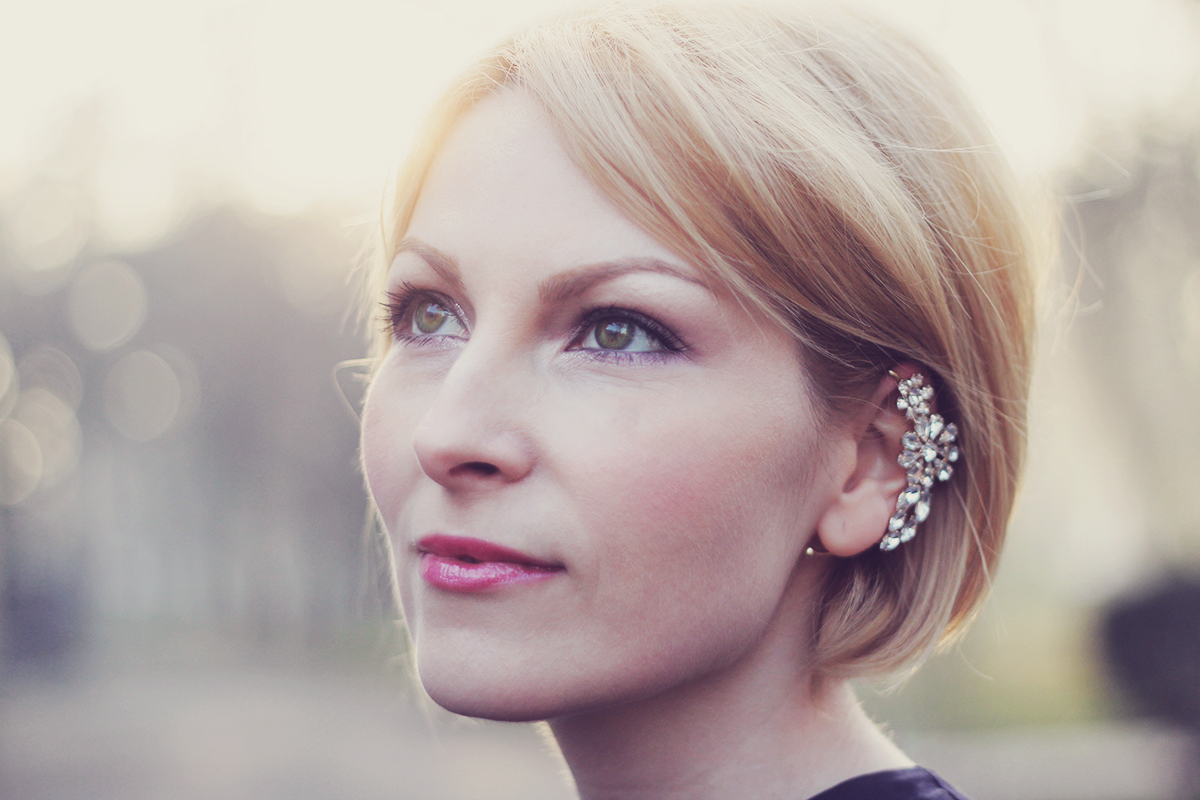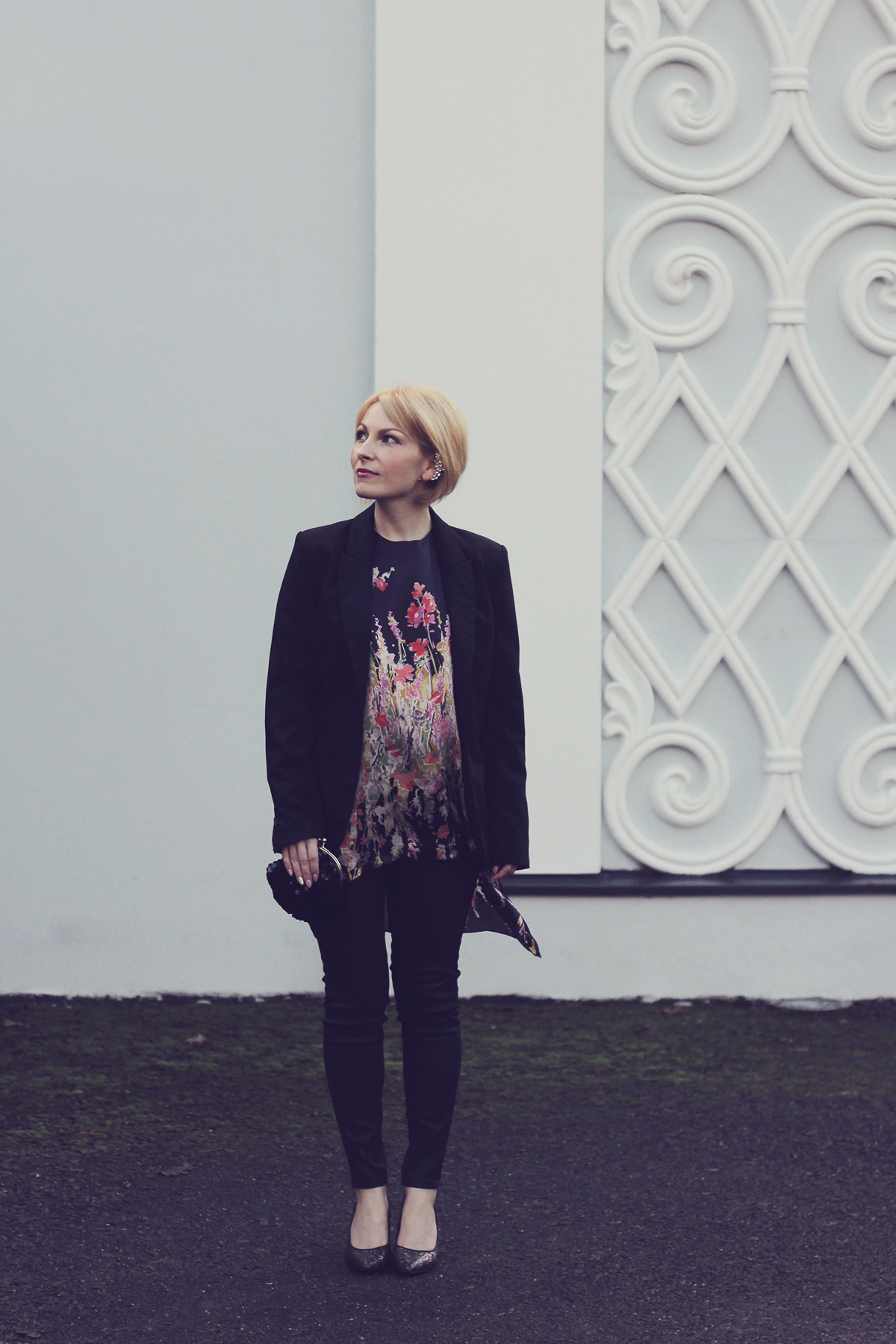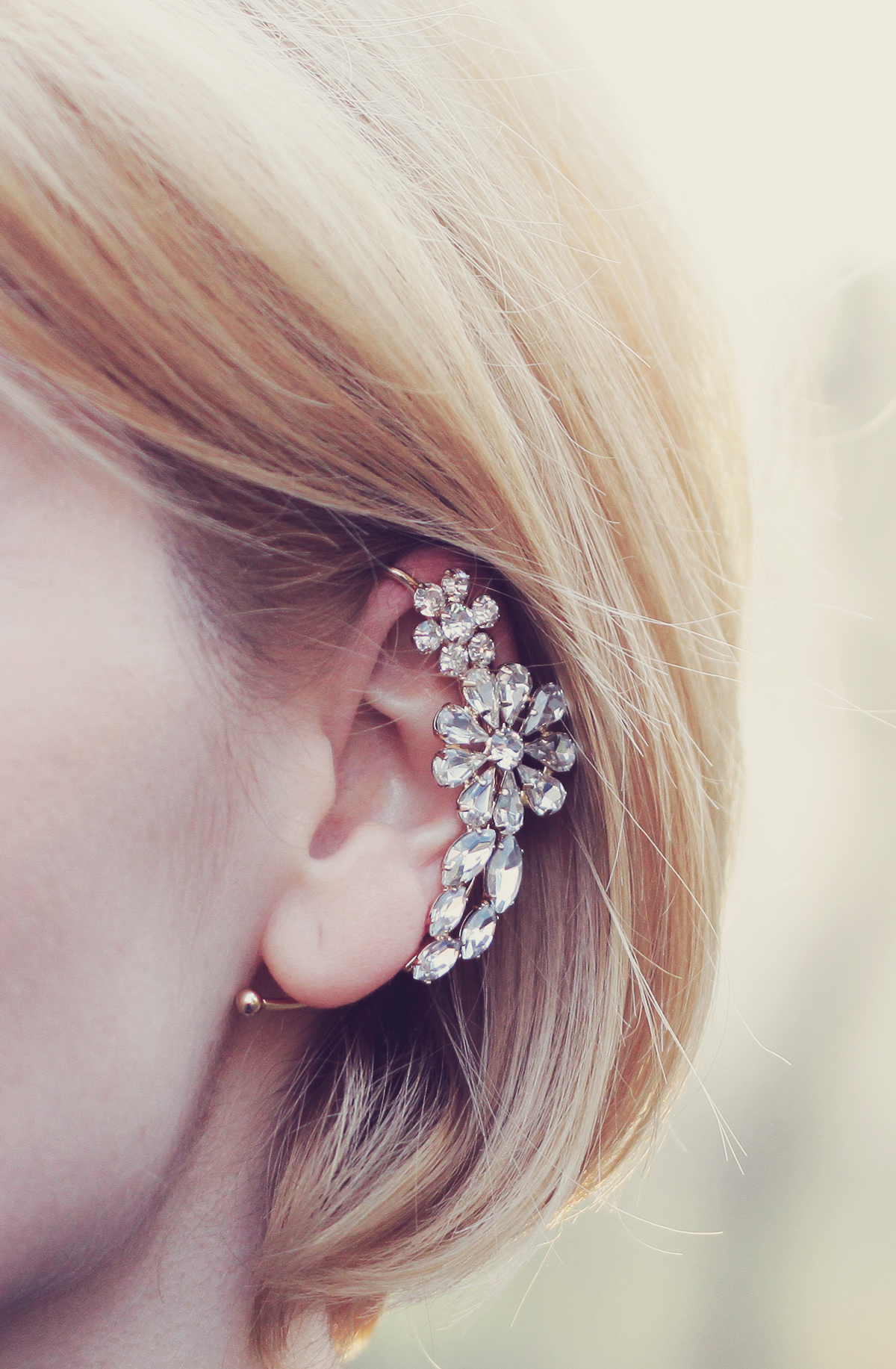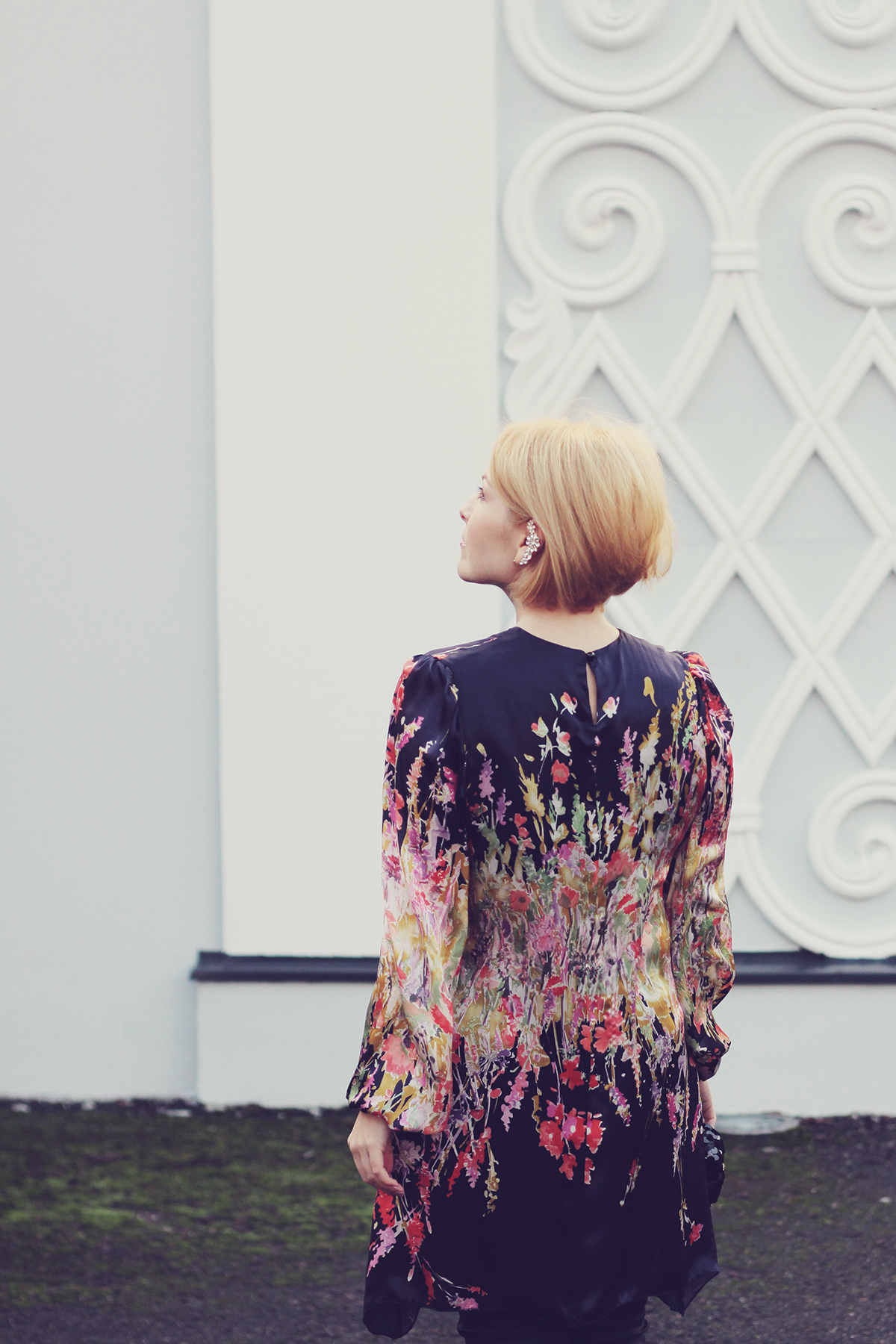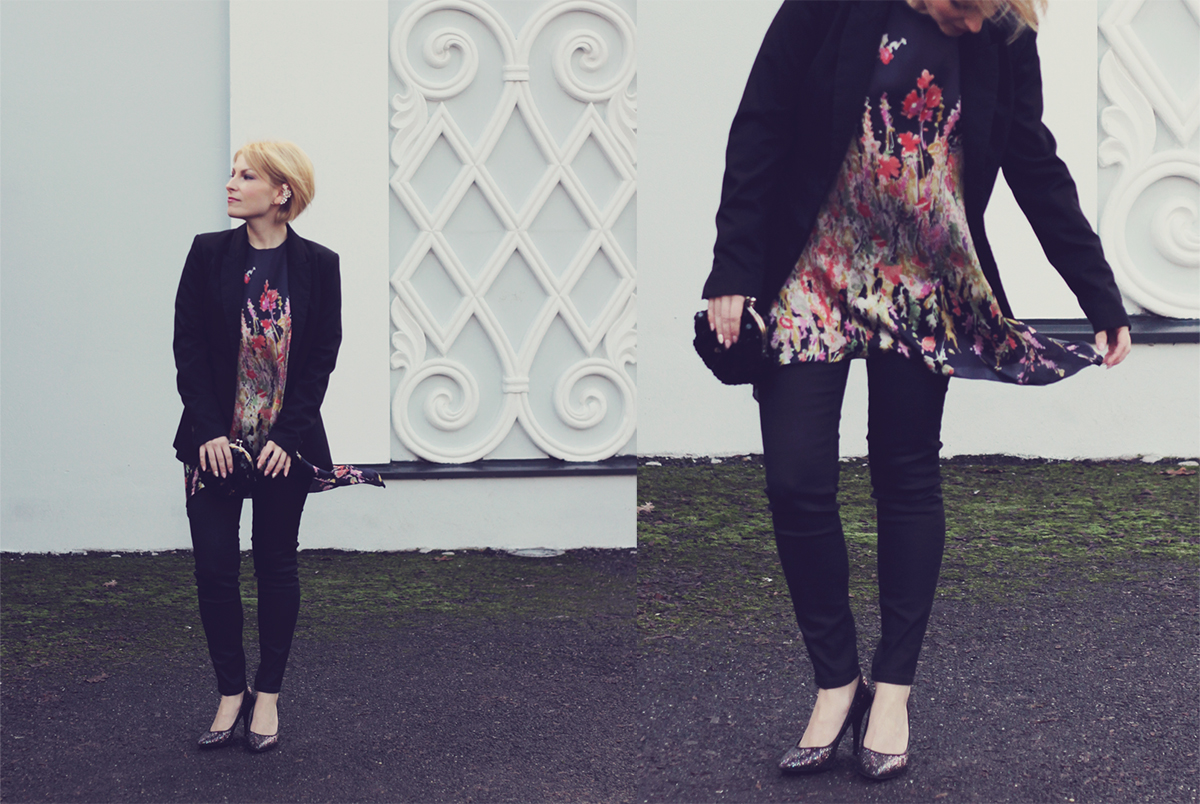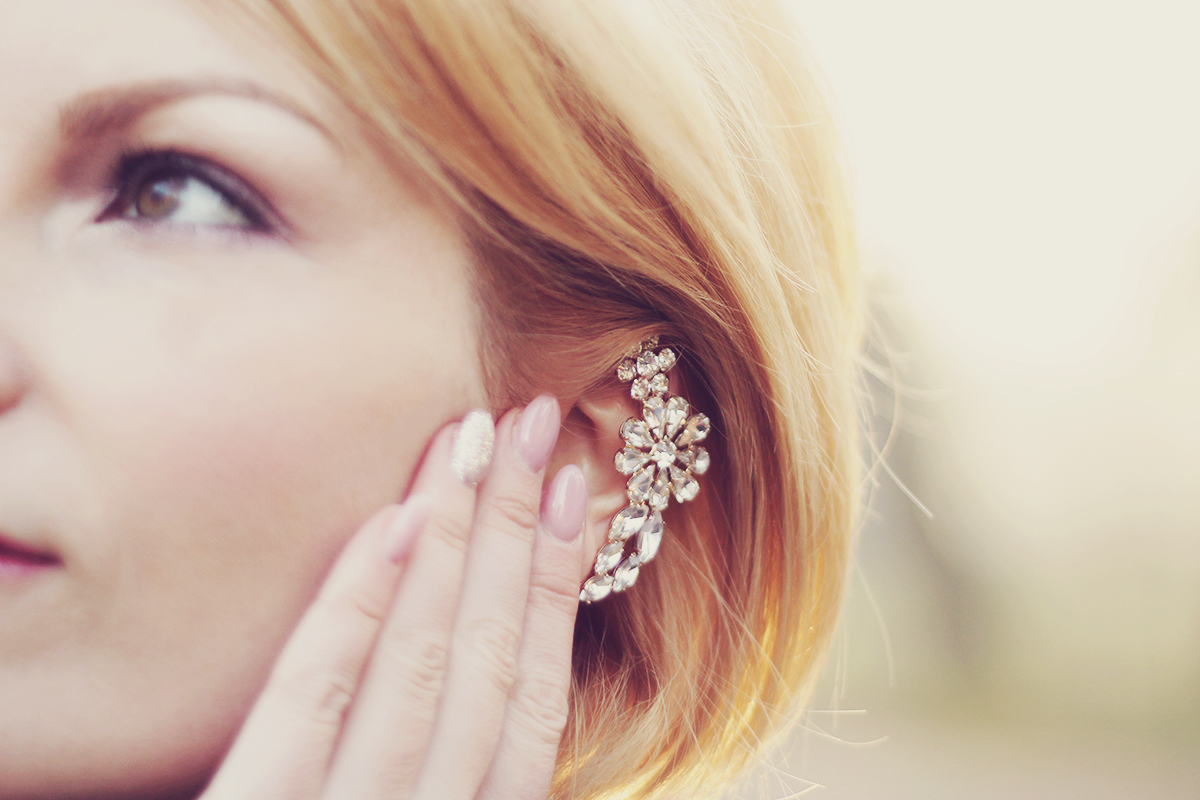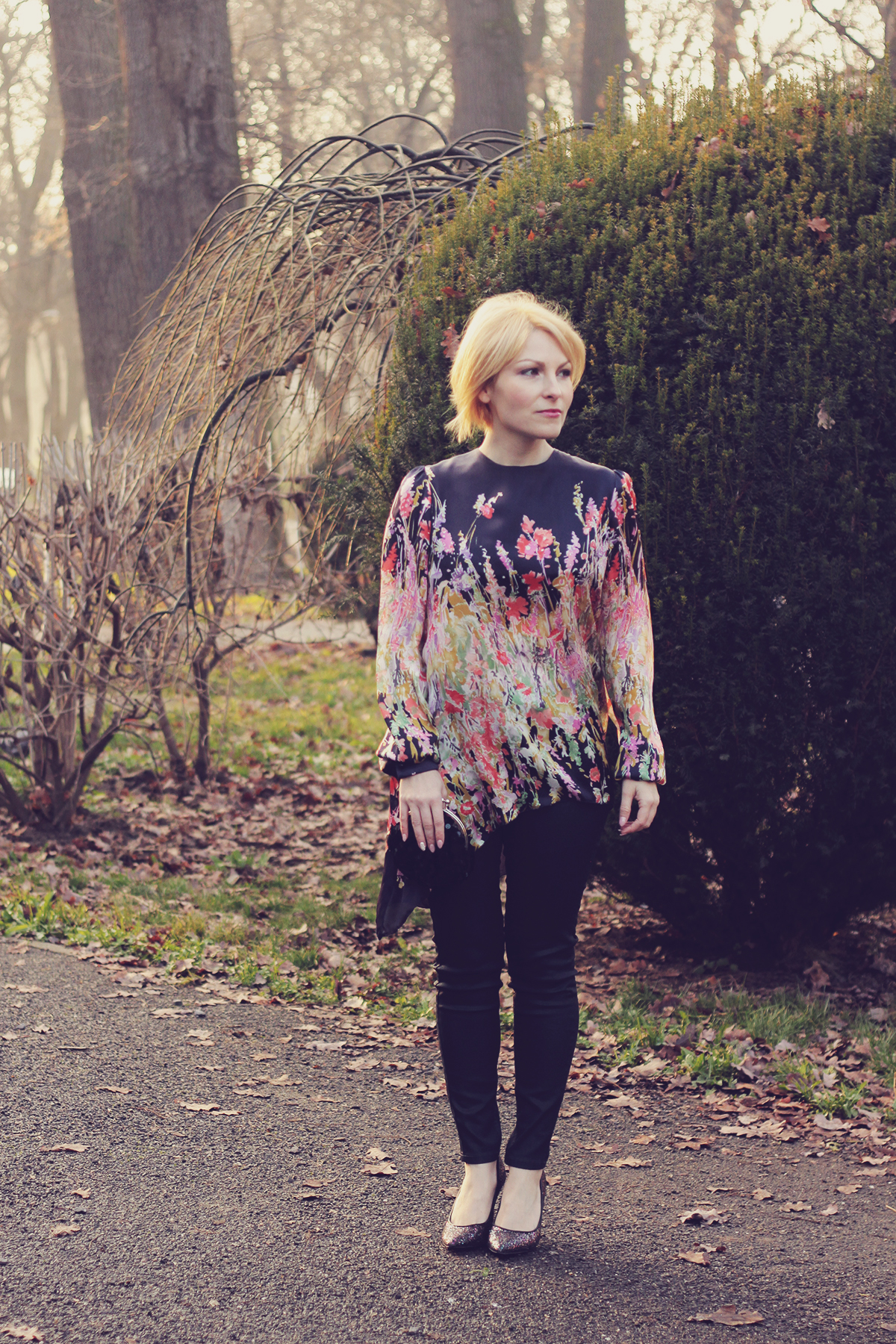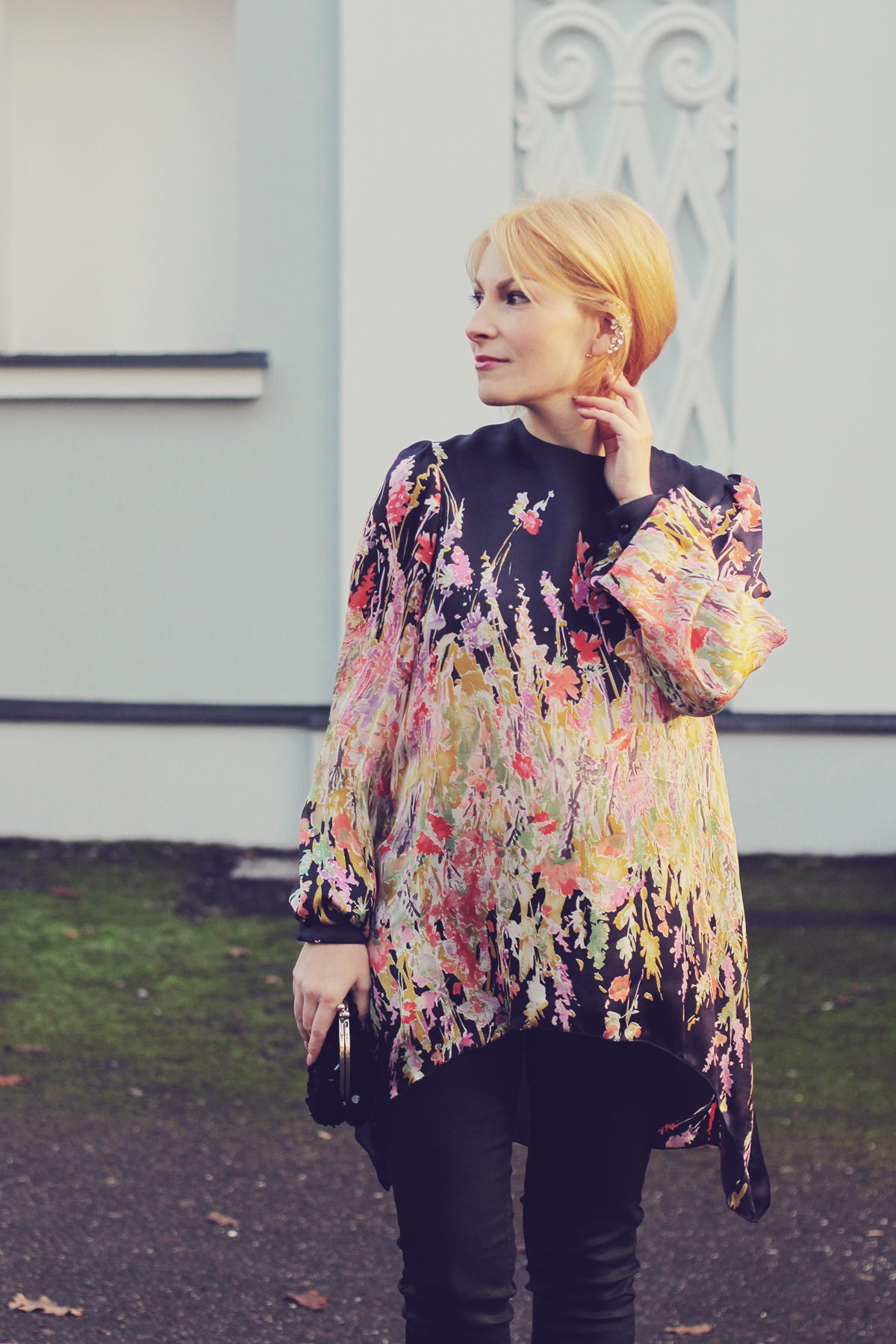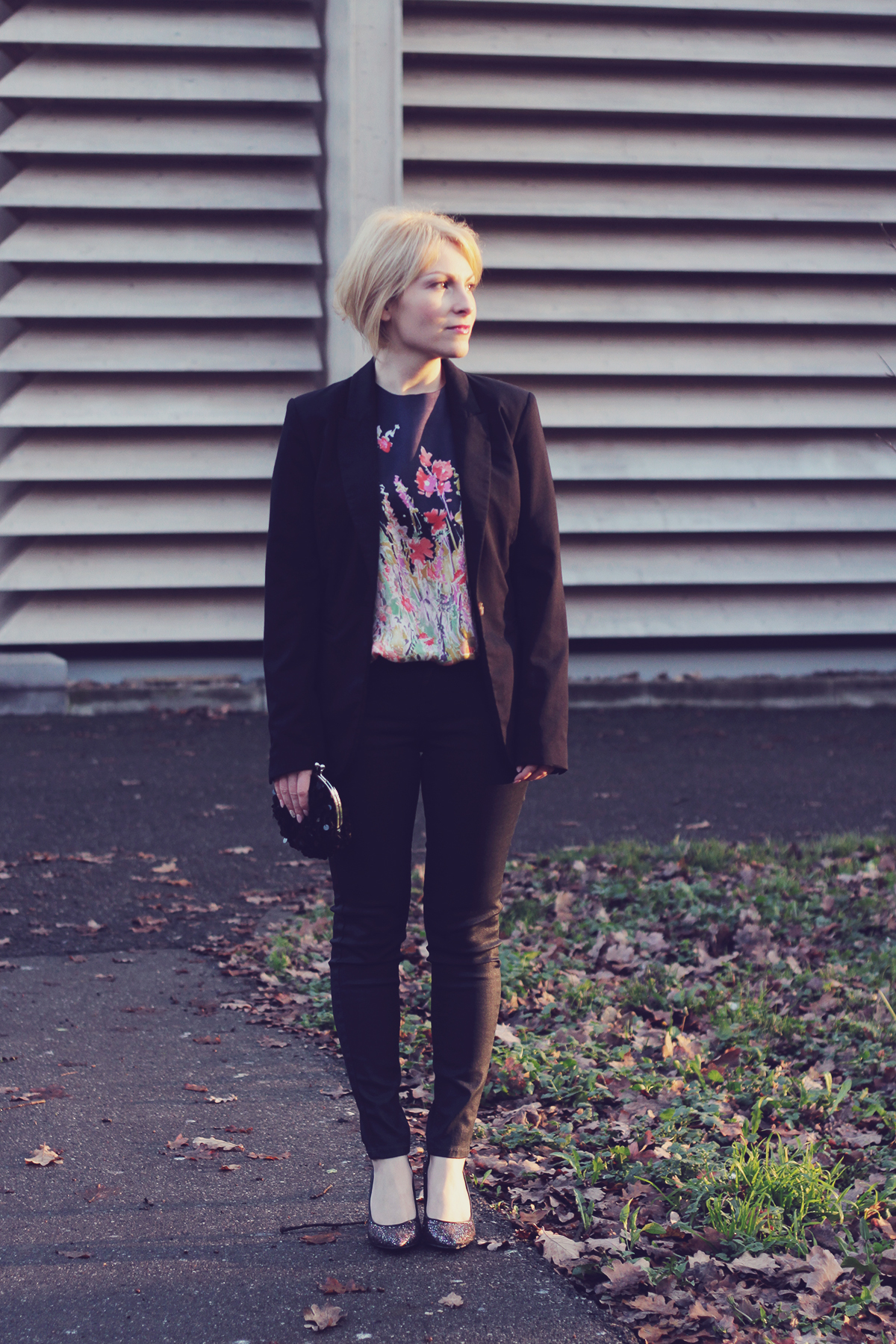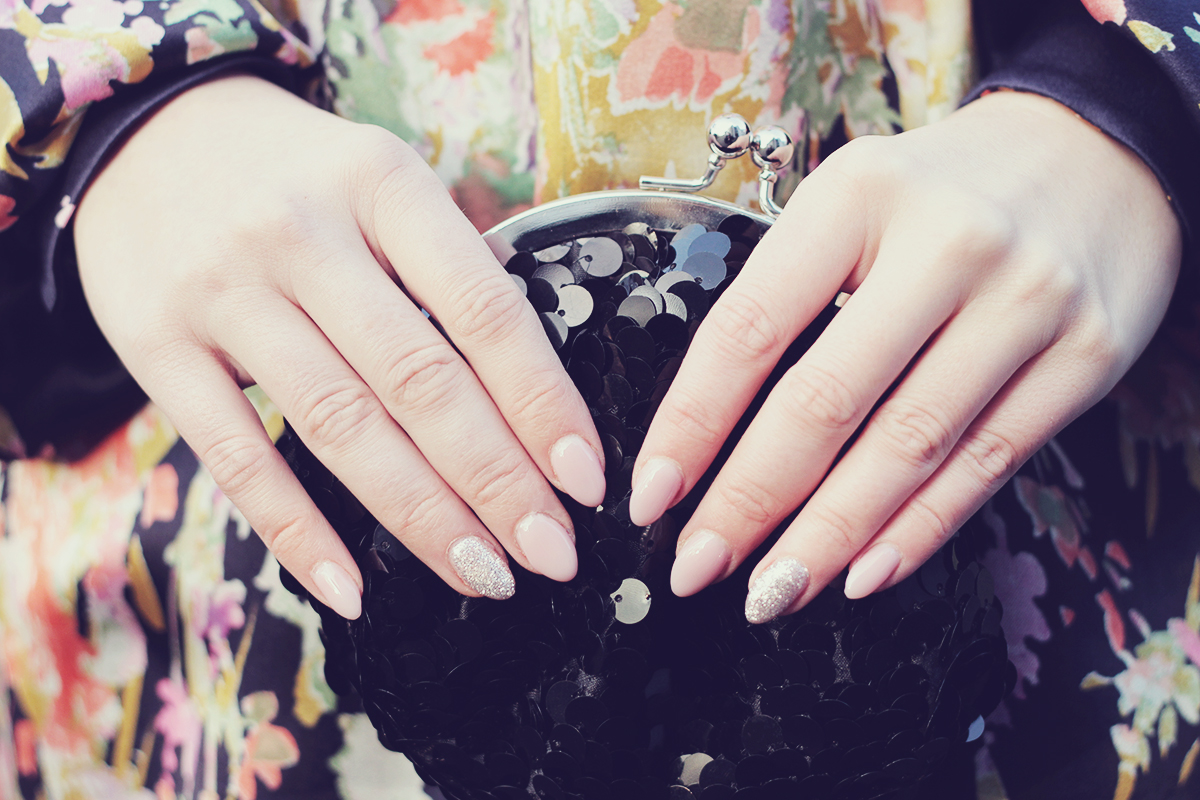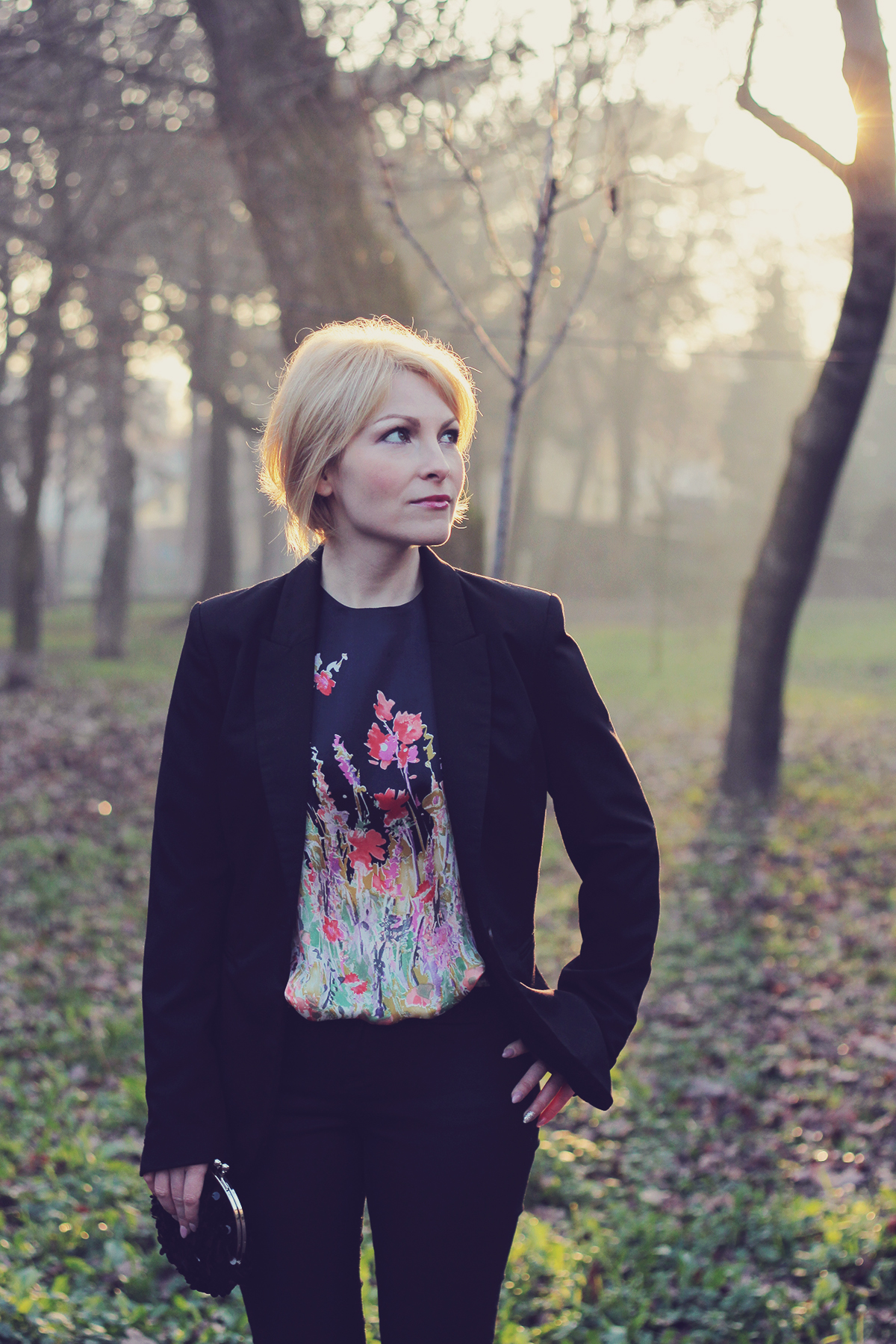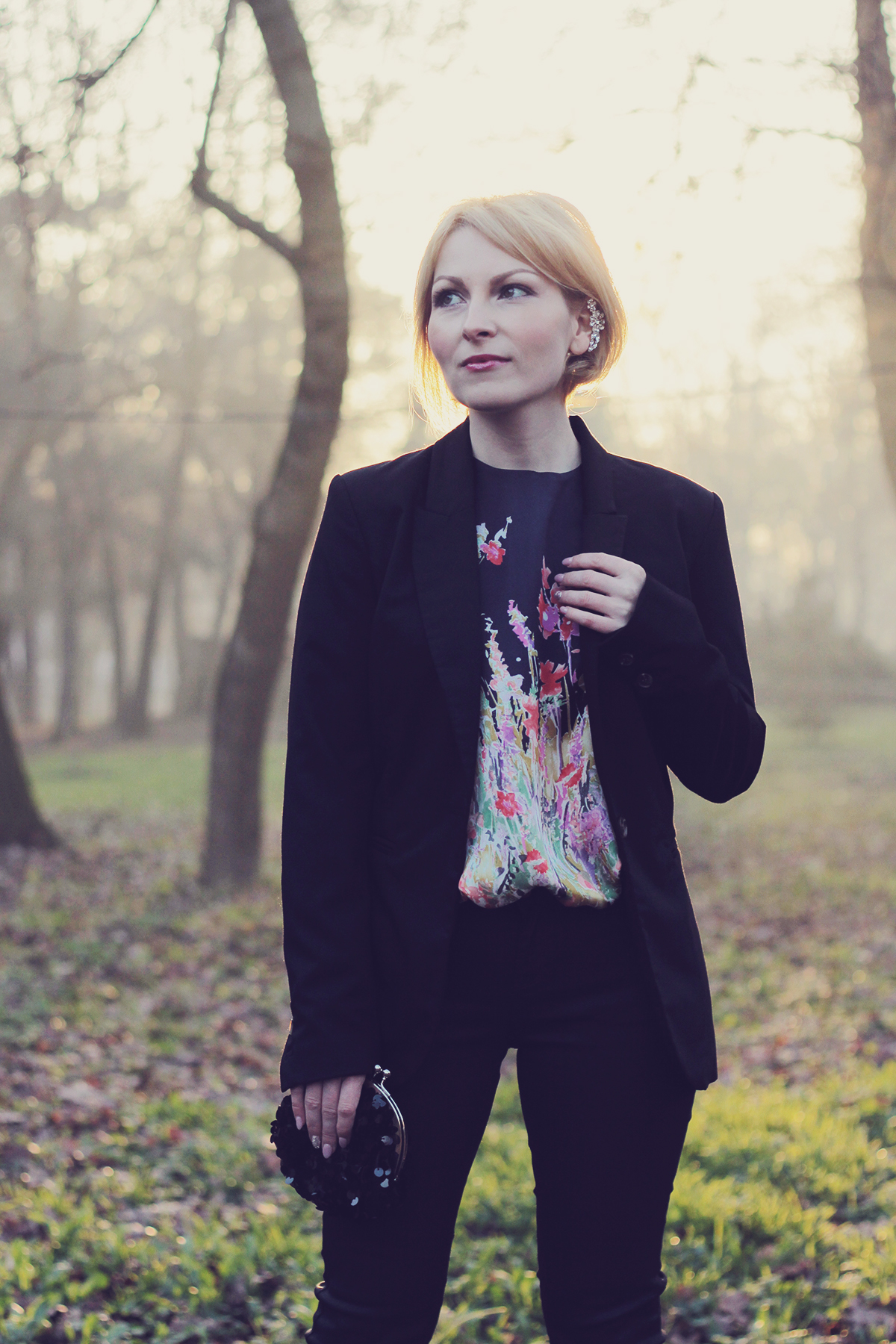 .
Wearing:
Floral Silk Blouse // Diana Bobar
Blazer // H&M (old, similar here)
Kate Jeans // Koton
Sparkle Clutch // Meli Melo (like this one here)
Glitter Heels // H&M
Crystal Ear Cuff // The Jewelry, C&A (similar here)
.
Photos by Catalin Buda.
.