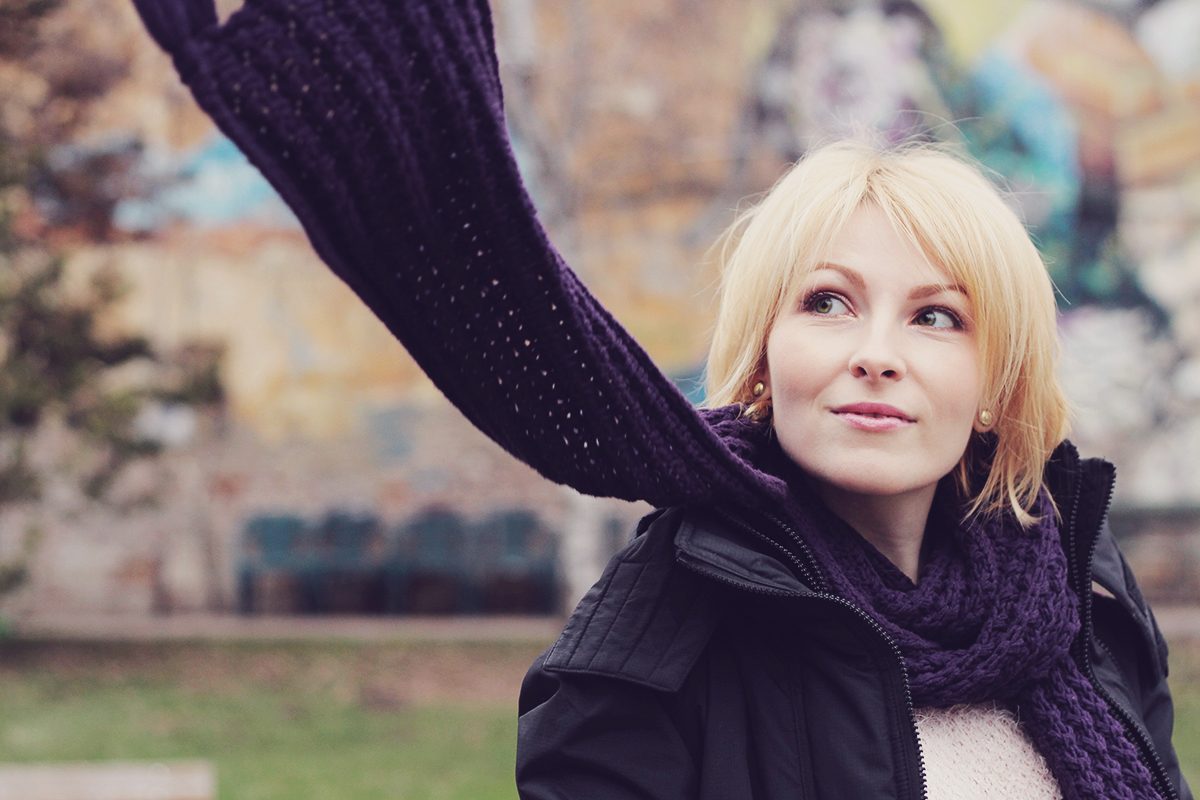 It is unusually warm this time of the year. Not that I'm complaining, Mother Earth doesn't fool me, I know how much more I have to endure until some semblance of warmth and sunshine arrives. Until then I will keep on layering.
This time I will show you a sporty look, usually what I would wear around town, riding my bike. I haven't had a chance to wear my windcheater this winter, I was more fab than drab lately. Not that being sporty is drab. I love my windcheater, it's awesome and so warm and cozy. I feel no rain or snow can stop me from wearing it outside, because that's what it's for.
I also chose my pink fluffy super cozy jumper, my Zara plimsolls and my fringed bag. You will have to get used to my pom-poms from now on. They are my lifeless pets, I LOVE them. This season you cannot walk anywhere without a pom-pom, it's the cute trend I have embraced lately.
We shot the photos in a children's park and apparently you cannot use the attractions unless you are under 14 years old. How do I know this? Because a police officer approached us and told us that. I can see where he is coming from, some people do use them and some destroy them when nobody is watching,… but me? I'm barely 5 foot 1 and certainly there are 13 year olds bigger than me, that's what my boyfriend said. Ha, ha!
I do hope this remaining winter continues to be mild and a bit warm.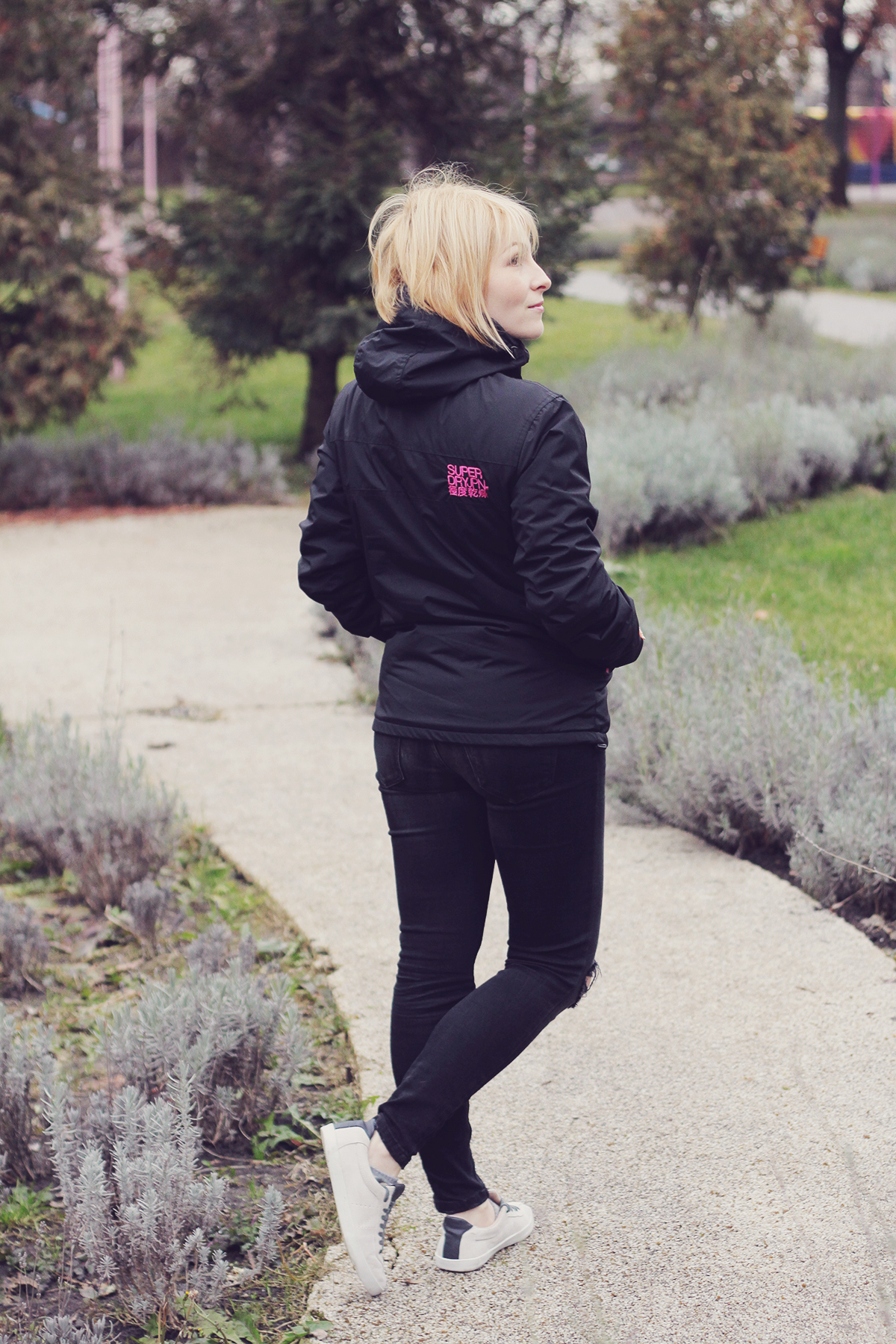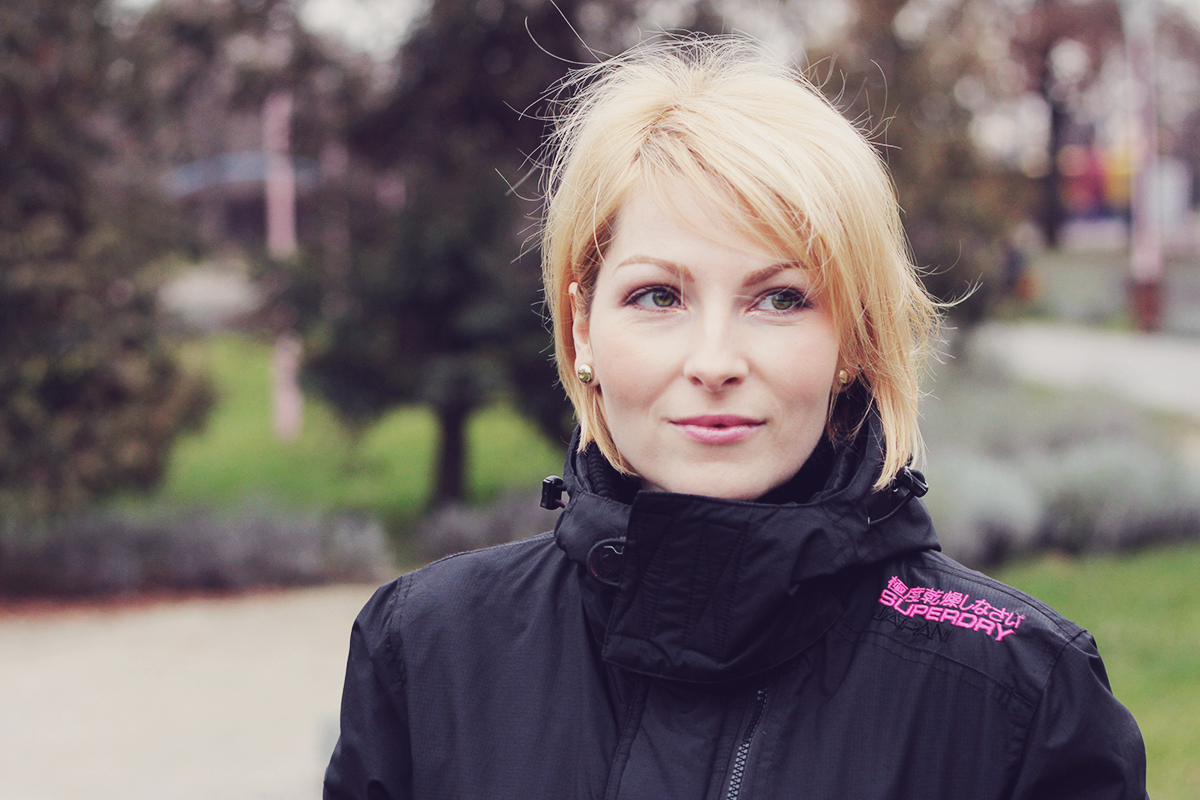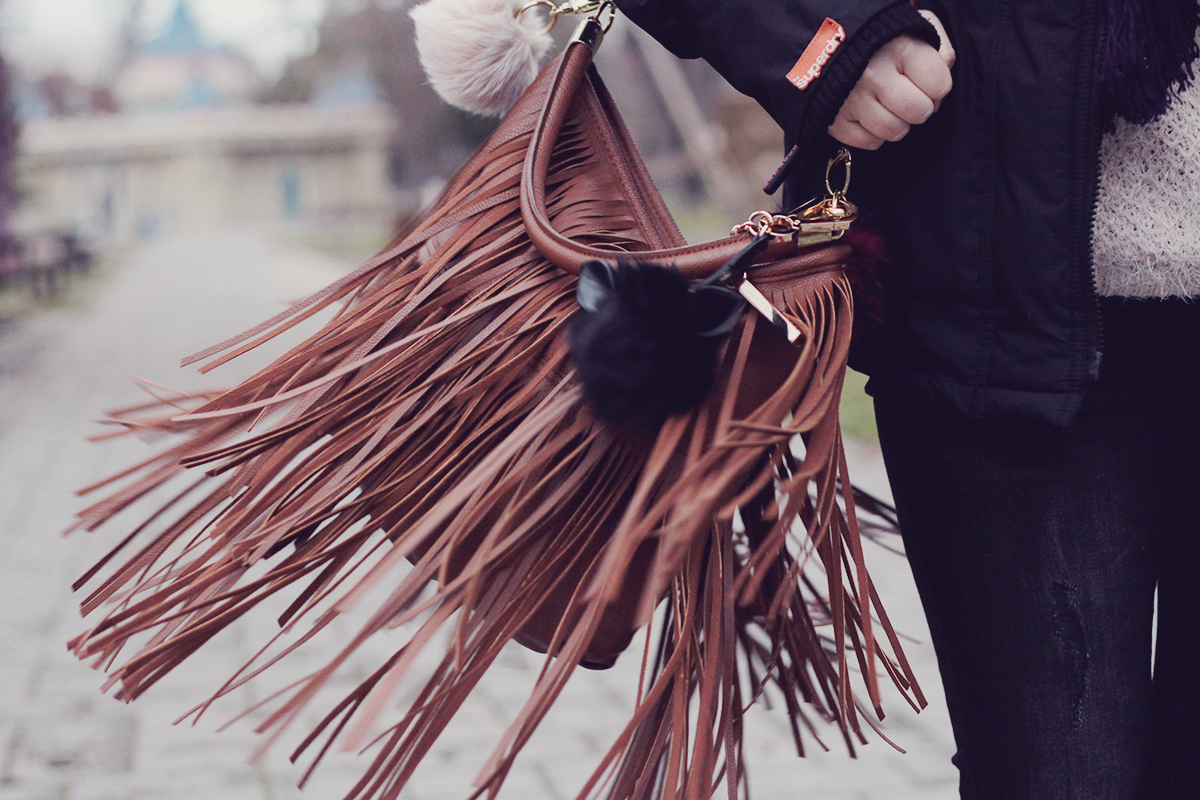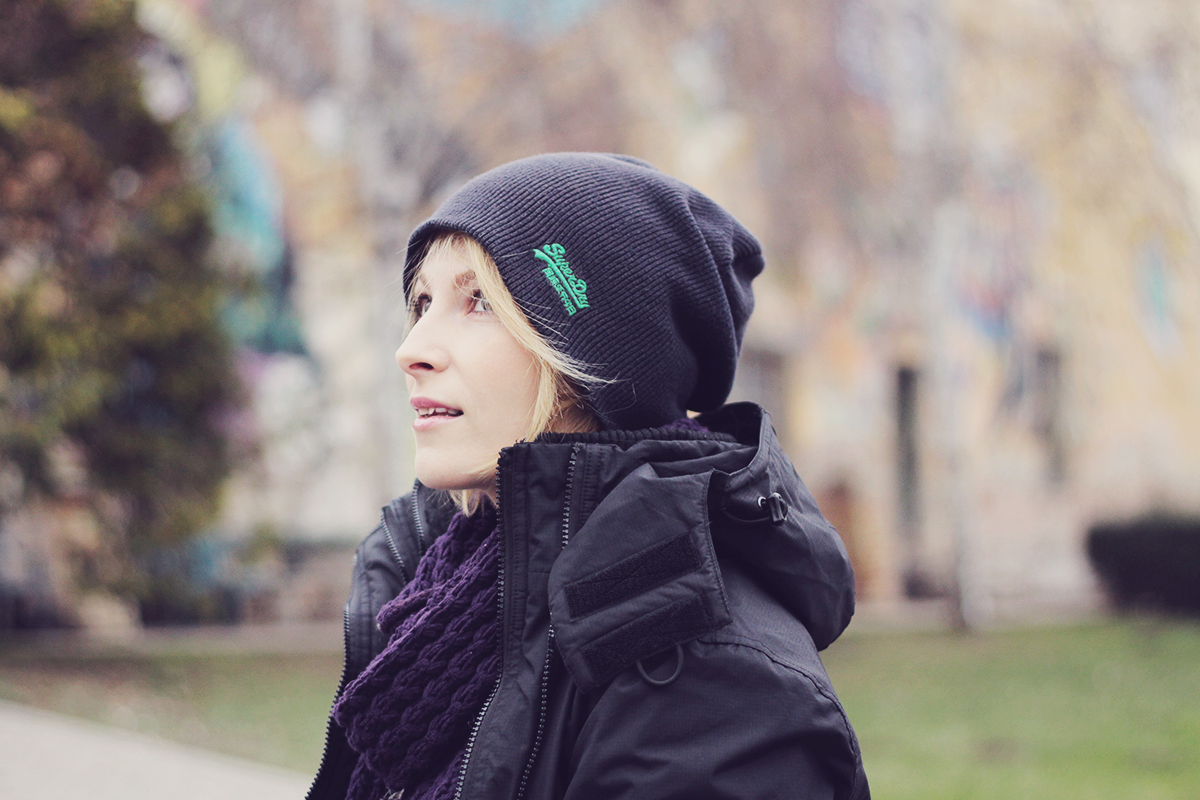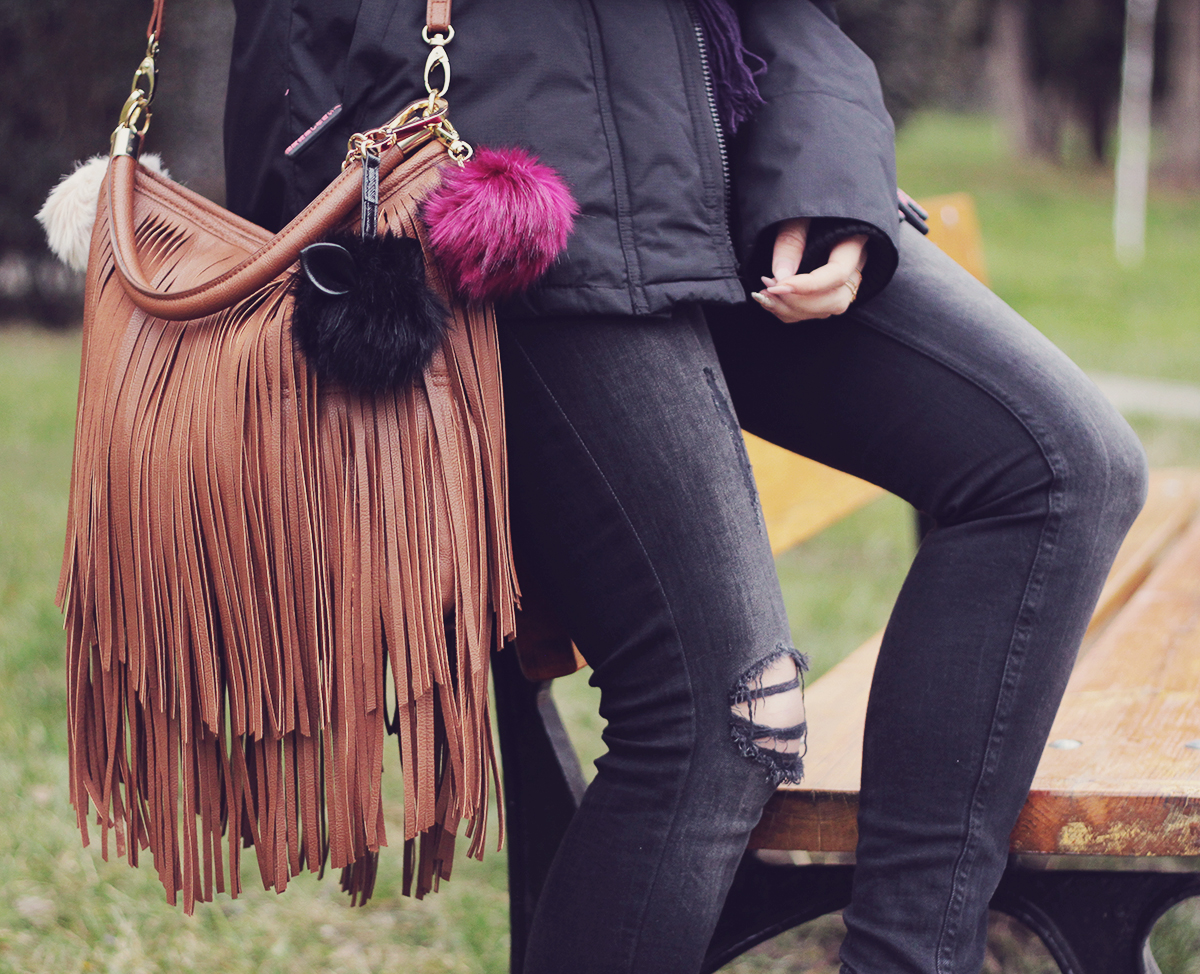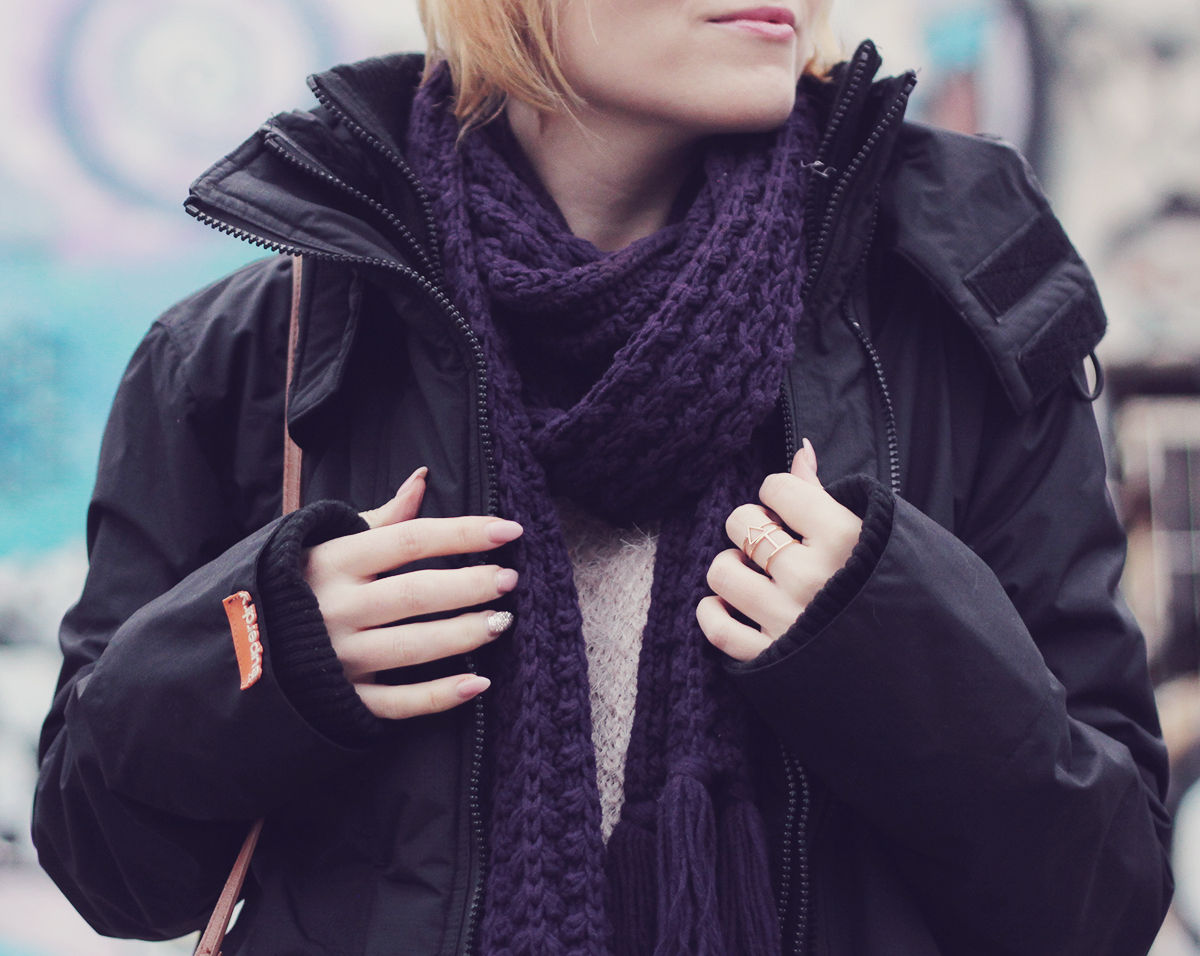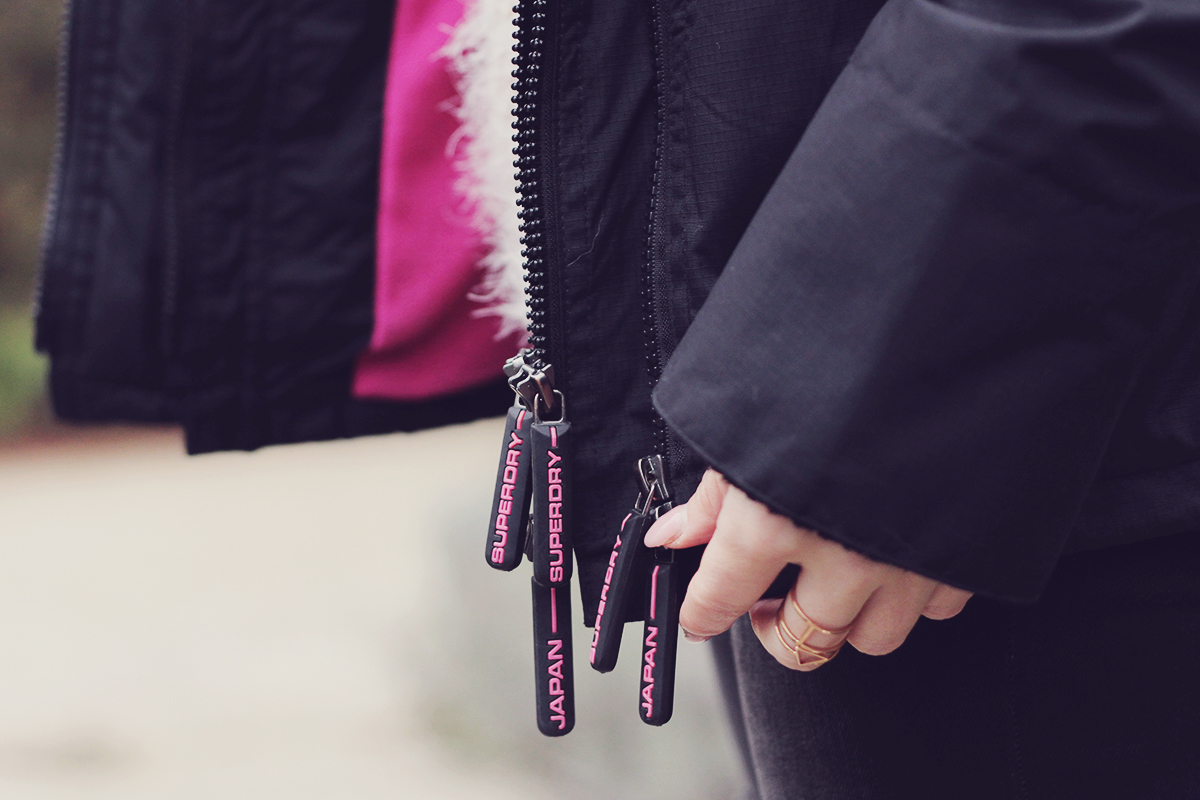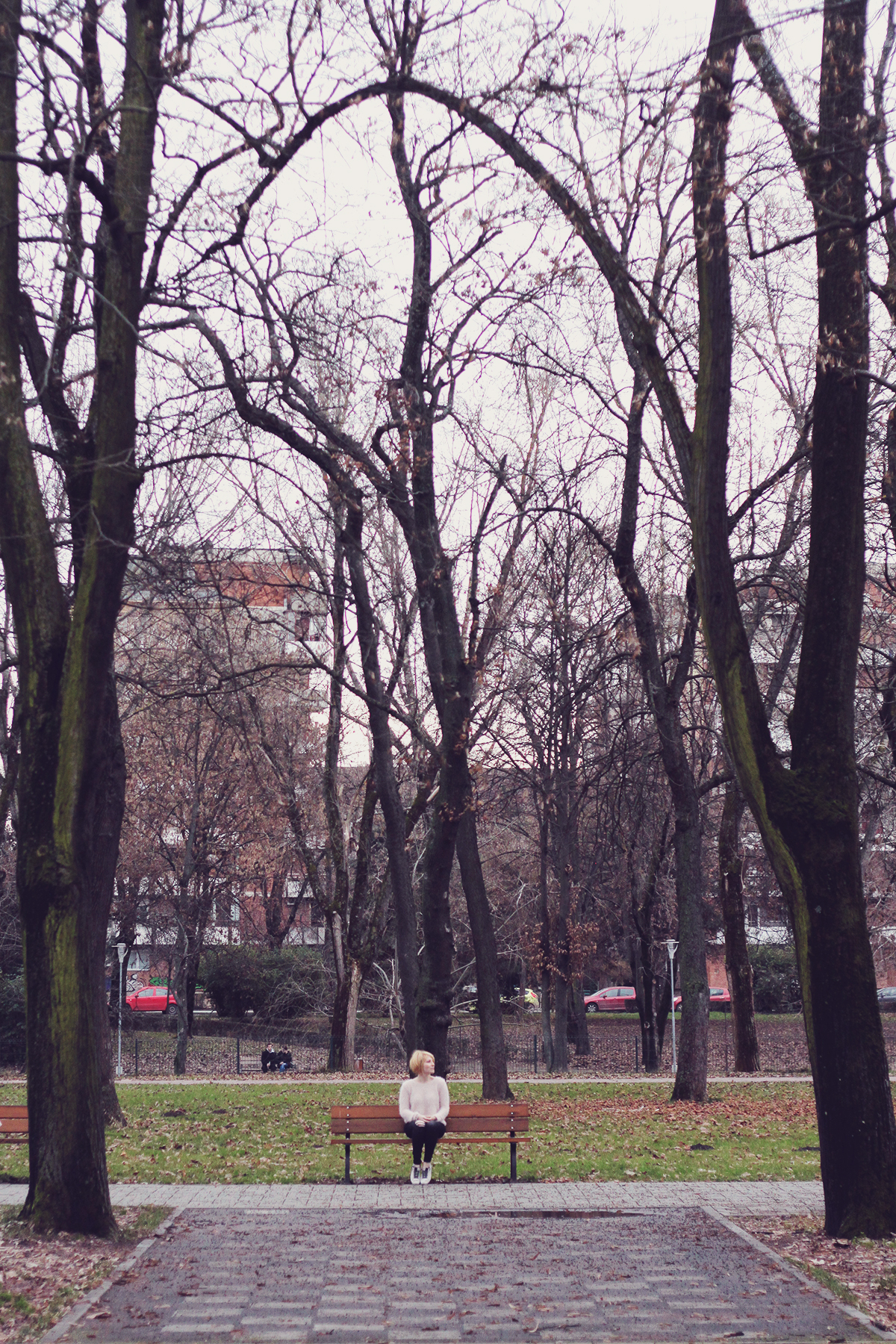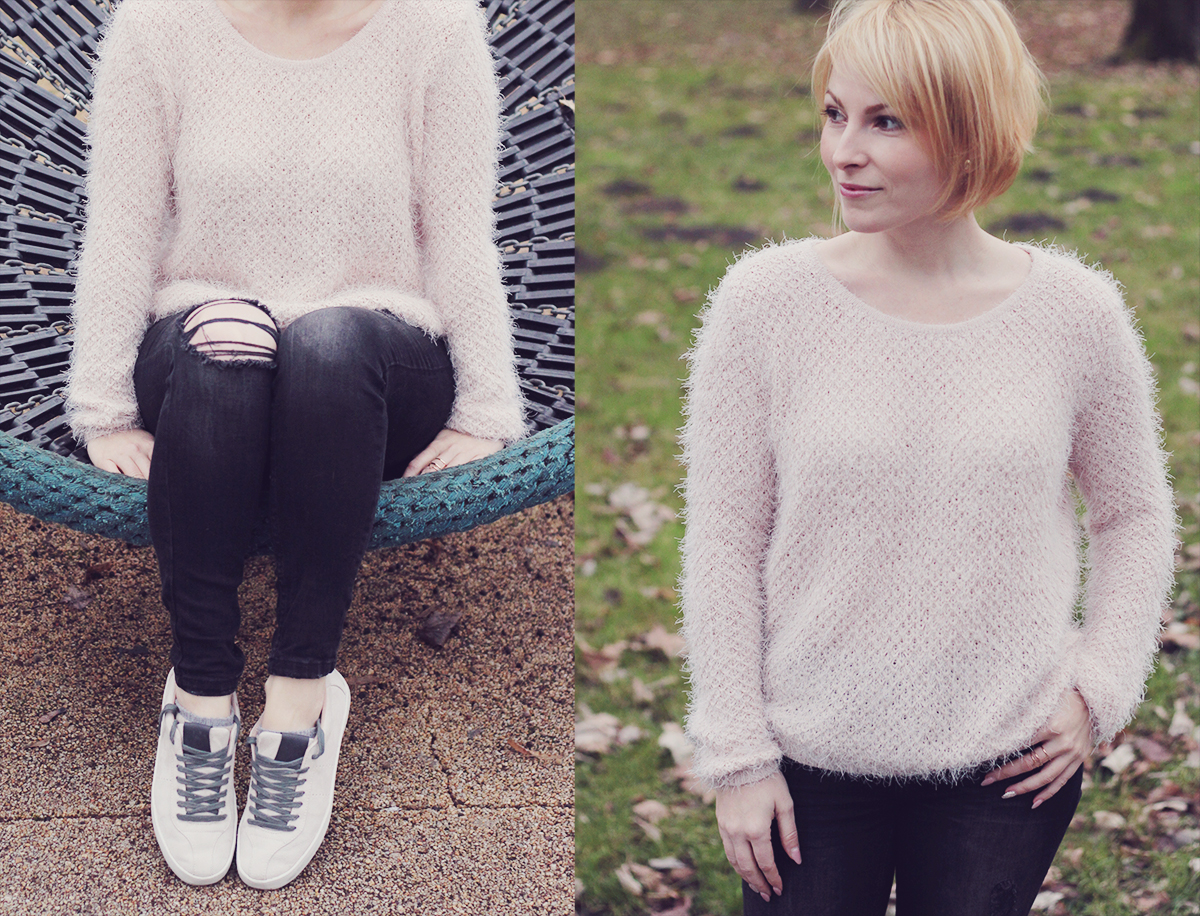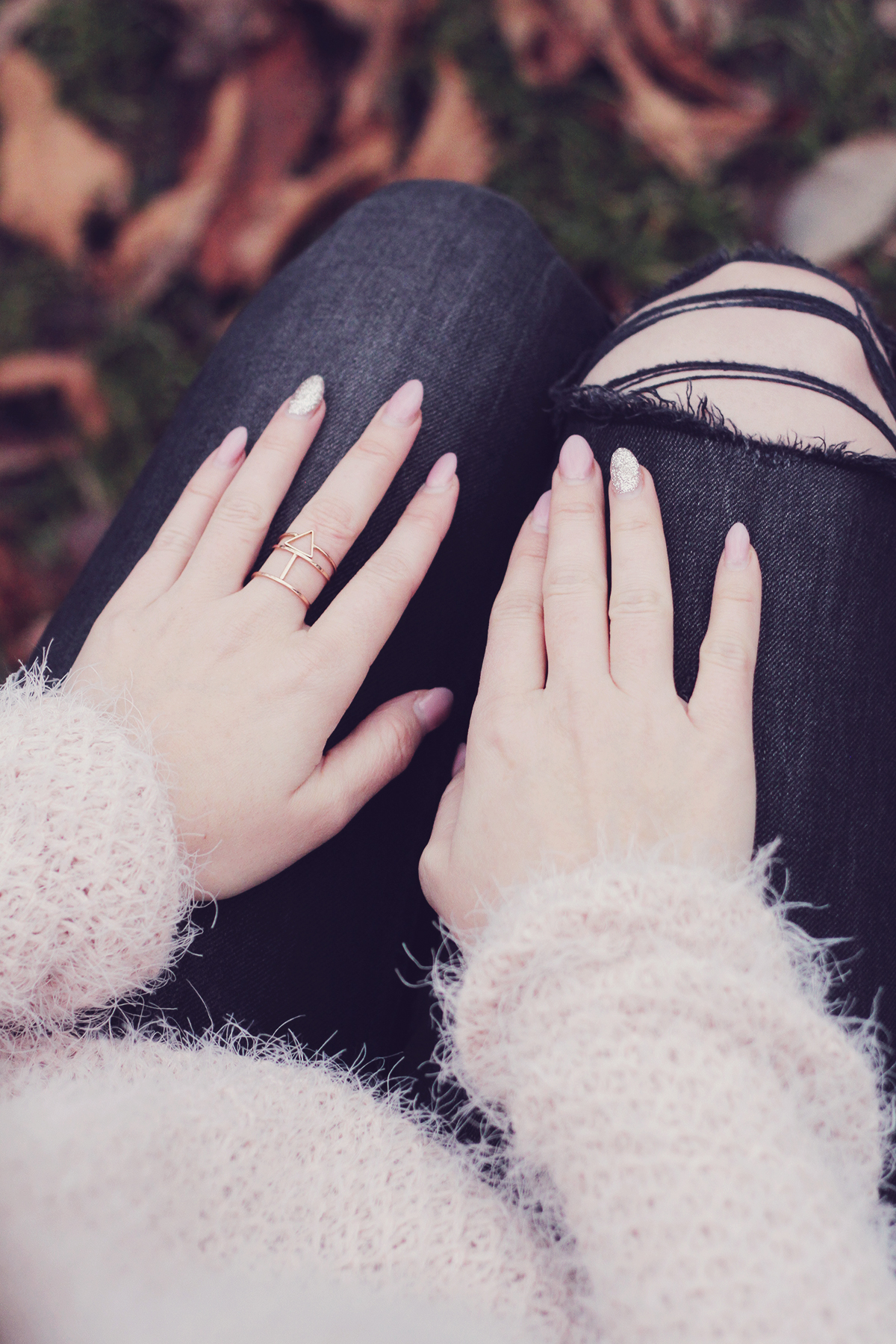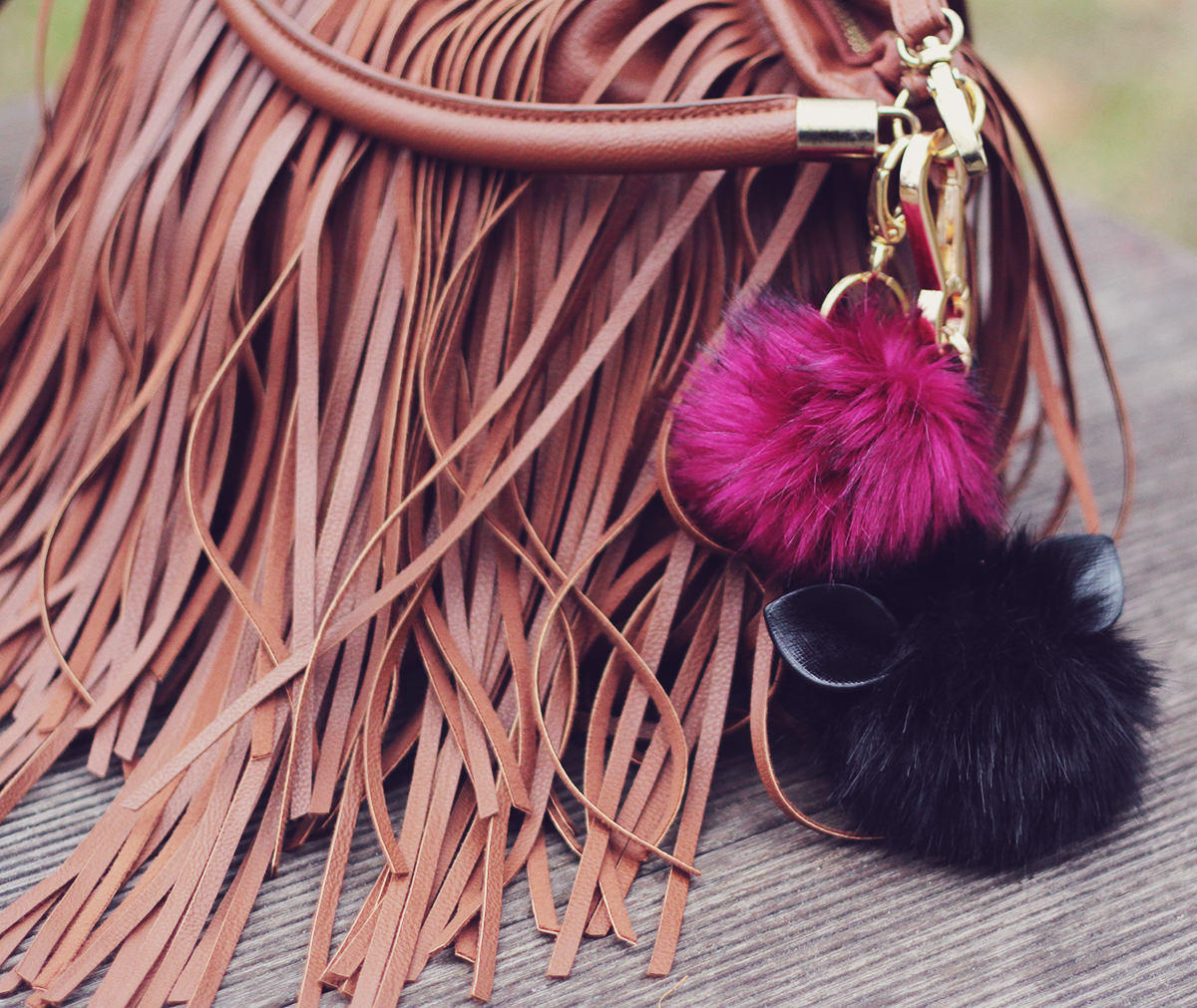 .
Wearing:
Windcheater // Superdry London
Beanie // Superdry London
 Knitted Scarf // GAP London
Fluffy Jumper // Orsay (love this one here)
Jeans // Stradivarius (on sale)
Plimsolls // Zara (similars on their site, on sale)
Fringe Bag // H&M
Jerry Cat Ear Pom Pom // Dune London
Beige Pom-Pom // H&M
Fuchsia Pom-Pom // H&M
Stud Earrings // H&M
Rings // Pull & Bear
.
Women's Black Windbreaker, Charcoal Jeans, White Plimsolls on Lookastic: Black Windbreaker, Charcoal Jeans, White Plimsolls
Photos by Cata, edited by me.
.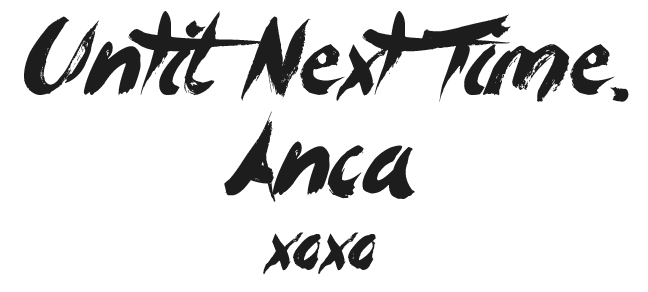 .