Hello, kittens! I haven't done a Beauty Post in a while, so here I am, showing you today a simple, natural, easy make-up I've been sporting for a while now. Recently I got into the bold lip trend. I don't have a big pout, but I work with what mother nature gave me. I love my lips as they are and like colors that compliment my face and eyes. This bold lip color is actually much darker than in the photos. Green eyes go very well with reds and deep mauve accents, so this was perfect.
For a while now I've been wanting to put on false eyelashes myself, but never found the right lash to go with my eyes, so after the holidays I bought myself very cheap individual lashes to start with. While I never thought, I am a massive clutz in applying them properly to my right eye. I am wearing a few in the photos, it was the first time I did them myself and have to say, with some impediments, they look rather well and not clunky at all. But I have to practice more 🙂
Because this is such a lovely, dark bold lip, the eyes are done very natural, only a few sparkly accents and lots of mascara with the falsies. Any make-up artist will tell you that you do your make-up to match the eyes, never the outfit you have. While there are some exceptions, this is a great rule to follow.
Could not hep myself in getting out my kitty headband and my stripey top. I have two tops that I love to death: this one and a butterfly pattern top I got in London, that to my despair, is very worn out now. Never other tops have matched my love for these two.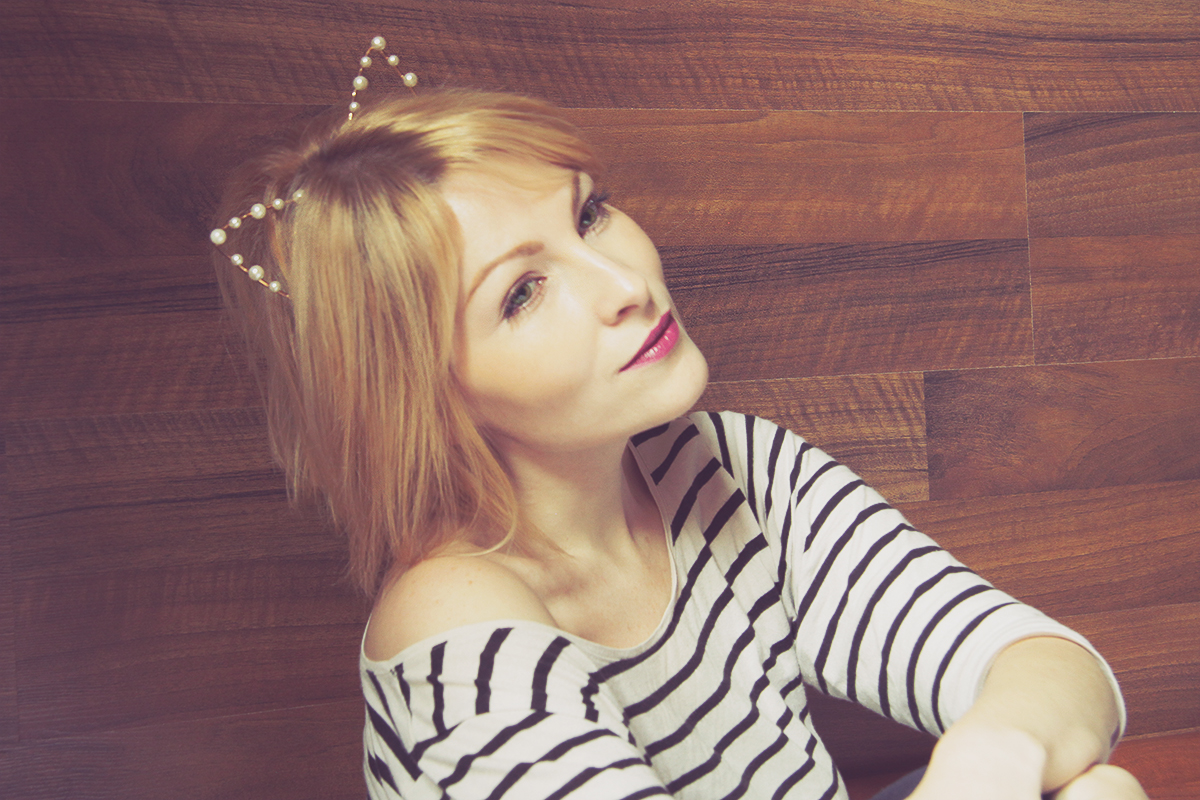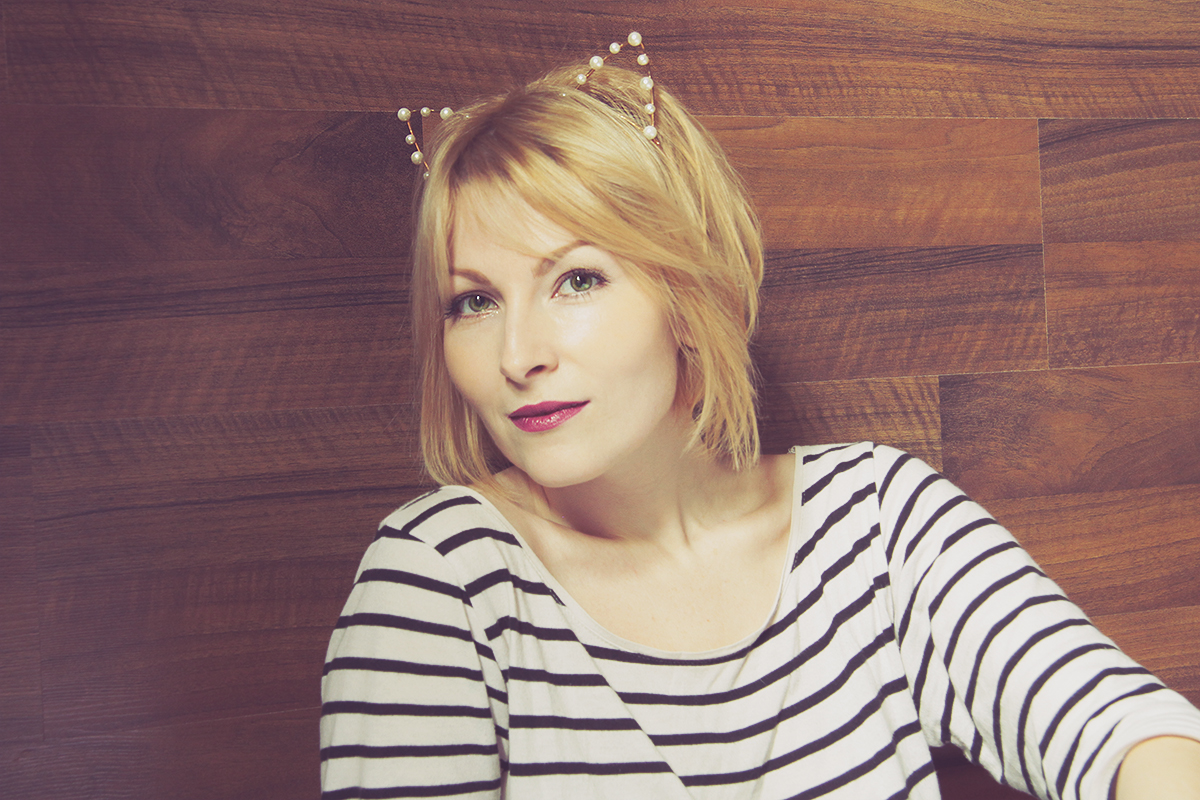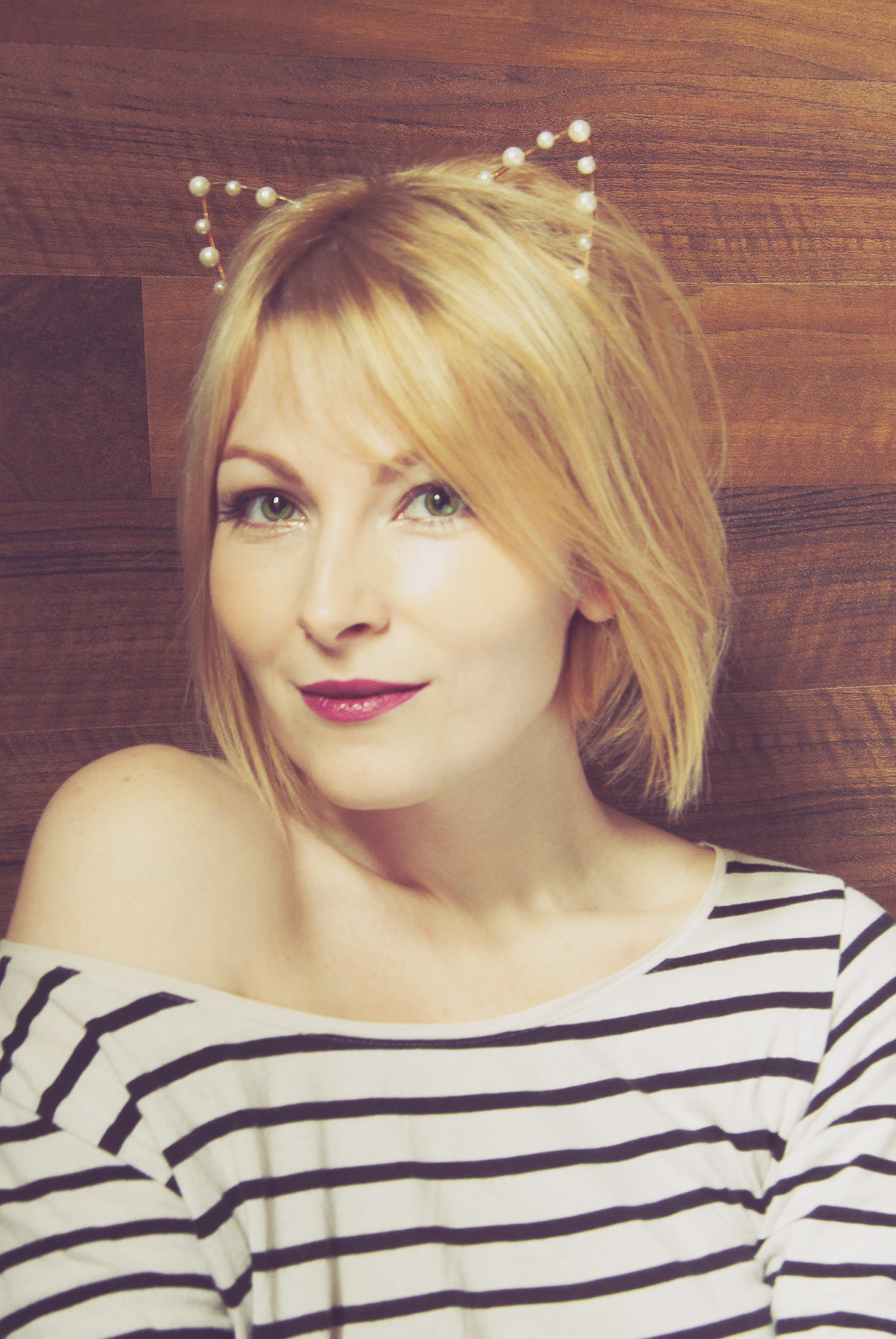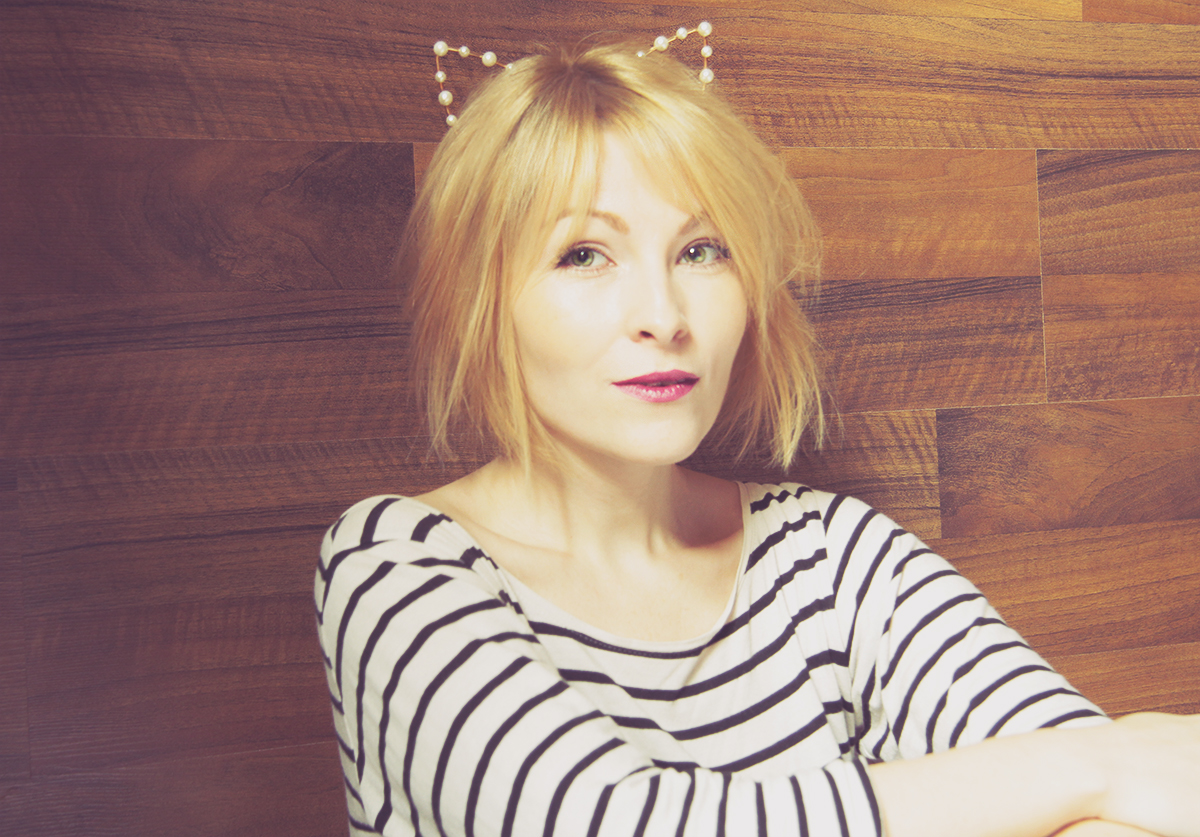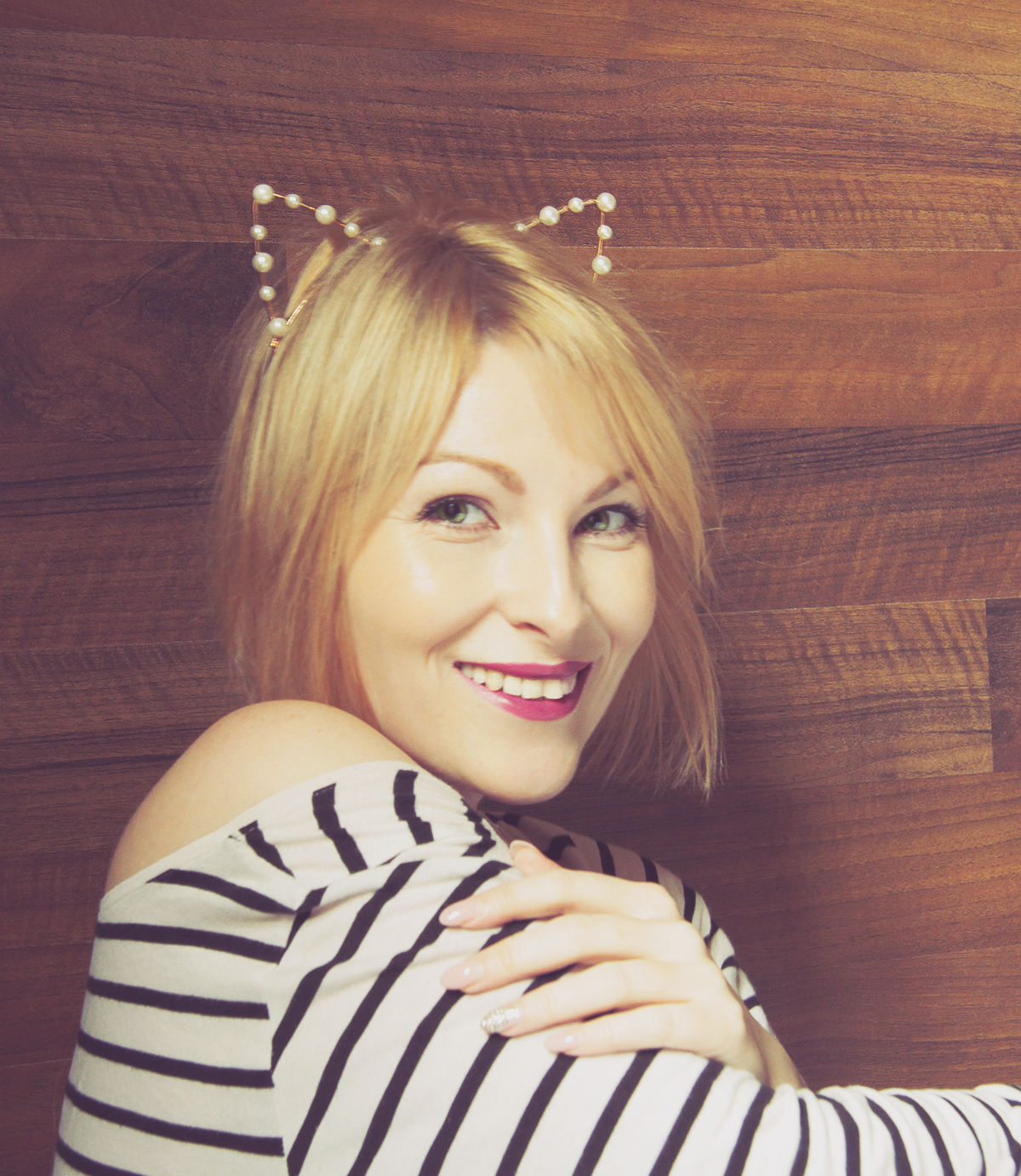 Thanks for reading and hope you have a lovely week.
Photos and editing by me.
.
Wearing:
Stripe Top // H&M
Kitty Headband // TIARA Concept Store
.
Make-Up:
Lips // Rimmel – Cutting Edge
Concealer // Aura – Correct ME – Fair
Fluid Foundation // Vichy Aerateint Pure – 35 Sand. Beige Finish
Brows // Oriflame Precise Brow Definer
Lashes // Miss Sporty XX Long Mascara – Black
Highlights // Oriflame THE ONE Cream Eye Shadow – Beige Pearl, S-HE Glitter Eyeliner
Eyes // Oriflame VeryMe Double Trouble Mocha Loca Eye Pencil, MAC Loose Pigment – Melon
.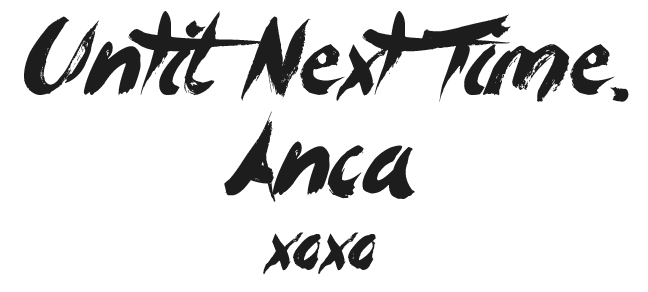 .