A little over a year ago, when I started this blog, my first post was from Szeged, Hungary. It's only an hour away from here. This weekend saw us returned there, this time with friends and our leisurely plans included hanging out at the spas, dranking rosés (me mostly), eating fish goulash (not me) and turning in early, because apparently Szeged has no night life whatsoever.
It was  a quiet, relaxing weekend full of sun. Spring is here, trying it's best to overcome Winter. I packed a few things for this two day trip, knowing I would be too lazy to dress cute or wear complicated make-up. I chose a perfect kitty rocker chick ensemble: my boots (very comfortable, 'cause we walked plenty), my skinny jeans, my faux leather jacket and my kitty shirt. Anything kitty/cat related I buy. Drawn to them like a magnet. All that is missing is a kitty headband, but let's not go overboard.
I had lots of wonderful spots to take photos, I chose only a few, but still plenty. I like to photograph not only a foreign city by itself, but it's nooks and corners, it's specific joie-de-vivre, and I especially like to let myself be photographed in different corners and settings that only emphasize a city's true beauty.
The photos paint a much larger story, I'll leave you to them (be prepared, long scroll down, but worth it).
Wearing: Kitty Shirt // SheIn | Kitty Stud Earrings // H&M | Faux Leather Jacket // SheIn | Skinny Jeans // Stradivarius (similars here)| Boots // SammyDress | Knitted Oversized Scarf // H&M (old) | Wool Hat // H&M | Kitty Pom-Pom // Dune London (love this one for Valentine's here) | Tote Bag // Zara (this one is awesome) | Pom-Poms // H&M (like this charm here)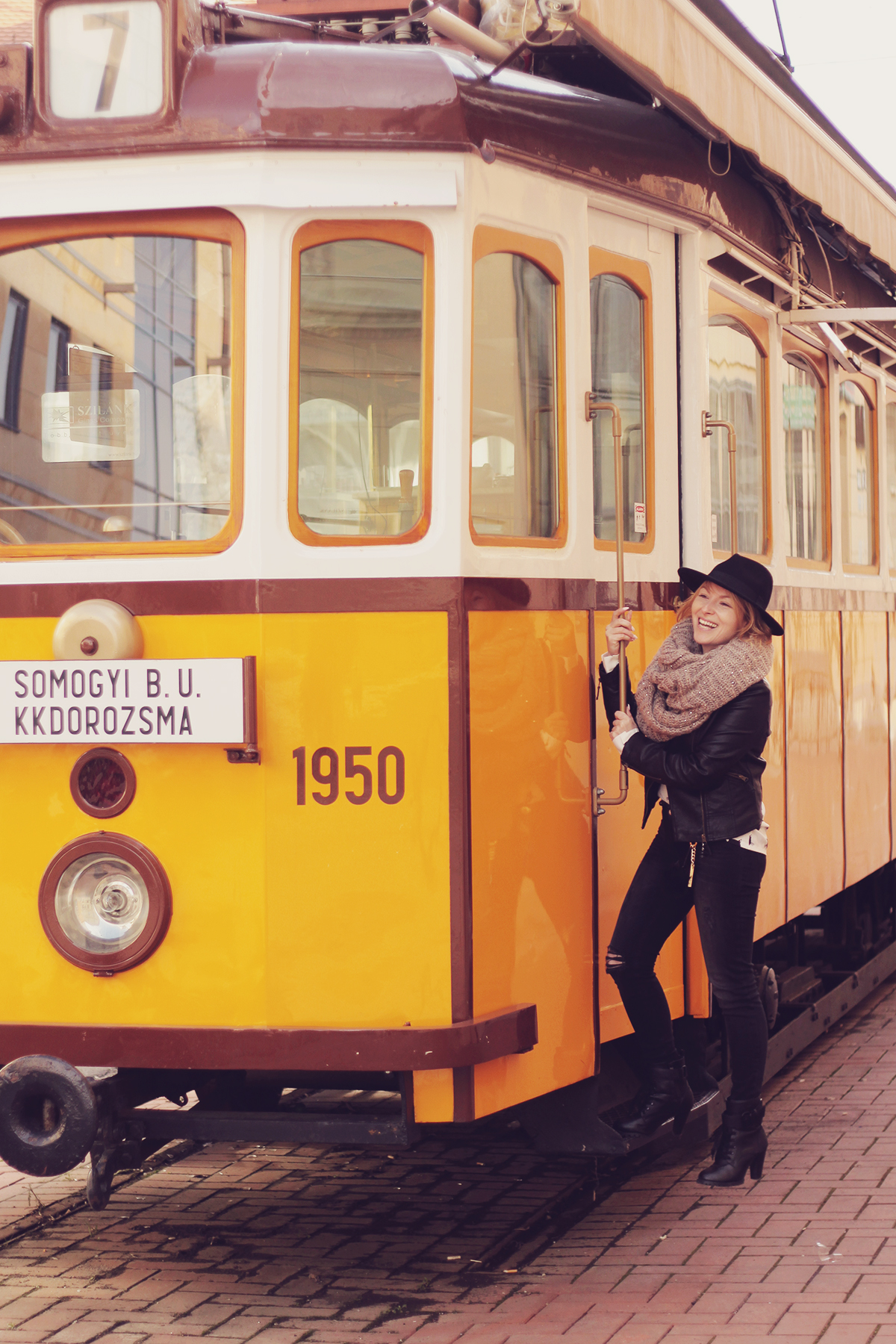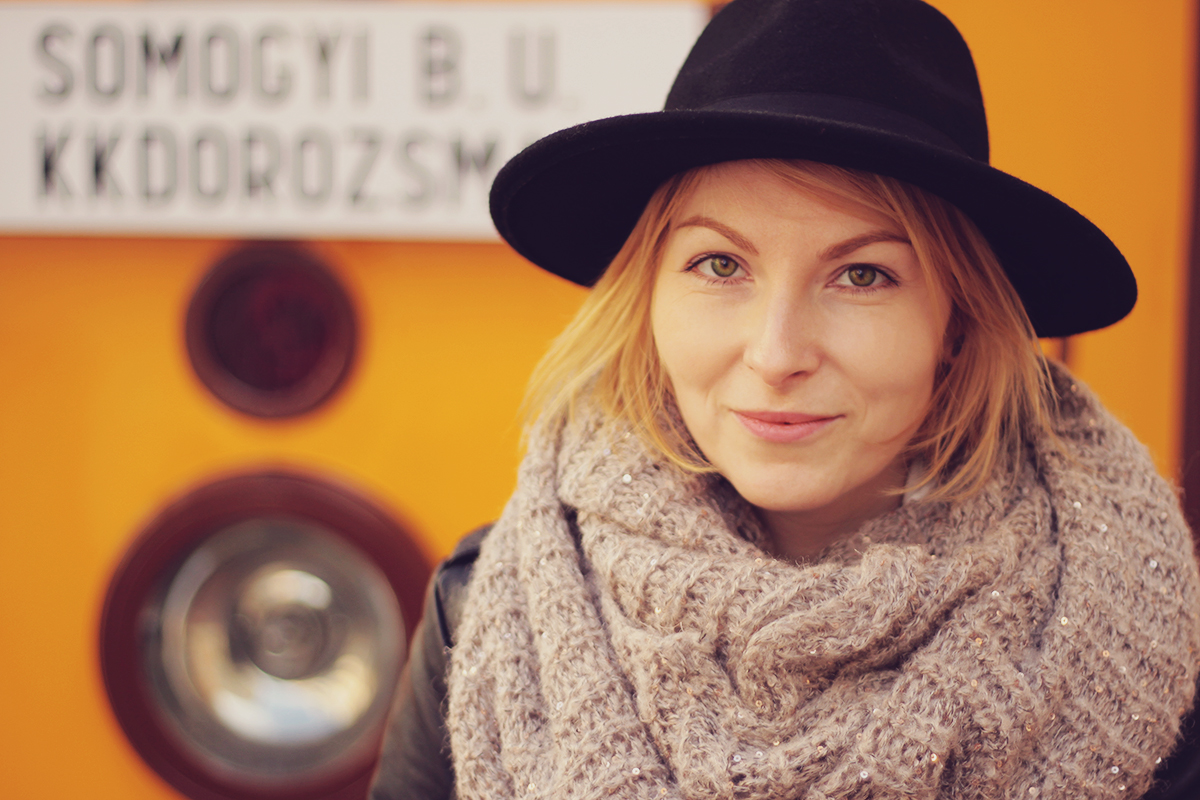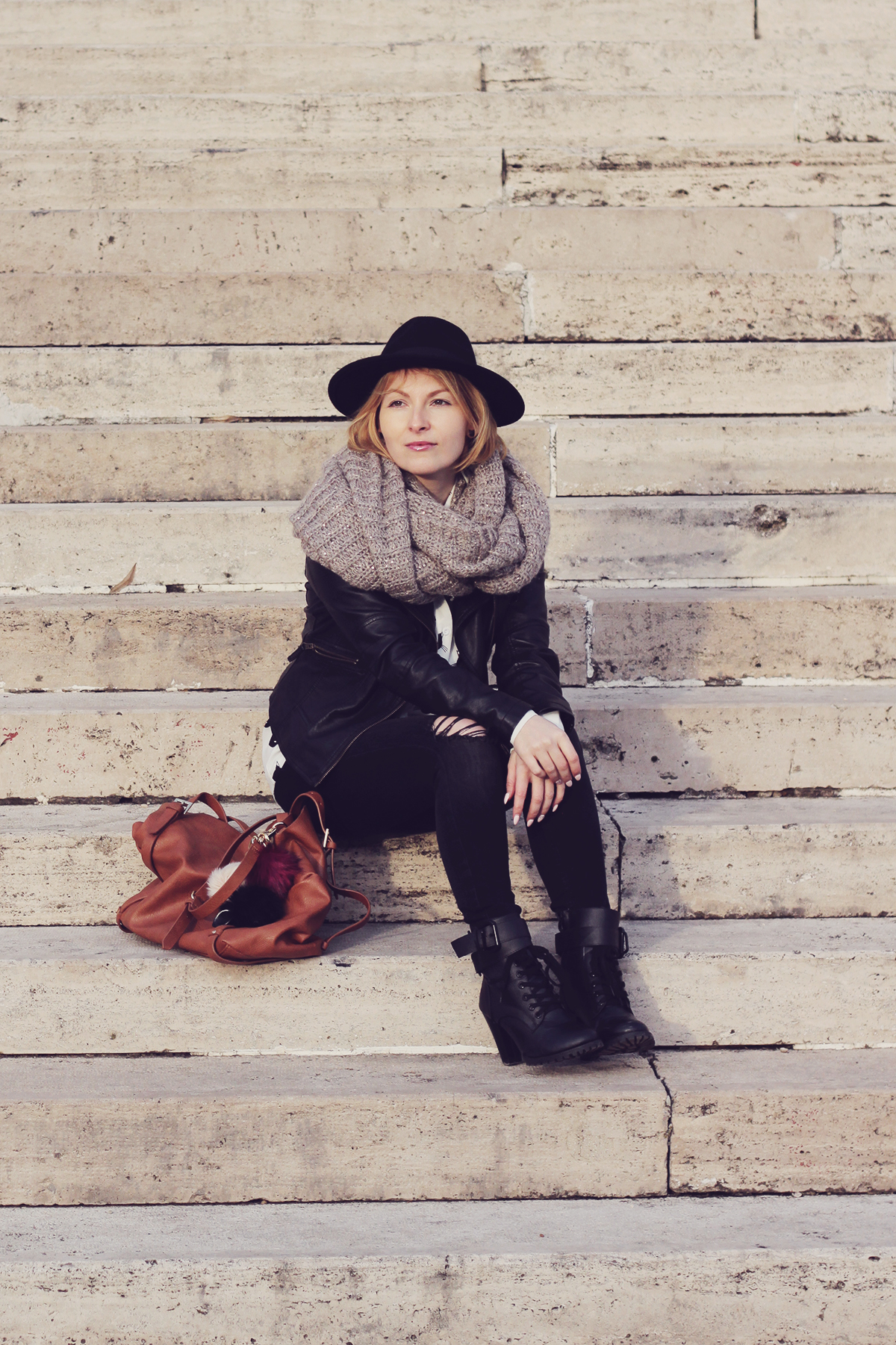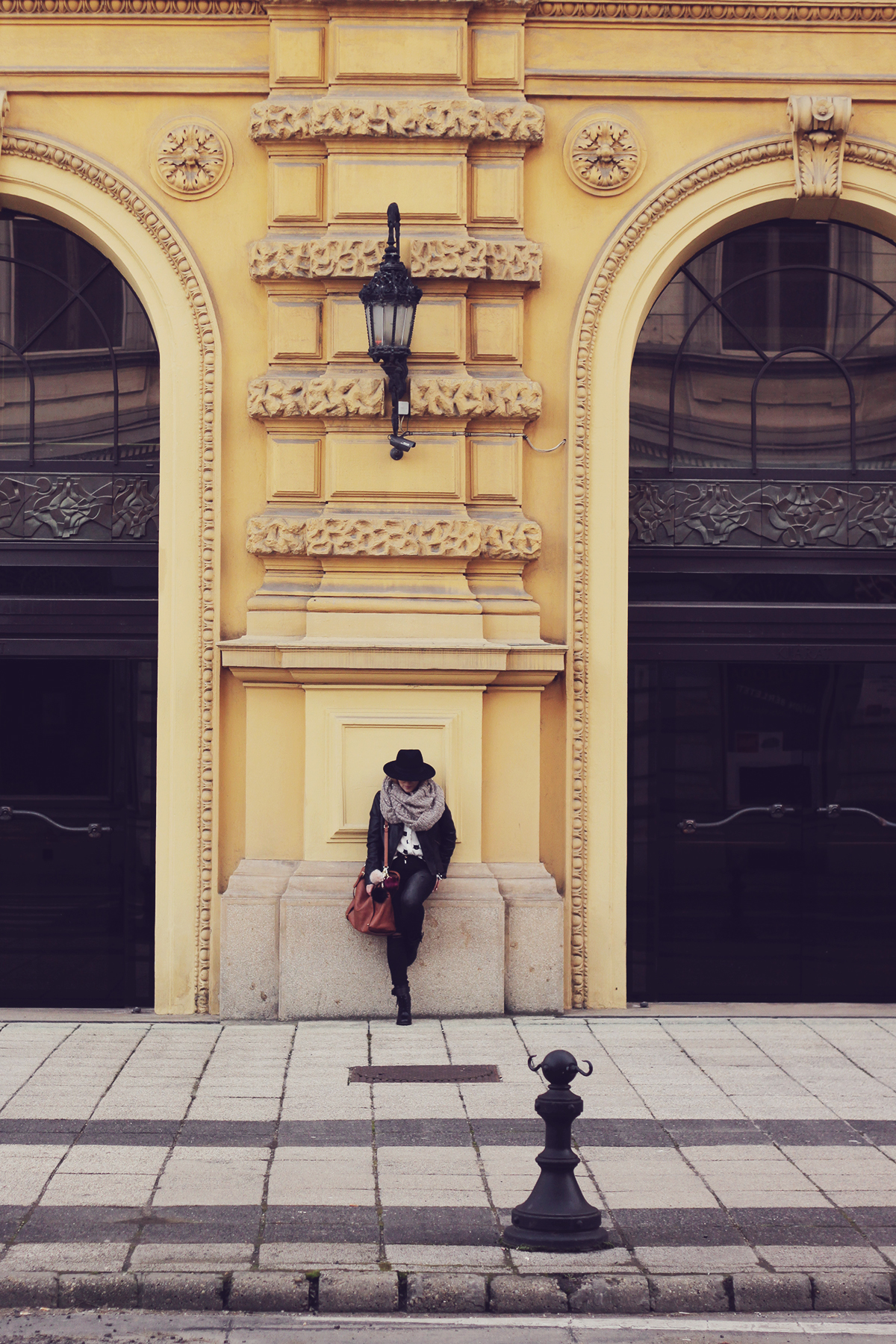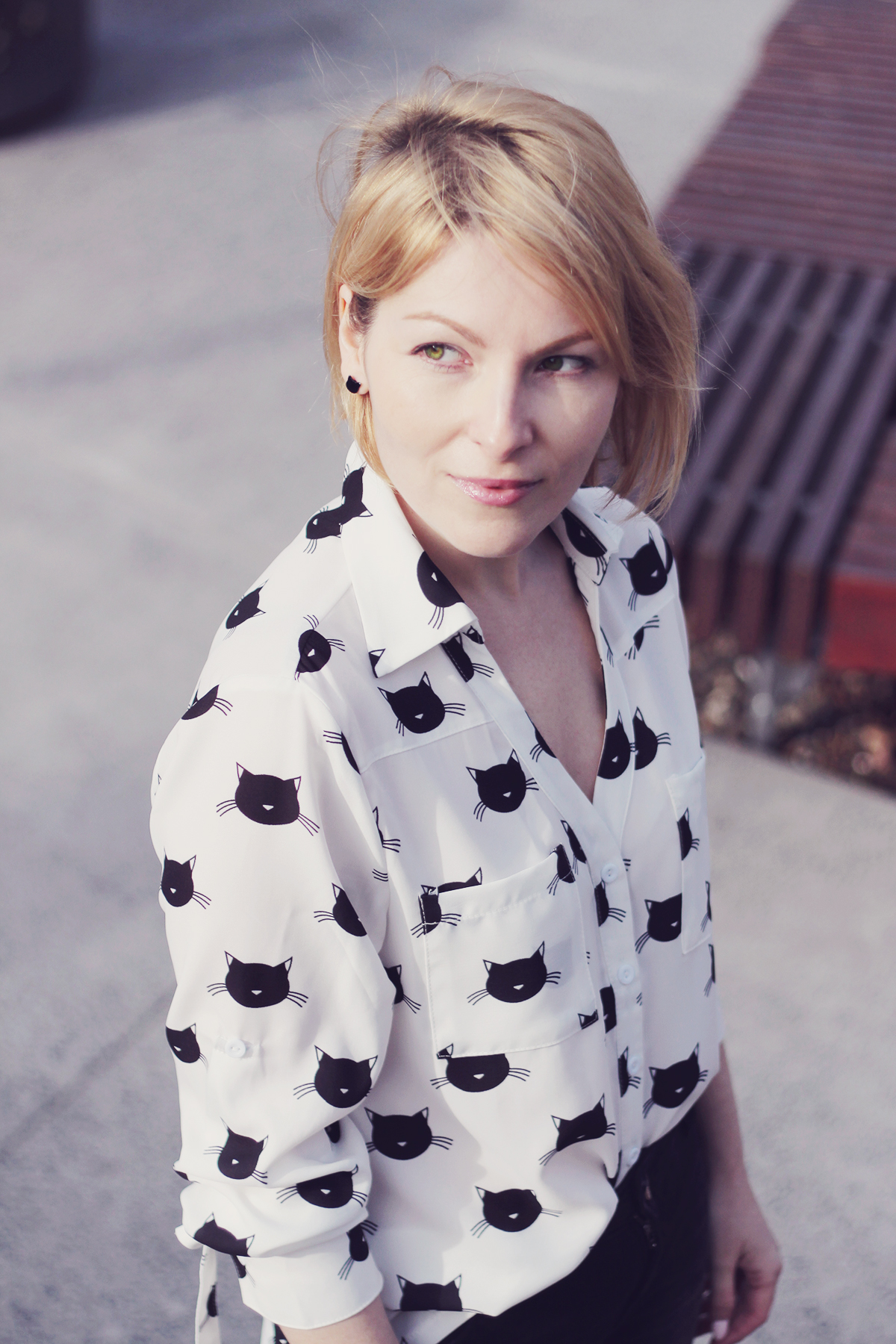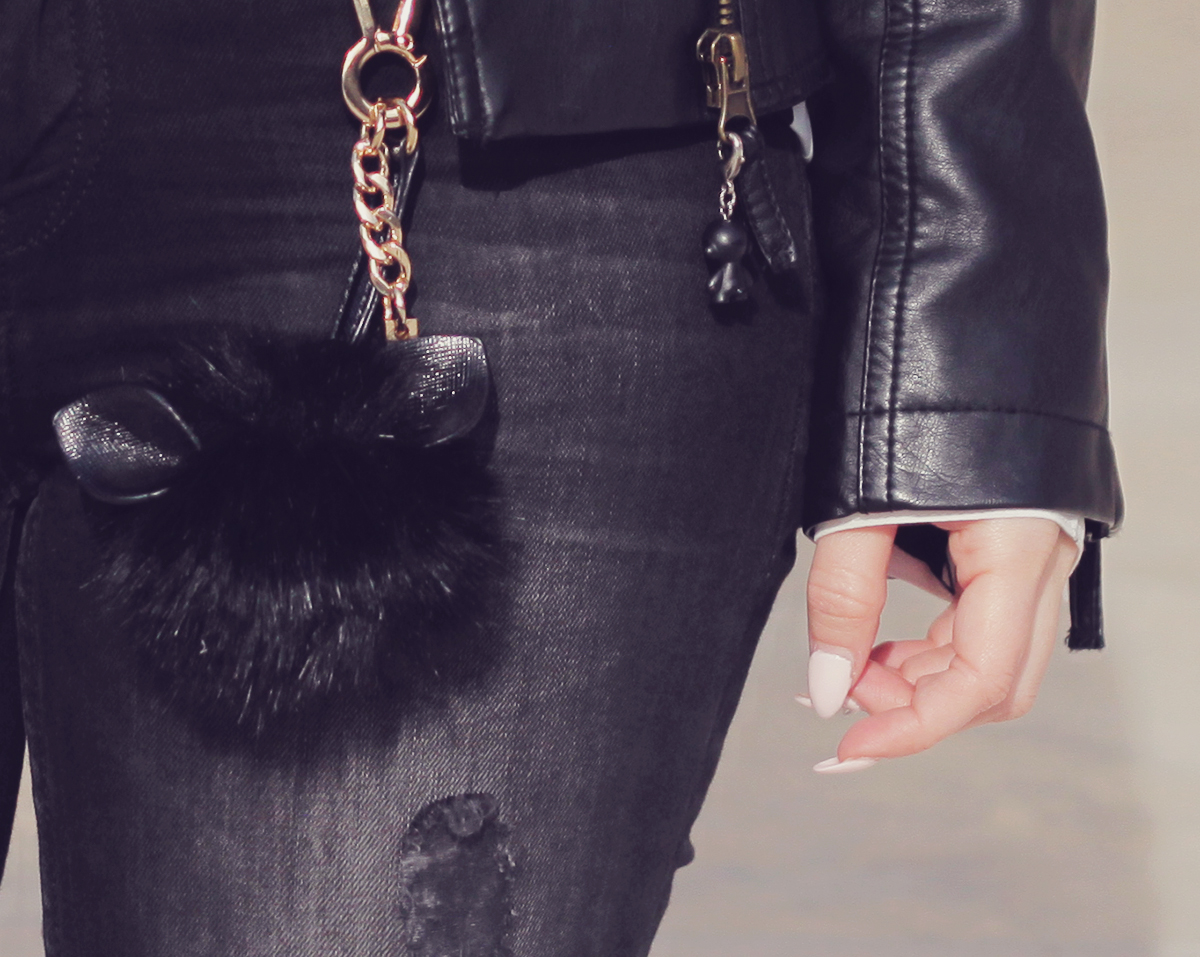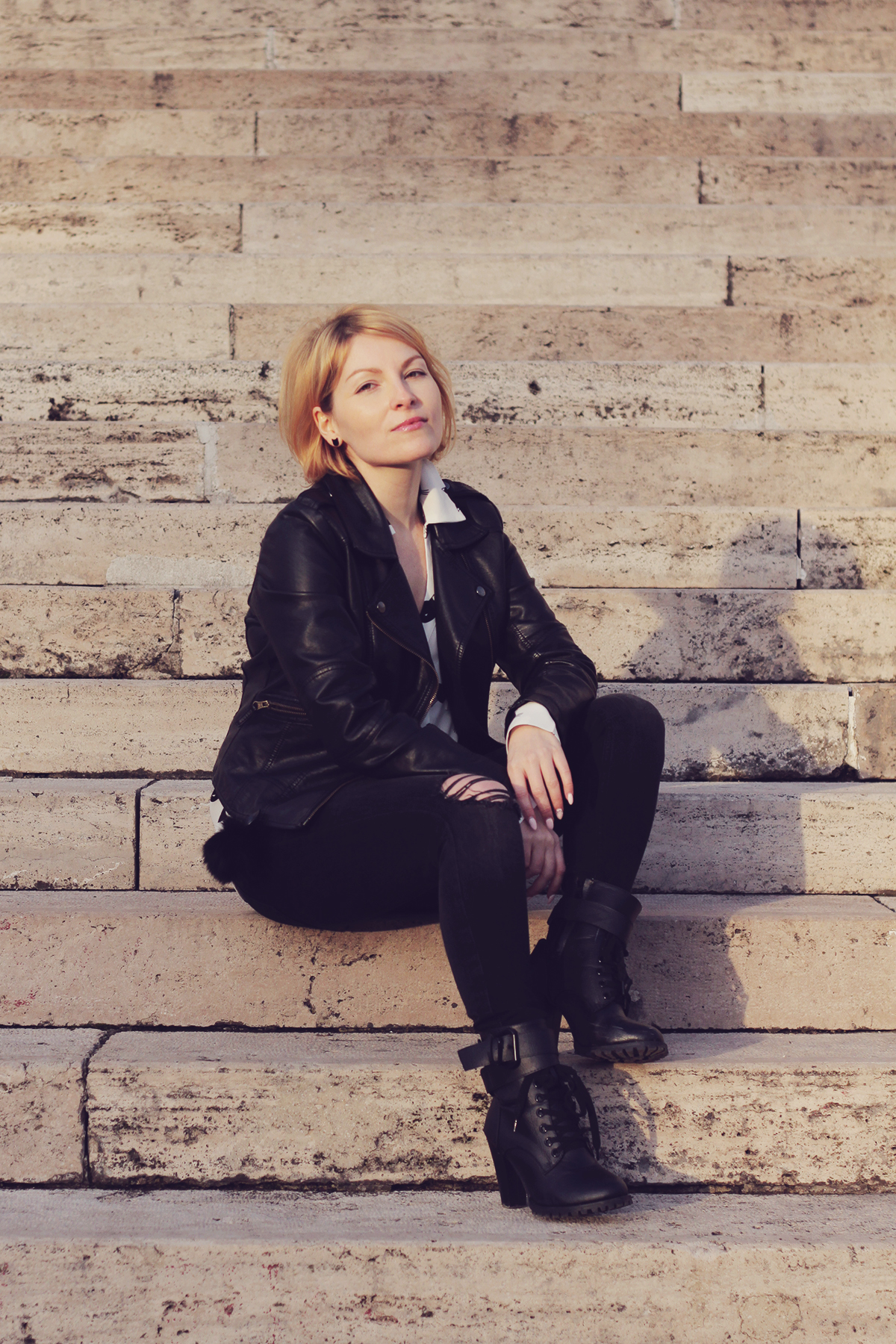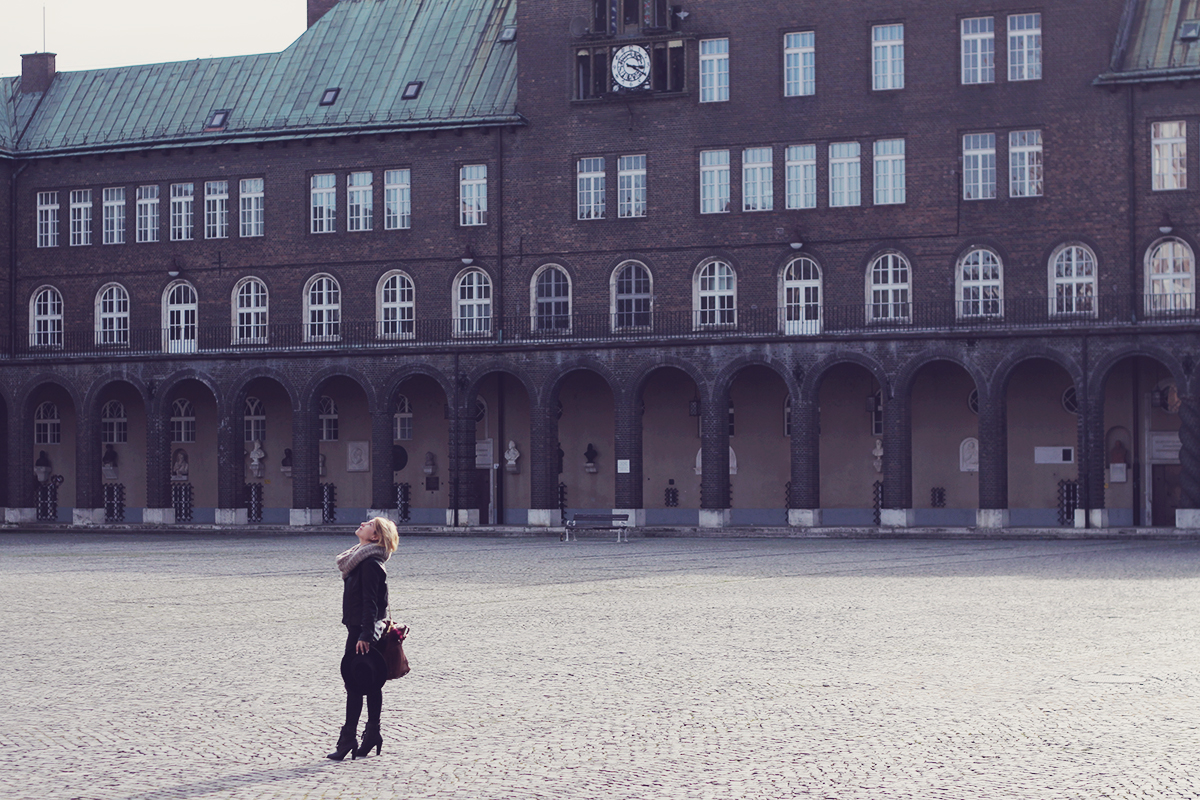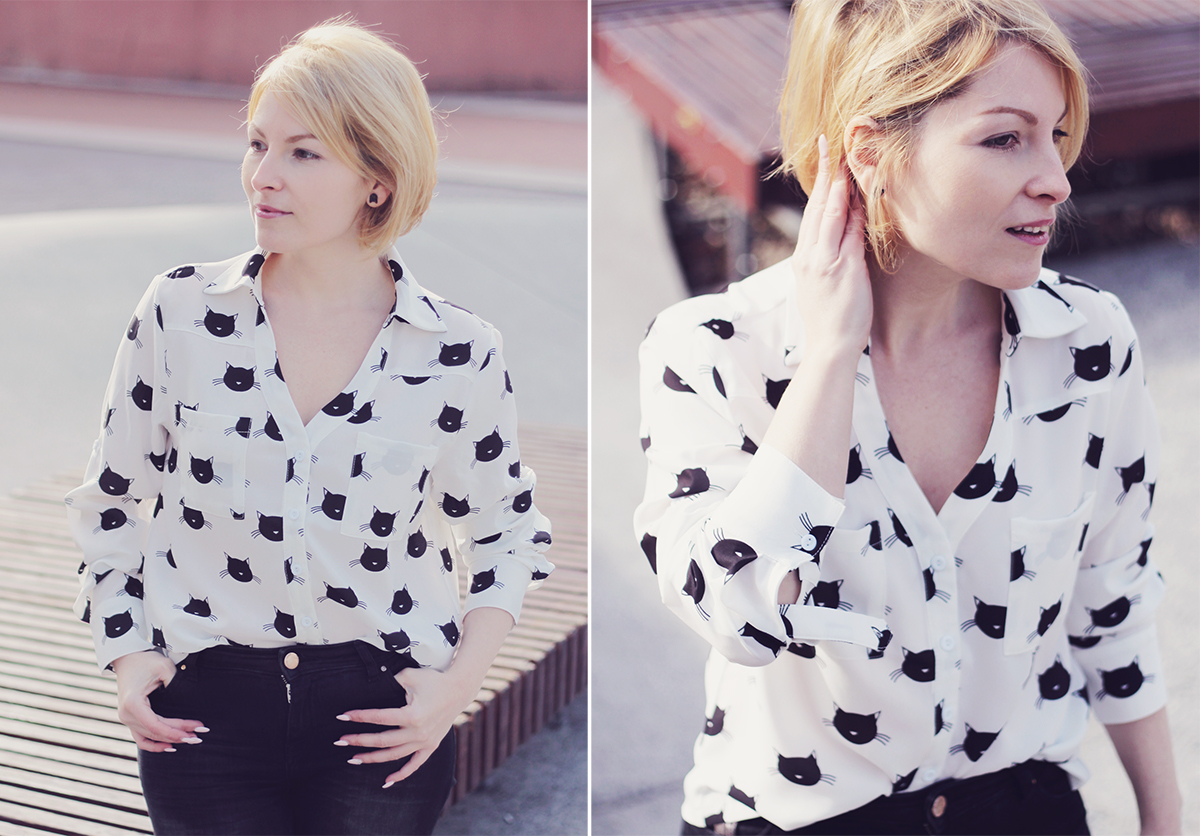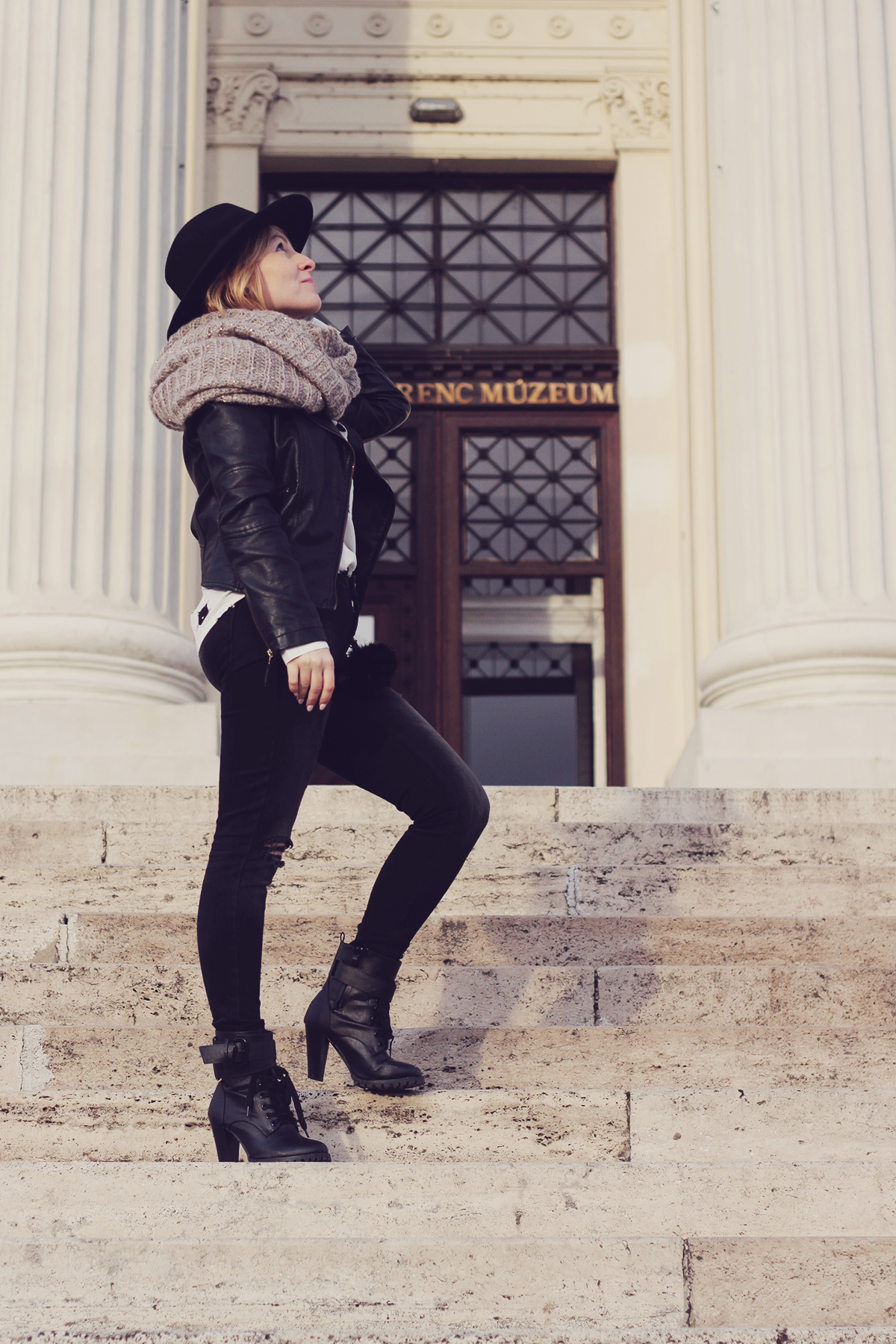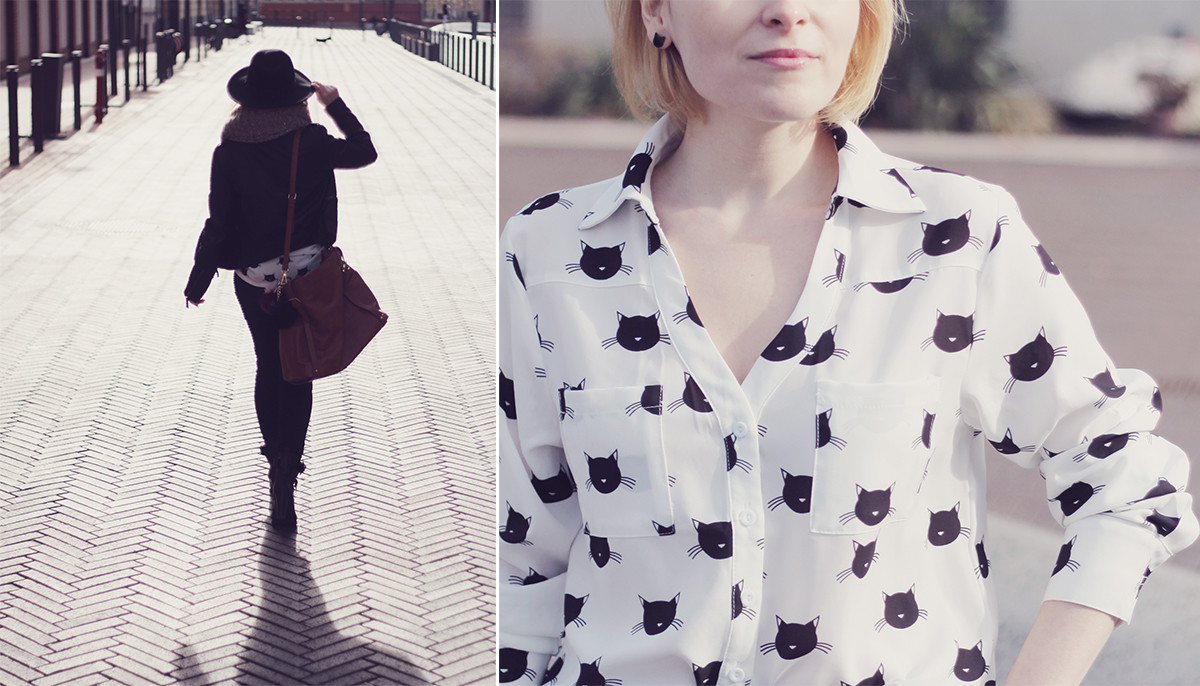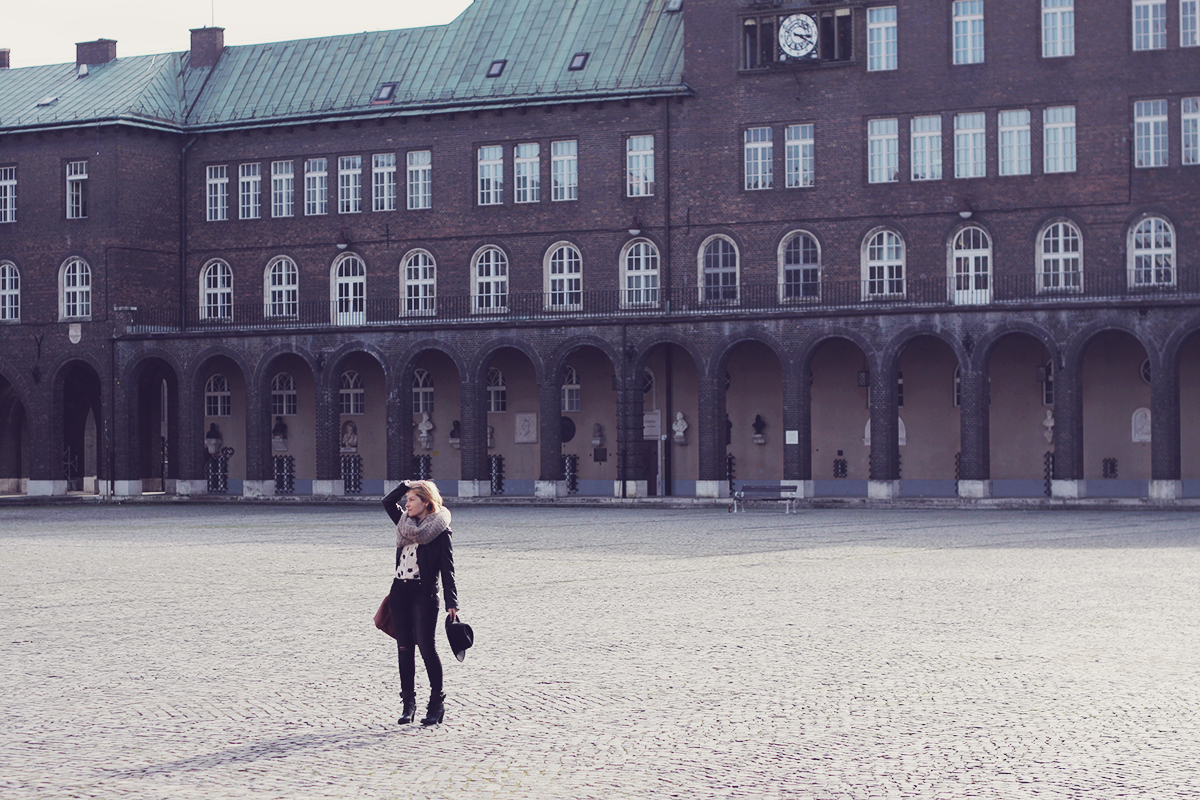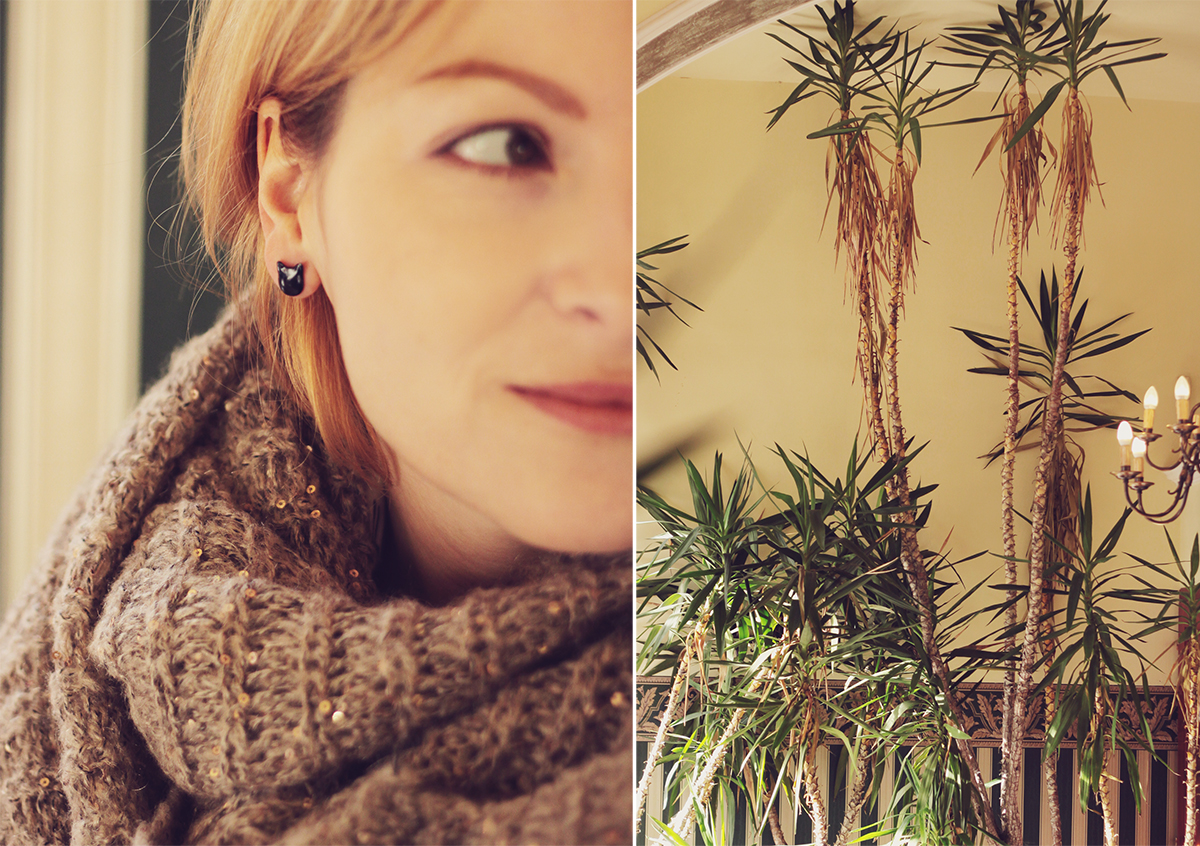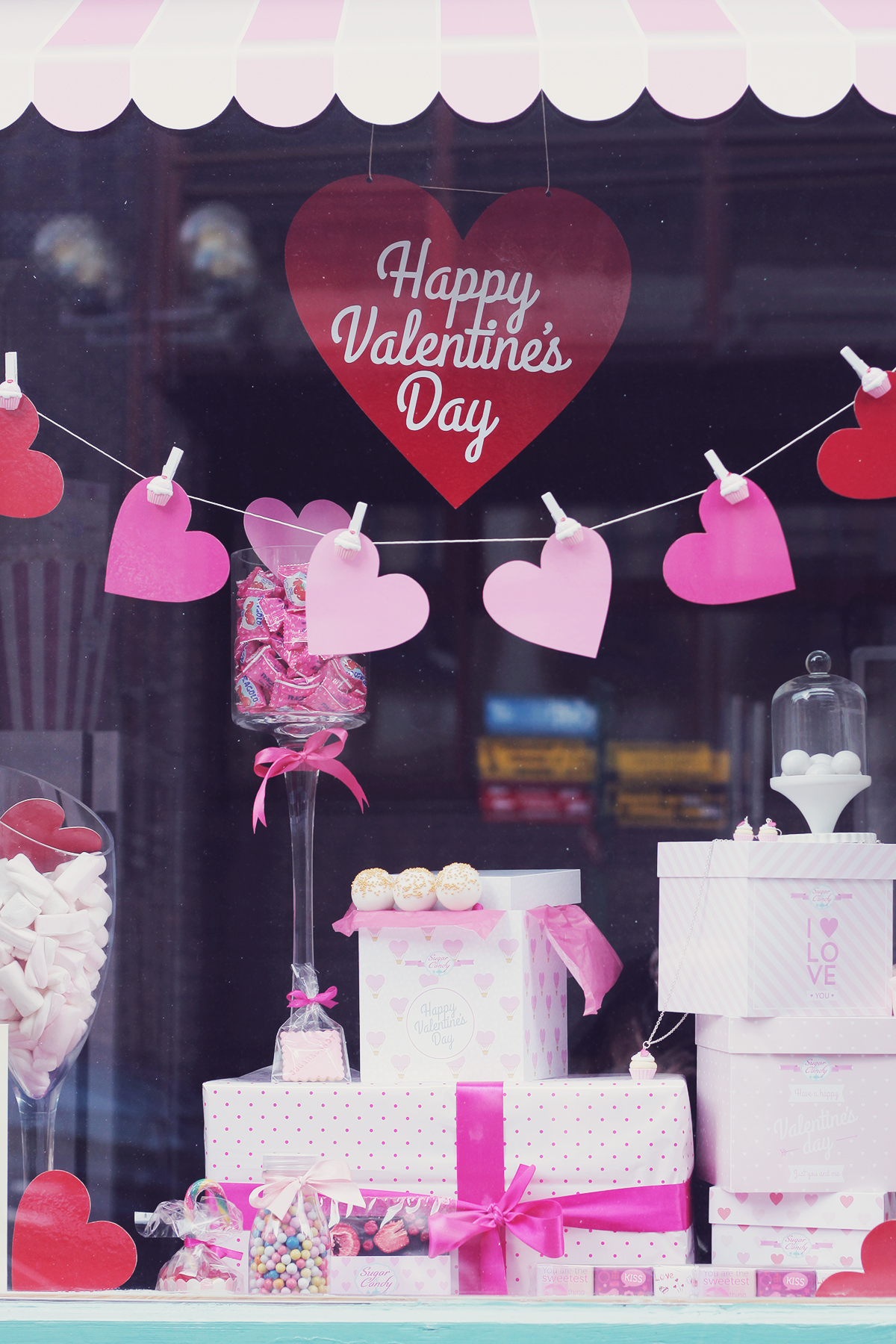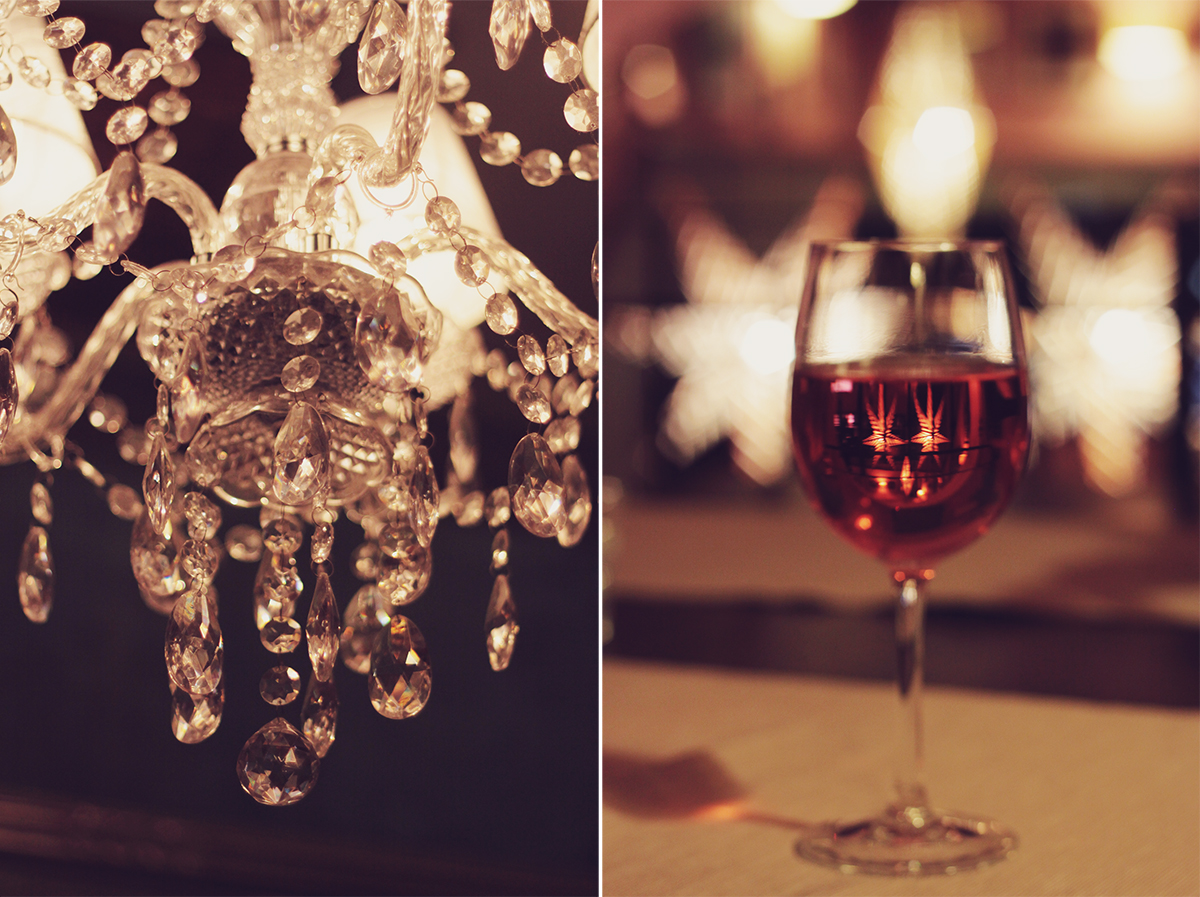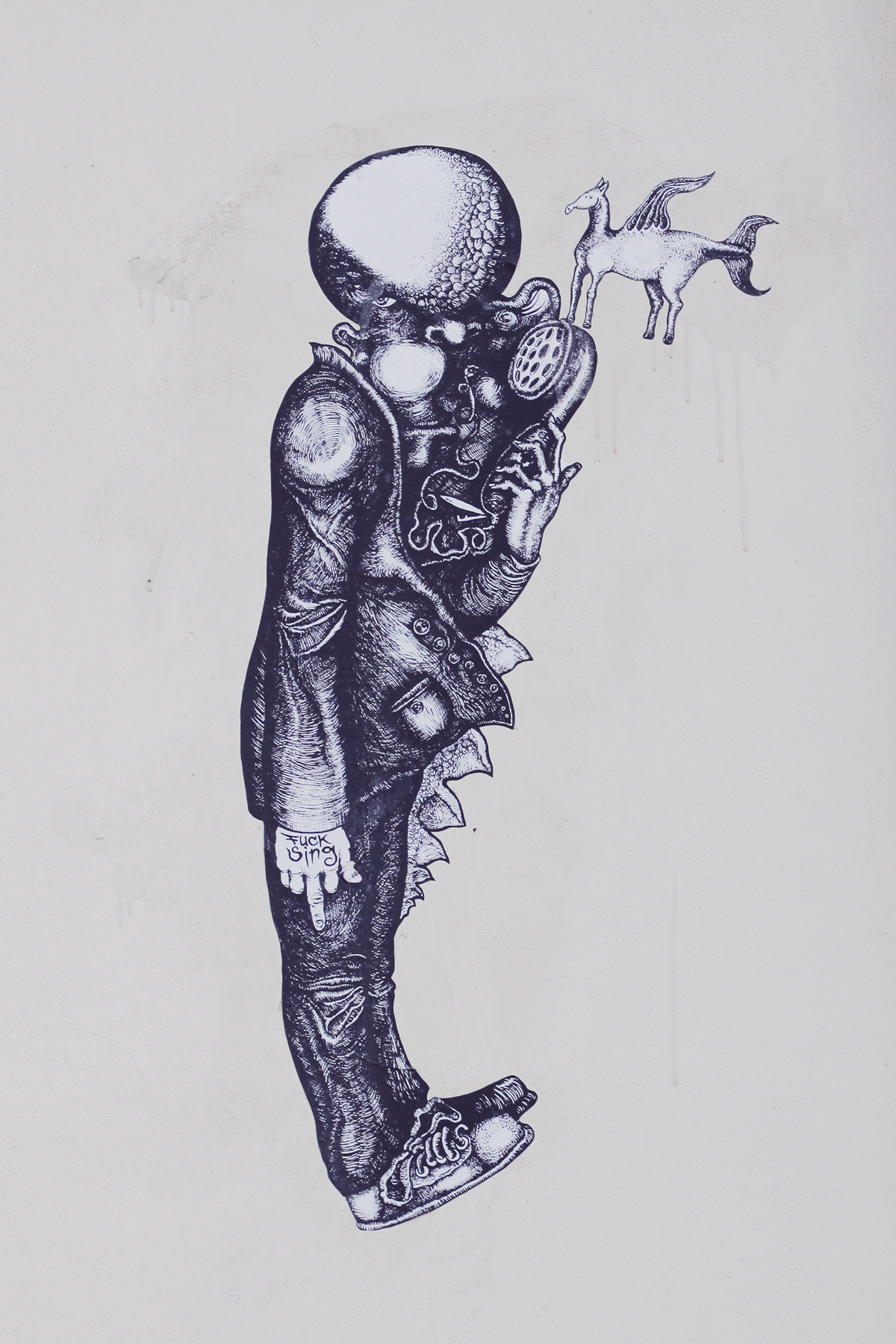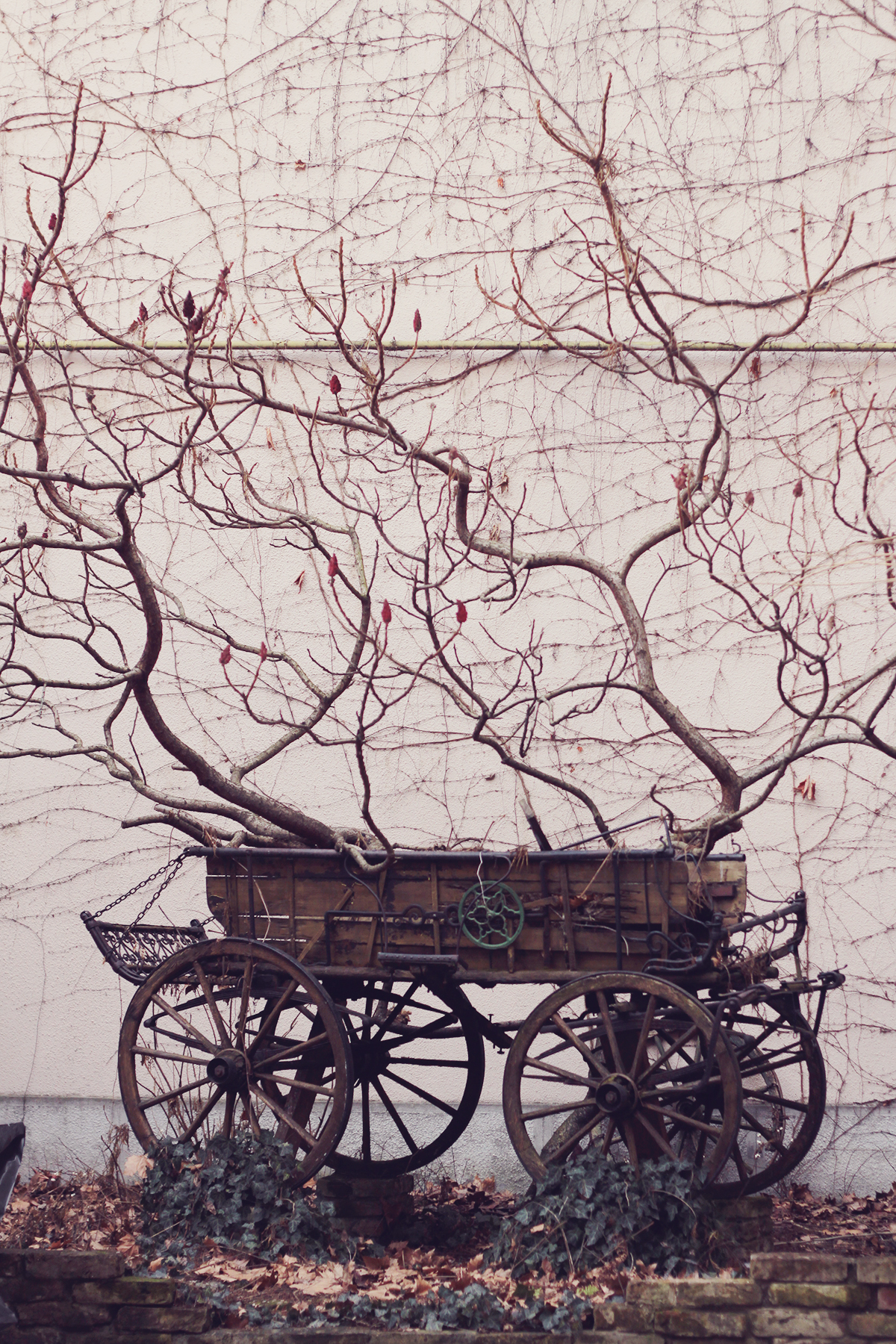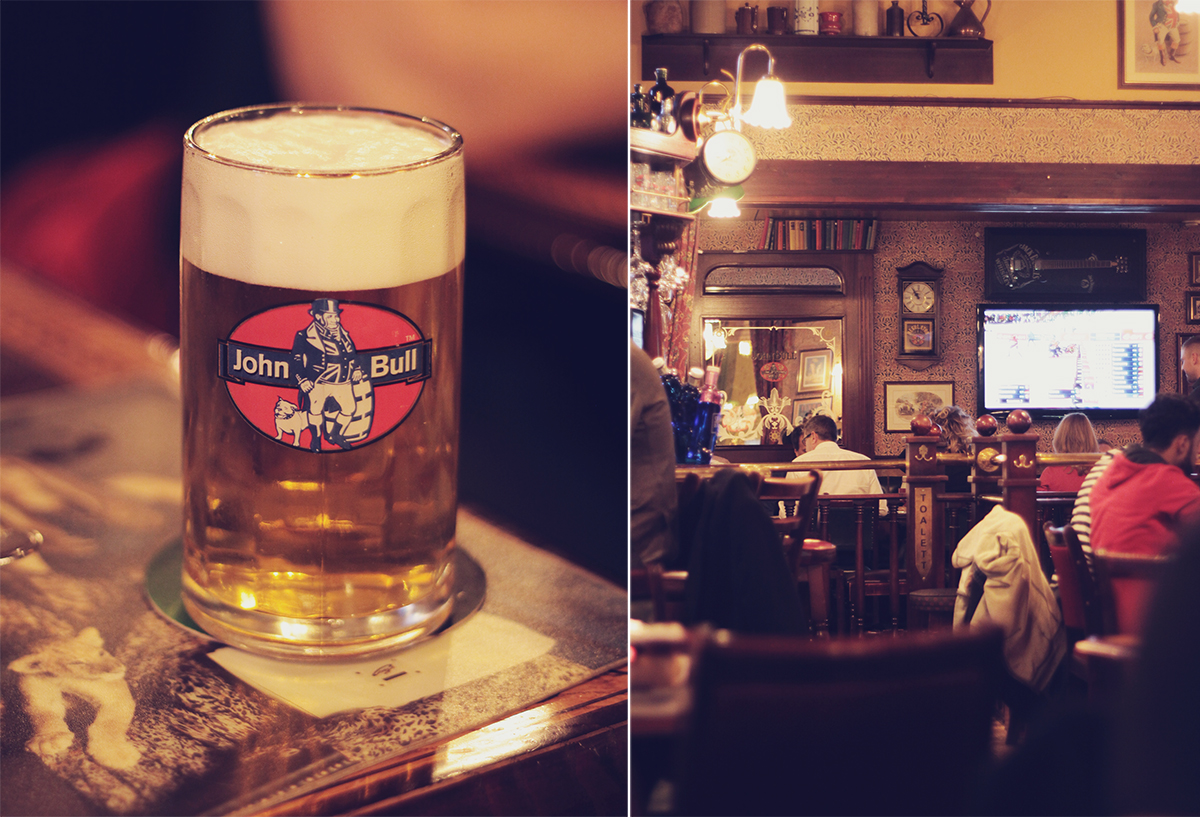 .
Thanks for reading & watching.
Photos by Cata & me, edited by me.
.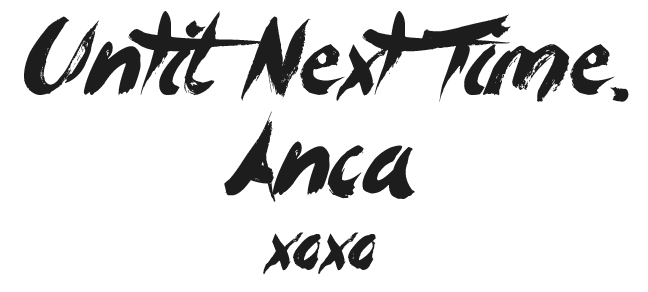 .
Women's Black Leather Jacket, White Button Down Blouse, Navy Jeans, Black Mid-Calf Boots on Lookastic: Black Leather Jacket, White Button Down Blouse, Navy Jeans, Black Mid-Calf Boots