You know those in-between weeks, in-between seasons? I hate them! Now transitioning from Winter to Spring, those weeks can't seem to make up their minds: is it cold, warm, windy, sunny, breezy or all at the same time? They really mess with my outfit moods.
I cannot wait for trees to bloom, birds to sing and bugs to fly. Looking forward to long walks in the parks, drinking my morning coffee in our backyard with the cats playing around, riding my bike more than 30 minutes everyday and leisurely drinks on Sunday afternoons.

All those plans revolve around my blog too, I want to explore more in my photography, new places to travel, new awesome settings to search for and new cool collaborations to look forward to. This is what Spring does to me, making tons of plans. I sit awake at nights with lots of creative ideas and feel my days have not enough hours and nights just get in my way because I have to rest. I call that passion. And that passion gives me wings to fly, because this blog is mine and mine alone, I can make it or break it. My rules. Such a wonderful freeing feeling.
In tune with what I've said is this look, a new beginning and Spring coming. I don't usually wear T-shirts but when I see one that speaks to me I buy. I haven't photographed my polka dot Mac since my first blog post, so it was time I got it out again. I also discovered I have tons and tons of old but still very cool jewelry I bought over the years that I can't seem to let go of. I am going to include them slowly in my future outfit posts, showing that you can blend old and new, just as you can blend expensive and very cheap.
Have a lovely polka dot fun remaining week.
Wearing: Polka Dot Trench/Mac // Dorothy Perkins London (super cute one here), Polka Dot T-Shirt // Stradivarius, Kate Jeans // Koton (similars here), Clutch // H&M (old, but also love this one here), Peep-Toe Heels // Custom Made (these are great), Earrings, Necklace, Bracelet // Meli Melo (old). Lips // Rimmel – Asia.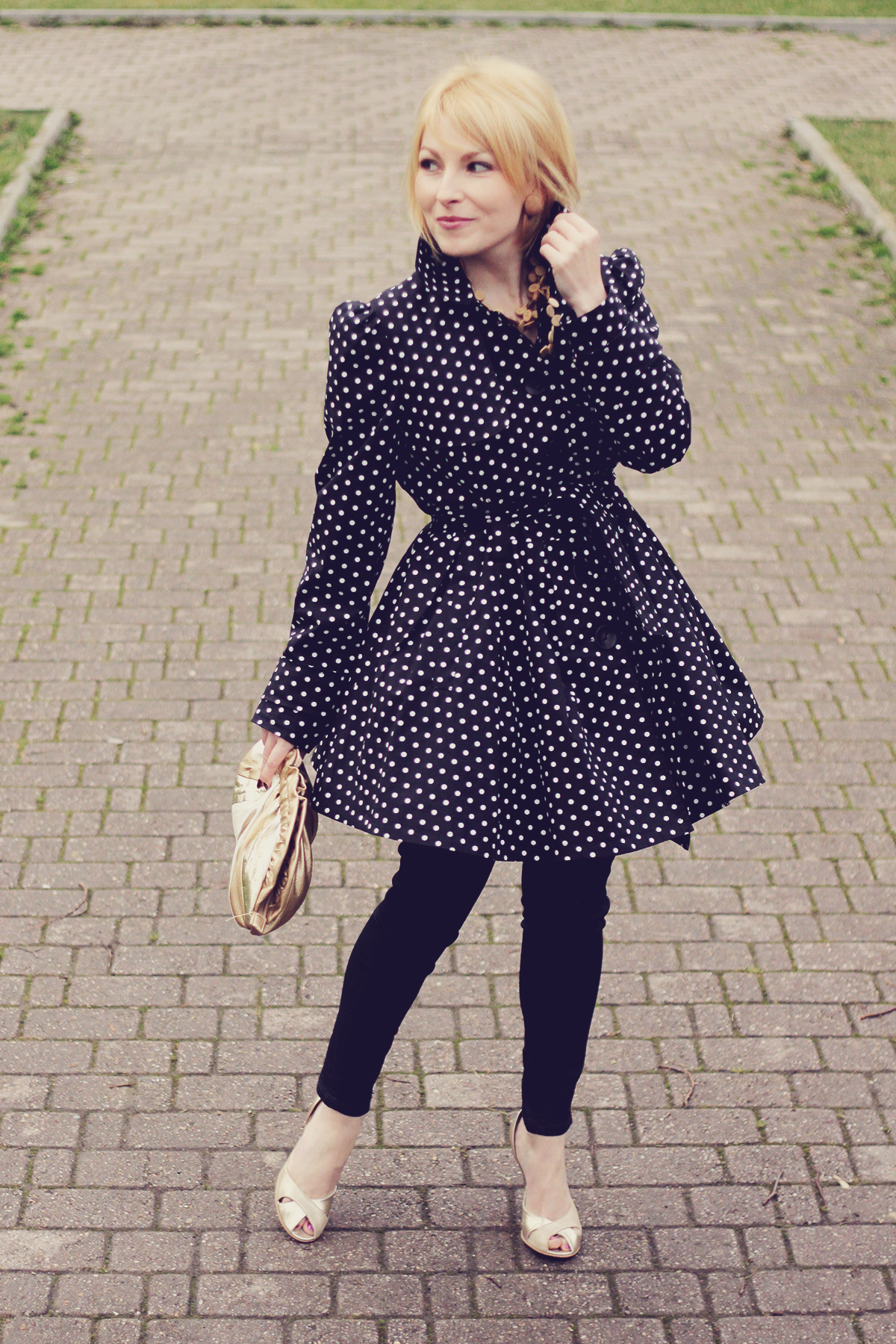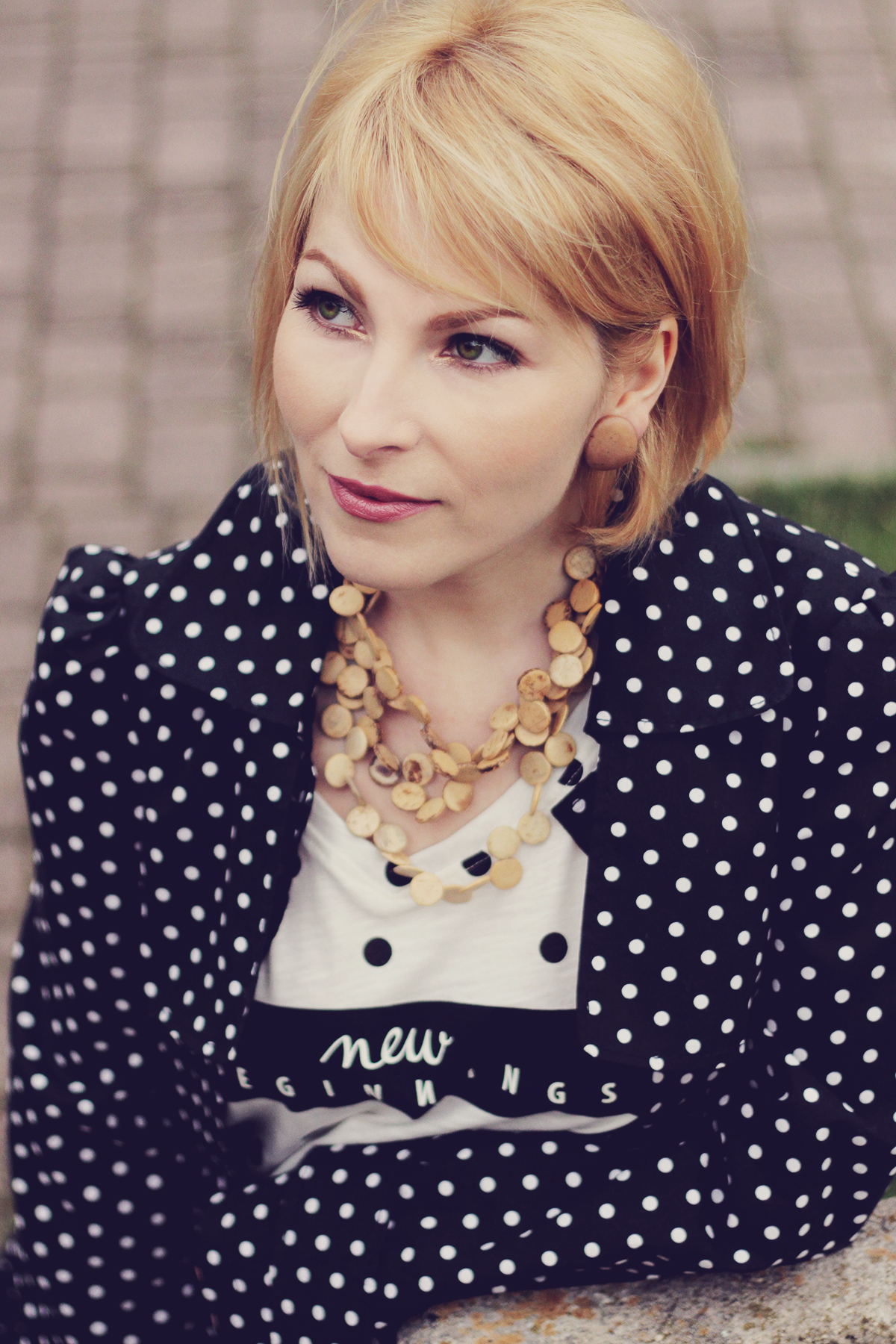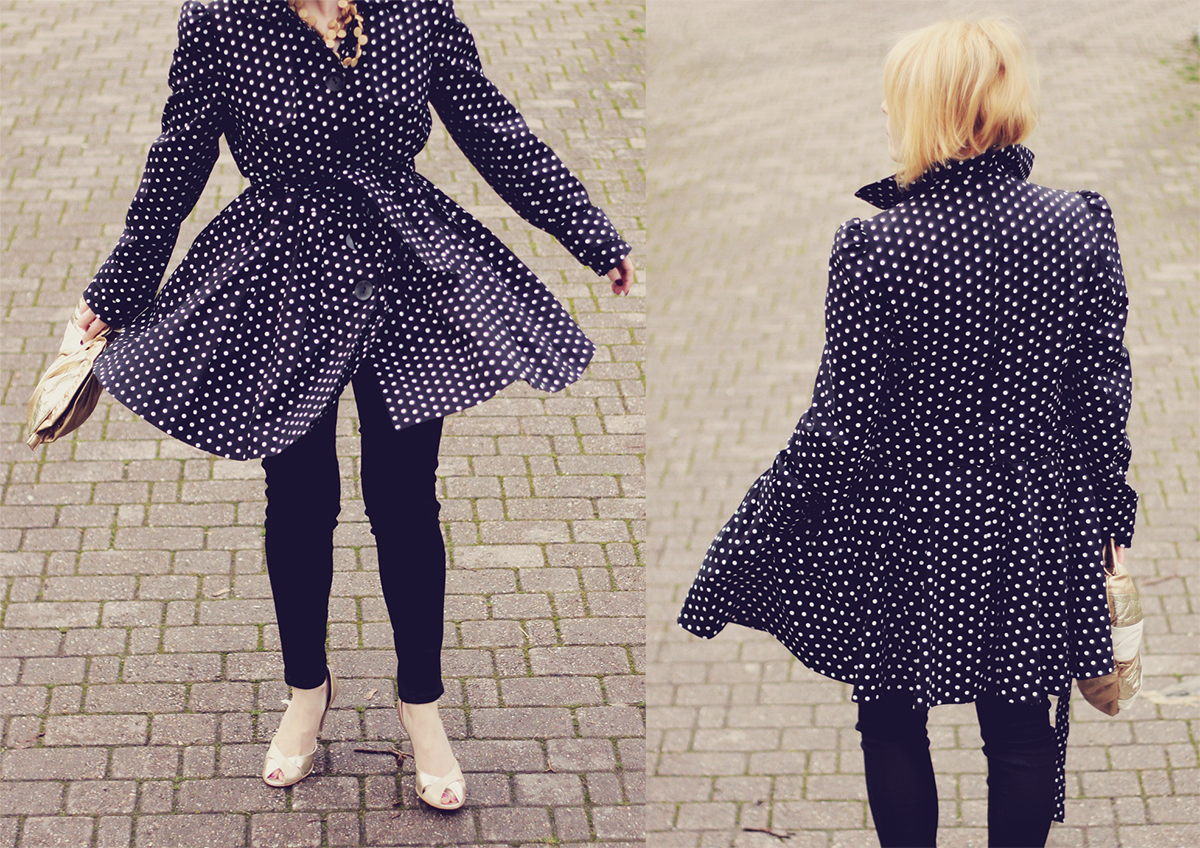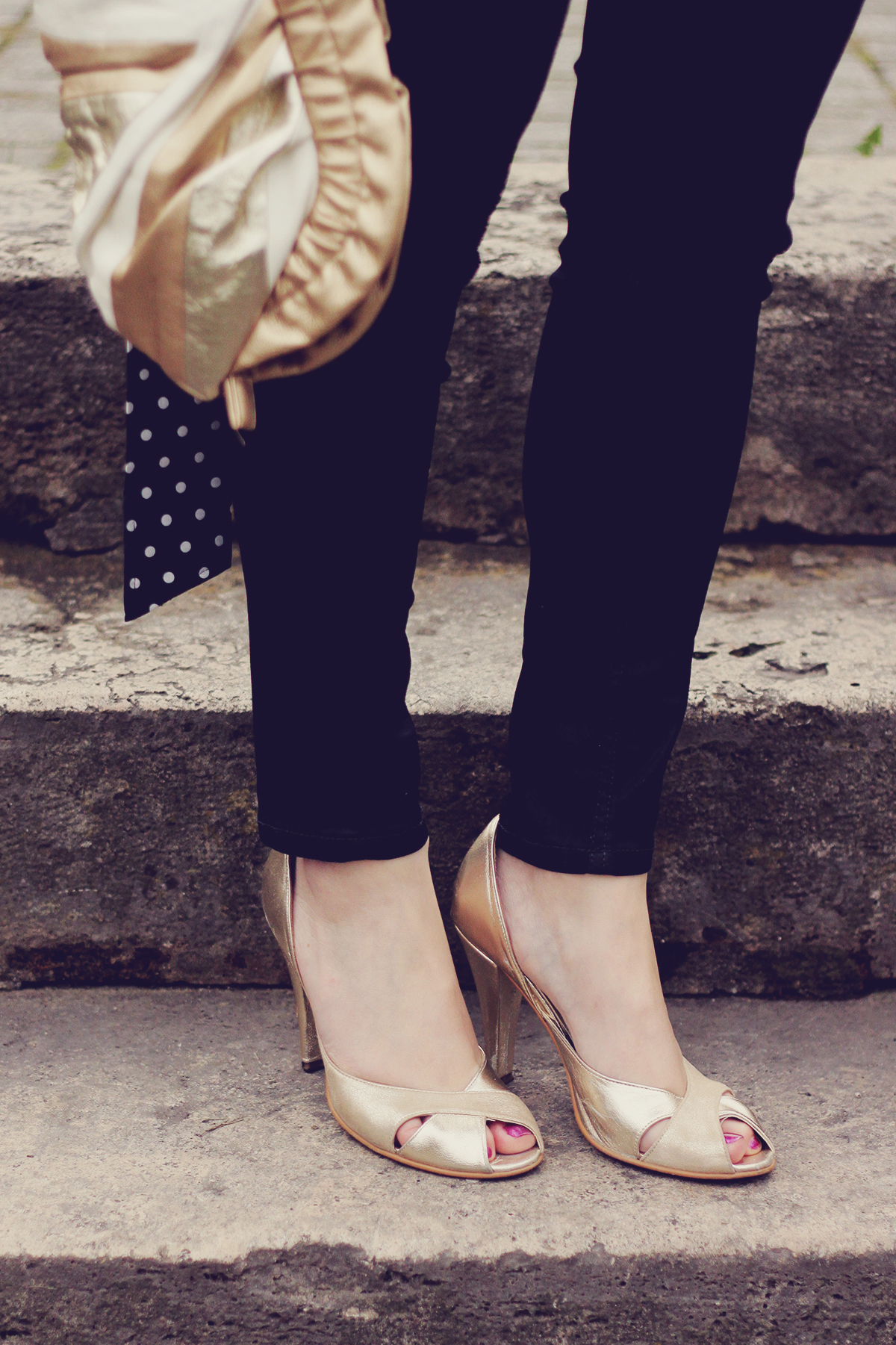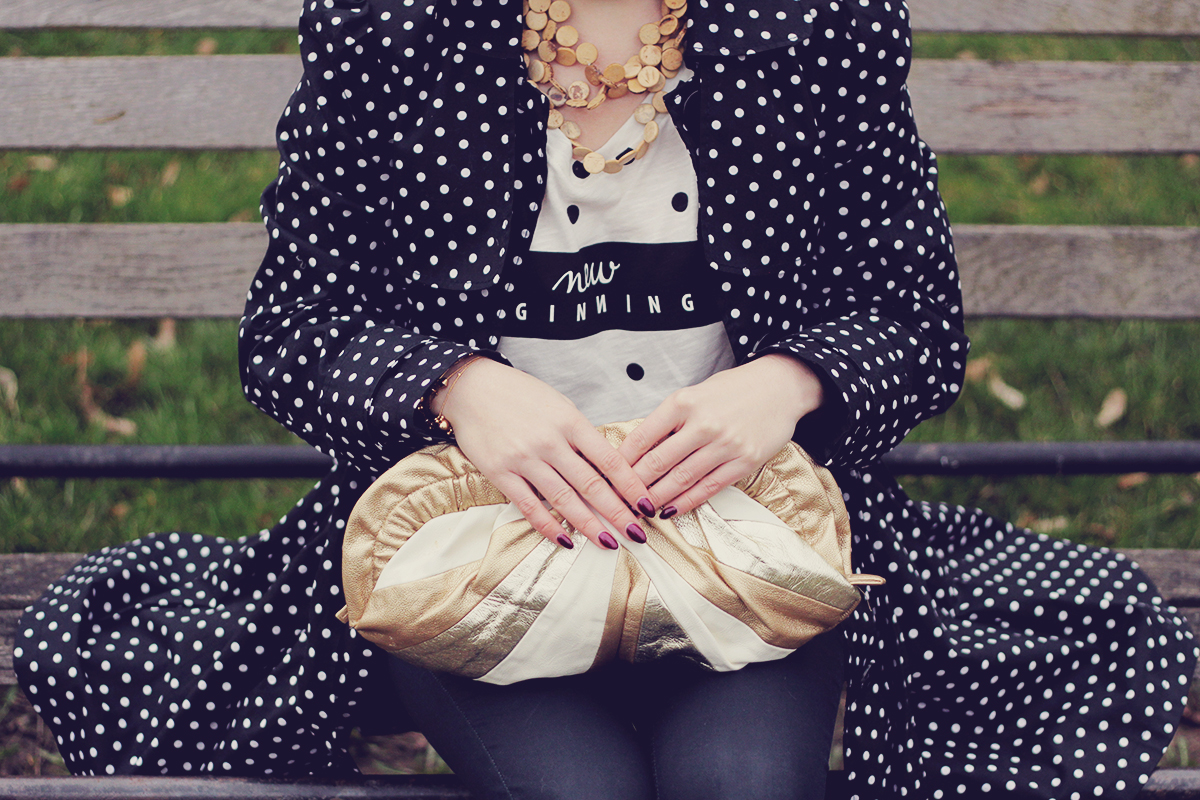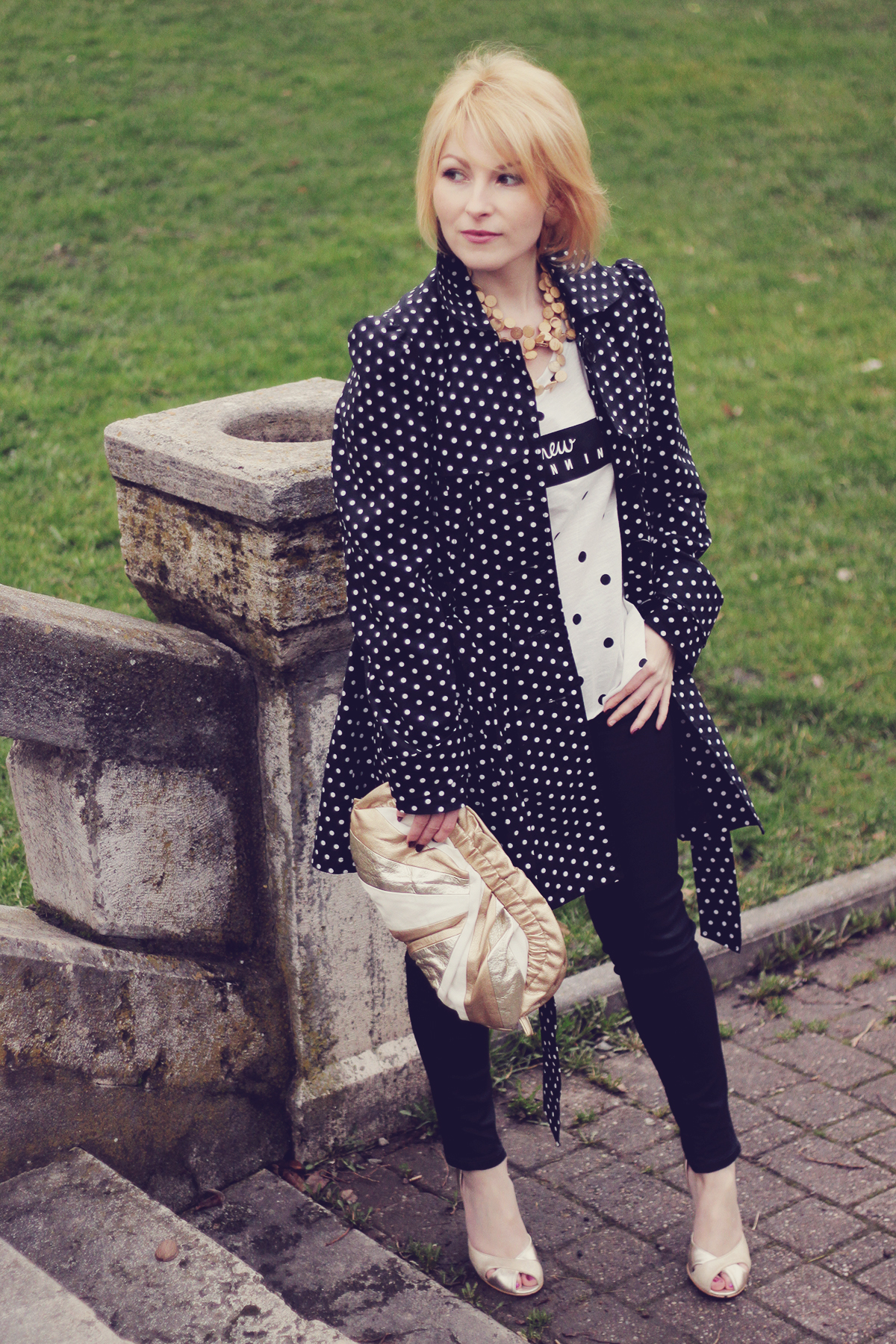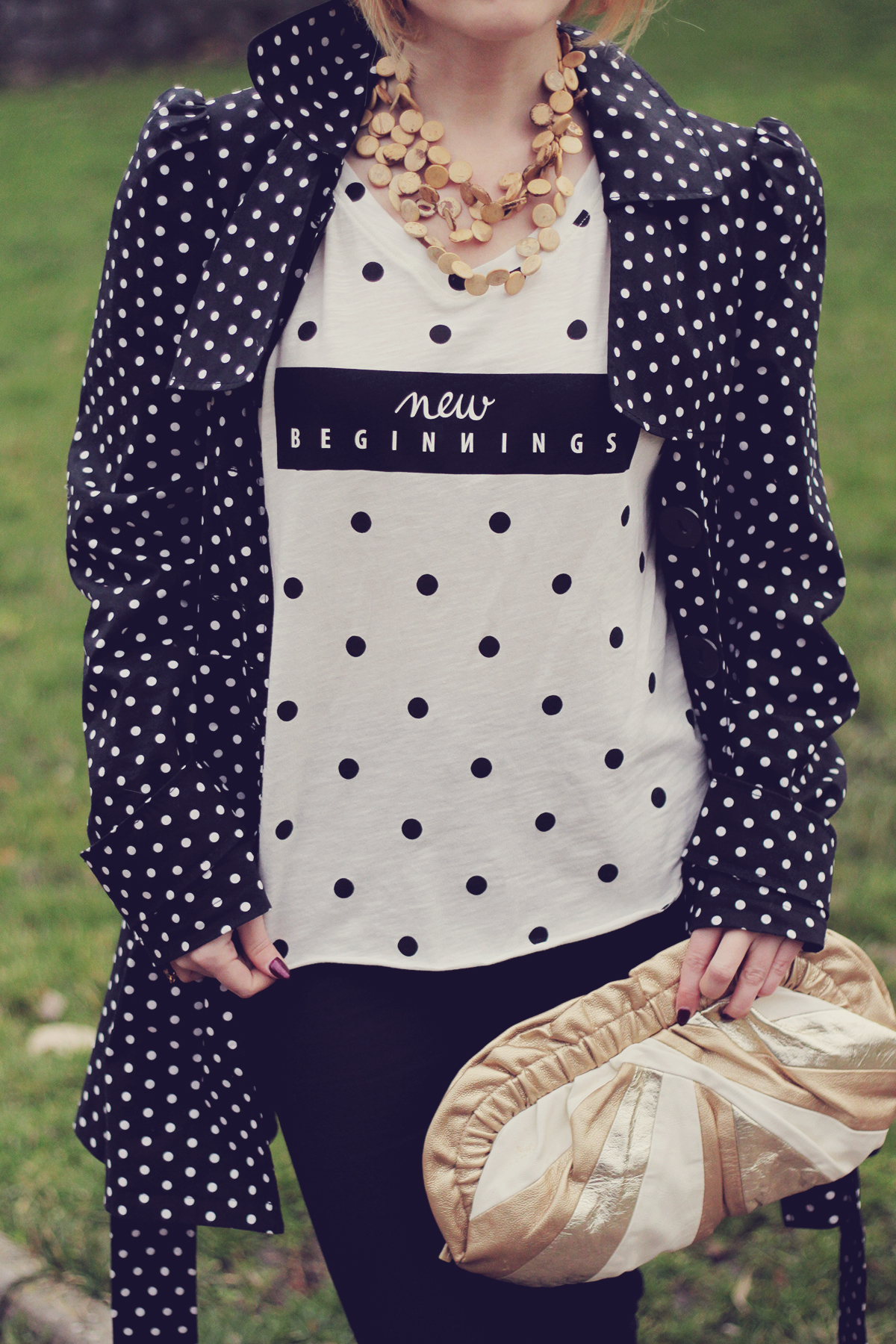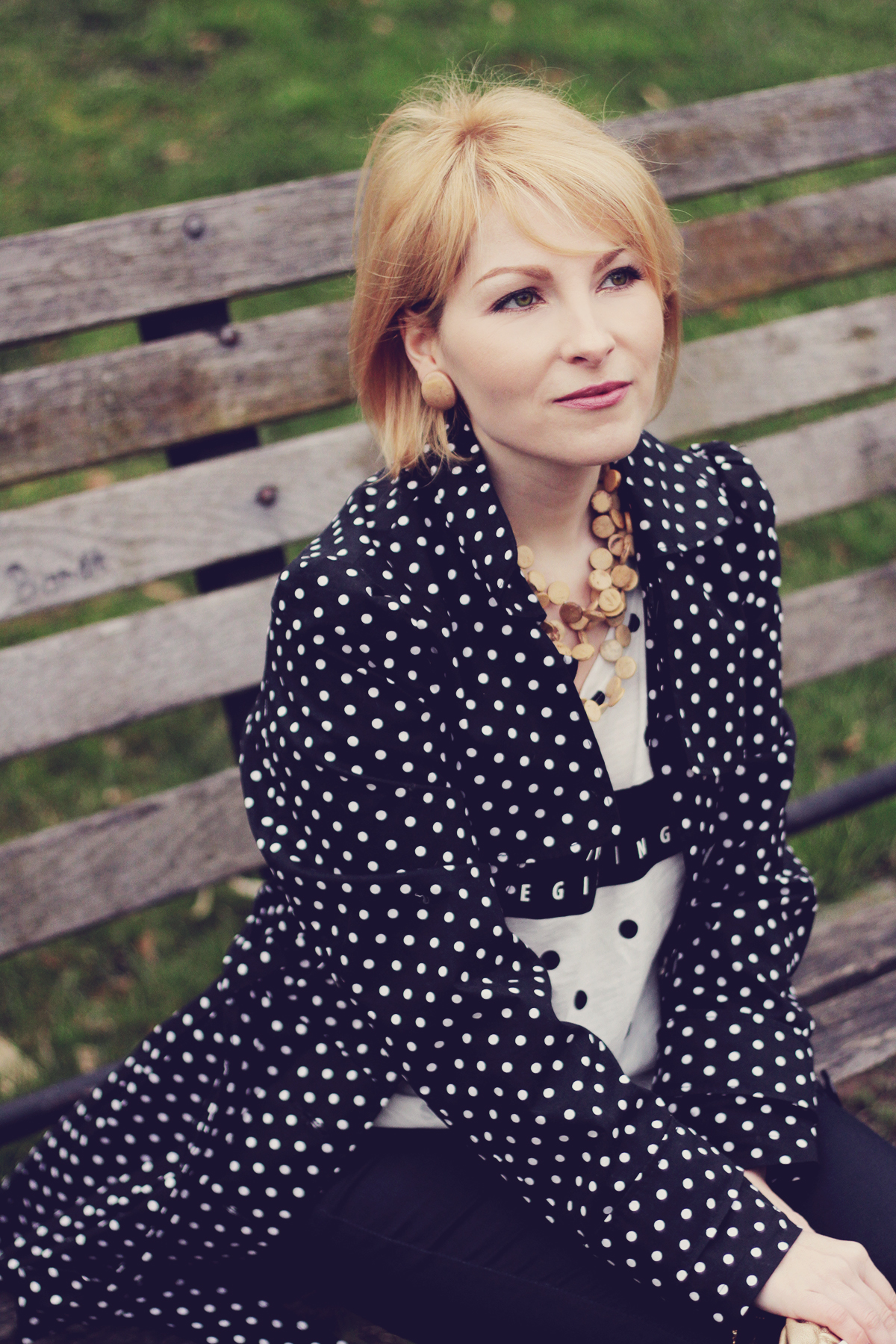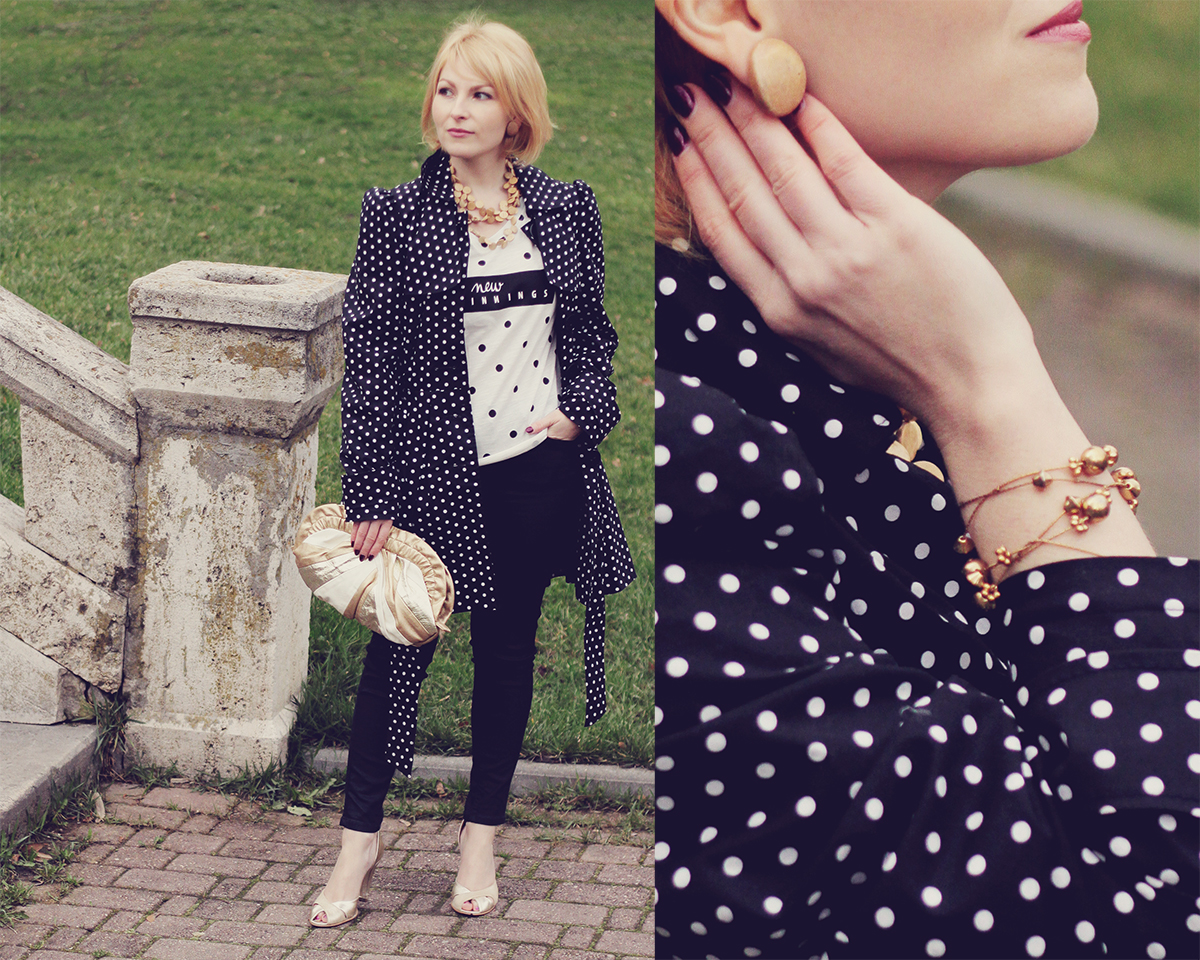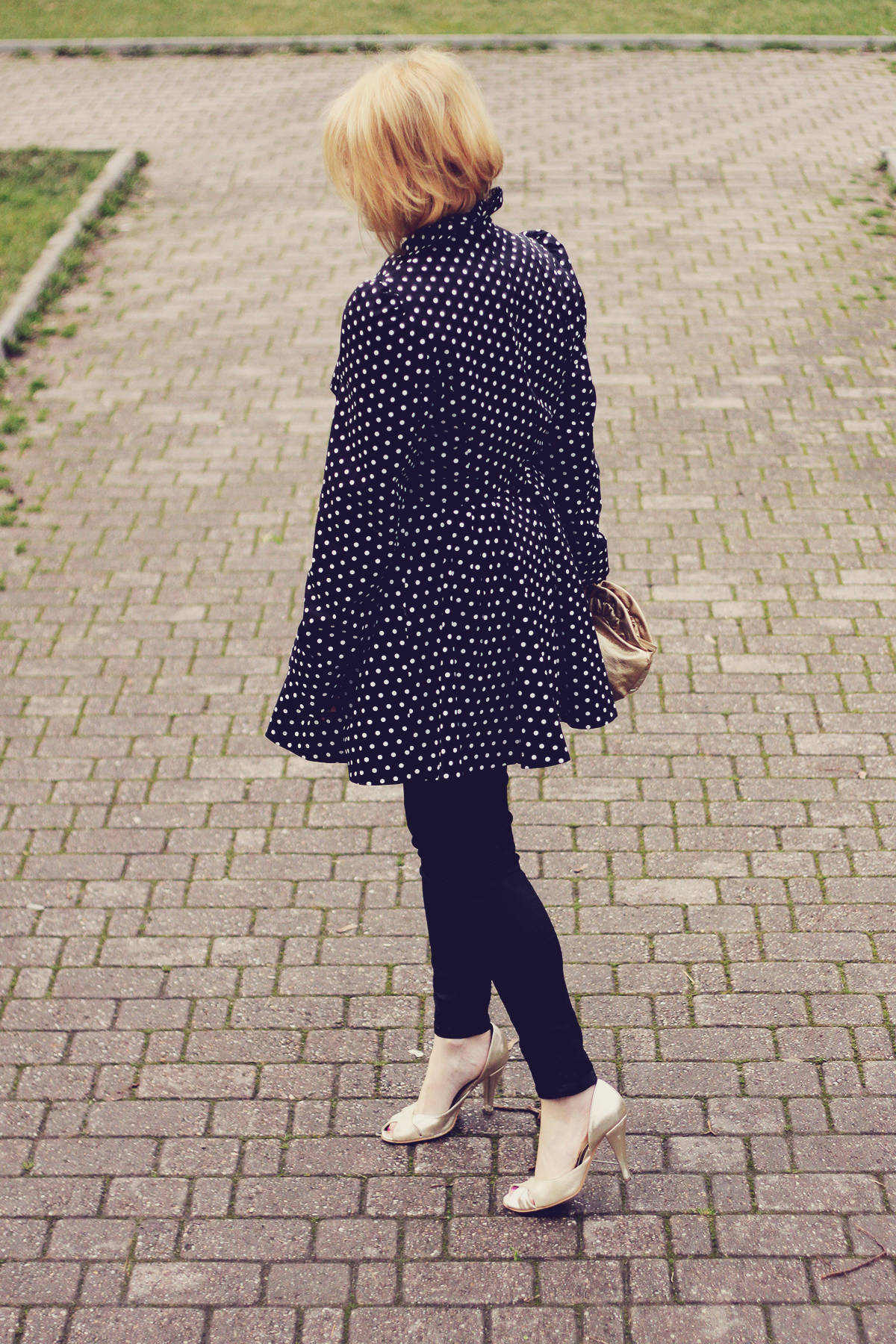 .
Photos by Cata, edited by me.
.
Women's Black Polka Dot Trenchcoat, Navy Dress Pants, Gold Sequin Heeled Sandals, Gold Clutch on Lookastic: Black Polka Dot Trenchcoat, Navy Dress Pants, Gold Sequin Heeled Sandals, Gold Clutch
.
Thanks for reading & watching 🙂
.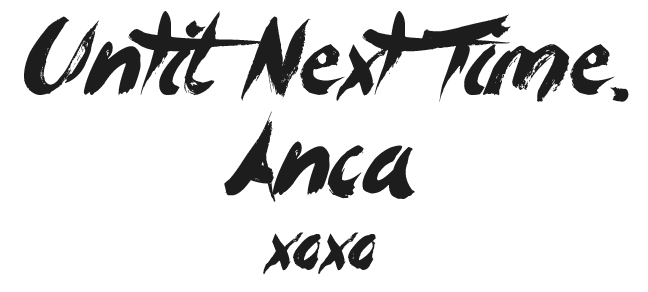 .