This is my second post from my Colors of the Year 2016 Week. First post here, last post here.
This year I'm all about the maxi skirts and dresses: romantic and bohemian, lovely patterns and lengths, laces, feathers… this year I'm doing it all. I love a maxi long skirt as much as the next girl, they have this one magical attribute – elongating your silhouette to heights never before seen.

I fell in love with this rose quartz maxi pleated skirt just as soon as I sat my eyes on it. If you follow fashion, you must have seen it on all the fashion girlz. A quick pop into the nearest thrift store one year ago had me leaving with this chemise top, bought only for the lovely color combination, never knowing this day would come and it's rose quartz and serenity colors would be this year's colors of the year. And this takes me here, now, in this lovely, full of flowers and Springy post, my take on the Colors of The Year 2016: Rose Quart and Serenity look/outfit.
Wearing: Chemise Top // Thrift Store – Max & Co., Maxi Pleated Skirt // SheIn, Ring // The Jewelry, C&A, Earrings // H&M, Peep-Toe Pumps // Kurt Geiger London. Lips // Rimmel – Gossip.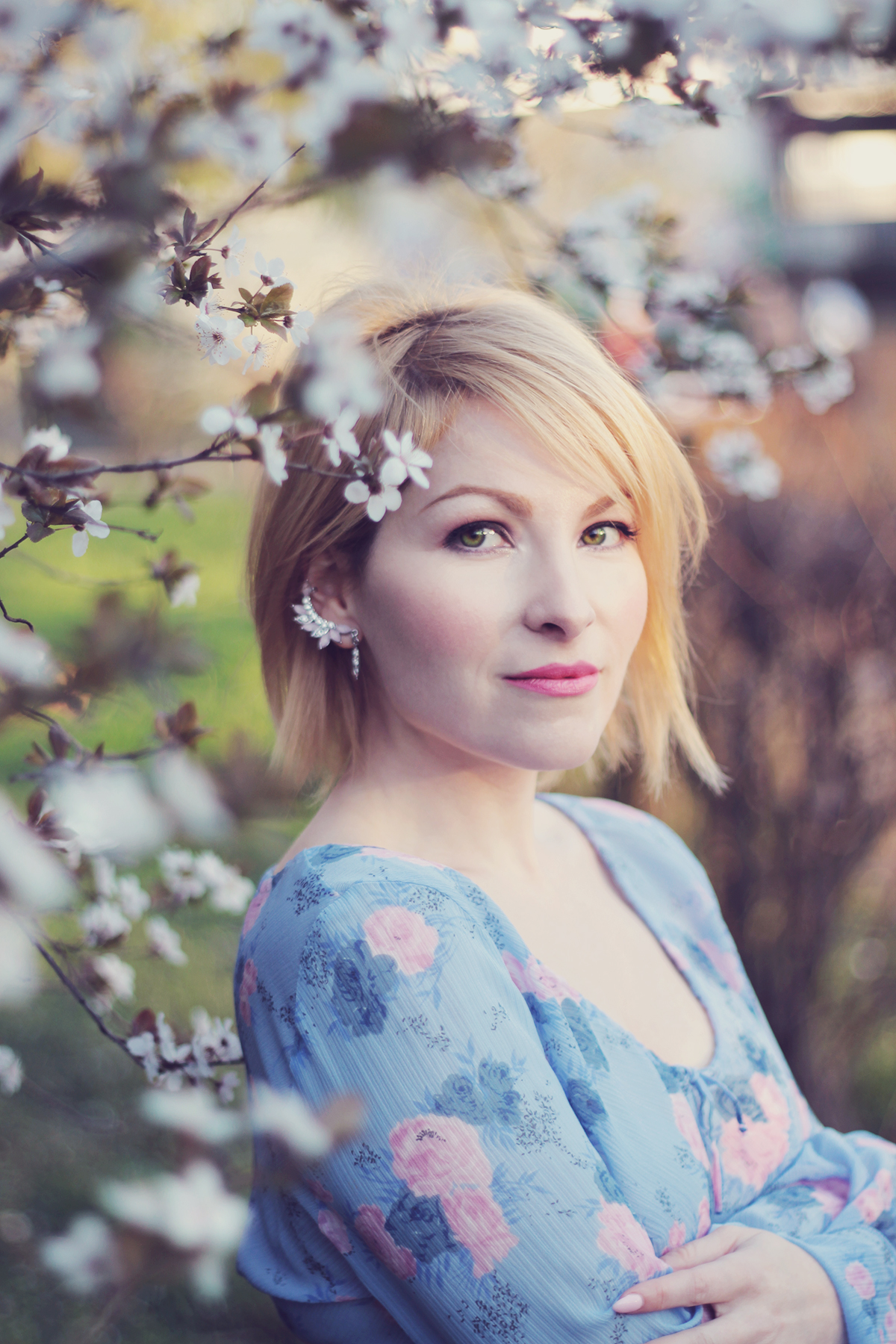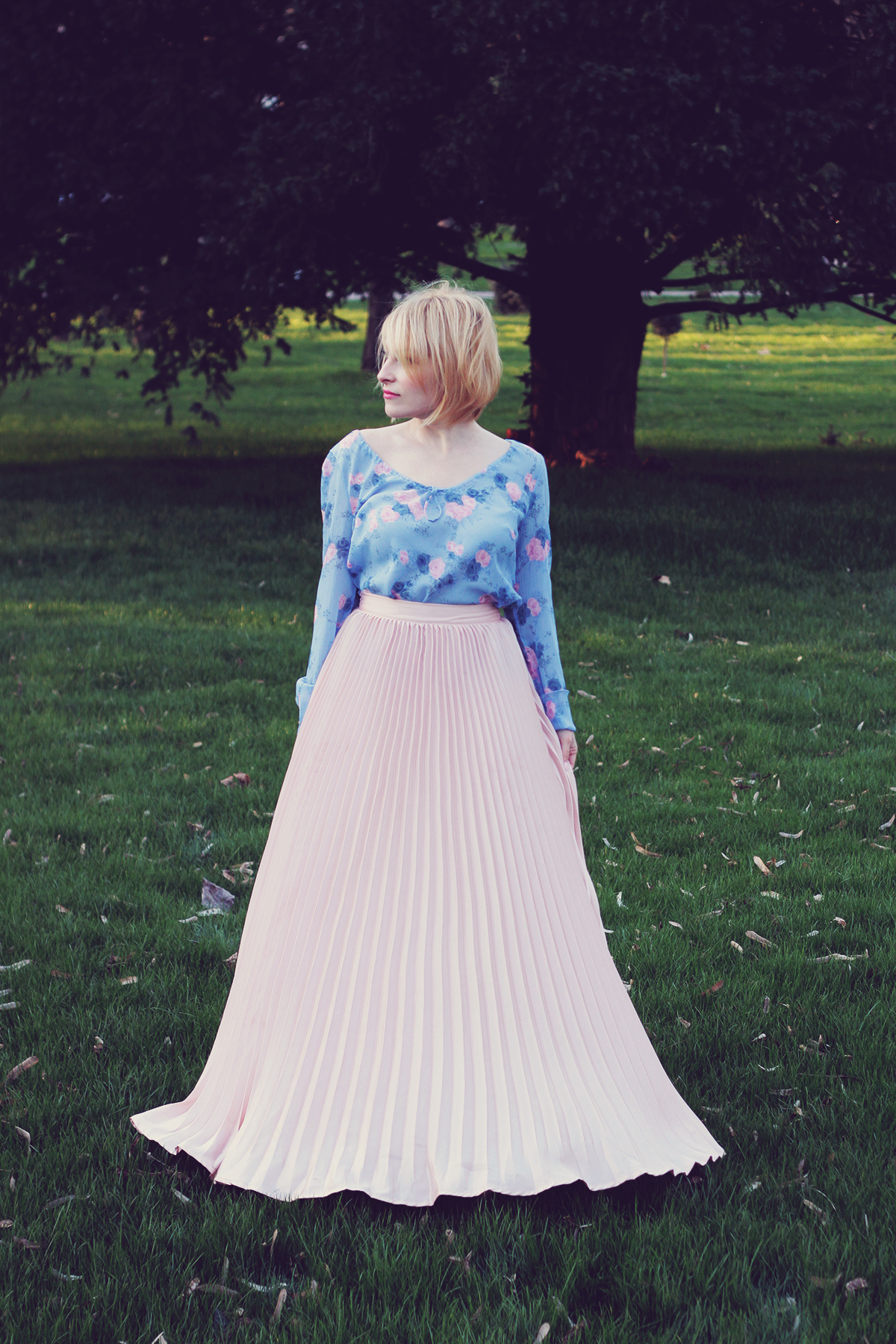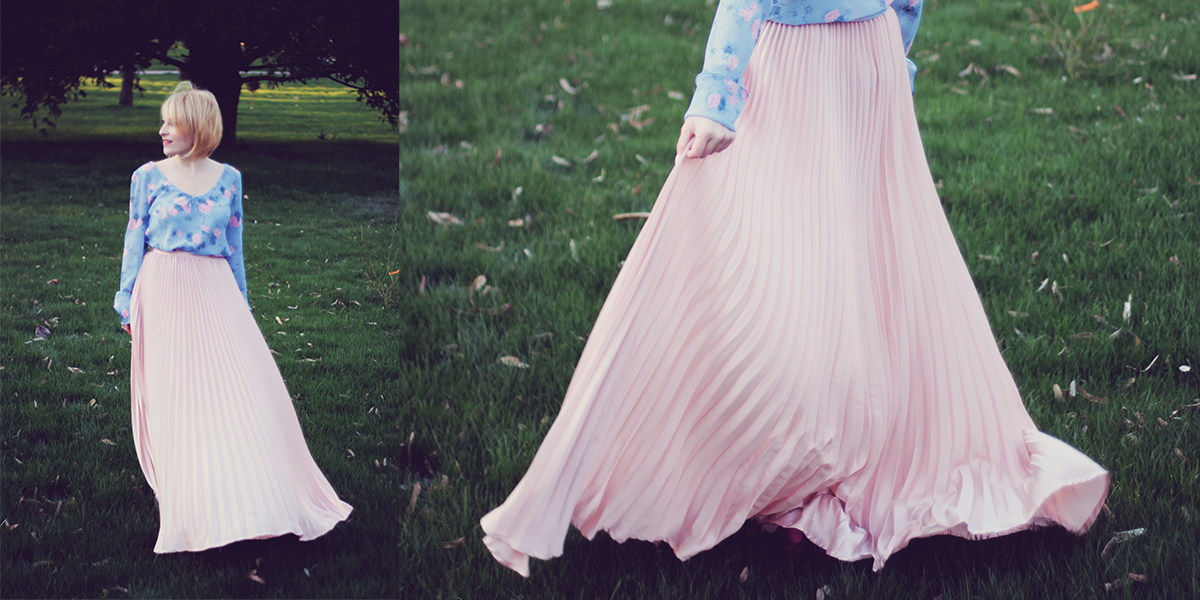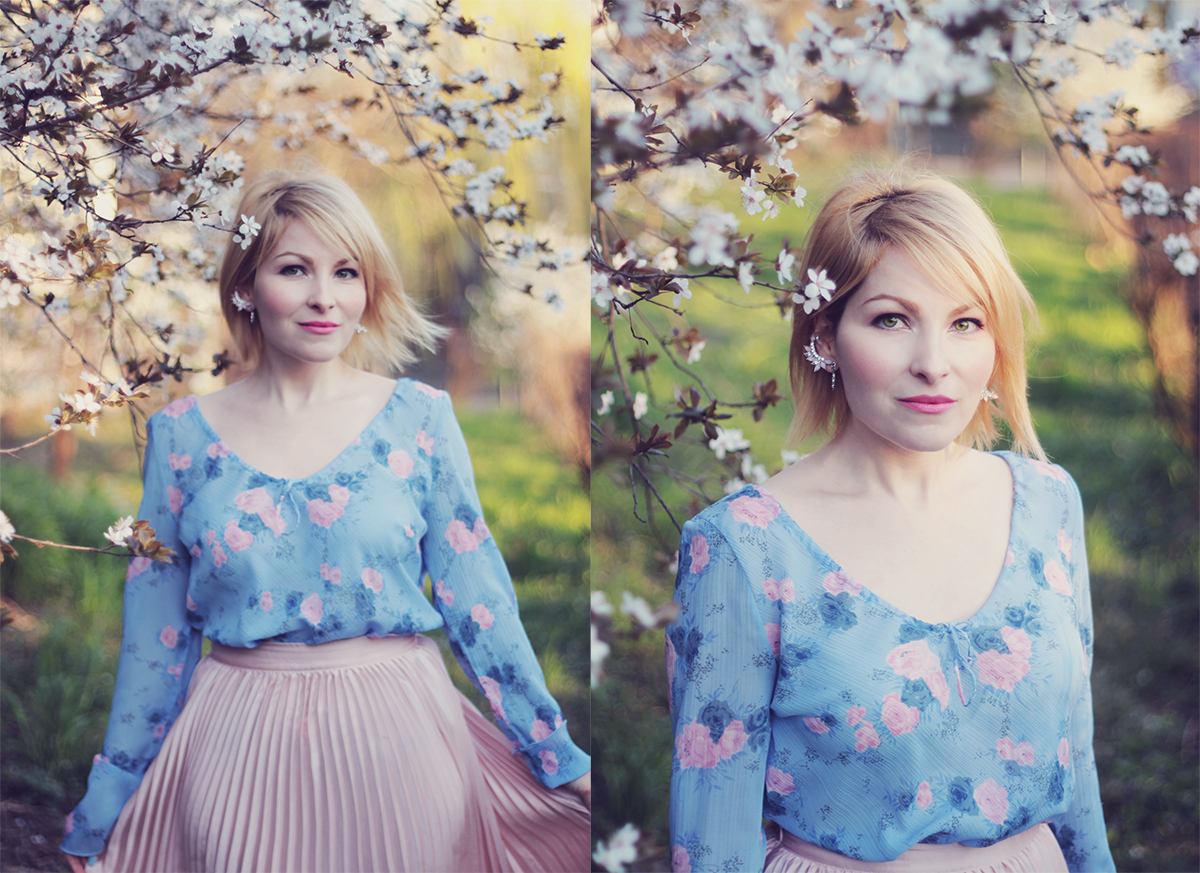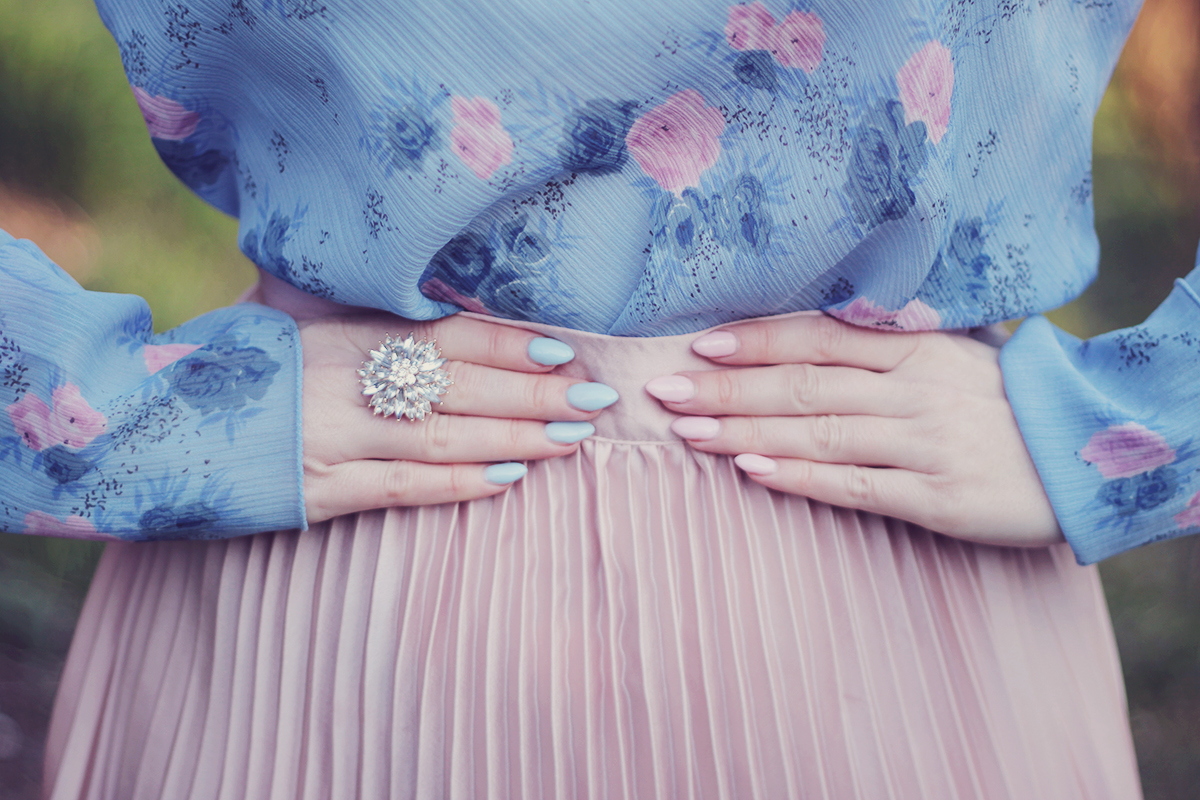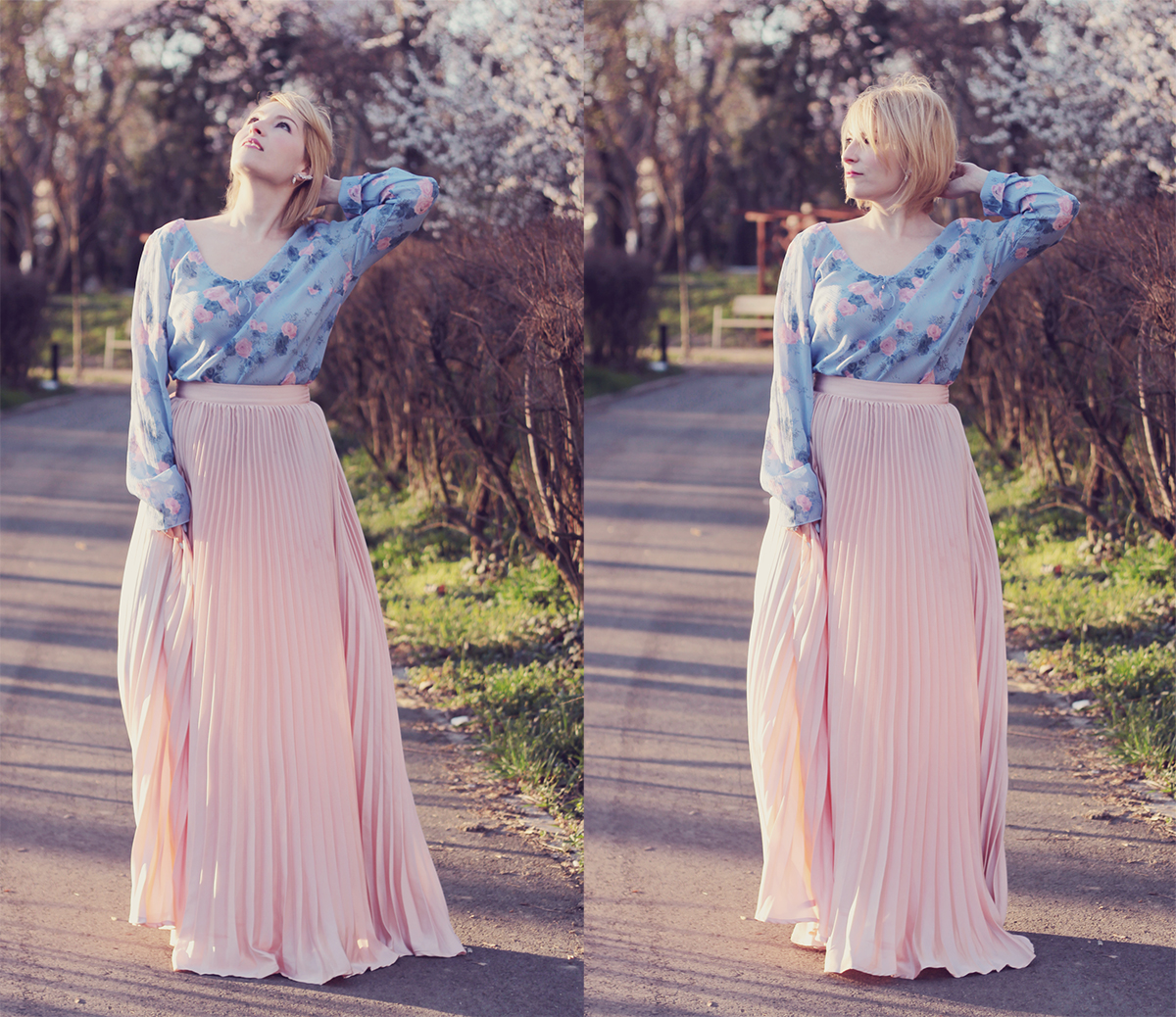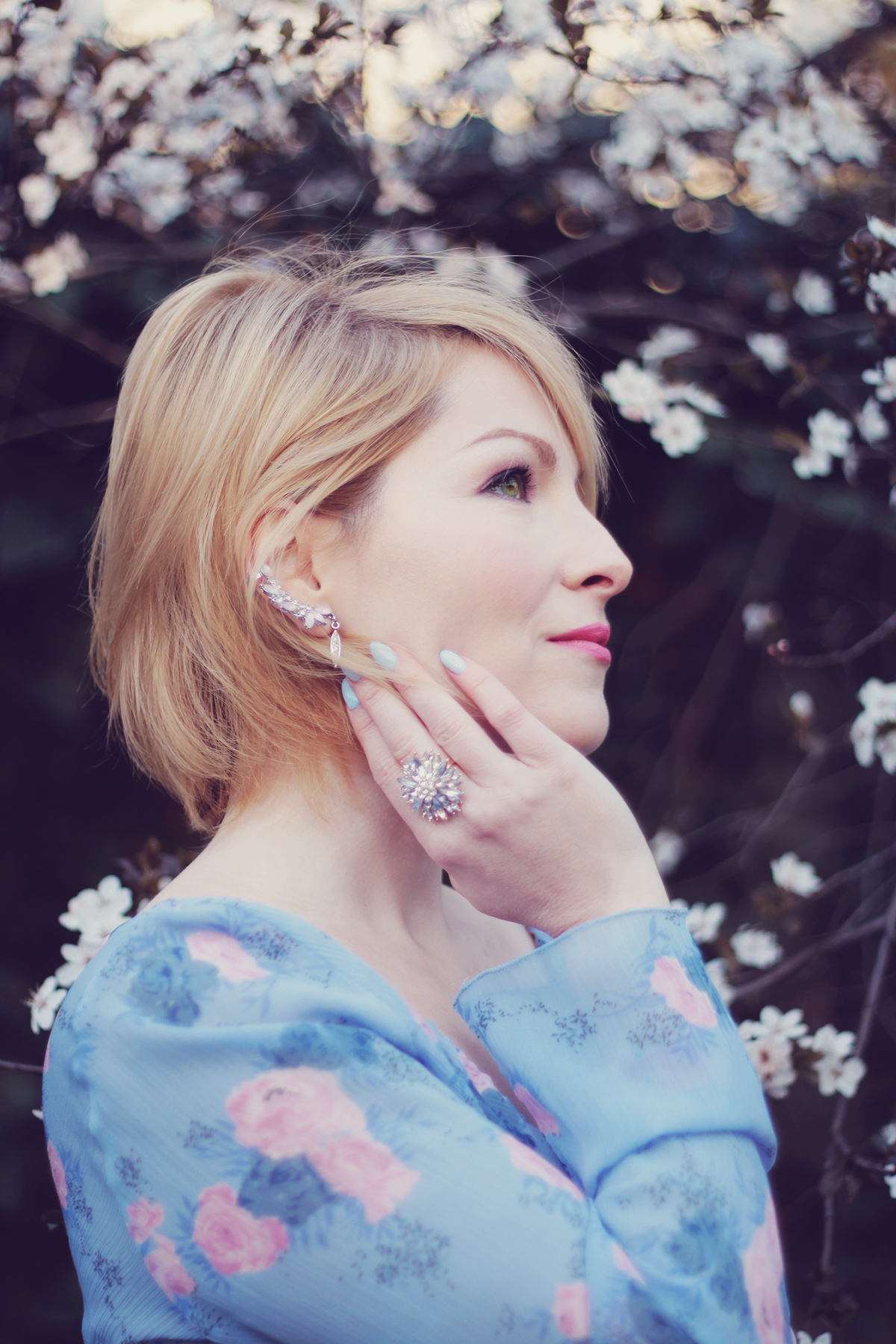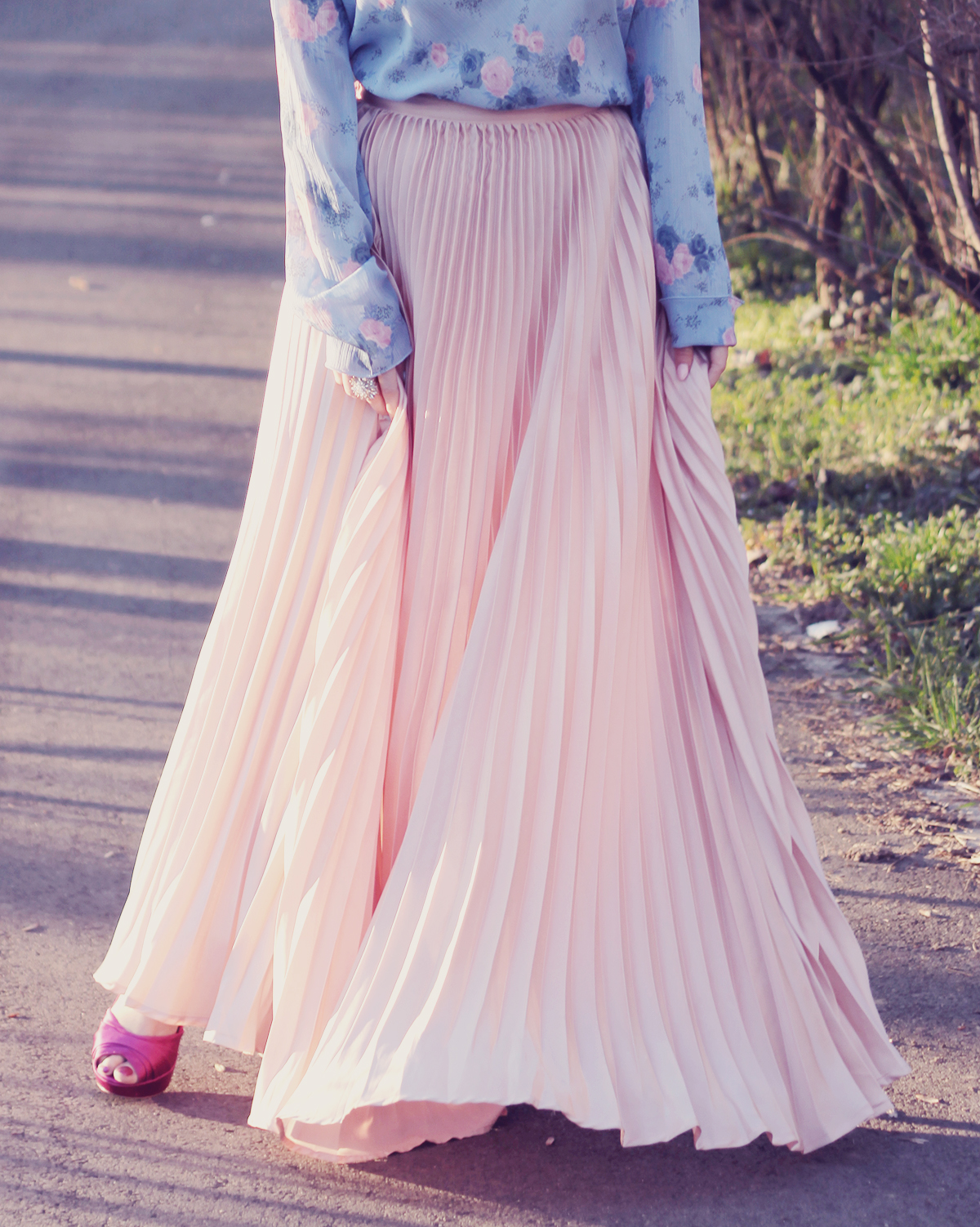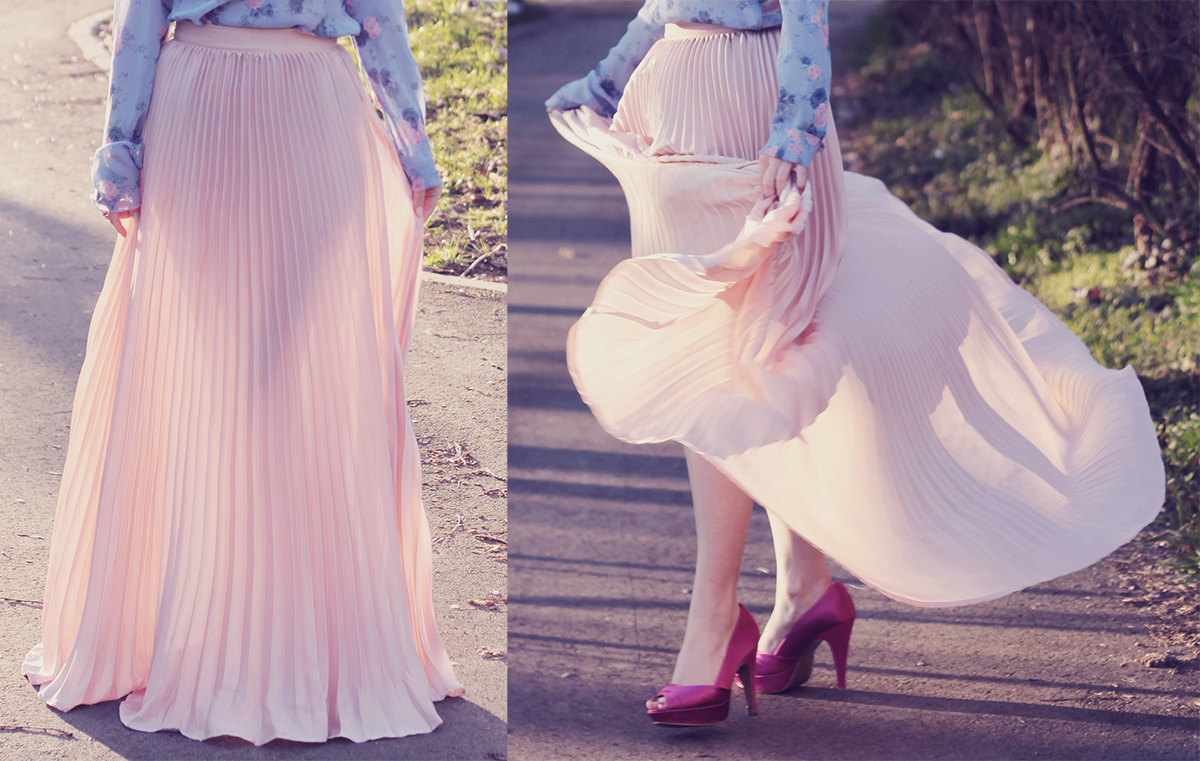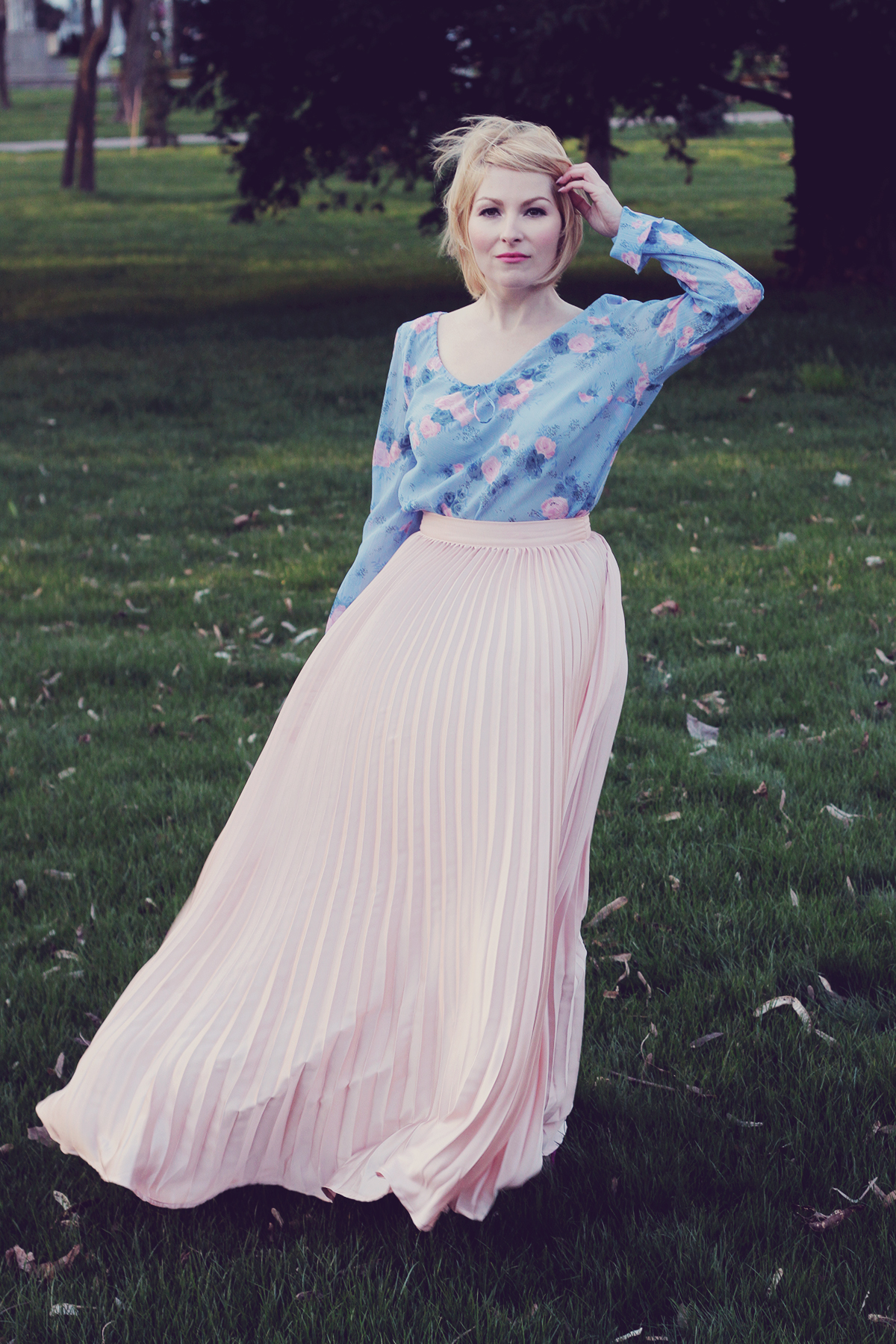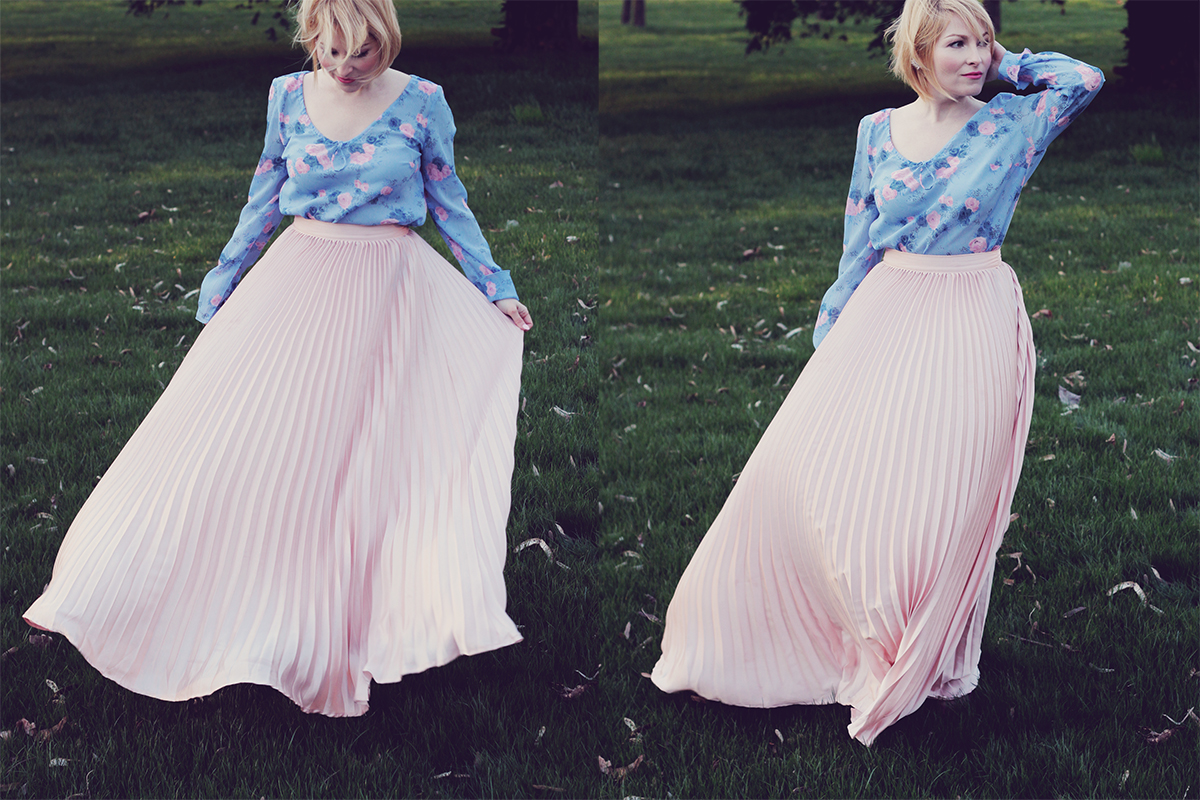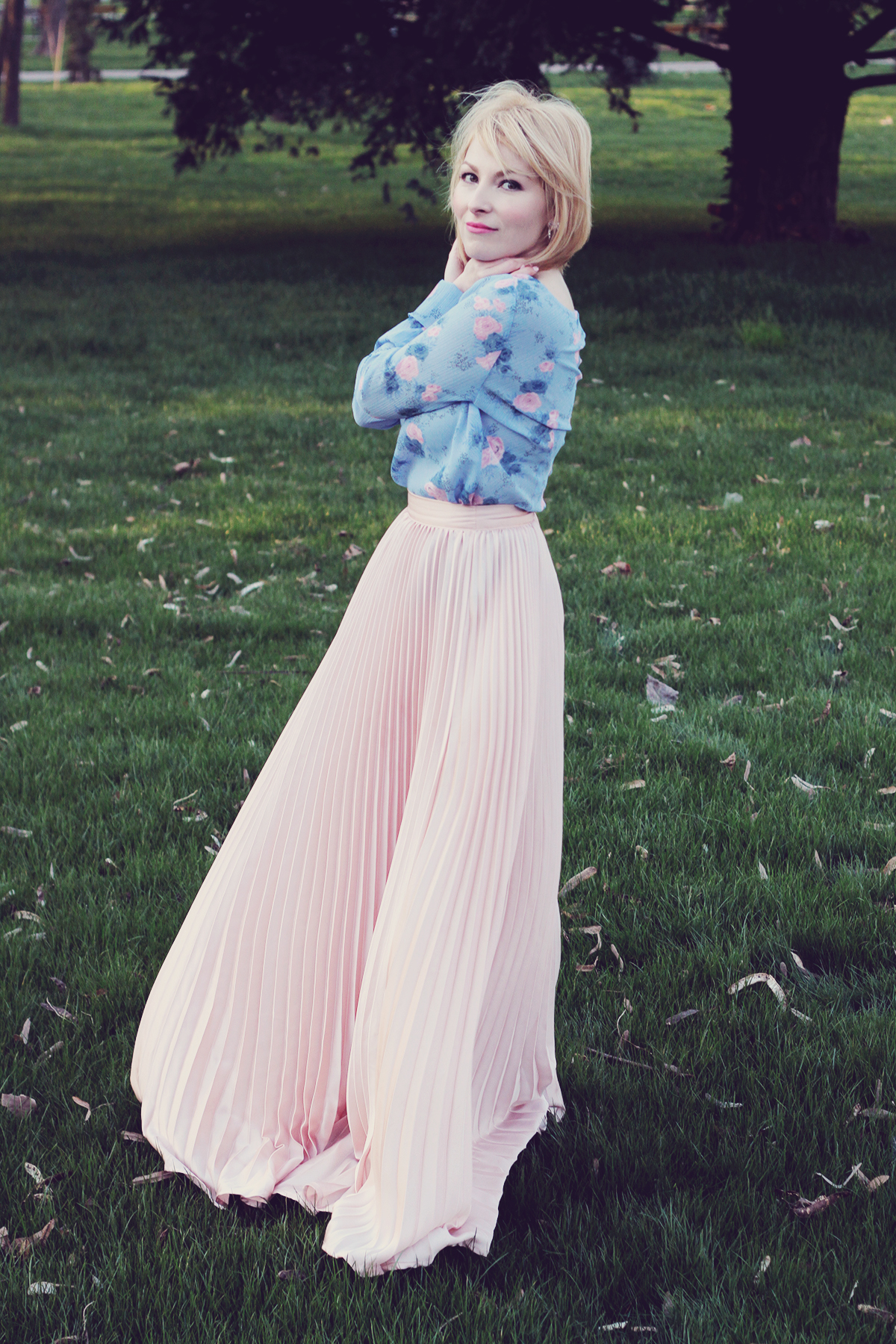 .
Thanks for reading and watching 🙂
Photos by Cata, edited by me.
.
Women's Blue Floral Long Sleeve Blouse, Pink Pleated Maxi Skirt on Lookastic: Blue Floral Long Sleeve Blouse, Pink Pleated Maxi Skirt
.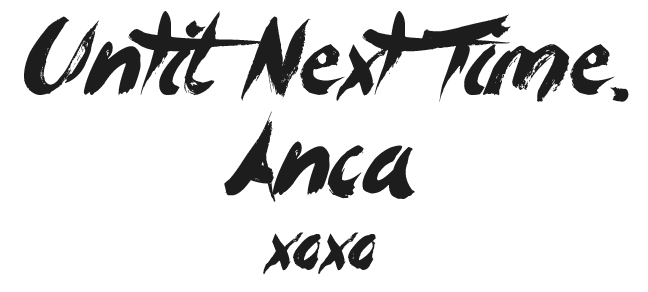 .