Coachella starts this week, so here I am with another festival look, although I'm one continent away.
I again fell into some black. Spring and it's flowery prowess doesn't have the power to make me change. For now. Diana once said I look fabulous in black. I guess my mind keeps remembering and draws me to it. And when black comes around I make sure I pop a color. This time my lips are popping. Bought another fuchsia lipstick, it was on sale and futile to resist. It may be the same color as my Revlon lipstick, but I don't care. Fuchsia rules the fashion world.
I always feel I should give you some tips and tricks about my make up and how I present it to you, since I'm a photographer and Photoshop is involved. One thing you should know: I do not use foundation, at all. I have one, but it was wasted money since it's too dark and too yellowy for my complexion. I only use concealer where I need it and use Photoshop only to correct a few freckles and spots that sometimes show. But always, ALWAYS take advantage of the light around me. And sunny Spring light is the best. Summer also. I make sure my surroundings are basking in sunlight and use the golden hour rule: sunlight after 5 pm. Bottom line, beautiful light makes your face look dreamy. Use it!
I am sporting now matte black nails. I never got them black in Winter and I'm doing them now in Spring. Figures. I also have false eyelashes, two bands, leftovers from my one time model days, when I used to model for another camera. This make-up is pretty simple, only a few products used, basic ones I always carry with me.
Some of you may be looking at this and think "witching hour", hell, …I guess, maybe. I don't mind. A witchy festival look 😛
p.s. I am a multiple repeat offender by wearing this hat over and over again. Get used to it, I ♥ it. Also, products used at the bottom (photo).
Wearing: "Find Me Backstage" Top // H&M (old), Wool Hat // H&M. Eyes: Oriflame VeryMe Double Trouble Eye Pencil // Mocha Loca, Brows: Oriflame Precise Brow Definer, Highlight: S-HE Glitter Eyeliner, Concealer: Aura Correct ME // Natural, Lips: Rimmel Lasting Finish by Kate // Rossetto Rouge à Lèvres #20.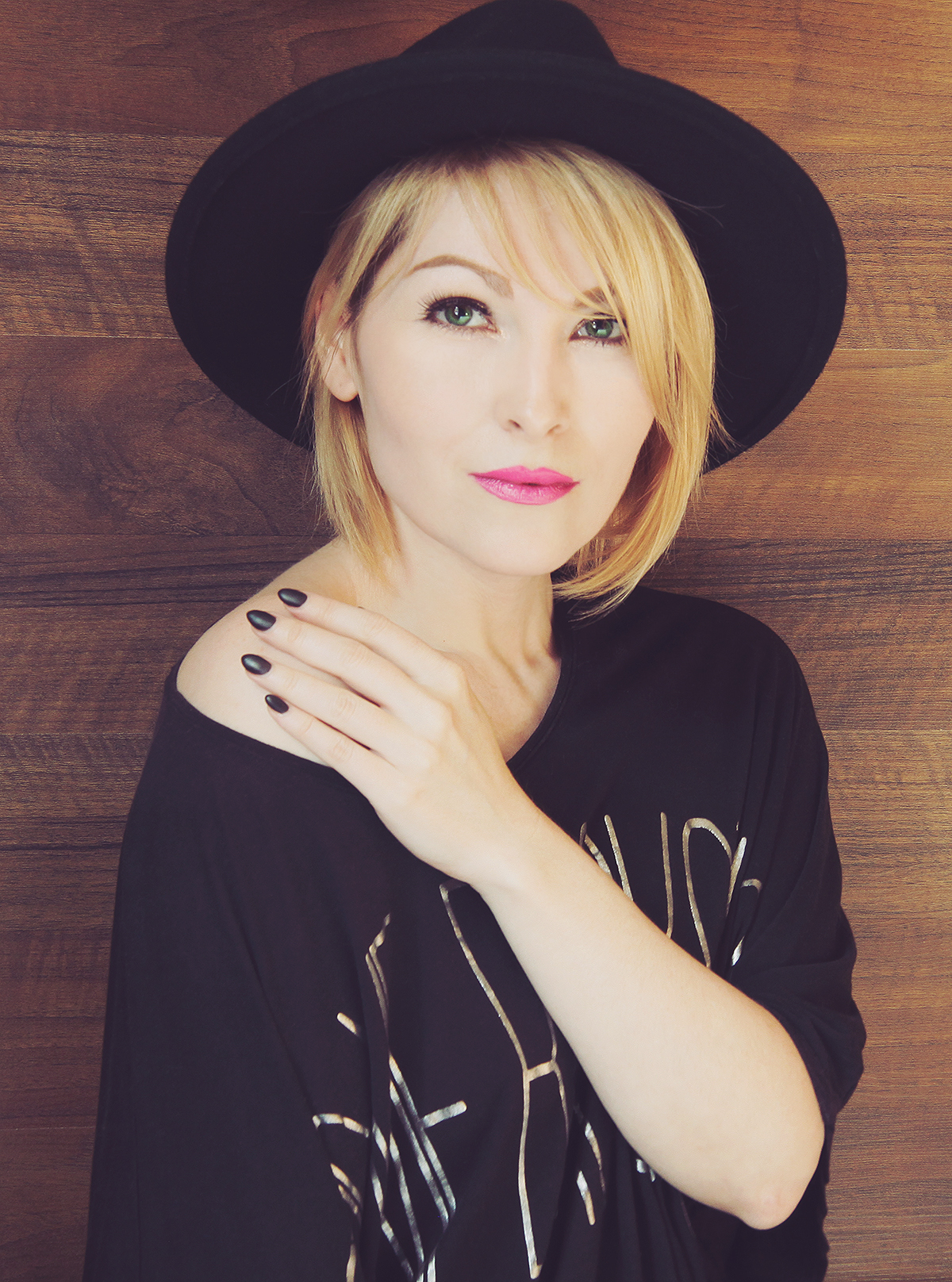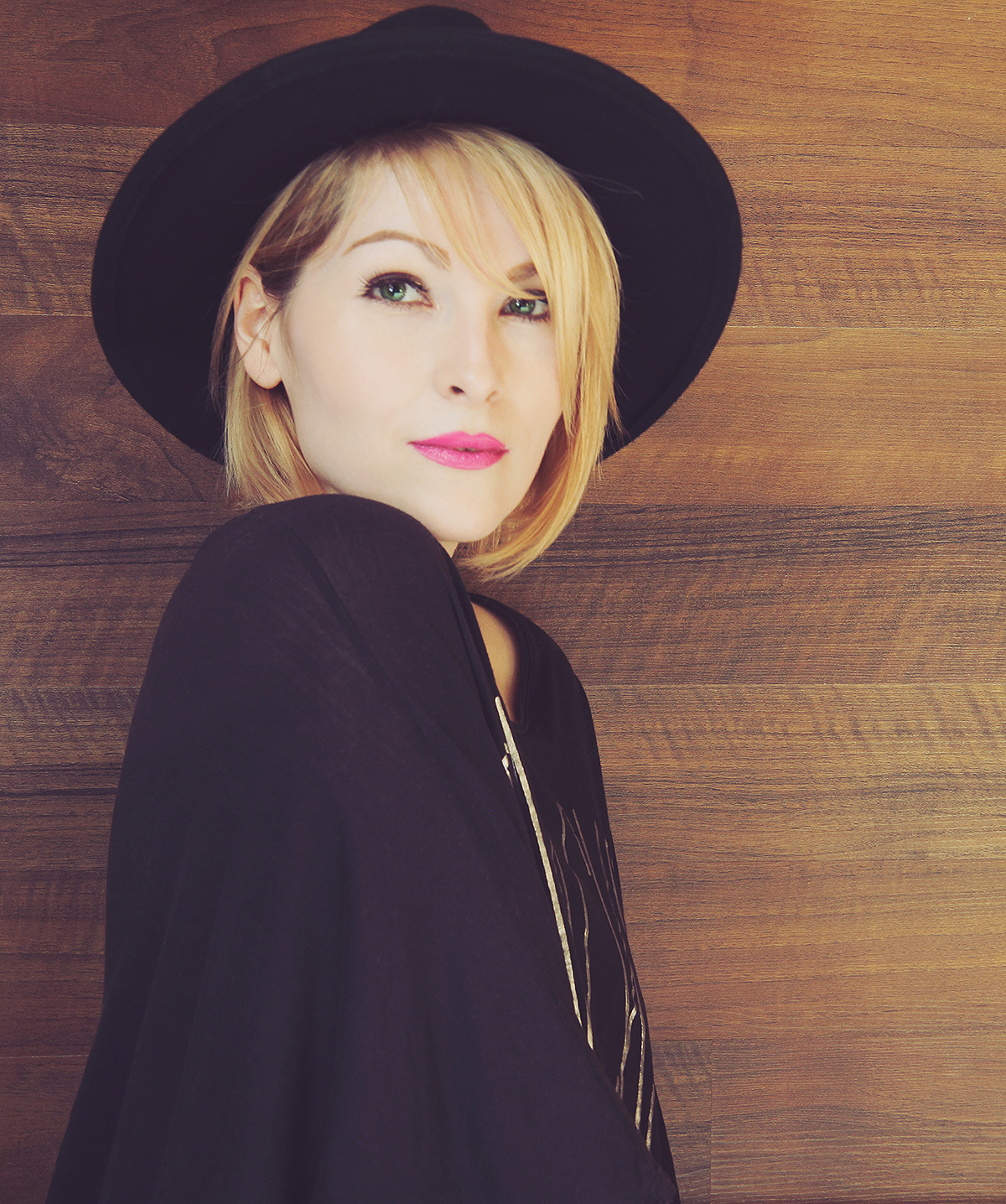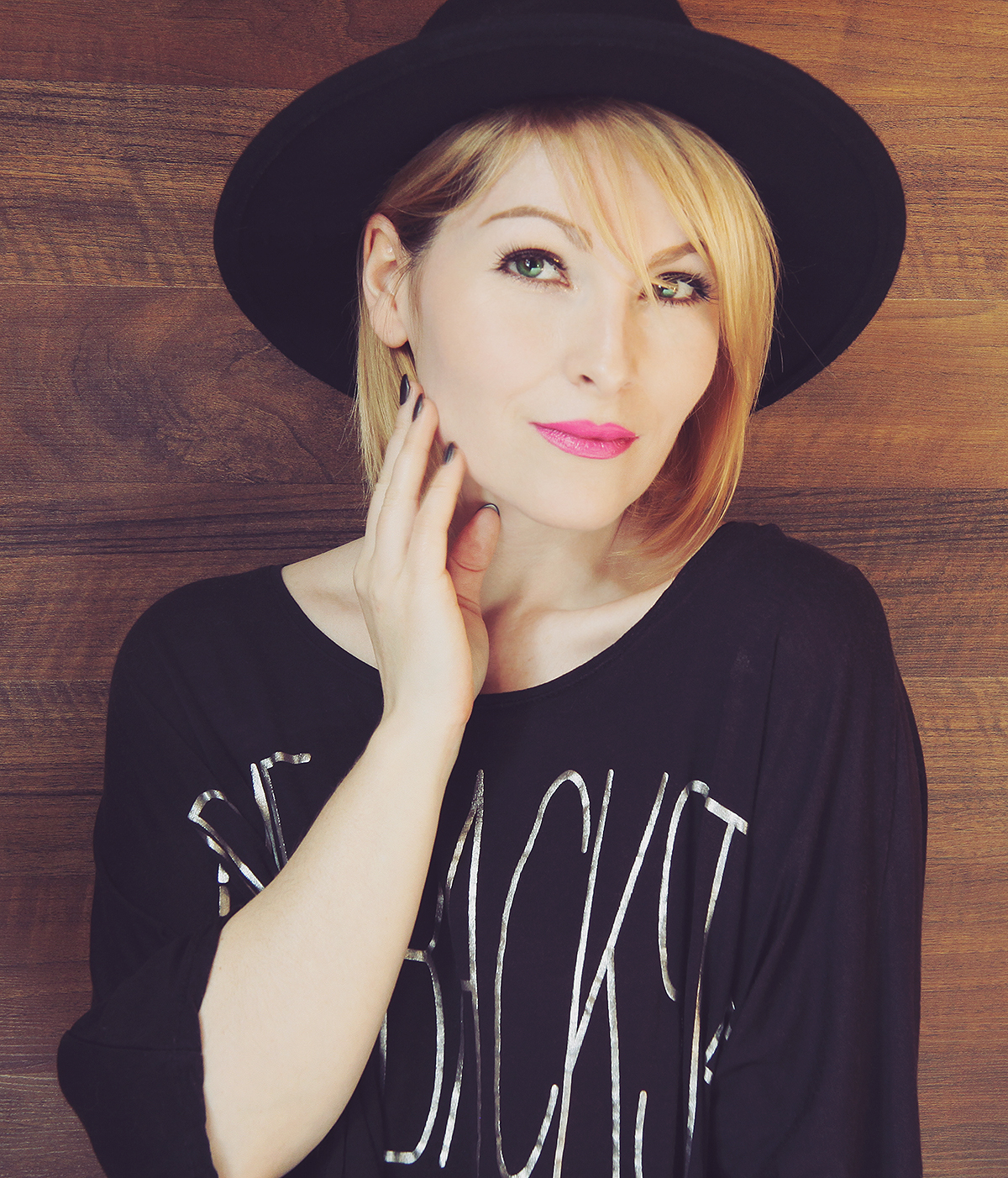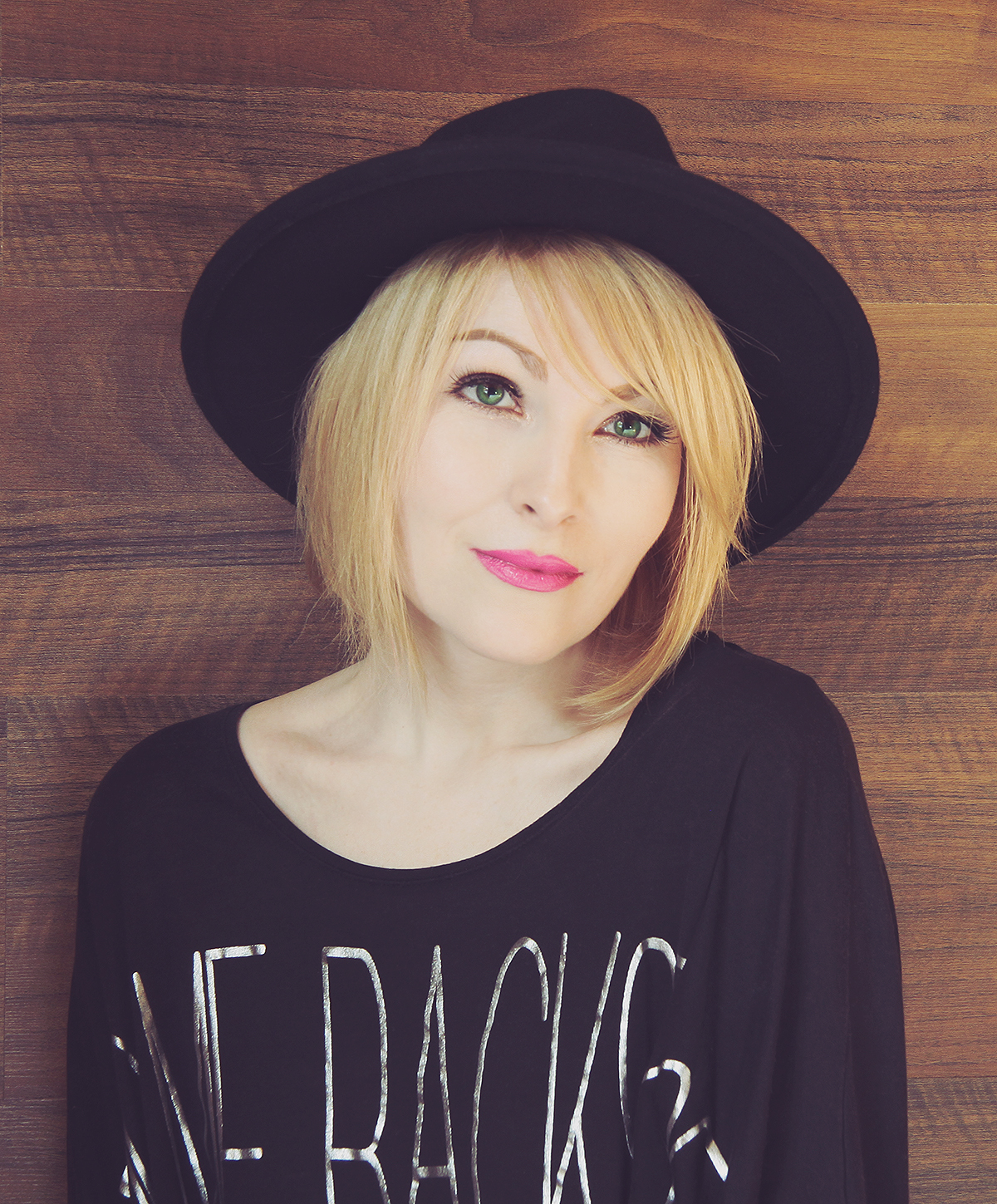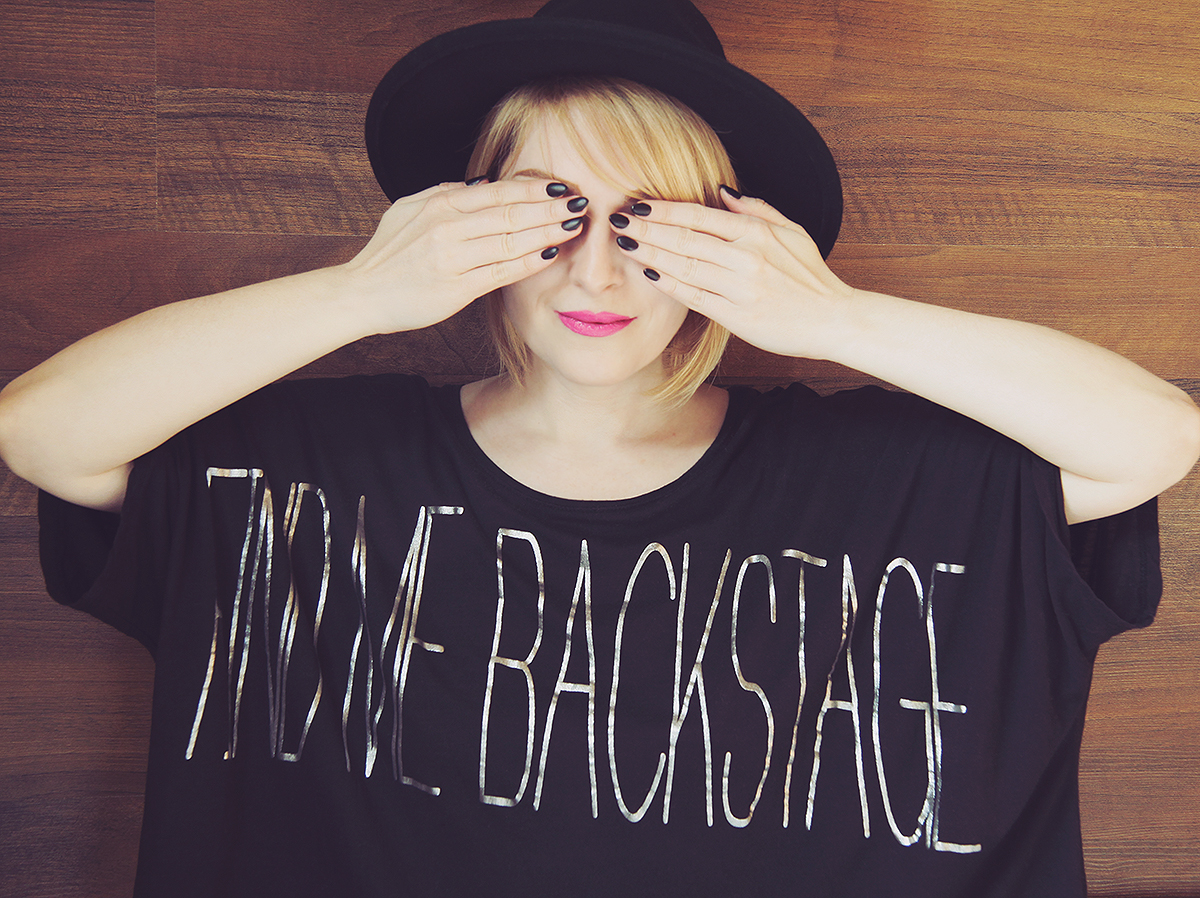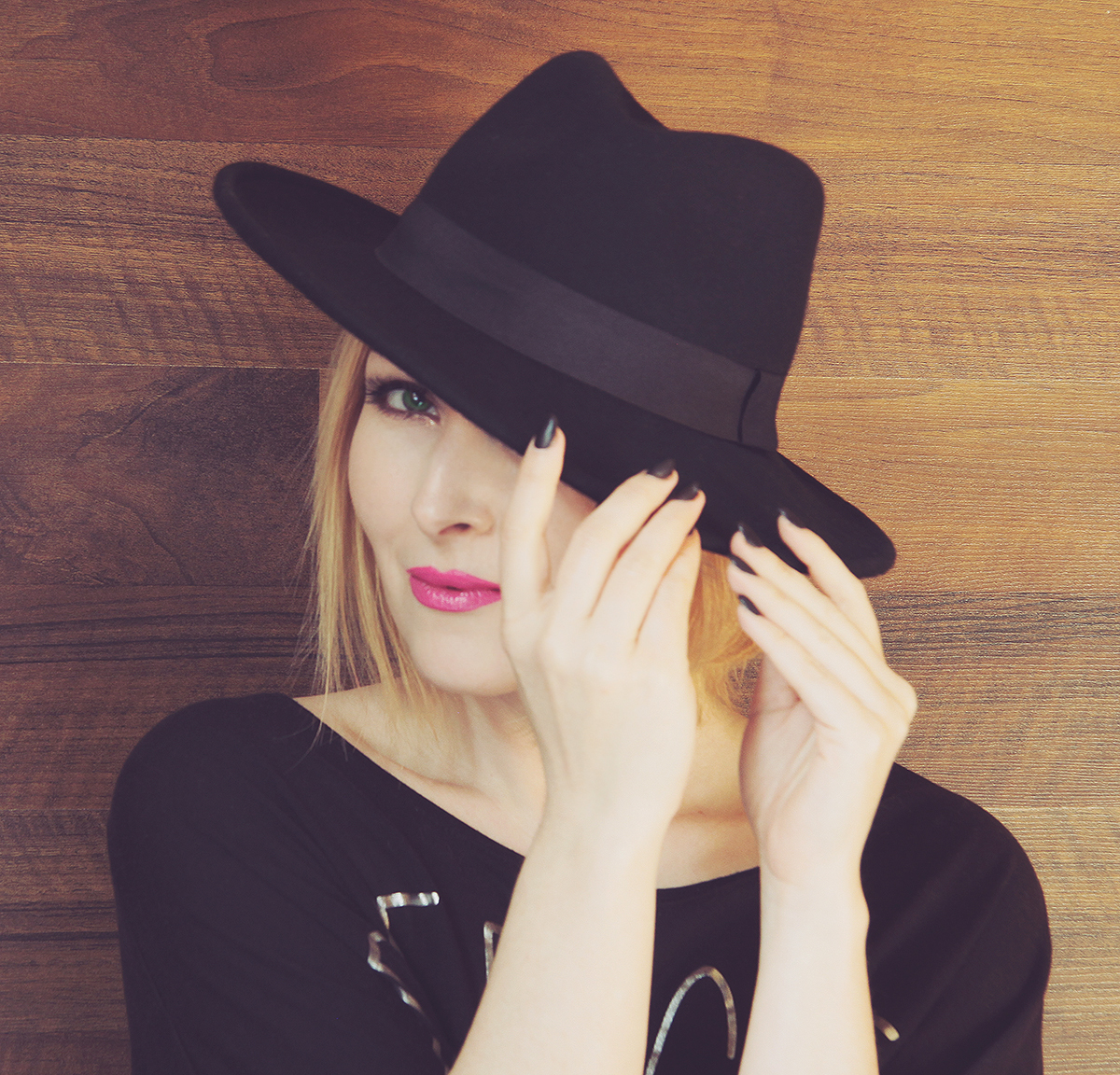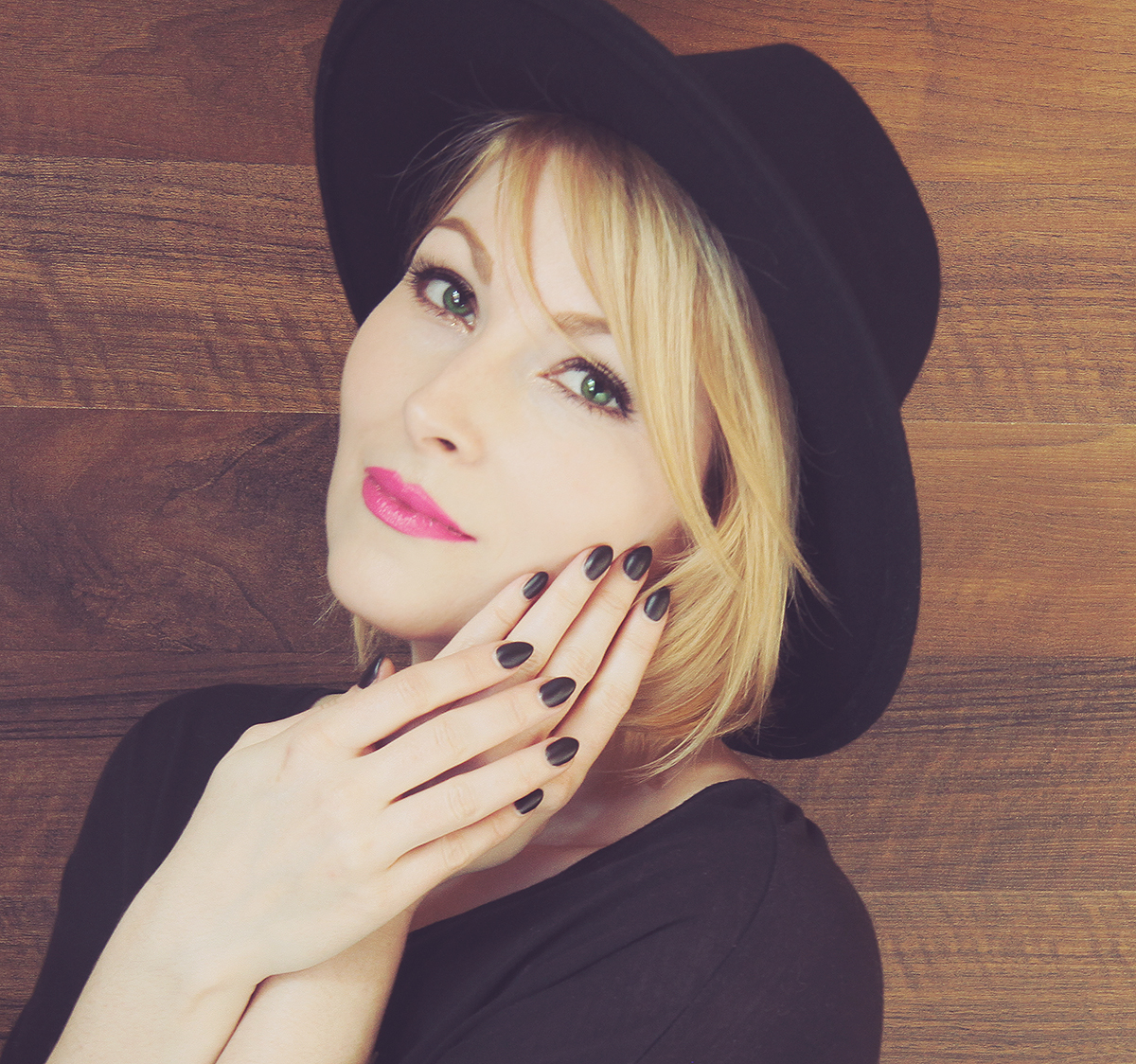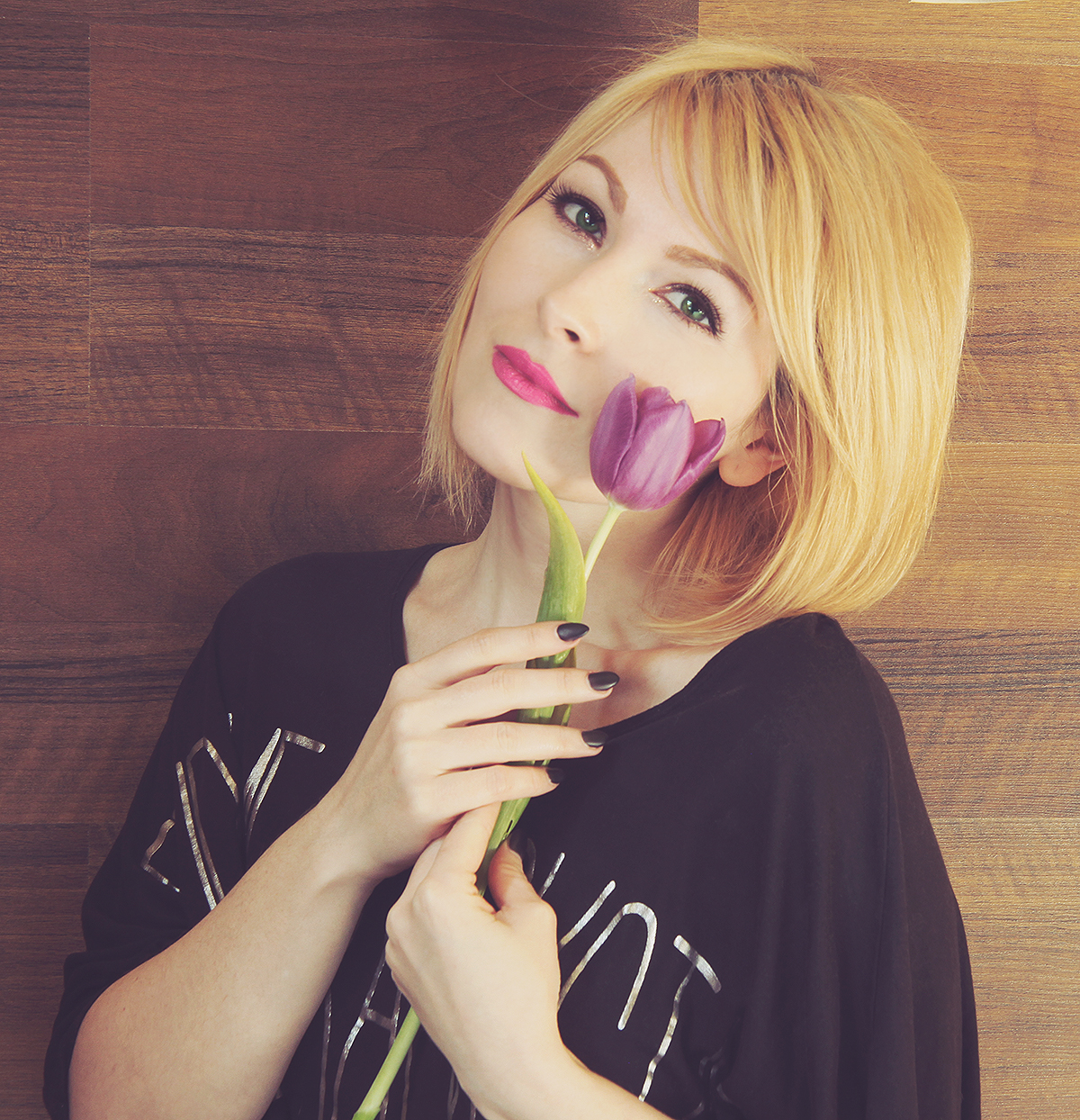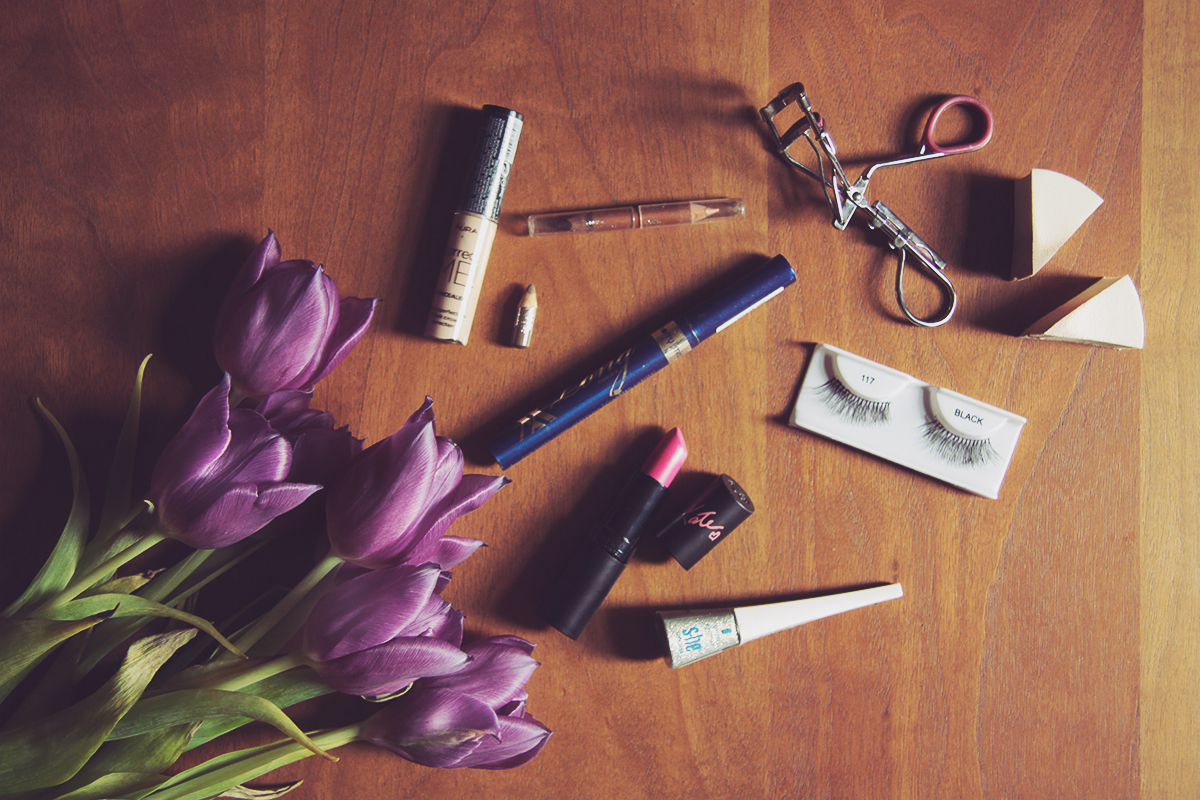 .
Thanks for reading and watching 🙂
Photos & editing by me.
.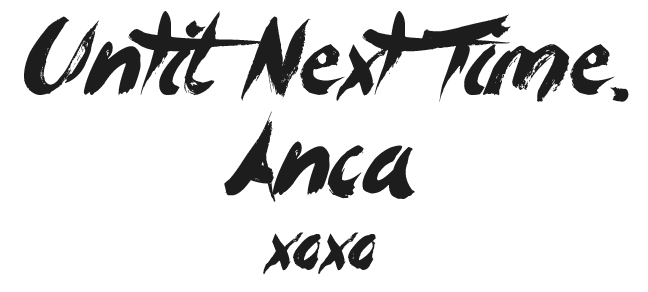 .