Is yellow the new color of the Summer? Since Beyonce dropped her new album Lemonade, it sure looks like it.
This week I'm getting out all my yellow attire, some old, some new, to show in two different yellow outfits. This first one is a casual look, a look that best describes me: comfortable with some poppy details. I should mention that we've been having some terrible Spring down here, the weather in the past weeks has been transitioning from terrible to straight up ugly. Some days don't even feel like Spring. I've been carrying my parka jacket with me everywhere.
This is how I looked Sunday, when me and Diana had a date to see Captain America: Civil War. Mixing business with pleasure. Haha!
And since I've been dying to get my thoughts out on the movie, here it is (all you geeky kittens listen up): Tony needs Pepper, without her what we saw in Civil War was a miserable, fallen Tony that oozed through every pores, and I think I'm not alone here, but were it not for Pepper leaving he would not have been so adamant about signing the Sokovia Accords. It seems she must have left him somewhere before the Civil War and I've missed the memo. So as everyone else it seems. And how about Spidey! Boy did Tom Holland steal the movie with his 15 minutes of screen time. I've never really been into his character, but boy, oh boy did they nail the casting here. Peter Parker is a teenager, not a 30 something playing a teenager (no offence to Garfield and Maguire). I am actually looking forward to his stand alone reboot movie.
And my boy Sebastian Stan, and I mean that literally, since he is Romanian. They've managed to play into his real roots and have some action time in Bucharest. Sweet! I doubt he still speaks Romanian though, but he handled himself beautifully. One thing I did notice: in his what I suppose was his Bucharest apartment when Steve showed up, the police men breaking the door had "Polizei" written on their backs, which is German, and the car chase after with Black Panther chasing him had cars with foreign and Romanian numbers, a little troubling consistency puzzle, since a short time after they said that the Winter Soldier was captured in Bucharest, not Vienna or other foreign place. Still a good movie.
Wearing: Yellow Pattern Chiffon Blouse // H&M (love this one here), Yellow Wedges // Bershka (these are great also), Yellow Scarf // Pull and Bear (like this one here), Yellow Earrings // Accessorize (cute pair here), Kate Jeans // Koton, Parka Jacket // H&M, Purse // Primark London.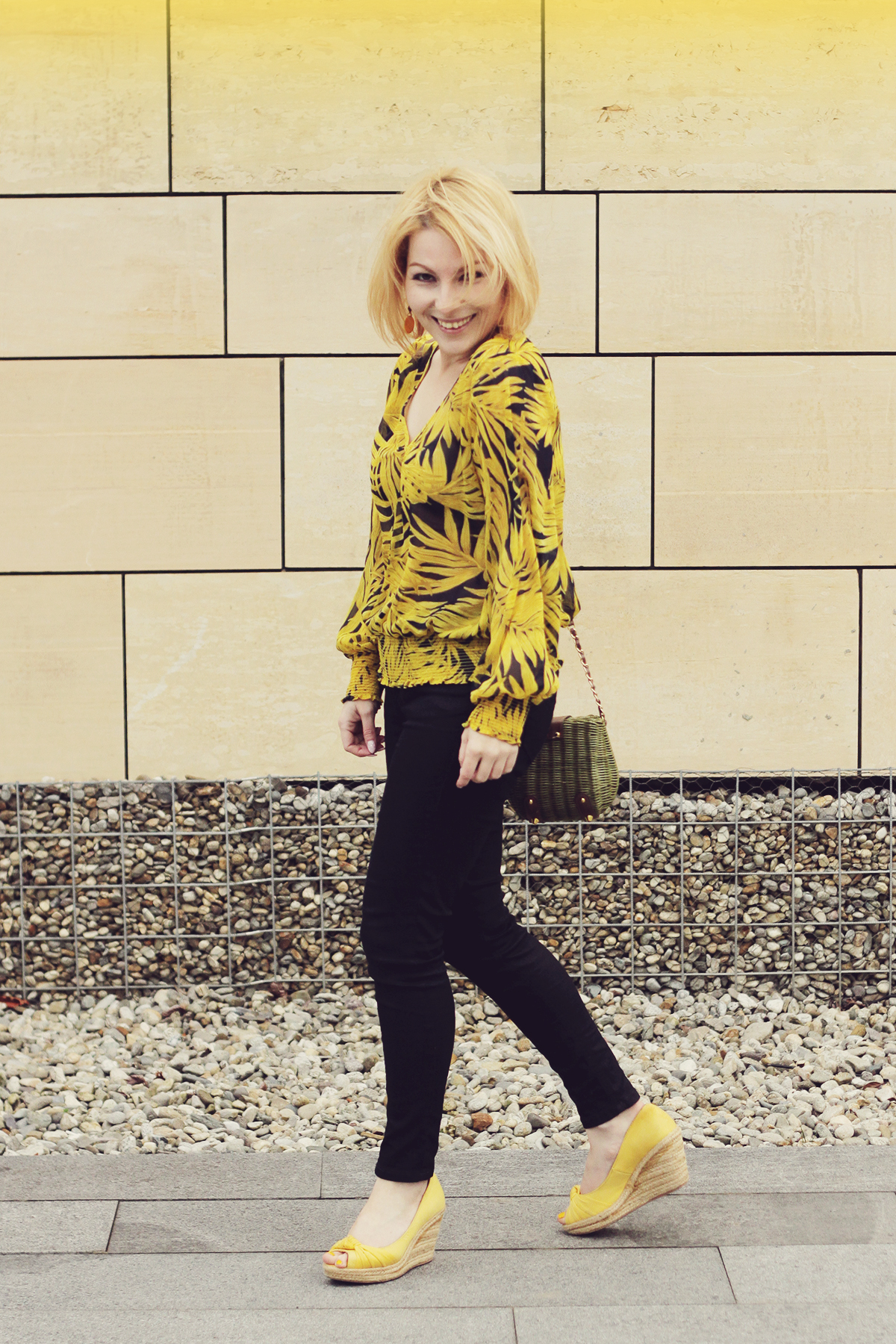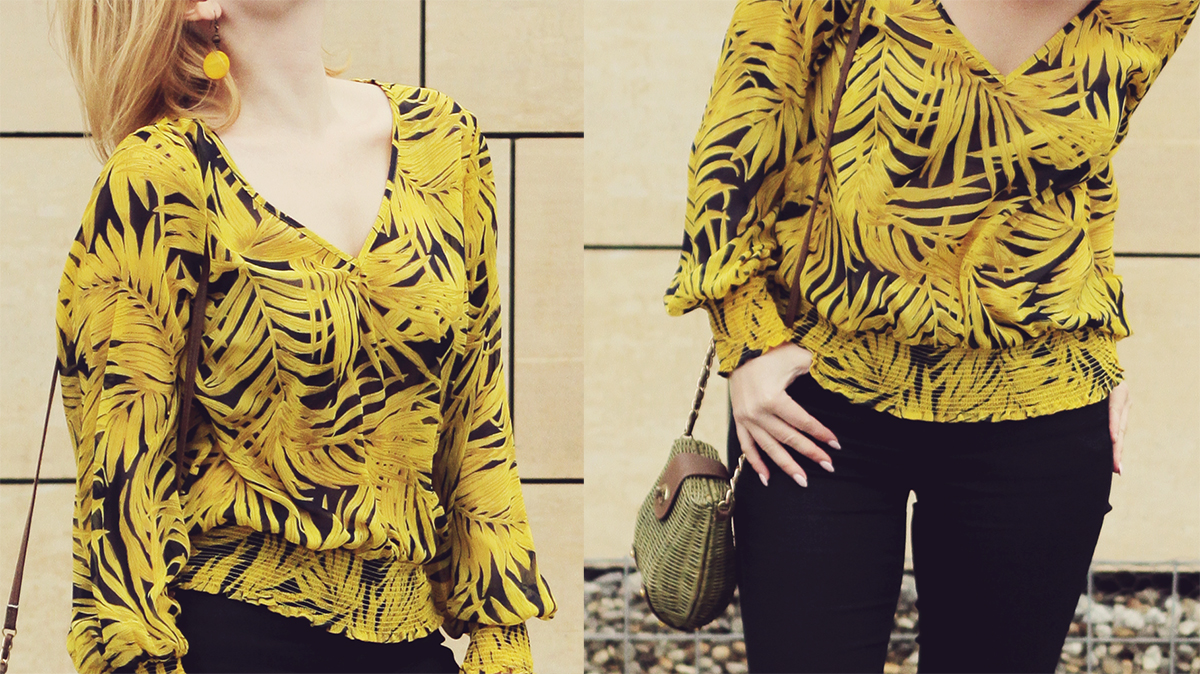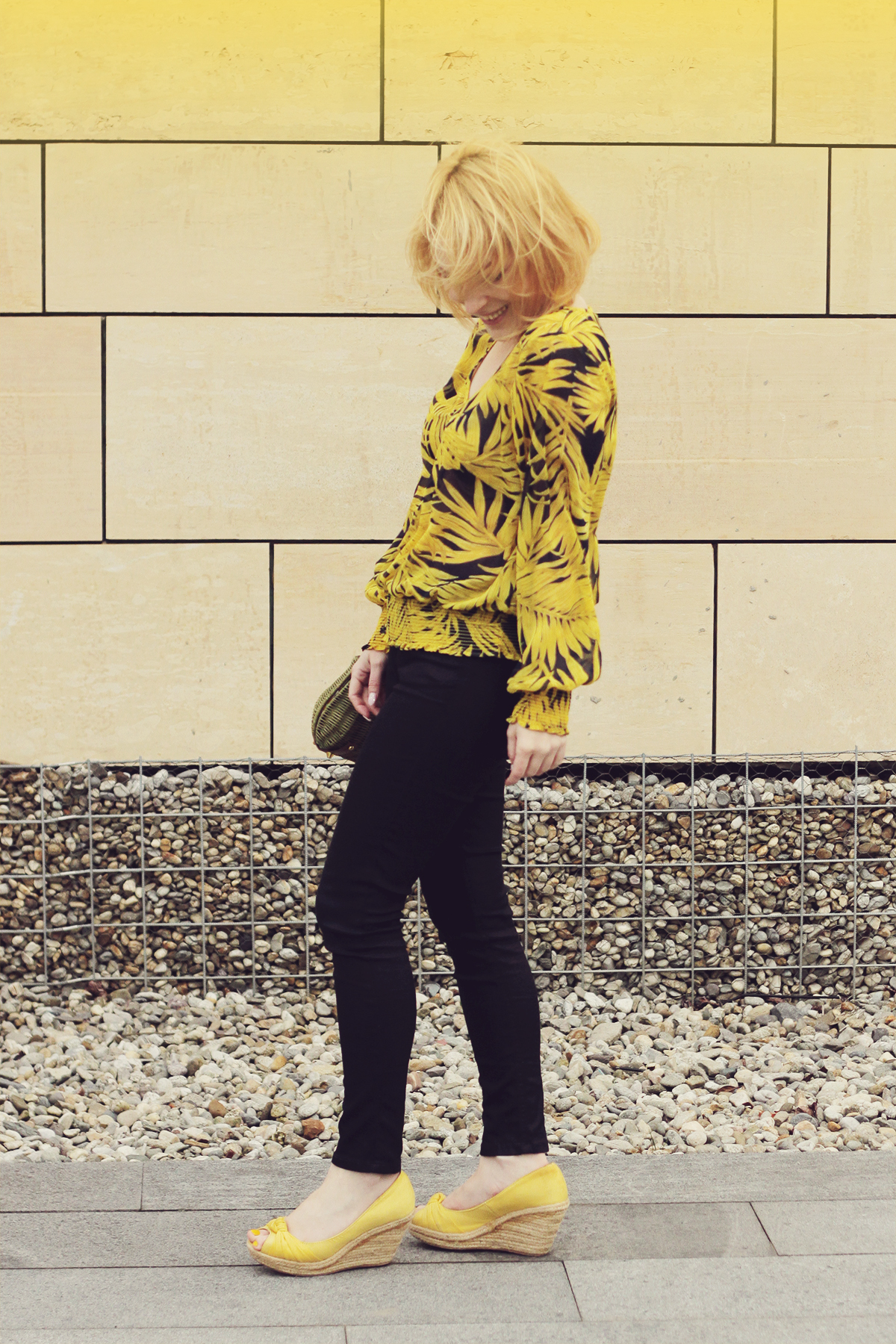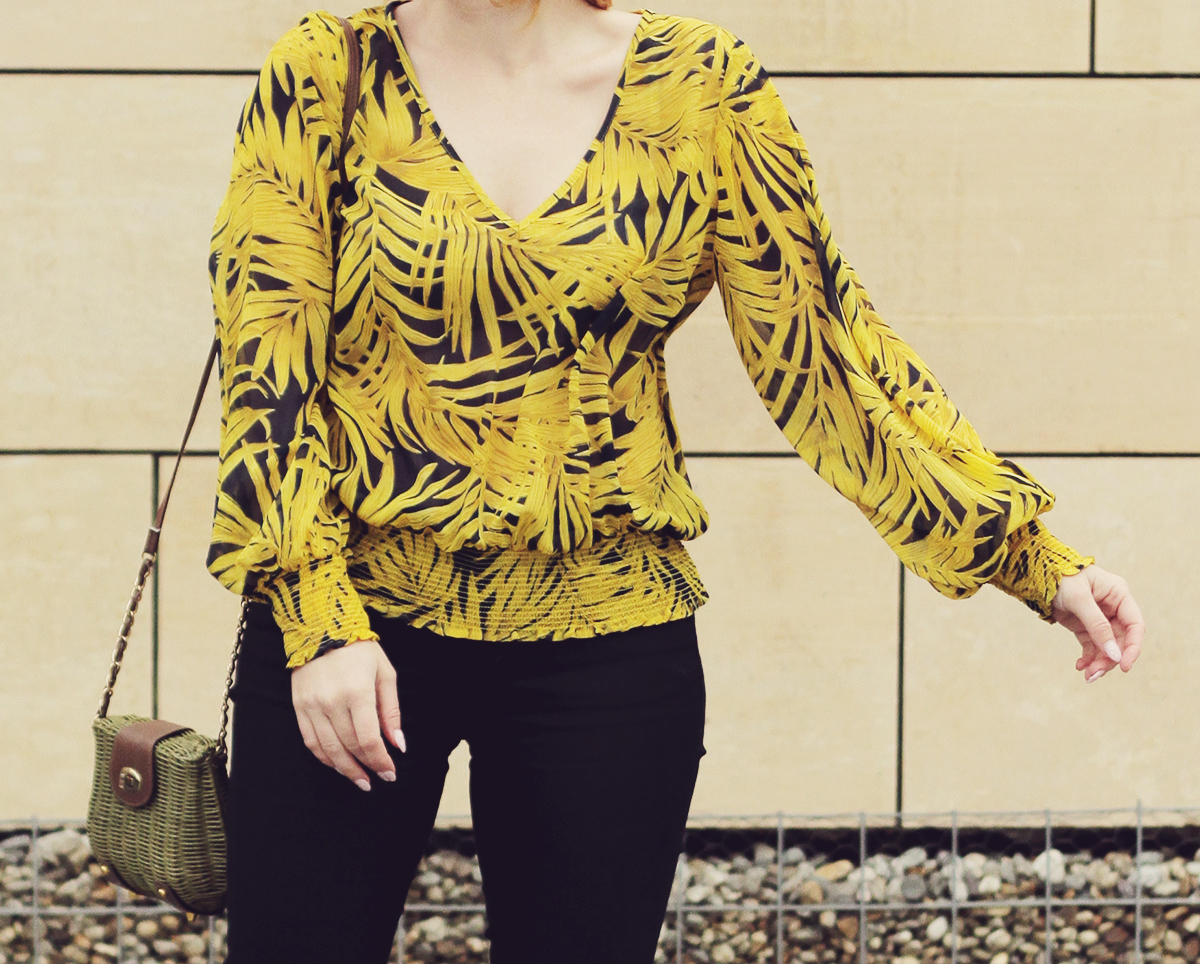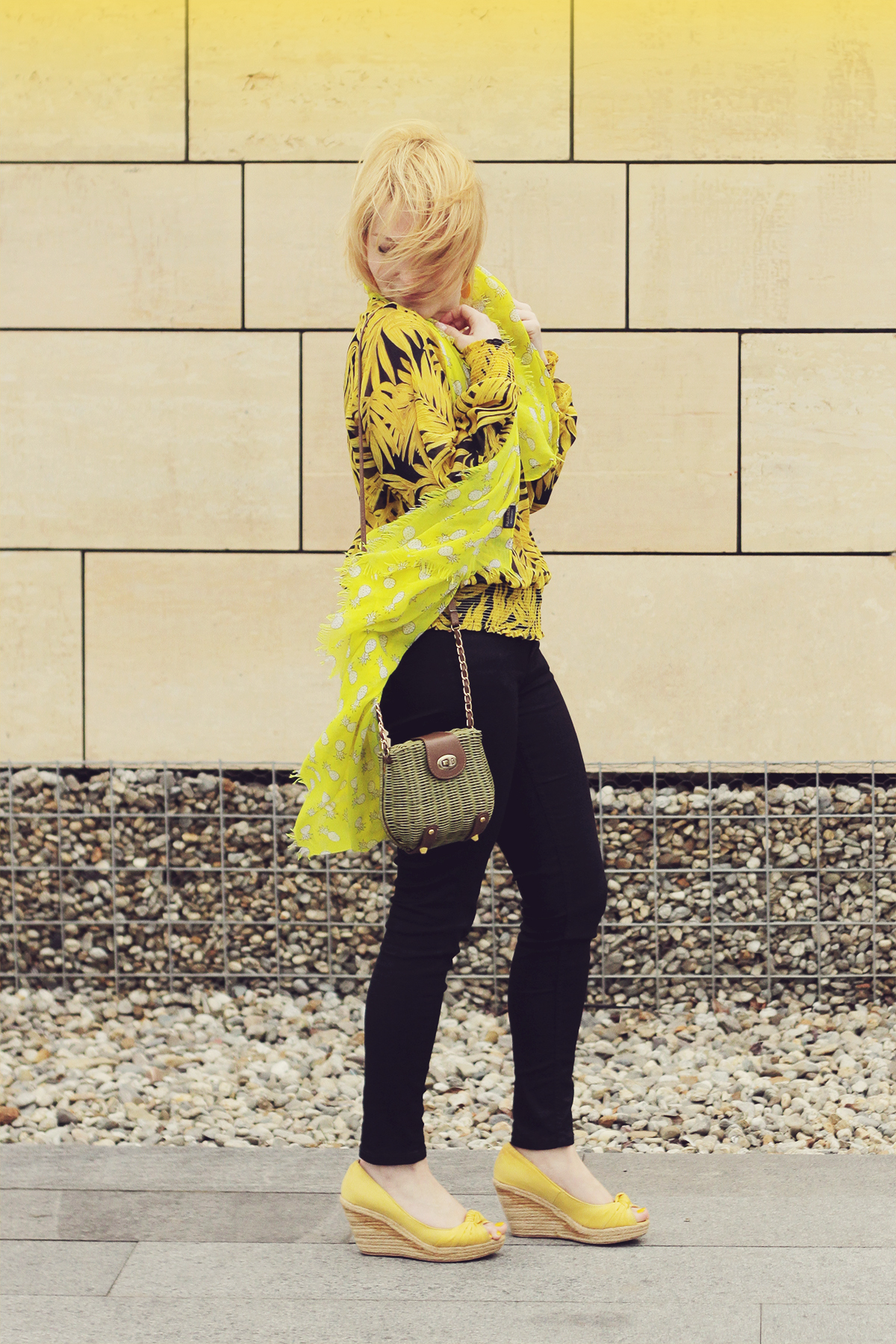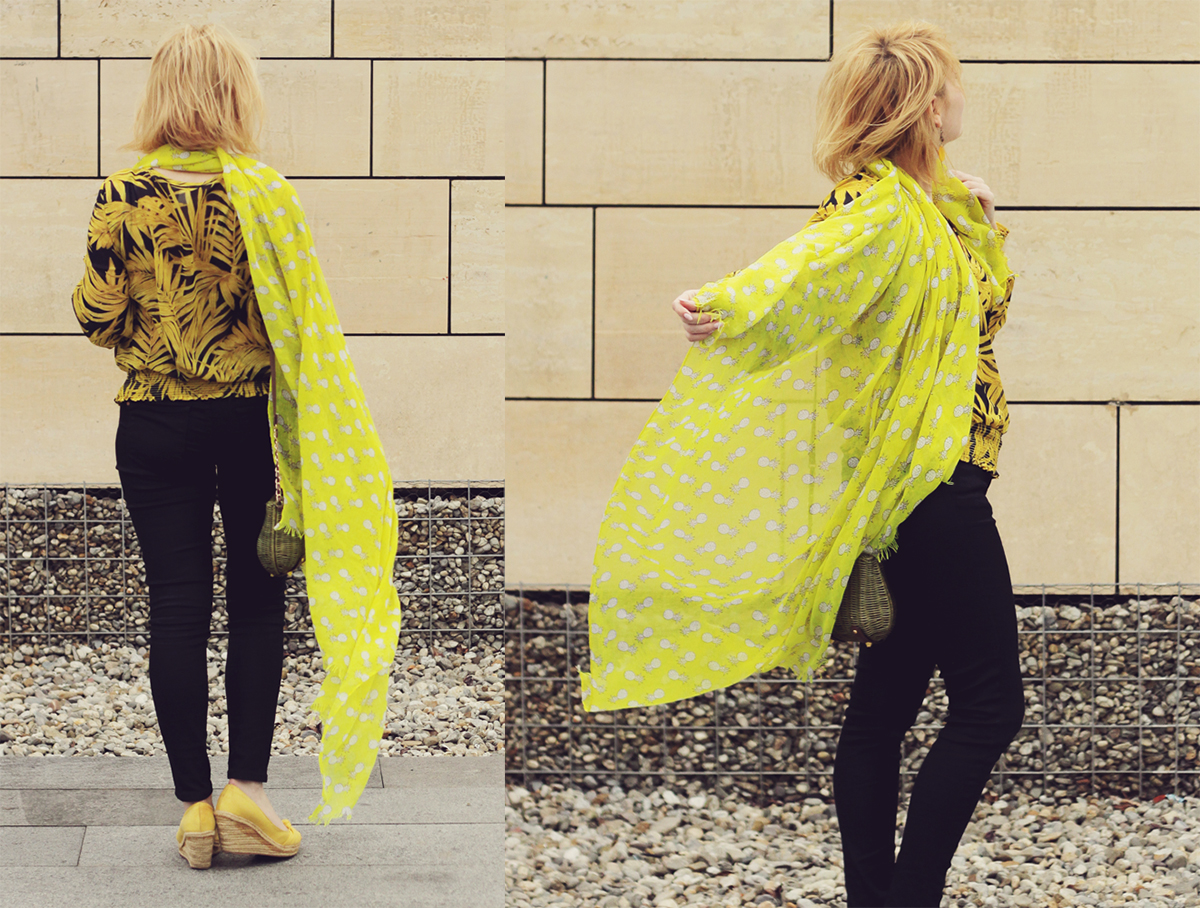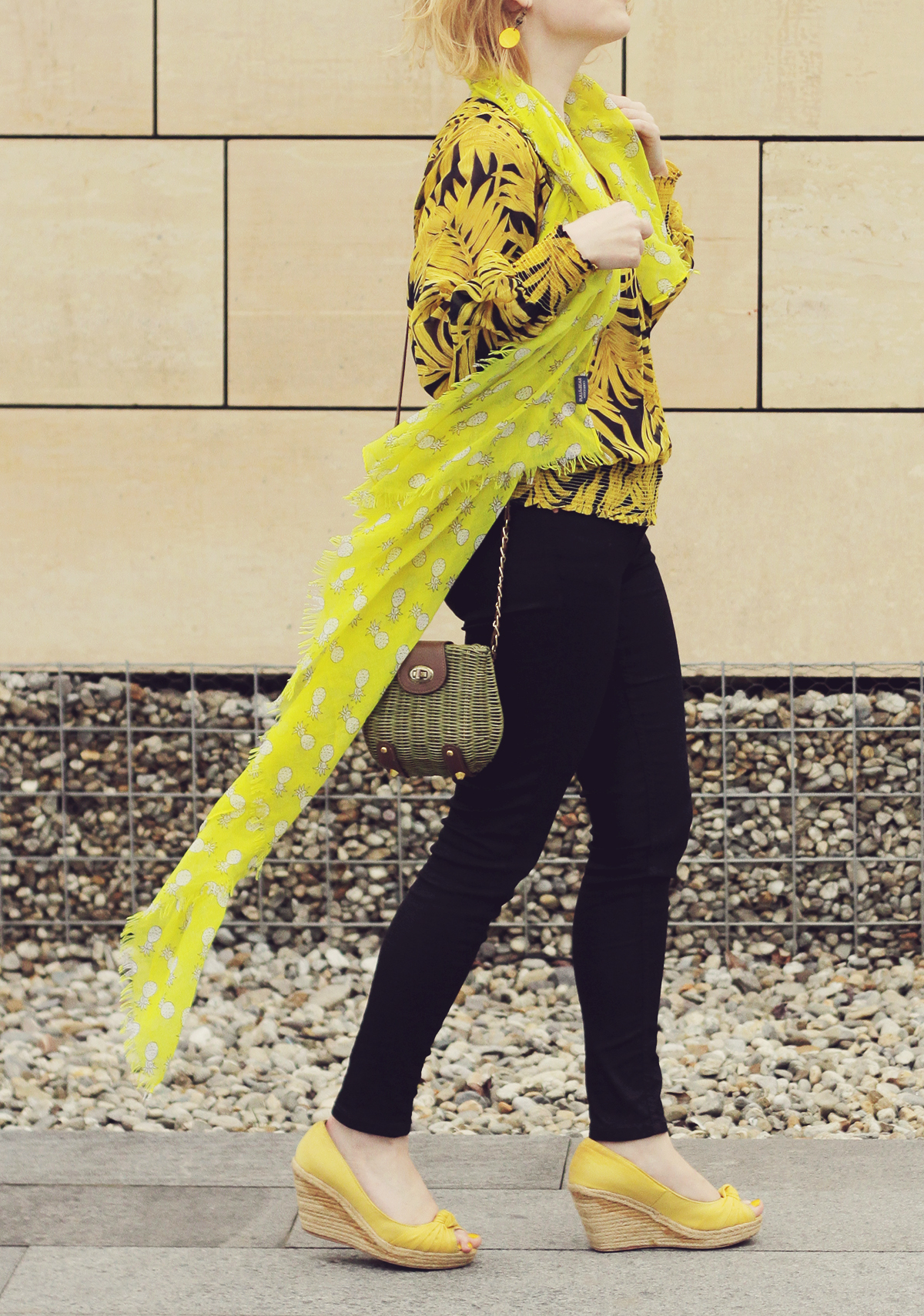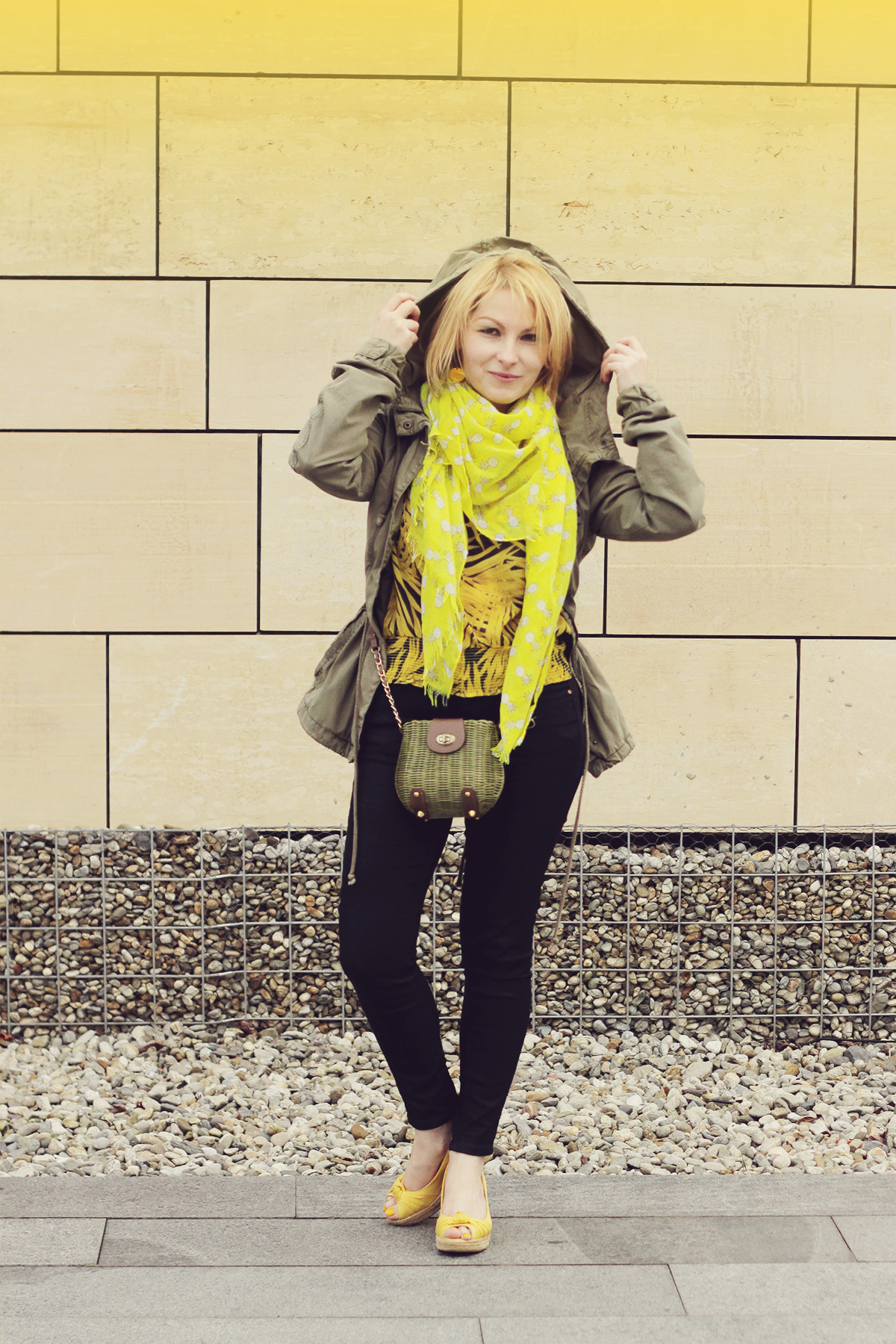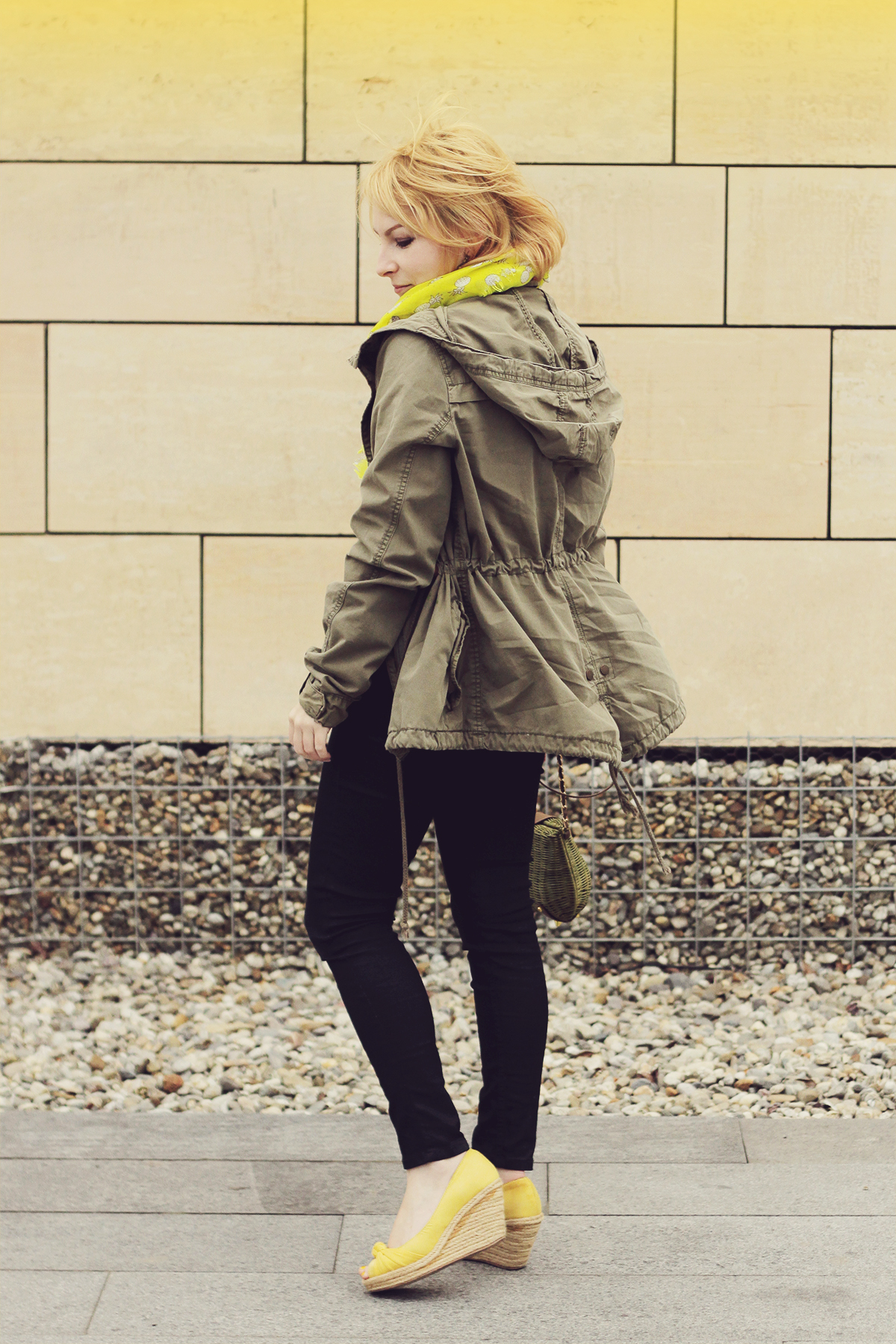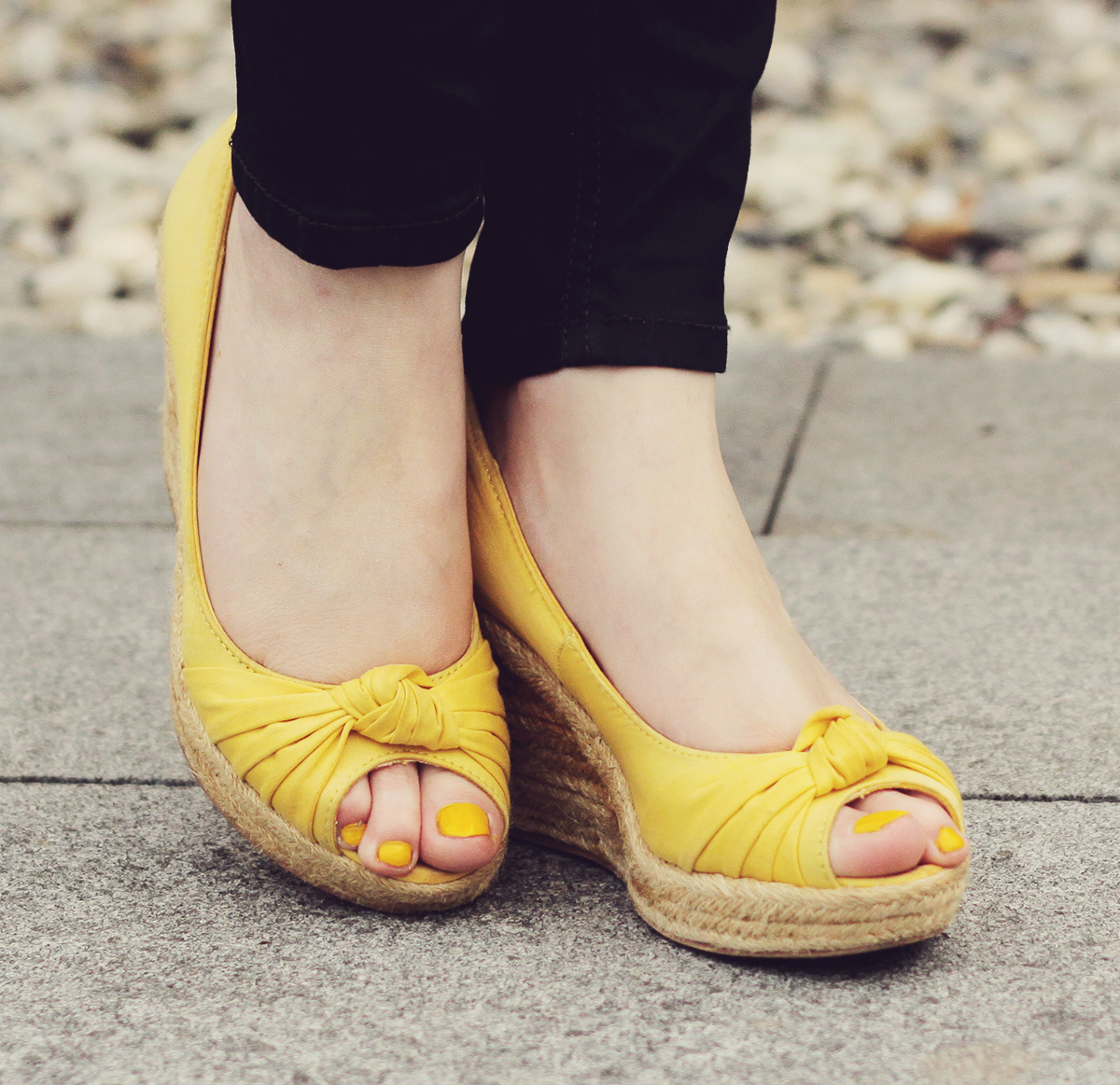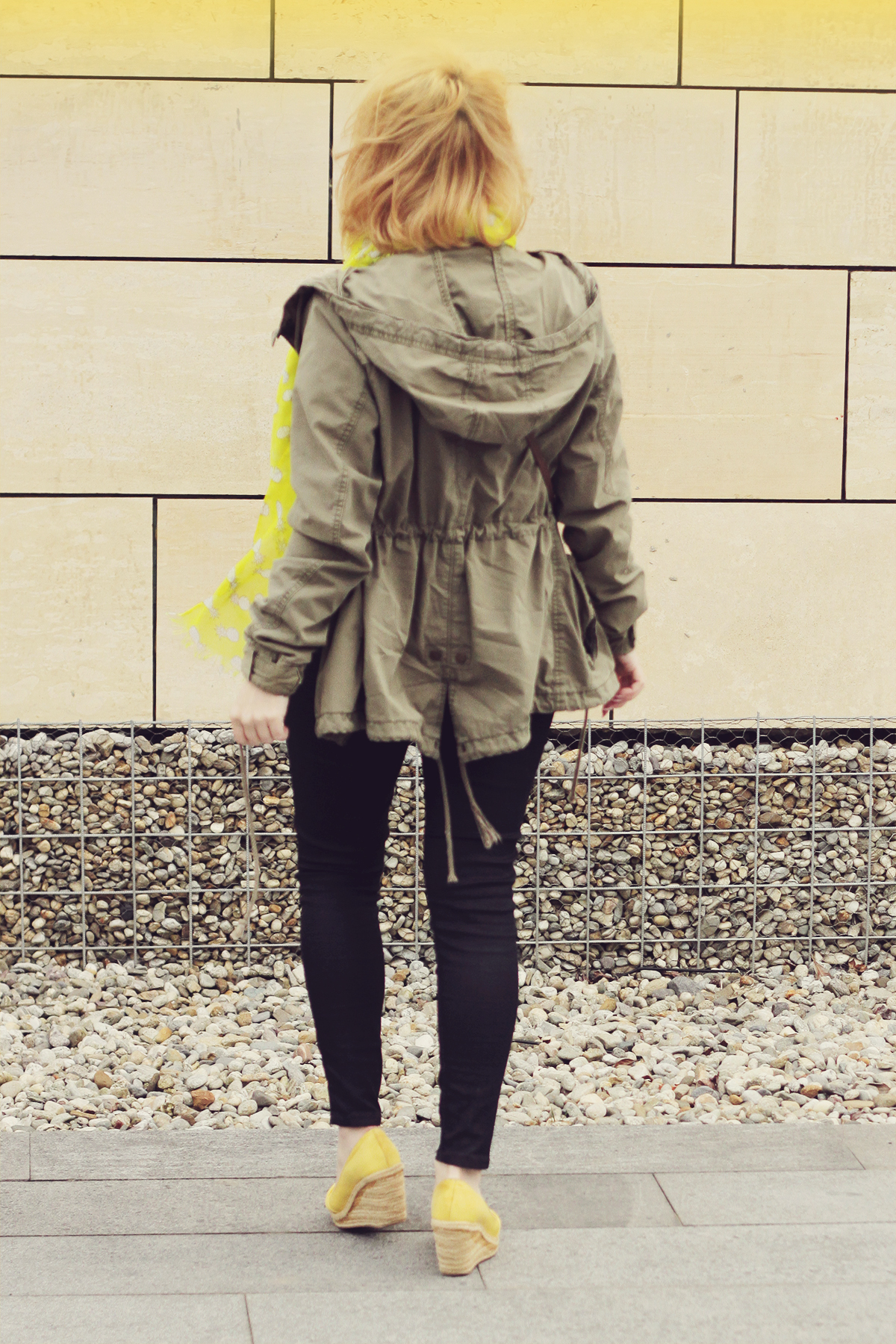 .
Thanks for reading and watching 🙂
Photos by Diana, edited by me.
.
Women's Green Jacket, Yellow Long Sleeve Blouse, Navy Jeans, Yellow Leather Wedge Sandals on Lookastic: Green Jacket, Yellow Long Sleeve Blouse, Navy Jeans, Yellow Leather Wedge Sandals
.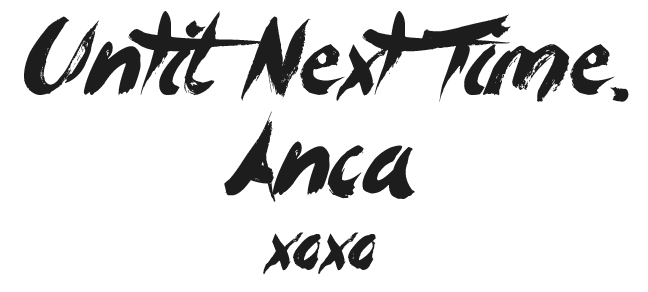 .