Today I come in black and white.
My belly button has never seen a photo camera before and I should mark this occasion with this cute lace top that is the sole perpetrator for doing this first on my blog. 
Today I am mixing black and white patterns. Lace and lines. Blacks and whites. I had a vision, if you will, of an editorial photo shoot. (I plan to do more of these in the future, as I will and want to bring more of my photography concepts into my blog.)
Every girl/woman of any age wants to feel sexy and beautiful in some way. The trend here is mixing casual wear, either a cool shirt, your boyfriend/husband's shirt with your sexiest lingerie. I chose my absolute fav of the moment oversized shirt, a cool, comfortable pair of Summer pants and my cute camera necklaces. You can also wear this look on those cool Summer nights, somewhere near a beach, cuddled up in you significant other's arms.
Since I don't have a dream beach anywhere near me (sigh), I chose the comfort of our bedroom.
Wearing: Lace Top // SheIn, Shirt // New Yorker, Pants // H&M Kids, Camera Necklaces // Claire's and Accessorize London.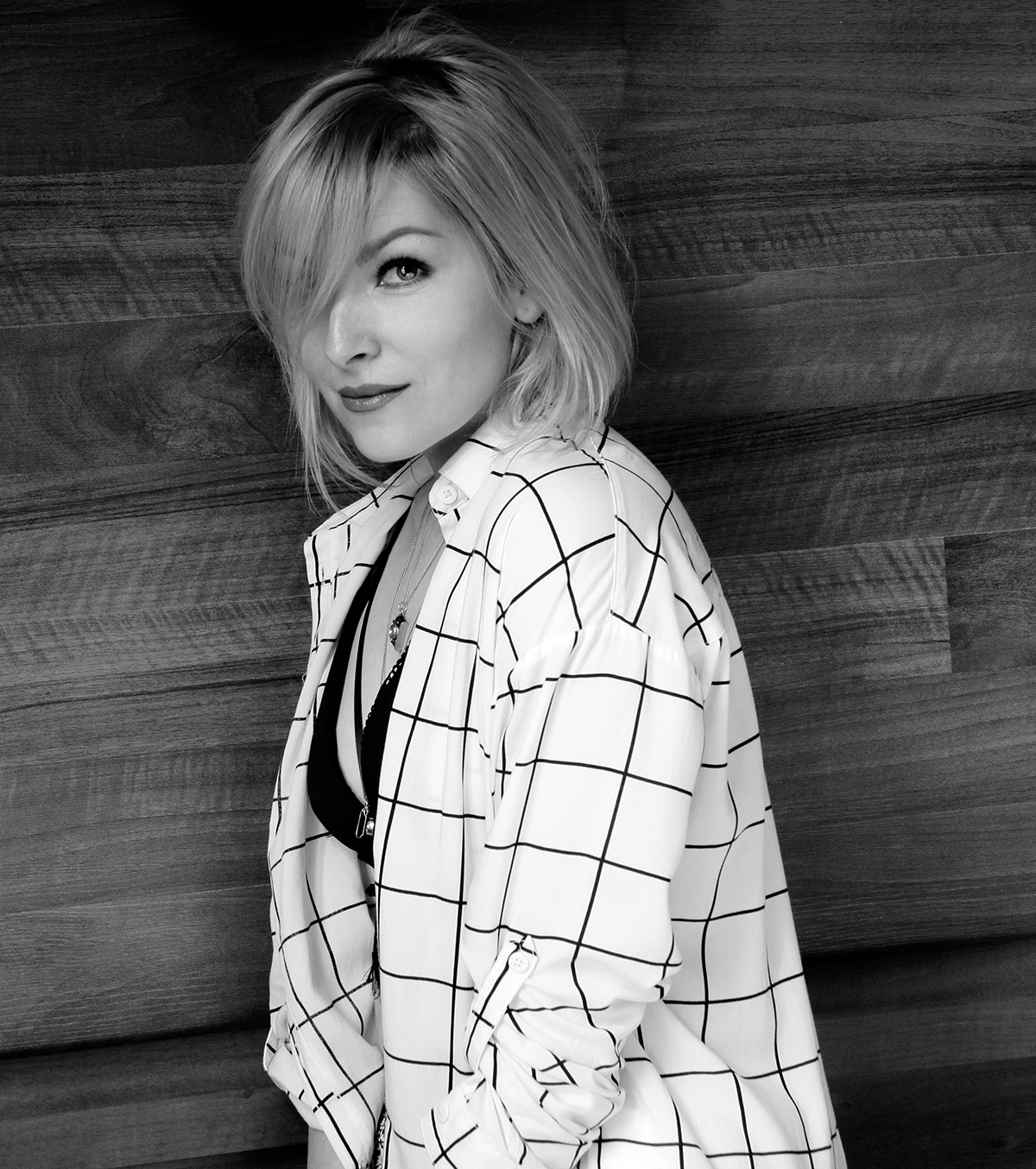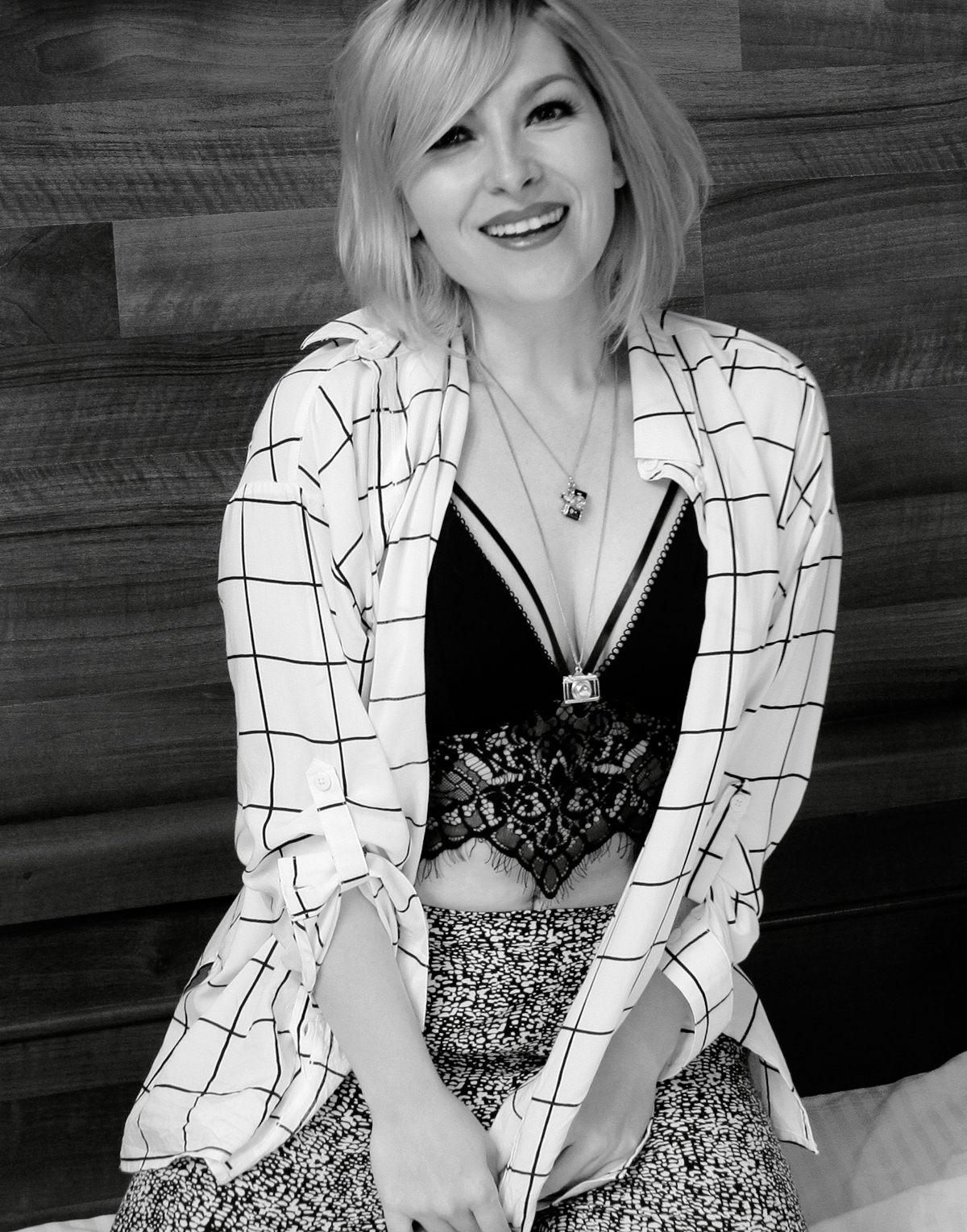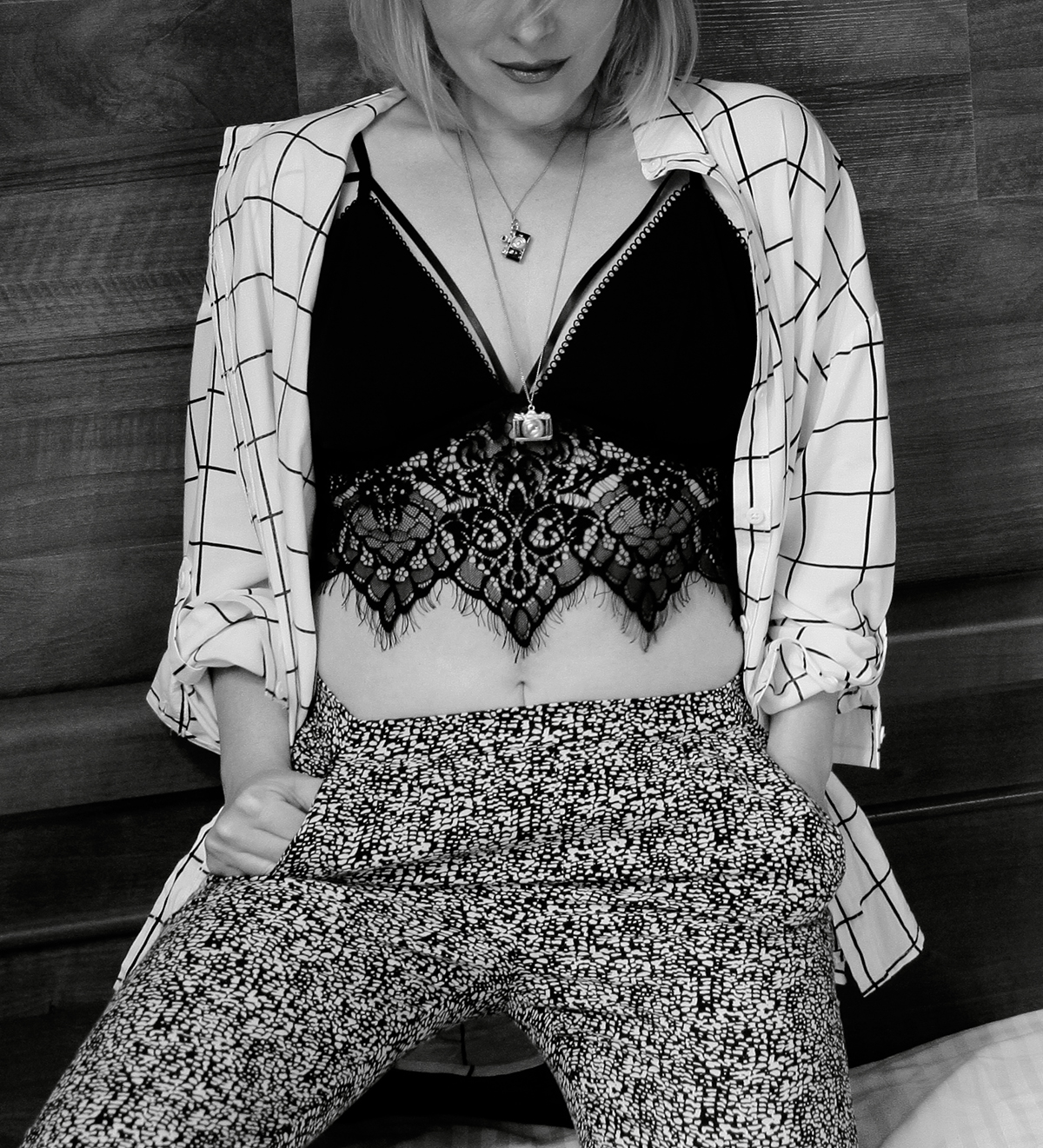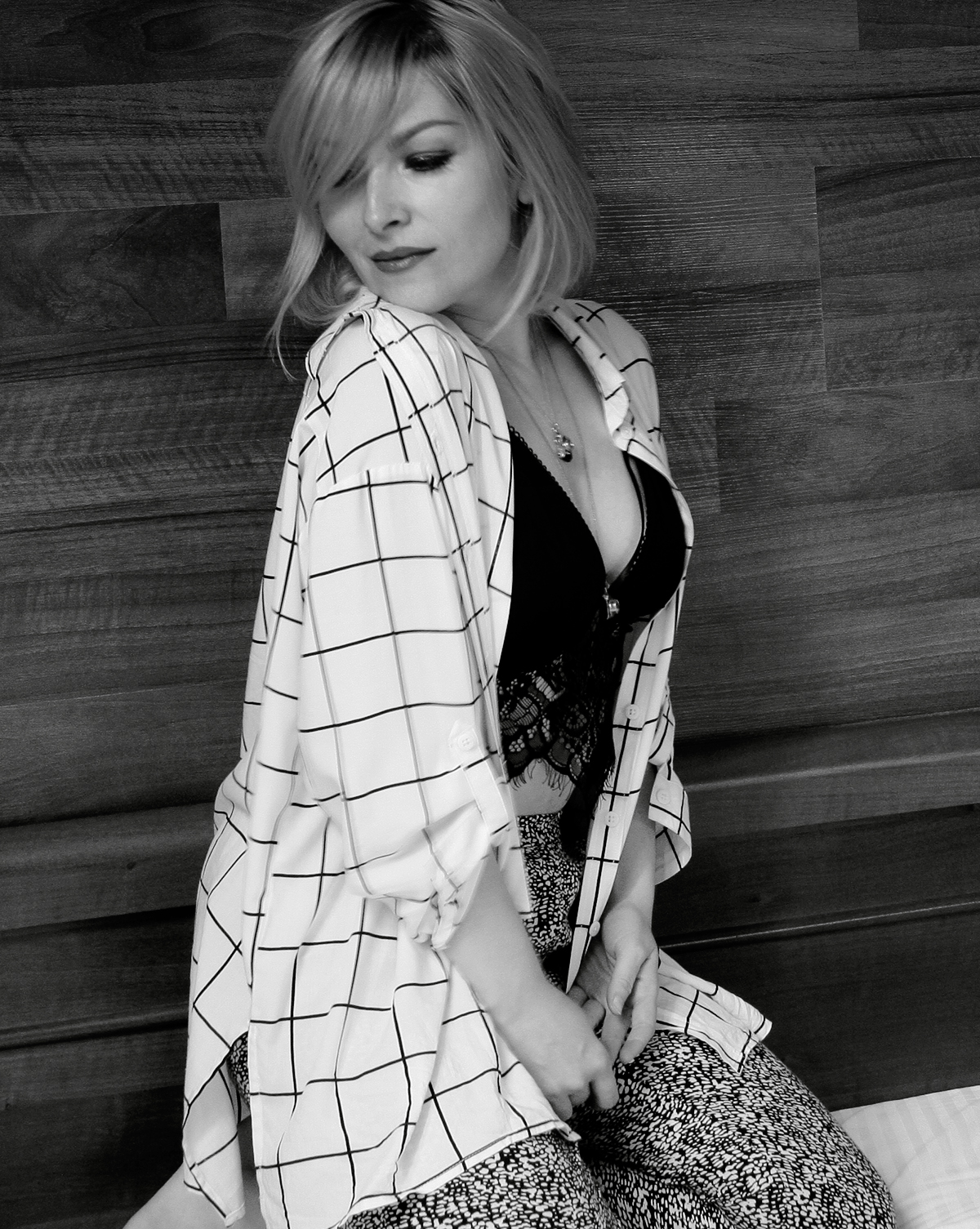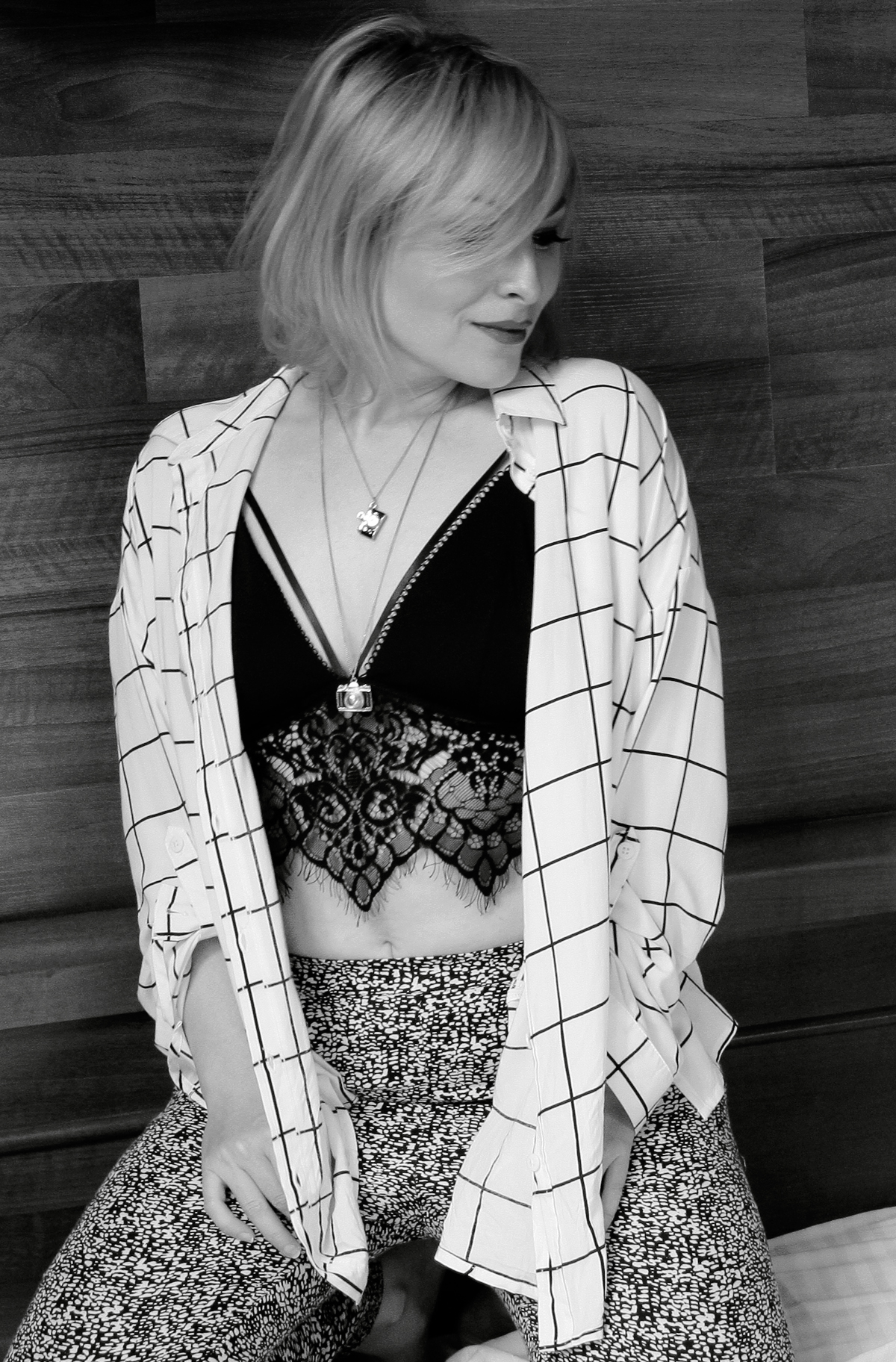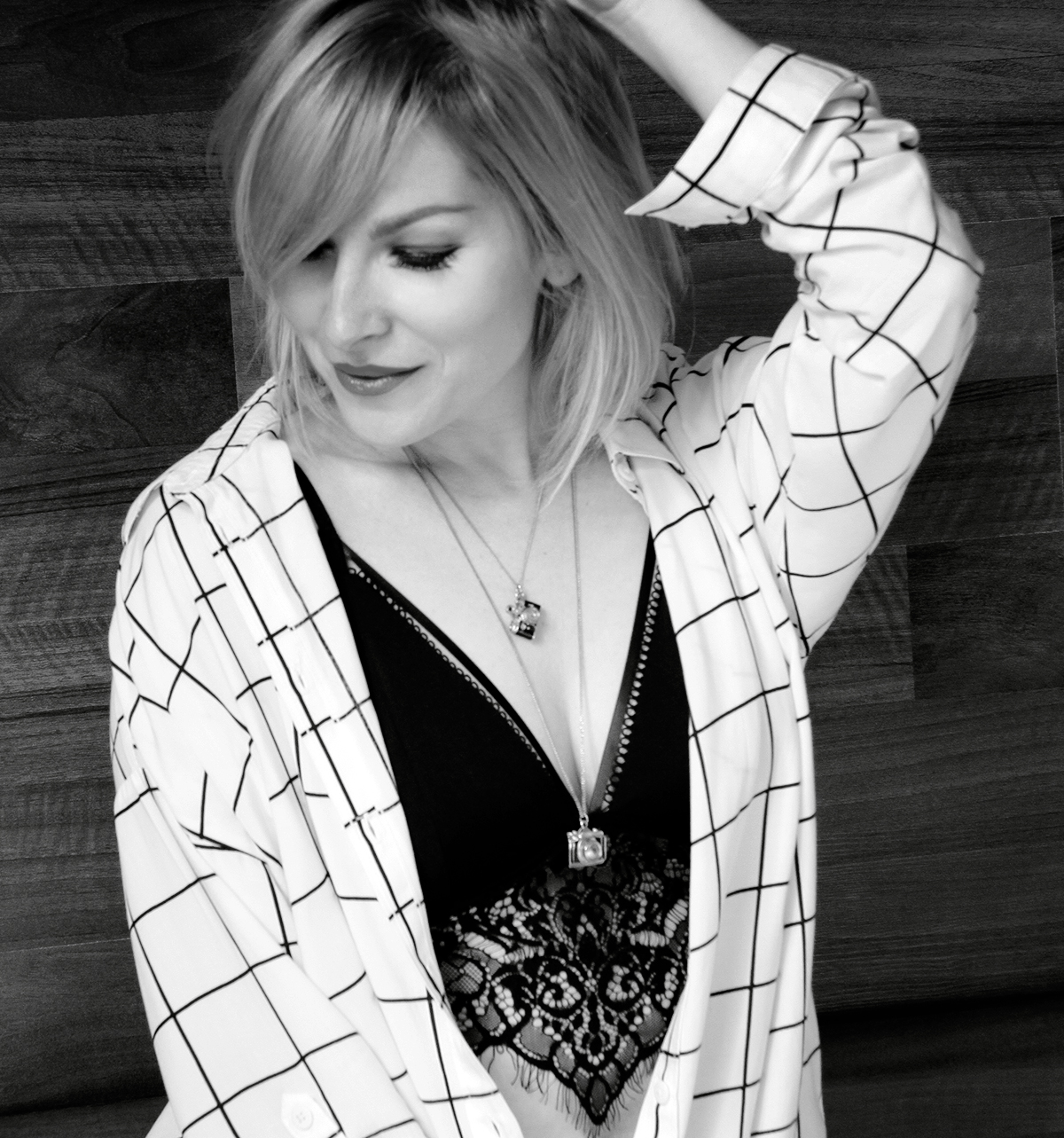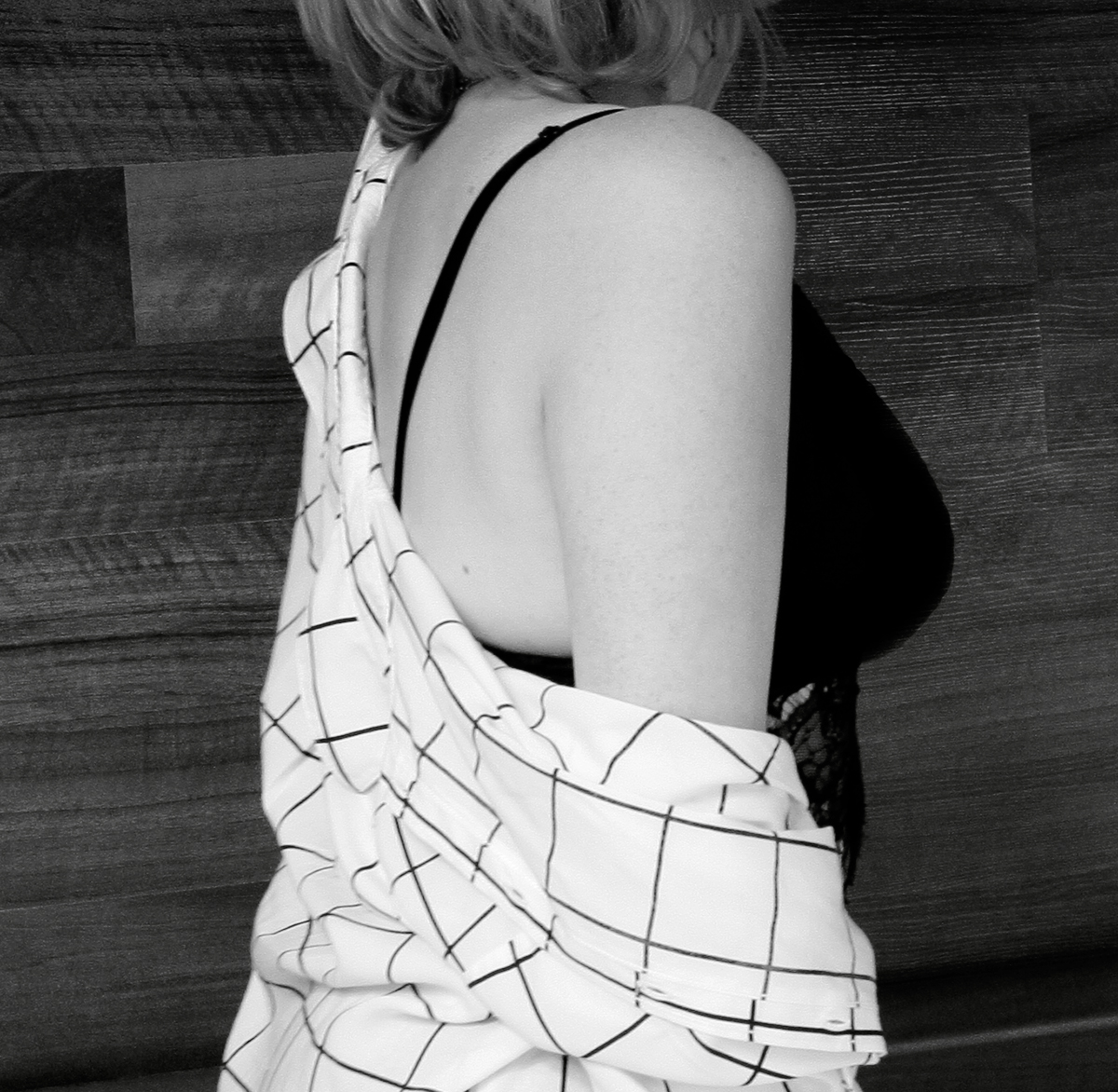 Since the model in me was feelin' it, I gave a shot at some more photos with my phone. Proof that you don't need much to take a good photo if you make good face. Channelling my inner 90s model goddess. This one was a winner.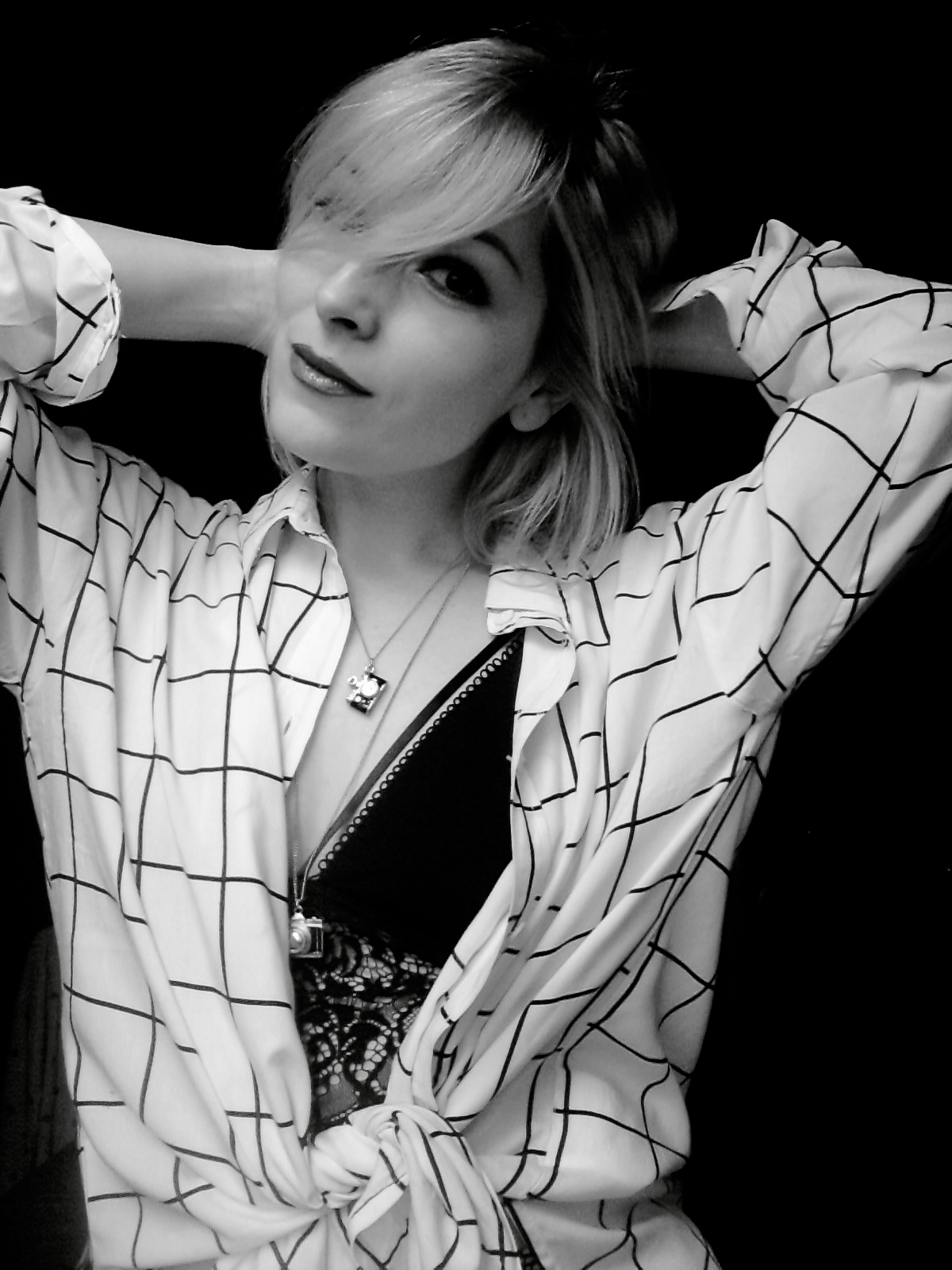 .
Thanks for reading and watching 🙂
Photos and editing by me
.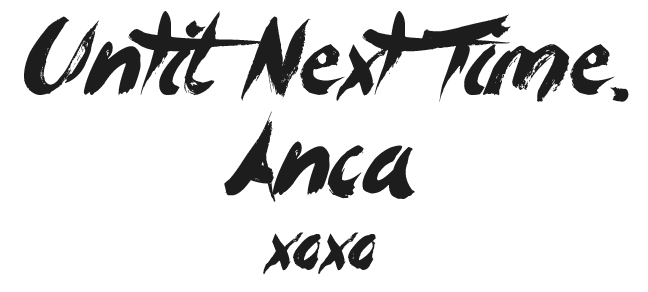 .