I am back to nature.
I am not the one who runs after silver and golds, but when I received my silver bracelet from Star Harvest Jewelry I was really taken aback. A very beautiful, delicate and cute silver finger bracelet in a cute case greeted me at home after work. I fell in love.
The same as the photo, extremely delicate and perfect for those boho chick/festival looks everyone is dying to wear this Summer, this silver bracelet really compliments any look.
Star Harvest Jewelry were kind enough to send me a piece of their silver jewelry as a gift. They cater to any style you like, from classic, statement pieces, to more edgy designs, any style you crave for really. Their shop is packed with fab items. And those items cater to your needs, from special gifts for your special someone to weddings, anniversaries, graduations, etc. The shipping is quite fast and the packaging really cute and beautiful. They are a wholesale store, specialized in 925 sterling silver jewelry and quality brass jewelry and provide a wide variety designs of earrings, rings, necklaces, bracelets, bangles, jewelry sets, cufflinks etc.
This particular silver bracelet has details that are insane, the ring is adorned with tiny gem stones around it, as well as four crystal shapes that move along your arm and form the bracelet. I adored this design the minute I saw it.
A cool silver detail with no effort whatsoever. (Scroll down for a photo of the packaging).
Wearing: Summer Lace Kimono // New Yorker, Pattern Shorts // New Yorker, Silver Finger Bracelet // Star Harvest Silver Jewelry, Peacock Feather Earrings // Accessorize. Lips // Rimmel – Asia.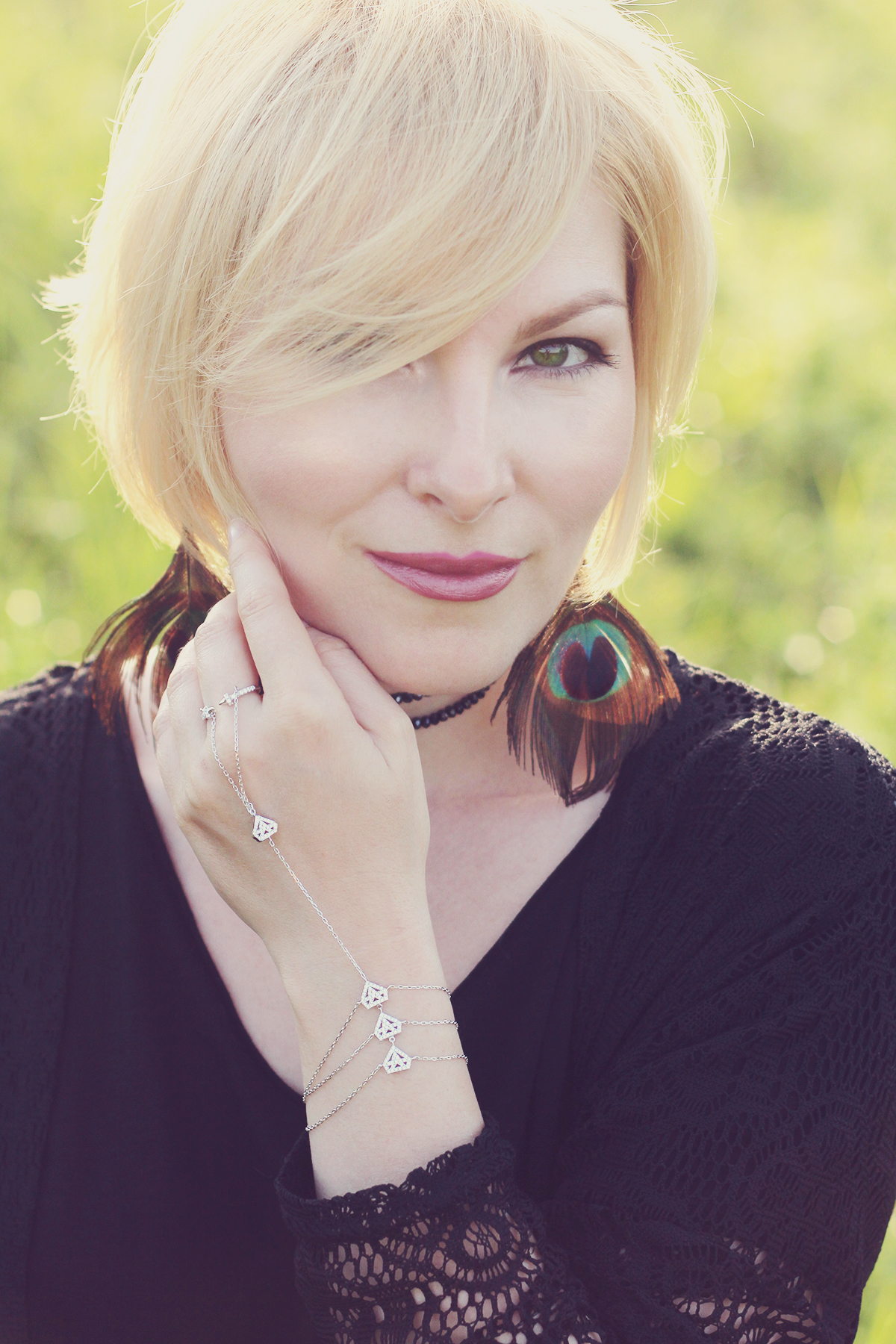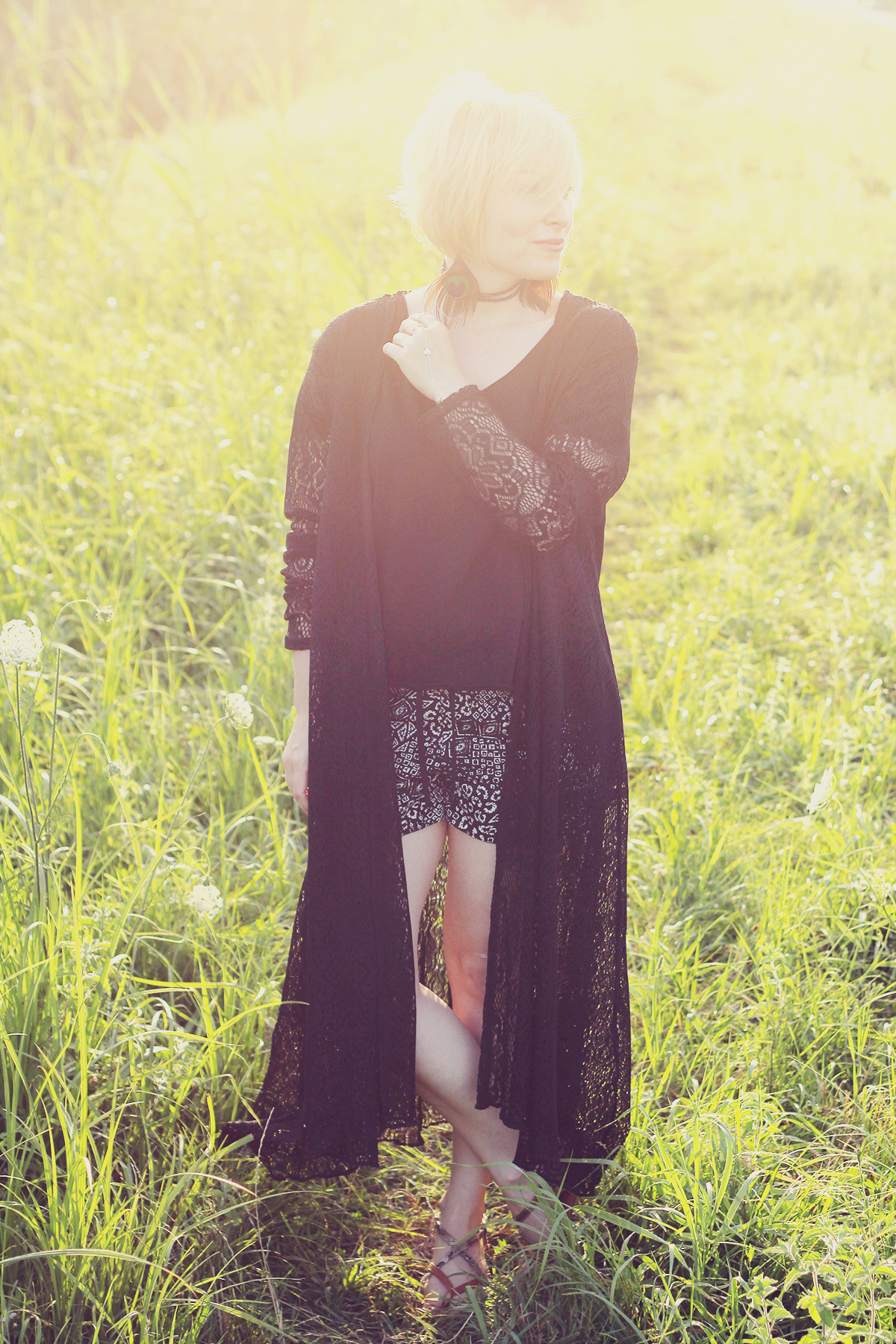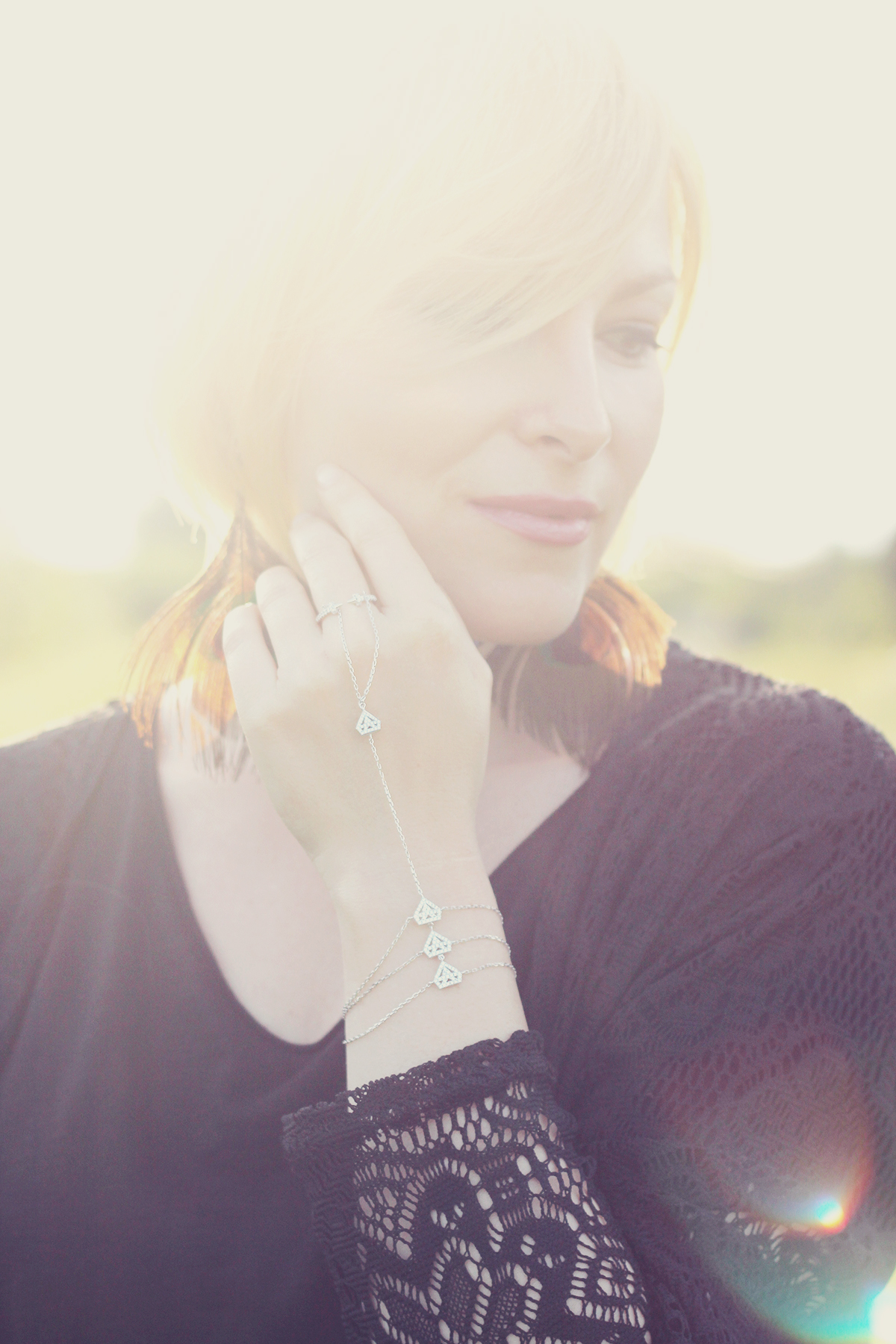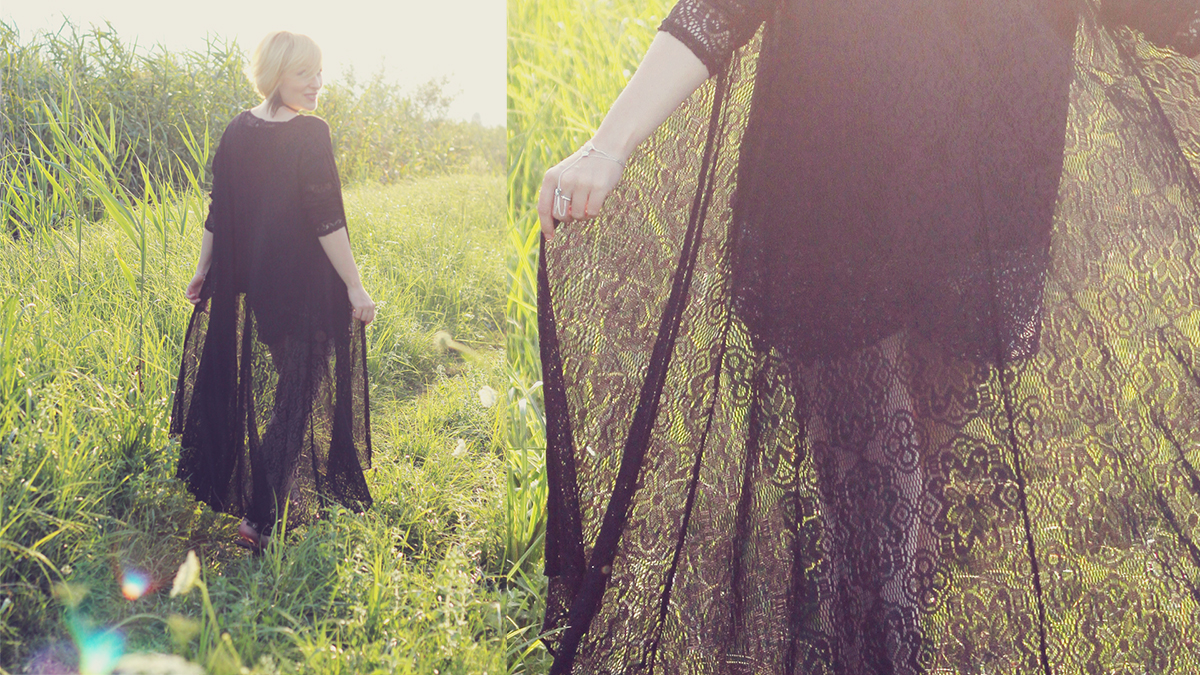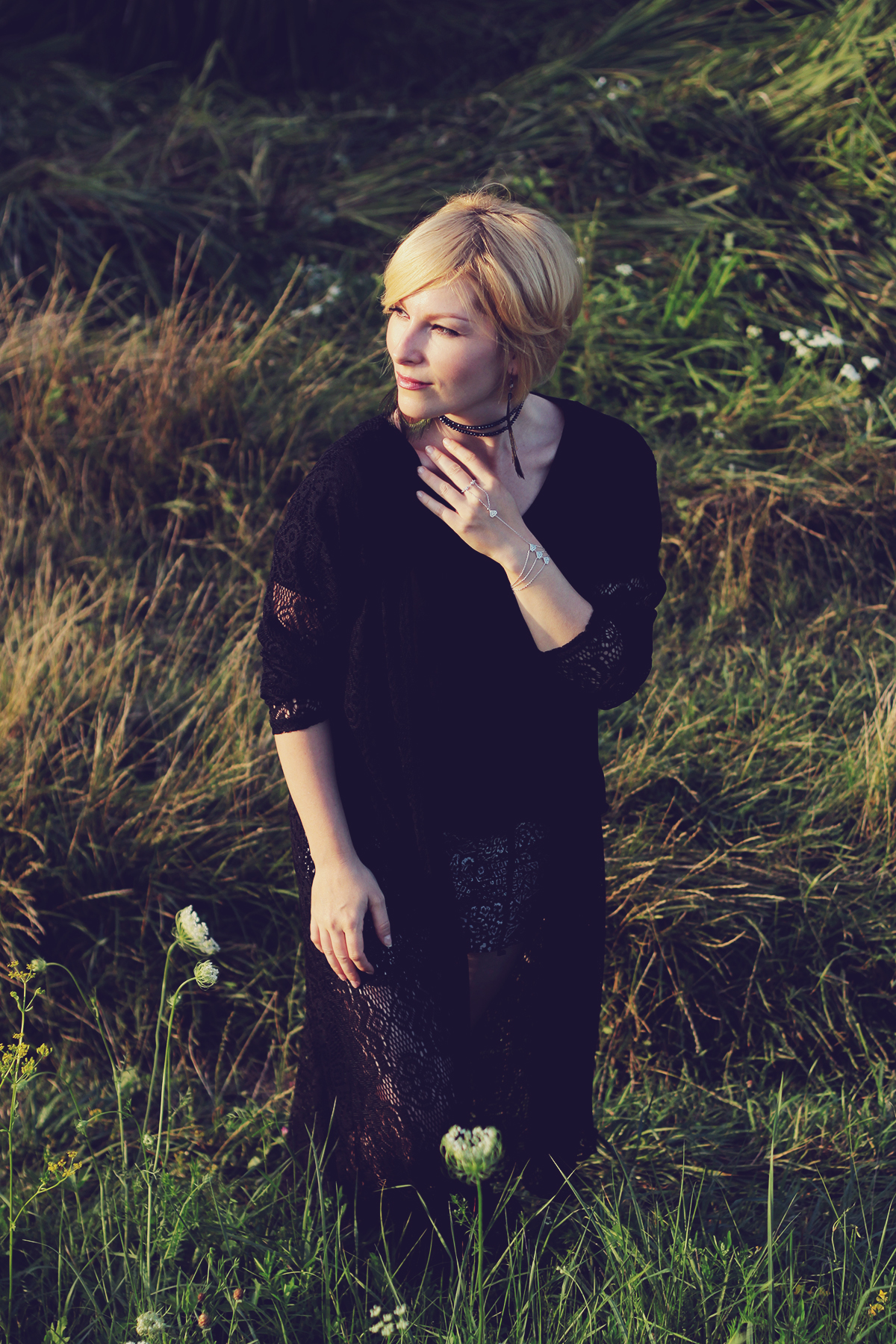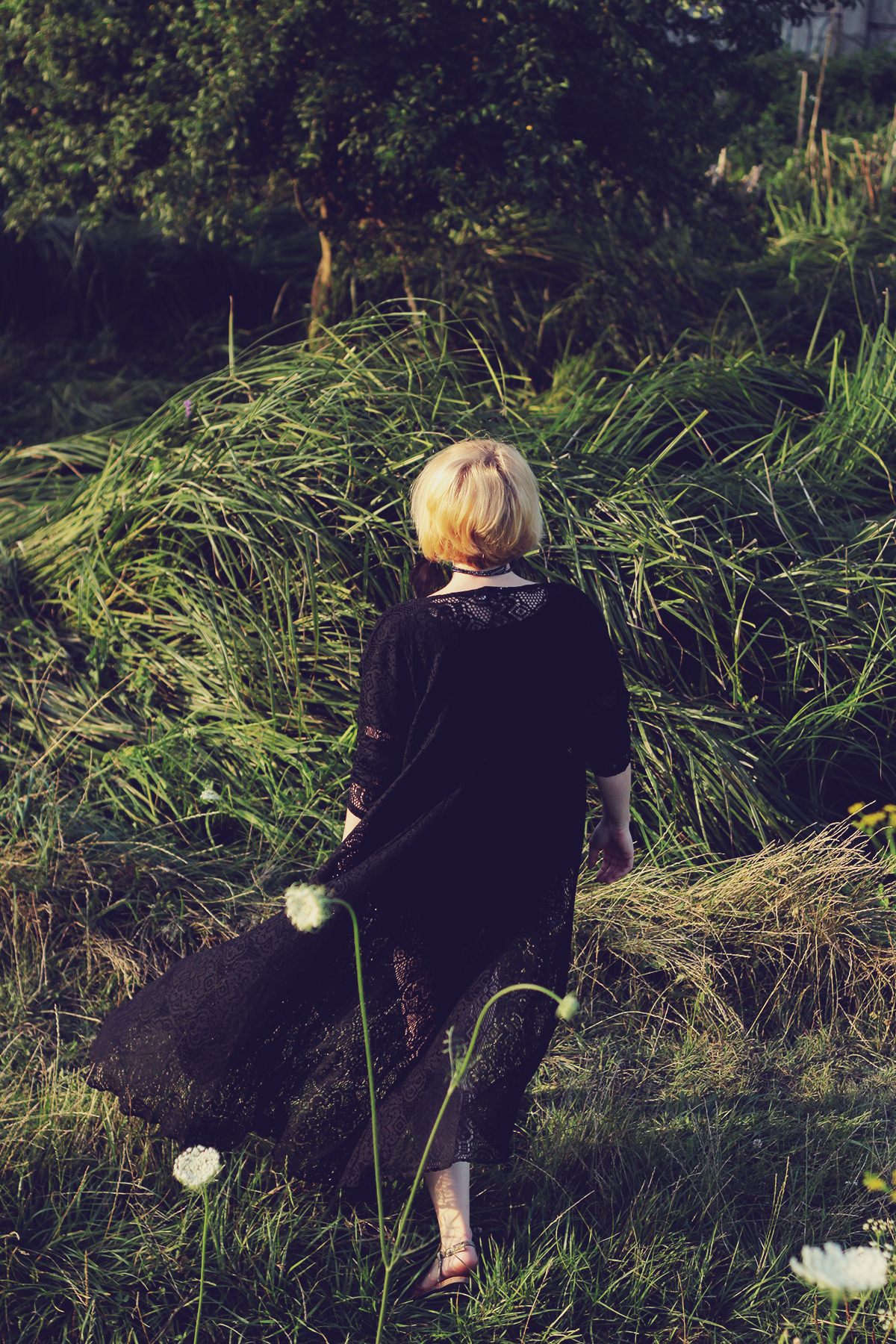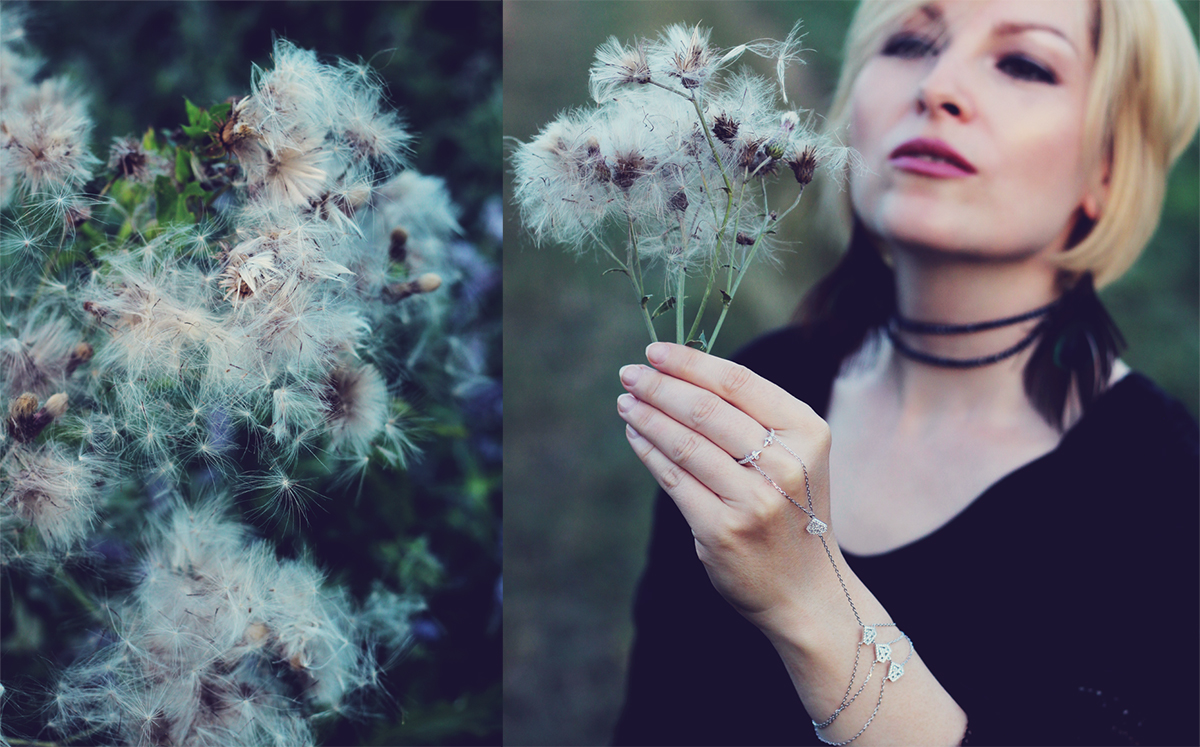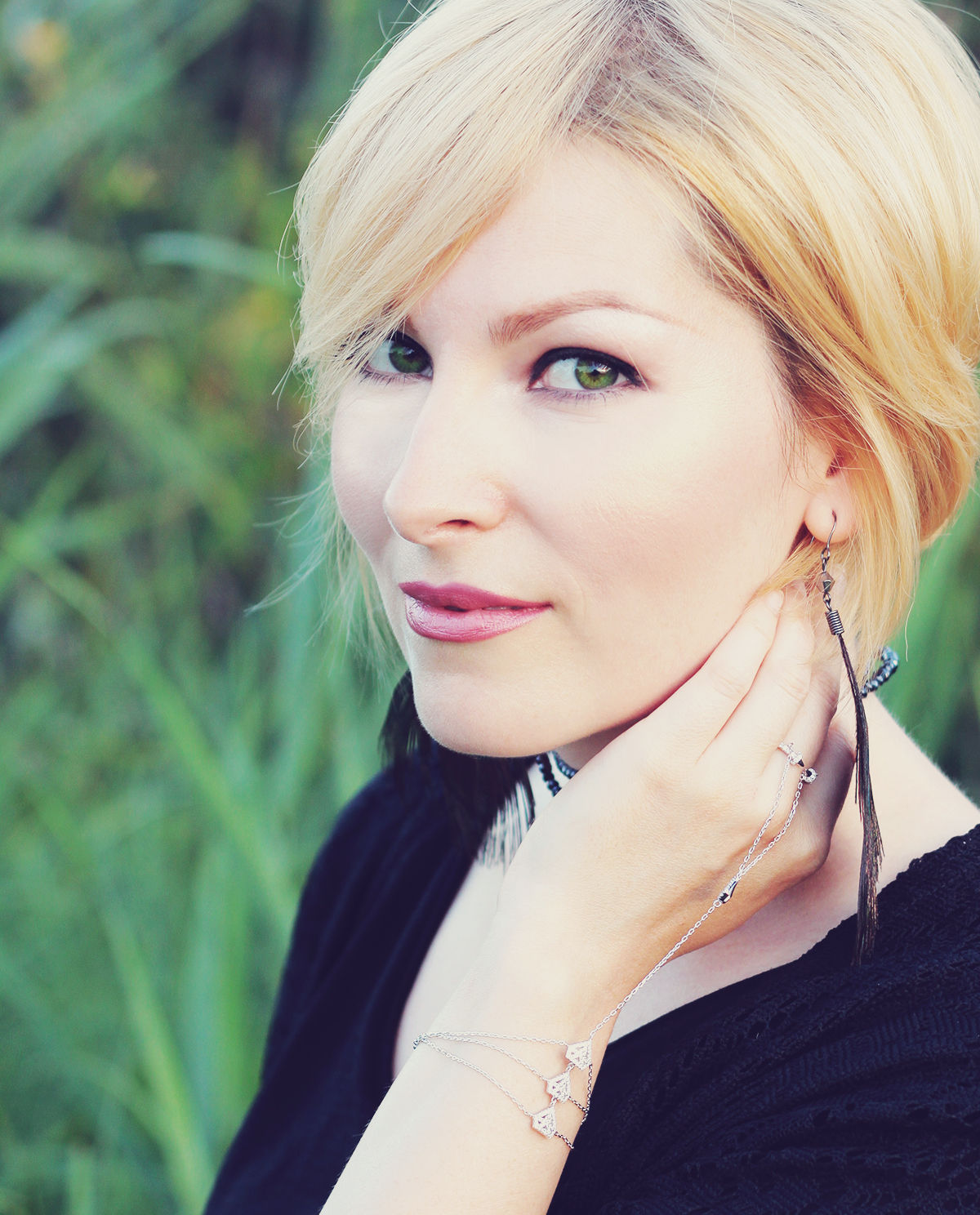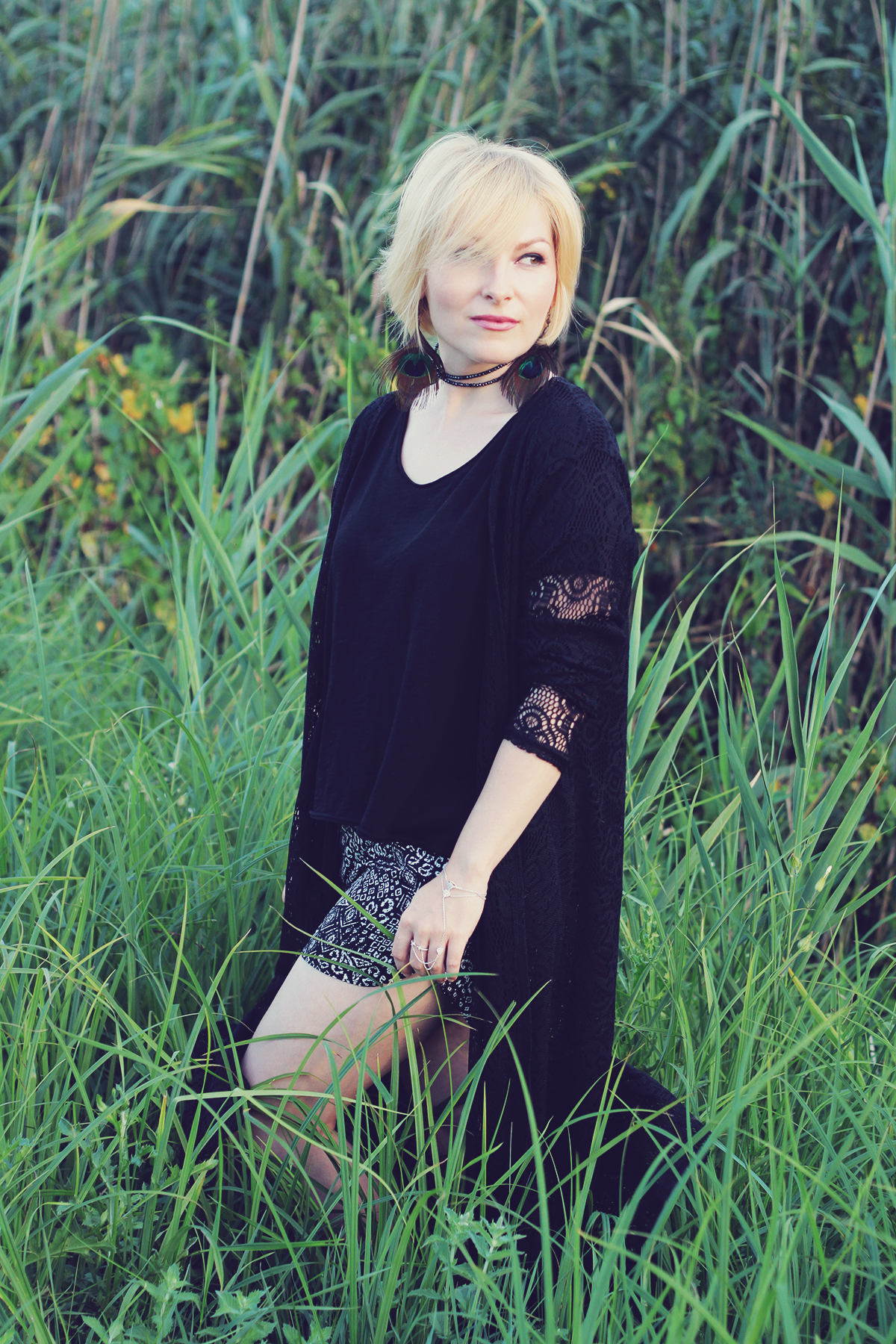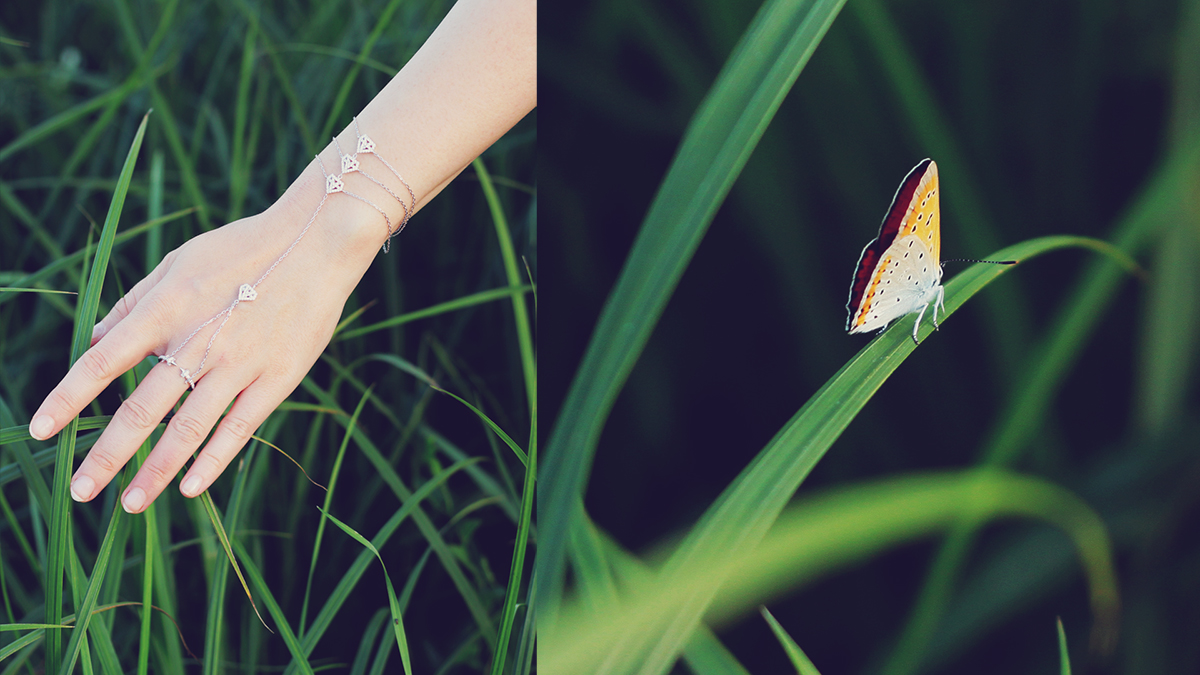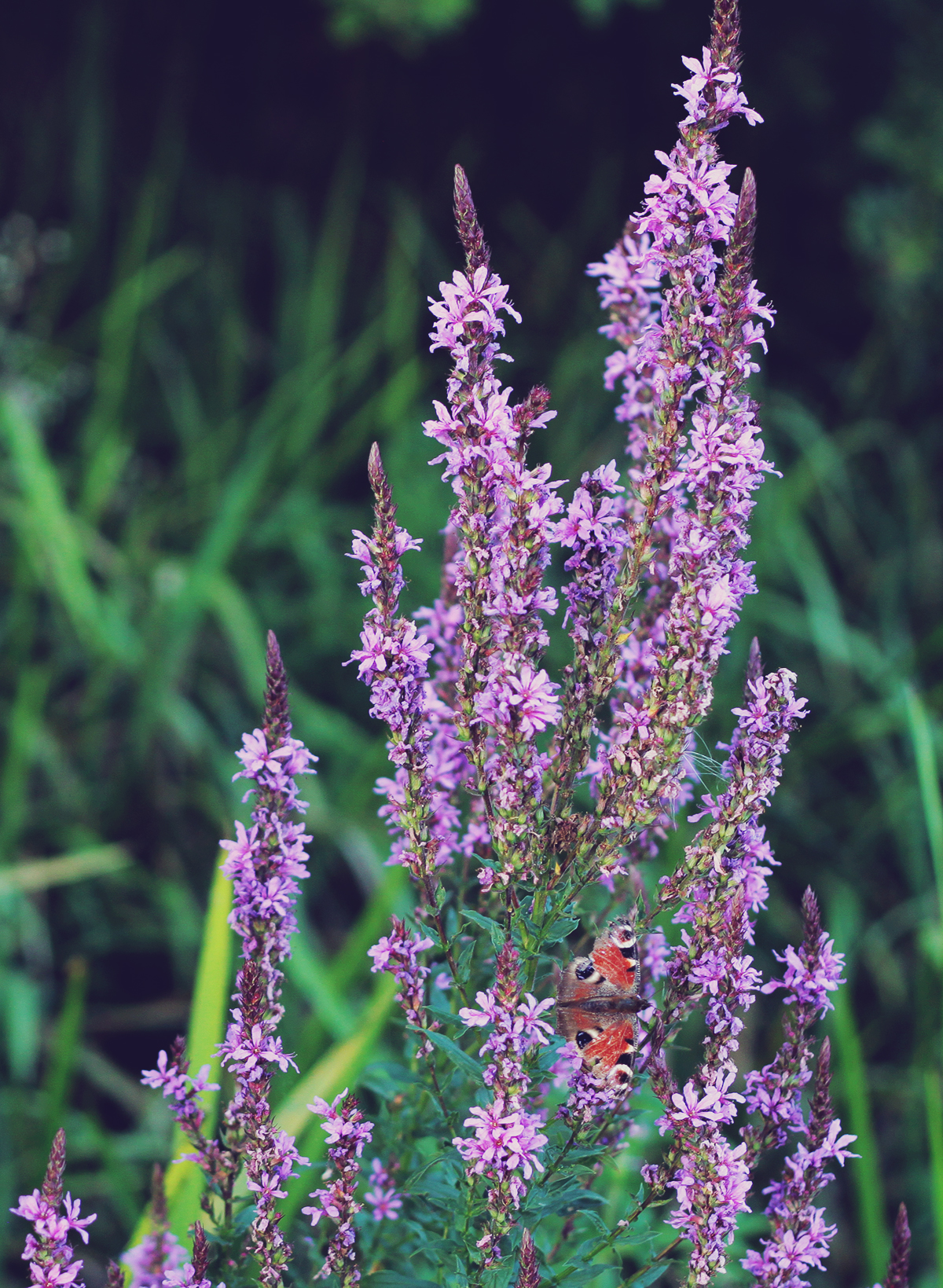 And this is the cute and beautiful case in which the bracelet arrived, along with the blue pouch. It traveled over seas and many lands and arrived intact. Kruger was curious also, I cannot slip a photo past him without his cute little paws making an appearance.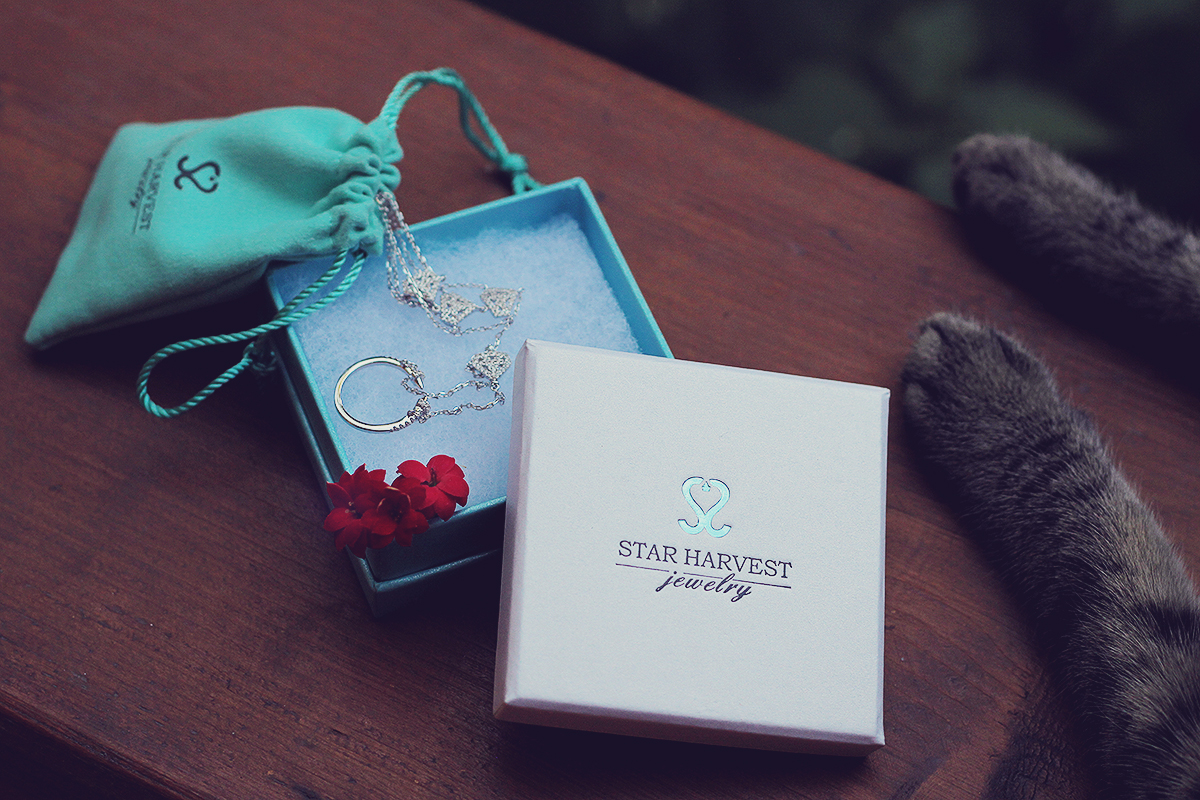 .
Thanks for reading and watching 🙂
Photos by Cata & me, editing by me.
.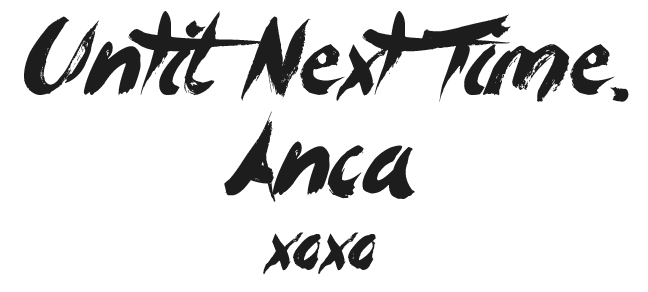 .
This post was brought to you by Star Harvest Silver Jewelry
.