Finally my hair is growing out into this cute bob with the perfect length. I don't even mind my roots showing. At least for a month or so I can pretend to be Kim Basinger in "9½ Weeks". She was so hot in that movie.
Speaking of hot, the legs are out again 🙂 in my favorite combo now: pink and black. If you ever wondered how to style a body hugging short skirt, without looking too flashy or resemble Julia Roberts in "Pretty Woman", before Richard Gere swooped her off her feet and gave her styling tips and a whole new wardrobe, look no further than here.
A short skirt can make or break your outfit mojo. Avoid at all cost flashy heels or pumps and opt for a cool shirt, tucked only in the front, some cool wedge or retro platforms, your Summer choker and your cool backpack that now has become a part of you. Effortless and minimal.
Wearing: Pink Flamingo Shirt // Stradivarius (also love this one), Skirt // H&M, Retro Platforms // H&M (on sale), Pink Backpack // Zara (cool one here), Pom-Pom // Dune London, Choker & Bracelet // Stradivarius, Sun Glasses // C&A.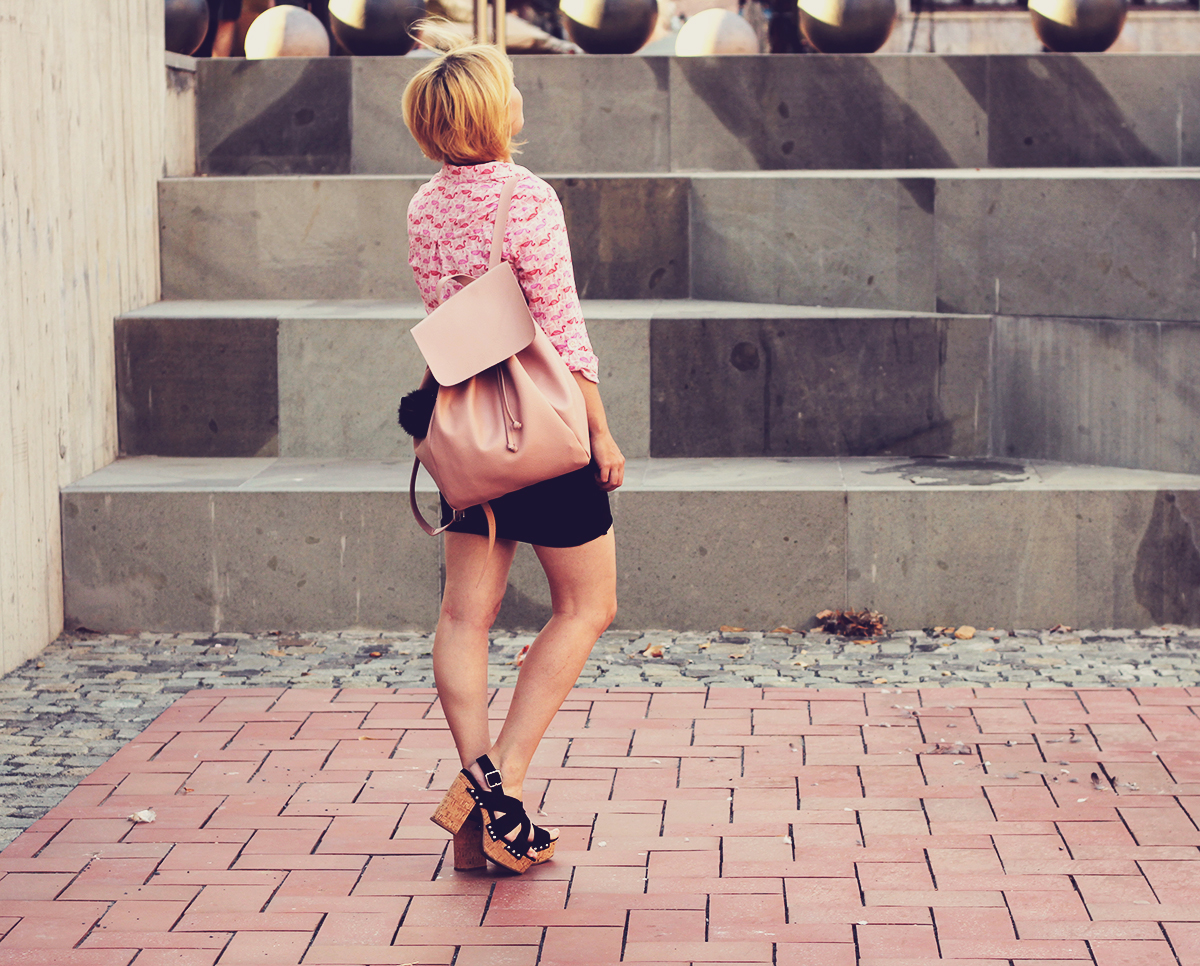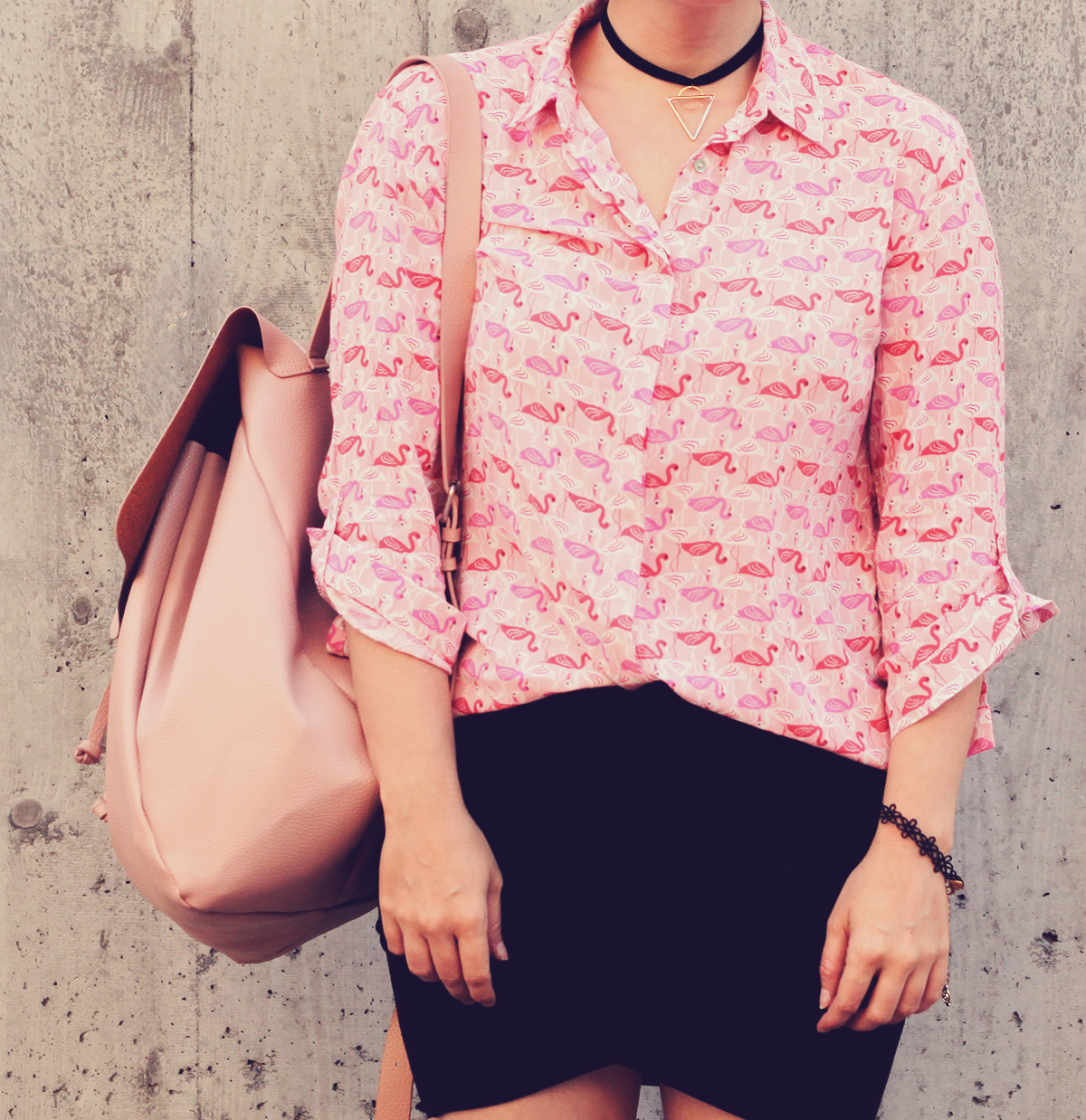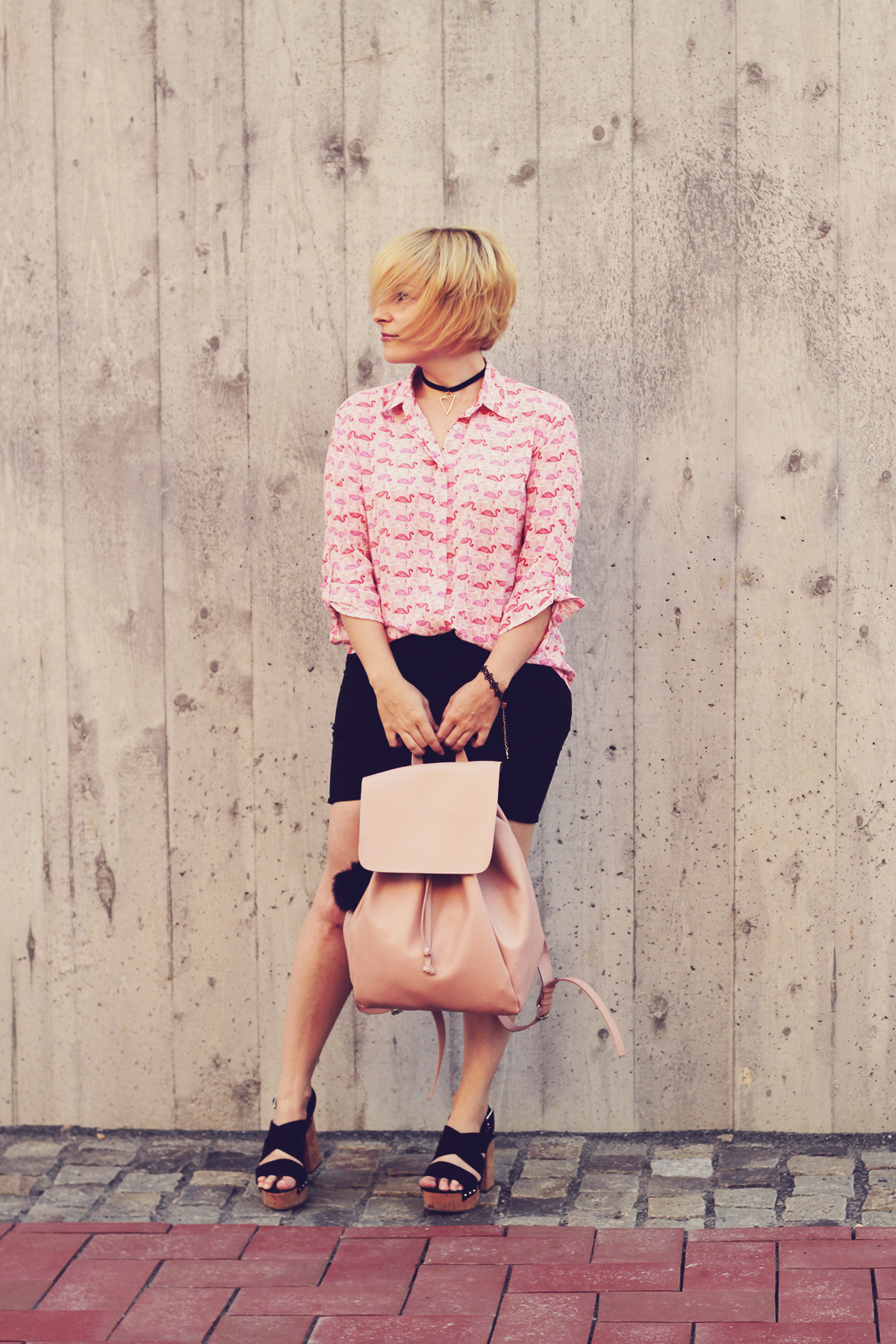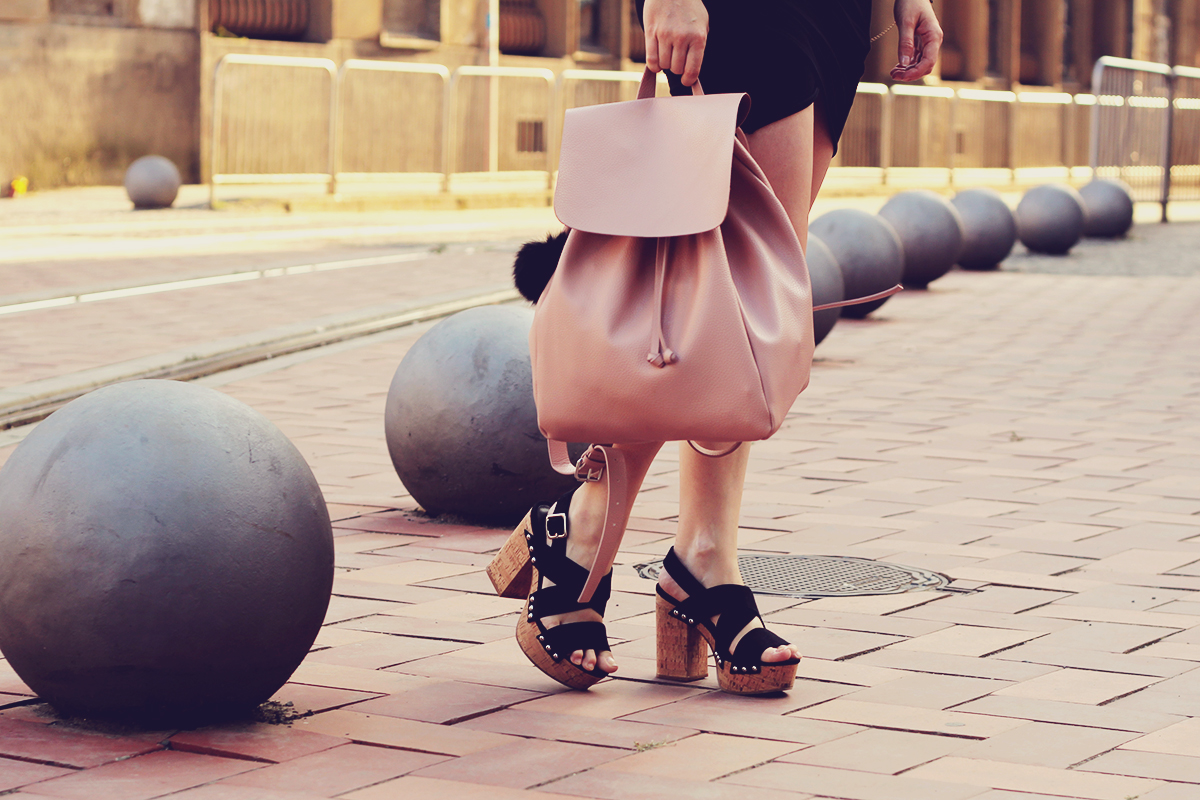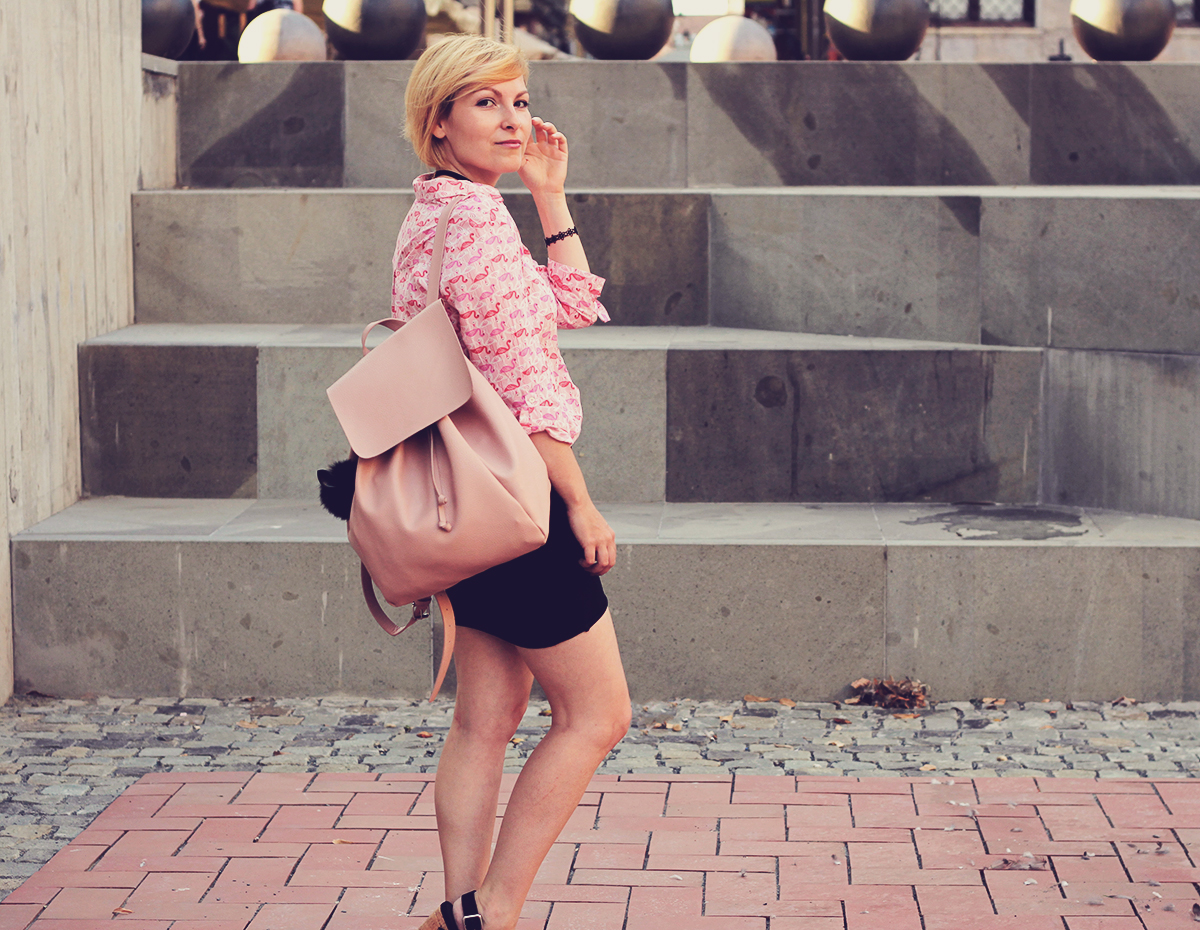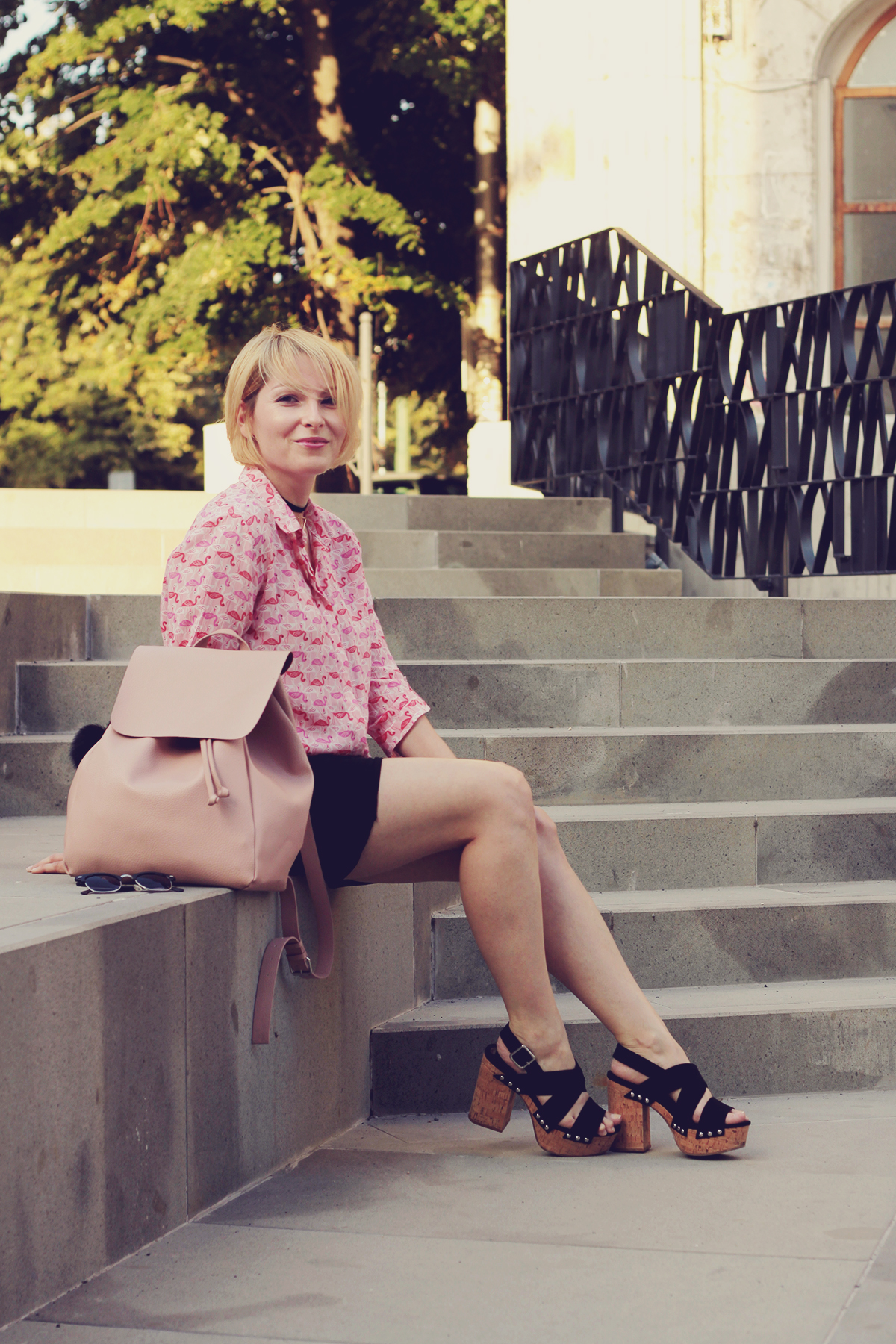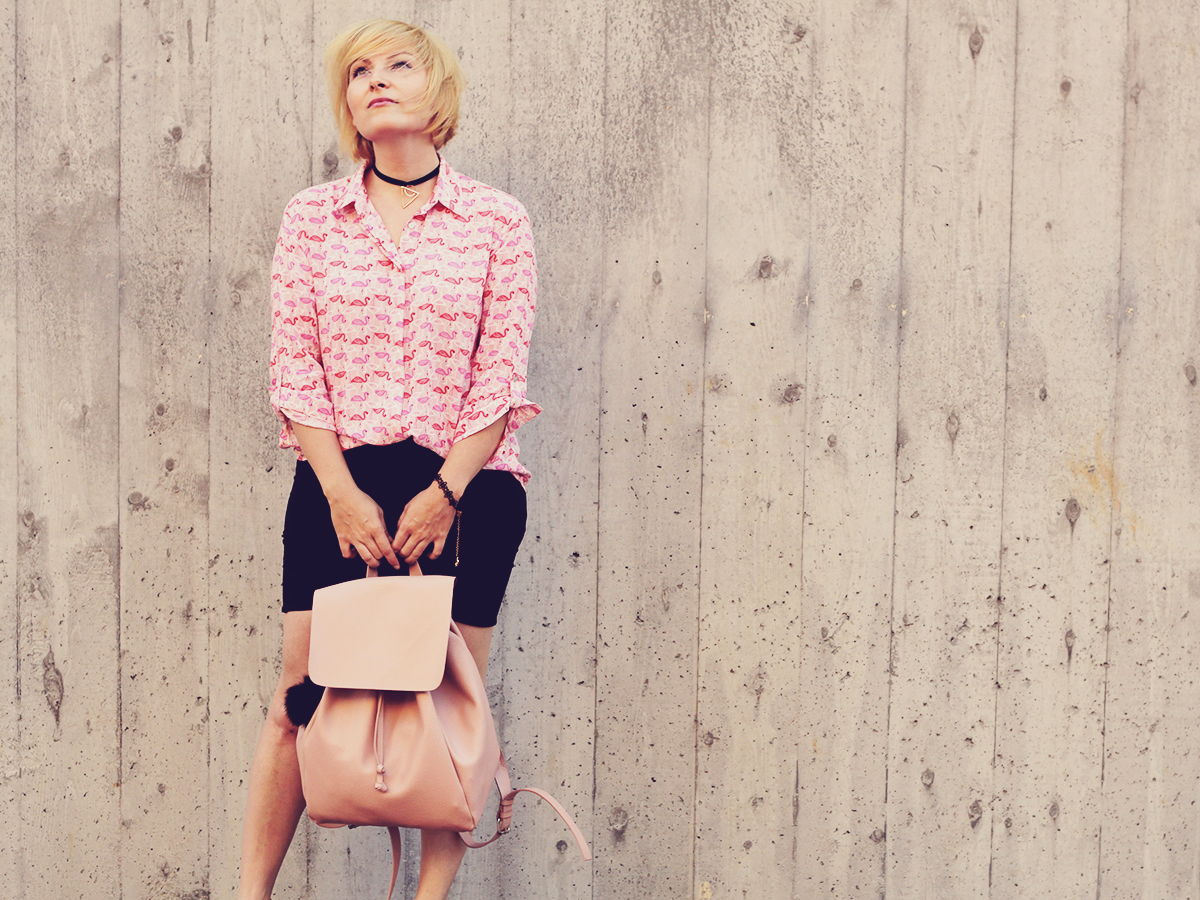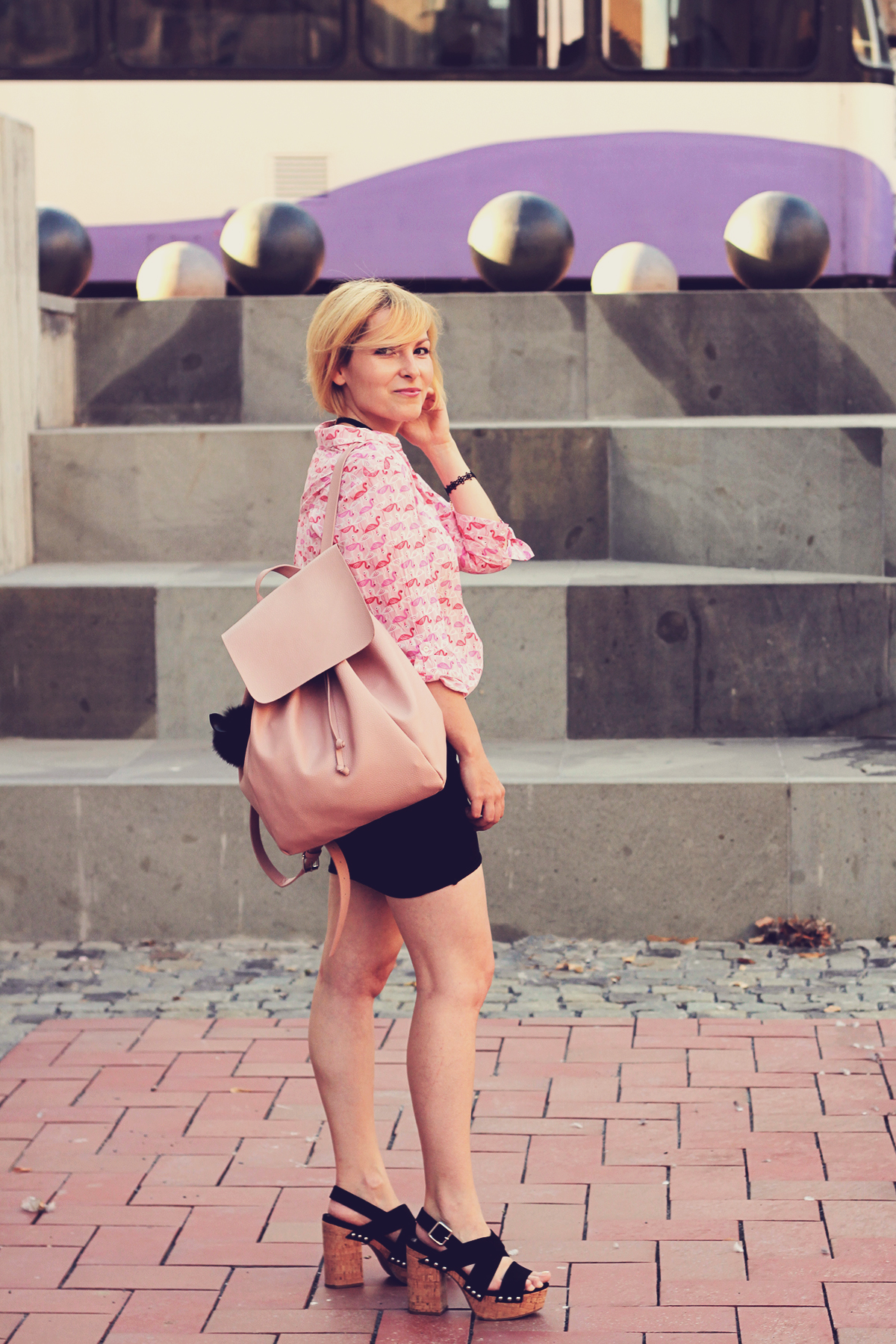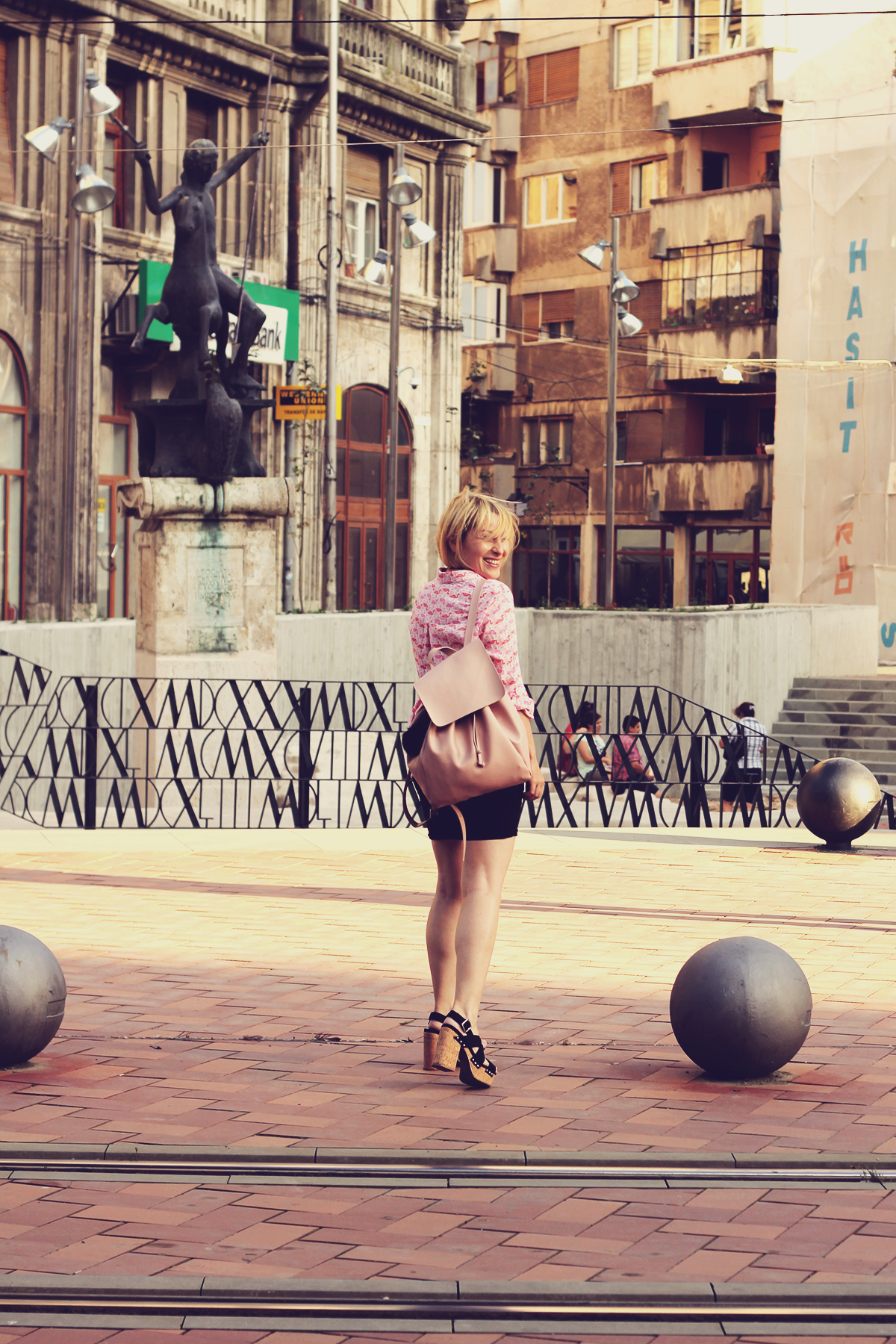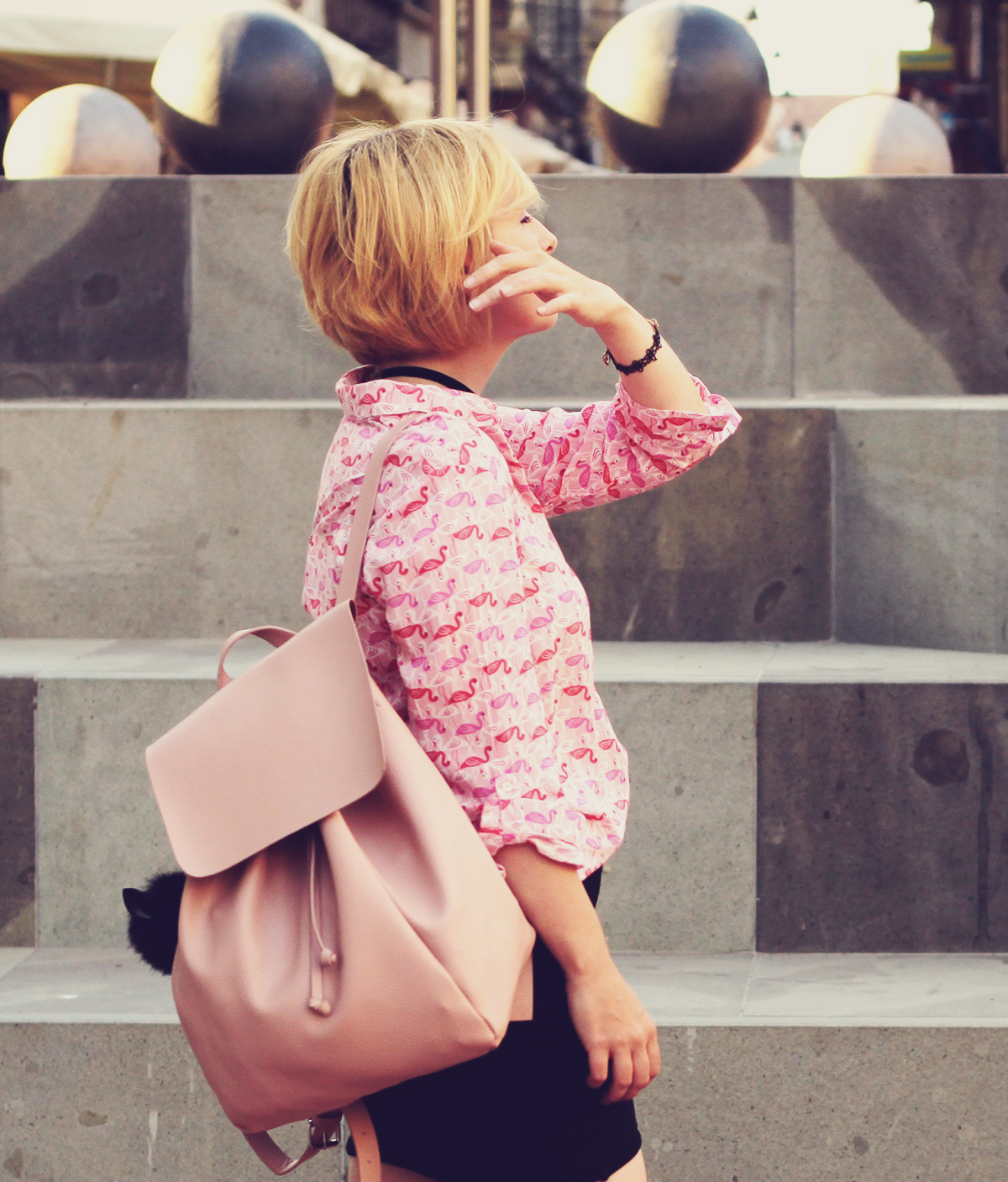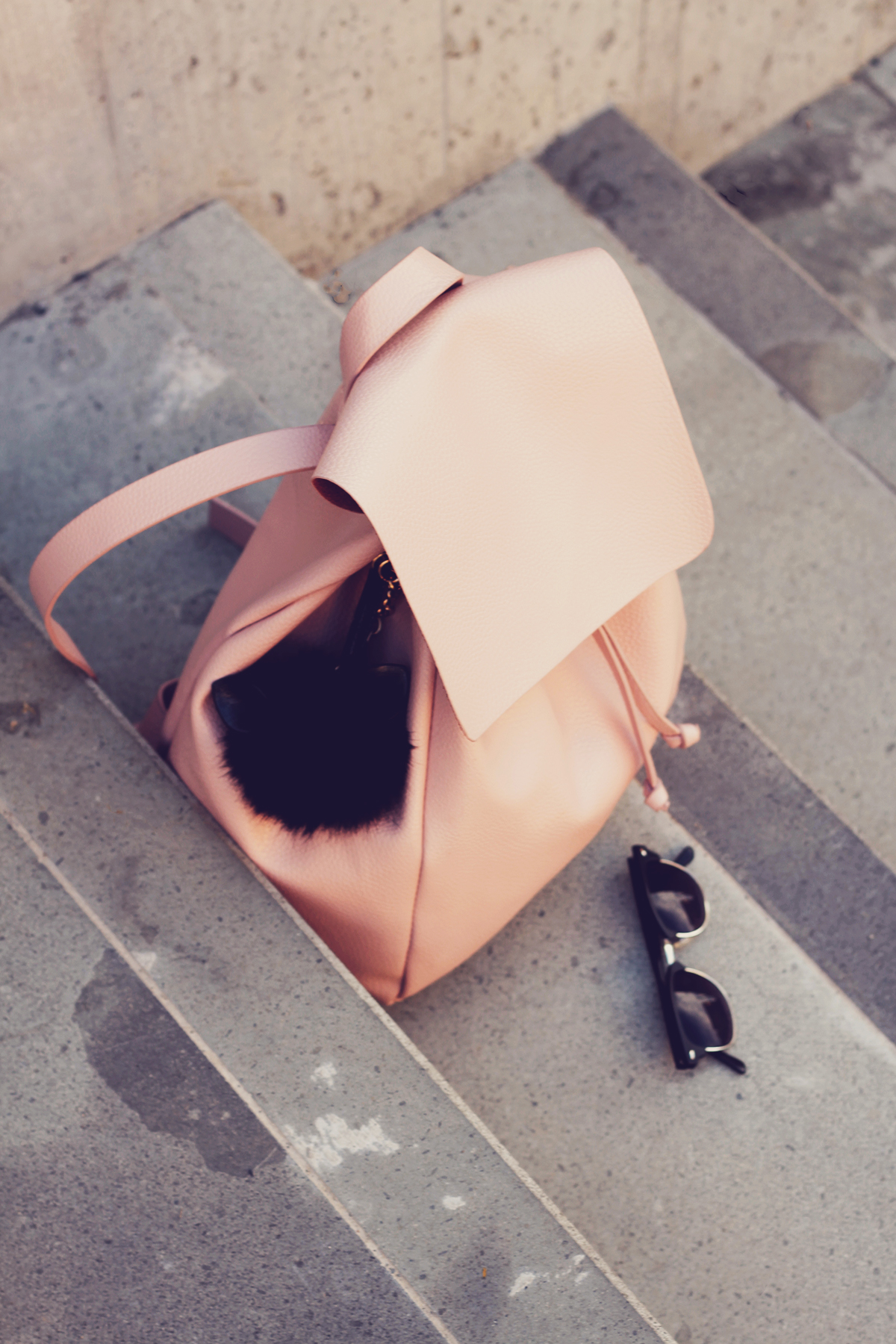 .
Thanks for reading and watching 🙂
Photos by Diana, edited by me.
.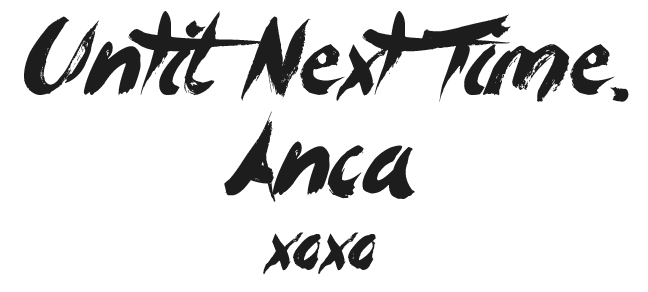 .