This is what you get when you search the bottom of your closet and find treasures. Anyone must have/own a check/plaid shirt. Perfect for those weekend getaways, in the coutryside side, out in nature. Nothing translates (fashion wise) more into relaxed mood than a checked shirt. Luckily  I have plenty because I LOVE them, but this oversized model I am wearing here is my favorite: loose enough for those chilly end of Summer nights and baggy enough for those hot Summer days. If it weren't for strict geography, you might think I'm the perfect cowgirl personified, only my cowgirl boots are missing.
This weekend was a 3 day extended weekend in my country (the Bank Holiday Weekend – Romanian version). That means everyone retreated somewhere in the country side. Us? We spent 2 days in a huge Summer vacation house, courtesy of Cata's father. We don't go there very often, but when we do, we take in the beautiful scenery, the fresh air and lazy sunny days. I spent my time taking lots of photos and although we wanted to visit a lake that was too far away to begin with, I had a change of outfit, because we didn't go, because the far away thing. I had in mind a fairytale shoot that by the time I had to prepare was too lazy for and was too hot for complicated make-up. So I decided to shoot what I had on because, seriously, was much more appropriate. I'm going to be a fairy on a lake? Sure, in my mind that seemed do-able. Next time.
I used my pink floral crown bought in Istanbul to pimp out my wool hat and make it more Summer-ish.
p.s. Recently, besides buying only a set of chokers, I began making mine at home, using those pieces of strands that are sewn into the garments, to keep them form falling off the hangers. You know the ones I'm talking about, you sometimes cut them off like I do. Since I hate throwing stuff away, besides labels, thought they make perfect choker material. Why not? Some are beautiful and delicate in design. These 2 single blue ones are from a floral blue romper I had previously photographed here.
Wearing: Oversized Check/Plaid Shirt // New Yorker (old), Crop-Top // H&M (old), Wool Hat // H&M, Jeans // Bershka, Chokers // Stradivarius, Flat Sandals // CCC Shoes (old).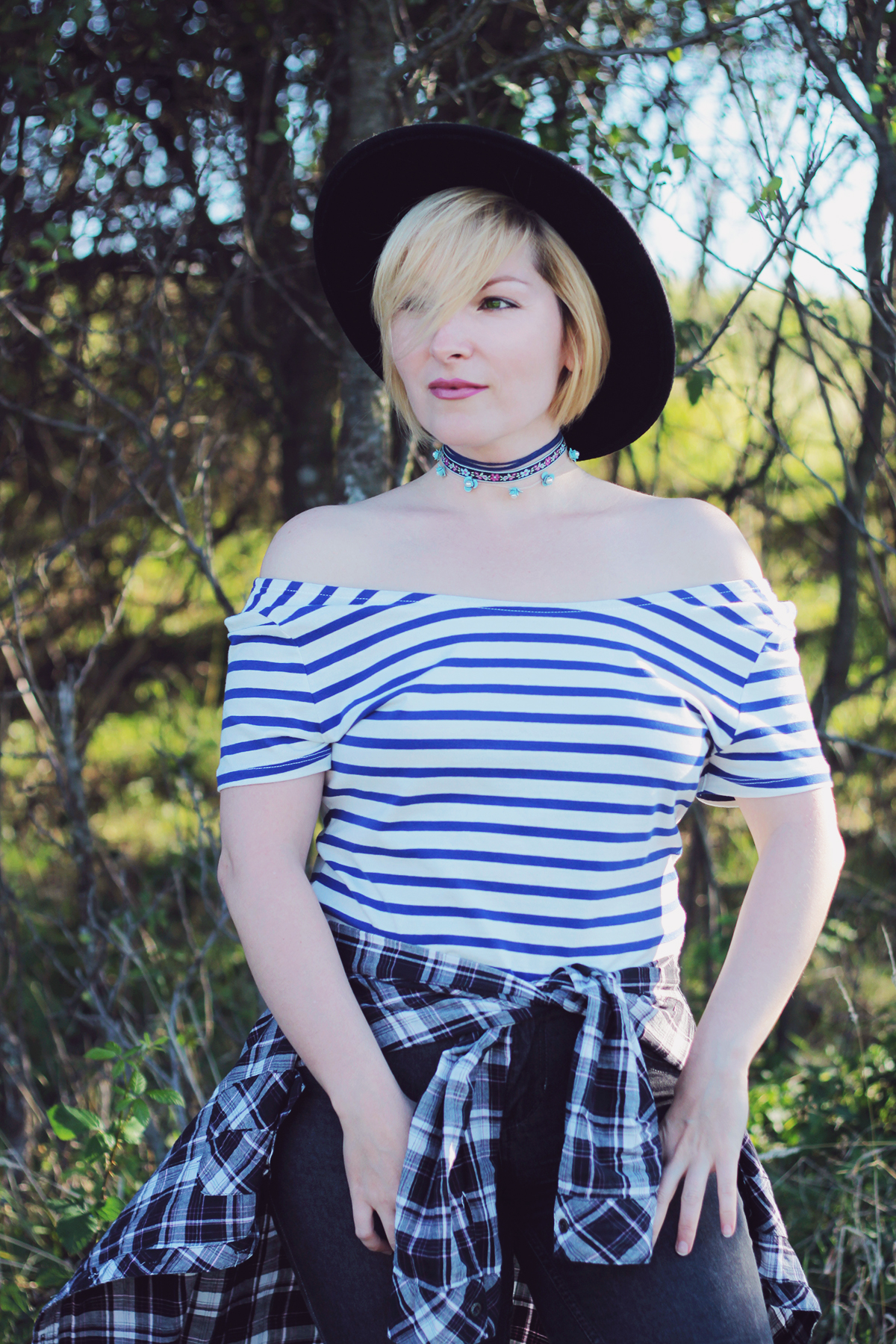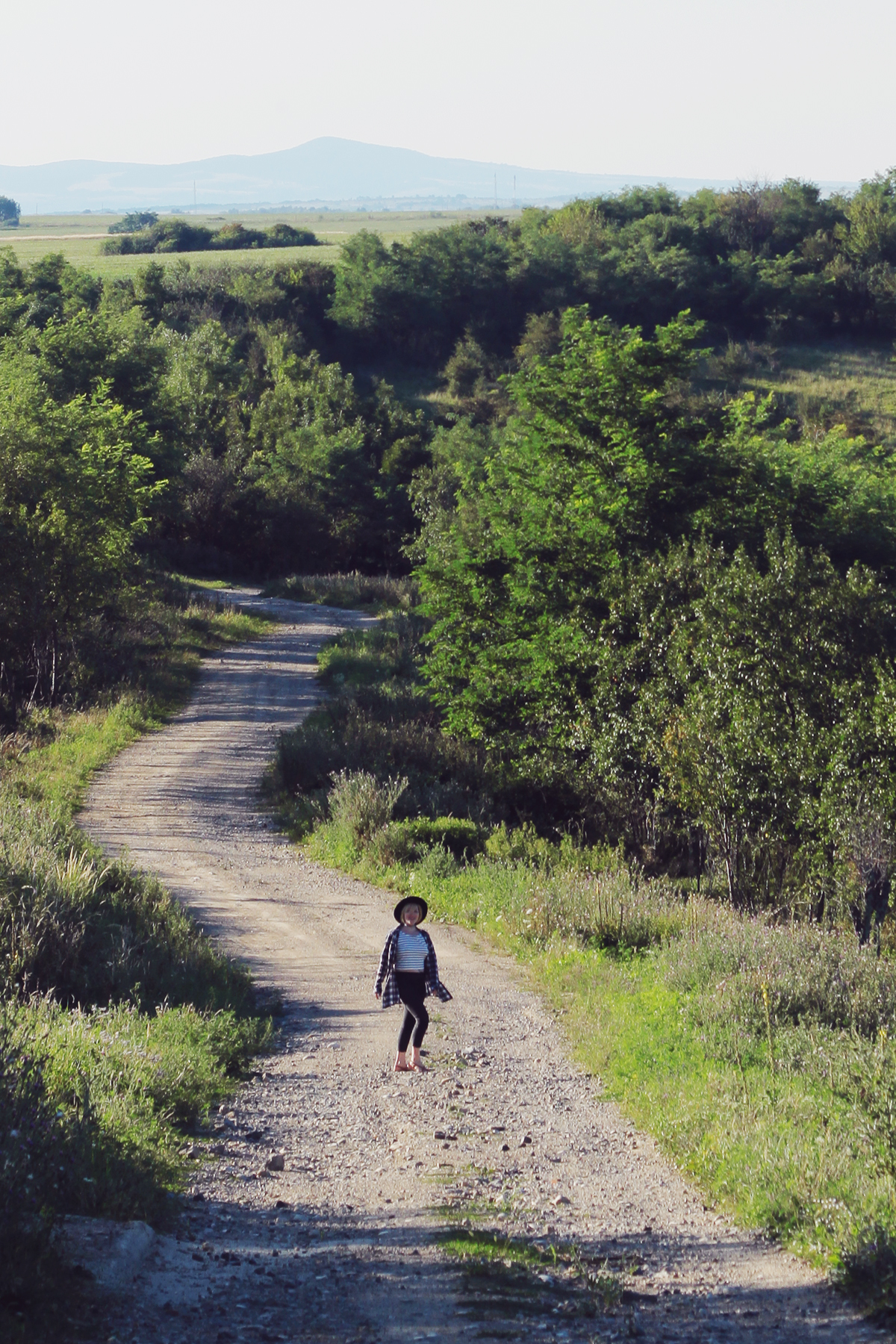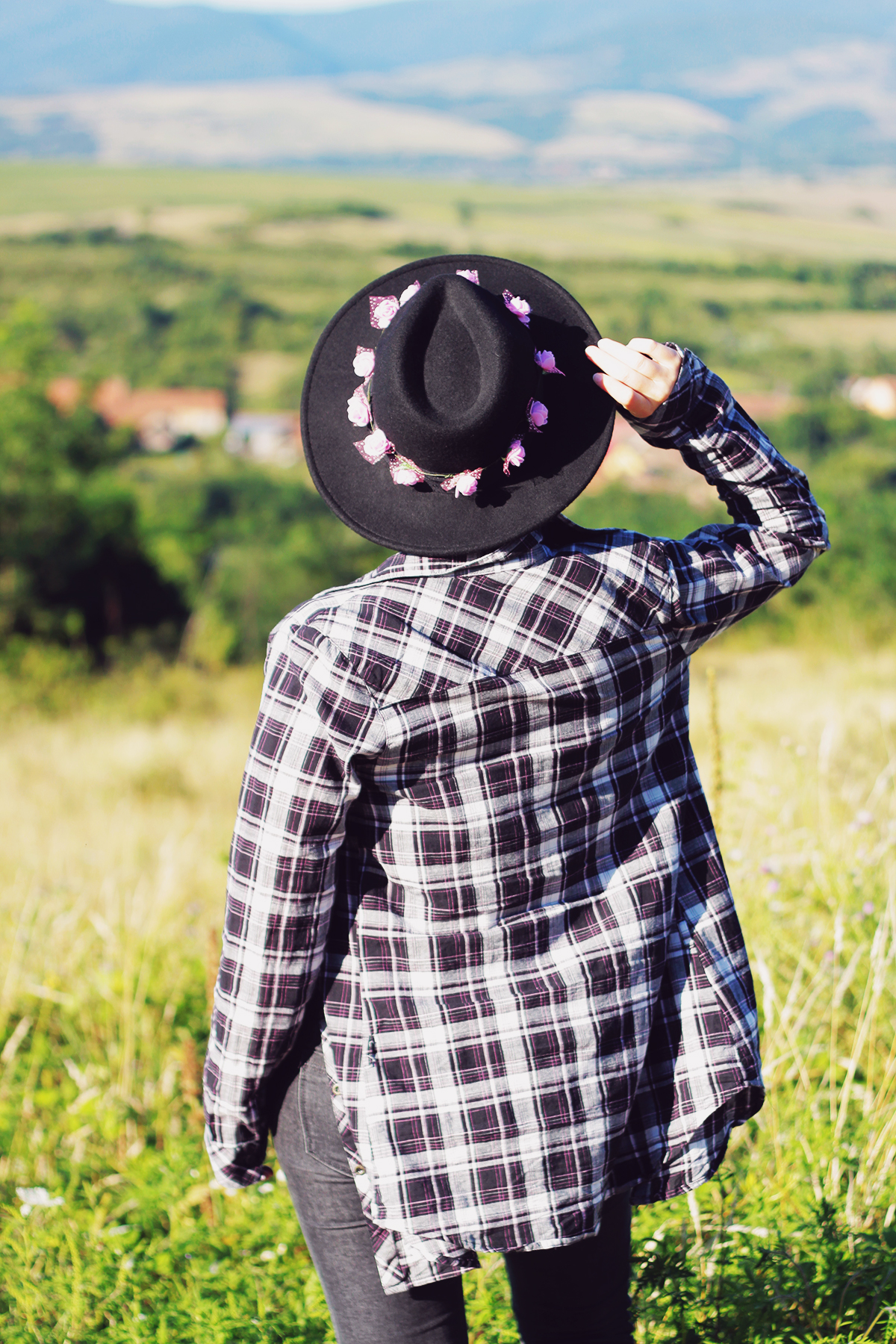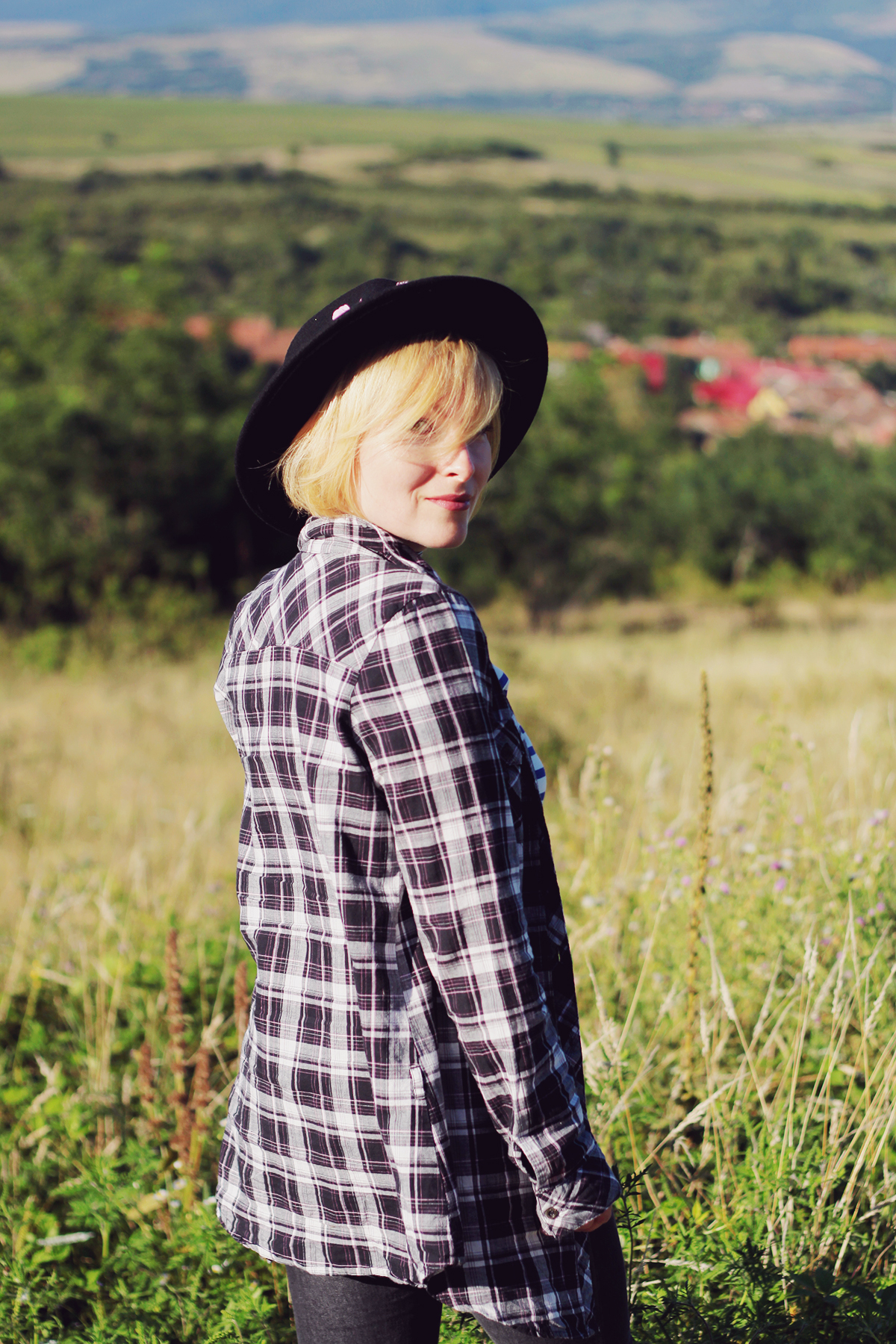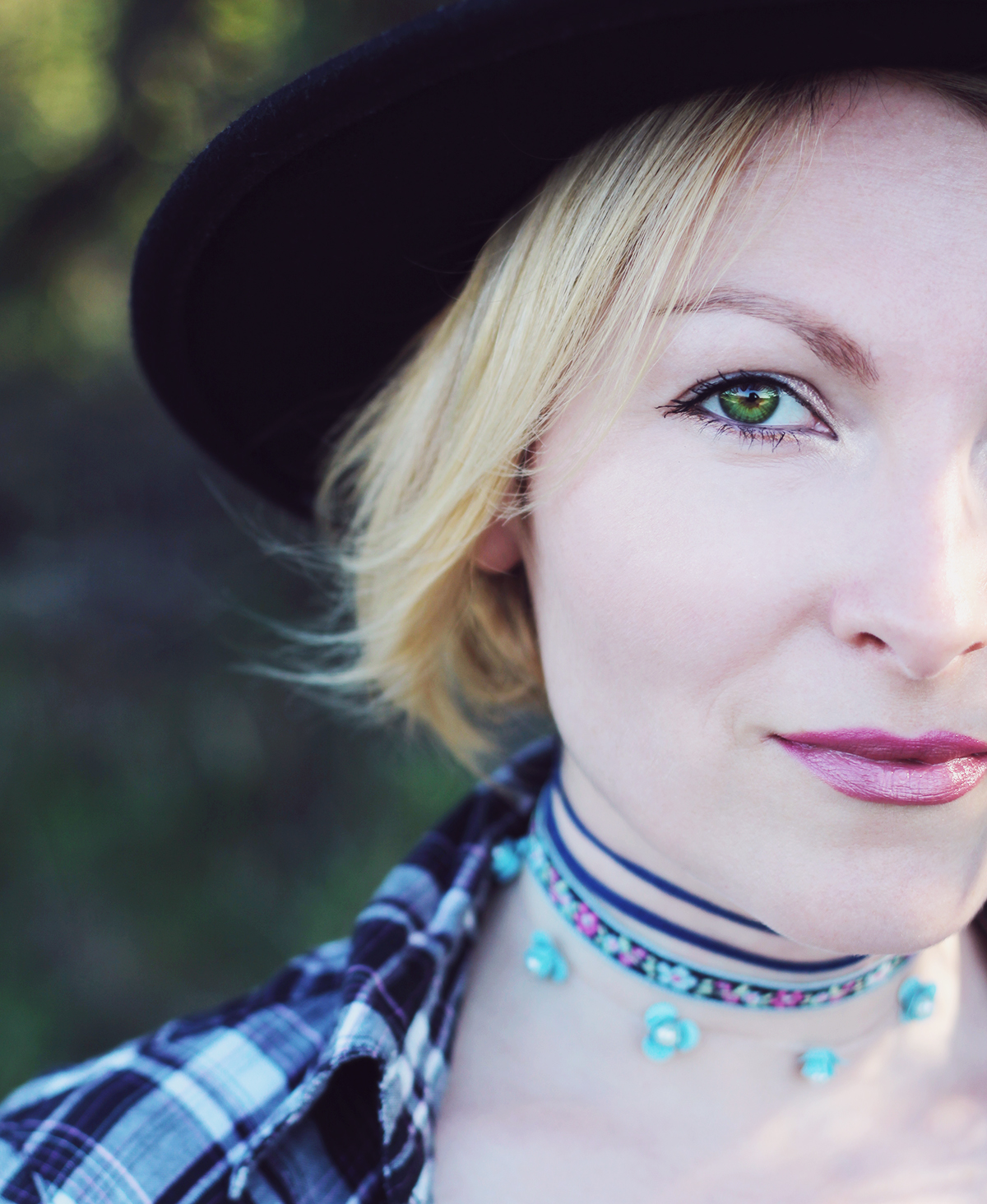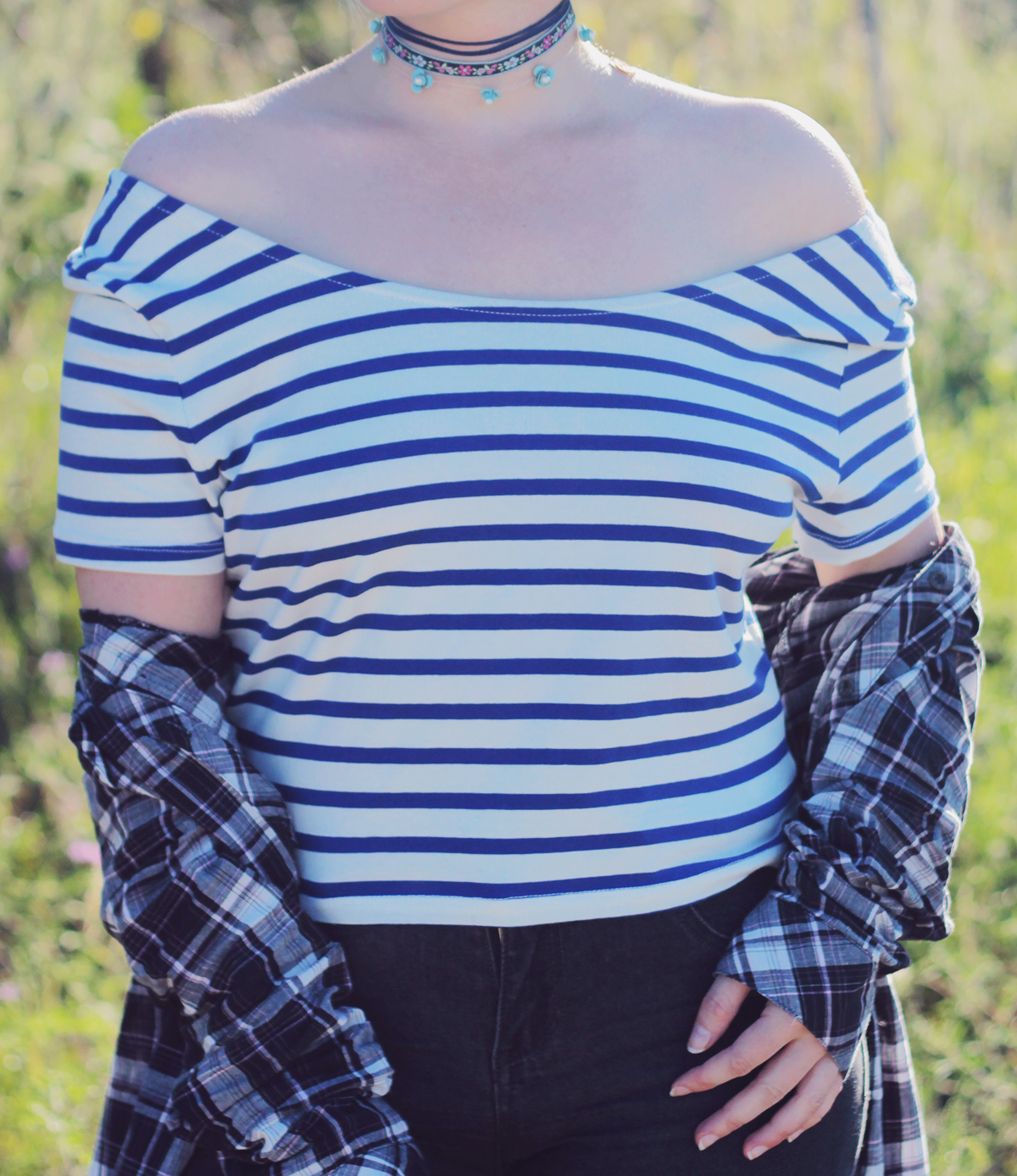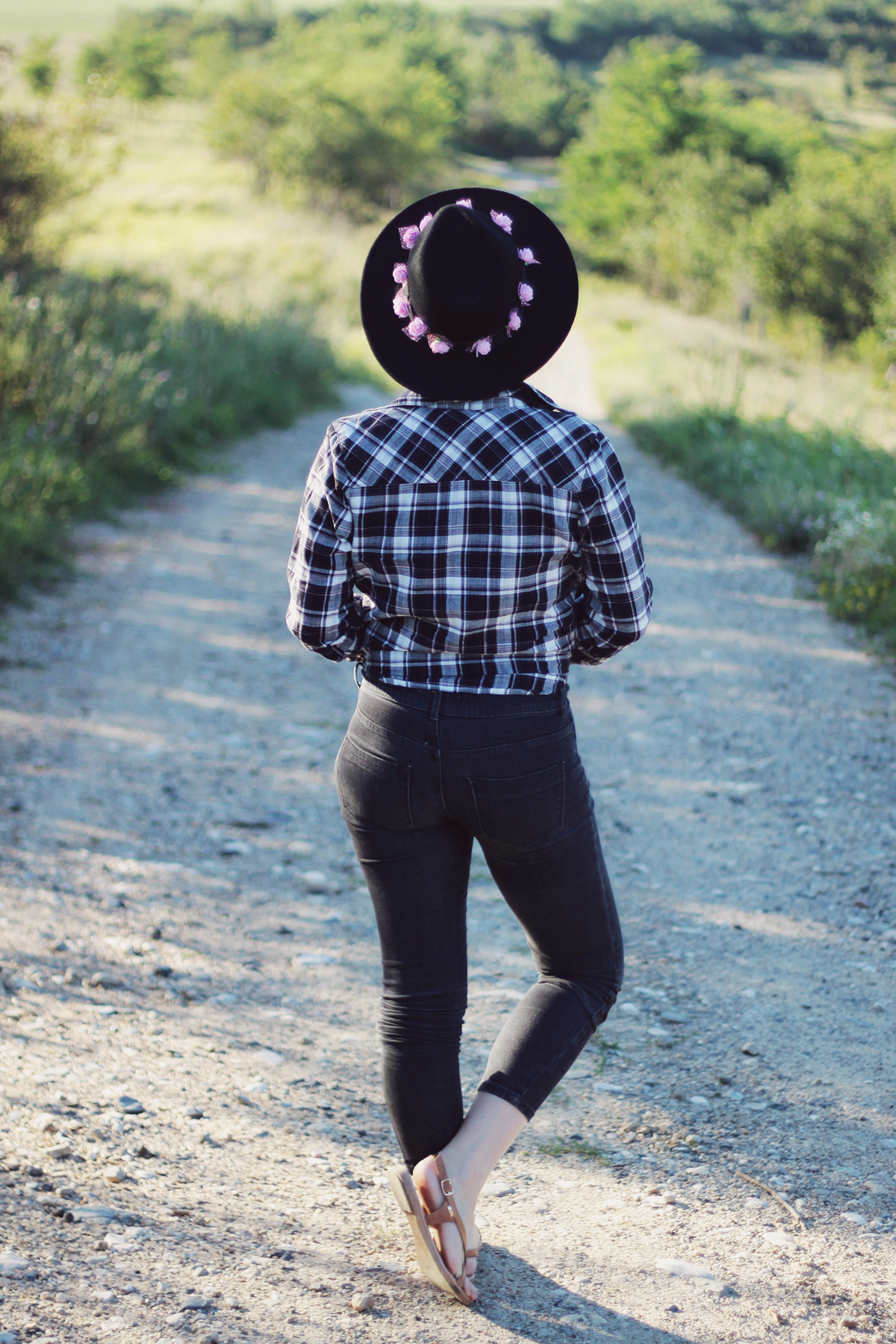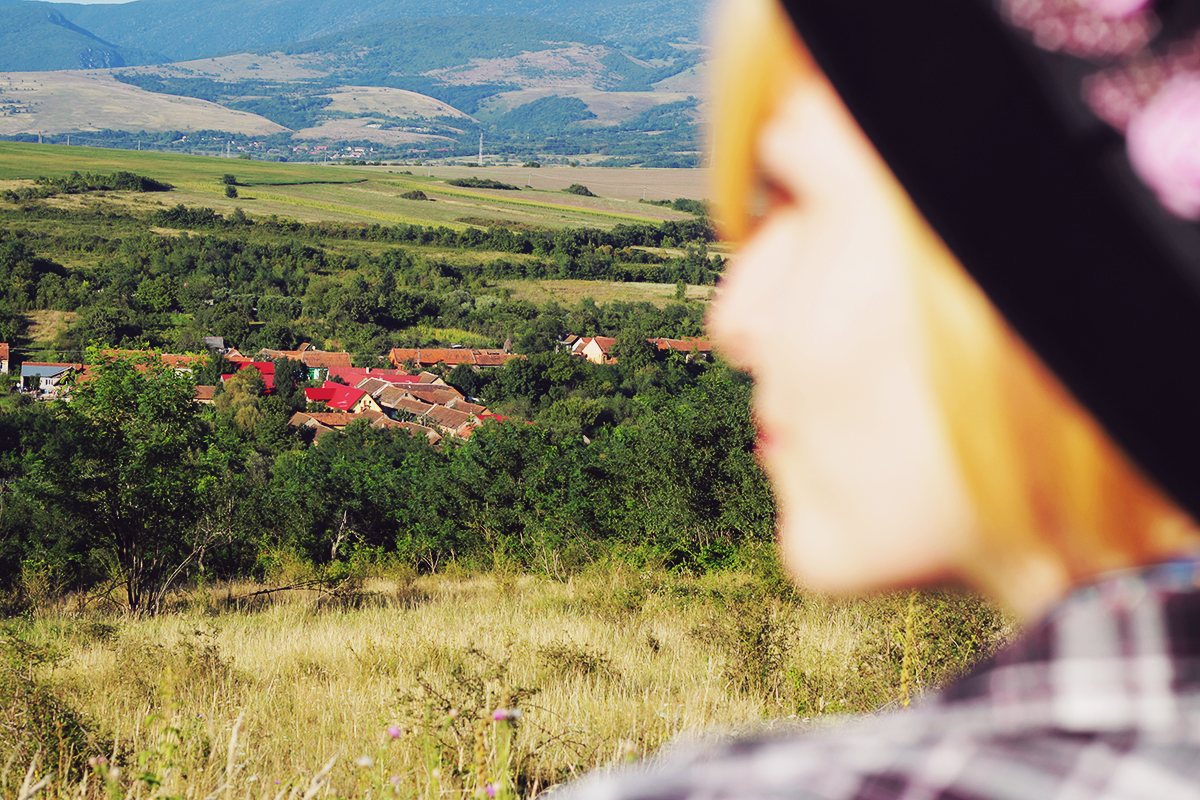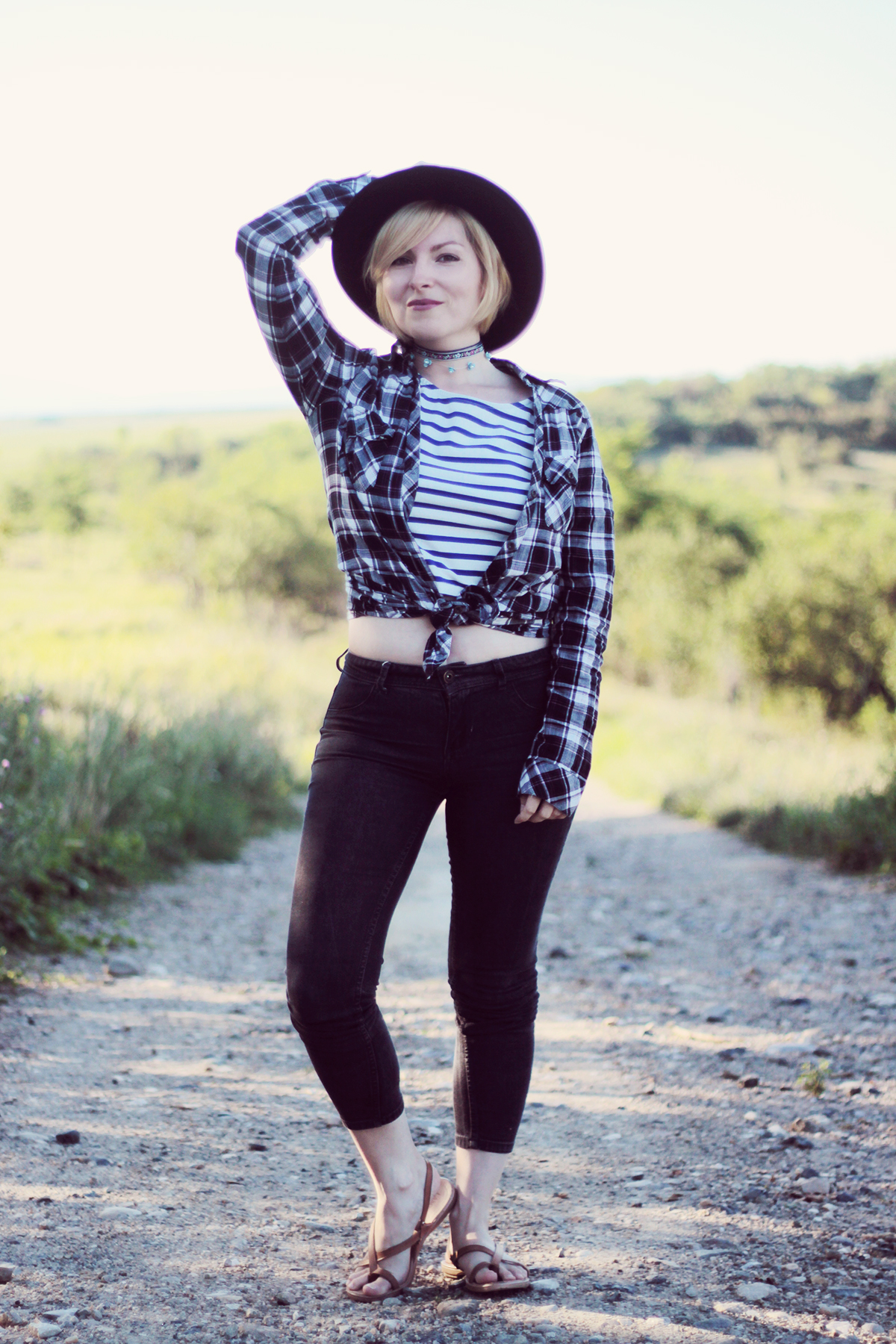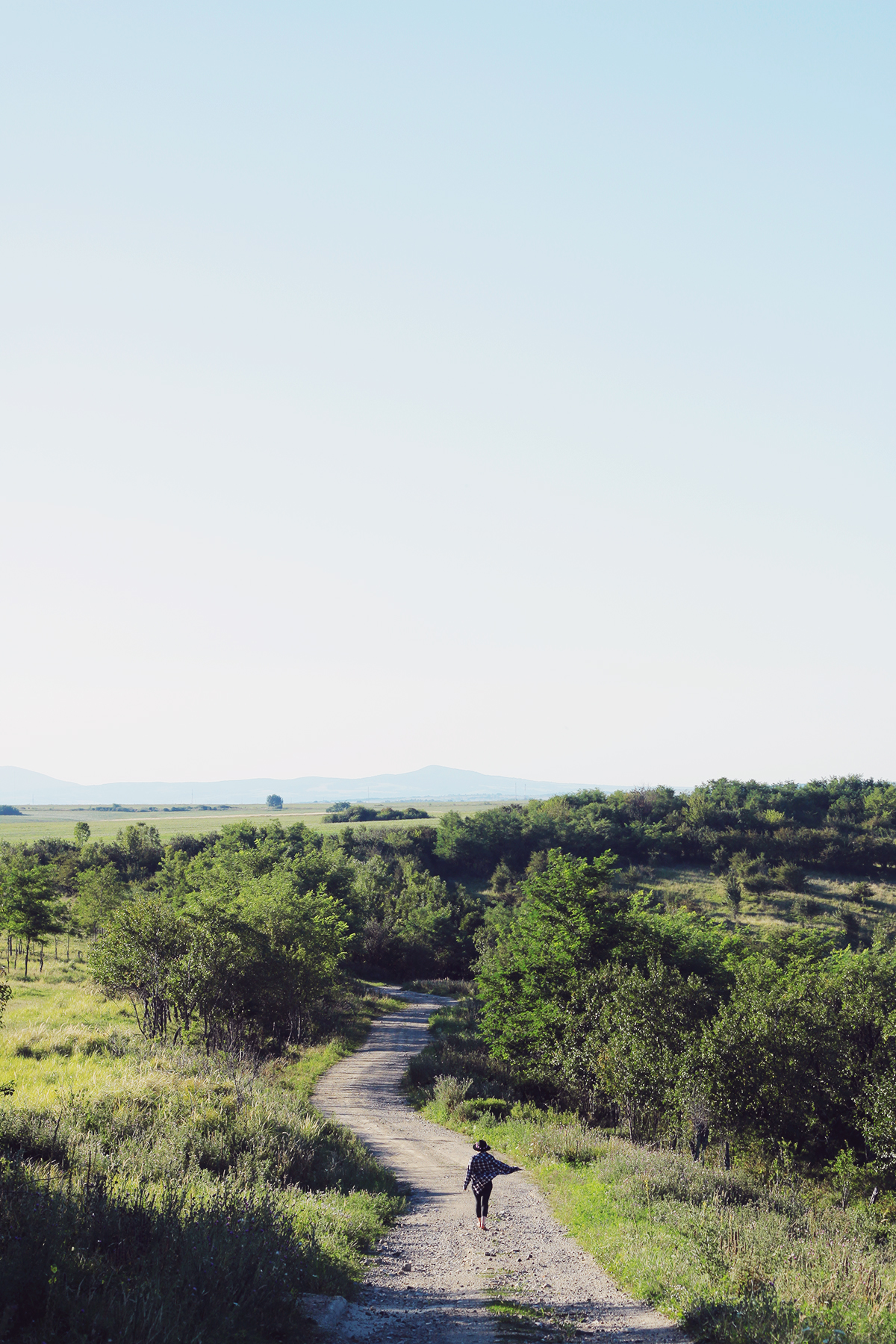 .
Thanks for reading and watching 🙂
Photos by Cata, edited by me.
.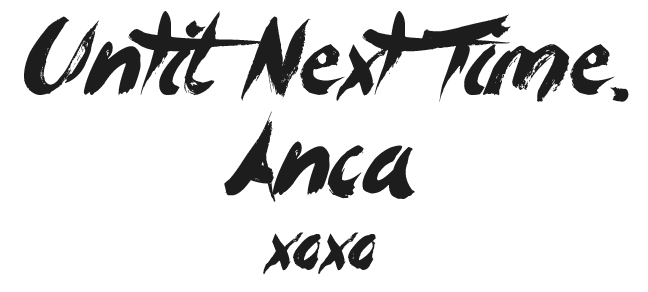 .
Before I go, I'll leave you with these beautiful all yellow flowers I had photographed earlier in the morning.