Back to School, Autumn leaves, rain, oh, the cold… gobbledygook! I am sticking to Summer for as much as I can!
Luckily I can still rock some off-the shoulder awesomeness and ruffle madness with this very cute top I got from Zaful.com. I have awesome collar bone and shoulder game (not to toot my own horn or anything ), but this top really enhances that, and I love it! But I'm not gonna lie to you, it was a pain ironing it. Next time I will steam iron. On to the next goodie.
I am going to say only this good thing about Autumn: the accessory of the year will be transitioning very smoothly into the new season. You all know what I'm talking about – the choker. I've previously stated that I only bought myself only one set, and now I can add another to the collection – the wrap choker. It's long, I can wrap it any way I want to, style it any way I want to. I really like the little silver cone details. Love it! Gotta say, lots of love going on in this post.
Lastly, the final item that completes this look, the very cute and very adorable cat shape tote bag. How could I not? It had my name on it. Very cute, very versatile and very wearable.
Love, love, looove 🙂 Zaful.com.
Wearing: Flare Sleeve Off-The Shoulder Blouse // Zaful, Wrap Choker // Zaful, Cat Shape Tote Bag // Zaful, Kate Jeans // Koton, White Ellen High Court Shoes by Dorothy Perkins // zoot.ro.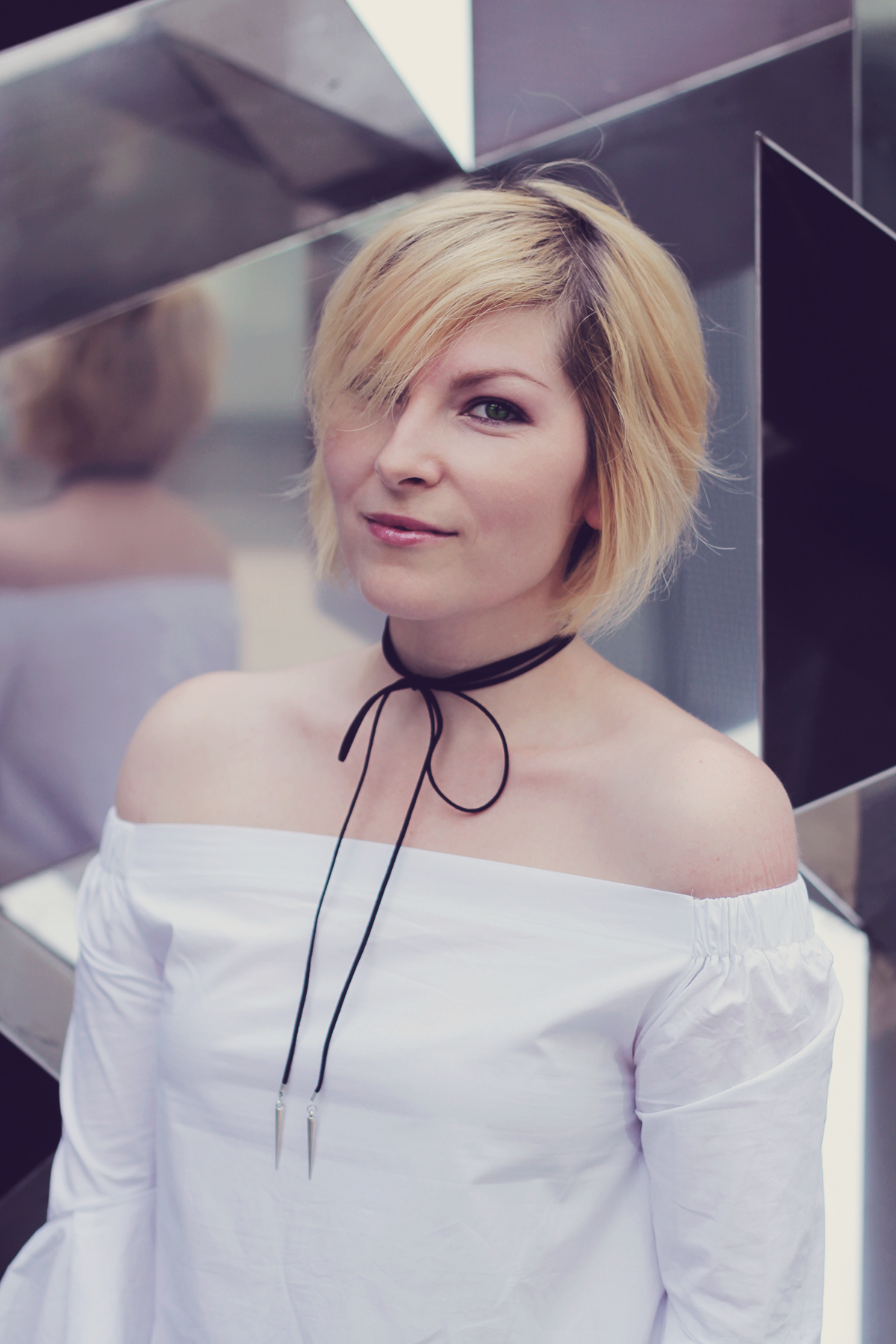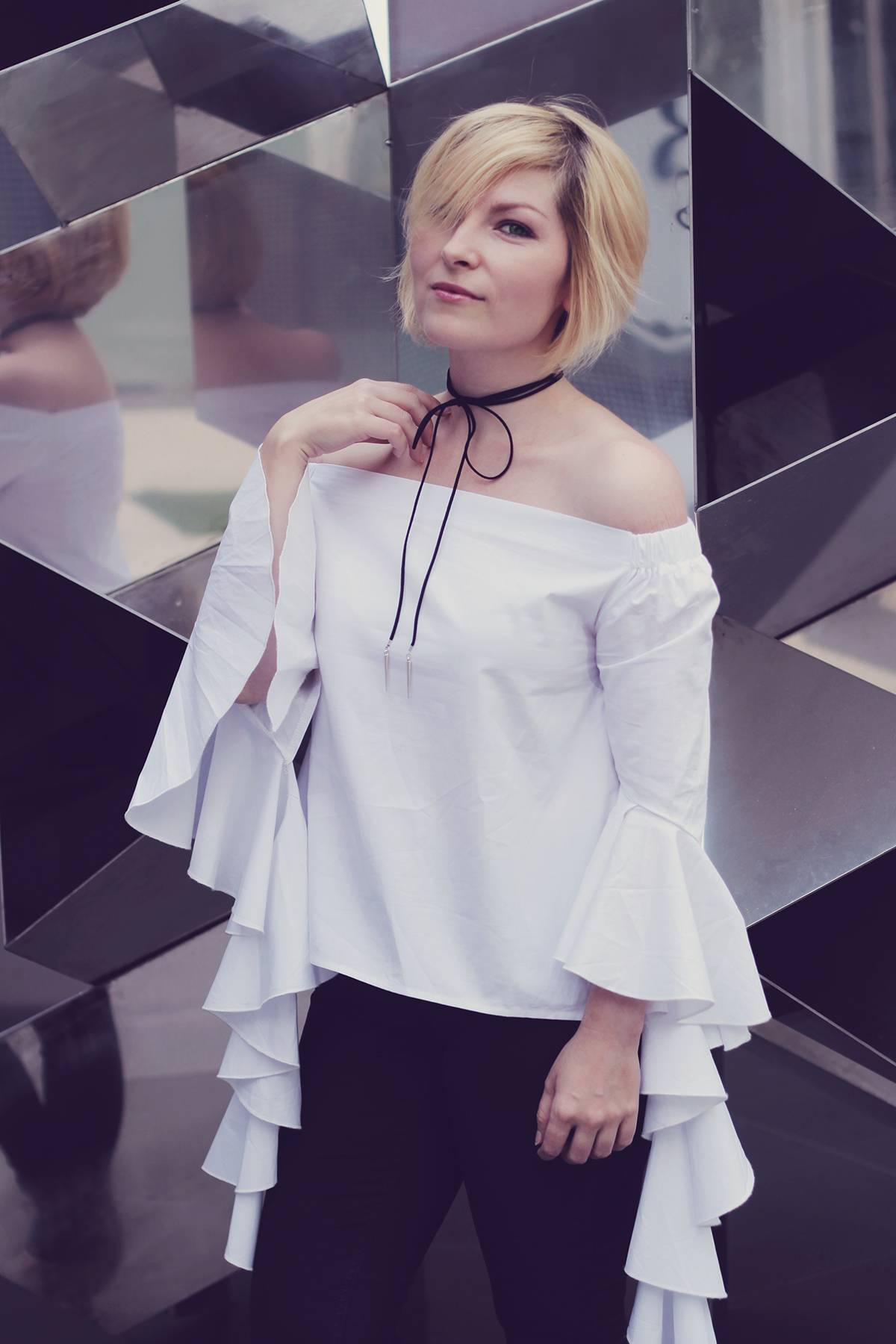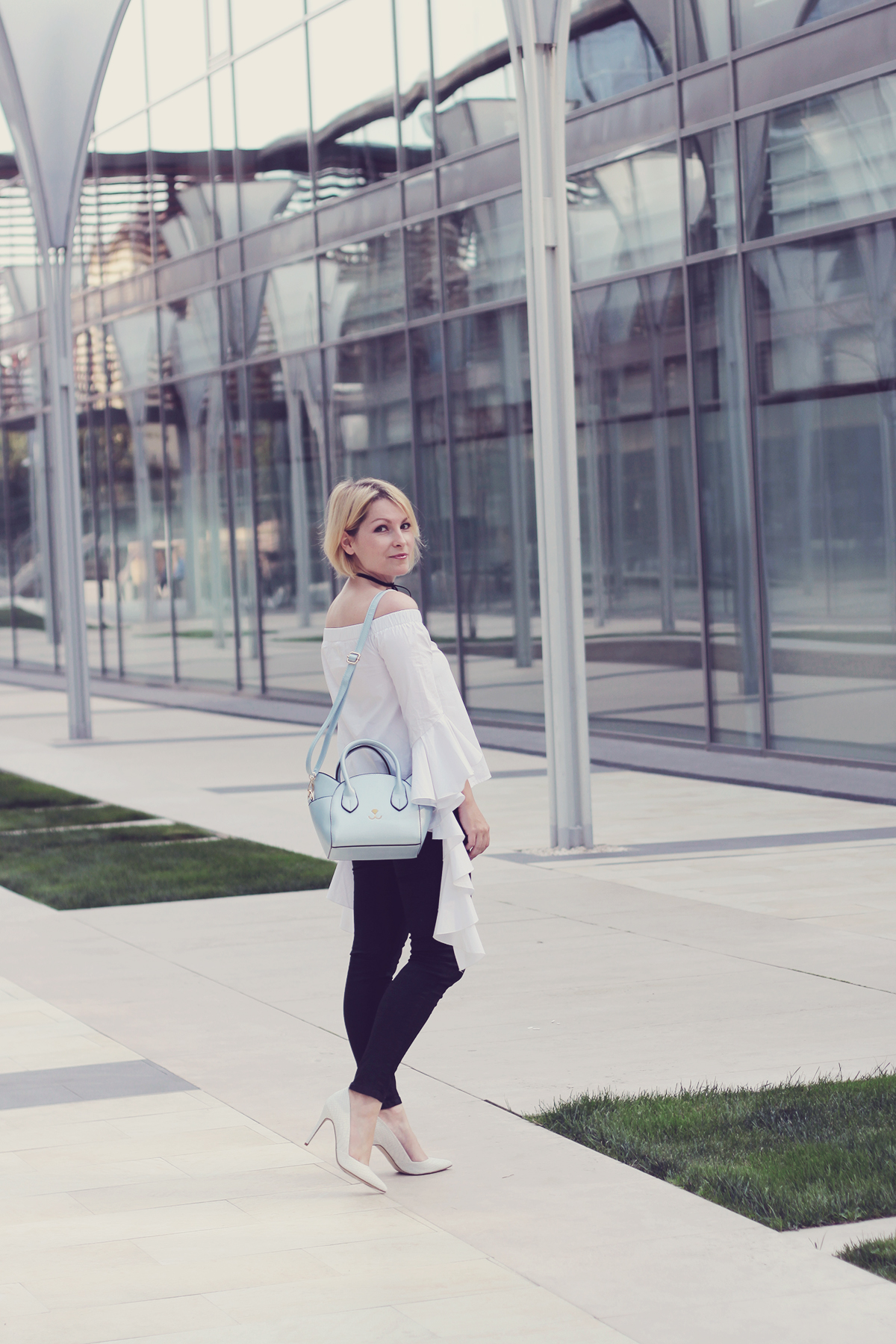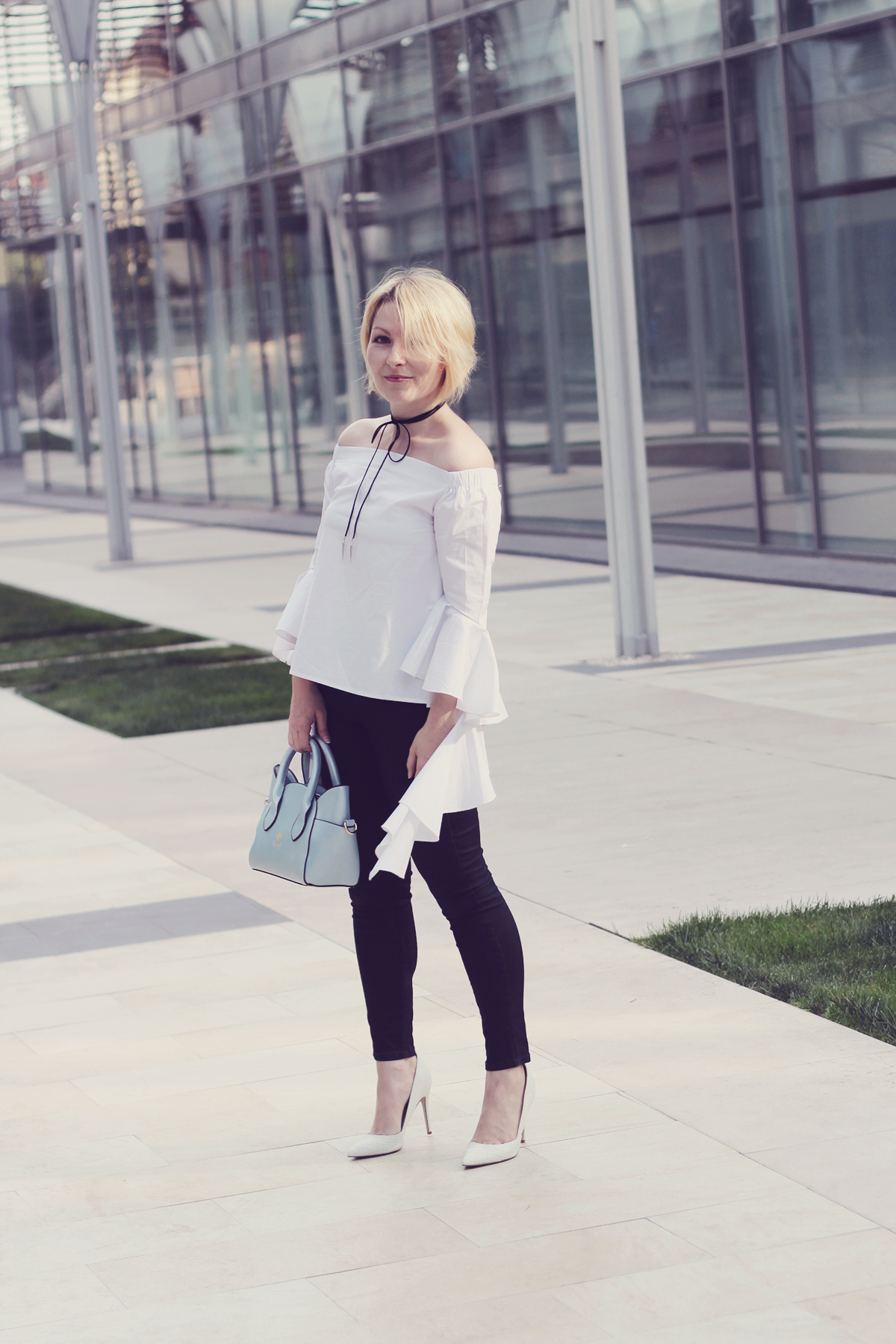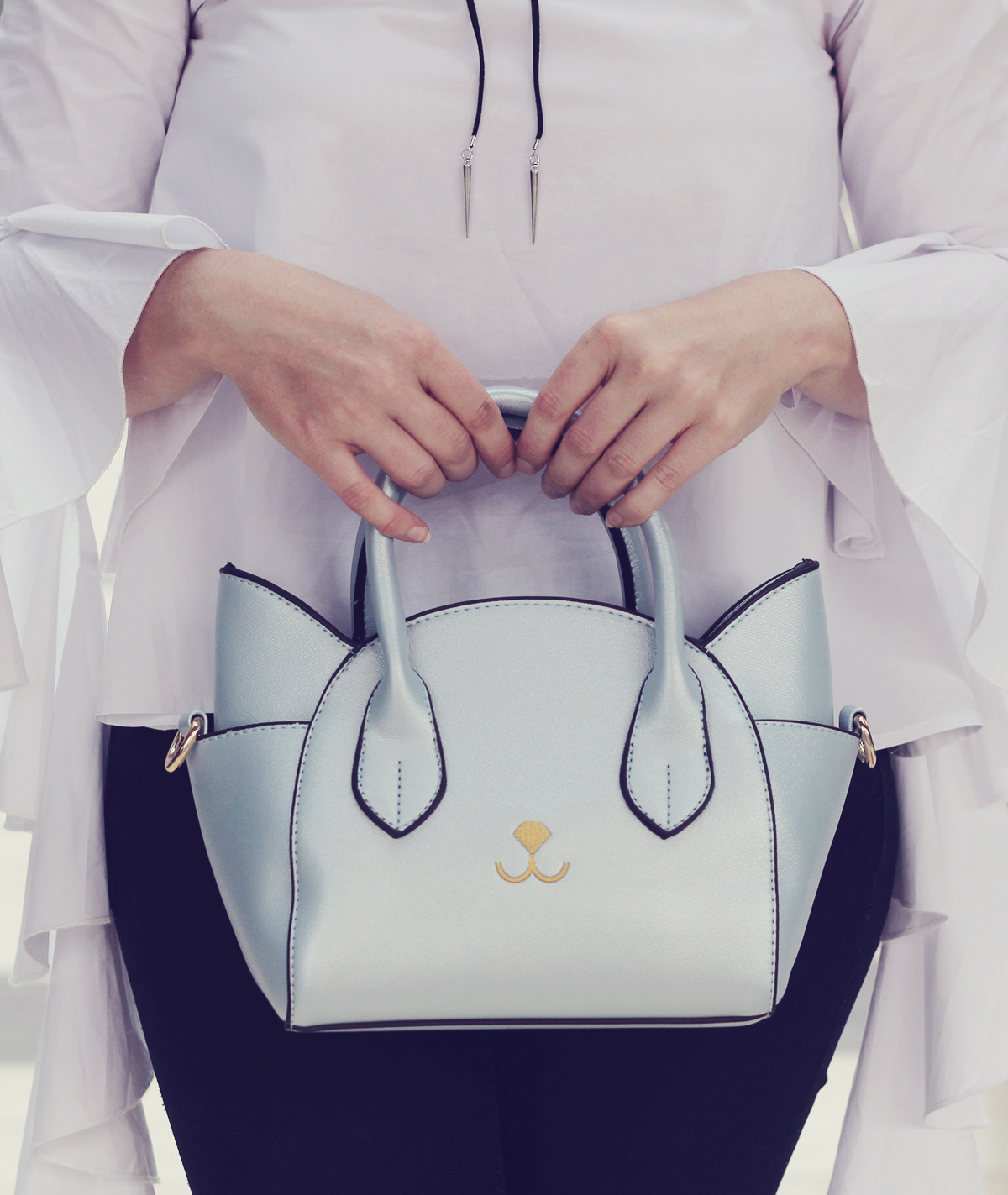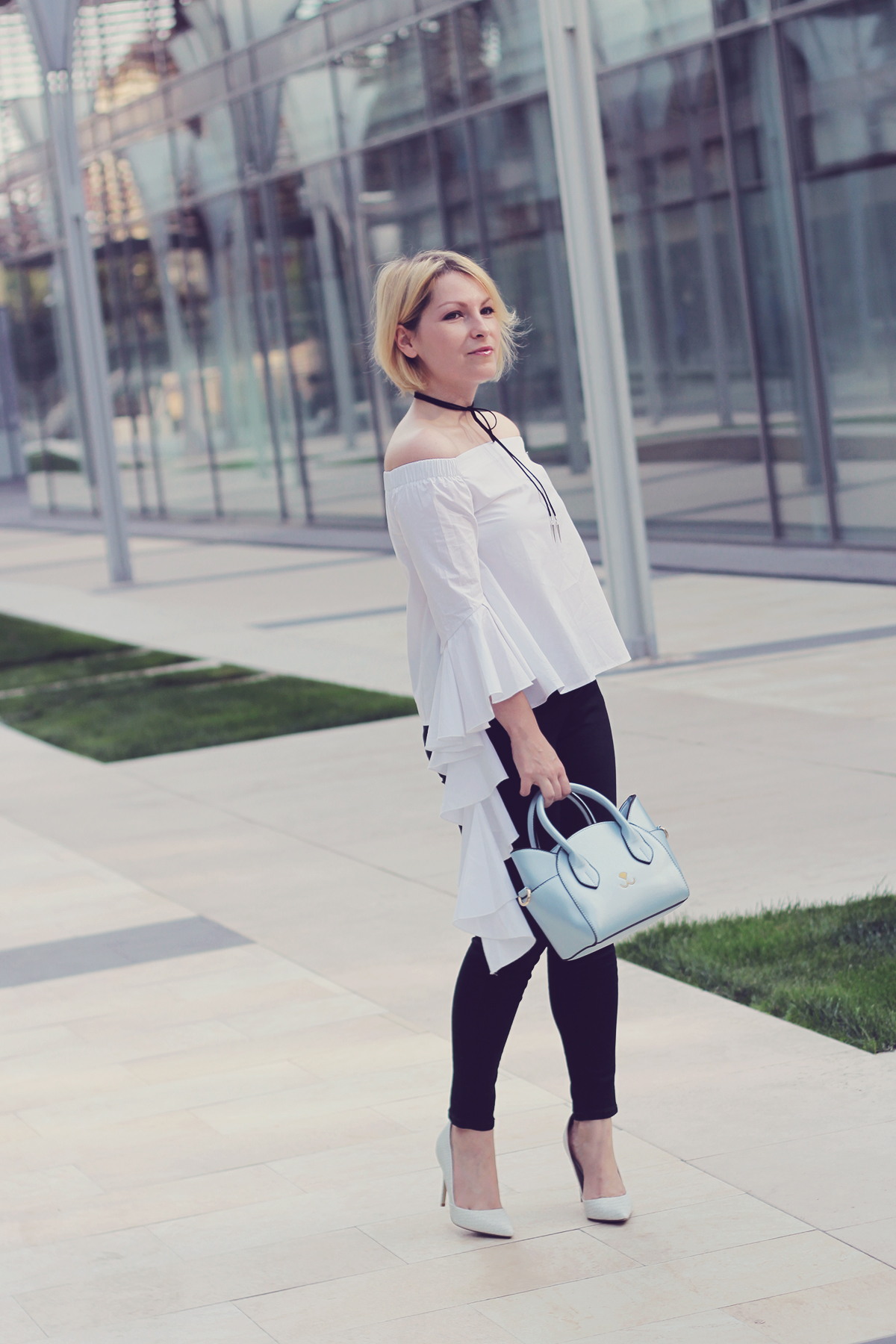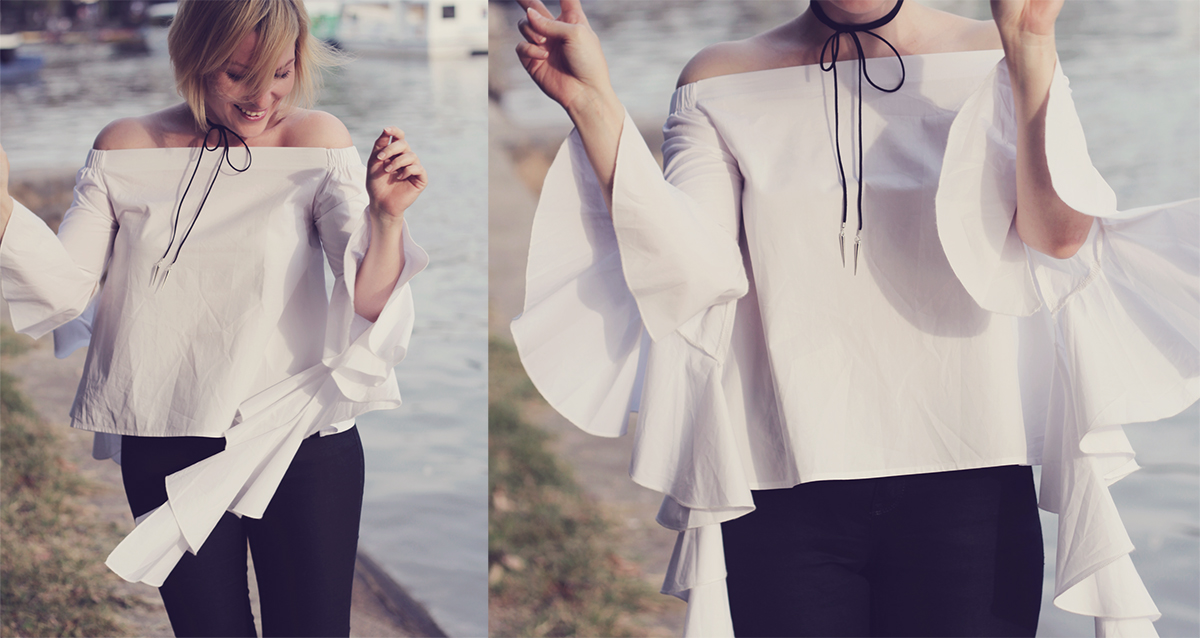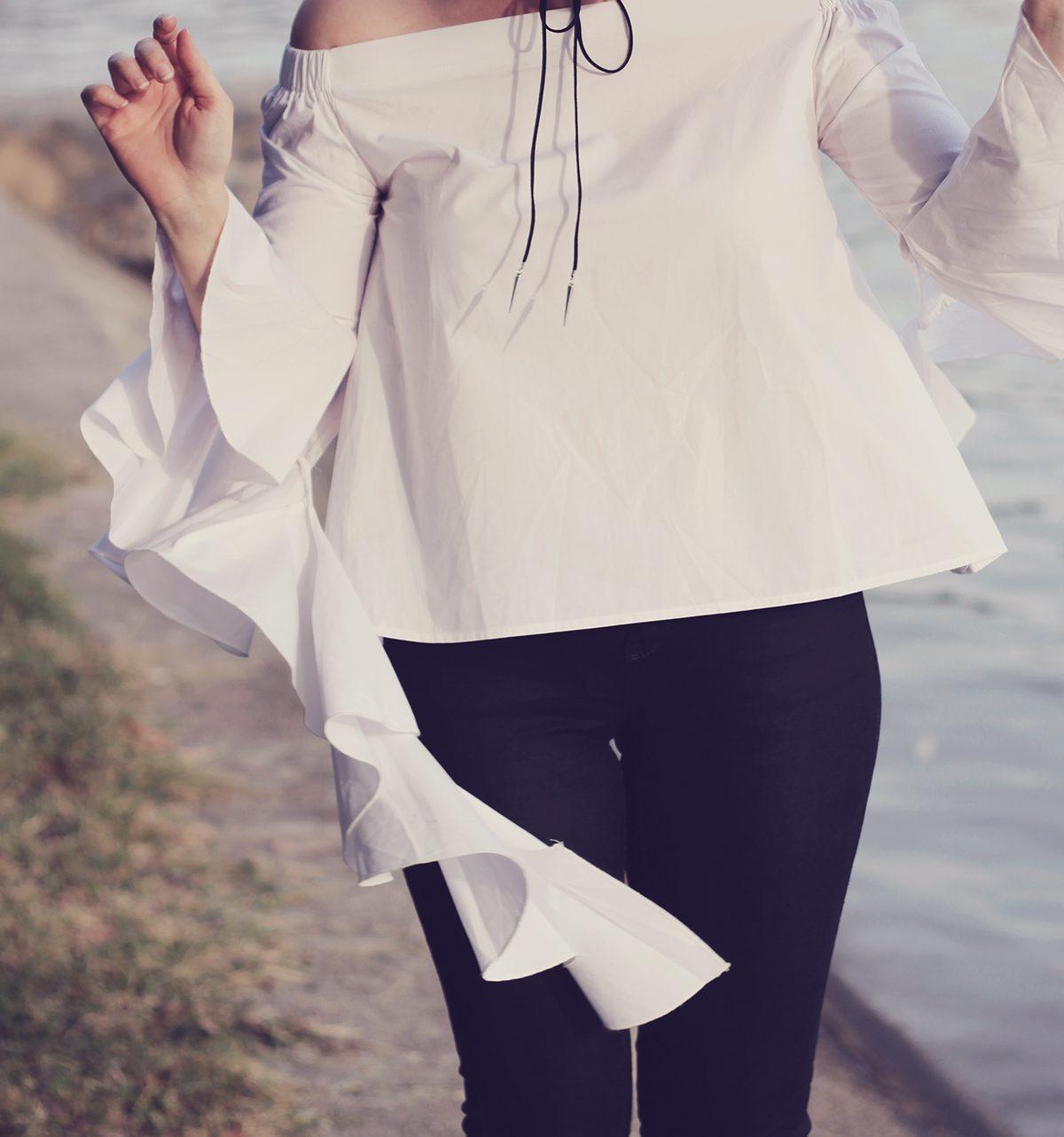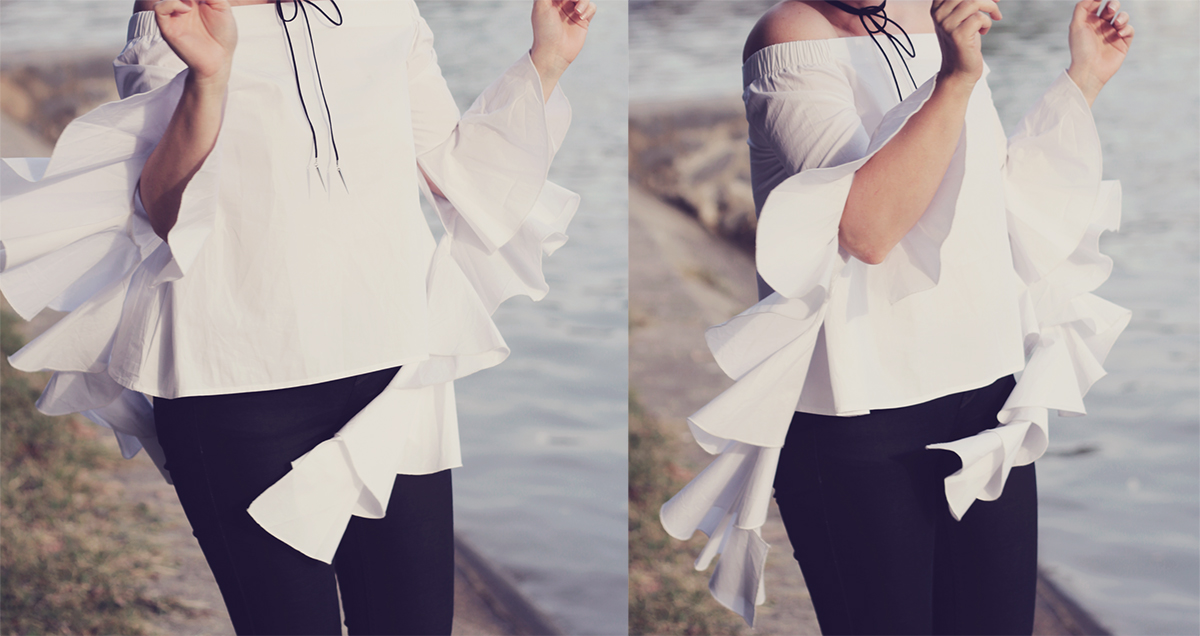 In the end, I just had to … ruffle madness!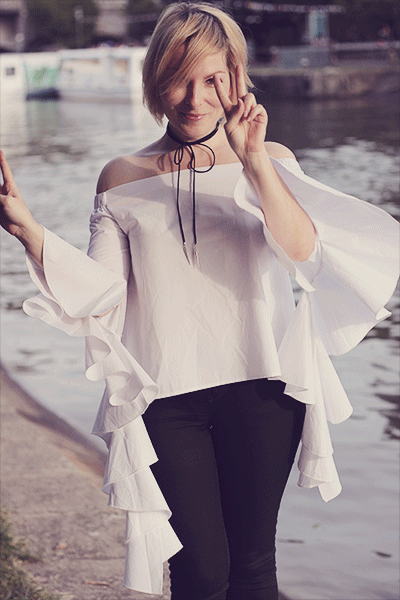 .
Thanks for reading & watching 🙂
Photos by Diana, edited by me.
.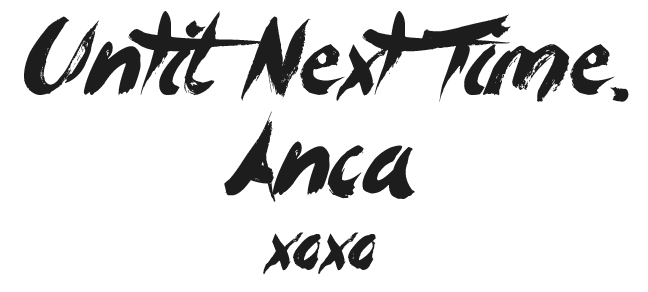 .
This post was brought to you by Zaful.com
.