This is the second look from London, previous here and here, also my mini London guide can be found here.
A checked shirt, a leather jacket, jeans and flats are my got to sartorial recipe when I want to be comfortable. The lumberjacks are in and have been for a long while now, so everyone should own at least one checked shirt. I think I've said this many times previously. I myself cannot resist them and usually buy at least one every season.
Because London is such a relaxed city in every way (and I love that), you rarely see girls in high heels (except on date night or going out). My plimsolls matched the city life wonderfully. In these photos coming up you will see a different part of London, a part that has many, many woods and parks. It's insanely beautiful. To get to Forty Hall Estate (worth a peak) you must go to Enfield. Enfield offers deserted streets, bike paths through the woods, serene parks and not a foot of man in sight. Ocassional people are descending and ascending from and to the overground. A welcoming break from the very busy central London.
Wearing: Checked Shirt, Jeans, Bracelets // Primark London, Faux-Leather Jacket // SheIn, Bag // zoot.ro, Plimsolls // Zara, Pom-Poms // Topshop & SIX, Sunglasses // C&A.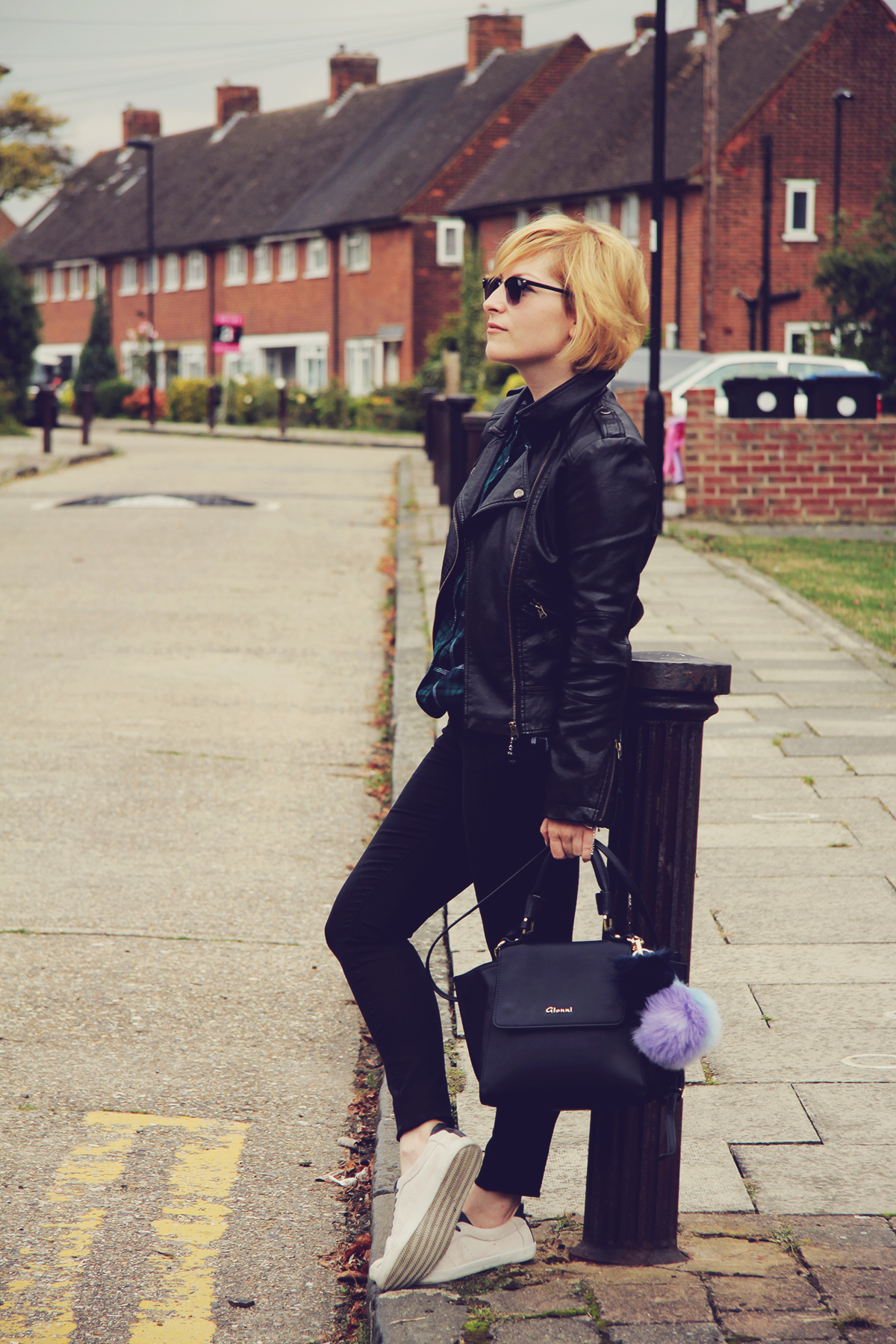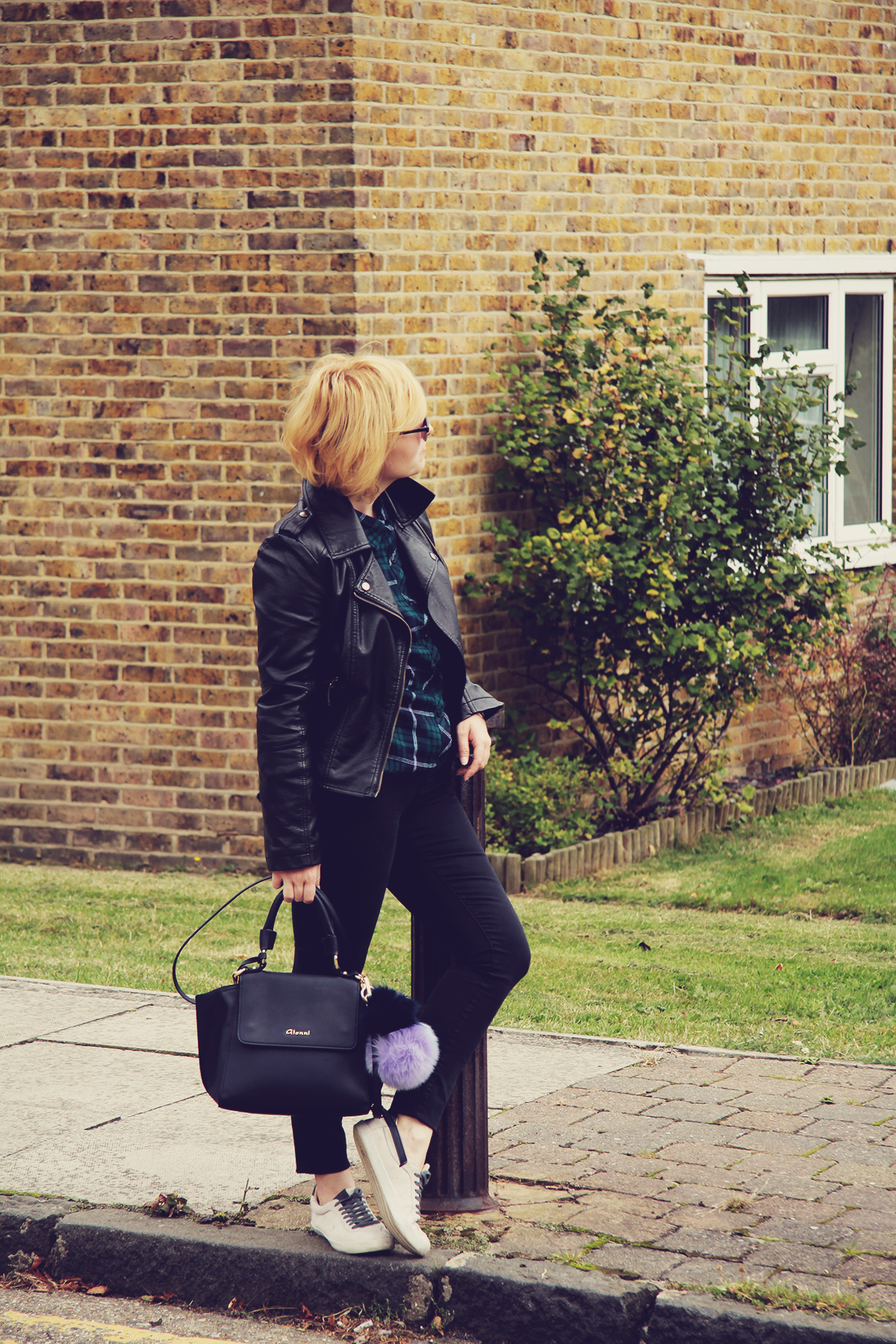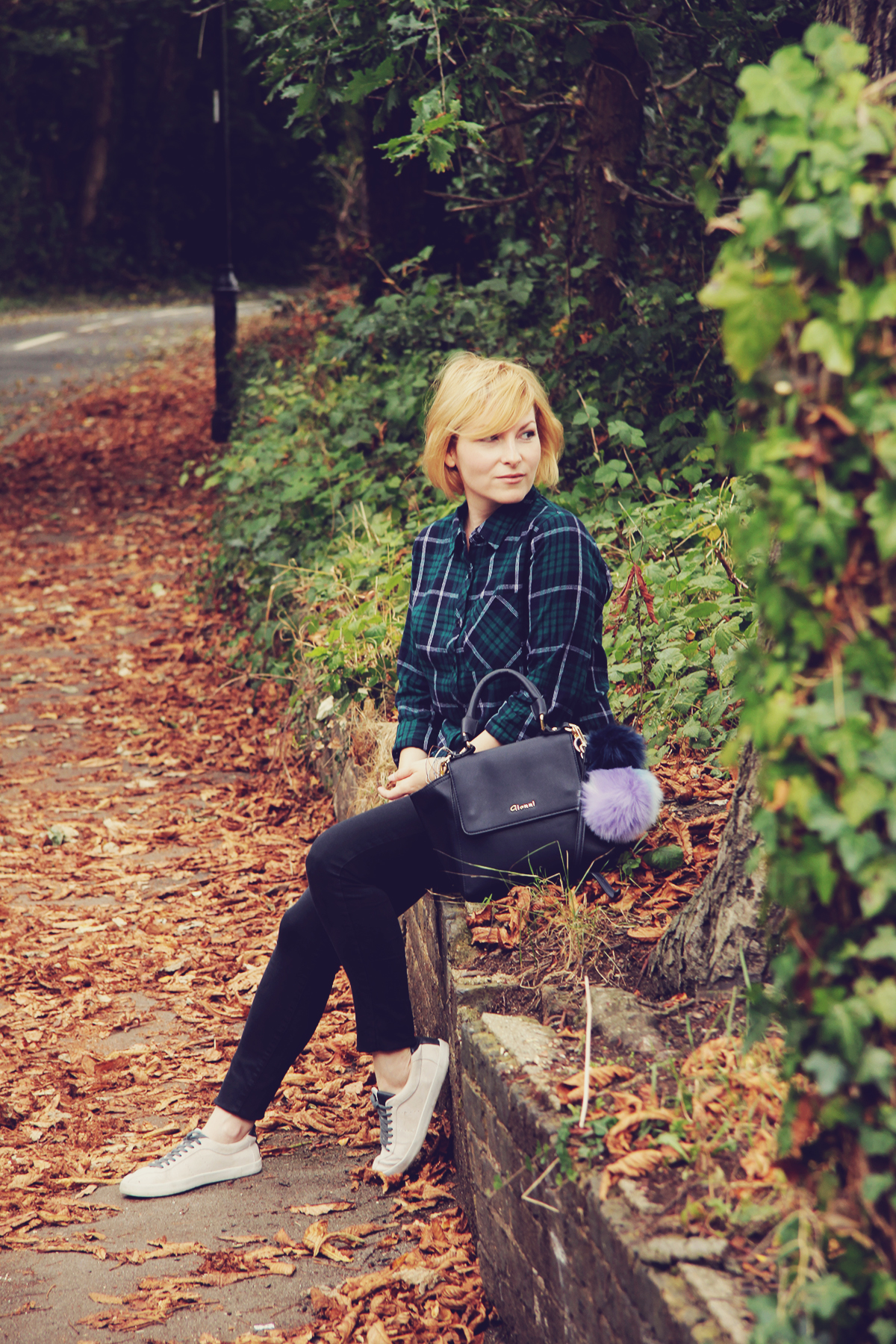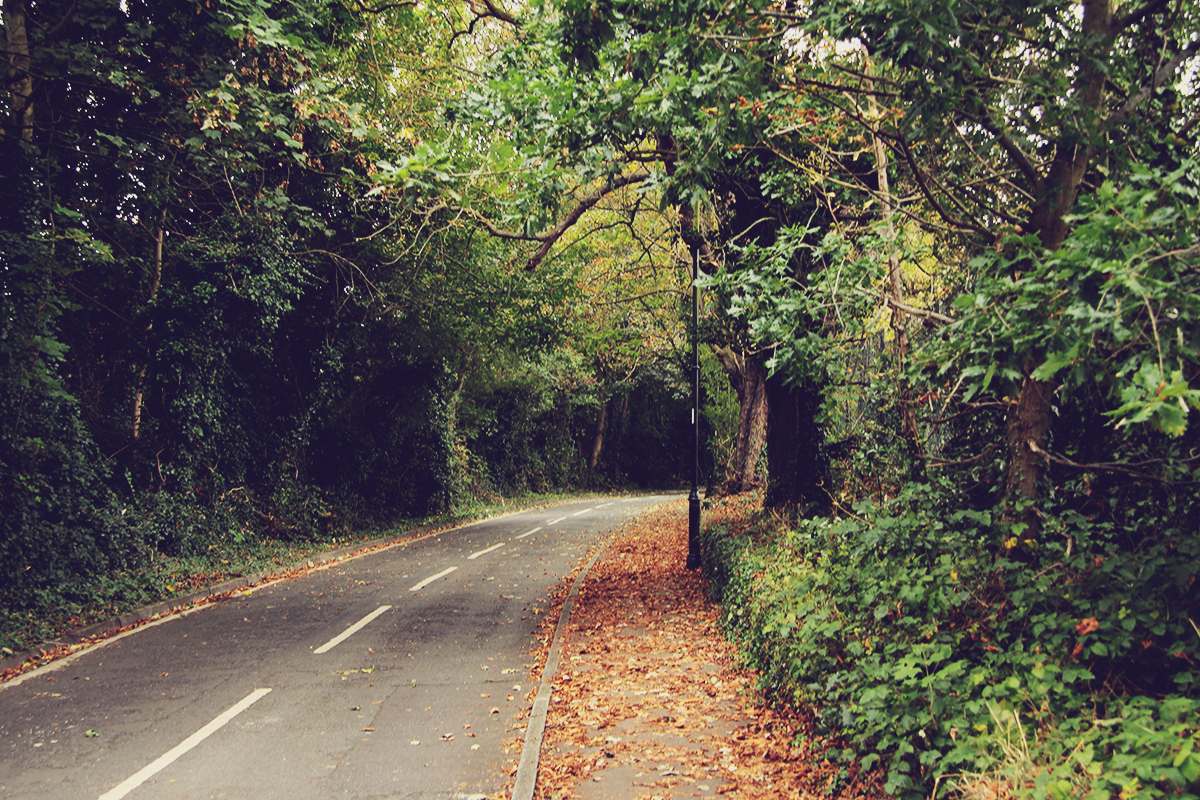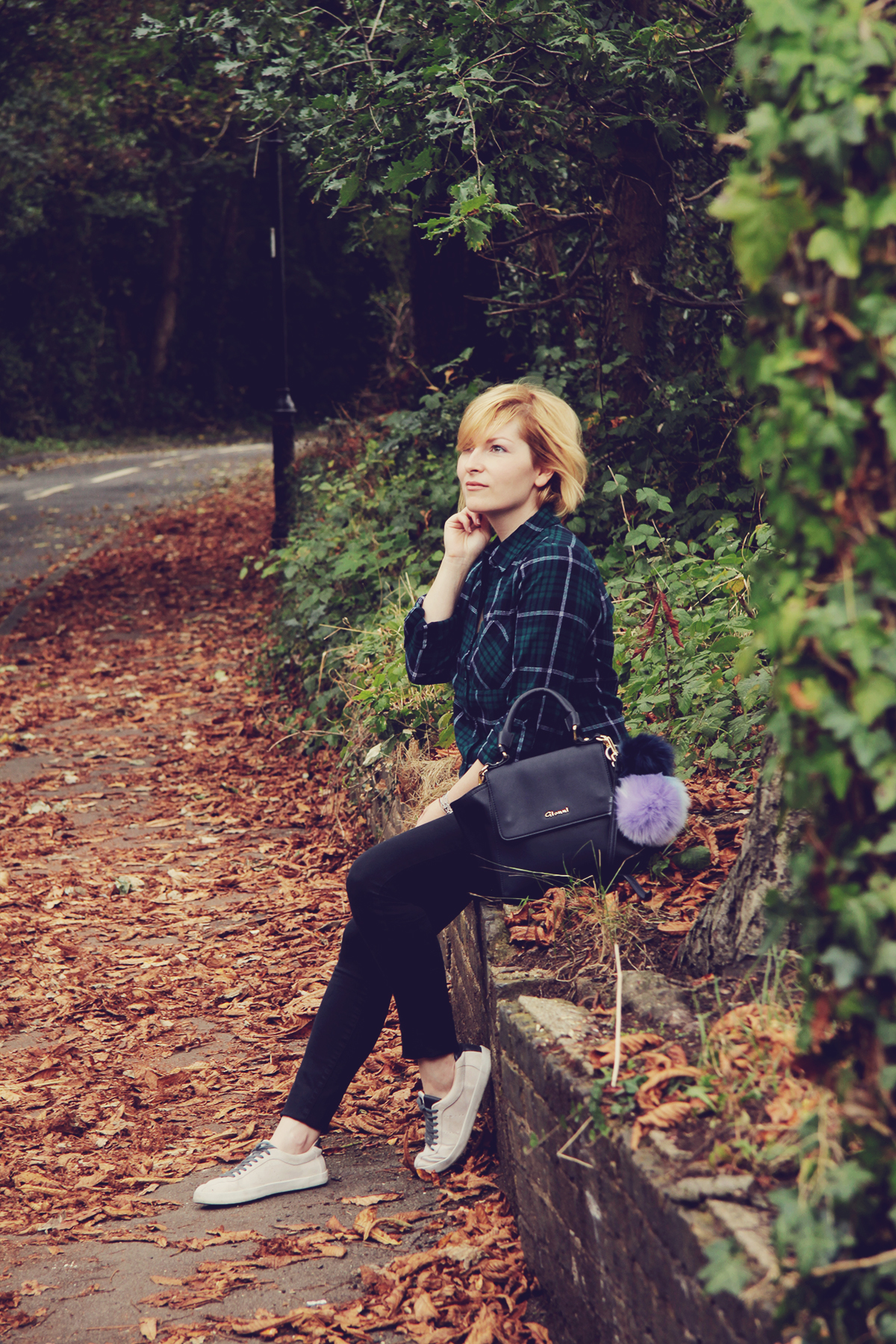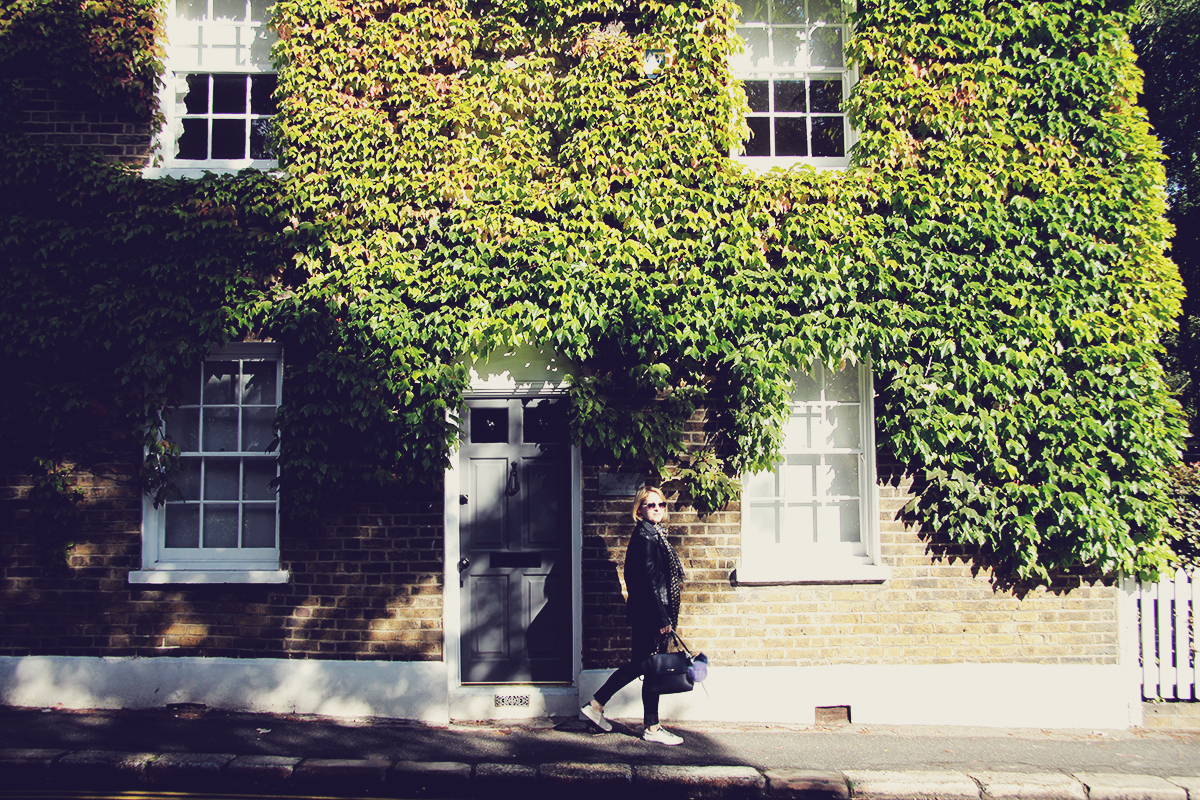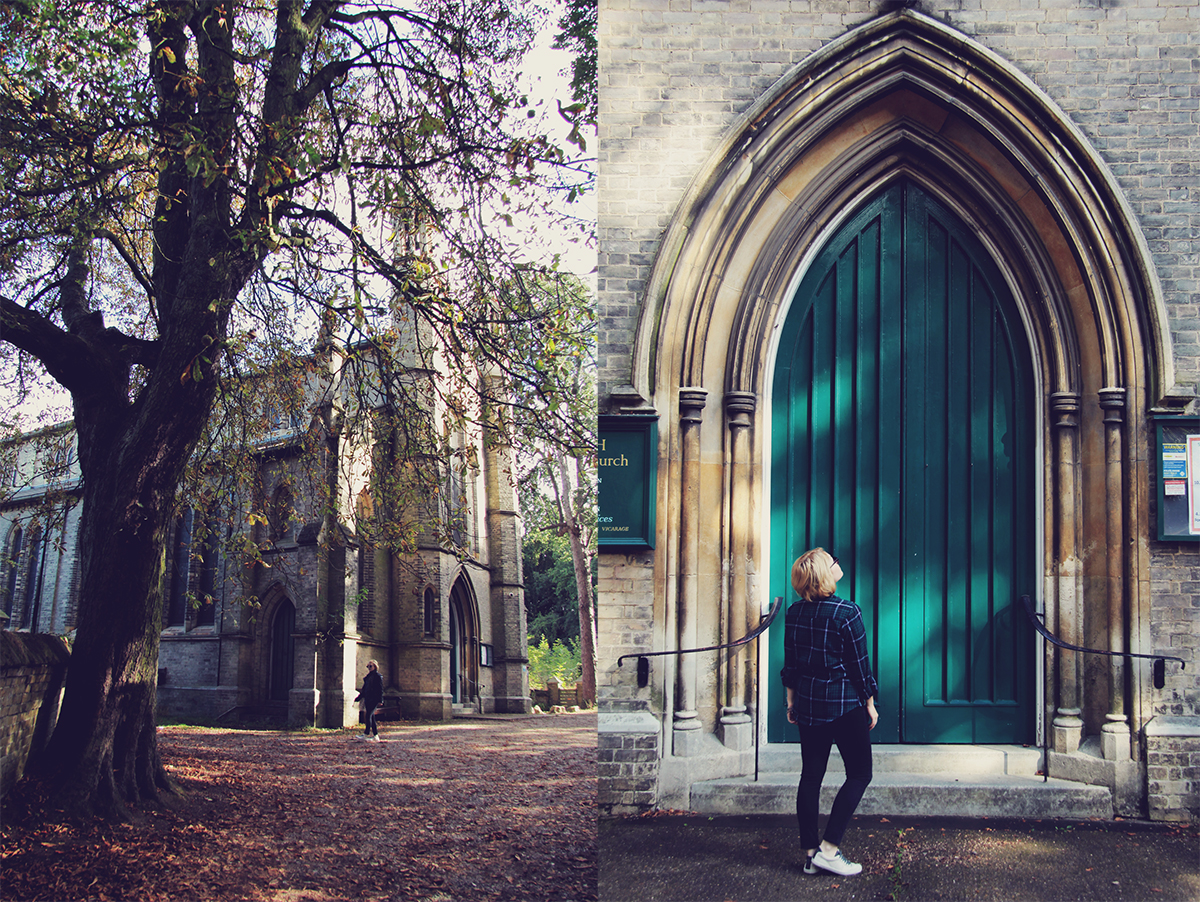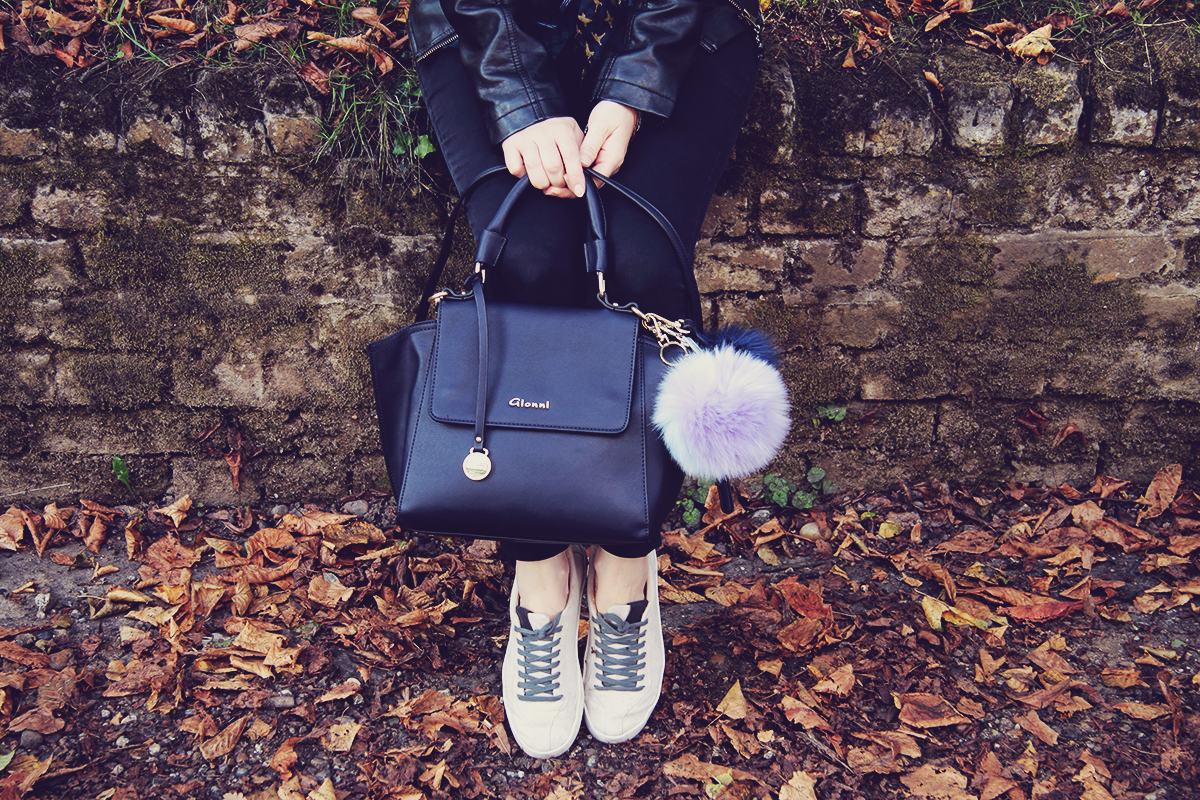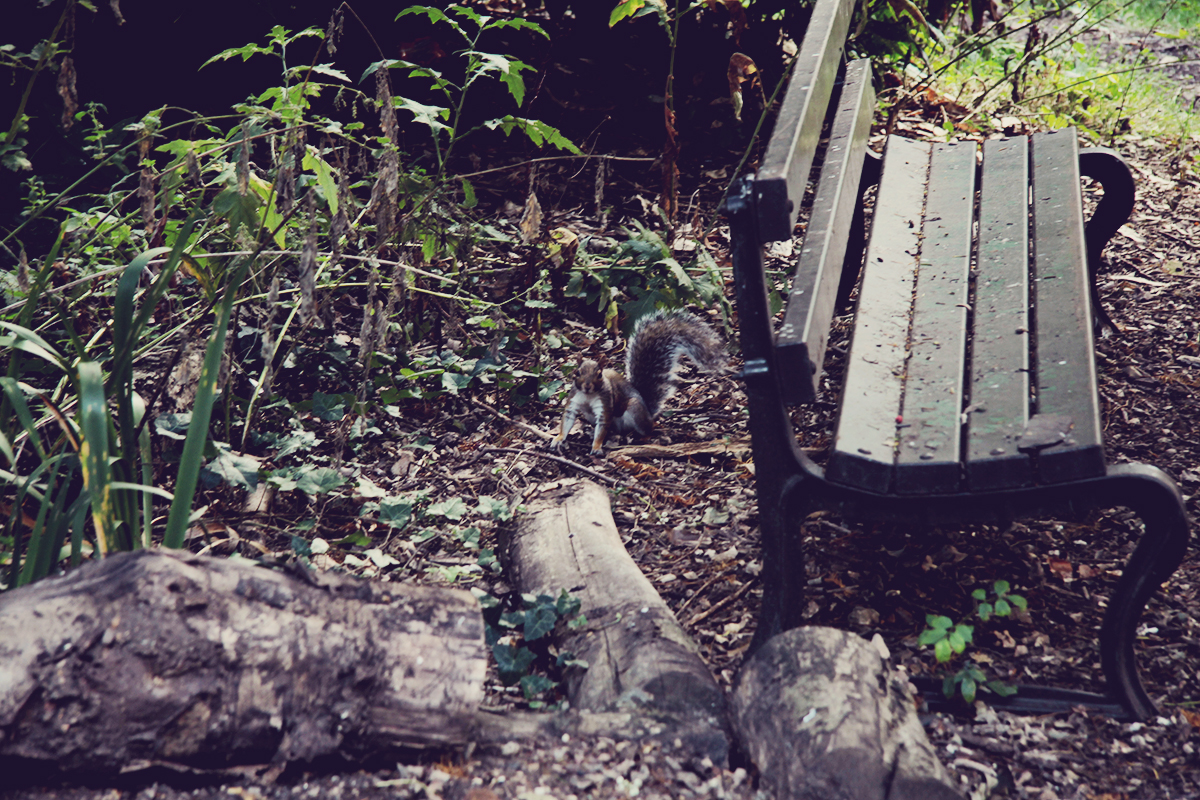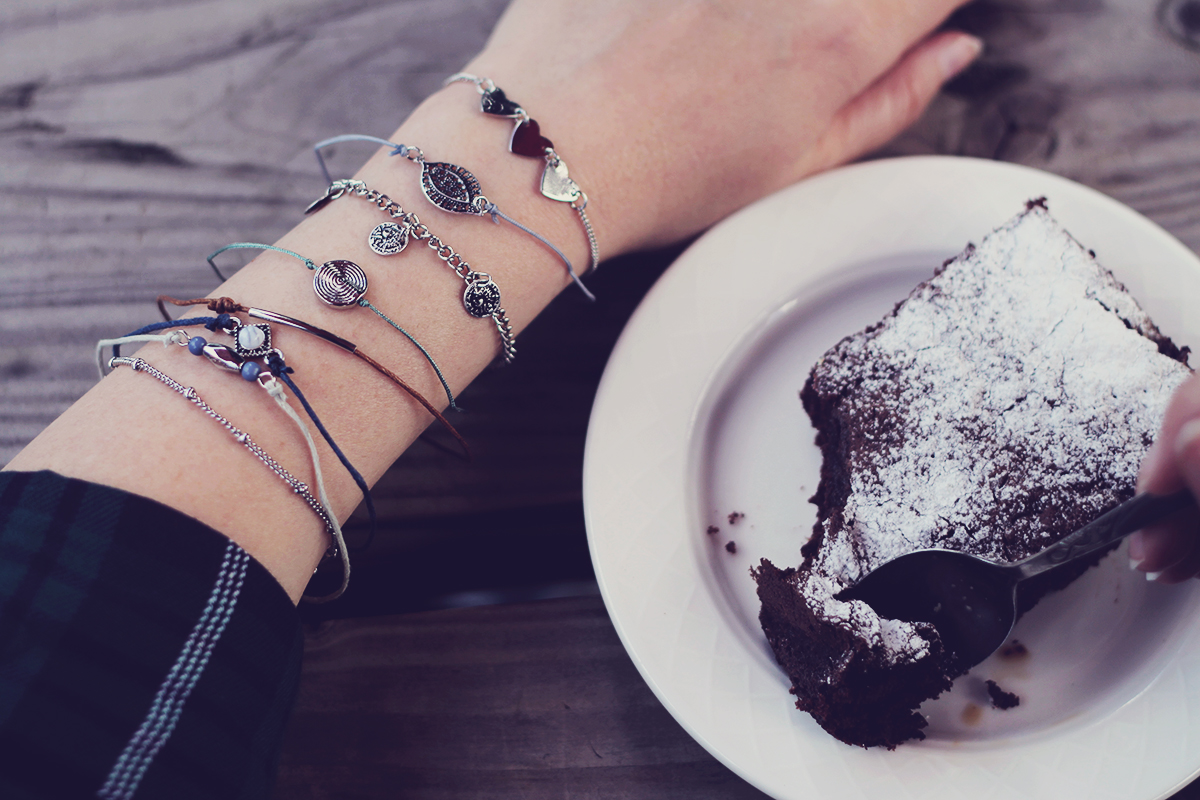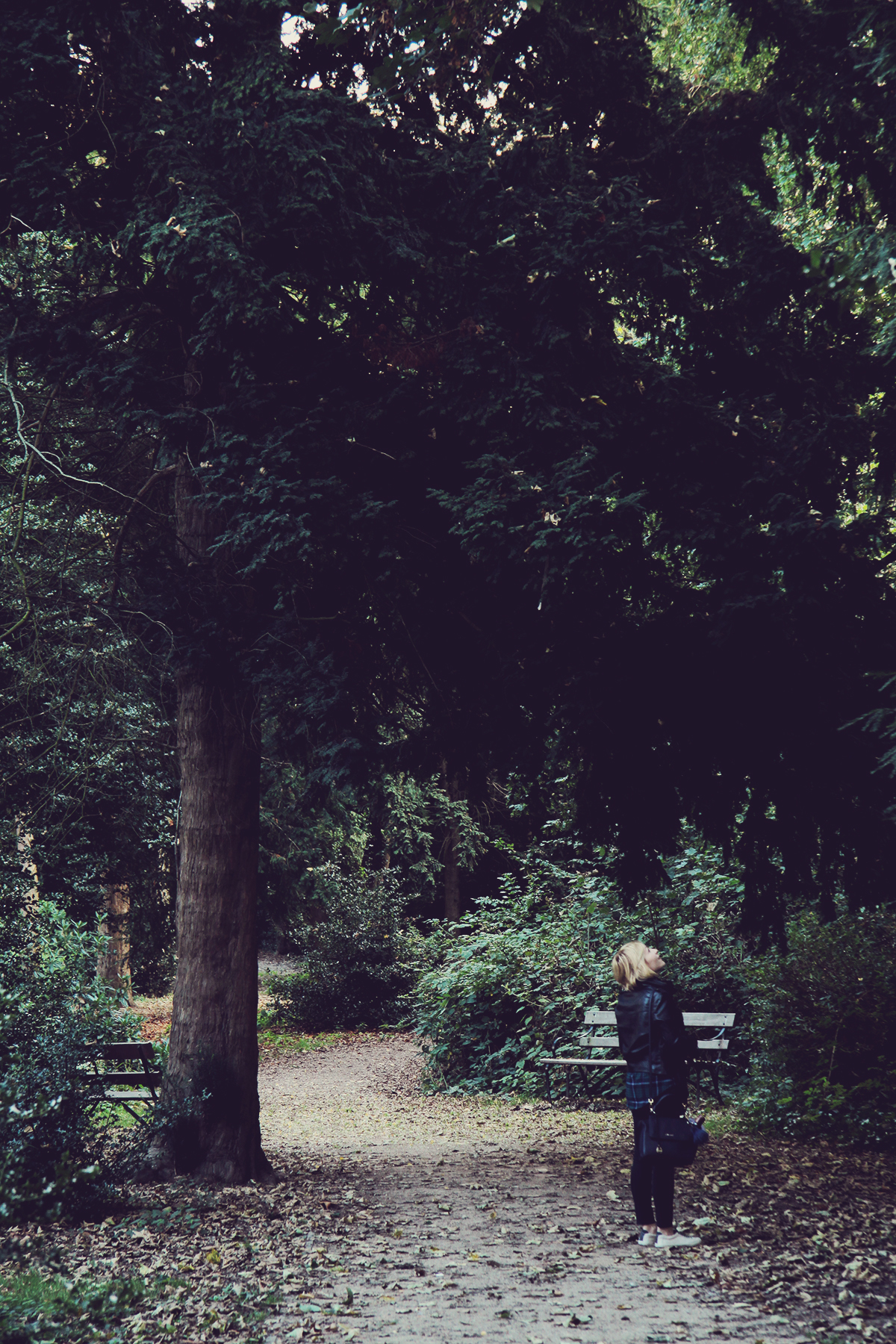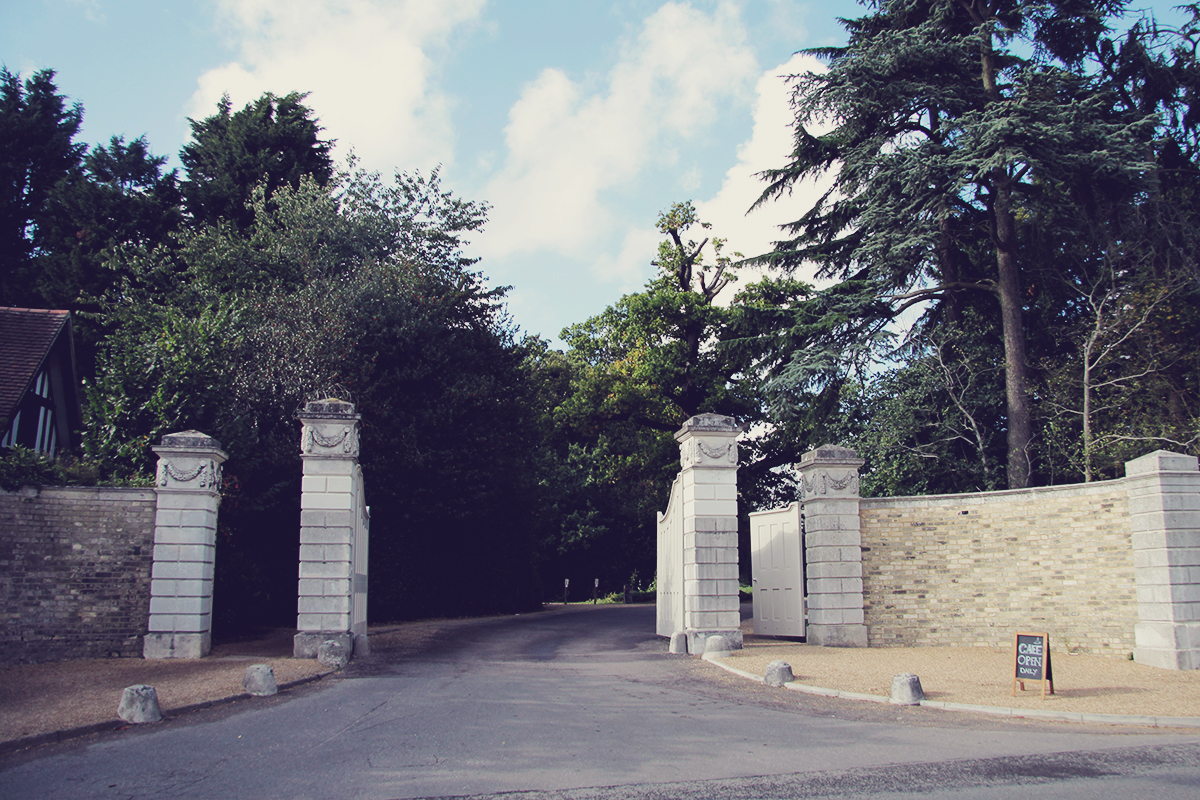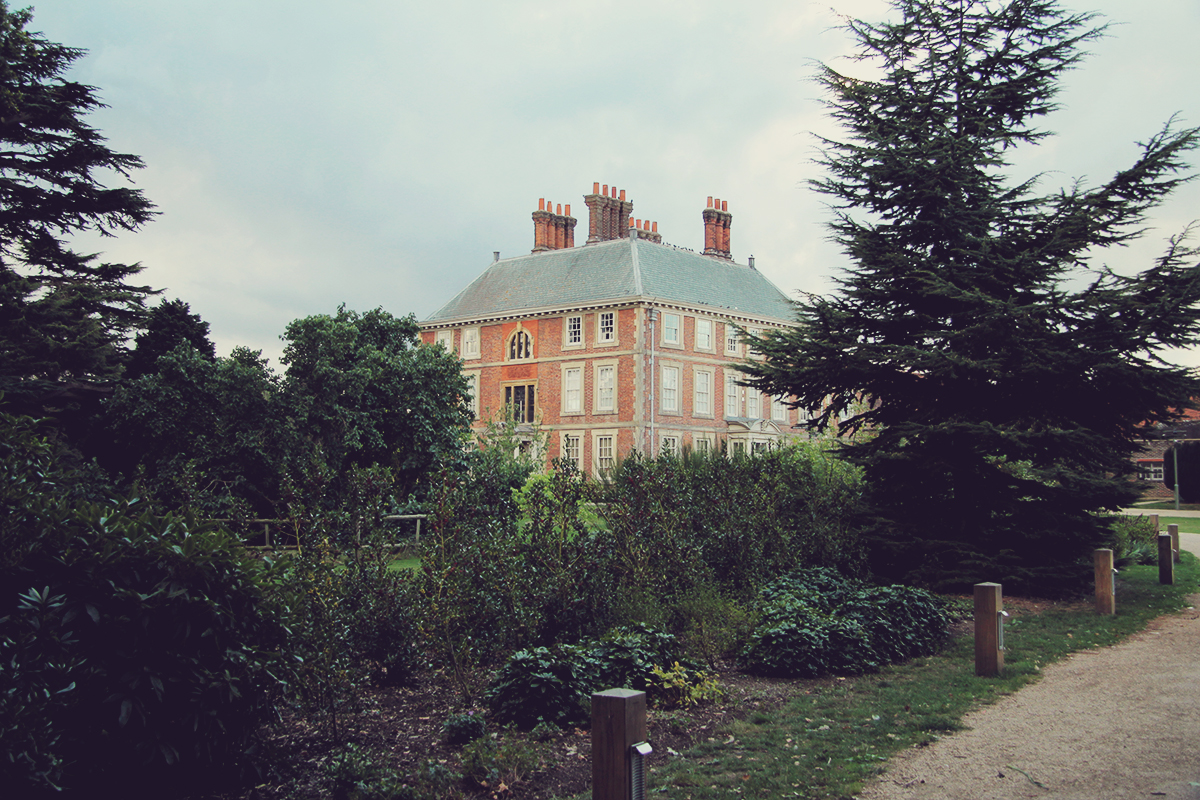 .
Thanks for reading and watching 🙂
Photos by Cata, edited by me.
.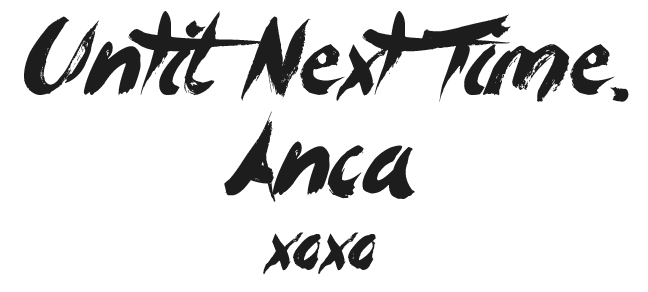 .