#thestruggleisreal
This Summer I became extremely frustrated of my Instagram. 3 months of  Summer and my followers were about 600. 600! Some came, some left, but that number became steady as the months passed. If you're accustomed with how Instagram works, you know that it has become a follow for follow social platform. Content doesn't matter anymore (at least this is how I see it). Most accounts follow but you have to follow back if you want your numbers kept up. From the beginning I wasn't interested in that, I followed accounts that I thought were worthy of my time and visual pleasure.
I should say first this: before I became a fashion blogger, firstly I considered myself a Photographer. I had DeviantArt and Flicker accounts, a Facebook page later, my success from Deviant drove me to spread my wings elsewhere and try out new things. I had thought myself Photography (although I took a class in Art School, that was more technical than experimental) and used myself as a model. Over time I ventured in fashion/portrait photography as a hobby. Years passed and my photography skills were getting better.
I try to keep a high standard in what I do and how I do it and as much as that, try to follow people that are professional photographers or really talented photographers.
I decided to give a go at this and share my experience here, hoping it will help somebody who wants to start or is just starting a blog. I won't be naming the said "organic growing tool" website because there are thousands of them, just look into your spam email box. They will make an appearance soon as they know you have a blog. I chose one that offered a one week trial, free of charge. Some offer a 2-3 day trial period with a cancel policy that is flexible, but usually you have to first pay your first month or year.
I began by making an account and was given a dashboard to write in more tags than I had. I did use more tags but that was it, I did not bother with it. They were very accomodating, replying to every question I had and following up with helpful emails. They had 2 plans, one for personal use, one for business. I chose the business plan. They were liking over 700 photos a day, day or night. I began this on a Sunday night. By Monday morning I had hundreds of likes on my recent 5 photos. It worked. I was happy.
The hundreds of likes continued throughout the week, more followers followed, so from 600 followers in that week I went up to over 1,000. That was my goal, it was achieved, I was happy, the week was over. I did not continue with payment because they are quite expensive (considering everything, I suppose they are worth it).
There is a downside to this. And this is very objective, simply because I struggle to being ok with tactics like this. Here it goes:
the business plan required they would follow hundreds of accounts and then unfollow them the next week. Sad if you are one like me and strugle with numbers.
I still to this day unfollow shady accounts and accounts that have no interest to me. By the end of it, they did not unfollow.
I was scared to look at "posts you've liked". I took a peak once and was scared. If you like over 700 photos a day you are bound to like EVERYTHING.
They continued with spammy emails to get me to pay or reduce my costs for a period of time. I unsubsribed from their service.
Overall experience was 50-50. 50% good, 50% bad. Somehow if people see you have at least over 1,000 followers they are more likely to follow you. So now I am doing the work myself, my feed is normal again and my "search" is full of wonderful content once again. The day after the trial was over everything was horrible, I did not recognize my Instagram.
I hope my little experience will help you choose carefully, in the end everyone is free to do as they please. Maybe someday I will choose to go down this path, but for now I am happy to grow on my own terms and be liked by whoever finds me inspiring or likes what I do.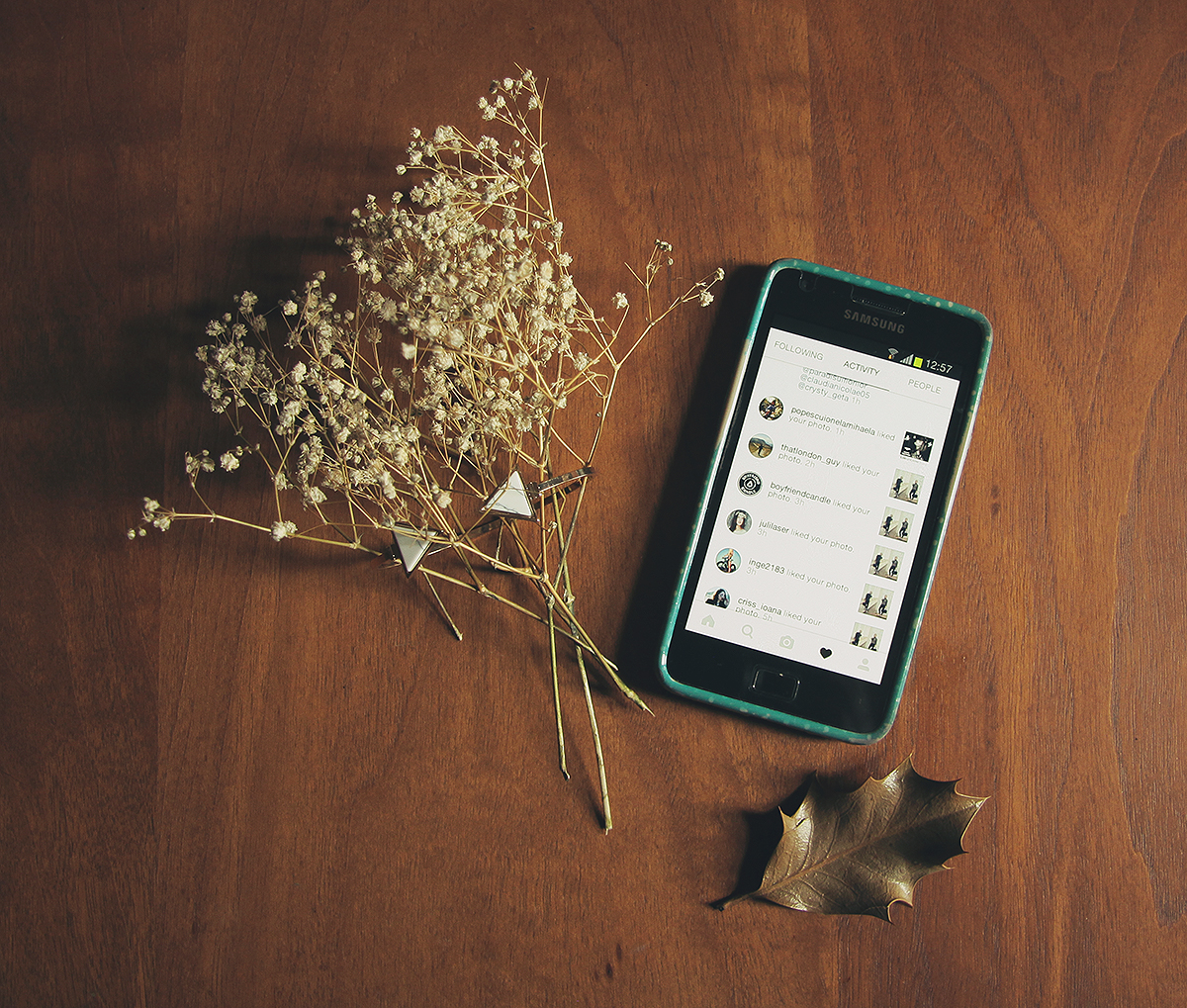 .
Thanks for stopping by.
.