This year I have put on a few pounds. Not much, but I'm petite and it shows. London didn't help either, I ate on the streets, I ate in pubs and then I ate some more. I'm a foodie and really enjoy eating. I don't stuff myself, I just nibble on delights. This is why I'm more of a Kim then before, curves and all.
Zaful have gifted me, again, recently with a nude trench and boots. I thought it would be marvellous to re-create a nude Kim K. look. I dug into my closet for my long lost never warn before sequin skirt and my long lost sequin jumper. A look was born. Knits are all the rage in the colder season. Was a delight to find my very sparkly long lost cute purse also. Old and new blended together.
The trench coat is so easy to wear, I have never seen a material that irons this easy. It came pretty crumpled. I love it! Good for a Fall look, good for Spring also. I see it become a favorite from now on. The boots are very comfortable, other than the fact that they are very high. I chose them because I liked the honey comb detail.
Have a great week, y'all!
Wearing: Nude Trench Coat // Zaful, Nude Boots // Zaful, Jumper // Primark London (old), Skirt // H&M (old), Tube Scarf // H&M, Silver Chain Purse // Orsay (old), Stud Earrings // H&M. Lips // Rimmel By Kate – Boho Nude.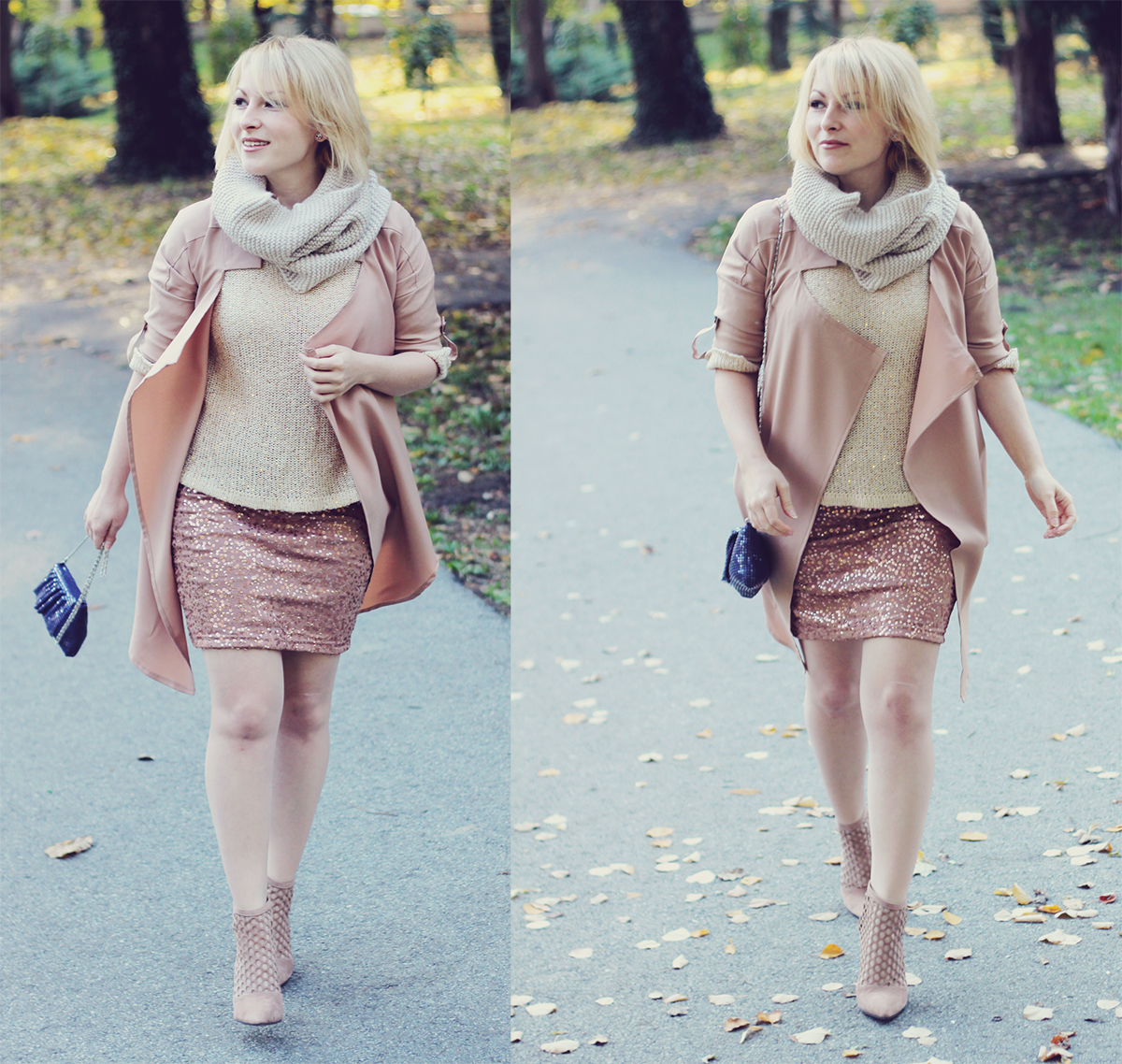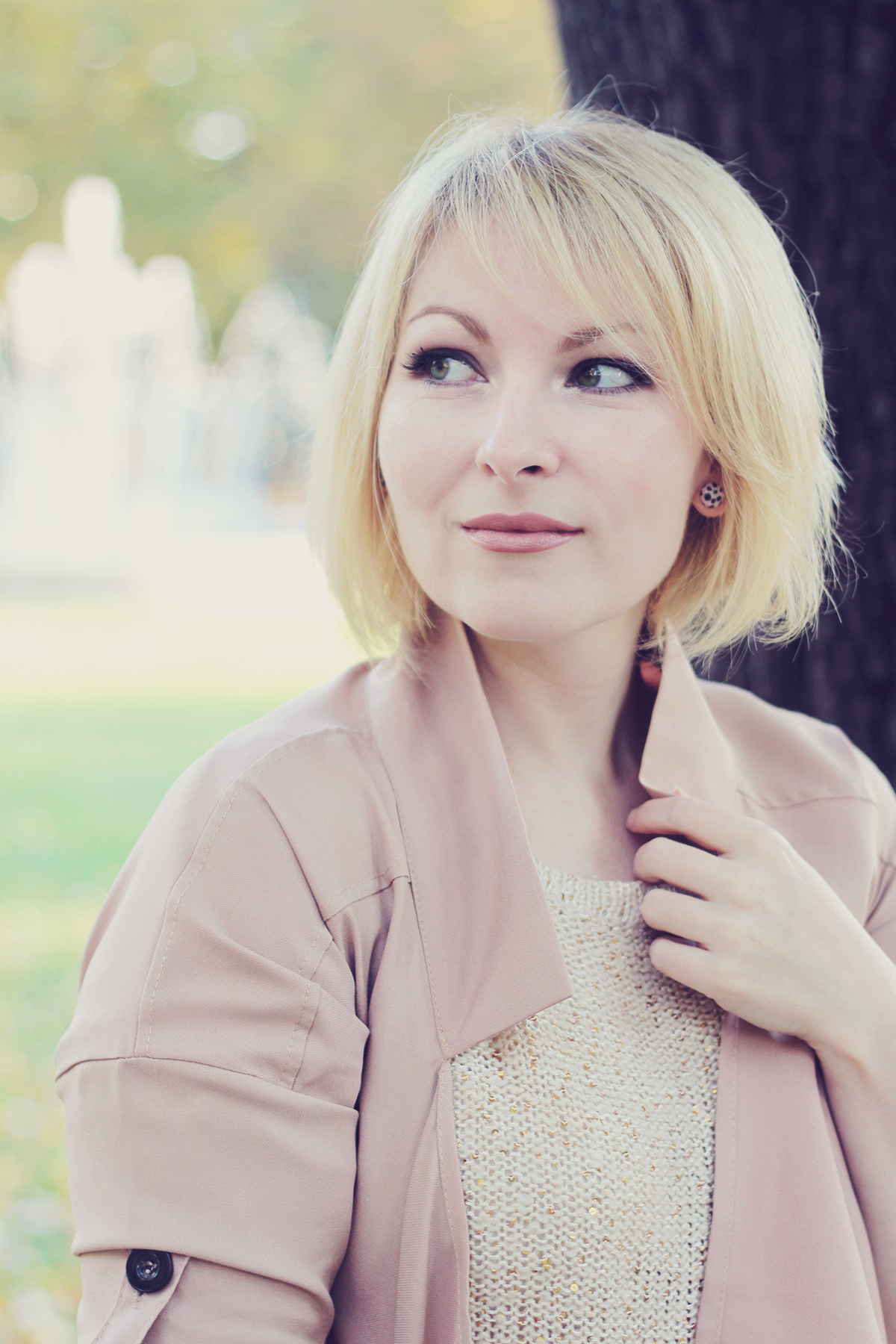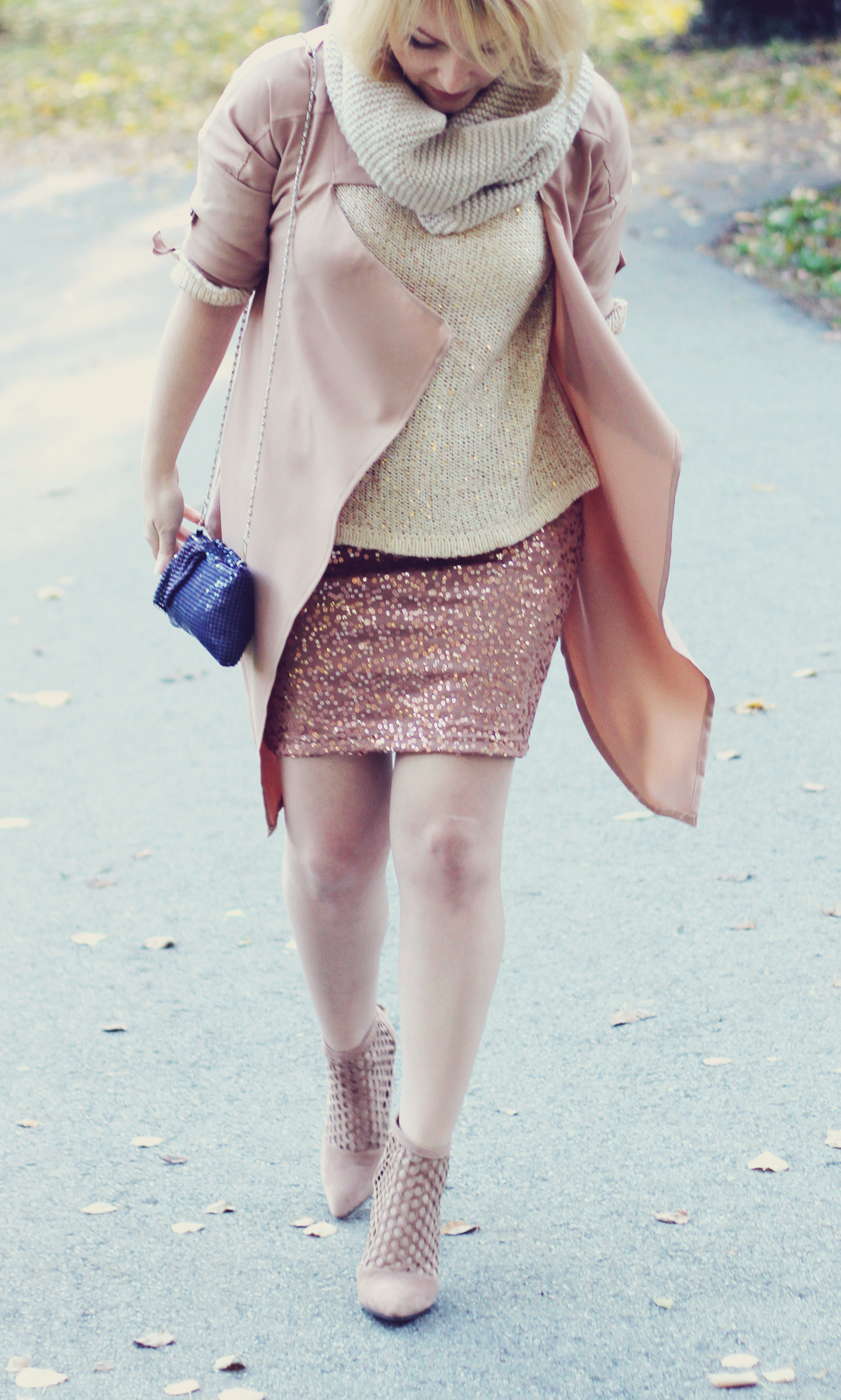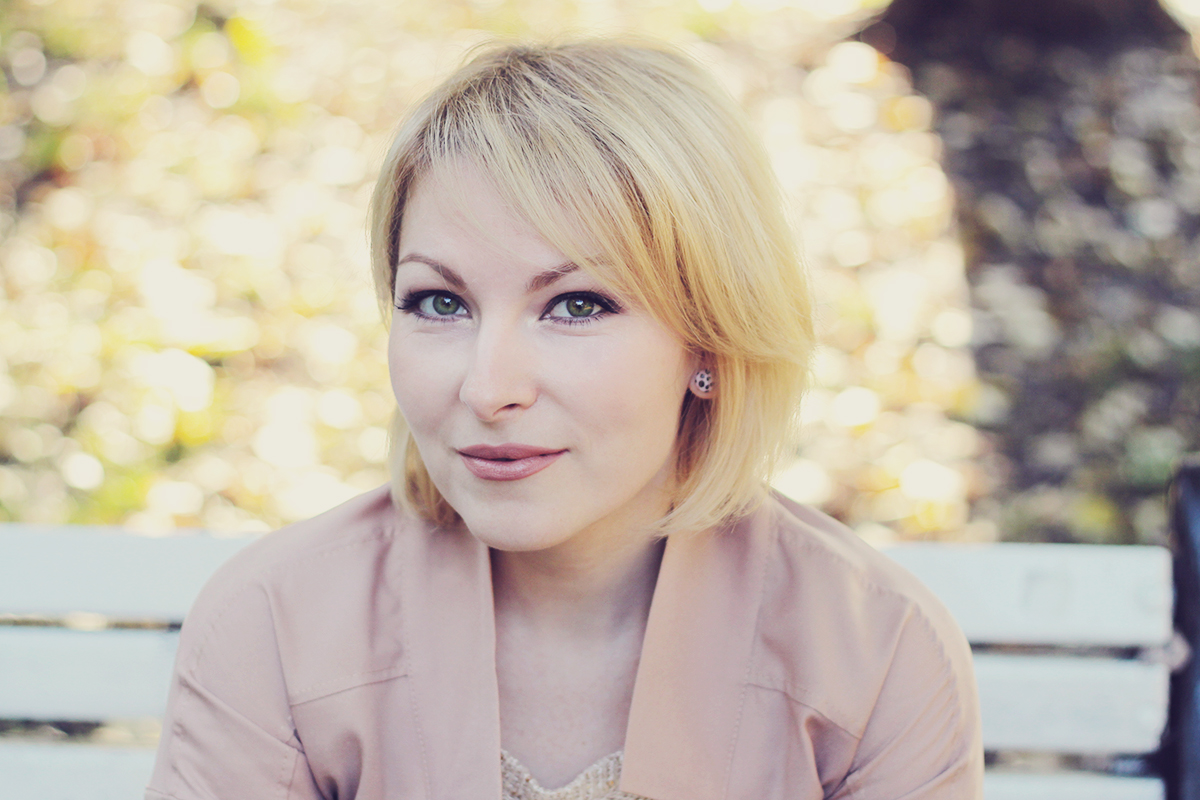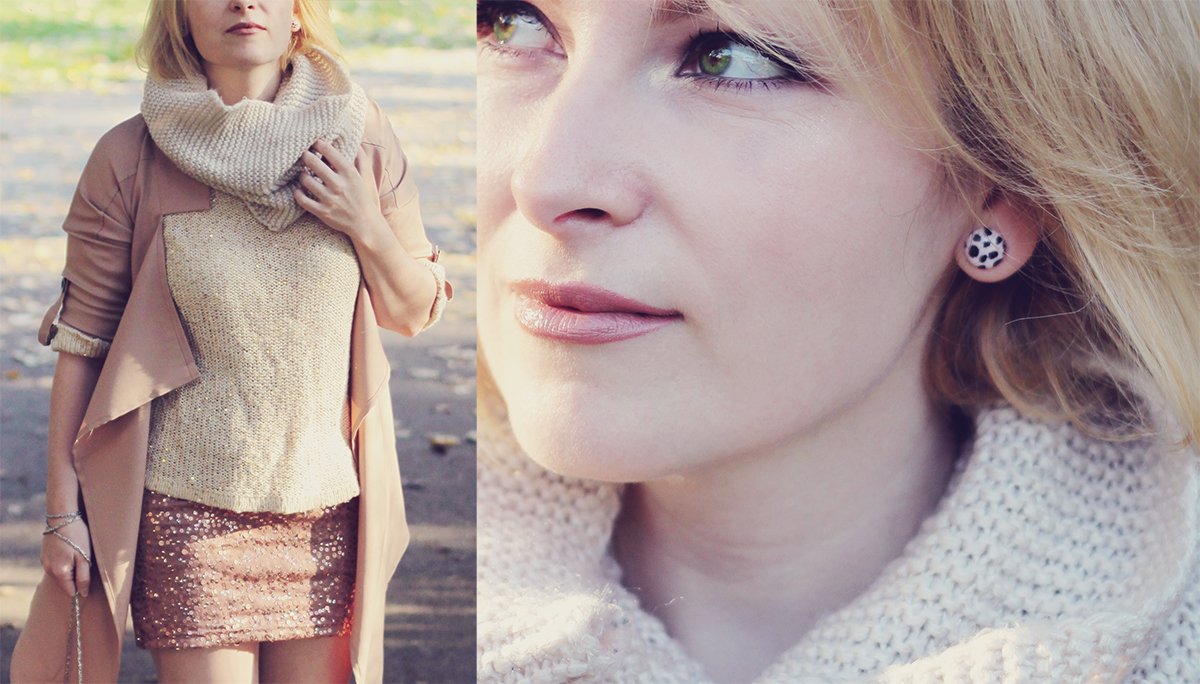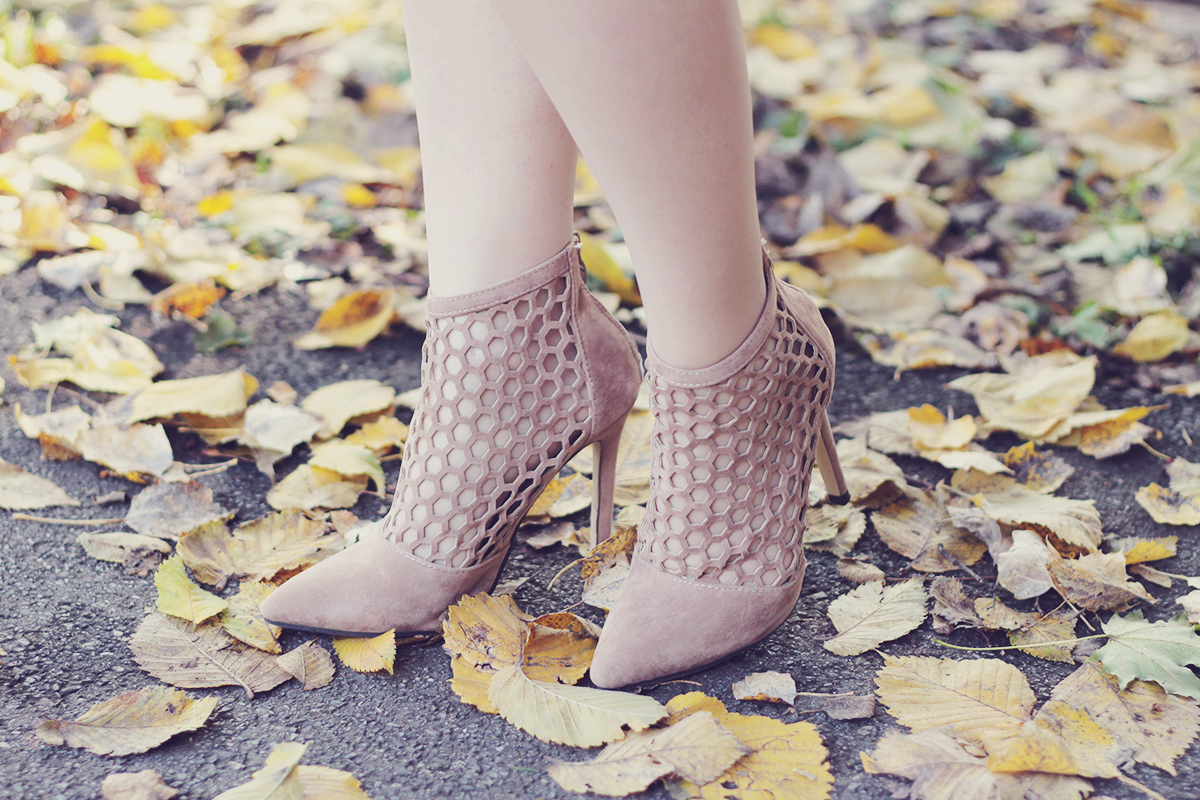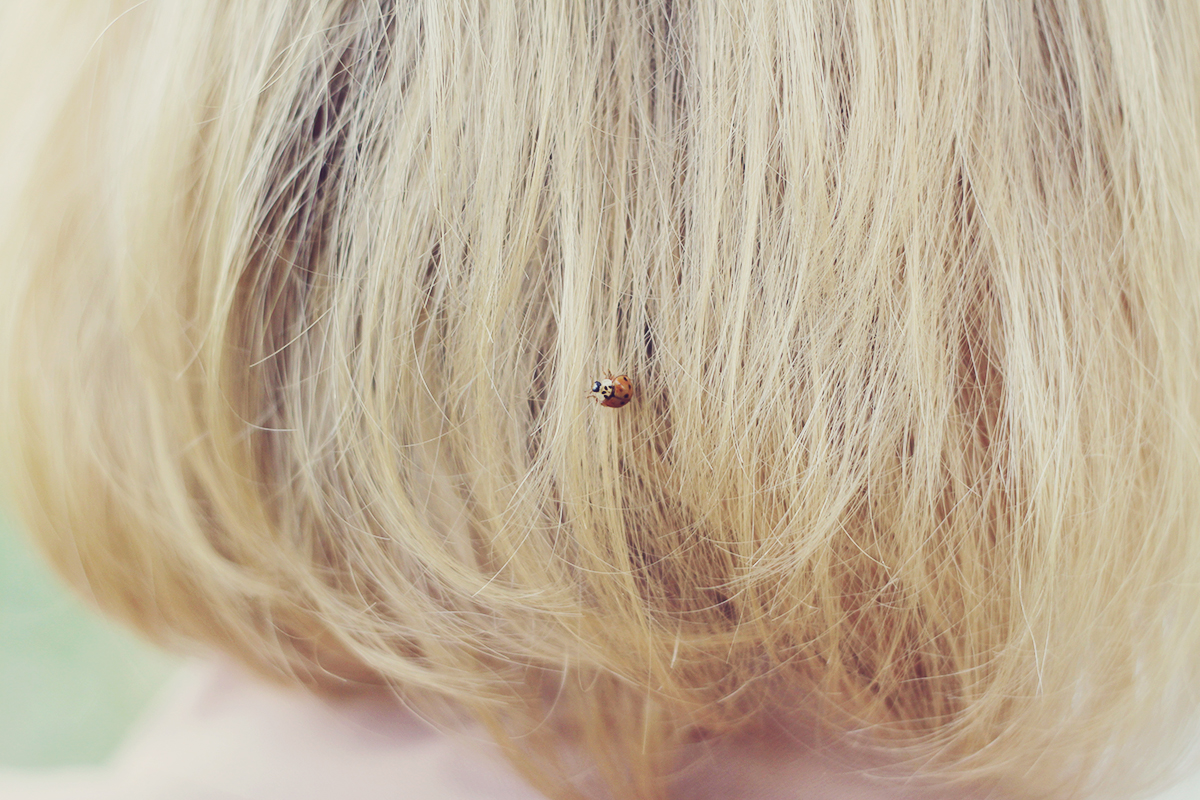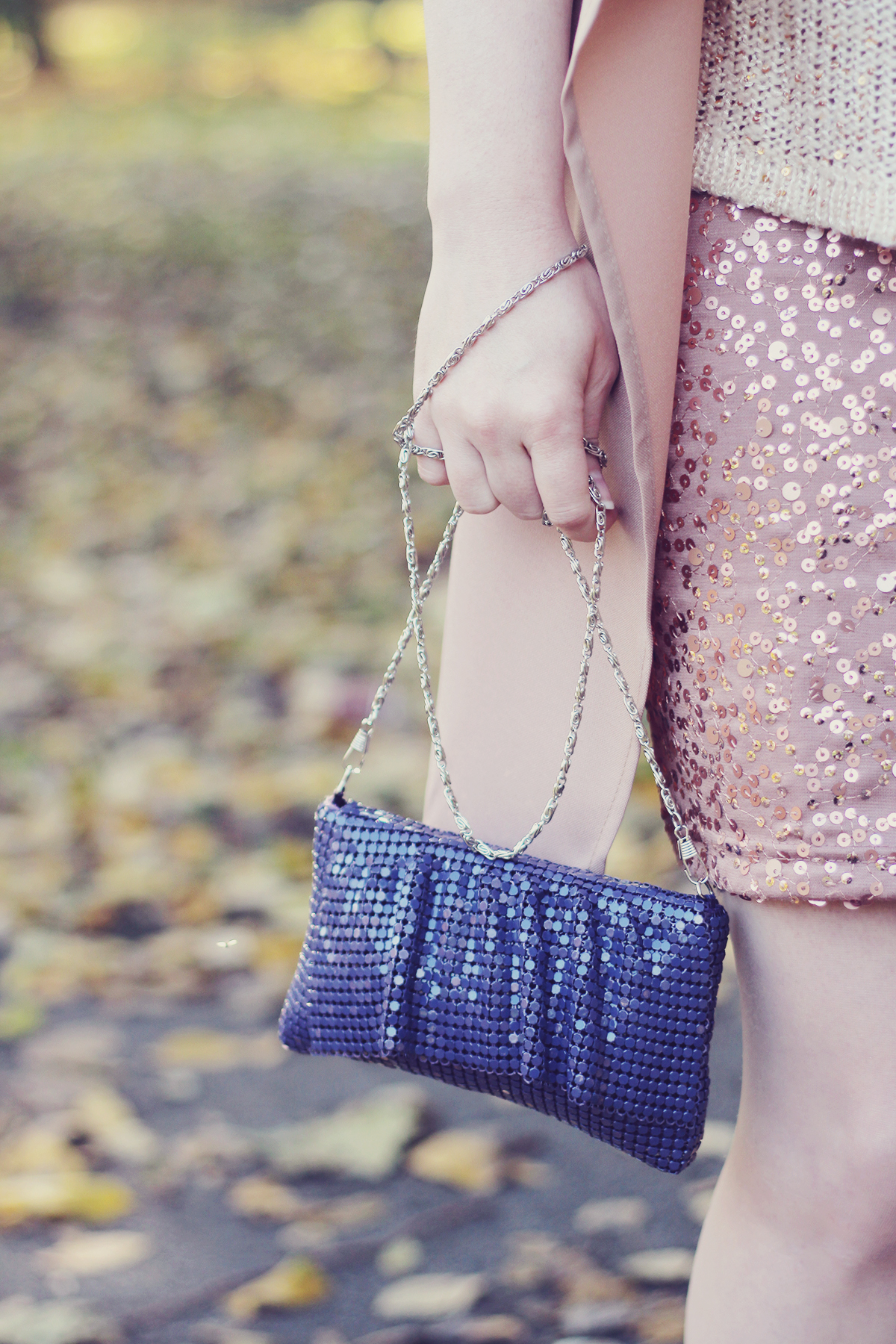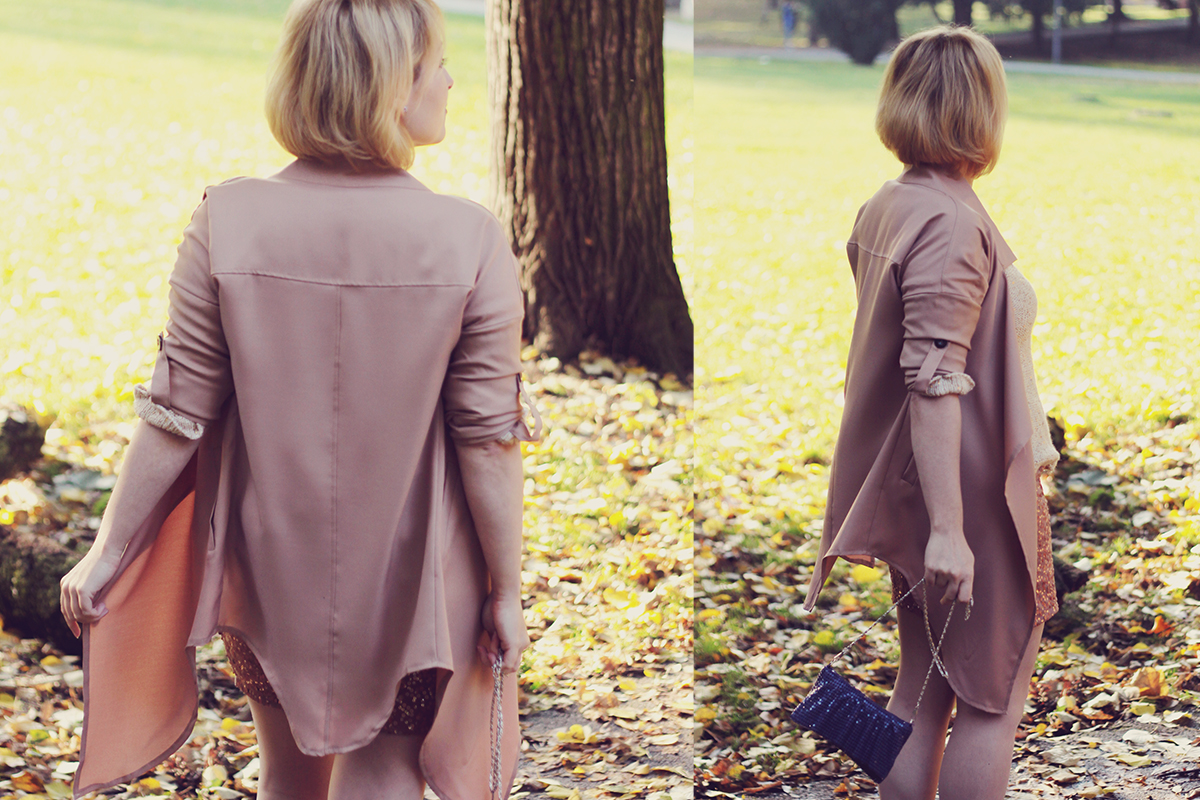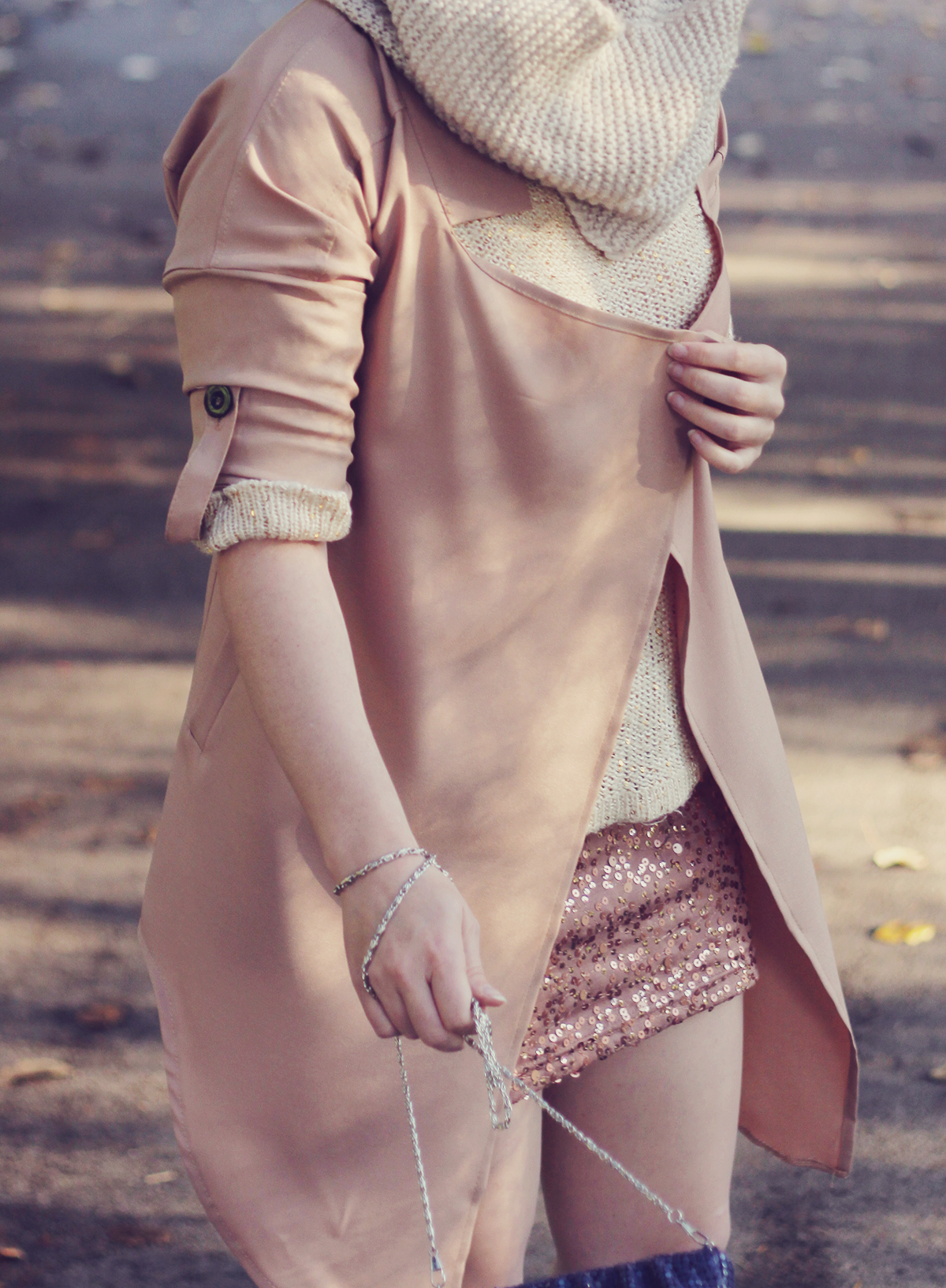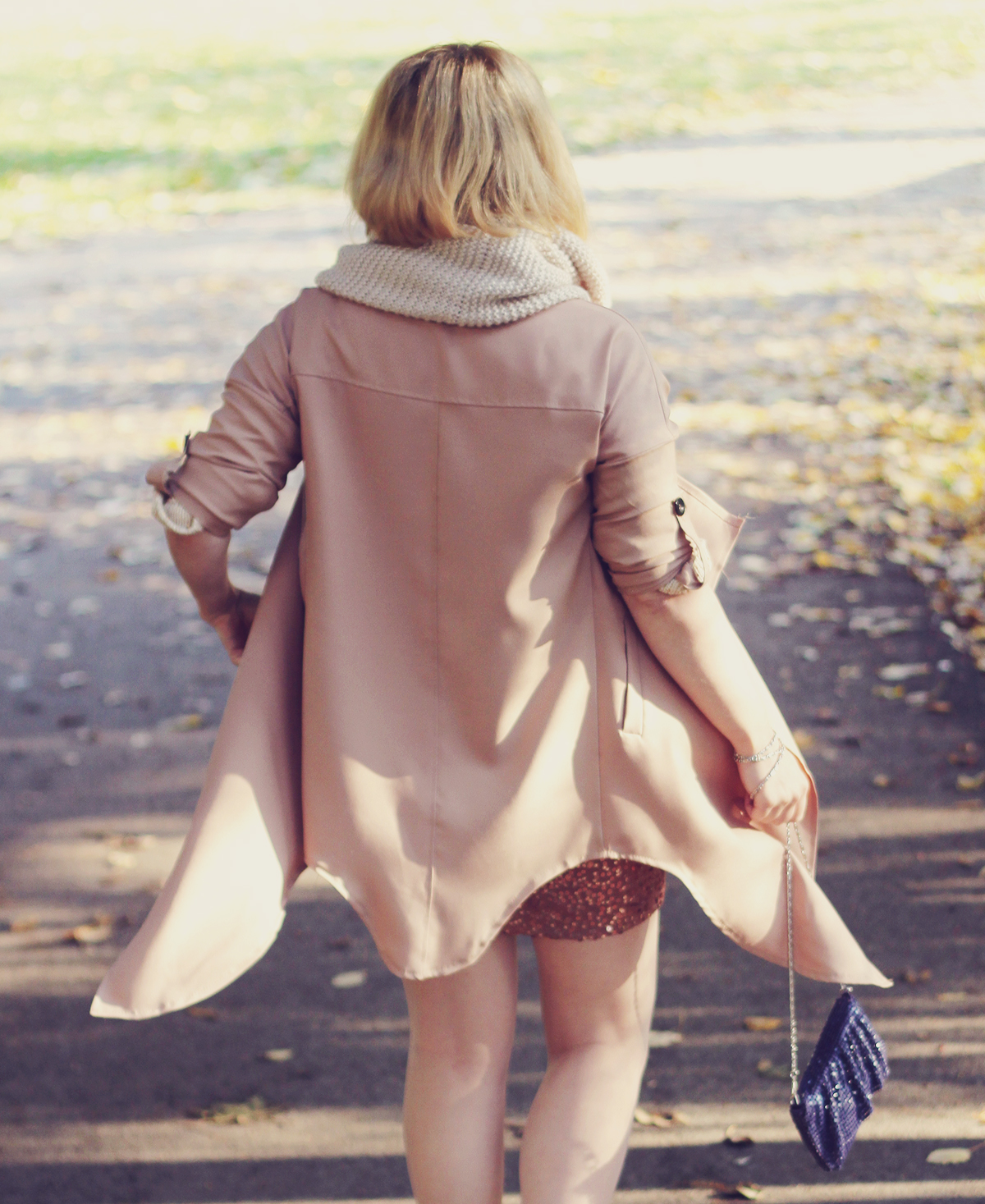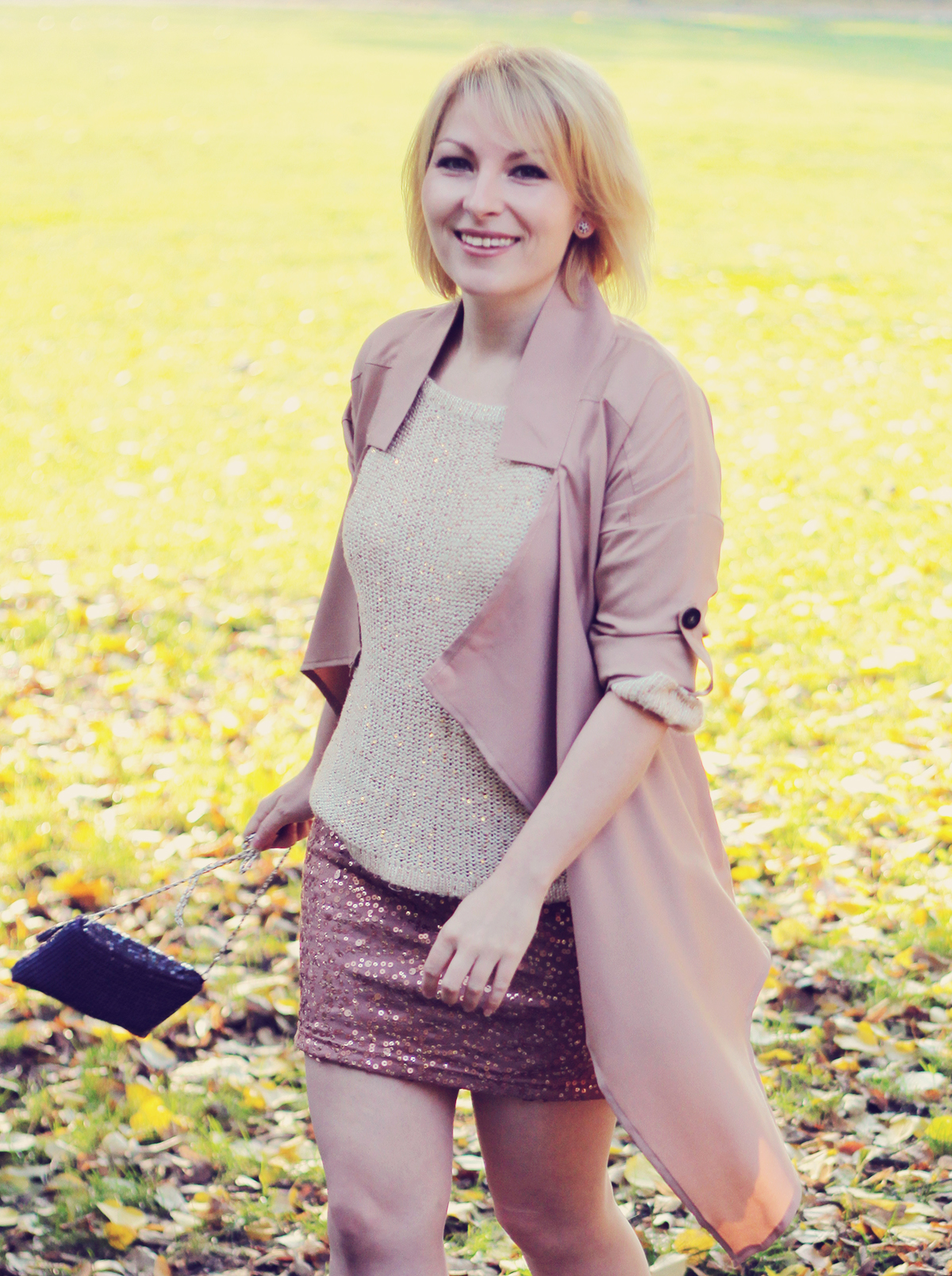 .
This is a post in collaboration with Zaful. All opinions are my own.
Photos by Cata, edited by me.
Thanks for reading and watching 🙂
.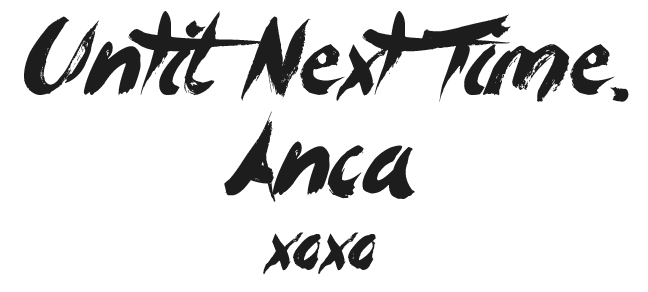 .