I would have loved to wear this super cute mac in London. It was our very last full day in London when at night, again, the sunset caught us on Oxford Street, looking for last minute gifts. I never noticed the very big Marks and Spencer store and really wanted a proper British trench. I went and looked in all the wrong places, never having a thought to go straight to the source. Bought the shorter version on sale. A trench is a timeless piece, so anyone looking to up their style should own one.
On to the real subject. My town is super close to two foreign capitals: Budapest and Belgrade. I have never properly visited Belgrade (except Summer of last year when I went to a Robbie Williams concert and left right after). This time we planned our Belgrade journey around a Jazz Festival and some sight seeing the day after.
Our trip began with the 4 of us, me and Cata and 2 of our best friends in one car arriving on Friday evening, late to the Jazz Festival, after a detour got us lost (Serbia is known for it's horrible lack of road signage and GPS maps not updated). We were so hungry that we ate dozens of chips at a gas station and after went into this enormous communist building where the Jazz Festival was already in full swing: The Sava Center. It was fantastic, like being transported back to the 70s. Everything was super spacious, even the fonts were sooo retro.
After, we marched to the oldest street in Belgrade for lots of drinks. At 4 in the morning we moved to another street known for its hipster clubs and open Pljeskavica food stops. At 6 am we took a cab back to our apartment on the 12th floor in the new town of Belgrade, with a fabulous view of the city and Sava River. Belgrade is fantastic if you really want to be taken back to the 90s, 80s and 70s, when the Communist Era was in full swing. Also, the night life is fantastic, every place is filled with eager drinkers and party people. After 4 Cosmos I was super fresh the next day and ready for some sight seeing.
Our first stop was for coffee and breakfast. Old town Belgrade is perfect if you are in search for good coffee shops but also need to eat. A very cute and cozy bar & restaurant, Jimmy Woo, was waiting for us. We had the best coffee we have ever tasted, burgers and desserts.
Then we went to the only place huge enough to get us lost for the rest of the day: The Belgrade Fortress. Up high, the views, again are spectacular and the Autumn leaves everywhere. More to see in the upcoming photos.
Belgrade is a very cheap destination, it offers lots of attractions and it's people all speak English, from young to very old. I was impressed.
As usual with my travel posts, long scroll heading your way 🙂
Wearing: Mac/Trench // Marks and Spencer London (longer version available on their website here), Stripey Off The Shoulder Top // H&M, Jeans // Primark London, Boots // CCC Shoes, Satchel Bag // H&M, Burgundy Scarf // Random, Pink Knit Hat // Handmade, Wrap Choker // Zaful, Stud Earrings // H&M.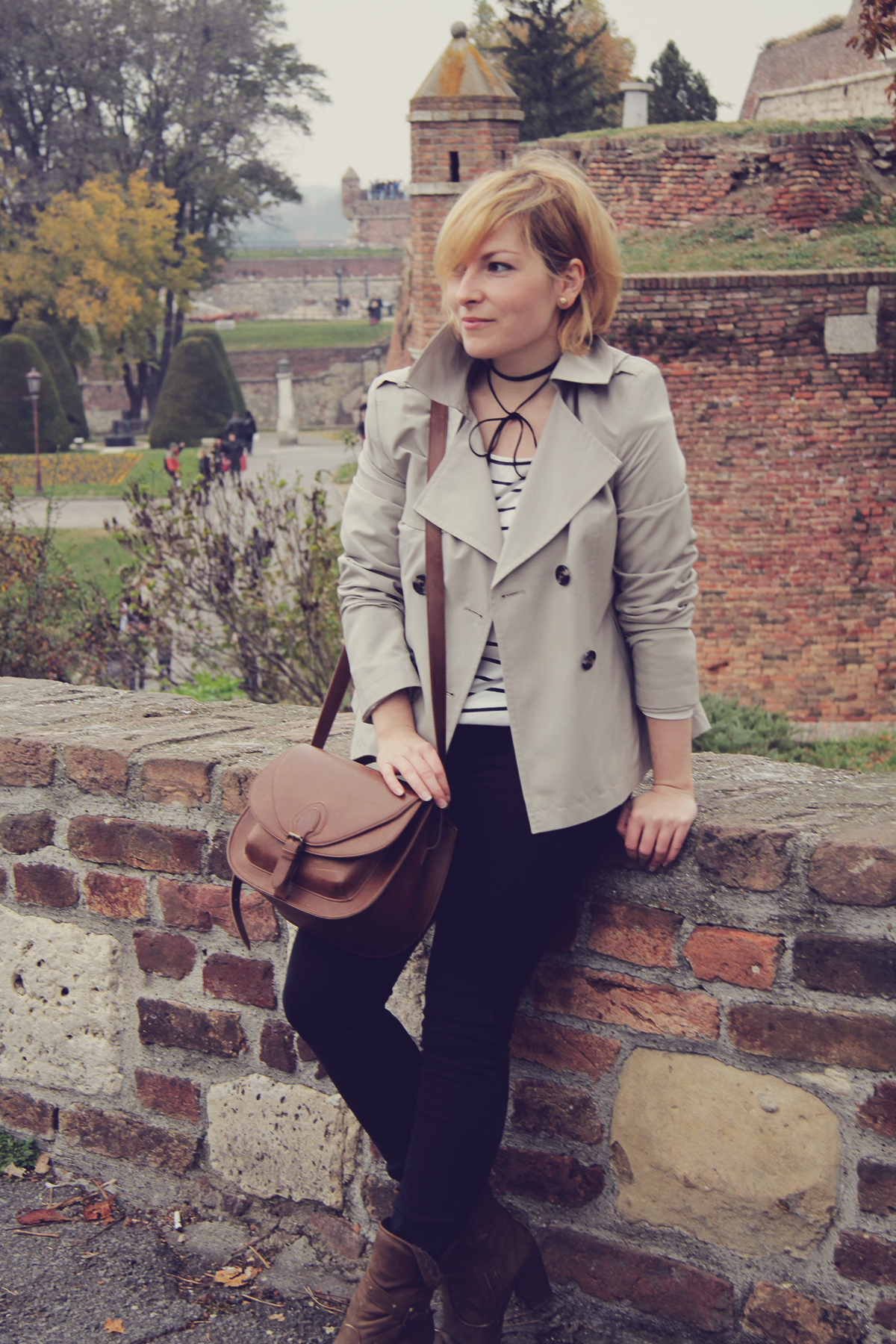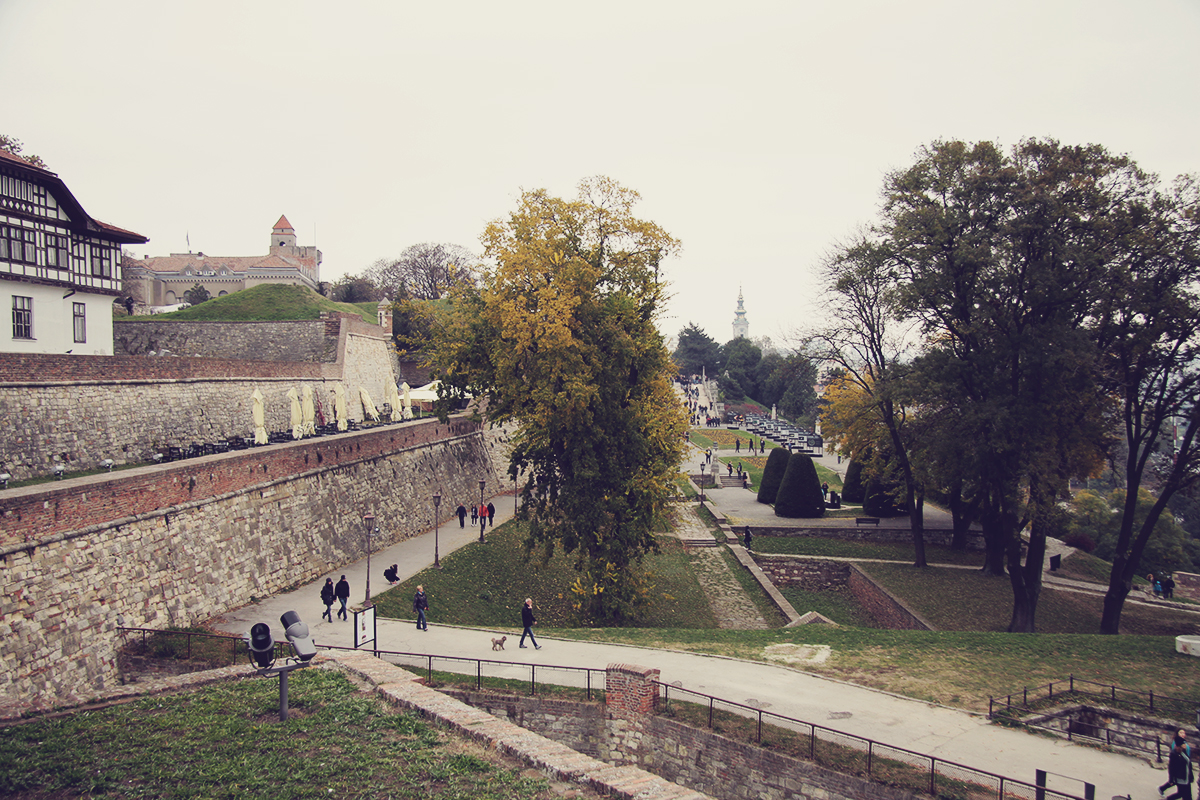 Kalemegdan Park, part of the Fortress.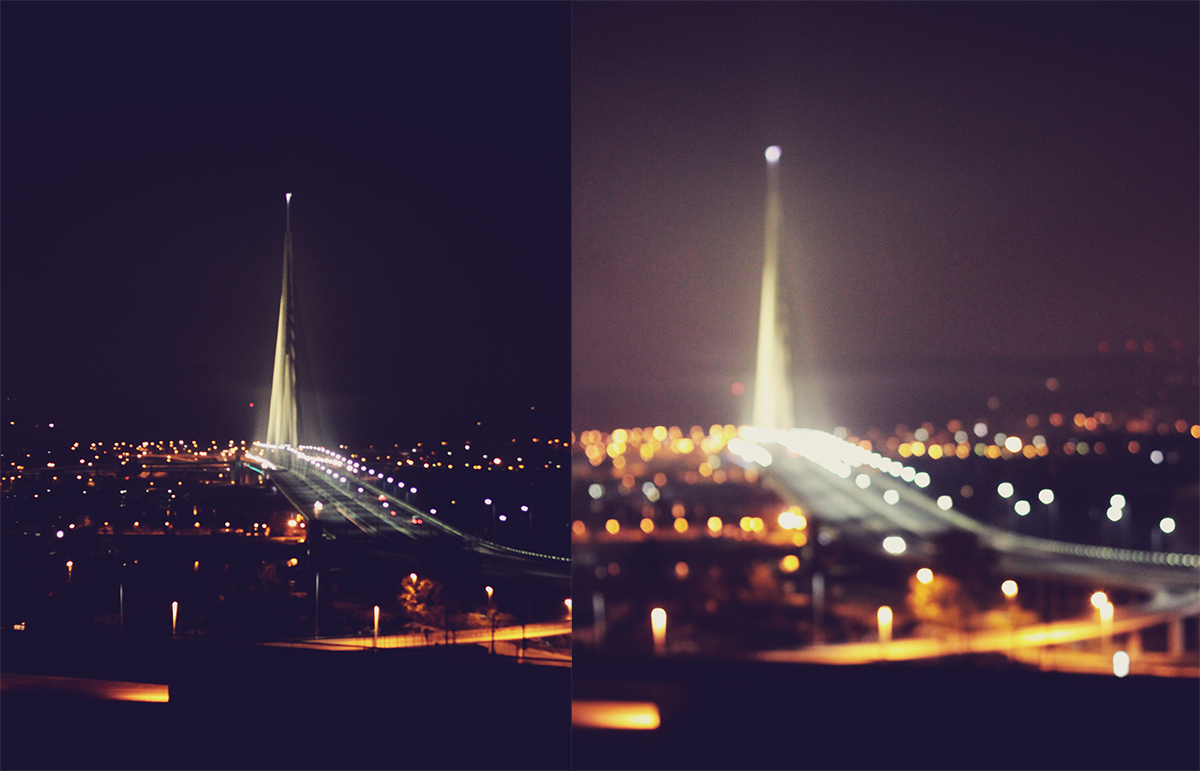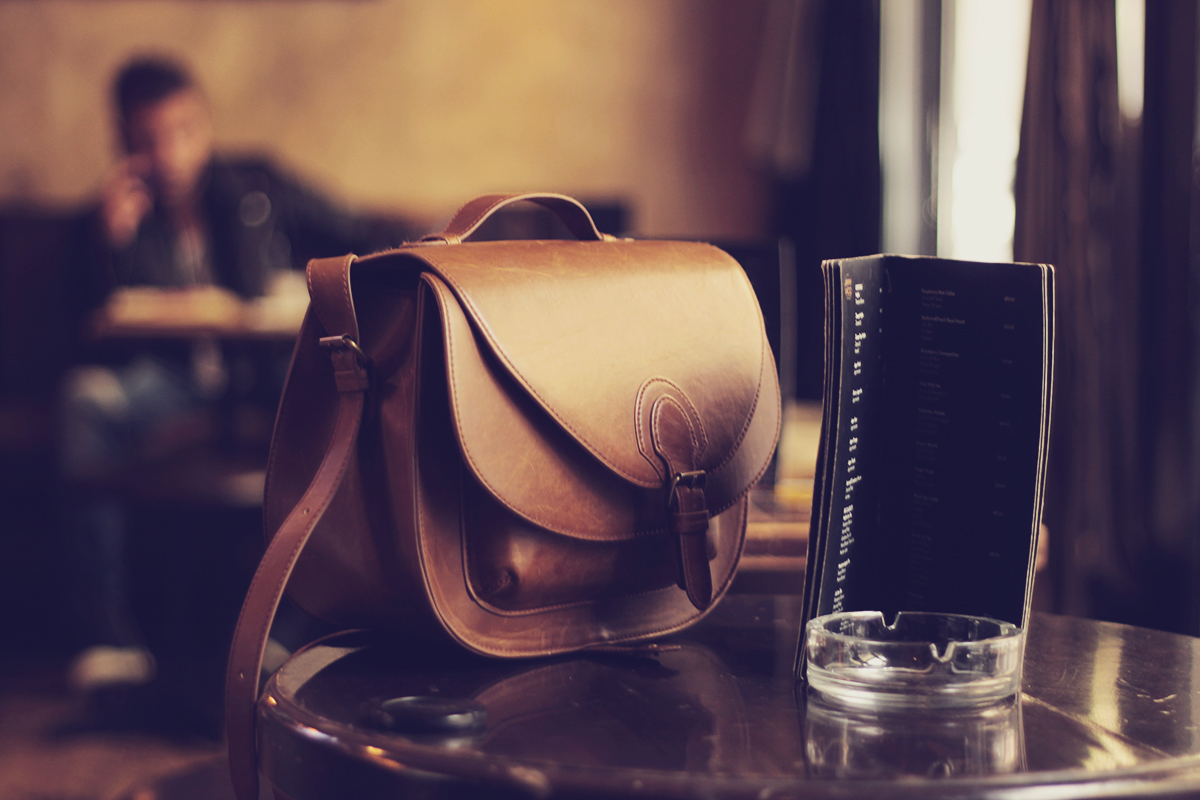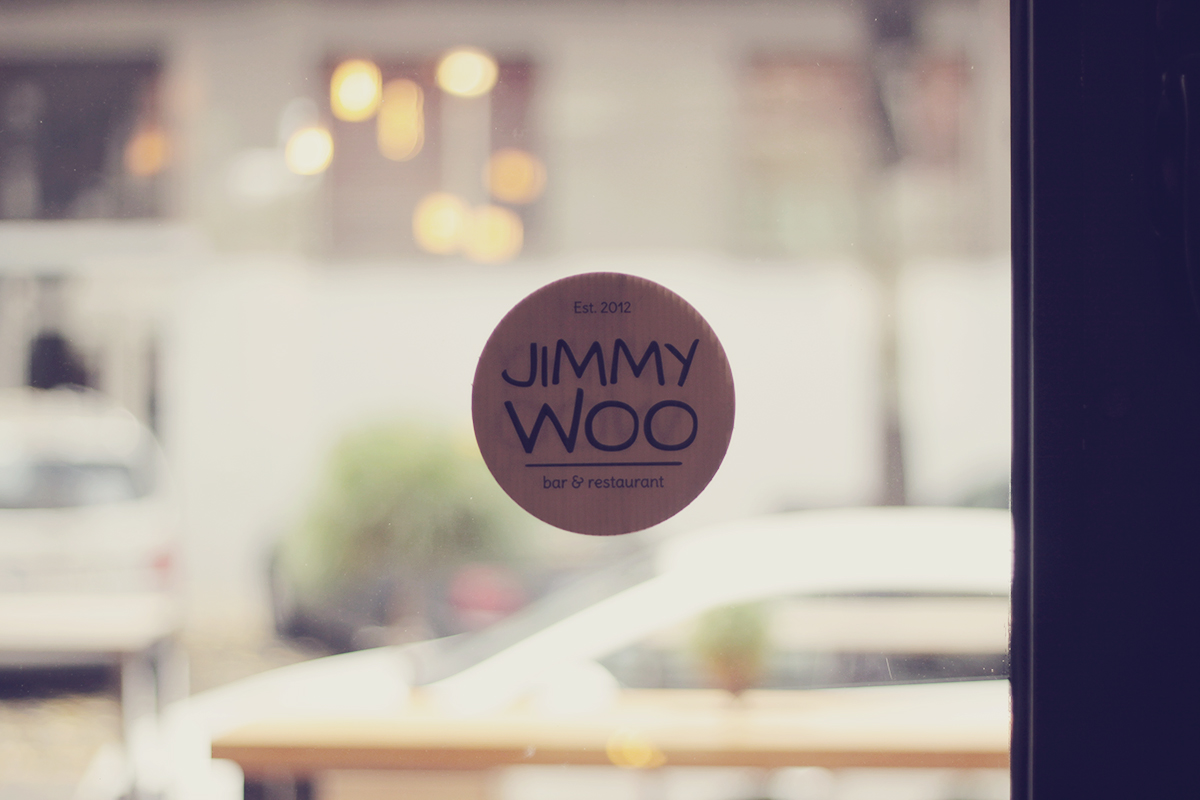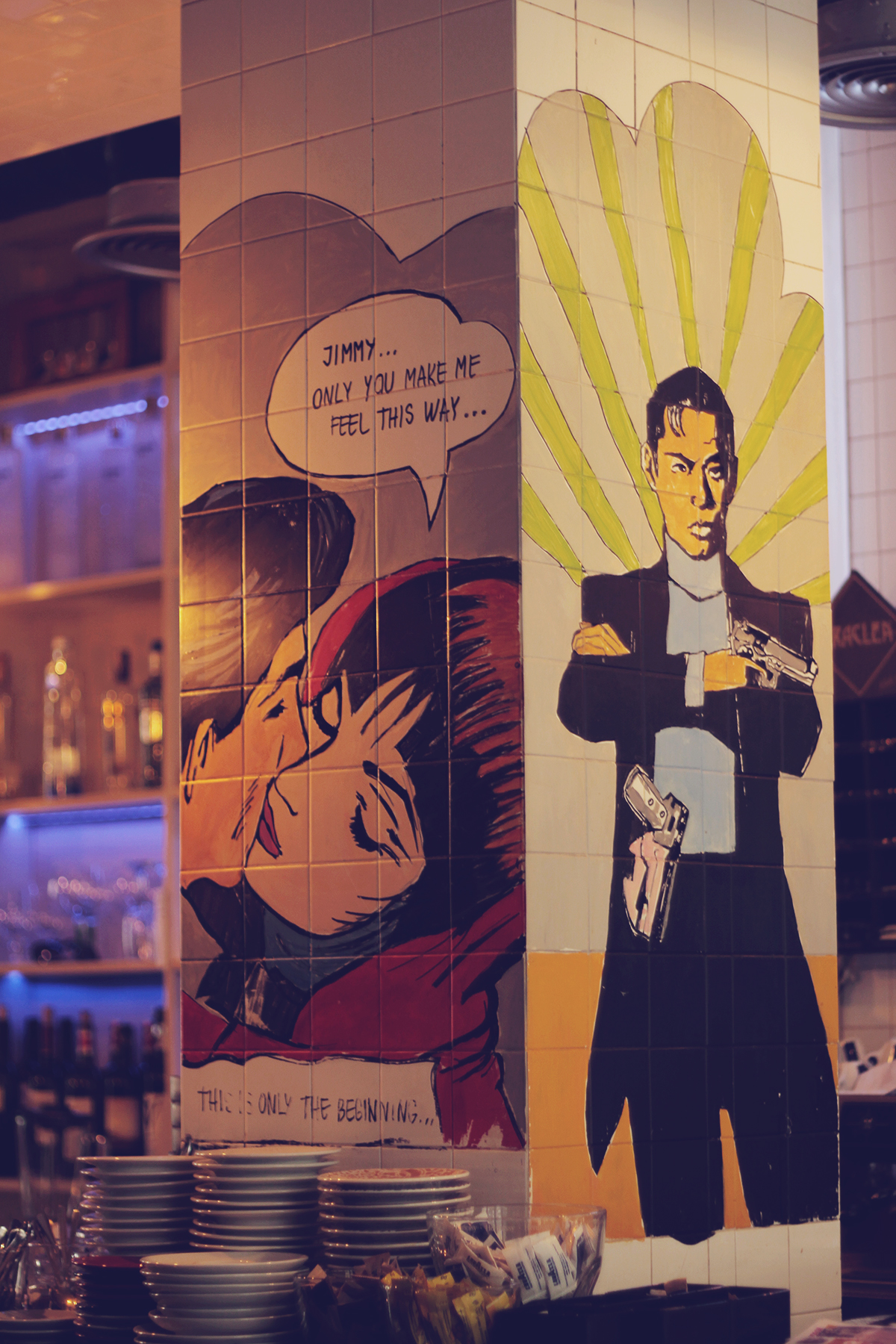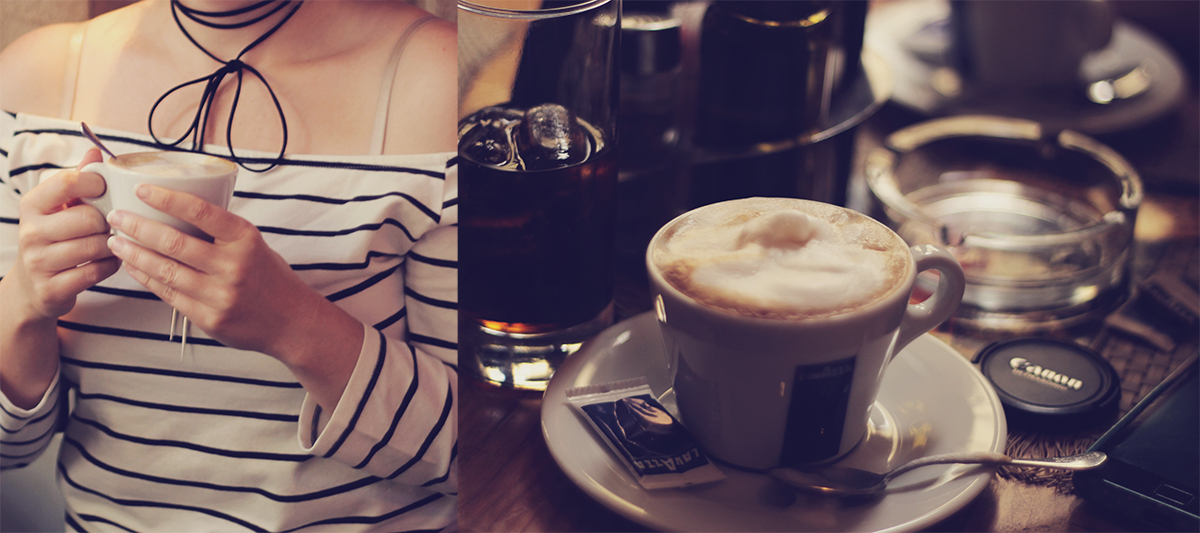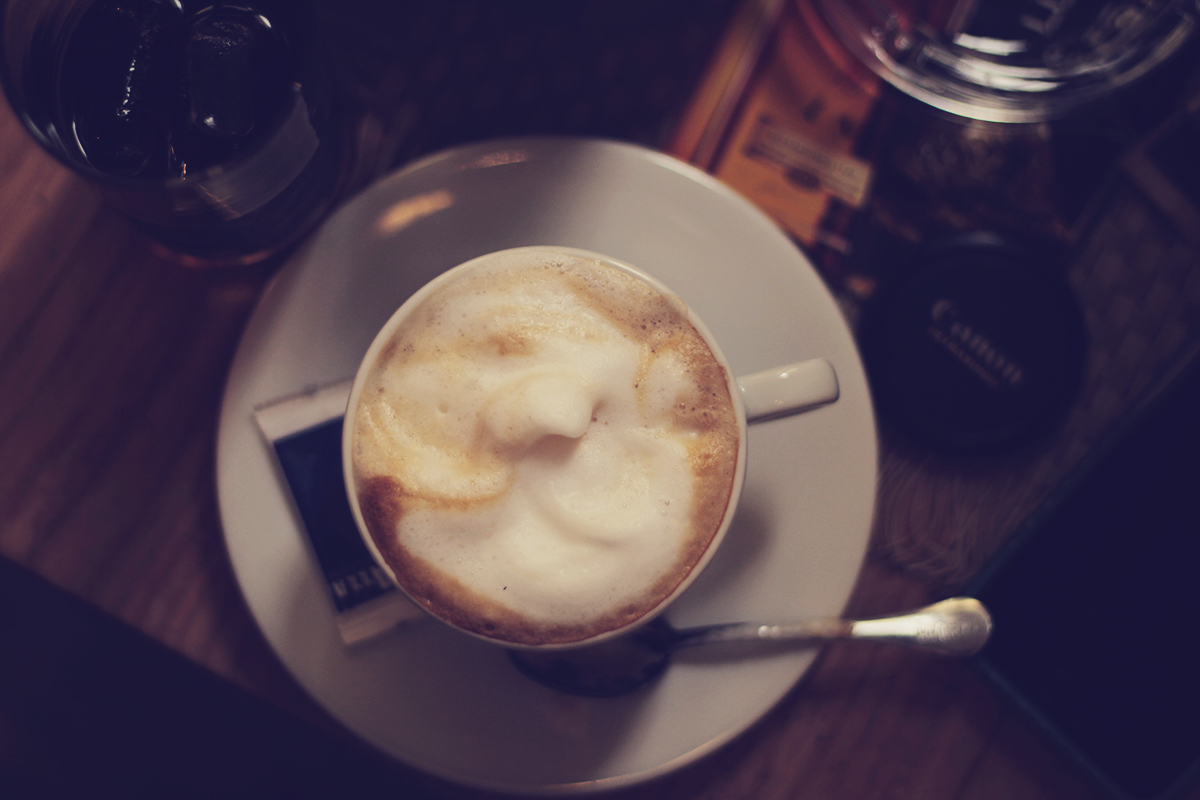 Extremely good coffee.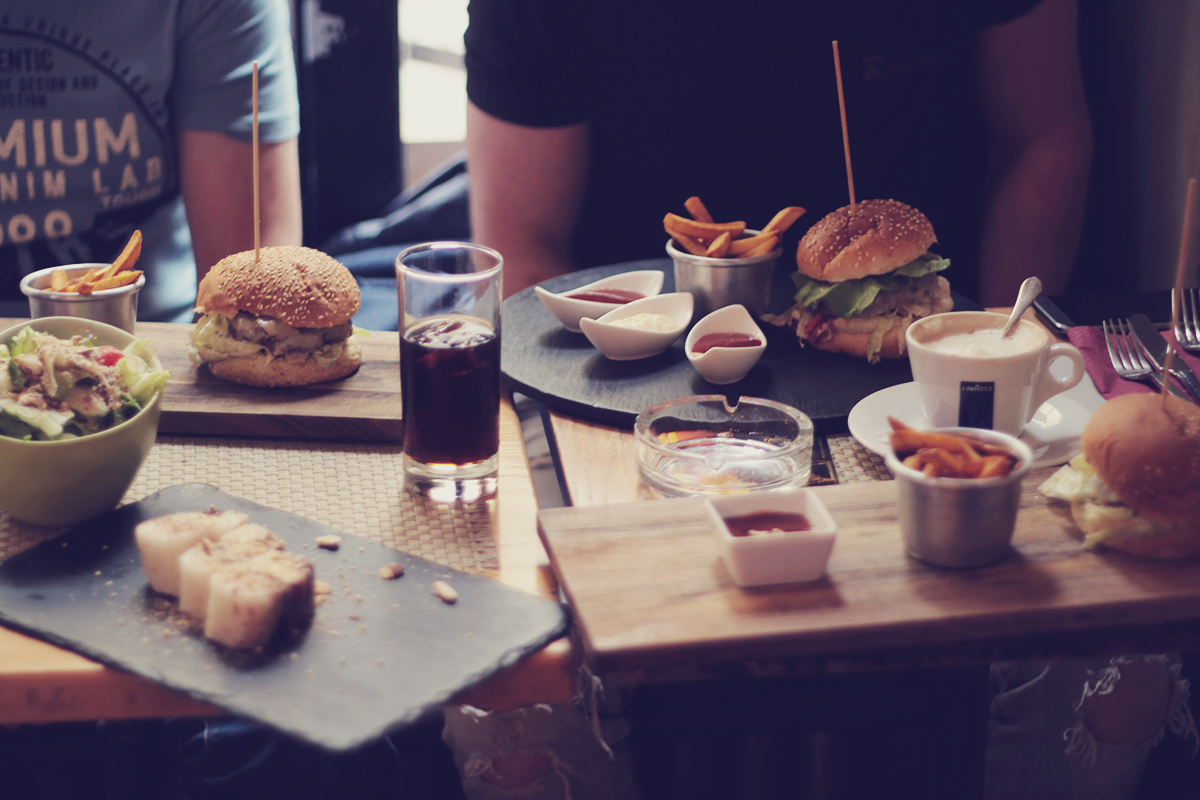 Burger mania.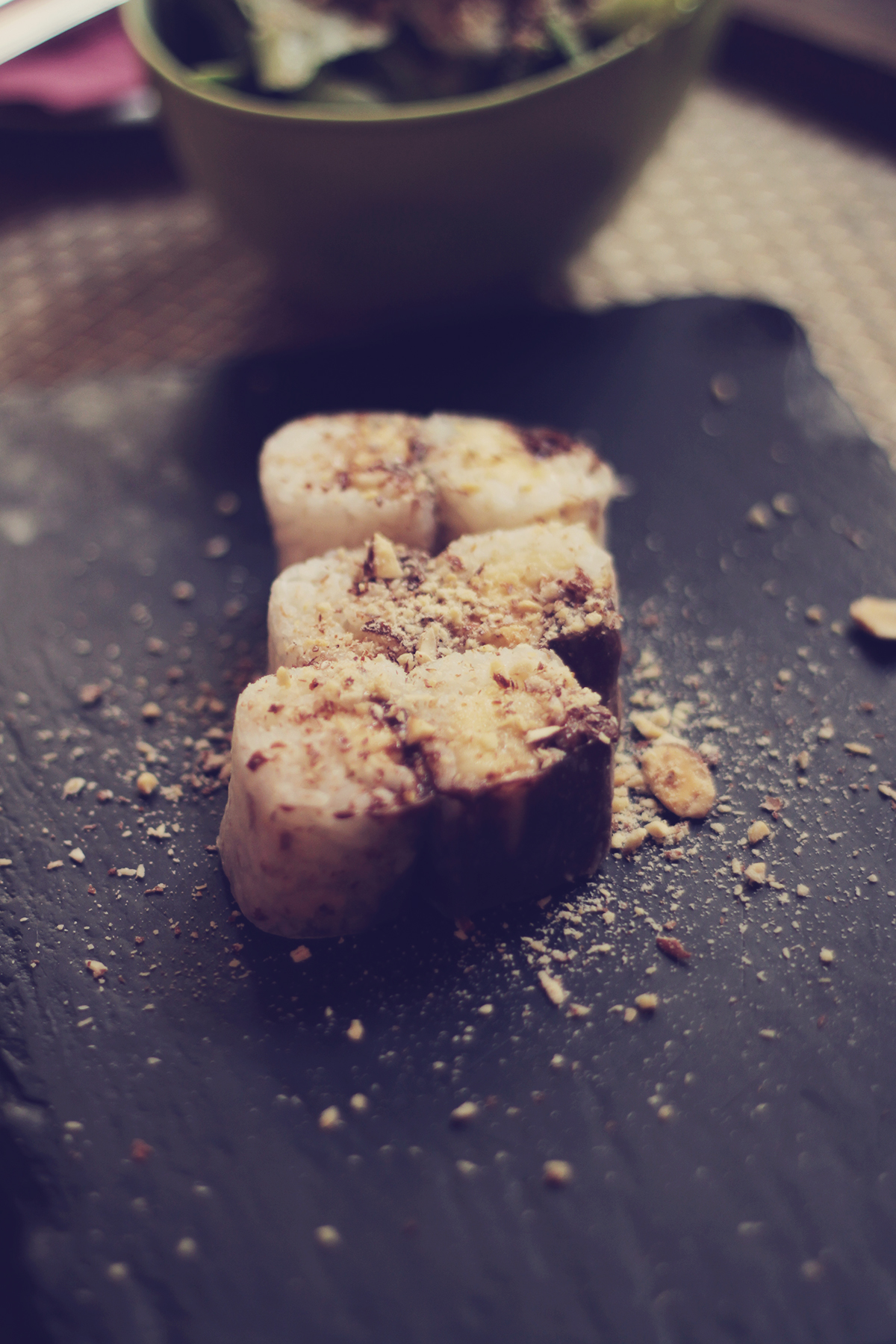 The most interesting dessert: nutella and banana makis. Super yummy!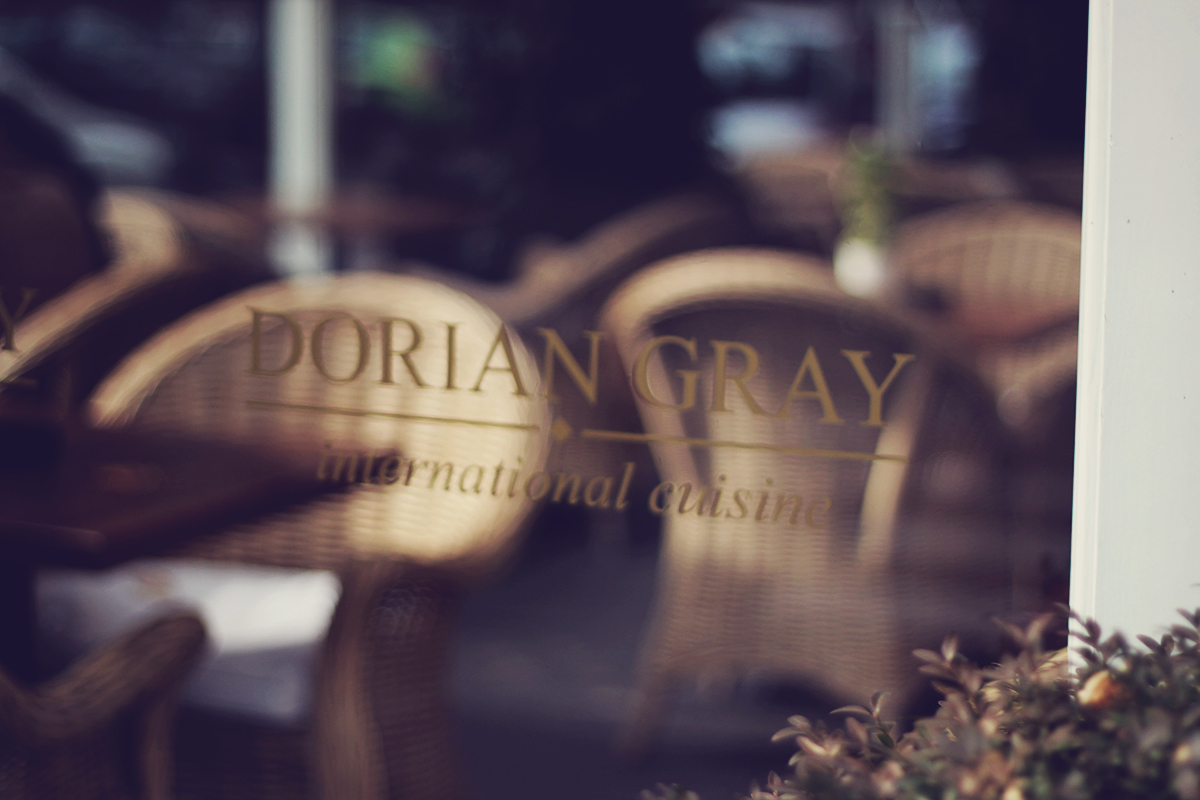 Posh restaurant and terrace, hence the name.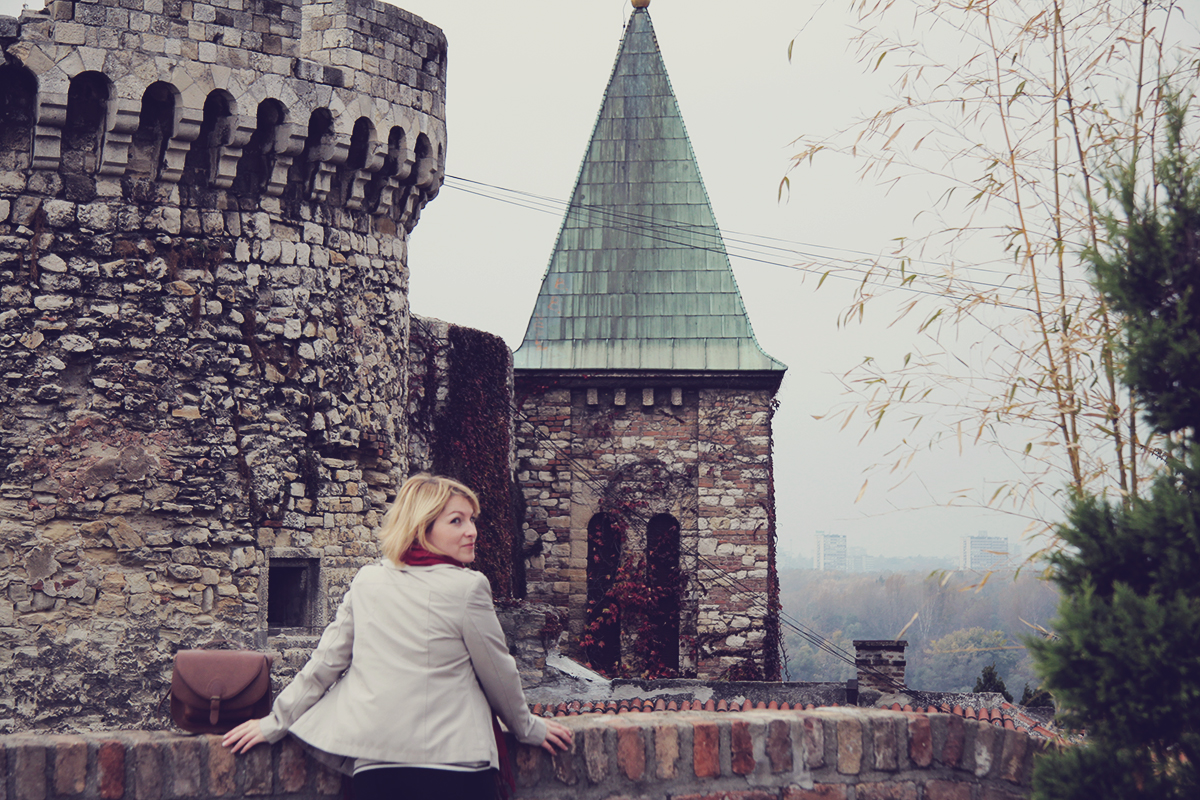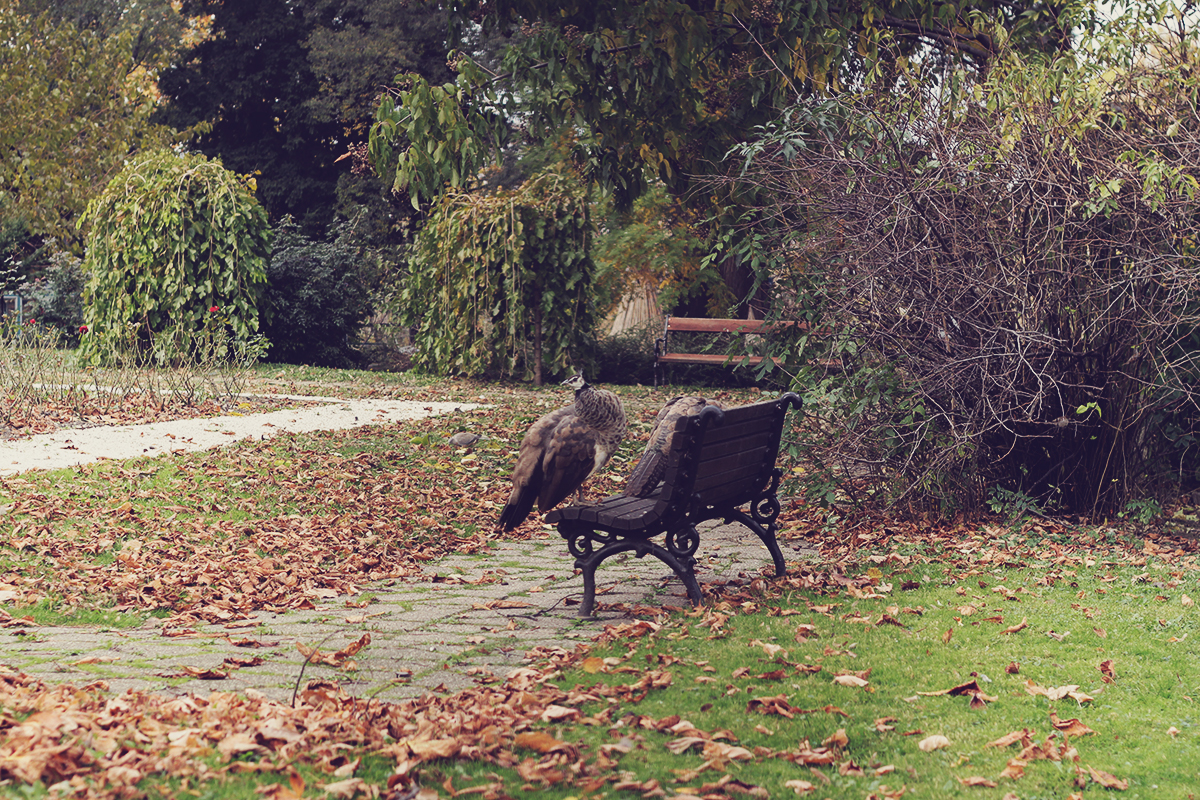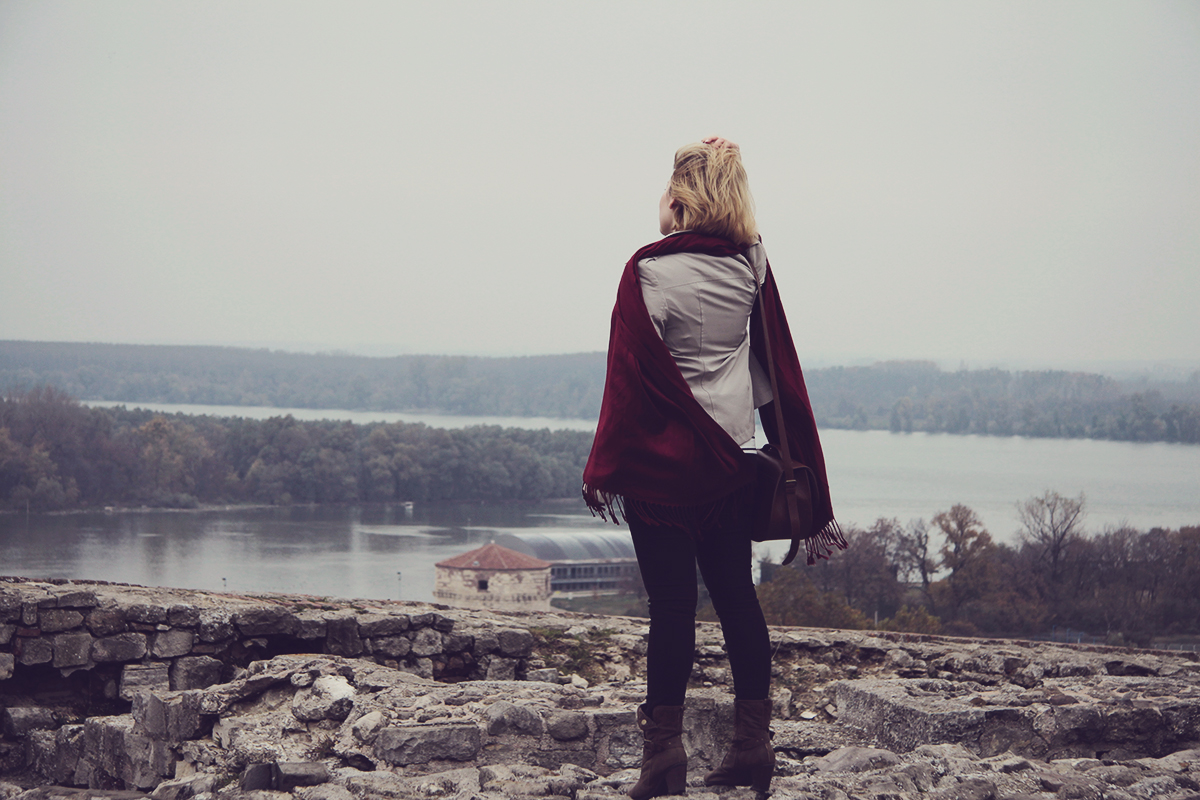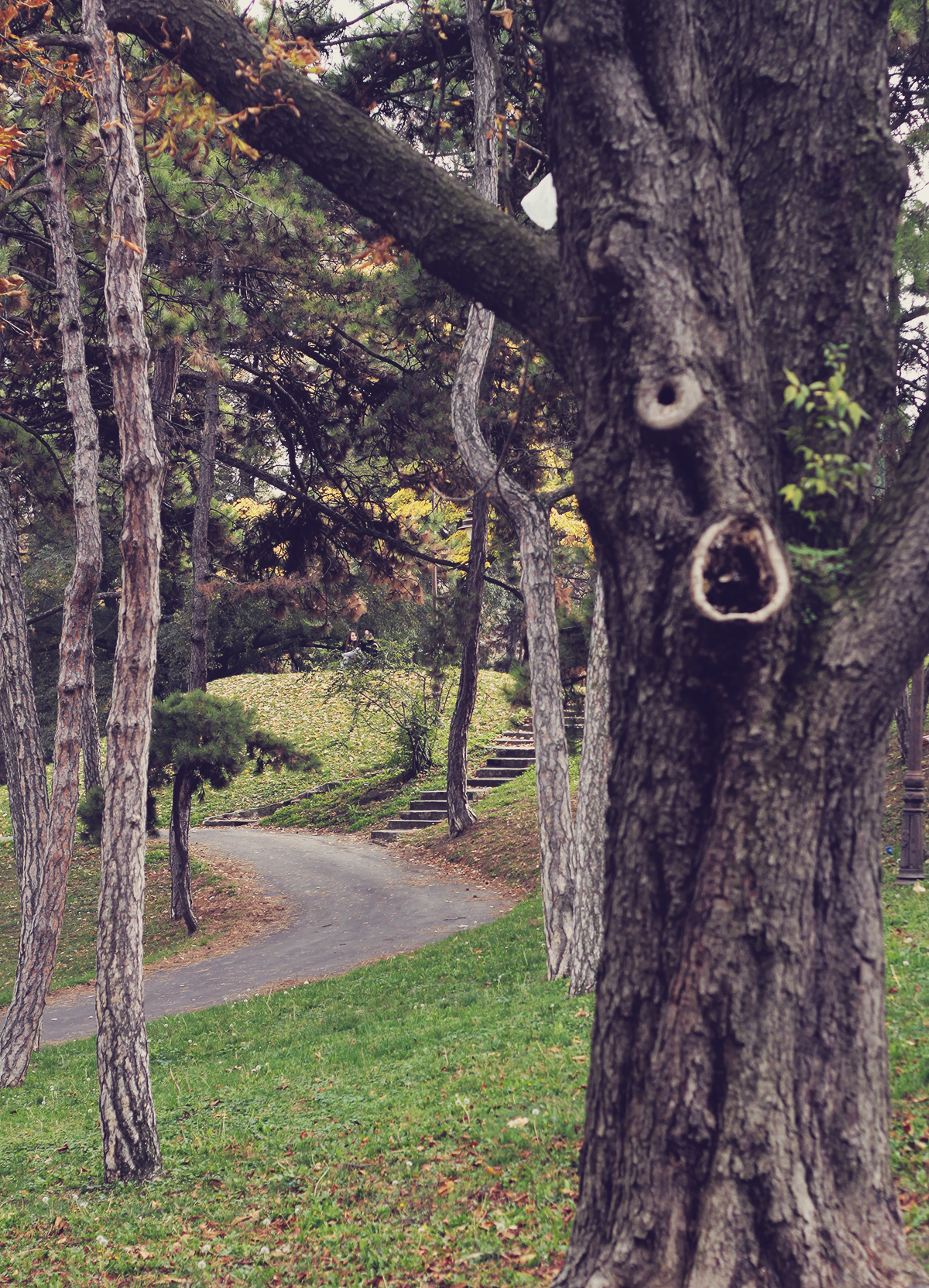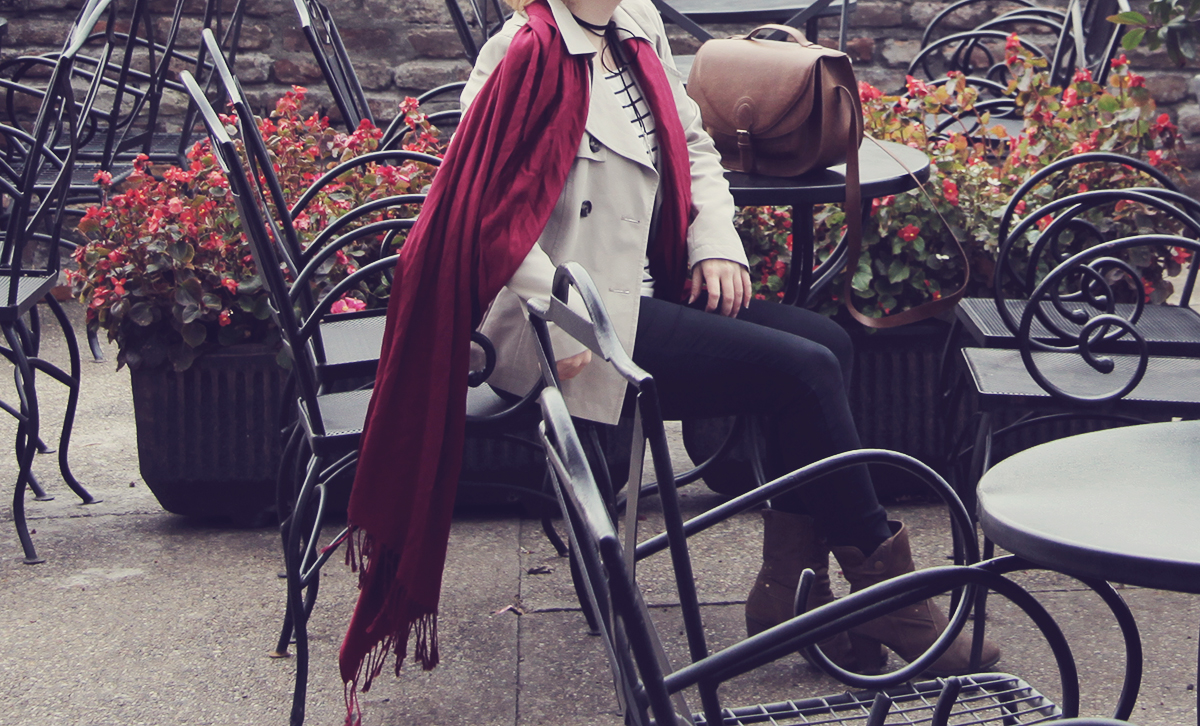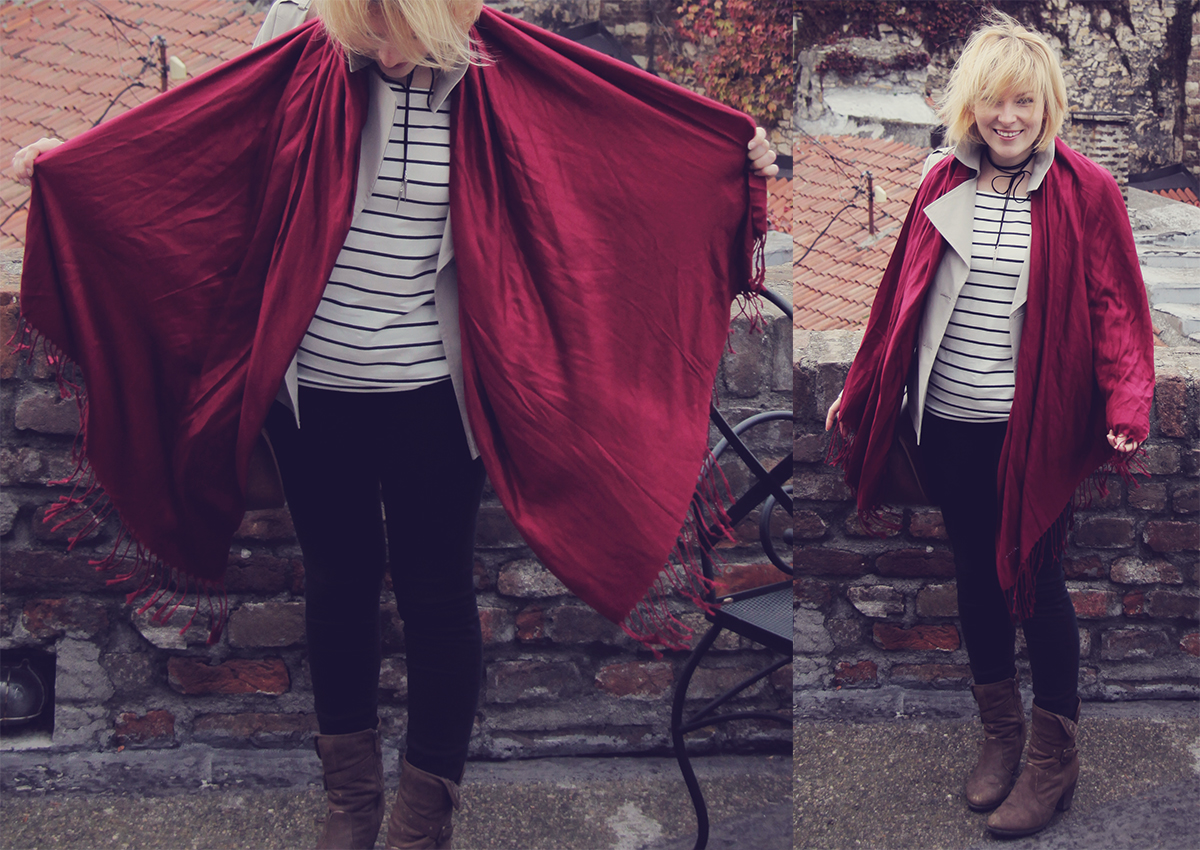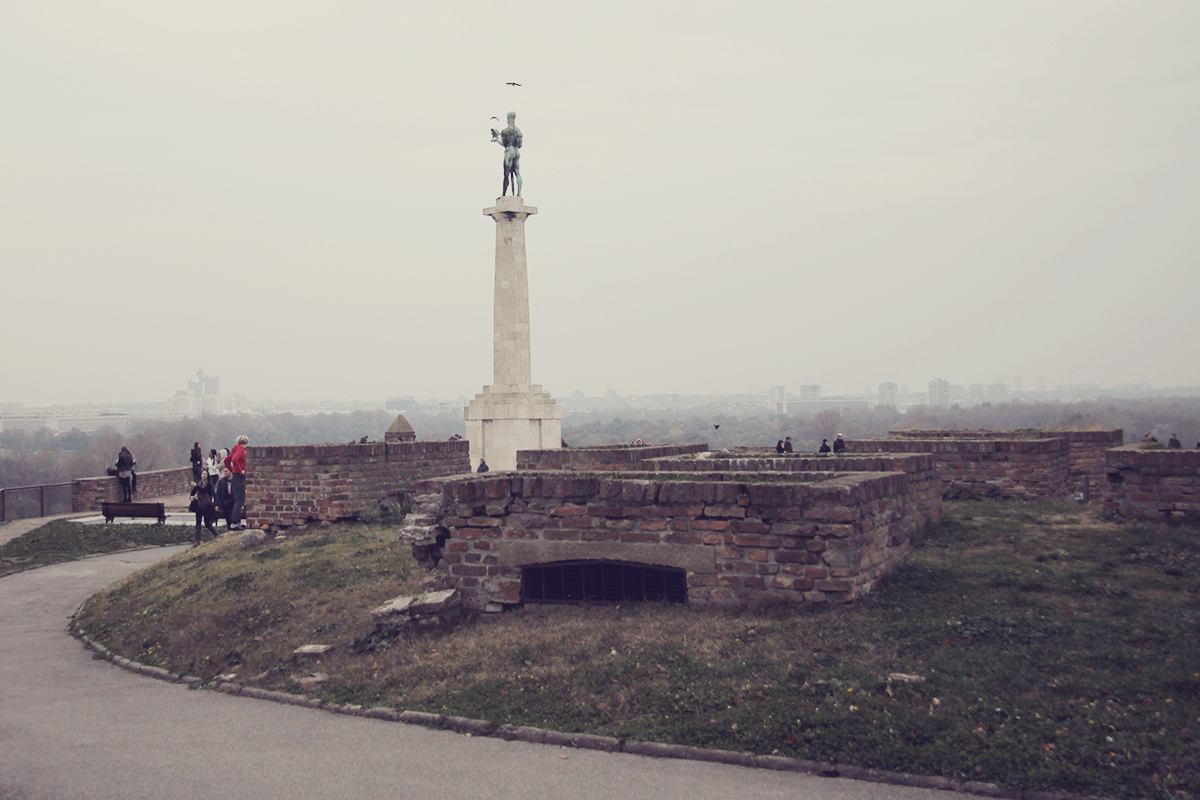 The Victor Monument, protector of Belgrade.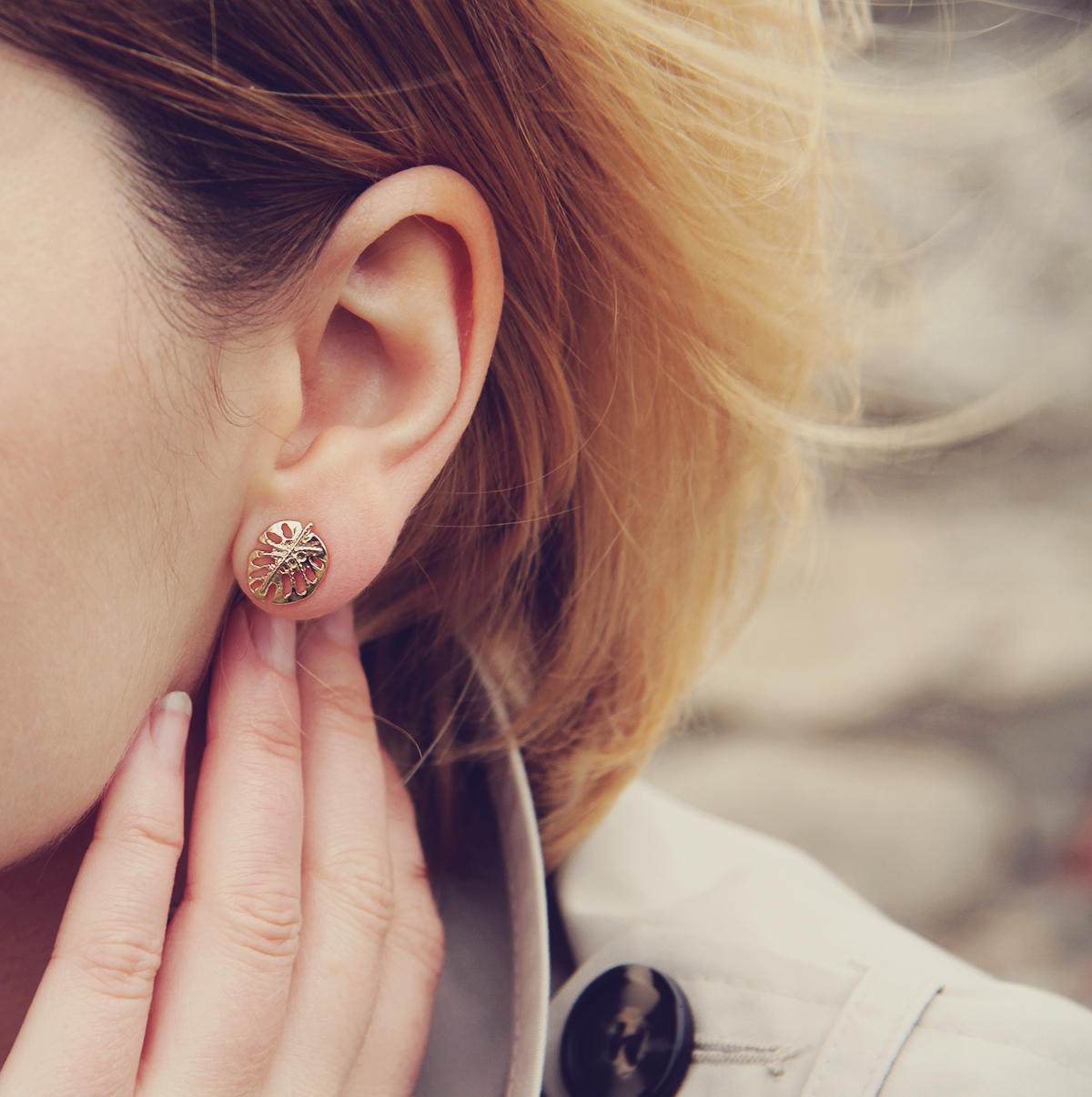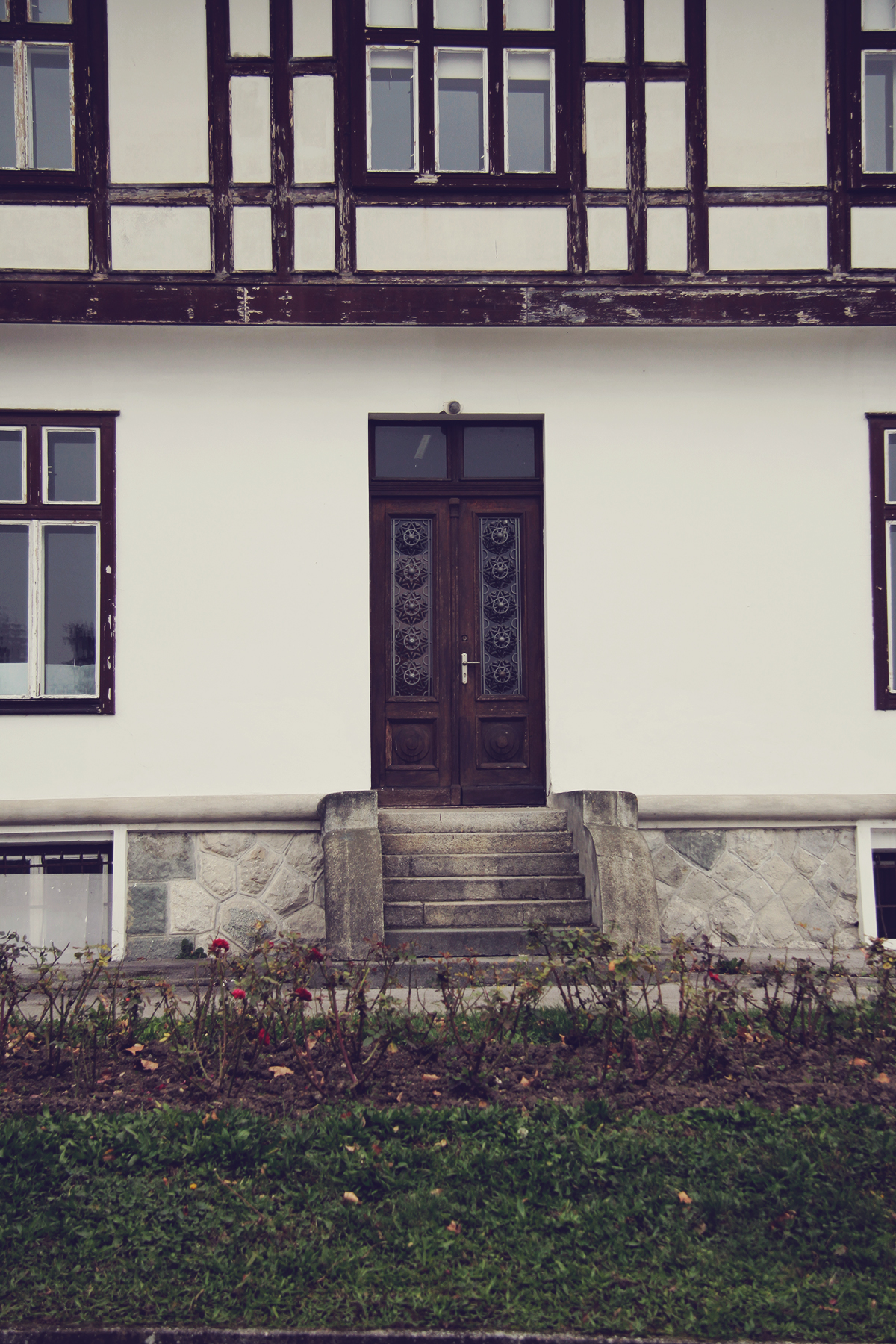 My obsession with doors again.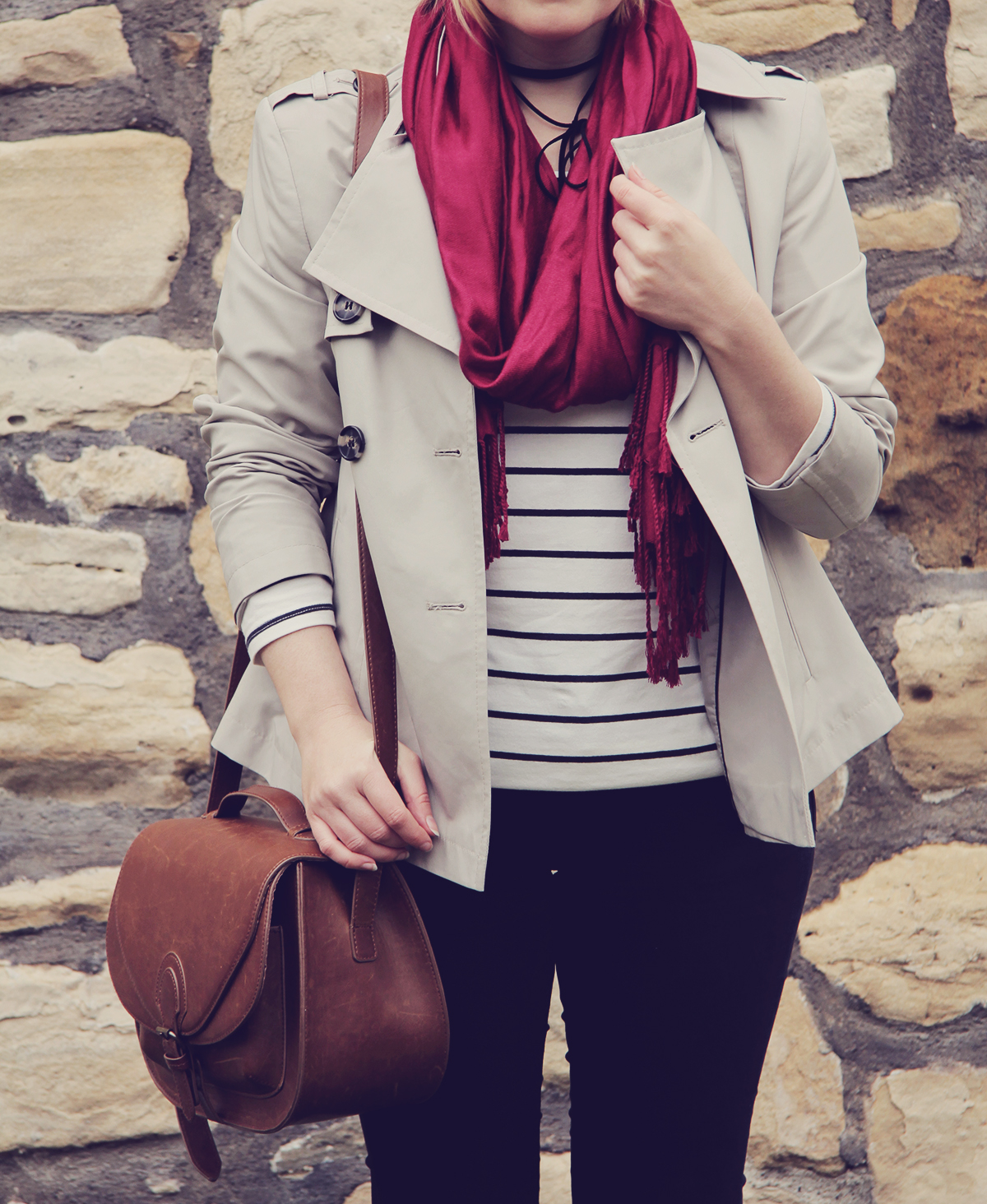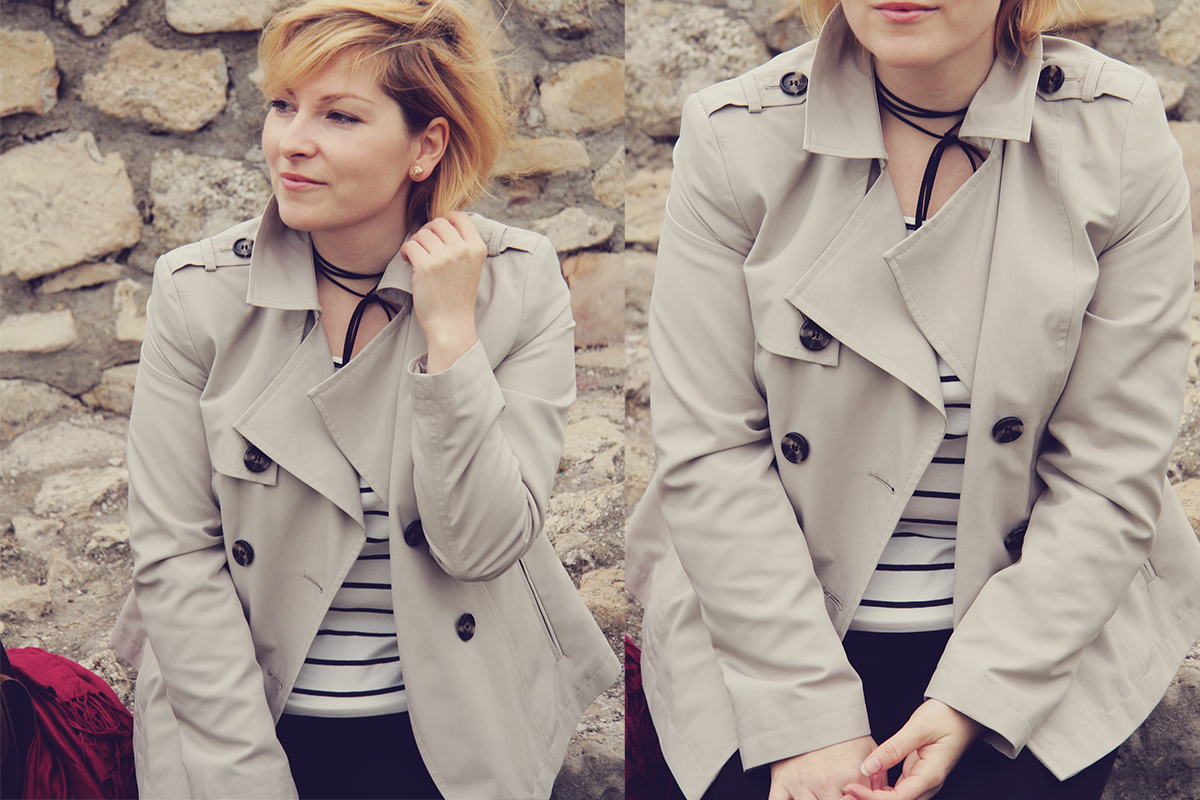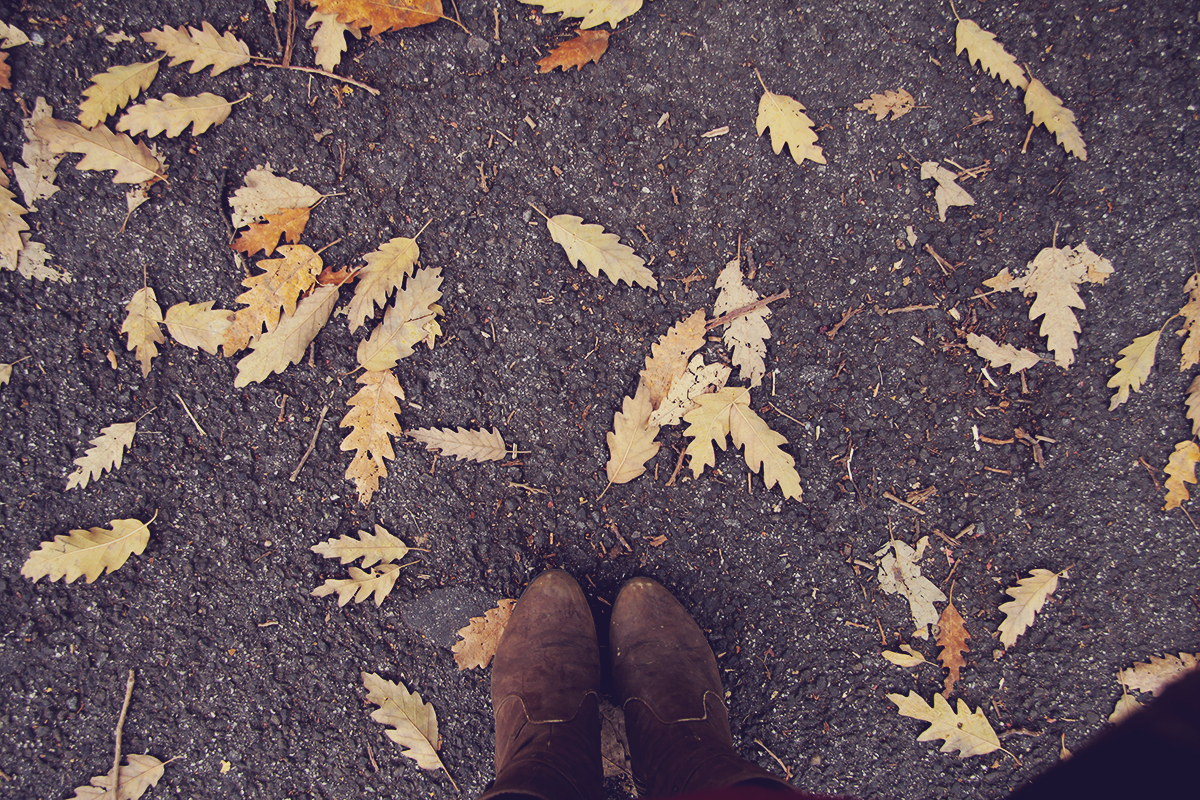 Autumn at my feet.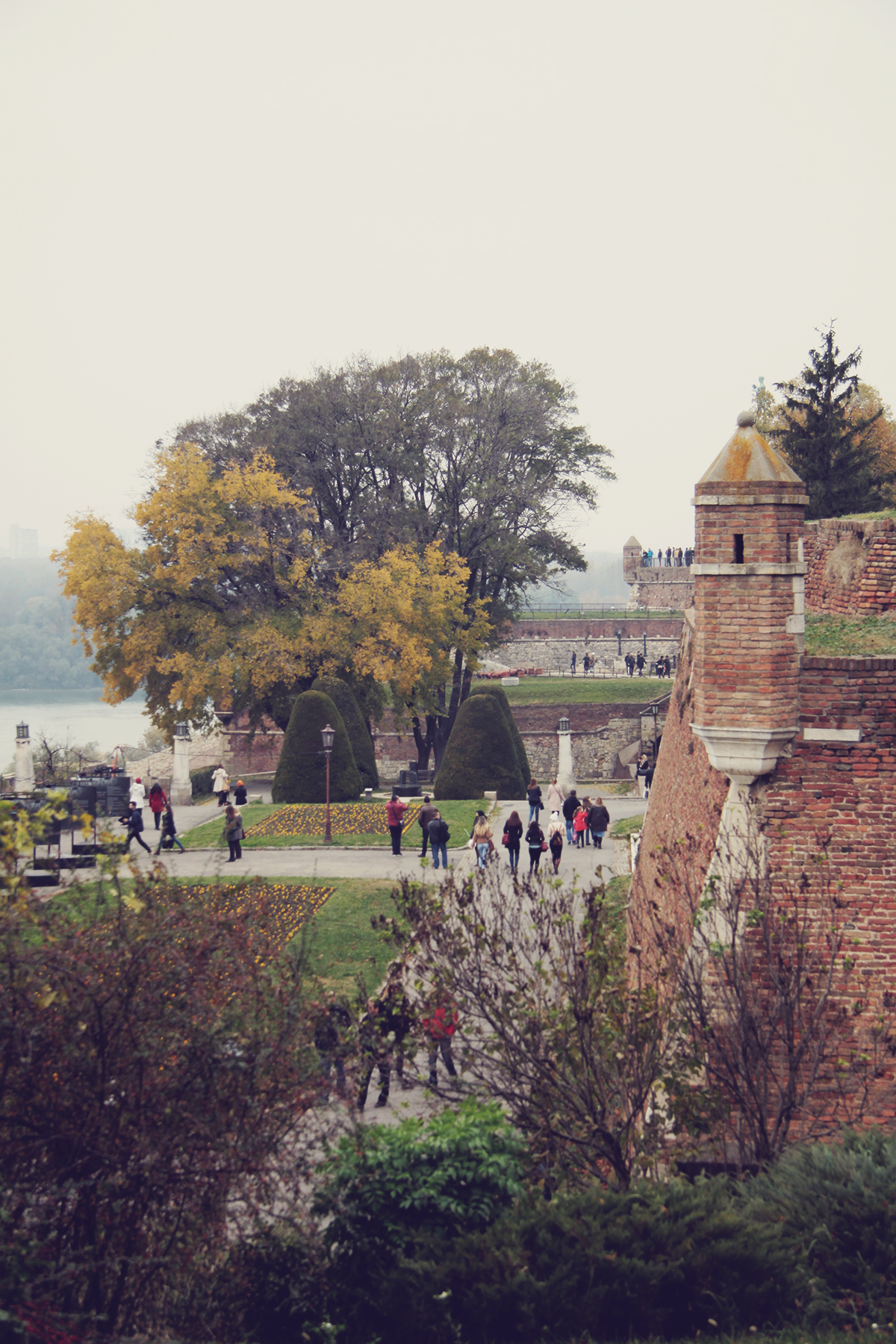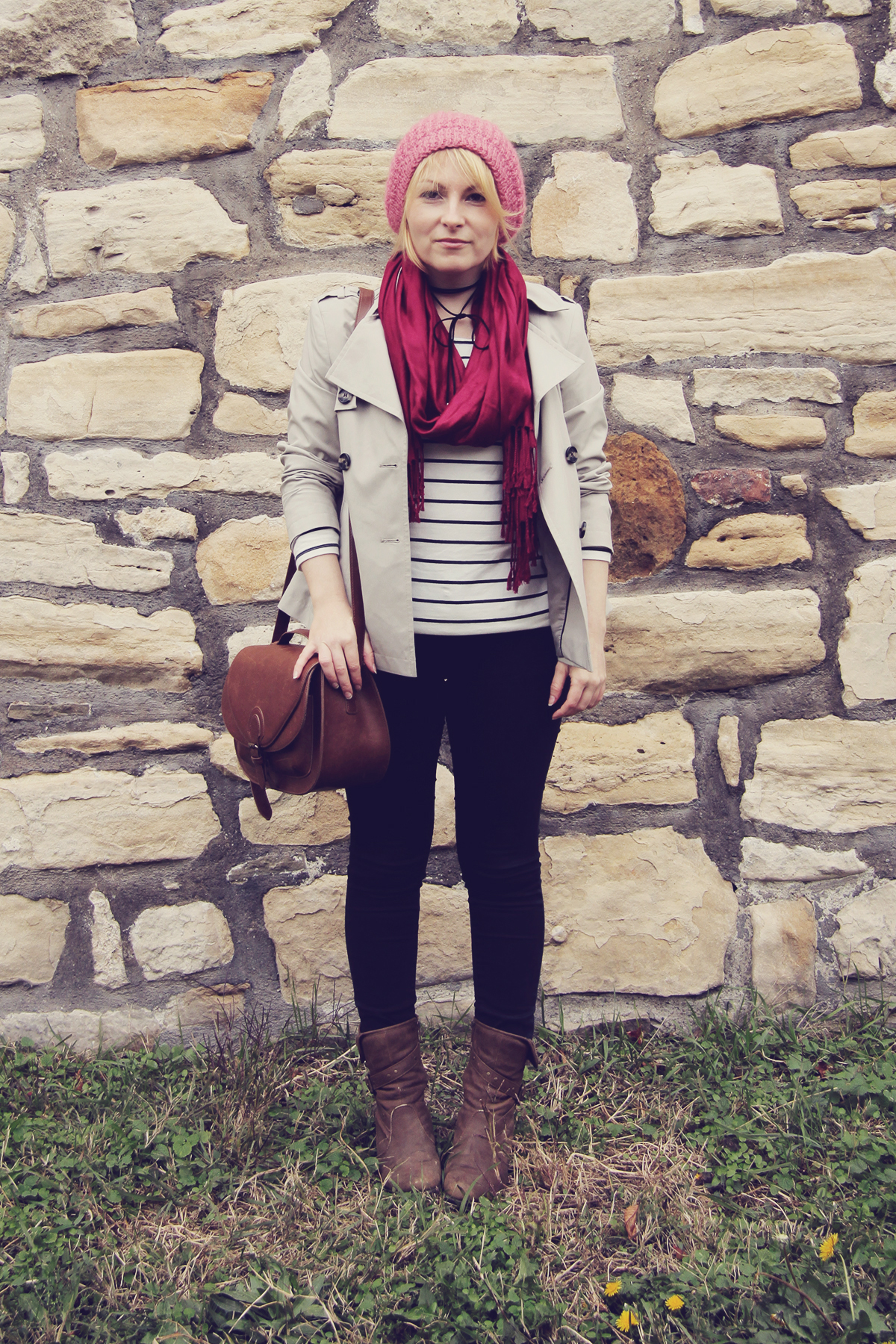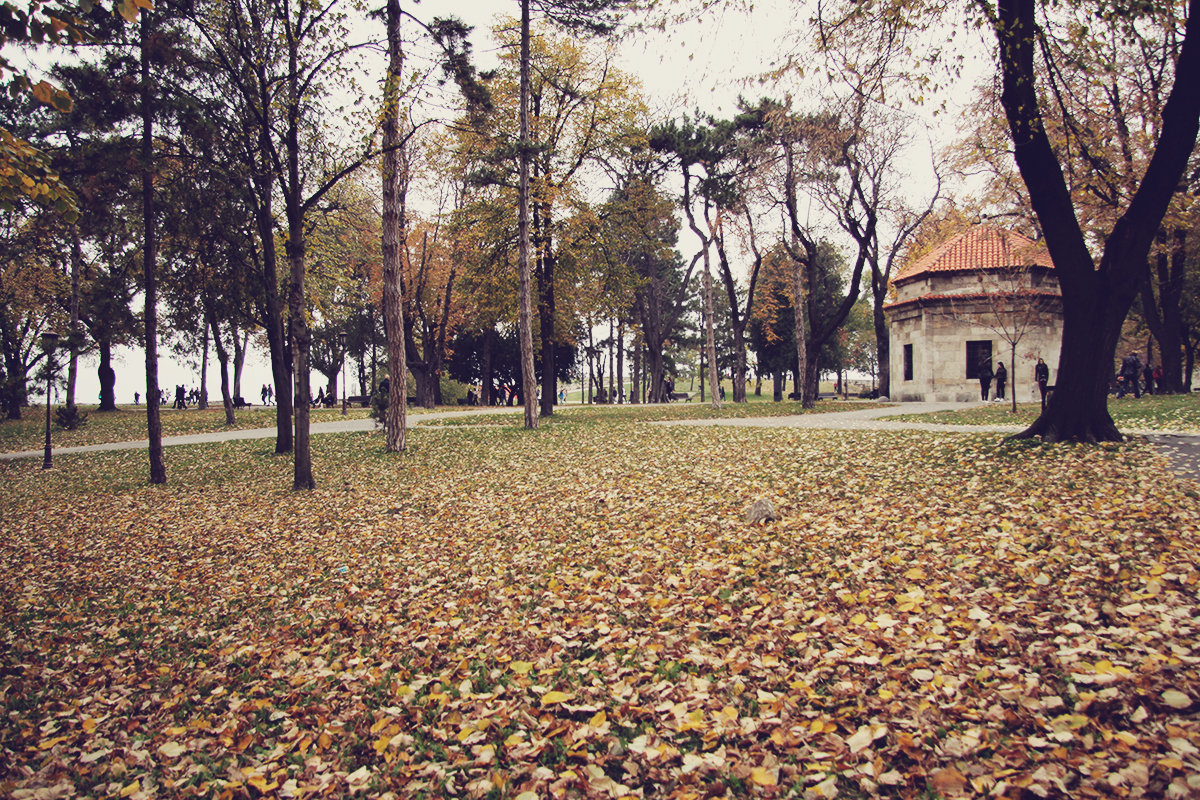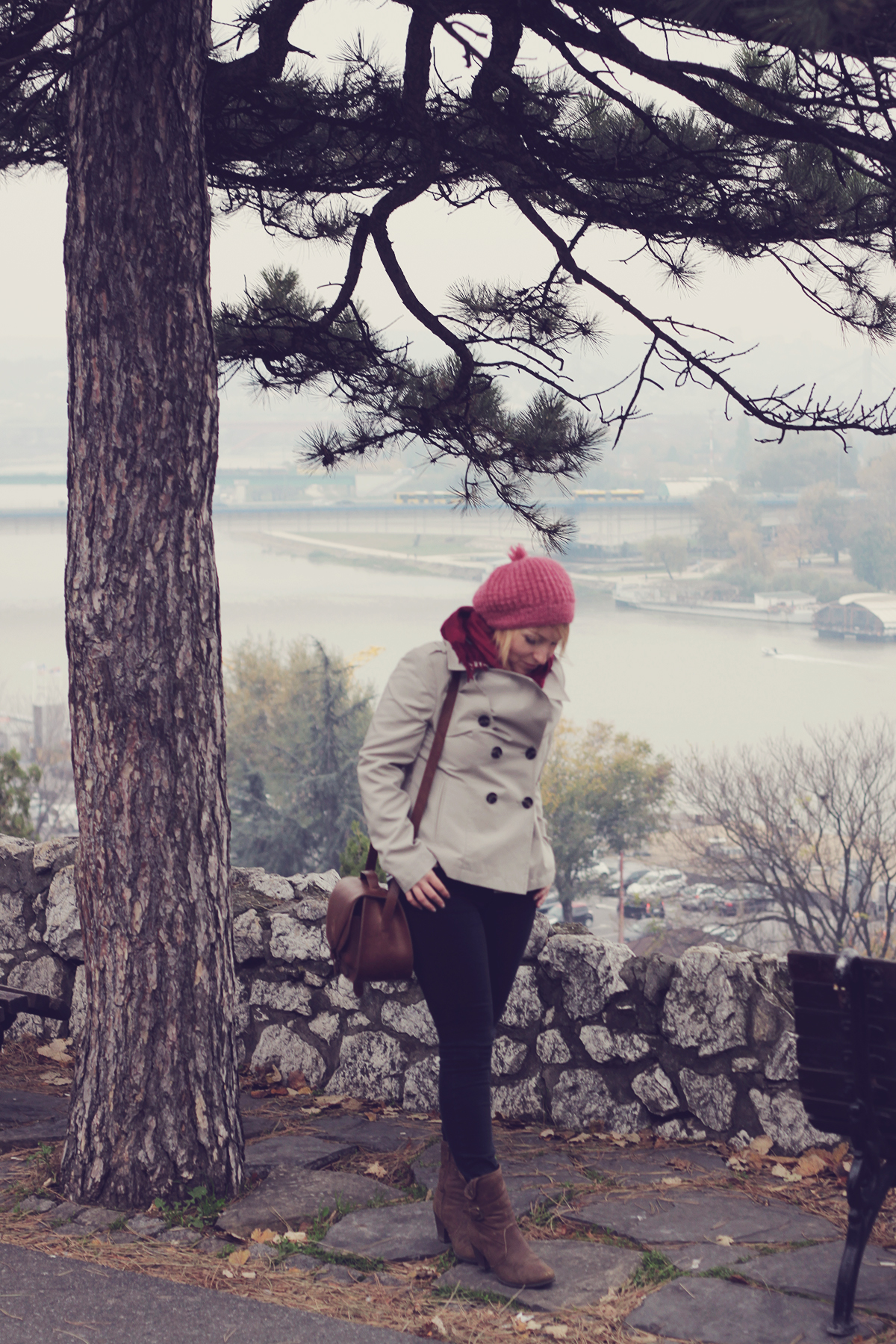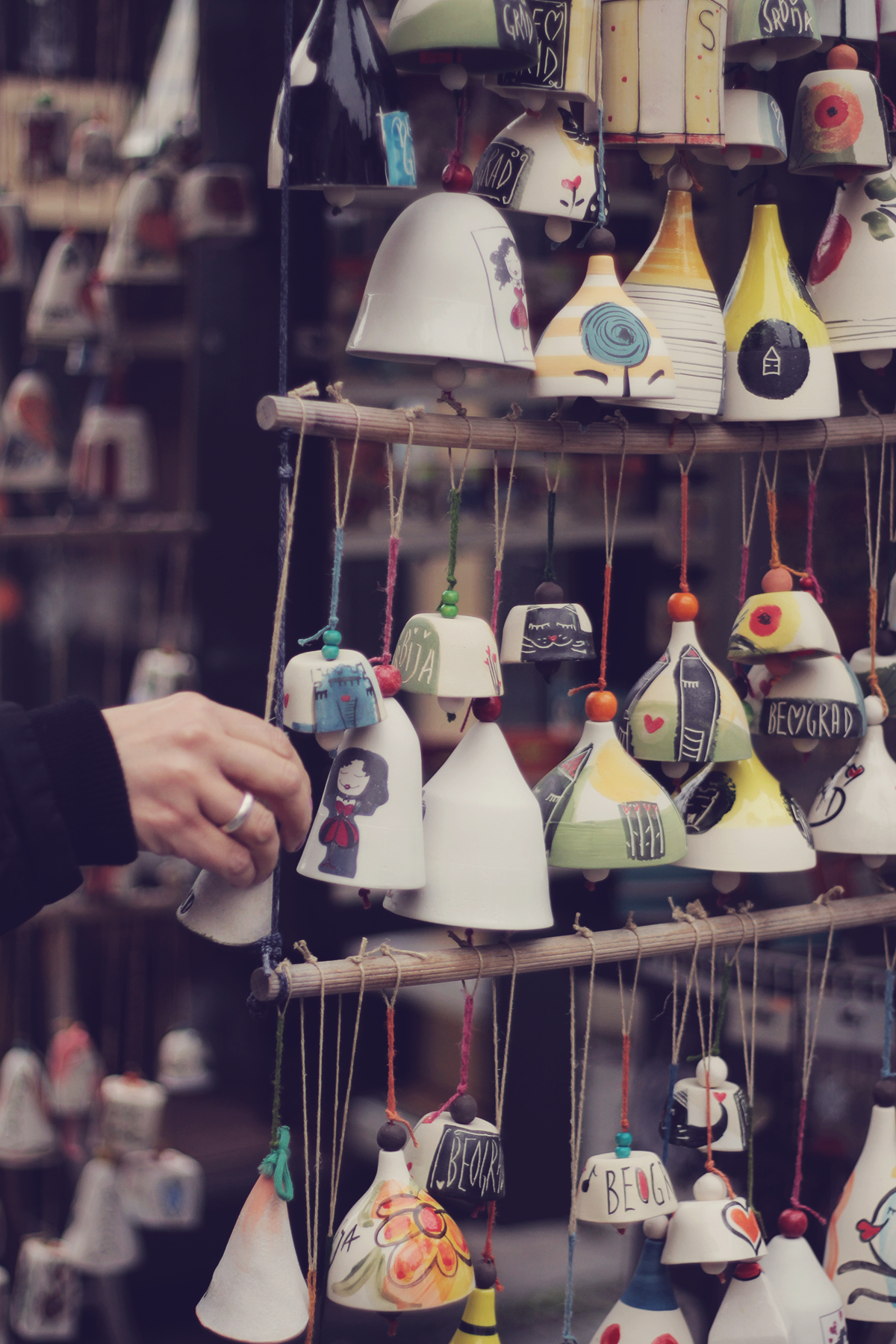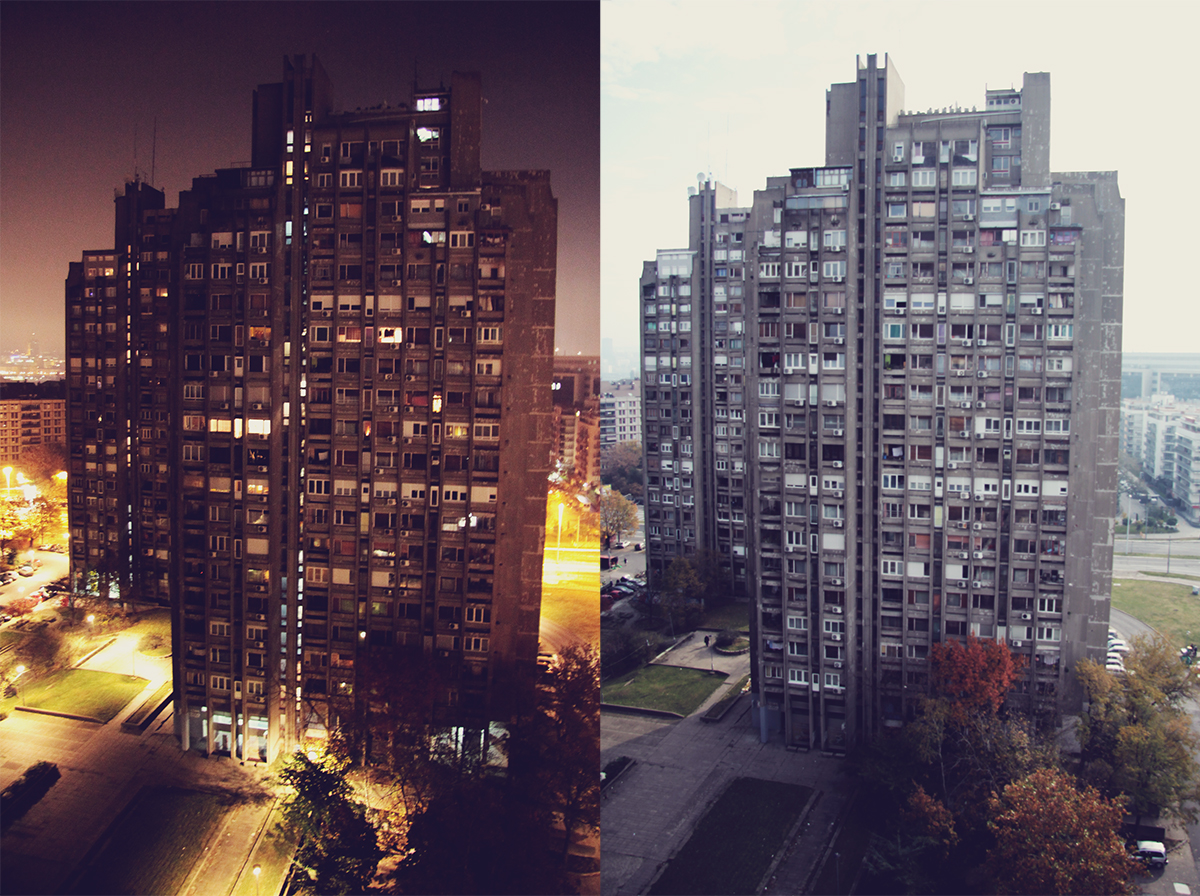 The huge communist blocks of flats outside. Ours was the same. Must house at least 100 families. They have 4 elevators inside.
.
Thanks for making it this far 🙂
Photos by me & Cata, edited by me.
.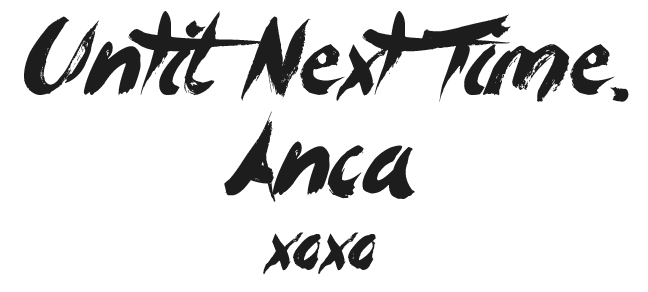 .