I am going to a fairly semi-relaxed New Year's Eve Party, with half of our friends and lots of drinks. I'm not the girl to get Marylin glam for New Year's Eve, I prefer to keep it cool. This time no crystal chandelier earrings and complicated dresses. "You are so cool!" is this post's motto.
Looking cool for me is adopting the 3 right now trends I LOVE: anything lace-up (this jumper from Zaful, part of their Christmas Big Promotion that was, very comfortable and enough peek-a-boo for a fun night between the years), fishnets (omg, they have never looked so cool as right now) and the hair trend that looks fantastic on anybody: balayage. New Year, new changes, right? Hair changes. Pink is ma' thing, so I had to. Anything that's missing are my black heels and my faux-leather jacket, 'cause that's all I'll be wearing. The cool black sunglasses will come in handy next morning over coffee, hiding my hangover probably. It's an out of town retreat and will be staying until next day.
So girls change your hair, be cool, be you and stay cool. If you look for inspiration and don't really feel you need to be glam, choose to be cool: adopt the trends you like right now, choose minimal jewelry, opt for a cool make-up also (I've listed all my products I've used further down) and most importantly: wear the hell out of your dark lipstick.
p.s. Scroll down for a short hair updo surprise.
Happy New Year, hons!

Wearing: Lace Up Jumper // Zaful, Jeans // Primark London, Fishnets // Gatta – Brigitte, Sunglasses // Zaful, Earrings // H&M.
Make-up: Face // Vichy DermaBlend 3D Correction – 15 Opal, Concealer // AURA Correct Me – Fair, Bronzer // Cupio Bronzing Powder – Sunkissed Bronze, Cheeks // Maybelline ExpertWear Blush – Chestnut Brown, Brows // Oriflame The One Eye Brow Kit, Lashes // Cupio False Eyelashes, Miss Sporty XX Long Mascara – Black, MAC Blacktrack Fluidline, Lids // Maybelline Natural Accents Eye Shadow – Coffee Bean, Highlighter // Burberry Eye Color Cream Festive Gold No. 120, Lipstick // Dresslily.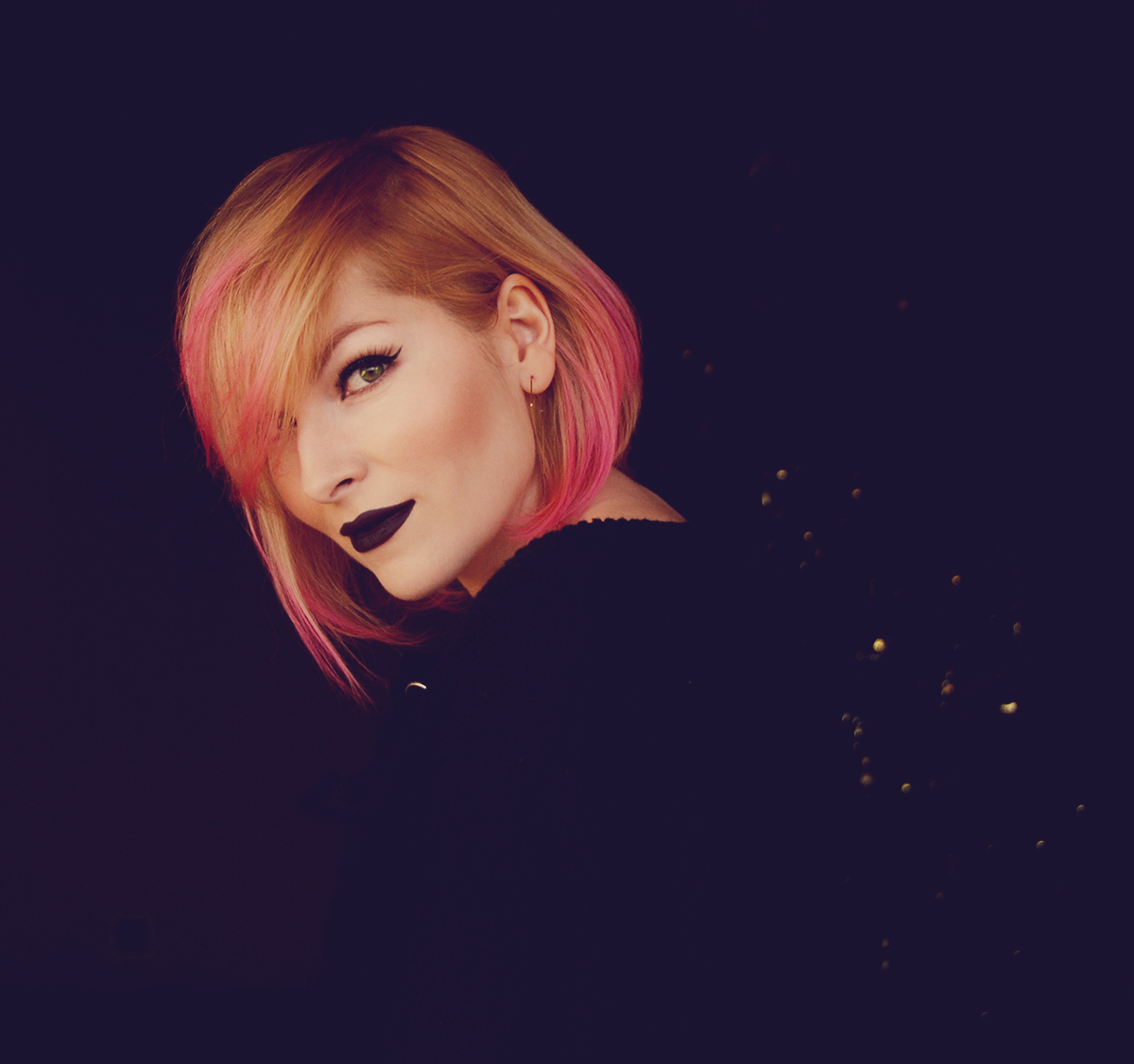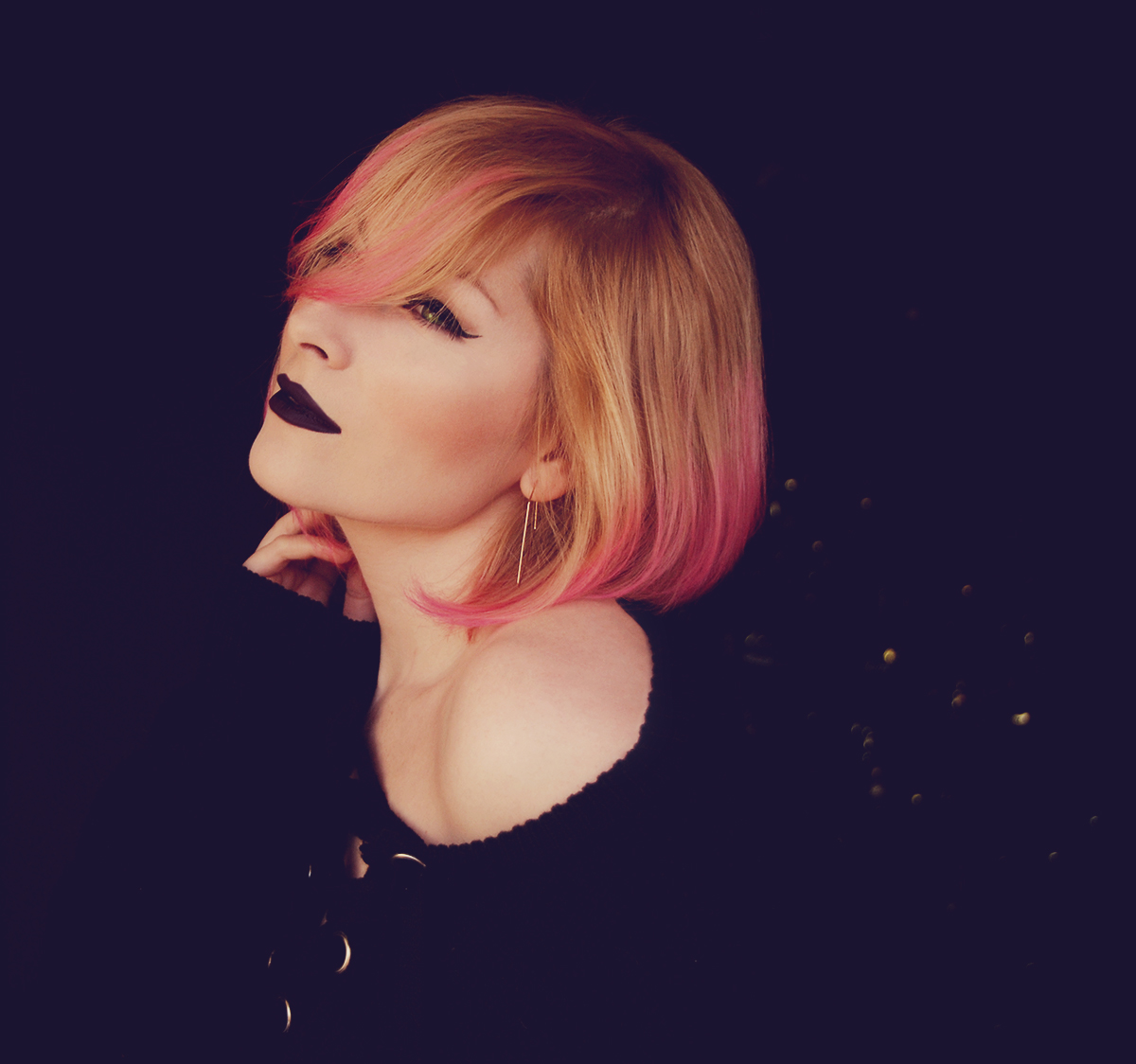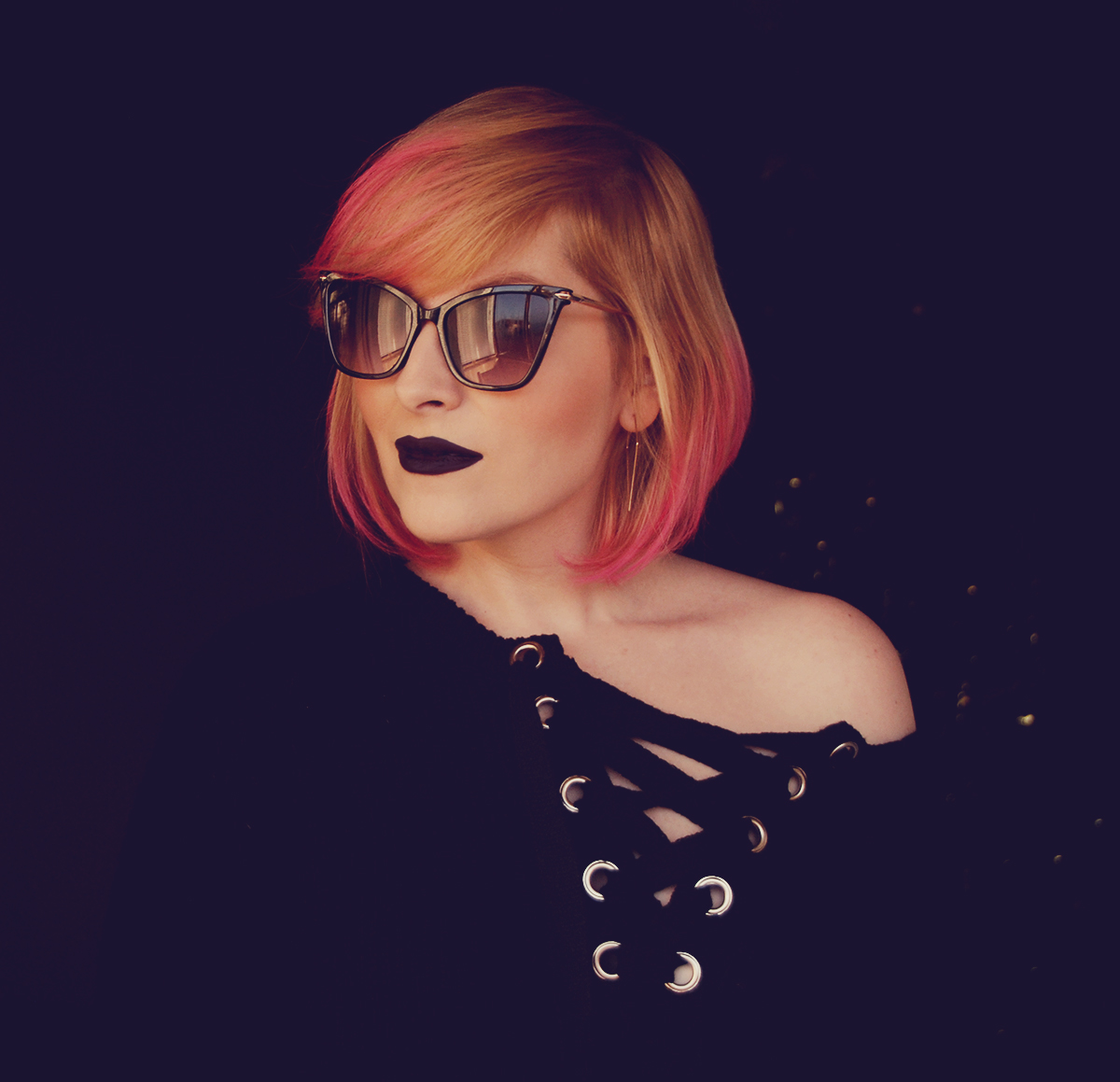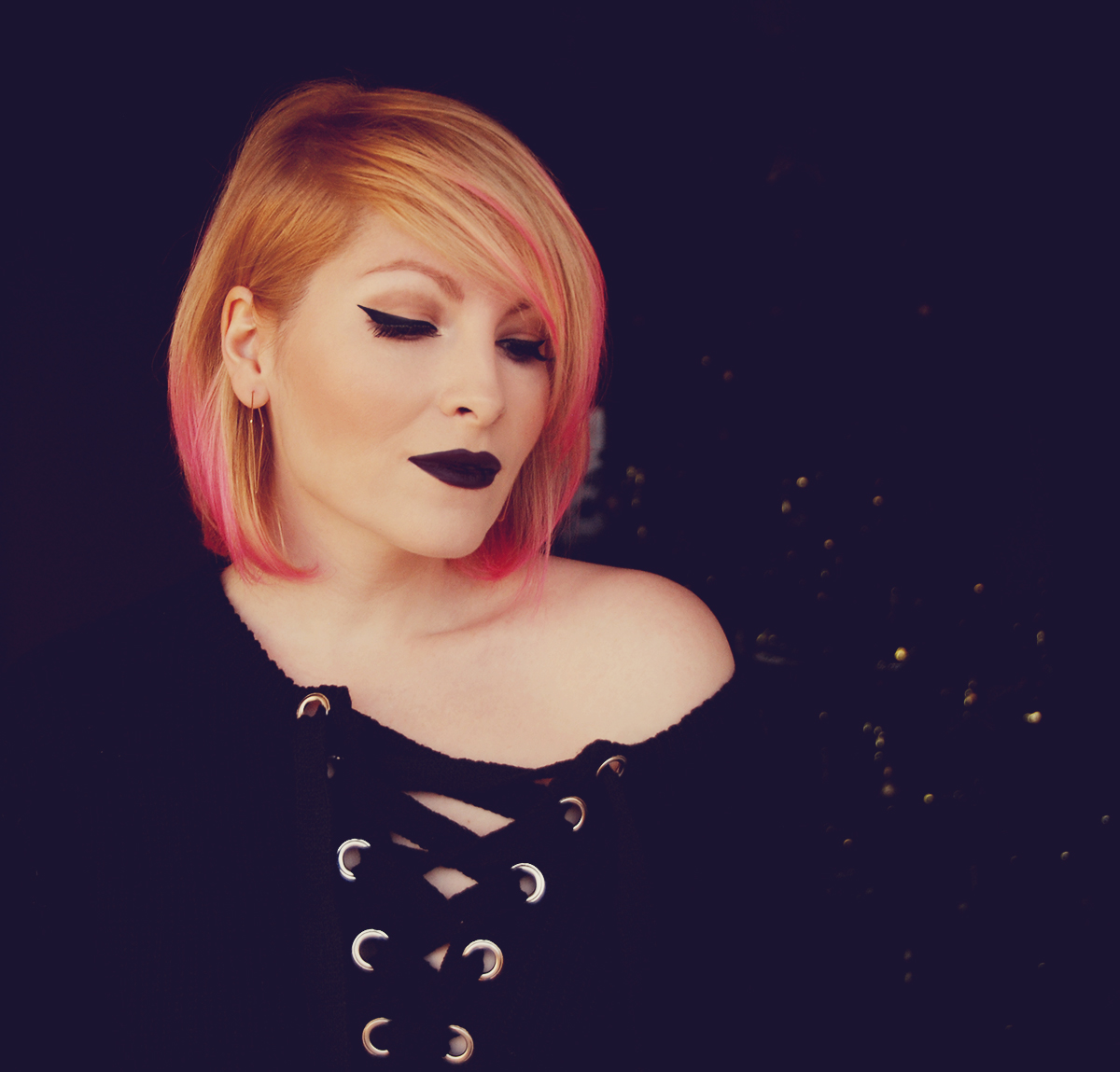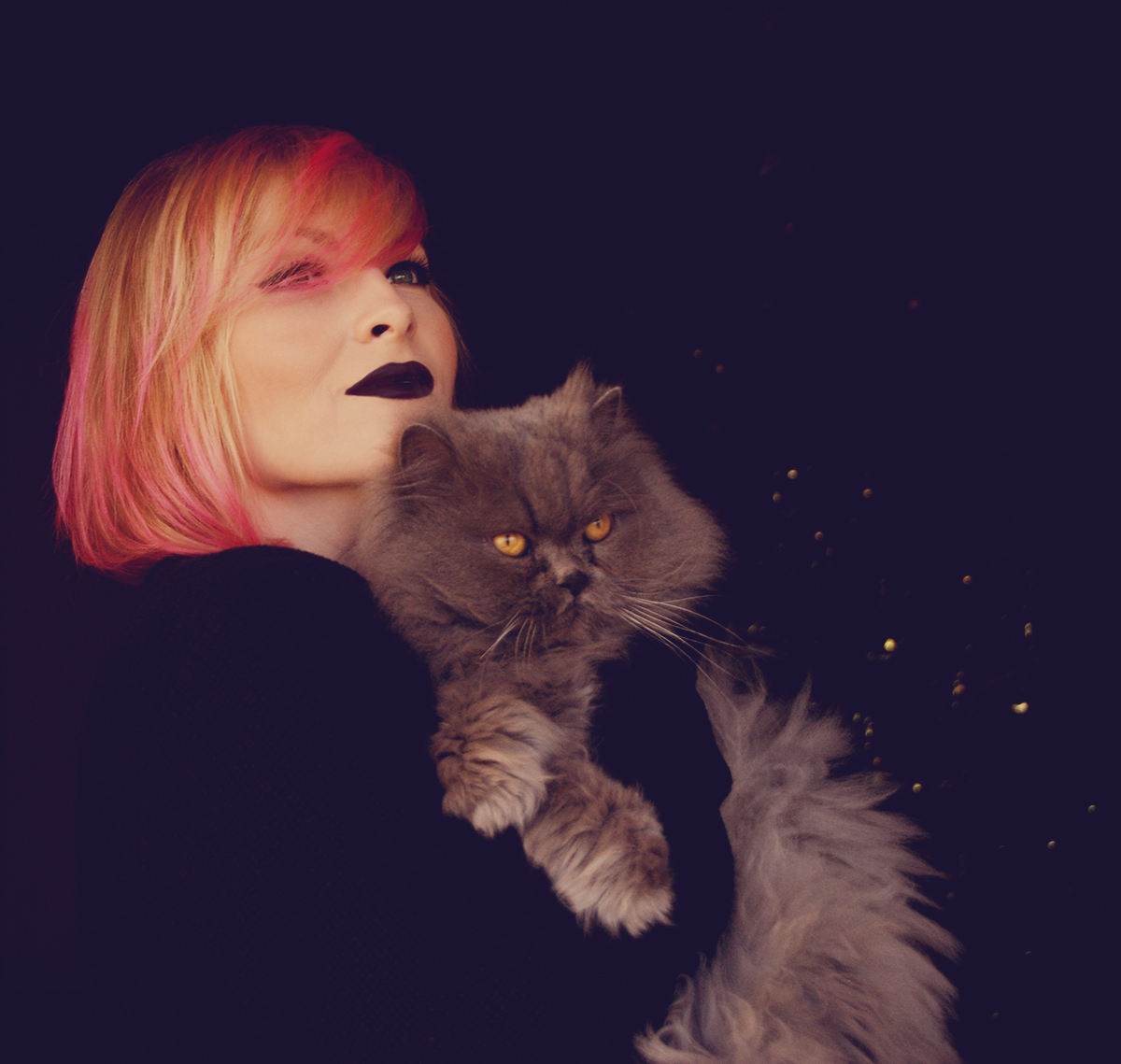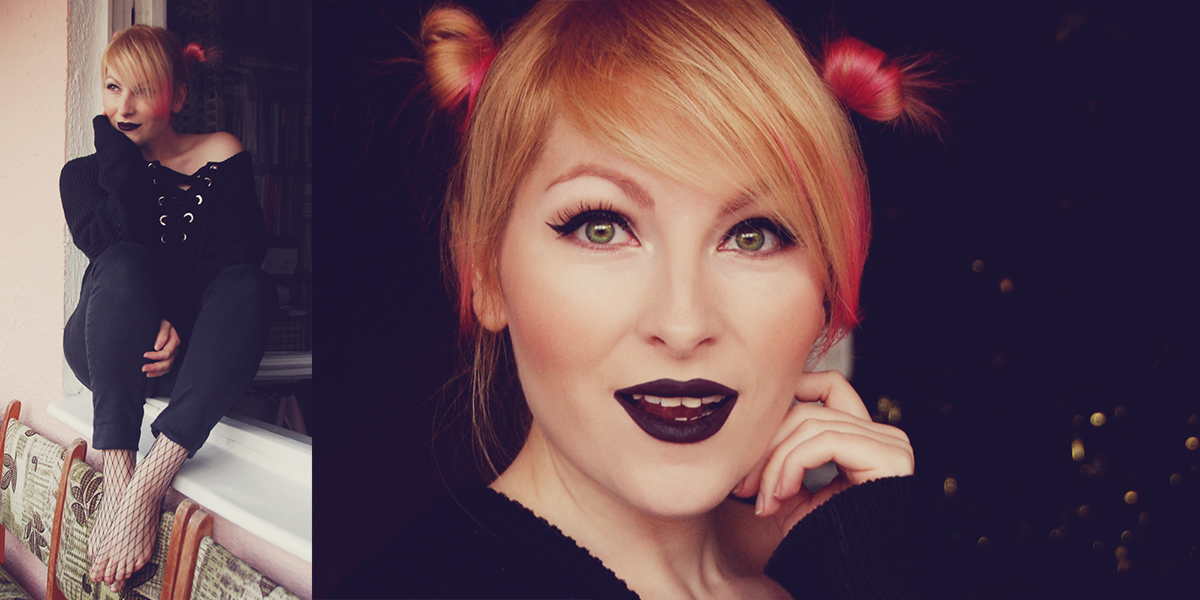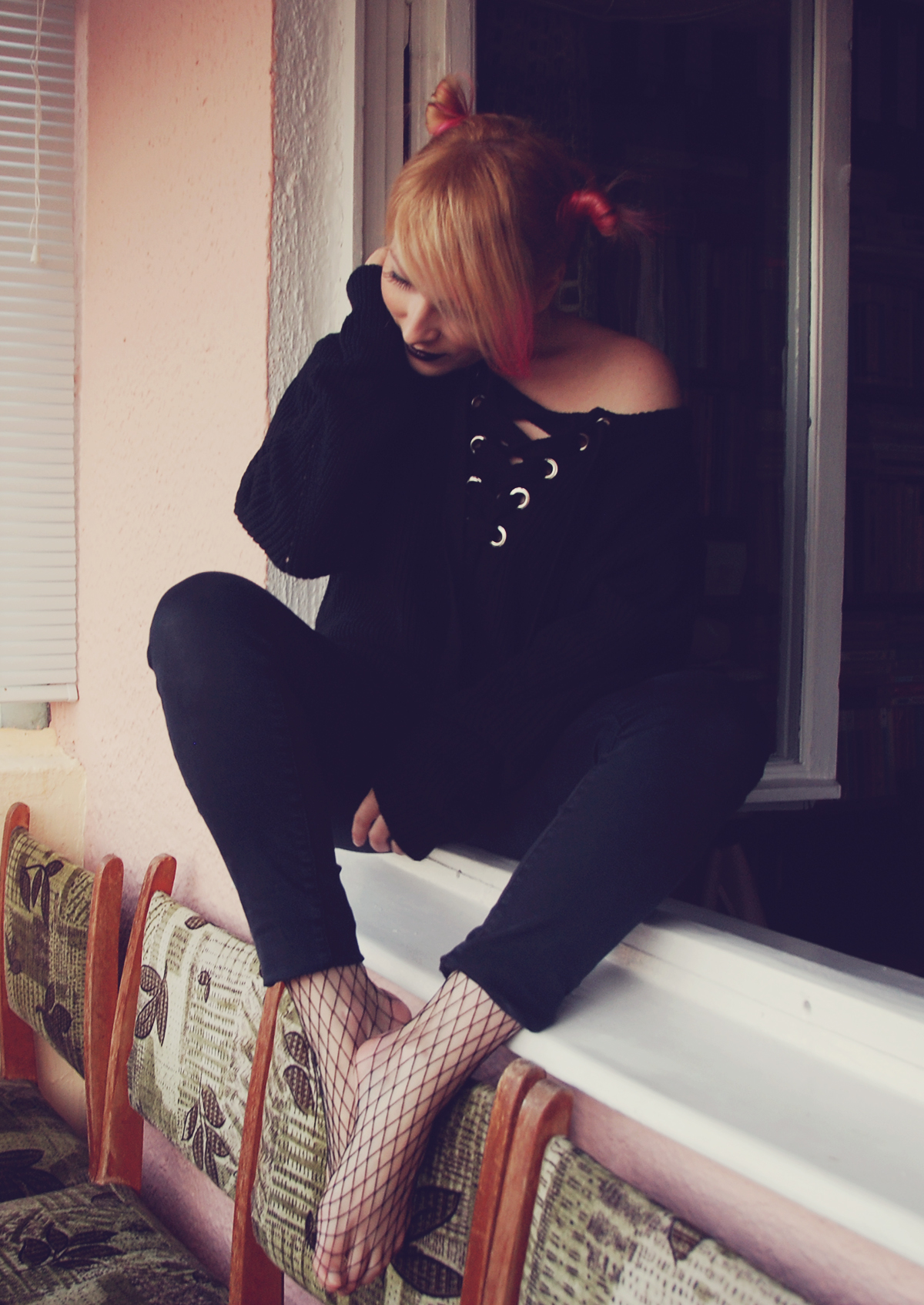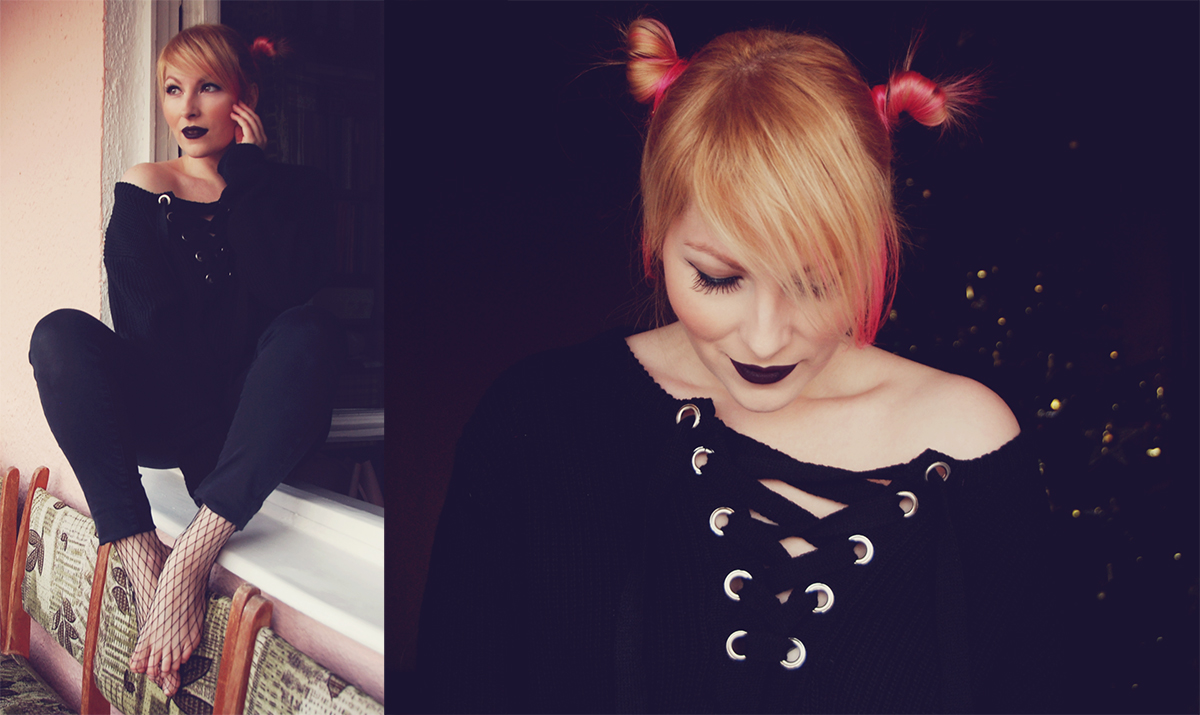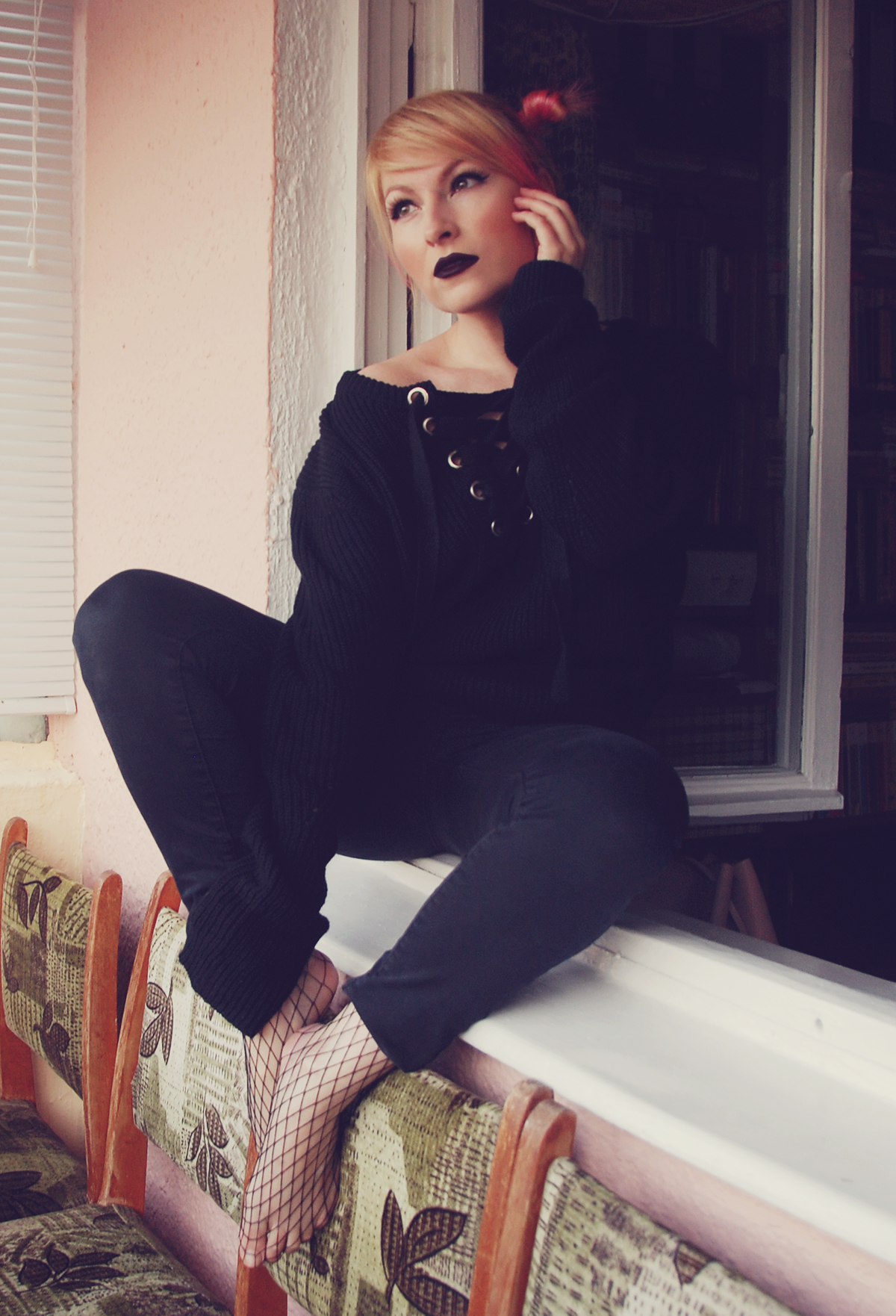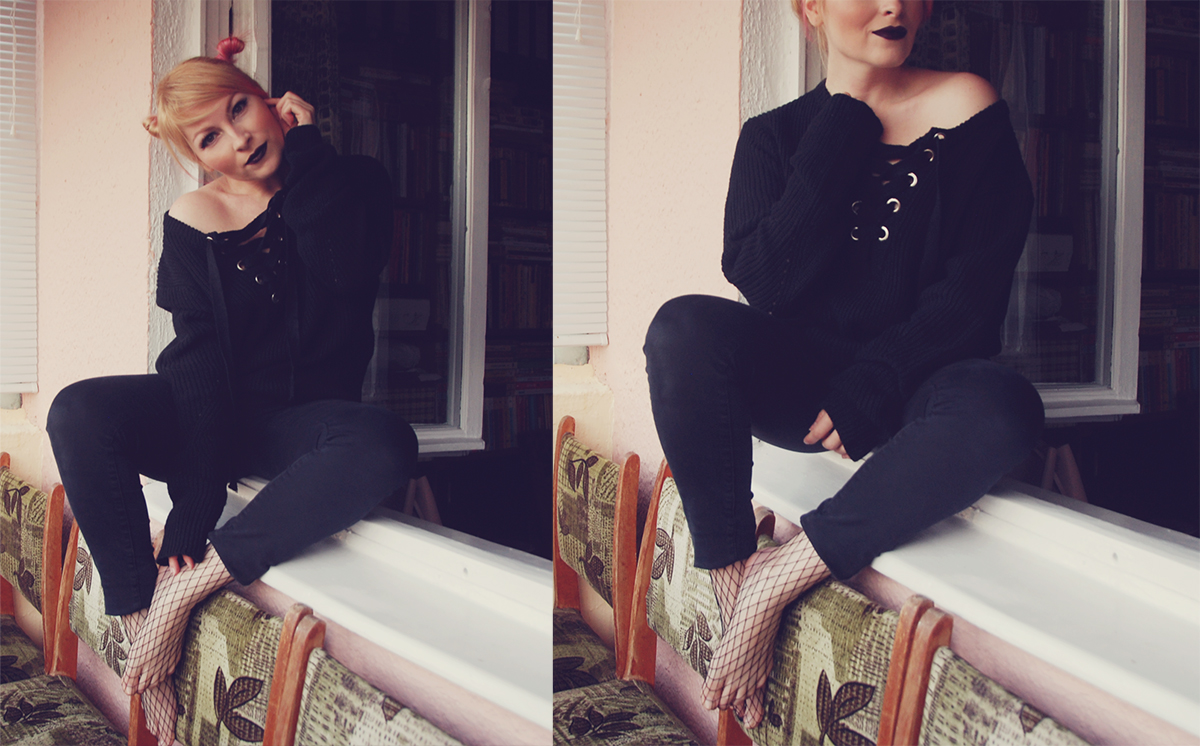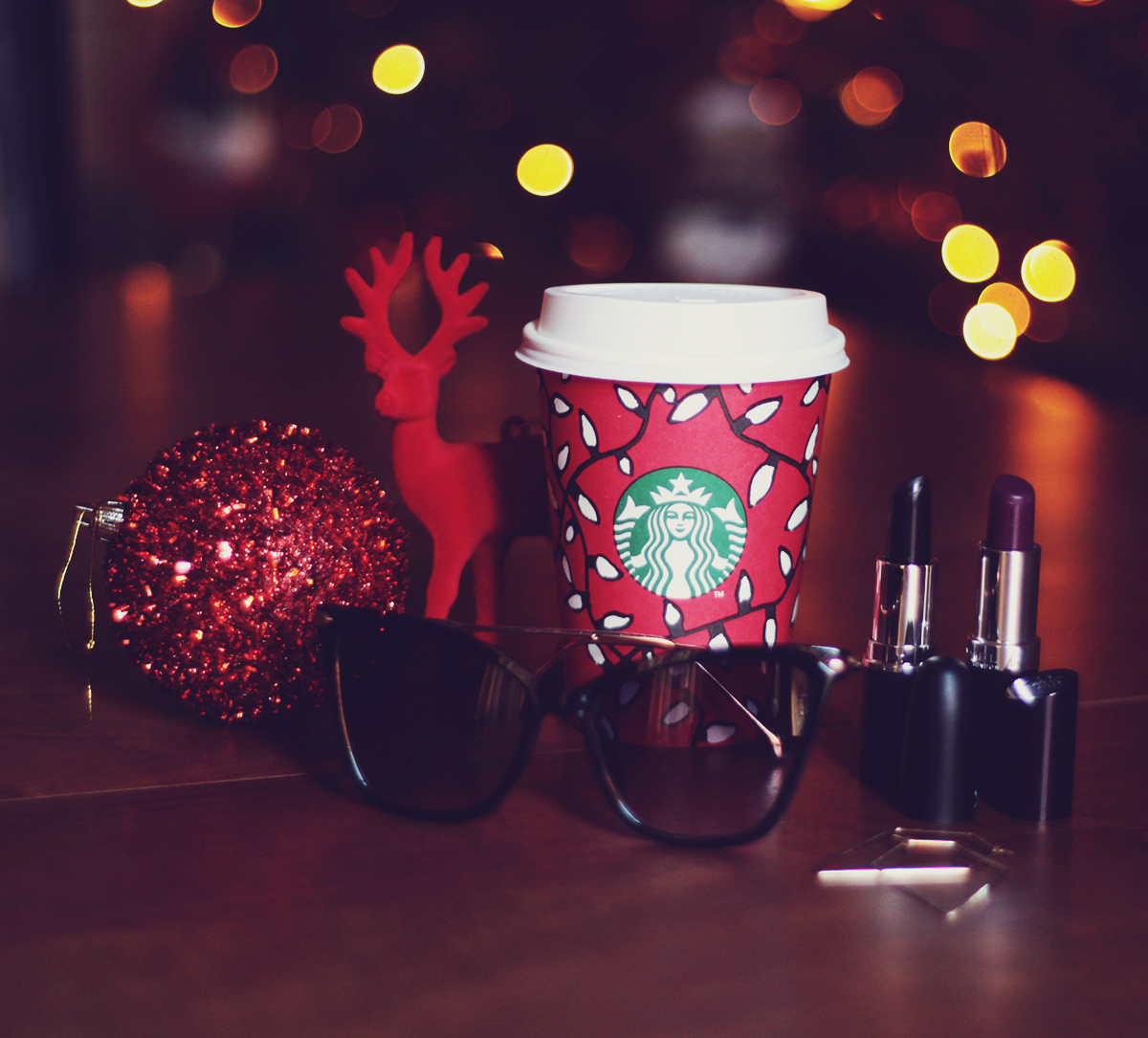 .
Photos and editing by me.
Thanks for reading and watching.
Thank you to Zaful for partnering on this post.
.