Welcome to 2017, January, freezing colds and still very much Winter. My first post of the year comes in the color of the year – #greenery, again, courtesy of Zaful (you can check their color of the year collection here). While I write this, the scenery may have changed and we have snow now, but a few days ago all you could feel was the cold. Below 0 cold.
So much cold that my bones rarely left the house until today. I decided not to be an old fart and venture out, have fun and maybe ride my bike. And so I did, but dressed very differently and warm. While I do dress accordingly to Winter most days, I like to prance around looking fashionably cool. You will never see me without a backpack on my bike. This recent one is a delight, enough detail to make it fun and most importantly, it really matches my two peacock pair of earrings. Fashionably cool means usually trends. I always say: "Dress whatever the hell you want, but have just one favorite trend present". Today I have two: my fishnets (wich will never leave my body) and a choker sweater, all the rage this winter. Comfy and trendy. To spice it up, I always choose minimal jewelry and always on point: the cute crisscross heart bracelet and one of my peacock pair of earrings.
At home I have my cats to keep me warm (haha), but outside a good winter jacket will do. This one here is an old, old favorite. So old, that I refuse to buy another like it. I'm just a warm fuzzy marshmallow ball of comfort in it.
Happy, still, Winter, y'all!
As always,

Wearing: Green Choker Sweater // Zaful, Backpack // Zaful, Golden Bracelet // Zaful, Cut-Out Jeans // Stradivarius, Boots // Primark London, Jacket // Takko Fashion (old), Peacock Earrings // Accessorize London, Fishnets // Gatta – Brigitte.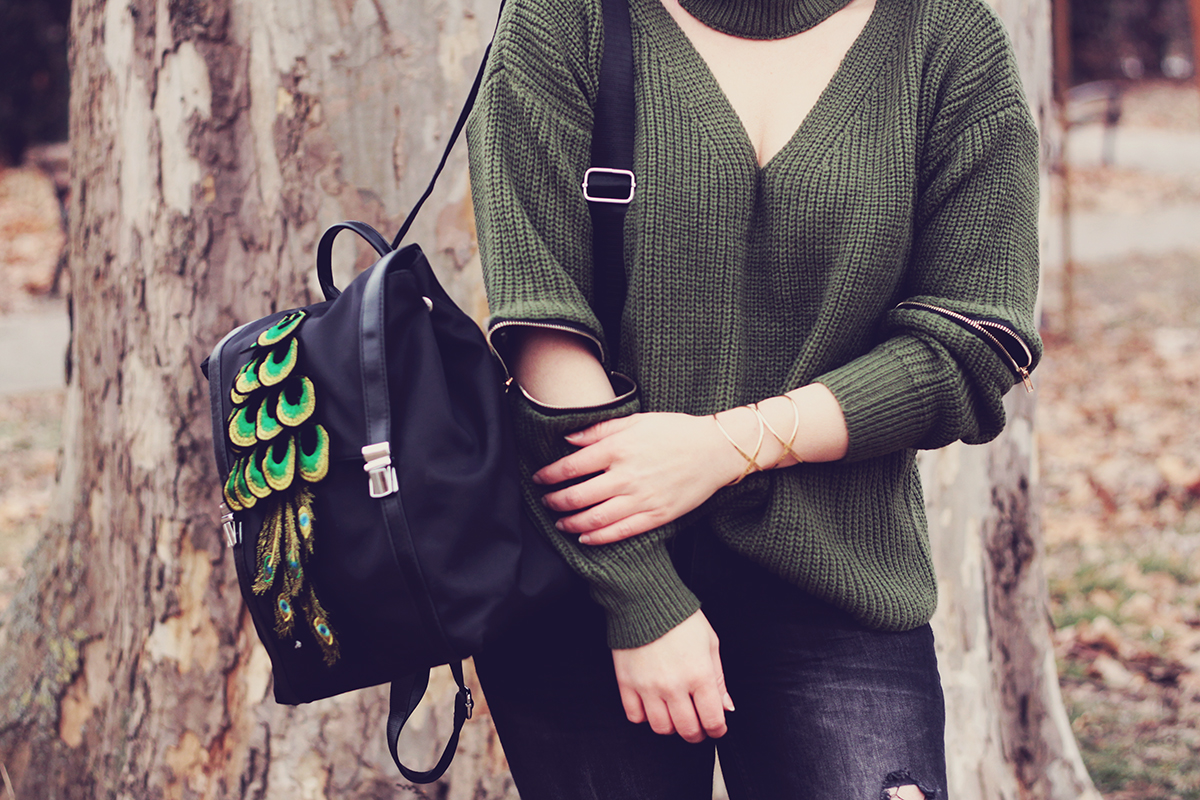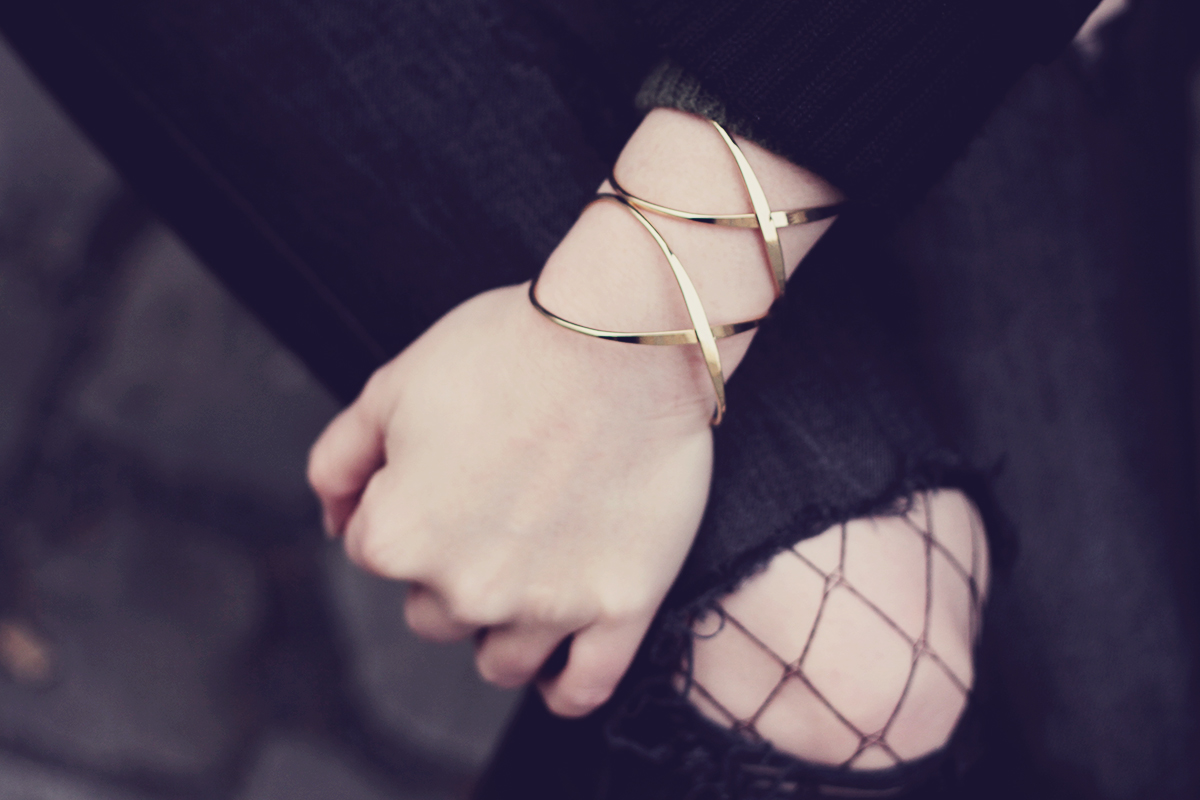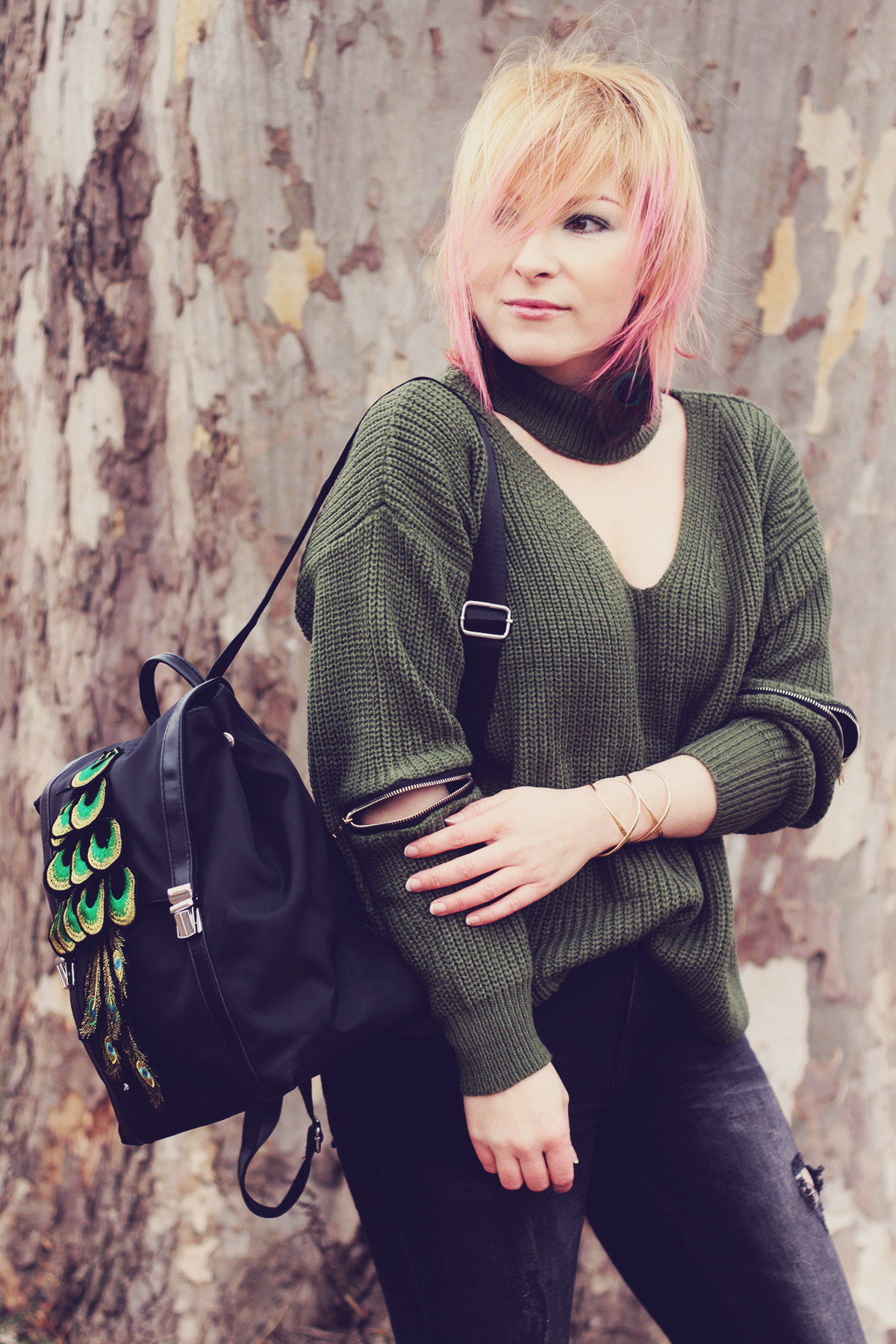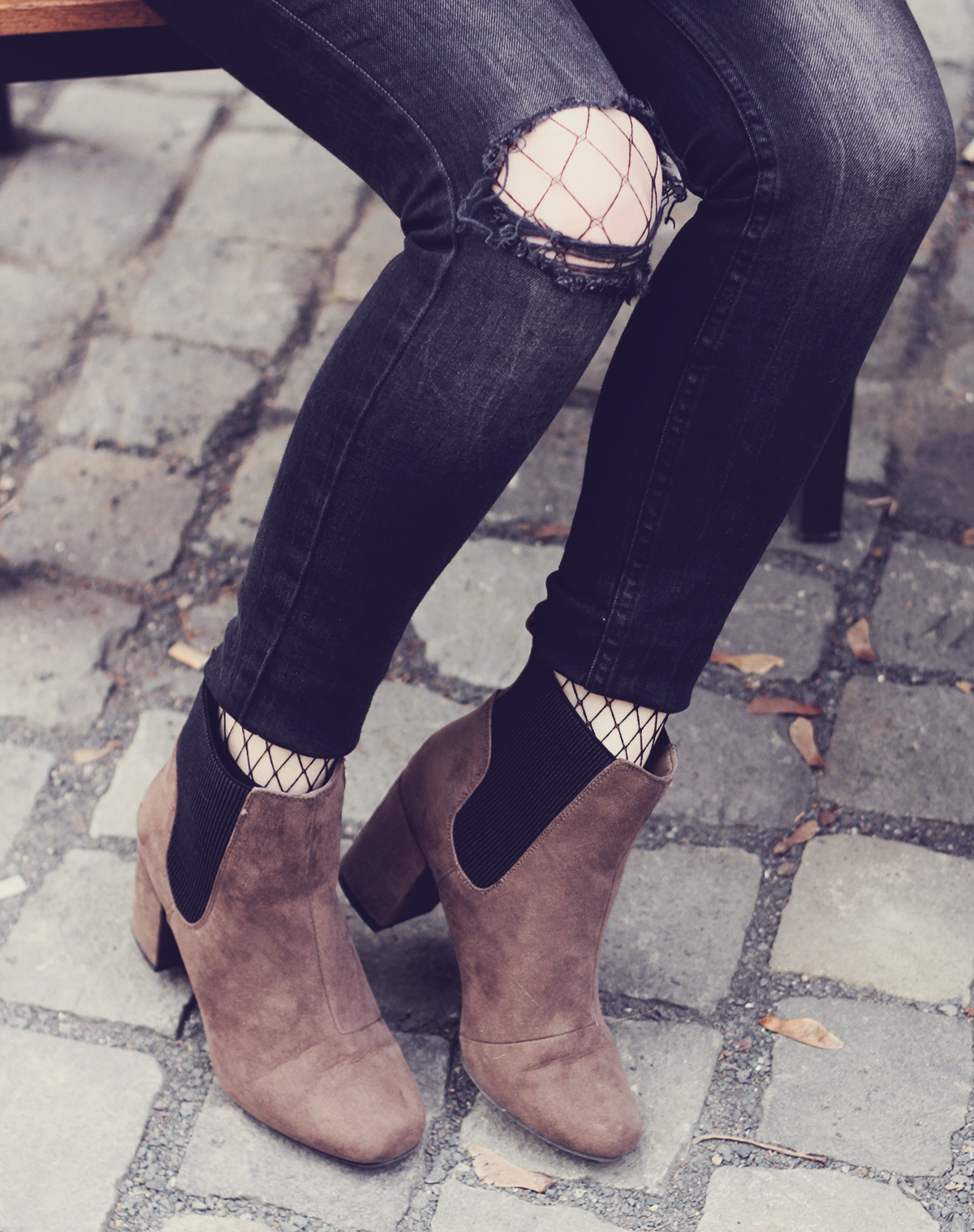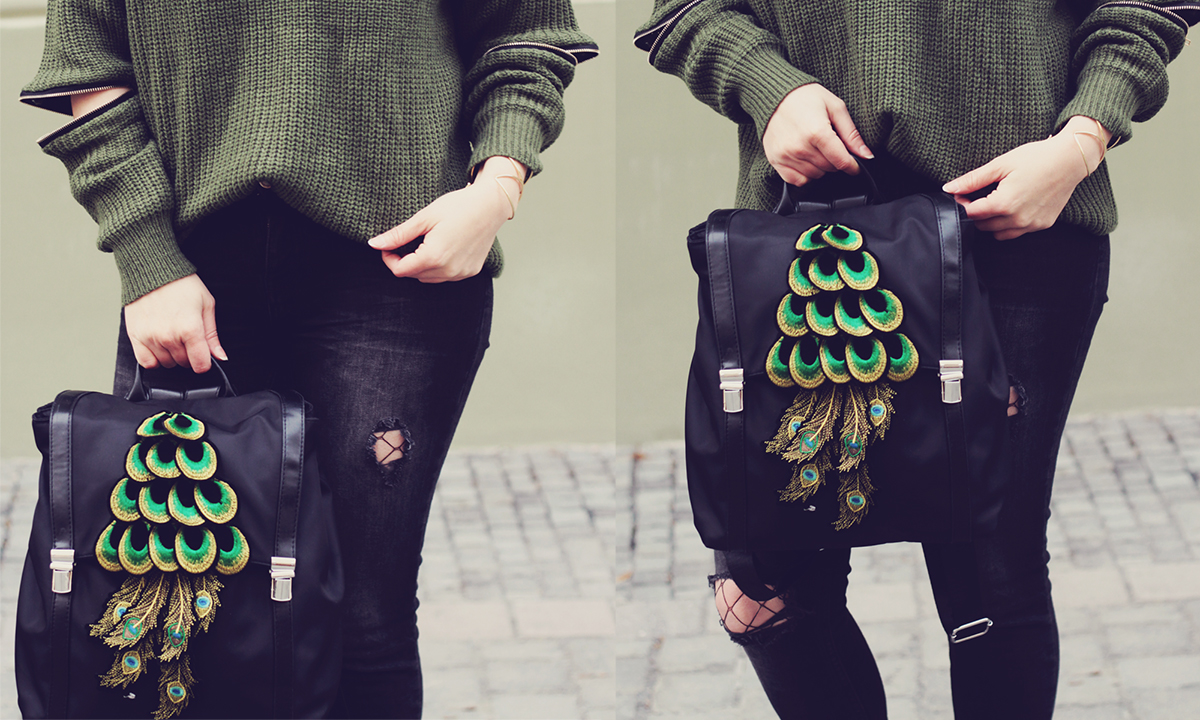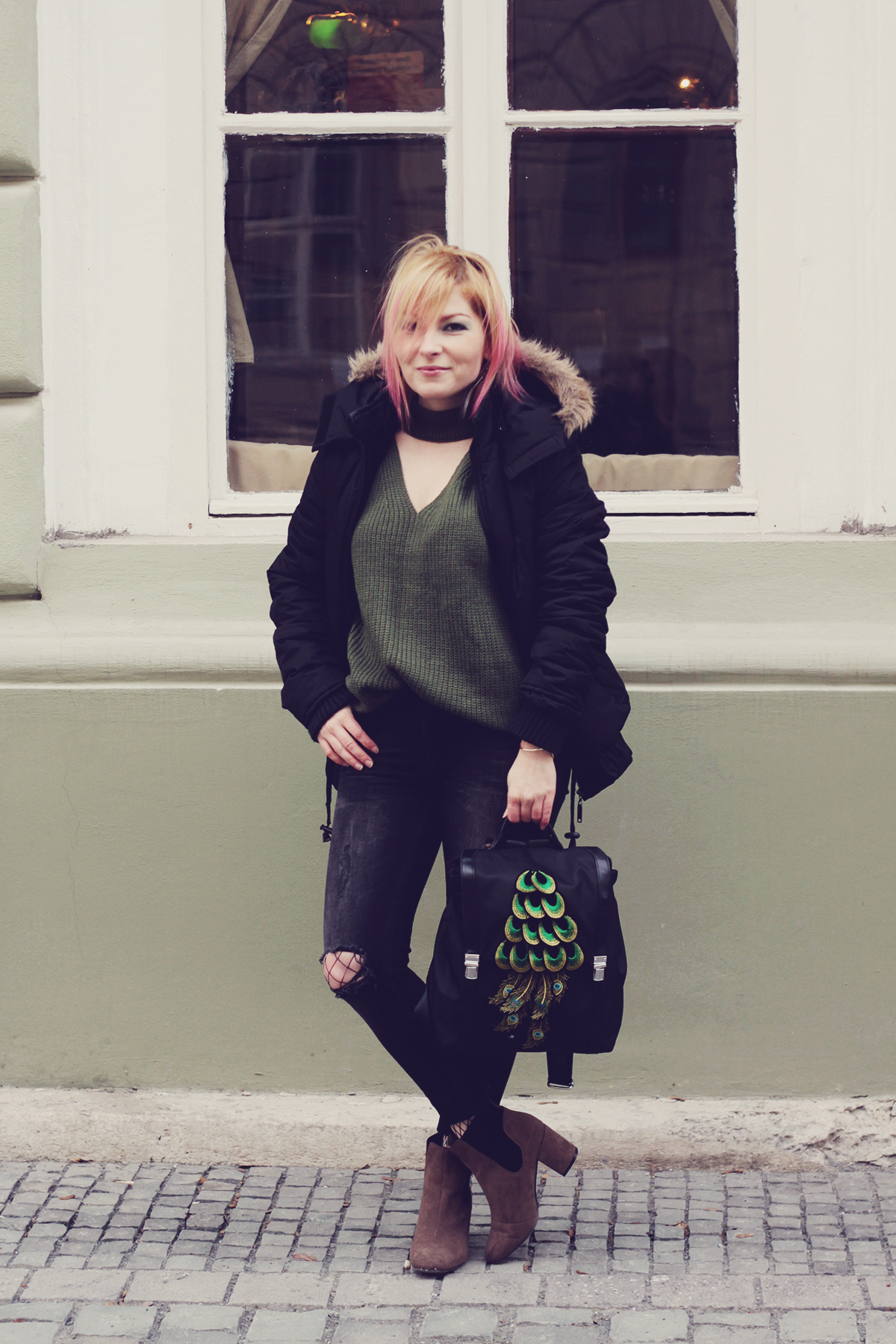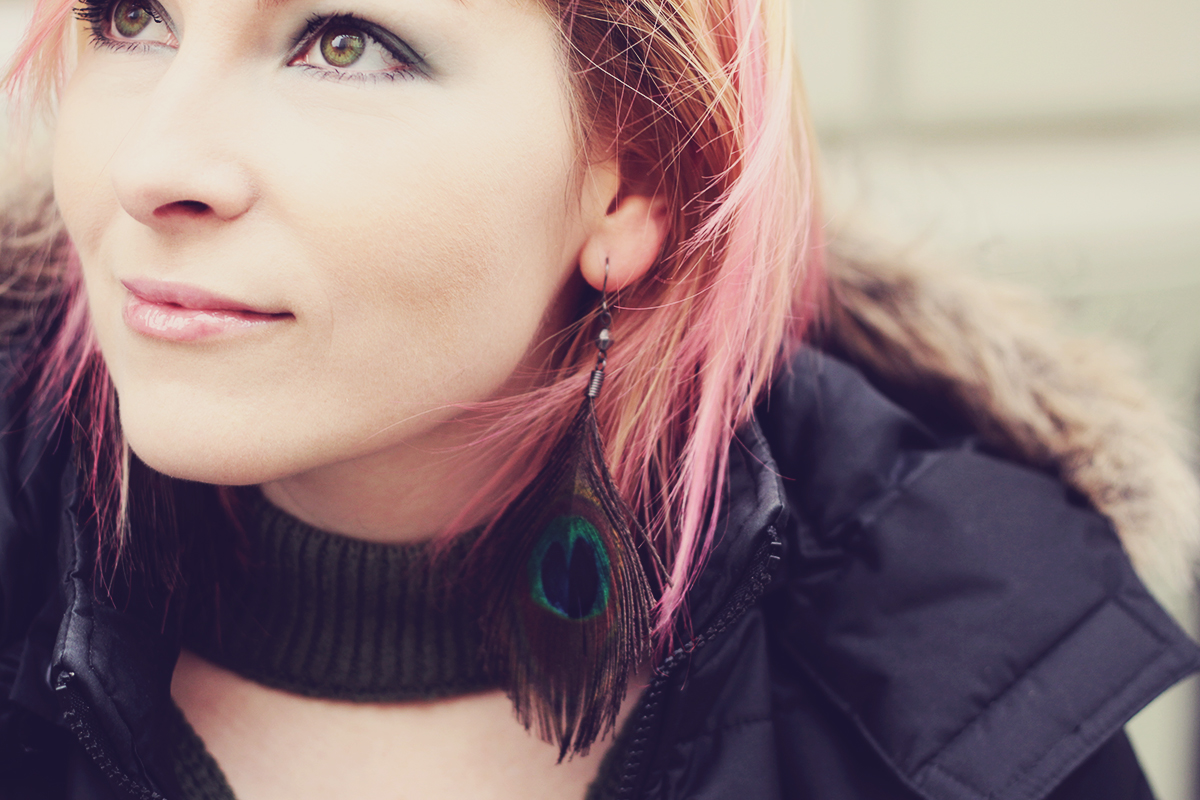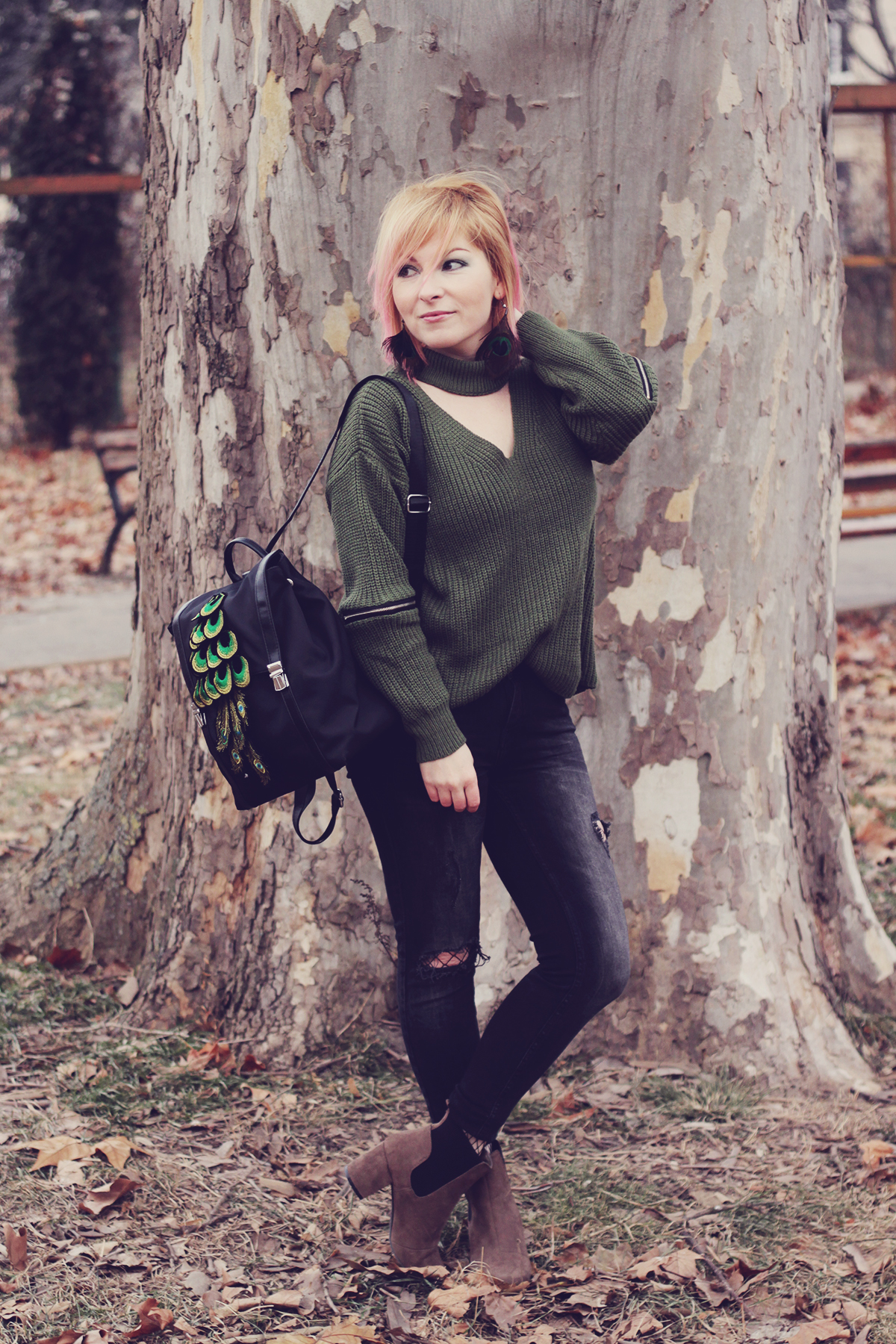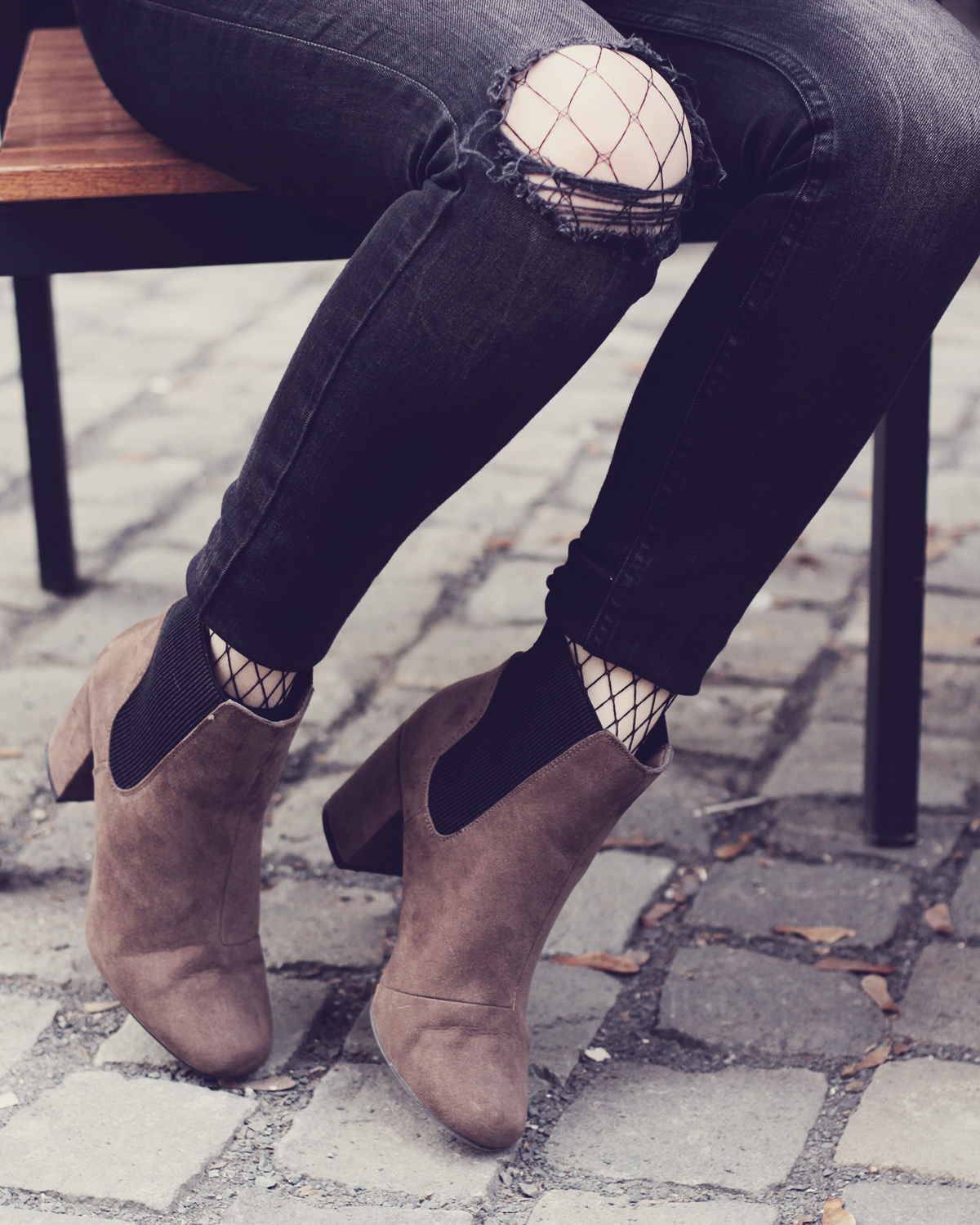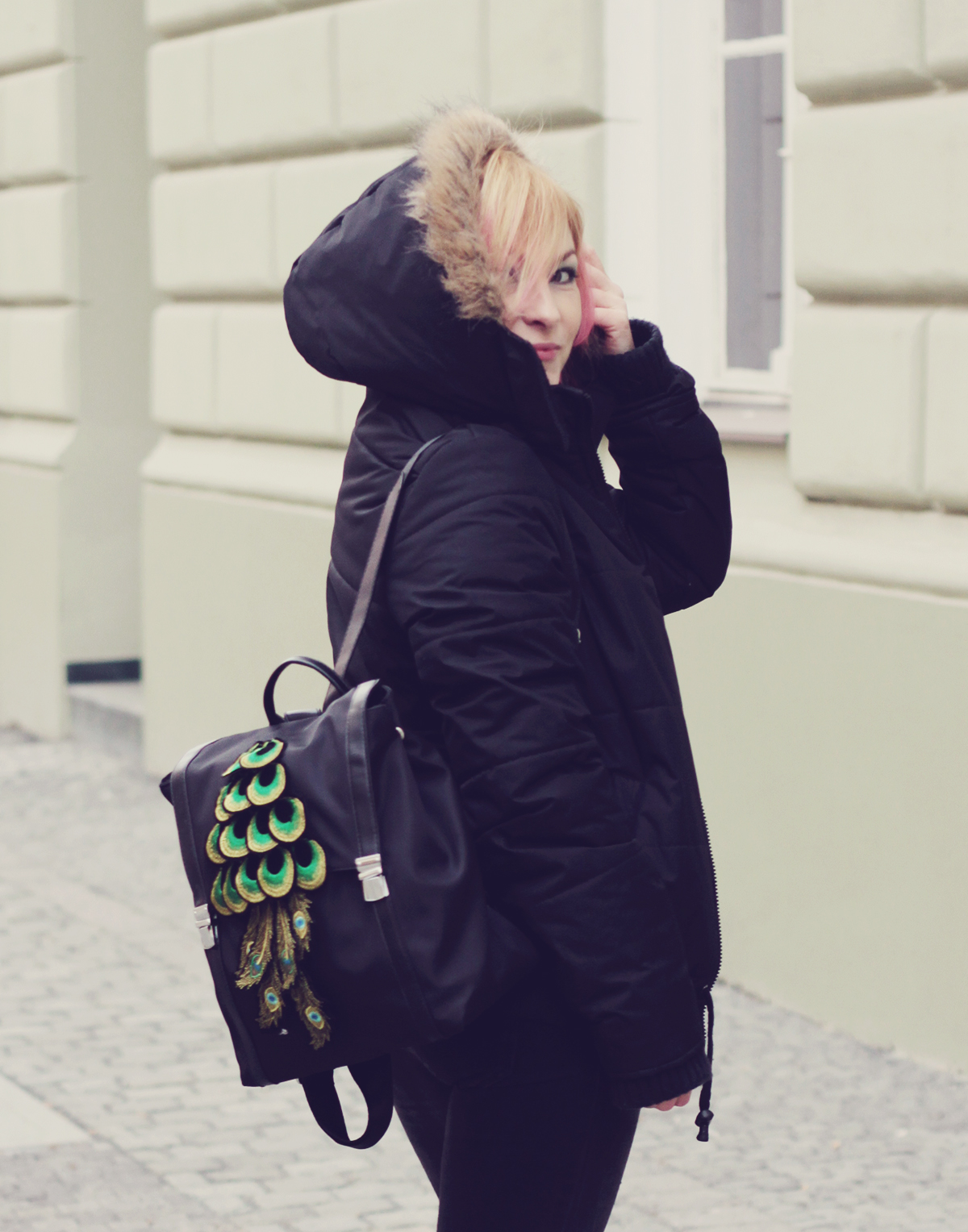 .
Thanks for reading and watching.
Photos by Cata, edited by me.
Thank you to Zaful for partnering on this post.
.