Today I'm talking about a subject all too familiar to those (like me) who suffer in Winter because of one thing: the dreaded cold. That cold that gets inside you so deep, you need a hot steamy sauna to get it out by the end of the day. Winter layering is what I'm talking about. Layering in style, without becoming shapeless oompa-loompas.
We've all been there: throwing all our undergarments and jumpers and jackets and Winter scarfs on us. There is another way: know what works for your size. I'm petite and fairly normal in weight. Mostly during colder days I embrace my winter tights and very short Winter skirts along with my high boots. I choose loose jumpers, like this one from Rosegal and their Spring 2017 Promotion, so fluffy and warm. If you choose loose on your upper body, chose tight on your lower part and vice-versa. And today I'm choosing to wear two outerwear items: a jacket under a warm coat. My poncho coat is lovely, but it lets in a bit of that cold Winter air. Problem solved with my favorite jacket under it. You wouldn't even notice. The change is subtle, yet stylish.
I must get to the accessories because I had a lovely surprise opening this package a few weeks back when it arrived: these gorgeous, gorgeous earrings came with a Banana Republic tag and price. I was surprised and slightly delighted. They are beautiful. Been wearing them almost every day.
My pink lips are back also, along with my nails. Never a day without pink 🙂 Counting down the days to Spring.
As always,

Wearing: Wool Coat // C&A, Faux Leather Jacket // SheIn, Boyfriend Jumper // Rosegal, Crystal Earrings // Rosegal (Banana Republic), Skirt // C&A (old), Crystal Ring // The Jewelry by C&A, Winter Tights // Primark London, Ankle Boots // Stradivarius, Shopper Bag // Zara, Pom-Pom // Dune London. Lips // Rimmel by Kate – 20 Rossetto.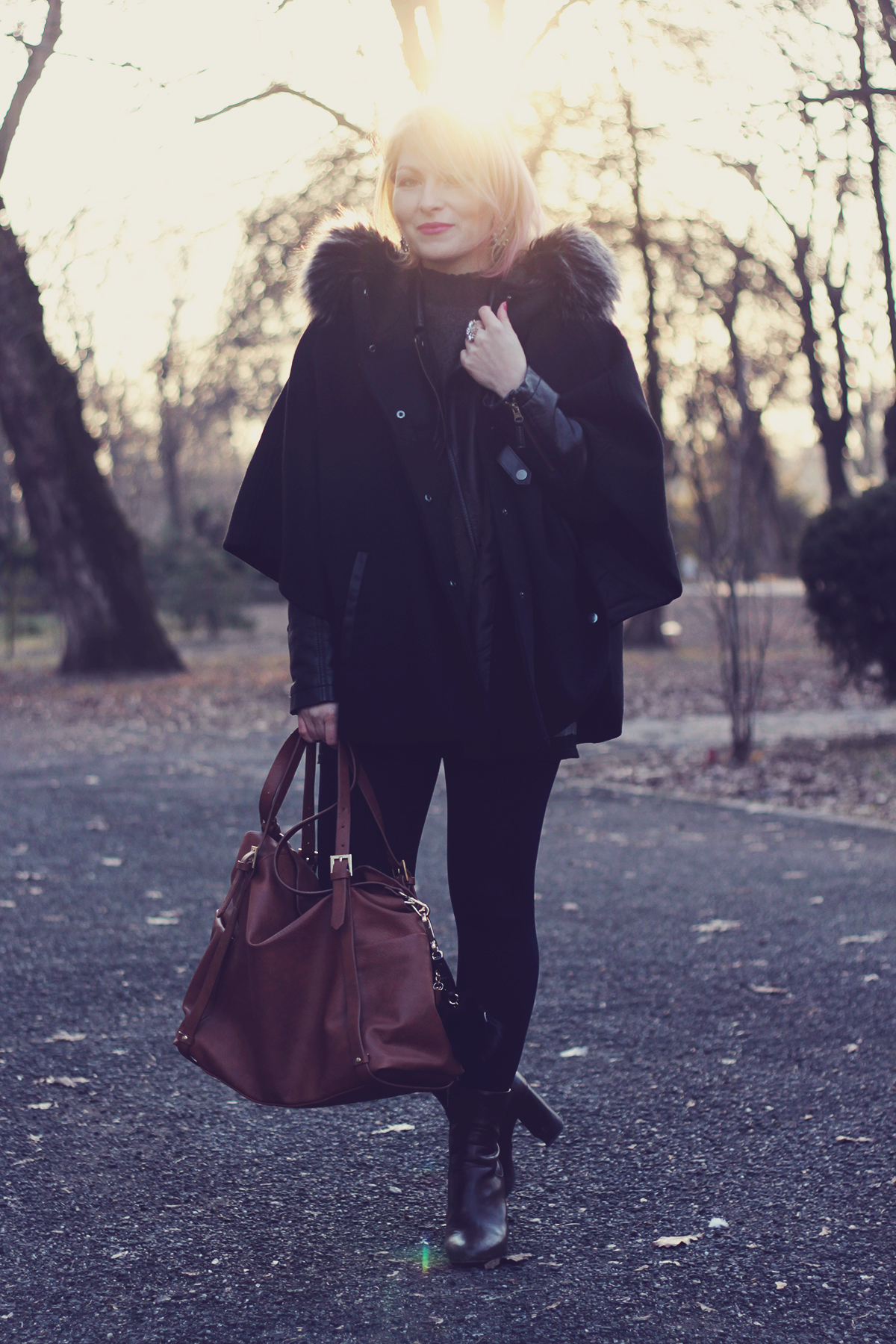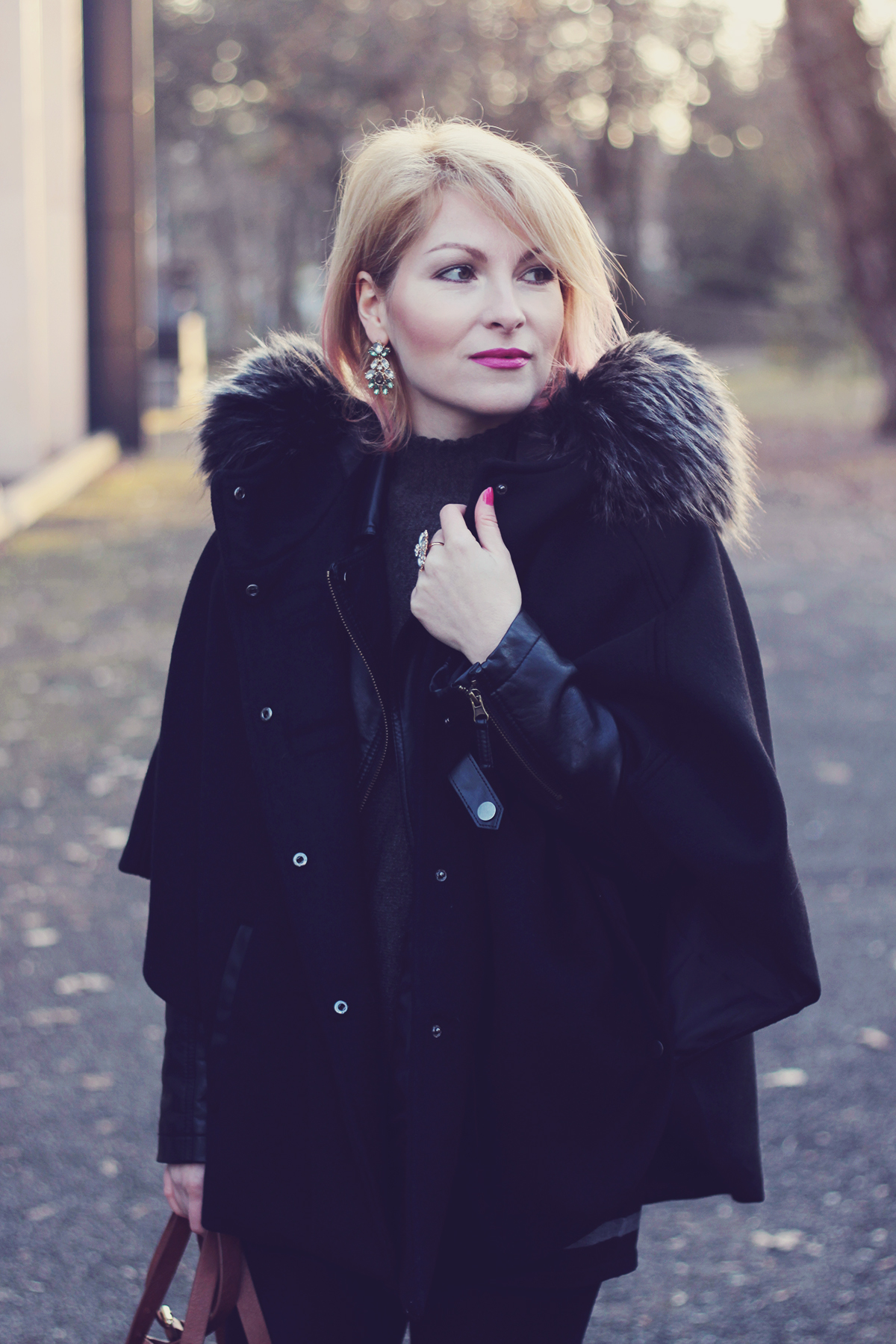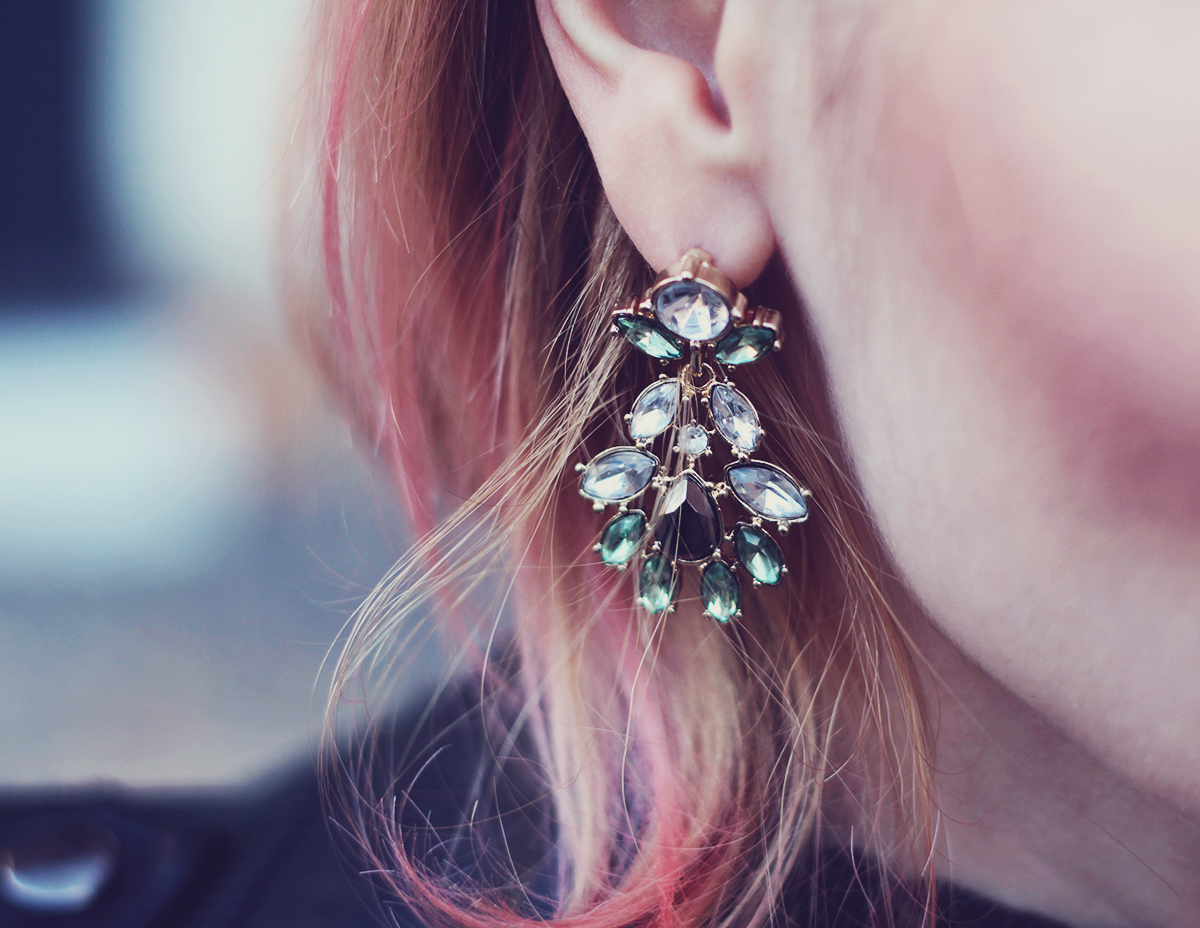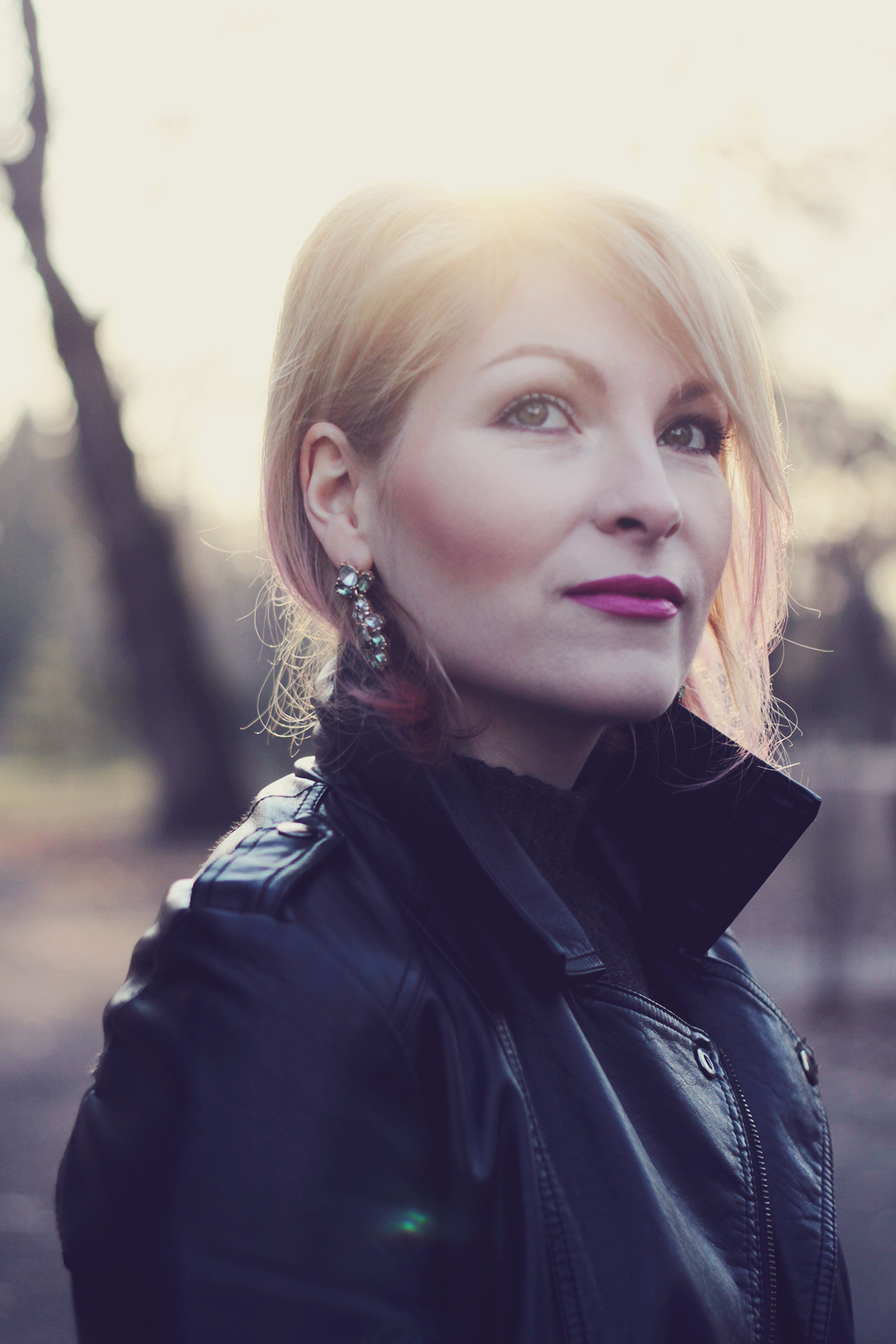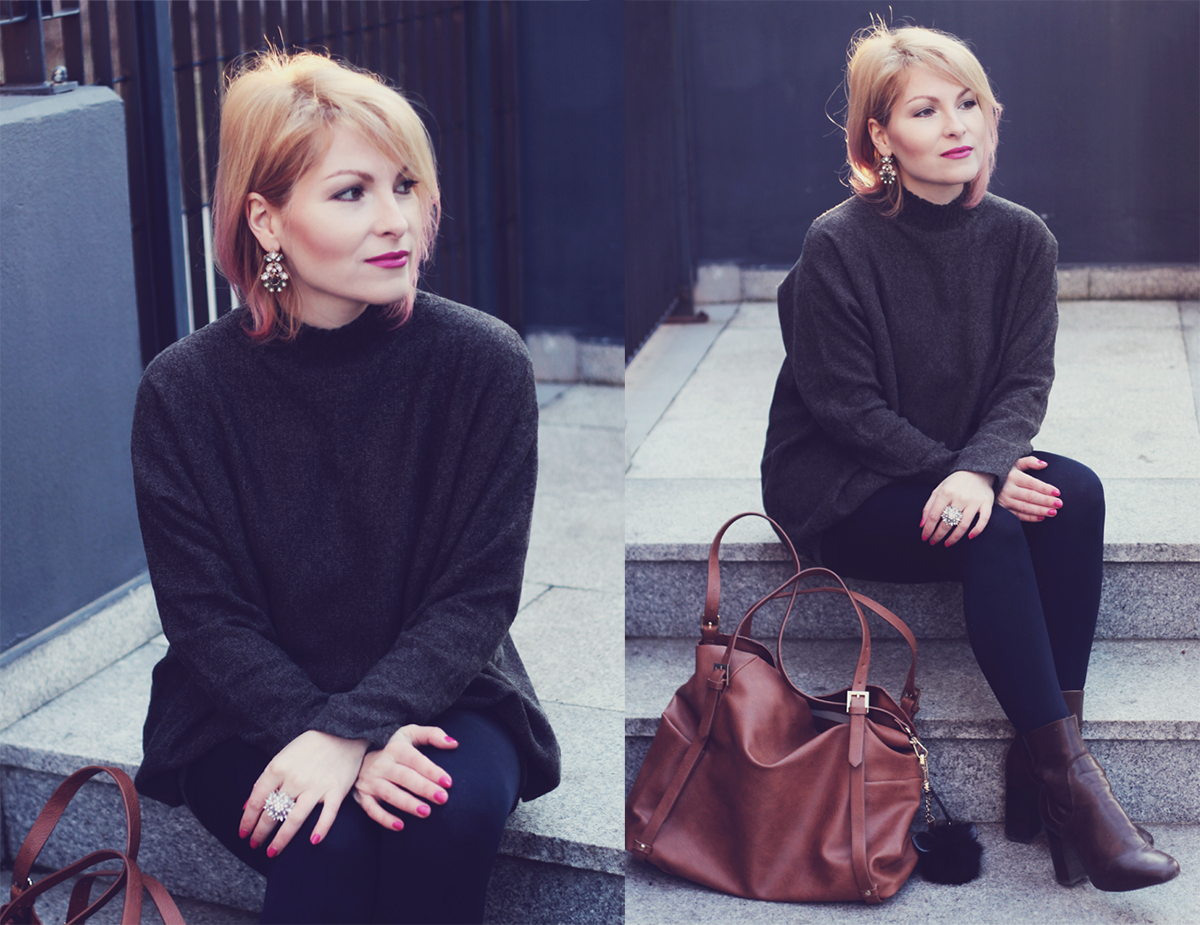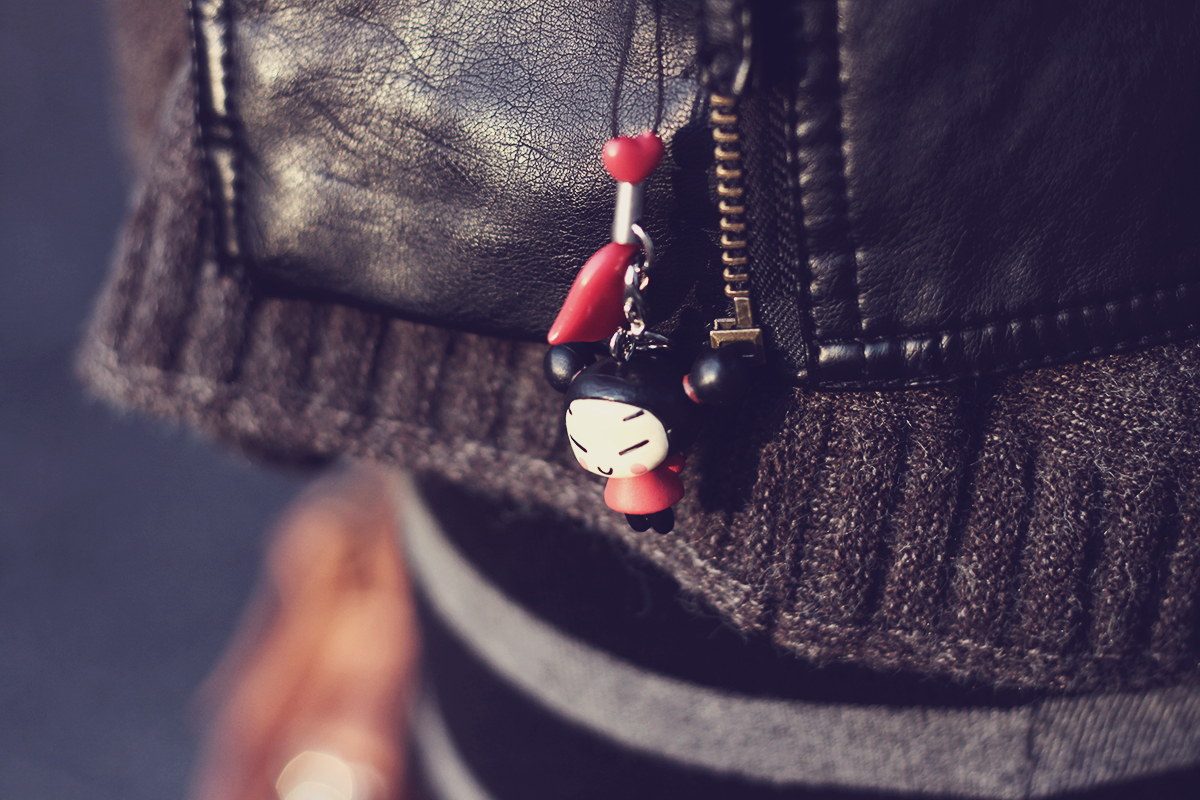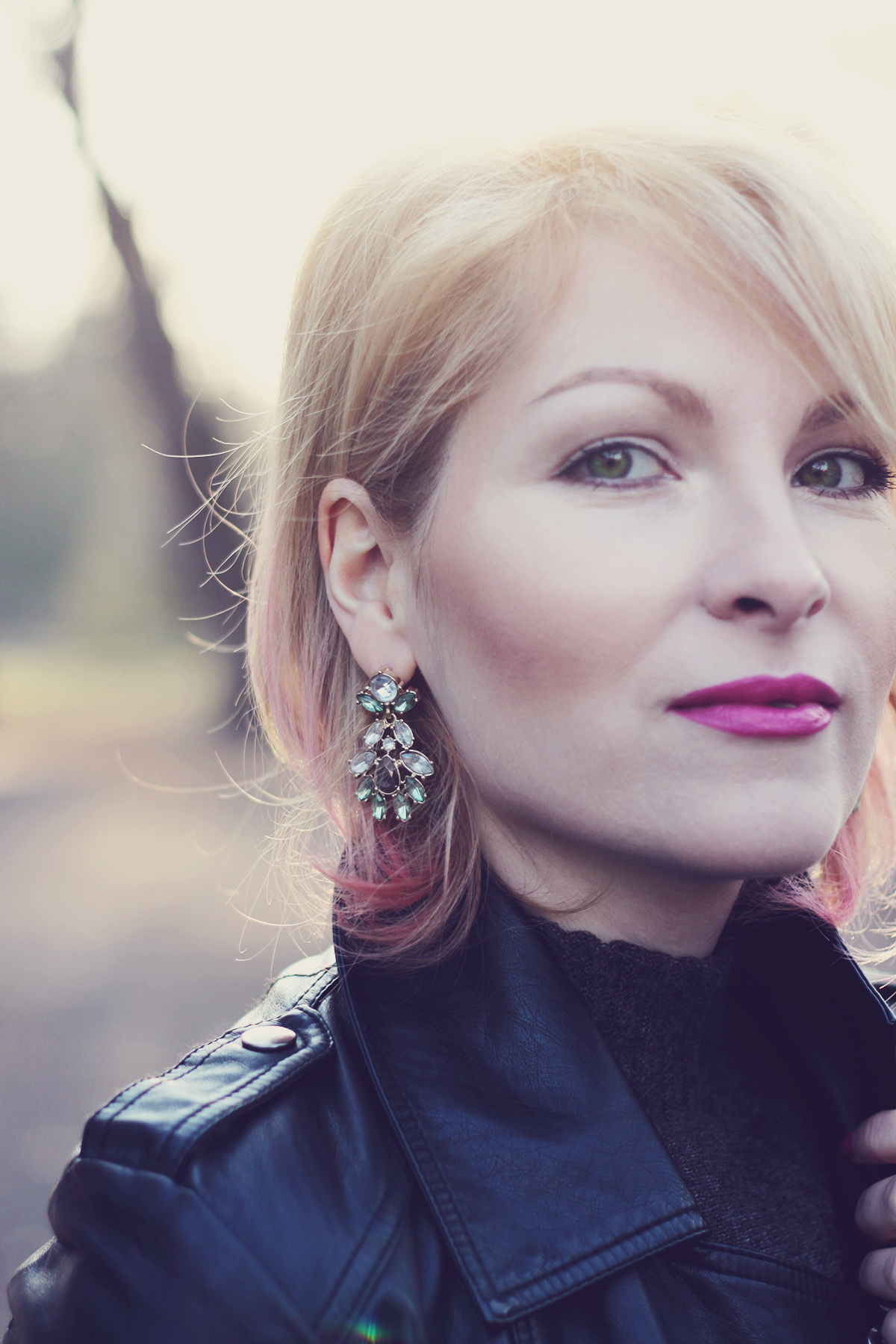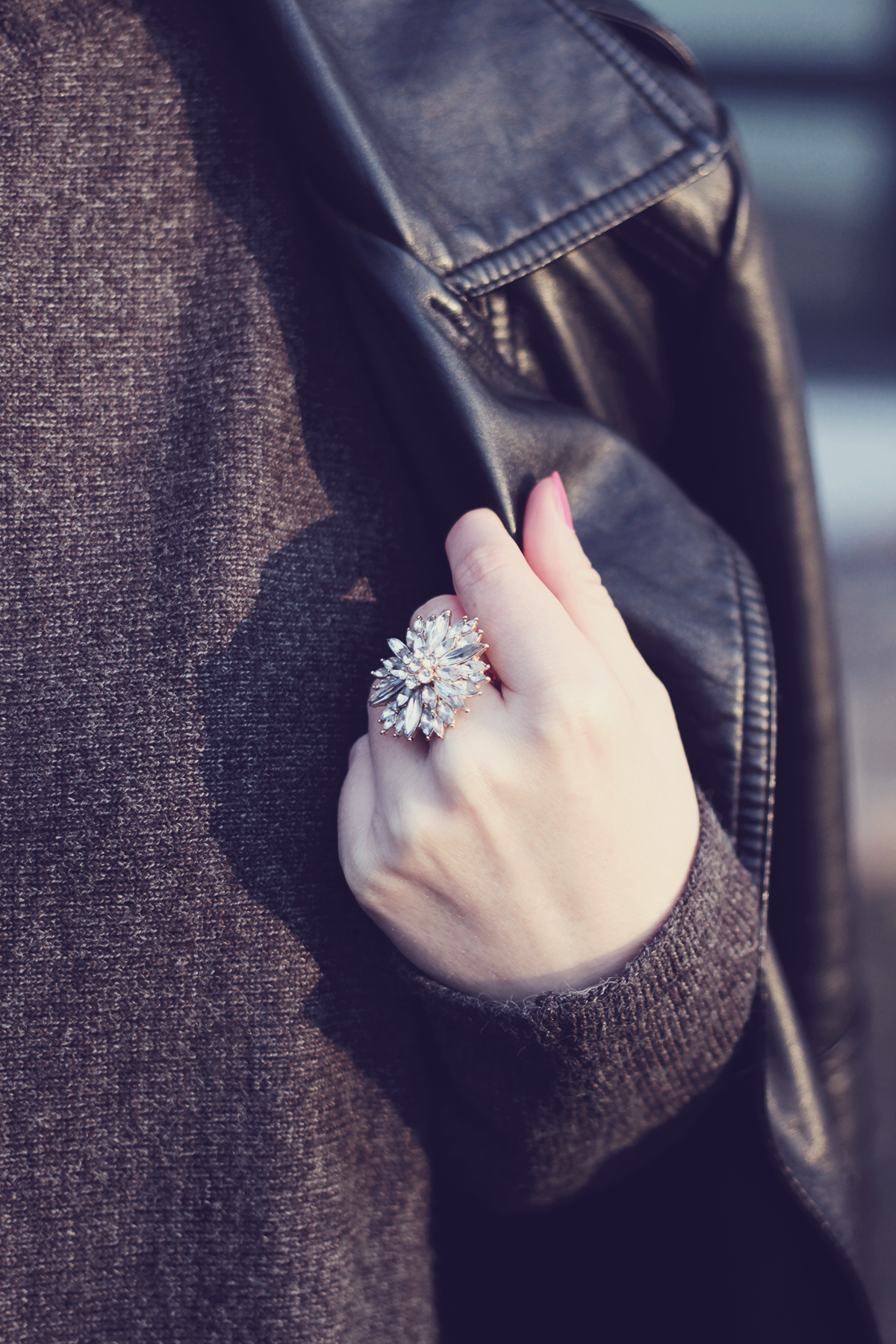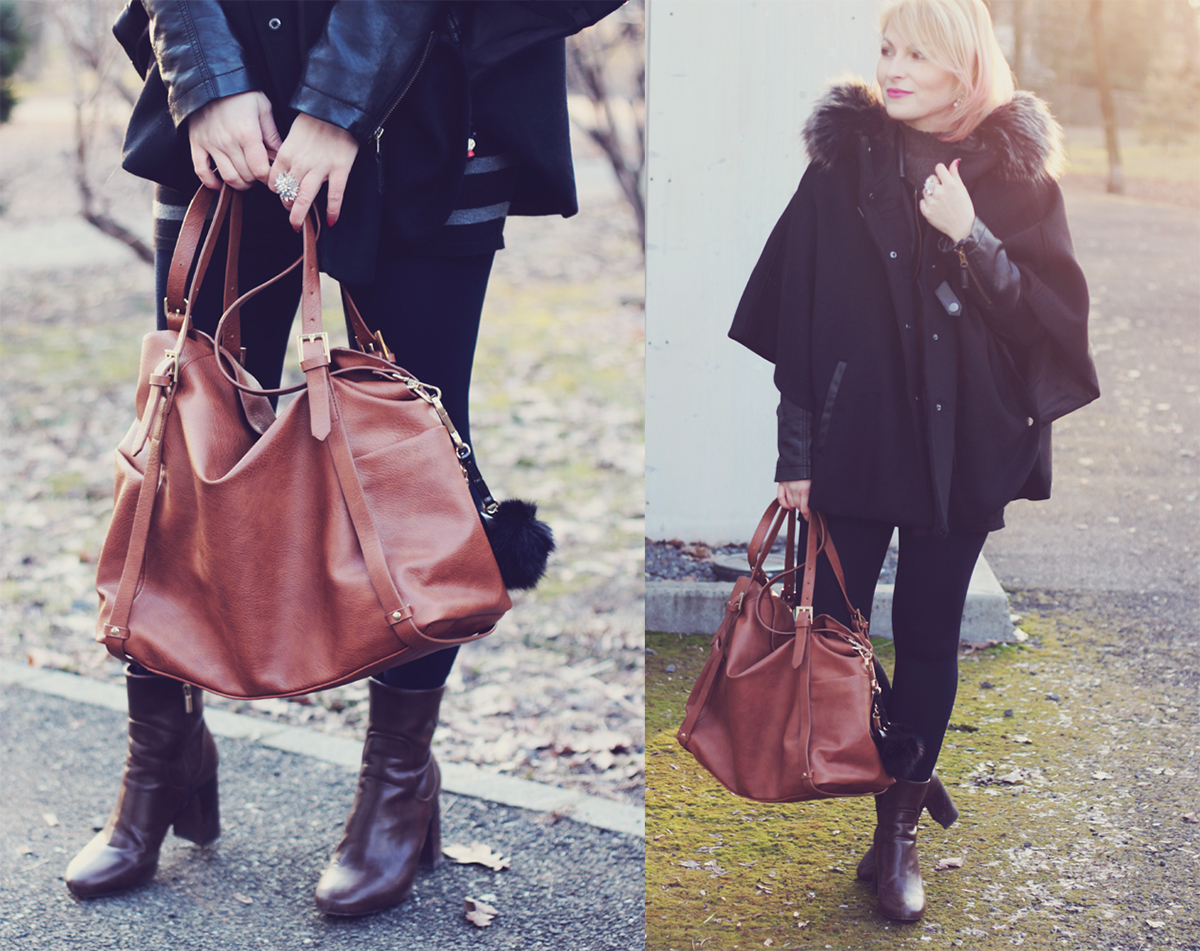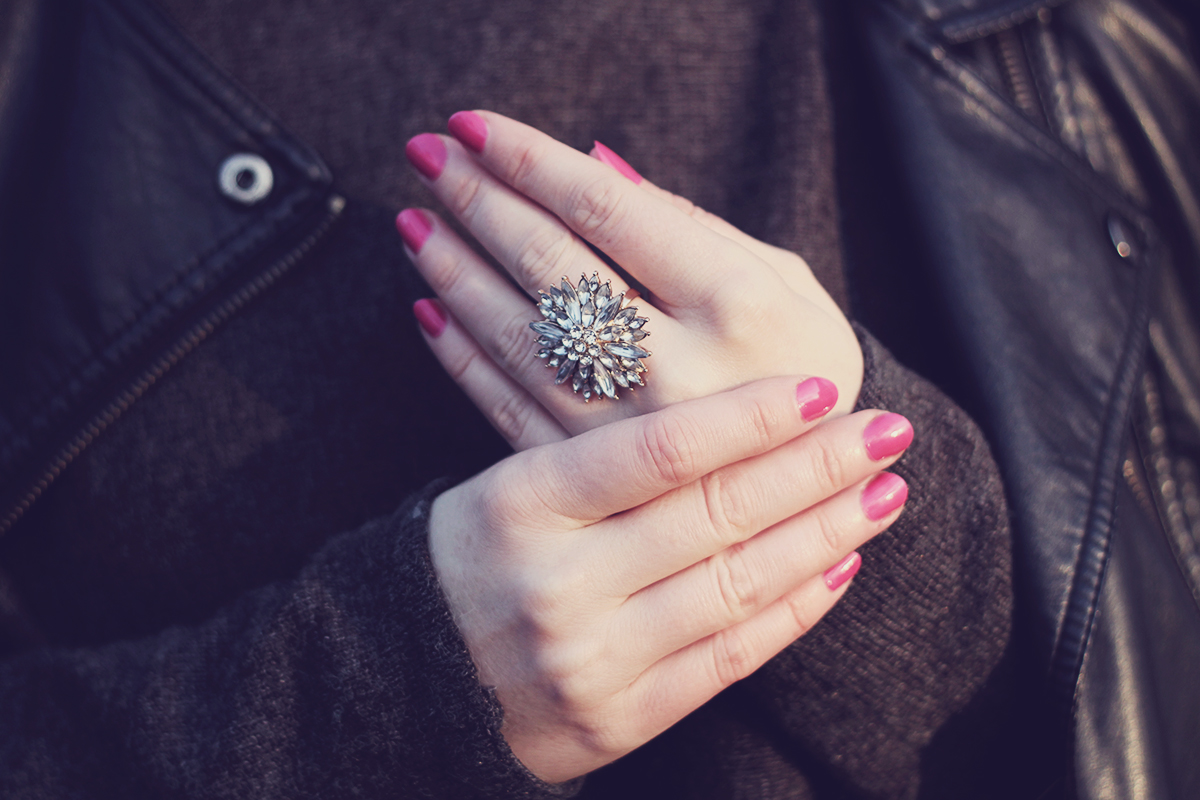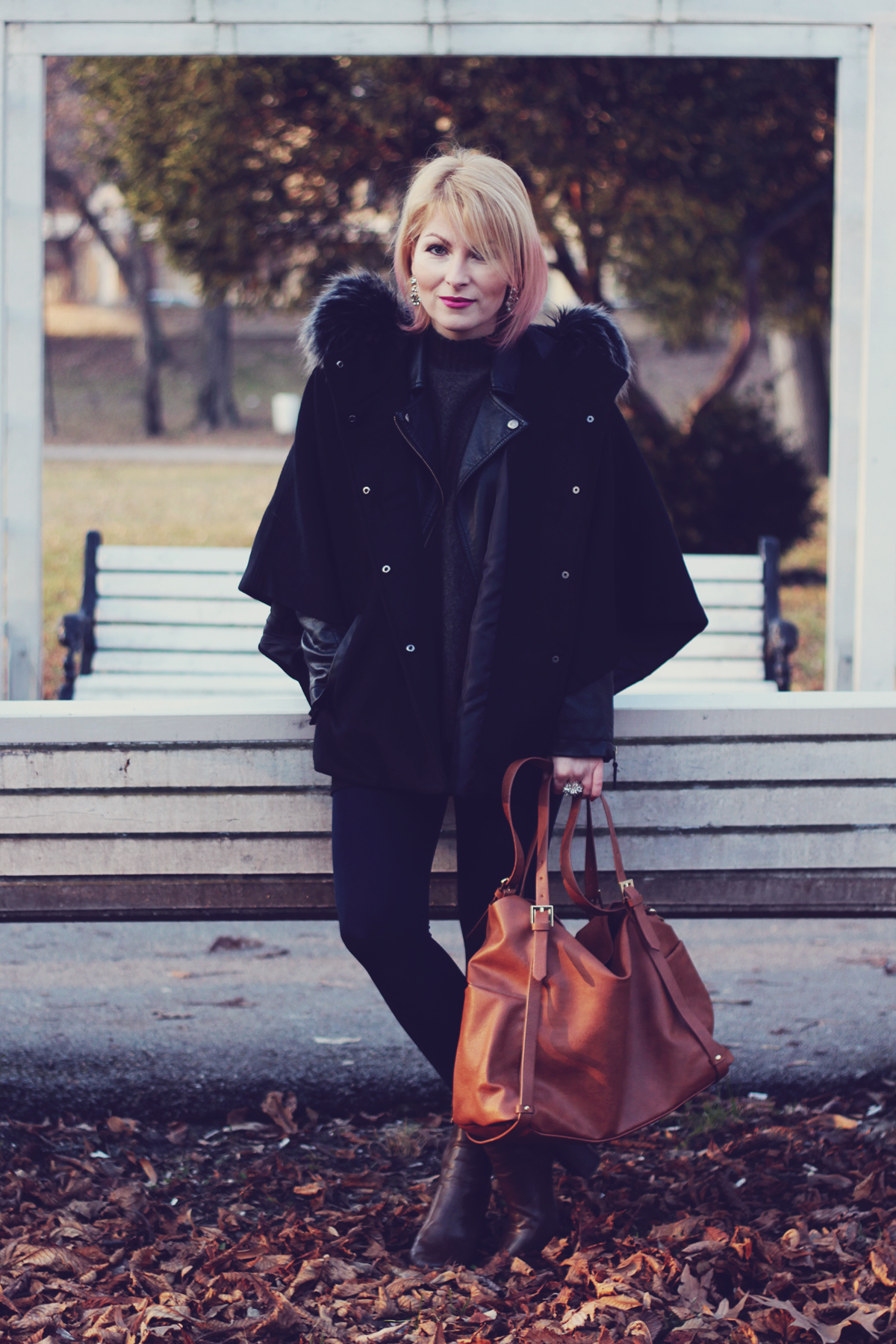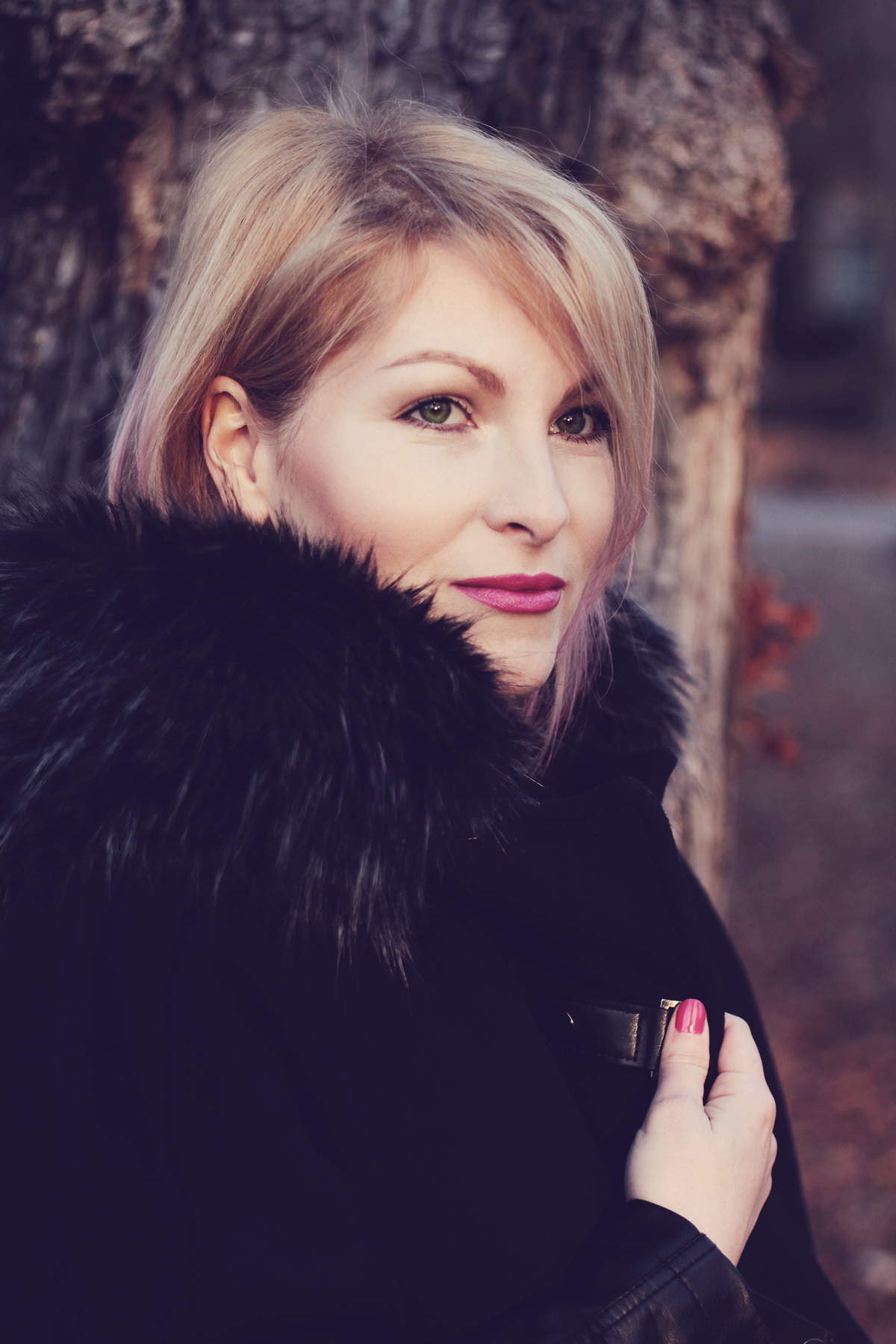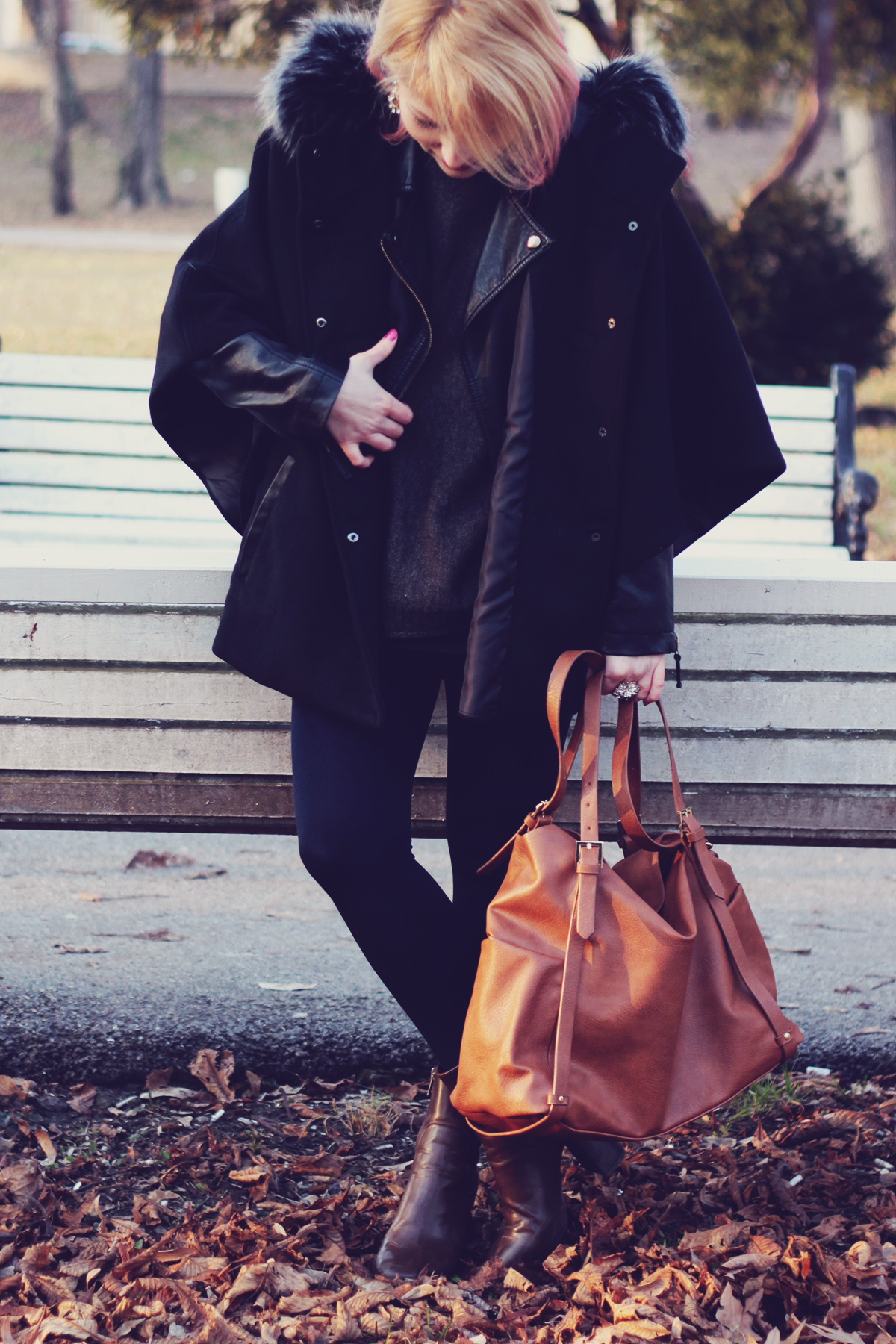 .
Thank you for reading and watching.
Photos by Cata, edited by me.
Thank you to Rosegal for partnering on this post.
.