You can almost smell Spring, can't you? Almost. Today I have a transitional look, from Winter to Spring, I'm bringing a little color too and patterns. Along with my pink backpack and trainers, let's get sporty and comfortable.
Mixing prints is fun, especially if you mix two of the most sought after and always on trend: houndstooth and plaids. I have never owned a houndstooth coat or jacket,but now feel everyone should. They give classy feelings without being too fussy. I got mine from Zaful and their Spring 2017 Promotion, along with this cute cat embellished sweatshirt and cat ear hat. It is the best coat I have ever worn. I LOVE IT! I love how it fits, I love that it has no buttons, I love it's big pockets and I love it's houndstooth pattern.
Whenever you have closet depression, rely on accessories. They can make any outfit new, get the boring and ordinary out and bring your olds into new.
As always,

Wearing: Houndstooth Coat // Zaful, Long Tartan Scarf // Pull and Bear, Cat Embroidered Sweatshirt // Zaful, Backpack // Zara, Trainers // Zara, Jeans // Primark London, Cat Ear Hat // Zaful, "Boss Lady" Keychain // H&M, Hoop Earrings // Parfois, Rings // Pull and Bear. Lips // Rimmel by Kate – Boho Nude.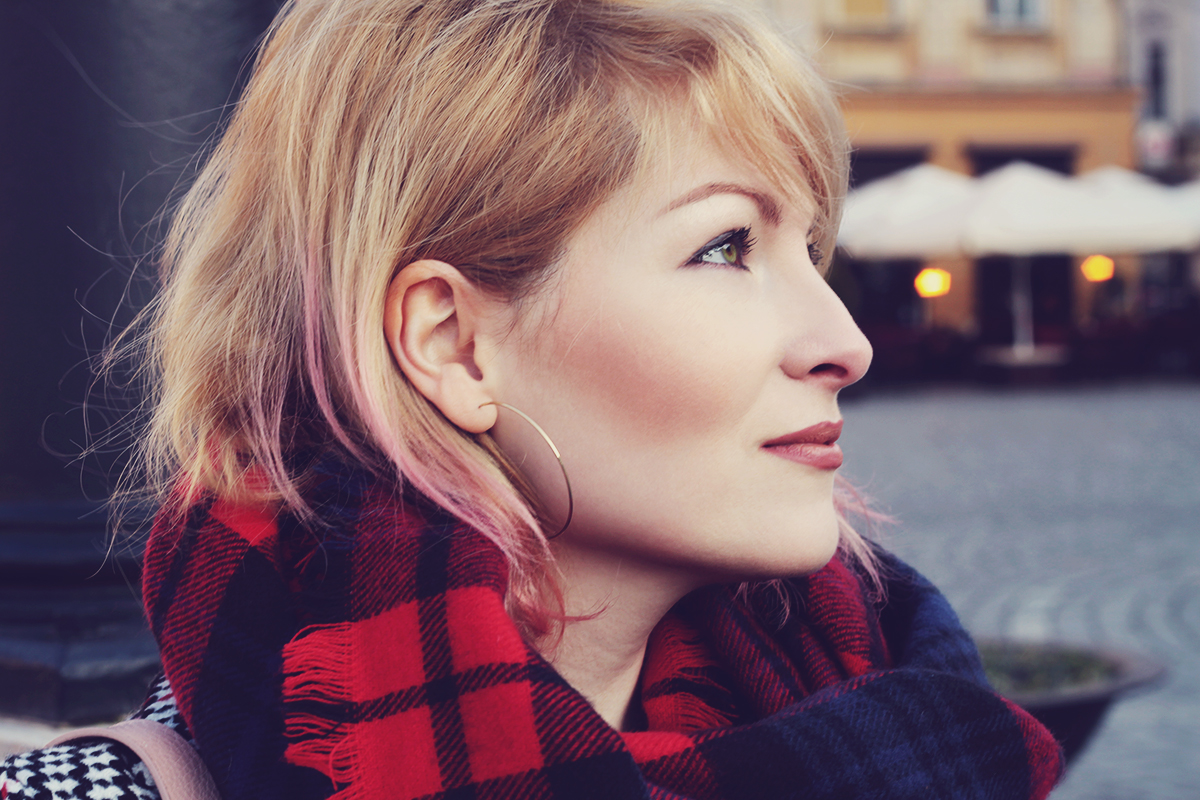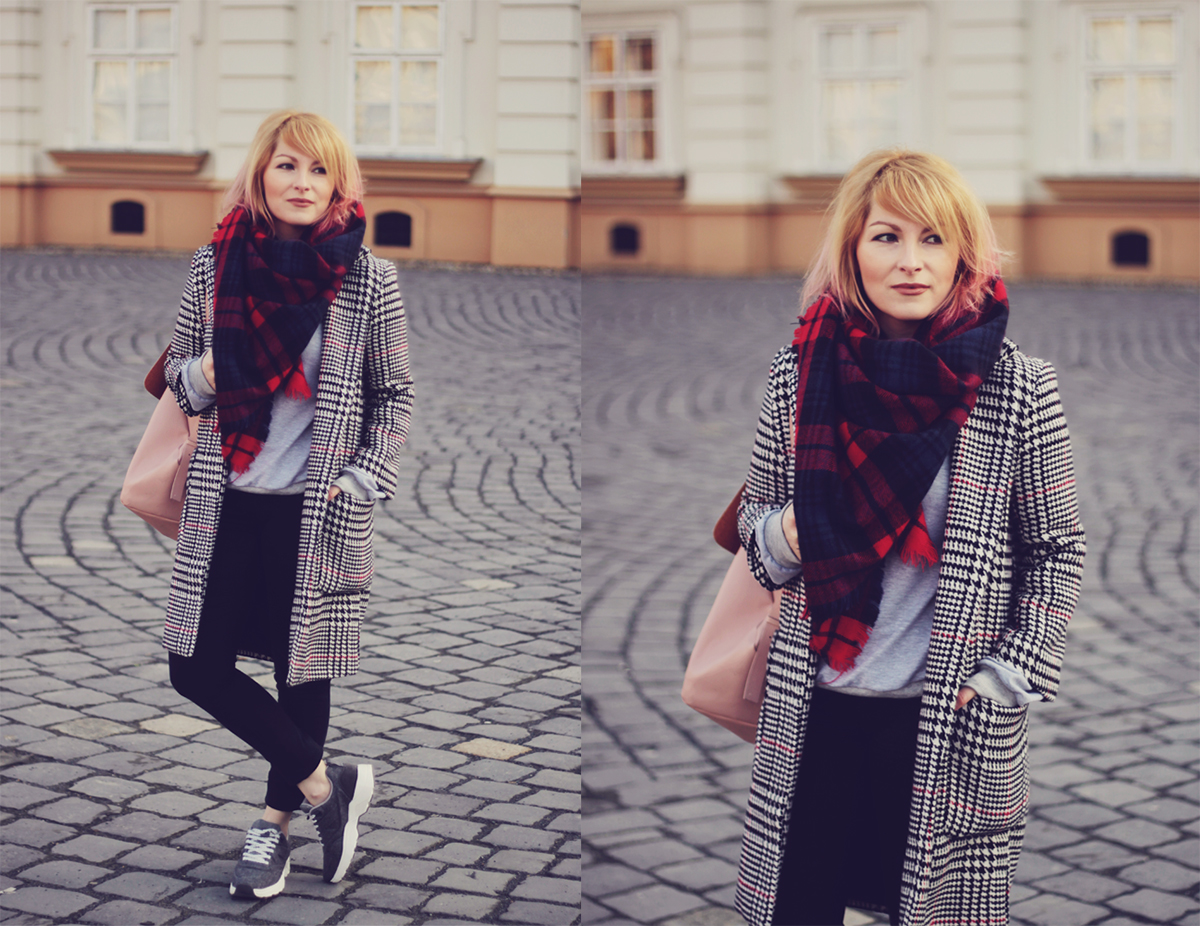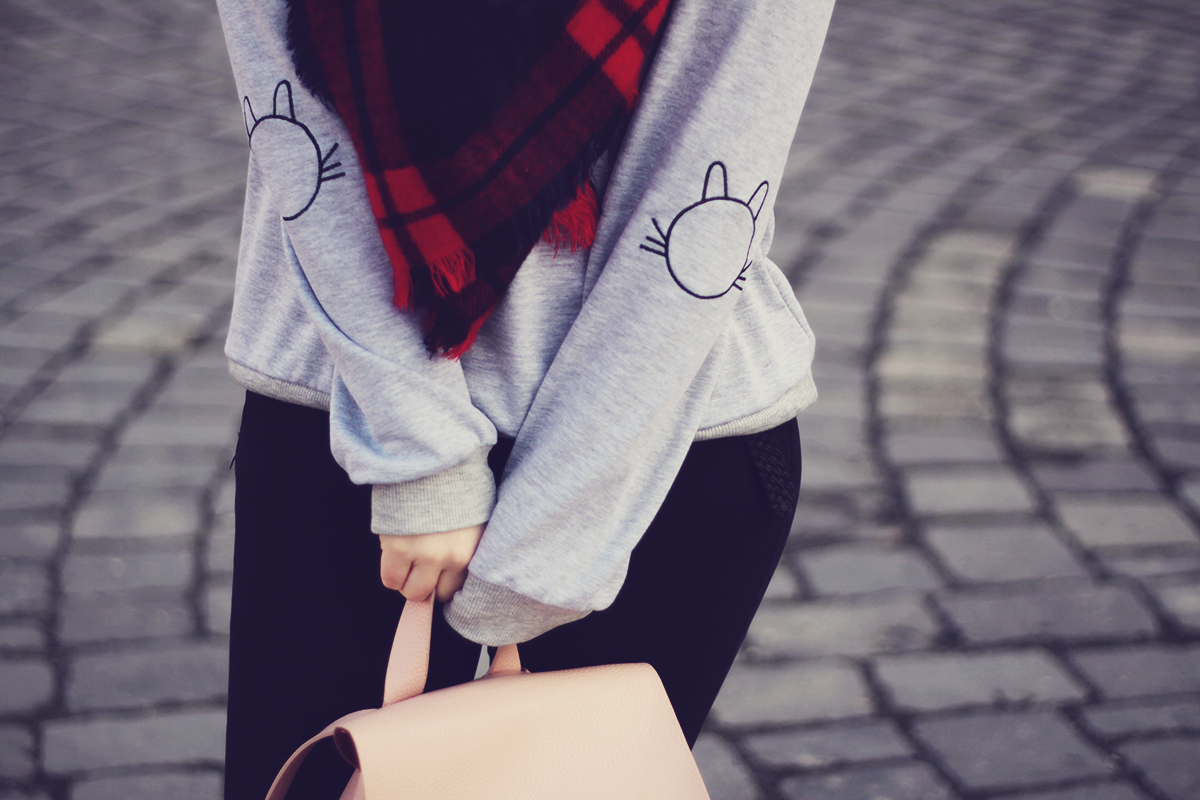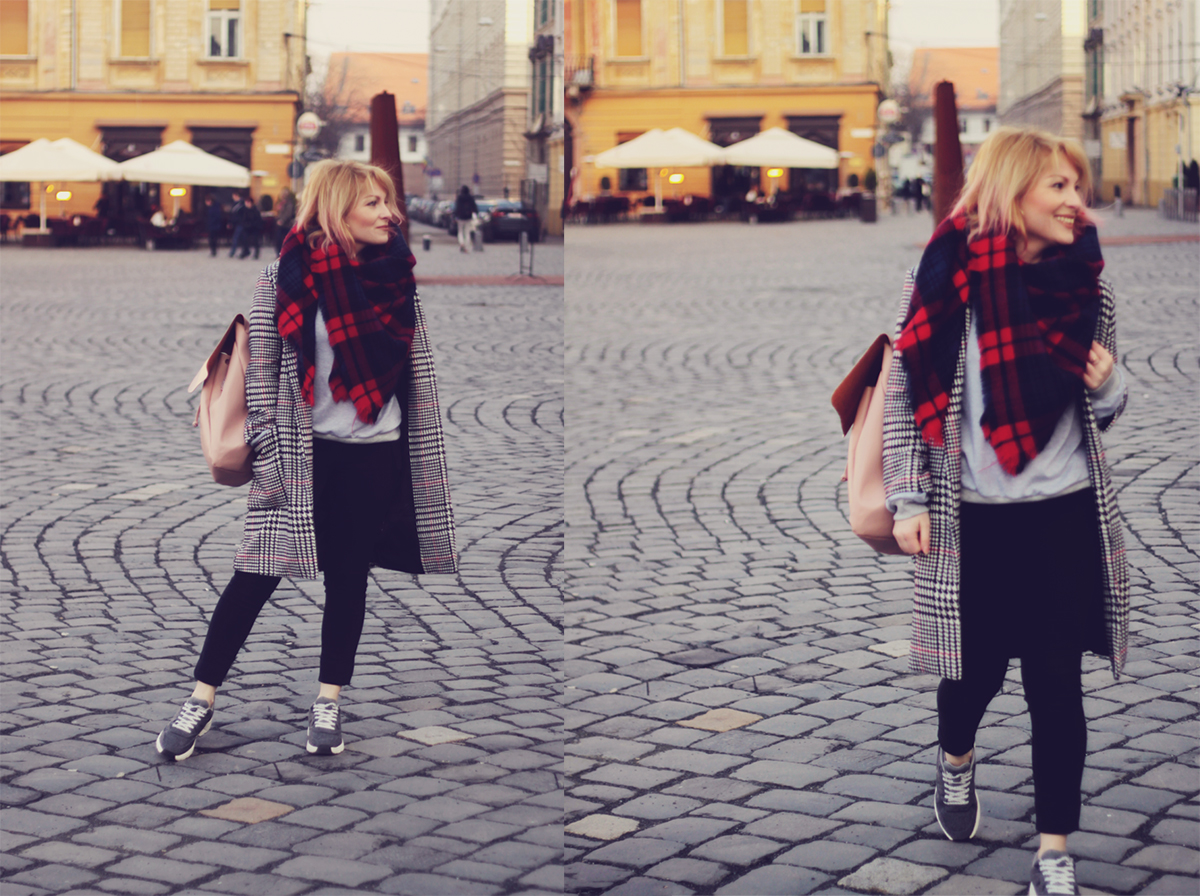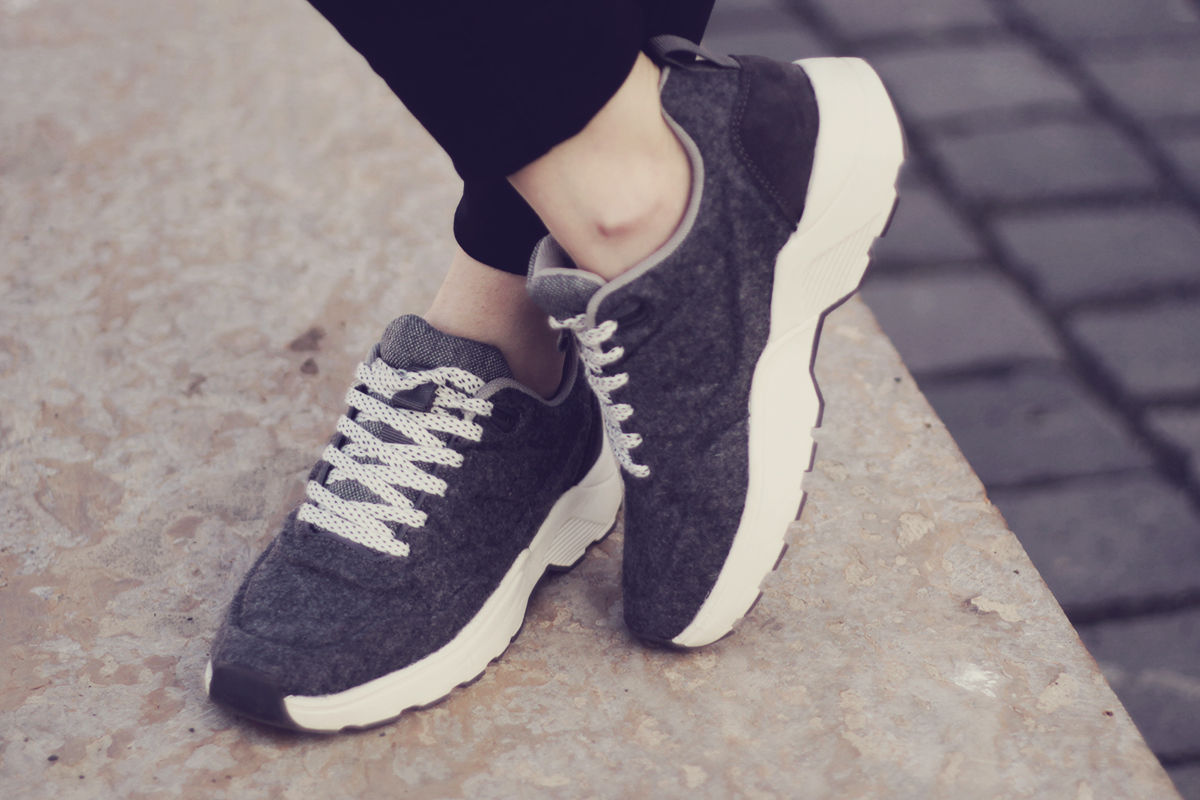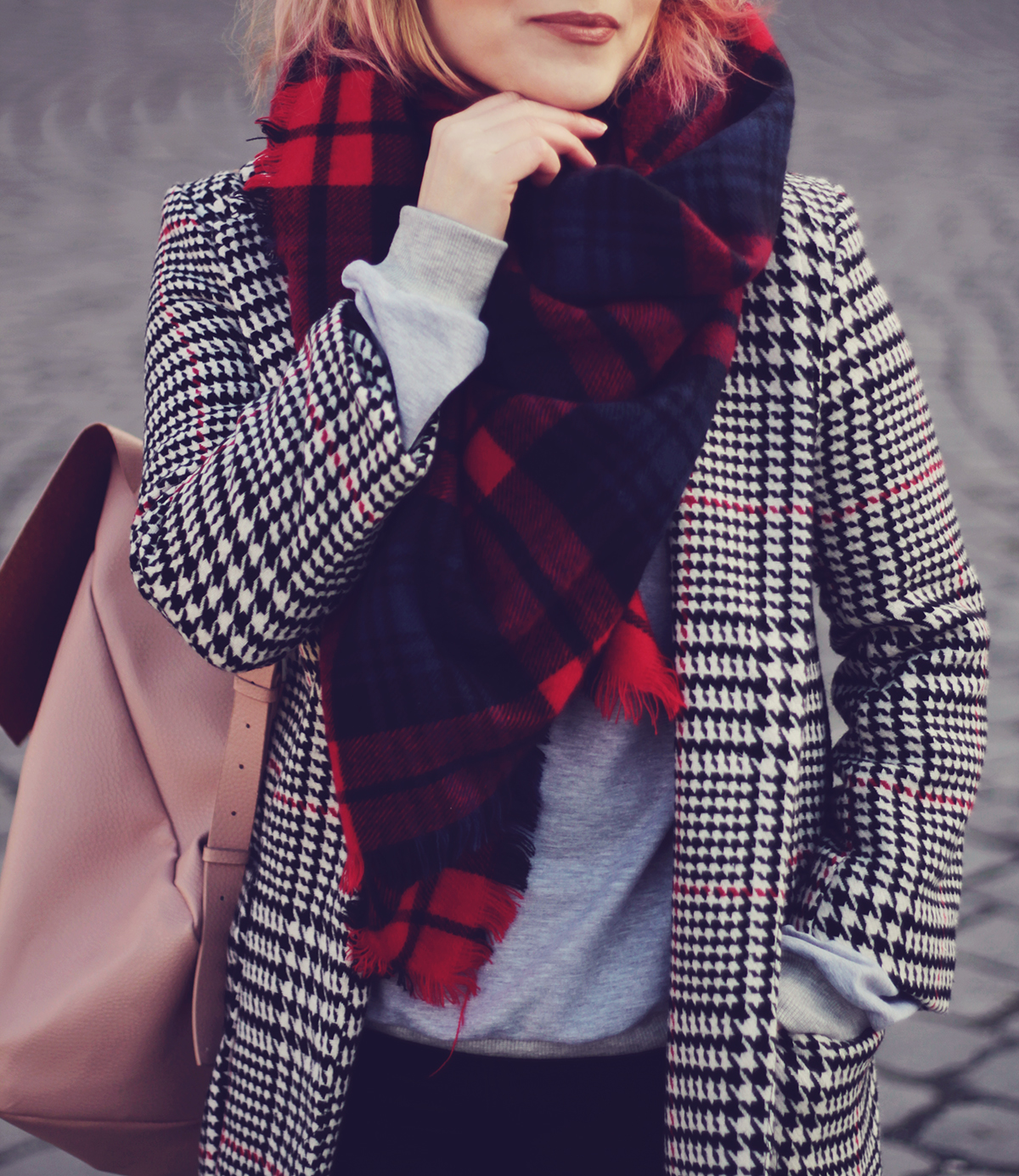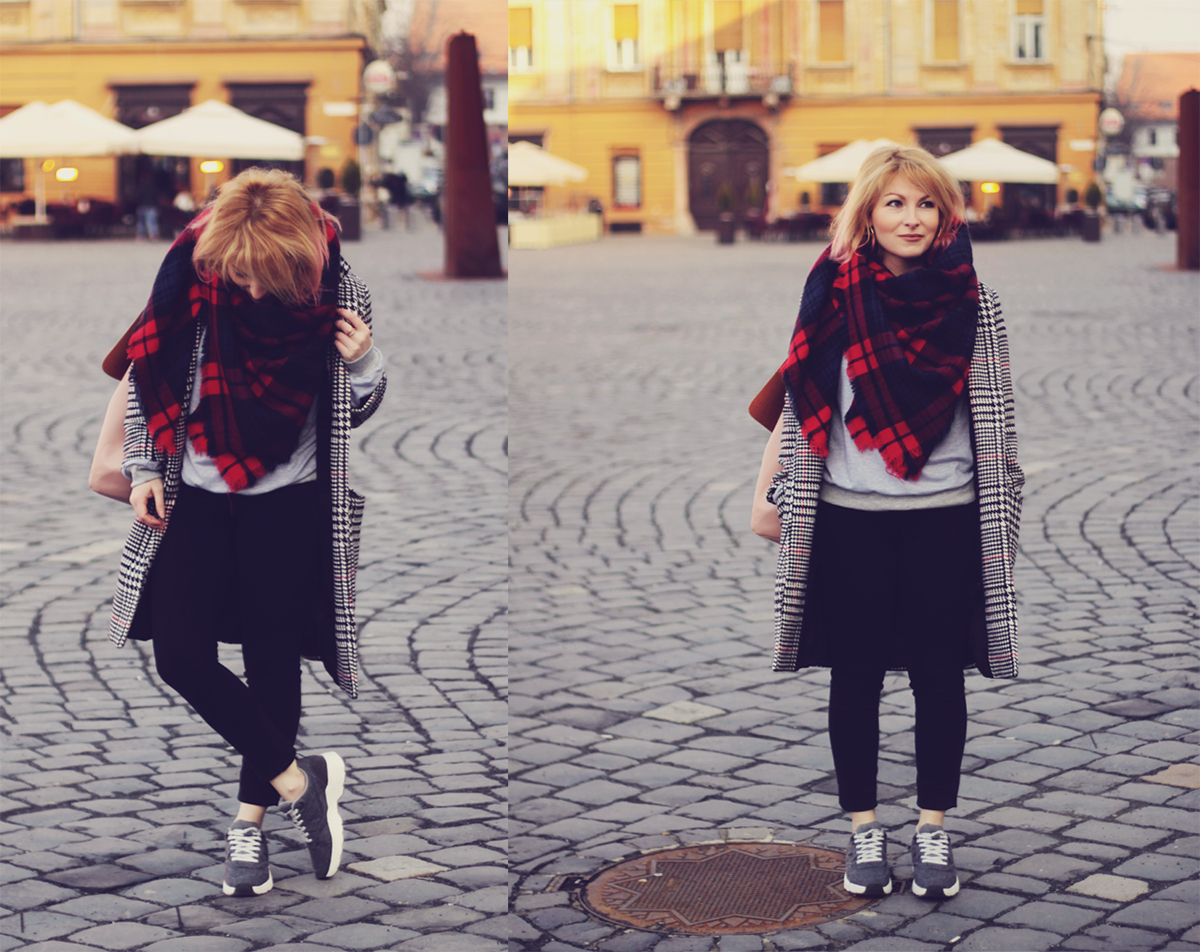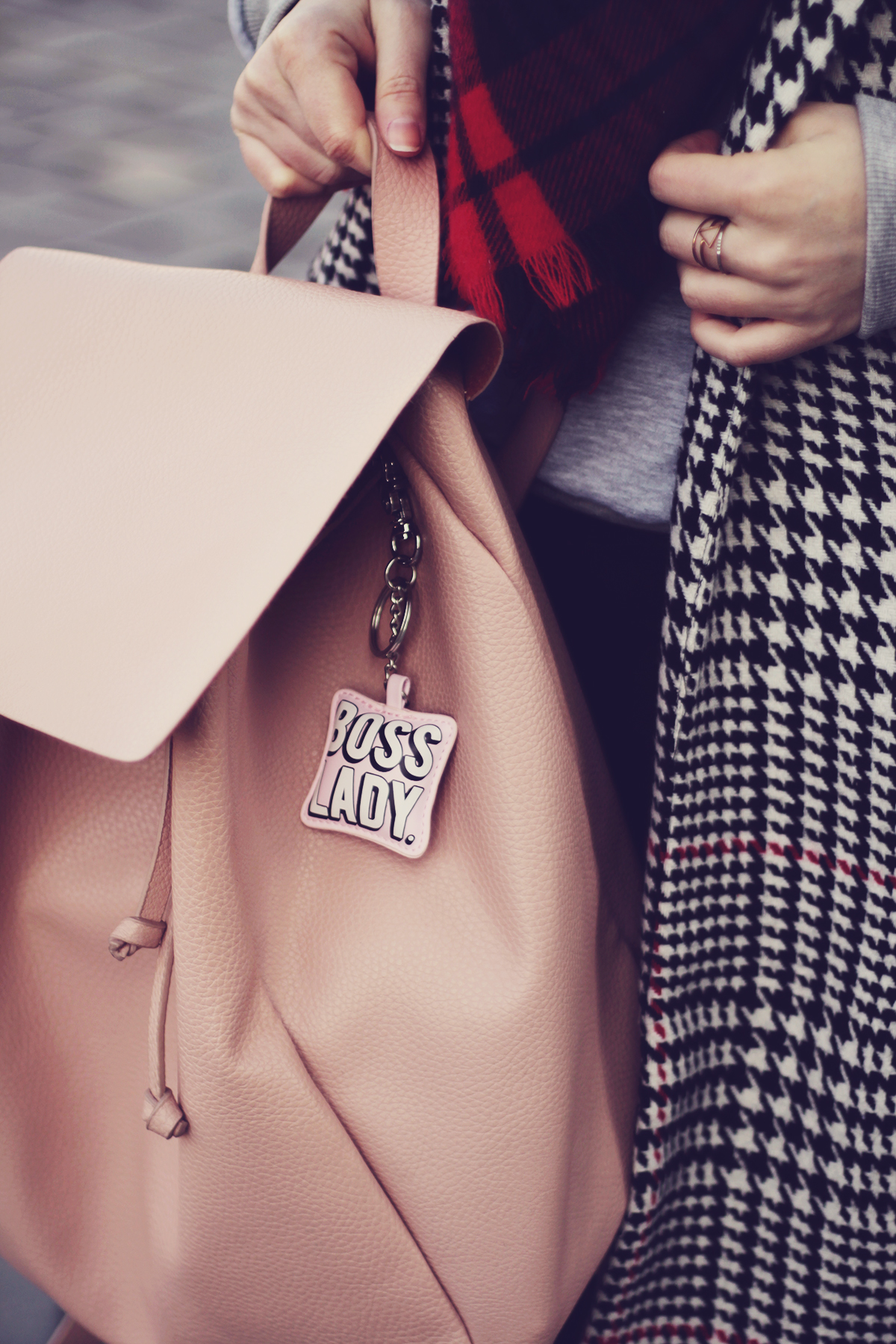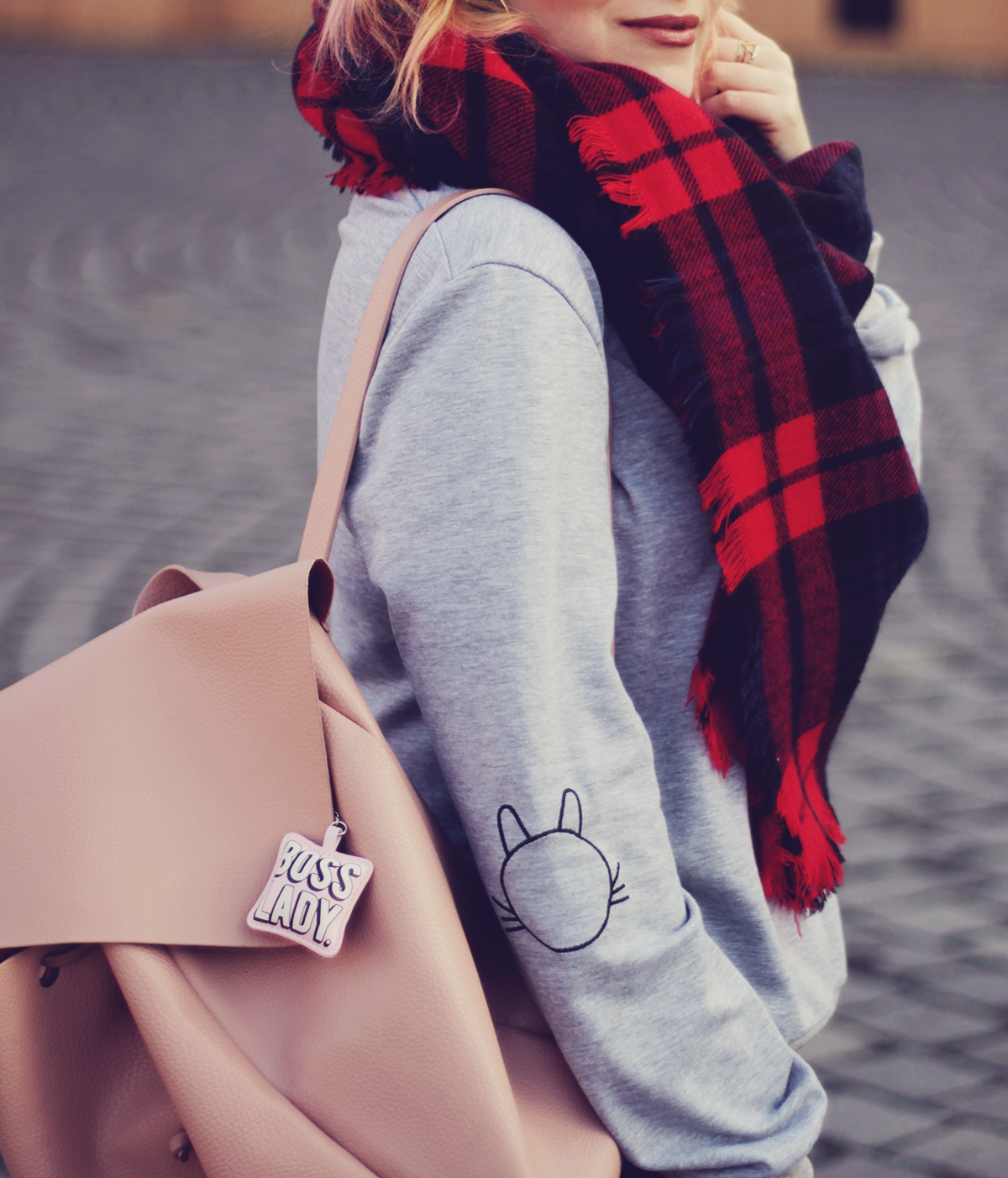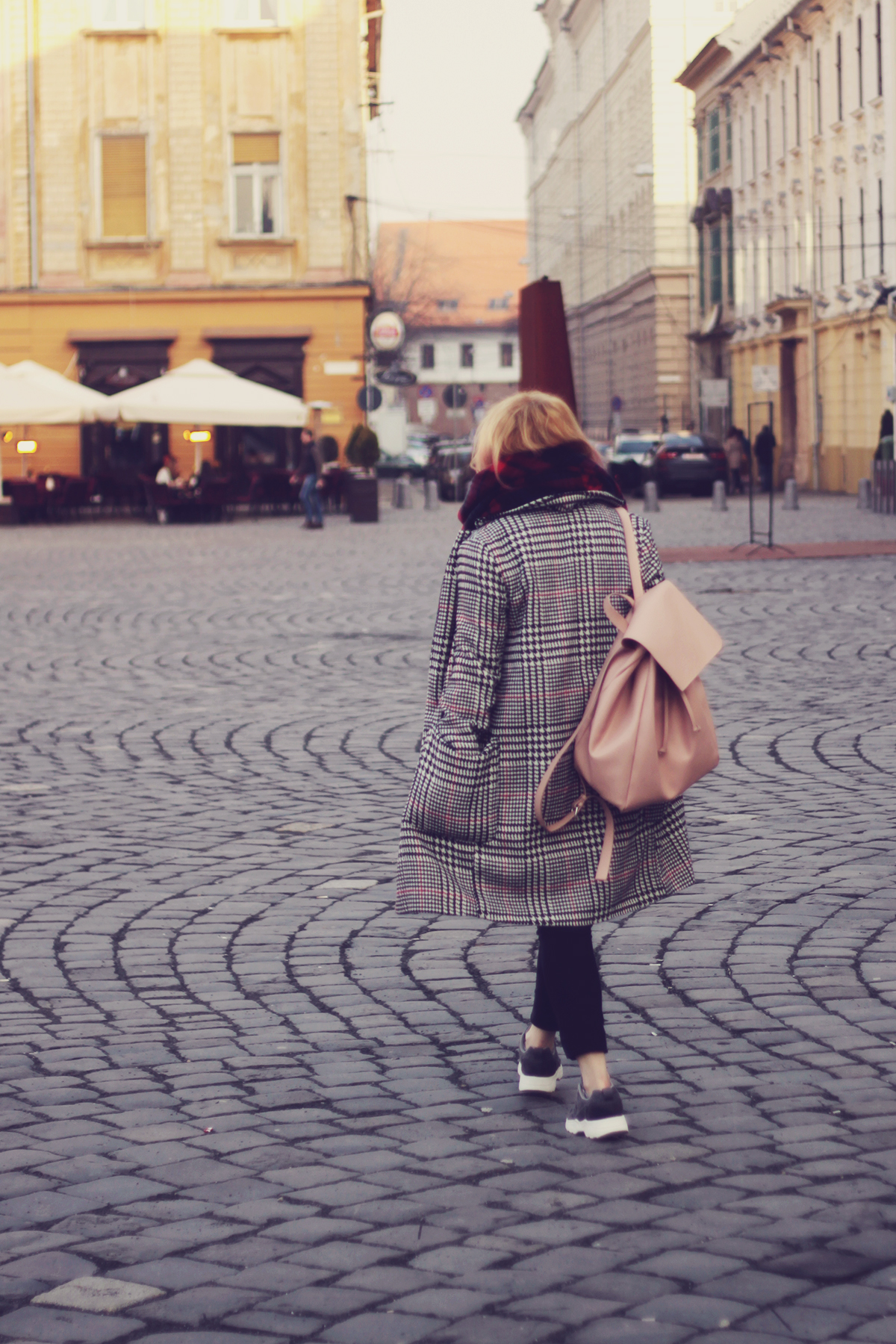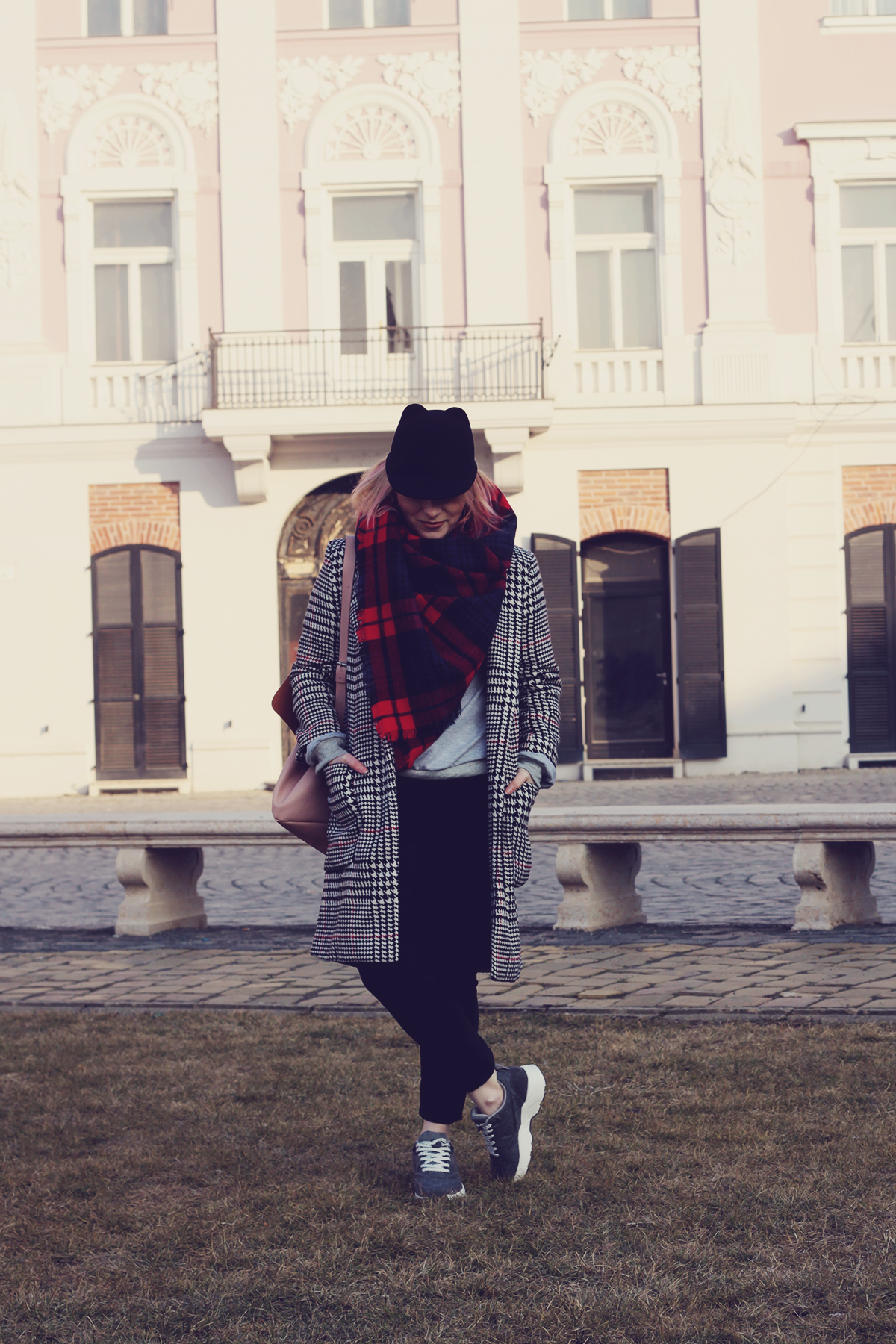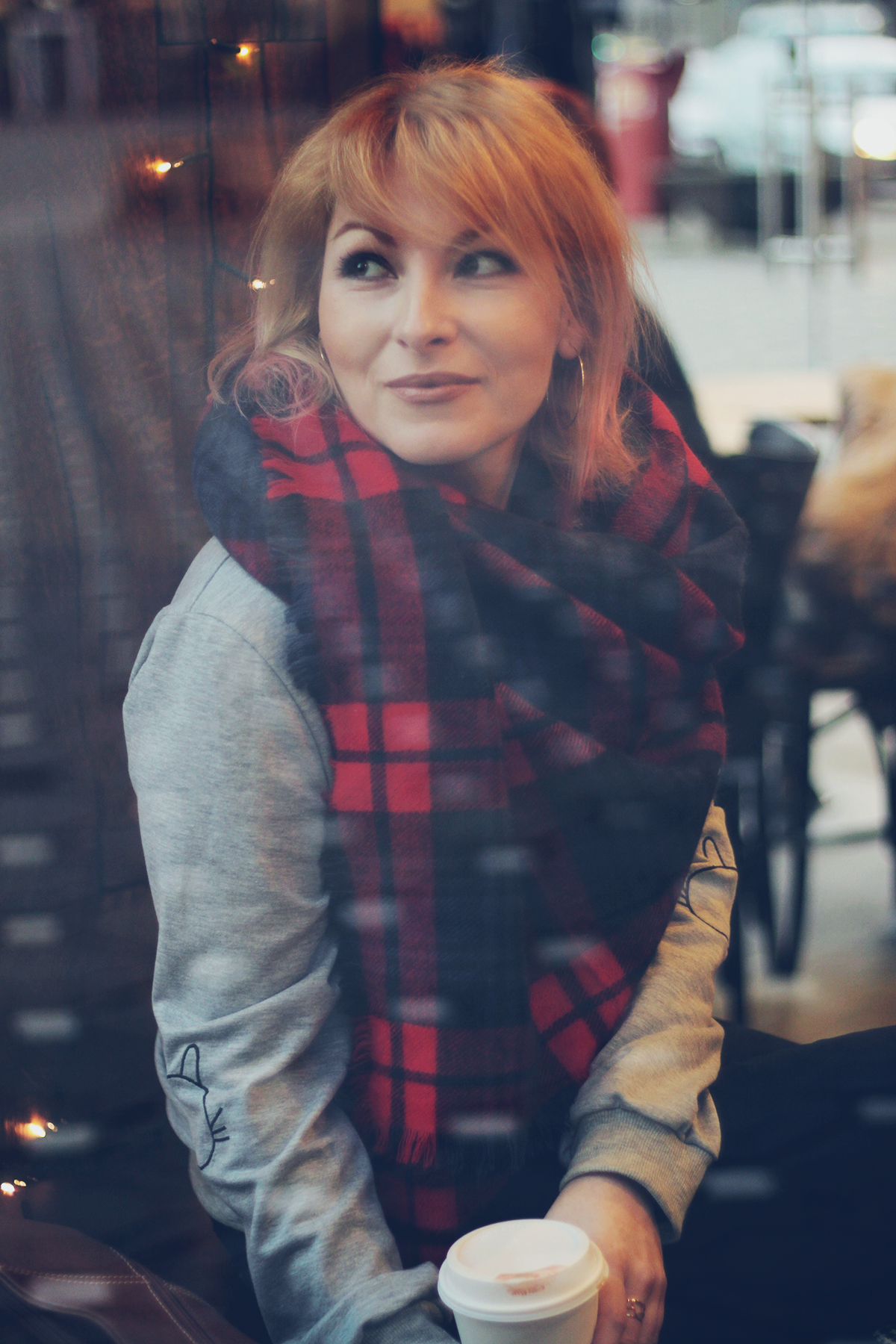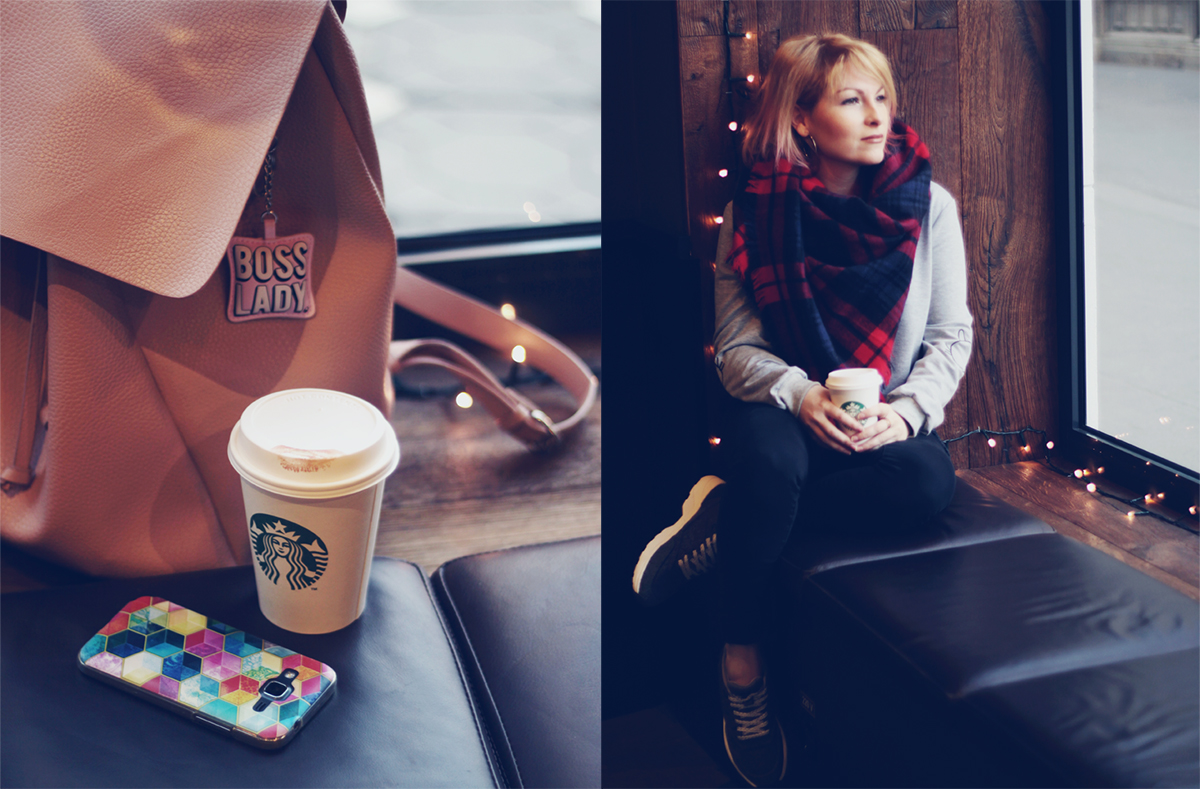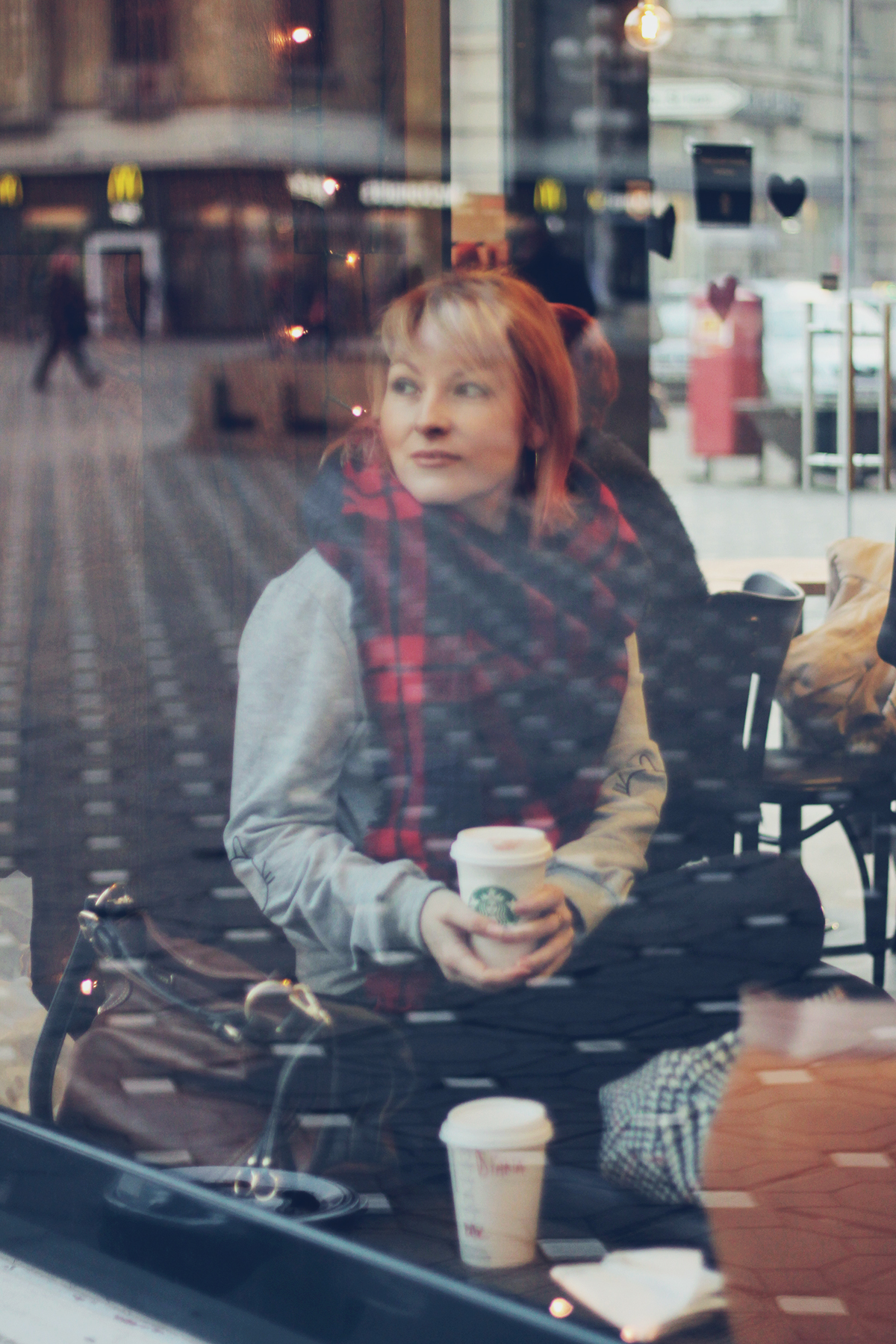 .
Thank you for reading and watching.
Photos by Diana and me, edited by me.
Thank you to Zaful for partnering on this post.
.