Ain't it funny how it's almost April and I'm sitting here in a cute pink sequin sweater and all faux fur. Global warming, y'all. But seriously, almost full Spring and still cold. Pastel pink and black, fav combo, hair messy as ever, let's do this.
Firstly, let me get this out of the way: have you ever owned a pair of shoes, be it sneakers, boots, sandals, that you cannot fathom giving up to that big pile up high in shoe heaven sky? My boots have been through it all, they look rugged, messy, almost stiched together but I cannot bring myself to give them up. So today I brought them along. Maybe one last time. I believe that is in your unique sense of style to be able to pair glam and drab. London gals do it all the time. The almost put together millenial girls, eyeliner on fleek, lips all matte red, the best expensive shirts and jeans but still those worn out fav boots or kicks. I love that.
If Spring is reluctant to show up, then I can play sweater weather for as long as I can. Pastel pink and sequins. Furry faux fur. Lovely.
As always,

Wearing: Fluffy Faux Fur Coat // Zaful, Pink Sequin Sweater // Zaful, Quilted Crossbody Bag // Zara, Keychain // H&M, Jeans // Primark London, Boots // CCC Shoes, Sunglasses // Zaful, Chokers // Stradivarius.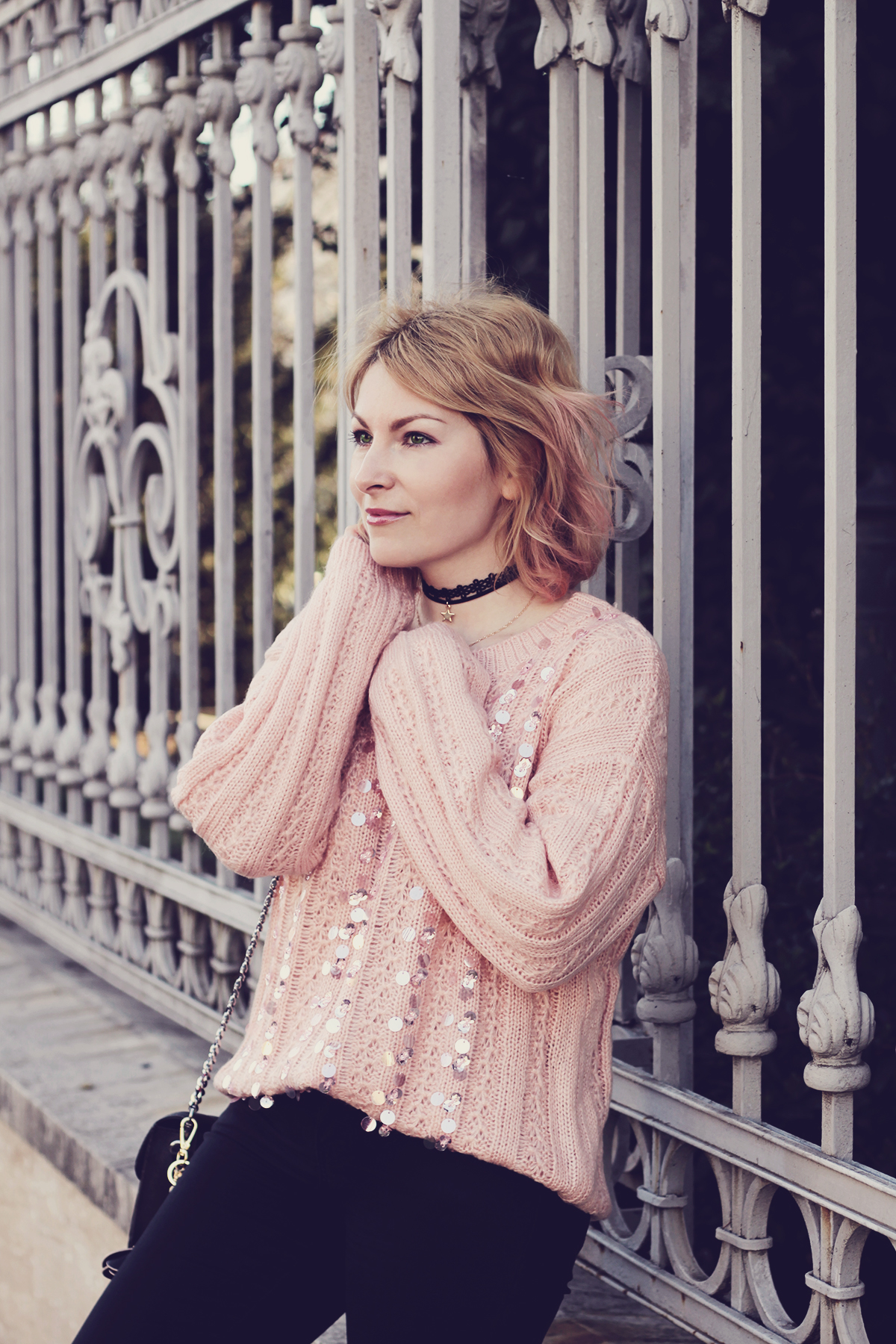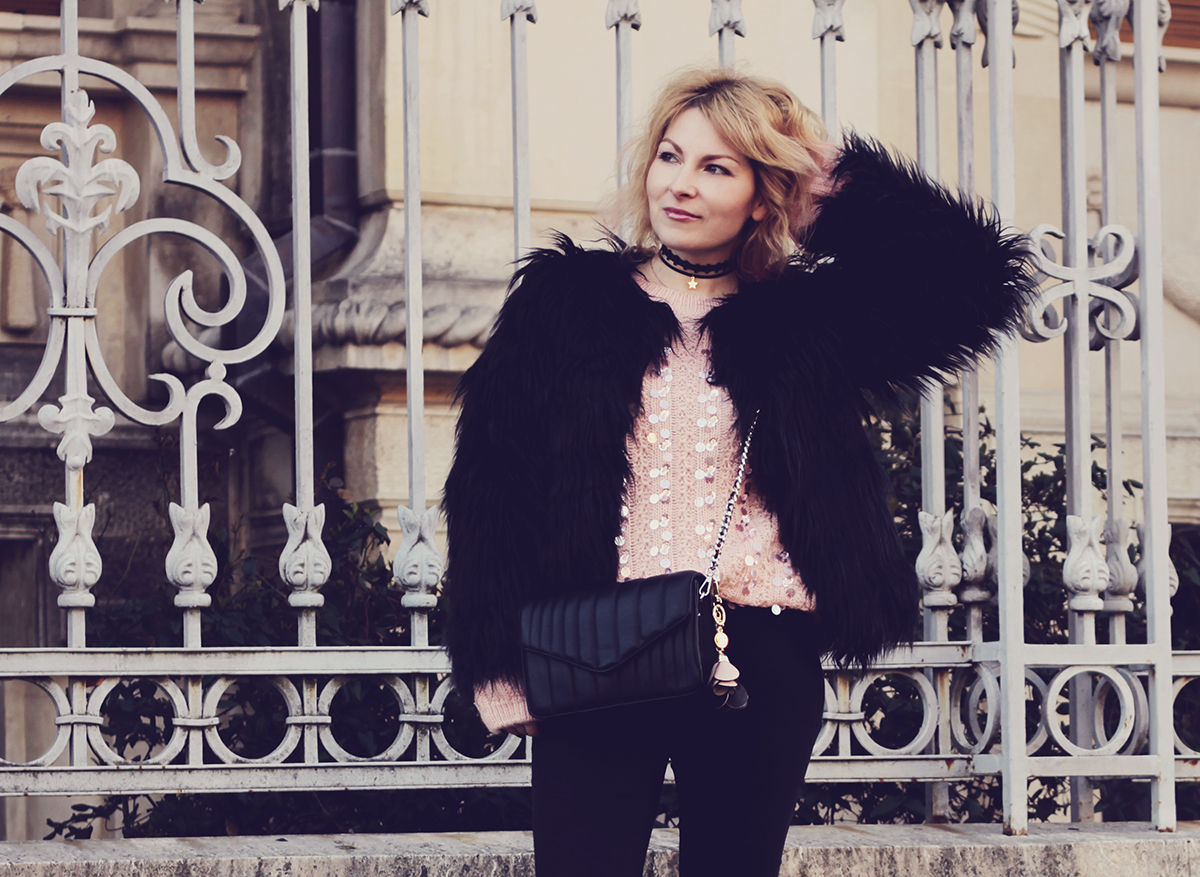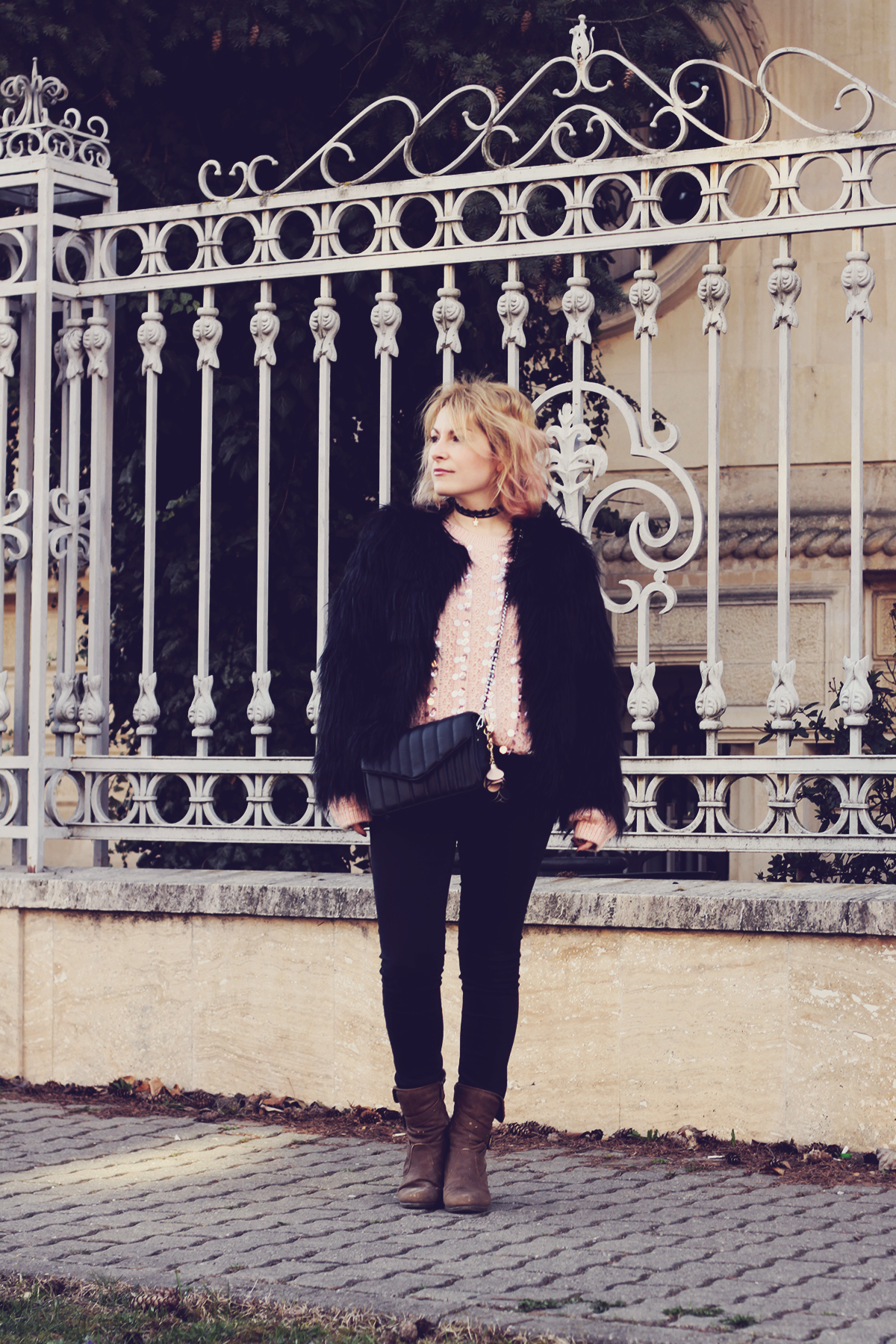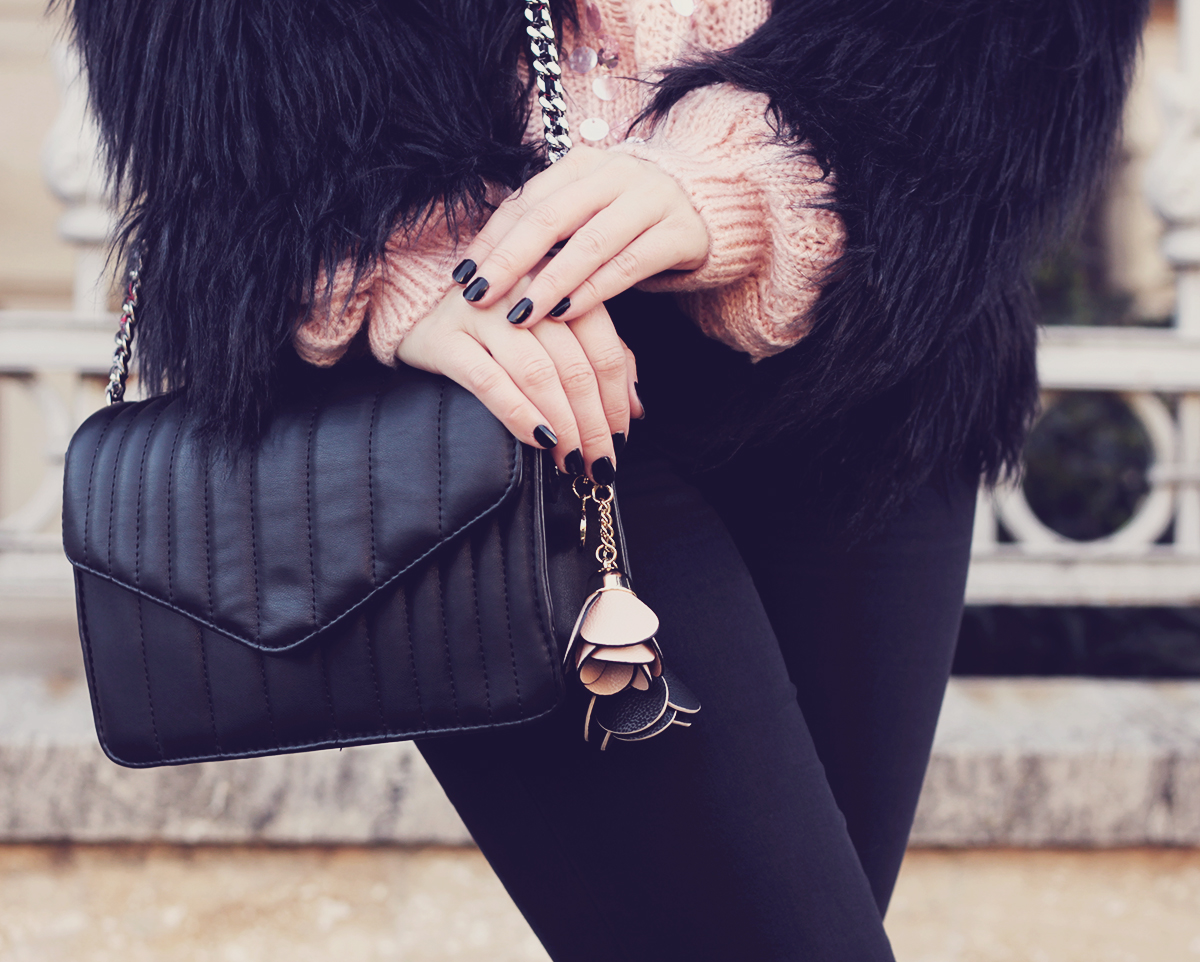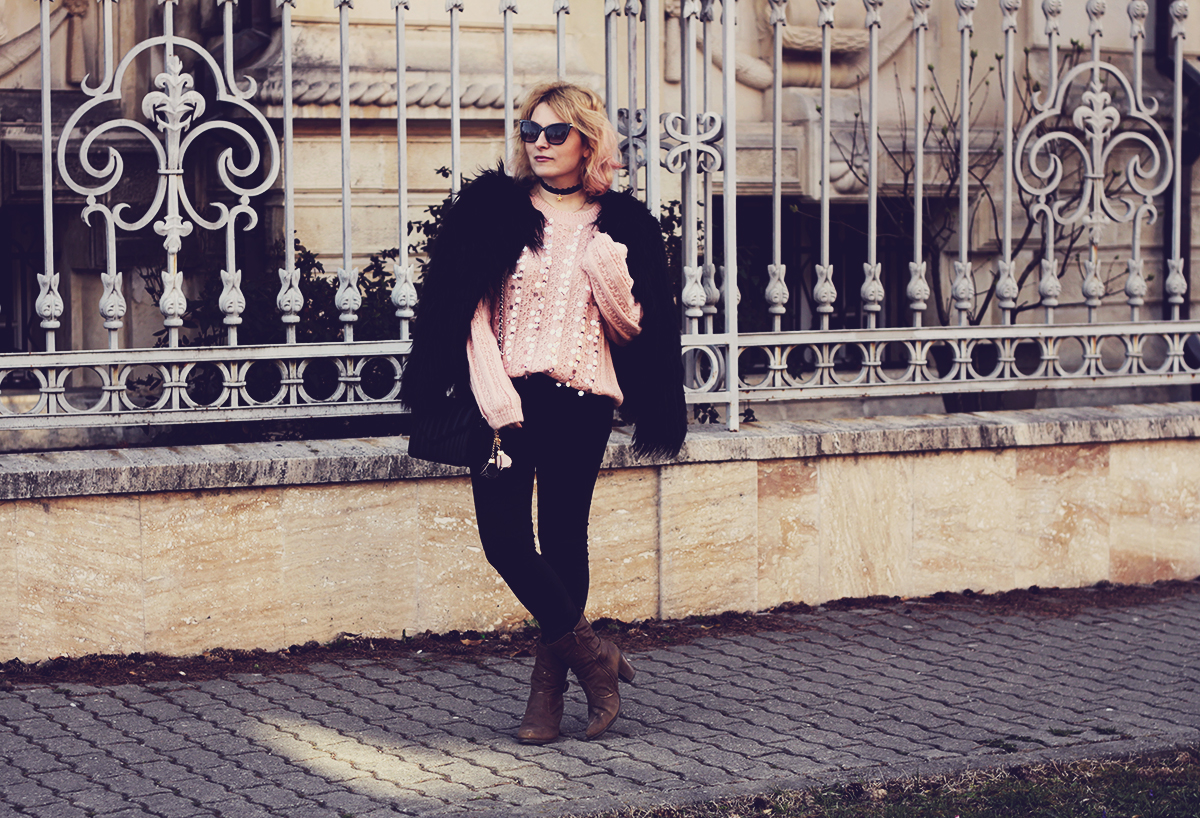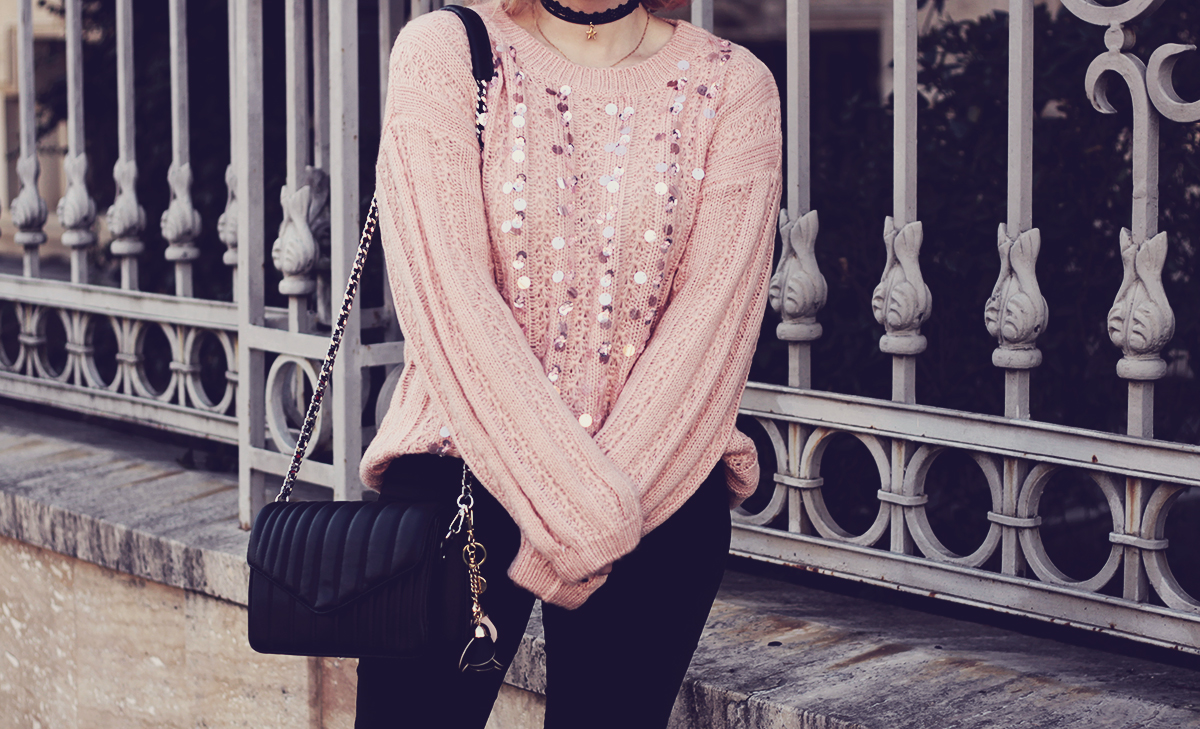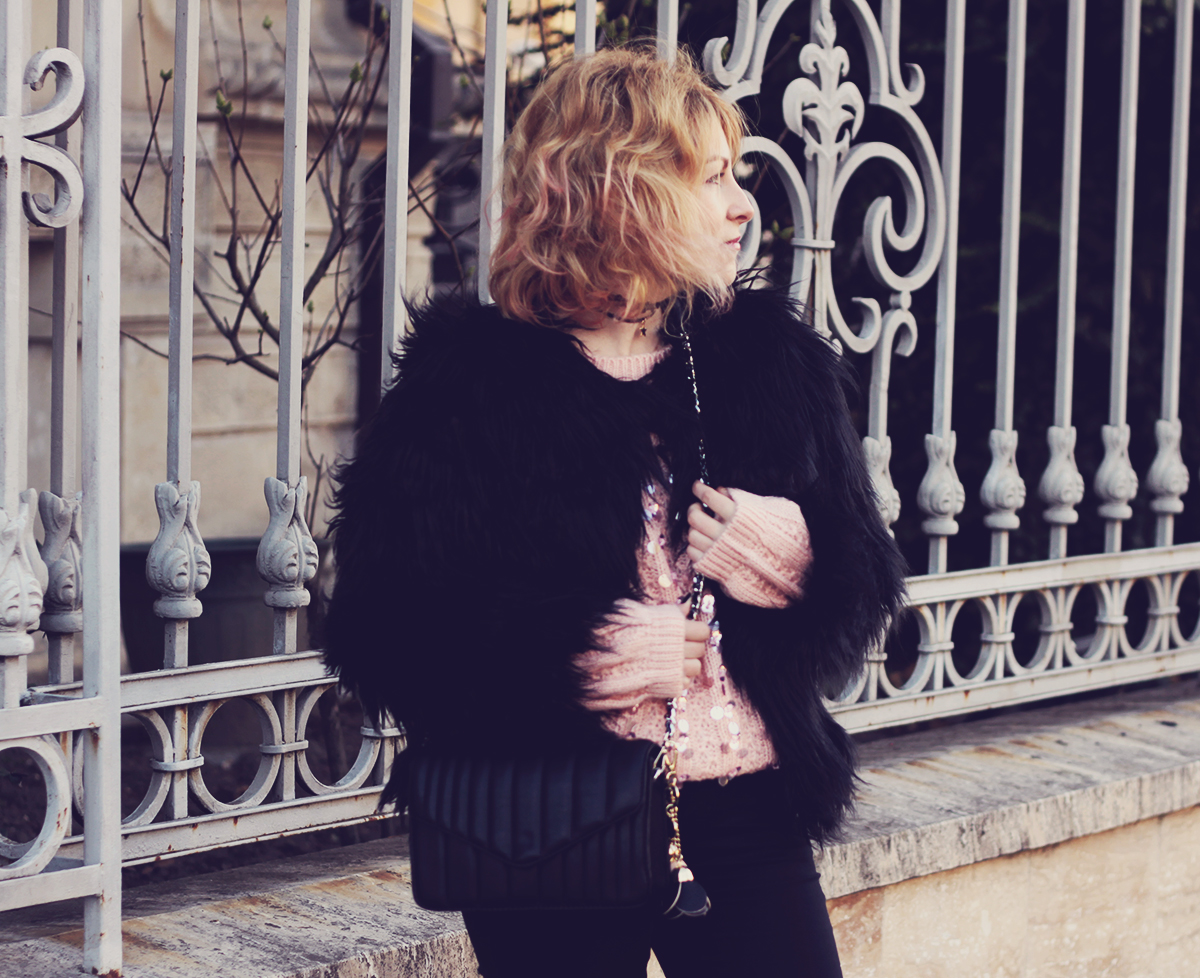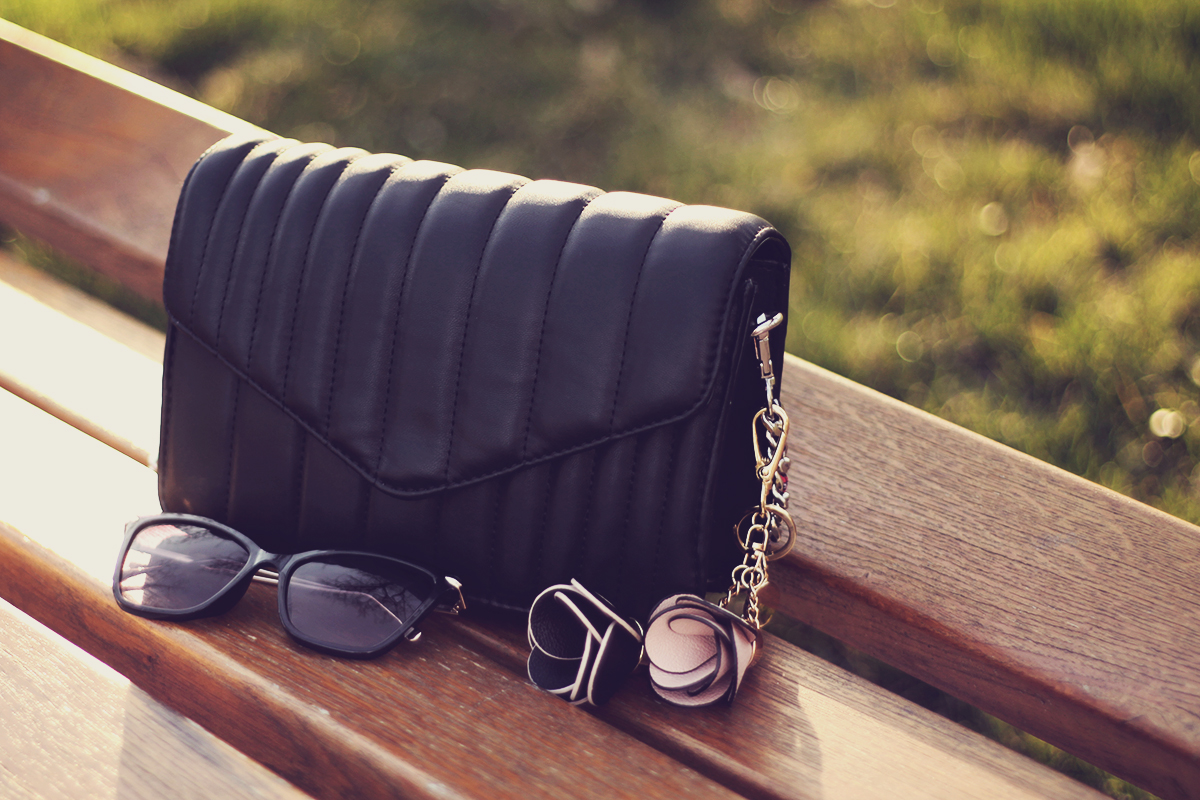 .
Thanks for reading and watching.
Photos by Diana and me, edited by me.
Thank you to Zaful for partnering on this post.
.
Follow The Casual Cat:
Facebook // Instagram // Twitter
.