Sun's brighter, air warmer, days longer. Time for Spring/Summer talk. So grab your coffee and be ready to take notes. I am going to talk Spring/Summer wardrobe for every occasion. What are your Spring colors this season?
We know it, there's no avoiding it, it happens every year: your Winter clothes, come March, are relegated to the back of your closet and Spring wardrobe makes its way forward: lighter fabrics, pretty colors and oh so pretty patterns. Florals to boot. Love those. So come with me: his and her looks for Spring/Summer, visual inspo, four different occasion looks below.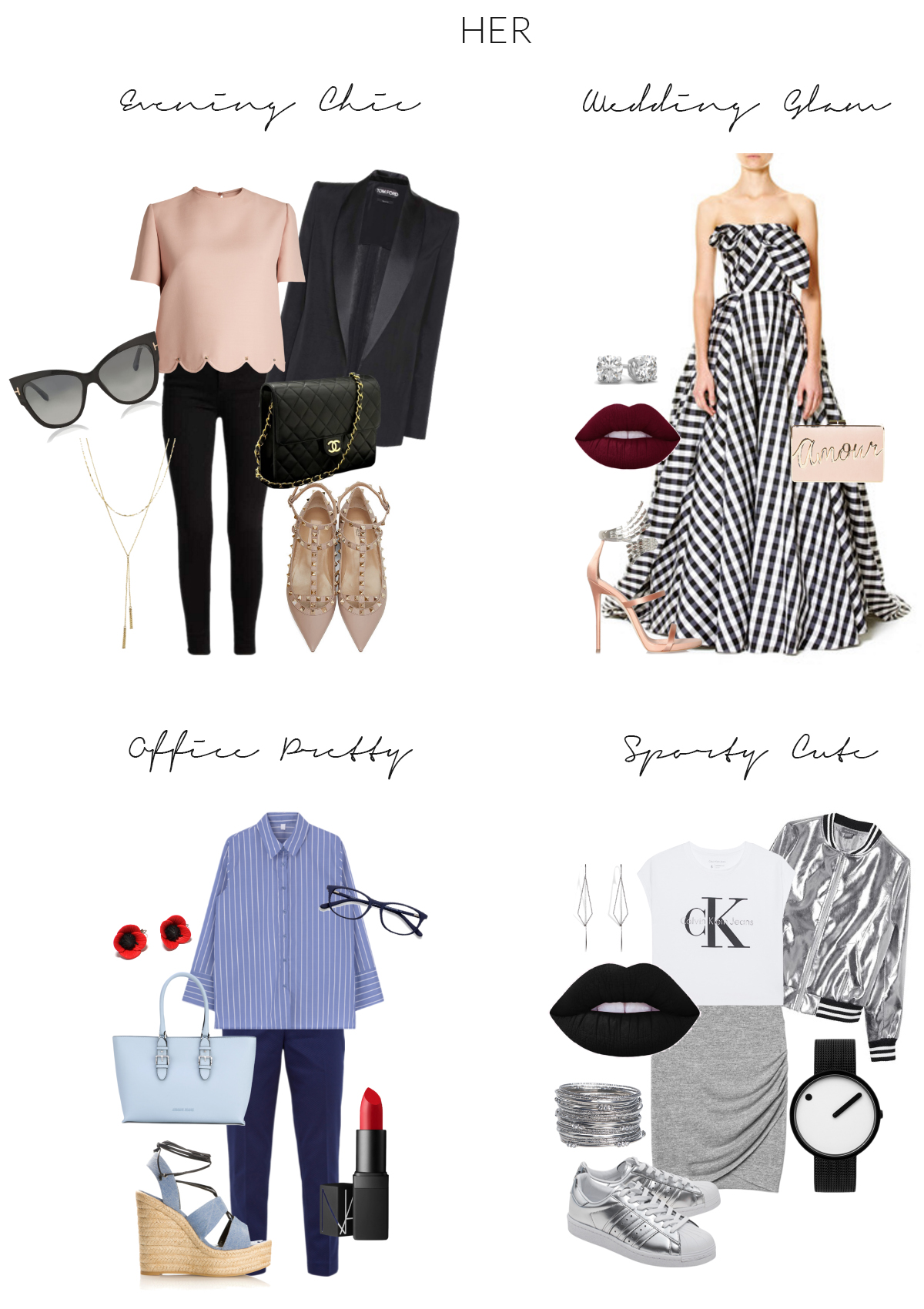 Evening Chic: Day to night transitions should literally mean that, blending darks and lights, in this case blacks and muted pinks. Keep your jewelry minimal and accessories sparkly. Choose fabrics that are shiny, precious and delicate.
Wedding Glam: Spring/Summer fashion talk is never complete without mentioning wedding season. This season wear something dramatic. Play with colors and fine garments and see where it gets you. For something different a cool pattern dress works everytime. Pair it with light hue neutrals or pinks. Wear a bold red/cherry lip. Make-up should be classic and minimal on the eyes for that bold to work. Diamonds are forever and romantic – incorporate that feeling in every pore of your wedding look.
Office Pretty: Stripes and blues go together. Office attire should never be boring. Keep a low profile color wise but use a pop. In this case only a red lip and tiny red stud earrings.
Sporty cute, edgy and street. Us big city lover gals like to be just that: edgy and cute. Incorporate metallics and some classic kicks and roam those big city streets with big city lights 🙂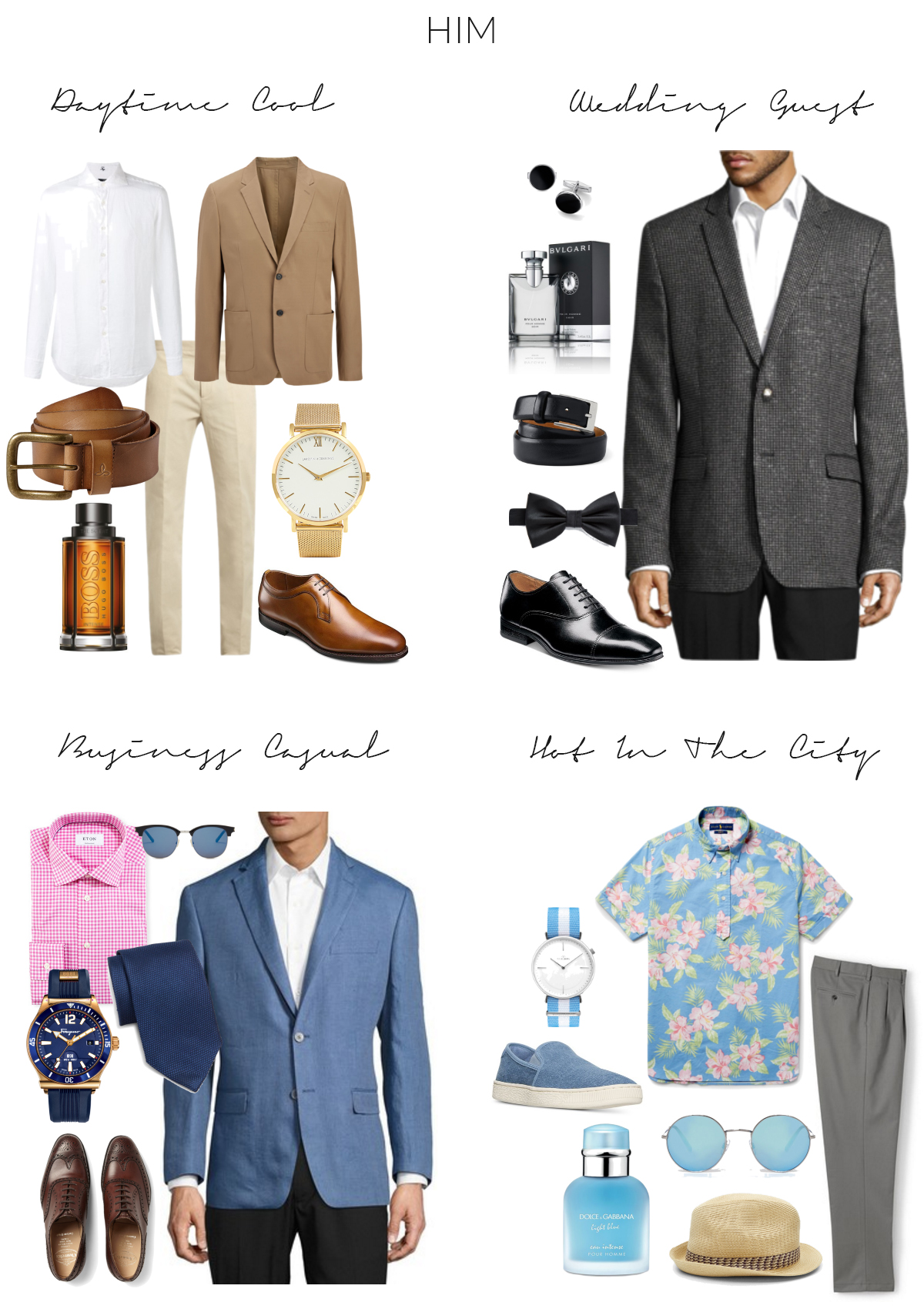 Daytime cool: or as I like to call it – smart casual with a dash of chic. White as day, no doubt about it, if you pair white and neutral browns and choose golden accessories, you are a shoe in for daytime cool.
Wedding Guest: Charming, cool and mysterious. The date on your arm should be smitten. Be a vision in black. Dark and handsome is your trademark. But have a strong penchant for details and accessories.
Business Casual: There's a spring in your step at work too. Effortlessly chic and casual, but with a smart attitude. Bring along colors: pinks, blues, greens, whatever works best for you. Play with patterns and accessories. You want to look sharp but also relaxed and focused.
Hot In The City: Leisure time is your playground during Spring/Summer. Relaxed looks by the beach, those city heatwaves have nothing on you. Now you can really play. Summer shirts – an ocean of cool patterns to try awaits you. Your chinos are your best friend starting now.
If all else fails, the Spring/Summer fashion essentially will remain: bold patterns, neutrals and pastels, classic and new, blended together.
This is a post in collaboration with Bonobos.