Nothing beats Summer. Arrival of June has made the surrounings around me transform in playgrounds for roses. My whole Instagram recently has been invaded by red roses. Through no fault of my own, they are everywhere I turn. I am giddy and excited for days longer and nights warmer. Nights and evenings spent with friends. This Summer I might even let my natural curly hair loose more often, get rid of complicated make-up and be natural and glowy. Sunkissed.
Red roses today, a bouquet in my hand and a relaxed look for those hot Summer days when all you need is your ripped jeans and a loose top.  Tassel is this Summer's accessory. Makes me think of Spaniards, for some reason. Maybe because I visually see tassel in the ears of a Spanish girl, wearing all black and a big hat. But that's just my imagination.
For now I live in between red roses. Surrounded. Engulfed.
As always,

p.s. Zaful is having a Summer 2017 Promotion and Up to 70% OFF on silver dresses. Shop at Zaful and use coupon ZafulChen for even bigger discounts. They have a whole Summer of Sales waiting for you.
Wearing: Crochet Top // Zaful, Embroidered Jeans // Zaful, Platforms // Stradivarius (old), Nude Bra // New Yorker, Tassel Earrings // Zaful, Traingle Marble Ring // Zaful, Marble Cuff Ring // Zaful.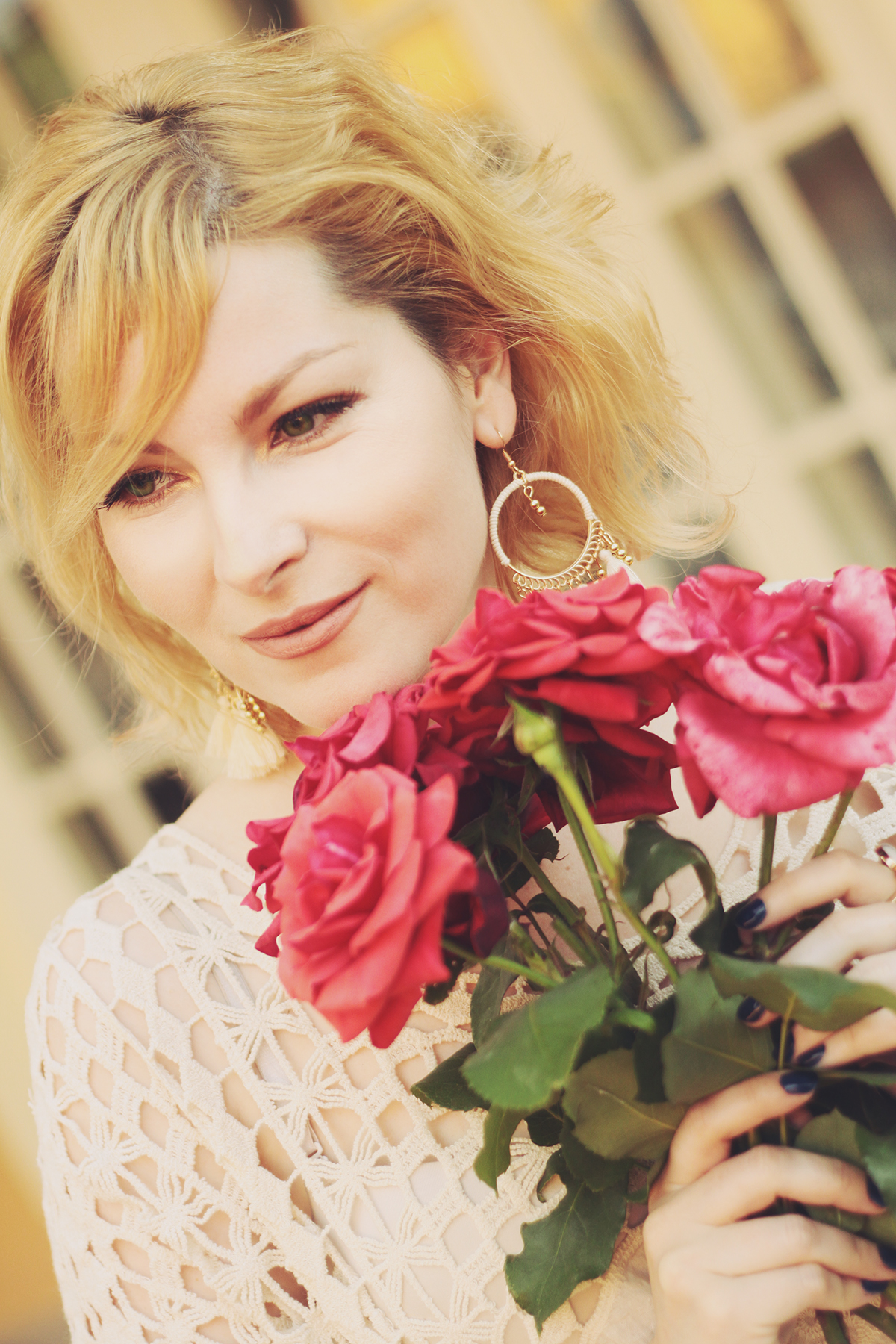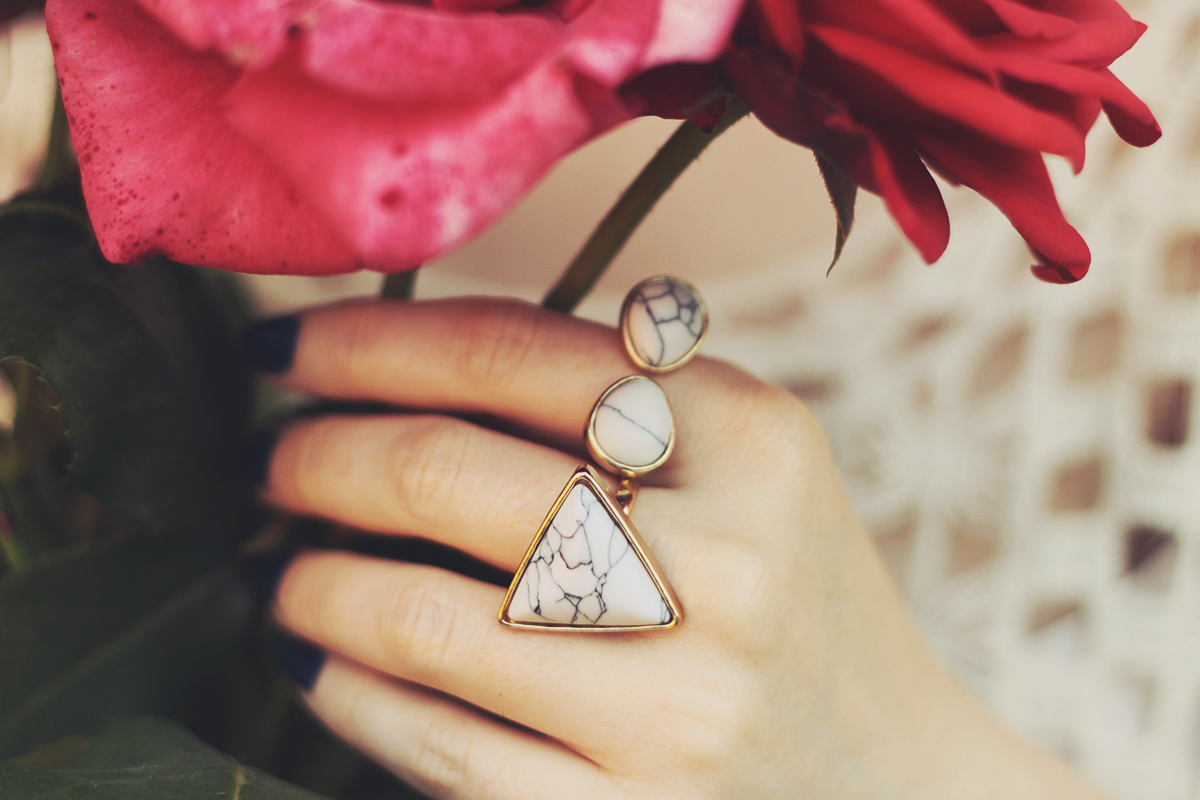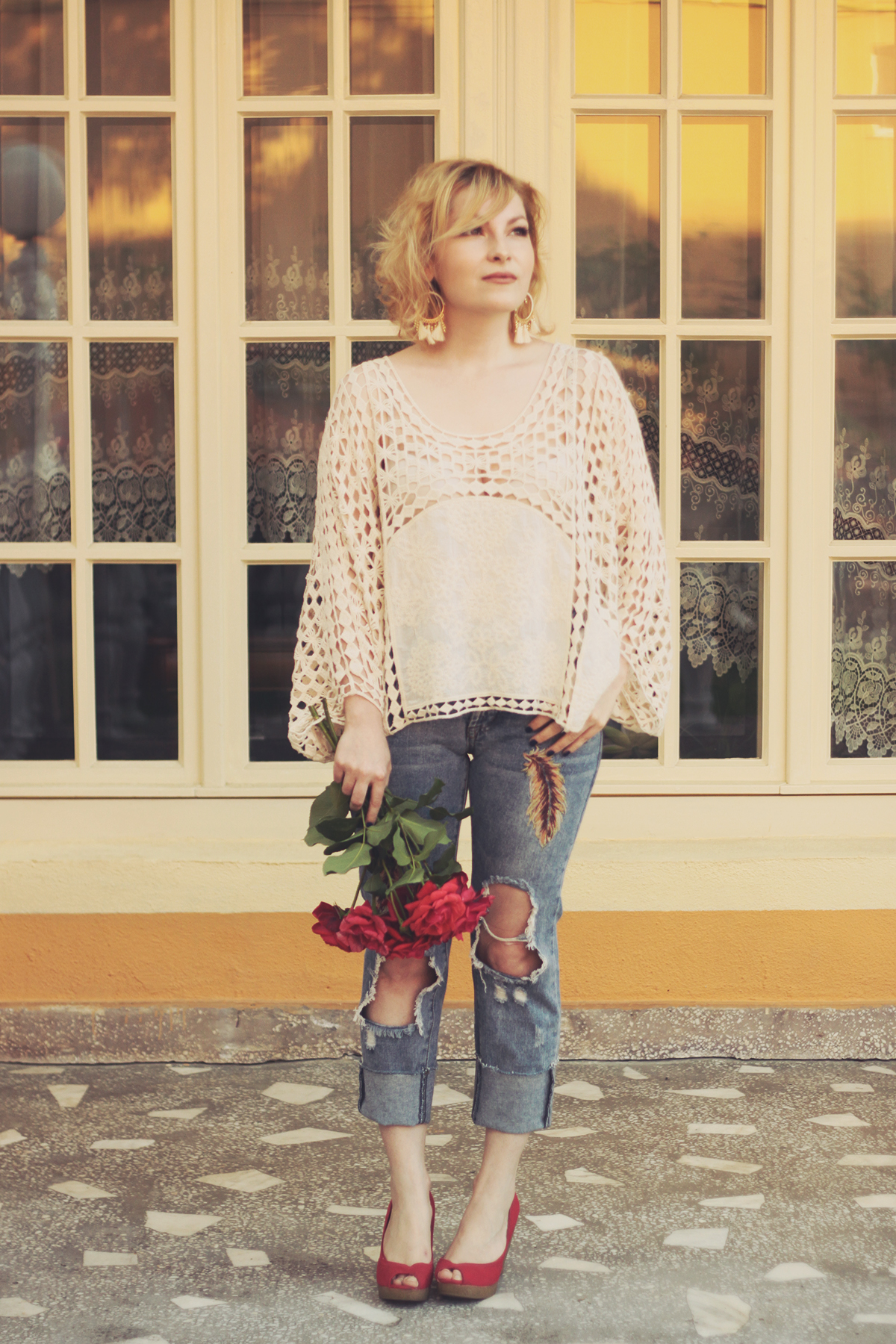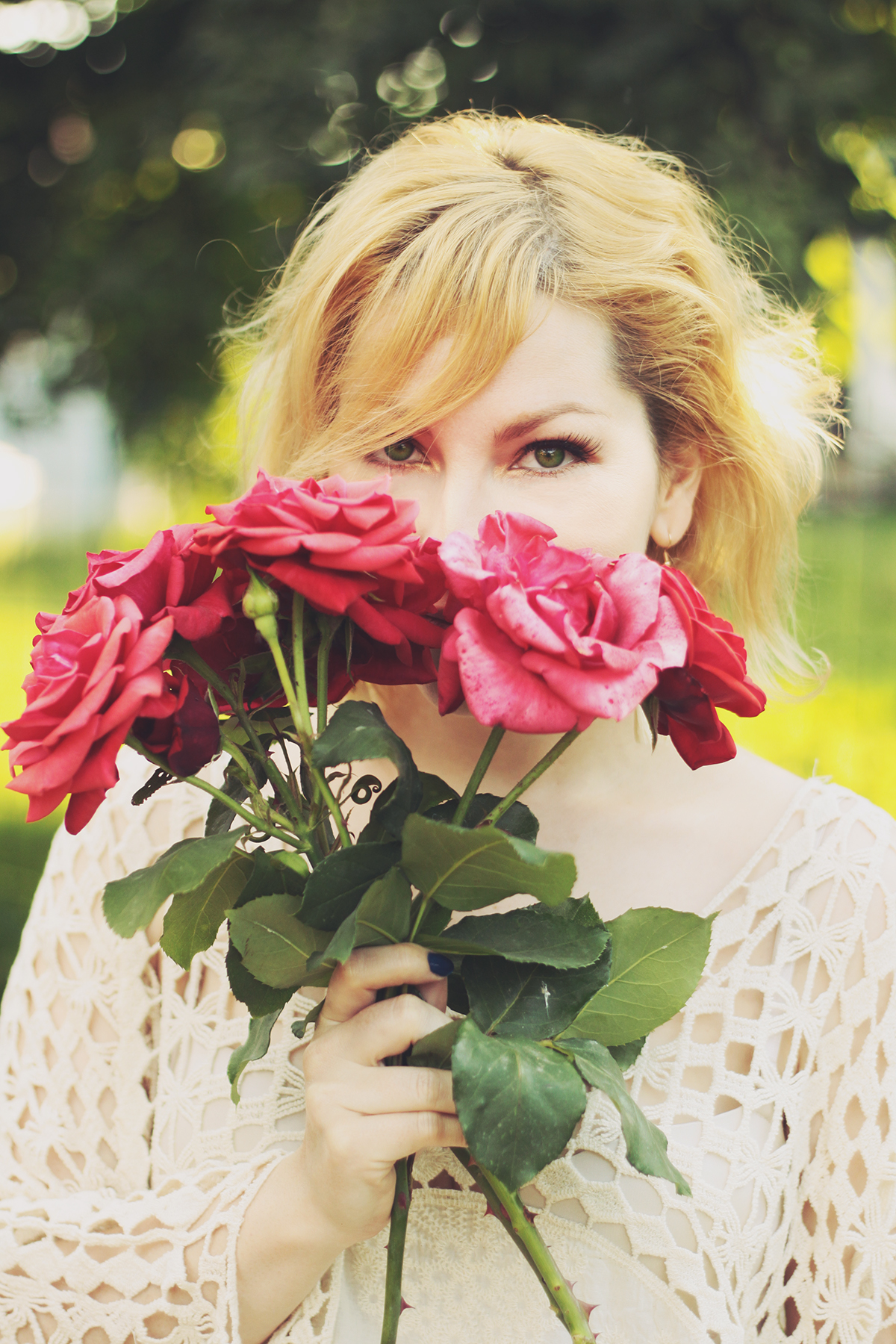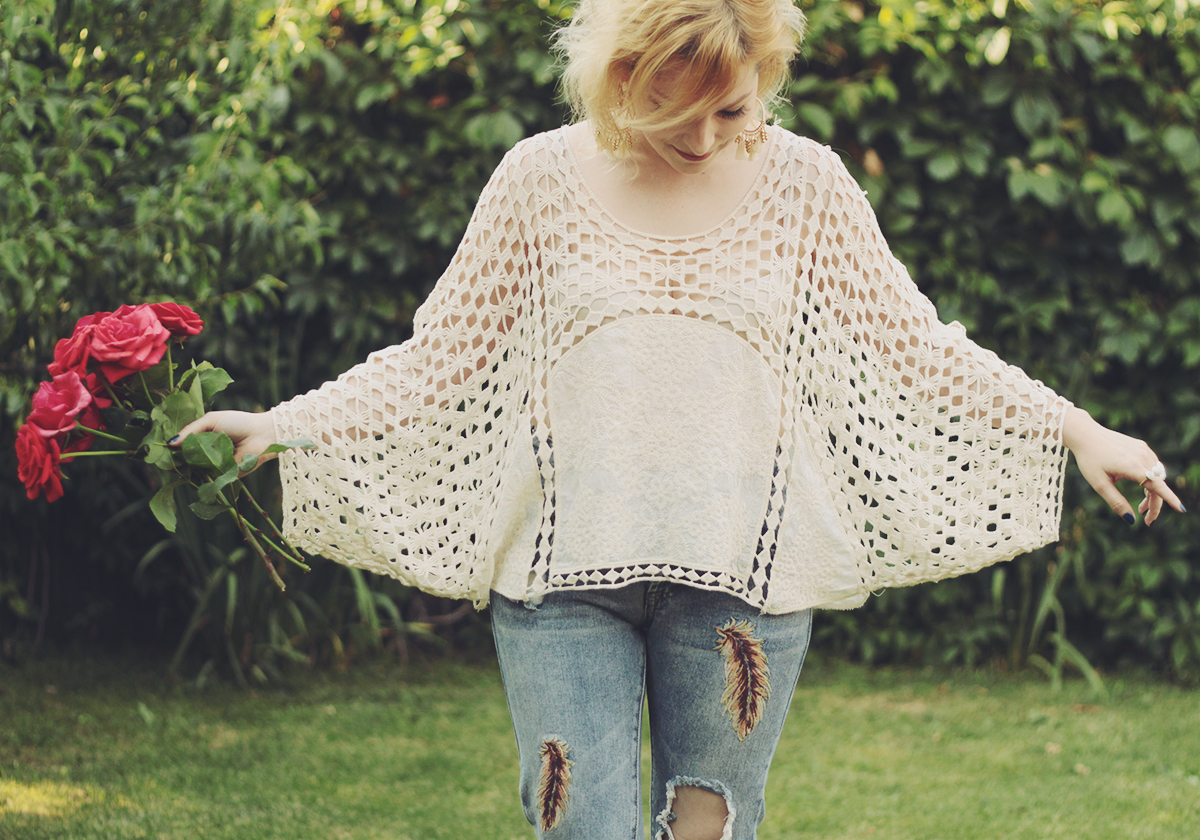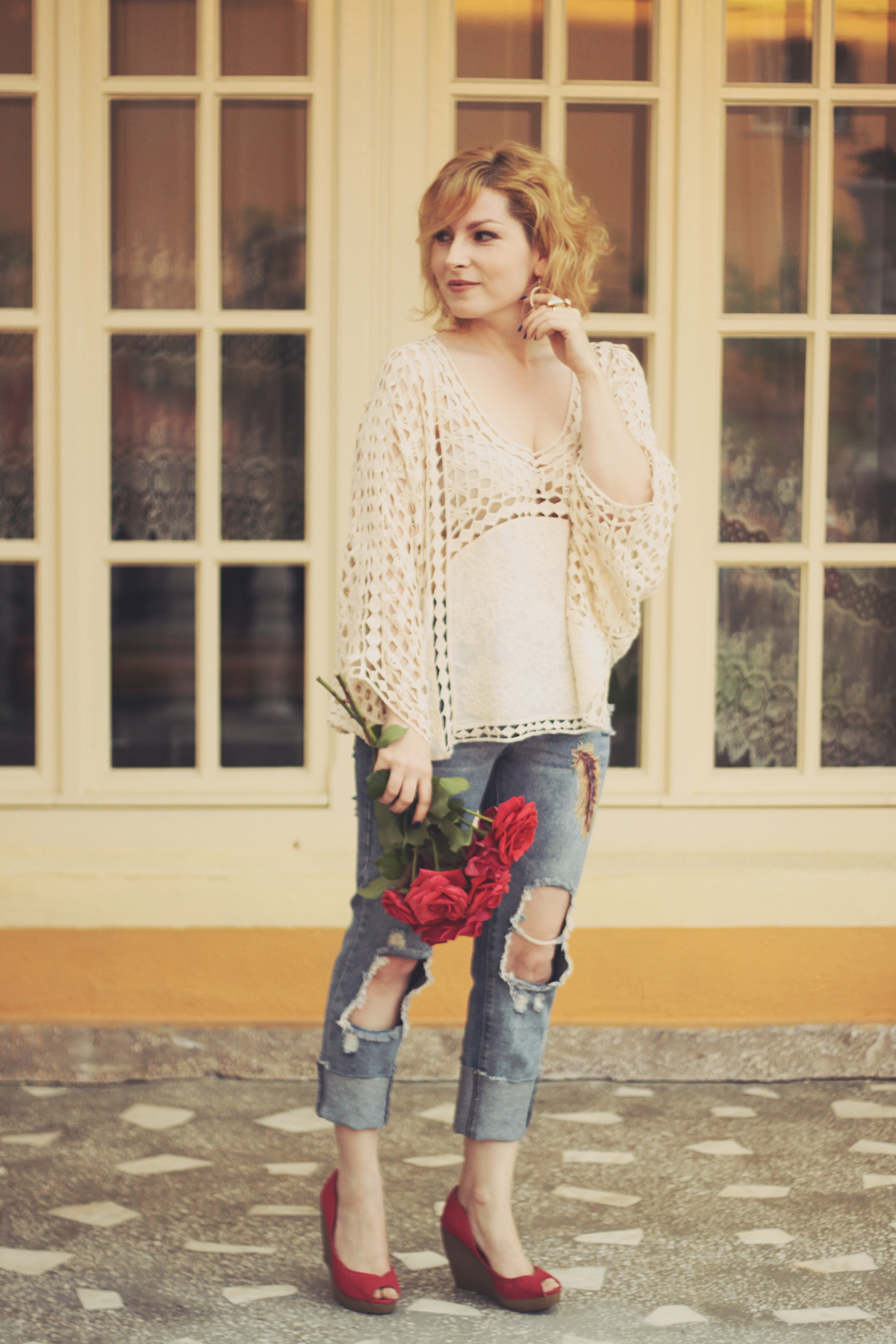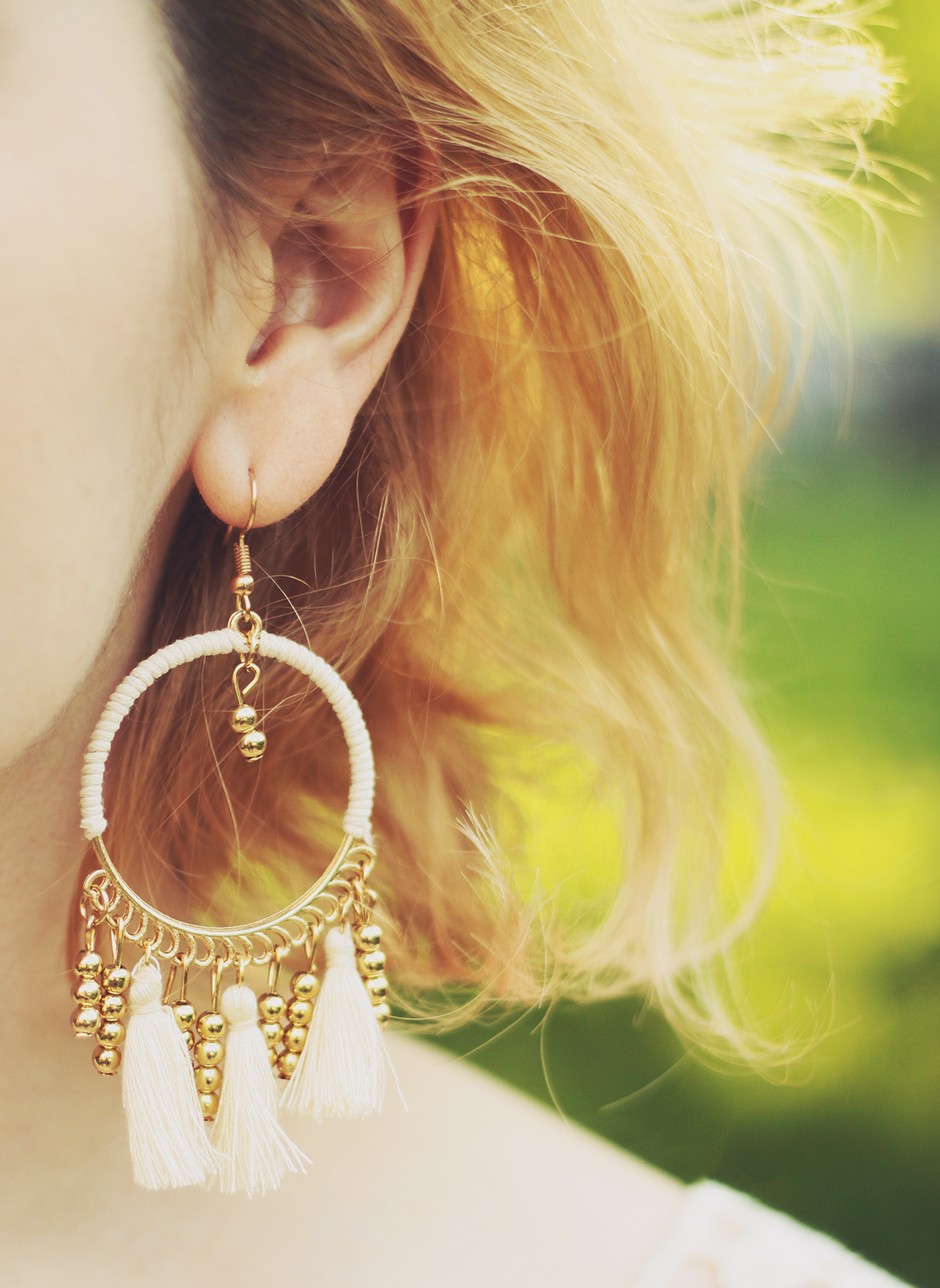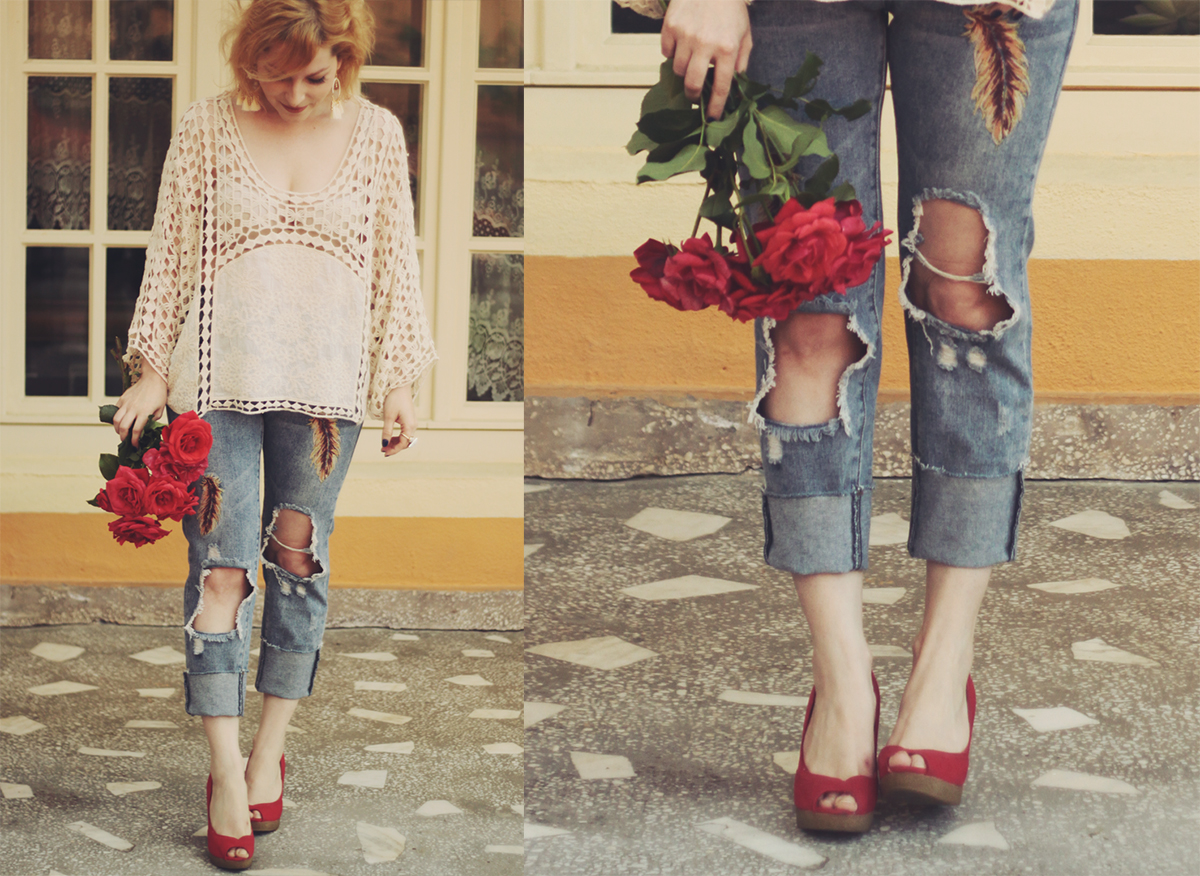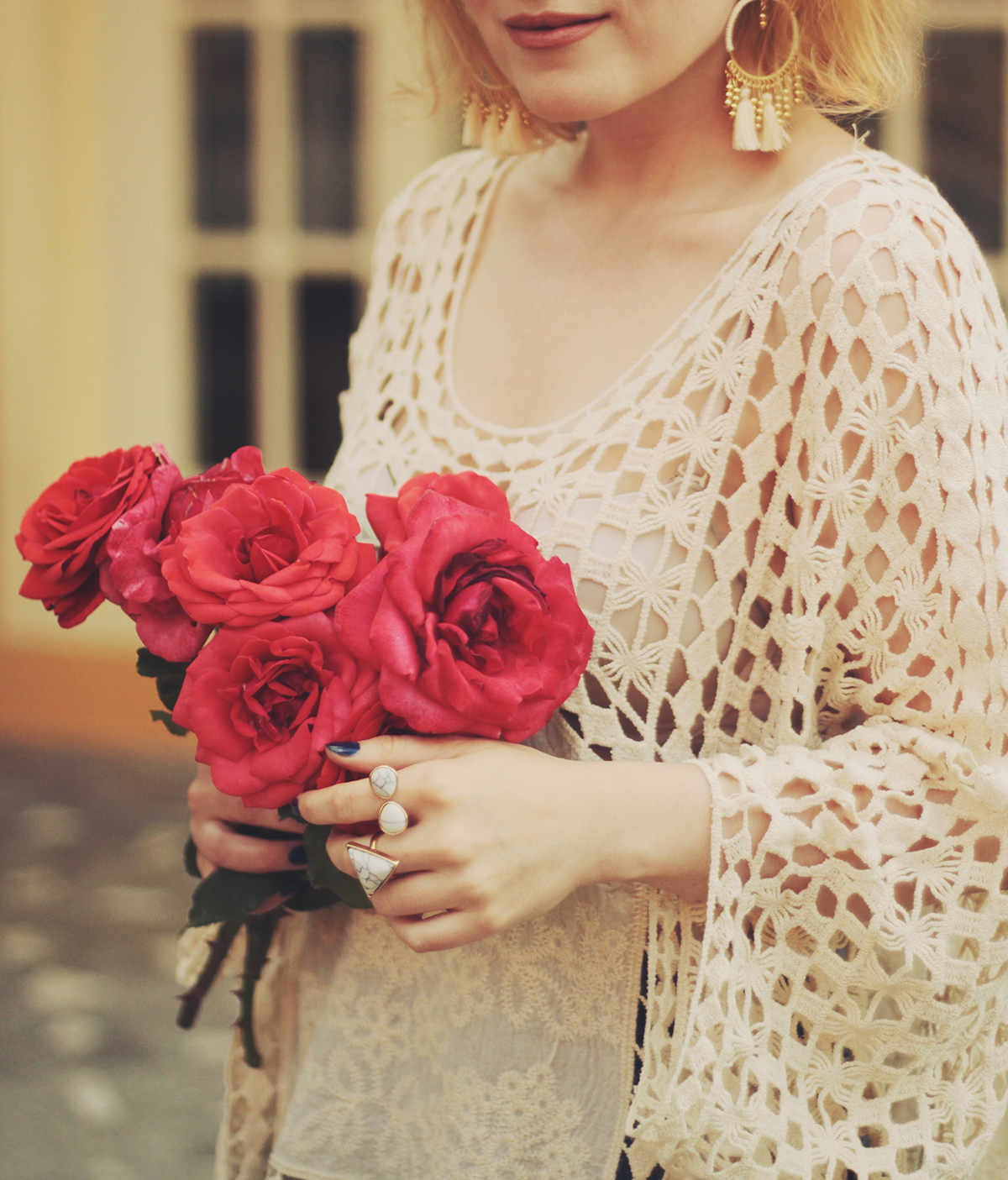 .
Thank you for reading and watching.
Thank you to Zaful for partnering on this post.
.
I'm a social girl, follow me 🙂
Facebook // Instagram // Twitter
.