Are you comfortable? Coffee all hot and enough milk in it? If yes, then let's begin Summer shopping. Today I am sending Summer vibes your way and quite a Summer wishlist: all colorful and breezy. Those cool beach waves should be mentally hitting you right about now. I've chosen 10 things from Rosegal to get you all tingly with Summer joy. Use coupon RosegalChen for even bigger discounts. Rosegal is having a white short dresses Summer 2017 Promotion also.
Click on the links below to shop: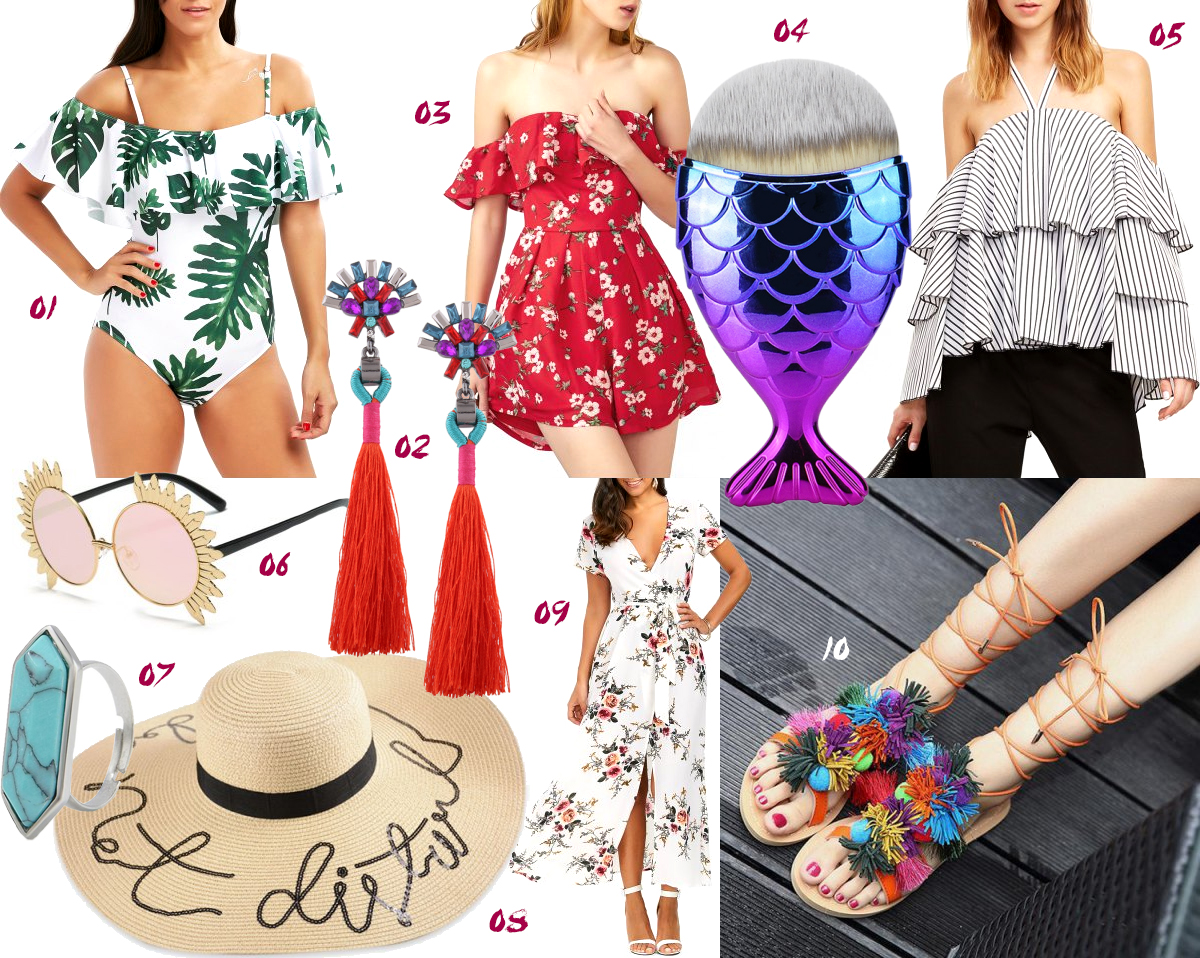 1. Here  2. Here  3. Here  4. Here  5. Here
6. Here  7. Here  8. Here  9. Here  10. Here
.