I like to get dolled up now and then. Today's post is all about that: blonde doll in stripes 🙂 I haven't worn many skirts this Summer, or dresses for that matter. I fancy them very much, but they are not very practical in my day to day life, I'm a pants girl most of the time. I enjoy a cute loose top and my tight jeans. 
I'm letting the legs out also. The legs are back. Untanned (a work in progress). And I'm all smiles because I never thought this stripey top right here would fit so good. Date night lookbook for you all.  p.s. Today is Mr. Casual Cat's birthday and we are gonna splurge on dinner 😉
As always,

Wearing: Long Sleeve Striped Top // Fashionmia, Skirt // C&A, Sandals // Zara, Choker // Fashionmia, Big Clutch Bag // Zara, Belt // H&M. Lips: YSL Rouge Pur Couture // 59 Golden Melon.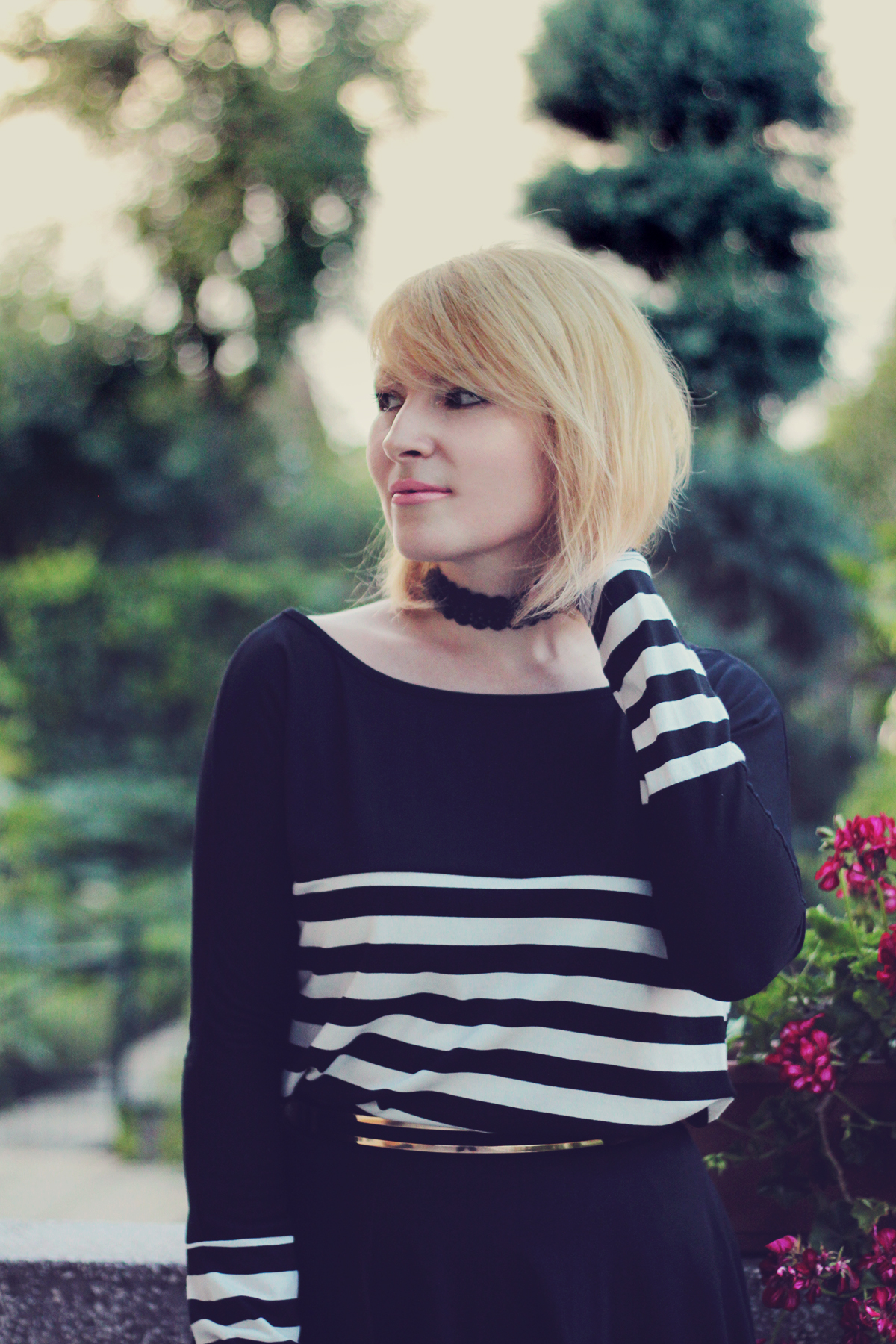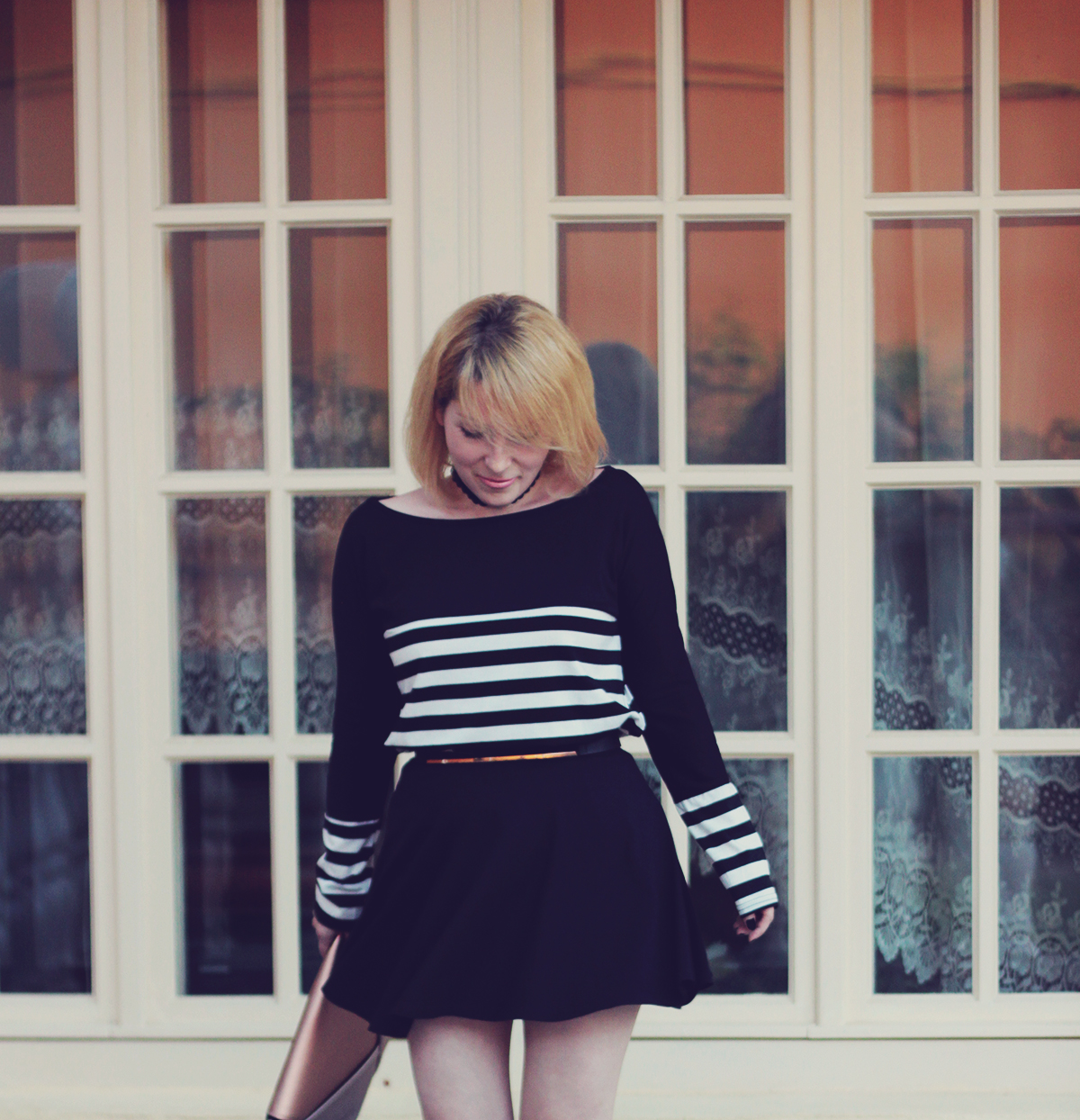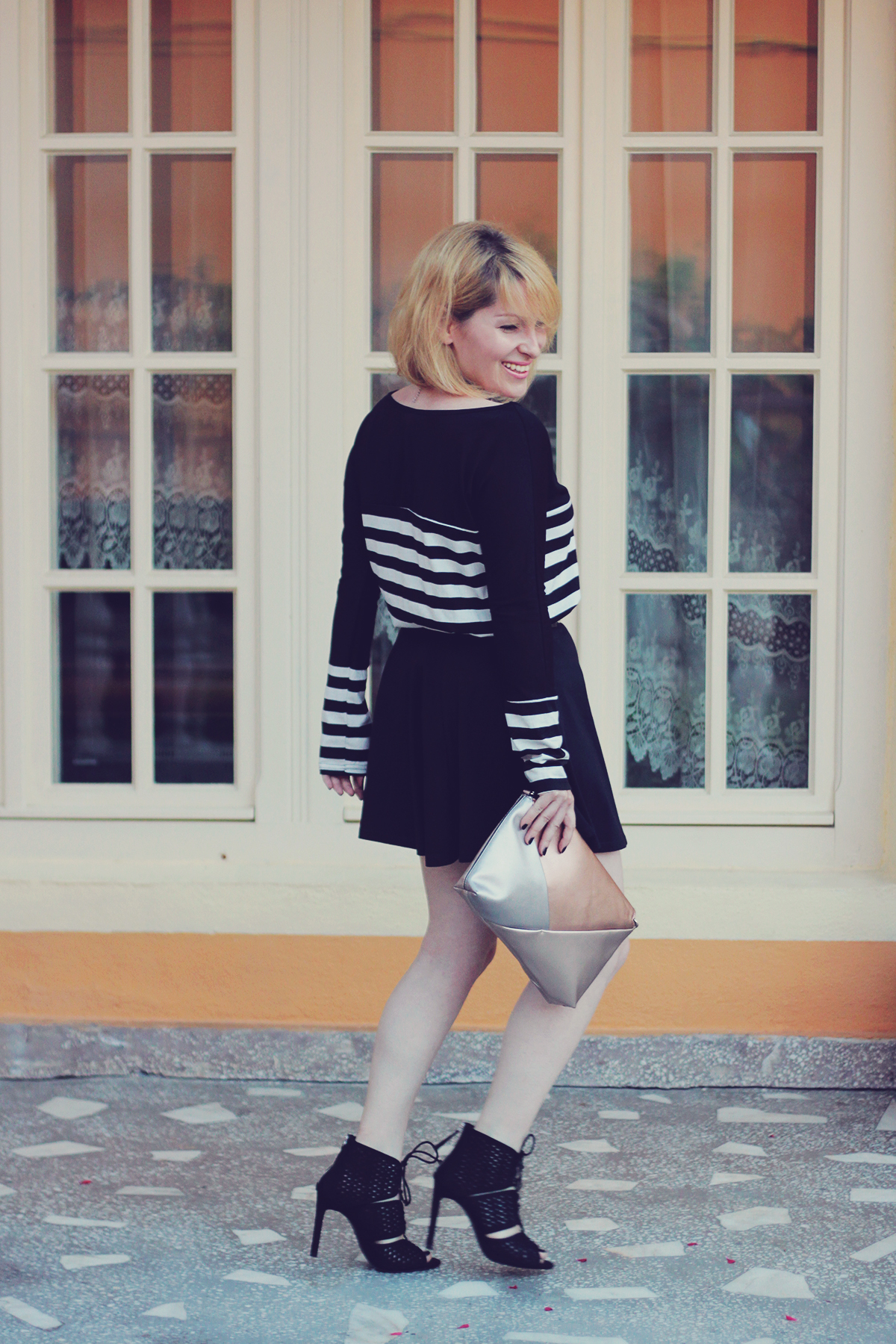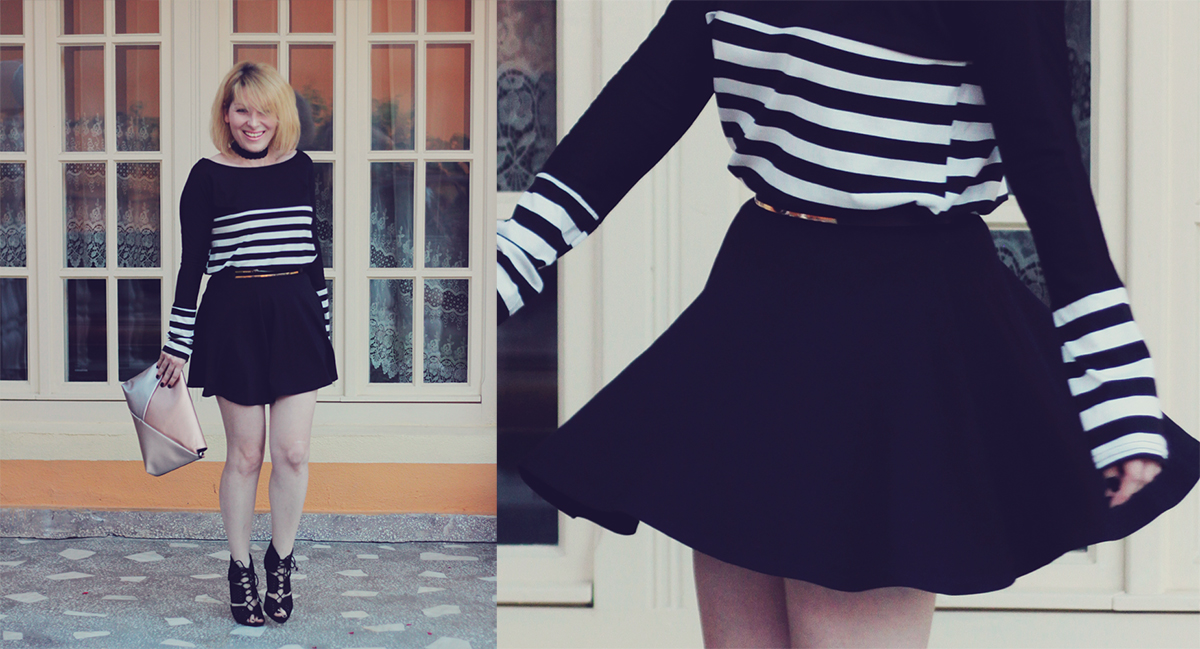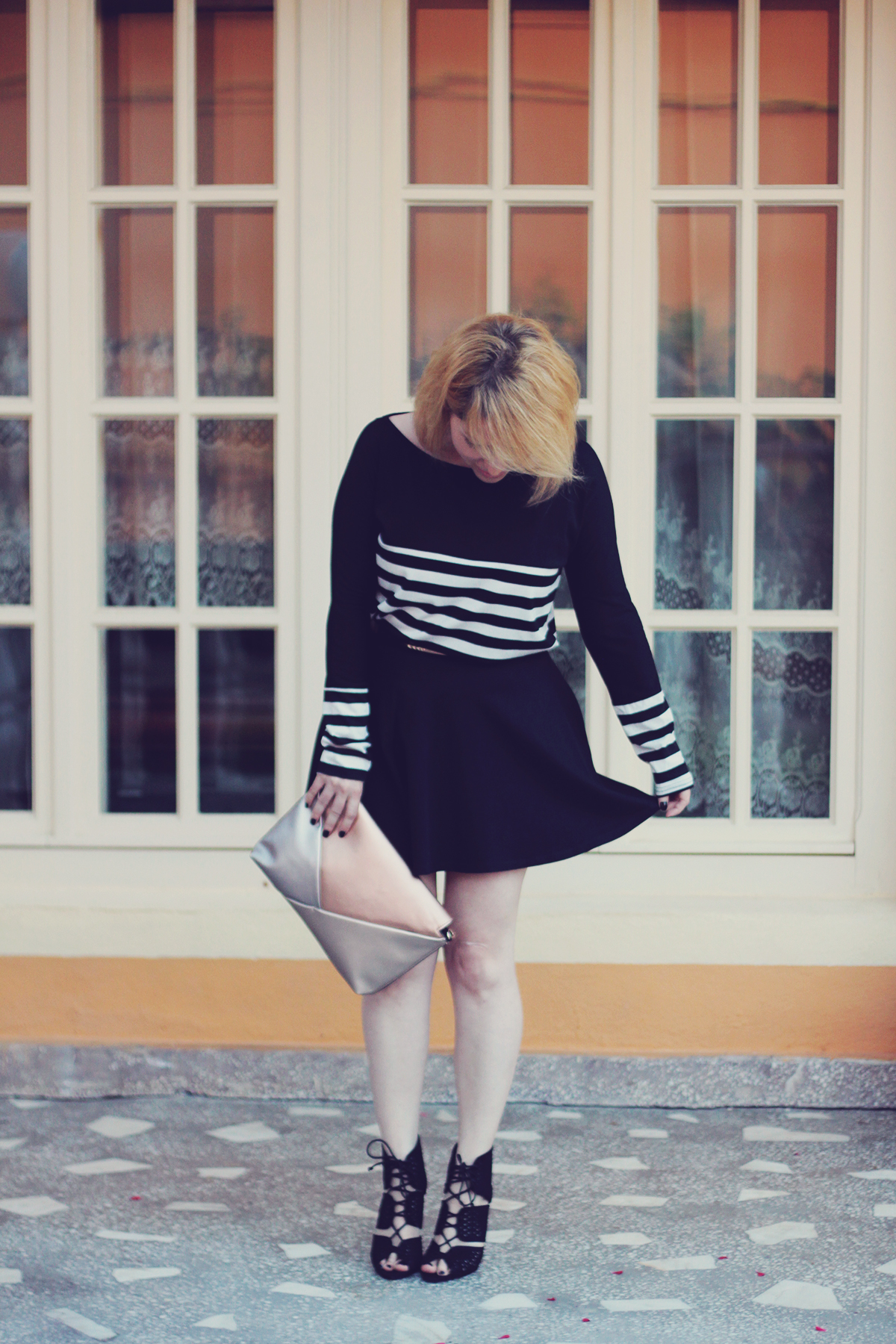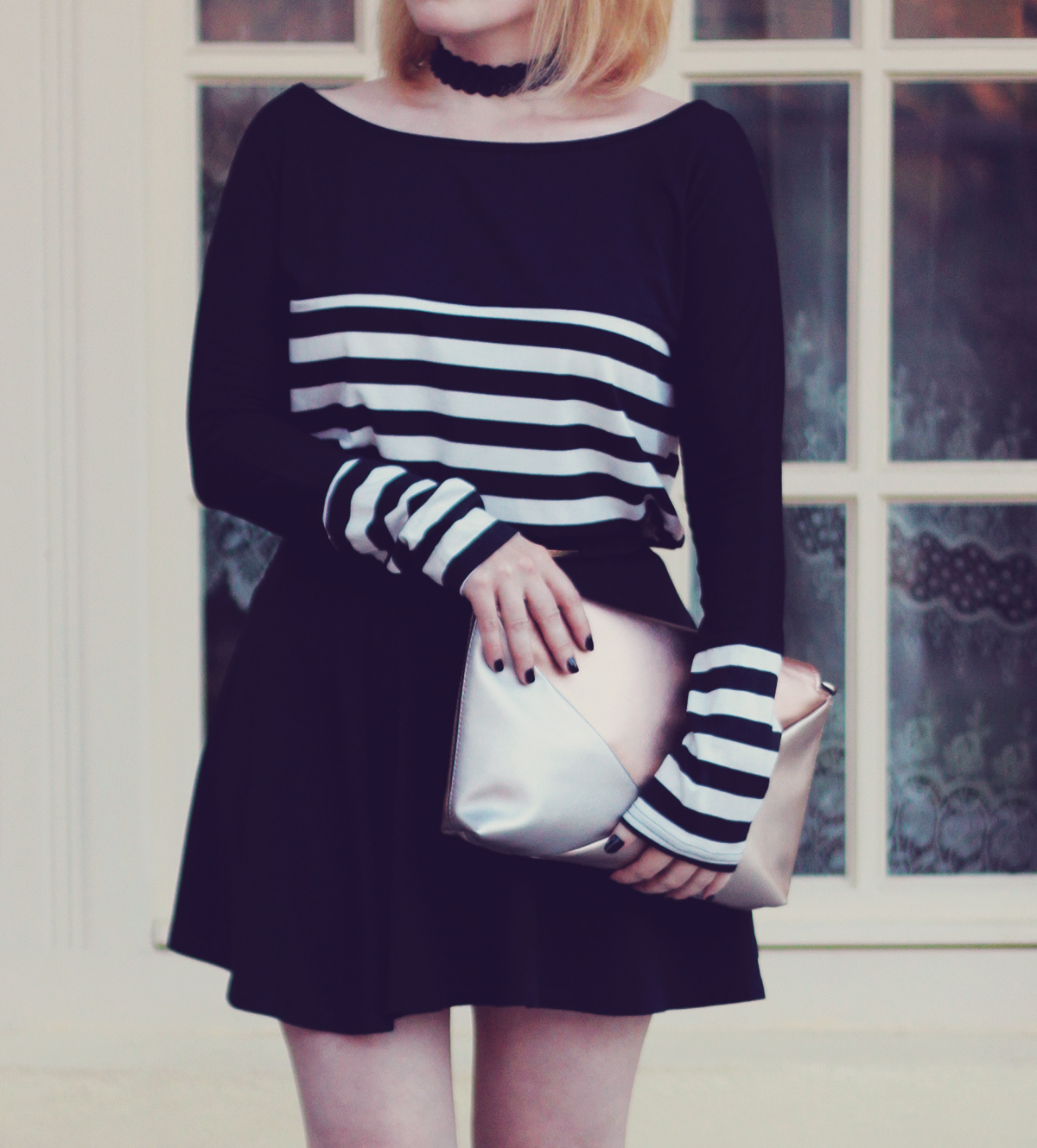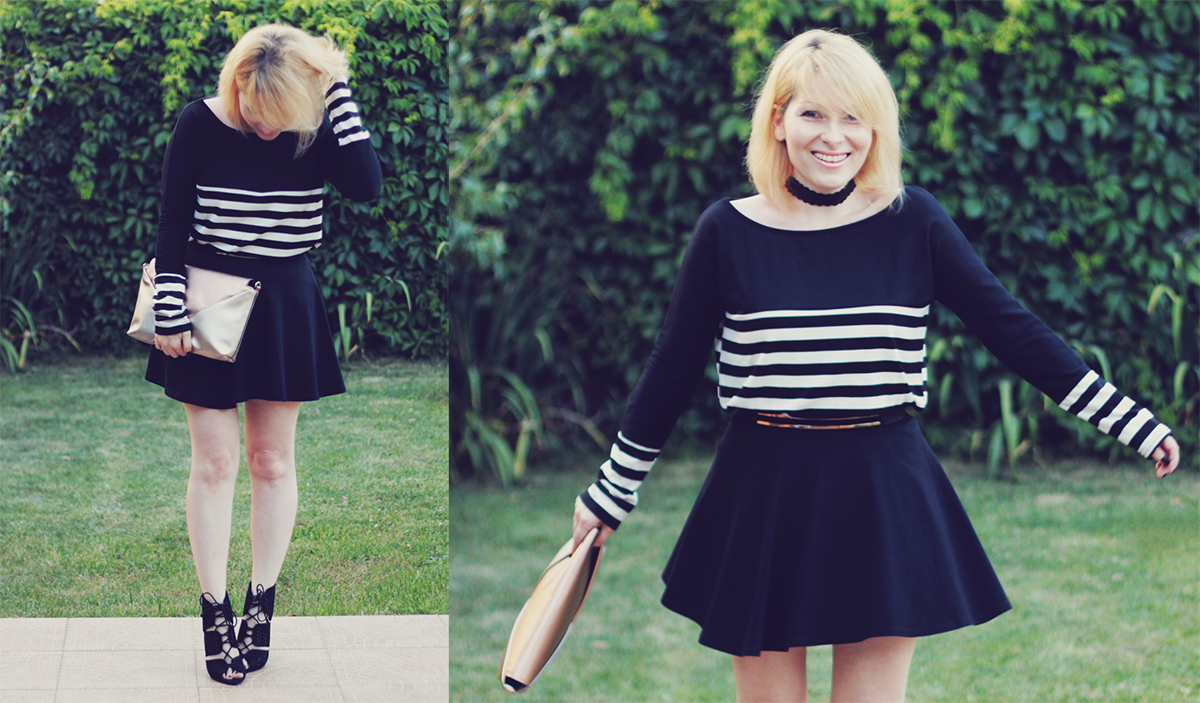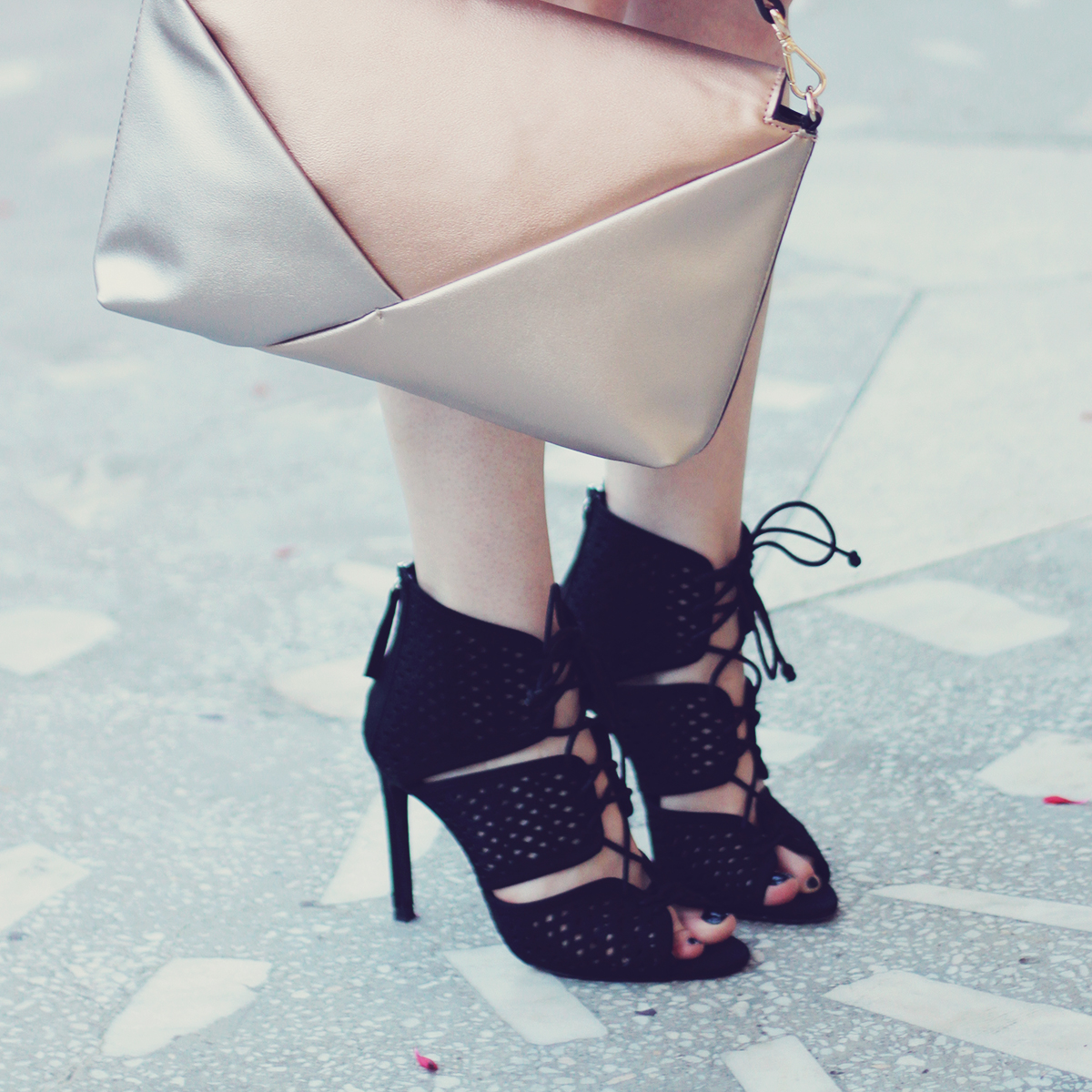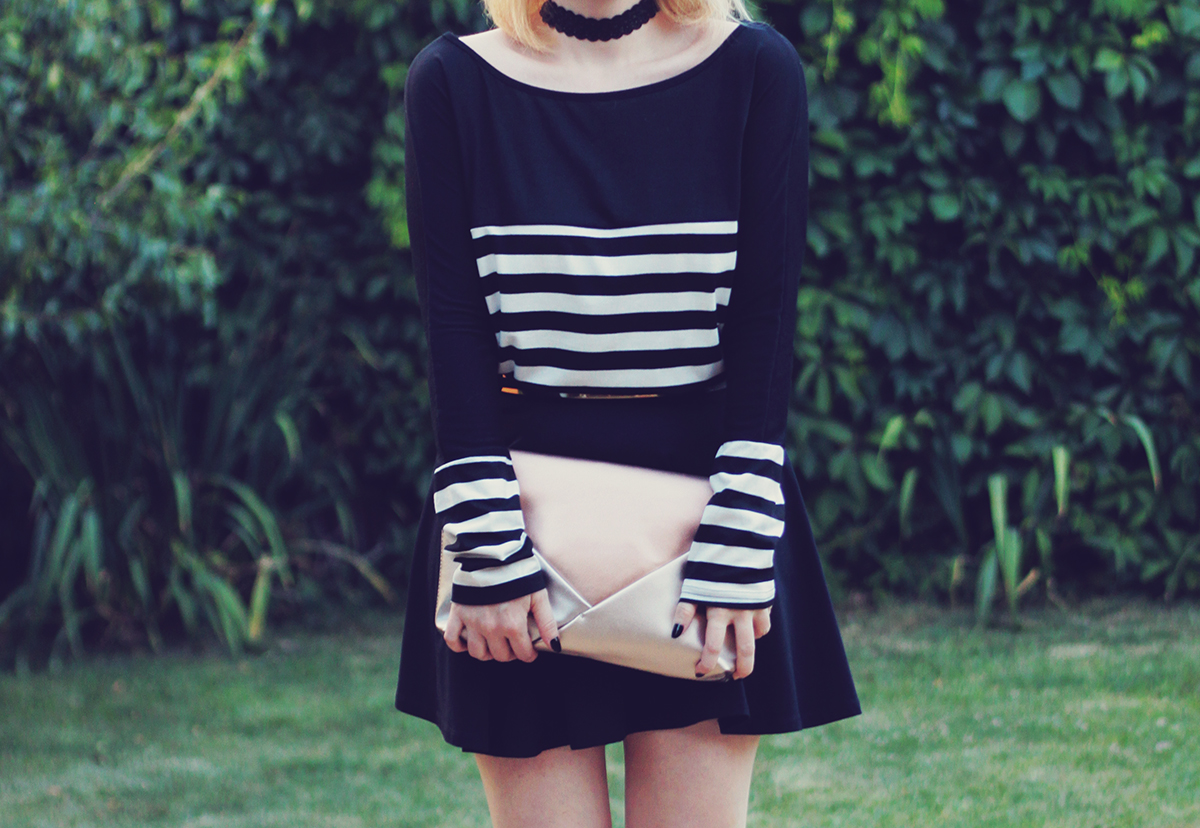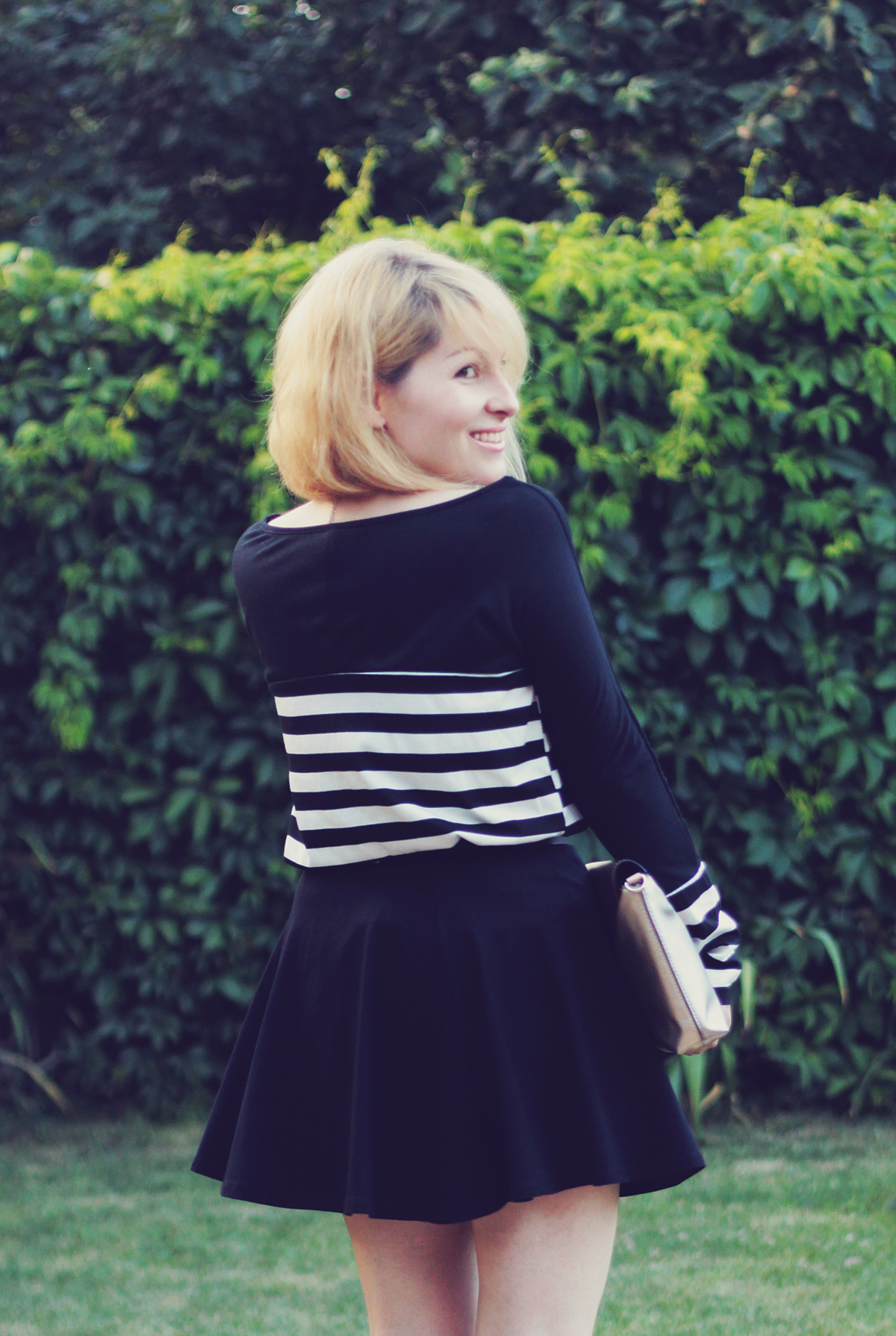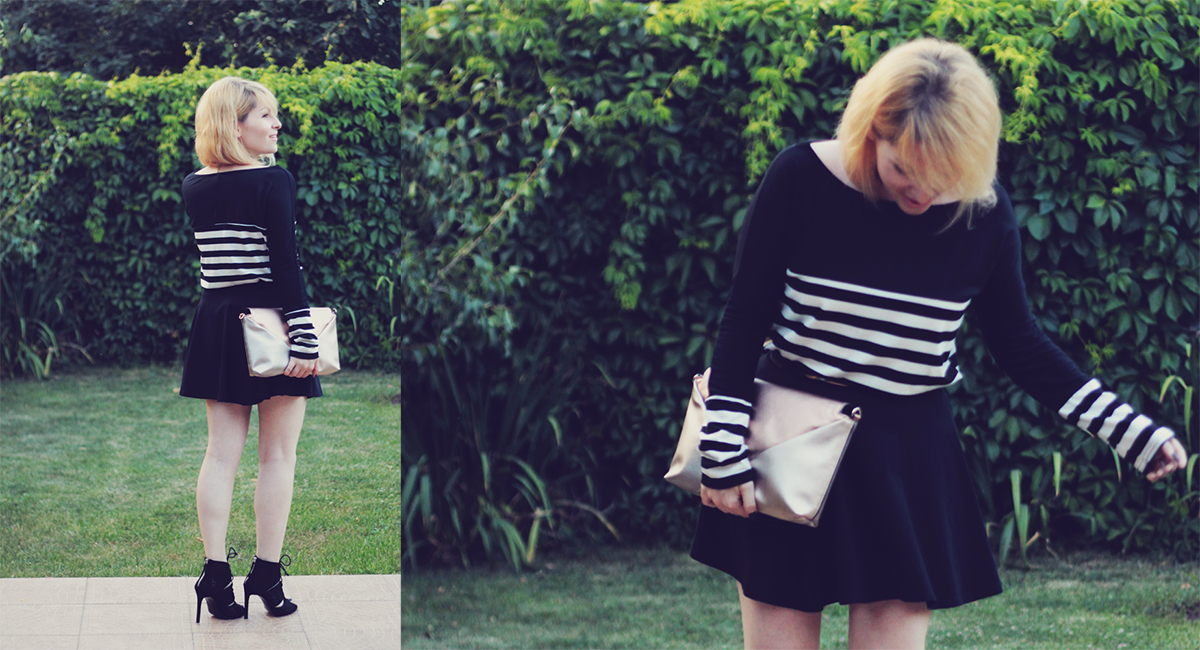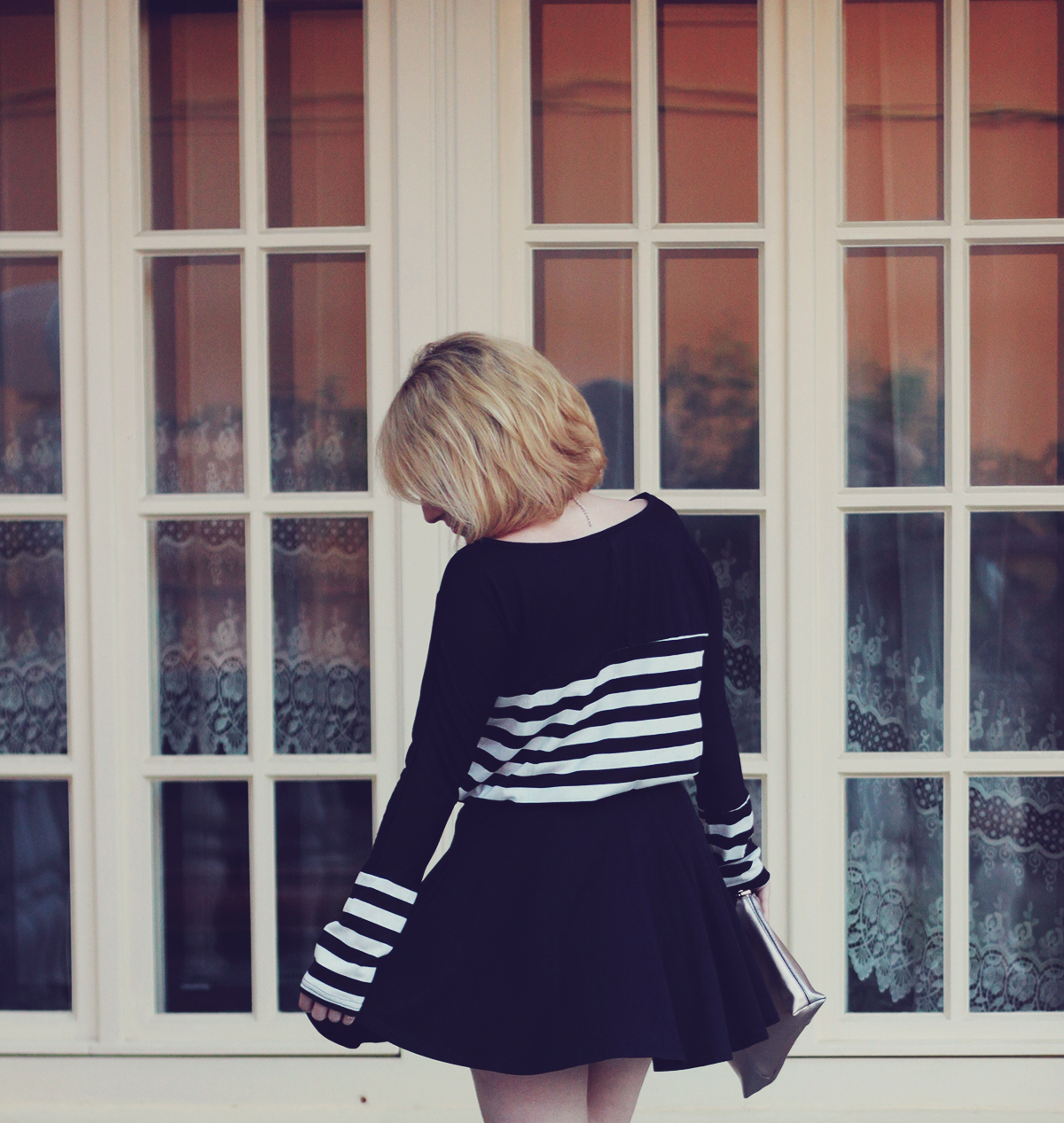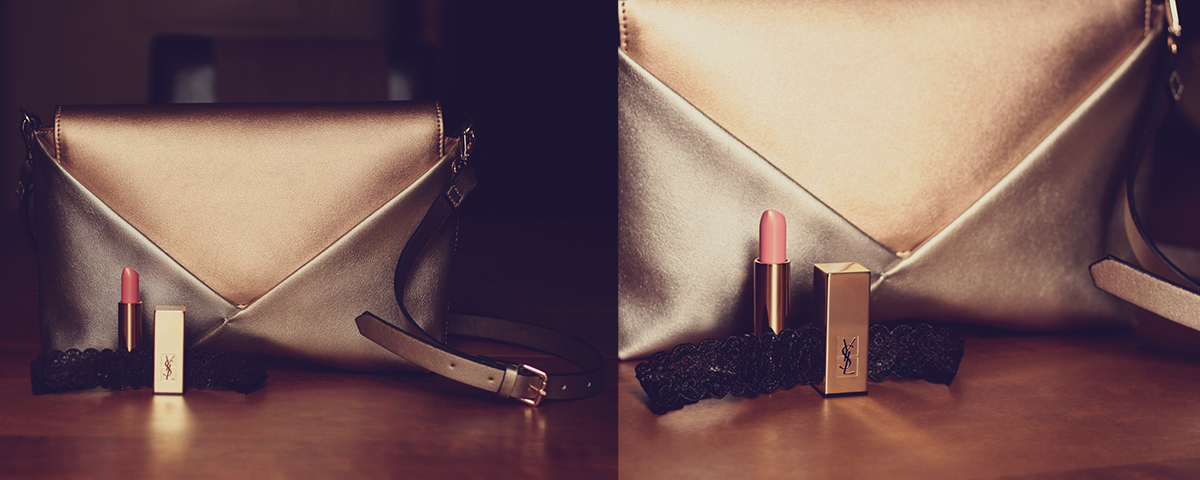 .
Thank you for reading and watching.
Thank you to Fashionmia for partnering on this post.
.
I'm a social girl, follow me 🙂
Facebook // Instagram // Twitter
.