Here's an idea for Summer: oversized shirts. I'm into them, I'm wearing one as we speak. Nothing keeps you cool and breezy than an oversized shirt. I don't even feel the need for underwear. Such is the case in this post: I have a beautiful emerald shirt, I have my red lips and I have my heels. If you've been noticing me as a repeat offender, then no apologies. I like my worn out black jeans and my super comfortable Zara heeled sandals. I will be wearing this combo a lot here.
I'm even blonder now, my blonde locks have been sunkissed and I love it. It's the middle of the Summer and I'm still choosing black. Because then I can color block. I'm happy for things to come, I have big travel plans for this and next year and more will unravel soon.
Sammydress has huge discounts on their website, so do check them out, like this Sammydress Summer 2017 Promotion – Up to 60% Off. Just use coupon SammydressChen for even bigger discounts.
As always,

Wearing: Satin Oversized Shirt // Sammydress, Jeans // Primark London, Embroidered Shoulder Bag // Sammydress, Heels // Zara, Choker // Zaful. Lips: MUAH By Cupio // Dirty Dancing.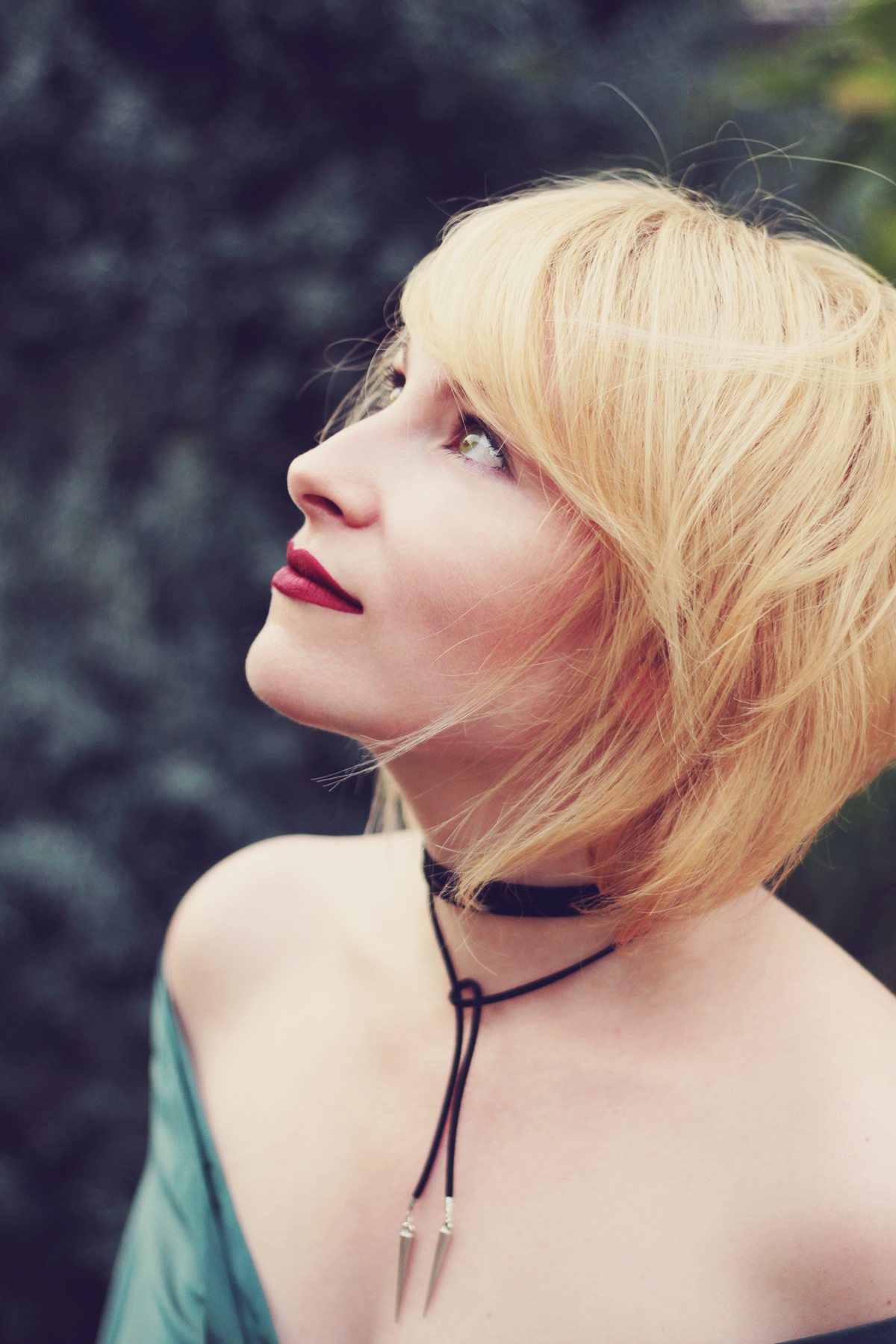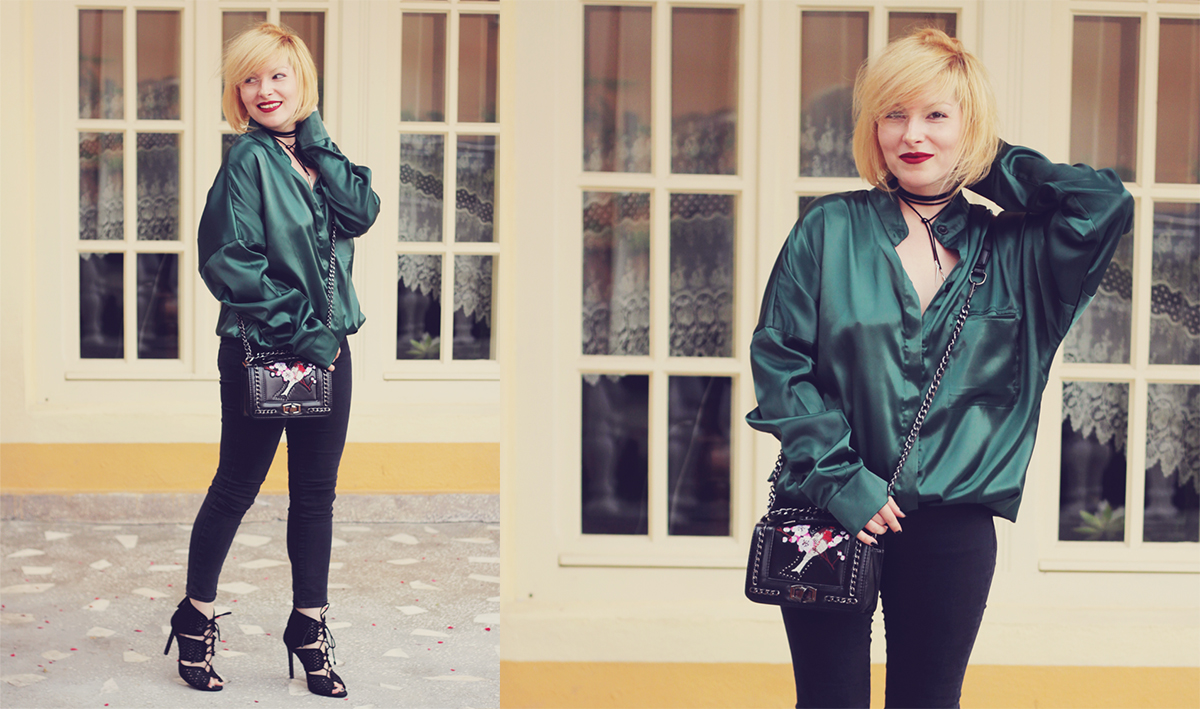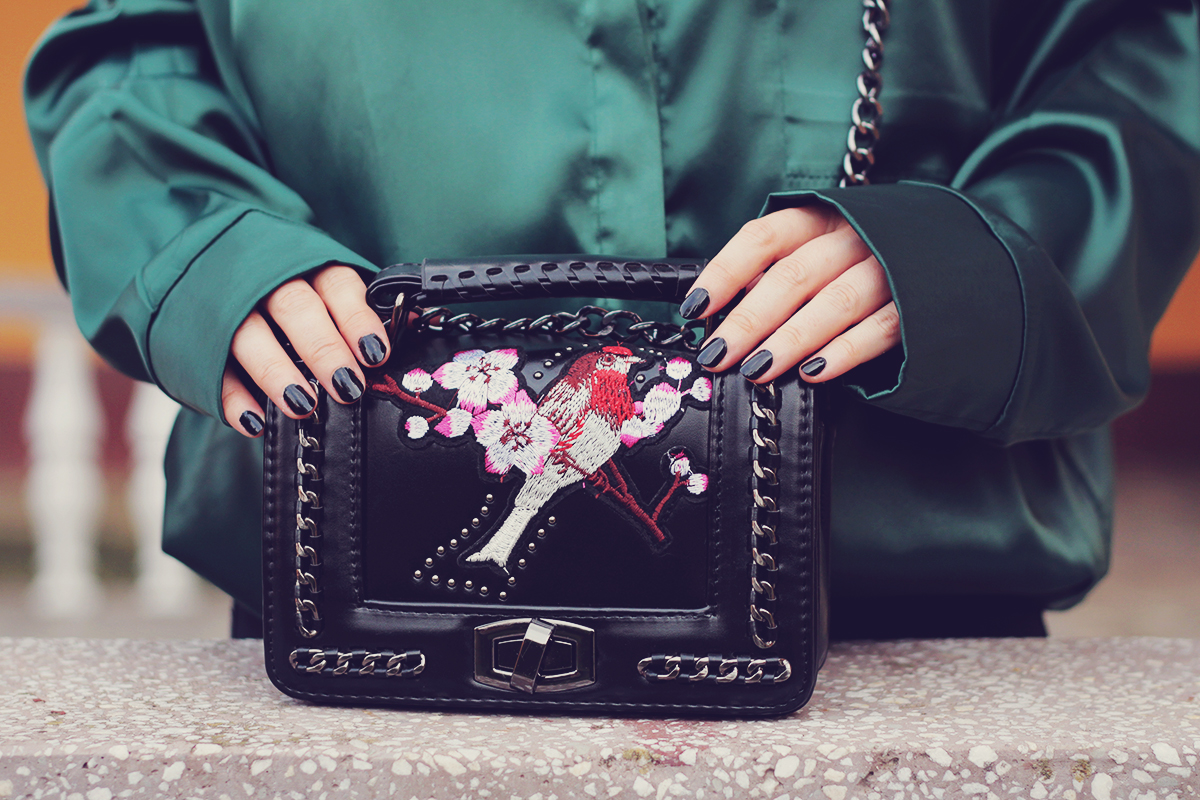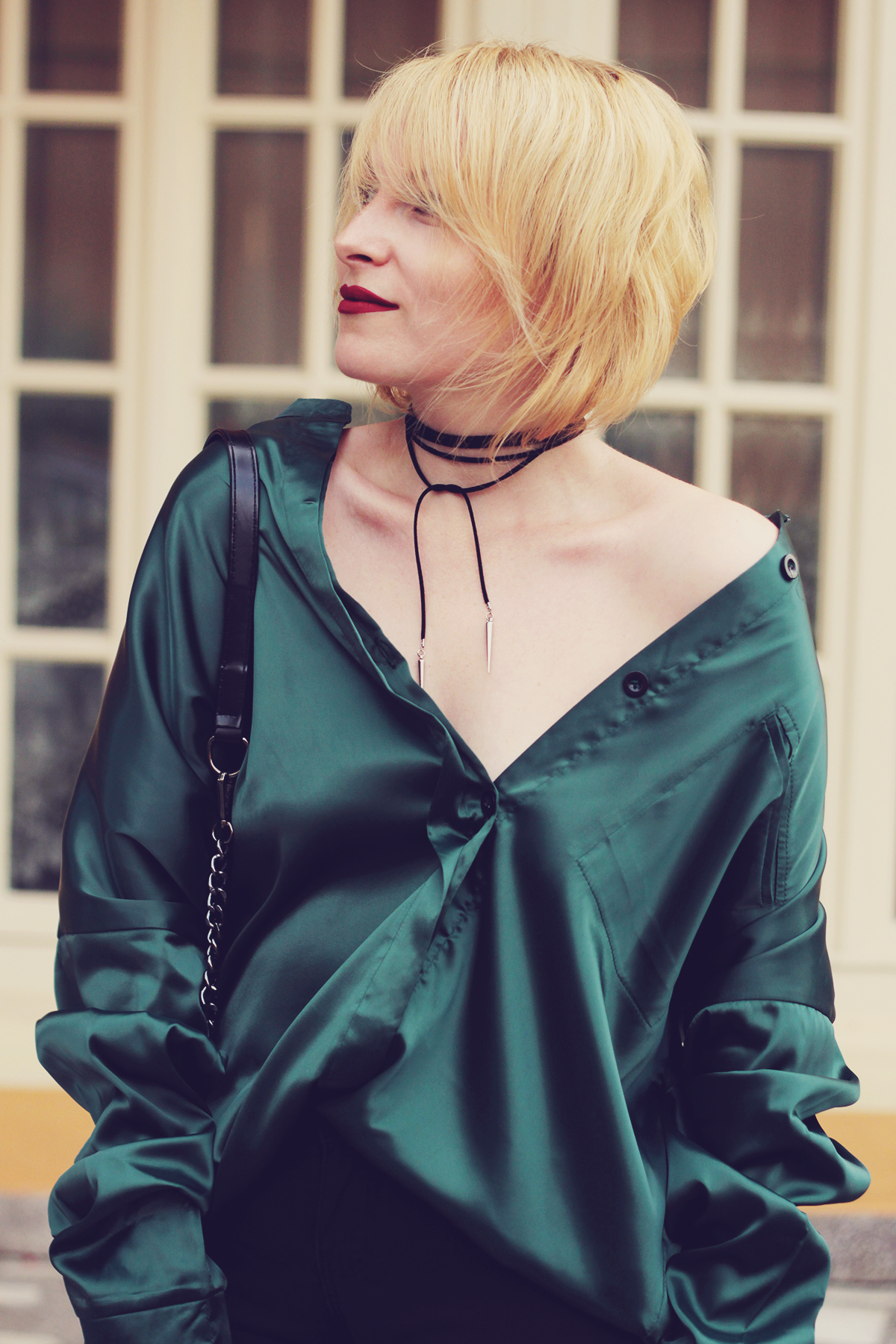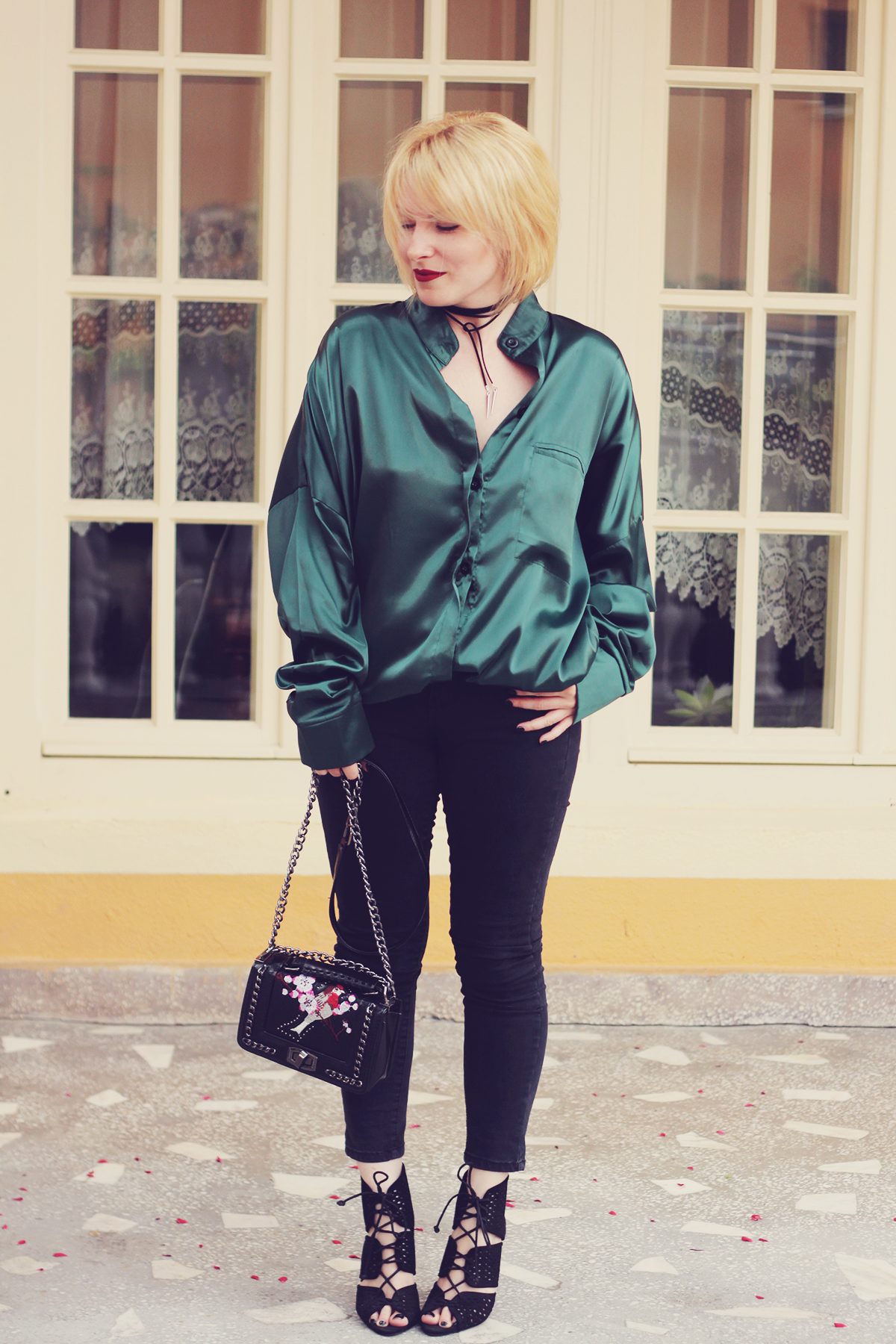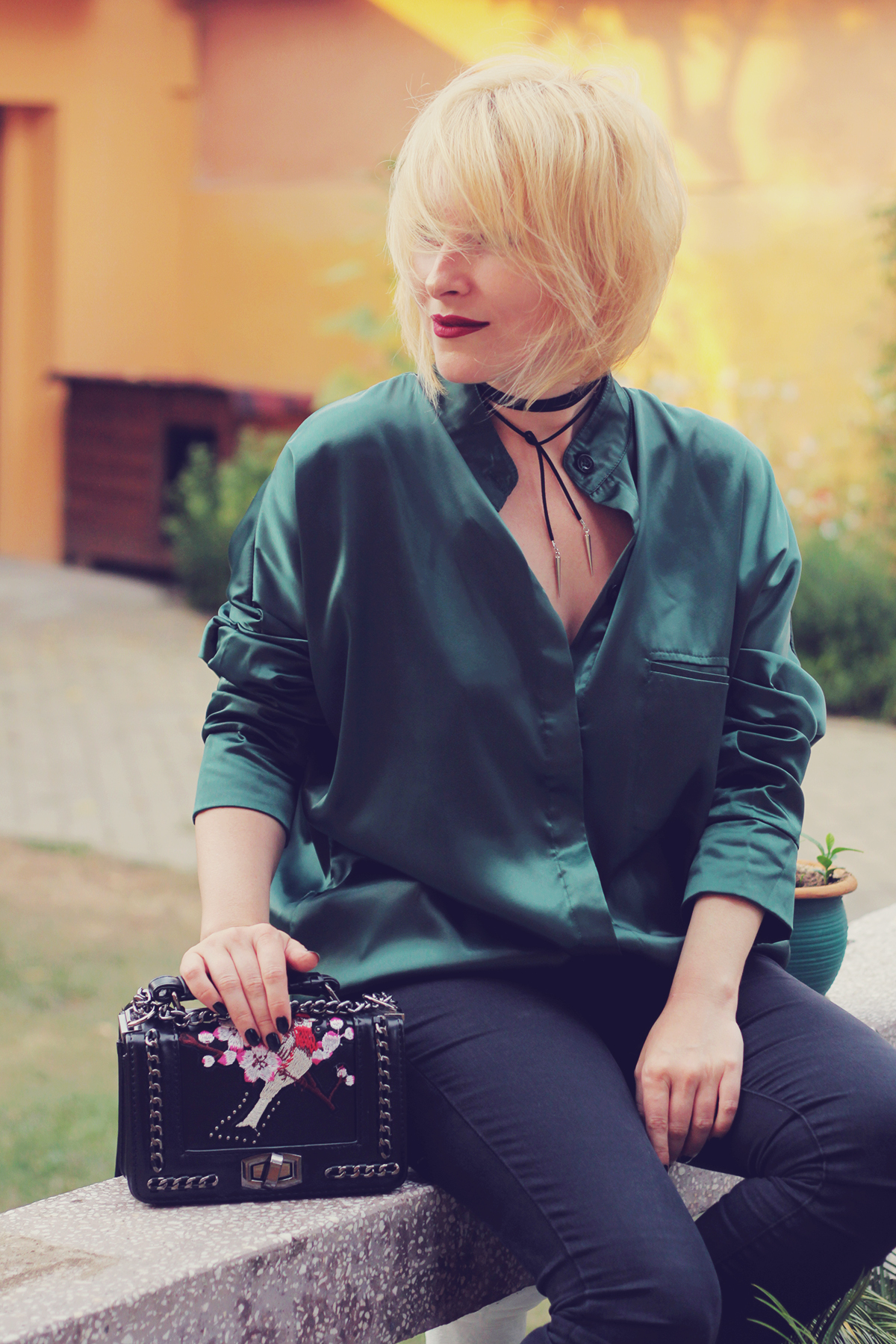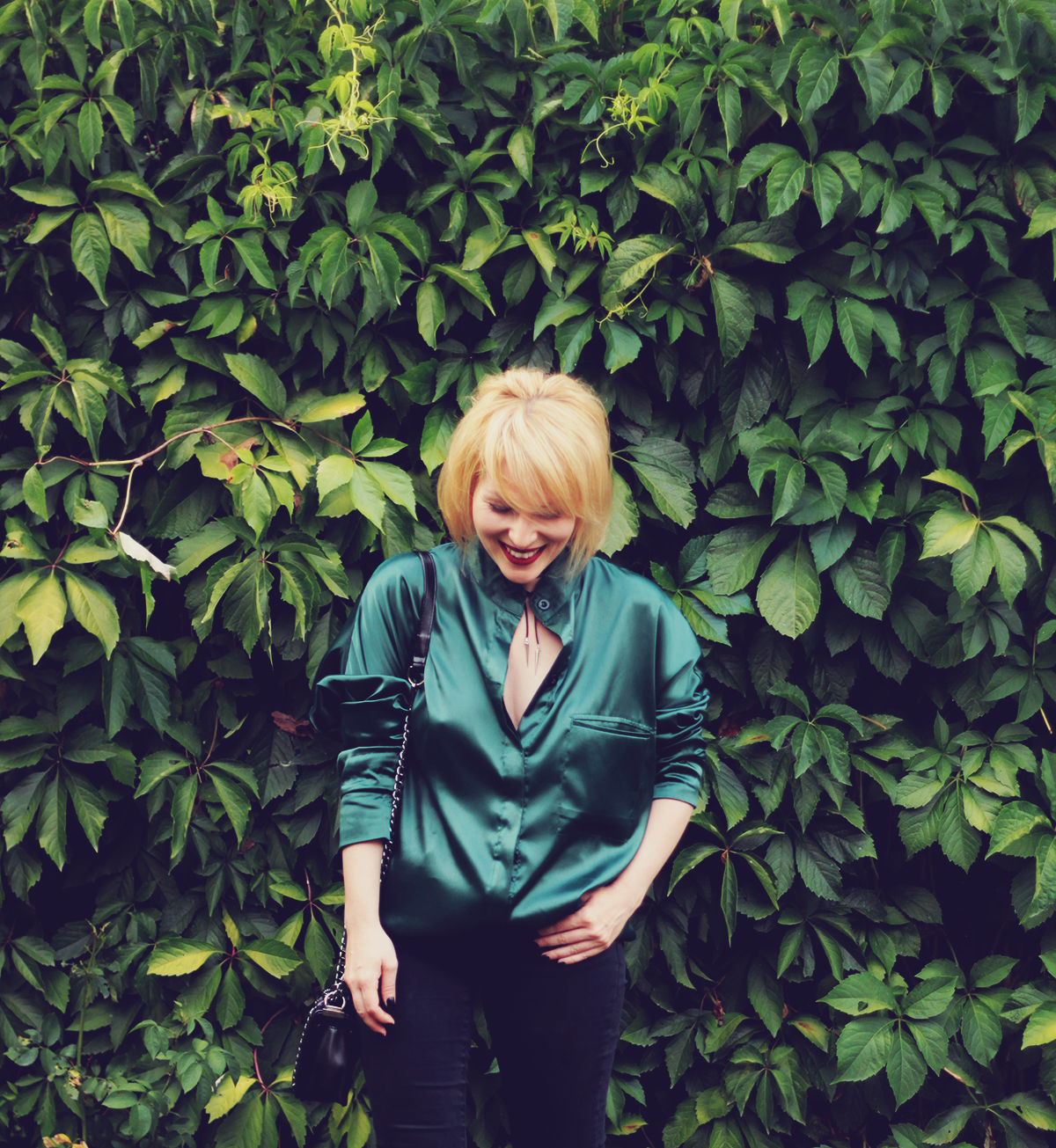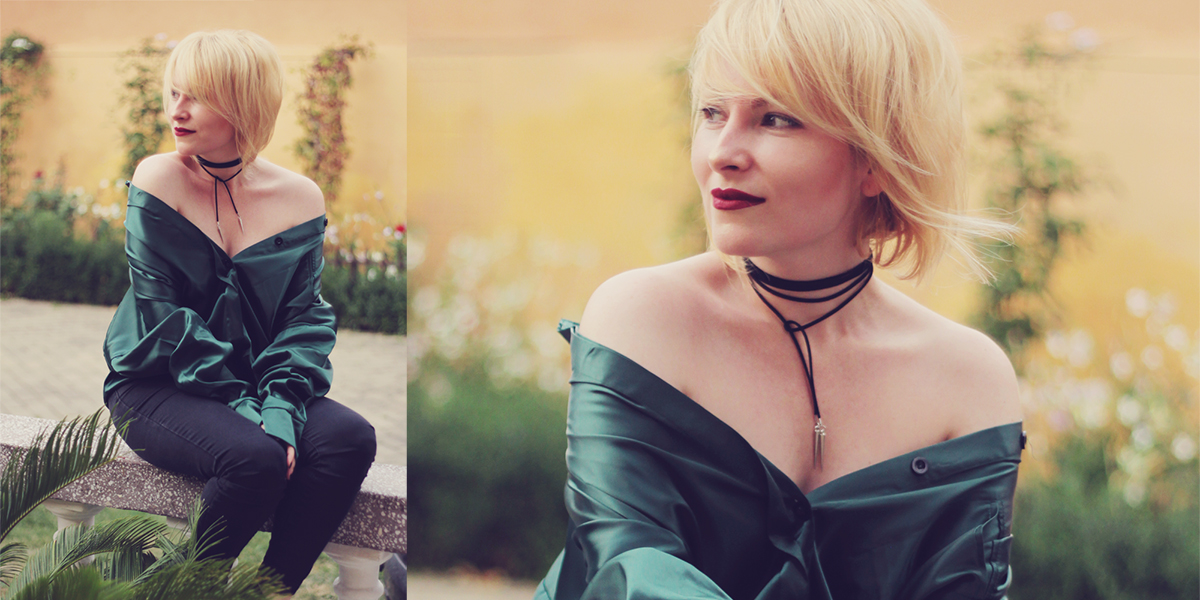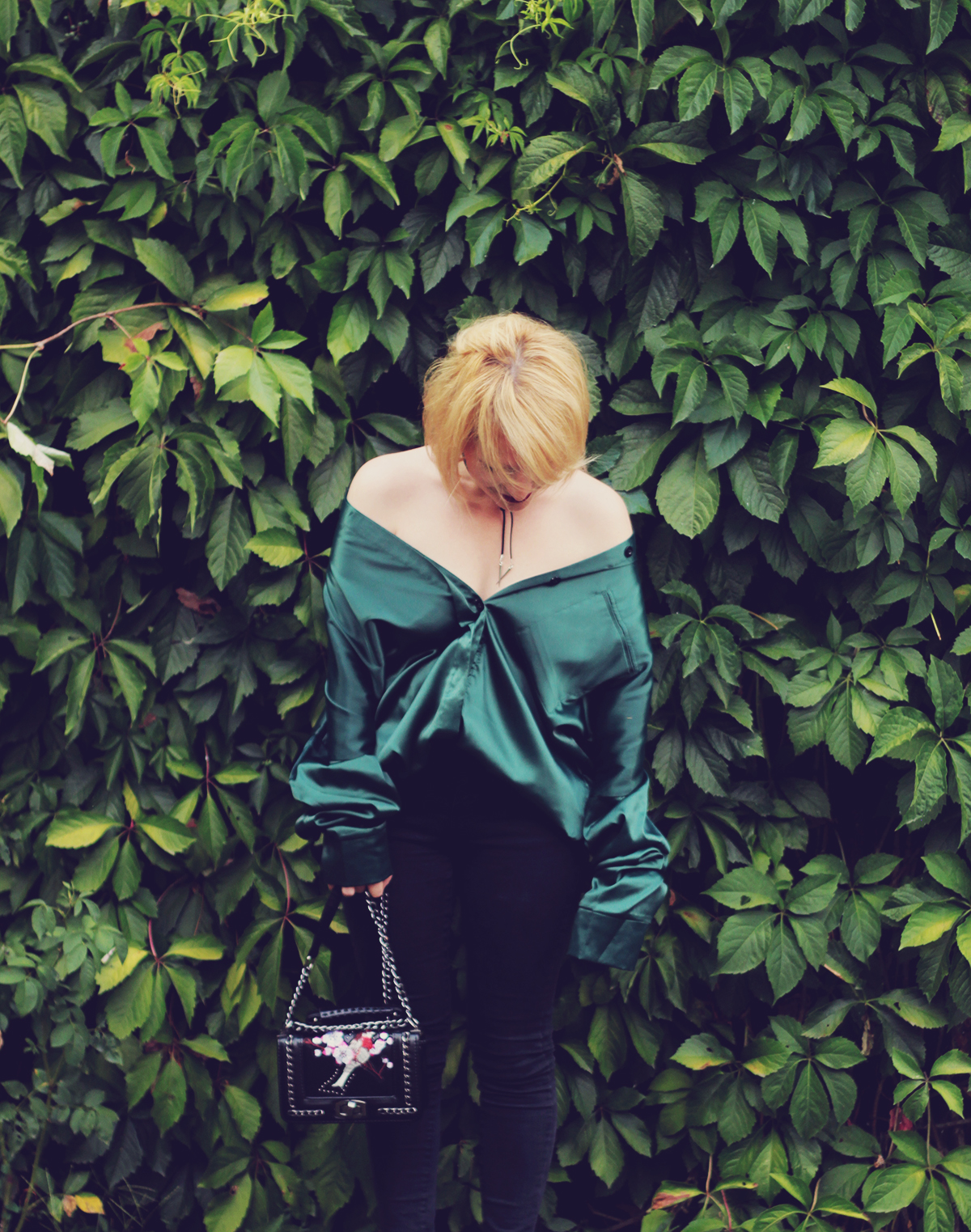 .
Thank you for reading and watching.
Thank you to Sammydress for partnering on this post.
.
I'm a social girl, follow me 🙂
Facebook // Instagram // Twitter
.