I remember a time, when walking home from high-school, stumbling upon a new little shop that sold compact cassettes. I had a new Panasonic walkman and wanted to buy everything I could get my hands on: from Backstreet Boys, Take That to Third Eye Blind, Suede, Pulp, Oasis – everything. So were the 90s. You didn't care what was playing in your walkman as long as it was good music.
High-school for me was at the end of the 90s. I had huge high platform shoes, jeans, chokers and a backpack. That was the go-to uniform if you were into the Spice Girls and coveted their big "you could barely stand on" platforms. MTV was still booming and TRL was in it's hay day. It was all that was playing in the background after school in my house, to my little brother's dismay. You didn't have You Tube so you could play on repeat your favorite song of that week, all day long.
I had such a teenage crush on Brett Anderson that I could not go to sleep without watching at least one last song from Suede on MTV. "Trash" and "Saturday Night" are still my favorite songs. When actress Keeley Hawes jumped on the tube escalators and into the first train I wanted to be there, feel and smell the London tube. So was the power of Britpop. I never knew that one day I would get to work and live in London and experience all the future life I have dreamt for myself when I was a teenager – to see, feel and take in London.
And so is this life, never knowing where you might end up. Live your dreams, live more and beyond what society tells you to do as a woman. Have courage to do what you love, embrace that one thing that moves your soul. Because at the end of the day it does not matter what you wore, how fat or skinny you felt. At the end of the day, and your life, all you have is your memories. May be a cliché, but it is a truly universal cliché.
So here I am, that 90s child, recreated right before you in this 90s black t-shirt, platforms, jeans and choker. The 90s staples with a modern twist: I could not without my long fishnet stockings underneath. Festival ready 90s child.
Don't forget: Rosegal is having a white short dresses Summer 2017 Promotion, use coupon RosegalChen and get 10% off.
As always,

Wearing: T-Shirt // Rosegal, Jeans // Primark London, Platforms // H&M, Fishnets // Gatta – Brigitte, Choker // Stradivarius, Hat // H&M, Rings // Gamiss, Mirror Sunglasses // C&A. Matte Lips: MUAH By Cupio // Naughty Nude.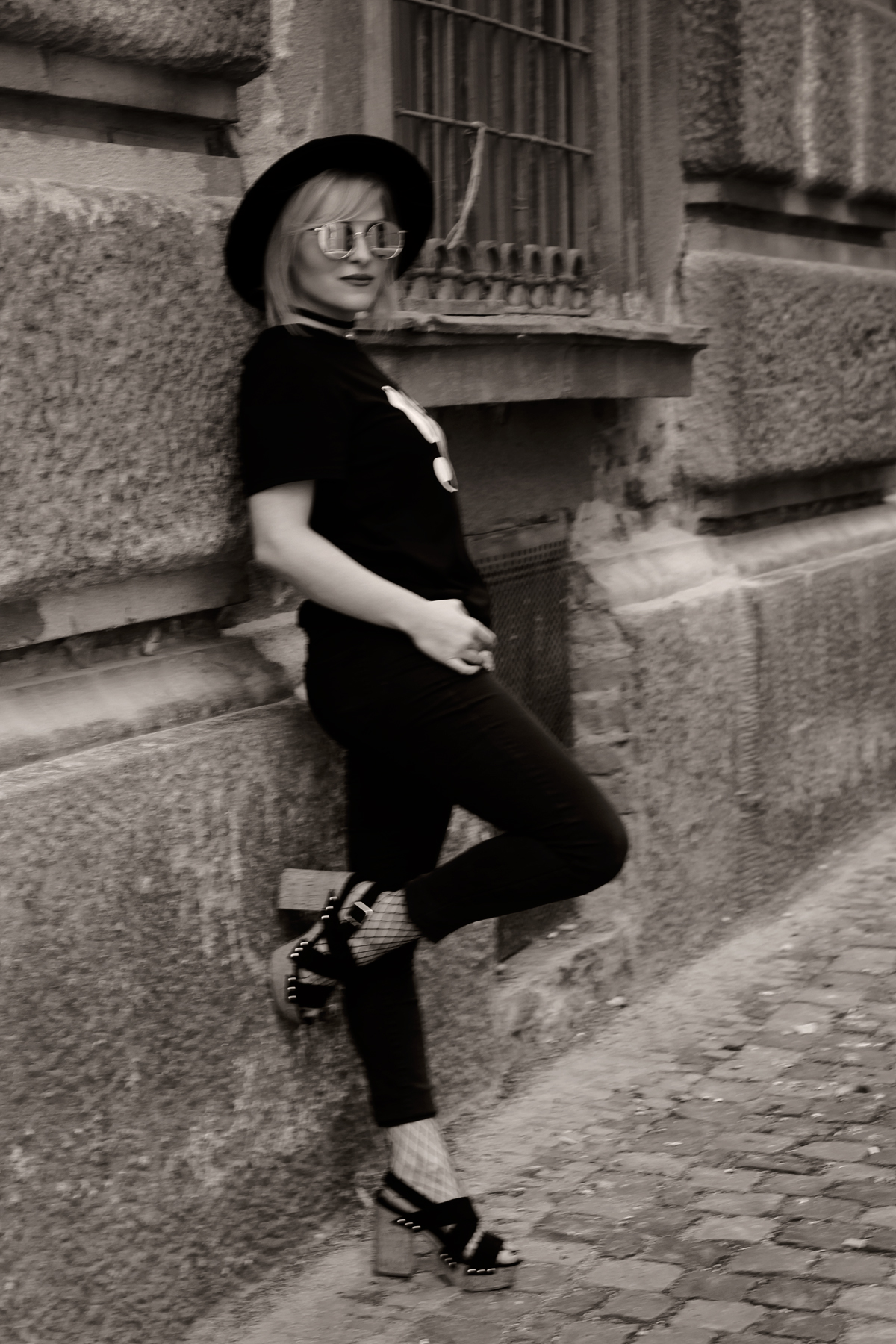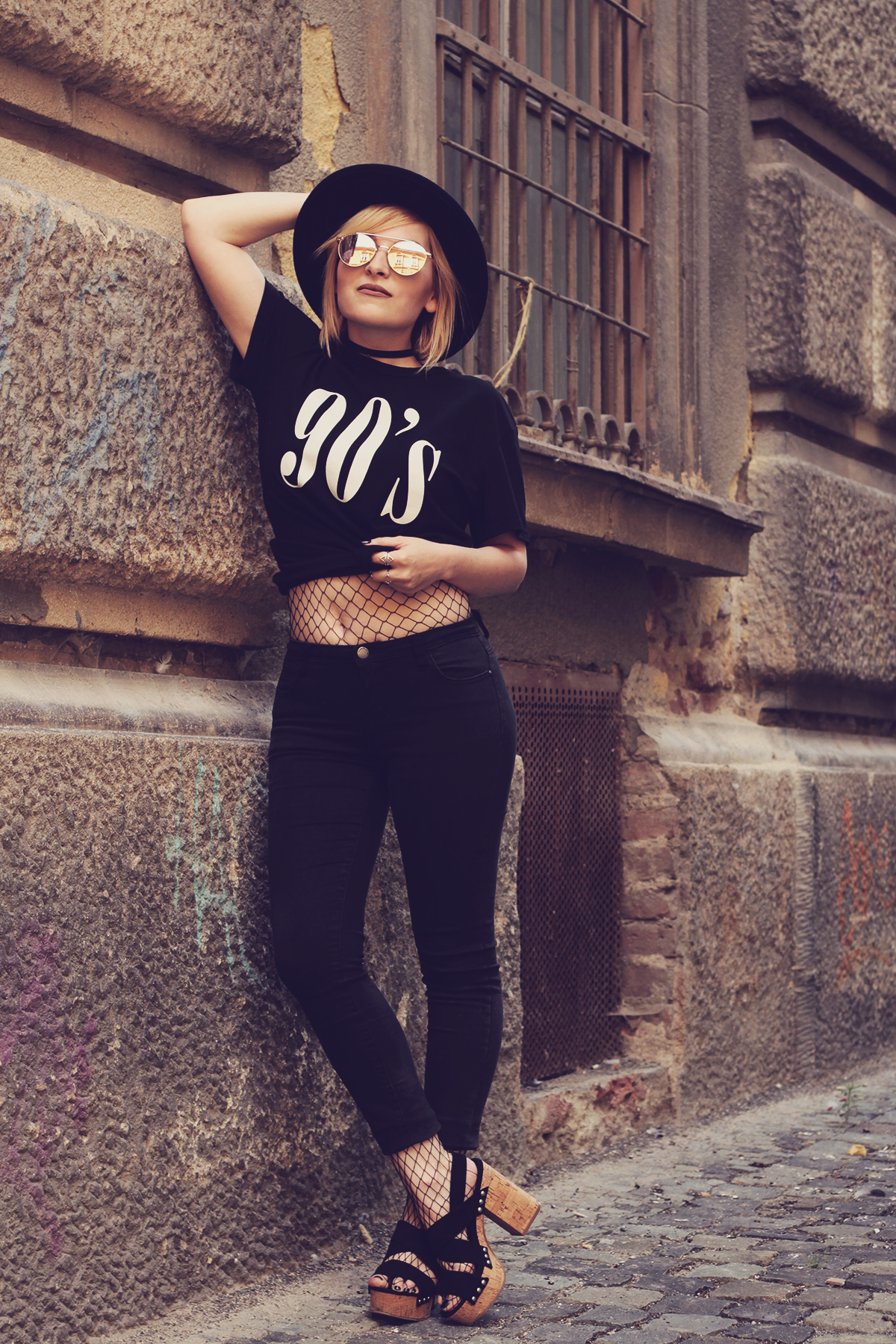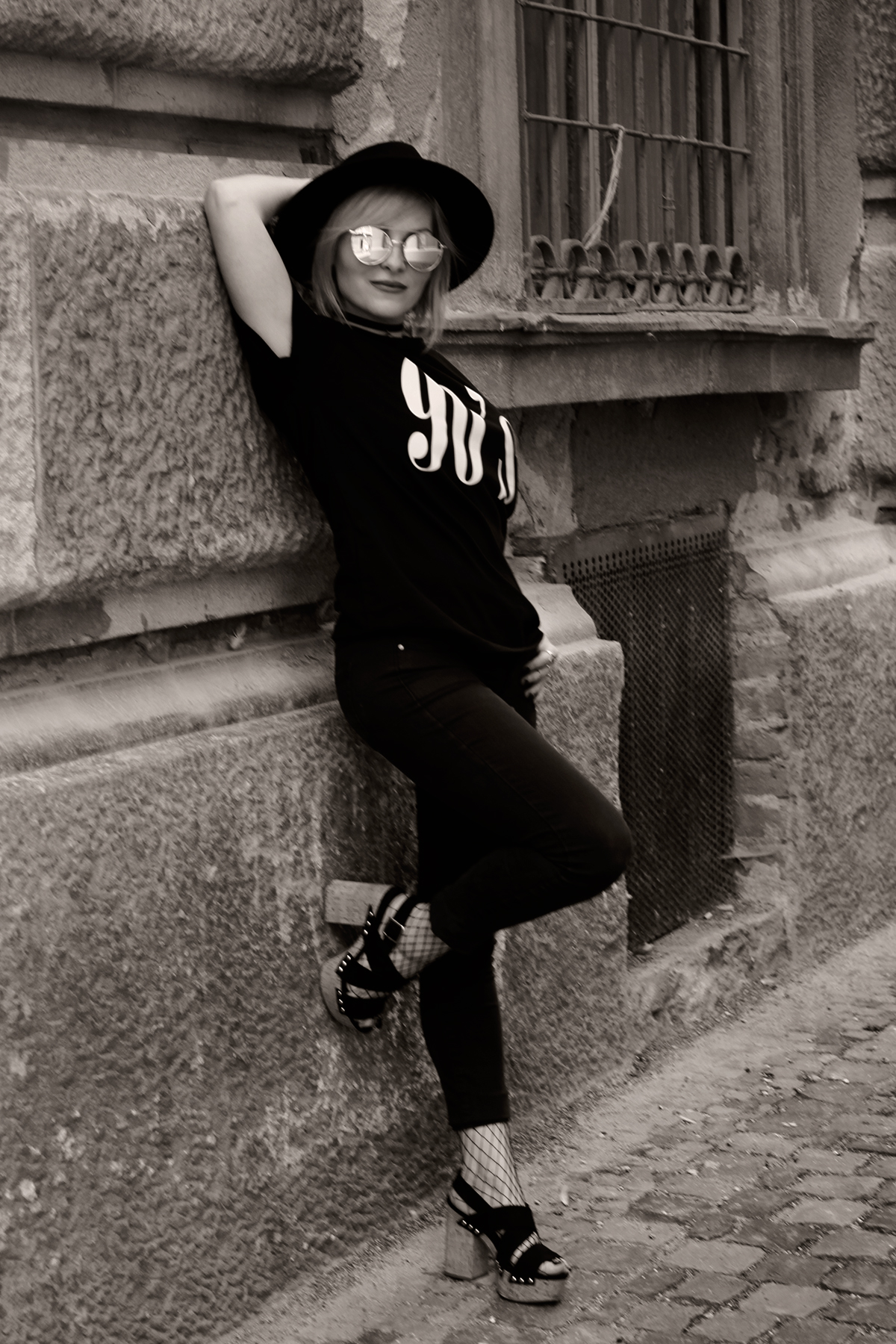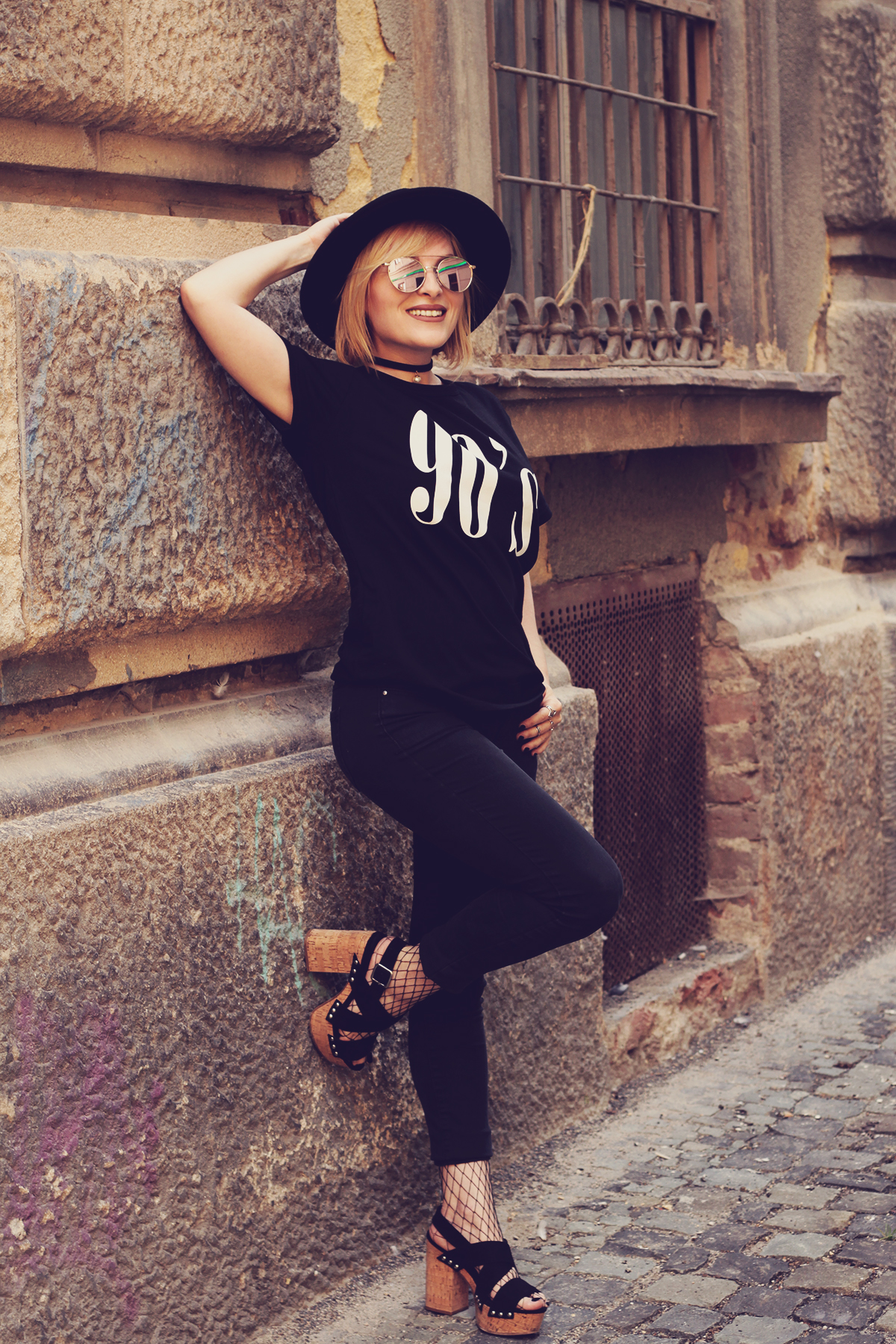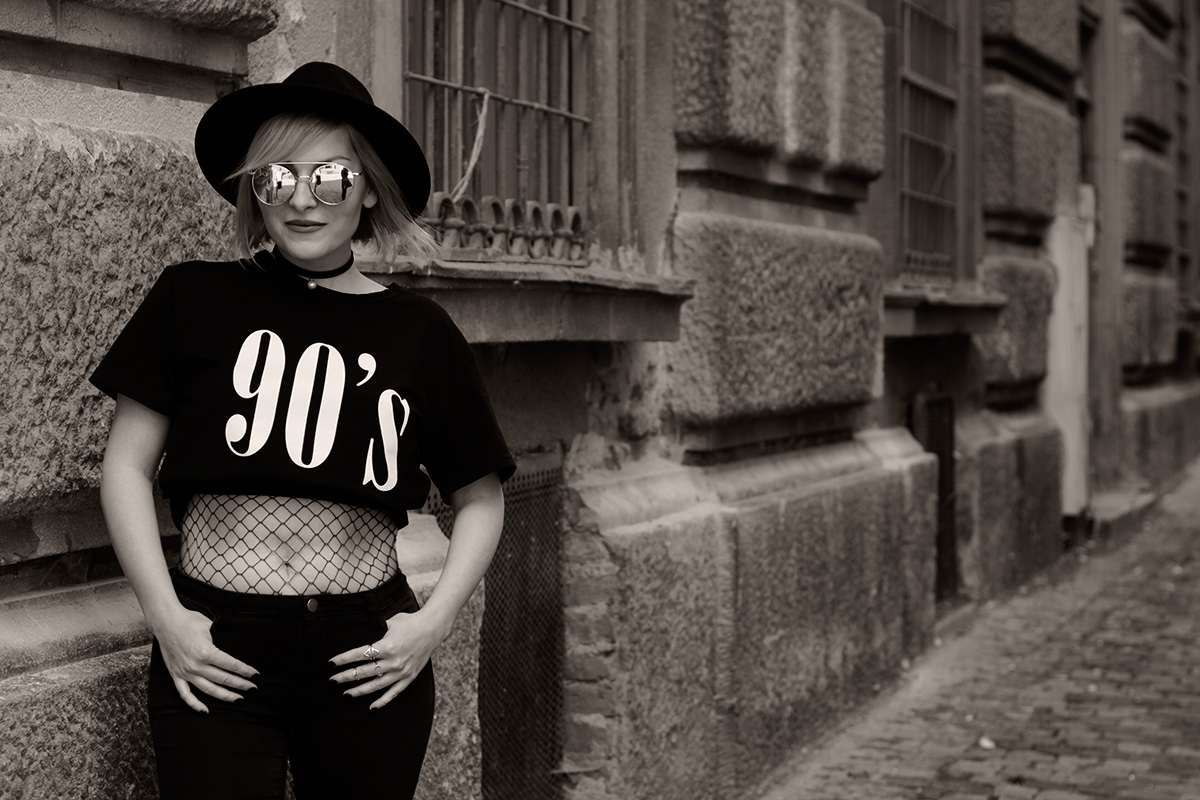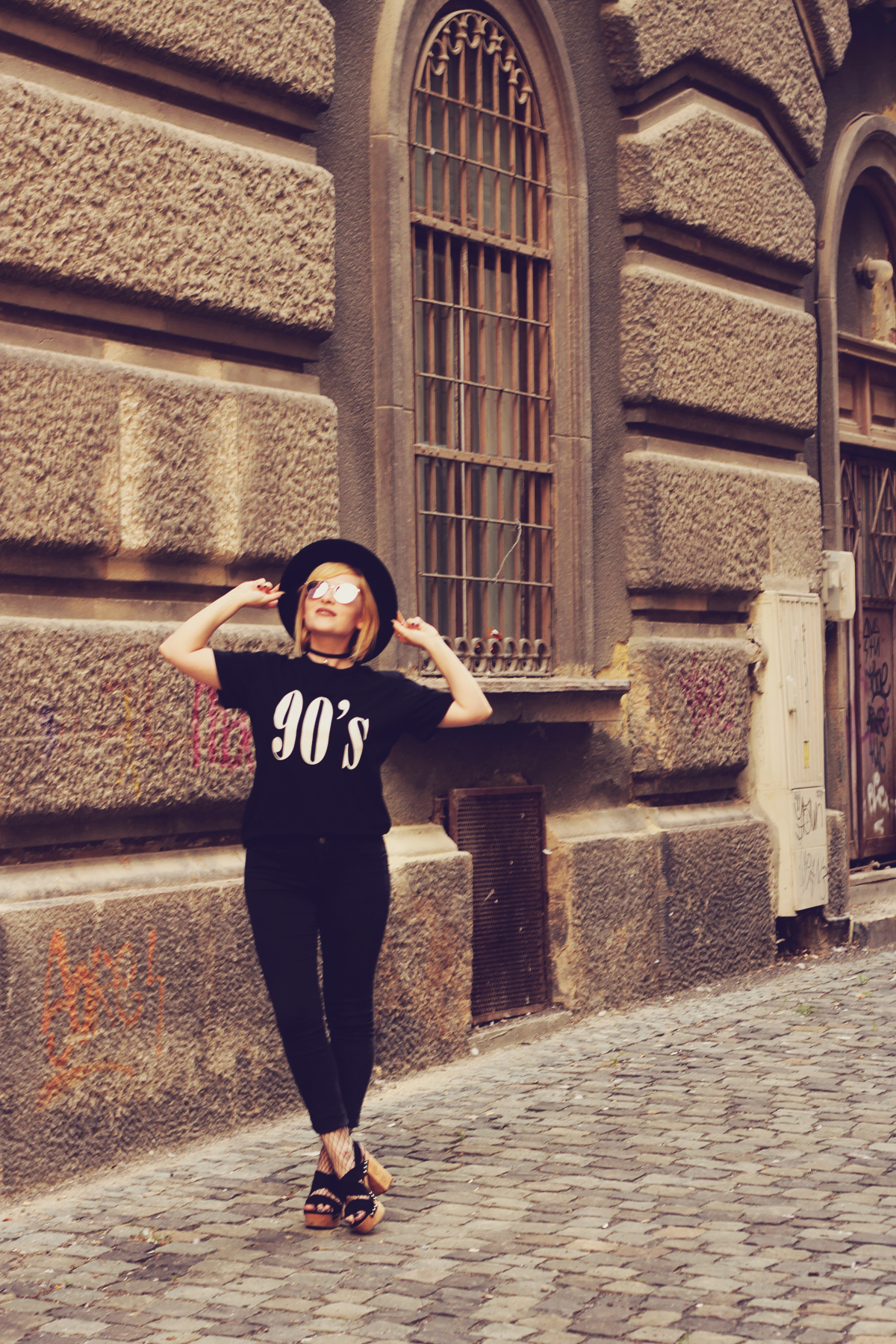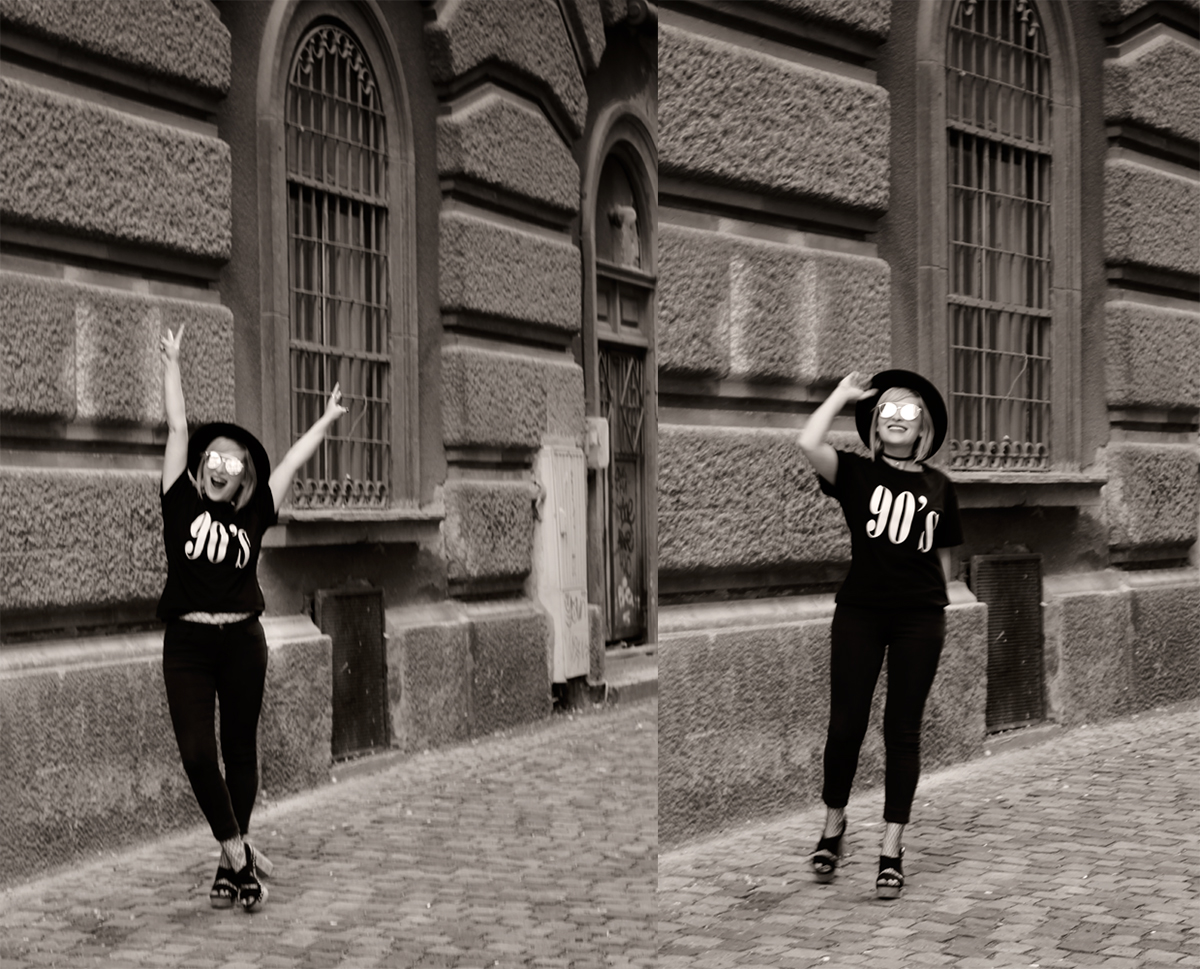 .
Thank you for reading and watching.
Thank you to Rosegal for partnering on this post.
.
I'm a social girl, follow me 🙂
Facebook // Instagram // Twitter
.