The sad realization that Summer is almost over… Sad face. I have a short trip planned for us to get our feet into the sea and then I will be fully satisfied that this Summer didn't go by past me without getting sand in my shoes.
Today I'm a polka dot vision in red, bursting with sunshine and cat eye glares. I'm doing my best milllennial version of Scarlett O'Hara and I love everything about this look. If you have your eye set on a vintage look, but want a more modern twist look no further than this dress, my huge straw hat and my classic pin-up make-up. Blend classic and new with matte lips and delicate, modern jewelry. Nothing more to say, really. Bask in my delightfully bright sunny photos and I will see you soon 🙂
p.s. I am a fan of short hair, no matter what season. But if you look to enhance your hair looks, be sure to check this human hair extensions website.
As always,

Wearing: Red Polka-Dot Dress // Tosave.com, Straw Hat // H&M, Platforms // Stradivarius (old), Body Chain // Tosave.com, Heart Earrings // Tosave.com, Sunglasses // H&M. Lips: MUAH by Cupio // Naughty Nude, Nails: Cupio in The City // C003 London.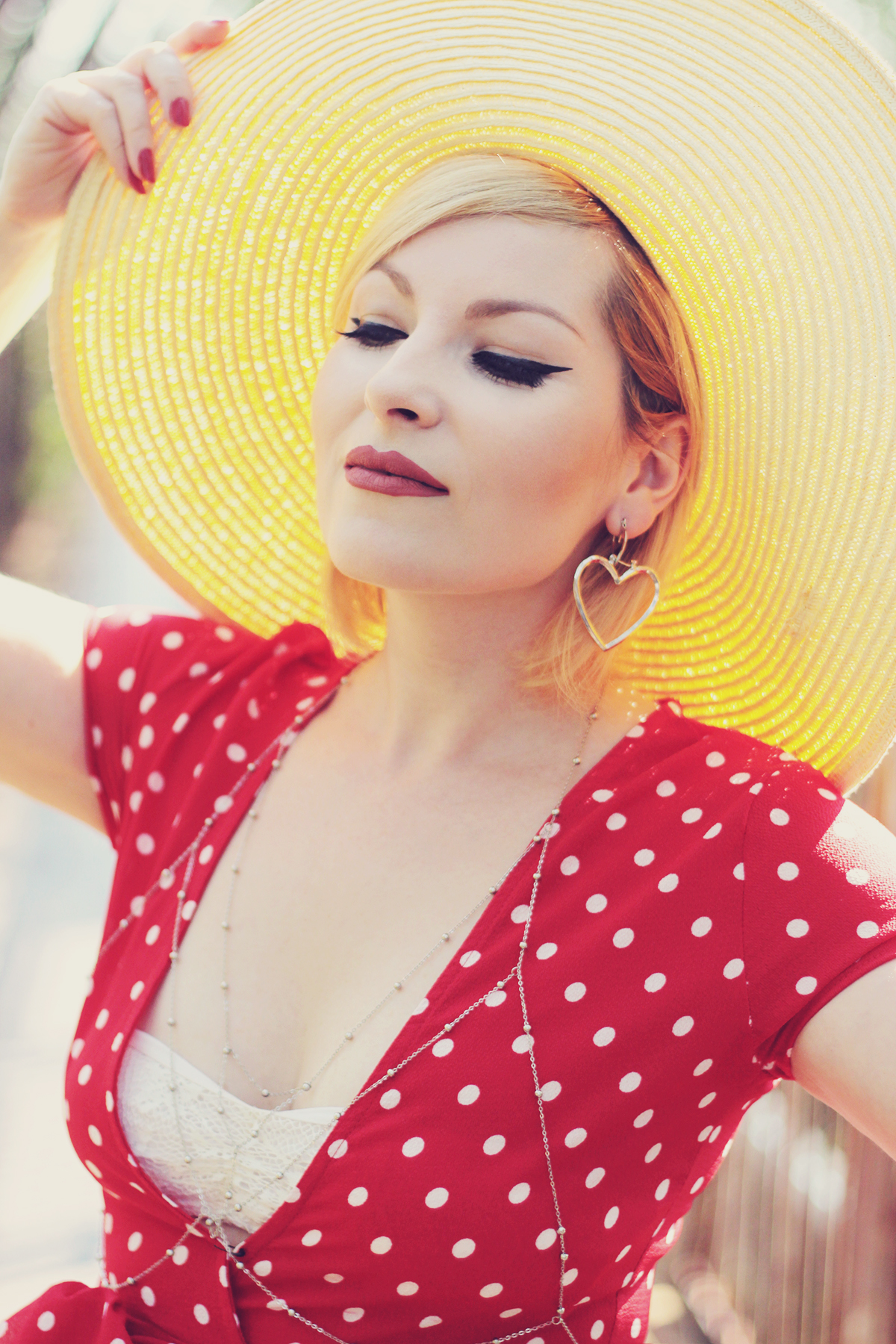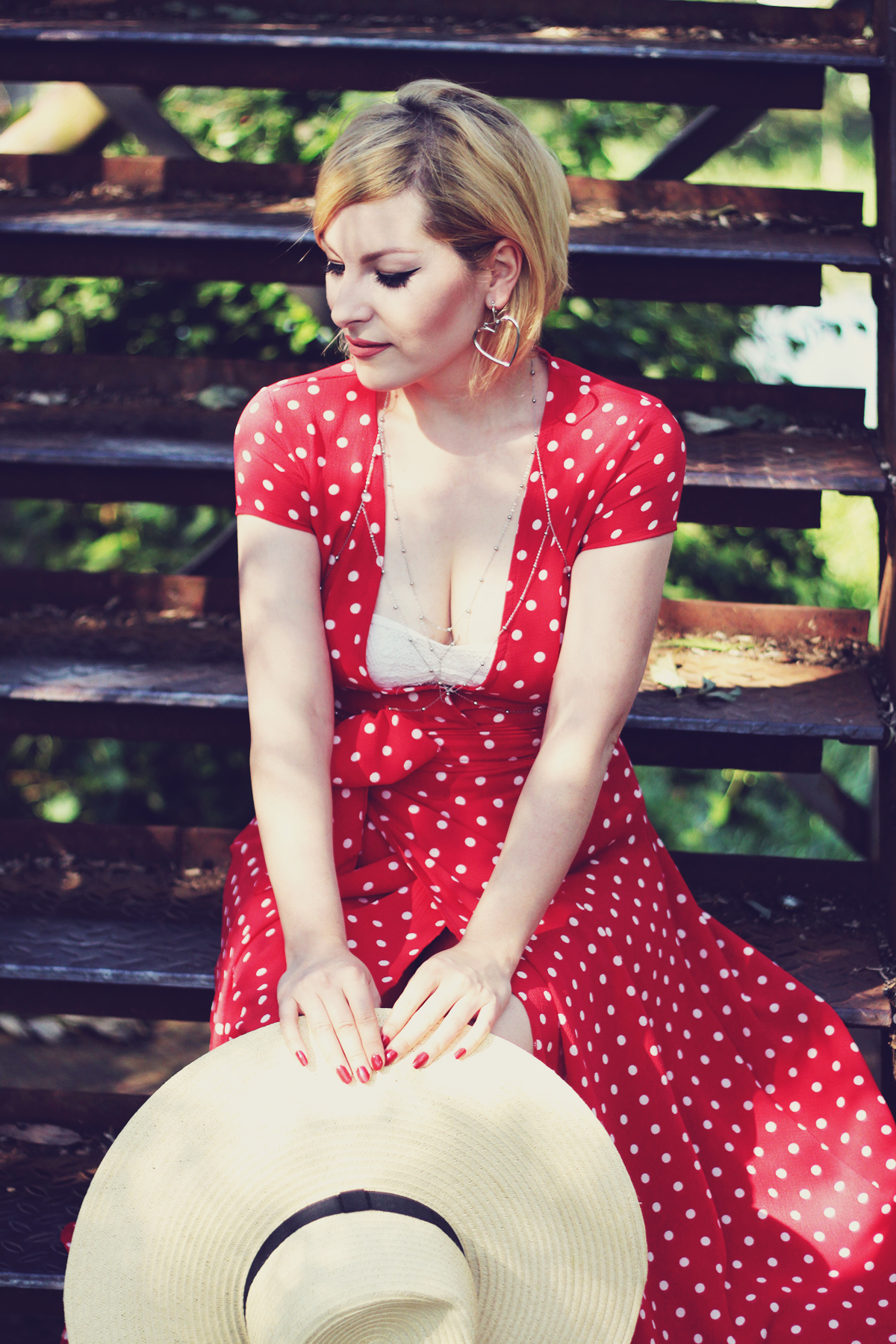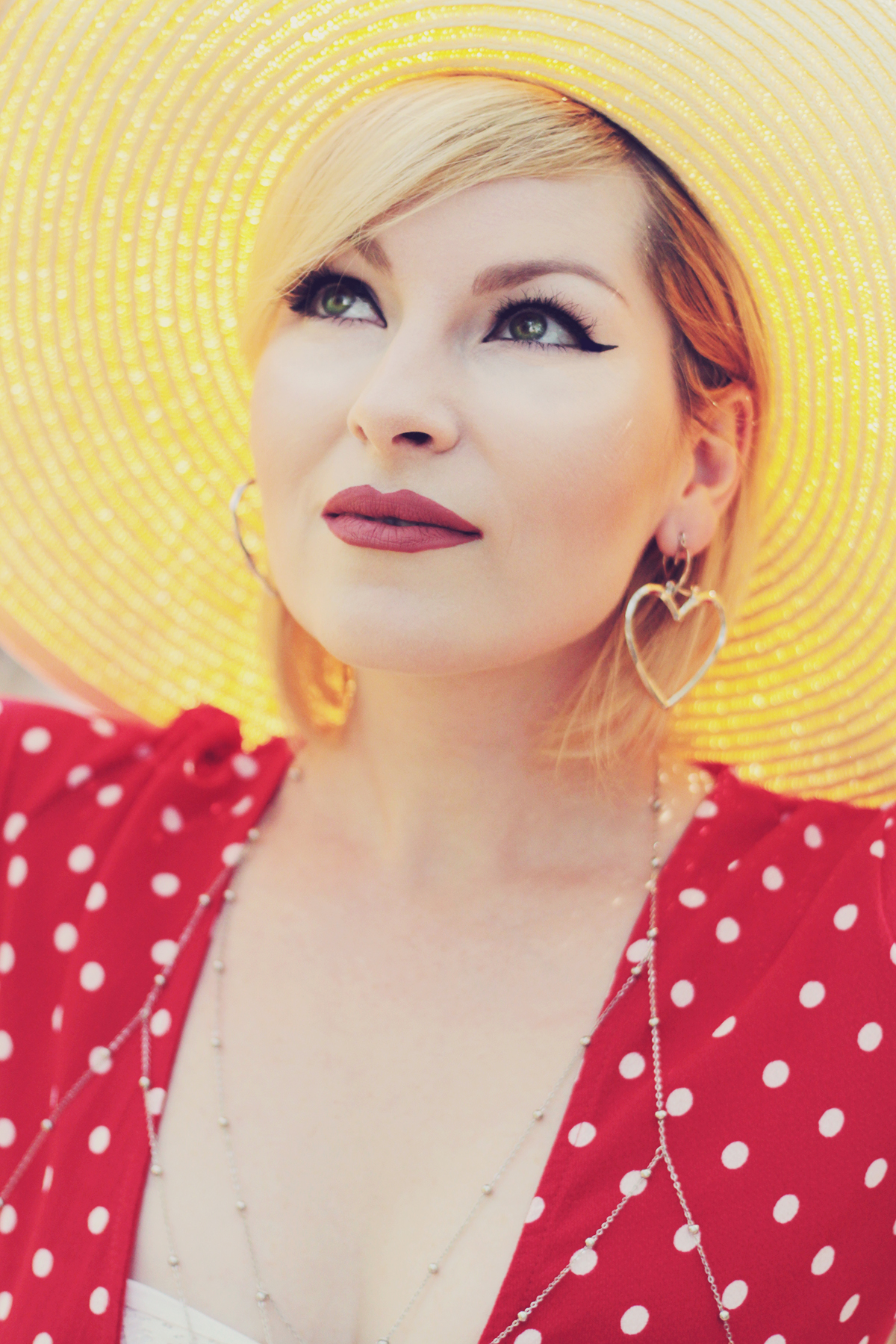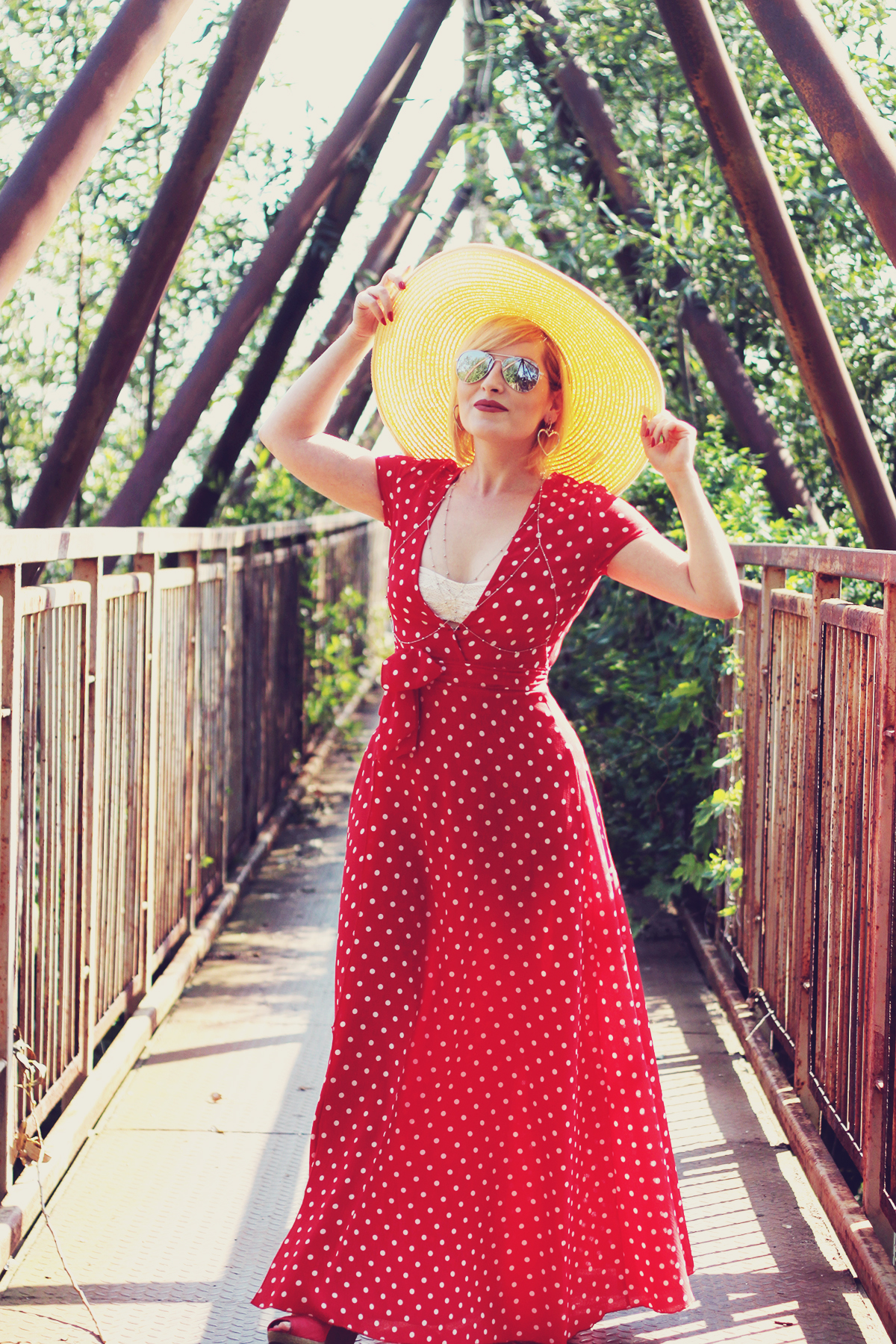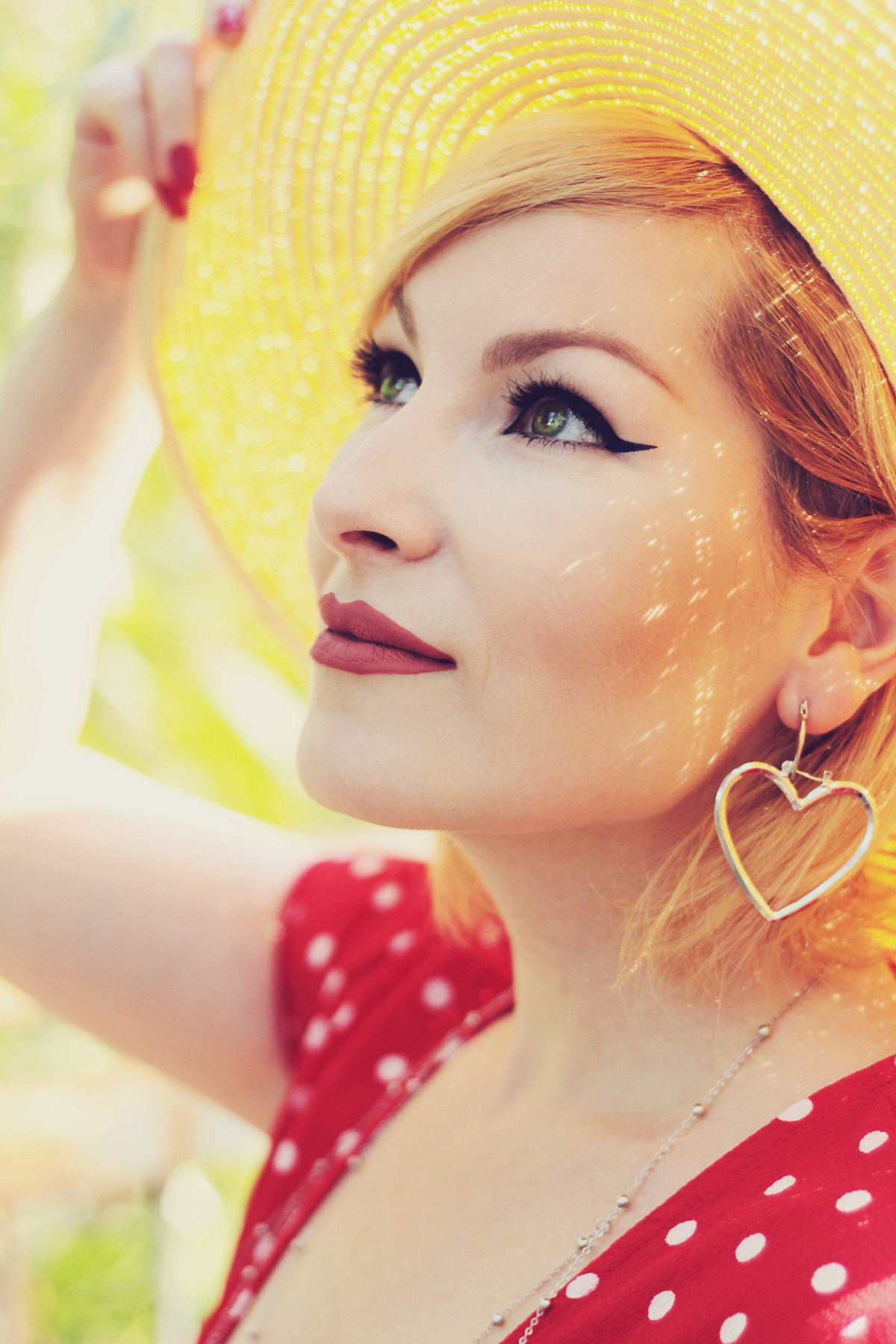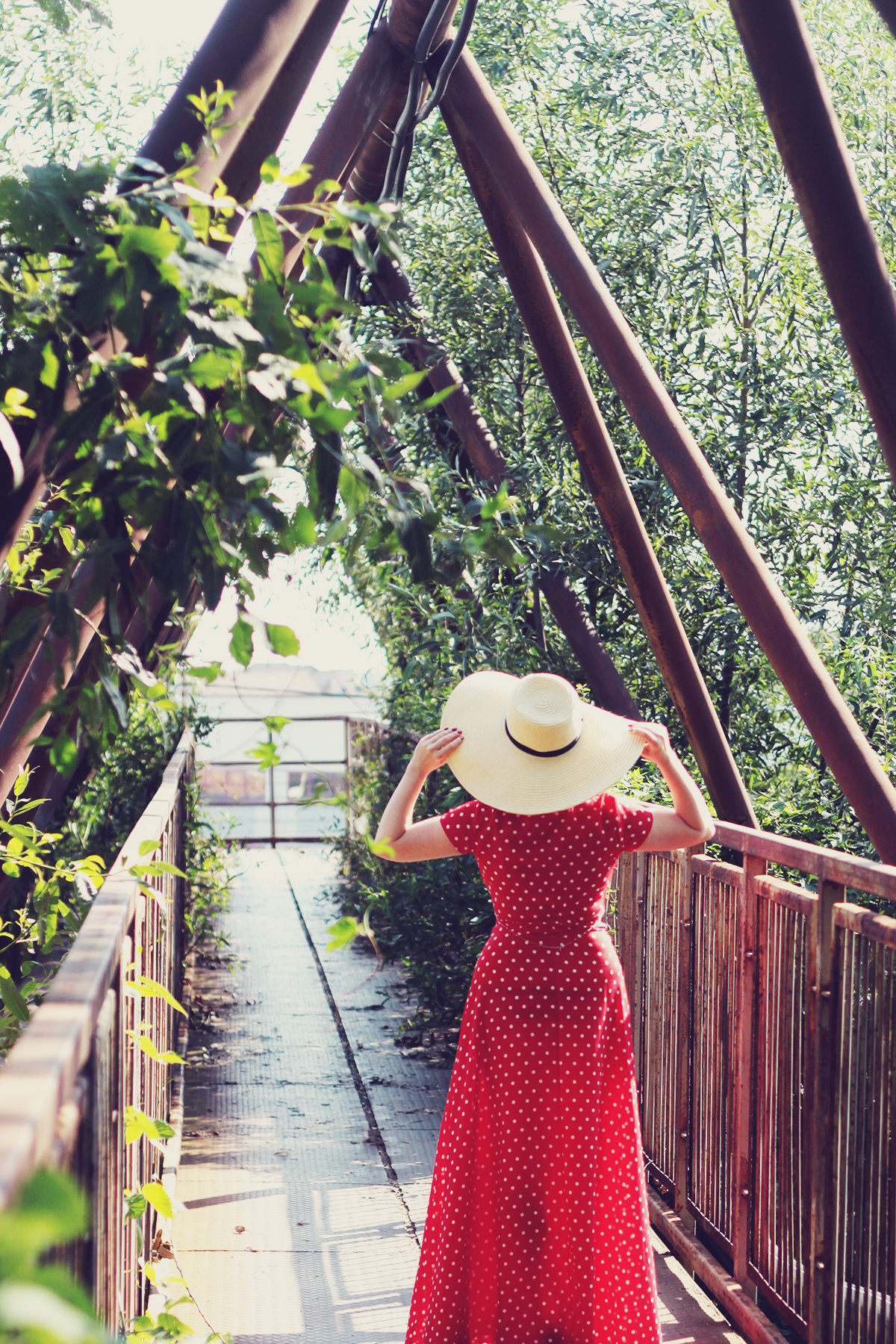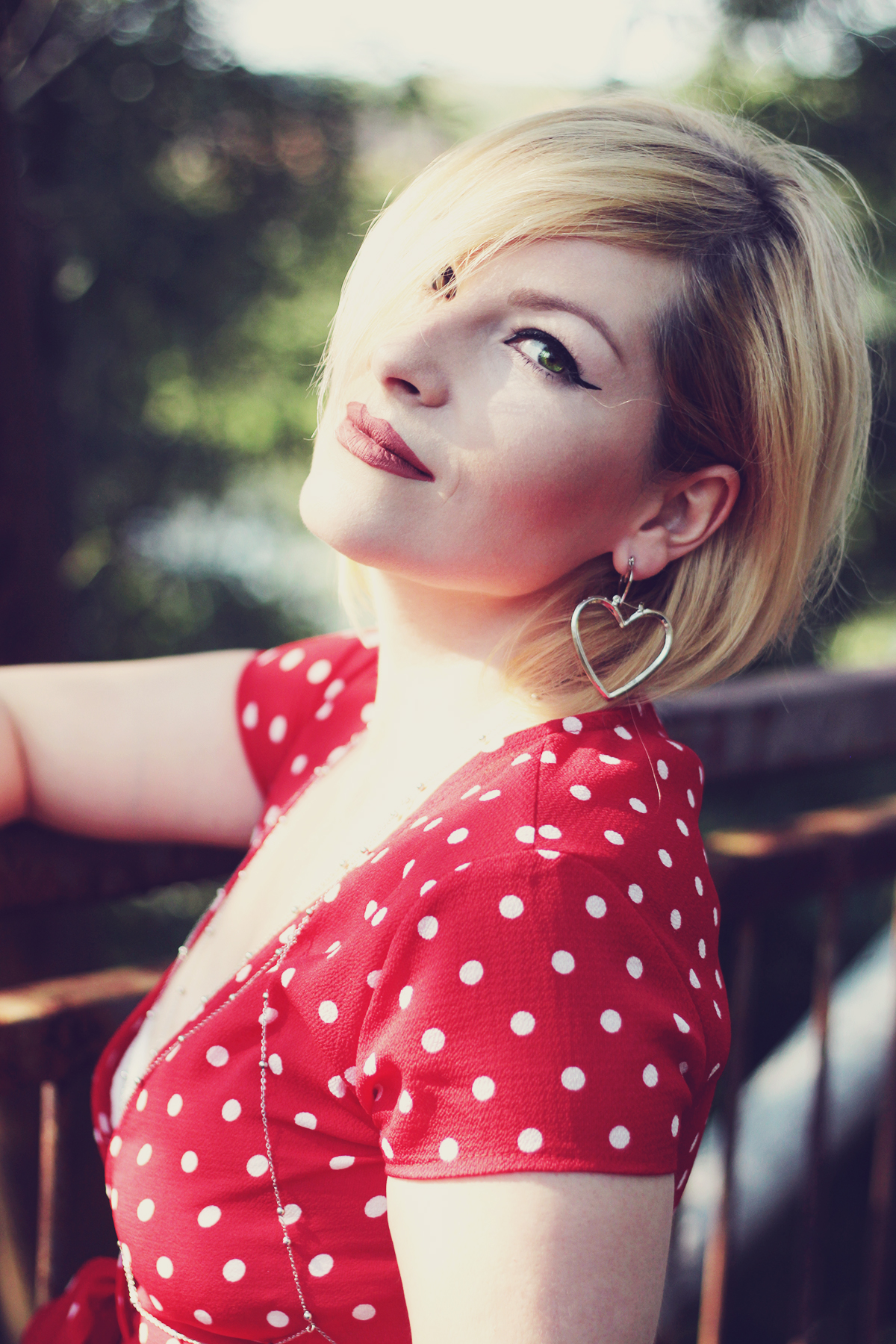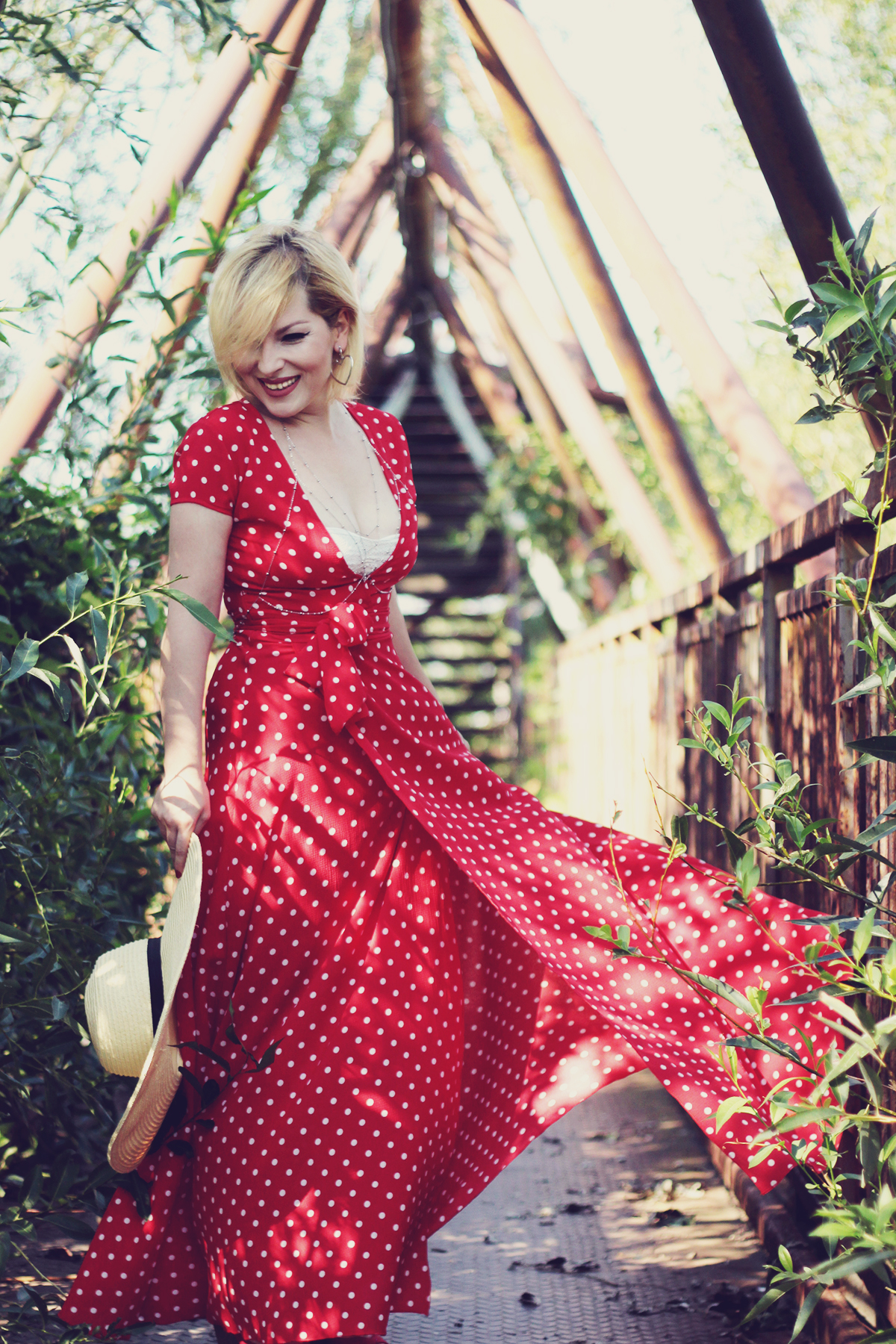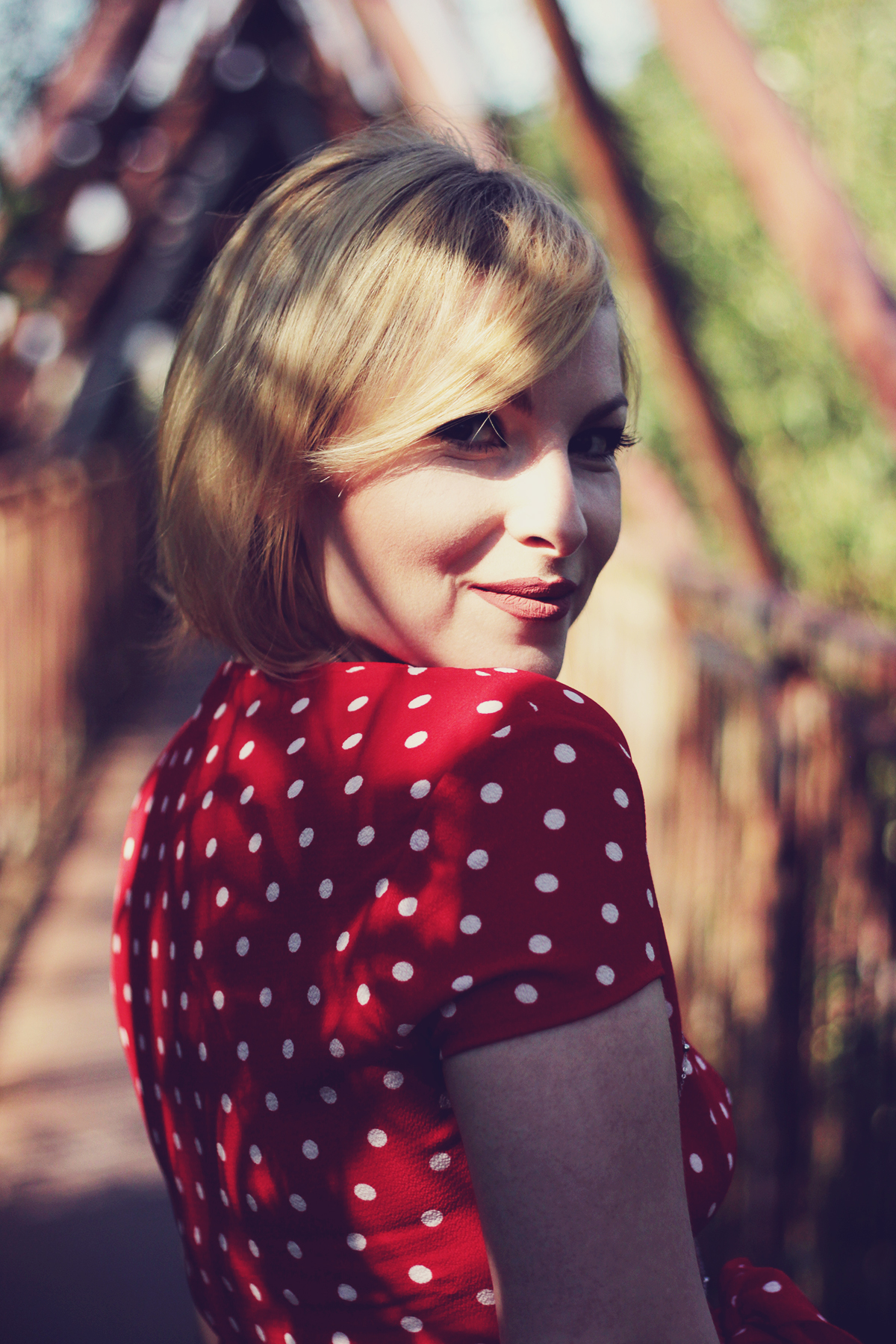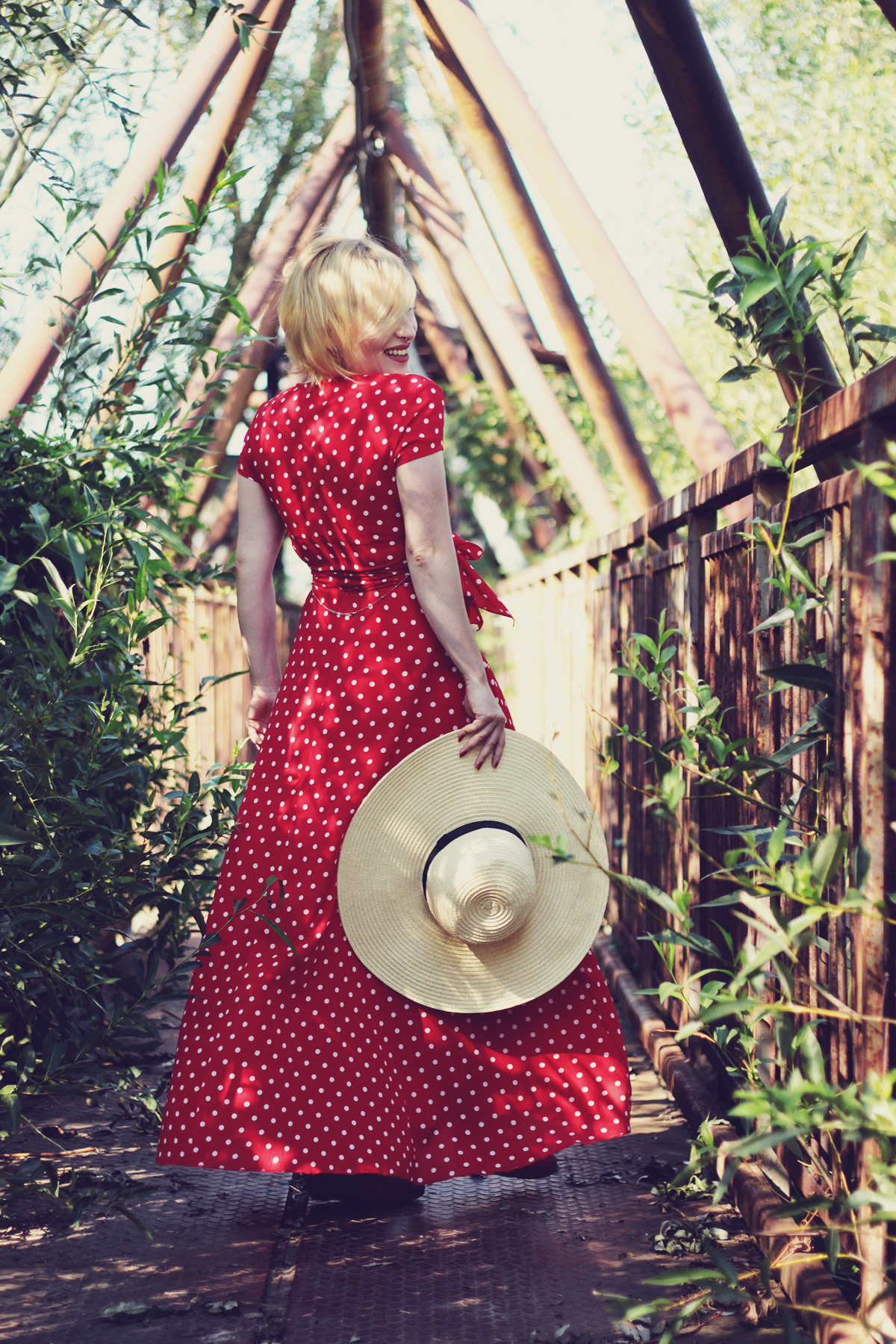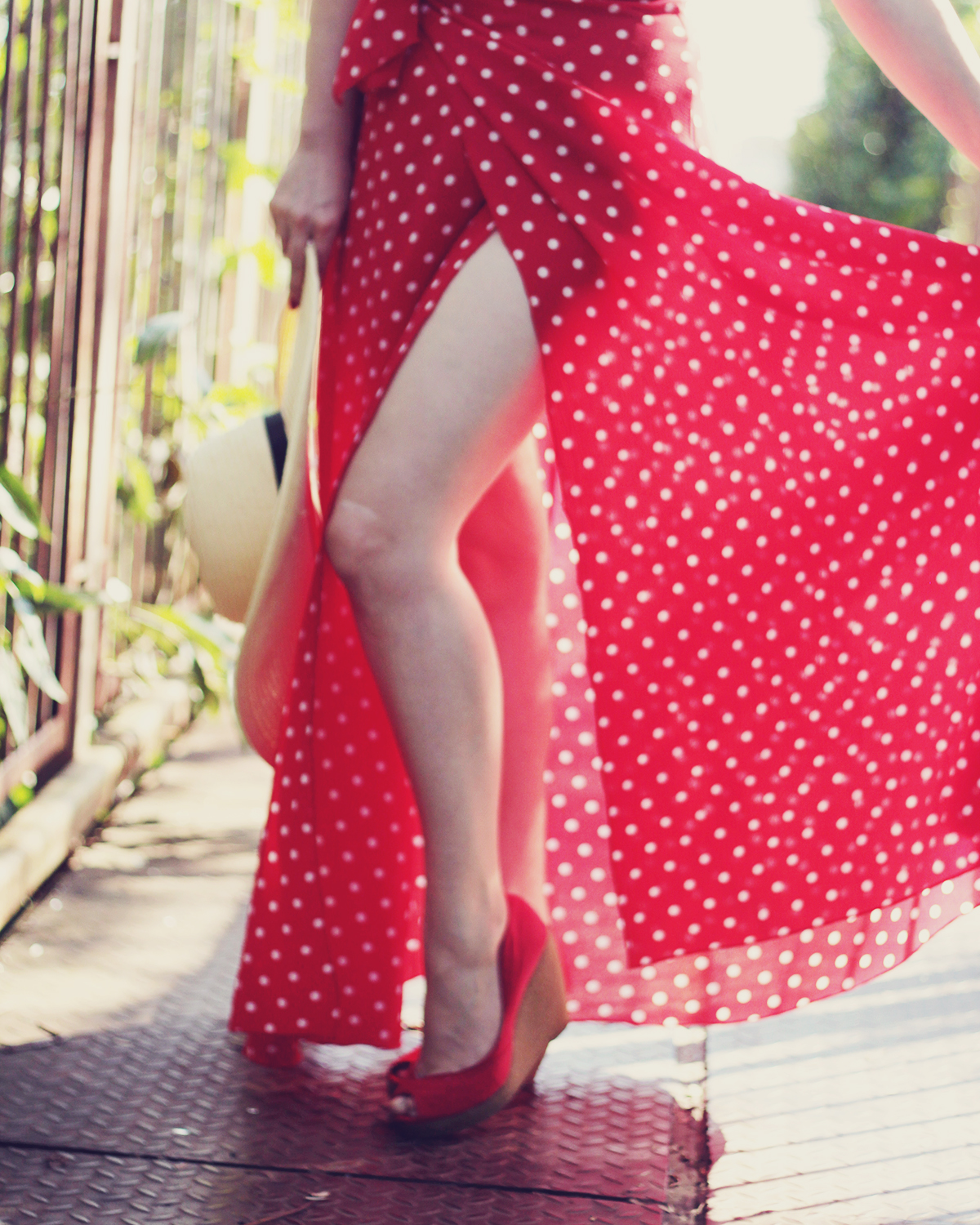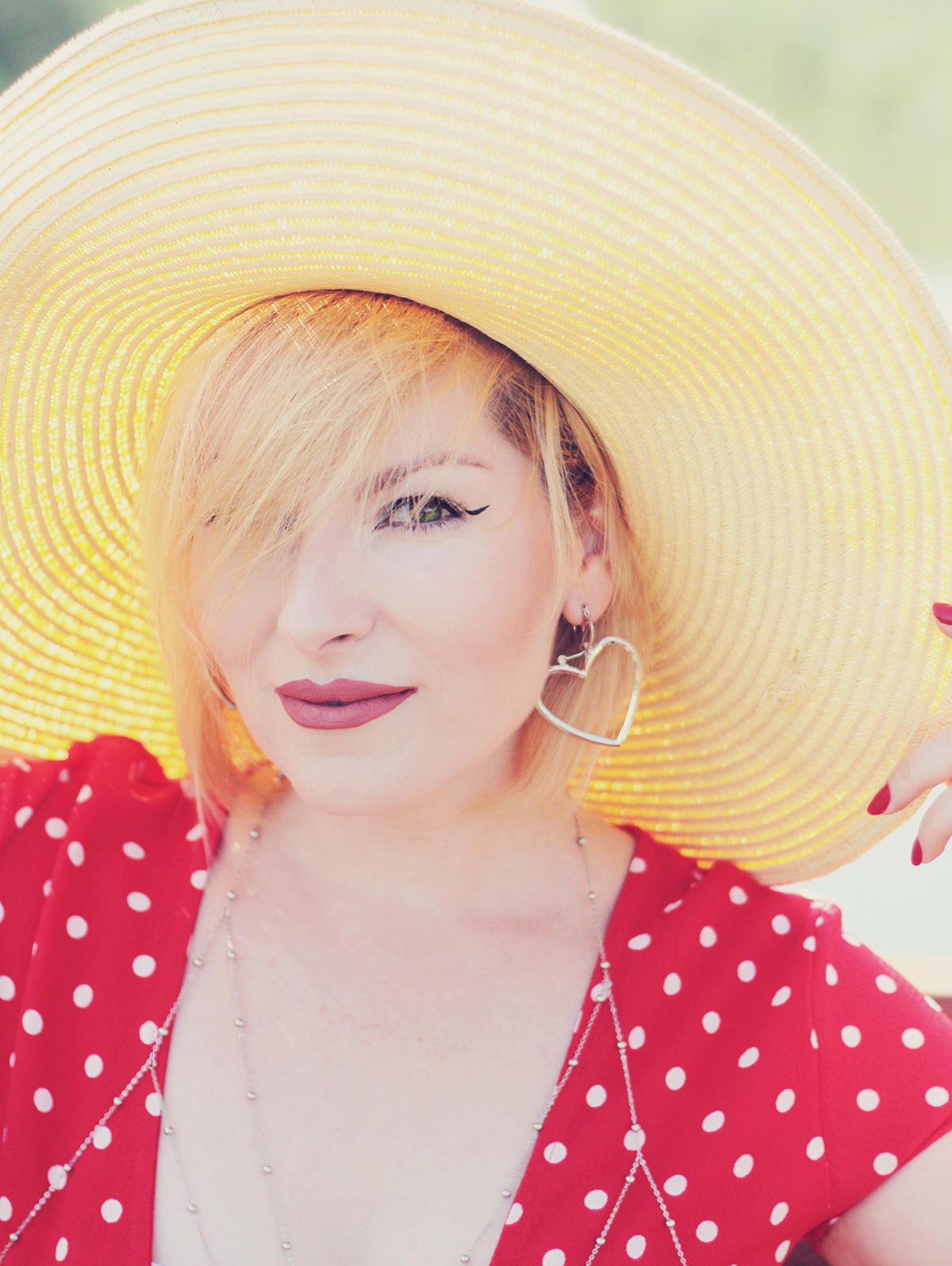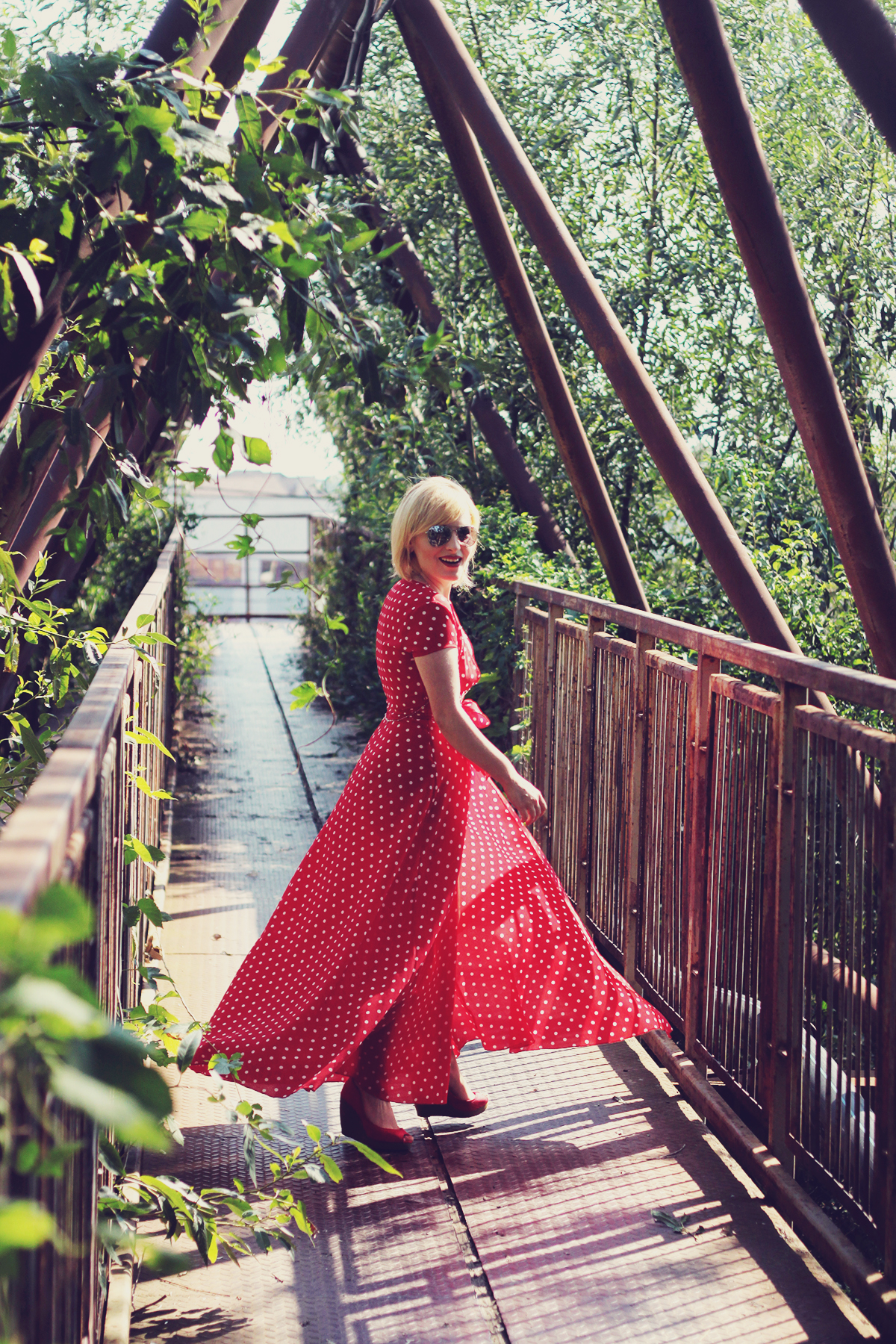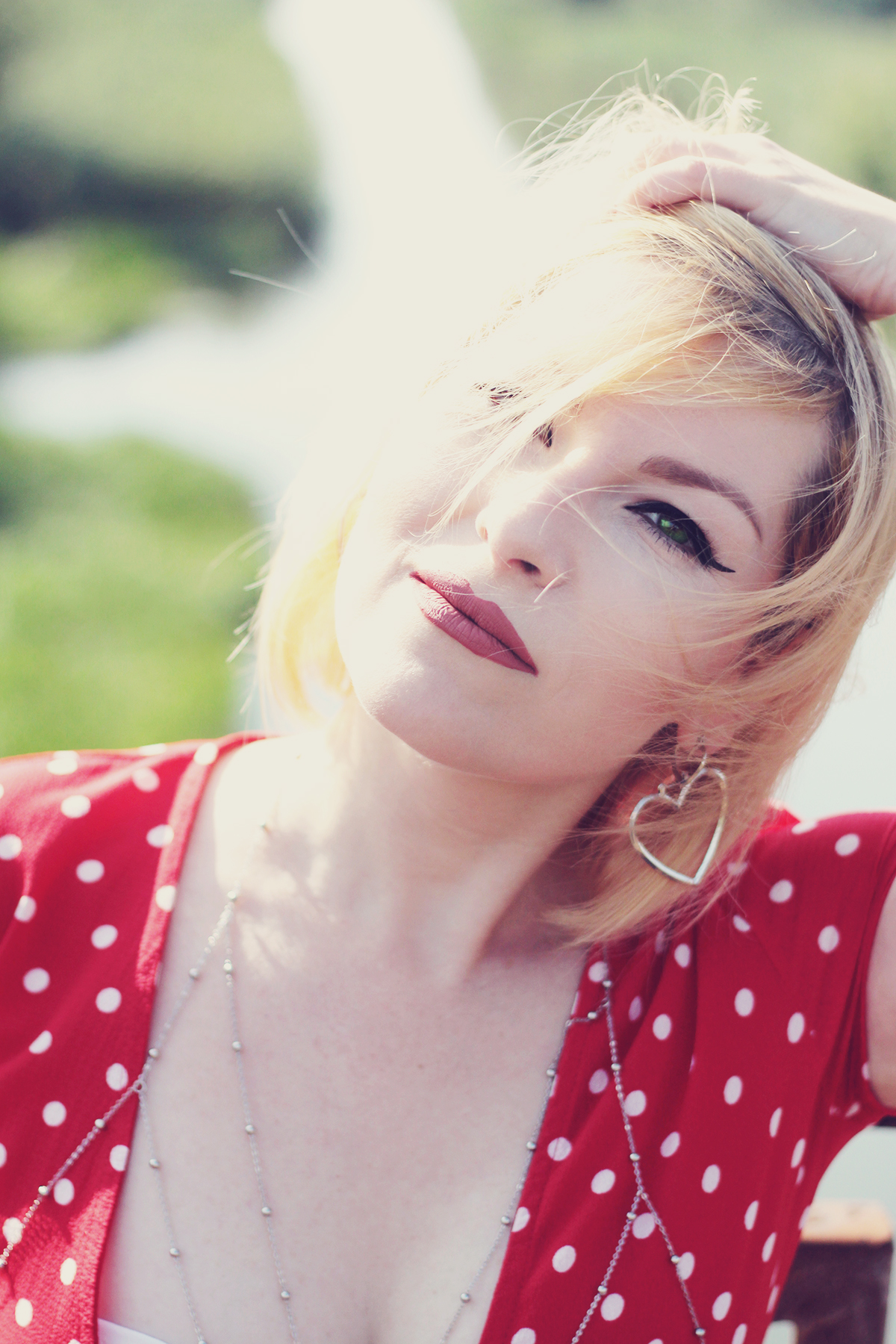 .
Thank you for reading and watching.
Thank you to Tosave.com for partnering on this post.
.
I'm a social girl, follow me 🙂
Facebook // Instagram // Twitter
.